From Ian:
Dara Horn on a world that only teaches about 'dead Jews'
Horn's new essay collection 'People Love Dead Jews' looks at pervasive, modern-day antisemitism

She describes this scene in People Love Dead Jews: Reports From a Haunted Present, her new essay collection that comes out on September 7. It's her first nonfiction book, following five works of fiction that very much feature living Jews with interesting lives and story lines. The cheeky title is meant to be provocative, but it gets at Horn's concern with how non-Jews around the world usually learn about Jews — not by interacting with them or learning about Jewish life, but by learning about "dead Jews," through topics like the Holocaust or the Spanish Inquisition or Harbin's story.

"I had mistaken the enormous public interest in past Jewish suffering for a sign of respect for living Jews," Horn writes. "I was very wrong."

Horn's essays, several of which were previously published in other publications, address the dissonance between people's fascination with dead Jews and rising levels of antisemitism in the U.S. (The FBI released figures yesterday showing that 58% of reported religiously motivated hate crimes in 2020 targeted Jews.) "Think about your social studies textbook when you're in sixth grade or something. There's something about the Israelites in the ancient history section. And then there's a chapter about the Holocaust. That's the only thing they say about Jews," Horn told Jewish Insider in a recent interview.

One essay grapples with the near-universal reverence of Anne Frank while an employee at the Anne Frank House in Amsterdam was told not to wear a yarmulke to work. Another makes sense of "Jewish heritage" sites worldwide and the perhaps slightly antisemitic reasons non-Jews maintain them. All try to get at uncomfortable truths about modern antisemitism.

After the Holocaust, Horn argued, the recent memory of the murder of six million Jews kept antisemitism in check. "The last few generations of non-Jews were sort of chagrined by the Holocaust, and that made antisemitism socially unacceptable," said Horn, who is 44. "For the people who are in my generation and my parents' generation, the times we grew up in were not normal. Now normal is returning."

In conversation with JI, Horn talked about what Jewish liturgy has to say about dead Jews, how universalizing Jewish stories can erase the Jewish experience and why Tevye's story still matters.
J Street Falsely Charges Israel with Restricting Food, Medicine to Gaza
J Street, an advocacy organization that focuses on criticism of Israel, has falsely charged the Jewish state with restricting the import of food and medicine into the Gaza Strip.

In an Aug. 26 email to its subscribers, J Street claimed that to maintain the status quo in Israeli-Palestinian relations "means punishing restrictions on medicine, food and goods to families in Gaza will continue."

The email was signed by Jeremy Ben-Ami, the organization's president.

In fact, there are no such restrictions on medicine or food. Other critics of Israel, at least, have been more honest about Gaza imports. "Currently, Israel allows the entrance of all civilian goods into the Gaza Strip, with the exception of a list of materials defined as 'dual-use,' which, according to Israel, can be used for military purposes," notes the Israeli NGO Gisha.

Gisha, which normally advocates for Gaza residents and criticizes Israeli policies, has previously found it necessary to set the record straight about the very same accusation J Street and Ben-Ami leveled this month. After Ralph Nader claimed in 2012 that Israel limits food, medicine and water to Gaza, Gisha slammed the charge as unhelpful and inaccurate "hyperbole."

"Israel does not restrict the import of food, water or fuel," the NGO pointedly noted. "And while Nader's article implies that Israel is responsible for the medication crisis in the Strip, the truth is that ongoing disputes regarding payment for medication between Hamas and the Palestinian Authority are largely the cause of this."
Squad Member Was Guest of Honor at Fundraiser Hosted By Pro-Erdogan Group
Rep. Jamaal Bowman (D., N.Y.) attended a fundraiser hosted last month by a Turkish-American advocacy group with close ties to Turkish president Recep Tayyip Erdogan, whose members were on hand in 2017 when the Turkish leader's bodyguards beat peaceful protesters in Washington, D.C.

Two officials with the Turkish American National Steering Committee, a nonprofit cofounded by a relative of Erdogan's, hosted the "meet and greet" fundraiser for Bowman at a restaurant in New Jersey on Aug. 7. Bowman, an acolyte of the "Squad," appeared at two of the committee's events in May, the Washington Free Beacon reported.

The committee has been accused of working as an influence group for the Erdogan regime. Founded in 2016, the Steering Committee has hosted Erdogan at multiple events in the United States and frequently holds protests supporting Erdogan-backed causes. It lobbied aggressively against the U.S. government's recognition of the Ottoman Empire's genocide of Armenians. Officials with the Steering Committee, including Erdogan relative Halil Mutlu, accompanied Erdogan's delegation in May 2017 when his bodyguards attacked peaceful protesters outside the Turkish ambassador's residence in Washington.

"[The Steering Committee] operates as an Erdogan front, one of many astroturf groups advancing this dictator's anti-American agenda in Washington, D.C.," Aram Suren Hamparian, the executive director of the Armenian National Committee of America, told the Free Beacon in June.

Michael Rubin, a resident scholar at the American Enterprise Institute who has been targeted by the Erdogan regime, said Bowman was "siding with the most dictatorial elements in Turkey" by appearing at Steering Committee events.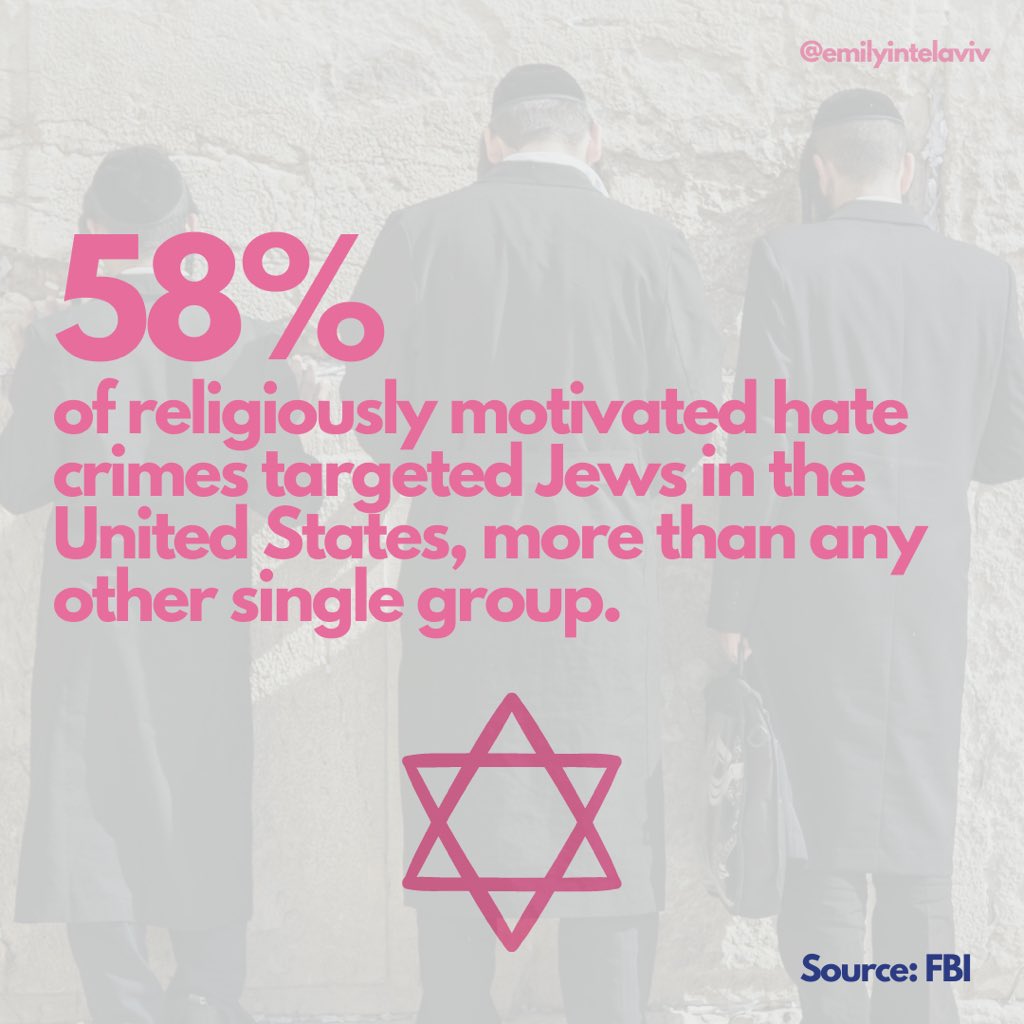 The shame of the SNP's grubby power-sharing deal with the Scottish Greens
This afternoon Patrick Harvie and Lorna Slater, co-leaders of the Scottish Greens, will become ministers in Nicola Sturgeon's government. The appointments come after Green members ratified a cooperation agreement over the weekend. The unity pact is a strategic masterstroke by Sturgeon, handing her an overall majority at Holyrood, insulating her from internal SNP criticism and coopting a rival nationalist party. There is one midge in the porridge, however, and it's this: the Scottish Greens are unhinged. Not merely eccentric or a little outside the mainstream, but full-blown, solar-powered, honest-to-Gaia cranks.

For an illustration, consider a motion debated at their autumn 2015 conference in Glasgow. I was a political reporter back then and covered the event, and the talk of the weekend was Policy Motion 2. Dry-sounding but incendiary, Policy Motion 2 resolved that Israel was an apartheid state, Zionism a racist ideology and Hamas not a terrorist organisation. The text claimed that 'historically the Palestinian peoples have enjoyed peaceful religious and ethnic cohabitation' but had come under 'colonial occupation', listing 'Zionist/Israeli powers' among the colonisers. This occupation it blamed on 'the nationalist ideology of Zionism', which it said 'advocated that Jews should establish a new nation specifically for Jewish people rather than be citizens of the countries where they lived'.

It described the (re-)establishment of Israel as 'the Nakba', the Arabic term for 'catastrophe', and asserted that Israel today was engaged in 'colonisation and ethnic cleansing'. It charged that 'modern day Zionism, which advocates that Jewish people have a superior right to the land of Palestine, is a racist ideology'.

A few paragraphs later, it forgot the 'modern day' qualifier and 'condemn[ed] Zionism as a racist ideology based on Jewish supremacy in Palestine'. The text 'condemns Israel's claim to be 'the Jewish State'' and accused it of giving 'preferential rights to Jews over Palestinians', characterising it instead as an 'apartheid' state 'in which non-Jews have inferior rights'. As such, 'Israel's claim to be a Jewish and democratic state' was 'unacceptable' to the Scottish Greens.
Following Government inquiry, imam who labelled Israel a "terrorist state" and referred to "Jewish, Zionist politicians" is reinstated into counter-extremism role
An imam who labelled Israel a "terrorist state" and referred to "Jewish, Zionist politicians" in a speech has reportedly been reinstated into his counter-extremism role.

Mr Chishti co-founded the company Me and You Education, a partner of the Government's counter-terrorism scheme, "Prevent", where it is reported that Mr Chishti "fights radicalisation for up to £1,500 a day."

During May's conflict between Israel and Hamas, the antisemitic genocidal terrorist group, Imam Irfan Chishti, MBE made a speech in Rochdale, in which he reportedly said: "We ask you Allah that you accept every single shahid (martyr) who has given their life for Palestine."

He allegedly added that Israel was "this terrorist state forcing terror upon our brothers and sisters" and that Muslims must be smart, as "our Jewish brethren" are "a lot smarter than us".

He went on to say that Muslims knew "exactly the strategy that those Jewish, Zionist politicians are doing and we also know how to respond. It's got to be long term, it's got to be economic, it's got to be with strategy."

According to the International Definition of Antisemitism, "Making mendacious, dehumanising, demonising, or stereotypical allegations about Jews as such or the power of Jews as collective — such as, especially but not exclusively, the myth about a world Jewish conspiracy or of Jews controlling the media, economy, government or other societal institutions" is an example of antisemitism.

Following this, the Home Secretary launched an inquiry into Mr Chishti, with the Home Office calling his comments "completely unacceptable" and warned they risked "damaging community relations and undermining Prevent's important work."
JVL's Naomi Wimborne-Idrissi's suspension from Labour Party is inexplicably lifted
Naomi Wimborne-Idrissi has claimed that her suspension from the Labour Party has been lifted.

Ms Wimborne-Idrissi is the Media Officer of Jewish Voice for Labour, an antisemitism-denial group and sham Jewish representative organisation. She was also previously the Vice-Chair of Chingford and Woodford Green Constituency Labour Party (CLP) before reportedly being removed earlier this year.

She was suspended from the Party, it is believed, following a rebellious meeting of her CLP late last year.

Ms Wimborne-Idrissi reports that a panel of Labour's ruling National Executive Committee has lifted her suspension but given her a "reminder of conduct", which will remain on her Party record for twelve months. She described this sanction as "explicit threats to keep our heads down and stay in line – simply not acceptable in a party that claims to represent values of democracy, justice and freedom."

In reality, the reminder of conduct is a slap on the wrist, and we agree with Ms Wimborne-Idrissi that it is an unacceptable outcome to the investigation into her conduct. However, we consider that much more stringent sanctions would have been appropriate for her and Jewish Voice for Labour.

Ms Wimborne-Idrissi reveals that one of the testimonials in her defence was provided by the controversial actress Miriam Margolyes, who has, for example, previously claimed that former Labour Leader Jeremy Corbyn was "forced" to resign due to "a conspiracy within the Party motivated from Israel".

Ms Wimborne-Idrissi recently lost the first stage of a libel lawsuit brought by John Ware, the maker of the BBC Panorama documentary "Is Labour Antisemitic".
Welsh First Minister Mark Drakeford to join Jeremy Corbyn and Ken Loach at The World Transformed event, while #ItWasAScam meme migrates from Twitter to Labour conference
The Welsh First Minister is under fire for agreeing to appear at an event with the suspended Labour MP Jeremy Corbyn and the outspoken filmmaker Ken Loach, who was recently expelled from the Labour Party.

Mark Drakeford is among the speakers at The World Transformed event in Brighton next month, timed to coincide with the Labour Party conference being held in the city.

The ticketed event is billed as a "welcoming space for a new generation of young activists who supported Jeremy Corbyn's leadership" but feel "increasingly alienated" by the Party under current leader Sir Keir Starmer.

Mr Corbyn was suspended from the Labour Party after downplaying the Party's antisemitism crisis after the publication of the Equality and Human Rights Commission's (EHRC) report. Campaign Against Antisemitism has two outstanding complaints with Labour against Mr Corbyn, who was permitted back into the Party but remains suspended from the Parliamentary Labour Party.

Mr Loach was recently expelled for his association with the newly-proscribed Labour Against the Witchhunt. The proscribed group intends to stage its own parallel events in Brighton as well.

The World Transformed event is also due to feature John McDonnell MP, the controversial former Shadow Chancellor who is also President of the Labour Representation Committee, as well as Zarah Sultana MP, who has a long record of inflammatory comments relating to the Jewish community and against whom Campaign Against Antisemitism has an outstanding complaint with the Party, and Jon Trickett MP, a close ally of Mr Corbyn's.

Sir Keir has previously pledged to sanction Labour politicians and members who appeared on platforms with former members expelled in relation to antisemitism.
After Featuring Exhibit Glorifying Palestinian Terrorism, Canadian War Museum Passes The Buck
It's most concerning that the Canadian War Museum passed the buck, took a complete hands-off approach and position and isn't taking any responsibility for giving a platform and audience to a sympathetic portrayal of Palestinian terrorists. Because the Museum hosted this exhibit, scores of Canadians were seriously misled in an effort that only fanned the flames of hatred. Irrespective of who created the exhibit, the Museum hosted it and any content it gave a platform to, should go through a comprehensive vetting process and due diligence to ensure that it meets the Museum's standards. That clearly did not happen.

We encourage you to read the Canadian Jewish News' (CJN) coverage of this issue, listen to the CJN's podcast and watch an interview with the CJN's Ellin Bessner and HRC's Executive Director Mike Fegelman on the controversy:

It's one thing for a private museum to give a platform to an exhibit which sanitized terrorism, and quite another for the Canadian War Museum to host an exhibit like this, which cost $35,000, and which is a crown corporation funded by Canadian tax dollars.

To say that we are deeply disappointed would be an understatement and that the Museum has shown it's unwilling to engage in dialogue is deeply concerning.
You'd think the Jew-hating moral idiots of @jvplive would do more to hide their intentions of creating a Judenrein Land of Israel by *not* mourning the death of a terrorist. However, that would require them having a sense of shame. ??????? pic.twitter.com/9THESJGhmi

— Elliott Hamilton (@ElliottRHams) August 31, 2021
Politico Employees Will Not Have to Sign Their New Parent Company's Pro-Israel Mission Statement
Ben Smith hid a significant nugget deep within his latest New York Times story, on the billion-dollar sale of Politico: The magazine and news site's new owners, German publishing powerhouse Axel Springer, will not require its newly acquired American employees to sign the company mission statement pledging support of Israel.

Axel Springer, named after the journalist who founded it in the 1940s, has long been a staunch supporter of Israel. On its website, the second of the company's five core principles reads, "We support the Jewish people and the right of existence of the State of Israel."

The company, which owns some of Europe's most-read publications, including Die Welt and Bild, apparently requires its European employees to sign a pledge in support of "the trans-Atlantic alliance and Israel, among other favored values," according to Smith's report.

Axel Springer told the Jewish Telegraphic Agency that the company's five principles will still apply to Politico employees.

"Axel Springer's five Essentials apply to all employees in all countries and all markets. However, they are not signed in contracts in non-German markets; they are regarded as core values of the company, in future also for Politico," spokesman Malte Wienker wrote in a statement.

In May, during the latest round of fighting between Israel and Hamas in Gaza, the company's headquarters raised an Israeli flag as a show of support. In June, Matthias Dopfner, CEO of the German company, reportedly said that any employees disgruntled by the move should leave the company.

"I think, and I'm being very frank with you, a person who has an issue with an Israeli flag being raised for one week here, after antisemitic demonstrations, should look for a new job," he was quoted as saying by Israel Hayom.
Abhorrent for these CNN reporters to ignore nearly 60% of all religious hate crimes in America target Jews.

That little tidbit should have been included in this piece, shame on you guys!@ChrisCarrega@priyakkumar @NicoleChavz @jeremyherb https://t.co/dHMF6SSYcW

— StopAntisemitism.org (@StopAntisemites) August 31, 2021
Financial Times embraces anti-Israel group, slouches towards critical theory abyss
A positive Financial Times profile of the anti-Israel London-based group we've posted about recently called Forensic Architecture (FA) noted that FA was responsible for an installation at a Manchester museum which included a statement accusing Israel of "apartheid", "colonialism" and "ethnic cleansing".

The article, by architecture critic Edwin Heathcote, however, fails to inform readers that the museum ultimately added two new additional statements at the exhibition entrance, one by the Manchester Jewish community critical of the FA statement and, subsequently, another one which responded to the Jewish community's statement.

But, the article doesn't focus as much on FA's views on Israel, as the fact that the group represents what the journalist claims is a "new wave of investigative architects [who] refer to themselves as "spatial practitioners", using their skills and their way of understanding the world as tools to uncover crimes against humanity and abuses of power by state actors".

In fairness, Heathcote does acknowledge that FA's mission can reasonable be criticised, commenting, for instance, that it's a "remarkable divergence from [architecture's] traditional path, the transformation of what is effectively a service industry into activism and advocacy for the powerless".

Nonetheless, he doesn't devote any space critically examining what some (including this writer) have shown to be the flawed methodology used in FA's 'investigations, and ultimately seems to conclude that the politicisation of the discipline is a positive development.
AFP Captions Cut Terror Groups Out of the Picture
Update, 2:45 pm EST: AFP Whitewashes Al Qassam Terrorist As '32-Year-Old Man'

It's not just a photo editor who has taken it upon his/herself to erase terror organizations from the story. Thus, an AFP article today, "Israel further eases Gaza restrictions despite unrest" (5:45 am GMT), described Osama Dueij, the Al Qassam Brigades combatant fatally wounded Aug. 21 at the Gaza border, as a "32-year-old man." It reported:
Less than a week later, on August 21, clashes accompanying a demonstration on the Gaza border wounded around 40 people, according to Hamas, including a 12-year-old Palestinian boy and a 32-year-old man.

Nearly one week after Hamas published mourning notice for Al-Qassam "heroic martyr" Osama Dueij, @AFP continues to insist on concealing his terror affiliation. Today's article whitewashes him as a "32-year-old man"https://t.co/wsQSzkrNX6 https://t.co/8znRZZupD1

— Tamar Sternthal (@TamarSternthal) September 1, 2021



AFP subsequently amended the report. But instead of coming clean and finally acknowledging that Hamas has identified him as a member of its military wing, the wire service simply made him disappear entirely from the story. The later truncated article (1:22 pm GMT) reports:
Less than a week later, on August 21, clashes accompanying a demonstration on the Gaza border wounded around 40 people, according to Hamas, including a 12-year-old Palestinian boy.
BBC News describes Hamas terrorist pictured with grenade as 'a man'
BBC audiences were also not informed that two days later, arson attacks using balloons launched from the Gaza Strip caused at least nine fires in the Western Negev or that relatedly, Egypt closed the Rafah crossing for four days last week (although coverage of that latter story did appear in Arabic).

Further rioting at the border on August 25th was known to the BBC Jerusalem bureau's Tom Bateman but it – and the fact that an Israeli soldier had been seriously wounded four days earlier – got only a brief mention on his Twitter feed.

Additional violent border riots on August 28th, further arson attacks and the renewal of the activities of the so-called "night confusion units" also did not receive any BBC coverage.

Against the backdrop of those significant omissions in BBC reporting, the insert at the bottom of this August 30th article on an entirely different topic fails to clarify to BBC audiences that the "32-year-old man" it reports "died…last week" was (as Bateman knows) a member of Hamas' al Qassam Brigades. Osama Dueij was mourned by the terrorist organisation which posted pictures of him in military uniform.

As noted by the FDD's Joe Truzman, on the day he was shot Dueij had been filmed (without his uniform) holding a hand grenade while participating in the violent rioting at the border on August 21st.
UPI Corrects on Israeli Position Vis-a-Vis Two State Solution
CAMERA's Israel office yesterday prompted United Press International to correct an article which erroneously reported that Israel has long opposed to the two-state solution.

The Aug. 26 article, "Biden postpones first meeting with Bennett after Afghanistan blasts," had inaccurately reported: "Also, Biden favors a two-state Israeli-Palestinian solution,which has long been opposed by Israel." (Emphasis added.)

While Prime Minister Bennett opposes a two-state solution, the claim that Israel "has long opposed" the two-state solution is not correct. Israel's acceptance of multiple peace deals that would have enabled a Palestinian state underscores the fact that Israel has a long history of accepting the two-state solution. The Jewish leadership of the Yishuv in Mandate Palestineaccepted the two-state solution in 1947, agreeing to the United Nations' Partition Plan.

Likewise, at Camp David in 2000, at Taba in 2001 and at the Annapolis Conference in 2008, the Israeli government agreed to peace proposals which would have seen the formation of a Palestinian state.

The Israeli government accepted numerous two-state proposals, while the Palestinians consistently rejected them.
More superficial BBC reporting on crime in Israeli Arab sector
Returning to the story of the youth murdered in Jaljulia, Knell noted that "the commander hints that police should have been made aware of a local dispute that was escalating just before his death" but listeners were told nothing more.

Although this report is considerably shorter than her previous ones on the same topic, it is worth remembering that even when Knell did have more time in which to report in depth on relevant issues such as the lack of cooperation with the police, the failures of the sector's leadership, corruption in local government and specific social constructs, she refrained from doing so.

And so once again, BBC audiences heard a narrative of 'discrimination' along with framing of Arab Israelis as Palestinians and redundant linkage of this serious domestic issue to the regional conflict.

A slightly different version of the same report was also aired (from 11:18 here) on BBC World Service radio's version of 'From Our Own Correspondent' on the same day.
Kanye West Blasted for 'Shameful' Featuring of Antisemitic Rapper Jay Electronica on New Album 'Donda'
Kanye West has come under fire for including rapper and antisemite Jay Electronica on his long-awaited album "Donda," which was released on Sunday.

Rabbi Abraham Cooper, associate dean and director of global social action of the Simon Wiesenthal Center (SWC), told The Algemeiner on Monday that he believes West "clearly used the controversies" surrounding Electronica's past with antisemitism and other artists on the album, who have been accused of homophobia and violence against women, "as a cynical way to gain attention."

"Clever but shameful, and it adds fuel to the fire," Cooper added. "Shame he didn't gather all this 'talent' together to offer apologies to victims and their fans."

Jay Electronica, whose real name is Timothy Thedford, collaborated with West on a track called "Jesus Lord" that is featured on the new album.

In 2020, Jay Electronica called Cooper a "coward" and "devil" on Twitter in response to an SWC interview with Nick Cannon, who had come under fire earlier that year for promoting antisemitic conspiracy theories. Electronica also tweeted about the "VILE TEACHINGS of the Talmud" and claimed Black people were the "true children of Israel," while calling Cooper and other Jewish people "imposters" and "birthright stealers." Jay said Cooper should debate Nation of Islam leader Louis Farrakhan, who has a history of antisemitic activity, and called out the SWC as well as the Anti-Defamation League.

Social media users have also reacted to Jay Electronica's appearance on "Donda." One Twitter user wrote, "People are outraged (rightfully so, in my opinion) about Kanye West collaborating w/ Marilyn Manson & Da Baby on his new album but don't utter a single syllable about the Jay Electronica feature despite his Nation of Islam membership & unapologetic antisemitism. Jews don't count."
Student who downloaded nearly 70,000 neo-Nazi and bomb-making documents spared jail, instead told to read classic literature
A former De Montfort University student who downloaded nearly 70,000 documents pertaining to neo-Nazism and bomb-making has been spared jail, and instead was told to read classic literature.

Ben John, 21, was convicted by a jury at Leicester Crown Court on 11th August of possessing information likely to be useful for preparing an act of terror – a charge that carries a maximum jail sentence of 15 years.

Ben Lloyd, prosecuting, told the court at the sentencing yesterday that Mr John had previously failed to heed warnings by counter-terrorism officers.

The court heard that Mr John was labelled a terror risk only days after his eighteenth birthday. He was referred to the Government's counter-terrorism scheme, Prevent, but continued to download "repellent" right-wing documents, which included the Anarchist Cookbook, a guide to making bombs and illegal drugs at home, written during the 1970s. The author of the book has since stated that he was motivated by anger at the time of writing and said that the "basic premise behind the Cookbook is profoundly flawed".

In addition to this, the court also heard that in January 2018, Mr John had come to the attention of, and had meetings with, Prevent officers. In May 2018, Mr John wrote a letter called "Eternal Front", where he claimed to be a member of the Lincolnshire Fascist Underground and railed against gay people and immigrants. This prompted further meetings with Prevent officers and a psychiatric evaluation.

It was said that by April 2019, Mr John had accumulated over 9,000 right-wing and terror-related documents, which by August 2019 had increased by 2,600. In January 2020, he was arrested and charged with offences under the Terrorism Act, including possessing documents on combat, homemade weapons and explosives.
Newburgh, NY - Millennium Tattoo shop owner Frank Grzeszczak isn't too happy about antisemitic hate crime stats sitting at 60%

He wishes there were MORE attacks on Jews & those numbers were closer to 80%.

Complaints to Steven Neuhaus of @OCGovNY - ceoffice@orangecountygov.com pic.twitter.com/fYjMiUNrLo

— StopAntisemitism.org (@StopAntisemites) September 1, 2021
Disgusting antisemitism out of Italy: an anti-fascist statue has been defaced with "Jewish monkey" graffiti.

More: https://t.co/VSUtqiSAFl pic.twitter.com/yGbX9g0Hos

— StopAntisemitism.org (@StopAntisemites) August 31, 2021
"More efficient than Auschwitz" - 5th Avenue, NYC just 80 years since the onset of the Holocaust.

Can you imagine being a Holocaust survivor and seeing this obscenity as you take your daily walk? pic.twitter.com/Fl7IU5R2T0

— StopAntisemitism.org (@StopAntisemites) September 1, 2021
Tnuva planning massive NIS 9-10 billion IPO in 2022
Israeli food producer Tnuva is planning a massive IPO on the Tel Aviv Stock Exchange in the coming year, at a valuation of NIS 9-10 billion after the value of the company has increased in recent years.

A share offering of that size would represent a huge turnaround for the company. In 2015, Chinese multi-national food giant Bright Food acquired 76.7% of Tnuva at a valuation of some NIS 8.6 b. However, it lost as much as 40% of its value over the next 18 months as its market share dropped and debts accumulated.

Since then, the company has been growing quickly, led by CEO Eyal Malis and chairman Haim Gavrieli. Tnuva has made significant investments in product innovation, including upgrading the company's manufacturing equipment and machinery. The company also implemented a comprehensive streamlining process that included laying off hundreds of workers.

Those improvements, as well as high stock market valuations, have set the stage for a successful IPO, Tnuva executives believe. The company's main competitor, Strauss Group, now trades on the Tel Aviv Stock Exchange at a market cap of NIS 10.7b.

On Wednesday, Tnuva announced that it had signed an agreement with the Migros Group, the largest food retailer in Switzerland, to license its technology for the production of soy-based milk substitutes. The deal, valued at tens of millions of euros, represents the first time Tnuva is licensing its brand name outside Israel, a new part of the company's growth strategy.

The IPO comes amid a disagreement between Bright Food and a group of kibbutzim that own the remaining 23.3% of the company.
Rafael wins $80m contract to provide naval warfare systems in Southeast Asia
Israel's Rafael defense contractor announced on Wednesday that it will be supplying a comprehensive naval warfare systems suite to an undisclosed country in Southeast Asia, in an $80 million contract that will be fulfilled over the next three years.

The suite will be tailored to the Shaldag MK V fast patrol vessels, designed for naval security missions, being manufactured for the unnamed country by Israel Shipyards, according to the announcement. It will include Rafael-made remote operating weapon systems called typhoon and mini-typhoon for naval missiles, an internal communication system for ships and submarines called Sea-Com, and a tactical communications system called BNET.

Rafael will also provide maintenance and support services, the weapons maker said in the announcement.

Ran Tavor, VP and head of Rafael's Naval Warfare Systems directorate, said the portfolio of naval systems to be provided taps into "Rafael's world-renowned latest technological innovation, such as advanced naval missile system using electro-optics seeker, computer vision, artificial intelligence and decision-making algorithms, that enables a wide range of tailored capability deployment choices," for clients.
Israeli study proves 'silent mutations' can help detect cancer, predict survival
Researchers at Tel Aviv University have found that "silent mutations" in cancer genomes can be used to predict both the type of cancer and a patient's probability of surviving it, and say the method they developed may help save lives in the future.

Silent mutations are mutations in DNA that don't change the sequence of amino acids in proteins and therefore have no effect on an organism's phenotype — the observable physical characteristics. In recent years, it has been shown that such mutations can affect gene expression, and may be associated with the development and spread of cancer cells.

According to the study led by Prof. Tamir Tuller and research student Tal Gutman published in the NPJ Genomic Medicine journal earlier this month, silent mutations can help not only in the diagnosis of cancer, but also in identifying cancer types and predicting chances of survival.

Using quantitative tools never before used to explore the functionality of silent mutations, Tuller and Gutman examined some three million mutations from cancer genomes of 9,915 patients and attempted to identify the type of cancer and predict survival probability 10 years after the initial diagnosis — on the basis of the silent mutations alone.

The findings show that "the predictive power of silent mutations is often similar to that of 'ordinary,' non-silent mutations," the study says, and furthermore, that "by combining information from silent and non-silent mutations, classification could be improved for 68 percent of the cancer types."
Israeli scientists discover how to reverse cell aging
Scientists from the Technion-Israel Institute of Technology say they have found a way to rejuvenate the aging process of the body's immune system.

Prof. Doron Melamed and doctoral student Reem Dowery sought to understand why the elderly population is more susceptible to severe cases of COVID-19 and why the vaccines seem to be less effective and wane faster among this population.

The results of their work were published this month in the peer-reviewed, online medical journal Blood.

The secret begins with B cells, also known as B lymphocytes. These are the cells that produce antibodies against any pathogen that enters the body. They play a key role in protecting people from viruses and diseases.

B cells are produced in bone marrow and then travel through the blood to lymph nodes and the spleen, where they wait for pathogens to enter and then attack them.

"When you are young, you have young cells, and young cells have a very diverse ability to recognize anything [pathogenic] that comes into your body," Melamed told The Jerusalem Post.

B cells do not live long, but they are constantly being replenished by new ones sent from the bone marrow, creating what Melamed calls "homeostasis," a state in which the total number of B cells in the bone marrow and outside remains constant.
Holocaust Survivor Reunites With Family of Soldier Who Gave Her Message of Hope After Auschwitz Liberation
A survivor of the Auschwitz-Birkenau concentration camp used Twitter to find an American former soldier who gifted her an item 76 years ago that gave her hope to move forward in life.

Lily Ebert — a native of Bonyhád, Hungary, who now lives in London — was given a German bank note by a Jewish-American soldier during a death march from a Buchenwald subcamp. Ebert was a prisoner of the Auschwitz concentration camp but was later transferred to a slave labor factory in Altenberg, Germany.

The soldier had also written a message for Ebert on the bank note: "A start to a new life. Good luck and happiness."

During the coronavirus pandemic, her great-grandson, Dov Forman, shared a picture of the bank note on Twitter, hoping to find its original owner.

Forman said on "Good Morning Britain" on Tuesday, "I remembering joking with Lily that I'll find the soldier within 24 hours. I posted it and the tweet went viral, and it turned into an international hunt for the soldier. We managed to find him within eight hours. It was an incredibly special moment, to be able to reunite them."

Forman added about the banknote, "I realized how much value it had to Lily and everyone in the world because it shows the kindness that liberators gave to the survivors. And it gave Lily hope after she was liberated."

The former soldier died in 2013 but Ebert spoke with his family in a video call, and called the reunion "a miracle." She said, "You cannot explain with words what it meant, because something like that, I know it is not only for me, it is for the whole world, really. From this story you can [learn to] never, ever give up in life."
Interior of the Samaritan Synagogue in Nablus. 1920.

There used to be a Jewish community in Nablus, today there is not a single Jew. This is the real ethnic cleansing. pic.twitter.com/bMOeyUL8qa

— Hananya Naftali (@HananyaNaftali) September 1, 2021