From Ian:
Melanie Phillips:
The ongoing nakba of Britain's Labour party
Conference resolutions aren't binding on the party leadership but are nevertheless a powerful statement of Labour party feeling.

So now we know that the Labour faithful view Israel's rebirth as a catastrophe. The Labour faithful promote the legally and historical illiterate falsehood that there is such a thing as "Palestinian land". The Labour faithful misrepresent international law which, contrary to the persistent mis-statement of the relevant treaties by deeply anti-Israel international bodies and the British Foreign Office, the Israelis uphold.

The Labour faithful appear to believe that Israelis are not entitled to the protection of the rule of law, misrepresenting as "forced displacements" legal proceedings taken against Arab tenants in a district of Jerusalem, Shimon HaTzadik as it's known to Jews or Sheikh Jarrah as it's known to Arabs, because they were refusing to pay their rents.

The Labour faithful appear to believe that Israelis are not entitled to defend themselves against mass murder. Thus the motion demonised as Israel's "militarised violence" against the al Aqsa mosque the defence of Israelis against jihadi attacks launched from the al Aqsa mosque.

The Labour faithful similarly misrepresented the deadly bombardments with thousands of missiles and rockets from Gaza as a deadly assault by Israel on Gaza — because Israel defended its citizens by taking military action against Gaza's terrorists, an offensive that went to lengths unparalleled in the world to protect Gaza's civilians from harm.

The Labour faithful further want to make it easier for Israelis to be murdered. Thus they demanded the destruction of the security barrier which has stopped the mass attacks committed by Arabs from the disputed territories that slaughtered more than 1000 Israelis between 2000 and 2005.

And most vicious of all, the Labour faithful smeared Israel with the libel of "apartheid" — a claim as fatuous as it is pernicious. Apartheid was the appalling system of separate development by which white South Africans not only excluded black South Africans from public life and denied them their civic and human rights but prohibited them from sharing buses, public amenities or even park benches.

By contrast, Israel is a democracy committed to the human rights of all its citizens. Arab Israelis have full equal rights, as can be seen immediately from their numbers studying in Israel's universities, enjoying Israel's beaches and parks, receiving treatment in Israel's hospitals or working there as doctors and other medical staff, serving in the armed forces and as judges and members of Knesset in Israel's governing coalition.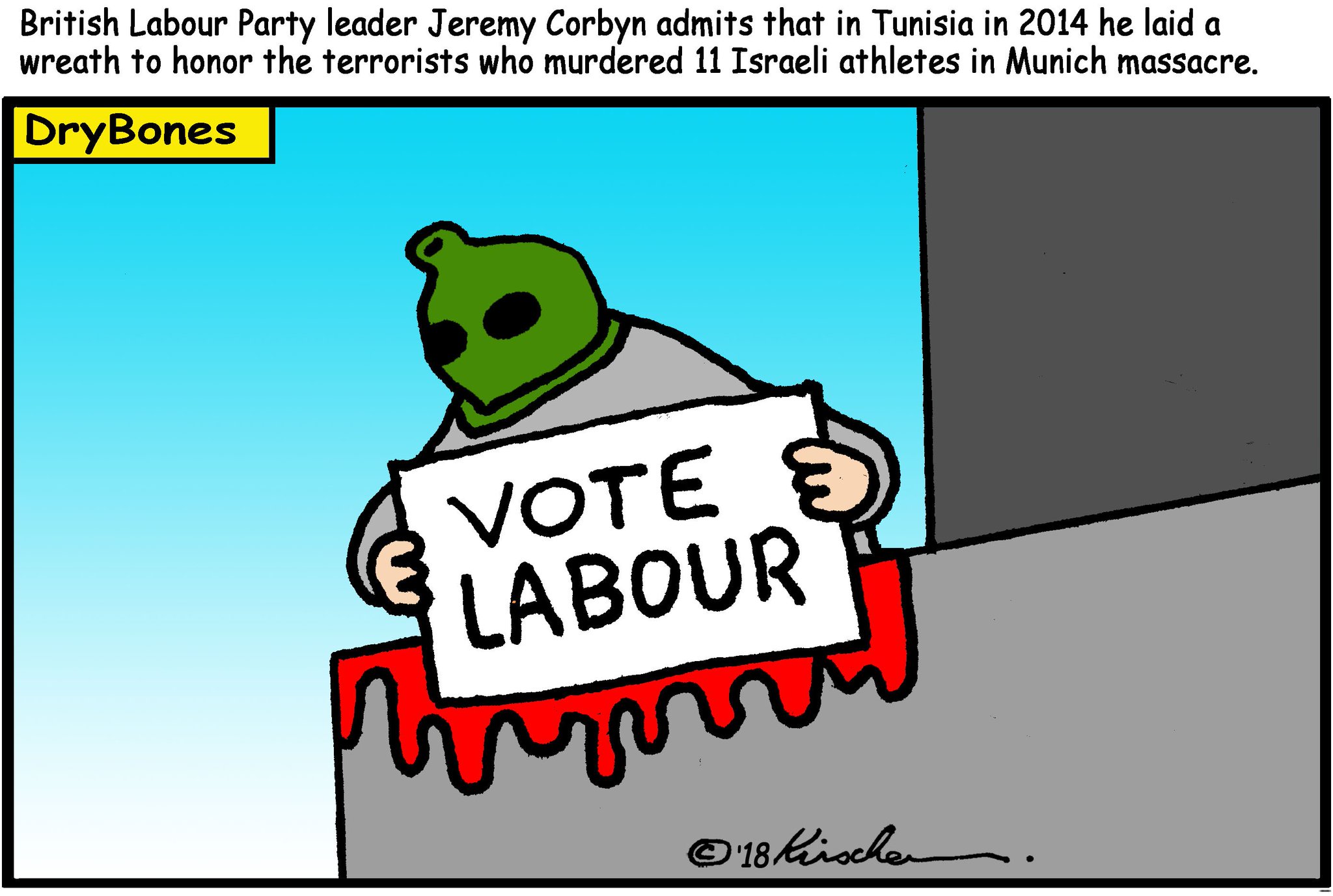 UK Labour party defines Israel as 'apartheid state'
Interview with Tom Gross, British journalist and political commentator.
Please stop applauding Labour for the bare minimum
Labour's response on this should have been led by Starmer and his shadow Foreign Secretary Lisa Nandy when the summer skirmishes started. Instead, they appeared hamstrung and for several days both only attacked Israel. Hamas weren't mentioned.

This obsession impacted on many of us during those dark days of the conflict. Our children were bullied in schools and universities, work was made uncomfortable for many of us if our colleagues were left-wingers, and there were physical attacks in the street. This demonisation of Jews because of their connection with Israel is the next obvious step; words lead to action.

The second is the uncomfortable truth that Starmer was next to Corbyn when he caused all that pain to our community. While he can insist that they rowed about it furiously in shadow cabinet meetings, we can only take his word for it; what we do know is that he barely criticised it in public, preferring to parrot the line that all this stuff about Corbyn was down to those awful creatures in the media.

When Ellman quit the party in October 2019 saying, "the Labour Party is no longer a safe place for Jews and Jeremy Corbyn must bear the responsibility for this," Starmer was asked about what she had said by Andrew Marr. He replied: "I don't accept that. I don't accept that. I am 100 per cent behind Jeremy Corbyn."

On winning the leadership, he called Corbyn his "friend" and even now he said that to win the whip back all the former leader has to do is apologise for saying the antisemitism crisis in Labour had been "dramatically overstated".

Why has no one guilty of the antisemitism crisis – which hurt so many of us, made us feel like strangers in our home, led to many of us contemplating leaving the country – properly apologised and acknowledged what they did? Why hasn't Corbyn, in particular, been thrust completely out of the party instead of headlining fringe events where they are still wailing 'Oh Jeremy Corbyn' like cultists? Why are Labour MPs, including deputy leader Angela Rayner, still attending events with Corbyn and people thrown out of the party for antisemitism? Why hasn't Starmer acknowledged and apologised for his own part in it?

This week I've been interviewing some of the brave men of the 62 Group who fought anti-fascists in the 1960s, and whose story will be told in new BBC series Ridley Road, which starts on Sunday night. They knew how you dealt with antisemites. While I'm not advocating starting fights at Labour meetings, I do think we need to put our heads up a bit higher, find a bit of Jewish pride, and only forgive the Labour party when they actually and completely solve their problem with antisemitism.
Corbyn still haunts Labour
At the Young Labour rally, in bright lipstick and with shiny hair, they thrill to protest. I think it is Oedipal, and more an emotional than a political imperative, but I am a Social Democrat. The room — called The Empress but no matter — is alive with protest; protest for its own sake. Beyond it there is nothing: certainly not power. Here, at the Empress, they would rather lead the party than have the party lead the country. That is clear. They speak to the voters, but they do not listen to them. Their voters are theoretical. Their analysis of the 2019 defeat is: not enough Corbynism, plus sabotage. The reason for their problems now is: purge.

They fete themselves, and attack the Labour leadership, which they treat like a pantomime villain, with boos and hisses. Starmer is obviously Sylvia Plath's Daddy: "Daddy, I have had to kill you". The leadership named this event "Cancelled" on the conference app, but changed their minds, and this is their revenge. I can hear their narcissism in their cadences, and their applause. It is their Conference. They are Labour. When a trade union leader says her union is not affiliated to the Labour Party, they cheer. The obvious question: so why are they?

We hear Richard Burgon MP, and John McDonnell MP, then Corbyn comes, still denied the Labour whip. I marvel at the vanity of this supposedly humble man, but I never believed in his humility, any more than I believed in his anti-racism. Anti-racism is only meaningful when you extend it to your political enemies, and he never did. He ignored the abuse of live female Jewish MPs but stands in solidarity with dead Jews, who need nothing from him, can't attack him, and are as theoretical to him as voters. The humble change their minds, and he never does: his humility is performative, in a shy glance at the youthful supporters, in a tender bowing of the head. He looks sorrowful — he lost — then happy: I still have you. To be fair, he does sound like the most sensible man in the room. But that is his job: to sound sane and vexed — Magic Grandpa — while his supporters bully and scream. "In the last leadership election, our members and unions were promised unity, but instead we are given division," he mourns. He will spend the whole of Conference inciting division, and haunting Conference with his vanity.
Labour MP apologises to members 'purged or set up with false allegation'
Labour MP Lloyd Russell-Moyle has issued a grovelling apology to party members who he claims are being "purged or set up with false allegations."

In a clear reference to members who had fallen foul of new rules proscribing groups that had downplayed or denied antisemitism, the Brighton Kempton MP told a rally held by Socialist Campaign Group MPs at a festival coinciding with Labour's party conference: "I want to apologise.

"I was struck by members who feel alone in our party at the moment. I want to apologise, from me in particular, because if we have made you feel like you are alone, if we have not reached out our arms enough in these tough times when you are being purged or set up with false allegations , Ii not only apologise, I will endeavour to do better because we have to support each other. "

One of Russell-Moyle's colleagues, who heard his speech at Tuesday's event at The World Transformed said they found his remarks "sickening" in a week in which leader Keir Starmer said the party was on the right path to rooting out antisemitism.

But Russell-Moyle was not the only speaker at the event to attack the suspension of members falling foul of the rules.