From Ian:
What We Lose When We Lose Thomas Jefferson
The reduction of American history to an unbroken story of racial oppression comes at particular cost to Jews. Because we have been among the greatest beneficiaries of liberal institutions, we are unavoidably targets when those institutions abandon or reject their liberal mission. A widely despised and persecuted people who thrived in America like nowhere else, Jews do not fit into the sharp distinction between oppressor and oppressed that characterized ideological "antiracism." Therefore, Jewish experiences must either be ignored or reduced to a monolithic conception of white supremacy.

It's no coincidence that former Council member (now Assemblyman) Charles Barron, who began the campaign to remove the Jefferson statue twenty years ago, is among the most antisemitic figures in city politics. An ally of the New Black Panther Party, Barron has asserted that the "real" Semites are black and accused Israel of "genocide." Even if he's not targeting Levy specifically, Barron is an undisguised enemy of the pluralistic patriotism that Jefferson articulated and Levy did so much to promote. Barron doesn't want the statue moved, "contextualized" or supplemented by other likenesses. He wants it destroyed.

The question for Assemblyman Barron and everyone else who made removal of the statue their cause celèbre is: By destroying the statue, do you mean to attack the man or the symbol? Do you mean to attack his slave-holding, or his striving for a free and democratic republic? Sometimes, it's hard to be sure.

Jefferson's far from the first statue to fall, and it won't be the last. But the plaster and bronze of which they're composed isn't the most important thing. What matters is the fate of the ideas in that Declaration in Jefferson's hand. The ones that Lincoln described as "an abstract truth, applicable to all men and all times," and "a rebuke and a stumbling-block to the very harbingers of re-appearing tyranny and oppression." That's what Uriah Levy saw in Jefferson and what we should continue to honor today.
Israel disputes US claim it wasn't told of plan to outlaw rights groups
An Israeli defense official on Saturday disputed American claims that the United States was not informed of a highly contentious decision by Jerusalem to label six Palestinian rights organizations as terror groups, insisting Washington had been told in advance.

"Officials in the American administration were updated in advance of the intention to make this declaration and they received intelligence information about the matter," the defense official said, speaking on condition of anonymity.

On Friday afternoon, Defense Minister Benny Gantz announced that half a dozen Palestinian civil society groups — including highly prominent ones with significant backing and oversight from the European Union and other international bodies — were being designated as terror organizations, asserting that they worked on behalf of the Popular Front for the Liberation of Palestine (PFLP) terror group.

This list included: Union of Palestinian Women's Committees; ADDAMEER — Prisoner Support and Human Rights Association; Bisan Center for Research and Development; al-Haq Organization; Defense for Children International — Palestine (DCI-P); and the Union Of Agricultural Work Committees.

"Those organizations were active under the cover of civil society organizations, but in practice belong and constitute an arm of the [PFLP] leadership, the main activity of which is the liberation of Palestine and destruction of Israel," Gantz's office said in a statement. According to the Defense Ministry, all six organizations employed senior PFLP members, "including activists involved in terror activity."

Representatives of the groups and international organizations denied the charges and accused Israel of trying to silence criticism of alleged human rights abuses, with one of the organizations, al-Haq, calling the move "a sinister, unprecedented, and blanket attack on Palestinian human rights defenders and civil society organizations."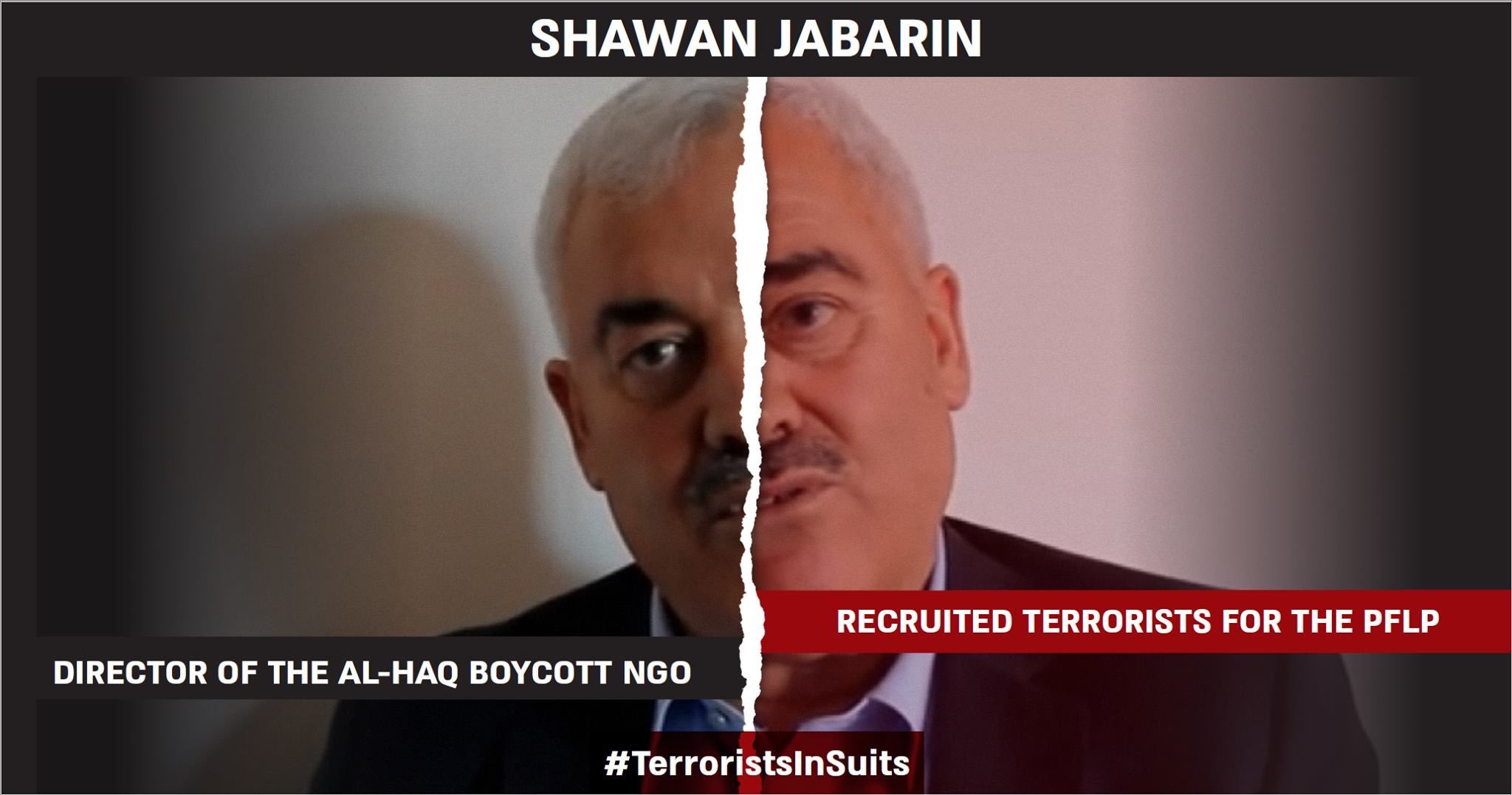 One of the really remarkable parts of the Obama administration, "remarkable" as in people remarked on it all the time, was how they constantly manufactured false reasons to beat up on the Israelis.

Everything old is new again. pic.twitter.com/5oQpDCKdT2

— Omri Ceren (@omriceren) October 23, 2021
JPost Editorial:
Israel must prove blacklisted NGOs funded terrorism - editorial
It is also reminiscent of the trial of Muhammad el-Halabi, a former head of the World Vision NGO who was arrested in 2016 for allegedly assisting Hamas.

Israel said he diverted millions of dollars contributed by the Australian government that were earmarked for humanitarian aid to Hamas. World Vision suspended its operations in Gaza and hired investigators to check the Israeli claims. Australia did the same. After exhaustive research, they both came up with no evidence to back the Israeli claims.

Halabi's trial has dragged on for years. Something so simple - the Israeli claims that he funneled money to Hamas - should have been easy to prove in court. Why is the trial not over remains a mystery and as Yonah Bob recently wrote in the Post, the case is showing indications of not being a fair trial.

As Bob pointed out, Halabi has been in jail for more than five years and has endured 165 court sessions without any credible evidence brought against him. He has been denied bail and his trial has been declared secret without any credible reason except possibly to hide the fact that the prosecutor is afraid of being exposed for unjustly keeping an innocent man in jail for such a long time.

And this is exactly the problem with Gantz's announcement on Friday about the NGOs designated as terrorist groups. It is easy to make announcements and declare that an NGO is part of a terrorist enterprise. It is harder to prove that.

This is not to say that these NGOs or Halabi are innocent. It is a call on Israeli authorities to back up what they claim with real evidence. Otherwise, they should not be surprised when the world asks questions.
The screams you hear from the multi-billion NGO industry after 6 of their Palestinian allies were finally acknowledged as terror fronts (the evidence is clear) are the sounds of being found out. https://t.co/EXBRhgLT2a pic.twitter.com/mTeUaw4wAo

— Prof Gerald M Steinberg (@GeraldNGOM) October 22, 2021