From Ian:
Amb Alan Baker:
Hamas' War Crimes and Israel's Right to Self-Defense
The success of Israel's "Iron Dome" anti-missile defense system in reducing the threat of over 4,000 rockets fired by Hamas and Palestinian Islamic Jihad in May 2021 cannot in any way reduce the extent of the Palestinians' criminal liability for severe war crimes in willfully and deliberately directing massive barrages of missiles toward civilian centers in Israel.

The deliberate and cynical use by Hamas and Islamic Jihad of their own civilians as human shields, as well as their use of mosques, hospitals, schools, and private houses as weapons storage facilities and firing platforms, are no less severe war crimes and violations of international humanitarian law. The construction of tactical tunnels beneath urban civilian areas, hospitals, public facilities, and urban roads are also war crimes and grave violations of international humanitarian law.

The indiscriminate targeting of Israeli cities and civilians practiced by Hamas violates the rule of distinction in international law, which requires combatants to limit attacks to legitimate military targets. Moreover, advocating a religious holy war aimed at creating a regional Islamic entity encompassing the whole of the territory of Israel appears to contravene the provisions of the 1948 Convention on the Prevention of Genocide. For all such crimes, Hamas and PIJ leaders and commanders are accountable and prosecutable under international law.
?? Were Israel's actions 'proportionate'?
?? What is a 'military target'?
?? Which war crimes did Hamas commit?

Proud to launch this @The_ILF Report, covering the most common FAQs about Int'l Law & #Israel's operation against Hamas in #Gaza.

Full report: https://t.co/5iyVioov97 pic.twitter.com/VRHYmNLle5

— Arsen Ostrovsky (@Ostrov_A) June 2, 2021
Israel Has Set a New Standard for the Ethics of War
In the recent fighting in Gaza, Israel delivered the greatest moral miracle in the history of warfare. The conduct of the Israel Defense Forces vis-a-vis the protection of civilians on both sides has no equal or precedent. Indeed, Israel has set a new standard for the ethics of war.

Urban warfare is hell. Since the 1990s, civilian deaths have accounted for 90% of all casualties of urban warfare. Coalition airstrikes against ISIS in Mosul inadvertently killed 3,200 civilians. American bombing of ISIS' last stronghold in Raqqa killed 1,200 ISIS fighters and 1,600 civilians.

In 11 days of fighting, Israel eliminated most of Hamas' significant military infrastructure. But the high number of civilian deaths Hamas counted on did not happen. Many Gazans were killed by the 600 Hamas rockets that fell short and landed inside Gaza. Whatever the precise civilian casualty count turns out to be, it is by far the smallest in the history of modern warfare.

Israel saved thousands of Israeli lives, as well as those of many thousands of Gazan "human shields." Those who are rallying to have the U.S. Congress cut military funding to Israel are missing the point. It's because of military aid, technology and shared moral values that thousands of Palestinians and Israelis are alive today.
Israel Military Says U.S. Should Copy Gaza Strategy, Not Criticize
IDF officials who spoke with Newsweek defended Israel's extensive recent airstrikes on Gaza, with one official saying Western countries should learn from what he called a "phenomenal" military success. "Not only should the IDF not be criticized for its choice of targets, and procedures and techniques, the IDF should actually be commended by these people."

"Tell me another conflict where a Western military achieved a 1:1 ratio [of combatant to civilian deaths] in a populated urban area using an air force; it hasn't been achieved." While they were "not belittling even one single civilian non-combatant casualty...to achieve a ratio of almost one to one, I think is unprecedented....They should be sending their militaries to us to see and learn and adapt what we did and how we managed to strike so many militants."

Regarding the destruction of the al-Jala Tower in Gaza City - home to the Gaza offices of the Associated Press and Al Jazeera - the IDF said the building was also home to multiple significant Hamas targets, including teams responsible for electronic warfare. IDF Chief of Staff Lt.-Gen. Aviv Kohavi told Israel's Channel 12 that "the building was destroyed justly" and he did not have a "gram of regret."

The IDF official said the strikes on high-rises were also designed to be a deterrent against other hostile Palestinian, Lebanese, Syrian, and Iranian groups in the region. "They all need to understand very clearly two things: Yes, we are committed to the law of [armed] conflict and we do our best not to strike non-combatants. But two, there is no safe place to hide for any terrorist."
The Joshua and Caleb Network: Who's to Blame for the Children Killed in Gaza: Israel or Hamas?
The New York Times released a heart wrenching article about the children that were killed in the recent war with Gaza. When you look behind the headlines however, you might just find that the NYT doesn't actually care about these children who were killed, and they don't care who is responsible. Find out on today's episode.

We go behind the scenes of the war with Gaza, and find out just who is responsible for all of the violence and killing.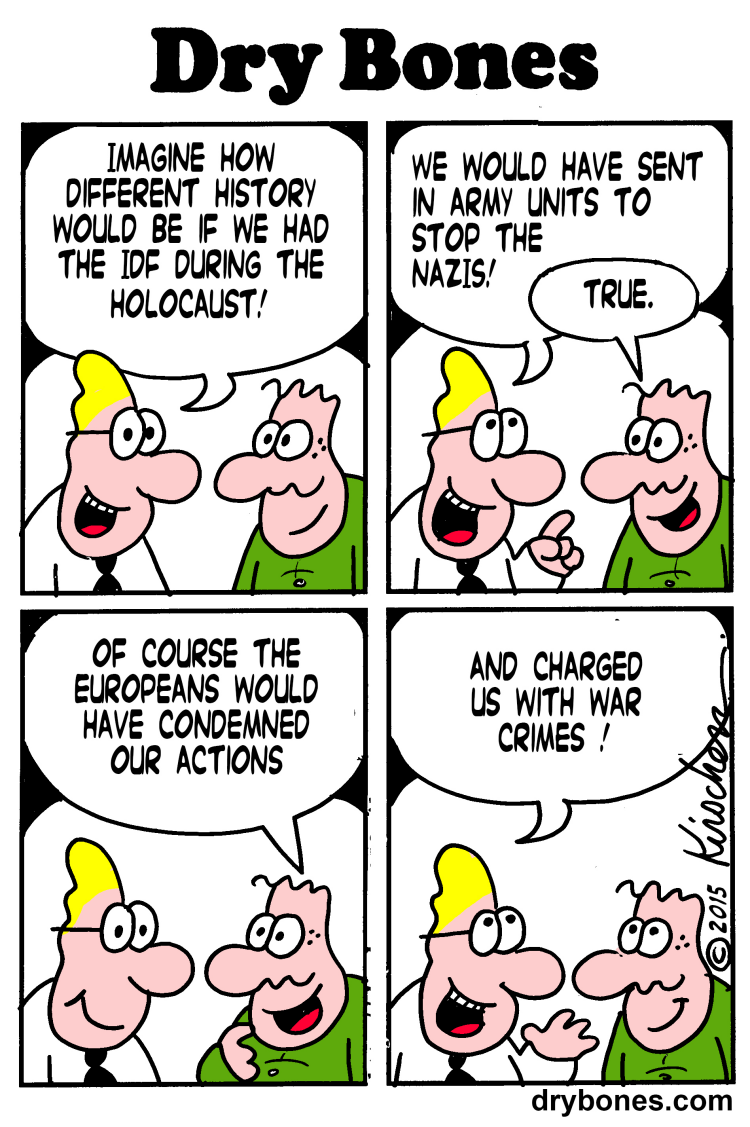 A Personal History of Sheikh Jarrah and Arab Violence Against Jews
As the Sheikh Jarrah case awaits the court's decision, many voices can be heard asserting that Israeli Jews are "colonizing" this Jerusalem neighborhood, and that Israel is trying to "Judaize" Jerusalem. My family's history undermines these claims, and suggests that the accusations are just another attempt to eradicate the history of a Jewish community.

My mom, Miriam, was born in 1921 in the Shimon Ha'Tzadik neighborhood of Sheikh Jarrakh.

The Jewish presence in Sheikh Jarrah centered on the tomb of Shimon HaTzadik, who met with Alexander the Great and convinced him not to destroy the Second Temple. In 1876, the cave and adjoining land, planted with 80 ancient olive trees, were purchased by Jews for 15,000 francs.

Dozens of Jewish families built homes on the property. The Turkish Ottoman census of 1905 counted 97 Jewish families living there. In spite of the so-called "Arab revolt" of the 1930s, when some Jewish families were uprooted, it remained a Jewish neighborhood until 1948, when the Jewish residents were driven out by the Jordanian army, and their homes were occupied by Arabs.

Since the 1880s, when Jerusalem was a majority Jewish city (going back to the 1848 Ottoman Turk census), terror and threats were a part of Jewish life.

My mom's mother, Sarah, was a teenager in 1911, when her father, Chaim Eisenbach, saved the life of Rabbi Rachmastrivka at the Western Wall, by shielding his bloodied body from Arab attackers. He walked with a limp thereafter, and Sarah never recovered from seeing this fearless and devoted man beaten to a pulp.
Trying to Make Israel vs. Hamas about Race Is Nonsensical and Dangerous
In the weeks since Israel launched a defensive military operation against Hamas missiles emanating from Gaza, a chilling series of anti-Semitic attacks have occurred in the U.S.

"Enough of Black and brown bodies being brutalized and murdered, especially children," declared Rep. Jamaal Bowman (D-NY) in a May 11 tweet condemning Israel.

Yet casting the Israel-Hamas conflict as racial is nonsensical. A majority of Israel's Jewish citizens trace their roots from North Africa and the Middle East. Their skin tone mirrors that of Arab Palestinians.

And even for Jews whose ancestors came from Europe, portraying them as White is perverse. As the Israeli writer Matti Friedman observed, "My grandmother's parents and siblings were shot outside their village in Poland by people the same color as them."

According to the FBI, attacks on Jews in the U.S. account for more than 60% of religiously motivated hate crimes, despite Jews representing 2% of the population.
Cruz says Israel has 'responsibility to defend itself' in meeting with Netanyahu
GOP senators visiting Israel to assess aftermath from Gaza conflict, reaffirm US support

Ted Cruz said in a meeting Tuesday with Israeli Prime Minister Benjamin Netanyahu in Jerusalem that the Jewish state "not only has the right, but also the responsibility to defend itself," according to a statement from the Prime Minister's Office.

The Republican senator from Texas is in the middle of a visit to Israel with GOP colleagues to assess the aftermath of the 11-day conflict between Israel and the Hamas terrorist organization based in the Gaza Strip and to reaffirm US support for Israel.

Bill Hagerty of Tennessee and Lindsey Graham of South Carolina are the two other senators on the trip.

Since touching down Sunday, the three senators, who all serve on the Senate Foreign Relations Committee, have met with senior Israeli officials, including Defense Minister Benny Gantz and Foreign Minister Gabi Ashkenazi.

Before departing Washington, Cruz was quoted as saying that he organized the trip "to hear and see firsthand what our Israeli allies need to defend themselves, and to show the international community that we stand unequivocally with Israel."
Israel Has the Ability and the Will to Defend Itself
Amb. Zalman Shoval interviewed by Christian Sagers (Deseret News)

Former Israeli ambassador to the U.S. Zalman Shoval, who worked with both the George H.W. Bush and Bill Clinton administrations, said:

"Here we were, without any provocation from our side, attacked by Hamas with hundreds and hundreds of missiles. Most of those missiles, by the way, are either manufactured according to Iranian technology or actually supplied by Iran."

"If Hamas and its Iranian friends won't be put before a situation where they have to disarm or give some very, very serious guarantees that they won't start something like that again, then we'll just have another round in a few years or maybe in a few months."

"The Hamas regime is a dictatorial, extremist regime. They have an ideology, which they don't even disguise, which says they have to destroy the state of the Jews, the state of Israel, and install an Islamic caliphate."

"Now, the only means by which this is being prevented is because Israel fortunately has the ability and the will to defend itself."

"Life is continuing. The Jewish population in Israel is steadfast, and even though we are under attack, we are very confident of our future."
Israeli Diplomat: The First War We Lose Will Be the Last
Israel's ambassador to Malta Eyal Sela said in an interview:
"Israel aims to have peace with its neighbors: with our Palestinian neighbors, with the Arab countries surrounding Israel, and with other countries that do not directly border Israel."

"The main goal is to enhance [peace], as much as we can, with almost everyone that is ready to live in peace in the region. But not everyone wants to live in peace. Not everyone is moderate."

"There is Shia extremism, whose center is in Iran, and whose proxy is mainly Hizbullah in Lebanon. There is Sunni extremism: like ISIS...Al Qaeda...and the Muslim Brotherhood movement, of which Hamas is a part....They don't accept anyone who is not Muslim."

"See what's happening now in the Gaza Strip....Our security was, is and always will be the most important factor. The first war that we lose, will be the last war."
I have joined @marcorubio to introduce the Palestinian International Terrorism Support Prevention Act, which would impose sanctions against those that provide support to Hamas, Palestinian Islamic Jihad, & other terrorist groups that just spent weeks attacking Israeli civilians. pic.twitter.com/oaAhsSlPkV

— Senator Bill Hagerty (@SenatorHagerty) June 2, 2021
Article is based on a false premise regarding the proximate causes of the conflict & draws incorrect comparisons with ETA & IRA. Of course IDF attacks were far more lethal than Hamas: no competent commander will seek even balance & there are no indications of Israeli war crimes. https://t.co/Xp3lmWjf4o

— R?????? K??? ? (@COLRICHARDKEMP) June 3, 2021
Khaled Abu Toameh:
The Middle East: An Alarm Bell to the Biden Administration
If you want to look at the positive aspect of this whole thing...many [Palestinian lists] had very young people... reformists -- people who want democracy, who want regime change, who are saying, "We are fed up with corruption. We want new, young leaders. It is time to get rid of the old guard represented by Abbas."

The Biden Administration was quick to announce the resumption of financial aid to the Palestinian Authority, unconditionally... which I think was a mistake.... If you are rewarding the Palestinian Authority without demanding anything in return, you will have no leverage with the Palestinian Authority anymore. You have already given them what they wanted, so why should they do what you ask them in the future?

If the Biden Administration thinks that President Abbas will return to the negotiating table with Israel and resume the peace process because they have resumed the financial aid to the Palestinian Authority, that is not going to happen. If it happens, President Abbas will not be serious about the peace process....

President Abbas is also now under attack by many Palestinians.... He will not be able to make any concessions to Israel because people will say, "You are an unelected leader. You are a dictator. You have been in power for more than 15 years without elections. Who voted for you?" This will all have a negative impact on any future peace process.

What worries me is not that Fatah and Hamas are at each other's necks and killing each other. They have been doing that for years. What worries me is that... all these leaders are continuing their incitement against Israel.... That is what is driving all these terrorists to go out and carry out all these attacks.... [and] emboldening the radicals. It is promoting terrorism.

You delegitimize Israel in the eyes of your people, the Palestinians, to a point where your people will never accept any kind of an agreement or compromise with Israel.

This incitement has to stop.... I would have liked to see the Biden Administration tell the Palestinian Authority, "Listen. We will resume financial aid to the Palestinians, but before we do that, on Palestine TV, can you please stop calling for jihad? Can you please stop publishing or broadcasting all these messages that encourage violence?" But the Biden did not demand any of these things....
Senate Dems Confirm Anti-Israel Activist To Top Spot at US Postal Service
Just before the Memorial Day weekend, Senate Democrats quietly confirmed a longtime anti-Israel activist to serve on the United States Postal Service's Board of Governors, raising further questions about the Biden administration's embrace of those who serve on the front lines in the fight to delegitimize the Jewish state.

Democrats confirmed by voice vote Friday evening Anton Hajjar, a longtime member of and legal adviser to the American-Arab Anti-Discrimination Committee (ADC), a notoriously anti-Israel organization that promotes anti-Semitic canards. The group routinely and inaccurately refers to Israel as an "apartheid state," a term meant to stoke anger at Israel, and has accused U.S. lawmakers of promoting Israel's interests over America's. Senate Democrats expedited Hajjar's confirmation by waiving a parliamentary rule that allows the minority to delay a vote.

Hajjar is just the latest Biden nominee closely tied to anti-Israel causes such as the Boycott, Divestment, and Sanctions movement. Dilawar Syed, Biden's pick for deputy administrator of the Small Business Administration, has served on the board of the Muslim-American advocacy group Emgage Action, which supports BDS, since 2017. Biden also tapped BDS activist Maher Bitar to serve in a top intelligence posting on the White House National Security Council.

While Hajjar will have little power to promote anti-Israel causes from his perch on the Postal Service's Board of Governors, critics see the Biden administration rewarding fringe activists with plum gigs. Hajjar is a prolific Democratic Party donor and recently gave funds to Rep. Rashida Tlaib (D., Mich.), the anti-Israel lawmaker who has promoted anti-Semitic conspiracy theories and pushed to cut U.S. aid to the Jewish state as it was fighting Hamas terrorists this last month. The Postal Service board directs the agency's expenditures and sets policies of most postal matters.
Gerald Steinberg:
International Aid for Gaza Must Not Build Hamas Rockets
How did Gaza - which, we are repeatedly told, is one of the world's most impoverished territories - obtain an arsenal of 30,000 rockets? How were the Palestinian militias, led by Hamas, able to launch 4,350 of these mass terror weapons at Israeli cities and towns in just 11 days, while also leaving plenty for the next round?

The numerous UN agencies that claim to be helping the people of Gaza, which receive hundreds of millions of dollars from various governments, publish an endless flood of reports highlighting the urgent need for additional funds. And yet, mysteriously, none mention the numerous factories in Gaza where these rockets are produced. Will the UN and donor countries begin to act responsibly to ensure, finally, that Hamas will stop stealing the materials donated for rebuilding Gaza in order to restart the missile factories and rebuild the terror tunnels?
Will the Abraham Accords survive Netanyahu's departure? - analysis
Some Israeli commentators have argued that the new government will improve Israel's relations in the Arab world and beyond, in part because Netanyahu is demonized as an anti-Palestinian warmonger. That view seems naïve, when in reality Netanyahu is quite risk-averse and tries to avoid wars. Plus, Bennett is at least as hawkish as Netanyahu if not more so.

If policy is not the point, then it's easy to just switch one villainous caricature for another when being anti-Israel.

The other factor, and perhaps the most important one, may be Iran. Israeli politics are chaotic, and governments are not always great at sending a unified message. But on the nuclear threat, Netanyahu and the governments over which he presided have made themselves very clear. In fact, even the opposition leader at the time the Iran deal was signed, President-elect Isaac Herzog, fell in line.

Now, as indirect talks between the US and Iran over returning to the 2015 deal are making headway in Vienna, Netanyahu continues to speak out against them. But the incoming government's position is unclear.

There is across the board opposition to a nuclear Iran, but Lapid has made statements supporting the American position that a deal postponing and not fully eliminating the possibility of a nuclear Iran is fine for now. Bennett has only made negative statements about the Iran Deal, but, like the Abraham Accords, it is unclear if he will make this matter a priority.

Netanyahu's strong and unwavering opposition to a deal that gives Iran international legitimacy to acquire a nuclear weapon in 2030 was one of the things that attracted Gulf States to build relations with Israel.

So, as Na'eh said, it doesn't matter who is prime minister or foreign minister, UAE-Israel ties will likely prevail, because both countries have an interest in them, and the Israeli population is enthusiastic about ties. But the level of cultivation, and whether there will be opportunities to bring more countries into the Abraham Accords with the new government, remain to be seen.
Hamas's Attack on Israel Stress-Tested the Abraham Accords
The Iranian threat will continue to sustain the normalization agreements of the past year. Commercially, Israel and the Gulf States are forming economic and trade blocs through greater regional integration. They have also facilitated investment and formed joint ventures—including at least one since the Israel-Hamas ceasefire on May 21. Around 130,000 Israelis have visited the UAE since the accords were signed in September. Universities have formed research partnerships in areas like artificial intelligence, water, agriculture, cybersecurity and climate.

Israeli innovation is finding its way into Arab markets that had previously been closed, and those markets are responding eagerly. Citizens are seeing concrete benefits in the form of economic growth, expanded job opportunities, enhanced tourism and genuine partnerships and friendships.

Palestinians, meanwhile, continue to be left behind by their leaders. Hamas chose to put the Abraham Accords through its first major stress test despite knowing its war would necessarily cause much destruction in Gaza.

The Palestinians now have an opportunity to dislodge the terroristic and corrupt leaders who have only brought them misery. Israel has never emerged from a war with Hamas with so many Arab countries willing to work with it. The UAE, Jordan and Egypt share an interest in undercutting Iran as well as their Sunni rivals—Turkey and Qatar—that provide Hamas diplomatic and financial support. Israel should partner with those states and the U.S. to identify Palestinians who can rebuild Gaza without enriching Hamas.

Hamas's end would be a blow to Iran, Turkey and Qatar, but it would also be a tremendous relief to the Palestinian people. There is a delicious irony in the fact that Hamas launched this war in part to destroy the Abraham Accords. In so doing, it could have led—and could still lead—to the end of Hamas and the strengthening of the accords.

Now is not the time to throw in the towel on normalized relations between Israel and Arab countries. Now is a time to double down on the Abraham Accords. It is through those accords that peace and stability will be restored in the Middle East.
UAE Foreign Trade Min.: UAE, Israel vital partners in a post-COVID economy
Only nine months after the Abraham Accords were signed, UAE-Israel trade ties have grown in a wide range of fields, UAE Minister of State for Foreign Trade Dr. Thani bin Ahmed Al Zeyoudi said at The Jerusalem Post-Khaleej Times Global Investment Forum on Wednesday.

"UAE-Israel relations are based on a long-term global agenda," Al Zeyoudi said. "We are very vital partners supporting elements of bilateral trade to bring a wealth of benefits."

Since the Abraham Accords were announced in September, trade between Israel and the UAE exceeded 1.3 billion dirhams ($300 million dollars), and the countries signed agreements in over 15 sectors, Al Zeyoudi added.

The minister hailed cooperation between the countries as a means "to grow a post-COVID economy, so we can continue to grow to benefit our younger generation."

Ties between the UAE and Israel came as the Emirates are "exploring new ways to support and grow our startup ecosystem," Al Zeyoudi stated. The Global Investment Forum is "crucial for our countries," he added, "following a year we have never seen before, full of economic challenges."

Al Zeyoudi listed changes in the UAE's regulations to encourage growth and strengthen its status as a global trading hub, including allowing 100% foreign ownership of companies in the UAE.
That's quite a spread @khaleejtimes @Asankar! Indeed, peace can lead to resilient economies, and I would add - it also works vice versa! #Israel #UAE https://t.co/EkciR4j7SQ

— Arsen Ostrovsky (@Ostrov_A) June 3, 2021
How embarrassing. pic.twitter.com/VM6BOEDVe9

— Omri Ceren (@omriceren) June 2, 2021
?Statute that Sinn Fein Leader Mary Lou visits to pay homage to (Dublin) of a Nazi collaborator IRA leader Sean Russell... Shame on The Irish Parliament for collaboration in a one sided view of Israel. ?@COLRICHARDKEMP? ?@OireachtasNews? ?@DrDoreGold? pic.twitter.com/7ZnGqLwu1y

— Jewish Human Rights Watch (@jhrwatch) June 2, 2021
Coalition of firsts: A national religious PM, most Arabs, most female ministers
The coalition being formed by Yesh Atid's Yair Lapid and Yamina's Naftali Bennett would mark many firsts and break no small number of records in Israel's political history.

The planned appointment of Bennett as prime minister, in rotation with Lapid, would be the first time that Israel will be led by a religiously observant, kippa-wearing prime minister. If the government is sworn in, Bennett will also be the leader of the smallest faction ever to appoint a prime minister, as his Yamina has a mere seven MKs, one of whom has declared he will vote against the proposed coalition, and another of whom has said he may do so.

Bennett, 49, will also be Israel's second-youngest prime minister — the record for youngest stays with Netanyahu, who was just 46 the first time he assumed the role in 1996.

The new government, if it is indeed sworn in sometime in the next 12 days, would be the first one in which the faction leader who assumes the post of prime minister (Bennett) is not the same one who actually received the mandate to form a government (Lapid). Lapid would step into the post only in September 2023.
So, a Secular Jew, a Religious Zionist and a Muslim Arab walk into a room and sign a coalition deal. No, not a joke. This is Israel. But tell me more now Israel is an 'apartheid' state? pic.twitter.com/6HMsBurufb

— Arsen Ostrovsky (@Ostrov_A) June 3, 2021
As usual, the head of Israel's largest majority Arab party is more pro-two states than those in the West who claim to be the allies of his constituents. The one-state solution remains a Western fantasy in search of a Middle Eastern constituency. https://t.co/nGk69TUfKx

— Yair Rosenberg (@Yair_Rosenberg) June 2, 2021
Netanyahu's protégés take revenge
The past decade is littered with political obituaries announcing Benjamin Netanyahu's imminent departure from office — and each has ended up looking more absurd than the last. Here in Israel, predictions of his downfall have become a fixture of daily political life; so much so that he is often greeted with cheers of "he is a wizard, he is a wizard" at his Likud Party's events whenever he sees off another challenge. To put it simply, when Netanyahu is on the ropes, you can usually be sure he won't stay there for long.

This time, however, it feels different. Yes, Netanyahu is the same skilled politician. And yes, despite the political turmoil of recent times — resulting in four elections in half as many years — he has overseen a number of major triumphs: from Israel's world-leading Covid-19 vaccination roll-out to its normalisation of relations with four Arab countries to his cool-headed manner in the country's latest conflict with Hamas.

But even a political genius can make mistakes, and it looks like Netanyahu is about to get his comeuppance on one of his most enduring flaws: his cultivation of protégés who he then discards, fearing that they might one day challenge him. For years, it seemed like this was just politics; Netanyahu didn't want to promote someone only for that person to take him down, so he pre-emptively saw off any potential competitors.

Little did he know that there could one day be consequences. Israeli politicians are currently involved in coalition negotiations after another inconclusive parliamentary election. There are, of course, a number of reasons for Netanyahu's inability to form a government in three of the past four elections. But the most important has been the Right's majority in the Knesset after each one, and their refusal to be part of a coalition led by Netanyahu.

And the leaders of the three main Right-wing parties who have declined to be in Netanyahu's coalition all have one thing in common: they all used to work closely with him — until they were no longer useful.
The Caroline Glick Show: Ep8: The Rise of the Israeli Left
In Episode 8 of the Caroline Glick Mideast News Hour, Caroline and co-host Gadi Taub discussed the implications of the apparent formation of a leftist dominated government in Israel.

They discussed the implications of the rise of the Israeli left for Israel's regional position, for the stability of the Middle East more generally, and for the preservation of Israel's Jewish national character. They also highlighted what the rise of the Israeli left means for the Biden administration's efforts to realign U.S. policy in the Middle East towards Iran and the Muslim Brotherhood.

Beyond dissecting the situation, they had a few key insights into the health and centrality of the British royal family to Israel's national discourse. (You're curious? Well, you're going to have to watch!)
Tom Gross: The rise and fall (?) of "King Bibi": Haviv Rettig Gur and Tom Gross discuss the Netanyahu legacy
It looks like Benjamin Netanyahu's long stint as Israeli prime minister may be drawing to a close, at least for the time being. At any rate, even if he survives a little while longer, the heyday of "King Bibi" may be over.

Haviv Rettig Gur, a senior analyst at the Times of Israel, and international affairs commentator Tom Gross discuss the Netanyahu legacy. How will he be remembered, both as an Israeli leader and as an international figure?
Seth J. Frantzman:
Israel's Iron Dome Won't Last Forever
The Iron Dome is celebrating its 10-year anniversary this year. Prior to the recent war in Gaza, the system had intercepted more than 2,500 rockets. Developed by Israel's Defense Ministry and the Israel Missile Defense Organization to meet the rising threat of rocket fire from Hezbollah in the wake of the 2006 war and to deal with threats from Hamas, which took over the Gaza Strip in 2007, it has become the bedrock of Israel's multilayered missile defense. Pioneered by Israel's Rafael Advanced Defense Systems, one of Israel's defense industry giants, it now receives financial support from the U.S. government, and two batteries have been supplied to the U.S. Army.

Israel says the Iron Dome system has a 90 percent interception success rate. The government doesn't say how many rockets were intercepted, but on May 15, it said the system had intercepted approximately 1,000 out of 2,300 rockets launched. Compare that to May 2019 when 690 rockets were fired from Gaza during brief fighting and 240 rockets were intercepted.

But Iron Dome batteries are not endless and neither are their interceptors. The concept of the Iron Dome was to protect civilians and give Israeli politicians a chance to decide what to do without being forced into a ground invasion. If 1,000 rockets fell on Israeli cities without a defense system, Israeli tanks would have to roll into Gaza to stop the rocket fire, as they did in 2009.

This time, Israel went with the tactical military game plan it was used to: precision airstrikes using munitions, such as U.S.-made Joint Direct Attack Munitions. The international ramifications for Israel are a strategic setback, eroding deterrence against Iran's proxies amid the image that Israel appeared to be lashing out, killing more civilians despite the precision of its attacks. Despite years of intelligence gathering on the sites that Israel attacked, the outcome illustrates how Israel's defense systems, like the Iron Dome, and its military superiority have left it without a clear long-term strategy.

For many observers, these wars in Gaza may seem to blend together because the broad brush strokes are similar—but this one marks the beginning of a new era. Although the Iron Dome system was key to preventing rockets raining down on Tel Aviv, Ashkelon, and other Israeli cities that were targeted, it made clear there was no solution to the overall problem Hamas poses by controlling Gaza and firing rockets into Israel from the enclave.

This impasse creates a kind of Catch-22 standoff. Israel won't lift a coastal blockade of Gaza unless Hamas leaves power and weapons smuggling stops. Countries like Iran continue to supply Hamas with weapons and know-how, expanding the rocket arsenal of Hamas. Hamas wants to use Gaza as a launchpad to claw its way back to relevance in the West Bank where the internationally recognized Palestinian National Authority is in charge. The Palestinian National Authority postponed elections, which haven't been held for a decade and a half, in late April, perhaps contributing to Hamas's timed calculations about the desire for a war to lift its flagging image. Israel helped provide Hamas with the casus belli it wanted when it sent police into Jerusalem's al-Aqsa mosque during Ramadan on May 9.
Second clip - Sinwar rationalizing the reason for declaring war on Israel from #Gaza
2/ 4 pic.twitter.com/dPslRVc2KT

— LTC (R) Peter Lerner (@LTCPeterLerner) June 2, 2021
When asked about Hamas war crimes for attacking Israeli civilians he basically says - "I came to a gunfight with a knife". Lies about Israel intentionally bombing children and women and says that if he had advanced weapons he wouldn't have bombed Israeli cities.
4/4 pic.twitter.com/ObMztsoEOb

— LTC (R) Peter Lerner (@LTCPeterLerner) June 2, 2021
That moment when Pro #Palestinian post a meme of a old man or woman holding a Key... well, as Jews our key goes back before the time romans called Judea Palestine. So please keep the Keys to the rented homes you like showing off. pic.twitter.com/RmY3BereSg

— Israel Kicks A** (@Israelkicksass) June 3, 2021
Free Press? PA Condemns AFP for Firing Antisemitic 'Journalist' Who Doubled As Fatah Politician
This week, the Palestinian Authority's (PA) Ministry of Information condemned the French press agency Agence France-Presse (AFP) for firing Nasser Abu Bakr, who for 20 years worked at AFP's West Bank office. Abu Bakr, who simultaneously operated as an activist for the PA's ruling Fatah party, reportedly lost his job over this conflict of interest.

According to reports in the local press, Palestinian officials warned the press agency that the dismissal of Abu Bakr constitutes a "violation of press freedom" and a breach of the "laws of the State of Palestine [sic]." The demarche came after the Palestinian Journalists Syndicate (PJS), a Fatah-controlled union headed by the same Nasser Abu Bakr, called upon the Palestinian administration to revoke AFP's press credentials. Fatah itself also chastised the organization.

The PA's invocation of press freedom rings hollow. On the 2020 World Press Freedom Index, the West Bank and Gaza rank 132 out of 180, just above countries like Venezuela and Russia. Human rights organizations have accused the Palestinian Authority of arresting reporters without charging them, censoring critical voices, and even torturing journalists.

Abu Bakr's Palestinian Journalists Syndicate has done little to put an end to this muzzling of media. On the contrary: When PA security forces in 2017 arrested and tortured journalist Sami Al-Sai – a member of the PJS – over Facebook posts, the organization refused to offer its assistance. Instead, the Abu Bakr focused on instituting a ban on any dealings with the "Zionist entity," warning that Palestinian reporters who defy the boycott would be "held accountable."

AFP 'Journalist' Ran for Fatah's Revolutionary Council
According to the Journalists Syndicate, Nasser Abu Bakr was subject to a "systematic harassment campaign during the past five years from the AFP management and its former and current senior staff" due to his "involvement in the issue of seeking to bring occupation leaders before international courts."

In reality, it was most likely his biased reporting, conflicts of interests, and antisemitic tendencies that led to AFP's decision to let Abu Bakr go.

In the aftermath of the 2014 Gaza War, the Palestinian Journalists Syndicate falsely claimed that Israeli forces killed 17 journalists. In reality, eight out of 17 were operatives from the Hamas and Palestinian Islamic Jihad terrorist organizations.
The UN Human Rights Council isn't human or right - opinion
The Orwellian twist in this story is quite remarkable: A combination of authoritarian states and deficient democracies have resolved to investigate the only parliamentary democracy in the Middle East, a country endowed with an independent judiciary and a free press. The wording of the resolution is so blatantly biased against Israel that one wonders why a special commission should be appointed when the culprit is already declared to be Israel. Even for the Human Rights Council such a biased resolution seems to be extraordinary.

The fact that it was put forward by Pakistan and the Palestinian Delegation to the United Nations only shows the intention behind it: not to investigate, but to castigate.

Israel's legendary foreign minister, the late Abba Eban, once said that if a resolution were presented by countries hostile to Israel before the UN stipulating that the Earth was flat, only a minority of countries would oppose it.

International Law is too important to be left in the hands of institutions that make a mockery out of it. If international law is to be taken seriously, it must be formulated, interpreted and implemented seriously.

The Human Rights Council is neither human nor right. It has made a travesty of international law. Rather than concentrate on human rights violators, it has decided to draw its obsessive attention to Israel. This time, it has surpassed itself. Enough is enough. The time has come for the Human Rights Council to cease to exist – for the benefit of human rights and international law.
NGO Monitor:
UNHRC Adopts HRW Attacks Against Israel
On May 27, 2021, the UN Human Rights Council (UNHRC) convened a special session on Israel to discuss "violations" allegedly committed by Israel since April 13, 2021. At the session, the Council adopted a resolution calling to establish an independent commission of inquiry to investigate alleged Israeli war crimes. The resolution also called for all States to impose an arms embargo on Israel and halt military assistance.

The language of the resolution is nearly identical to the recommendations from an April 2021 report published by Human Rights Watch titled "A Threshold Crossed: Israeli Authorities and the Crimes of Apartheid and Persecution." Notably, both the UN resolution and HRW called for the Commission of Inquiry to investigate "systematic discrimination and repression" as well as to "collect and preserve evidence" of alleged war crimes. Additionally, both the UN and HRW urged all States to refrain from transferring arms to Israel.
UNRWA Thanks Hamas Terror Chief for 'Ongoing Willingness to Cooperate'
Palestinian factions on Wednesday said that Matthias Schmale, director of operations for the United Nations Relief and Works Agency for Palestine Refugees (UNRWA) in the Gaza Strip, will not be allowed to return to the Hamas-ruled coastal enclave. His possibly fireable offense? Telling Israeli media that the IDF's military strikes on the Gaza Strip appeared to be carried out with "sophistication" and "precision."

Next, a meeting was held between UNRWA's Deputy Commissioner Lenny Steinseth and Yahya Al-Sinwar, leader of Hamas in the Gaza Strip. The terrorist group released the following statement of the discussion, during which UNRWA's ranking representative reportedly expressed solidarity with Hamas*:
For her part, UNRWA Deputy Commissioner-General Lenny Steinseth affirmed her understanding of the strong anger of all the Palestinian people recently, and affirmed her solidarity, and offered her condolences to all the Palestinian people on behalf of the Agency, for what they lost in this latest Israeli aggression, and that Schmale's statements to the Israeli station cannot be defended in any way.

She also thanked the head of the Hamas movement in the Gaza Strip, Yahya Al-Sinwar, for his positivity and desire to continue cooperation in facilitating the Agency's work in the Gaza Strip, especially in these difficult and complex circumstances."

This meeting raises serious questions about UNRWA's very legitimacy. But the agency is riddled by other problems as well: its textbooks inculcate children with hatred of Israel and Jews; it has been caught storing Hamas rockets and missiles in the basements of UN-run schools; there has been rampant corruption and abuse within the body, and much, much more.

For more reading on UNRWA's past collaborations with Hamas, a US-designated terrorist organization,
PMW:
Palestinian employers use tricks to pay only 1/2 - 1/3 of minimum wage, reveals trade union leader
An interview on Labor Day with the Secretary-General of the Palestinian General Federation of Trade Unions, Shaher Sa'ad, shed more light on the conditions in the PA labour market.

Announcing that a new minimum wage of 1,880 Israeli shekels/month ($578) had been agreed on in the PA, Sa'ad also revealed that although the PA set a minimum wage of 1,450 shekels ($446) in 2013, it has never really been implemented or enforced. In fact, he explained, some employers just don't pay the minimum wage, while others use tricks and have the employees pay part of the full salary back to the employer. Women are the most abused by Palestinian employers, sometimes receiving only 500 - 600 shekels a month - 1/3 of the minimum wage:
Secretary-General of the Palestinian General Federation of Trade Unions Shaher Sa'ad: "We have reached an agreement on a minimum wage of 1,880 [Israeli] shekels, and it will be implemented on Jan. 1, 2022… There has been a minimum wage since Jan. 1, 2013 that is 1,450 shekels, [but] the minimum wage has not been implemented. There are also female workers [earning only] 500 shekels a month and 600 shekels a month… There will be a list of sanctions and fines. Whoever does not implement the minimum wage needs to be punished according to the law… There are many tricks to bypass the minimum wage… [The workers] receive the 1,450 shekels with their right [hand] and give part of it [back] with their left [hand to their employer]. How? It could be that the worker will receive 1,450 shekels, take 800 shekels from it, and return the rest to the employer."

[Official PA TV, Palestine This Morning, May 1, 2021]

This phenomenon adds to the reasons why Palestinians prefer to work for Israeli employers. In 2016, Palestinian Media Watch reported that PA government statistics showed that Israeli employers pay Palestinian workers twice what they are paid by Palestinian employers. However, Palestinian laborers still suffer because Palestinian middle men steal half or even two thirds of the workers' salaries, especially of women's salaries:
Palestinian "Content Creator" Saleh Zighari: Facebook Is Besieging Palestine on Social Media, just like the Israeli Occupation Is Besieging It Physically on the Ground #Palestinians #Facebook @Facebook pic.twitter.com/ib1QErTZ01

— MEMRI (@MEMRIReports) June 3, 2021
MEMRI:
Iraqi Journalist: The Gazans Are Paying The Price Of A Losing Battle Waged By Hamas And Islamic Jihad Against Israel In Service Of Iran
Amid the latest round of fighting between Israel and Hamas and the other Palestinian factions in Gaza, Iraqi journalist Sami Al-Badri published an article harshly critical of Hamas. Writing in the Iraqi daily Al-Zaman, Al-Badri wrote that Hamas had taken upon itself to launch a hopeless battle against Israel without any justification or authority, whose only outcomes will be death and destruction in Gaza. He added that Hamas and the Palestinian Islamic Jihad were not serving the interests of the Palestinians but were primarily interested in gaining "political, financial, personal and partisan profits" and in furthering the aims of Iran. The latest round of fighting, he concluded, was thus a political war fought with Iranian weapons and with "Palestinian hands and blood " that "had nothing to do with the Palestinians' right to their land."

The following are translated excerpts from his article:[1]

The Results Of The War Will Be Nothing But Death And Destruction For The People Of Gaza
"There is no doubt that every Palestinian and Iraqi is entitled to protest against the occupation of his country, and nobody has the right to rebuke or condemn a Palestinian or Iraqi for acting to liberate his country from the barbarity and oppression of the occupier. At the same time, no man and no small group in either of these countries has the right to take an independent decision to launch a war whose consequences were not [carefully] considered and whose damages exceed its benefits tenfold, for the sake of hidden goals or objectives, at the expense of the general public in both these countries.

"Regardless of the competence of the official Palestinian National Authority [the PA] in Ramallah, the disagreements with it or the objections [voiced by] some elements against it – this authority is [still] the sole official representative of the Palestinian people, which is authorized to make decisions on its behalf and is officially recognized by the countries of the world and by the UN. So why does the Hamas organization – which is just a small faction – have the right to take a decision to go to war on behalf of an entire people, instead of the official government?

"No one disputes that the Palestinian people face injustice and oppression by the Israeli occupation forces and tyranny and daily violations by the Zionist settlers. But this does not grant the small Hamas faction the right to start a war with the occupation state in the name of the Palestinian people, in place of the official, legitimate authority, especially considering that the results of the war will be nothing but the death of Palestinians and the destruction of their cities, and more acts of oppression and abuse by the occupation forces.
Senior Hamas Official in the West Bank Sheikh Jamal Al-Tawil on Palestinian Authority TV: Palestine from the River to the Sea Is United Under the Banner of Resistance and Intifada #Hamas #Palestinian_Authority pic.twitter.com/M0sZAjVRJJ

— MEMRI (@MEMRIReports) June 3, 2021
UNRWA Gaza chief said the IDF did a great job avoiding civilian casualties. Which was true.

Hamas forced him to apologize, retract and now he's banned from Gaza.

And that's how Hamas controls information.#FreeGazaFromHamas pic.twitter.com/lEaOKewBhH

— The Mossad: The Social Media Account (@TheMossadIL) June 3, 2021
The irony of Hamas declaring UNRWA Gaza chief Mathias Schmale a persona non grata for supposedly siding with Israel is that Schmale has a long record of employing admirers of Hitler and other antisemites and Jihadi terrorism supporters as UNRWA teachers and principals.

Thread: https://t.co/wNh93NLSna

— Hillel Neuer (@HillelNeuer) June 2, 2021
Mother of an Al-Qassam Brigades Commander Mus'ab Hajjaj Killed in Latest Round of Fighting: May the Hands of the Jews Be Paralyzed, Their Hearts Ripped Out, Their Eyes Gouged #Hamas #Gaza #martyrdom_culture #Antisemitism pic.twitter.com/5RMMrb1LCh

— MEMRI (@MEMRIReports) June 3, 2021
Hamas pushing the number "1111" representing the amount of prisoners they want for the return of the bodies of IDF soldiers and two Israelis in their custody. #Gaza pic.twitter.com/Wcfg7s2MGB

— Joe Truzman (@Jtruzmah) June 3, 2021
Al-Qassam Brigades announced a short time ago that two of its militants were killed today attempting to dismantle IDF ordinance from the recent #Gaza conflict. pic.twitter.com/JeB7dkfVv1

— Joe Truzman (@Jtruzmah) June 2, 2021
#GazaHolidayChalet season has begun. This is Chalet 3 Kefak... at the sea entrance to A-Zawayda, central #Gaza Strip. #TheGazaYouDontSee https://t.co/ENJKDtF6Q8 pic.twitter.com/iZZZOQZbZz

— Imshin (@imshin) June 2, 2021
Lebanese Politician Camille Dory Chamoun: The Israeli 1982 Invasion Solved the Problem of Palestinian Terrorism for Us, Relieved Us from a 'Major Plague'; If You Want to Hold Israeli Collaborators to Account, You Have to Throw Half of Lebanon into Jail #Lebanon #Israel #SLA pic.twitter.com/5wyQ68btty

— MEMRI (@MEMRIReports) June 3, 2021
Despite U.S. Concessions, the IAEA Can Take Tehran to Task
Now, history is repeating itself as Biden administration negotiators return to the JCPOA without insisting that Iran come clean on weaponization. Under pressure from Tehran and the U.S. delegation in Vienna, the IAEA previously failed to submit reports outlining its findings about undisclosed nuclear materials. Now, we hear rumors from Vienna that the Iranians have demanded that the IAEA close all current investigations, recant its previous findings and dismiss all evidence from the Iran nuclear archive. This would mean the continued closure of the investigation into the clerical regime's military nuclear activities and the termination of all open IAEA investigations. Capitulation to these demands would demonstrate, yet again, that one of the Obama administration's biggest selling points for the 2015 agreement—"unprecedented monitoring and verification" of Iran's nuclear program—has no meaning.

Grossi said that his "responsibility is the credibility and integrity of the non-proliferation regime." To remain silent on Iran's noncompliance, he said, would be "a dereliction of duty on our part." He added, "We found traces of uranium that has been subject to industrial processing in different places, which had not been declared by Iran. That is a big problem."

Grossi's warnings came after his deputy returned from the Islamic Republic without any answers to the agency's questions. Iranian obstinance, however, is not surprising. After all, why would the clerical regime cooperate if it expects to receive U.S. concessions without any reciprocal demands? While lead U.S. negotiator and Iran envoy Robert Malley seems prepared to surrender to Iranian demands, the IAEA needs to act on the nuclear archive's detailed evidence and press its open investigations. The next IAEA board of governors meeting will be important. All member states should demand that IAEA investigations follow their own course, regardless of the Vienna discussions. Grossi and his organization should stand firm on their demands; the credibility and effectiveness of his agency—and the survival of the global nonproliferation regime—are on the line.

The IAEA has an opportunity to insist on full Iranian transparency, but risks being undermined by an American rush back to a fatally flawed JCPOA. With American negotiators throwing concession after concession at Tehran, Grossi is the right person to insist on the intrusive monitoring and verification needed to prevent the clerical regime from developing atomic weapons.
New poll: Voters oppose Biden's Iran strategy
As the Biden administration seeks to re-enter the failed 2015 Iran nuclear deal, a new survey from the nation's largest pro-Israel group gives cause for pause.

In a survey of 800 people conducted between April 26 and April 29 by GS Strategy Group, 40% of respondents self-identified as Democrats, 34% as Republicans, and 20% as independents. Out of that dataset, 65% of respondents said that the Trump administration's "maximum pressure" campaign, which has deprived Iran of funding to support terrorism and other malign activities, should remain in place. Democrats support that stance by a 31-point margin, while Republicans do so by 66 points and independents by 43 points.

In the survey, commissioned by Christians United for Israel and shared exclusively with the Washington Examiner, when asked to choose between the United States renewing the 2015 nuclear accord or maintaining sanctions against Iran, 56% favor keeping the sanctions.

One of the criticisms behind the nuclear agreement was that it was not submitted to the Senate as a treaty. Obviously, former President Barack Obama did not do so since he knew he would not have the required two-thirds majority to approve it. That bears note here because according to the poll, 69% of Democrats favor sending any restored deal to the Senate for ratification. 61% of both Republicans and independents share that sentiment.

Isn't it interesting that more Democrats than Republicans appear to favor sending any deal to the Senate? After all, virtually all congressional Republicans insisted on this in 2015, while most congressional Democrats were the opposite camp.

Finally, the poll suggests that by a margin of nearly 3 to 1, the public opposes the Biden administration's April announcement that it would restore hundreds of millions of U.S. taxpayer dollars to the Palestinians. Although the funds will not go to the Palestinian Authority, the Palestinians have repeatedly demonstrated that they are not interested in peace with Israel. The poll demonstrates that most voters comprehend this rejection.
Iranian TV Airs Video Recreating Soleimani Killing, Attack on Ayn Al Asad Air Base, Simulates Iranian-Backed Militias Attacking IDF Forces, Liberating Al-Aqsa Mosque with the Help of Angels #Iran pic.twitter.com/t3jPQrH4MC

— MEMRI (@MEMRIReports) June 3, 2021
Don't miss ??@brhodes? on ?@rich_goldberg? & ?@jarrodbernstein?'s podcast. I highly doubt Rhodes is serious when he says the IAEA can truly pursue Iran's nonpro violations. JCPOA effectively blocks IAEA Board recourse at the UNSC. https://t.co/F9Om6WRk20

— Andrea Stricker (@StrickerNonpro) June 2, 2021