From Ian:
Truth can conquer ignorance about Zionism, antisemitism
Young adults fresh out of school understand the anxiety associated with taking a test. The amount of preparation can be daunting. But when it comes to taking a test about antisemitism, Judaism or Israel, how much do young adults really know these days? I framed this question at the first B'nai B'rith Portugal European Young Leaders Program on June 21 at the new Oporto Holocaust Museum, the first such institution in the country.

The adults in the audience, young and older, certainly could relate to the universal pressures of taking an important test, whether their subjects were marketing, management or dentistry. But in a time when young adults generally are far less knowledgeable or savvy about such matters as Judaism and the Jewish state, one wonders more broadly how prepared the next generation is to handle the challenges facing them on college campuses or in the workplace, where Jews have felt pressures heaped on them recently by antagonizing and attacking anti-Israel/antisemitic forces.

Sadly, most students are woefully ill-prepared or ill-informed about such matters, leaving them vulnerable to believing whatever they are told by peers, and fearful as to what attacker may lurk around the corner. Perhaps students, armed with the truth, would be able to defend themselves.

Clearly, the Jewish people have been tested through time. They have survived adversity through great civilizations, tyrants, impossible circumstances, expulsions, pogroms and gas chambers. Amid all of their wondrous achievements and successes, they have faced inexorable pain. Portugal witnessed 20 percent of its population evaporate in 1497 from the Inquisition and expulsion of Jews, and Europe lost at least 33 percent of its Jews from 1933 to 1945.

For thousands of years, Jews have absorbed being demonized, persecuted and subjected to blood libels that stripped them of their humanity. The defense in common libel matters of American jurisprudence is the truth.

So, the young adults in Porto's Holocaust museum this day were advised that the truth is readily available, and that they must pursue it to counter – and hopefully reduce – damaging falsehoods. The test for which they must prepare will require time and commitment for study. They must have the mentorship and guidance of an older generation, thus making this process something that is delivered from generation to generation.

The Porto conference taught them about the International Holocaust Remembrance Alliance (IHRA) definition of antisemitism from Ambassador Luis Barreiros, Portugal's delegation head to the IHRA committee. The definition has been adopted by more than 30 countries, universities, organizations, large businesses, even premier sports leagues.
American Scholars Feature Prominently in Palestinian Terrorist's Conference
An recent online conference in Turkey featured anti-Israel scholars from prominent American universities. The fact that the conference was hosted by an organization led by a convicted leader of Palestinian Islamic Jihad (PIJ) did not deter these American scholars from participating.

The week-long conference, "Challenging Apartheid in Palestine: Reclaiming the Narrative, Formulating a Vision," was organized by Sami Al-Arian's Center for Islam and Global Affairs (CIGA). Al-Arian pleaded guilty in 2006 to conspiring to make or receive contributions of funds, goods, or services to or for the benefit of PIJ. Records show Al-Arian was a longtime member of the PIJ Shura, or governing council. He was deported to Turkey in 2015 as part of his plea agreement, and he now heads CIGA at Istanbul Sabahattin Zaim University.

Al-Arian invoked a series of false claims and buzzwords in his opening remarks last Friday, claiming "the Zionist movement has been successful in establishing a settler-colonial state in the historical land of Palestine by implementing several strategies and employing varying tactics to ethnically cleanse the Palestinians."

The man who shouted "death to Israel" during a pro-PIJ rally in the 1990s and solicited donations in the wake of a double suicide bombing "so that operations such as these can continue," excoriated Israel's "use of assassination as a tool to eliminate thousands of Palestinians and other supporters around the world for resisting the brutal occupation."

At CIGA's December conference on the Muslim Ummah (global Muslim community), Al-Arian reiterated his call for Israel's destruction.

That kind of rhetoric from the conference organizer, calling for a country's elimination, did not dissuade UCLA's Loubna Qutami from participating in the meeting. Qutami applauded Palestinian youth who "have amplified global Boycott Divestment and Sanctions [BDS] campaigns, and are working to end normalization agreements between their host states and Zionists and the Zionist settler-colonial regime."
Oh no, an Article on Israeli 'apartheid' - opinion
Now how about Israel itself, where it's common knowledge that Arab citizens suffer under the yoke of the oppressive Jewish regime? Not.

For the first time, there's an Arab party in the coalition government. There have been Arab ministers in the government before as members of predominantly Jewish parties, but this is a big deal: the representatives of an entirely Arab, Islamic party have a direct say in policy – and more importantly, are taking responsibility for it.

Meanwhile the society has moved far past the government when it comes to opportunities for Arab Israelis.

I recently had the chance to spend quite of bit of time at Sheba Medical Center near Tel Aviv. It prides itself on being named among the top 10 on Newsweek's "World's Best Hospitals 2021" list.

At some point, I wondered if anybody there spoke Hebrew. Many of the nurses and orderlies were from the Arab Israeli community or were immigrants from Russia or Ethiopia. Also among the Arab Israelis on staff: many doctors, including one of the three surgeons I dealt with. Yes, folks, there are Arab doctors in Israeli hospitals. And at my local pharmacy, almost all the pharmacists are Arabs. Overall, about 17% of Israel's doctors are Arabs, as are 25% of the nurses and about 40% of the pharmacists.

That's not to say there are no problems. The Arab community suffers from income and education gaps, inadequate infrastructure and housing issues.

But one thing there isn't: apartheid. Just as no one notices who's Arab and who's Jewish at my favorite open-air market, no one pays much attention to ethnicity at the hospital, either. We're so far past that. So I went and wrote about Israel and apartheid. I just couldn't help it.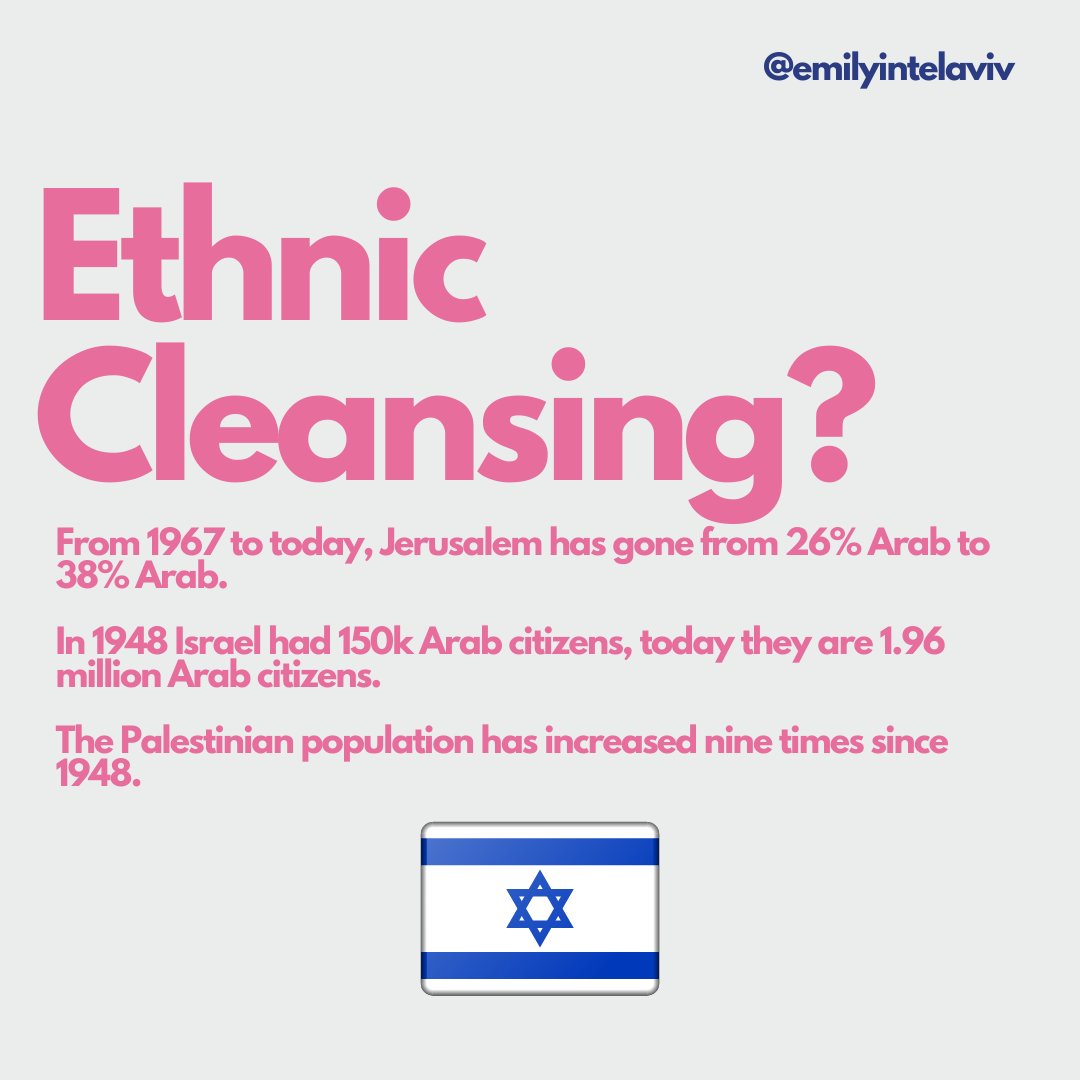 A Legion of Their Own
On the third floor of a nondescript building, above a salon specializing in eyelash extensions, four men and three women are deep into practicing roundhouse groin kicks when I shuffle into the room a few minutes late. I take my spot near the door at the very front of the class—the Manhattan-wide punishment for lateness to a group workout. But this particular class doesn't promise a bikini body, or ab-shredding, or a mind-body-soul connection for 40 bucks plus shoe rental.

The group is Legion, a self-defense training network that partners with gyms and martial arts schools in the greater New York area. Their mission is to untremble Jews' knees by teaching us how to fight back against the antisemites that seek to do us harm—by throwing fireworks at us, pelting our children with eggs, punching us in the face—or worse.

Everyone in the class wears the same black-and-white T-shirt that reads: "From Strength Comes Freedom." The phrase was coined by Jon Loew, who co-founded Legion with Meredith Weiss (no relation). "Jews will only be free when we can rely on our own strength and need not rely on others," he says of the tagline.

If you are going to take this class, a bit of advice: Lay off the porterhouse at Peter Luger the night before. Just say no to the second round of Negronis, and if you can avoid it, schedule the class a few more days past a high-decibel, tequila-soaked bachelorette trip to Miami. And definitely don't spend the afternoon leading up to the class gnawing on the leftover T-bone of said porterhouse on your couch, staring off into the middle distance like some sort of weary animal.

Otherwise, you will be like me, doubled over on a mat cowering below Rhon Mizrachi, a strong Israeli man with tribal tattoos, who, with mercy in his blue eyes, says, "If you really can't do the pushup you can just hold the position."

For an hour, we did warmups, then drills to nail down our form for moves like knee strikes and counterpunches, incorporating variations in the event of attacks from behind, from the side, and from straight on. There were high knees, there were more pushups, and there was partnered practice. Then, sparring. Then, the next day, I couldn't walk.
Report: British Home Secretary Believes London Police Should Have Done More to Stop Antisemitic Car Convoys
Britain's Home Secretary Priti Patel reportedly feels that the London Metropolitan Police Commissioner, Cressida Dick, should have done more to stop convoys of cars that have recently driven through Jewish neighborhoods, with passengers shouting antisemitic abuse and violent threats.

The convoys featured antisemites shrieking abuse from loudspeakers and threatening to rape Jewish women, amid an eruption of antisemitic violence worldwide accompanying Israel's 11-day conflict with Hamas in May.

The Daily Mail reported that a source close to Home Secretary Priti Patel claimed she "is not happy with the Commissioner on this issue and has repeatedly made her view clear that more should have been done to stop the convoys."

Another source said, "These antisemitic incidents were designed to intimidate Jewish people. Clearly Priti was concerned about the impact."

A source within Scotland Yard disagreed, saying the police's response to the convoys was "robust."

The British police have the authority to prevent or contain protests if there is a serious threat of violence or intimidation of others.
Documenting Years of Antisemitism at Fairfax, Virginia Public Schools
Parents report that FCPS's silence and inaction are part of a pattern of failing to address years of antisemitism in the school district and insensitivity to Jewish concerns.

School officials tolerated such problems as the following:
Jewish students being given the "Heil Hitler" salute in school hallways and in class;
Jewish students being subjected to "jokes" about money and the Holocaust;
Swastikas defacing bathrooms and desks, which school officials sometimes failed to remove and did not publicly condemn;
A Jewish student being referred to by other students as "Jew-boy" and other antisemitic slurs;
Jewish students not being accommodated for their religious observance of the Jewish High Holy Days of Rosh Hashanah and Yom Kippur, and penalized for observing them;
Teachers and students paying only lip service to Holocaust education, and teachers ignorantly and insensitively implementing Holocaust education projects that were offensive and trivialized the worst genocide in human history.

In its letter to district officials, the ZOA recommended several remedial steps and asked for a response from district officials.

Urging FCPS to take the necessary corrective measures, we stated, "We were horrified to learn about what Jewish students have been enduring for years in one of the largest school districts in the US, which ironically prides itself on its diversity and inclusiveness. Thank you to Jewish parents in the district who came forward to report longstanding official indifference to antisemitism in the schools and a callousness to Jewish concerns."

As we wrote, "These parents deserve schools that show, by words and action, that they have zero tolerance for all forms of antisemitism, including when it relates to Israel, and that they respect Jewish students' religious observance. It's time for district officials to live up to their moral and legal obligation to ensure that their schools are truly welcoming, respectful and safe for Jewish students."
"Block the Boat" Would Hurt Seattle, Not Israel
Over six days this month, activists with the "Block the Boat" campaign, part of the Palestinian-led Boycott, Divestment and Sanctions campaign against Israel, targeted the ZIM San Diego, owned by an Israeli-based shipping company. Thanks to outstanding Seattle leadership, however, Port of Seattle officials were able to accommodate protesters while allowing the ship to unload its cargo on Friday without incident.

Clearly, protesters have a First Amendment right to make their voices heard. But our region's maritime economy, the jobs it sustains, and the complex web of domestic and international customers should not be a casualty of politics a world away. Surrendering to protesters would have caused irreparable damage in a highly competitive environment, said Port of Seattle Commissioner Stephanie Bowman. "Looking as though we're turning cargo away, that we're inefficient, that we're not welcoming, is not the message we want to be sending."

Three Seattle City Council members signed on to a statement calling for the ZIM San Diego to leave the port, ignoring that workers and Seattleites who benefit from the port are also members of the community, just as much as those who protest.
My friend @dextervanzile was mobbed in #Boston by a pro #Palestinian mob.

Question: What is the weirdest thing in this video? @Jeff_Jacoby @elderofziyon pic.twitter.com/HsxvOfYAns

— Rabbi E. Poupko- UNITED AGAINST ANTISEMITISM (@RabbiPoupko) June 28, 2021
The way that this report describes CST's view regarding antisemitism in schools during the recent conflict is misleading and minimises the problem. We were not asked for a quote and did not have any input into the report. We will be making a complaint. https://t.co/nfCXfY9AkK

— CST (@CST_UK) June 28, 2021
Google antisemitism must be a wake up call for Jewish people - opinion
In recent weeks there have been a number of deeply troubling moves by the tech behemoth that have an impact on Jews.

*Google refused to fire its chief of diversity, Kamau Bobb, after his antisemitic blog post surfaced wherein he wrote that Jews "have an insatiable appetite for war." Instead of being fired immediately, he was moved to another post in Google, his antisemitic views to be hidden from the public. Had the target of his loathing had been LGBTQ, Latinos, Blacks or Asians, he would have been shown the door immediately. A dangerous double standard, with no real price to pay for antisemitism.

*In wake of the recent Hamas war, wherein the terrorist organization with support from Iran hurled 4,300+ rockets into Israel proper (not so-called West Bank 'settlements') generating a powerful Israeli response, anti-Israel activists exported Hamas' hate, violence and talking points to the rest of the world. This led to violent assaults and threats against Jews in Germany, France, and the UK, and in major cities in Canada and the US. Not to be outdone by the pro-Hamas thugs, high-profile pro-Palestinian academics, social media influencers, politicians and entertainers weighed in to defend Hamas and denounce Israel for killing Palestinians. A number of self-declared anti-Zionist Jews demanded that Google do the same.

*Google defended the right of an employee who touted the terrorist rallying cry, "From the river to the sea, Palestine will be free," despite the objection of a Jewish co-worker. That slogan promotes the elimination of the democratic state of Israel. No word on what would happen to the 9.5 million citizens of the Jewish state.

Anti-Israel activists know that other major companies are watching how Google manages this crisis. They are hoping it will do for Hamas what it did for Black Lives Matter a year ago.

Following the lead of tech giants weighing in on political and social issues, many companies have made pronouncements and support for "equity" and "social justice." This was followed by statements of solidarity for the unfair targeting of Asian Americans with hate and violence linked to COVID-19. But when American Jews suffer anti-Semitic hate crimes from coast-to-coast, it's been mostly crickets from corporate America. So much for a level playing field.

Jews of all political and religious affiliations are awakening to an unprecedented situation. In 2021, Jews in America – whatever their feelings about Israel – don't fit neatly into the narratives contrived by intersectionality and cancel culture, and hammered home by academia and the media.

The Google situation must serve as a wake-up call for American Jews to engage and push back on all fronts – in Washington, on the streets of our cities, and in the board rooms of powerful companies – to demand our rights as Americans and as Jews. If we fail to act, we will find ourselves and our children marginalized and isolated.
Captions worth a thousand words
If a picture is worth a thousand words, what are the words under the picture worth?

Plenty—to those who want to turn international public opinion against Israel.

The Reuters news agency recently distributed a dramatic photo of—according to its caption—"a Palestinian jumping next to a barricade with tires during an anti-Israel protest over cross-border violence between Palestinian militants in Gaza and the Israeli military."

Wow. How many facts can you distort in a single caption?

Let's start with the phrase "a Palestinian." The young man in the photo is not just "a Palestinian." For starters, he's wearing the kind of headdress favored by Palestinian teenagers who are hoping the Israeli police won't be able to identify and arrest them. That's not a Covid mask. Law-abiding citizens don't wrap their entire faces in cloth. Of course, the fact that he's leaping through the air should make it obvious that he was not just an innocent civilian out for a stroll.

And how about all the black smoke billowing behind him? It's obviously the scene of a riot. The caption calls it a "barricade of tires." They're not just a "barricade." They're on fire—which is why there's so much smoke. Palestinian Arab mobs roll flaming tires at passing Israeli automobiles. They burn piles of tires in the middle of roads in order to force Israeli motorists to slow down, so they can ambush them with rocks and firebombs.

They should be called "Palestinian terrorists." Or at least "Palestinian rioters." But certainly not just "Palestinians."

Why were they rioting that day? According to the caption-writer at Reuters, it was a "protest over cross-border violence" in Gaza. In other words, the rioters with the flaming tires were actually peace activists. They were violently protesting against violence!

The Reuters editors evidently don't consider Hamas or Islamic Jihad to be terrorists, even though they are on the official list of terrorist groups maintained by the United States and other governments around the world. And even though they fire rockets into kindergartens and blow up buses—including the one on which my daughter Alisa HY"D was riding in 1995. No, they're just "militants." Never "terrorists."
Calling an Ethiopian-Israeli who eloquently expresses her views a "token" is disgraceful anti-Black racism.

And suggesting she's being "used" because her words are shared by others is laughable.

They're shared because they RESONATE.@MaliaBouattia @AJEnglish @AlJazeera @AJENews pic.twitter.com/l7rx00j8QN

— HonestReporting (@HonestReporting) June 28, 2021
Extreme bias in this @WashingtonPost "analysis," focusing on Jews attacking Arabs last month (so why the present tense in the headline?), ignoring the fact that the overwhelming majority of attacks were Arabs attacking Jews. pic.twitter.com/hOxPf1R2Mi

— HonestReporting (@HonestReporting) June 28, 2021
Daily Beast Errs on Hamas Tunnels, Gaza Unemployment
This facile mischaracterization fails to take into account that Israel does not restrict medical supplies, aside from very few "dual use" items like x-ray machines, which are restricted (but not prohibited), as Associated Press and New York Times corrections were compelled to acknowledge. The Daily Beast passage fails to acknowledge that the Fatah-Hamas rivalry is the cause of constant medical supply shortages in the Gaza Strip. Nor does the author note that the air strikes against multiple high-rise buildings targeted Hamas command centers embedded within the residential towers.

Downplaying the threat of Hamas' rockets, Roblin writes:
Improvements to the barrier have caused Hamas to redirect efforts towards cultivating an arsenal of inaccurate long-range rockets it can launch towards Israeli cities from within Gaza, though the crude nature of the weapons mean a substantial fraction fall within Gaza, sometimes causing casualties.

Not only "can" Hamas launch these rockets towards Israeli cities; it also does — a salient point which Roblin overlooks. And, while 680 out of the more than 4,360 rockets that Gaza terror groups launched last month reportedly did fall short and land in the Gaza Strip, killing and maiming Palestinians there, the weapons, developed with Iranian financial aid and expertise, are hardly "crude." Were it not for the tremendous success of Israel's Defensive Iron Dome, which shot down over 90 percent of the rockets that were headed to populated areas, estimates are that close to 100 people on the Israeli side would have been killed from Hamas' "crude" rocket fire.

The journalist projects, himself ignoring the underlying political issues, while accusing Israel of failing to do so. He faults Israel for, as he puts it, not "attempting to address the material and political conditions feeding a seemingly interminable conflict." Indeed, the material hardships in the Gaza Strip would be vastly mitigated were Hamas to invest in its civilian population instead of spending, for instance, $1.25 billion on so-called "smuggling" tunnels and millions more on 14,000 supposedly "crude" rockets." Perhaps that's a topic for the international affairs and security journalist to explore.
Who is BBC World Service radio's 'human rights activist'?
Any member of a BBC production team researching UAWC before soliciting a contribution from Aboudi would quickly have discovered that it has ties to the PFLP, which is listed as a terrorist organisation by Israel, the EU and the US.

In December 2019 the Israel Security Agency announced that it had arrested fifty members of the PFLP in the wake of the August 2019 terror attack near Dolev in which 17-year-old Rina Shnerb was murdered and her brother and father seriously wounded.

The leader of the cell that carried out that attack – Samer Arbid – worked for UAWC, as did Abdul Razeq Farraj who was also involved in the attack. NGO Monitor reported at the time that:

"The identities of the majority of the 50-person terror network have not been made public. On November 13, 2019, Israeli authorities arrested another NGO official, Ubai Aboudi, Executive Director of Bisan Center for Research & Development. According to Arab media, on November 18, Aboudi was sentenced to four months of administrative detention. Furthermore, in Abdul Razeq Farraj's indictment, Aboudi is referred to a PFLP member who met with Farraj in September 2019 where Farraj told Aboudi to recruit more members to the cell."

And yet, the best description that the 'Newshour' team could come up with for an interviewee arrested three times because of membership and activity in a terrorist organisation was "human rights activist".
London exhibition focuses on 'overlooked and understudied' Nazi death marches
It has been described as the "last murderous eruption" of the Third Reich. In the closing months and weeks of World War II, the SS evacuated its vast network of concentration camps, forcing hundreds of thousands of prisoners onto death marches.

The exact number of those who perished is impossible to quantify. Many died by the sides of roads from exhaustion on routes which sometimes snaked for hundreds of miles across the ever-shrinking territory of Hitler's Germany. Others were picked off and shot by guards as they fell behind or were murdered in apparently random acts of killing.

But, as a new exhibition at London's Wiener Holocaust Library details, this final act of Nazi savagery has often been an "overlooked and understudied" aspect of the Holocaust.

The exhibition, which runs until August 27, contains survivor testimonies which have been translated into English for the first time. It outlines early postwar efforts to investigate the death marches and the identity of their victims.

It also graphically challenges the notion that the Nazis kept German civilians entirely insulated from their darkest crimes.

"As the marches crossed through communities throughout Germany, these 'mobile concentration camps' entered into their lives," write Prof. Dan Stone and Dr. Christine Schmidt, the exhibition curators, in an accompanying guide. "No one could fail to observe the emaciated, weakened inmates, the dead bodies that littered the road, and the brutality of the guards."
Cynthia McKinney served 12 years in the House as a Democrat from Georgia. https://t.co/nXT7aln5CA

— Jake Sherman (@JakeSherman) June 28, 2021
The Light in the Darkness teaser trailer.

The first video game about the Holocaust, written by a survivor.

As a platform, a video game is the perfect medium to capture the undivided attention and immerse people into a story that helps them learn without them feeling taught. pic.twitter.com/6lsqx8Uoua

— Luc Bernard (@LucBernard) June 27, 2021
Led by High-Tech, Israeli Exports Expected to Have Record Year in 2021
Israeli exports are expected to reach a record of at least $120 billion in 2021 after $114 billion in 2020, boosted by continued strength in high-tech exports, the Economy Ministry estimated on Monday.

The ministry said that after a 1.5% decline last year due to the coronavirus pandemic, a fall that was modest compared to most other developed countries, exports have done well so far this year, with goods exports up 2% and services exports up 15%.

Software and computers services, which make up most of high-tech exports, are up more than 20% so far in 2021, the ministry said.

Service exports rose 11.6% in 2020 to $43.4 billion and have risen an average of 13% a year since 2016.

"The high-tech sector is the most significant source of export growth for Israeli exports in recent years and especially in the year of the coronavirus crisis. This trend is expected to continue and even strengthen in the coming year," the ministry said.

High tech is a key economic growth driver for Israel, accounting for some 12% of economic output and 10% of the country's labour force. Prime Minister Naftali Bennett, a former tech executive, has set a target of raising the tech workforce to 15% by 2026.

"We will bring as many people as possible into the high-tech industry, where there are higher salaries," he said earlier this month.
Israeli life sciences firms raised record $2.5 billion in 2020 – report
2020 was a record fundraising year for the Israeli life sciences industry, with health tech firms raising a record $2.5 billion, up 55% from the previous year, according to a report by the Israel Advanced Technology Industries (IATI), an umbrella organization of high-tech firms operating in Israel.

In the first quarter of 2021, Israeli life sciences companies raised $900 million, the best first quarter in a decade and second only to the fourth quarter of 2020, the data showed.

The life sciences industry is generally divided into four major subsectors – digital health, medical devices, biotechnology and pharmaceutical therapeutics.

There were 211 life sciences companies involved in investment deals in 2020, and 42 in the first quarter of 2021. The average funding per deal in 2020 was $11 million, a record high for the past 10 years. That average soared to more than $21 million in the first quarter of the year, similar to the average amounts raised in the fourth quarter of 2020, the report said.

"The Life Sciences and Health Technologies (health tech) market is considered one of the largest in the world and Israel has unique assets that constitute potential for global leadership," said IATI's CEO Karin Mayer Rubinstein in a statement.
Israeli COVID-19 Drug That Targets Fatal 'Cytokine Storms' Approaches Pivotal Late-Stage Trial
Five doses from a small bottle given to patients with moderate to severe COVID-19 before they need ventilation could revolutionize their chances of recovering from the life-threatening disease, according to results in May from a set of Phase 1 trials in Israel.

The experimental treatment — dubbed EXO-CD24 and developed by Tel Aviv's Ichilov Medical Center — is given once a day by inhalation for only a few minutes, over the course of five days, and has successfully prevented clinical deterioration of 30 moderate to severe COVID-19 patients in the trial.

The inhaler drug is currently being tested in a second round of clinical tests in Greece, where up to 90 COVID-19 patients are expected to be enrolled, according to Professor Nadir Arber, who leads the drug's development Ichilov. On the assumption that upcoming clinical trials will demonstrate that the experimental drug is safe and effective, Arber told The Algemeiner he expects to file applications for emergency use authorization of EXO-CD24 with the US Food and Drug Administration (FDA) and other regulatory bodies by the end of this year or the beginning of 2022.

"We can definitely declare that the drug is safe and has no side effects," Arber said. "We are very optimistic about the recovery of the patients in Greece where we are testing different doses of the drug. We expect the trial to be completed by the end of July."

The trial is conducted at a leading hospital in Greece followed discussions in February between former Prime Minister Benjamin Netanyahu and his Greek counterpart Kyriakos Mitsotakis, who expressed great interest in bilateral cooperation in the clinical trials.

"If this succeeds, it will be huge, simply huge. This is of global significance. This is amazing. This little thing could change the fate of humanity. Good luck," Netanyahu told Arber in a February meeting.
JPost Editorial:
The importance of standing with Surfside - editorial
The PCRU mission will be led by Vice President of Operations for United Hatzalah Dov Maisal, who has led disaster response missions to Nepal, Haiti and Japan, a reminder that Israelis have helped out in many disasters around the globe.

Shai's predecessor as Diaspora Affairs minister, Omer Yankelevitch, also stressed when she was in the position, that "world Jewish solidarity isn't a meaningless slogan – we truly care."

As Yankelevitch noted in an oped in The Post last year, our support for our Jewish brethren must be unconditional – it is beyond politics, affiliation with religious streams, or the idea of encouraging aliyah, emigration to Israel.

Israel can be proud of its response. It is a sign of the strength of the relationship between Israel and the Diaspora as well as Israel and the US, despite all the challenges. This solidarity is important not only in sudden emergencies but also in combating the ongoing coronavirus pandemic and the recent sharp rise in antisemitism.

Kol Yisrael arevim zeh bazeh – "All of Israel are responsible for one another" – is a basic Jewish tenet. The importance of the principle of Jewish solidarity around the world should not be underestimated.

In the wake of the Surfside disaster, this message of solidarity, of course, is not just to the Jewish community but to the US as a whole. Israel and the US are more than allies. They are friends.

From Jerusalem, we send our prayers and support and pray that the warm feelings of solidarity between our countries be expressed not only in emergency situations and disasters, but at all times.
IDF delegation begins work at Florida disaster site as death toll rises to 9
A team of Israeli search-and-rescue specialists joined American workers on Sunday at the site of a Florida apartment building that partially collapsed on Thursday, killing at least nine people, with 156 still missing.

Diaspora Affairs Minister Nachman Shai also arrived at the site on Sunday to provide support to the ongoing rescue efforts.

"This is one of the best, if not the best and most experienced… Israeli rescue team," Shai said Sunday. "They have been all over the world in many similar situations."

According to the IDF, the delegation is headed by Col. (res.) Golan Vach, and consists of 10 reserve officers from the Home Front Command, all top experts in engineering.

Delegation official Elad Edri said the team is hopeful they can still rescue people alive.

"We are here to bring hope," said Edri, according to the Diaspora Ministry. "After the earthquake in Haiti, we rescued someone after 108 hours. So there is still a chance."

But Shai was less optimistic, telling Channel 13 news that "the chance [of finding anyone alive] is small." He said rescue teams at the site were "searching with mechanical devices, and even with their hands." And while "there isn't much optimism… [responders] will keep searching for as long as they can."
The first baby delivered in an Israeli field hospital after the #Earthquake in #Haiti is named #Israel. He is now 11 years old.https://t.co/f3B5vyrtHc https://t.co/6RyGDclb7S

— Scott The Bot (@for_americans) June 27, 2021
I love this quote by #MenachemBegin (z'l), outside @BeginCenter:

"We have returned to the land of our forefathers, not by the right of might, but by the might of right … its inhabitants, the citizens as well as resident, shall live in freedom, justice, fraternity and peace." pic.twitter.com/YWhjBqmiAs

— Arsen Ostrovsky (@Ostrov_A) June 28, 2021