From Ian:
Emily Schrader:
It's time for the UN to battle Holocaust denial - opinion
That's where this resolution steps in. Ambassador Erdan's resolution, supported by Israel and Germany, focuses on establishing an international consensus of Holocaust denial antisemitism based on the IHRA definition and calls on UNGA member states to take action against online Holocaust denial in their countries.

The IHRA definition is critical to Holocaust denial because it addresses the classical forms of antisemitism as they relate to the Holocaust, it acknowledges modern antisemitism, and how Holocaust distortion and denial has morphed into a new form of malicious hate under the guise of anti-Israel and anti-Zionist activities.

If you don't see the connection, look at recent events. The Jewish community around the world is sounding the alarm, but the public isn't learning the lessons of the past. In the aftermath of the Gaza war in May 2021, Jews in the diaspora were harassed, beaten in the streets, cursed at, spat on and threatened – with 60% of American Jews reporting they experienced some form of antisemitism during the operations in Israel.

Where does such vitriolic hatred against Jews come from? In part, the hatred comes from ignorance. In the United States, 63% of millennials and Gen Z don't know that six million Jews were murdered in the Holocaust, one in ten have never heard of it and 3% deny it occurred altogether. Sadly, it's not just the US. One in twenty Europeans have never heard of the Holocaust, a third of them believe Jews use the Holocaust to advance their own goals and many believe that commemorating the Holocaust distracts from other atrocities today. In the Arab world, Holocaust denial and distortion is the norm, though trends are changing with the Abraham Accords.

While it's true that Holocaust denial is already illegal in some countries, it's time for an international consensus and a cohesive, multi-layered approach to dealing with one of the biggest challenges in Holocaust education today: Online antisemitism.

The UN must take a stand on this issue for the sake of the six million Jews who were murdered by the Nazis and for the sake of humanity. Only by remembering the past can we ensure history doesn't repeat itself, for anyone.
Palestine Deep Dive exemplifies the fantasy world of many on the left
Investigating the online media platform Palestine Deep Dive, of which Labour MP Grahame Morris is a director, I was confronted with a fantasy world. A world where the Jewish state was responsible for another Holocaust, for spreading coronavirus and even for "weaponising time". A world where accusations of antisemitism could be a "smear campaign", or originate from the Israeli government.

To reduce Palestinian issues to the imagined crimes of Israel alone nullifies their relationship with the real world. A recent study showed that the vast majority of Palestinians in both the West Bank and Gaza hold their own leaders responsible for their situation. But despite having so many "voices" and so much content, this "deep dive" of Palestinian issues shows interest in little other than Israel's perceived role.

How could this self-styled "bold new platform" be so out of touch?

Perceiving the world around you through a singular, warped lens is an ideology and this particular one is called "antizionism". Just as myths demonising Jews are not rooted in reality, antizionism fights against a mythical, distorted version of the Jewish state.

Since the Holocaust and founding of Israel, the Jewish Question - what to do about the status of Jews - is being reintroduced as the more socially acceptable package of antizionism, by denying the links to its ideological predecessor.

The rolling back of Jewish liberation is not up for discussion at individual or state level, and it shames the left that some are framing this as legitimate debate.
In 1975, Aleksandr Solzhenitsyn told this story about Angela Davis, who, during a tour of the Soviet Union, said that Soviet dissidents "deserve what they get" and should "remain in prison." Solzhenitsyn called this cold-blooded cruelty "the heart of communism." pic.twitter.com/u1tSXUjPzi

— Christopher F. Rufo ?? (@realchrisrufo) January 10, 2022
New arts minister says Sydney Festival boycott is 'censorship'
The state's (New South Wales) new arts minister Ben Franklin has criticised the Sydney Festival boycott now affecting dozens of events, saying it risks silencing diverse voices and important perspectives at "great detriment" to society and artists struggling through the pandemic.

After joining the standing ovation for Decadance, the work controversially sponsored by the Israeli embassy, the minister posted on social media that he had significant concerns "about trying to shut down specific creative voices simply on account of their nationality".

"Imposing censorship of this kind risks silencing important messages from a broad range of perspectives."

A total of 27 events have now been withdrawn from the festival since the boycott was announced in November, according to boycott organisers. Ten artists have pulled out of events that are still proceeding and more withdrawals are expected.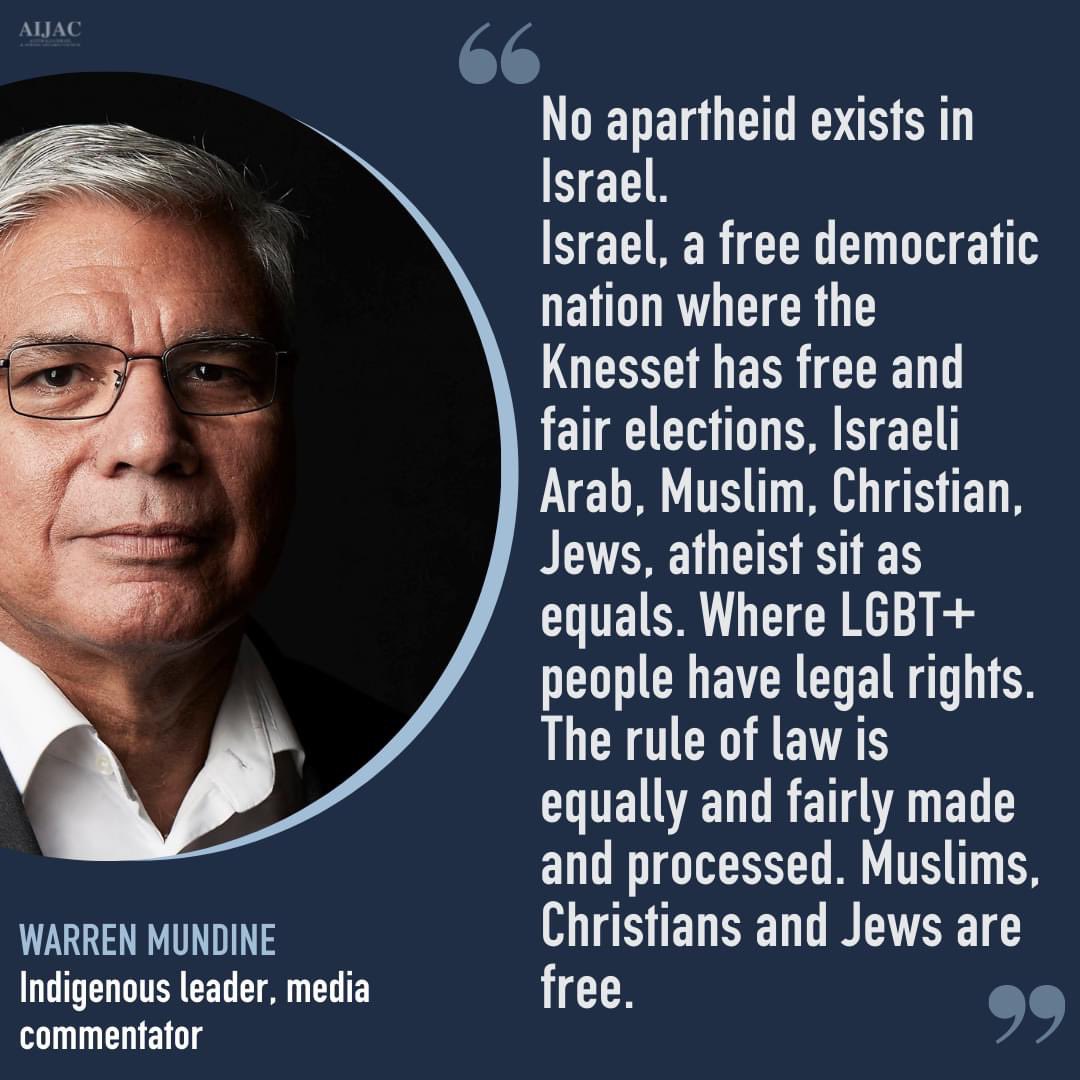 Jonathan S. Tobin:
Politics and combating anti-Semitism don't mix
Lipstadt may have deserved the post, but no one should be under any illusion that the decision didn't have a lot to do with her willingness to play the partisan in 2020 by endorsing a shameful ad from the Jewish Democratic Council of America that likened the Trump administration to the rise of Nazi Germany. She followed that up by co-authoring an op-ed in The Washington Post in which she compared those who raised questions about the outcome of the 2020 presidential election to Holocaust-deniers

In both cases, she crossed the same line that she had previously drawn between the Holocaust and partisan-issue advocacy. Whether she did so because she genuinely has come to believe those who disagree with her about Trump are either Nazis or their enablers—or had her eye on the post that she later claimed she had to be persuaded to accept—is irrelevant.

Having taken those stands, she put herself in the same boat as any other Democrat with a record of vicious partisanship who had to then try and persuade angry Republicans that she would carry out her duties in a fair-minded manner. Nor is this any different from the way Trump appointees were made to jump through hoops about quotes or tweets that got them in hot water with Democrats. An example of this was the way David Friedman had to walk back his characterization of J Street as being "worse than kapos" before being confirmed as ambassador to Israel.

The lesson that we take away from this episode can't be just a partisan attack on Republicans for acting the way parties behave when they are out of power and wish to make the White House pay for confirmations. As much as the post of anti-Semitism envoy should be filled right away, the problem is not so much how partisanship has made the Senate a dysfunctional institution, though that is certainly true. Rather, it's the way too many people who ought to have known better were willing to sanction inappropriate Holocaust analogies or to otherwise link the battle against anti-Semitism to political sparring.

If Americans are to keep politics out of the discussion about anti-Semitism—and therefore enable both the Jewish community and the government to condemn it, whether it comes from the right or the left—then those who are looked to as the gold standard on the issue, like Lipstadt, must not allow themselves to toy with the issue in the manner they have. And if they do, they can't credibly complain about how unfair it is that those who not unreasonably resent such inappropriate accusations see them as disqualifying.

As much as it is to be hoped that Lipstadt's nomination will eventually be salvaged, there are appropriate conclusions to be drawn from this contretemps. It is important that the Jewish community understand that trying to weaponize anti-Semitism for partisan advantage in the way too many liberals have done in recent years when seeking to justify their opposition to Trump or the Republicans is a terrible mistake as well as wrong. If that lesson is ignored, then the effort to unite Americans against anti-Semitism will be lost even before it has even begun.
The lost history of Gaza's Jewish quarter
When Israel took over the Gaza Strip, Israeli institutions such as the Jewish National Fund and the Custodian of Absentee Properties Department sought to recover the quarter from the Palestinians by submitting title deeds proving the ownership of the lands by Jewish families before 1948. Their first success was the transfer of the remains of the Jews' bodies under the supervision of the representative of the Mizrahi Jews' rabbis.

In turn, the Palestinians who resided in the quarter presented ownership documents obtained from the Egyptian land and real estate properties department. Yafawi explained, "After lengthy legal procedures, the Israeli Supreme Court ruled in favor of the Palestinians and obligated the Jews to assign the lands. The court was persuaded by the fact that Gaza was seen as a cursed land and the main battleground of a constant conflict. The Supreme Court rejected the claims filed by Jews in this case."

He concluded, "The only book that addresses the Jewish Quarter in Gaza, briefly, is 'Gaza Through History,' by Ibrahim Khalil Skaik. Not many people in Gaza know that the Jews had a neighborhood in Gaza. The issue remains taboo and highly frowned upon in a society that sees Israel only as an enemy amid the repeated attacks over the years of occupation."

Abdel Raouf Shniora, a 60-year-old Palestinian from Gaza, who lives in the Jewish Quarter, told Al-Monitor, "In the early 1960s the quarter was part of our groves. There were very few graves for Jews. It was a land planted with wheat and barley, surrounded by lemon trees."

His octogenarian neighbor, Mohammed Juha, who was sitting in front of his house, told Al-Monitor, "I have lived here since I was young. My grandfather bought this house. I remember that Jews would come to this neighborhood to visit the graves of their loved ones. All we know is that this neighborhood is called the Jewish Quarter because there are graves for Jews in it. When we moved here in the 1960s there were no Jews, only Jewish graves."

Despite the Arab-Israeli conflict, no one can deny that the Jews have a history in the Arab region, whether in the Arabian Peninsula, Egypt or the Arab Maghreb. Today, despite harsh criticism, some literary and artistic works are shedding light on this Jewish presence, such as the novel "In My Heart a Hebrew Girl," by Tunisian novelist Khawla Hamdi, the novel "Zilah" by Israeli writer Judith Katzir and the TV series "Harat al-Yahud" ("The Jewish Quarter") produced in Egypt in 2015.
Poland FIRES its envoy for Jews after 'Holocaust law' interview with Jewish News
Jaroslaw Marek Nowak, Poland's envoy for the Jewish community, was fired on Saturday

A Polish diplomat appointed to improve relations with the Jewish community has been fired after describing one of his country's laws on the Holocaust as "stupid".

Jaroslaw Marek Nowak, who had been appointed by Poland's foreign minister just six months ago, made the remark during an interview with Jewish News published last week.

He was referring to a controversial 2018 law that allowed government officials to prosecute historians if their research suggested Poles were complicit in the Holocaust.

Widely condemned by Israel and Jewish communities at the time, the law was subsequently watered down but not revoked.

Some historians were subsequently pursued in court, including professors Barbara Engelking and Jan Grabowski, who were ordered to apologise to the relative of a man they said had collaborated with Nazis during the Second World War.

Nowak said in his wide-ranging interview with Jewish News, which was conducted during his visit to London last month, that it had been "one of the stupidest amendments that were ever done by any law."

The correct way to challenge someone's research was to publish a rebuttal article that presents counterarguments, he said.
Israeli exports to Ireland increased by 517% in 2021
Israeli exports increased to about $140 billion in 2021 and hit a record high, an increase of close to 20% compared to about $114.3 billion in 2020, according to estimates by the Foreign Trade Administration at the Ministry of Economy and Industry.

For the first time in Israel's economic history, exports of services exceed exports of goods with a 51% to 49% ratio, while the exports of goods are also on the rise.

The leading sectors in the export of goods are automation and electronic equipment, products of the chemical and pharmaceutical industries, and optical and medical equipment.

One of the most surprising countries of destination that experienced an impressive growth was Ireland, with a whopping 517% increase, as the total sum in exports went from $140,801,000 in the first nine months of 2020 to $869,257,000 in the first nine months of 2021.

Ireland has one of the least friendly policies toward Israel and many of its politicians have promoted a boycott on Israeli goods.

Data obtained by TPS from the Foreign Trade Administration shows that the main increase occurred in the mechanization and electronics sector, with $59,248,000 in trade in the first nine months of 2020, to $732,719,000 in the first nine months of 2021, 12 times the sales in the previous year.

Another sector that showed an impressive growth is "transportation products," with $58,170,000 in the first nine months of 2020, to $111,201,000 in the first nine months of 2021.

Other export categories of Israeli goods to Ireland that showed a more modest increase were agriculture and food products, base metals, chemicals, pharmaceuticals and the chemical industry, medical and optical equipment, and rubber and plastic products.
Anti-Israel Islamist Group Drops Lawsuit Against Whistleblower
A former employee who alleged rampant sexual discrimination and harassment inside the Council on American-Islamic Relations (CAIR) was using "disturbingly false allegations" in a "systemic and continuous internet smear campaign" to get people to stop donating to, or working with the organization, CAIR said in a lawsuit filed last Spring.

Lori Saroya's "public lies are damaging CAIR and the American Muslim community in ways that are significant and long lasting," CAIR's lawsuit claimed. But CAIR may have seen that damage as less harmful than a discovery process, which could expose organizational secrets.

CAIR abruptly made an effort to dismiss the lawsuit with prejudice, meaning it cannot be refiled, on Friday. CAIR had told the Federal court in Minnesota that it would file an amended complaint by then.

Throughout the Fall, the two sides fought over CAIR's refusal to answer a series of defense interrogatories. While CAIR claimed it had provided much of the information, it said that some requests "were interposed solely to annoy, oppress, harass and unduly burden CAIR."

The resulting discovery, Saroya's attorneys argued, would show she was not lying about "sexual harassment, gender discrimination, retaliation against those who raised these issues, gross financial mismanagement, disregard of basic governance requirements and duplicity about its raising of foreign funds, and [about] whether CAIR has been disingenuous with its Board, donors, chapters and volunteers, as well as the Muslim community at large."

For example, CAIR objected to her request for internal investigative reports involving misconduct within CAIR's national chapters because they "are distinct from the National organization."
The Intercept Ignores Pro-BDS Congresswoman's Checkered History on Israel
However, a casual reader would be none the wiser about McCollum's extreme positions on Israel if they were reading The Intercept, for, in an article published on January 10, the American non-profit news organization describes her political positions on the Jewish state thus:
McCollum has been a reliable vote for House Democrats and a leader on the question of Palestinian rights, but she otherwise has largely kept a low profile and declined to join the Congressional Progressive Caucus. In an interview, [Minnesota Primary Challenger Amane Badhasso] said she would raise few if any substantive objections to McCollum's voting record. Badhasso said that she has long applauded McCollum's advocacy on behalf of Palestinians but that the representative hadn't done enough broadly. 'I'm not challenging her on the basis of that,' she said. 'There's so much more that we need to do. We can't just be a champion on one issue.'"

According to The Intercept, then, being a "leader on the question of Palestinian rights" means introducing legislation that falsely accuses Israel of mistreating Palestinian children — a bill that Jewish advocacy group StopAntisemitism.org warned, "subliminally perpetuates the age old antisemitic trope dating back to England circa 1144 that Jews kidnap and torture non-Jewish kids."

Perhaps The Intercept also believes McCollum's "Middle East activism" is exemplified by her bizarre tirade against AIPAC (American Israel Public Affairs Committee), which she branded a "hate group" after it called out what it perceived as antisemitism by her and fellow congress members Ilhan Omar and Rashida Tlaib.

As McCollum's track record shows, she has not championed the rights of Palestinians at all, unless such advocacy means pushing for legislation that leaves Israel vulnerable to terror attacks as the bills she has sponsored do, as well as promoting the Jewish state's isolation from the international community.
Anti-Israel Democrat Running for Congress in Michigan's Now-Competitive Tenth District
Democrat activist Huwaida Arraf, who cofounded the anti-Israel International Solidarity Movement (ISM), is running for Congress in Michigan's Tenth District, which was redrawn into a competitive battleground during the redistricting process.

Arraf, a Palestinian American and lawyer, is currently the lone Democrat candidate running in the once solid red district. The district now only slightly favors Republicans after Michigan's redistricting commission approved its final congressional map on December 28.

Publicizing that fact on social media on Sunday as she asked supporters to follow her, Arraf wrote, "I'm a mom, a human rights activist and attorney, and I'm running to turn Michigan's new 10th district blue. This is one of the most competitive suburban districts in the country and I need your support to win."

Aside from cofounding ISM, Arraf wrote an article with her husband and ISM cofounder Adam Shapiro in 2002 — during a peak in Palestinian terrorism against Israel — in which the pair condoned both a "nonviolent and violent" Palestinian resistance.

The couple's article, published in the Palestine Chronicle, read: The Palestinian resistance must take on a variety of characteristics — both nonviolent and violent. But most importantly it must develop a strategy involving both aspects. No other successful nonviolent movement was able to achieve what it did without a concurrent violent movement.
Kenneth Roth, executive director of Human Rights Watch (@hrw), boosts the work of Asa Winstanley, a professional anti-Semite expelled from @UKLabour for campaigning extensively about the dual loyalty of UK Jews, such as deriding @JewishLabour as an "Israel embassy proxy". https://t.co/nvCrWI9QPR

— John-Paul Pagano (@johnpaulpagano) January 10, 2022
This bizarre blurb for a new staging of Shakespeare's Merchant of Venice is an alphabet soup of every prejudice except the one that actually appears in the play: https://t.co/1jGGopnE9Q pic.twitter.com/Sa5ThhgQWj

— Yair Rosenberg (@Yair_Rosenberg) January 10, 2022
This antisemite is now running for state Treasurer of Arizona. A position that would give Quezada power over how the state's anti-BDS law is implemented. https://t.co/oDauSet4SJ

— Orbital tungsten rod sales ?? (@razingarizona) January 10, 2022
UK Minister Calls for 'Fair and Effective' Complaint Review at BBC After Coverage of London Bus Attack
The UK's secretary of culture has raised doubts about whether the BBC can fairly review complaints in the wake of the ongoing controversy surrounding its coverage of an antisemitic attack in London last year.

The Nov. 29 incident saw a busload of Jewish teenagers celebrating Hanukkah harassed by a group of men who began spitting and shouting at them before banging on the vehicle's windows.

At the time, the BBC reported that some of the victims were heard on tape making anti-Muslim slurs, a claim that was roundly rejected by the Jewish community. While the Board of Deputies of British Jews (BoD) last month released two independent forensic reports concluding that no such slurs could be heard, the BBC has largely stood by its original reporting.

The Times of London reported on Saturday that UK Secretary of State for Digital, Culture, Media and Sport Nadine Dorries has now written to BBC Director-General Tim Davies — questioning whether the broadcaster, which internally reviews complaints lodged against it, can be "fair and effective" in assessing outside concerns over its reporting.

"It is crucial that the BBC can be properly held to account for the fulfillment of its mission and public purposes as set out in the charter, including through a fair and effective complaint process," Dorries wrote. "I expect the mid-term review of the BBC charter to consider whether this is currently the case."
The Times AGAIN promotes libel that Israel is driving Christians from the Holy Land
Last month, we posted about an op-ed at The Times by Justin Welby, the Archbishop of Canterbury, and Hosam Naoum, an Anglican Archbishop in Jerusalem, falsely blaming Israel for driving out Christians from the region. As we demonstrated in our post about Welby and Naoum's libel, which was widely condemned within the British Jewish community and several prominent politicians, there was almost no real evidence to back up their allegations.

A few days later, we posted about an article in The Times by their Mid-East correspondent Richard J. Spencer reporting on the row over the piece. In the journalist's own voice, he peddled some of the the same falsehoods by Welby and Naoum's about an alleged "series of attacks" on Christian clergy by "radical settler groups".

Spencer was unable to provide credible sources to substantiate this claim when we challenged him about it on Twitter.

Evidently, unsatisfied with smearing Israel twice, The Times published yet another op-ed, this time by Theophilos III, the Patriarch of Jerusalem, recycling the same untruths ("Christians are under threat in the cradle of their faith", Jan. 8th).

After noting the charity done by Christian leaders in Jerusalem, Theophilos gets to the crux of his argument:
Despite these good works, our presence in Jerusalem is under threat. Our churches are threatened by Israeli radical fringe groups. At the hands of these Zionist extremists the Christian community in Jerusalem is suffering greatly. Our brothers and sisters are the victims of hate crimes. Our churches are regularly desecrated and vandalised. Our clergy are subject to frequent intimidation. The sworn intent of these radical groups is to extinguish the light of the Christian community from the Old City.

However, as with the original op-ed by Welby and Naom, no sources are provided to support these dramatic claims.
Holocaust a 'minor matter,' right-wing Romanian party claims
A recent statement by the right-wing, populist Alliance for the Union of Romanians party that Romania's school system should cut back on Holocaust education and focus on "Romanian national values" has caused an uproar in the eastern European country.

The party published a declaration calling on the government to focus on "meaningful subjects" such as "hard sciences, Romanian language and literature, and the history of the Romanian nation" and criticizing the school system for teaching what it deemed "minor matters": the Holocaust and sex education.

"The government is trying to undermine the quality of education in Romania and raise a weak generation that does not know its values," the party's message stated.

Israeli Ambassador to Romania David Saranga responded to the party's message on Twitter, saying that it fell under the criteria of antisemitism and asking the party for a retraction.

Co-president of the Alliance for the Union of Romanians Claudiu Târziu tweeted a response to Saranga's objections: "We're Christians, so we can't be antisemitic."
Blurring of Holocaust in Belarus mirrors Soviet treatment - opinion
The question of the similarities and differences between the Holocaust and other forms of mass violence that engulfed East European countries during World War II is far from new. Distorting and blurring the essence of the Holocaust was formulated as a policy by the Stalinist leadership during the war. Soviet propaganda claimed that Jews were being killed as citizens of a socialist state and not on a racial-ethnic basis. Accordingly, any mention of the murder of Jews had to be accompanied by references to killings of other ethnicities. This methodical obfuscation remained in force for years: the USSR and other countries influenced by it consciously blurred and distorted the specific features of the Nazi anti-Jewish enterprise.

They did not deny that Nazi Germany murdered Jews during the war; however, they refrained from mentioning the distinct Nazi policy aimed at the total annihilation of European Jewry as such, and avoided classifying the victims of Nazism by nationality. Unfortunately, not only has this phenomenon not disappeared, it has recently been amplified by several post-Soviet governments.

The Law on the Genocide of the Belarusian People was recently signed into law by the president of Belarus, Alexander Lukashenko, and is a current example of this troubling distortion. This new law, which will impose severe criminal penalties on those who refuse to adopt the imposed paradigm of the genocide of the Belarusian people, is liable to have grave consequences, not only for the pursuit of history and history education in Belarus, but also for the stature of Belarus worldwide.

Clearly, no serious scholar denies the brutality of the wartime Nazi policies regarding Slavic civilians – especially the Belarusian people. Numerous Belarusian villages were destroyed along with their inhabitants, and research during the last three decades has deepened and expanded our knowledge of these atrocities. The losses among ethnic Belarusians, Russians, Poles, and Ukrainians were very high. We should not grade people's suffering; rather, all victims of Nazism must be treated with the utmost respect. However, ideological obfuscation of the clear distinction between the reasons that stood behind the murderous victimization of the Jews – the Holocaust – and the persecution of other nationalities and groups that perished in the war do an injustice to the memory of all the victims, Jews and non-Jews alike.
Indiana lawmaker apologizes for saying teachers should be 'impartial' on Nazis
A Republican state senator in Indiana has apologized for suggesting during a hearing on his education bill that teachers in the state shouldn't "take a position" on Nazis.

"Marxism, fascism, Nazism, I'm not discrediting any of those 'isms' out there," State Sen. Scott Baldwin had said during a Jan. 5 committee hearing on his "Education Matters" bill. "I believe that we've gone too far when we take a position on those 'isms.'"

"We need to be impartial," Baldwin continued. "We just provide the facts. The kids formulate their own viewpoints."

Baldwin had been responding to a public school teacher, Matt Bockenfeld, who objected to the bill by providing examples of how its bans on teaching "certain concepts" would prevent him from teaching students about topics including slavery, the Jim Crow era and Nazis.

"We're not neutral on Nazism," Bockenfeld told the state's Senate Education Committee during the hearing. "We take a stand in the classroom against it. And it matters that we do."

In an email to the Indy Star the next day, Baldwin said he had misspoken.

"Nazism, Marxism and fascism are a stain on our world history and should be regarded as such, and I failed to adequately articulate that in my comments during the meeting," he told the paper. "I believe that kids should learn about these horrible events in history so that we don't experience them again in humanity."
Amazon Under Fire for Selling, Streaming More Than 30 Nazi Propaganda Films
Amazon sells and streams more than 30 Nazi propaganda films, according to information from a watchdog group provided to the Washington Free Beacon.

Americans Against Anti-Semitism, an advocacy group that combats hate, found 30 Nazi propaganda films that were available for sale or streaming in their entirety without any disclaimer or editorial content.

"Amazon is presently the world's largest purveyor of original Nazi propaganda films—something Hitler and Goebbels would surely have been grateful for," the group said, adding that Amazon should immediately remove these films from its store.

The group released an open letter online, which includes a full list of the Nazi titles available. They include Der ewige Jude (The Eternal Jew), The Rothschilds' Shares in Waterloo, and Jud Süss (Suss the Jew), among many others. The films are either on sale in Amazon's online portal or available for streaming on its Amazon Prime video network.

Amazon has repeatedly grappled with anti-Semitic content in its store. In 2019, for instance, it was caught selling Christmas ornaments covered in pictures of Auschwitz, the infamous Nazi death camp that killed millions of Jews. In 2020, the retail giant made an about-face when it decided to stop selling works by Ku Klux Klan leaders, Adolf Hitler, and other prominent purveyors of anti-Semitism. The retail site was originally committed to selling such works but reversed its stance amid a flurry of criticism that it was helping to spread anti-Jewish sentiment.

Amazon did not respond to a Free Beacon request for comment about its large library of Nazi propaganda films.
We at @AmericansAA uncovered the latest of @amazon's hate-for-profit schemes: selling more than 30 original version Nazi propaganda films!

I haven't heard back from Amazon despite their recognizing having made the same error repeatedly#NaziFilmsOnAmazonhttps://t.co/1h1qqjpliv pic.twitter.com/ayNrb0kCch

— Dov Hikind (@HikindDov) January 10, 2022
Netflix's $500M Roald Dahl deal aims to address author's antisemitism through charity
In the pantheon of 20th-century children's literature, Roald Dahl undoubtedly has a hall all his own. Works like Charlie and the Chocolate Factory, James and the Giant Peach, and Matilda have sold over 300 million copies and have been turned into classic movies, a history that Netflix hoped to access when it acquired the Roald Dahl Story Company, as well as rights to the author's entire catalog, last fall.

The resurgence of interest that came with Netflix's purchase also brought attention to a less-beloved side of Dahl, who died in 1990: his antisemitism, which at times blurred into Nazi apologia. Netflix executives seem aware of that burden — new details of the acquisition contract highlight an effort to verbalize "anti-hate" messaging as a way of grappling with history.

Details picked up by the Daily Mail show that Netflix is paying £370 million (about $502 million) for the rights to Dahl's entire catalog. That money will go chiefly to Dahl's family, including his widow, Felicity Dahl; his grandson Luke Kelly, the head of the Roald Dahl Story Company; and his daughter Ophelia Dahl. But a portion of that money — the Story Company has said "a significant part"— will also go to fund a charitable trust that will donate money in support of anti-racism, anti-hate, and children's health efforts, although no further details explain which organizations those donations might support.

While a British World War II fighter pilot might not be the first person thought of as lenient on Hitler, Dahl told the British magazine New Statesman in 1983 that "there's always a reason why anti-anything crops up anywhere; even a stinker like Hitler didn't just pick on [Jews] for no reason." The writer also told the interviewer that he hadn't seen any Jews fighting in the war, a falsehood similar to myths in post-World War I Germany that Jews had stabbed the country in the back.

At the end of 2020, the Dahl estate released a statement apologizing for "the lasting and understandable hurt caused by Roald Dahl's antisemitic statements," while not referring specifically to his dalliances with Nazism. It's unclear where the money dedicated to fighting hate and racism will be used, and whether it will be used specifically to fight antisemitism in the U.K., which saw a spike in 2021.
Lincoln Project Doubles Down on Nazi Symbolism
Nazi cosplay actors could end up being some of the biggest winners of the 2022 midterm elections. Several months after the Lincoln Project helped Glenn Youngkin (R.) win the Virginia gubernatorial election, the disgraced super PAC's senior adviser announced the launch of another Nazi-themed political stunt.

The Beer Hall Project, which declared its existence last week by asking for money on the anniversary of the January 6 uprising, was founded by the Lincoln Project's Fred Wellman and Cyrus Shick, a longtime Democratic operative who worked for former senator Claire McCaskill (Mo.) and Sen. John Hickenlooper (Colo.), as well as failed candidate Beto O'Rourke.

The new project, whose name "directly invokes the infamous Beer Hall Putsch of 1923 and its aftermath," will attempt to combat political disinformation by frequently comparing the modern-day Republican Party to the Nazi Party under Adolf Hitler. For example, the group's website suggests that the Georgia state legislature's vote to enact slightly controversial voting reforms in 2021 was the modern-day equivalent of Hitler being sworn in as chancellor of Germany in 1933.

The group's first video, narrated by Hollywood actor Edward Norton, urges Americans to act by donating money or risk another Holocaust. "There is a familiar rhythm to what happened there and then and what's happening here and now," Norton says in the video, which juxtaposes images of Nazi rallies with clips from CPAC. "It cost millions of lives to stop [the Nazis] once they got rolling. The question is, will we stop [the Republican Party] now?"

In an interview with the St. Louis Post-Dispatch, the project's founders cited "disinformation" as one of the main obstacles to solving our nation's political problems. In an effort to demonstrate how serious they are about the Beer Hall Project's noble mission, the group's Twitter account promoted a debunked false claim about Supreme Court justice Neil Gorsuch and has yet to correct the record.
Voice of Berlin," established in 1939, was Bahri's perfect medium. He sent his thunderous voice praising Great Germany and calling on the Arabs to stand with their Nazi brothers to destroy France and Britain. Bahri started his broadcasts with an iconic catchphrase "Huna Berlin./2

— Hussein Aboubakr Mansour (@HusseinAboubak) January 10, 2022
Not surprising to hear Miriam Margolyes is racist. She certainly has quite the track-record with antisemitism.https://t.co/DGwNRBRmjI

— Arsen Ostrovsky (@Ostrov_A) January 10, 2022
Israeli Exports Set to Hit Record $140 Billion With High-Tech Leading the Way
Israeli exports could reach at least $135 billion and possibly $140 billion in 2021, boasted a report released last week by Israel's Ministry of Economy and Industry, calling the rise of at least 18.5 percent over 2020 "an unprecedented increase."

Not only is it a record in terms of the volume of export growth in a single year, it's the first time in Israel that services exports (51 percent) exceeded goods exports (49 percent). (The report doesn't include fourth-quarter numbers.)

"First of all, the story is growth," said Ohad Cohen, director of the Foreign Trade Administration at the Economy Ministry, whose department released the report. "The average growth of Israeli exports in the last decade was about 5 to 6 percent. Exports in 2020 went down by about 3 percent compared to 2019, but from 2020 to 2021, we're talking about nearly 20 percent growth," he told JNS.

The second part of the story is the rise of services exports. Services are divided into several categories, but the two segments driving growth are software, and research and development—growing 25 percent and 15 percent, respectively.

"If you look back to 2015, software exports from Israel were about 12 percent of the overall exports. Six years later, in 2021, it's 24 percent. Software's almost one-quarter of Israel's exports," said Cohen. "This was something that we thought would happen in 2024-2025, but it came earlier."
The Answer to Parkinson's and Alzheimer's Is All in Your Eyes
In October 2021, Tel Aviv and Austin, Texas-based startup Neuralight launched out of stealth with a $5.5 million seed investment and a goal of digitizing and even automating neurological evaluation and care.

You can only improve what you can measure

Neurological exams have traditionally relied on a subjective, manual assessment of symptoms. Neuralight CEO Micah Breakstone. Photo courtesy of Neuralight

"The physician will ask 50 questions, like how hard is it to button your shirt? Or the doctor asks the patient to walk across the room so they can assess their gait," explains Neuralight CEO Micah Breakstone.

The lack of objective criteria has prevented pharmaceutical companies from developing effective drugs. Breakstone notes that for dementia, studies have shown that two physicians looking at the same patient on the same day could have a 35 percent variable in diagnosis.

"We need a statistically significant result," Breakstone says.

Neuralight's technology is not a cure or a treatment for neurological disease.

Rather, the platform is meant mainly to accelerate pharmaceutical development, with an initial focus on Parkinson's, Alzheimer's and multiple sclerosis.

The platform automatically extracts microscopic eye movement measurements that serve as "digital endpoints" for neurological disorders.
Gulf Jews Establish Fund to Maintain 100-Year-Old Jewish Cemetery in Bahrain
A new project by the Association of Gulf Jewish Communities (AGJC) aims to create a perpetual fund to maintain the only operational Jewish cemetery in the region, The Algemeiner has learned.

The more than 100-year-old Jewish cemetery, located in Bahrain, was established by the local Jewish community in the 1930s, along with what remains the only operational Jewish synagogue in the Gulf Cooperation Council.

AGJC, an umbrella organization for the Jewish communities of the Gulf, will launch the initiative on the eve of Jan. 16, coinciding with the start of the Jewish holiday of Tu B'Shevat.

"For more than 100 years, our family members have been buried in the Jewish cemetery in Bahrain and one component of our community planning is ensuring that our cemetery is properly maintained for generations to come," said AGJC President Ebrahim Dawood Nonoo. "We are very thankful that the AGJC chose this for its Tu B'Shevat project."

AGJC Rabbi Dr. Elie Abadie said that in honor of Tu B'Shevat, as per Jewish tradition, trees will be planted in the Jewish cemetery of Bahrain, "which is akin to bringing life back to those that have lived in the beautiful community in Bahrain for centuries and made their resting place in Bahrain for eternity."
Jewish groups rally for victims of deadly Bronx fire as residents mourn
New York's Jewish community is rallying for victims and first responders after the city's deadliest fire in 30 years.

Seventeen people, including eight children, were killed in the blaze in the Bronx, which raged through a 19-story high rise on East 181st Street — home to a large African immigrant community. Firefighters found victims on nearly every floor.

In the hours after the fire, the Masbia network of kosher food pantries set up a relief tent near the scene of the tragedy, serving food to survivors and responders.

Masbia also teamed up with Boro Park Shomrim, the Jewish neighborhood patrol in Brooklyn, to purchase and distribute emergency supplies, beverages and snacks.

SAR Academy, the Jewish day school in Riverdale, announced it is is raising funds to help the victims. The Riverdale Jewish Center is also accepting monetary donations, and drop-off boxes will be available at the synagogue on 3700 Independence Ave.

UJA-Federation of New York tweeted, "Our hearts ache for the victims of this horrific tragedy and their loved ones. We're in touch with government officials and our partner agencies in the Bronx to assist in any way possible."
StandWithUs: Bob Saget & StandWithUs
We will always be grateful to Bob Saget who donated his time and talent to create one of the first StandWithUs gala events.

May his memory be forever a blessing.