From Ian:
Follow the Netherlands's example: Don't fund terrorist fronts
In January 2020, Israel declared the UHWC to be an illegal organization. Then, in October 2021, with information gathered during the counter-PFLP operation, Israeli Defense Minister Benny Gantz designated the UAWC, al Haq, the Bisan Center, Defence of Children International-Palestine, Addameer, and the Union of Palestinian Women's Committees as fronts for the PFLP.

Israel has not yet and might never publicly release the evidence behind this decision. The designations came amid a murder investigation, so Israel's judicial system cannot release information that might influence the trial or that would compromise its intelligence collection.

However, a leaked Israeli dossier provides a clearer picture. It depicts a network of NGOs illicitly transferring funds from European donors to the PFLP. In a confession included in the dossier, Said Abedat, a former accountant for the UHWC, stated: "The institutions affiliated with the PFLP are interconnected and constitute a lifeline for the organization from an economic and institutional standpoint, that is, money laundering and funding of the PFLP's activities."

Wiretaps and other confessions in the dossier detail how Palestinian NGOs overinvoiced, well above the actual cost of projects, and sent the difference to the PFLP. According to the dossier, NGOs even worked with local contractors to produce fake receipts to justify the inflated figures.

With evidence mounting, institutions worldwide have started to cut ties with the PFLP NGO network. In recent years, credit card companies have terminated services to al Haq, the UAWC, and the DCI-P for their ties to the PFLP. As of December 2021, Ernst & Young and PricewaterhouseCoopers confirmed that they would no longer provide services to the UAWC and DCI-P respectively.

But these NGOs have received tens of millions of dollars from the United Nations, the European Union , European charities , and individual European countries , particularly Sweden, Spain, and Norway. As the evidence continues to mount, it's time to halt all aid to these terrorist-funding NGOs.
House letter urges Blinken to 'prioritize' better UNHRC treatment of Israel
A bipartisan group of more than 40 members of Congress is urging Secretary of State Tony Blinken to "prioritize reversing" the United Nations Human Rights Council's "discriminatory and unwarranted treatment of Israel."

The lawmakers — led by Reps. Josh Gottheimer (D-NJ) and Vicky Hartzler (R-MO) sent a letter, obtained by Jewish Insider, to Blinken on Monday urging him to work to shut down the UNHRC's open-ended Commission of Inquiry on the Israeli-Palestinian conflict, which was created in May 2021.

"COI's mandate is designed to accelerate the political, economic, and legal challenges to Israel and undermine its legitimacy by pressuring international legal institutions to take action against Israeli leaders," the letter reads. "This COI is outrageous and ought to be cancelled. With the UN budget in crisis, stretched by the COVID pandemic which affects all humanity, it is irresponsible to spend precious resources on yet another unjustified UN investigation of Israel."

The letter calls on Blinken to "lead the effort" to eliminate the COI and requested that the administration pressure Congress not to provide funding the COI.

The letter enumerates several concerns about the COI in particular, including that the resolution that created it did not mention violence emanating from Hamas or Israel's right to self-defense, that the U.N. already has six other bodies investigating Israel and that the COI is permanent, unlike other UNHRC investigative bodies. The letter's authors also express concerns about several of the officials selected for the COI, whom they allege "have records of anti-Israel bias."
Khaled Abu Toameh:
Iran's Palestinian Proxy: Jihad against Israel and America
The Iran-backed Palestinian Islamic Jihad (PIJ), the second largest and hugely influential group in the Gaza Strip after Hamas, does not believe that the conflict with Israel is over Jerusalem, settlements, borders, checkpoints or Palestinian prisoners.

Qattati's article shows that PIJ and its masters in Tehran consider not only Israel as the "enemy," but the US too. This is the same Iran whose representatives are currently negotiating with the US and other world powers about reviving the 2015 nuclear deal.

PIJ is undoubtedly hoping that the talks in Vienna will allow Iran to proceed with its plans to deceive the world into thinking that it will end its support for terrorist groups throughout the Middle East or abandon its plan to obtain nuclear weapons.

PIJ's statement shows that its supporters understand resolutions pertaining to the Israeli-Arab conflict by the United Nations and anti-Israel organizations around the world as a license to continue the jihad against Israel and all Jews.

It is also most critical that the Biden administration immediately place Iran's other proxy organization, the Houthis, who just bombed Abu Dhabi, back on the US List of Foreign Terrorist Organizations. Since the US Department of State removed them from the list in February, they have returned the favor by becoming more aggressive than ever and are successfully destabilizing the region.

When these groups are enriched and emboldened, that just means even more bad news for the US and the region.

The Biden administration might do well to remember that its arrangements with the mullahs in Iran will spill over into bloodletting by Iran's proxies throughout the Middle East -- who will be only too happy to credit the Biden administration for their toxic, destructive success.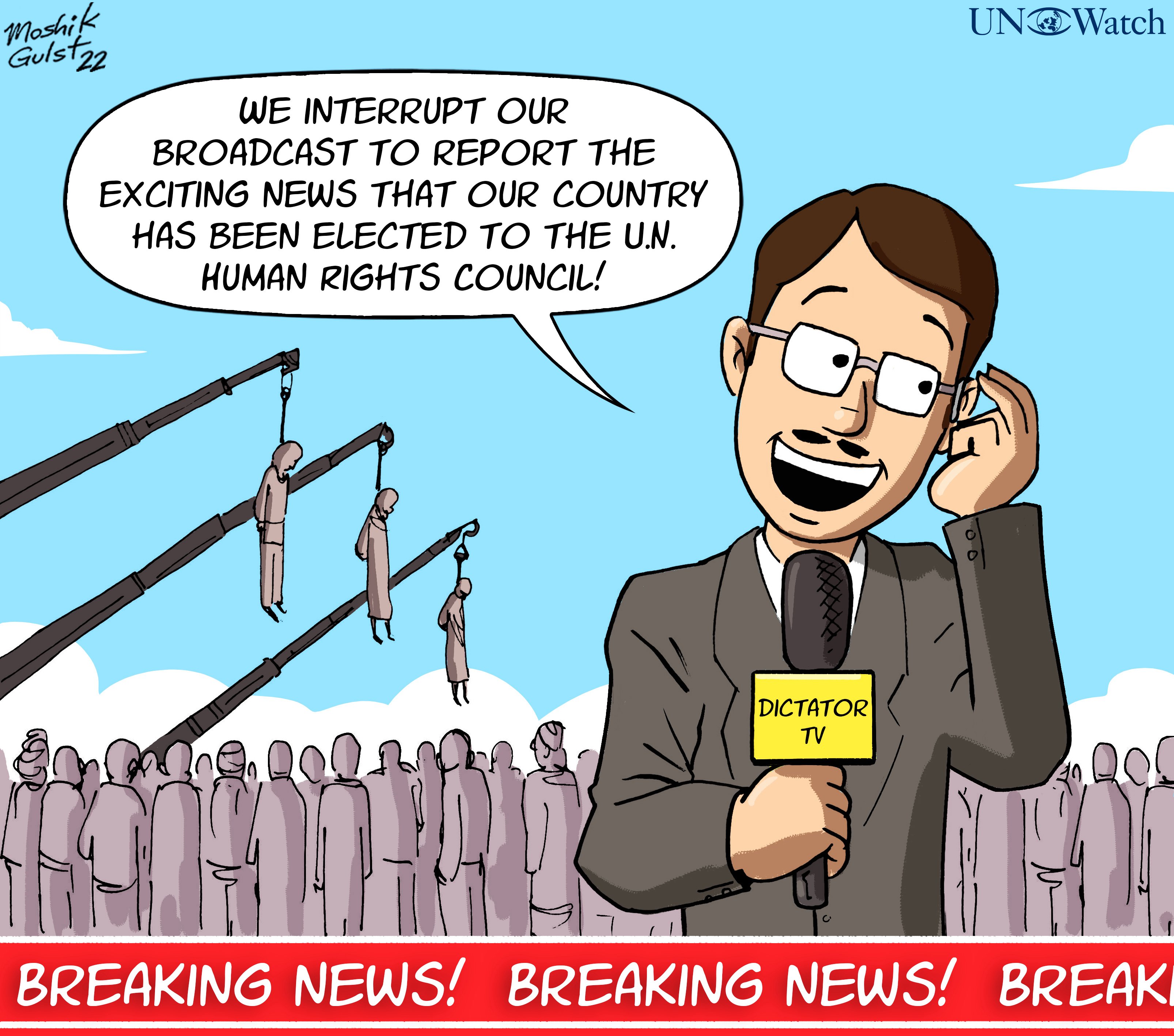 There's no apartheid in the West Bank - opinion
However, these security measures were not put in place to maintain a regime where one racial or ethnic group dominates over another racial or ethnic group, instead, the purpose of these security measures are to protect the lives of Israel's citizens. In 2000, the Palestinian leadership launched the Second Intifada, which resulted in brutal terrorist attacks that killed approximately 1,000 Israelis and injured 7,000 more. In 2002 alone, there were over 450 Israelis killed in terror attacks.

Prior to the construction of the fence in 2002, there were no natural or artificial barriers that could stymie the efforts of militants from crossing into Israeli-controlled territory. The security barrier has proven to be an extremely effective method in preventing terrorist attacks, as the number of those killed as a result of terrorism emanating out of the West Bank decreased by over 90%. In fact, Ramadan Shalah, the former head of the Palestinian Islamic Jihad terrorist group stated that the security barrier hurts the organization's ability to carry out attacks and that if it wasn't there, the situation would be entirely different. The security barrier is not permanent and Israel allows for Palestinians to file legal suits to change the route of the barrier, and some have done so successfully on several occasions. For instance, Israel has moved the barrier away from the villages of Bil'in, Azzun, Nebi Alias, and others.

At that time, Israel increased the number of checkpoints in an effort to stop terrorism, which played an important role in preventing terrorism. These checkpoints continue to remain indispensable to Israel's security. For instance, in 2012, Israel prevented 435 attempts to smuggle weapons through the checkpoints. Security crossings exist on the boundaries of the Israeli controlled areas and the Palestinian controlled areas. These are akin to security checks at airports and foreign border crossings. Security checkpoints and crossings to prevent terrorism aren't incompatible with Palestinian freedom of movement. For instance, in 2013 there were nearly 11 million entries at all crossings. Additionally, there are roads in the West Bank that connect Palestinian cities, where Palestinians don't have to encounter a single checkpoint.

These reasons show why the apartheid charge is patently false and is only used to delegitimize Israel. That is why former South African Constitutional Court Justice Richard Goldstone, who Nelson Mandela asked to assist with their transition out of apartheid, said, "those who conflate the situations in Israel and the West Bank and liken both to the old South Africa do a disservice to all who hope for justice and peace."
The Knesset marks Arabic Language Day today, with committee meetings addressing the use of Arabic in contexts such as violence prevention campaigns, the education system and road signs, as well as a special debate of the Knesset Plenum#ArabicLanguageDay#???_?????_??????? pic.twitter.com/9D4MDIJEkQ

— The Knesset (@KnessetENG) January 25, 2022
Israel's President Isaac Herzog to visit UAE next week
President Isaac Herzog and his wife, Michal, will make history next week as the first Israeli presidential couple to visit the United Arab Emirates. They will leave for the UAE on Sunday, January 30 at the invitation of Crown Prince Sheikh Mohammed bin Zayed Al Nahyan.

The president will visit Abu Dhabi and Dubai and will hold official meetings with the crown prince; UAE Minister of Foreign Affairs and International Cooperation Sheikh Abdullah bin Zayed; Vice President, Prime Minister and Defense Minister of the UAE and ruler of Dubai Sheikh Mohammed bin Rashid Al Maktoum; and representatives of the Jewish community.

During the visit, Herzog will open Israel's national day at Dubai Expo 2020.

Ahead of his departure Herzog said, "We have the privilege of making history by making the first visit by an Israeli president to the United Arab Emirates. This important visit comes as the Israeli and Emirati nations are busy laying the foundations of a new shared future. I believe that our bold new partnership will transform the Middle East and inspire the whole region. We are a peace-loving nation, and together we will expand the historic circle of peace of the Abraham Accords and create a better, more tolerant and safer world for our children."

Herzog thanked Al Nahyan for his gracious invitation, which the president said will deepen the bonds of friendship between the two nations.
Israel Says It Hopes for Ties with Saudi Arabia, Indonesia, But No Deals Imminent
Israel's top diplomat said on Tuesday it hopes to build on its 2020 US-brokered accords with four Muslim nations and establish diplomatic relations with Saudi Arabia and Indonesia, but such deals would take time.

Saudi Arabia, home to Islam's holiest two sites, and Indonesia, which has the world's largest Muslim population, have conditioned any eventual normalization with Israel on the addressing of the Palestinians' quest for statehood on territory captured by Israel in the 1967 Middle East war.

On Army Radio, Foreign Minister Yair Lapid said Israel is looking to "expand the Abraham Accords to additional countries" beyond the United Arab Emirates, Bahrain, Sudan and Morocco.

"If you're asking me what the important countries that we're looking at are, Indonesia is one of them, Saudi Arabia of course, but these things take time," he said.

Lapid added that "smaller countries" he did not identify could normalize relations with Israel in the coming two years.
That is huge!

??Jewish leaders, from all over the world, are participating in commemorating the International Holocaust Remembrance Day, in Cairo, Egypt.

?? Event hosted and sponsored by @HolocaustMuseum and @USEmbassyCairo.

News & photos by @robsatloff, speaker at the event. pic.twitter.com/gi0l49lqMU

— Dalia Ziada - ????? ????? (@daliaziada) January 24, 2022
Seeds of peace… ???? ???? https://t.co/PwnaCCXLVy

— Michael Dickson (@michaeldickson) January 24, 2022
China Overtakes US as Israel's Largest Source of Imports
China became Israel's largest source of imports in 2021 with $10.7 billion, overcoming the previous top spot held by the United States, revealed Israel's National Bureau of Statistics on Thursday.

In 2020, imports from the United States had totaled a little more than $8 billion, while China's imports totaled nearly $7.7 billion.

Imports from the United States in 2021 were nearly $8.3 billion.

Following the United States was Switzerland with nearly $6.6 billion and Germany following close behind.

The United States, however, retained its spot as the top destination for Israeli exports in 2021 with $16.2 billion.

In September, Israel opened a Chinese-operated shipping port in Haifa to increase competition and the country's status as a trading nexus.
Seth Frantzman:
Will joint Russian-Syrian air patrols make Israel's airstrikes harder?
While Israel has not been involved in aerial combat in Syria, most of these aircraft are not a match for the IAF's F-35s and advanced munitions. Israel shot down a Syrian Sukhoi fighter jet near the Golan in 2018; Syria has not retaliated for that incident. Israel has often coordinated with Russia in a kind of deconfliction in Syria since 2015, when Russia began major operations there.

The news of the Russian patrols appears to be a message about showing off that the Syrians and Russians will work closely to project power and impress upon the world that Syria has sovereignty over parts of the country, even though the US has bases there, and Turkey occupies part of northern Syria.

Moscow and Damascus want to send a message of strength to former Syrian rebels in southern Syria who work with Russia. The message may not be directed at Israel or not solely at Israel.

Most reports of Israeli airstrikes in Syria occur at night. There is no evidence that Russian and Syrian warplanes will be patrolling at night.

Four other factors are involved:
- The US has supported Israel's actions in Syria
- Russia doesn't always share interests with Iran
- Israel has been reported by the Russians to overfly Jordan to conduct strikes
- Israel can use standoff munitions with a long range, meaning the joint patrols may not yet pose a major problem.

Deconfliction also means potentially making sure the patrols occur with Israel's knowledge. Israel's advanced radar can also detect them.

The major question mark is whether these patrols will embolden Syria's regime and Iranian-backed elements in Syria. Iran could use them as cover to attack Israel or use its proxies to strike at the US and Israel.

This could be one part of a multistage Russian operation to assert Syrian regime sovereignty. Eventually, that could lead to potential friction. Israel's leadership will have to weigh these issues and analyze its next steps.
Seth Frantzman:
Yemen's Iranian-proxy Houthi group threaten attacks against UAE, Saudis
The Iranian-backed Houthis in Yemen are threatening escalated attacks against the UAE and Saudi Arabia if their demands are not met. Operations over the past two weeks have achieved their goals, they said, adding that worse acts could take place in the future, Iran's Tasnim News Agency reported.

The report was based on a statement by a political council linked to the Houthis. "This operation achieved our goals in these two aggressor countries," the Yemeni Supreme Political Council was quoted as saying.

In a threat against the US, Saudi Arabia, the UAE and potentially Israel, the statement called on the Houthi rebels to intensify their operations against "aggressors." It also warned countries in the region to "consider their calculations." "What you have seen is a blow and a turning point in our attacks," the statement concluded.

Tasnim is linked to the Islamic Revolutionary Guard Corps and is broadcasting the statement to launder it so that everyone understands this is Iran's position as well.
UAE hits Yemen launch site in response to Houthi missile attack
United Arab Emirates fighter jets destroyed a missile launcher in Yemen's Al Jawf Governorate on Monday, shortly after it was used by Houthi terrorists to launch two ballistic missiles at Abu Dhabi, according to the UAE Defense Ministry.

The missiles were intercepted by the UAE's air-defense systems, said the ministry.

Debris from the interceptions fell in several locations throughout the UAE capital, the official Emirates News Agency reported.

There were no reports of casualties.

On Monday, the UAE Defense Ministry posted a video on Twitter that it said showed the strike in Al Jawf.
The UAE's new academic enemies
Academics have ignored behavior in the UAE they would never tolerate on their own campuses. As long as they were recipients of Emirati largesse, there was little complaining.

But when the UAE cooled on Palestinian Arab rejectionism and warmed to the Israeli perspective in the decades-long dispute, it was too much to ignore.

That's what happened to Saudi Arabia, once the darling Sugar Daddy of the Left. The Saudi royal family has endowed more chairs, spawned more Middle East studies centers, and funded more anti-Israel academics than any other entity on the planet.

Then Mohamad bin Salman came into power. Unlike his father and every other dictator who led the country since its founding, he became persona non grata to the Left, primarily because of the dramatic turn he took the Desert Kingdom against Iran and towards Israel. With Alwaleed bin-Talal in jail and his billions confiscated, it became financially safe to criticize Saudi Arabia like never before.

The closest the UAE has ever come to incurring the wrath of academia was when it expelled or denied entry to academics. MESA's Committee on Academic Freedom has sent letters opposing the firing of an academic who brought up the Muhammad cartoon controversy at Zayed University, arrests of academics who criticized the government or communicated with banned political groups, and the prevention of others from entering the UAE.

But these concerns never provoked a BDS-type response, except at NYU where the faculty of the Arthur L. Carter Journalism Institute voted to sever ties with NYU's Abu Dhabi campus after two professors who are critics of the UAE were denied entry into the country. MESA's turn against the UAE comes with its sudden embrace of the BDS movement, which comes before a vote of the full MESA membership in a matter of days.

As more Arab and Muslim nations sign deals with Israel, each will surely come under new scrutiny by academics who barely pretend to tolerate Israel's existence. Watch your back Bahrain, Oman, Morocco, Sudan, et al. – the BDS-ers are coming for you.
Former Quincy Institute Scholar Cheers Houthi Missile Strike
A former scholar at the Quincy Institute for Responsible Statecraft [and Human Rights Watch] on Monday cheered on a Houthi missile attack launched against the United Arab Emirates' capital city of Abu Dhabi.

"To be honest," Sarah Leah Whitson tweeted, "it's a miracle the United Arab Emirates has been immune to retaliatory Houthi attacks for the past seven years, sitting atop those easy-target glass highrises while raining death and destruction on Yemeni men, women, and children." She emphasized a quote in the Wall Street Journal's article about the attack from Houthi deputy foreign minister Hussein al-Ezzi, who said the missile strike was "intended to punish the U.A.E. for renewing attacks on Yemen despite a pledge more than two years ago to withdraw from the war." No one was killed or injured in the attack.

Whitson, who was managing director for research and policy at the Quincy Institute, has been criticized before for her cavalier remarks on social media about violence in the Middle East. In March 2020, as nations grappled with the first wave of the coronavirus pandemic, she celebrated draconian restrictions on citizens in Israel while lamenting they would not be enough to balance out the blood shed between the Jewish state and its Palestinian neighbors.

In response to an Israeli-American journalist who compared Israel's COVID lockdowns to "Palestinians living under occupation," Whitson tweeted, "Such a tiny taste. Missing a tablespoon of blood." She deleted the tweet and apologized the next day, adding that it "didn't come out right" and she "abhor[s] all violence."
Rep. Marie Newman voted against Iron Dome funding.
Even worse, the primary opponent she offered a job to, in exchange for political support, is a Palestine Liberation Organization operative. The PLO was designated as a foreign terrorist organization by the @StateDept in 1987. https://t.co/gm2Eu5AOEf pic.twitter.com/NzlQQSydgX

— Israel War Room (@IsraelWarRoom) January 24, 2022
Houthi Islamic Scholar Muhammad Miftah at Sana'a Rally Aired on Hizbullah TV: Our Retaliation against UAE, KSA Is Coming; Places You Never Imagined Will Come Crashing Down #Houthis #Yemen #UAE pic.twitter.com/h8fTAaP3Hz

— MEMRI (@MEMRIReports) January 25, 2022
ADL, other Jewish groups denounce 'ongoing terrorism' by settler extremists
Seven liberal-leaning, American Jewish organizations released an open letter calling on Israel's top leaders to take "unequivocal action" to stop "ongoing terrorism and political violence committed by Jewish Israeli extremists in the West Bank against Palestinians, Israeli civilians, and IDF soldiers."

"We urge the entire Israeli government to unite in strong condemnation against these acts, to work decisively to hold those responsible accountable and to confront the growing threats posed by these extremists with the determination and seriousness that this grave situation requires," they wrote.

The letter was signed by the Anti-Defamation League, the Central Conference of American (Reform) Rabbis, the Israel Policy Forum, the National Council of Jewish Women, the (Conservative Movement's) Rabbinical Assembly, the Union for Reform Judaism, and the United Synagogue of Conservative Judaism. It was addressed to Prime Minister Naftali Bennett as well as Foreign Minister Yair Lapid and Defense Minister Benny Gantz.

The letter represented relatively rare rhetoric by mainstream pro-Israel organizations who seem to be losing patience over ever-escalating settler violence and the Israeli government's failure to quash it out.

It notably avoided using the word "settler," though, in an apparent effort to reach consensus among as many signatories as possible. At the same time, it goes as far as to call the attacks "terrorism and political violence committed by Jewish Israeli extremists."
Israeli settlers attack Palestinians, stores in West Bank's Huwara
Settlers vandalized stores, homes and vehicles along Route 60 in the West Bank Palestinian town of Huwara on Monday in a violent attack that left three Palestinians injured.

The army said that "there was an altercation between settlers and Palestinians, in which several Palestinian vehicles and businesses in Huwara were damaged."

"The altercation began when a number of vehicles traveling in a convoy on Route 60 through the Huwara threw stones" causing extensive damage, the army said.

Police said it was investigating the incident.
Defense Minister Benny Gantz condemns the sporadic instances of fringe settler violence in the West Bank. This directly contradicts the anti-Israel voices online who insist that the actions represent the Jewish state or are approved of by authorities. https://t.co/f03MInQtzD

— Israel War Room (@IsraelWarRoom) January 24, 2022
IDF soldiers & Israel Police forces just thwarted a weapons smuggling attempt in the Jordan Valley.

We identified 3 vehicles containing 53 weapons: 39 handguns, 10 Kalashnikov assault rifles & 4 M16 assault rifles. pic.twitter.com/fxorXiPZpw

— Israel Defense Forces (@IDF) January 25, 2022
On @newsmax I discuss Biden's withdrawal of embassy personnel from Ukraine, release of Islamic terrorists from Gitmo - and what they have in common https://t.co/8QT3k0s4A3

— Eugene Kontorovich (@EVKontorovich) January 25, 2022
Released Hamas Terrorist Ahlam Tamimi, Who Participated in the Jerusalem Sbarro Pizzeria Bombing Where Dozens Were Killed and Wounded: This Operation Is "the Crown on My Head… I Joined the Annals of History by Committing the Best Act" #Hamas #Terrorists #Jordan #FBI pic.twitter.com/b4FZksXW2t

— MEMRI (@MEMRIReports) January 25, 2022
Khaled Abu Toameh:
The Ramallah 'gentleman' who could become PA president
Discussions and rumors about leadership succession in the Palestinian Authority have resurfaced in the wake of Hussein al-Sheikh's meteoric rise to power.

Last week, the Fatah Central Committee, a decision-making body dominated by loyalists of PA President Mahmoud Abbas, announced it had "unanimously nominated" one of its members, the 62-year-old Sheikh, as its candidate for membership in the PLO Executive Committee.

Sheikh, who has been serving since 2007 as head of the PA General Authority of Civil Affairs, is expected to officially replace former PLO chief negotiator and PLO secretary-general Saeb Erekat, who died in November 2020.

The nomination is expected to be ratified by another key decision-making body, the PLO Central Council, if and when it convenes in Ramallah early next month.

Fatah's decision to nominate Sheikh as its candidate for replacing Erekat was taken at the request of the 86-year-old Abbas. At least three Fatah officials are said to have expressed reservations, but to no avail.

The decision did not surprise many Palestinians, including senior Fatah officials in the West Bank.

Since Erekat's death, Sheikh has been carrying out his duties.
MEMRI:
Palestinian Authority, Headed By Mahmoud 'Abbas, Continues To Praise Mother of Six Terrorists: You Are Our Pride And Glory
Latifa Abu Hmeid is the mother of six Fatah and Hamas terrorists who were involved in deadly attacks on Israelis. She has been dubbed "The Khansa of Palestine," after the early Islamic poet Al-Khansa Bint 'Amr, who is called "the Mother of the Martyrs" because when her four sons died in the battle of Al-Qadasiyya (637) she did not mourn them but thanked Allah for honoring her with their deaths. Abu Hmeid is treated as an emblematic figure by Fatah and Palestinian Authority (PA) officials, especially by Palestinian President Mahmoud 'Abbas, who frequently visit and host her, and lavish praise upon her.[1]

Abu Hmeid's six sons were involved in shooting and suicide attacks. One of them, 'Abd Al-Mun'im, was active in the Hamas military wing, the 'Izz Al-Din Al-Qassam Brigades, and was killed by Israel. He assisted in the murder of three Israelis in the West Bank on December 14, 1990, and the murder of another Israeli on February 13, 1994. Four other sons are serving consecutive life sentences in Israeli prisons: Nasser, one of the founders of the Fatah military wing, the Al-Aqsa Martyrs' Brigades, was a deputy to Marwan Barghouti, Fatah's Secretary-General in the West Bank during the Second Intifada, and took an active part in the lynching of two Israeli soldiers in Ramallah on October 12, 2000. He is serving seven consecutive life sentences and an additional 50 years for the murder of seven Israelis and 12 attempted murders. Sharif was active in the Al-Aqsa Martyrs' Brigades and supplied weapons and assistance for the perpetration of terror attacks in Jerusalem and Tel Aviv during February and March 2002. He is serving four consecutive life sentences. Muhammad is serving two consecutive life sentences plus 30 years for planning suicide attacks for the Al-Aqsa Martyrs' Brigades. A fourth son, Nasr, was active with Nasser in the Al-Aqsa Martyrs' Brigades and is currently serving five consecutive life sentences for planning suicide attacks. The sixth son, Islam, is serving a life sentence for killing an Israeli soldier in May 2018, after in 2004-2009 he served time for involvement in Hamas shooting attacks.

On January 12, 2022, PA President Mahmoud 'Abbas received Latifa Abu Hmeid in his office in Ramallah, as he has done many times in the past. Speaking about her son Nasser, he ignored the latter's involvement in the murder of Israelis but mentioned that he has cancer and accused Israel of neglecting his health. He added that the issue of the prisoners is a top priority for the Palestinian leadership, which will never give up their rights despite all the pressures on it.[2] At a January 4, 2022 meeting of Fatah's Revolutionary Council in Ramallah, 'Abbas praised the Abu Hmeid family for its steadfastness and sacrifice, and expressed hope that Nasser Abu Hmeid will make a full recovery and be released from prison.[3]

The PA mouthpiece Al-Hayat Al-Jadida recently published several articles glorifying Latifa Abu Hmeid, calling her a "Palestinian national emblem" and a "heroine" who "nursed her sons on the milk of heroism, honor and pure nationalism until they became unparalleled knights on the path of resistance." The articles also accused Israel of responsibility for Nasser Abu Hmeid's medical condition, and one of them, by Fatah Revolutionary Council member Muwaffaq Matar, even claimed that Israel "deliberately plants" cancer in the bodies of Palestinian prisoners.
Israel Allows Mother to Visit Dying Terrorist Son Who Murdered Innocent Jews
While the Palestinian Authority (PA) is obsessed with demonizing Israel and its treatment of Palestinian terrorist prisoners, the truth paints a very different picture.

Terrorist Nasser Abu Hmeid was arrested in 2002. Following his conviction for the murder of seven Israelis — Eliyahu Cohen, Binyamin and Talia Kahane, Gad Rejwan, Yosef Habi, Eli Dahan, and Salim Barakat — he was sentenced to seven life sentences. Recently, while still in prison, Abu Hmeid developed lung cancer.

According to many senior PA officials, Israel implements a system of intentional "medical neglect." Others embellish the libel, saying that in Israeli prisons, there is "premeditated medical execution," and that Israel is implementing a policy of "slow death" for the imprisoned terrorists.

In contrast to the distorted and libelous PA picture, the reality couldn't be more different.

While in prison, Abu Hmeid's cancer is being treated with the utmost professionalism, and his mother, accompanied by one of her other children, was even being allowed to enter Israel to visit him in the Israeli hospital where he is receiving treatment, along with the terrorist's brother:
PA libel: Israel "wants to murder" the imprisoned terrorists
PMW:
PA accuses PMW of incitement for exposing truth about its education!
Responding to an Israeli news article on Palestinian Media Watch's report on Fatah's magazine Waed for children ages 6-15, which exposed that Fatah educates its children to reject Israel's right to exist, admire terrorists, and seek Israel's destruction, the PA is accusing PMW of "inciting against the Fatah Movement and the PA." The accusation was made by WAFA, the PA's official news agency, in its weekly report on "incitement and racism" in the Israeli media.

Ironically, the PA news agency accuses PMW of incitement for exposing and accurately quoting PA/Fatah's own education. The PA does not claim that PMW's research was faulty or that our translations were incorrect, rather the PA presents PMW's precise exposure of the truth about their education as "incitement."

PMW's report was presented already to Norwegian Members of Parliament and will be presented to members of US Congress and other parliaments in the coming months.

The following is the PA's news agency's attack on PMW's "incitement:
"The Palestinian [official PA] news agency WAFA has monitored the incitement and racism in the Israeli media …

In the paper Israel Hayom an article [on PMW's report] was published entitled 'This is how PA kids are brainwashed,' which incites against the Fatah Movement, the PA, and the Waed magazine that is published by Fatah (refers to PMW report "The PA/Fatah Vision for Israel's Destruction: A study of Fatah's Waed magazine for children ages 6-15"). The article [cites PMW which] claimed that the [Waed] magazine falsifies history and spreads lies, as 'Terror, murder, and a call to eliminate Israel, the occupying colonialist state, in addition to the invention of 5,000 years of Palestinian-Canaanite existence in this land, dominate the content in this magazine, which is meant for children ages 6-15.'

The article [cites PMW which] claimed: 'Fatah's rewriting of the past generates its vision for the future. The Israeli cities and the entire territory of Israel is described as part of occupied Palestine or with the expression "stolen Palestine." Fatah presents itself as the one leading the armed and ongoing Palestinian struggle, which will reach its end only when Israel is erased.'

It also [quotes Itamar Marcus, PMW director who] said: 'The material we found in the Waed magazine was much worse than what we found in the Palestinian schoolbooks and because of which the European Union (EU) and other bodies stopped their funding to the PA. Here we see Fatah's worldview in full, and it is built on demonization, war, and destroying Israel. Waed's ideology is that all of Israel needs to disappear, and a Palestinian state needs to be established in its place; and that there can be no compromise.'

The article [quotes Itamar Marcus who] said: 'If this is the PA's education, there is no peace process. We [PMW] call on all the governments and bodies funding the PA to condition their monetary support on erasing the hatred and encouragement of terror from the education of the PA and Fatah, as with education like this the PA and Fatah have proven that the peace process is just a show.'"

[WAFA, official PA news agency, Nov. 29, 2021]
PLO's goal: "To instill the culture" of destroying Israel among children
PMW:
Terrorist: Islam supports my killing Israeli teen; Islam permits killing every ?Israeli ?
Palestinian Authority religious leaders have repeatedly taught that Muslims are commanded by Islam to fight against - and even allowed to kill - people who they say have "stolen their land." Moreover, the entire PA leadership spreads the lie that all of Israel exists on "stolen" land. It is thus not surprising that when Muntasir Shalabi, who murdered 19-year-old Yehuda Gueta last year, was asked by investigators why he killed a random Israeli, he responded that every Israeli is a legitimate target according to "the religion" – because Israel "took houses in Ashdod and Haifa," Israeli coastal cities:
Israeli investigator: "How does a person like you reach the point of committing an attack?"
Shalabi: "According to the religion [of Islam] it is permitted for me to attack and even to kill someone who took my lands."
Israeli investigator: "To the best of my knowledge, you live in a large villa in the village of Turmus Ayya."
Shalabi: "I mean that you took houses in Ashdod and Haifa (i.e., Israeli cities)."

[Kan 11, Israeli TV, Jan. 6, 2022]

The murderer's answer directly follows the teachings of the two most important PA religious leaders Mahmoud Al-Habbash, Mahmoud Abbas' advisor on Islam and Supreme Shari'ah Judge, and Muhammad Hussein, the PA-appointed Grand Mufti. It is these two religious figures who disseminate the "moderate" PA interpretation of Islam.
This is a child in Gaza.

This is a child taught to hate.

This is a child taught by Hamas.

Doesn't he deserve a better education than this?#InternationalDayofEducation pic.twitter.com/ST7eVKFzNT

— Israel Defense Forces (@IDF) January 24, 2022
JCPA:
Iran Pushing to Increase Ballistic Missile Range to Cover Europe
Iran's Conservatives, the Missile Test, and the Vienna Talks
Farhikhtegan, the conservative newspaper, criticized former President Hassan Rouhani, writing, "While the Rouhani-led government had tried to curtail the country's missile tests and space drills to prevent any criticism from the West during the Vienna talks, the current government does not want to find favor in the West…. And, in fact, Ibrahim Raisi's government sees these experiments as a means of pressure on the other side of the talks."

The newspaper mentioned that the West had already made considerable efforts to bring Iran's missile and regional activities into the framework of the nuclear talks in Vienna (until the end of Rouhani's government). However, Tehran, while negotiating to revive the nuclear deal, is working aggressively to remove the issue of missiles from the talks.

Farhikhtegan praised the Raisi government, noting that "while there appears to have been some progress in the nuclear talks, the West has not stopped threatening Iran through escalating sanctions. Therefore, Tehran insists on the core issues to persuade the West to take clearer positions…. Tehran's strong emphasis on strengthening its military capability shows that as Western pressure intensifies, Iran will expand its military testing, in addition to increasing the scope of its regional campaign."

On December 30, 2021, Iran launched a liquid-fueled Simorgh space launch vehicle (SLV). However, it appears that the launch failed because its satellites failed to enter into orbit. Following the launch, Iran fended off criticism in the West of the launch, arguing Iran had the right to launch satellites.

The U.S. Defense Intelligence Agency found that "the new Simorgh (Safir-2) SLV could be capable of ICBM ranges if configured as a ballistic missile."12
By Targeting Civilian Ships, Iran 'Had Last Word' in Sea Shadow War With Israel
The Israeli Navy has played a crucial role in Israel's ongoing shadow war against Iran, but the events of the past months indicate that Jerusalem needs to rethink its long-term strategy on how to target certain Iranian activities, a maritime strategy expert has said.

Professor Rear Admiral (Ret.) Shaul Chorev, head of the Haifa Research Center for Maritime Policy and Strategy at the University of Haifa, told JNS that when it comes to the navy's purported sea shadow war with Iran, it is important to distinguish between two types of activities. The first involves reported missions to disrupt Iranian weapons smuggling at sea — a line of activity that Chorev described as imperative for Israel to pursue. The second, however, was the reported campaign targeting Iranian oil tankers that were delivering oil to the Bashar Assad regime in Syria.

"The navy reportedly conducted some highly daring and impressive operations, but one does not judge these things based on operational capability alone," said Chorev, a former Israel Navy submarine and missile-boat flotilla commander, and the first project manager of Dolphin submarines who was stationed at German shipyards ThyssenKrupp, which manufacturers the submarines.

In its annual summary for all three of its branches, the Israel Defense Forces said the navy conducted around 100 operations in 2021, "including dozens of special operations," without going into detail.
Iran Sentences French National to 8 Years in Prison for Spying: Lawyer
An Iranian court on Tuesday convicted French national Benjamin Briere of espionage, sentencing him to eight years and eight months in prison, Briere's lawyer said, describing the ruling as the result of a biased, highly politicized judicial process.

Briere, 36, has been held in Iran since May 2020, when he was arrested after flying a helicam — a remote-controlled mini helicopter used to obtain aerial or motion images — in the desert near the Turkmenistan-Iran border.

Briere was charged with spying and "propaganda against the Islamic Republic." He has through his lawyers consistently denied wrongdoing.

"This ruling is the result of a purely political process," his lawyer, Philippe Valent, said in a statement.

The family of the young man, who is on a hunger strike, "is alarmed by his physical and psychological health, in particular with the announcement of this verdict," Valent said, urging French authorities to step in.

Iran's judiciary was not immediately available for comment. There was no immediate reaction by France's foreign ministry.

In recent years, Iran's elite Revolutionary Guards have arrested dozens of dual nationals and foreigners, mostly on charges related to espionage and security.
Even the State Dept. squishes can't abide @USEnvoyIran's pathological pro-mullah, anti-American positions. Malley's negotiating team is quitting.
And he keeps grovelling to Iranian Nazis. https://t.co/eHFekHgzfd

— Caroline Glick (@CarolineGlick) January 25, 2022
?? — CENSORSHIP: @instagram has removed this tweet by @HillelNeuer from our Story, which lists the terror organizations backed by Iran, saying it goes against their guidelines. pic.twitter.com/uqZdYYpEJu

— Belaaz News (@TheBelaaz) January 25, 2022