From Ian:
Biden administration remains 'deeply blind' to inherent flaws of UNRWA, say Mideast experts
Wilf said that no matter what the Americans seek to achieve with their funding, the Palestinian perception is more important.

"The way that American and all Western funding of UNRWA is perceived by Palestinians—and again we have ample evidence of that in the book—is perceived as Western legitimacy for the idea that they are refugees, that the war of 1948 is not over and that it could one day be won to their cause of no Israel," she said.

The money, she said, will serve as fuel for another generation of conflict despite America's good intentions.

"I think one of the biggest problems of U.S. foreign policy and Western foreign policy is that they prioritize feeling good over doing good," said Wilf. "And that this is a classic case in point. They feel good about giving money, but they're actually doing something very bad. They're literally pouring money that translates into many more years of conflict."

Yet Israeli governments, with the exception of former Prime Minister Benjamin Netanyahu, have not prominently opposed the funding of UNRWA. Wilf said that this is due to a mistaken notion among the Israeli security establishment that UNRWA is a stabilizing force. Yet, she pointed out, it's not a coincidence that the places where UNRWA is most active, such as Gaza and southern Lebanon, are also the areas where Israel has found itself involved in wars combatting terrorism.

Romirowsky pointed out that Israel doesn't contribute to UNRWA; rather, it's American taxpayers that do, making it an American issue where the United States should ask what exactly it is funding.

Wilf noted that is especially true in Gaza, where 80 percent of the population is registered as refugees by UNRWA, despite being born there. The funding of UNRWA by the United States and Western nations has convinced the Palestinians that their place in Gaza is temporary.

"This means that they have exactly zero incentive to turn Gaza into the Singapore of the Middle East or the Dubai of the Mediterranean," she said. "Because Gaza, in their view, is not their home and every dollar that goes to UNRWA merely sustains and fuels the Palestinians in their view that Gaza is a temporary station. They can have it until they take back … 'Palestine from the river to the sea.' "

Instead, Wilf said that the Biden administration would be better served by defunding UNRWA, making it clear to the Palestinians that they're not refugees, that the 1948 war is over, and that Israel is here to stay.

The Biden administration, according to Wilf, should demonstrate that they would be "thrilled" to fund Palestinians with a goal of living next to Israel, rather than instead of Israel, but that it has no intention of underwriting a worldview that seeks to "eradicate, annihilate and erase an ally of the United States."
Will UN go ahead with plan to blacklist companies operating in Judea and Samaria?
A spokesperson for the Israeli Ministry of Foreign Affairs told JNS that despite an Israeli government transition back in June, "There is no change in the way Israel sees the UN human-rights office and there won't be until there will be a fundamental change on its side and the way it treats Israel."

OHCHR spokesperson Rupert Colville told JNS, "Unfortunately, we have not received any indication from the Israeli authorities that our requests for visas will be answered in the near future. Nor have we received any specific requests from the Israeli authorities in relation to the possible granting of visas. As a result, none of the 18 international staff are currently able to return … which is deeply regrettable," adding that his office has reached out to the Israeli government on numerous occasions, without any substantive response.

"We are continuing to engage with concerned UN member states and continue to reach out to Israel in order to sort out this unsatisfactory situation. But so far, these efforts have not borne fruit. We sincerely hope the visa issue will finally be resolved soon and that we will be able to revert to our normal working conditions … as mandated by the international community," said Colville.

Among the 112 blacklisted businesses, 94 are domiciled in Israel with the remaining 18 scattered in the United States, Great Britain, France, Luxembourg, the Netherlands and Thailand. The American companies include international food conglomerate General Mills – known for products such as Cheerios cereal and Häagen-Dazs ice-cream – along with communications company Motorola Solutions and travel lodging website Airbnb, which delisted rental properties in Jewish communities in Judea and Samaria in 2018 before reversing course under legal pressure.

The BDS movement has had no noticeable impact on Airbnb's current operations in Judea and Samaria or elsewhere, and none of the companies on the OHCHR blacklist have made any public indication that their inclusion has harmed their bottom line or that they plan to decrease their activities in any territory tied to the Israeli-Palestinian conflict.

The OHCHR said it had examined another 76 companies that were ultimately not included in the original list. It has given no indication yet whether it intends to follow through with an updated blacklist this winter.

An Israeli government source told JNS that none of the foreign members of the record 24 full-time staff expected to be hired for the current Commission of Inquiry should expect to receive a visa to conduct its work either. The commission's findings could potentially be used by organs like the International Criminal Court to bring charges against current and former Israeli government officials and military leaders – a process that current Israeli Defense Minister Benny Gantz reportedly personally requested that Palestinian Authority leader Mahmoud Abbas put a halt to.

"In my experience, the Palestinians do promise not to continue with their diplomatic terrorism to use international organizations as a platform to carry out their war against Israel, but they always retract their commitment," said Danon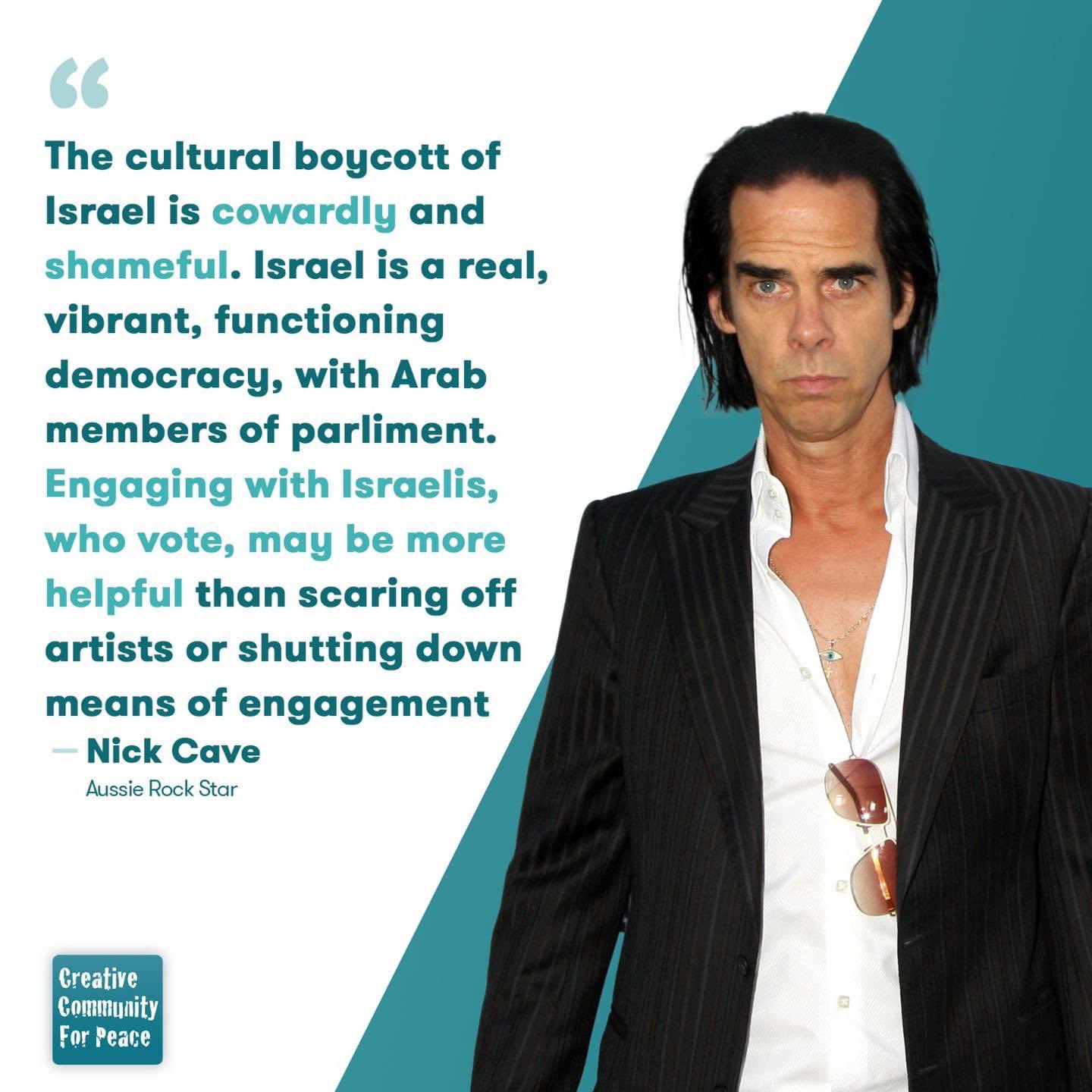 Amid calls to boycott #Israel at #SydneyFestival, @joshrfeldman writes: "There's no excuse in isolating and vilifying Jews."

Op-Ed in The @australian:https://t.co/LHHEMaHE9m pic.twitter.com/um1PTFQHpt

— Arsen Ostrovsky (@Ostrov_A) January 9, 2022
Hoodlums, Jewish teens and the BBC
To recap the strife over BBC's reporting, Marie van der Zyl, the president of the board of deputies, complained in an op-ed, published in The Jewish Chronicle of London, that BBC said the young pro-Arab men were reacting to an anti-Muslim slur from one of the bus passengers, according to JTA. The board's viewing of video from the scene determined that none of the Jews on the bus said anything Islamophobic.

"The supposed slur, which the BBC insists is there, is nothing but fiction," she wrote. "This raises serious questions about deep-seated biases within the BBC towards Israelis, and towards Jews in general."

Van der Zyl added that the BBC's claims about the slur are probably based on a mistranslation of a sentence uttered in Hebrew meaning "call someone, it's urgent," according to the board's report.

"That misreporting is a colossal error on the part of the BBC," she noted. "It has added insult to injury in accusing victims of antisemitism of being guilty of bigotry themselves. What takes this from an egregious failure to something far more sinister is the BBC's behaviour when confronted with its mistake. Instead of admitting it was wrong,

"Instead of admitting it was wrong, it has doubled and tripled down on insisting that a Hebrew cry for help must be an anti-Muslim slur," she continued.

A BBC spokesperson sent JTA an e-mail that read: "There was a brief reference to a slur, captured in a video recording, that appeared to come from the bus. We consulted a number of Hebrew speakers in determining that the slur was spoken in English. The brief reference to this was included so the fullest account of the incident was reported."

The spokesperson did not provide further details on the nature of the alleged anti-Muslim slur, according to JTA. BBC Director-General Tim Davie is scheduled to meet with board members soon to discuss its coverage of the incident.

With BBC's reporting, the harassers can say they had a right to pound their hands against the bus. Very often, people have claimed a right to punch anyone who denigrates their race or religion. They have no right to strike others unless it is in self-defense.

This is assault, and that is a criminal offense. These are hoodlums, not political dissenters. Those men who pounded their hands on the side of the bus must be punished. If that leaves them with only the prison walls to pound their hands upon, that's fine with me.
BBC debate on 'whether anti-Zionism should be a protected characteristic' is a gross insult, says Board
The BBC has come under fresh fire from the Board of Deputies for hosting a debate on whether anti-Zionism should be a protected characteristic.

Board President Marie van der Zyl called the debate, planned for Radio 4's Sunday programme, a "grotesque insult to an overwhelming majority of British Jews".

The programme risks further souring relations between the BBC and the Jewish community amid an ongoing row over its reporting of the antisemitic attack on Jewish teenagers in Oxford Street.

Director General Tim Davie is due to meet with the Board this month as the BBC faces a barrage of criticism over its handling of the November 29 attack in which students out celebrating Chanukah were spat at, forcing them to take refuge in their hire bus from a gang of thugs who were filmed banging on the widows, shouting abuse and making Nazi salutes.

BBC London's reporting of the attack claimed a racial slur could be heard from within the bus but that claim is widely disputed and has been categorically denied by the teenagers themselves.

The latest controversy will do little to improve strained relations. Board of Deputies President Marie van der Zyl said: "Zionism is the belief that the Jewish people have the right to self-determination in our ancestral homeland. The BBC's intention to host a debate on whether vocal opposition to that belief should be a 'protected characteristic' is a grotesque insult to an overwhelming majority of British Jews.
Ocasio-Cortez faces dilemma over staffer who called Israel 'racist European ethnostate'
The Zionist Organization of America has asked Rep. Alexandria Ocasio-Cortez (D-NY) to "immediately" dismiss legislative assistant who made antisemitic comments targeting Israel on social media.

"Hussain Altamimi has made false, hateful, antisemitic, anti-Israel accusations on Instagram," ZOA national president Morton Klein said in a letter sent to Ocasio-Cortez on Wednesday. He added that Altamimi's "vitriolic posts are likely to add to the atmosphere of anti-Semitism and hatred that has fueled increasing, frightening, violent attacks on Jews in New York and throughout the United States."

Fox News reported that Altamimi, who joined Ocasio-Cortez's office in November, shared on his Instagram story on Dec. 24 a post from an account called "Let's Talk Palestine," which falsely accused Israel of "apartheid" and of having a "racial hierarchy." Altamimi accompanied the post by writing: "Israel is a racist European ethnostate built on stolen land from its indigenous population!"

In his letter to Ocasio-Cortez, Klein insisted that "the racist dictatorship in the area is the Palestinian Authority."
Israel Advocacy Movement: Fake rabbi converts to Islam
Rabbi Mort (Morteza Javadi) and his wife Rabisa Summer, attracted thousands of followers online. On Christmas they claim to have converted from Judaism to Islam… there was one small catch, they were never Jewish to begin with!
The 'West Bank,' or Judea and Samaria?
Geographical boundaries were drawn in 1922 when the League of Nations issued a mandate recognizing "the historical connection of the Jewish people with Palestine" and "the grounds for reconstituting their national home in that country." Jews were granted the legal right to "close settlement" west of the Jordan River. Land east of the river, identified as Transjordan, was gifted to Hashemite Emir Abdullah, who ruled the territory for the next 30 years. "Palestinians," who did not yet exist as a distinct people, were not mentioned.

Twenty-six years later, on May 14, 1948, the Jewish State of Israel was born, and five Arab nations—Jordan, Egypt, Syria, Lebanon and Iraq—launched a war to annihilate it. Israel survived, but its eastern boundary was significantly narrowed. Jordan's newly conquered territory became known as its "West Bank." Comprising biblical Judea and Samaria, it included the Old City of Jerusalem, location of the First and Second Temples; and Hebron. The fledgling Jewish state was deprived of its holiest ancient sites and capital cities.

Within two decades, history was reversed. In the 1967 Six-Day War, Israel retrieved its ancient land—Judea and Samaria—west of the Jordan River. Jordan's "West Bank" now existed in memory only, although the label has continued to be applied by those, especially The New York Times, which demands that Israel return to its precarious (and history-denying) pre-1967 boundaries. Otherwise, according to the paper, it remains guilty of the illegal "occupation" of "Palestinian" land.

But demography and geography reinforce historical Jewish claims to this land. By now, nearly 500,000 Israelis live in Judea and Samaria. Nearly 60 percent inhabit five settlement blocs comprising less than 2 percent of the land east of Israel's pre-1967 border. Ironically, the smallest number (800) live where Jewish historical claims are the oldest and deepest: Hebron.

International pressure has not deterred Israel from expanding the settler population. The tenacity of these despised Israelis fulfills the yearning of Jews to return to their biblical homeland. That, after all, defines Zionism. Why, under any circumstances, should Israel relinquish it?

Amid the unrelenting criticism of Israel, especially in the United Nations, it is seldom noticed that Palestinians already have their own state east of the Jordan River, in Palestine. It is the Kingdom of Jordan, where they comprise more than half the population. There is no reason for biblical Judea and Samaria to become another Palestinian state.
i24: Macron reiterates 'commitment' to Israel-France ties
Analysis by Israel's former ambassador to France, Daniel Shek.

French president reiterates that Israel's security is of the utmost importance to him

Israeli Foreign Minister Yair Lapid conducted a lengthy phone conversation with French President Emmanuel Macron on Saturday evening.

According to Israel's Foreign Ministry, the conversation focused on regional challenges, including the ongoing talks concerning Iran's nuclear program and Israel's demands to ramp up the pressure on its regional foe.
Hamas claims to nab Palestinian who aided alleged 2018 Mossad hit in Malaysia
The Hamas terror group announced on Sunday that it had arrested a Gaza Palestinian who it alleged collaborated with the Israeli Mossad spy agency in the targeted killing of a Hamas weapons expert in Malaysia.

Fadi Mohammed al-Batsh, a Gaza-born electrical engineer and avowed Hamas member, was gunned down by two motorcyclists as he walked to dawn prayers in Kuala Lumpur in 2018, in a killing widely blamed on Israel.

"We arrested a person involved in the assassination of engineer Fadi al-Batsh in Malaysia. He admitted to participating in the assassination, which was commissioned by the Israeli Mossad," the Hamas-run Gaza Interior Ministry said in a statement Sunday.

The suspect has yet to be publicly identified by Hamas authorities. Al-Batsh's father told Gaza media that he would demand the death penalty and ask that he be allowed to carry it out himself.

"I will request to do to him exactly what he did to my son," Mohammad al-Batsh told the Hamas-linked Shehab news agency.

After al-Batsh was killed, the scientist's family immediately blamed the Mossad for his death. Hamas officially claimed al-Batsh as a member posthumously. The armed wing of Hamas described al-Batsh as a member of the terror group's military wing and "a commander."
Khaled Barakat, Senior Member of PFLP and Samidoun Leader: "The Israelis and the Nazis Are Almost Identical in Terms of the Way They Look at the Victim" (Archival) #Canada #Palestinians #antisemitism pic.twitter.com/Dd0O3CPMQq

— MEMRI (@MEMRIReports) January 9, 2022
PMW:
Democracy PA style
While the EU's own "2017 - 2020 Joint Strategy Towards a democratic and accountable Palestinian State" declared that the PA compliance with the "democratic principles" and the "holding of elections" were "non-negotiable principles," in practice, not only were the demands negotiable, they were in fact completely irrelevant.

Notwithstanding the absence of any elections in over a decade and the complete lack of parliamentary activity (since the parliament has not actually met or functioned since mid 2006), PA financial records show that for the years 2011 - 2018 (inc.) the PA spent no less than 104,566,000 shekels (approximately $33 million/ €29 million) on the PA's "Central Election Committee." Similarly, the PA spent no less than 336,746,000 shekels (approximately $108 million/ €95 million) on the PA's "Legislative Council" - i.e., the PA Parliament.

In November 2021, the PA and the EU inaugurated a new building for the PA Central Elections Committee. The EU had donated €6 million for the building. Seeing that no elections have been held for years, the EU might rightly ask itself what its money is going to?

As Palestinian Media Watch has already reported, in the absence of any real democratic tradition, when Abbas leaves the position of PA Chairman, the PA will most likely face a period of turmoil. According to Palestinian opinion polls, the leading candidates to replace Abbas as PA Chairman are Marwan Barghouti - a convicted terrorist serving 5 life sentences in an Israeli prison, inter alia, for his part in the murder of 5 people - or Ismail Haniyeh - the head of Hamas, designated by Israel, the US and the EU as a terror organization. If parliamentary elections were held based on the electoral lists submitted towards the later cancelled May elections, Hamas would again win a majority of the seats in the PA Parliament, as it did in the 2006 elections.

While Robert Kennedy Jr. said that "Democracy is messy, and it's hard. It's never easy," democracy PA style, in which elections are a rare event, so far has proven easy-peasy for Abbas and his fellows in the Fatah party.
Abbas Arrives in Sharm El-Sheikh to Meet With Sisi
Palestinian Authority President Mahmoud Abbas arrived in Sharm el-Sheikh on Sunday to meet with his Egyptian counterpart Abdel-Fattah el-Sisi.

According to PA envoy to Cairo Diab al-Louh, Abbas will stay in the city for the next two days.

"Abbas and Sisi will discuss the latest developments in the Palestinian arena, efforts to advance the peace process and end the Israeli occupation," al-Louh said.

Abbas is accompanied by his two main advisers, Hussein al-Sheikh — who is responsible for relations with Israel — and Palestinian intelligence chief Majed Faraj.

Last week, Abbas accused the Jewish state of practicing "hideous policies of ethnic cleansing and organized terrorism" against the Palestinians.

Abbas spoke on the 57th anniversary of the launch of the first attack on Israel by the ruling Fatah faction.

The PA leader did not mention in his speech the meeting with Israel's Defense Minister Benny Gantz, which was strongly condemned by several factions and Palestinian activists.
Lebanon hit by blackout after rioters storm substation
Seth Frantzman:
Iran and its proxies are emboldened by lack of accountability
What have Iran and its proxy groups been up to? Drone and rocket attacks on US forces in Iraq and Syria, a drone attack on a commercial ship in the Gulf of Oman, illegal weapons transfers to a terrorist group in Lebanon, illegal weapons transfers to Yemen, firing ballistic missiles at Iraq. The list is long.

However, none of these incidents have led Iran to break any international agreements, violate international law, be summoned to international courts or receive any kind of real condemnation.

It is a unique aspect of Iran and its proxies that attacks in any country in the Middle East and trafficking arms across the region appear to receive total impunity. This is unique because other countries that have sent weapons to conflicts in the region have been called out.

The UAE, for instance, is currently in the crosshairs of at least one recent article at Foreign Policy slamming the US for not reining in Abu Dhabi; Turkey is accused of a role in Libya; Russia is routinely critiqued for its role in Syria, Libya and other conflicts; Saudi Arabia has gotten slammed for its campaign in Yemen.

Iran's impunity appears to be large in this respect. No other country in the region has been accused of trafficking drone technology and having proxy militias use the drones to attack third parties.

Other countries have used armed drones, such as Turkey, but their methods are more direct than Iran's. That doesn't necessarily make Turkey's drone war in Iraq and Syria any better, but it makes it easier to trace.

Iran, in comparison, has pursued a strategy of empowering local militias, arming them with weapons and having them hollow out their respective states to the point that the armed paramilitary becomes the country itself, taking over its military and guiding its foreign policy.
After poet dies of COVID in Iranian jail, activists blame Tehran
Dissident Iranian poet and filmmaker Baktash Abtin died in detention in Tehran after falling ill with COVID-19, rights groups said Saturday, angrily blaming the Islamic Republic's leadership for his death.

"Baktash Abtin has died," the Iranian Writers Association (IWA) said in a statement on its Telegram channel after the author was put into an induced coma in hospital earlier in the week.

Paris-based media rights group Reporters Without Borders (RSF) confirmed his death in a statement on Twitter, saying he "had been unjustly sentenced to six years in prison and was in detention in hospital, ill with COVID-19 and deprived of the necessary care."

"RSF blames the regime's authorities for his death," it added, posting a picture of Abtin in a striped Iranian prison uniform, shackled by his leg to a hospital bed.

Hadi Ghaemi, the executive director of the New York-based Center for Human Rights in Iran (CHRI), said "Baktash Abtin is dead because Iran's government wanted to muzzle him in jail."

"This is a preventable tragedy. Iran's judicial chief [Gholam-Hossein Mohseni-Ejeie] must be held accountable," Ghaemi added.
Iraqi Researcher Ghaleb Al-Shabandar: People Say Iraq Is Controlled by America, Yet the Militias Receive Iranian Support Freely and Attack the U.S. Embassy; We Defended Iran from ISIS, Not the Other Way Around #Iran #Iraq pic.twitter.com/KMRwhokohZ

— MEMRI (@MEMRIReports) January 9, 2022
Bucks County PA Elected Official Resigns After Sharing Antisemitic Conspiracy Theories on Facebook
An elected Middletown Township official resigned days after she took office when she was outed for sharing antisemitic content, posts supporting a violent conspiracy theory.

Kristi Ann Morris, a Republican who has said she has a doctoral degree and was a chemist, resigned after a township Republican brought to light posts made from a social media account bearing her name.

Morris was sworn in to her role as a member of the Middletown Township Board of Auditors Monday evening. Auditors serve a six-year term to the three-member board which oversees financial audits of the municipality and meets once or twice per year.

The elected-official resigned by midweek after being confronted about her posts.

The QAnon conspiracy was mainstreamed in recent years as numerous prominent conservatives have supported it. Many attackers during the January 6, 2021 assault on the U.S. Capitol displayed iconography that is often associated with the conspiracy.
Labour MP Grahame Morris is director of a controversial website that 'broke antisemitic guidelines'
A Labour MP is a director of a controversial website that has been accused of publishing antisemitic attacks and conspiracy theories, The Mail on Sunday can reveal.

Grahame Morris, MP for the 'Red Wall' constituency of Easington in County Durham, is a director of Palestine Deep Dive (PDD) which has been accused of providing a platform for antisemitism.

The revelation comes days after Keir Starmer declared that Labour was 'deeply patriotic' and sought to distance himself from his predecessor Jeremy Corbyn, whose term as leader was dogged by an antisemitism row.

Mr Morris last night confirmed he was a trustee of Palestine Deep Dive and admitted that he had failed to declare his directorship to parliamentary authorities. Research by Labour Against Antisemitism (LAAS) revealed the Left-wing MP is a founding director of PDD.

The news site contains content that appears to have broken guidelines on antisemitism laid out by the International Holocaust Remembrance Alliance and adopted by the Government in 2016.

Last May, PDD published a blog post by former South African politician Ronnie Kasrils claiming 'Israel's racism' has 'let loose the pogroms so reminiscent of Czarist times and Kristallnacht in Germany, 1938'.

In November, Pink Floyd's Roger Waters, a staunch supporter and contributor to PDD, blamed all Israelis voting in elections for supporting 'genocide' against Palestinians. PDD was forced to apologise last month over a separate interview in which Mr Waters attacked BBC Panorama for helping to run a 'smear campaign' against Labour with its 2019 investigation into antisemitism in the party.
'F–k Your White Supremacy Nation,' Says Handwritten Note in Amazon Package Containing IDF Sweatshirt
Alexander Gindin received a shock on Thursday night when he opened a package from Amazon and discovered a blunt handwritten note attached to the IDF hooded sweatshirt he'd ordered: "F–k your white supremacy nation."

Born into a Jewish family from the Soviet Union who arrived in the US in 1990, Brooklyn resident Gindin told The Algemeiner on Friday that he is "someone who's involved in the Jewish community and supports the defense of the Jewish state."

He had purchased the $32.99 black hoodie embossed with the Hebrew name and six-pointed insignia of the Israel Defense Forces as a gesture of solidarity with the young Jewish man assaulted and insulted as a "dirty Jew" in Brooklyn last month for wearing the same sweatshirt, he explained.

Gindin said that he had immediately contacted Amazon after discovering the note with the offending message taped across the IDF insignia on the shirt.

An agent at Amazon's customer service had been sympathetic, Gindin said, but was unsure of how to direct the call. He provided Gindin with a number for Amazon's corporate office and suggested he call there. But when he called the corporate office, Gindin was told firmly that only customer service was able to assist him.

"I made it clear to the person at corporate that this was an antisemitic and racist matter, and she said, 'I understand,' but she kept repeating that this was a customer service issue," Gindin said. "I expected Amazon's corporate office to have more insight. When it comes to a matter of this nature, it's very much a corporate issue. It's not about a delivery delay or damage to a product, when you would call customer service."
Nazi Document 1937

"The formation of a Jewish state… is not in Germany's interest... Therefore, there is a German interest in strengthening the Arabs as a counter weight against such possible power growth of the Jews." pic.twitter.com/iDzrxoDRLQ

— Adin - ???? (@AdinHaykin1) January 8, 2022
The man who smuggled Iraqi date palms to Israel
There is more to a box of Israeli dates that meets the eye. The dates are grown in Israel thanks to the efforts of one man, Ben-Zion Israeli, who smuggled the original date plants from Iraq. With the help of historian Sami Sourani, we piece together the remarkable story of a life – and tragic death – dedicated to Jews and Israel. One of a vanishing breed of 'date palm climbers' in Iraq

From time immemorial, Jews in Eretz Israel had a great interest in the Jews of Babylon. Jewish emissaries (Shlihim) were sent there throughout history. Most used to collect money for the Jews of the Holy Land. We don't know if any tried to bring back samples of Iraq's dates, highly prized for their quality. If they did they would have certainly failed. Taking date plants from Iraq was considered a capital crime with a heavy penalty. Iraq produced 600 varieties of dates and, until drought and conflict wrought havoc with the plantations, the country was one of the world's major producers.

But one man did manage to smuggle out Iraqi dates – and until today, they are the basis for Israel's flourishing date production. Ben-Zion Israeli (February 20, 1887 – July 30, 1954) was a Second Aliyah immigrant, agriculture pioneer settler in Eretz Israel, a founder of Kibbutz Kinneret, active in protecting the farmers and founder of a company of infantry in the Jordan Valley. He was also active in the re-introduction of date trees in Israel.

Israeli was born Benzion Chernomorsky in the town of Glukhov in Ukraine to a traditional Jewish family. His father was a butcher and a dayan. Until the age of 15, he studied at a Talmud Torah. In 1906 , after the Kishinev riots, he immigrated to Eretz Israel and changed his name to "Israeli".

During his travels in the countries of the East, he met with Jewish communities. On many occasions he was the first to bring them news of the Jewish Zionist revival in the Land of Israel. For example, a letter from Rabbi Yosef Fathi Sahiq from Baghdad expresses his admiration after the meeting with the pioneer from Eretz Israel.

In 1934 Ben-Zion devoted an entire journey to meeting Jewish communities in Iraq and Kurdistan: he visited Mosul and Kirkuk. Upon his return to Israel, he demanded that the Jews of Kurdistan and Iraq be permitted to emigrate. On other travels he visited the crypto-Jews of Mashhad in Iran, who saw him as the Messiah.
Jonathan Tobin:
The billionaire who cared about Israel and the Jews
Every age has its own narrative myth about those who acquire great wealth. In the 21st century, the prevailing story is that of the nerd who parlays technological genius into billions. The Big Tech oligarchs who make their way onto the Forbes' billionaire list are envied and feared. But with but a few conspicuous exceptions, their posh lifestyles, liberal politics, and donations to fashionable and politically correct charities generally protect them from the worst abuse that pop culture can inflict on the famous. The nerd billionaires may sometimes be mocked, but the chattering classes still laud them for funding the causes they support.

That was not the case with Sheldon Adelson. The casino magnate who died one year ago this week at the age of 87 was a throwback to the Horatio Alger "rags to riches' tales of the 19th century. He will be remembered primarily not so much for how he made his money as the manner in which he gave so much of it away.

Even a year later, his name still resonates with his critics but also with those who understand just how much he meant to the cause of Israel and helping the Jewish people.

At the time, his death was greeted with a torrent of abuse from liberals – in both the United States and Israel – that would have otherwise been considered appropriate for the passing of a controversial politician. Along with his wife, Dr. Miriam Adelson, he gave more to Jewish causes than any other philanthropist in the first decades of the century. Indeed, his impact on the Jewish world in recent decades has been so great that it's hard to measure because his philanthropic work and leadership was so ubiquitous.

Rather than being chiefly remembered for this, media reactions to his death paid more attention to the money he spent on aiding the campaigns of Republican candidates he saw as friends of Israel. He used the access he acquired with his wealth to lobby not just Congress, but also presidents and prime ministers with an unabashed zeal for bending them to his will on issues related to Israel's security.

Unlike most billionaires, he eschewed fashionable and politically correct causes such as those associated with the environment and global warming. Indeed, Adelson had little interest in playing the role of a cool and fashionable member of the elite as did most of the other denizens of the Forbe's list.