From Ian:
David Collier:
What really happened to the million Jews in Arab lands?
The need for the whitewash
By the early 20th century, the attacks on these Jewish communities were brutal. Much of it was government driven, with increasing anti-Jewish legislation appearing throughout the region. But there was also a lot of anti-Jewish violence on the street. This all spiked dramatically when Israel was founded but had started long before. The growing hostility was to drive the ethnic cleansing of every major Jewish community inside Arab lands. The creation of nearly a million Jewish refugees.

For those pushing an anti-Israel agenda – and whose entire narrative is built around the non-necessity of Zionism and the tragic existence of Palestinian refugees, the true history surrounding Jewish refugees creates five key problems:
1. The image of co-existence is a myth
2. There were more Jewish refugees created than Arab refugees
3. The value of what the Jewish refugees had stolen from them was many times greater than anything the Arab refugees can claim they lost
4. The attack on the Jewish communities was unprovoked and on an innocent civilian population. The same is not true of much of the Arab population in the mandate, with many Arab villages choosing a violent confrontation that fuelled a civil conflict
5. Like it or not, many Arab families in the mandate area had simply moved into the area as the Ottoman empire collapsed – or as Zionist investment created opportunity. This means many of the Arab refugees had no real roots in the mandate area (one example – the 'Palestinian' hero of the 1930s, Izz ad-Din al-Qassam – was born in Northern Syria.) The same could not be said of the ancient Jewish roots in places such as Egypt, Iraq or Yemen.

All of these factors create a huge problem for anti-Israel activists. In real terms, the unprovoked destruction of the Jewish communities in the MENA region was far worse than the destruction of the Arab communities engaged in civil conflict in the mandate area.

Another *key difference* between the two – was what followed their respective departures. While Israel looked after Jewish refugees and absorbed them – so today they no longer exist – the Arabs disgracefully *CHOSE* to weaponise the refugees. Instead of absorbing them, they locked them into camps and deliberately perpetuated their suffering. Many of the grandchildren of these Arab refugees still live in camps today, solely because the Arab nations wanted to keep them that way.

There is even mind-numbing hypocrisy in the way these people are treated. People still refer to a Jordanian whose ancestors fled the mandate area in 1948 as a 'refugee' – but nobody would dream of doing the same to an Israeli whose ancestors were expelled from Egypt. Both of these families have new nationalities – but are treated very differently.

But even all this misdirection wasn't enough. Even with the UN, UNHRC, Amnesty, HRW and media outlets like the BBC – all playing along with the gross deception. The anti-Israel propaganda machine needed more.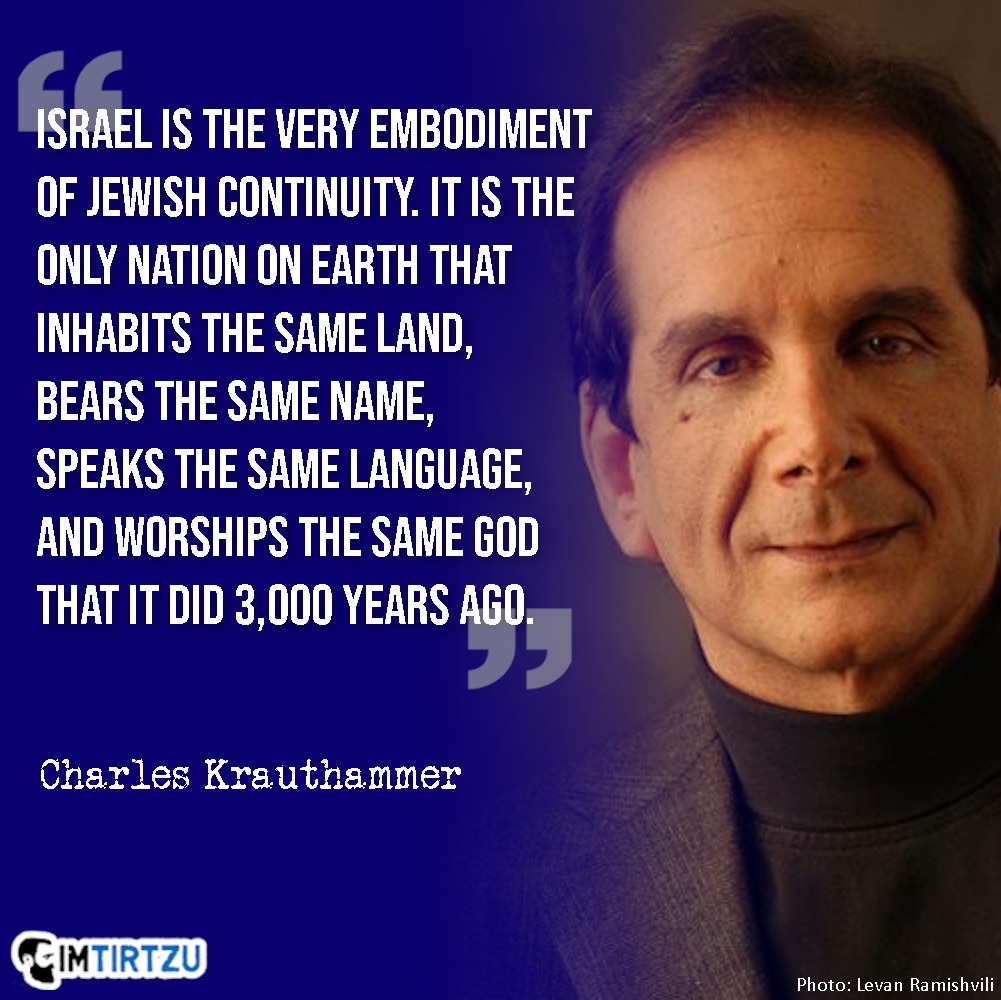 Chair of Ben & Jerry's Board Voted as '2021 Antisemite of the Year' in Watchdog Poll
The chairperson of Ben & Jerry's board of directors and vice president of the Ben & Jerry's Foundation has been crowned the "2021 Antisemite of the Year" by thousands of voters in a contest organized by the StopAntisemitism.org watchdog group, it was announced on Sunday.

Anuradha Mittal was selected over two other "finalists," singer Dua Lipa and Republican Congresswoman Marjorie Taylor Greene of Georgia, following several weeks of voting. The Ben & Jerry's chair was a leading force behind the company's announcement in July that it would stop selling its products in the West Bank and eastern Jerusalem — areas the ice cream maker called "occupied Palestinian territory" — by the end of 2022 because doing business there was "inconsistent" with company values.

In response to the boycott move, several US states, most recently Illinois, announced that they will divest pension and public funds holdings from Ben & Jerry's parent company, Unilever, in accordance with anti-BDS laws.

"For us and for the voters, Mittal was clearly the 2021 Antisemite of the Year," said StopAntisemitism Founder and Executive Director Liora Rez. "The Ben & Jerry's boycott is shamelessly biased and Mittal's commitment to promoting her antisemitic and anti-Israel agenda is deplorable. The way she has leveraged her namesake and power in the corporate world to promote antisemitic initiatives is horrendous."

Mittal did not immediately respond to an Algemeiner request for comment. She defended Ben & Jerry's decision in August, saying, "It is not about boycotting Israel … the occupation is anti-Israel. Our decision was pro-Israel, pro-humanity, pro-human rights."

In 2018, under Mittal's leadership, Ben & Jerry's partnered with anti-Israel activist and Women's March co-founder Linda Sarsour, StopAntisemitism noted. Mittal is also the founder and executive director of the left-wing policy think tank Oakland Institute, where she led a team that wrote a series of reports called "Palestine for Land and Life," which claims to document "everyday life under occupation" and "the use of laws and military orders which subjugate Palestinians."
Meet our 2021 Antisemite of the Year - Ben & Jerry's Anuradha Mittal

Mittal spearheaded the antisemitic boycott against various parts of Israel that led to:

- 5 states divesting their pension assets from parent company Unilever
- an SEC investigation
- a drop in Unilever stock pic.twitter.com/INLkVpV9aG

— StopAntisemitism.org (@StopAntisemites) December 28, 2021
Rabbi Abraham Cooper and Kinue Tokudome:
Japan-Israel ties at 70: obstacles and opportunities
Next year, Japan and Israel will reach a major milestone: 70 years since relations were established between these two unique democracies. In that time, both countries have made immense strides from uncertain times following World War II. Today, in the 21st century, they are both among the most technologically advanced democracies.

As two people who have worked to promote understanding and friendship between Japanese and Jewish people for decades, we enter this anniversary year with great anticipation.

One of us has been building relationships in Japan since the 1980s to increase awareness and educate Japanese people about the Holocaust, Jewish history, and Israel. The other has been writing and translating books and articles about the Holocaust and Jewish people for Japanese audiences for more than 25 years.

We have traveled to Japan many times; met with Japanese government officials as well as Israeli and American ambassadors to Japan; and spoken to the media.

Recently, an interesting article caught our attention. It suggested that Japan and Israel could form a powerful new alliance with the US. This is a wonderful vision that deserves to be pursued.

However, we believe that it is imperative for Japan to first address its long-held position towards Israel that has deeply disappointed those who would support closer ties.
Alan M. Dershowitz:
Should the Late Bishop Tutu Get a Statue?
He was among the world's most respected figures. His recognizable face—with its ever-present grin—has become a symbol of reconciliation and goodness. But it masks a long history of ugly hatred toward the Jewish people, the Jewish religion and the Jewish state. He not only believed in anti-Semitism, he actively promoted and legitimated Jew-hatred among his many followers and admirers around the world.

He has attacked the "Jewish" – not Israeli – "lobby" as too "powerful" and "scary." He has invoked classic anti-Semitic stereotypes and tropes about Jewish "arrogance", "power" and "money." He has characterized Jews a "peculiar people," and has accused "the Jews" of causing many of the world's problems. He once even accused the Jewish state of acting in an "unChristian" manner.

Let the record speak for itself, so that history may judge Tutu on the basis of his own words — words that he has often repeated and that others repeat, because Tutu is a role model for so many people around the world. Here are some of Tutu's hateful words, most of them carefully documented in a petition by prominent South Africans to terminate him as a "patron" of the two South African Holocaust Centers, because he used his status with these fine institutions as legitimization for his anti-Jewish rhetoric.

He denied that Israel is a "civilized democracy" and singled out Israel—one of the world's most open democracies—as a nation guilty of "censorship of their media." He urged the Cape Town Opera to refuse to perform George Gershwin's Porgy and Bess in Tel Aviv and called for a total cultural boycott of Jewish Israel, while encouraging performers to visit the most repressive regimes in the world.

He was far more vocal about Israel's imperfections than about the genocides in Rwanda, Darfur and Cambodia.

Even in death, his bigotry against Jews must be recounted and considered in any honest reckoning of his decidedly mixed legacy, and in any decision whether to honor him with statues or other forms of canonization, especially at a time of increasing antisemitism throughout the world.
Jonathan S. Tobin:
Archbishop Tutu and the disturbing power of intersectionality
Worse than that, a look at Tutu's statements about Jews over the years reveals a man that adopted attitudes that are inconsistent with his status as a leader of the human rights movement.

As Harvard Law Professor Alan Dershowitz noted in a critique of Tutu a decade ago, his unfortunate comments about Jews included repeating traditional memes about them thinking "they had a monopoly on God" that merited justified criticism from Jesus. When discussing the Holocaust, he claimed that "the gas chambers" led to a "neater death" than those suffered by the victims of apartheid, even though, for all of its horrors, the Afrikaner government did not attempt to exterminate non-whites but to subjugate them. In a further example of his cluelessness about the subject,

Tutu also demanded that Jews "forgive the Nazis for the Holocaust." Yet, he never seemed capable of forgiving Jews for what he wrongly described as "oppressing" Palestinians.

That Tutu's claims about Israeli practices being akin to apartheid are false is obvious to all but anti-Zionist propagandists. Contrary to that ridiculous comparison, Arabs within Israel are not denied equal rights under the law or forbidden to live alongside or even travel among Jews as blacks were in South Africa. They have the full rights of citizens in a democracy. Today, an Arab party, which itself disputes the right of Jews to have a state, though its leader appears to be retreating from that stand, sits in Israel's government and exercises power.

The Arab population of the 'West Bank' is autonomously governed by the anti-democratic Palestinian Authority regime. If Arabs haven't acquired an independent state alongside Israel — other than the Hamas tyranny in Gaza that is an independent state in all but name — it is not because of Zionist efforts to relegate them to a legally inferior status. Rather, it is because for the last 100 years of the conflict, they have consistently opposed the right of the Jews — who today constitute a majority of all those living in Israel, the West Bank and Gaza rather than a small minority of the total population as was the case with whites in South Africa — to have a state, no matter where its borders might be drawn, and have refused every offer of a compromise that would have meant a two-state solution.

Tutu refused to acknowledge that the Palestinian goal has always been the eradication of Jewish sovereignty anywhere in the country and not just to evict Jews from the West Bank and Jerusalem.

Even when speaking about specific events, Tutu's rhetoric about what life in Israel was like was completely detached from reality.
Emily Schrader:
Archbishop of Canterbury falls for anti-Israel lies
Last week, in the lead up to Christmas, Israel was once again thrust into the spotlight courtesy of Archbishop of Canterbury Justin Welby, who jointly published an article with Anglican Archbishop in Jerusalem Hosam Naoum in The Sunday Times claiming Christians were being "systematically" driven out of the Holy Land.

Yet the statistics prove otherwise.

While any attacks that have occurred at the hands of Jewish extremists are reprehensible, and widely condemned as such by the vast majority in Israel, the truth remains that the safest place for Christians in the Middle East to be today is the State of Israel.

So where did the archbishop get this misinformation?

Earlier this month, a letter was released by the patriarchs and heads of churches in Jerusalem claiming, without any evidence, that Israel is unfairly discriminating against Christians with coronavirus entry restrictions. They also claimed that there are "countless incidents of physical and verbal assaults against priests and other clergy, attacks on Christian churches – with holy sites regularly vandalized and desecrated..." in order to "drive Christians out" of Jerusalem.

While there have been several despicable incidents of vandalism against churches by Jewish extremists in the last year, there is no evidence or statistics provided for any physical attacks, or for the claim that Jews are driving Christians out of the Holy Land. There is however evidence of the opposite.

Statistics provided by the Central Bureau of Statistics (CBS) showed that the Christian community in Israel actually grew by 1.4%. Not only that, but the community is thriving and successful, with Christians being among the most educated groups in the entire country, and with Christian women in particular having some of the highest education rates. Israeli Christians also outscore Israeli Jews on matriculation exams by 60% to 51%.
The Times descends to Guardian level anti-Israel libels
An editorial in The Times ("The Times view on Archbishop Desmond Tutu: South African Saint", Dec. 27) included the following:
Tutu's courage was manifest not only in taking on the formidable powers of the apartheid state; he also adopted causes he believed were right if neither popular nor expedient. He campaigned early on for gay rights, ensuring that South Africa, almost alone on the continent, has enacted civil partnerships and same-sex marriage. He regretted the refusal of a visa for the Dalai Lama to G his 80th birthday celebrations, accusing the government of bowing to Chinese pressure. And he was a harsh and frequent critic of apartheid-style discrimination against Palestinians in Israel.

Though Tutu did display political courage throughout much of his life, there's also no doubt that, when it came to Jews and antisemitism, he had a huge moral blind spot.

"People are scared in [the United States], to say wrong is wrong because the Jewish lobby is powerful—very powerful" – Desmond Tutu, The Guardian, April 28, 2002

But, leaving Tutu's views aside, we contacted editors at The Times to ask for a clarification regarding whether they were merely characterising Tutu's views, or, as it appears by the wording, endorsing – in their own editorial voice – the baseless smear that Israel practices apartheid. Further, note that the putative victims of Israeli apartheid are described as "Palestinians in Israel", suggesting, perhaps, that they're not merely referring to West Bank Palestinians, but Arab citizens of Israel – an even more unhinged allegation, one refuted by the human rights organisation Freedom House.
We're still waiting for Welby and The Times to produce sources to back up their claims that there's been a series of physical attacks by 'radical Israeli settlers' against Christians over the past year. https://t.co/Bgb7zcHqgz

— CAMERA UK (formerly UK Media Watch and BBC Watch) (@CAMERAorgUK) December 26, 2021
PreOccupiedTerritory:
Church Urges Members To Dial Back Jew-Hate, Fearing Attention Will Uncover Sex Abuse (satire)
Leaders of a Christian house of worship in this New Jersey township called on its attendees and dues-paying flock to keep its recent expressions of antisemitism to a minimum, out of concern that journalists or activists who seek to investigate such a story will wind up discovering the extensive erotic improprieties that the group's upper echelons have sought to keep under wraps.

Lay and clerical officials at the Clancy Street Baptist Church sent an urgent bulletin to the membership this week urging restraint in what has become what the message called "a disturbingly unfettered outpouring of animus toward Jews," calling on members to exercise better control of the impulses that have led in the last two years to a consistent flow of antisemitic statements even in public, but mainly online, from prominent figures in the community. Leaders phrased their request in terms of civil discourse, responsible civic attitudes, tolerance, historical problems with the hateful rhetoric, and the danger of hate spreading beyond its initial targets. Privately, however, those leaders acknowledged that their principal aim in acting now stems not from a need to protect their Jewish neighbors and fellow Americans, but from the risk that the attention such a phenomenon will inevitably attract carries substantial risk of exposing the extramarital dalliances of at least six important church personnel.

"It has come to our attention that over the last eighteen months at least, some of our members have fallen into the disturbing practice of employing antisemitic slurs," the bulletin began. "That soon escalated into irresponsible rhetoric blaming Jews collectively for various societal ills, which, we have long strived to emphasize, goes against our church's spirit of inclusion, tolerance, and hope to attract even non-believers to the truth of our Word. We strongly urge our members to refrain from such talk, and invite anyone who feels they struggle with such drives to speak to Pastor Alvin [Sparks]." The bulletin did not mention the danger that anyone prompted to investigate the church's affairs will likely turn up evidence of Pastor Sparks's liking for one-on-one time with pubescent girls; organist Devon Hollander's "brunches" with various women in the community; and a post-Sunday-school session involving an assistant clergyman taking a group of boys to a different undisclosed location each week.
Israel, an apartheid state? You be the judge
Social Media Stars to Be Trained Against Antisemitism, Anti-Zionism by Foreign Ministry
Israeli influencers will be trained on social media platforms how to respond to anti-Zionism and antisemitism, as part of a diplomacy campaign created by the Foreign Ministry, Israeli media reported.

The training will commence over the next week, and will teach the selected group of young influences – who have a combined following of 30 million – how to respond to anti-Zionist and antisemitic comments, in addition to dehumanization and delegitimization efforts made against Israel on TikTok, Instagram, Facebook and Twitter.

"Using their natural talent for storytelling, along with training by the Foreign Ministry, they will become an integral part of our war against the delegitimization of Israel on social media," said Idan Roll, organizer of the campaign and deputy foreign minister.

In addition to training, the influencers will be in constant contact with the Foreign Ministry both on a routine basis and in case of emergency. They will also appear in international campaigns from time to time.

Influencers include Or Elkayam, Alex Korotaev, Orin Julie and Stephane Legar.

"Some might think TikTok is irrelevant, but the truth is that profound, engrossing conversations are being held on the platform with people from all across the globe," Elkayam, who has a following of six million, told Ynet.

He said that Operation Guardian of the Walls in May is what caused him to join the campaign.

"During the operation, I was under constant attacks on my social media accounts after making a video defending Israel on TikTok, which received over half a million views," Elkayam said.
Council on American-Islamic Relations, Sunrise Movement Included in Jewish Group's 'Global Antisemitism' List
The Council on American-Islamic Relations and the climate change group Sunrise Movement have been jointly ranked eighth on a "Global Anti-Semitism" top ten list to be issued Tuesday by the Simon Wiesenthal Center (SWC), The Algemeiner has learned.

Rabbi Abraham Cooper, SWC's associate dean and global social action director, told The Algemeiner that while "CAIR has presented itself as a civil rights group," a recent statement "made by a top official at CAIR is openly antisemitic and the support given to her by CAIR helps mainstream Jew-hatred in the US."

The official in question is Zahra Billoo, executive director of CAIR's San Francisco Bay Area affiliate, who in a speech last month claimed there is a "connection between Islamophobia and Zionism," and said, "The organizations that promote Zionist agendas, materials, marketing, and legislation are the same ones that want to ban Muslims."

She accused American police officers that kill "unarmed Black men, woman, and children" of being trained by the Israeli military, and called for opposition to "polite Zionists" like the Anti-Defamation League (ADL), the Jewish Federation, "Zionist synagogues," and campus Hillel chapters. "They are not your friends," Billoo said.

She presented no evidence to back up her various claims.

While Billoo's comments drew widespread criticism from the ADL and other Jewish community groups, CAIR defended her and accused the ADL of making "false allegations of antisemitism in a cynical attempt to silence American Muslims."

Jonathan Greenblatt, who heads the prominent Jewish civil rights group, reiterated in response that "Ms. Billoo's speech, and CAIR's support for it, are both blatant acts of antisemitism."

In explaining CAIR's placement on its list, SWC said, "Billoo is but one of venomous professional Israel and Jew-haters who use non-existent dots to create phony links between Israel and US social crises. They always wrap their bigotry in the mantle of social justice. The goal is demonizing the Jewish state and silencing Israel's supporters on campus and Capitol Hill."
Poorly explained tweet? What @abierkhatib wrote (screenshot below), was pure Jew hatred. Maybe she thinks is not possible to be supportive of Palestinians, without also being a racist and antisemite? #ProTip: It is. Try. If you want. https://t.co/CaFLWDorwj pic.twitter.com/3JuTZP2cRE

— Arsen Ostrovsky (@Ostrov_A) December 27, 2021
Dutch Consider Sending Funds to Terror-Linked NGOs
It was an inspired moment. The Dutch Ministry of Foreign Affairs had gathered to discuss next year's budget; and as they debated humanitarian issues in China, Poland, and Belarus, Green Left member Tom van der Lee had an idea: let's send money, he suggested, to groups that seek the destruction of Israel.

That wasn't quite the way he said it, of course; what he actually recommended was that the Netherlands send financial and diplomatic support to six humanitarian organizations that Israel had just designated as fronts for terrorist groups. In so doing, he lent strength to similar anti-Israel motions by other political parties, including the pro-Islam DENK and Socialist Party, whose leader Jan Marijnessen's long history of anti-Israel remarks include blaming Israel for the November 2015 terrorist attacks in Paris.

But the real story didn't really begin with last month's Dutch Parliamentary budget meetings in The Hague.

It began, rather, on August 23, 2019, in Israel, when 17-year-old Rina Schnerb went hiking with her father and older brother Dvir near a popular spring near the West Bank.

Then something exploded.

Terrorists, the Israel Defense Forces (IDF) later determined, had placed a bomb by the spring, then set it off remotely, killing Rina and severely wounding her brother and her father, a rabbi. The death of a teenage girl fired the fury of Israeli intelligence, who set out to determine, as fast as possible, all who were responsible for her murder.
The Ascent of the Crybully in Campus Anti-Israel Activism
As woke activists who are part of the cognitive war against Israel continue their campaign of slanders against the Jewish state, a curious thing has taken place: The self-righteous moral scolds who choose to relentlessly demonize Israel to promote Palestinian self-determination often portray themselves as victims rather than moral aggressors. They are examples of what has come to be defined as crybullies, individuals that British commentator Julie Burchill characterized as "a hideous hybrid of victim and victor, weeper and walloper.

And nowhere is the crybully more likely to be found than among the pro-Palestinian activists who are relentless in their tactical assault on Israel and Zionism — and the people who support them — but who, once defenders of Israel answer back the calumnies and slurs lobbed by these activists, weaponize their status as victims and whine about the pushback they often, and justifiably, experience from their ideological opponents on campus.

Anti-Israel student activists have become crybullies. A particularly egregious case of this is currently unfolding at the University of Southern California, for example, involving the vile Yasmeen Mashayekh, a student in the USC Viterbi School of Engineering who a group of some 60 USC faculty has accused of "ongoing open expressions of anti-Semitism and Zionophobia."

What were some of the sentiments shared by the lovely Ms. Mashayekh, ironically, though possibly not coincidentally, a Diversity, Equity and Inclusion senator in USC's graduate student government? As cataloged on Canary Mission, on May 9, 2021, Mashayekh tweeted, "I want to kill every motherf**king zionist." When Canary Mission responded to that odious tweet with one of their own, claiming that her tweet was "horrifying," Mashayekh tweeted: "Oh no how horrifying that I want to kill my colonizer!!"
Clear Antisemitism Exists at Duke University
Scrolling through the Duke Student Government (DSG) 2021-22 Legislative Agenda is a startling dip into undeniable discrimination against students who support Israel.

In November, the DSG voted to recognize Students Supporting Israel (SSI). Several days later, student president Christina Wang vetoed recognition of SSI, followed by the Duke Senate voting to uphold Wang's veto.

In the same month that DSG vetoed Students Supporting Israel, they approved a budget of $2,345 for a single Students for Justice in Palestine (SJP) event, despite concerns raised about the disruptive behaviors of Duke SJP members on campus.

According to their 2021-22 Legislative Agenda, the DSG also approved the funding of $8,890 for the Muslim Students Association, $10,611 for the Hindu Students Association, and at least $5,800 for the Pakistani Students Association, while approving the charter of the Duke Arab Student Organization.

DSG also held a meeting on Yom Kippur — the holiest day of Judaism.

The DSG Legislative Agenda provides clear evidence that Jewish and pro-Israel students are treated differently than other groups of students.

On November 24, Duke President Vincent E. Price and Provost Sally Kornbluth issued a statement announcing an investigation based on concerns "whether students have been treated in accordance with university policy that prohibits discrimination and harassment based upon national origin and religion, which includes anti-Semitism."

The statement continued, "The university has identified options for SSI to secure financial and programmatic support."
.@Columbia professor George Saliba reportedly used intimidation tactics on Jewish students and told one student defending Israel: "You have no voice in this debate. You have green eyes. You're not a Semite. I have brown eyes. I am a Semite." https://t.co/6llhKGlutO pic.twitter.com/A3DWgF5mrn

— Canary Mission (@canarymission) December 27, 2021
If you espouse these views all we can say is read "Night" again. pic.twitter.com/AvKqlVGeNX

— The Mossad: The Social Media Account (@TheMossadIL) December 28, 2021
December 28, 2021
For Christmas, CNN Regifts Antisemitism
Christmas Eve is normally a festive evening — full of joy, love, and kindness. Unfortunately, CNN chose to taint the holiday by erasing Jewish history and airing blatant antisemitism.

On Friday evening, the network re-aired its miniseries "Jerusalem: City of Faith and Fury."

As has been detailed, the series is replete with factual errors and omissions that work to downplay and outright erase Jewish history — disconnecting the Jewish people from the Land of Israel and portraying Palestinian Arabs solely as victims. The series even includes the network broadcasting an unchallenged statement by a Palestinian professor comparing the Jewish State to a "cancerous disease," as if Jews haven't dealt with enough antisemitic propaganda over the centuries associating them with diseases and cancers.

The timing of CNN's rebroadcasting of the miniseries is hard to ignore.

The accusation of Jews having committed deicide has led to the massacre of untold numbers of Jews in the Christian world. Christmas has long been exploited by antisemites to incite against the Jewish people. A Yiddish proverb even exists for it — nitl iz a beyzer layd, or "Christmas is a severe burden." Over the centuries, Jewish communities developed traditions to try and protect themselves on Christmas, such as staying up all night, keeping the lights off, or reciting prayers to ward off danger.

Today, of course, this type of Christian antisemitism is but a shadow of what it once was. As one recent study in the United Kingdom explained, "significant attempts have been made by Christian leaders to rid its theology of any trace of antisemitism."
AP Whitewashes Abu Nidal Terrorists From Deadly Airport Attacks As "Guerrillas"
In contrast to today's sanitizing of the Palestinian terrorists from the 1985 Rome and Vienna airport attacks, just a few years ago AP competently reported on the 2016 deadly attack at Istanbul's airport, where passengers were similarly slaughtered: "The deadly terror attack at Turkey's largest airport has posed an all-too-familiar question to security officials . . "

Similarly, about a 1983 bombing in the Paris airport, AP had accurately reported: "In 1983, Armenian terrorists set off a bomb at the Turkish Airlines check-in counter at Paris' Orly Airport, killing seven people and wounding 55″ ("Brussels shows vulnerability of airports to terror attacks").

Here's how AP referred to Abu Nidal in a 2003 story: "mastermind of some of the 20th century's worst terror attacks – against Westerners, Jews and fellow Palestinians" and "one of the world's most wanted men before he was supplanted by Osama bin Laden as a synonym for terrorism" (reported in "Terrorist mastermind Abu Nidal lived quietly in Baghdad under assumed name," Donna Abu-Nasr, July 3, 2003).

The New York Times' Dec. 28, 1985 headline about the terror attacks in Rome and Vienna accurately referred to the perpetrators: "Airport terrorists kill 13 and wound 113 at Israeli counters in Rome and Vienna." CAMERA is in communication with AP about the gross mischaracterization. It appears that a correction is forthcoming. Stay tuned for an update.
Toronto Star Gives Hamas A Free Pass In Reporting On Gaza Environmental Crisis
On December 26, the Toronto Star published a full page Associated Press wire story entitled: "Gaza's old battery pileups pose risk to health, environment," which described how the coastal enclave has become awash with 25,000 tons of used batteries, which are posing an environmental threat to Gaza's two million residents because of the chemicals they can emit.

According to the article, the vast majority of families in the Gaza Strip use batteries as a supplemental source of power, since power outages are a regular occurrence. But rather than identifying Hamas, the terrorist organization which runs Gaza, as the culprit behind the colossal mismanagement of its own people's resources, the article all but absolves the Islamist terror group from any culpability at all. Worse yet, any blame which seems to be assigned is focused on, unsurprisingly, Israel.

Today, Israel supplies the Gaza Strip with power, much of it from a power station in the Israeli coastal city of Ashkelon. But that has not stopped Hamas from repeatedly firing rockets at Israeli power stations and pipelines, directly harming the very energy sources providing lifelines to Gaza.

While it has become depressingly common to blame Israel for all of the Gaza Strip's woes, if the Toronto Star had reported on the pertinent details, the conclusion would have been inescapable: that Hamas' fanatical obsession with destroying Israel has taken priority over everything, including caring for its own people.

Hamas' complete disregard for its own population is far from a new development.
CBC Music Airs Song Suggesting Israel Lines Up Palestinian Children Against A Wall
On December 24, CBC Radio broadcast a 2019 Christmas special with musicians the Good Lovelies who sang songs from their Christmas album at a concert in Stratford, Ontario.

Of all the songs that could be sung, they included this gem by Anaïs Mitchell suggesting that Israel lines Palestinian children up against a wall near Bethlehem and that Palestinian children who live there are "born in a cattle pen" and on "the killing floor".

At no time did CBC Music Live acknowledge that Bethlehem is in Area A of the "West Bank," which is under full Palestinian civil and security control per the Oslo Accords. Israel ceded the area in 2003 in an agreement with the Palestinian Authority.

While security measures are in place to prevent Palestinian terrorism (the security barrier and checkpoints), they exist as an essential means to thwart suicide bombings and sniper shooting attacks.
Omission and inaccuracy in BBC Arabic analysis of Hamas
A post by CAMERA Arabic

Earlier this month we published a summary of CAMERA Arabic in the British media in which we noted that corrections to an article written by BBC Arabic correspondent Feras Kilani would appear in a future post. Two of those corrections were reported by the Jewish Chronicle.

Titled "Hamas: the movement is under increasing isolation after the British decision to ban it", Kilani's analysis purports to provide BBC Arabic readers with the background necessary for understanding Hamas' relationship with the United Kingdom. However it is marred by omissions and inaccuracies. (All translations, emphases and in-bracket remarks are by CAMERA Arabic unless otherwise specified)

Paragraphs 2-3:
"The decision [to classify Hamas as a terrorist organisation] may put restrictions on the Palestinian diaspora in the UK, especially since the movement enjoys vast support in the Gaza Strip whence a large portion of the Palestinian British community is descended.
London is considered one of the most prominent Western cities in terms of activity and movement in support of the Palestinian cause […]. The reasons for this largely go back to what the Palestinians describe as moral responsibility which the UK bears for their tragedy."

Omission – A major contributing factor to the British Palestinian community's high ratio of Hamas members and supporters is decisions made by past UK governments. For several decades they allowed members of the Muslim Brotherhood to immigrate under the premise that if the UK were to accommodate them, the Muslim Brotherhood would not attack it. The same applied to MB members from elsewhere in the Arab world, such as Tunisia's Rached Ghannouchi and Egypt's Ibrahim Munir.

Paragraph 7:
"Since its birth in late 1986 from the womb of Palestinian chapter of the Muslim Brotherhood organisation, the 'Islamic resistance' movement sought to redefine the conflict with Israel and bring it back to square one – but by the Islamic, rather than national, dimension. Thus, its charter stipulated that 'historic Palestine, including present-day Israel, is a land for Muslims', and called for the destruction of the State of Israel, which prompted its accusation of antisemitism early on."
Joint enterprise: BBC story about murdered Jews linked to cannabis website
Browsers got more than they bargained for after a BBC website story about murdered Jews linked to a site promoting the health benefits of cannabis.

The BBC accidentally posted the wrong link in a news story about the discovery of murdered Jews discovered down a medieval well in Norwich.

The link was supposed to take browsers to a related story about the history of Jews in Norwich but instead it goes to a website of a firm promoting medicinal cannabis for health conditions.

Actress Tracy-Ann Oberman was among the Twitter users who found the mix up funny. She posted an emoji of a woman slapping her forehead.

But activist Alex Hearn, who flagged the blunder, said he was wary about giving the BBC the "benefit of the doubt".
Surely @JewishCurrents 'highlight of 2021' was this ?? ?? ?? : https://t.co/1IxEHICBVF pic.twitter.com/S5VGQEOMUr

— Arsen Ostrovsky (@Ostrov_A) December 27, 2021
New York City Police Seeking Suspect Who Attacked Jewish Man in Brooklyn for Wearing IDF Sweatshirt
The NYPD is seeking a suspect who assaulted a Jewish man in Brooklyn for wearing an IDF sweatshirt.

21-year-old Blake Zavadsky said he and friend Ilan Kaganovich were approached by two men who called them "dirty Jews," and demanded that Blake remove his sweatshirt bearing the seal of the Israel Defense Forces.

One of the assailants then punched Zavadsky several times and poured coffee on his sweatshirt, the two victims said in a video statement tweeted Monday by Brooklyn Councilwoman Inna Vernikov.

The NYPD released video footage of the primary assailant, who they said fled on 86th Street toward 4th Avenue.

"Blake and I are Jewish — we should support Israel without it being a problem," Kaganovich told the New York Post on Monday. "My family moved from the Soviet Union for this reason — to be able to live a better life."

Zavadsky told the Post he would continue to wear the IDF sweatshirt.
.@NYPDHateCrimes has released this footage of the alleged assailant in yesterday's antisemitic attack in Bay Ridge.

If you recognize the individual pictured, contact @NYPDTips @ 800-577-8477.

Thanks to Deputy Inspector Corey of the HCTF & her detectives for their work on this! pic.twitter.com/cHkrWmVv0T

— Councilwoman Inna Vernikov (@InnaVernikov) December 28, 2021
Man charged for antisemitic banner hung over California overpass
A man has been charged with a hate crime and other offenses for hanging an antisemitic banner over Interstate 805 in California, the San Diego District Attorney's Office announced Monday.

The defendant, identified as 40-year-old Robert Frank Wilson, is also facing charges for assaulting his neighbor while shouting homophobic slurs on November 10. In this incident, Wilson allegedly blocked the victim's driveway with his and shouted slurs before reaching into the victim's vehicle to hit his face.

Five weeks later, on December 18, Wilson worked alongside others to hang an antisemitic banner on an overpass over Interstate 805.

The banner in question read "Jewish supremacy censors speech about Jewish supremacy" and included the names of the Anti-Defamation League (ADL) and B'nai Brith.

According to the ADL, the banner was unfurled by the known antisemitic organization known as the Goyim Defense League (GDL), a known neo-Nazi group, after GDL leader Jon Minadeo issued a "challenge" on their Telegram page that same day.

Overall, Wilson faces hate crime and felony battery (a charge made because the crime was committed specifically due to the protected status of his target) charges and faces a possible prison sentence of three and a half years.
Residents in Beverly Hills receive antisemitic flyers, mayor speaks to i24NEWS
Interview with Beverly Hills mayor, Robert Wunderlich speaking live from California.
'Fauda' Releases First Trailer, Photos for Season 4 of Israeli Series Premiering in 2022
Israel's yes Studios and yes TV released on Tuesday the first trailer for the highly anticipated fourth season of "Fauda," which is currently in mid-production.

The 10-episode season will introduce new threats — the Hezbollah terrorist group in Lebanon and Palestinian militants in the West Bank — and new cast members. The new trailer revealed that season four will also take place in areas across Lebanon, Jenin in the West Bank, Brussels and the Israeli city of Ramla.

Series co-creator Lior Raz will return in the lead role as Doron, and the new season will also see returning cast members Itzik Cohen, Rona-Lee Shimon, Idan Amedi, Doron Ben David, Yaacov Zada Daniel and Meirav Shirom. New actors joining the cast include Inbar Lavi ("Lucifer," "Imposters") Mark Ivanir ("Away") Amir Boutrous ("The Crown," "Aladdin" ) Lucy Ayoub and Loai Noufi ("Tyrant").

The new season, which began filming in November, is scheduled to air in Israel in mid-2022 and will be afterwards available to stream on Netflix worldwide. "Fauda," which means "chaos" in Arabic, began streaming on Netflix in 2016. It is now one of Israel's most popular series' internationally and the new season will make "Fauda" Israel's longest running action series.
NBA, ESPN Congratulate Yeshiva University Maccabees on 50-Win Streak, Longest in College Basketball
The NBA and ESPN applauded Yeshiva University's men's basketball team on Twitter for reaching the milestone of 50 consecutive wins following their latest match against New Jersey City University.

The Maccabees, who are the leading NCAA Division 3 team in the country, won their Dec. 15 game at the John J. Moore Athletics and Fitness Center in Jersey City with a score of 93-86 — keeping them undefeated this year at 14-0, and marking the longest ongoing winning streak in men's college basketball. ESPN called the accomplishment "incredible."

The team's average winning margin throughout this season is more than 29 points and only twice have they won by fewer than 10 points, according to the publication Curbed. Their star player, Yeshiva University senior Ryan Turell, said he hopes to become the first Orthodox Jewish basketball player in the NBA. During the game against New Jersey City University, Turell scored 41 points, six rebounds and three assists. College junior Ofek Reef scored 20 points, while graduate student Gabriel Leifer led the team with nine points, 10 rebounds and two assists.
Israel's economy grew by 7% in 2021, beating global average, study finds
Multinational business information company Dun & Bradstreet said Monday that Israel's economy grew by seven percent in 2021, beating out a global average of 5.9%.

According to the study, India's economy grew by 9.5% and China's by 8%.

The Dun & Bradstreet report noted that although Israel's economy was showing significant improvement, driven by a strong tech sector and booming real estate activity, a number of industries such as tourism, restaurants, and entertainment continued to suffer in 2021.

In addition, a shortage of raw materials and supply chain disruption as a result of the COVID-19 pandemic have negatively affected the construction and electric goods sectors as well, the report said.

The report noted the continued uncertainty surrounding the Omicron strain of the virus, but said that Israel was showing resilience so far during the pandemic, especially due to the widespread vaccine rollout.

Meanwhile, unemployment has dropped throughout the year with the lifting of various pandemic-related restrictions.
Animated short on Holocaust astounds viewers