Our weekly column from the humor site PreOccupied Territory.
Check out their Facebook page.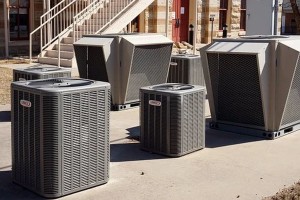 Jerusalem, July 11 - Israel's prime minister suffered another political setback today when a chief partner in his governing coalition refused to support efforts to decrease the interior temperature in his workplace.
The Ra'am Party told Naftali Bennett they will vote against turning up the air conditioner in the Prime Minister's Office for the hotter summer months, dealing a blow to Mr. Bennett's ambitions to effect change after twelve years of Binyamin Netanyahu's controversial leadership. Observers believe the failure will harm the premier in his efforts to both keep the diverse, but fragile, coalition, together, and to prove to voters that the recent successful machinations to remove Netanyahu from office will provide any improvement in the country's political deadlock, economic prospects, or diplomatic fortunes.
Analysts called the opposition by Ra'am - the first Arab political party to join a governing coalition - a case of it flexing its muscles, secure in the knowledge that Bennett and other more conservative coalition members see greater danger in collapse of the delicate alliance than in forfeiting advancement of a conservative agenda - or even of agreeing to legislation or policies at odds with the right-wing electorate that constitutes a majority of voters.
"This shows you how far they will go, playing hardball even on theoretically small issues," remarked columnist Ehud Mishpahot. "Ra'am made all sorts of guarantees with [Yesh Atid chairman and current Minister of Foreign Affairs Yair] Lapid and Bennett going in, that they would stick to purely domestic and social issues, and not try to shape policy toward the Palestinians or other Arab states, but it's clear they can do pretty much what they want, even voice outright support for terrorism against Jews, because Bennett is more afraid of another round of elections, or of Netanyahu swooping back in with a majority, than anything else."
"That's why, for example, [the illegal Jewish outpost of] Evyatar is being cleared, while court-ordered evacuation of [Palestinian illegal settlement] Khan al-Amar isn't even on the horizon," he explained. "[Ra'am chairman Mansour] Abbas has Bennett by the short ones, and everyone knows it. It's not specifically about the air conditioning."
"The A/C is important symbolically, though," countered correspondent Guy Yiss-Hamishi. "By electing to deprive Bennett and his staff of the cooler environment they seek, Ra'am essentially states that since the Jews can't handle the hot Middle East summer, that's because they're foreign interlopers and colonists who belong elsewhere. We're going to see more and more of this kind of thing, for example, with Abbas barring the prime minister from getting catering that includes any 'Palestinian' food."