From Ian:
Israel Is Held to a Special Standard that Is So High It Can't Be Met
It was during Operation Cast Lead in December 2008. The Israeli Embassy in Britain was surrounded by demonstrators, some of whom became violent. They climbed the fence, threw Molotov cocktails and rocks. Tension was running so high that Yuval Diskin, then-head of the Shin Bet security agency, which is in charge of security at Israel's embassies and consulates abroad, recommended closing all diplomatic missions to keep their staffs safe.

Ron Prosor, who was serving as Israeli Ambassador to Britain at the time, rejected the idea.

"No embassy will close on my watch and under my command," he told Diskin. "As far as I'm concerned, they can take the staff out in APCs," he added. The embassy continued to operate. A few days later, clad in a flak jacket, Prosor took part in a pro-Israel demonstration held by the local Jewish community.

This story, which does not appear in Prosor's new book Undiplomatically Speaking (Yedioth Books, Hebrew, English translation scheduled for 2022) reflects the approach of one of Israel's outstanding diplomats of the past few decades: initiative, offense, standing up for Israel's national honor and battling for the justness of Israel's path on all fronts. It should be required reading for any Israeli who wants to understand what is happening to us in the international arena.

In the book, Prosor sums up 30 years at the heart of diplomatic activity. From the secret contacts he helped build with the Gulf states to dealing with the global media in London and the ceaseless struggle against the UN's hypocrisy and triple standards. The book includes anecdotes, including one time when Prosor noticed an unusually unattractive woman sitting next to him on a flight. On second glance, it turned out that "she" was none other than then-head of the Mossad Meir Dagan.

Prosor sits down with Israel Hayom to discuss the new governments in Israel and the US.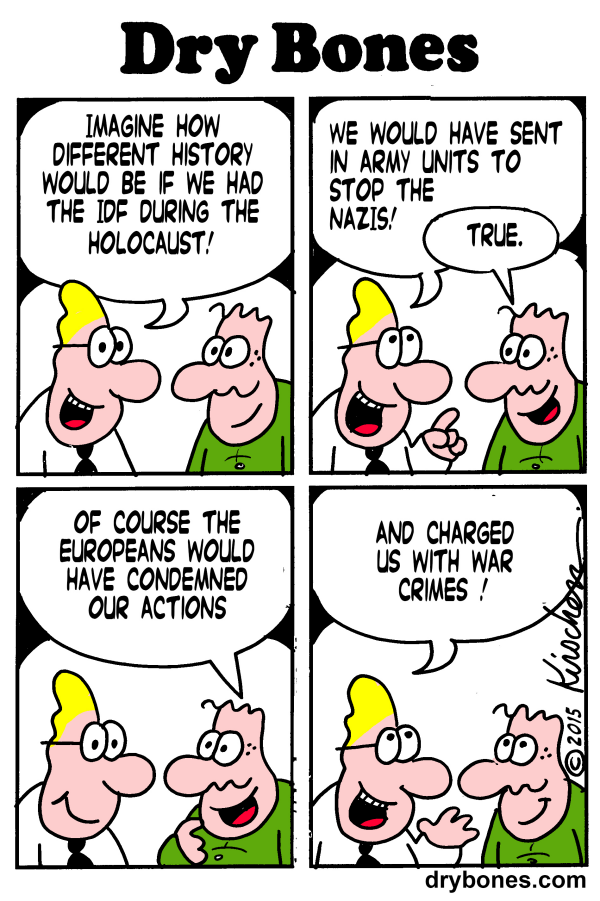 My oped in @LeTemps: "The ICC was designed to fight impunity for the worst atrocities, not to pursue a democracy defending itself from terrorists, with a robust legal system, and with an army that has 'done more than any other in history to avoid harming civilians in a war zone.' https://t.co/92Jmt3MNw4

— Hillel Neuer (@HillelNeuer) July 15, 2021
BREAKING: The Dutch government's antisemitism envoy calls on all European countries to follow the Netherlands & withdraw from the UN's Durban IV conference, "a process rife with antisemitism."

Also pulled out: Australia, Austria, Canada, Czech Republic, Hungary, Israel, UK, US. https://t.co/ml3RJ98VfP

— UN Watch (@UNWatch) July 15, 2021
Why the World Needs to Condemn Hezbollah
Our intelligence revealed that Hezbollah has built a weapons warehouse just 25 meters from a school in the village of Ebba, Lebanon. Over 300 children attend this school. Hezbollah consistently embeds their military infrastructure inside of civilian areas like this. In contrast, the IDF takes every measure to reduce any harm to civilians when striking military targets. Hezbollah intends to use the ammunition stored in this warehouse against IDF soldiers and citizens of the State of Israel. We won't let them.
IDF Assessment of Northern Front: Hezbollah to Wage Next War With Long-Range Drones, Thousands of Rockets Daily
An Israeli soldier stands near the border with Lebanon, Dec. 5, 2018. Photo: Reuters / Ronen Zvulun / File.

Following the 15th anniversary of the outbreak of the Second Lebanon War on Monday, the IDF released its assessment of Hezbollah's strength and the IDF's intention to counter it in the next conflict.

Walla reported that, according to the assessment, Hezbollah now has approximately 150,000 rockets of various types, including ranges between 100-430 miles, as well as drones with a range of 250 miles.

The IDF estimates that Hezbollah could fire between 1,000-3,000 rockets a day at Israel.

Gen. Amir Baram, head of IDF Northern Command, said that following the 2006 war, "Hezbollah learned a lesson" from Israel's ferocious response — but that next time "they will pay a much higher price."

"We are preparing surprises [in response] to Hezbollah's surprises," he said. "The next war will be complex for us, but intolerable for them."

Brig. Gen. Dan Neumann, commander of the IDF's 36th Division, said that a war with Hezbollah will not be primarily an air war like Israel's 11-day conflict with Hamas in May.

Although air strikes will be "powerful in the first hours of the fighting," Neumann said, "in order to defeat the enemy in the operative stage, we will require a ground maneuver."
The Laundromat: Hezbollah's Money-Laundering and Drug-Trafficking Networks in Latin America
Over the past decades, Hezbollah has built a well-oiled, multibillion-dollar money-laundering and drug-trafficking machine in Latin America that cleans organized crime's ill-gotten gains through multiple waypoints in the Western hemisphere, West Africa, Europe, and the Middle East. Traditionally, Hezbollah used the TBA's illicit economy as a hub for money-laundering — less so for cocaine trafficking. For years, Hezbollah-linked drug traffickers in the TBA moved only relatively small quantities of cocaine. Multi-ton shipments are another story.

The large cocaine shipments tied to Hezbollah's money-laundering networks used to flow from Colombia and Venezuela, and with good reason. Colombia remains Latin America's largest producer of the white powder, and Venezuela, under the Iran-friendly narco-regime of Nicolas Maduro, is a key transit point for cocaine shipments. If Hezbollah is now involved in establishing a major cocaine supply line in the TBA, something must have changed in its modus operandi. Have Hezbollah's trade routes shifted?

As if that were not puzzling enough, here is another mystery that the media revelations leave unsolved. By December 2017, Bahmad — once a film producer known for his skill as a propagandist but with seemingly no business experience — had left the area, never to return. GTG Global Trading Group S.A., the company he established only a few months before disappearing, lies dormant to this day. Why did Bahmad vanish before the first consignment of his product shipped from Paraguay? Did local authorities thwart his mission? Did someone snitch on him? Or did the producer produce — that is, did he accomplish his mission, leaving no reason for him to stay in the TBA? Did he fool everyone, establish his supply line, and place it in trusted hands before vanishing?

Based on dozens of interviews with confidential sources, documents obtained from regional intelligence informants, and open-source research, this study reveals the singular story of Nasser Abbas Bahmad and his foray into Latin America. His story in turn illustrates how Hezbollah established its largest financial laundromat in Latin America, and how, despite efforts by US and South American law enforcement agencies, it is running at full speed and bankrolling the arming of enemies of America and Israel.

This is how the laundromat works, and what Washington can do to stop it.
Likud's Barkat heads to Washington to stop Palestinian consulate opening
Likud MK Nir Barkat is on a mission: To stop the US from opening a mission to the Palestinians in Jerusalem.

The former mayor of Israel's capital flew to the US on Thursday to advance that cause, for meetings in New York and Washington with members of both houses of the US Congress and to appear in US media.

US President Joe Biden has said he plans to keep his predecessor's recognition of Jerusalem as Israel's capital intact. However, the Biden administration has also said it seeks to reopen the US Consulate to the Palestinians in Jerusalem, which former US president Donald Trump ordered closed in 2018, after moving the US Embassy to Israel to the capital.

The Likud MK argues that opening a consulate to a foreign entity – the Palestinian Authority – on Israel's territory undermines its sovereignty in Jerusalem, and is a move towards dividing the capital.

Barkat plans "to present his stance against opening the Palestinian consulate in Jerusalem and the ramifications of such a move on Jerusalem's unity," his spokeswoman said.
Amb. Alan Baker:
A U.S. Consulate for the Palestinians Should Be on Palestinian Territory - Not in Jerusalem
Any request to reopen the former U.S. consulate in Jerusalem as an independent U.S. mission serving the Palestinian Authority and Palestinian residents of the territories raises legal and political issues requiring due consideration.

The former U.S. Jerusalem consulate functioned as an independent entity, separate from the U.S. embassy to Israel, serving principally as a quasi-diplomatic mission for the Arab population of the territories and the Palestinian Authority.

With the 2017 U.S. recognition of Israel's sovereignty in all of Jerusalem, any new consular mission in Israel would, pursuant to relevant international consular practice, require Israel's prior consent.

It is highly unlikely that Israel could give its consent to reopening a U.S. Jerusalem consulate as an independent mission within Israel, serving a foreign political entity - the Palestinian Authority and residents of the areas under its control.

The 1995 Oslo Accords witnessed by world leaders, including the U.S. president, enables foreign states to maintain "representative offices" in areas controlled by the Palestinian Authority in order to facilitate implementation of cooperation agreements for the benefit of the Authority. This would appear to be the appropriate formula for any U.S. representation via-a-vis the Palestinian leadership and people.
Envoys from Germany, France Boycotted Independence Day Event at U.S. Embassy in Jerusalem
Senior European ambassadors to Israel, including German and French, boycotted a ceremony held at the U.S. embassy in Jerusalem in honor of Fourth of July, it was revealed Tuesday.

Sources told Ynet the envoys apparently decided to skip the ceremony because their respective countries don't recognize Jerusalem as the capital of Israel.

The envoys also apparently expressed opposition to the event on the grounds that the U.S. embassy building is located beyond the Green Line. Among ambassadors that did attend the event were envoys from Romania and the UK as well as embassy representatives from Kosovo, Australia, Norway, Honduras, Guatemala and Canada.

The sources added as far as European Union is concerned, Jerusalem was and still remains an integral part of the potential agreement on a two-state solution and the EU therefore refuses to recognize it as the capital of Israel.
Slovakia to open diplomatic mission in Jerusalem in September
Slovakia upgraded the status of the diplomatic mission it plans to open in Jerusalem in September so that it now falls under the country's Foreign Ministry.

It's a move that is seen as a victory for Israel's campaign against international refusal to recognize that Jerusalem – even west Jerusalem – is the capital of the Jewish state.

The landlocked Central European country first pledged to open a cultural mission in Jerusalem in 2018, when former US president Donald Trump was in office and was pressing the international community to follow America's lead in relocating its embassy from Tel Aviv to Jerusalem. But its government has since changed, as has that of the United States and Israel. President Joe Biden has not prioritized international recognition of Jerusalem as had his predecessor.

But then-prime minister Benjamin Netanyahu pressed forward on the issue, with former foreign minister Gabi Ashkenazi raising the matter with his Slovakian counterpart, Ivan Korcok. Foreign Minister Yair Lapid also spoke to Korcok about it.
Israel, Morocco sign accord for cybersecurity cooperation
The Israel National Cyber Directorate said Thursday it has signed a cybersecurity cooperation agreement with Morocco. This is the first cyber-defense accord that has been set up between the two countries since the start of relations last year.

The agreement was signed in Rabat this week in the presence of Yigal Unna, the director general of the Israeli cyber directorate, his Moroccan counterpart General El Mostafa Rabii, and Moroccan defense minister Abdellatif Loudiyi.

The accord is for operational cooperation, research and development and the sharing of information and knowledge, the directorate said.
Ancestry of Jewish refugee's son at heart of major political crisis in Congo
The ancestry of the son of a Jewish refugee in the Democratic Republic of Congo has emerged as a flashpoint for a political crisis that is threatening the integrity of the massive African country.

The crisis came to a head last week when lawmakers loyal to President Felix Tshiseked introduced a bill that would restrict the presidency to those with two Congolese parents.

It's a thinly veiled move against Moise Katumbi, one of Congo's most popular politicians, whose father was a Greek Sephardic Jew who fled the Holocaust in Europe and settled in Congo, where he married a local woman, Katumbi's mother.

Katumbi's father, Nissim Soriano, fled Rhodes and settled in Congo's Katanga province, where he married the granddaughter of the local King Msiri. In his later years, Soriano emigrated to Israel, where he lived until his death. He is buried in Netanya.

Katumbi comes to Israel often and visits relatives. He met with former prime minister Benjamin Netanyahu as part of a delegation of Congolese governors.
Caroline Glick:
The government's diplomatic collapse
Jordan's King Abdullah is the newest member of the Iranian axis. On June 27, Abdullah met in Baghdad with Egyptian President Abdel-Fattah el-Sissi and Iraqi Prime Minister Mustafa Kadhimi. The three leaders signed a deal to transport Iraqi oil to Europe through Jordan and Egypt. As Arab affairs scholar Dr. Edy Cohen put it in the Jerusalem Post, "This agreement is King Abdullah's 'coming out of the closet' with Iran. It's now official: Jordan is allied with Iran because Iraq is actually under Iran's control."

Just as Iran controls Lebanon through its Shiite proxy army Hezbollah, so Iran controls Iraq through the Iraqi Shiite militias that operate as its proxies.

In parallel to the oil deal, Abdullah has ended the prohibition on Iranian tourism to Jordan. The prohibition was put in place shortly after the 1979 Khomeinist revolution. To drive home the seriousness of his intentions, Abdullah visited a Shiite shrine in southern Jordan. The shrine, located south of Amman, belongs to Islamic Prophet Muhammad's cousin Jaffar Ibn Abu Taleb. It is considered a pilgrimage site for Shiite worshippers.

Jordanian officials estimate that a million Iranian tourists will soon begin pouring into Jordan, to the benefit of its flailing economy. Opening his kingdom to Shiite tourism isn't the only Iranian outreach activity Abdullah is undertaking. He has also ended a longstanding ban on Shiite proselytization, opening Jordanian society to Iranian cultural and political subversion. Throughout the Sunni Arab world and indeed, throughout the world, Iran's Islamic Revolutionary Guard Corps has focused massive resources on conversion to Shiism. Terror cells from Germany to Morocco to Nicaragua have been formed by individuals converted and radicalized by Iranian regime-sponsored Shiite preachers.

Abdullah's embrace of Iran is no surprise. Over a decade ago, Abdullah faced a choice. On the one hand, the Obama administration had joined the Europeans and was seeking a rapprochement with Iran and the Muslim Brotherhood as a means to realign the US alliance structure in the Middle East away from traditional US allies – Israel and the Sunni Arab states. Responding to Obama's betrayal, Israel and the Sunnis, led by Saudi Arabia, Egypt and the UAE discovered that they had a key common interest in containing Iran and surviving the 44th president's administration. They began developing ties that were formalized in the 2020 Abraham Accords.
The woman on the right is MK Gaby Lasky from Meretz. The woman on the left is a poster girl for terror and BDS. Lasky is a pro bono lawyer for terrorists. She is a member of Bennett's government along with the Muslim Brotherhood party Ra'am. https://t.co/Pe4xpfdYGW

— Caroline Glick (@CarolineGlick) July 15, 2021
Beitar cancels Barcelona match after demand to not have game in Jerusalem
Beitar Jerusalem owner Moshe Hogeg has canceled a friendly soccer match between his team and FC Barcelona after the Catalonians wanted it to be played outside Jerusalem.

"After I got the contract to sign and was exposed to the unequivocal demand that the game not take place in the capital, Jerusalem, and a few other demands that I did not like, I slept with a heavy heart, thought a lot and decided that first of all I am a proud Jew and Israeli," he wrote on Facebook.

"I bought Beitar Jerusalem out of love for the holy capital," Hogeg wrote. "I fought a bitter war against racism, and I will continue to fight it. I promote coexistence and am for peace. At the same time, a game against Beitar Jerusalem deserves to take place in Jerusalem, and if the motive for its not taking place in Jerusalem is political and I submit to it, I will not be [at peace] with myself. I cannot betray Jerusalem." Palestinians called for boycotting the Barcelona soccer team after it was reported that it might hold a preseason game in Israel against Beitar Jerusalem. The match was reportedly set to take place in Jerusalem's Teddy Stadium on August 4.

Teddy Stadium in Malha is located "near" the east Jerusalem neighborhoods of Sheikh Jarrah and Silwan, where a number of Arab families are facing eviction from their homes, a spokeswoman for an anti-Israel boycott movement said.
Bennett meets with family of fallen IDF soldier held by Hamas
Prime Minister Naftali Bennett met Thursday with the parents of Israeli soldier Hadar Goldin, whose body is being held by the Gaza-ruling Hamas terror group.

According to the Prime Minister's Office, Bennett told Simcha and Leah Goldin that he will maintain regular contact with them and that "my door is always open to you."

Also attending the meeting were outgoing National Security Adviser Meir Ben-Shabbat, Israel's hostage coordinator Yaron Bloom and the prime minister's military secretary, Brig. Gen. Avi Bluth.

The Goldin family has been battling for the return of his body since he was killed during the 2014 Israel-Gaza conflict. Leah accompanied then-president Reuven Rivlin on his farewell tour to the US last month to lobby the UN for his return.

Following Thursday's meeting with Bennett, the Goldin family said in a statement that they had called on the prime minister "not to repeat the mistakes of the past, and to make the return of the soldiers and civilians a precondition for everything in the Gaza Strip."
8 Arab Israelis arrested for alleged role in Lod firebomb attack
Security officials on Thursday revealed that eight Arab Israeli residents of the central city of Lod have been arrested for throwing Molotov cocktails at two Jewish homes in late May.

The eight suspects, aged between 15 and 22, allegedly hurled five Molotov cocktails on May 28 at an apartment building in Lod where Jews live. The resulting flames damaged two apartments, though no occupants were wounded in the attack.

A Shin Bet official said the attack was "different in character from other attacks during the clashes in May — it wasn't carried out spontaneously in the heat of the moment but was planned over a period of several days."

The suspects are slated to be indicted in the coming days, police said.

The attack occurred a week after a ceasefire took effect following 11 days of fighting between Israel and Hamas in Gaza. During the conflict, heavy clashes between Jews and Arabs broke out across the country, with several cities descending into mayhem and police failing to contain the most serious internal unrest to grip the country in years.

Lod saw some of the worst ethnic violence, with a Jewish and an Arab man killed in separate incidents during the unrest.
The Joshua and Caleb Network: US Slams Israel for Demolishing a Terrorist's Home
On May 2nd, a Palestinian-American terrorist murdered Yehuda Guetta, a 19 year old Jewish yeshiva student in Samaria. When Israel demolished the terrorist's home last week, the US responded with harsh criticism and backlash. They are more interested in siding with a murderer than in standing with their strongest ally in the Middle East.

Has the US State Department completely turned against Israel? Where do Ned Price and Hady Amr stand when it comes to Israel?

Find out on today's program.
Wow. @KenRoth of @hrw is so engulfed with Jew hatred, that he can't just unequivocally condemn the Palestinian Authority murdering a dissident and PA critic Nizar Banat, without turning it into Israel! https://t.co/E6fqyCYeZU

— Arsen Ostrovsky (@Ostrov_A) July 15, 2021
What @KenRoth of @hrw omits - yet again - is that her mother is a member of the internationally recognized terror group 'Popular Front for the Liberation of Palestine.' https://t.co/jS1CHsCIpy

— Arsen Ostrovsky (@Ostrov_A) July 14, 2021
"European Officials Working to Establish Independent Palestinian Technocratic Government">
"Sources in Europe have begun talks and meetings with Palestinian public figures and former senior officials in key positions in the Palestinian Authority, with the aim of establishing an independent expert government, which will address a number of fundamental issues at stake," senior Palestinian Authority officials said, some of whom have recently met with foreign diplomats.

They further said that the understanding among many elements in the international community is that it will not be possible to move forward as long as PA head Mahmoud Abbas continues to control the system.

Among other things, sources in Europe say that it is Abbas who is preventing the end of the split between the Gaza Strip and the PA territories in Judea and Samaria, which is hindering any progress towards a political process vis-à-vis Israel.

In Europe, it is further believed that it is Abas who is thwarting efforts to rehabilitate the Gaza Strip, which is another condition for a political breakthrough.

In recent meetings, Arab public figures and political activists have been called upon to form a technocratic government, despite expected opposition from Fatah and Abbas' entourage.

A very senior PA official said in reference to this issue that there are elements in the Fatah Central Committee who believe that in the current circumstances they should allow the formation of a unity government with Hamas or an independent government under Fatah leadership.

In recent days, Salam Fayyad, the former PA prime minister who has good ties to the US and Europe, has gone to meetings in the Gaza Strip, and although his associates claim that this was a thank-you tour to meet his activists who supported him ahead of the elections that have been postponed, for the time being, other sources say that his goal was to feel the pulse among the Hamas leadership.

Yahya Sinwar, the leader of Hamas in the Gaza Strip, refused to meet with Fayyad and he was forced to satisfy himself with a meeting with Razi Hamad, also a member of the Hamas leadership.
JPost Editorial:
Israel needs to help Gaza - editorial
At the same time, Israel is seeking more donor countries beyond just relying on the Qatar funding that has flowed to Gaza over the last years. One innovative approach is to use a voucher system as a safeguard against money going to terrorism.

Public Security Minister Omer Bar Lev discussed this plan on Tuesday. Prime Minister Naftali Bennett envisaged "a mechanism where what will go in, in essence, would be food vouchers, or vouchers for humanitarian aid, and not cash that can be taken and used for developing weaponry to be wielded against the State of Israel."

With Israel's technological know-how, it should be able to monitor and channel funds to the correct parties.

It's clear that Gazans must be helped to rebuild homes and lives that, due to Hamas's aggression against Israel, have been destroyed.

Israel should be playing a role in this. As a new government seeks to project a different tone and image, efforts to achieve those aims will help repair good relations with Egypt, the broader Arab world, but also the international community.

The tragedy of Gaza is not Israel's fault, but is due to the way the enclave is held hostage by Hamas. Unfortunately, there is no near-term easy way to force Hamas to give up its control. Past attempts to do so have not worked, and the Palestinians lack unity.

There is every reason to believe the West Bank may face increased instability due to the Palestinian Authority crackdown on dissent and its aging leadership. It is in Israel's interest to try to help create stability where it can. Now is the time to act with vision and innovation to help Gaza and to bypass Hamas.
MEMRI:
Palestinian Journalist: The Palestinians Need A Social Contract To Uproot The Violence Which Is Entrenched In Their Society And In All Arab Societies
In a June 27, 2021 article in Al-Ayyam, Palestinian political analyst Akram 'Atallah discussed the violence which, he said, is entrenched in Palestinian society and Arab societies in general. He stated that, unlike other human societies, which curbed their violence when they adopted the model of the modern state and endorsed humane values that limit the use of force, especially by the authorities, Arab societies, including Palestinian society, failed to do so and remain steeped in violence. The Arabs, 'Attallah elaborates, adopted the modern state and its values only outwardly, while maintaining their aggressive and tribal norms, to the extent that violence has become "a sacred culture." He called on the Palestinians to form a contract between the various components of their society, so as to curb the struggles and conflicts among them and contain the damage that has already been caused by the culture of violence.

'Attallah's article was apparently published in the context of the recent death of Palestinian political activist Nizar Banat, who was a vocal critic of the Palestinian Authority. Banat was reportedly beaten to death on June 24, 2021 by security forces that came to arrest him. The incident intensified the existing criticism against the Palestinian Authority (PA), headed by President Mahmoud 'Abbas, and against the violence employed by its security forces against its opponents.

The following are translated excerpts from Akram 'Atallah's article:[1]
"Over the past decade, Arab societies rediscovered themselves and their authentic culture, which is unaffected by the human values that mankind formed at the cost of tremendous bloodshed. The Arabs exposed all [their] urges, bloodshed and tyranny… and revealed that no social contract unites them except for [the principle of] force, which is the only factor regulating their relations, and that their struggles are unconstrained by moral boundaries.

"The Arabs discovered that the civil states they have formed in the post-colonial era are fragile and fictional in terms of modern values and political culture, and that their political culture… is far removed from that of a modern state and closer to that of a tribal state. The crisis of the last decade [i.e., the Arab Spring] revealed something even worse: that violence is entrenched in these societies, and that the oppositions [to the Arab regimes] are as violent as the regimes, and sometimes even crueler…
In the Palestinian Authority, if a journalist says or does something against the government, he won't have his job the next day, and may end up tortured in prison, @ItamarPMW tells @CharlesMizrahi on the #CharlesMizrahiShow https://t.co/tUt185i6O5

— Pal Media Watch (@palwatch) July 15, 2021
"Israel Arrests Dozens of Hamas Operatives After They Made Solidarity Visit to Terrorists' Village"
Israeli security forces arrested dozens of Hamas activists on Wednesday near the village of Turmus Aya in Judea and Samaria, the Israel Defense Forces said in a statement.

The suspects, according to the IDF—members of Hamas's student cell at Birzeit University near Ramallah—were taken into custody shortly after a solidarity visit to the family home of Muntasir Shalabi in the village, according to the Arab daily Al Quds.

Shalabi, 44, is accused of killing 19-year-old yeshiva student Yehuda Guetta in a drive-by shooting on May 2 at the Tapuach Junction in Judea and Samaria. Two other Israelis, Benia Peretz and Amichai Chala, were also injured in the attack, Peretz seriously.

Shalabi was located in a hideout in the town of Silwad several days later and arrested. IDF forces destroyed Shalabi's family home in Turmus Aya last week.

"Some of the apprehended terror operatives were directly involved in terror activities, including money transfers, incitement and the organization of Hamas activities in Judea and Samaria, and have been transferred to security forces for further questioning," the Israeli military said in a statement.
PMW:
"Mighty is the hand that blows up a plane" – PA TV broadcasts Fatah terror song
When broadcasting footage from a Fatah rally in Ramallah in support of the Palestinian Authority, official PA TV added background music to video footage. What kind of music? Explicit terror promotion!

The song PA TV added to visuals of thousands of demonstrators with yellow Fatah flags encourages violence and terror, and praises as "victorious" and "mighty" the hands that "blow up" tanks and planes:
Lyrics: "Victorious is Fatah. Victorious is our revolution.
Victorious is the hand that blows up a tank…
For the sake of Yasser Arafat, self-sacrificing fighters
We have united the blood…
We will take the path, self-sacrificing fighters
Old and young, self-sacrificing fighters
For the sake of liberation, self-sacrificing fighters…
Mighty is Fatah. Mighty is our revolution
Mighty is the hand that blows up a plane."
[Official PA TV, July 10, 2021]

That official PA TV decided to add such a song to a pro-PA rally is not surprising. Palestinian Media Watch has documented for over two decades that the PA uses music videos, among other things, to support and encourage violence. Recent examples include the repeated terror promotion through the TV quiz The Tune of the Homeland, which often includes songs that praise rifles and bullets, and urge Palestinians to engage in the "armed struggle" against Israel and seek death as Martyrs for "Palestine."

A Palestinian composer summed up the function of the Palestinian national songs as a means of "incitement and mobilization," while stressing the need to "increase incitement" to the young generation:
PA TV denies history of Jewish Temple in Jerusalem; claims Israel invented "legends and fantasies"
PA TV host lies, claims Israel only applies anti-polygamy law to Arabs
Palestinian Islamic Jihad published photographs of today's activities at their military summer camp for children and teenagers. A mock IDF Merkava IV battle tank was used to depict the capture of an IDF soldier by militants. #Gaza pic.twitter.com/4LA9toKw6V

— Joe Truzman (@JoeTruzman) July 14, 2021
Palestinian Islamic Jihad published footage today of children and teenagers at the group's military summer camp. On a sidenote, the PIJ logo has been replaced with al-Ala'am al-Harbi watermark which is typically seen in Hezbollah, Houthi and a few Iraqi front group videos. #Gaza pic.twitter.com/UXKCNwXENC

— Joe Truzman (@JoeTruzman) July 14, 2021
Army of Islam in #Gaza published a video today calling on supporters to donate to the cause of jihad against #Israel. The video shows the price of various military equipment such as bullets, mortars and katyusha rockets. pic.twitter.com/tWNQ4JVsXm

— Joe Truzman (@JoeTruzman) July 14, 2021
PreOccupiedTerritory:
Palestinians To Send Delegation To Cuba To Help Beat Protesters (satire)
President Mahmoud Abbas of the Palestinian National Authority telephoned First Secretary of the Cuban Communist Party and President of the Republic of Cuba Miguel Díaz-Canel today to offer assistance in the violent suppression of demonstrations against the troubled island's government. Díaz thanked Abbas and accepted the offer.

A team of two dozen Palestinian police will embark Friday to Havana, where Cuban officials will attach them to local law enforcement and paramilitary units in shooting protesters with live fire, beating them, and imprisoning random family members to put pressure on the others. Decades of repressive Palestinian policies and methods, backed by US funding for the forces implementing those methods, will thus augment the experienced but resource-poor Cuban authorities in crushing dissent. Cuba has suffered for decades under an economic embargo by the United States, and has depended on aid from poorer and less-powerful governments to maintain its regime.

"The governments of Palestine and Cuba are proud to announce a collaboration in this vital endeavor," read a statement by Abbas's office and the Cuban Communist party Secretariat. "Together we will defend the legitimate government from the machinations of an international cabal bent on undermining the authentic leadership of, for, and by the people in both of our countries."
Iran Claims Biden Admin Prepared to Cancel Major U.S. Sanctions
The Biden administration is prepared to lift American sanctions on Iran, including on its oil trade and banks, providing the hardline regime with a lifeline as its economy teeters on the brink of collapse, according to an Iranian government report outlining the status of negotiations with the United States.

Sanctions are the key sticking point in talks between Iran and the United States in Vienna, as diplomats from both countries work to finalize an agreement that would see the Biden administration rejoin the 2015 nuclear accord.

Iran says it has extracted guarantees from the United States that a full range of sanctions will be lifted, including those impacting Iran's illicit oil trade, financial sector, state-controlled banks, automotive industry, aviation sector, and mining industry. Iran also claims the United States will suspend the implementation of several laws that have targeted Iran's regional support for terrorist groups, including those in Syria. Iranian foreign minister Javad Zarif disclosed these concessions in a 264-page report sent to the country's parliament this week, portions of which were translated from Farsi for the Washington Free Beacon.

While the extent of sanctions relief was widely reported in Iran's state-controlled press, Zarif's report has garnered little attention in the United States as the Biden administration attempts to sidestep questions about just how far the country will go in relieving pressure on Tehran's economy. If the report is accurate, the number of new concessions goes even further than the original nuclear deal negotiated by the Obama administration. Republicans in Congress have been warning the Biden administration against removing sanctions and also say they have not been briefed about the status of talks. Most lawmakers have had to rely on media reports and leaks from the Iranian government to gain insight into the issue.

Regional experts say the Biden administration is giving up its negotiating leverage by removing these sanctions, making it less likely that Iran will stick around to ink a tougher nuclear deal.
Iran's wish list for America:
1. Abandon Afghanistan;
2. Abandon Iraq;
3. Appease Iran with a garbage nuclear deal;
4. Re-center Middle East politics around the Israel-Palestinian issue;
5. Weakens ties with the Saudis.
So far, they're 5 for 5.

— Ben Shapiro (@benshapiro) July 15, 2021
IDF requests billions in budget increase to boost Iran attack capabilities
The Israeli military has reportedly asked for a major budget increase so that it can strengthen its attack capabilities should it need to attack Iran's nuclear program.

The request, worth billions of shekels, was made during preliminary discussions on the budget, KAN public broadcaster reported on Wednesday. Israel considers Iran's nuclear program as the number one concern and, according to recent intelligence assessments, if the Islamic Republic does decide to renege on the agreement, it would take one year for it to produce enough fissile material to make a nuclear bomb.

According to Israeli assessments, Iran is less than a year away from a nuclear weapon and has accelerated its nuclear enrichment activity. On Wednesday, Iran's outgoing President Hassan Rouhani said that Tehran could enrich uranium up to 90% purity if its nuclear reactors needed it.
Former PM Benjamn Netanyahu:
Iran is racing toward a nuclear bomb, and the Lapid-Bennett government is silent
Our efforts played a role in the previous American administration's withdrawal from the dangerous nuclear deal with Iran and the even harsher sanctions it imposed.

In recent days, my friends in the United States have asked me: Why aren't we hearing the voice of the Israeli government, here in the United States, against the race back to the nuclear deal with Iran?

The answer is simple. The government of concession says it plainly: "We will resolve the problems with the United States behind closed doors."

Instead of speaking out publicly and clearly to sway American public opinion in Israel's favor and against returning to the nuclear deal, the current government is doing nothing.

Does the government really think it will be able to convince anyone behind closed doors, or with an occasional tweet? Based on 40 years of experience, I can testify that such things are completely ineffective if unaccompanied by a public, aggressive and prolonged campaign targeting American public opinion.

Only by speaking powerfully publicly will they listen to you seriously privately.

This is what we did when private meetings with world leaders didn't suffice; we supplemented them with global media campaigns and exhausting every important international stage.

Across the world—in Washington, Moscow, Beijing, New Delhi and Tokyo, along with Riyadh and Abu Dhabi— Jerusalem's position was heard loud and clear.

And yes, it was heard in Iran as well. Particularly in Iran.

This is the core of Jabotinsky's doctrine of pressure, and it's only taken this government a few days to throw this in the garbage, too. It stems from a lack of understanding or a lack of ability or a lethal combination of the two. No one can hear this government's voice. It has nothing to say, and no one is listening anyway. Like a tree falling in the forest that no one sees, or hears, or cares about.
Iran hackers masqueraded as UK scholars to hack journalists, think tanks
Iranian hackers masqueraded as British scholars with the University of London's School of Oriental and African Studies (SOAS) in an attempt to solicit sensitive information from journalists, think tank experts and senior professors since the beginning of the year, according to a new report by the cybersecurity company Proofpoint on Tuesday. While Proofpoint has been unable to independently confirm that the hackers, known as TA453 or CHARMING KITTEN and PHOSPHORUS, are part of the IRGC, the hackers have historically aligned with the priorities of Iran's Islamic Revolutionary Guard Corps (IRGC), with attacks targeting dissidents, academics, diplomats and journalists, according to the report.

In their latest attack, TA453 compromised a site belonging to SOAS in order to deliver pages disguised as registration links to harvest login information from targets, including experts in Middle Eastern affairs from think tanks, senior professors at academic institutions and journalists specializing in Middle Eastern coverage.

The attempts to connect with targets included lengthy conversations before the fake registration links were delivered in order to capture the credentials of targets. TA453 also targeted the personal email accounts of at least one of the targets in the attack.
Iranian dissidents to visit Israel next week
A delegation of Iranian dissidents and expatriates plans to pay a solidarity visit to Israel next week with officials from the Trump administration.

The mission is being organized by the Institute for Voices of Liberty (iVOL), a policy institute dedicated to encouraging freedom, human rights and democracy in Iran, it said in a press release. It includes eight Iranian expats and four former officials and is meant to demonstrate support for Israel in light of the latest attacks by Hamas and Palestinian Islamic Jihad, which are sponsored by Iran.

The delegation will meet with Foreign Ministry representatives, visit an IDF unit and hear from security experts. It plans to visit towns in the Gaza Strip periphery, as well as the northern border to learn about the threat from Hezbollah. The participants will also tour historic sites in Jerusalem.

The Abraham Accords show there is potential for greater peace, security and prosperity in the Middle East and that Iranians also deserve to take part, despite their hostile and antisemitic regime, former US deputy national security advisor Victoria Coates was quoted as saying.

Coates cited an op-ed she and Len Khodorkovsky, a former senior adviser to the US special representative for Iran, wrote in The Jerusalem Post this year, calling for a "Cyrus Accords" between Israel and Iranians, named after Cyrus the Great, the Persian king who allowed Jews to build the Second Temple in Jerusalem.
July 15, 2021
???? The Islamic Republic of Iran plotted to kidnap U.S.-based journalist Masih Alinejad from her Brooklyn home and take her captive in Iran.

???? The Islamic Republic of Iran sits on the U.N. Commission on Criminal Justice. https://t.co/h4LFfagnoS

— Hillel Neuer (@HillelNeuer) July 15, 2021
Thank you for the outpouring of support from friends and followers.

By attempting to kidnap me, the Islamic Republic of Iran wanted to silence me. But I'm not scared. As long as I'm alive, I'll keep being a voice for Iran's mourning mothers, women, minorities and dissidents.

— Masih Alinejad ??? (@AlinejadMasih) July 14, 2021
More than 40 years ago I was held hostage for 444 days at the US Embassy in Teheran. Today Iran has attempted to abduct Masih Alijani , Brooklynite, for telling the truth about Iranian violations of human rights. When will we stop Iran from violating us.

— Barry Rosen (@brosen1501) July 14, 2021