From Ian:
Biden at UNGA: 'Give the Palestinians State to Which They Are Entitled
President Joe Biden told world leaders on Wednesday that the US is committed to Israel's security, "full stop" — but in his next breath advocated for citizens of the Palestinian Authority to be given "the state to which they are entitled."

In his remarks to the United Nations General Assembly, Biden said, "We will continue to advocate for lasting, negotiated peace between the Jewish and democratic State of Israel and the Palestinian people.

"The United States is committed to Israel's security, full stop.

"And a negotiated two-state solution remains in our view the best way to ensure Israel's security and prosperity for the future and give the Palestinians the state to which they are entitled.

"Both sides to fully respect the equal rights of their citizens. Both people enjoying an equal measure of freedom and dignity."

Biden waited until the final ten minutes of his 81-minute speech to drop that bombshell.
Saudis invite PA, not Israel to UN ministerial meeting on Arab Peace Initiative
Saudi Arabia hosted a closed ministerial meeting at the United Nations on Tuesday marking the 20th anniversary of the proposal of the Arab Peace Initiative, two Arab diplomats confirmed to The Times of Israel.

Representatives from almost every member in the Arab League, including the Palestinians, attended the meeting, while Israel did not receive an invitation. The Saudi Al Arabiya news outlet, which broke the story, said that the US sent Assistant Secretary of State for Near Eastern Affairs Barbara Leaf and that the UK and several EU countries were also represented at the evening session.

EU foreign policy chief Josep Borell, Saudi Arabia Foreign Minister Faisal bin Farhan and Arab League Secretary-General Ahmed Aboul Gheit addressed the session, Al Arabiya reported.

Ministers are slated to discuss proposals to revive the Israeli-Palestinian peace process based on the Arab Peace Initiative and similar plans, one Arab diplomat told The Times of Israel.

The holding of such a session and its attendance by such senior diplomats from the Middle East, the EU and the US appears to represent a blow to Israeli efforts to dismiss the initiative as an outdated formula for peace.

An Israeli official familiar with the meeting dismissed it as a "low-level initiative," adding that Israel "was not invited and we will not comment on it."
Iranian president tells UN that Israel is most 'savage power' in Middle East
Iranian President Ebrahim Raisi called Israel a "savage power" and insisted his country's nuclear program is peaceful in a speech to the United Nations General Assembly on Wednesday.

Raisi further said the US had trampled the 2015 nuclear agreement between Iran and world powers. He also vowed to obtain justice for the US assassination of Qassem Soleimani, a top Iranian general killed by a drone strike in 2020.

"The region has not seen an occupying savage power such as the Zionist regime in its midst in the past," Raisi said. "The killing of children and women are present in the dark report card of the Zionist regime. It has managed to form the biggest prison in the world in Gaza and the expansion of settlements and housing illegally on Palestinian territories."

"The killing of Palestinian women and children shows everyone that seven decades of Israeli occupation and savagery is still with us and not ending," the Iranian president added. "The occupying Zionist power that has occupied Jerusalem and other lands in the region cannot be a partner for security and stability."

He proposed a vote by all Palestinians — "Muslim, Christians and Jews" — to establish a single state. The suggestion comes in contrast to the two-state solution favored by Western nations and their allied Middle Eastern countries led by Saudi Arabia.

Raisi addressed the UN General Assembly as talks to revive the Iranian nuclear deal approached a take-it-or-leave-it moment.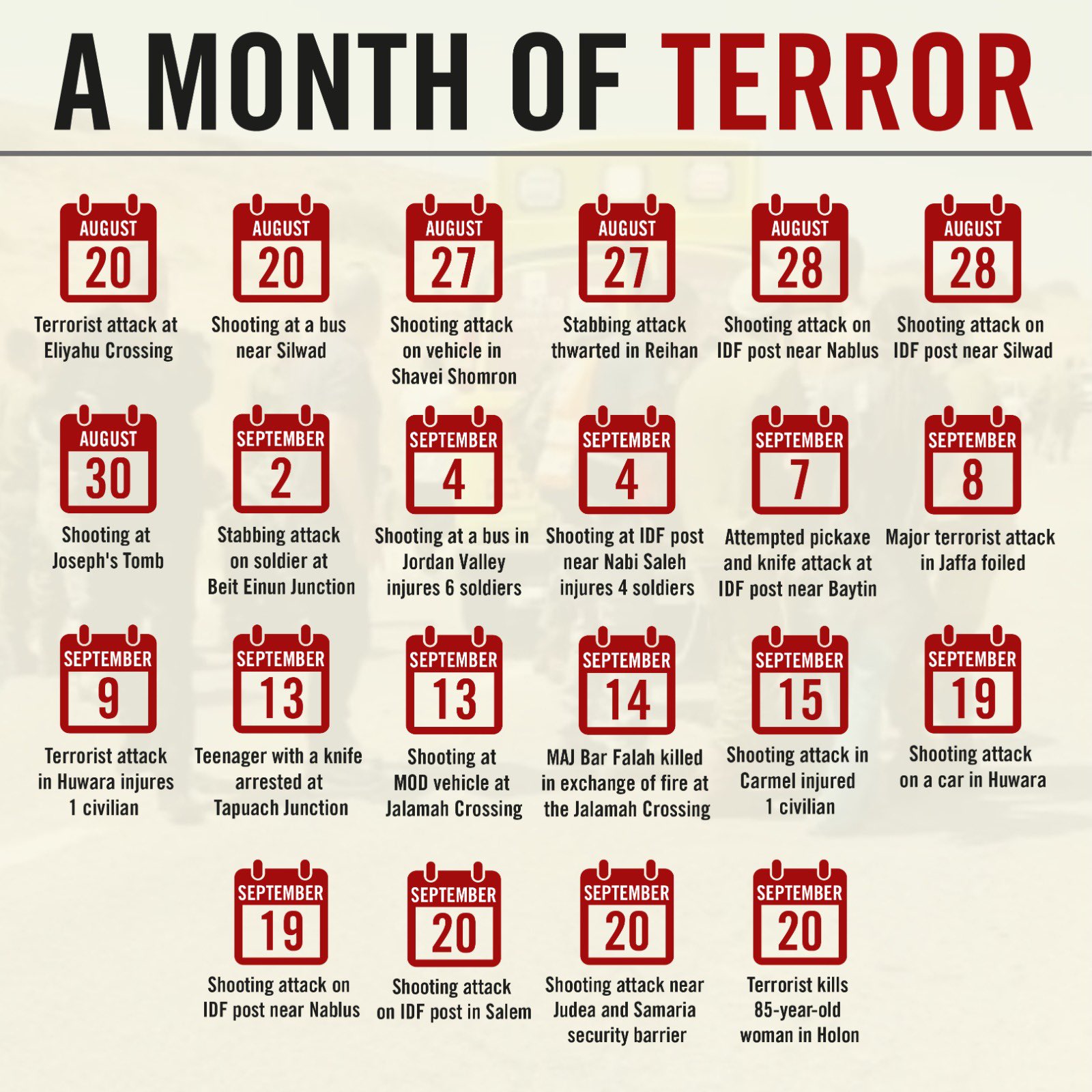 European Union peace envoy said to complain senior Israeli officials won't meet him
The European Union's Middle East peace envoy has reportedly filed a complaint with the Foreign Ministry that he is not being granted meetings with high-level Israeli officials.

Sven Koopmans brought up his grievances during a meeting with Aliza Bin Noun, the political director of the Foreign Ministry, Axios said.

The incident report cited a summary of the meeting, but did not say when it took place.

Unnamed Israeli officials told the website that ahead of a visit three weeks ago, Koopmans had requested meetings with Prime Minister Yair Lapid, President Isaac Herzog, and Defense Minister Benny Gantz, but was turned down on all counts.

Koopmans pointed out to Bin Noun that the last time he had met with a high-level official was six months ago with Lapid, who was foreign minister at the time.

"In every country in the region, I meet the foreign minister, but in Israel, I don't even get a meeting with the director general of the Foreign Ministry," Koopmans said, according to the report.

The envoy stressed to Bin Noun that without meeting Israeli leaders, he will not be able to report to EU states in preparation for the Israel-EU Association Council meeting next month.

Bin Noun brought up tweets made by Koopmans during August fighting between Israel and the Gaza Strip, noting that he had failed to mention Israel's right to defend itself.
BREAKING | The #AbrahamAccords continue to bear fruit. Today, on #PeaceDay, ????@LubnaQassim delivered a statement at #HRC51 on behalf of ???????????????????? to mark the 2 year anniversary of its signings.This is testament to our flourishing relations. More to come!https://t.co/mc7ivLtmBk pic.twitter.com/JBK3bW4ww2

— Israel in UN/Geneva???????? #HRC51 (@IsraelinGeneva) September 21, 2022
King Abdullah blasts Israel: Christianity in Jerusalem is under fire
Christianity is under attack in Jerusalem, Jordan's King Abdullah said Tuesday at the United Nations General Assembly in New York prior to his meeting with Prime Minister Yair Lapid.

"The rights of churches in Jerusalem are threatened," he said.

Abdullah, as the head of the Hashemite Kingdom, is also considered to be the custodian of Muslim and Christian holy sites in the city.

"Christianity in the holy city is under fire... this cannot continue," Abdullah said. "As custodians of Jerusalem's Muslim and Christian holy sites, we are committed to protecting the historical and legal status quo and to their safety and future. We are committed to defending the rights, the precious heritage and the historic identity of the Christian people of our region."

"Nowhere is that more important than in Jerusalem," said Abdullah, who spoke during the first morning of the high-level opening session of the 77th UNGA. The annual event draws many national leaders from around the globe.

Overall, "the future of Jerusalem is an urgent concern," he said at the plenum. "The city is holy to billions of Muslims, Christians and Jews around the world. Undermining Jerusalem's legal and historical status quo triggers global tensions and deepens religious divides. The holy city must not be a place for hatred and division."
Disappointing end to Jordan @KingAbdullahII speech at #UNGA, claiming (lying): "Christianity in the Holy City is under fire. The rights of churches in Jerusalem are threatened." Hope Israel PM @yairlapid, who is scheduled to meet the King today, calls him out for this incitement! pic.twitter.com/ZlNYbggPBf

— Arsen Ostrovsky (@Ostrov_A) September 20, 2022
Israeli PM meets Turkish president after 14-year hiatus
Prime Minister Yair Lapid has become the first Israeli head of government to meet Turkey's president in 14 years, the latest sign of warming ties between the two regional powers after a long and bitter rift. The Prime Minister's Office said he met with Turkish President Recep Tayyip Erdogan on Tuesday, on the sidelines of the United Nations General Assembly, the largest annual gathering of world leaders now underway in New York.

In his meeting with Erdogan, Lapid said he "commended" the recent restoration of full diplomatic ties between the countries and the appointment this week of a new Israeli ambassador to Turkey.

The scene of Lapid, the Israeli caretaker prime minister until new elections in November, warmly greeting Erdogan could serve to bolster his diplomatic credentials as an alternative to Israel's longtime former Prime Minister Benjamin Netanyahu. Netanyahu has billed himself as a world-class statesman, but relations with Turkey deteriorated during his more than a decade in power.

Erdogan has shown a willingness for warmer ties since Netanyahu left office last year. Over years of strained relations, Erodgan has been an outspoken critic of Israeli policy toward the Palestinians. Israel, in turn, has objected to Turkey's embrace of the Palestinian terrorist group Hamas, which rules the Gaza Strip.

The once-close regional allies withdrew their respective ambassadors in 2010, after Israeli forces stormed a Gaza-bound flotilla carrying humanitarian aid for Palestinians that broke an Israeli blockade. The incident resulted in the deaths of nine Turkish activists. But following Israeli President Isaac Herzog's state visit to Turkey in March and other signs of a thaw, the two countries agreed to exchange ambassadors. The countries still share various strategic interests, including containing Iran.
And Ankara wants to use Israel to prevent energy deals with Cyprus-Greece and route energy deals via Ankara...giving Ankara blackmail ability over Israel and making Israel potentially dependent...

— Seth Frantzman (@sfrantzman) September 21, 2022
Boric's non-apology over Israel snub angers Jewish community
A message by Chilean President Gabriel Boric to his country's Jewish community – that they do not need to be worried after his snub of Israel's ambassador – had the opposite effect.

"I want to express to the Jewish community that they should know that like every Chilean and every person who lives in our country, no one will ever be persecuted or intimidated for their ideas or worldviews, unless they break the law," Boric told television station T13.

Boric made the remarks two days after his refusal to accept the credentials of Israeli Ambassador Gil Artzyeli, when the latter was already in the presidential palace on the scheduled date. This sparked a diplomatic crisis between Jerusalem and Santiago.

Foreign Minister Antonia Urrejola apologized to Israel repeatedly for the incident, including to President Isaac Herzog on the sidelines of Queen Elizabeth II's funeral, and rescheduled Artzyeli's accreditation for the end of the month.

Boric, who supports boycotting Israel and has a history of statements against the Jewish community in Chile, has not apologized.

What were the reactions from prominent Jews in Chile?
Gabriel Zaliasnik, a prominent member of the Chilean Jewish Community, tweeted earlier this week that Boric is "so good at asking forgiveness, except when it comes to the Jews. I'll just leave that there."

Gerardo Gorodischer, president of Chile's Jewish community, argued that "when President Boric says on Sunday that, like all Chileans, we are not going to be persecuted or discriminated against, I think that unfortunately he is saying the opposite."
Rashida Tlaib: You can't hold progressive values, back Israel's apartheid gov't
"I want you all to know that among progressives, it has become clear that you cannot claim to hold progressive values, yet back Israel's apartheid government," said Rashida Tlaib, US representative for Michigan's 13th congressional district, during an online advocacy seminar held on Tuesday by Americans for Justice in Palestine Action (AJP Action), and co-sponsored by American Muslims for Palestine (AMP).

"We will continue to push back and not accept this idea that you are progressive, except for 'Philistine,' any longer."

She spoke of "victories" that the anti-Israel movement has achieved "due to the work of all of you, and so many others that continue to speak truth to power. When we center our beliefs and our actions on the truth that all human life is precious, that every person deserves to live free of fear and have the opportunity to achieve their full potential.

"The need to oppose Israel's government's apartheid rule is obvious. The path to freedom for Palestine is long and daunting, we must see through to its end. We owe it to not only Palestinians, [but] oppressed people all over the world who understand that our struggles are linked to one another."

Responses to Tlaib's comments
Jonathan Greenblatt, CEO of the ADL, bashed Tlaib on Twitter, saying: "In one sentence, Tlaib simultaneously tells American Jews that they need to pass an anti-Zionist litmus test to participate in progressive spaces, even as she doubles down on her antisemitism by slandering Israel as an apartheid state. It's absolutely reprehensible and does nothing to advance the cause of peace. We call on people of goodwill and leaders across the political spectrum to make clear that such antisemitism will not be tolerated."
In one sentence, @RepRashida simultaneously tells American Jews that they need to pass an anti-Zionist litmus test to participate in progressive spaces even as she doubles down on her #antisemitism by slandering Israel as an apartheid state. 1/2 https://t.co/9AIEnA6i5t

— Jonathan Greenblatt (@JGreenblattADL) September 21, 2022
This is literally supporting terrorists that kill innocent civilians. https://t.co/zosmtFofXs

— Ryan Saavedra (@RealSaavedra) September 20, 2022
Zahr, a good friend of Rashida Tlaib, gained notoriety after he erased Israel off a map in Tlaib's Congressional office and replaced it with Palestine.

Jajeh's tweet thread has been archived here: https://t.co/UZi7hjE6qc pic.twitter.com/96lVBfMGfQ

— StopAntisemitism (@StopAntisemites) September 21, 2022
Suspected terrorist in killing of woman, 84, found dead after apparent suicide
The body of the Palestinian suspected of killing an elderly woman Tuesday evening, in what security officials have described as a terror attack, was discovered the following morning in an abandoned building in Tel Aviv.

The man was found hanged in a building on Bar Kochba Street, close to the city's central Dizengoff Street.

Police believe Mousa Sarsour — a 28-year-old Palestinian from Qalqilya — died by suicide. Police chief Kobi Shabtai was at the scene.

The Israel Defense Forces said troops arrested five suspects in the town of Sarta, among them Sarsour's relatives, in connection with the attack during overnight West Bank raids.

The 84-year-old victim was named Wednesday morning as Shulamit Rachel Ovadia.

An unnamed relative of Sarsour told the Ynet news site on Wednesday that the suspect had mental health issues and they do not believe that he killed Ovadia.

"Mousa is a very shy and quiet person — he hardly even talks to his family members. There are things we don't understand and we will wait for the results of the investigation," the relative said.

Ovadia was killed by blows to the head from a blunt object on Hahashmona'im Street in the Tel Aviv suburb of Holon. Police were called to the scene after a neighbor heard her screams, arriving to find her seriously wounded.
Amazing how you easily flushed all your credibility in one go when you name Israeli Defense Force (IDF) into Israeli Occupation Force (IOF) - an abbreviation used by deranged antisemitic activists who claim all of historical Palestine is "occupied" https://t.co/a3exXGDlrk

— Michael Elgort ?????? (@just_whatever) September 21, 2022
One of those 'respected' groups is Al Haq, a terrorist group that is an offshoot of PFLP. https://t.co/UpaMfuRPOY

— Arsen Ostrovsky (@Ostrov_A) September 21, 2022
Palestinian hero: Moussa Sarsour, from Qalqilya

Future recipient of a lifetime stipend from the Palestinian government.

Achievements: Beat an 84 year old woman to death in Holon last night. pic.twitter.com/wMkHkx8pOw

— The Mossad: The Social Media Account (@TheMossadIL) September 21, 2022
International Tennis Federation Receives Complaint After Iraqi Players Refuse to Compete Against Israelis
The legal advocacy group UK Lawyers for Israel has sent a complaint to the International Tennis Federation (ITF) regardingIraqi wheelchair tennis players who recently withdrew from a competition for refusing to play against opponents from Israel.

Nasr Mahdi and Mohammad Al-Mahdi from Iraq — whose parliament earlier this year passed legislation criminalizing contact with Israel on pain of death — reportedly pulled out of the Bucharest Open Wheelchair Tennis Tournament in Romania in August immediately after being drawn against two Israeli competitors, Adam Berdichevsky and Sergei Lysov. The decision was announced by Iraqi Tennis Federation President Majid Al-Ugaili.

UKLFI said on Monday that it wrote to Alistair Wilson, head of the wheelchair tennis division at the ITF, arguing that the Iraqi competitors violated many of the federation's wheelchair tennis regulations with their actions. The pro-Israel group urged the ITF to enforce its own rules against the Iraqi athletes along with the Iraqi Tennis Federation, which promoted their decision.

There have been multiple similar cases in the past in which competitors, from Iraq and other countries, have refused to go head-to-head against Israeli opponents in various sports.

"This is not an isolated or spontaneous action," UKLFI Director Sam Green said. "This is part of a sophisticated, multinational, and highly organized campaign to target international sporting events and use them as platforms for political goals. Wheelchair tennis has an opportunity to prevent political gamesmanship from becoming entrenched in its sport, to prevent the disruption that brings, and prevent the isolation and delegitimization of an important contributor to wheelchair sport."
Nablus riots: Palestinian factions, PA agree to end violence
Life returned to normal in Nablus on Wednesday after several Palestinian factions said that they had reached an agreement to end the violence in the city.

Clashes erupted on Monday night after the Palestinian Authority security forces arrested Hamas members Musab Shtayyeh and Ameed Tleibeh.

Shtayyeh, 30, has been described as one of the commanders of Hamas's Izzadin al-Qassam Brigades.

Shtayyeh's father welcomed the agreement and repeated his call for the release of his son whom he said had gone on hunger strike in the PA's Jericho Prison.

Shortly after the arrest, Palestinian gunmen and protesters took to the streets and clashed with PA security forces. One Palestinian was killed and more than 55 injured in the skirmishes that continued until late Tuesday.

The agreement to end the violence was reached during a meeting of representatives of several factions with senior PA officials in the Old City of Nablus.

According to the agreement, efforts will be made to end the case of Shtayyeh "in a satisfactory manner."
Sickening.

The morning after a Palestinian terrorist batters an 84 year old to death in Israel - the Guardian publishes an article that reads like Islamic Jihad propaganda.

Hey @guardian are you seriously trying to legitimise murdering Israelis now?https://t.co/azoLQKUa27

— David Collier (@mishtal) September 21, 2022
Palestinian Authority security forces arrest cameraman Saleh Hamad while he was covering the Nablus protests. https://t.co/EAy75sQ8u8

— Khaled Abu Toameh (@KhaledAbuToameh) September 20, 2022
Hamas openly threatened the Palestinian Authority today in a statement published by its spokesperson Abdul Latif al-Qanoua'. Qanuoa' stated there would be consequences if two Hamas militants arrested by the PA on Monday were transferred into IDF custody. pic.twitter.com/tU9JlKyeHk

— Joe Truzman (@JoeTruzman) September 21, 2022
Hamas unveiled a monument today of its Shehab drone. The last known use of the drone was during the 2021 Gaza conflict. pic.twitter.com/V4hR0GTEdn

— Joe Truzman (@JoeTruzman) September 21, 2022
Hezbollah smuggling weapons to the West Bank amid surge in militant activity
Amid a major uptick in militant activity in the West Bank, FDD's Long War Journal has confirmed with a senior Israeli military official that Hezbollah has been smuggling weapons into the West Bank.

The story, first reported by Shira Rubin at The Washington Post, implicates Hezbollah – and to an extent – Iran in supporting the buildup of militant organizations led by Palestinian Islamic Jihad (PIJ) in the West Bank.

Before it was discovered that Hezbollah was arming the West Bank, it was not entirely clear if Palestinian groups were receiving support from abroad. Though Islamic Revolutionary Guard Corps (IRGC) Chief Hossein Salami recently stated the West Bank "could be armed" in the same manner as Gaza and the "process" was already underway.

The Israel Defense Forces (IDF) have thwarted numerous attempts to smuggle weapons from Lebanon into Israel since last year. In 2021, IDF troops and Israeli police "thwarted the largest attempt" when it confiscated 43 guns worth almost $1 million USD, according to a tweet published by the Israeli military. The Israeli military's statement also added that it was examining the possibility of Hezbollah's involvement.

It's worth noting since the beginning of this year, FDD's Long War Journal has tracked the establishment of several nascent Palestinian militant organizations.

Of these groups, FDD's Long War Journal has identified six militant organizations which have issued statements identifying their affiliation with the newly established formations or have claimed responsibility for attacking IDF troops with these groups.

Katibat Jenin and Katibat Nablus are led by Palestinian Islamic Jihad while Hizam al-Nar is headed by Al-Aqsa Martyrs Brigades.
Hezbollah is a terror proxy for Iran. It's time for the EU to join the US, Germany, Argentina, the Arab League & others in saying what Hezbollah openly admits - that it is one, unified terrorist organization.

Today the House urged the EU to act. Watch my remarks below. pic.twitter.com/SoS27TU6qm

— Rep. Ted Deutch (@RepTedDeutch) September 20, 2022
Iran trying to buy Lebanon with fuel, says IDF chief of staff
As the maritime deal between Lebanon and Israel is in its final stages, Defense Minister Benny Gantz warned that Iran is trying to buy Beirut with fuel and turn establish bases on Lebanese soil.

"Iran, through Hezbollah, is trying to buy Lebanon by supplying fuel, repairing the electricity system and building power plants. Lebanon's energy dependence on Iran can eventually lead to the establishment of Iranian bases on Lebanese soil and the destabilization of the region - and the citizens of Lebanon are the ones who will pay the price," he warned, speaking at the initiation of the Odem program in Katsrin in northern Israel.

"The State of Israel has not and will not receive dictates from Iran, nor its proxies, nor from any other terrorist organization," Gantz said, adding that the gas production from Karish "will begin on time."

Hezbollah's al-Manar TV station said Tuesday that Tehran has offered to send 600,000 tons of fuel to Lebanon over the next five months to help the country which has been in economic freefall since 2019.

How bad is it in Lebanon?
The majority of the country has only one or two hours of state-provided electricity a day, less than even the Hamas-run Gaza Strip which is blockaded by both Israel and Egypt.

Iran's embassy in Beirut later said that tankers could be in Lebanon within two weeks.
Why does a mafia terror group get to decide on "red lines" at all…Lebanon is a state…supposedly…so why is Hezbollah the one deciding and why is the headline phrased like that? Imagine this in any other scenario where an armed militia has arbitrary "red lines" https://t.co/GNQUkTOMof

— Seth Frantzman (@sfrantzman) September 20, 2022
Raisi's speech tells the world one thing: Iran is ready to fight - analysis
In 2021, Iranian President Ebrahim Raisi slapped the US in the face repeatedly in his UN speech as Washington was begging to return to negotiations.

Raisi did the same thing on Wednesday.

Why is it different now?
The difference this time is that the IAEA Board of Governors had already condemned the Islamic Republic for its nuclear violations in June – and Raisi couldn't care less.

In 2021, the Biden administration was upset that Raisi had frozen the nuclear negotiations from June 2021 to September 2021, with the freeze continuing deep into 2021.

By Wednesday, the US, and even the EU, had lost their patience with Tehran and offered the best and most flexible deal that they were willing to offer.

Yet, in the IAEA Board's September meeting, nothing happened. There was no additional condemnation, no referral to the UN Security Council nor even a deadline for Iran to cut a deal, or face a UNSC referral.

Rather, the US and the West signaled that they will do nothing to pressure the ayatollahs further to cut the deal or at least freeze their forward nuclear progress until sometime after the US midterm elections in November.

Under these circumstances, Raisi seemed to ready himself and his nation for a potential post-November fight before the UNSC.

For most of his speech, he skewered the US for its "unilateralism" and its use of nuclear weapons at the end of World War II.

Raisi said that soon there will be "a change of the world order, a unilateral world, a world of hegemony, a world in which financial power controls behavior, with the use of international organizations as a tool of oppression on defenseless nations…a new order is shaping up to take its place."

The not-so-veiled appeal was to many of the world's nations on the fence between a world led by the US and the EU versus those considering a new order led by countries like China, Russia and Iran.

Iran's president was starting a campaign to try to win a future potential vote at the UNSC about whether to snapback global sanctions, something which would obligate both China and Russia.
Melanie Phillips:
An inflection point for Iran?
For months now, there have been repeated massive demonstrations in which the protesters have somehow managed to communicate with each other even though the regime shuts down the internet.

Moreover, the Iranian people — who according to expert commentators are adept at reading the runes, as well as incubating theories about both real and imaginary conspiracies — may be sensing that the regime is weakening.

They can see it is suffering one calamity after another — senior Revolutionary Guards and officials involved in Iran's nuclear programme being mysteriously killed, equally mysterious explosions at sensitive military plants — which defy the laughable explanations of accident or malfunction that the regime is offering up. Believing that Israel is one of the most powerful countries in the world, people are speculating that Israel is behind these developments and that it is preparing to attack the regime directly.

They can see that senior figures in the security establishment are now publicly blaming each other for these calamities. Since Iranians don't squabble in public, this is being viewed as a further sign of the regime's weakness and internal dissension.

Excited questions were also asked about an apparently extraordinary event on Iranian TV. In early June, the night before the anniversary of the death of Ayatollah Khomeini who had led the 1979 Islamic revolution, all nine Persian-language foreign TV channels broadcasting into Iran aired simultaneously an hour-long live interview with Reza Pahlavi, the son of the last Shah, who is the only opposition figure known to all Iranians. Since these TV channels reportedly all loathe each other, people speculated that this live simulcast suggested a decision had been taken somewhere to "greenlight" Reza Pahlavi as the symbolic or actual leader of the overthrow of the regime.

Whether any of this speculation is plausible or true is beside the point. For a popular insurrection against a tyranny to succeed, the people involved have to be sure that they have powerful backing. Absent that, they cannot sustain a revolt in which they will unavoidably suffer many casualties.

Maybe this latest revolt will peter out like all the rest. But if the oppressed and suffering Iranian people have decided that the regime is on its last legs and that powerful forces elsewhere in the world now have their back, this might just be the inflection point for which so many of us have hoped for so long.
US presses International Court of Justice to dump Iran's frozen assets case
The United States on Wednesday urged the International Court of Justice to throw out a case brought by Iran seeking to claw back around $2 billion worth of frozen Iranian assets that the US Supreme Court awarded to victims of a 1983 bombing in Lebanon and other attacks linked to Tehran.

The leader of the US legal team, Richard Visek, told the UN court that it should invoke, for the first time, a legal principle known as "unclean hands," under which a nation can't bring a case because of its own criminal actions linked to the case.

"Iran's case should be dismissed in its entirety based on the principle of unclean hands," Visek told the judges sitting in the court's Great Hall of Justice.

"The essence of this threshold defense is that Iran's own egregious conduct, its sponsorship of terrorist acts directed against the United States and US nationals, lies at the very core of its claims," Visek said.

The Hague-based court has never used the "unclean hands" defense as a reason to toss out a case, but it has been successfully cited in international arbitration cases, Visek said.

"The United States submits that if there was ever a case for application of the principle of unclean hands — one that we recognize should be considered only in narrow circumstances — it is this case," Visek said.

On Monday, Iran said the US asset confiscation was an attempt to destabilize the Tehran government and a violation of international law.

Iran took its claim to the world court in 2016 after the US Supreme Court ruled that money held in Iran's central bank could be used to compensate the 241 victims of a 1983 bombing — believed to be linked to Tehran — of a US military base in Lebanon.
A murderer like #Raisi who denies the Holocaust, (amongst many human rights violations) has 0 place on the world stage. He asked for proof.. here are my Auschwitz surviving grandmothers. To the ambassadors in the GA: leave his speech. A dictator deserves no voice. pic.twitter.com/a1MV5PbqC6

— Ambassador Gilad Erdan ???? ???? (@giladerdan1) September 21, 2022
Israel's amb. to UN walks out during Iran's Raisi's speech over Holocaust denial
Israel's Ambassador to the United Nations Gilad Erdan walked out on Wednesday morning during the remarks made by Iranian President Ebrahim Raisi. Israeli Ambassador to the UN Gilad Erdan walking out of the United Nations General Assembly opening ceremony due to Iranian President Raisi's Holocaust denial comments (credit: Israeli mission to UN).

What did Erdan do?
He displayed a photograph of his grandmother on Israel's table at the General Assembly, who had been a Holocaust survivor. This, just two days after Raisi said in a speech that further research is needed in order to verify whether or not the Holocaust really happened.

"This is a new moral low for the UN," Erdan said. "A mass murderer who denies the holocaust, gets the UN platform to spread his despicable hatred. Any ambassador who stays in the hall to listen to him should be ashamed."

He continued, "While the Ayatollah regime in Iran oppresses its citizens, murders women who do not cover their heads and finances terrorist attacks around the world, here at the United Nations, which was established to prevent such atrocities, the president of Iran, the murderer and Holocaust denier Raisi, is given a platform to spread his hatred."

He fervently denounced that he be permitted to speak and exited the General Assembly as a sign of protest.
During #Iran president Raisi's speech at the #UNGA Israeli Amb. to the UN @giladerdan1 holds up a photo of his Holocaust surviving grandparents and walks out.

Holocaust deniers and mass murderers like Raisi should not be welcomed in the US or anywhere in the civilized world. pic.twitter.com/qBRrhEqDzQ

— Emily Schrader - ????? ?????? (@emilykschrader) September 21, 2022
SHAMEFUL!

As #Iran denies the Holocaust, rampantly murders women and seeks to assassinate Americans on U.S. soil, absolutely inexcusable that the United States would be present at the #UNGA, during President #Raisi's address! @SecBlinken @USUN pic.twitter.com/AMy5VQFYCU

— Arsen Ostrovsky (@Ostrov_A) September 21, 2022
Iran last month: We can "turn New York into ruins and hell"

Iran today: We seek nuclear weapons for peaceful endeavors pic.twitter.com/WmqE3y4aHY

— Nikki Haley (@NikkiHaley) September 21, 2022
The truth is the exact opposite. Bibi went to Congress because Obama kept Israel out of the room: the secret talks in Oman, unilaterally giving Iran the "right" to enrich and then lying to the Israelis about the reversal of decades of US arms control policy.

— Mike (@Doranimated) September 20, 2022
The Secret Service is right now protecting Iran president Raisi, who has assassination teams going up and down the East Cost trying to murder American officials, who the Secret Service are also protecting.

And Team Biden - which gave him the visa to enter - proudly tweeted this. https://t.co/Zm3MqyDPvh

— Omri Ceren (@omriceren) September 21, 2022
#HappeningNow: As #Iran's President #Raisi is set to address the #UNGA, thousands of people in New York, are protesting against this Butcher of Tehran! pic.twitter.com/GL1CGk8uWJ

— Arsen Ostrovsky (@Ostrov_A) September 21, 2022
Video of #France's President and the Hangman of Tehran today at #UNGA. Worth noting when Raisi was serving as #Iran's chief justice, French nationals Fariba Adelkhah and Benjamin Brière were taken hostage and remain detained to this day. pic.twitter.com/D3ZNyejdV0

— Jason Brodsky (@JasonMBrodsky) September 20, 2022
Did @AHuitfeldt also raise with President Abbas, #Palestinian incitement, terror and Pay to Slay salaries to terrorists? Because you know, #Norway is so committed to promoting peace & combating antisemitism, right? #UNGA @NorwayMFA @NorwayinIsrael @miffno @NorwayPalestine https://t.co/idmJE44pYf

— Arsen Ostrovsky (@Ostrov_A) September 21, 2022
Raisi laments "double standard" by which Iran is accused of violating human rights, while mass graves were found in Canada & Palestinians are oppressed.
"All of this shows that the place of the accused & the defender must not be judged solely as it is represented by some."

— Lahav Harkov (@LahavHarkov) September 21, 2022
After the US eliminated Soleimani, Senate voted on a Cruz amendment to commend Pres Trump and our armed forces on success of the mission. Passed overwhelmingly 64-34. DC journos and think tankers desperately want to pretend there's a live debate about this, but it just ain't so. https://t.co/OzBQdtY85B

— Omri Ceren (@omriceren) September 21, 2022
Miller saying antisemitism is a 'fantasy' on the state broadcaster of a country whose President this week questioned whether the Holocaust happened, and whose Supreme Leader has said Israel is a 'cancerous tumor' that will be destroyed. https://t.co/W8yleJxfga

— Dave Rich (@daverich1) September 21, 2022
Seth Frantzman:
Iran's regime is afraid of ongoing protests
Both today and yesterday have seen protests in Iran, including protests by many women who are angry about the police's abuses. Images posted online have shown a woman cutting her hair in public or burning her headscarf. These may seem like things people take for granted in the West, but in a regime that polices how women dress and act, it is a sign of revolution. Iran's regime leader can dictate to female reporters abroad in the West how to dress in interviews, but, at home, the regime is facing an incensed public.

So far, six people have been reported killed, but the toll will likely climb. The continuing protests are now receiving more global condemnation and attention. This comes as Iran is trying to court some favors at UN meetings.

At the same time, the protests will provide new wind in the sails of Kurdish movements that have opposed the theocratic rule of the Mullahs for decades. Any attacks on the Kurdish minority will further anger the people. Already, the anger has spread to the Kurdish autonomous region of Iraq as well. In addition, Iran's regime may try to distract through more attacks on the US or other countries in the region, such as Israel. A rocket attack on September 18 targeted US forces in Syria, for instance.

Regime goes into damage control with conspiracy narrative
So far, the regime has responded by spreading conspiracies about "counter-revolutionary elements" and has called the killing of Kurds by security forces "suspicious."

These articles at pro-IRGC media, such as Fars News, do not go far enough in convincing people and it is clear that the regime is struggling to find a narrative. Which narrative is it? Did some wayward police make a mistake, or is this an international conspiracy driven by opposition media?
The Iranian morality police arrested and beat to death 22 year old #MahsaAmini for improperly wearing hijab. Where is the global outrage? Where is the UN condemnation? The world must take a stand against this regime and its pursuit of nuclear weapons and ultimately, destruction. pic.twitter.com/HD1RecooWD

— ???? ???? - Yoseph Haddad (@YosephHaddad) September 21, 2022
Seth Frantzman:
What is different about the most recent protests in Iran?
Iran has seen protests in cities and towns over the past four days in the wake of the police killing of a young woman.

The protests began in western Iran in the Kurdistan region of the country but they have spread to Tehran, Mashhad and other cities in the last two nights. The protesters have generally been seen clashing with police and plainclothes security and also gathering in large numbers at night. In many cases, women have been at the forefront of the protests.

These protests are different from the large-scale protests in 2019, in which Iran's security forces have been accused of killing around 1,500 people; and in 2009 when there were massive demonstrations across Iran.

The 2009 protests were a response to election fraud during the election of far-right Mahmoud Ahmadinejad. In 2017, protests erupted driven by economic anger.

These protests are different this time because they were driven by anger over the regime's treatment of women, particularly the police detaining and then killing a woman named Mahsa Amini.

Amini is a Kurdish woman and she was detained while on a trip to Tehran, accused by police of not covering her hair in the manner the theocratic regime desired. She was then beaten and fell into a coma and died last week. The regime has tried to calm crowds, claiming the death was an accident and that she died of heart failure or pre-existing conditions. But what caused her death was the police detention.

The protests began in the Kurdistan region of Iran where minority Kurds have faced oppression for decades. This gives the protests two overlapping causes; the suppression of women and the suppression of minorities. The protests reveal the degree to which people despise the regime and are willing to take to the streets to show their anger. A number of videos posted online reveal the depth of this anger.

In one video, young men confront police on the streets and women are heard cheering them on from balconies. In another crowds chant "death to the dictator." On Keshavarz boulevard in Tehran, a man says that many of the intersections in the city are full of demonstrators. He also shouts pro-Kurdish slogans. For Kurds, the two issues are entwined. A strike in the Kurdish region and videos of security forces shooting and beating people have shown the degree to which the regime faces major challenges controlling parts of the country.
Father of Mahsa Amini refuses to allow Islamic prayers over body of Mahsa. He's says to the mullah who's praying over her:
"Your Islam denounced her, now you've come to pray over her? Aren't you ashamed of urself? You killed her for 2 strands of hair! ... Take your Islam and go." pic.twitter.com/Pzqn92Z2c2

— Emily Schrader - ????? ?????? (@emilykschrader) September 20, 2022
Historic scene in Iran

Portraits of Khomeini & Khamenei are torn down tonight from the City Hall in Sari to applause & chants of "Death to the Dictator"

Day 5 of #IranProtests for regime change. The MEK reports protests in dozens of cities today. #RaisiMassMurderer #MahsaAmini pic.twitter.com/7CicJ1ds2Y

— M. Hanif Jazayeri (@HanifJazayeri) September 20, 2022
Video shows Iran regime stormtroopers pummeling women with clubs in city of Mashhad pic.twitter.com/27t5xC7QHj

— Borzou Daragahi ???? (@borzou) September 20, 2022
Unprecedented scenes in Iran: woman sits on top of utility box and cuts her hair in main square in Kerman to protest death of Mahsa Amini after her arrest by the morality police. People clap their hands and chant "Death to the dictator." #????_????? pic.twitter.com/2oyuKV80Ac

— Golnaz Esfandiari (@GEsfandiari) September 20, 2022
The scenes in Iran are astonishing. How far will these protests go?
pic.twitter.com/AJeHB0yyYB

— Frida Ghitis (@FridaGhitis) September 20, 2022
Insane footage from protesters confronting police in #Iran. pic.twitter.com/bAaLpdp1sO

— Emily Schrader - ????? ?????? (@emilykschrader) September 20, 2022
Iranians rise up in historic protests, and where are you, @amnesty? Because I'm old enough to remember in 2018 when—by contrast—you were live covering the violent border riots orchestrated by the Iran-funded Hamas terrorists, "We'll be tweeting updates as the situation unfolds." https://t.co/Zrw2P7Cxr4 pic.twitter.com/jb7LjVKFK5

— Hillel Neuer (@HillelNeuer) September 20, 2022
Meet Hoda Katebi. She's a 27-year-old Iranian-American social justice activist hailed by the New York Times and Teen Vogue for her Hijab fashion. She trashes JK Rowling for supporting Iranian women's rights, eats Ayatollah Khomeini cake, and accuses America of genociding Iran. https://t.co/kx1rxrYjK3 pic.twitter.com/yFNEI4nDiO

— Hillel Neuer (@HillelNeuer) September 20, 2022
When world famous author @jk_rowling condemned the regime killing of Mahsa Amini and supported @AlinejadMasih and the Iranian women's rights struggle, @hodakatebi endorsed the false trashing of Rowling as a "transphobe." It's time for the media to stop boosting regime apologists. pic.twitter.com/Pjw7w8YXFC

— Hillel Neuer (@HillelNeuer) September 20, 2022
If what was happening in Iran was happening in Israel @AOC @RashidaTlaib @CoriBush and @IlhanMN wouldn't be silent….

These women are performative feminist. Remember that.

— Moti Ankari (@MotiAnkari) September 20, 2022
---
---
Buy the EoZ book, PROTOCOLS: Exposing Modern Antisemitism today at Amazon!

Or order from your favorite bookseller, using ISBN 9798985708424.

Read all about it here!