From Ian:
---
945 Israelis test positive for coronavirus, 20 in critical condition
Some 945 Israelis have tested positive for the novel coronavirus, SAR-CoV-2, on Sunday morning, as numbers continue to increase.

The Ministry of Health reported that the majority of cases - 863 - are mild, 24 are moderate and 20 critical. One person died from coronavirus over the weekend. The 88-year-old Holocaust survivor was the first Israeli to die from the disease.

So far, 37 people have recovered.

The number of coronavirus patients in the country is expected to climb by even hundreds each day, according to Health Ministry director general Moshe Bar Siman Tov, as Israel expands the number of tests it takes each day.

When coronavirus first came to Israel, the Health Ministry tested around 750 people per day. That number climbed to 2,200 over the weekend. Some 3,000 people are expected to be tested on Sunday.

Bar Siman Tov said that Israel will likely test as many as 10,000 people per day in the coming days.
Israel can escape Italy's fate
The important question, however, is until when? How long will we have to live in such extreme quarantine conditions? The answer is complicated and depends on several factors. First, we will have to examine the morbidity rate in the coming weeks and determine whether the spread is fast or slow, and whether it's possible to start taking calculated risks.

We should not expect life to return to the way it was a month ago. Social distancing, on-line school and medical appointments will just be a part of our lives in the months ahead. But significantly expanding the scope of testing for the virus, including blood tests to determine morbidity or recovery, will provide us an "exit window" from complete quarantine.

This strategy will be predicated on the timely detection of as many infected people as possible in their early stages and putting them in quarantine. And on releasing those who have recovered from quarantine. All this will happen gradually, and it all depends on the public's ability to sufficiently heed the quarantine instructions.

To this end, what is required now is the complete and total separation of family units, to prevent chain infection and stop the spread of the virus in its tracks. This is the duty of each and every one of us, and this is the meaning of mutual responsibility at this time – if even just a few people engage in risky behavior the collateral damage will be immense.

We must not make light of the safety instructions handed down, not even a little. If the entire public adheres to them, we will traverse these coming weeks in one piece.
Israel's "Social Isolation Until Herd Immunity" Strategy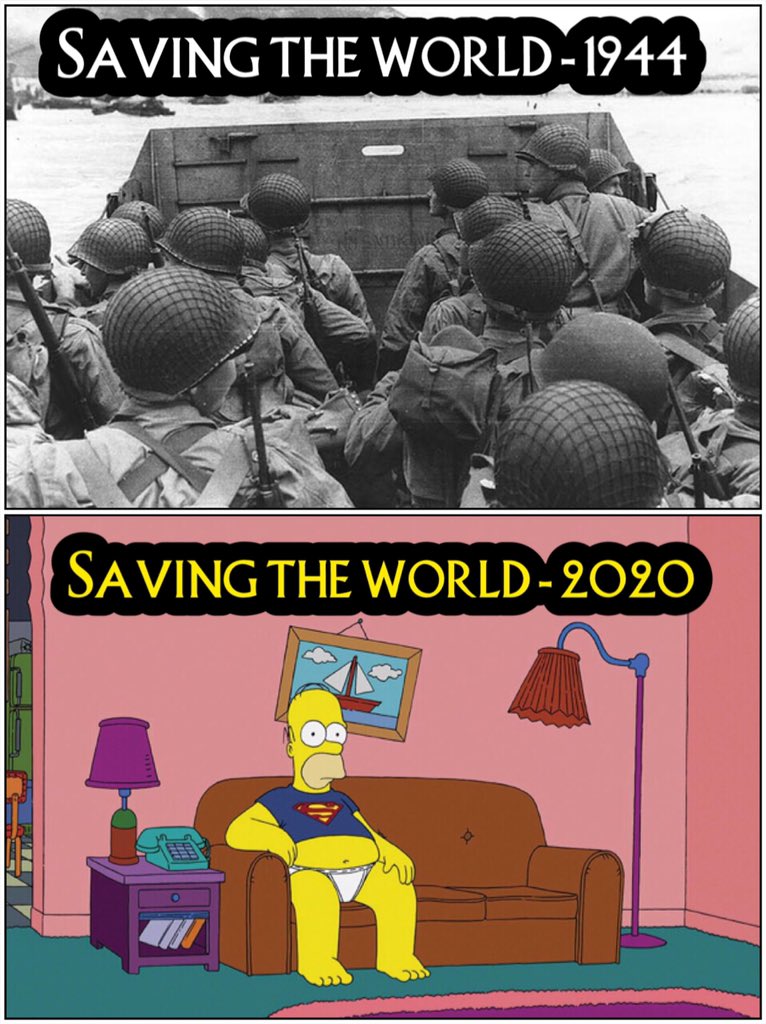 Healthcare system plans for full-scale outbreak
Despite efforts to check the spread of coronavirus, the number of confirmed cases in Israel is doubling every three days. According to current assessments, there are thousands more carriers who have yet to be diagnosed, and the Health Ministry and the nation's hospitals are making preparations to handle the projected spike in hospitalizations.

The first stage of the plan, which is already complete, addresses a scenario of 600 coronavirus patients, with each hospital equipped to take in some 30 patients in dedicated isolation facilities. Sheba Medical Center at Tel Hashomer, which became the first facility in Israel to hospitalize corona patients (Israelis who had been on the Princess Diamond cruise ship), has an isolation facility with 50 beds.

When the number of confirmed cases in Israel passes 1,000 – an event that is quickly approaching – additional isolation wards will be opened at all hospitals. Instructions to this effect have already been issued. Starting Sunday, all elective procedures are cancelled. Meanwhile, Sheba Medical Center has completed work on an underground facility that can treat 40 patients on ventilators.

In the third stage of the plan, which will be enacted when the number of corona cases reaches 1,400, provides for 420 new beds for light cases to be set up in dedicated facilities: 70 at Shmuel Harofeh Geriatric Hospital in Beer Yaakov, and another 350 at a geriatric center in Rishon Lezion. While patients are already being transferred to Shmuel Harofeh, the transition of the Rishon Lezion facility has been held up by an injunction filed at the request of the families of the elderly residents currently hospitalized there. The injunction was slated to be discussed in the Lod District Court on Sunday.

Should the number of corona cases exceed 1,800, two small hospital facilities will be evacuated to provide another 400 beds.
An Israeli Hospital Set Up a Covid-19 Emergency Care Ward in 72 Hours
Israel's hospitals are preparing for an influx of severe coronavirus (Covid-19) cases. The Chaim Sheba Medical Center at Tel HaShomer, in the greater Tel Aviv area, has prepared an isolated underground emergency care ward for critical cases in just 72 hours. The ward will include 45 beds for patients who will require ventilators and urgent care. Professor Haim Berkenstadt, the head of Sheba's anesthesiology unit, told Calcalist that the hospital is preparing for the next stage of the outbreak, which may see many complex and severe cases, and according to experts could start as early as next week.

The underground location is an emergency hospital facility that has never been used before, according to Sheba. It has a completely separate infrastructure for electricity, oxygen lines, monitors, and more. As part of its preparations, the hospital also prepared and trained specialized teams to treat coronavirus cases. The assigned personnel come from ER, internal medicine, and nursing staff, and the hospital expedited training with the required protective gear for personnel. "Preparing the team requires special training for treating incredibly severe clinical conditions when the caregiver is wearing maximal protection," Berkenstadt said.

Itai Pessach, Sheba's head of emergency medicine, said that in order to avoid seeing the same mortality rate as Italy, Israel needs to boost its emergency care abilities fast. "We hope the facility will serve as a tie-breaker that will help us defeat the virus," he said.
Premature baby in NICU tests positive for coronavirus
On Monday, a premature baby hospitalized in the NICU in Shaarei Zedek hospital, Jerusalem, tested positive for coronavirus.

The baby was tested after a woman working at the hospital suspected that she had contracted the virus and was herself tested. The test was positive, and it is believed that she contracted the virus outside the hospital. Last week, she worked several shifts at Shaarei Zedek including one shift in the NICU.

A comprehensive investigation was then made in the NICU, as a result of which it was discovered that one of the babies had contracted the virus. This baby was born extremely prematurely with a very low birth weight and is in serious condition with many complications aside from those associated with coronavirus.

In order to prevent contagion, several staff members as well as the parents of some of the babies have been sent into quarantine.

A hospital spokesperson stated: "I would like to stress that at Shaarei Zedek, we use every means available to protect our staff, and likewise we take the strictest measures to ensure the safety of our patients."
Coronavirus: United Hatzalah's Eli Beer intubated in Miami hospital
Eli Beer, president of United Hatzalah, the country's second-largest emergency medical service, has been sedated and intubated as of Sunday after contracting the novel coronavirus while on a fundraising trip in Florida.

"On Friday evening, he was put on a ventilator to assist his breathing," wrote Mark and Erica Gerson, chairpersons of United Hatzalah. "We expect Eli to be sedated for two days to two weeks and expect he will experience a full, if slow and difficult, recovery."

The organization issued a statement on Sunday calling on the public to pray for Beer.

"URGENT: Public asked to Pray for Eliezer Yehuda ben Chaya, founder & President of United Hatzalah after being placed on a respirator after contracting COVID-19," a post on the Israel News Feed (@IsraelHatzolah) Twitter feed read Sunday morning.

Beer was hospitalized last week in the intensive care unit of a Miami hospital, which is where he tested positive for coronavirus.

"I am in the ICU and waiting for results tomorrow, but most probably I do have it," Beer told The Jerusalem Post at the time.
Chabad passengers who flew in from New York diagnosed with coronavirus
Some people who arrived in Israel last week on an El Al flight from New York have been diagnosed with the new coronavirus, Channel 12 news reported Sunday.

The infected flyers, part of a group from the Chabad Lubavitch Hasidic sect, were put in quarantine as soon as they arrived in Israel over concerns that they had been exposed to the virus before getting on the plane.

The Health Ministry updated El Al and efforts are now being made to contact the rest of the 200-odd passengers and crew who were on the plane so that they can self-quarantine.

The boarding of the plane last Wednesday was temporarily halted due to fears that some of the passengers could be carrying the virus, with passengers required to sign a declaration stating that they had not in the previous two weeks been exposed to anyone else known to have the disease, or that they themselves were experiencing any symptoms such as a fever or respiratory difficulties.

They also agreed that signing the document under false pretenses would constitute a criminal offense, the report said.

The concerns apparently revolved around the Chabad passengers due to a spread of the disease in the Crown Heights neighborhood where their movement is based.
It's hard to imagine the depths of hatred and cruelty in the hearts of those who celebrate the death of a Holocaust survivor.

As #Israel lost its first life due to #CoronaVirus, this was the response on social media: #antisemitism pic.twitter.com/iYfFQZHEkv

— 4IL (@4ILorg) March 22, 2020
IDF closes crossings between Israel and Palestinian territories
Crossings between Israel and the Palestinian territories will be closed as of Sunday, according to a notice posted on the Arabic language Facebook page of the Coordinator for Government Activities in the Territories (COGAT).

The edict is aimed at Palestinians in Gaza and the West Bank. Palestinian permit holders, including merchants and workers, will be barred on a daily basis from entering West Bank settlements, industrial zones and sovereign Israel. Exceptions will be made for health workers and those employed in vital factories, as well as humanitarian and medical cases.

Palestinian workers who are already in those places have to stay where they are. Once they leave for the Palestinian territories in Gaza and the West Bank, they cannot cross back.

COGAT added that they are taking these steps in order "to reduce the movement of people, preventing the spread of the virus, and maintaining the health of the public in the entire region." Late Saturday, it was also reported that the coordinator and the Palestinian Authority are working in close cooperation to minimize the rate of infection in the area, including delivering coronavirus equipment to Gaza through the Erez border crossing.

The Defense Ministry unit also coordinated the delivery of an additional 1,000 protective medical gear kits, together with 100 liters of "alcogel," which is used to maintain hygiene and kill the virus.
Honest Reporting: Coronavirus: Israel Beyond the Headlines
As the coronavirus began to manifest across the globe several weeks ago, Israel began to implement measures to prevent the virus from spreading within Israel itself, including being one of the first countries to close its borders and order quarantines for those coming from abroad.

In response, Israel's policies came under heavy criticism, with parts of the media blaming Israel for decisions taken in conjunction with the Palestinians, and neglecting to mention Israel's sole motivation: to save lives.
Have you lost your f****** mind? This is her message. This. You have cherry picked one hashtag in the end.
If I were Gal, I would have sued you for defamation. https://t.co/rWl9glMB8t pic.twitter.com/W1H8s236hS

— Michael Elgort ✡️ (@just_whatever) March 21, 2020
Austrian leader 'thanks God' for Netanyahu's advice on virus
Chancellor of Austria Sebastian Kurz praised Prime Minister Benjamin Netanyahu on Sunday during an interview with the German newspaper Bild, saying that that Israeli leader had called his attention to the dangers of the coronavirus pandemic.

Kurz said that Austria was concerned because it bordered Italy and seen how Italy's healthcare system had "collapsed."

Kurz said he "thanked God" for a conversation he had with Netanyahu, in which the latter warned him that he was discounting the effect that coronavirus would have on Europe and urged him to "wake up and do something."

The Austrian leader said that the conversation shook him, but prompted him to make Austria one of the first European countries to take serious action to counter the spread of the virus.

Over 3,000 Austrians have contracted coronavirus and eight have died from the respiratory illness that it causes, COVID-19. The country is under a strict stay-at-home policy, with much of its economy shut down. Still, compared to its southern neighbor, Italy, the situation appears under control and the healthcare system is functioning well.
Eugene Kontorovich:
Constitutional sabotage of the democratic process
This week, the "Center-Left" formally jettisoned their belief in former Chief Justice Aaron Barak's constitutional vision. Instead, the embraced the understanding of parliamentary sovereignty most commonly associated with the Right. For decades, they have claimed that democracy means not the rule of the majority, but rather the supremacy of an unwritten system of norms, drawn from reason and often the usage of countries like the US, limits the power of the Knesset.

The Left's new legal proposals show that they now also agree that there are no implicit constitutional limitations on majority rule – at least while they have a majority.

What drove them to this massive reversal of principles is quite simple: an all-consuming desire to end Benjamin Netanyahu's rule.

This week, the opposition to Netanyahu introduced a series of laws aiming to change Israel's electoral and political system. All have one thing in common: they are narrowly written to do little more than bar Netanyahu himself from forming a government. One bill, for example, allows the Knesset to remove a prime minister who is under indictment.

But the most problematic and illegitimate of the measures introduced by Gantz's supposedly "democratic" coalition is a law that bar an MK under indictment from forming a government.

By passing the law now – which would apply to the current coalition formation process – Gantz and his allies seek to disqualify one of the two main possible PMs, leaving Gantz the next prime minister by default.
Are we ready for a unity government?
The scene in the Knesset plenary on Monday was surreal. First there was MK Benny Gantz sitting in his seat alone in the room. Then Prime Minister Benjamin Netanyahu walked in, and the two waited on their own for the president and Knesset speaker to enter to begin the process of inaugurating two to three Knesset members at a time in adherence of the corona virus regulations.

Gantz and Netanyahu not only said "hello," but actually talked.

This surprised many Israelis, who have heard the mudslinging of Israeli politics. On the one hand a majority of Israelis want a unity government but on the other hand they cannot imagine two candidates who just spent three campaigns viciously attacking one another getting along, and even working together. And with news of progress in negotiations toward a unity government in the midst of continued bickering and accusations from all sides, Israelis are even more perplexed.

Those on the right ask: how can Netanyahu possibly be talking in a friendly manner and consider a unity government with Gantz, whom he painted as a mentally ill, dangerous left-winger who seeks to partner with supporters of terrorism? And how can Gantz forgive Netanyahu for all that?
US State Department Offers Up to $1 Million to Address Inclusion for Marginalized Communities in Israel
The US State Department is offering a grant between $750,000 and $1 million for a project to address inclusion for marginalized communities in Israel.

The department's Bureau of Democracy, Human Rights and Labor (DRL) seeks to address "the barriers to economic opportunities in marginalized groups, particularly the Arab-Israeli and Ethiopian communities, with a specific focus on political and civic engagement, improving the socio-economic inclusion of minorities within these communities, and reducing discrimination and community-based violence," said the department in an announcement on Friday.

Between one and two grants are expected to be awarded, and the project would be between 18 and 24 months long, according to the announcement.

Proposals surrounding "economic empowerment activities or vocational training will be considered technically ineligible. Program activities are intended to address systemic barriers, not create short-term livelihoods or vocational training opportunities."

Examples include "opportunities for beneficiaries to apply their new knowledge and skills in practical efforts; solicitation of feedback and suggestions from beneficiaries when developing activities in order to strengthen the sustainability of programs and participant ownership of project outcomes; and input from participants on sustainability plans and systematic review of the plans throughout the life of the project, with adjustments made as necessary."
PA premier declares wide-scale lockdown to head off spread of virus
Palestinian Authority Prime Minister Mohammed Shtayyeh on Sunday announced drastic measures significantly restricting freedom of movement, as the Palestinians attempted to slow the spread of the novel coronavirus in areas under their administration.

"All citizens are barred from leaving their homes as of 10 p.m. tonight," Shtayyeh said in a statement to reporters.

The prime minister, however, said that individuals working in health facilities, pharmacies, bakeries and supermarkets would be allowed to go to their workplaces, and people wishing to go to one of those establishments would be permitted to do so.

Shtayyeh said the measures would be in effect for two weeks.

The PA had already seriously clamped down on the movement of people in the Bethlehem area, the epicenter of confirmed cases of coronavirus in the West Bank, though greater mobility was allowed in other places in the territory.

The PA, however, does not maintain control over several villages in the West Bank where Israeli authorities hold security responsibility under the Oslo Accords between Israel and the Palestinians. The PA will need Israel's cooperation to make sure Palestinians do not leave their homes in those areas.
Hamas announces restrictions after first coronavirus cases found in Gaza
Hamas on Sunday announced a series of measures in the Gaza Strip after the discovery of the first two coronavirus cases in the Hamas-ruled coastal enclave.

The Hamas-controlled Ministry of Interior warned that anyone who violates the measures would be punished.

A senior official with the ministry called for calm and self-restraint and to avoid spreading rumors in the Gaza Strip.

The measures include the closure all wedding halls, restaurants and coffeeshops, as well as a ban on gatherings, especially during funerals. Friday prayers in all mosques in the Gaza Strip have also been suspended until further notice.

On Sunday morning, the Hamas-controlled Ministry of Health announced that two Palestinians who returned to the Gaza Strip from Pakistan last Thursday have been tested positive for the coronavirus.

The two patients attended a conference on Islam in Lahore, Pakistan, between March 11 and 15, sources in the Gaza Strip said.
Gaza refuses to practice social distancing
As of today, there are 306,677 confirmed cases of corona virus worldwide. 13,017 have died. Health care facilities are critically understaffed, with shortages in masks, hand-sanitizer and ventilators in short supply.

And in spite of this, Gaza has refused to practice social distancing, flaunting their refusal on social media

After two Gazans returning from Pakistan tested positive for the coronavirus, the Gaza Health ministry began to take the pandemic seriously, deciding to close wedding halls, restaurants, cafes and lounges, and to suspend Friday prayers in the Gaza Strip until further notice. Currently 80 travelers to Gaza are in quarantine.
Greece terror raid: 11 arrests, arms seized in Turkey-linked 'plan'
Greek authorities have seized grenade launchers and other weapons in raids against suspected members of a far-left Turkish armed group.

According to police on Saturday, the raids were carried out at two properties in Athens on Thursday (Friday AEDT) against alleged members of Revolutionary People's Liberation Party-Front, or DHKP-C, a group that is considered a terrorist organisation by Turkey, the United States, and the European Union.

Eleven people were arrested in the operation that involved the Greek anti-terrorism police division and National Intelligence Service, authorities said. They were charged with terrorism-related offences. Their lawyers said the suspects denied the charges.

At one site, police said they found a makeshift underground storage room and tunnel, spanning a total length of 47 metres that ended in an adjoining vacant lot.

The weapons seized include two anti-tank launchers, two grenade launchers, four handguns and an automatic rifle. Computer and external hard drives and mobile phones were also seized. It was unclear how the suspects had been allegedly planning to use the weapons.

DHKP-C is believed to have been present in Greece for years.
Iran Regime's Apologists Make an Unconvincing Case for Lifting Sanctions to Stop Coronavirus
Iran's regime has launched a massive new campaign claiming its failure to handle the coronavirus crisis is due to sanctions imposed by the United States. There's not an iota of truth to this claim, and it's by no means a widely held view. Still, several U.S. lawmakers are backing up similar talking points by the regime's Foreign Minister Javad Zarif.

Zarif on Tuesday claimed "unlawful US sanctions" are draining Iran's economic resources, impairing his regime's ability to fight COVID-19.

The next day Sen. Bernie Sanders tweeted: "As a caring nation, we must lift any sanctions hurting Iran's ability to address this crisis, including financial sanctions."

Meanwhile, Rep. Ilhan Omar last week tweeted: "We need to suspend these sanctions before more lives are lost."

And on Wednesday, President Barack Obama's former Deputy National Security Advisor Ben Rhodes claimed it is a "moral abomination" that the U.S. is "continuing to enforce sanctions on Iran while its people die because of a virus that threatens all humanity."

In reality, the coronavirus outbreak in Iran has nothing to do with U.S. sanctions and everything to do with the regime's own actions.
There are 3 groups printing & echoing these libels about former hostage Amer Fakhoury: Hezbollah, the anti-American Beirut café hard left, and the New York Times. https://t.co/Fth2nFlNax

— Omri Ceren (@omriceren) March 21, 2020
Leaked documents reveal how the Iranian government ordered a three-day delay in implementing measures needed to prevent the spread of #COVID19 in order to encourage voter turnout to legitimize the country's rigged Feb 21 parliamentary elections https://t.co/hHm2oMHgzj

— Karim Sadjadpour (@ksadjadpour) March 21, 2020
Iran's Khamenei says US offer to help Iran fight coronavirus is strange
The offer by the United States to help Iran fight the coronavirus pandemic is strange, Iran's Supreme Leader Ayatollah Ali Khamenei said in a televised speech on Sunday, describing US leaders as "charlatans."

Despite heightened tensions between the longtime foes, Washington has offered humanitarian assistance to Iran while it struggles with the coronavirus outbreak.

Iran is the most-affected country in the Middle East with over 1,500 coronavirus deaths and 20,610 infected people.

"Several times Americans have offered to help Iran to contain the virus ... You are accused of creating this virus. I do not know whether it is true, but it is strange that you want to help Iran," Khamenei said.

"Aside from the fact that you have shortages in your fight against the virus, what if you give us a drug that will help the virus to remain in Iran permanently?"
.@IlhanMN I also want the U.S. to help Iranians and so I urge you to condemn Ayatollah Khamenei for rejecting America's offer to help & saying to Americans: "You could be giving medicines that spread the virus...you do such things." https://t.co/2DVoL2iZbK pic.twitter.com/cCn9z0dKvw

— Hillel Neuer (@HillelNeuer) March 22, 2020
Stop Using Federal Money to Finance Anti-Zionism at US Colleges
Benjamin Franklin once said that "an investment in knowledge pays the best interest." He was right — but what "interest" is the Federal government gaining from their funding of certain American universities' Middle East Studies programs?

If we go by Title VI of the Higher Education Act (Title VI/HEA) criteria, educators should use money granted under this clause to advance "the security, stability and economic vitality of the United States in a complex global era" and foster expertise in "world regions, foreign languages and international affairs" (as I have written about previously).

This may not be happening, and some legislators are taking note.

Following in the footsteps of Rep. Denver Riggleman (R-VA) and Rep. George Holding (R-NC), Rep. Paul Gosar (R-AZ) has urged the US Department of Education (DoE) to investigate the University of Arizona (UA)'s Center for Middle Eastern Studies (CMES) for possible such offenses.

In a recent letter to Secretary of Education Betsy DeVos, the congressman alleges departmental violations not only of Title VI/HEA, but also of Title VI of the Civil Rights Act (Title VI/CRA), pursuant to President Donald Trump's recent Executive Order (EO) to combat antisemitism in higher education. He also highlights the impact of foreign money on the school's educational programming. The importance of this development cannot be overstated.

As Campus Watch's Winfield Myers points out, universities found to be in violation of Title VI/CRA could find all of their Federal funding yanked — not just certain grants for specific programs. Because President Trump's recent EO urges Federal investigators to consider the International Holocaust Remembrance Alliance's (IHRA) working definition of antisemitism when enforcing Title VI/CRA, institutional support for the BDS movement may put American institutions of higher learning in hot water.
Ignorant PSC posting today their plans to fight Covid-19 Corona virus ? No,they're exposing UK universities who apparently invest £450mil in companies that supply & finance the so called "Israeli military & invest in Israel's illegal settlement economy"https://t.co/UuIDKNlBrd pic.twitter.com/W7S56qTZRU

— Eye On Antisemitism (@AntisemitismEye) March 22, 2020
A reminder as to the dark side of the moron @rogerwaters https://t.co/hwDo0h6m7U

— (((David Lange))) (@Israellycool) March 21, 2020
The bright side? Virus lockdown cuts Israel's air pollution by 30%
The sharp drop in economic activity as part of the efforts to curb the spread of the coronavirus has resulted in zero traffic congestion and a significant reduction in industrial activity, which has significantly improved Israel's air quality, the Environmental Protection Ministry reported over the weekend.

The concentration of nitrogen dioxide (NO2) in the atmosphere has fallen to 30% below average levels, it said, according to financial daily Globes.

The ministry's national air monitoring system examined the ratios in of NO2 and fine particle matter, which result from transportation and industry over the past week – since the limitations on the economy were imposed – and compared them to the average in recent months.

The results indicated that "the concentrations of NO2 dropped by 10 micrograms per cubic meter to 35.5 micrograms per cubic meter between January 1, 2020 and March 11, 2020. The average concentration during March 12-March 16 was measured at 25 micrograms per cubic meter, a 30% reduction," the ministry said.
Netflix Announces Release Date for 'Fauda' Season 3
Season 3 of the Israeli series "Fauda" will begin streaming on Netflix on April 16.

It will be available in April everywhere except France and French-speaking territories (June 4) and Israel (June 25), according to Deadline.

The thriller tells the story of an undercover unit in the Israeli Defense Forces with a focus on Israeli agent Doron Kavillio, played by the show's creator, Lior Raz. The show's last two seasons took place primarily in the West Bank, but the third season, which was partly filmed in the Israeli-Arab town of Jisr az-Zarqa, moves to the Gaza Strip.

Deadline explained that in the third season, Kavillio "is deep undercover in the West Bank, posing as an Israeli Arab boxing instructor in a sports club belonging to a low-level Hamas member. Following numerous, deadly clashes with Hamas and a tragic incident that all but shatters the team's morale, Doron and the team find themselves in unfamiliar territory: Gaza."

The 12-episode season, like past seasons of the show, will be presented in Hebrew and Arabic with subtitles.
With Synagogues Shuttered, Virtual Shabbat Box Offers Introspection, Inspiration
In this time of mounting uncertainty, in which the coronavirus (COVID-19) is disrupting normal life and bringing it to a near standstill, Reconstructing Judaism is offering a "Virtual Shabbat Box" filled with essays, meditations and other resources that can be downloaded for Shabbat.

In it, clinical psychologist Ameet Ravital, who specializes in treating trauma, provides three suggestions about how to approach despair about the state of the world.

And a six-minute spoken-word meditation by Rabbi Alex Weissman, a graduate of the Reconstructionist Rabbinical College in Philadelphia, advises that "arriving at the foot of the mountain, it is no longer time to 'o, go, go,' but rather to 'sit, sit, sit' and await revelation."

For millennia, Shabbat has served as a vital source of resilience for Jewish individuals,  whether or not communities meet in person, says the movement.

"The virtual box was as close as was we could get to sending the Shabbat hug we know that everyone needs at this distressing time," said Cyd Weissman, Reconstructing Judaism's vice president for innovation and impact. "Jewish educators have a long tradition of sending a Shabbat box filled with grape juice, challah and candles to help people celebrate. In this time of distress, we felt the urge to send that sweetness and wisdom of our tradition to offer an extra dose of comfort and even a little joy."
3 uplifting Jewish stories to finish a grim week
After a week in which the headlines seemed to grow more grim by the day, it's worth remembering that even as cities go dark across the globe, the world continues to turn. Babies are born, people are getting married and the sun still rises every morning.

As we wind down a work week unlike any we've experienced before, here are three Jewish stories of hope and joy to take you into the weekend.

Alana and Yisroel got married

They're not the only Jewish couple to get married in the midst of a pandemic, but few photos capture just how surreal this moment feels for many of us as this one of Alana Cooper and Yisroel Ygbi, who were married Thursday afternoon in Brooklyn outside the headquarters of the Chabad Hasidic movement at 770 Eastern Parkway.

Presided over by Rabbi Ari Kirschenbaum, the director of the Chabad center in the Prospect Heights neighborhood, the wedding was as makeshift as they come, with passersby recruited to participate in key parts of the service.

"Nothing was ordinary but everything was extraordinary," Kirschenbaum wrote in an email Friday.
Israel named world's 14th happiest country in annual UN report
Israel was named the 14th happiest country in the UN's eighth World Happiness Report, suggesting that even the coronavirus outbreak will struggle to wipe smiles off Israeli faces.

Published annually by the United Nations Sustainable Development Solutions Network to coincide with International Day of Happiness on March 20, rankings are based on the Gallup World Poll surveys from 2017-2019.

Top countries, the report stated, are found to "support well-being, including income, healthy life expectancy, social support, freedom, trust and generosity."

Tel Aviv was ranked the eighth happiest city worldwide, as the report focused on cities for the first time, basing the table on residents' self-evaluation of life quality. Tel Aviv and Zurich (4th) were the only top 10 cities not located in either the Nordic countries, Australia or New Zealand. Jerusalem was the 33rd happiest city.

"The World Happiness Report has proven to be an indispensable tool for policymakers looking to better understand what makes people happy and thereby to promote the well-being of their citizenry," said Prof. Jeffrey Sachs, director of Sustainable Development Solutions Network and the Center for Sustainable Development at Columbia University.

"Time and again we see the reasons for well-being include good social support networks, social trust, honest governments, safe environments and healthy lives."
I'm a tour guide in Israel. There are no tourists now, but that has not stopped me from finding new ways to guide. I added labels to this photo that @Astro_Jessica took from the @Space_Station. A reminder that Israel is very small – and we humans are even smaller. #StayAtHome pic.twitter.com/ikOQsU5fg7

— Daniel Paul Rubenstein (@paulrubens) March 22, 2020
---
---
We have lots of ideas, but we need more resources to be even more effective. Please
donate today
to help get the message out and to help defend Israel.