From Ian:
---
PM says all leisure venues to shut, urges Israel to adjust to 'new way of life'
Prime Minister Benjamin Netanyahu and government officials on Saturday announced a shutdown of all leisure businesses and activities throughout the country, with the premier pressing upon the public the need to "adopt a new way of life" for the coming weeks and possibly months as the country deals with the new coronavirus — and particularly underlining a guiding principle of individuals maintaining a distance of at least two meters from others at all times.

Sunday morning will see public life further diminished, with the closure of all cafes, restaurants, hotels, malls, movie theaters, gyms, event halls and the like. It was implied that all non-essential shops would close, though not specifically stated. But Netanyahu stressed that supermarkets, pharmacies, banks and other essentials would continue to function.

Sunday will also see the closure of preschools, kindergartens and daycares that had remained open on Friday amid a closure of all educational institutions.

Furthermore, the government announced a new restriction on gatherings of over 10 people in the same place. There were no new restrictions announced on public transportation; Netanyahu said this matter was still under discussion.

For non-leisure workplaces, the prime minister said work would continue, but all employers were urged to encourage work from home wherever possible.

"This is a battle for public health," Netanyahu said at a press conference from the Prime Minister's Office in Jerusalem. "We are at war with an invisible enemy…We are adjusting as things develop. The situation is dynamic." But, he said, "we can beat it."

Comparing the situation several times to a state of war, the premier said it was imperative for Israelis to change gears and "adopt a new way of life" for the near future, noting that many Israelis appeared not to be heeding officials' calls to avoid physical contact and displays of affection, but stressing that this was crucial for the nation to curb the spread of COVID-19.
Noah Rothman:
Iran Rages Against the Perfect Storm
This violence comes at a time of unprecedented stress on the Iranian regime. The Islamic Republic has been hit particularly hard by the Coronavirus, in part, as a result of the Trump administration's "maximum pressure" sanctions regime. Tehran's efforts to evade American sanctions has increased its reliance on China—links that it could not afford to sever even as the outbreak worsened. "Iran's strategic partnership with Beijing has created a constellation of potential contacts that helped unleash the illness," the Wall Street Journal reported. This has only contributed to the anti-regime sentiment in Iran that has produced sporadic episodes of violent unrest for the better part of three years. "We were unhappy with all these crappy Chinese goods everywhere," one Iranian housewife told WSJ reporters. "Now they brought us this crappy virus, too."

According to official regime statistics, just over 500 people have died as a result of the outbreak. But there's reason to be skeptical of these figures. As CNN reported, private satellite imagery indicates a rapid excavation of trenches around the city of Qom—a municipality with some of the closest economic links to China—which analysts believe are to be used as graves. A provocative analysis by the Atlantic's Graeme Wood concludes that Iran is deliberately underreporting domestic COVID-19 cases by tens or even hundreds of thousands. Still, Iran's official news agencies are reporting that the disease has taken a grim toll on the nation's governmental and security apparatuses. "Iran's senior vice president and two other Cabinet members have contracted the new coronavirus," Iran's FARS news agency reported this week. "Among the dead are five of Iran's elite Revolutionary Guard members and an unspecified number of the Guard's volunteer Basij force," Iran's health ministry revealed.

"The economic depression is far more pervasive and contagious than the virus itself," said one Iranian business owner. Iran's economy is already estimated to have contracted by almost 10 percent in 2019 as a result of international sanctions, and the reduced domestic economic activity and trade with its remaining partners will only exacerbate these conditions. Perhaps more urgent for Iran, the efforts by Saudi Arabia and Russia to ramp up energy production have sent global oil prices into a tailspin.

Tehran is slightly more insulated from the oil-price shock than it might have been in the absence of American sanctions, which have curtailed Iranian energy exports. But plummeting rates of production and export have deepened the economic crisis in Iran and produced "mass layoffs" in the Iranian oil sector. It was only last November that the economic pressure on the Iranian regime forced it to pare back the subsidies that kept domestic gasoline prices low, yielding to widespread protests, violence, and a shutdown of the Internet. It's unlikely to be coincidental that this domestic unrest coincided with the escalating military provocations against Americans and their allies in Iraq that culminated in the Soleimani strike.

It is hard to avoid the conclusion that the level of risk the Iranian regime is prepared to accept is directly proportional to the economic hardships it endures. And for Tehran, the threat posed by a global Coronavirus pandemic alongside the collapse of global oil prices is a perfect storm. It's reasonable to assume, then, more violence in the Middle East will be forthcoming.
Bethany Mandel:
Collapse of Bernie Sanders campaign saves us from administration full of anti-Semites
In the wake of recent 2020 primary election results, there is an unexpected silver lining for Jewish Americans: Sen. Bernie Sanders will almost certainly not be the Democratic presidential nominee.

One would think that for the Jewish community, having a Jewish nominee would have been an achievement to be celebrated instead of a possibility to fear, but sadly, no. Due to both the Vermont independent's radical beliefs and policy positions, as well as his propensity for surrounding himself with suspect characters, the prospect of a Sanders presidency was concerning indeed for many Jewish Americans like me.

Sanders often touts his trip to Israel to live on a kibbutz when he discusses the America-Israel relationship. But there is an important point lost on many Sanders supporters: He wasn't spending time in the Jewish state learning about or promoting Judaism or Zionism.

Writing for the Hudson Institute, Ron Radosh explained:
"But in 1963 when Sanders worked on Hashomer's kibbutz, its members considered themselves Marxist-Zionists, and they held a pro-Soviet orientation which included supporting Soviet foreign policy. Their ideological orientation on Zionism and socialism came not from the social democrats of the Socialist International, who were strongly anti-Communist and anti-fascist during the years of World War II (like Germany's Willy Brandt), but from a rather unknown figure, a Zionist named Ber Borochov.

"I knew members of Hashomer Hatzair in the same period that Bernie worked on their kibbutz. They would always urge me to read Borochov's books. Although he passed away in 1917, too early to see the horrendous results of the Bolshevik Revolution, Borochov's followers argued that he had proved that "socialist Zionism" had to be Marxist-Leninist.

"Their only criticism of the official Israeli Communist Party was its refusal to see that Stalin was wrong to argue that Jews did not need their own nation and that they instead should work within their own countries to foment a communist revolution. (If you want to know more about Borochov, Wikipedia accurately summarizes his views.)"

Things aren't any better in the present day either. Sanders has consistently surrounded himself with surrogates who are clear about their position not just on the Jewish state but on Jewish people as well — and it's not pretty.
Ilhan Omar Iranian minister for antisemitism https://t.co/Kv0hpYz3oG

— Eye On Antisemitism (@AntisemitismEye) March 14, 2020
Hamas Joins Bernie Sanders' Presidential Campaign (satire)
Bernie Sanders' presidential campaign has taken some public criticism for some of his campaign surrogates' questionable views on Israel. It seems though that rather than attempt to assure Jewish communities that the Sanders campaign doesn't support anti-Semitic propaganda, they've gone the other direction:

Earlier this week, Hamas announced that it was going to join the Sanders 2020 campaign as a digital media partnership.

In a statement, one Hamas spokesperson said, "The Bernie Sanders campaign is struggle against a powerful regime to achieve hilariously unrealistic goals by calling anyone who disagrees with them a terrorist and we very strongly identify with that attitude." He continued by explaining "that it was nice to work with someone who hates Benjamin Netanyahu as much as we do".

Although the Sanders campaign is facing serious criticism for the choice, Sanders supporters such as IfNotNow, Linda Sarsour, and Iranian Supreme Leader Ali Khamenei are praising the bold choice. The campaign has also defended itself saying that the choice to include Hamas in their election efforts stems from Hamas' position as being anti-occupation and their commitment to make sure every citizen of Gaza has a job in tunnel construction. The Sanders campaign comms director said that "Hamas was hired for their experience creating viral videos like the 2014 song titled Kum, Aseh Piguim, whatever that means".
IDF says soldiers could be on base for as long as one month
The IDF announced on Saturday that all soldiers are due back at their bases on Sunday and must prepare for an extended stay amid efforts to contain the continued spread of the coronavirus.

In a statement, the military said that all combat soldiers as well as those currently in training and those in units where they don't go home on weekends, must prepare to stay for an extended stay for a period of up to one month.

On Friday, the IDF announced the suspension of all training for reservists until after the end of the Passover holiday on April 15.
In a statement provided to The Jerusalem Post, the decision was made following a situational assessment led by Maj.-Gen. Yoel Strick, the head of the Ground Forces and all relevant division commanders and senior officers.

"This decision was carefully considered and made with the desire to preserve the IDF's readiness, while maintaining the commitment between the IDF and its personnel in supporting their families at the present time," the military said, adding that efforts will be made to carry out the postponed training later this year.

The IDF said that while the virus has not yet caused a major disruption to its activities, there are concerns that it may in the future. The military has forbidden soldiers to travel abroad. Those returning to Israel will return to duty after a 14-day period of self isolation.
Israel has enough food available for foreseeable future — officials
Israel appears relatively well-placed to be able to feed its population through the coming months of the coronavirus crisis, officials said.

No shortages in fresh or dried produce are likely in the next few weeks, they said. Beyond that, too, Israel is in a good position to weather the various restrictions and obstacles, including those already imposed and others still possible looming — amid the battle to thwart the spread of the virus, although officials said insufficient workers could lead to some shortages of citrus fruit. After Passover, imported fresh fish could also be in short supply.

Israel holds certain emergency food supplies, which are not expected to be needed in the foreseeable future.

Despite moves by the Agriculture Ministry, seen as pernicious by local farmers, to import certain items that can be homegrown, the country is more or less self-sufficient in fruit, vegetables, milk, eggs and poultry meat, and has sufficient supplies of beef to see it through the upcoming Passover holidays and on until May, the officials noted.

On Wednesday, Agriculture Minister Tzachi Hanegbi attended an emergency meeting with heads of rural regional councils, agricultural organizations, agricultural produce boards and agricultural settlement movements to review food provision in the shadow of the coronavirus.

"I believe that Israeli agriculture will actually prosper out of this crisis," said Hanegbi, who took over the agriculture ministry in January.
Eggs, toilet paper, and beer – What to get when coronavirus strikes
As supply chains and shipments become evening news items due to coronavirus and its many effects on the global economy, Israelis were told by the Agriculture Ministry on Friday that egg shipments have begun arriving, just in time for Passover.

"In the past day, we have noticed an increased demand for eggs," a press release on behalf of the ministry reported. "Pasta, olive oil and rice had also been in higher demand than usual."

With rumors the country might declare an emergency state of mass-quarantine – and despite assurances by Prime Minister Benjamin Netanyahu that the nation is not expected to lack for anything any time soon – many prefer to stock up now rather than regretting it later.

In other countries, such as the UK and the US, shoppers have bought massive amounts of toilet paper, leading many to post pictures on social media of empty aisles.

British retailing giant Tesco is limiting the quantity of certain items that shoppers are allowed to buy, such as antiseptic gel and milk, the BBC reported.

While no such restrictions were placed in Israel, at least some companies began offering discount books and beers to those who need to spend two weeks at home to ensure they are not coronavirus carriers.
Iran: Two members of Jewish community die of coronavirus
Two members of the Jewish community in Iran died after contracting coronavirus, a source within the Jewish community told Haredi (Ultra-Orthodox) newspaper "Yated Neaman", Walla reported on Friday.

These are the first two deaths in Iran's Jewish community that were officially reported since the virus first broke out in the Islamic Republic.According to the source, "it remains unclear whether it will be possible to bring [the two] to a proper Jewish burial."
Top Dutch museums close over coronavirus, including Anne Frank House
The Rijksmuseum and Van Gogh museums in the Dutch capital Amsterdam said Thursday they were closing until the end of March to help halt the spread of the deadly coronavirus.

Several other major tourist draws in the Netherlands including the Anne Frank House in Amsterdam, and major art museums in Rotterdam and The Hague, said they were also shutting their doors.

The announcements by the museums, which together attract millions of visitors a year, comes after Prime Minister Mark Rutte announced new rules including a ban on public gatherings of over 100 people.

"In line with national policy regarding the coronavirus, the Rijksmuseum will close its doors to the public until March 31, 2020," said the Rijksmuseum, the national museum of the Netherlands, which is famed for paintings such as Rembrandt's "The Night Watch."

The Van Gogh Museum, home to a huge collection of paintings by the Dutch post-impressionist master Vincent Van Gogh, made a similar announcement, as did the Mauritshuis in The Hague where Vermeer's "Girl with a Pearl Earring" hangs.

The executive director of the Anne Frank House — the hiding place of the teenage Jewish diarist who died in a Nazi concentration camp in 1945 — said earlier Thursday that coronavirus and US President Donald Trump's ban on travel from Europe would hit tourism in the Netherlands.
"The Jews invented Coronavirus": Antisemites waste no time blaming the Jews for COVID-19 and say the proof will be if Israel is first to develop vaccine
Antisemites have wasted no time in blaming Jews for the COVID-19 outbreak or hoping that Jews are disproportionately impacted by it.

One commentator on Turkish television explained that "Jews, Zionists have organised and engineered the novel coronavirus as a biological weapon just like bird flu" in order to "design the world, seize countries and neuter the world's population." Some have claimed that the proof of Jewish involvement would be if Israel invented the vaccine.

An Iraqi political analyst has claimed that the novel coronavirus is an American and Jewish plot to reduce the world's population.

A professor at California State University predicted that Israel would use the virus as an opportunity to put all the non-Jews in prison.

On Twitter, one user joked that the novel coronavirus is not as bad as the Jews because it does not kill children, a comment invoking the antisemitic blood libel.

Another user urged the President of the United States to use the virus as an opportunity to expel the Jews.

Others insisted that the Jews invented the virus or hoped that the cure would be pork-based in the belief that this might mean the Jews could not use it.

The notion that the Jews have a sinister role in global pandemics goes back at least to the Black Plague, when, during the period from 1348 to 1351, there were attacks on Jewish communities which were scapegoated for the epidemic.
UN Closes Due to Coronavirus, Israel Condemned (satire)
The United Nations has closed due to a coronavirus scare in New York and Geneva. The UN General Assembly remotely condemned Israel, widely blamed for "Coronaizing the world" after "credible intelligence" was provided by the Iranian regime's Conspiracy Ministry.

UN spokesperson Yasser Gaddafi, a cousin of the late and beloved Libyan freedom champion Muammar Gaddafi, spoke to The Mideast Beast from the new Disney World in Syria, a well-known Palestinian UNESCO heritage site.

"This is a sad day for humanity, which the UN dutifully serves 24/7 by regularly passing super-balanced resolutions against the "Zionist Kike Occupation Government" and its virulent crimes against humanity, such as the medieval Black Death and the coronavirus."

Mr. Gaddafi explained the rationale behind Israel's "corona aggression."

"Israel clearly seeks to silence critics in bastions of human rights like the UN and the recently closed corona-infested Iranian parliament.

Moshe Singer, an Israeli government spokesperson, reacted to the UN's corona accusation with an opaque response. "Israel will not be the first to introduce virulent doomsday weapons in the Middle East. However, if Tel Aviv sneezes, the Tehran regime could suffer unpleasantly lethal coughs."
Hamas-affiliated academic advises ceasefire amid coronavirus outbreak
Hamas must seize the opportunity of the outbreak of the coronavirus to show mercy towards Israel and reach a long-term truce with Israel, a Palestinian political analyst and university lecturer in the Gaza Strip said over the weekend.

Dr. Fayez Abu Shmalah's proposal sparked debate among Palestinians, amid fears that the virus may spread to the Hamas-ruled coastal enclave.

Abu Shmalah, who previously served 10 years in an Israeli prison for security-related offenses, is a former mayor of the city of Khan Yunis (pop. 350,000) in the southern Gaza Strip.

No confirmed cases of coronavirus have been reported in the Gaza Strip so far, according to Palestinian Authority Ministry of Health officials. However, the officials expressed fear that the it was only a matter of time before the coronavirus reaches the Gaza Strip, home to two million Palestinians.

The PA announced on Saturday that three new cases of coronavirus have been confirmed in Bethlehem and neighboring Beit Jala, bringing to 38 the number of Palestinians who have been infected with the disease.

On Friday, Israel delivered 200 coronavirus test kits to the Gaza Strip as part of an effort to prevent an outbreak in the Gaza Strip, and curb the spread of the COVID-19 disease in the West Bank.
To fight coronavirus, Palestinians suspend prayer at mosques and churches
The Palestinian Authority suspended prayers in mosques and churches in the occupied West Bank on Saturday to prevent the spread of the new coronavirus, and Gaza's Hamas rulers said all the enclave's border crossings would be shut for travel.

The Palestinian Authority's Religious Affairs Ministry asked Palestinians to worship at home.

"In light of the Health Ministry's recommendation to minimize contact between people and to reduce gatherings as much as possible we call upon our Muslim people in Palestine to hold their prayers at home," a ministry statement said.

In Ramallah, a prayer leader reciting the Muslim call to prayer at one mosque in the early evening added the words: "Pray at home, pray at home."

According to Palestinian health officials, 38 coronavirus cases have been confirmed in the West Bank, where the Palestinians have limited self rule under the Palestinian Authority. None have been reported in the densely-populated Gaza Strip, which is controlled by the Islamist Hamas group.

The Hamas-led government said it was closing Gaza's border crossings with Israel and Egypt for travel, excluding life-threatening cases that required medical treatment outside the enclave. Gatherings would be limited to 100 people and schools were to remain shut through March.

Citing security reasons, Israel and Egypt keep the coastal Gaza Strip under a blockade with tight control of movements over their border land crossings.
This is extraordinary, from Kuwait. The Muslim call to prayer contains the line Hayya ala al-Salah (come to prayer), imploring people to come to the mosque. Now, because of coronavirus, the muadhin (caller) says al-Salatu fi buyutikum (pray in your homes). Never heard that before pic.twitter.com/gSkzI6HHy6

— Shiraz Maher (@ShirazMaher) March 14, 2020
MEMRI:
Pakistani Columnist Hassan Niazi On The U.S.-Taliban Deal: 'The Agreement Is Clear That The U.S. Will Leave, Even If Afghanistan Burns'
On February 29, 2020, the United States and the Islamic Emirate of Afghanistan (the Afghan Taliban organization) signed a deal, according to which the U.S. and other foreign nations will start withdrawing their troops from Afghanistan, while the Taliban will begin talks with Afghan stakeholders for the formation of an inclusive government.

At a ceremony in Doha, Qatar, the agreement was signed by the U.S. special envoy Zalmay Khalilzad and Mullah Abdul Ghani Baradar Akhund, the Taliban's deputy emir and chief of its Political Office in Doha. Throughout the talks with the U.S., the Taliban refused to involve the elected Afghan government in the negotiations.

The agreement is now being criticized for its numerous failings, including the absence of any requirement for a ceasefire between the Taliban and Afghan security forces. Especially, the provision for releasing 5,000 Taliban prisoners by March 10, 2020, a deadline that has already elapsed, has attracted criticism.

In a recent article, Pakistani columnist Hassan Niazi warned that the so-called peace deal means no peace for Afghanistan.

Following are excerpts from Niazi's article:
"Much Like Nixon's Agreement With North Vietnam In 1973, This 'Peace Deal' Appears More In The Vein Of Saving Face By An Embarrassed And Frustrated Superpower"

"Even before the ink was dry on an agreement between the United States and the Taliban it was impossible not to draw comparisons with the war in Vietnam. Much like Nixon's agreement with North Vietnam in 1973, this 'peace deal' appears more in the vein of saving face by an embarrassed and frustrated superpower.
MEMRI:
Should Iranian Supreme Leader Ali Khamenei Be Allowed To Tweet Jihad And Martyrdom, Call For Attacks On U.S. To His One Million Followers On Twitter – As IRGC Qods Force Commander Qassem Soleimani Did?
Iran, the leading designated state sponsor of terrorism, along with its top regime officials – political, religious, and military – continue to freely use Twitter, despite the removal of some of them from other social media platforms. The regime's use of Western social media is all the more notable since it does not accord the same freedom of expression to Iranian citizens; for example, Internet access is often blocked during times of unrest. Additionally, the regime has for years been working to implement a national intranet for limiting Iranians' access to regime-approved content, and has also launched social media apps for the public to use instead of the Western ones to which it objects.[1]

Iranian Supreme Leader Ali Khamenei maintains very active official Twitter accounts in English,[2] French,[3] Spanish,[4] Farsi,[5] Russian,[6] and Arabic[7] that together have over one million followers. Khamenei's tweets consistently express hostility to the U.S., France, Germany, and the UK, including incitement and calls for attacks against them. With the global platform granted him by Twitter, he circulates misinformation and threats, and calls his followers to jihad and martyrdom.[8]

In addition to Khamenei, the Twitter account of IRGC Qods Force commander Gen. Qassem Soleimani, designated by the U.S. as a terrorist and killed in a U.S. drone strike on January 3, 2020, remains active, sharing content about him and his ideology. At the time of this writing, it had over 139,000 followers.[9] He previously had an Instagram account, which was removed by Instagram in 2019.[10]

In early February 2020, a group of Republican senators sent a letter to Twitter CEO Jack Dorsey asking the platform to suspend Khamenei's account as well as the account of Iranian Foreign Minister Mohammad Javad Zarif, to comply with U.S. sanction law. The letter stated that an executive order from the summer of 2019 imposing sanctions on Khamenei and on those acting on his behalf prohibits Twitter from providing services to the two Iranian officials.[11]

The following report features some of Khamenei's English-language Twitter activity since Soleimani's killing, including his calls for violence against the U.S. The report also shows Soleimani's inciting Twitter activity and its posthumous continuation.
How Iran Became a Global Vector of Infection for COVID-19
There is also evidence to indicate that the regime was well aware of the danger at that point, following reports that Tehran began digging massive burial pits on Feb. 21 in the Shia holy city of Qom—the epicenter of Iran's outbreak and the site of several Chinese infrastructure projects, which could have served as the initial conduit of transmission. China is investing heavily in Iran due to the economic sanctions imposed on it, which also play a part in the country's weakened health-care system and its inability to deal with the outbreak.

The problem is additionally compounded by a general lack of public trust in the regime, which initially scoffed at containment measures, only to reverse course shortly afterward, leading to panic buying and distrust of subsequent official updates provided by the government. The paranoia so carefully cultivated in Iranians by their leaders had risen up against its makers, to the detriment of containment efforts. Other acts of defiance were also tied to Iran's religious traditionalism, such as the licking of shrines in Qom, and public objections from clerics to a lockdown, citing an American conspiracy to undermine Iran's religious establishment by tying the virus to the holy city.

Thus, despite sharing the Chinese Communist Party's paranoia-wielding, autocratic police state proclivities, the Iranian regime, fearing widespread panic, did not initiate a lockdown in Qom in the same way that China had for the 60 million residents of Hubei province once matters got out of hand. Instead, it focused on stemming the flow of information by, among other measures, threatening health-care providers into silence. On top of this, the regime's ability to deploy resources to combat the virus is apparently so lacking that it has requested a $5 billion loan from the International Monetary Fund—Iran's first such request since the early 1960s. The ayatollahs—whose message of steadfast resistance to United States-led Western aggression has maintained a psychological stranglehold on their population for decades—have been reduced to publicly groveling for financial assistance from international organizations in order to deal with the crisis.

The real scope of Iran's COVID-19 outbreak has not yet become clear, and it remains to be seen whether the ayatollahs can maintain stability in the face of such a public health crisis, which has only been made worse by the theocratic regime's totalitarian tactics, whiplash policies, and the state of international isolation and economic sanctions that it has brought on its own people by its pursuit of nuclear weapons, development of ballistic missiles, threats against neighboring and regional countries, and genocidal warfare in Syria—policies that the regime is continuing even as it buries its own people in open pits.
"There are also rumors circulating that the regime was burying the bodies of anti-regime protesters killed in riots last November together with coronavirus victims in order to mask their causes of death." https://t.co/l71maLjQLL

— Omri Ceren (@omriceren) March 14, 2020
US CENTCOM commander Gen Frank McKenzie said the impact of coronavirus deaths on Iran's leaders has been underreported. He said Iranian leaders have died and are facing increasing pressure as a result of their mishandling of the outbreak; could impact their military adventurism.

— Jennifer Griffin (@JenGriffinFNC) March 13, 2020
Iranian Officials Agree: "This year we'll take Israel's Coronavirus Vaccine, Next Year We'll Take Jerusalem" (satire)
An Iranian cleric, Grand Ayatollah Naser Makarem Shirazi, who is 93 years old, has decreed that it's okay to use a vaccine against novel coronavirus made by Zionists if 'there's no substitute'. As late as Wednesday, however, the ayatollah had said, "It is not permissible to buy and sell from Zionists and Israel". The Mideast Beast caught up with the ayatollah to hear more about his seemingly contradictory views on the topic.

"The most important thing is protecting life and health," the ayatollah told The Mideast Beast. "That is why Iran is not the top executioner in the world, but only second after China. But I digress. It is true that it is not permissible to buy from Zionists and Israel, but sometimes they make really good stuff. Don't tell anybody, but personally I love Israel's Bamba, but only my second and youngest wife, who is 13 years old knows about this. She discovered my secret stash in the basement".

The Mideast Beast asked Shirazi whether it wasn't contradictory to allow for 'Zionist' vaccines given the Iranian regime's calls for Israel's destruction and description of the country as a 'cancerous tumor'.

"Nothing contradictory about it at all", said the ayatollah, "This year we take the Israeli coronavirus vaccine, next year we take Jerusalem!"
Al Qaeda Launches Operation 'Cough in Public' (satire)
Aiming to strike fear in the heart of every American, al Qaeda has launched Operation Cough in Public, with sleeper cells activating across the US to cough loudly in crowded venues.

Al Qaeda agents will go to sporting events, concerts, and busy shopping malls and cough repeatedly without covering their mouths, according to internal documents seen by The Mideast Beast. The terror group hopes to create a stampede of Americans fleeing the venues, leading to mass casualties.

"Until the infidels, Jews and Crusaders withdraw from the Middle East and accept Islam, no American will be free from our germs," al Qaeda leader Ayman al-Zawahiri said. "We probably don't have coronavirus like those Shiite morons in Hezbollah, but how can anyone know for sure?"

The initiative follows al Qaeda's wildly successful "Operation Less Than Twenty Seconds," in which sleeper agents used public bathrooms without sufficiently washing their hands.
New Corbyn-backed chair of Labour's disputes panel, Yasmine Dar, does not believe Labour has an institutional antisemitism problem, even as her brother is suspended
The new chair of the Labour Party's disputes panel does not believe that the Party has a problem of institutional antisemitism, even as her brother is suspended over antisemitism allegations.

Yasmine Dar, a councillor in Manchester and member of Labour's ruling National Executive Committee (NEC), was elected this week to head up the Party's disputes panel, which oversees its disciplinary processes.

Ms Dar has previously responded to the opening of an investigation by the Equality and Human Rights Commission (EHRC) in May 2019 by saying that "I haven't seen any evidence that this prejudice among a minority of members is an institutional problem" and accusing the independent body of "political point scoring".

The EHRC launched a full statutory investigation into antisemitism in the Labour Party on on 28th May 2019 following a formal referral and detailed legal representations from Campaign Against Antisemitism, which is the complainant.

Ms Dar, a longtime backer of Labour leader Jeremy Corbyn, who voted for her to chair the disputes panel, has also previously accused the "Labour right" of being part of a conspiracy to undermine Mr Corbyn, claiming: "Our Party's bureaucracy was controlled by the Labour right until last year, who – recent leaked e-mails suggest – may have sat on antisemitism cases to destabilise Jeremy's leadership." She has also in the past expressed support for the Iranian Revolution, which brought an antisemitic genocidal regime into power.

Ms Dar's brother, Majid Dar, has also reportedly been suspended from Labour over allegations of antisemitism, and there are concerns over the independence of the investigative and disciplinary process in view of his sister's new role.
.@KenRoth Human Rights Watch is now reviewing your "judgment & leadership" after you solicited a $470,000 gift from a Saudi rights abuser by promising NOT to advocate for LGBT victims in the Middle East, who face brutal abuse. Will you apologize to them?https://t.co/boYBy53Ht1

— Hillel Neuer (@HillelNeuer) March 13, 2020
They will literally exploit any and every situation to attack and demonize the Jewish state. Even a global pandemic is not off limits.

"Aliens invaded Earth, are probing humans bums, & eating their colons, but for Palestinians it's nothing compared to what the Jews do to them." https://t.co/xskzvIf7hs

— AZ (@americanzionism) March 13, 2020
Another idiot forcing Israel hatred onto an unrelated global crisis.

By the way, to debunk this lie all you need to do is Google Image search "Gaza supermarket".

I offer @AymanM a challenge:
Find us one starving Palestinian. https://t.co/SwlZWikErd

— The Mossad: Elite Parody Division (@TheMossadIL) March 14, 2020
Ahmad Tibi previously extolled the Palestinian Shahid (suicide bomber, terrorist) as "the pinnacle of glory", while incessantly vilifying IDF soldiers. This is the type of man J Street's @JeremyBenAmi calls a 'mensch'. https://t.co/TmpkHXdZHa

— Arsen Ostrovsky (@Ostrov_A) March 13, 2020
1/6 What a disgraceful distortion. The issue isn't that they are Arab but anti-Zionist MKs, some even back terror. Tibi himself praised "martyrs." The fact that he studied at Hebrew U and that so many Arab doctors lead in their field is testament to Israel's strive for equality. https://t.co/dO85a4aLJi

— Daniel Schwammenthal (@DSchwammenthal) March 14, 2020
Head of Spielberg's Holocaust foundation tells Amazon to drop 'Hunters'
The director of the Holocaust foundation founded by Steven Spielberg has called on Amazon Prime not to produce a second season of "Hunters," its fictional show about a crew of Nazi hunters in 1970s America.

"Survivors of the Shoah sought justice, not revenge," Stephen Smith, who heads the USC Shoah Foundation Institute, the archive of survivor testimonies initiated by Spielberg in 1994, wrote in an op-ed published Thursday by the Jewish Journal. By blurring the difference, he wrote, the show "collapses all meaningful differences between victim and perpetrator."

Smith, a renowned British scholar on the Holocaust, cited one scene in the pilot in which the vigilante avengers of a protagonist portrayed by Al Pacino gas a former Nazi chemist in her shower.

"Jews never gassed Nazis. Period. That I must even make this point is proof enough how perilous this slippery slope can become," Smith wrote. "Amazon must not renew it for a second season.

"By blurring the line between fact and fiction, Hunters muddies the historical record, disrespects those who perished, and provides ammunition to those who seek to deny the truth of the Holocaust," he also wrote.

If the filmmakers "had taken the time and trouble to listen to some real experiences," he added, "the flashbacks to the Holocaust in the series could have been real things that happened to real people, rather than the fantasies of scriptwriters."
York to mark 830th anniversary of city's massacre of Jewish community
York is to mark the 830th anniversary of the city's massacre of its Jewish community on 16th March at York Castle.

The anniversary of the ethnic cleansing of the city's 150 Jews in 1190 will also be used to commemorate the Holocaust and will take place under Clifford's Tower, where the massacre took place after the community gathered there seeking refuge from the belligerent townspeople.

The event is due to include music, readings and lanterns.

York council's executive member for culture and communities, Darryl Smalley, said: "York is proud to stand with others once again, to raise awareness and commemorate Holocaust Memorial Day. We hope to see both residents and visitors join us at Clifford's Tower memorial to show their support for York's Jewish population."

The massacre at York was one of a series of antisemitic pogroms in England in 1189-90 which also included Norwich and Lincoln.
All 16 Dead Sea scroll fragments at DC museum revealed as fake
The 16 Dead Seas scroll fragments housed at the Museum of the Bible in Washington, DC, are forgeries, museum officials said Friday.

"We're victims — we're victims of misrepresentation, we're victims of fraud," CEO Harry Hargrove said at an academic conference hosted by the museum, National Geographic reported.

A team of researchers led by an art fraud investigator issued a 200-page report saying that while the fragments may be made of ancient leather, the ink was from modern times and altered to look like the real Dead Sea scrolls.

Most of the 100,000 real Dead Sea scroll fragments lie in the Israel Museum in Jerusalem, and the report does not question their authenticity. Bedouins found clay jars in the West Bank's Qumran caves in 1947 holding thousands of the parchment scrolls dating back more than 1,800 years, including some of the oldest surviving copies of the Hebrew Bible. (h/t messy57)
The top Shin Bet official who'converted' a Hamas supporter to Judaism
HARRIS SAID that years ago there was one hardened active Hamas terrorist in the southern area of the Judea region who the Shin Bet discovered "had some kind of connection and interest in Jews, a Jewish girl, and even possessed books about Judaism in Hebrew."
The unimaginably bizarre situation meant that for years this man lived with the dissonance of being both a Hamas operative and an admirer of Judaism.

"He was not just a member of Hamas, he was a big terrorist who collected materials for and manufactured bombs," he recalled.

The Shin Bet arrested the Hamas operative and he and Harris discussed the paths his life might take from that point.

The Hamas operative told Harris that "he did not want to go to jail. He wanted to convert to Judaism!"

"It wasn't important whether this was practical. But we told him you can do it, but you need to do it as part of the proper process.
You can do it quietly. But you need to understand – when you are in the process of converting, you can't act against Jews anymore," he recounted with a twinkle in his eye.

The Hamas operative objected, "But you kill us!"

Harris and the Shin Bet responded, "If we convert you, then you are a Jew. You'll help us with small things, to stop terror attacks and improve relations" between the two peoples.

With a wry look, he explained that the Shin Bet "brought him an elderly man wearing a kippa who spoke Arabic as his mother tongue." This Shin Bet agent was originally from an Iraqi-Jewish background, but the Shin Bet presented him as an Arab who had converted to Judaism. They wanted the Hamas operative to feel that he was not the first convert from an Arab background.

The Hamas operative "believed the story big time, because otherwise he could not explain how the man spoke Arabic so perfectly – like someone who had spoken it even in his youth."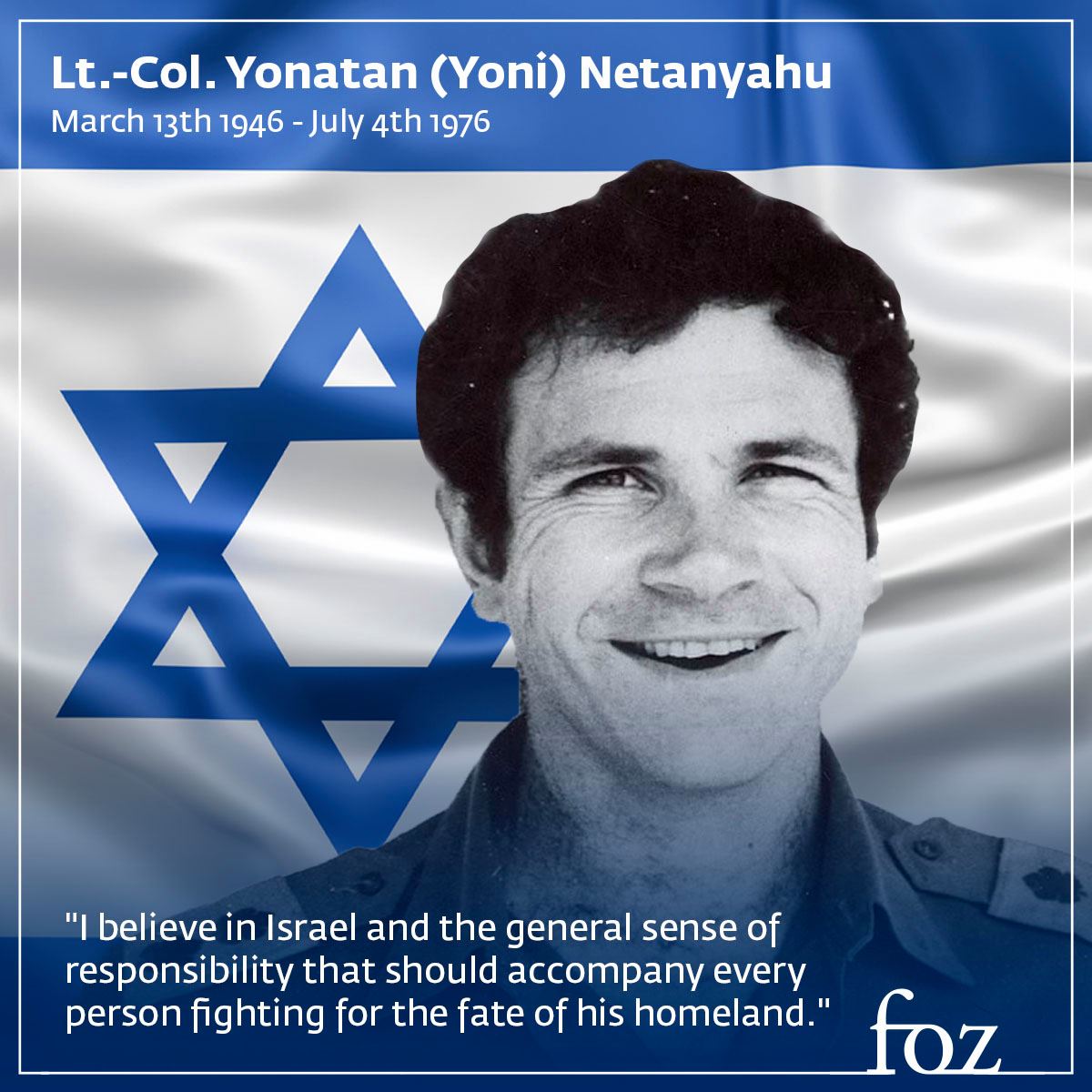 ---
---
We have lots of ideas, but we need more resources to be even more effective. Please
donate today
to help get the message out and to help defend Israel.