From Ian:
---
Eugene Kontorovich:
Unsettled: A Global Study Of Settlements In Occupied Territories
Legal discussions of Article 49(6), however, are almost invariably centered on the Israeli case,1 and do not examine its potential applicability elsewhere.2 For example, the International Committee of the Red Cross's (ICRC) (2016, VI–VII) influential Study on Customary International Humanitarian Law lists 107 instances of national and UN practice applying or interpreting the prohibition, and all but two relate to Israel.3

As a result, our understanding of Article 49(6) remains thin and lacking; the interpretation of it comes from a single case, rather than from systematic evidence of state practice. One can draw an infinite number of lines through a point. Studying all the available data however—i.e., all settlement practices elsewhere—can provide greater meaning and definition to the rule, or at least address some of the many questions about its meaning.

This article examines every occupation since the adoption of the Geneva Conventions that involve the movement of civilian population into belligerently occupied territory. Eight such situations were identified. No previous work has examined them together. Indeed, for several of the situations, there has been no prior academic work on the relevant settlement policy. Thus, one of the additional contributions of this article is the first scholarly examination of Russian and Armenian occupation practices in light of international law.

The state practice of the occupying powers in these other situations, as well as the international reaction to them, forms a remarkably consistent pattern. This pattern is contrary to, or at least in substantial tension with, hypotheses about Article 49(6) generated solely based on the Arab–Israeli situation. Thus, since the conventional understanding of Article 49(6) has been based almost entirely on the Israeli example,4 this article shows that it requires a fundamental reexamination.

While the study of state practice cannot precisely define the scope of Article 49(6) liability, it does show that standard discussions of the norm define the prohibited conduct far too broadly. In particular, there is no support in state practice for the notion that mere facilitation or accommodation of settlement activity violates the norm, or that there is any duty to prevent, obstruct, or discourage settlement activity.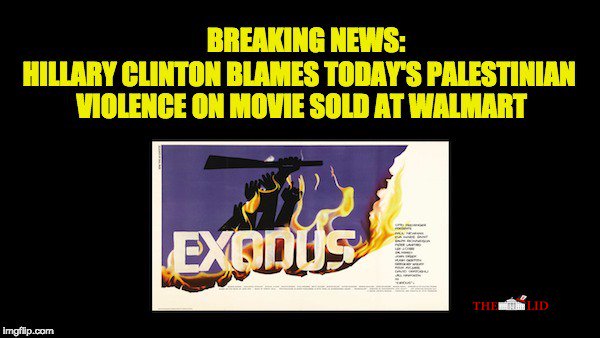 Douglas Murray:
Are racist chants now acceptable on the British left?
On Friday the Guardian columnist and Corbyn-supporter Owen Jones sent out this Tweet to his followers:


Owen Jones @OwenJones84
Palestinians urgently need our solidarity. Join me protesting Trump's Jerusalem speech outside London's US Embassy *tonight* >> 12:22 AM - Dec 9, 2017

As a video of the resulting demonstration shows, the crowd outside the embassy loudly chanted (among other things) 'Khaybar Khaybar, ya yahud, Jaish Muhammad, sa yahud'. This is a famous Islamic battle-cry which might be translated, 'Jews, remember Khaybar, the army of Muhammad is returning.'


Tonight outside the US embassy in London; "Khaybar Khaybar, ya yahud, Jaish Muhammad, sa yahud" or "Jews, remember Khaybar the army of Muhammad is returning". They mean Zionists tho...@PSCupdates are they your banners they're holding? @mishtal pic.twitter.com/PuMaZEomEk

— Hurryupharry (@hurryupharry) December 8, 2017


The battle of Khaybar relates to a 7th century attack on a Jewish community by the armies of Mohammed.

Now two obvious questions arise. Why might this battle cry have been used on Friday night outside the American embassy in London? And are racist chants of this kind now acceptable on the British left?
Security guard seriously wounded in Jerusalem terror stabbing
A Palestinian terrorist stabbed a security guard in the chest, seriously wounding him, at the entrance to the Jerusalem Central Bus Station on Sunday, before being tackled by police and a passerby, officials said,

Graphic video footage from the scene showed the terrorist slowly handing his belongings to the security guard, who was checking travelers at the door to the station, before suddenly taking out a knife and plunging it into the guard's chest.

The terrorist then tried to flee the scene, but a police officer and civilians chased after him and tackled him to the ground. Police denied media reports that the terrorist had been shot or killed. He was taken into custody for further questioning.

Medics from the Magen David Adom ambulance service said they tried to stop the bleeding and applied bandages during the five-minute ambulance ride to the hospital.

The victim, 46, was taken to the capital's Shaare Zedek Medical Center for treatment where doctors were battling to stabilize his condition and save his life, said Dr. Ofer Merrin, the head of trauma center.

"The knife, unfortunately, hit his heart. His condition has stabilized, but I cannot say that there's not threat to his life because, like I said, he's in serious condition," the doctor said, adding that he was unconscious and connected to a respirator.
Facebook posts show Jerusalem terrorist was angry over Trump declaration
A Palestinian who stabbed a security guard in the chest, seriously wounding him, at the entrance to the Jerusalem Central Bus Station on Sunday carried out the attack out of anger about the fate of Jerusalem, his Facebook posts show.

Doctors were fighting to save the victim's life throughout Sunday afternoon and evening.

As of Sunday evening, Israeli security forces had not named the terrorist, who was tackled and arrested by police. However, Palestinian media identified him as 24-year-old Yasin Abu al-Qur'a from Talluza, near Nablus.

"In your path, O homeland, O Jerusalem, O Al Aqsa, our blood is cheap," he wrote in his final Facebook post, some 16 hours before carrying out the terror attack.

The post started with a well-known chant used by Palestinians protesting events in Jerusalem.

"For the sake of Allah we have risen, our demand is to raise the flag, so our religion may once again be sublime, and the Al-Aqsa Mosque will again be glorious," he wrote, referring to the Al Aqsa Mosque on the Temple Mount in Jerusalem.
Gaza rocket strikes kindergarten in southern Israel
A rocket fired by Gaza Strip-based terrorists hit a kindergarten in the southern city of Sderot on Friday. This was the first time in over 18 months that the city was hit by projectiles fired from the coastal enclave.

Three sirens rattled southern Israel on Friday evening, at 6:05 p.m., 7:09 p.m. and 9:55 p.m., alerting residents to incoming rocket fire.

The IDF said all three rockets appeared to have been aimed at Sderot. The first projectile was intercepted by the Iron Dome defense system deployed in the area. It is believed the second rocket hit an open area in the Shaar Hanegev Regional Council. The third rocket apparently hit the yard of the kindergarten and also caused some damage to the building.

Magen David Adom emergency services reported that one woman suffered shock over the sirens and needed medical attention.

Security forces canvassing the city on Saturday morning recovered the rocket that hit the kindergarten.

An IDF official said that while the military believes it was rogue terrorist organizations that carried out the attack, Israel still holds Hamas, the organization that rules Gaza, responsible for the incident.

"This was a very serious incident. We hold Hamas solely responsible for what transpires in Gaza," the official said.
IDF Blog:
IDF Discovers and Demolishes Hamas Terror Tunnel
Earlier today, the IDF discovered, exposed, and demolished a terror tunnel that crossed into Israeli territory from central Gaza. Based on the amount of detail within the tunnel, including electricity, it was clear that this specific tunnel was substantial for the Hamas terrorist organization.

The IDF used a new system in order to discover and demolish the tunnel. The system was developed as part of a long-term plan and a joint effort among combat, logistics, intelligence, and research units within the IDF.

"We see this as a severe violation of Israeli sovereignty and we hold the Hamas terror organization responsible," said Lt. Col. Jonathan Conricus. The IDF will continue to discover and destroy the tunnels in order to defend and protect Israeli civilians and has no interest in escalating the situation.
IDF general warns Hamas: 'Tunnels are a death trap for you'
Southern Command chief's warning comes after army destroys terror group's tunnel, using new technology the military says might end the subterranean threat

The head of the IDF Southern Command warned Hamas terrorists that border-crossing attack tunnels were "a death trap for you," in a video released Sunday after the military said it destroyed one such tunnel.

"Any tunnel that is discovered will be destroyed. We won't hesitate to act in order to defend Israeli civilians," said Maj. Gen. Eyal Zamir.

Zamir accused Hamas of "serially violating Israeli sovereignty," and warned that continuing to do so risked "escalation" and threatened the Gaza Strip's civilian population.

Addressing Hamas operatives, the general added: "I've warned the enemy and I'll warn them again: Anyone who goes into a tunnel, endangers himself. These terror tunnels are a death trap for you."

The general said that Israeli soldiers had entered deep into the tunnel, which stretched more than a kilometer from the Gaza Strip into Israeli territory.
Newsflash: Jerusalem Not on Fire!
In the past few days, we have seen wild exaggeration in the media as to what is really happening in and around the Old City of Jerusalem. What is evident, however, is that the number of journalists and photographers covering the protests in the city has thus far exceeded the number of Palestinian protesters.

Let us start with Friday, December 8, the final day of the announced Palestinian "rage." The Palestinian Authority, Hamas and other Palestinian groups told us to expect mass rallies and protests after Friday prayers at the Al-Aqsa mosque compound. So did the reporters.

By early morning, at least six television production trucks were stationed in the small parking lot outside the Damascus Gate, the main entrance to the Old City of Jerusalem. The trucks belonged to various television stations were presumably brought there to film live broadcasts of the anticipated mass protests. Another 70-80 journalists and photographers were waiting, some impatiently, for the Muslim worshippers to finish their prayers and start their protests against President Trump's announcement.

What we got in the end was a small and peaceful protest of some 40 Palestinians, who chanted slogans against Israel, the US and Arab leaders -- including Palestinian Authority (PA) President Mahmoud Abbas, who was dubbed a "traitor" and "Israeli spy."

Björn Stritzel, an honest and brave German journalist, tweeted from the scene: "More journalists than protesters after Friday prayers."

The media frenzy was echoed by several other reporters. "Three days of 'rage' have passed since Trump's Jerusalem declaration and Armageddon hasn't arrived," remarked journalist Oren Kessler. "One is loath to make predictions of continued calm in the region, but thus far the doomsday prophecies have not materialized."
IDF accuses Palestinians of using ambulance as shield for rock throwing
The Israel Defense Forces accused Palestinian protesters of using an ambulance as a human shield during a violent demonstration in Ramallah on Saturday.

According to the military, the Palestinian rioters hid behind the ambulance as they believed it would prevent the soldiers from retaliating.

"The rioters knew that security forces in the field would not employ riot dispersal tactics against an ambulance, and they used it to harm the forces while shielding themselves," the army said in a statement.

Photographs released by the military showed Palestinians on at least two occasions throwing rocks while standing behind an ambulance. The Times of Israel could not independently verify where and when the pictures were taken.
Trump's decision on Jerusalem shatters the Palestinian old guard
For more than 20 years, Saeb Erekat, the Palestinian's chief peace negotiator, has chased the dream of a two-state solution and the hope of an independent Palestinian state.

He followed it to the White House under four different US presidents, haggled over it in secret and public negotiations with hard faced Israeli negotiators, and defended it against sceptical Palestinians on the streets of Jericho.

But in the minutes after Donald Trump's announcement that the US was recognising Jerusalem as Israel's capital, Mr Erekat stood in front of the television cameras and concluded that his dream of two decades was finally dead.

"Unfortunately, President Trump just destroyed any possibility of two states," he said in a quivering voice.

The US decision on Jerusalem has shattered Mr Erekat and other members of the Palestinian leadership's old guard, leaving them reeling and uncertain of where to try to lead their people next.

A generation of heavyset, elderly men in suits - led by their 82-year-old president Mahmoud Abbas - had for years set the idea of a two-state solution as their north star.

They ignored calls for violence from the street and rejected plans to promote a South Africa-style international boycott against Israel. They clung to the belief that if they cooperated with the US and stayed at the negotiating table then one day the Americans would pressure Israel into allowing a Palestinian state with east Jerusalem as its capital.

And then, in a speech of just 11 minutes, Donald Trump snatched that belief from them.

"Abbas is facing something like a day reckoning. He has got nothing to show for his 25 years of negotiation," said Diana Buttu, a Palestinian lawyer who was once Mr Abbas's legal advisor.
Truman, Kennedy and Trump
U.S. President Donald Trump's precedent-setting decision to recognize Jerusalem as the capital of Israel catapulted him onto the very short list of American presidents who made groundbreaking decisions on Israel, undeterred by the staunch objection of senior administration members and bureaucrats.

Former President Harry Truman, for example, ignored the position of his entire government, which was absolutely opposed to the U.S. supporting the establishment of Israel. Truman recognized Israel on a de facto basis as soon as it was founded, on May 14, 1948. He did so despite the fact that his famous secretary of state, George Marshall, and Director of Policy Planning George Kennan, one of the greatest American diplomats of the 20th century – not to mention Defense Secretary James Forrestal – comprised a powerful bloc of internal opposition to the move. The same was true when President John F. Kennedy decided to supply Israel with Hawk surface-to-air missiles in August 1962 despite Secretary of State Dean Rusk's valiant attempts to stop him from doing so.

The same can be said of Trump, who decided to go against the recommendation of Secretary of State Rex Tillerson and Defense Secretary James Mattis to keep the status quo on Jerusalem in place. In all of these cases, U.S. presidents proved their ability to throw off rigid, ingrained thinking and reshape reality despite the demands and obstacles at home and abroad.
Yisrael Medad:
Eight Points on Jerusalem
Let's be concise:
1. No other people or nation has ever considered Jerusalem their capital city except the Jews.

2. The city is Jewish-connected for over 3000 years. In ancient history, all the foreign nations recognized that.

3. That Jewish connection is historical, religious, cultural and legal. There is a Biblical commandment to make a pilgrimage to the city.

4. The city was never divided - except under an illegal Jordanian occupation (which no one really complained about, oddly) and then for but 19 years. An "Arab East Jerusalem" is a fiction.

5. Despite a loss of political independence, Jews always either lived in the city whenever possible despite decrees banning such a presence or at least visited it.

6. By 1860, the city's majority population was Jewish.

7. Every facet of Jewish life, every central event is connected to Jerusalem, from weddings to Passover seders.

8. Even the infamous internationalization plan in the Partition recommendation of 1947 stipulated that after ten years, a referendum would take place so that the city's populace could decide to belong to the Arab or the Jewish state.
David Singer:
Media Falsely Discredit Trump as He Confronts UN on Jerusalem
The media has discredited President Trump's decision to recognize Jerusalem as Israel's capital – falsely claiming the president has reversed nearly seven decades of American foreign policy. Trump's decision has pitted America squarely against the United Nations.

The New York Times led the pack declaring:
"President Trump on Wednesday formally recognized Jerusalem as the capital of Israel, reversing nearly seven decades of American foreign policy …"

Australia's publicly-funded national broadcaster – the ABC – followed suit with this headline:
"Donald Trump recognises Jerusalem as Israel's capital, in reversal of decades of policy"

News outlets including Reuters, Financial Times, Iraqinews, Gulfnews, and Today parroted this false claim.

America's policy on Jerusalem is actually laid out in "The Jerusalem Embassy Act 1995 (Act)" passed by the Senate (93–5) and the House (374–37) on 24 October 1995 – specifically highlighted by Trump when announcing his decision:
Palestinians pushing for UNSC resolution on Jerusalem
The Palestinians are pushing for a UN Security Council resolution demanding that the US rescind its declaration that Jerusalem is Israel's capital.

Fourteen of the council's 15 members condemned the move in an emergency meeting in New York on Friday, which was also attended by Israeli Ambassador to the UN Danny Danon and PLO Ambassador to the UN Riyad Mansour.

"We will come back to the Security Council," Mansour said.

Movement on a Jerusalem resolution will be taken after Saturday's meeting of the Arab League in Cairo and Wednesday's summit of the Organization of Islamic Cooperation in Turkey, he said.

The Palestinians plan to ask the Security Council to reaffirm past resolutions against Israeli sovereignty in Jerusalem and to demand that the US rescind its statement.

"We are satisfied that there are 14 countries in the Security Council that are defending international law, defending Security Council resolutions as they relate to Jerusalem and rejecting the unilateral, illegal decisions by President Trump two days ago," Mansour said.

The matter is likely to return soon to the Security Council, Russia's permanent representative to the UN Vasily Nebenzya told the Russian news agency TASS.

Passage of a resolution would be difficult, however, given that the US is one of five council members with veto power.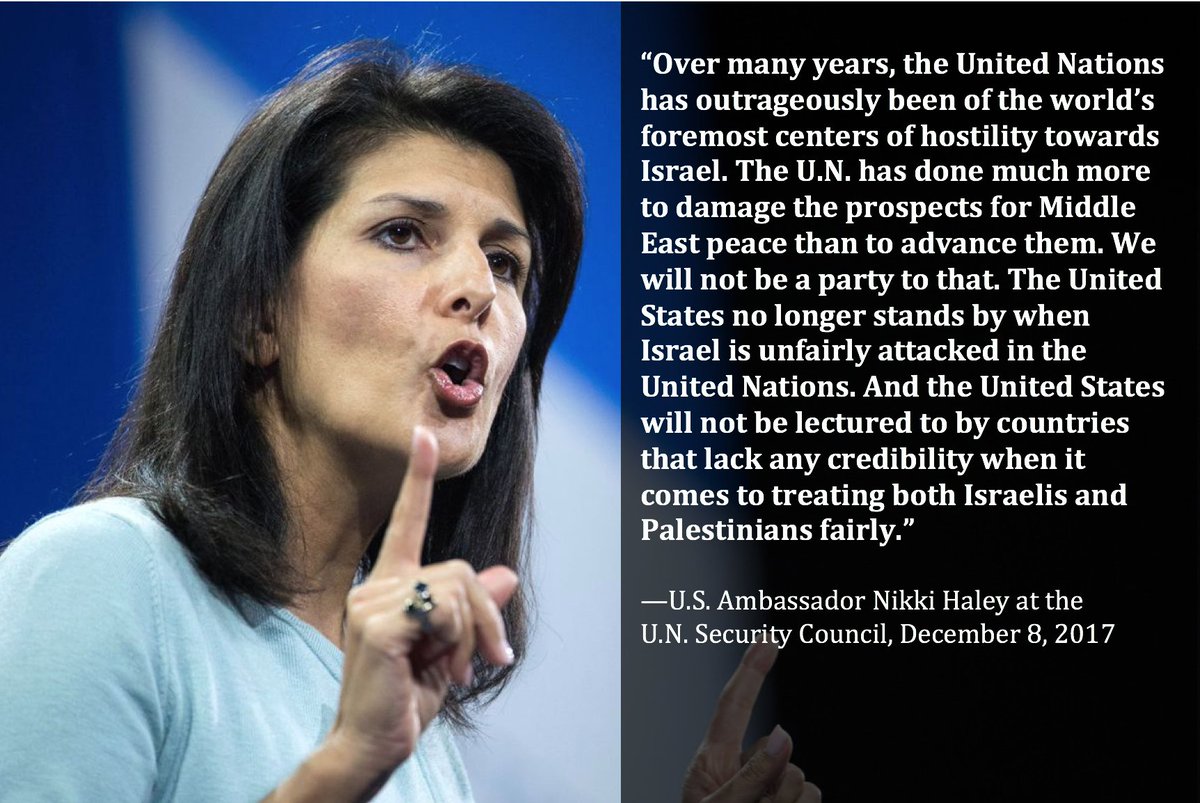 EU's anti-Israel stance on Jerusalem is 'cowardice,' Czech president says
The European Union is afraid to stand with Israel, Czech Republic President Milos Zeman said, after EU policy chief Federica Mogherini condemned the US declaration recognizing Jerusalem as Israel's capital.

"The European Union, cowards, are doing all they can so a pro-Palestinian terrorist movement can have supremacy over a pro-Israeli movement," Zeman said, according to the AFP news agency.

He spoke Saturday at an event of the far-right Freedom and Direct Democracy Party.

Zeman and the Czech Republic are known for their strong support of Israel. Immediately after Trump's speech on Wednesday, the Czech Foreign Ministry announced its recognition of west Jerusalem as the capital of Israel.

In September, Zeman also spoke of international cowardice regarding Israel and cited as an example the refusal by almost all the world's nations to recognize Israel as a Jewish state or acknowledge Jerusalem as its capital.

He went even further during a speech in New York given at an event sponsored by the The Algemeiner newspaper, in which he called for all embassies in Tel Aviv to be moved to Jerusalem.
PM says Erdogan bombs villages and helps terrorists 'kill innocent people'
Prime Minister Benjamin Netanyahu on Sunday said Turkey's president was a brutal dictator who supports Palestinian terrorist groups in their efforts to "kill innocent people," as a war of words heated up between Israel and Turkey over US President Donald Trump's recognition of Jerusalem.

"I am not used to receiving lectures about morality from a leader who bombs Kurdish villagers in his native Turkey, who jails journalists, who helps Iran get around international sanctions, and who helps terrorists, including in Gaza, kill innocent people," said Netanyahu.

"That is not the man who is going to lecture us," Netanyahu said at a press conference with French President Emmanuel Macron in Paris.

Israel has long pressed Turkey to end its support for Hamas and not allow Hamas members to live in Turkey.

Netanyahu's comments came after Turkish President Recep Tayyip Erdogan vowed to use "all means to fight" against the US recognition of Jerusalem as the country's capital.

"Palestine is an innocent victim… As for Israel, it is a terrorist state, yes, terrorist!" Erdogan said. "We will not abandon Jerusalem to the mercy of a state that kills children."

The Turkish leader has employed sharp rhetoric against Israel almost daily in the wake of Trump officially recognizing Jerusalem as the capital of Israel.
Lebanon quells riot, arrests protesters at US embassy in Beirut
Lebanese security forces fired tear gas and water cannons on Sunday at demonstrators near the US embassy as they protested Washington's decision to recognize Jerusalem as the capital of Israel.

An AFP correspondent in Awkar outside the capital Beirut said several hundred pro-Palestinian demonstrators had gathered near the US embassy, located in the area.

They were blocked from reaching the complex by a metal gate sealing the road leading to the embassy, and security forces fired tear gas and water cannons to repel demonstrators who tried to open the gate by force.

Several people were injured by rocks, tear gas, and rubber bullets, the correspondent said.

There was no immediate comment from security forces.
Firebombs hurled at synagogue in Sweden after protest march over Jerusalem
More than a dozen men hurled firebombs at a synagogue in Gothenburg in southern Sweden hours after locals marched in the city against the United States' recognition of Jerusalem as Israel's capital.

No one was injured in the attack Saturday night, which ended without injury, the online edition of the Expressen daily reported.

Dvir Maoz, the World Bnei Akiva youth movement's emissary in Gothenburg, told JTA that the attack happened a little after 10 p.m. local time while youths from the Jewish community were attending a party inside the synagogue complex.

Looking outside from inside the synagogue lobby area, he said he saw in the corner of his eye "a ball of fire" approaching the building. "The guards saw it in the security cameras and called police right away. The children were stressed, it was the first time they had ever experienced a terrorist attack near them."

The children's parents were called to take them home after police arrived at the scene and scanned the area to make sure it was safe to come out, Maoz said. The culprits had already left by the time police arrived. The building did not sustain any substantial damage that he could see, he added.
Swedish foreign minister condemns firebombing of synagogue
Swedish Foreign Minister Margot Wallstrom on Sunday condemned the firebombing of a synagogue in Gothenburg the day before, and calls in Malmo for violence against Jews, saying anti-Semitism had no place in Swedish society.

More than a dozen men hurled firebombs at the synagogue in the southern Sweden city, hours after locals marched there against the United States' recognition of Jerusalem as Israel's capital.

No one was injured and there was no major damage to property in the attack Saturday night, the online edition of the Expressen daily reported.

"The attack against the Synagogue in Gothenburg and calls for violence against Jews in Malmo are deplorable and totally unacceptable," Wallstrom tweeted. "Anti-Semitism, threats and violence have no place in our society."

Wallstrom has in the past had been snubbed by Israeli officials over various controversial comments she made, including a demand that Israelis be investigated for alleged extrajudicial killings of Palestinians.
3 arrested over attempted arson at Swedish synagogue
Police in Sweden on Sunday arrested three people over a failed arson attempt at a synagogue in the country's second largest city, Gothenburg.

The three were detained on suspicion of attempted arson, police said in a statement, after a burning object was thrown at the building but did not catch fire late on Saturday night.

Jewish community members told local media the synagogue was attacked by a group of masked men who threw multiple burning objects.

Some 20 youngsters briefly took shelter in a cellar during the attack, they added, but no one was injured.

"Events over the last few days between Trump and Israel and the unrest between Israel and Palestine, those things always lead to heightened threats," Jewish community leader Allan Stutzinsky told the daily GT newspaper.
Anti-Semitic chants heard at Malmö demonstration
Anti-Semitic slogans as well as angry protests against Arab leaders were heard as around 200 hundred people demonstrated in Malmö on Friday.

The demonstration took place in reaction to US president Donald Trump's decision to move the American embassy from Tel Aviv to Jerusalem and recognise the latter city as the Israeli capital.

"We take this kind of thing seriously in general. It could be an incitement for people to commit crimes," police communications officer Calle Persson told TT.

Demonstrators shouted "we want our freedom back and we're going to shoot the Jews", among other slogans, according to a report by Sveriges Radio.

Protests in Malmö began spontaneously on both Thursday and Friday evening, according to a number of people who spoke to the radio station.
French Antifa: 'Palestine is from the Jordan river to the sea'
The Paris branch of the radical left Antifa (Antifascist Action) organization called for Israel's destruction and for violent protests in that city against the United States' recognition of Jerusalem as Israel's capital.

The call to arms by an organization which has resorted to violence in the past, came on Friday amid rioting in Israel in which at least six policemen were injured over US President Donald Trump's declaration on Jerusalem Wednesday night.

Israel Defense Forces troops and Border Police officers confronted the rioters in multiple locales in the Judea and Samaria, using crowd dispersal means on them, the IDF Spokesperson Unit said.

Noting that CRIF, the umbrella group of French Jewish communities "is asking President Emmanuel Macron to also recognize Jerusalem as Israel's capital, we can strike a blow against the imperialist West from within the belly of the beast," the Paris Antifa group wrote in a call on Facebook inviting supporters to a demonstration at Republique square on Saturday "against the colonization of Jerusalem."

The invitation ended with the words: "Al Quds belongs to the Palestinians, Palestine stretches from the sea to the Jordan River."
North Korea condemns Trump announcement on Jerusalem
North Korea has lambasted US President Donald Trump for recognizing Jerusalem as Israel's capital, renewing its description of him as a "dotard" in a statement released Saturday on state media.

Trump and North Korea's leader Kim Jong-Un have traded threats of war and personal insults in recent months as tensions remain high over the North's missile and nuclear threats.

Now the hermit state has joined near-universal condemnation of the US president's decision on Jerusalem, calling it a "reckless, wicked act".

"Considering the fact that the mentally deranged dotard openly called for a total destruction of a sovereign state at the UN, this action is not so surprising", a foreign ministry spokesman was quoted as saying by the state-run KCNA news agency.

"But this move clearly shows to the whole world who is the destroyer of world peace and security, pariah and rogue in the international community", he said, using epithets usually reserved for the North.
Thousands of Indonesians rally at US embassy over Jerusalem
About 10,000 people rallied Sunday outside the US embassy in the Indonesian capital of Jakarta to denounce US President Donald Trump's decision to recognize Jerusalem as Israel's capital.

Similar protests, mostly organized by the Islamist Prosperous Justice Party, or PKS, also were held in many other cities in Indonesia, the world's most populous Muslim country.

The protests were the third and biggest in Indonesia since Trump's decision on Wednesday.

In the capital, protesters carried banners reading "US Embassy, Get Out from Al Quds," "Free Jerusalem and Palestinians" and "We are with the Palestinians." Al-Quds is the Arabic name for Jerusalem.

Wearing traditional Islamic white robes, the protesters also unfurled Indonesian and Palestinian flags.

A written statement from PKS described Trump's decision as "a form of humiliation and provocation against Muslims all over the world."

It said similar and simultaneous protests were held Sunday in at least 10 provincial capitals and cities across Indonesia.

Earlier in the day, another group, calling itself Indonesia's Volunteers Society, held a similar rally in Jakarta, hundreds of meters from the embassy.

Indonesian President Joko "Jokowi" Widodo has strongly condemned Trump's move, which he described as a violation of UN resolutions.

Indonesia has long been a strong supporter of Palestinians and has no diplomatic ties with Israel.
CAMERA Prompts Independent Correction on Legality of Occupation
After communication with CAMERA staff, the Independent amended an article that had wrongly claimed the international community views Israel's "occupation" of eastern Jerusalem as "illegal."

The Dec. 1 story, "Donald Trump expected to declare Jerusalem the capital of Israel on Wednesday," had claimed,
Israel's annexation of East Jerusalem in 1967 and subsequent occupation of the area is still considered illegal by the United Nations.

The current version, revised as of Dec. 8, omits the charge about the occupation:
Israel's annexation of East Jerusalem in 1967 and the subsequent establishment of settlements is still considered illegal by the United Nations.

The Independent did not alert readers to the revision, though most journalistic guidelines call for such a notification.
Israel to Move Its Embassy from Washington to Mar-A-Lago (satire)
In a reciprocal gesture following the US president's decision to move its embassy in Israel to Jerusalem, Israeli Prime Minister Benjamin Netanyahu announced that his own country's US embassy will be moved from Washington DC to Mar-a-Lago.

The move will bring Israeli diplomats closer to Donald Trump's "Winter White House," a Trump-owned Florida resort where the president enjoys meeting with foreign officials.

"Just as Jerusalem is the eternal home of the Jewish people, there is no place that more embodies the American spirit than Florida," Netanyahu declared. "Our recognition of Palm Beach County as the US capital is long overdue."

Israeli officials confirmed that the move was made mainly to thank Trump, who prefers the mansion over his residence in Washington DC, for recognizing Jerusalem as Israel's capital. But other factors were at play, diplomats told The Mideast Beast.
PM due at EU headquarters for 1st visit by Israeli premier in 22 years
Prime Minister Benjamin Netanyahu departed Saturday night for a three-day visit to Europe. Netanyahu is slated to visit Paris and meet with French President Emmanuel Macron as well as the European Union headquarters in Brussels, Belgium.

Netanyahu will be the first Israeli prime minister to visit the EU headquarters in 22 years.

"In Paris I will meet with my friend, French President Emmanuel Macron. I will then hold an important meeting in Brussels with European foreign ministers," Netanyahu told reporters upon his departure.

Hundreds of protesters gathered in central Paris on Saturday to denounce Netanyahu's visit following U.S. President Donald Trump's speech last week recognizing Jerusalem as the capital of Israel.

Macron, who had criticized Trump's decision on Jerusalem, is set to host Netanyahu for a working lunch on Sunday.
Anti-Israel discourse in Germany a 'disgrace,' lawmaker says
European Parliament lawmaker Marcus Pretzell, 44, used to believe that anti-Semitism was a thing of the past. Like many German citizens, he would turn up his nose every time someone brought up the issue. Three years ago, when he began serving in the EU Parliament, he realized how wrong he had been.

Shortly after he was elected to the EU Parliament, Pretzell quickly identified an anti-Israel and even anti-Semitic atmosphere that prevailed in the corridors of EU institutions and in parliamentary meetings.

"The farther left you go among delegates to the parliament, the harder it is for those delegates to hide their anti-Semitic and anti-Israeli facades," Pretzell told Israel Hayom.

"Almost all the factions in parliament have adopted a unilateral position condemning [Israeli] settlements, and they completely neglect what is happening on the Palestinian side – the attacks on the law and on rights that are being carried out with European funding," he said.

According to Pretzell, the matter of the Israeli-Palestinian peace process is once again under discussion.

"Every time an attempt to revive the peace process fails, Israel is blamed. There is also an adherence to the idea of the two-state solution, even though it's completely clear that the second country [the Palestinian Authority] wants to make Israel disappear.
Germany presses Kuwait Airways for shunning Israeli passengers
A German government minister has suggested holding talks with Kuwait over its national airline's refusal to transport Israeli citizens, which he says is "fundamentally unacceptable."

German Transport Ministry spokesman Martin Susteck said Friday the acting transport minister, Christian Schmidt, criticized the practice in a letter to Kuwait Airways.

The letter follows a German court ruling last month, which asserted that the airline had the right to refuse to carry an Israeli passenger due to his nationality, a verdict that Jewish groups said condoned anti-Semitism.

The Kuwaiti airline had argued that it would face legal repercussions at home in Kuwait if it violated a ban on transporting Israeli citizens.

Several German politicians, including Schmidt, voiced their condemnation of the decision shortly after the ruling.

Last month Schmidt told Germany's Bild that it was not acceptable to discriminate against airline passengers because of their nationality, and said the German government would address the matter with the Kuwaiti government.
Anti-Semitic Rutgers professor to be disciplined
Rutgers University's Professor Michael Chikindas will be disciplined for anti-Semitic remarks made earlier this year on social media, The Jewish Link reported.

In a letter to faculty members, Rutgers University's President Robert Barchi and Chancellor Deba Dutta wrote that Chikindas "was found to have posted extensive bigoted, discriminatory, and anti-Semitic material on social media."

"This material perpetuated toxic stereotypes and was deeply upsetting to Jewish students, faculty, and staff across our community. The fears and concerns they have expressed to us and many university leaders are both justified and understandable," they wrote.

"This has been a sad and deeply troubling situation for our students and our staff, and for our faculty, who stand for much nobler values than those expressed by this particular professor. While the university is and should always be a place that challenges students to grapple with complex and even controversial ideas, this situation has threatened the trust between professors and students that is a prerequisite to learning."
For the first time this year, BBC reports Gaza rocket attacks on Israeli civilians
The report did not clarify that the two people killed were Hamas operatives and readers saw no reporting from the town of Sderot other than the statement "[n]o casualties were reported" that appeared later in the article.

The rest of the report related to additional incidents of Palestinian violence and demonstrations further afield, with now standard BBC messaging on "settlements" in Jerusalem and "international law" promoted towards its end. Readers also found a recycled euphemistic statement according to which:
"The last round of talks between Israel and the Palestinians broke down in 2014"

Visitors to the BBC Arabic website also found a report on the Israeli response to Friday's missile attacks.

Given that the BBC's English language services elected to completely ignore numerous separate incidents of missile attacks from the Gaza Strip earlier in the year, the question that inevitably arises is why the attacks on December 8th were treated differently.

It is of course difficult to avoid the conclusion that the novel display of BBC interest in this particular round of attacks from Gaza is linked to the fact that it can be framed as being connected to – or indeed 'fallout' from – the US president's announcement concerning Jerusalem. The fact that the BBC refrained from informing its English-speaking audiences of all previous attacks this year obviously reinforces that erroneous narrative.
Once Again, Antisemitic Comment Appears as "Times Pick"
For the second time in four months, a blatantly antisemitic comment appears as a "Times Pick" in The New York Times comments section.

The latest case involves a comment which appears in response to Mark Landler's Dec. 6, 2017 article entitled "Trump Recognizes Jerusalem as Israel's Capital and Orders U.S. Embassy to Move." "James" of DC wrote on Dec. 6:
This announcement is going to isolate the United States and place its citizens at risk of terrorism and violence, both at home and when traveling abroad. All for what? A couple of super-rich individuals of Jewish descent who buy our politicians?

Accusing "super-rich Jews" of controlling the government by buying off politicians is a classic antisemitic trope. According to the State Department's definition of antisemitism, contemporary examples of antisemitism include:
Making mendacious, dehumanizing, demonizing, or stereotypical allegations about Jews as such or the power of Jews as a collective—especially but not exclusively, the myth about a world Jewish conspiracy or of Jews controlling the media, economy, government or other societal institutions.

How did this antisemitic comment warrant a Times Pick as opposed to automatic deletion for perpetuating centuries-old hatred?
PreOccupiedTerritory:
Arabs Threaten Violence If Westerners Don't Stop Stereotyping Arabs As Violent (satire)
Arab threats of violence in response to possible American recognition of this city as Israel's capital has Arab leaders voicing resentment that Western media portray them as violent, local sources reported Wednesday.

Specific legal details remain unresolved, but US President Donald Trump declined to sign the six-month waiver to postpone the move of US Embassy from Tel Aviv to Jerusalem as per a 1995 law, leading to speculation that the administration will recognize Israel's claim to the holy city as its capital. Whereas most countries refuse to acknowledge Israel's claim and all foreign embassies are currently in Tel Aviv, the prospect of American recognition of Israel's connection to Jerusalem has Arab leaders in the region and beyond threatening an explosion of violence and the effective end of any American-brokered peace effort between Palestinians and Israel. At the same time, the leaders take offense that they are depicted in Western media and politics as violent and given to threats of violence merely because they threaten or commit violence in response to developments they dislike.

"If the US recognizes Israel's claims to Jerusalem that will mean the end of an honest role for the US in negotiations," declared Palestinian official Saeb Erekat. "The Arab street will not tolerate such an affront to its honor once the signal is given from Arab governments to riot and to target American facilities or interests in the region. One-sided acceptance of Israeli claims and policies is an affront to Arab honor, as is the expectation that Arabs resort to violence or the threat thereof as a political or diplomatic tool. What a horrible bit of prejudice."
---
---
We have lots of ideas, but we need more resources to be even more effective. Please
donate today
to help get the message out and to help defend Israel.