From Ian:
Swedish MP's participation in Hamas-tied conference sparks uproar
Swedish legislator Jamal El-Haj, a member of the Riksdag, the national legislature, may face consequences in his Swedish Social Democratic Party after attending a conference affiliated with Hamas.

The opposition lawmaker participated in "The 20th European Palestinians Conference: 75 Years On... We Will Return" in Malmö on Saturday, even though the Social Democrats, the Greens and the Left Party withdrew in light of the event's affiliation with Hamas.

"It is worrying that he chose to participate in the conference despite the party's advice," the Social Democrats were quoted as saying by the Swedish newspaper Aftonbladet. "The group leadership in the [parliament] will summon Jamal El-Haj to discuss what happened."

Sweden's Social Democrats
The Social Democratic Party, which led Sweden as recently as 2021, advised its representatives not to attend the conference. But El-Haj, a member of the Riksdag Foreign Affairs Committee, went anyway.

His participation in the event was first brought to light by Swedish academic and columnist Daniel Schatz, who tweeted about it on Sunday, demanding answers from the Social Democrats and calling on El-Haj to be forced to resign.

El-Haj can be seen embracing European Palestinians Conference chairman Amin Abu Rashid in a video of the event. Abu Rashid is known to be affiliated with Hamas, although he has called the accusation "Israeli lies." Abu Rashid has been photographed receiving a plaque from Hamas leader Ismail Haniyeh and has organized Hamas-funded flotillas from Europe to the Gaza Strip in the past, which were meant to challenge the IDF's naval blockade.

The London-based European Palestinians Conference includes several organizations in Europe and was founded by the Palestinian Return Center, which Israel designated as an arm of Hamas in 2010. Haniyeh has attended their annual event several times.

The Palestinian Authority, the PLO and Fatah also consider the European Palestinians Conference to be a Hamas organization. According to the Middle East Media Research Institute, the PLO threatened to expel anyone who attends the Malmo event, which PLO Secretary-General Hussein Al-Sheikh said was meant to sow divisions in Palestinian communities in Europe.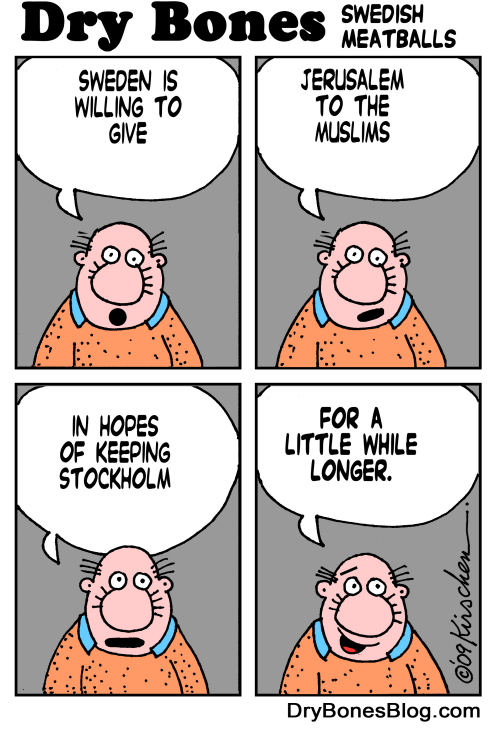 Rashida Tlaib plays the grandma card yet again - opinion
Tlaib's grandmother lives in a village governed by the PA
I GUESS the students on the Zoom call with Tlaib hadn't done their homework; maybe they didn't know about her dual loyalty statement. To judge by the JTA's account, nobody on the call even mentioned it. So Tlaib was able to get away with changing the subject to Grandma. It's a tactic she has used many times before.

According to the JTA, Tlaib replied to the question about antisemitism by bringing up "her grandmother, Muftieh, whom she refers to with the Arabic term "Sity" and whom she has portrayed as the face of Israel's oppression of Palestinians." Tlaib said, "My grandmother, literally solely based on the fact that she was born Palestinian, she just doesn't have equality."

The notion that Grandma Tlaib is oppressed by Israel is a lie.

She resides in the Palestinian Arab village of Beit Ur al-Fauqa. The Israeli occupation of that village ended in 1995. For the past 28 years, Beit Ur al-Fauqa has been governed by the Palestinian Authority.

In the autumn of 1995, then-Israeli prime minister Yitzhak Rabin signed an agreement with then-PA chairman Yasser Arafat, known as the Oslo II Accord. It provided for the withdrawal of all Israeli forces from the territories where 98% of the Palestinian Arabs reside, including Beit Ur al-Fauqa. The Israelis withdrew. The occupation ended.

Arafat agreed that one portion of the non-residential agricultural land, which Beit Ur al-Fauqa claims belongs to it, would be allotted to the area under Israeli security control. Rabin requested that arrangement because the area is dangerously close to the Israeli towns of Beit Horon and Givat Ze'ev, and Route 443, a highway where Israeli automobiles are often the targets of Arab terrorist attacks.

But the residential portion of Beit Ur al-Fauqa, as well as the rest of the adjacent agricultural land, have been under the rule of the PA for almost three decades now.

The only oppression experienced by Grandma Muftia "Sity" Tlaib is at the hands of her fellow Palestinian Arabs. Since 1996, Beit Ur al-Fauqa has been governed by 11 administrators appointed by the PA. And Grandma hasn't been allowed to vote for the head of the Palestinian Authority since 2005; Mahmoud Abbas is now serving the 18th year of his four-year term. So much for Palestinian democracy.

Tlaib has devoted much of her life to smearing Israel. And she is willing to stoop as low as necessary to accomplish that goal even if it means both lying about her own grandmother and using Grandma as a political weapon. That's really about as low as you can get. Maybe the students will ask her about that in a follow-up call someday.
Jewish Voice for Peace: Who Are the Radical Jews Opposed to Israel?
In a recent video essay on the current Israeli government and its support for West Bank settlements, The Washington Post relied on an interview with Beth Miller, the political director of Jewish Voice for Peace Action, to provide both analysis and context.

This was but the latest instance in which a mainstream media organization cited Jewish Voice for Peace (JVP) in discussions about the Israeli-Palestinian conflict, the American Jewish community, or domestic American politics.

However, contrary to the impression given by its name, JVP is not a moderate, peace-seeking, good-faith actor when it comes to Israel and the Palestinians. Rather, JVP is a radical anti-Israel organization that actively aligns with those seeking to harm the Jewish state while also providing a veneer for its extreme politics through a revision of traditional Jewish rites and texts.

In this piece, we will look at how JVP uses its nominal identity as a Jewish organization to promote the boycott of Israel, tacitly support Palestinian terrorism and whitewash the antisemitism that exists among its political allies.

6. "The event even garnered support from other cultural groups...including 'Jewish Voice for Peace'."

No, @fox12oregon, JVP is not a "cultural group." It's a radical anti-Israel activist group that advocates for BDS and spreads antisemitic canards. https://t.co/baqHX969np pic.twitter.com/PDeO2eMlLv

— HonestReporting (@HonestReporting) May 25, 2023



Jewish Voice for Peace: Celebrating Judaism, Demonizing the Jewish State
Jewish Voice for Peace was founded in 1996 by a group of student activists in California who were upset with Israel's decision to open an exit to the Western Wall Tunnels in the Old City of Jerusalem's Muslim Quarter.

Initially an umbrella organization for both Zionist and anti-Zionist Jews who were critical of Israeli policies, JVP officially adopted an anti-Zionist stance in 2019.

With its exponential growth in membership and chapters (especially since 2010), JVP is considered "probably the largest and most influential Jewish anti-Zionist group in the United States."
Protester with Israeli flag rushes stage at Roger Waters show
A protester holding up an Israeli flag rushed the stage during a Roger Waters concert in Frankfurt on Sunday.

Video posted to social media shows a group in the audience at the Festhalle arena standing up with large Israeli flags on display at the end of a song performed by the former Pink Floyd bassist. They chant: "Am Yisrael Chai" ("the people of Israel lives") while one of the demonstrators with an Israeli flag manages to evade security and reach the top level of the stage where the musicians were positioned.

Waters is under criminal investigation by the Berlin police after wearing a Nazi-style uniform during a concert there on May 17.

The anti-Israel activist also likened the death of Anne Frank in the Nazis' Bergen-Belsen concentration camp in 1945 to the accidental killing of Palestinian-American journalist Shireen Abu Akleh during a firefight with terrorists in Jenin in May 2022.

Frankfurt authorities had tried to prevent the concert from taking place, but Waters mounted a successful legal challenge and the event took place at the Festhalle, where more than 3,000 Jews were rounded up during the November 1938 Kristallnacht pogroms before being transported to Nazi concentration camps.

A memorial and protest were held ahead of the evening concert, featuring Jewish groups, politicians and civil society groups. The demonstrators read aloud the names of 600 Jews rounded up at Festhalle during Kristallnacht.
Our agents have successfully infiltrated the stage of Roger Watührers. Notice his occupation security forces rushing him for his freedom of speech. pic.twitter.com/InxDglih3b

— The Mossad: Satirical, Yet Awesome (@TheMossadIL) May 28, 2023
German @rogerwaters fans attacking Jews.

I don't think I'm the only one who can make a historical comparison between these people. #RogerWaters https://t.co/aLpCjOxhpr

— GnasherJew®????? (@GnasherJew) May 29, 2023
"Roger Waters is a relentless racist & Jew hater, who has used every antisemitic trope in the book. Now he's crossed all red lines, by adding Holocaust distortion to his repertoire of hate! Enough is enough, it's time to hold him accountable!"

From my interview on @ILTVNews. pic.twitter.com/LLdruXvLWi

— Arsen Ostrovsky (@Ostrov_A) May 29, 2023
An important (and heartfelt) video from my dear friend @SachaStawski, who has really been on the front lines in Germany, taking on Roger Waters, and ensuring he is held accountable and exposed for this vile Jew hatred and antisemitism.https://t.co/JAARDej8Cp

— Arsen Ostrovsky (@Ostrov_A) May 29, 2023
Roger Waters: "Sorry about the Shoah and all that... Long live Palestine!" https://t.co/SBb4iSrnwt

— Caroline Glick (@CarolineGlick) May 29, 2023
Why why why and why delete if you felt that way Sheesh ?? pic.twitter.com/rtCJEQoKt9

— Eye On Antisemitism (@AntisemitismEye) May 29, 2023
Roger Waters was ecstatic to receive support from Robert Kennedy Jr. Unfortunately for Waters, Kennedy deleted his original tweet, and posted this ?? pic.twitter.com/4L8JzQLfEH

— Never Again (@Never_Again2020) May 29, 2023
Well Financed Anarchists Plan to Ruin Israel Day Parade in NYC
An email sent on Sunday by a group calling itself "NYC for Democracy" is planning to interrupt next Sunday's Israel Day Parade in Manhattan.

Celebrate Israel Parade in support of Israel runs north along Fifth Avenue, from 57th to 74th Street., on Sunday, June 4, from 11 AM to 4 PM. According to the organizers, this is the world's largest expression of solidarity with the Jewish state.

So, how can the anti-judicial reform anarchists mess with it? Here's the email:

"Ten ministers and MK Simcha Rothman are coming to town to spread lies and cover up the damage this horrible government is doing to US-Israel relations and Diaspora Jewry. This is our opportunity to give everything we have to repel the expedition of lies and hatred that comes here.

"The message is simple: whoever dismantles Israeli democracy should not expect a relaxing vacation in New York. We will not allow them to spread lies and we will send a clear message to organizations and synagogues that it is very unprofitable to invite those who destroy the economy, security, and future of the country.

"A group of protest organizers in Israel will also join us this week: Brothers in Arms, the High-Tech Protest, and 555 (the pilots), are coming because what is happening here is dramatic! We have a tight schedule, thanks for the intelligence coming from everyone – everyone is important in this fight. This is our moment."
Terrorist Group's Activities Continue Masquerading as Student Exchange Programs
A Regavim investigation revealed who is behind a new program for PA Arab students living in Area C, and which foreign countries are involved. "The State of Israel continues to turn a blind eye to the overt acts of a terrorist organization," according to Regavim.

A recent expose' by the Intelligence Division of the Regavim Movement, which monitors the activities of the Palestinian Authority and foreign organizations in Area C, revealed that the "Union of Agricultural Work Committees" (UAWC), officially designated as a terrorist organization by former Defense Minister Benny Gantz, is running a "student exchange program for Palestinian students" in cooperation with academic institutions in France and Great Britain.

UAWC was declared a terrorist organization by the Defense Ministry in 2021, in light of the close connection between the organization and terrorist activities, including the murder of Rana Shnerb in the summer of 2019.

In its formal designation of UAWC as a PFLP-affiliated terrorist organization, the Defense Ministry proved that UAWC serves as a conduit for the flow of millions of Euros to its parent organization, the Marxist terrorist organization founded by George Habash that has perpetrated murder and mayhem against Israelis, diaspora Jews and others over several decades.

UAWC is one of several PFLP offshoots that pose as civil society organizations as they fight against the existence of the State of Israel and support the illegal Palestinian Authority annexations in Area C.

The newly-exposed international student exchange program claims to "strengthen young people concerning agricultural and environmental activities." The program, scheduled for this coming July, includes visits to Marseille, Berlin, and Hebron. The conditions for admission state openly that priority in acceptance will be given to residents of Area C.

At the end of last week, the Regavim Movement sent a letter to the Defense Minister and the IDF demanding steps to immediately halt the program, as well as decisive action against the ongoing operation and activities of the UAWC, particularly those involving foreign governments and other actors.

National Unity Party MK Sharen Haskel submitted a query to the Defense Minister asking why a terrorist organization is allowed to operate freely.

"The designation of a terrorist organization must not remain merely a declaration," said Regavim's Policy and Parliamentary Affairs Director Avraham Binyamin. "We were surprised to discover, in the course of ongoing intelligence research, that the Union of Agricultural Work Committees, a designated terrorist organization, continues its operations openly among Palestinian students and in cooperation with foreign countries."

"The Israeli government's failure to act against the activities of this terrorist organization constitutes an abandonment of territory under Israeli jurisdiction. Israel must act immediately to block the UAWC's ability to operate on the local and international stage to spread its terrorist agenda, and to cut off the UAWC's ability to maintain international contacts that funnel European money to the PFLP," Binyamin said, adding, "We demand that the Foreign Ministry summon the ambassadors of France and Germany and condemn their cooperation with the UAWC in particular and their involvement in illegal activity in areas C in general."

Donors to the UAWC include the European Union, France, Netherlands, Spain (AECID), Norwegian People's Aid, Medico, Grassroots International, Oxfam Solidarité, and the United Nations. The EU has already guaranteed €3.4 million to a UAWC in Gaza in the years 2021-2025, in collaboration with the Ma'an Development Center and Oxfam Novib.
Netanyahu shelves controversial NGO foreign funding bill
After pressure from international allies, the Netanyahu government has shelved a bill that would limit foreign funding for NGOs.

Jessica Montell of HaMoked and Brooke Goldstein of The Lawfare Project get into a fiery debate over the government's agenda, which says it wants to crack down on NGOs operating as human rights groups that provide indirect funding for terrorist activities.
Allow me today, as a proud Arab, to argue why immediate and unconditional Arab peace with Israel is in the best interests of all the Arabs:
1- The perpetual conflict with #Israeli has sucked up unlimited Arab resources with no end in sight, has allowed populist dictators and…

— Hussain Abdul-Hussain (@hahussain) May 29, 2023
An Israeli professor tells protesters that they should listen to opposing views. The protestors aren't having it. This could be a scene from the US (except for the professor who still believes in intelligent dialogue). When America sneezes the rest of the world catches a cold. https://t.co/6CSiATfhxD

— Mike (@Doranimated) May 28, 2023
DHFC Newspapers Target George Washington University Prof. as a 'Jew-Hating Professor'
In a stealth campaign to circumvent campus censors and reach students directly, the David Horowitz Freedom Center distributed 2,500 newspapers across the George Washington University campus containing its new report naming the "Top Ten Jew-Hating Professors in America." The report exposes and ranks ten professors who have abused their academic positions by promoting fantastic libels against Jews as "colonial settlers" and imperialist aggressors through university events, classroom diatribes, and academic publications.

GWU Professor Lara Sheehi was ranked #3 on the list. "Professor Lara Sheehi's mandatory diversity class at George Washington University comes with a non-optional quotient of Jew hatred," states the report, which goes on to describe how the professor made it her mission to target and harass Jewish and Israeli students for their heritage and beliefs. When these students complained about her conduct to the GWU administration, Sheehi retaliated by filing disciplinary charges against them.

On the first day of the class, which students enrolled in the Professional Psychology Program at the university are required to take, Sheehi asked students to describe their cultural background and heritage. When a student identified herself as Israeli, the professor responded, "It's not your fault you were born in Israel."

Sheehi also invited Israeli academic, Dr. Nadera Shalhoub-Kevorkian, to give an address on campus. Shalhoub-Kevorkian is a notorious anti-Semite who has invoked ancient blood libels against the Jewish people by falsely accusing Israel of testing experimental weapons on Palestinian children.

During her speech, Shalhoub-Kevorkian made comments demonizing Jews and Israelis, stating that "good deeds done by Jews and Israelis are done to mask sinister activity." She stated that Israel's humanitarian efforts across the globe were an attempt to "use tikkun olam [the Jewish value of bettering the world] to camouflage [Israel's] oppressive power." She further advocated for violent "resistance" against Israel (a euphemism for terrorism) and praised a Palestinian teenager who participated in the violent and unprovoked stabbing of an Israeli child in 2015.

Following Shalhoub's outrageous and anti-Semitic diatribe, Jewish students in Sheehi's class described in class why the address had made them feel "vulnerable and unsafe." One Jewish student correctly labeled the talk as a two hour diatribe against the Jews and expressed her doubt that the university would allow any other cultural or religious minority to be thus targeted.
Where Miko Peled reaches new lows in his filth and Jew hatred. https://t.co/4ZU0bjO3XU

— Arsen Ostrovsky (@Ostrov_A) May 29, 2023
Portland Fox Affiliate Sanitizes Radical Anti-Israel Rally, Calls Nakba and 'Destruction of Palestine' a 'Historic Event'
Under the sinister slogan "Resistance until reclamation, generation after generation, until total liberation," crowds of students gathered in downtown Portland, Oregon, on May 21, as they commemorated the 75th anniversary of the "Nakba" — what Palestinians regard as the "catastrophe" of Israel's rebirth in 1948.

In videos posted online, protestors can be heard chanting the well-known call for Israel's destruction and replacement with a Palestinian state cleansed of Jews: "From the river to the sea, Palestine will be free." Some attendees went as far as to invoke age-old antisemitic tropes, calling Israel a "beast without any remorse" while branding Zionism, the Jewish people's national liberation movement, a "plague to the masses around the world."

"Resistance by any means necessary," one speaker then shouted, implying that murderous Palestinian terrorism against innocent Israeli civilians can somehow be justified as "resistance."

Yet this is how the event, which was organized by Portland State University's pro-Palestinian student contingent, was covered by KPTV FOX 12 Oregon, a local Fox-affiliated television station:
This week, some PSU students are commemorating Nakba, an event which refers to the destruction of Palestine [sic] and the permanent displacement of its people seventy-five years ago. This day of remembrance gives Palestinians the opportunity to share their Nakba stories, including Henna, a senior at PSU who has made it her mission to give a voice to Palestinians living in Portland. Fox 12's Amal Elhelw has the story."

2. "From the river to the sea, Palestine will be free!"

This chant is a call for the destruction of Israel. Yet @fox12oregon says the event is to innocently give "community members the chance to take part in the day of remembrance." pic.twitter.com/IeqZPcxI2p

— HonestReporting (@HonestReporting) May 25, 2023



Aside from blatantly whitewashing a rally that called for outright violence against Israeli Jews, Amal Elhelw's three-minute video report contains numerous other factual errors, distortions, and omissions. In fact, the entire narrative that Israel's re-establishment led to the "destruction of Palestine" is manifestly false, as no Palestinian state existed in 1948 — or at any point in history, for that matter.

In 1947, the United Nations voted to partition the British Mandate into a Jewish state and an Arab state. The Jewish leadership agreed to the plan, but the Arabs rejected it and turned to violence.

On May 15, 1948, mere hours after Israel officially declared its independence, the combined forces of five Arab armies attacked in an unsuccessful attempt to annihilate the nascent country. As a result of this war of aggression, some 450,000 to 750,000 Arab Palestinians fled, while Arab countries throughout the Middle East and North Africa expelled close to a million Jews.

Crucially, as HonestReporting detailed in a May 7 background article, the term "al-Nakba" ("the catastrophe") was initially coined to refer to the Arab world's failure to prevent the Jews from regaining sovereignty over their homeland — not, as Fox 12 claims, the "destruction of Palestine."
?? UPDATE: We've filed a formal complaint with @voxdotcom.

?? WHY? Vox is providing cover for antisemitic acts.

In short, you wouldn't protest the actions of the Saudi government at a mosque, that would be Islamophobic. The same goes for Israel and synagogues. https://t.co/TAz4bIWP8p

— HonestReporting (@HonestReporting) May 29, 2023
BBC Arabic's fabricated 'dual narrative' story about alleged Israeli war crimes
Introduction: did the Israeli army really burn defenceless Egyptians alive in Latrun?
Last July Israeli journalist Yossi Melman tweeted information about a battle between Egyptian and Israeli forces during the 1967 Six-Day War which was subsequently the basis for a report published by the Ha'aretz newspaper. Presenting details that had reportedly been under military censorship for nearly 55 years, Melman and eyewitness Ze'ev Bloch – the IDF commander in the area at the time – disclosed that dozens of fallen Egyptian soldiers lie beneath the car park of the 'Mini Israel' tourist attraction near Latrun. They also revealed that the IDF soldiers who had originally found and buried the bodies had neglected to identify them and to mark the graves, contrary to international law. Allegedly, some looting of the Egyptian soldiers' personal property also took place.

That specific group of Egyptian soldiers was located in an uncultivated field of scrub vegetation and dry thorns during an exchange of fire with the IDF. Approximately twenty of them became trapped in the area when it went up in flames as a result of the battle and the weather conditions and were burnt alive. At the end of the battle the IDF captured a few survivors as prisoners of war (POWs), some of whom had lost their weapons during the battle and the fire that followed.

Although it appeared as an integral part of the July 2022 report by Melman and Haaretz (together with the "Akevot" NGO), that chain of events was not unknown and had never been censored: at least two Israeli studies of the war, published in 1967 and 1982, mention it in full.

While the account published shortly after the war ("From Hermon to Suez" by David Dayan, pp. 168) asserted that it was the Egyptian fire that ignited the field, a later one ("Latrun" by Aryeh Yitzhaki, pp. 544) argued that the IDF deliberately fired into the dense underbrush in order to ignite it, apparently so that the retreating Egyptian combatants would be forced out of their hideouts. Yitzhaki nevertheless posited that it was explosives that the Egyptian force had carried which eventually killed its own men after having been accidentally triggered inside the burning fields. Ze'ev Bloch cited IDF mortars, shot as part of the ongoing battle, as the weapon which unintentionally caused the undergrowth in the immediate vicinity of the Egyptian soldiers to catch fire and turn into a death trap.

All sources hence agreed that this event occurred in the heat of a battle and none of them – be it from the 1960s, the 1980s or last year – alleged that the IDF had deliberately killed Egyptian combatants, not least unarmed soldiers, by burning them alive.
Nvidia announces AI supercomputer Israel-1
The California-based Nvidia Corporation will build Israel-1, one of the world's most powerful AI supercomputers, at its facilities in Israel, the company announced on Monday at Computex 2023 in Taiwan.

Israel-1 is expected to deliver up to 8 exaflops of peak AI performance, which will make it one of the world's fastest AI supercomputers, Nvidia said in a statement.

An exaflop is a measure of performance for a supercomputer that can calculate at least one quintillion (1018) floating-point operations per second.

Israel-1 is also expected to provide peak performance of more than 130 petaflops for traditional scientific computing workloads.

A 1 petaflop computer system is capable of performing one quadrillion (1015) floating-point operations per second.

The system, valued at several hundred million dollars, is expected to enter early production by year's end.

"AI is the most important technology force in our lifetime, and Nvidia is committed to remaining at its forefront," said Gilad Shainer, the company's senior vice president of HPC (high-performance computing) and networking.

"Israel-1 represents a major investment that will help us drive innovation in Israel and globally," he added.
Groundbreaking Israeli cancer treatment has 90% success rate
Hadassah-University Medical Center in Jerusalem's Ein Kerem has announced an "unprecedented achievement" in the treatment of multiple myeloma cancer – the second-most common hematological disease. It accounts for one-tenth of all blood cancers and 1% of all types of malignancies.

The innovative treatment against the disease, which has long been considered incurable, was developed after a series of experiments carried out in the hospital's bone-marrow transplant and immunotherapy department in recent years.

"Now, in light of the impressive results of CAR-T treatments, it seems that they have many more years to live – and with an excellent quality of life," said Prof. Polina Stepansky, head of the department.

The treatment is based on genetic engineering technology, which is an effective and groundbreaking solution for patients whose life expectancy was only two years until a few years ago. They have used a genetic engineering technology called CAR-T, or Chimeric Antigen Receptor T-Cell Therapy, which boosts the patient's own immune system to destroy the cancer. More than 90% of the 74 patients treated at Hadassah went into complete remission, the oncologists said.

"We have a waiting list of more than 200 patients from Israel and various parts of the world at any given time," Stepansky said. "Due to the complexity of the production and the complexity of the treatment itself, only one patient a week enters the treatment, which is still being conducted as an experiment."

According to Prof. (emeritus) Yechezkel Barenholz, a world leader in oncology research and head of the membrane and liposome research lab at Hebrew University-Hadassah Medical School, the CAR-T technology is a major achievement that will make the diagnosis much easier and simpler and treatment possible.

The CAR-T cell treatment was developed and produced by Hadassah in collaboration with Prof. Cyrille Cohen, head of the immunology and immunotherapy laboratory at Bar-Ilan University in Ramat Gan.
Israel inks three transportation deals boosting links with Morocco
Transportation Minister Miri Regev on Monday signed three transportation deals to facilitate exchanges between Israel and Morocco while on a visit to the North African country.

The agreements will allow Israeli driver's licenses to be used on the roads in Morocco, encourage direct shipping between the two countries, and facilitate exchanges related to road safety and transportation innovation.

Regev signed the deals with her Moroccan counterpart, Mohamed Abdeljalil.

The minister tweeted Sunday that she planned to visit and light a candle at the grave of her grandfather, who "was lucky to live a long life in Morocco."

The North African kingdom normalized its ties with Israel in December 2020, part of a series of deals known as the Abraham Accords, backed by the administration of then-US president Donald Trump.

In exchange, Rabat won a key concession from Washington: recognition of its sovereignty over the disputed Western Sahara, where the Polisario movement seeks independence.

Since the 2020 deal, Morocco's ties with Israel have developed fast, with Rabat buying advanced drones and other military equipment as well as cybersecurity products.

Bilateral trade between Jerusalem and Rabat grew by a third in 2022, while some 200,000 Israelis visited Morocco, according to official figures. Some 700,000 Israelis are of Moroccan descent, and many have maintained strong ties.
Archeologists in Jerusalem discover ancient toilets
Archeologists and researchers shed light on the state of public health 2,500 ago after an Iron Age stone toilet seat was discovered in Jerusalem in what was known as the House of Ahiel, home to an upper-class family
Declassified Yom Kippur War archives highlight painful intel lapses
Israel on Sunday declassified a sizable cache of documents and images from the 1973 Yom Kippur War, a conflict whose 50th anniversary falls later this year. Some of the revelations offer insight into intelligence failings that made the conflict one of the most painful episodes in the state's history.

The comprehensive new site, created by the Defense Ministry, features some 15,000 photos, 6,000 documents, 215 films, 170 maps and 40 tape recordings.

The attack on the Israeli-held Golan Heights and Sinai peninsula by the Syrian and Egyptian militaries on October 6, 1973, famously came as a nasty surprise to Israel's top intelligence and military brass. The entire state apparatus was seized with a nearly fatal complacency that ended the glittering political careers of Prime Minister Golda Meir and Defense Minister Moshe Dayan. Israel neutralized the two invading forces after nearly three weeks, at great cost.

The ministry said in a statement that the site "was established to tell the story of a generation, to immortalize the bravery of the fighters, and offer an official platform for passing down the war's legacy to future generations."

One of the documents featured on the website is an infamous intelligence file marked with the serial number 433. Circulated an hour and a half before the war's outbreak, it said that intelligence had "recognized signals" that Egypt and Syria were planning "to a initiate war in the near future."

Fatally, the authors refused to credit the possibility that a decision to launch the war had already been made, writing that Egypt and Syria were "aware that there is no chance of succeeding in a war." The newly opened archives show that hours before this misleading brief was fired off military intelligence received concrete warnings that the invasion was impending.
---
---
Buy the EoZ book, PROTOCOLS: Exposing Modern Antisemitism today at Amazon!

Or order from your favorite bookseller, using ISBN 9798985708424.

Read all about it here!