From Ian:
Israel Rings in 74th Independence Day With Jerusalem Torch-Lighting Ceremony
After a mournful day commemorating its fallen soldiers and victims of terror, Israel kicked off its 74th Independence Day celebrations on Wednesday evening, with a festive ceremony on Mount Herzl in Jerusalem attended by government leaders, military brass, and representatives of swaths of Israeli society.

The festivities included performances from military flag-bearers, as well as star singers Raviv Kaner, Sarit Hadded, Idan Amedi, and Valerie Hamati, before thousands of audience members, among them Prime Minister Naftali Bennett, IDF Chief of Staff Aviv Kochavi, Knesset Speaker Mickey Levy, and government ministers.

In line with annual tradition, the event featured a ceremonial torch-lighting honoring citizens who hail from various segments of Israeli society. This year's torchbearers included activists focused on disability rights, sexual violence, and troubled youth, as well as a masked, unnamed commander of the Israeli police's counter-terrorism unit.

One of the selected torchbearers — Elizabetha Sherstock, head of the Jewish community in the Ukrainian city of Sumy — dedicated her lighting to Jewish organizations worldwide. Asael Shabo, who was injured in a Palestinian terrorist attack that killed his mother and three siblings in 2002, and who later competed on Israel's national wheelchair basketball team, lit his in honor of paralympic athletes.

Other participants included Munir Mahdi, the head of a pre-military preparatory school for Druze and Jewish youth; Angel Alon, who raised 217 children in foster care over nearly three decades; the parents of Shira Banki, who was fatally stabbed during the 2015 gay pride parade in Jerusalem; and renowned Israeli singer Rita.

In lieu of customary fireworks, this year's ceremony incorporated a light show powered by drones — a move emulated by various Israeli cities, out of concern for combat veterans suffering from post-traumatic stress disorder.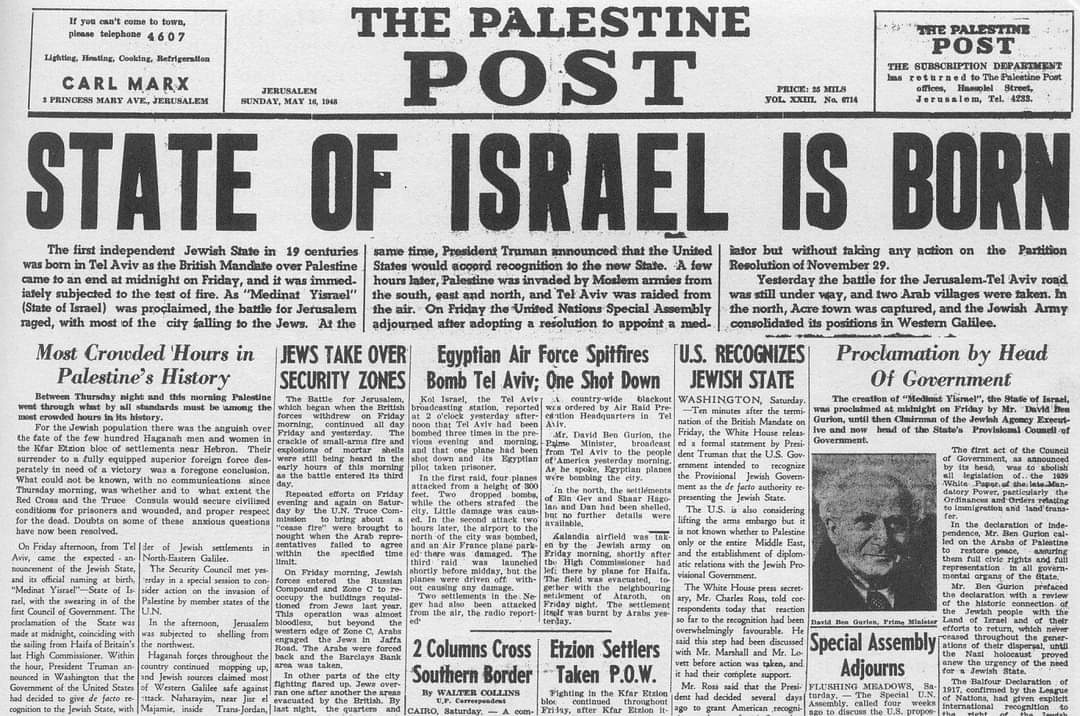 PM Naftali Bennett:
The 5 Israeli senses
Sound
There are two sounds that in my opinion are the essence of what it means to be an Israeli and a Jew, and every time I hear them, they move me all over again. The first is the song of penitence. The sound of this sacred bond that the song of penitence allows us to experience, swaying from side to side in unison, some with tears in their eyes, others with their eyes closed, in a moment of prayer and supplication before the Creator of the World.

The second is the siren that is sounded on Memorial Day for the Fallen Soldiers of Israel and Victims of Terrorism. Every year, whether it be the evening or morning siren, the sound immediately connects me to the young faces of fellow soldiers and commanders who fell defending our beloved country, and whose loss we feel so strongly.

Scent
There is one scent I find to be the most Israeli and every time I feel its aroma it transports me back to my childhood. I am referring to the scent of pine trees and the sight of oak trees in the Carmel forest, next to which I grew up. This Israeli scent automatically evokes the memories of my childhood, during which I fell in love with the land of Israel. It mesmerizes me every time and makes me long for that bygone era.

Longing
I miss the heart-to-heart talks I used to have with my friend Emmanuel Moreno, who was like a brother to me. The general public knows very little about him, almost nothing really, except his name and rank. Even his photographs are still banned from publication, but in my memory, his face remains engraved, especially his personality, kind treatment of others, and special worldview.

Before he was killed in the 2006 Lebanon War, Moreno and I were kindred spirits. He was the first person I turned to in times of need. To this day, I often think to myself about what advice Emanuel would give me in a particular situation. I miss him every day.

Place
Although I grew up in Haifa, I also have fond memories of Jerusalem as every summer my family had a tradition to exchange apartments and spend one week in the capital, which would become our home during summer break. Thanks to this, I got to know Jerusalem well – by walking its streets. To this day, I miss the walks my father, mother, and brothers took together, exploring the city's magical alleys.
A beautiful message of hope and inspiration from #Israel's Prime Minister, @naftalibennett, on the occasion on #YomHaatzmaut Independence Day! ????????????pic.twitter.com/jzggdSKB9c

— Arsen Ostrovsky (@Ostrov_A) May 4, 2022
It Is NOT Israel Independence Day But Israel REESTABLISHMENT Day
The Jewish calendar runs at a different pace than the Gregorian or other calendars. Based on the cycles of the moon, it starts with the creation of the world which correlates to the year 3761 BCE. That means that the year 2022 CE is the year 5782 in the Jewish calendar.

In the Hebrew Bible, the first monotheist and forefather of the Jewish people is Abraham. Born as Abram in the year 1948 in the Jewish calendar, he lived his early years in present day southern Iraq in Ur-Kasim and then Haran. At 75 years old, in the year 2023, he heard the voice of God tell him to move to Canaan, present day Israel. It was there that God told him that the land was an ever-lasting inheritance to his descendants Isaac, Jacob (later Israel) and all of the Children of Israel.

Judaism is not like other religions or even the other monotheistic faiths of Christianity and Islam. Judaism is a particular religion for a particular group of people. It does not have designs to spread to the corners of the Earth in an effort to make others convert. It was designed to be local – to the land of Israel – for the Jewish people. That is why the Bible commands the Jews to visit Jerusalem THREE TIMES EVERY YEAR – Pesach, Shavuot and Sukkot – while Islam asks of its adherents to visit Mecca only once in a lifetime. Jews were supposed to stay in the land (certainly before planes and automobiles) while Islam knew that Muslims would live thousands of miles away from its holy city.

From 722BCE onward, many invaders and colonists forced Jews out of land of their inheritance. Assyrians, Babylonians, Greeks, Romans, Arabs and others came into the Jewish holy land, killing or hauling Jews to foreign lands, and planting their own flag in Jewish soil.

Yet some Jews remained in the land, and a greater influx of world Jewry commenced during the 19th century. By the late 1860's CE, Jerusalem was majority Jewish.
8 fun and fascinating facts surrounding Israel's founding
Israel is celebrating 74 years of independence on May 5 this year. The passage of time and the solemn black-and-white photos of the period lend a feeling that the historic events and the nascent country's first footsteps were orderly, well-thought-out affairs.

But in reality, things couldn't be more different: the country's very name was hotly debated, the Declaration of Independence was far from ready on time and a state emblem was yet to be found.

Scroll down below for the top fun and fascinating facts surrounding Israel's founding, and you will see that the country's famous atmosphere of balagan (chaos) and resourcefulness has been here right from the start. Happy holiday!

1. 1948 wasn't actually the first time a government was declared
It's common knowledge that the State of Israel was founded in 1948, but it's far less common knowledge that some people tried to bring it about a whole five years earlier.

In 1943, when World War II was still raging, veteran Zionist leaders convened a large public meeting in Ramat Gan called "The People's Congregation" from which a temporary Jewish government would be elected. As the National Library of Israel's "The Librarians" blog recalls in detail, nothing momentous came out of all those lengthy speeches. Still, they tried.

2. The country's name wasn't an obvious choice
Israel is obviously nowadays called Israel, but other options included Zion (dismissed because it's a biblical name for Jerusalem, and also to distinguish between the general Zionist movement and Israeli citizenship), Ever (after the biblical figure Eber, and similar to the Hebrew word for Hebrew, Ivrit) and Judea (rejected in order to differentiate between Jews and Israeli citizens).

Israel, by the way, was the name suggested by the country's first prime minister, David Ben-Gurion.

3. The famous Independence Declaration backdrop? Rather makeshift
Israel's independence was solemnly declared at the entrance of what was back then the Tel Aviv Museum. The famous photos show long drapes, Israeli flags, a portrait of Zionist visionary Theodor Herzl and serious-looking men assembled on stage and on chairs in front of them. The drapes, it appears, were hung to hide the nude paintings on the walls.
'Heroines and heroes': President honors 120 outstanding IDF soldiers and officers
President Isaac Herzog hosted an annual Independence Day ceremony at his official residence on Thursday to award the army's annual citations for distinguished service to 120 Israel Defense Forces soldiers and officers from a diverse set of units in the military.

The annual event at the President's Residence sees Israel's leaders hand out commendations of excellence to troops, while reminiscing about their own military service.

The Independence Day event began at 9:30 a.m. and was attended by IDF Chief of Staff Aviv Kohavi and other current and former senior military figures.

"So much good is happening here. Even in the past year, which was not easy, we bore witness to heroines and heroes in medicine, welfare, education, and so many other institutions, confronting the COVID crisis," Herzog told the soldiers.

"Brothers and sisters, this year we have also seen heroines and heroes, in the Israel Defense Forces, in Mossad and the Shin Bet, in the Israel Police, in the Prisons Service, and in the emergency and rescue services, keeping us safe, day and night," he said.

"I feel I must share, in the past few weeks Michal and I have been consoling bereaved families from the wave of terror striking us, families who have impressed and moved us, " Herzog added.
'Happy Birthday Israel!' World leaders send Jewish state Independence Day greetings
Dozens of world leaders on Thursday offered congratulatory messages and happy birthday greetings to Israel, as the Jewish state marks its 74th Independence Day.

"I am honored to send the best wishes of the people of the United States of America on the 74th birthday of the State of Israel," US President Joe Biden said.

"The long and close friendship between our countries began the moment the United States became the first country in the world to recognize Israel as an independent state, just eleven minutes after your founding. And in 74 years of progress and partnership, we have achieved so much together, from collaborating on cutting-edge science and technology research to trailblazing new regional ties, to ensuring Israel's security.

"The partnership between Israel and the United States has been indispensable for the United States and I believe for Israel as well. Our ties are unbreakable and I am proud to stand with Israel today and always. Happy Independence Day!"

British Prime Minister Boris Johnson tweeted, "Wishing Israel and my friends Isaac Herzog and Naftali Bennett a very happy Independence Day. The UK has always stood by Israel and its right to live as any nation should be able to – in peace, prosperity and security."

Canadian Prime Minister Justin Trudeau said his country "is proud to have been one of the first countries to formally recognize Israel in 1948. Canada will continue to oppose efforts to isolate Israel in international fora, and we will continue to stand against any attacks on the values we share."

Trudeau reiterated Canada's "commitment to a continued, prosperous, and valuable relationship between the people of Israel and Canada, as well as lasting peace in the Middle East."

German President Frank-Walter Steinmeier said, "On the occasion of Israel's 74th Independence Day, and on behalf of my fellow citizens, I send you my best wishes. Seventy-four years ago, Theodor Herzl's dream of a homeland for the Jewish People came true. Conscious of the heavy historical guilt of Nazi crimes against the Jewish People, we Germans are deeply moved by Israel's friendship. For this unique and new trust, we will always be grateful."
'Our ties are unbreakable': Biden, world leaders share Independence Day messages
World leaders sent congratulatory messages and greetings to Israel from around the world to mark its 74th Independence Day on Thursday.

In a video message aired at the official presidential ceremony Thursday morning, US President Joe Biden touted the close ties between Israel and the US.

"I'm honored to send you the best wishes of the people of the United States of America on the 74th birthday of the State of Israel," said Biden in the video.

"A long and close friendship between our countries began the moment the United States became the first country in the world to recognize Israel as an independent state just 11 minutes after it was founded," he said, touting "74 years of progress and partnership" that has included science and tech collaborations as well as "trailblazing new regional ties [and] ensuring Israel's security."

"The partnership between Israel and the United States has been indispensable for the United States, and I believe for Israel as well," Biden added. "Our ties are unbreakable, and I'm proud to stand with Israel today and always."

In his own video message, French President Emmanuel Macron said he felt a "profound attachment" to Israel. "The closeness between our two countries are rooted in the richness of our human ties, which unite us. You can count on me to reinforce this at all levels, including at the European Union."
Israel unites us and inspires us to make an impact
As chief executive officer of Jewish National Fund-USA, the premier philanthropic movement for the land and people of Israel, I have kept the spark alive that was ignited in me growing up in our beautiful community.

It doesn't matter how geographically far away you are, no one has to sit on the sidelines when it comes to Israel. Through the power of philanthropy, Jewish National Fund-USA ensures Israel will continue to inspire our children and children's children to feel proud as Zionists as they connect with their community and feel a part of something bigger. And in this new virtual world, we are bringing thousands of people together to discuss the beauty of Zionism and what it means to them through our Conversations on Zionism series.

In leading Jewish National Fund-USA, it's important to me that everyone has an opportunity to build Israel's future. Every day, we support Israelis living in frontier communities in the Negev and Galilee. We built, and continue to build medical centers, fortified schools, resilience facilities, parks, playgrounds, and so much more. Our philanthropic investments also help tens of thousands of people with disabilities feel included and supported through initiatives such as animal therapy and a program that integrate them into the Israel Defense Forces.

Thanks to our generous partners (donors), we are ensuring that Israelis living outside the country's central cities can experience a high quality of life. If you have ever wanted to maximize your impact in Israel, the time is now as Israel celebrates 74 years of independence.

In a world full of conflict, fractures, and division, will you help me make Israel's light shine brighter than ever before? This Yom Ha'atzmaut, let's come together and celebrate how blessed we are to have an independent Jewish homeland once more to call our own. And through Jewish National Fund-USA, every one of us can be authors of the most extraordinary story ever written – the story of the land and people of Israel, the story I first learned of growing up in El Paso, Texas.
LatmaTV: Raise your blue and white flag
Best #ThrowbackThursday #OTD, David Ben-Gurion declared the independence of the modern Jewish nation of #Israel! pic.twitter.com/ZM6ypCuWZR

— Arsen Ostrovsky (@Ostrov_A) May 5, 2022
Only #Israel! The official celebration of the Israeli Independence Day in Jerusalem is the most inclusive yet. What an incredible performance with silent fireworks out of respect for those suffering from PTSD.

???? pic.twitter.com/qeqovEGDCl

— Emily Schrader - ????? ?????? (@emilykschrader) May 4, 2022
The Israeli Independence Day air show! Am Yisrael Chai! pic.twitter.com/K5BMcZUJZK

— Emily Schrader - ????? ?????? (@emilykschrader) May 5, 2022
Bird's eye view of #Israel's from today's @IAFsite fly-over for #YomHaatzmaut. Always a highlight of the Independence Day celebration! ?? ????pic.twitter.com/Lo4XHZj5bo

— Arsen Ostrovsky (@Ostrov_A) May 5, 2022
Hippocratic Israel Magnifies Kevod Shamayim in a Hypocritical World
The UN and global "human rights" NGOs continue to slander Israel with ugly charges of "ethnic cleansing," "apartheid," and sundry fictitious atrocities against the Palestinians.

Meanwhile, in the real world, this is what is happening: Israeli doctors continue to treat thousands of Arabs in Israeli hospitals and conduct world-class humanitarian medical work around the world.

It is sign of the hostile times that Israel gets little international credit for its manifold humanitarian medical activities, in Israel or abroad.

Israeli hospitals regularly take-in patients from countries across the Middle East, including Arab countries that have no diplomatic relations with Israel, and from the Palestinian-controlled areas. For example, no less than one-quarter of the patients in the Edmond & Lily Safra Children's Hospital at the Sheba Medical Center at Tel Hashomer are Palestinian kids from Gaza with cancer or congenital heart ailments.

Hadassah Medical Center in Jerusalem plays a similar role for West Bank Palestinians. "Save a Child's Heart" at the Sylvan Adams Children's Hospital at the Wolfson Medical Center in Holon also treats many Palestinian patients, as well as children with heart defects from across the Middle East, Africa, Asia, and Eastern Europe.

Palestinians receive treatment in Israel even though the Palestinian Authority takes only very partial, occasional financial responsibility for them and the patients themselves can't afford to pay. The Peres Center for Peace and the hospitals themselves often end up covering or absorbing the costs.

Palestinian leaders and their family members, including Hamas chieftains, get the best medical care in Israel even though they constantly issue the most bloodcurdling libels about Israeli "apartheid" and they plot Israel's demise.
The Equality of Sickness and Death
Those in the West who think they know what's best for Israelis and Palestinians generally demonstrate little knowledge or firsthand experience of life here. Heirs of the 20th-century Orientalists, they see the region in black and white: a centurylong clash between authentic, indigenous Arabs and colonialist, European Jews. (Never mind that only about 30% of Israeli Jews are of European origin; the majority come from Arab and former Soviet lands.) They view the situation as an irreconcilable conflict that requires external intervention in the form of professional "peace processors" who, with their superior wisdom and talents, can impose a resolution on the benighted locals.

This top-down, outside approach has a massive blind spot, in which slow, incremental evolution toward a more peaceful future is happening on the ground without the intermediation of Western diplomats. The most high-profile example is probably Mansour Abbas, the leader of an Islamist party in Israel's current governing coalition, who has said, "The State of Israel was born as a Jewish state, and the question is how we integrate Arab society into it."

A less visible but even more salient example of natural integration is the health care system. Since I moved to Israel 2009, I've participated in the country's hospitals and rehabilitation facilities as a patient, a caregiver, and an administrator (I worked for several years for one of the country's biggest providers). In the waiting rooms of every hospital and clinic, one sees Arab women in hijabs sitting next to Haredi men with peyot and big black hats sitting next to young women in tank tops and shorts. The staff of medical facilities—not only in mixed cities like Jerusalem, Haifa, and Ramla but in Tel Aviv, too—include a patchwork of religious and secular Jews, Muslim and Christian Arabs, and others. About 70% of the pharmacists at the largest Israeli drug store chain, SuperPharm, are Arab Muslims, who make up a similarly high proportion of the country's physical therapists and nurses. The families comforting and consoling one another in the ICUs and ventilator units are from every possible walk of life; differences in faith, dress, and culture all but evaporate in settings of suffering and loss.
What if the Zionists Lost?
In Nissan Shor's second novel, Mandate, published in Hebrew in 2021, the state of Israel was not established in 1948. The Israeli Declaration of Independence was never signed. Zionism was defeated and its leaders were executed.

Shor's alternate history begins after a long series of terrorist attacks, with the British government upping the struggle against the Jewish community in Palestine. David Ben-Gurion, Menachem Begin, Yigal Alon, and Yitzhak Sadeh—the four big Zionist leaders—are captured by British detectives, taken to Acre Prison, and sentenced to death by hanging. In England, the prime minister, in cooperation with parliament, decides that Britain will maintain its control over Palestine for the years to come. King George VI of England declares Palestine an integral part of the empire.

This dramatic move is orchestrated in secret by the mysterious Paul Arnold, adviser and confidant to the king. Arnold is a religious and spiritual leader aligned with the Global Federation of British Israelites—a secret branch of Christianity that succeeds in taking over the halls of British parliament and the British political elite. The British Israelites believe that the British people are the descendants of the Ten Lost Tribes and that God had promised the Land of Israel to them. In their view the Jewish claim to Israel is false, and as impostors the Jews must be fought mercilessly.

In reality of course, the British ruled over Palestine for 25 years. The League of Nations decided that they would oversee the parts of the Levant which were formerly under Ottoman rule until those regions were deemed able to stand alone. The Mandate also gave Britain the responsibility for creating a Jewish national homeland in the region, in alignment with the Balfour Declaration from 1917. This meant that Jews emigrated from Europe to Palestine during the Mandate in hope of realizing the Zionist dream in the holy land of their forefathers.

Zionists regarded the Israeli Declaration of Independence as a victory. Severing their British ties and having an independent homeland was everything they dreamed of. But maybe the dream came true too soon.
King of the Negev
It was a crucial turning point in Israel's fight for survival. After 10 days of intense fighting, the warring parties agreed on July 18 to the second, and final, cease-fire of the 1948 Mideast war. The ensuing three months would prove to be the decisive window in which Israel would regroup and rearm before coming back for the final phase of fighting that would drive it to victory the following year.

But there was a major problem. At the break of fighting, the Egyptians controlled the road from Ashkelon to Beit Govrin, cutting off the isolated villages of the Negev desert from any land connection to the rest of the Jewish-controlled areas. The frontline outposts were choked of vital supplies. Efforts to transport convoys failed and the light aircraft that landed in makeshift fields were far from sufficient.

The Negev was to make up most of Israel's land mass and was central to Prime Minister David Ben-Gurion's dream of "making the desert bloom." Without it, there was no Israel.

On Aug. 18, Ben-Gurion convened the military's top brass to discuss the crisis. The prognosis was dire: The soldiers and residents caught behind enemy lines had enough food to last them just a week. For the Negev to survive, 2,000 tons of food, fuel, and equipment was urgently needed. For that to happen, suitable landing grounds were needed for emergency airlifts.

It fell to the newly established air force to find a solution. And the air force, as usual, turned to its mysterious go-to guy in the Negev to figure something out. The man had no official job and no defined assignment. He was a fixer, and most people didn't even know his full name. But if something had to get done in the desolate southern frontier lands of young Israel, the man for the job was a shadowy figure known simply as Michael, King of the Negev.

Michael Weimers was a strikingly handsome, English-educated immigrant from Germany who earned the moniker "King of the Negev" because of the airlifts he orchestrated to besieged Jewish communities in the south. His efforts to erect vital airfields ultimately helped liberate Israel's vast Negev desert at that key turning point in the war.
The hidden American history of one of Zionism's foundational battles: Tel Hai
They were some of the first Jews killed defending a Zionist Jewish community in what would later become Israel. The story of how they died is national lore. But virtually no one knows anything about them.

They were the "Americans" killed in the legendary Battle of Tel Hai 102 years ago.

The battle on March 1, 1920, represented one of the first direct conflicts between Jews and Arabs in Mandatory Palestine, a prelude to the clashes that would continue over the next two and a half decades, culminating in the War of Independence and the formation of the State of Israel in 1948 — or at least, that is what is understood in the popular Israeli consciousness.

The true history of the fight for Tel Hai is less one of Jews and Arabs squaring off, and more one of an apparent misunderstanding in a period of high stress and generally heightened tensions that turned deadly and quickly escalated out of control.

Nevertheless, the event almost immediately became a rallying cry for the pre-state "Yishuv," or Jewish proto-government in Palestine. It has remained a Zionist cultural touchstone for the past century. Each year the government continues to host annual ceremonies to mark the battle, with Prime Minister Naftali Bennett this year discussing how the significance of the Battle of Tel Hai continues to resonate today.

"Tel Hai embedded in our consciousness that Jews who want lives of labor and of creativity in their land are required — unfortunately until this day — to take their turns holding a weapon and defending themselves," Bennett said in his speech.

Indeed, the purported, though disputed, final words of the battle's hero, Joseph Trumpeldor — "No matter: It is good to die for our country" — still serve as a central element in the Zionist military ethos, and the eight people killed in the confrontation and in two preceding attacks are commemorated in the name of the nearby city of Kiryat Shmona (literally, Town of the Eight).
Jonathan Tobin:
Israel should share Memorial Day when Muslims share Temple Mount
Should Israelis share their Memorial Day, Yom Hazikaron, with the Palestinians?

That's an idea that has gained ground in recent years as some on the left believe that it's time for the Jewish state to stop acting as if mourning for those lost during the course of the war on its existence is purely a Jewish matter. Groups like the New Israel Fund believe that the conflict is a source of mutual sorrow, and that holding commemorations that honor the memory of both Israeli and Arab casualties is necessary in order to promote coexistence and the possibility of peace.

That sounds very high-minded, and some Israelis agree. At least in principle, every life lost is a tragedy. While peace is something that all decent people ardently desire, this is a terrible idea. Firstly, it is not rooted in genuine dialogue or reciprocity. But most of all, there is a difference between those who perished in the effort to defend the existence of their country and its citizens, and those who lost their lives while seeking to kill Jewish men, women and children in the name of an anti-Semitic cause.

It needs to be understood that Israel's Memorial Day is nothing like the three-day weekend at the end of May in the United States, which is supposed to honor those who died fighting for America and its ideals.

When Israelis pause to observe Yom Hazikaron this week, it will not be a "holiday" that kicks off the summer season a few weeks before the calendar does (and offers good mattress sales). It was originally observed in the United States in the aftermath of the Civil War, as a day for mourning and reflection. It has been generations since America took part in an armed conflict where the casualties affected families throughout a broad cross-section of society.

Israelis are not so lucky. Given the ongoing war to destroy the one Jewish state on the planet being waged by Arab and Muslim states, and by terror organizations throughout the region, they have not known a single day of peace in the nation's 74 years. The vast majority of Israeli citizens are required to perform military or national service. And in a small country, the 25,000-plus soldiers and civilians killed in combat or in terrorist attacks affect almost every family and community. Most Israelis know someone who has suffered the loss of a loved one under these circumstances.

Yom Hazikaron, which, with perfect symbolism, is followed immediately afterward by Yom Ha'atzmaut – Israel's Independence Day – is therefore not just a day of national mourning. It is a deeply personal experience, as well as one that reminds them of the price that has been paid for their country's survival. And so the idea of turning it into a joint expression of grief for all those who died in the war between Arabs and Jews over the Zionist idea in the last century is something that rubs many Israelis, in addition to Jewish families in the Diaspora who have lost loved ones, the wrong way.

That's understandable.

Treating those who died to save Israel and those who died trying to destroy it as merely two sides of the same coin is as egregious as it is immoral.
The Israel Guys: Israel Has Not Seen THIS in 20 Years
Memorial Day, when Israel remembers those who have fallen in the line of duty and victims of terrorist attacks, leads directly into Independence Day this week. This year, Israel is celebrating their 74th anniversary since their founding in 1948.

Extraordinarily, Israel is also seeing the largest wave of aliyah (Jewish immigration) in twenty years. Scriptural prophecies are truly being fulfilled right before our very eyes.

Watch today's program to be inspired by the stories of those who have given their lives for the nation of Israel, and to be encouraged by the amazing things that God is doing in the Holy Land today.
Clashes break out as nearly 1,000 Jews visit Temple Mount on Independence Day
Clashes broke out between Arab visitors and Israeli security forces at the Temple Mount on Thursday, as 950 Jews visited the site on Independence Day after a nearly two-week closure.

Arab rioters threw stones and other objects at police, lightly injuring two officers, as security forces secured the Jewish visitors. Arab visitors at the site shouted and cursed at the Jewish visitors.

The Jerusalem Post joined the Jewish visits on Thursday morning, as hundreds of Jewish visitors entered the site. Police rushed the groups of visitors through the complex quickly, not allowing them to stop at points where they are usually allowed to stop to give short sermons and sometimes pray silently.

According to the Temple Mount Administration, the number of Jewish visitors was nearly four times larger than the number recorded on the Independence Day before the coronavirus outbreak.

The group that the Post joined, as well as a number of other groups that visited the site on Thursday, repeatedly refused to listen to police instructions and sang prayers and the Israeli national anthem "Hatikva" (The Hope), despite repeated requests by officers to follow police regulations that forbid noticeable prayer and any national symbol. Some activists also succeeded in waving Israeli flags at the site before being quickly removed by police.

Israel Police stressed that they worked to secure and maintain order on the Temple Mount on Thursday, as dozens of Arab rioters began shouting inciting slogans and violating the public order. The rioters were soon pushed into the al-Qibli building at al-Aqsa where they threw objects at police, shouted and slammed on the doors in an attempt to frighten Jewish visitors to the site.

The Jewish visitors largely ignored the riots and shouting, singing Hebrew songs despite repeated requests by police to be quiet.
US envoy: I give Israel 'a lot of credit' for its handling of Jerusalem tensions
The US ambassador to Israel said Tuesday that he gives Israel's government "a lot of credit" for its handling of tensions in Jerusalem over the past month, which saw a rare confluence of Passover, Ramadan and Easter.

"I think things went pretty well," Ambassador Thomas Nides said during an event hosted by the Atlantic Council.

Nides said he spent a lot of time in the lead-up to April speaking with Israeli, Palestinian, Jordanian and Egyptian leaders about defusing tensions in the capital.

"We were pretty nervous," he said, adding that the talks addressed efforts "to try to keep things on the Temple Mount calm."

The envoy also credited Acting Assistant Secretary of State for Near Eastern Affairs Yael Lempert and Deputy Assistant Secretary of State for Israeli and Palestinian Affairs Hady Amr, who came to the region last week and met with all the sides in an effort to ensure calm.

Nides acknowledged that "it wasn't perfect" but said he felt "really good about" how Israel handled the last month.
Khaled Abu Toameh:
PA, Jordan in bid to prevent Hamas takeover of Temple Mount
The Palestinian Authority and Jordan are working together to stop Hamas from controlling the Aqsa Mosque compound (Temple Mount), a PA official revealed on Thursday.

The official told The Jerusalem Post that Ramallah and Amman have already taken a number of steps to prevent Hamas supporters from "commandeering" the protests of Muslim worshippers against Israeli measures, including visits by Jews to the site.

The official refused to provide details about the alleged steps.

However, Palestinian sources pointed out that activists belonging to Fatah, the ruling faction headed by PA President Mahmoud Abbas, have been deployed at the compound in the past two weeks in a show of force and warning to Hamas supporters.

In addition, the Jordanian-controlled Wakf Department, which administers the affairs of the Aqsa Mosque compound, has instructed its security guards to remove Hamas banners from the area, the sources said. The guards were also instructed to stop worshippers from bringing fireworks and other objects into the compound.

During Ramadan, thousands of worshippers chanted slogans in support of Hamas and raised the group's flag, while others denounced Abbas.

The official accused Hamas of turning the holy site into a "podium for disseminating its ideology and political messages." The PA and Jordan, he said, "will not allow Hamas to take control of the mosque."
Hamas: "The closure of the Ibrahimi Mosque (Tomb of the Patriarchs) and raising Zionist flags on top of it is a dangerous escalation." https://t.co/vXonRIM2bd

— Khaled Abu Toameh (@KhaledAbuToameh) May 4, 2022
Just putting holes in the al-Aqsa door so it looks like it's been shot. pic.twitter.com/6nTwosHCZH

— The Mossad: The Social Media Account (@TheMossadIL) May 5, 2022
Hamas supporters at the Aqsa Mosque compound playing a recording of Yahya Sinwar's speech, in which he warned Israel against "violating" the site. https://t.co/JybirUA072

— Khaled Abu Toameh (@KhaledAbuToameh) May 5, 2022
Palestinian Authority: "The Israeli government has officially declared religious war that will ignite the entire region."

— Khaled Abu Toameh (@KhaledAbuToameh) May 5, 2022
---
---
Buy the EoZ book, PROTOCOLS: Exposing Modern Antisemitism today at Amazon!

Or order from your favorite bookseller, using ISBN 9798985708424.

Read all about it here!