From Ian:
Alan Dershowitz:
The International Community is Encouraging Hamas to Attack Israel Again — and Again
The role of the international community, and its institutions, is to discourage just the kinds of attacks Hamas routinely engages in. Yet its recent statements and actions clearly incentivize Hamas to repeat its attacks with the assurance that it will win on the court of public opinion even if it loses on the battlefield.

Albert Einstein once defined insanity as "doing the same thing over and over and expecting different results." What the international community is now doing clearly fits that definition. By that definition, if it persists in blaming only Israel or in creating the moral equivalence between morally very different actions, it will become complicit in Hamas' crimes. It will become responsible for the inevitable civilian deaths that occur when Hamas uses its own human shields to fire rockets at Israeli civilians. The goal of Hamas is to increase civilian casualties. The goal of Israel is to reduce them. Israel makes enormous efforts to warn civilians who are in and around Hamas rockets, but inevitably there will be civilian casualties. The world is outraged when Israel kills Hamas civilians in an effort to protect its civilians. But it said and did little when 4,000 Palestinians — including thousands of children — were killed by Syria during its civil war and when many more thousands were killed by Jordan during Black September. Only when Jews kill Palestinians, even in self-defense, does the international community and media rise up in selective moral indignation. This has to stop.

There are only two ways for Hamas' repeated strategy to be deterred: either the international community must do the right thing, and condemn Hamas in proportion to its moral responsibility; or Israel must be allowed to continue its self-defense actions until the Hamas military is completely degraded. But the world does neither, it condemns Israel, and it prevents Israel from deterring Hamas' repetition of its war crimes.

There is no other area in which the international community acts in such a self-defeating, cynical and, I must add, antisemitic manner. Yes, antisemitic. There is no other explanation for why Israel is singled out for this special treatment. There are many, many more unjustified civilian deaths in other parts of the world in which battles are taking place. Yet the world's obsession is on Israel, precisely because it is the nation state of the Jewish people. In the face of growing antisemitism throughout the world, the time has come for the international community to apply a single standard to Israel and to stop encouraging Iran and its proxy Hamas to persist in its efforts to end the existence of what it calls the "the little Satan."
JPost Editorial:
Launching Gaza war probe is proof of UN bias against Israel
The UN decision is a boon to terrorism. Hamas, as expected, welcomed the decision and said that its actions – the firing of over 4,000 rockets into Israel, constituted "legitimate resistance."

A look at the countries which supported the opening of the war crimes probe is quite telling. There is China, Russia, Pakistan, Cuba, Libya and Venezuela. The fact that these countries even have a seat on the UN Human Rights Council is itself absurd, let alone them standing suddenly on the side of human rights against Israel, the only true democracy in the Middle East.

What these countries fail to remember is that Operation Guardian of Walls was the most accurate and precise military operation in world history. Israel dropped around 1,000 bombs on 1,000 targets. Any other military doing so would have killed thousands of people. In this case, Israel went to amazing lengths to safeguard civilian life and while every life lost is tragic and regretful, never before has a military carried out such precise airstrikes like Israel just did.

It is a testament to the investment the IDF makes in sparing the lives of civilians in the Gaza Strip, which includes phone calls to residents of homes and buildings before they are bombed as well the use of the roof-knocking tactic. No other military in the world goes to these lengths to save the lives of its enemy.

And this also has to be said: The side that is responsible for the deaths in Gaza is not Israel but Hamas. Yes, it is an Israeli plane dropping an Israeli bomb, but it is Hamas that purposely stores its weapons in civilian homes and launches its rockets from office buildings indiscriminately into Israeli population centers.

Doing so is the true war crime. It is also part of Hamas's strategy. It embeds its weapons and installations in civilian areas since it knows Israel will retaliate to defend itself and it knows that the world will then criticize Israel and open war crimes probes like the one launched on Thursday.

By opening the probe, the UN is standing with Hamas and handing a victory to terrorism. This is the real problem and it needs to be fixed.
Fifty Holocaust survivors who volunteer at our Museum have released a letter to American leaders and citizens. "We cannot remain silent in the wake of the recent antisemitic attacks in cities and towns across the country. We know firsthand the danger of unchecked antisemitism."

— US Holocaust Museum (@HolocaustMuseum) May 28, 2021
Maher: It's Not Progressive to Side with Hamas, I'm Frustrated 'There Was No One on Liberal Media' to Defend Israel
On Friday's broadcast of HBO's "Real Time," host Bill Maher stated that he was frustrated during the recent conflict between Israel and Hamas "because there was no one on liberal media to defend Israel," and that he's amazed that "progressives think that they're being progressive" by siding with Hamas and "would run screaming to Tel Aviv if they had to live in Gaza for one day."

Maher said, "One of the frustrations I had while I was off is that I was watching this war go on in Israel…and it was frustrating to me because there was no one on liberal media to defend Israel, really. We've become this country now where we're kind of one-sided on this issue."

He later added, "[A]s far as Gaza goes, it's amazing to me that the progressives think that they're being progressive by taking that side of it, the Bella Hadids of the world, these influencers. I just want to say, in February of this year, a Hamas court ruled that an unmarried woman cannot travel in Gaza without the permission of a male guardian, that's where the progressives are? Bella Hadid and her friends would run screaming to Tel Aviv if they had to live in Gaza for one day."
Watch: Bill Maher absolutely destroys the prevailing anti-Israel narrative, calling out the hypocrisy of Instagram celebs like Bella Hadid, "Bella Hadid and her friends would run screaming to Tel Aviv if they had to live in Gaza for one day." pic.twitter.com/WR0sZ7oRUU

— Adam Milstein (@AdamMilstein) May 29, 2021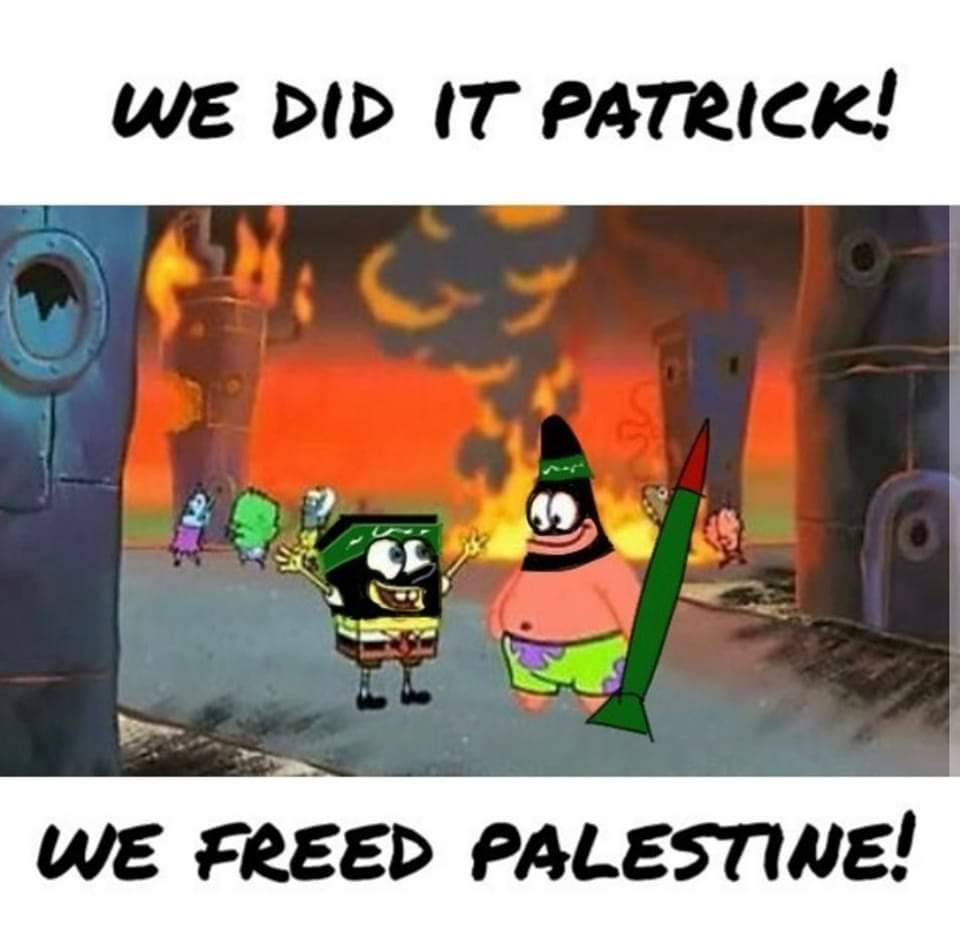 British Defender
Colonel Richard Kemp is practically alone as he explains why the IDF is the "world's most moral army." But his military expertise makes him hard to silence and too authoritative to ignore

After four wars, endless low-level terror, and countless interviews, Israel's enemies and friends both already know the routine. As soon as the first Hamas rocket is fired, Colonel Richard Kemp, a former British Army officer, will be doing one of the most difficult jobs today: he'll be in studios and online defending Israel's right to protect its citizens. In a British media and political environment often hostile to strongly pro-Israel voices, Kemp is practically alone as he explains why the IDF is the "world's most moral army."

Richard Kemp first emerged as a staunch Israel defender in 2009, when he addressed the UN Human Rights Council after the Goldstone Report on that year's Gaza war. The central conclusion of the UN fact-finding mission led by South African judge Richard Goldstone — that the IDF had committed war crimes by deliberately targeting civilians — was enormously damaging to Israel.

In the political and media storm surrounding the report at the UN, Kemp spoke up in Israel's defense.

"I am the former commander of the British forces in Afghanistan," he told discomfited members of the Human Rights Council as a guest of UN Watch, an NGO. "I served with NATO and the United Nations; commanded troops in Northern Ireland, Bosnia, and Macedonia; and participated in the Gulf War. I spent considerable time in Iraq since the 2003 invasion, and worked on international terrorism for the UK Government's Joint Intelligence Committee.

"Mr. President," he continued, "based on my knowledge and experience, I can say this: During Operation Cast Lead, the Israeli Defense Forces did more to safeguard the rights of civilians in a combat zone than any other army in the history of warfare."

More than a decade later, the dynamics haven't changed: The United Nations still treats Israel as the villain while indulging Hamas terrorism. In the interim, "Colonel Richard Kemp" has become synonymous with a brand of pro-Israel advocacy more typical of the American right.

But even as his views on the Israel-Palestinian conflict put him at odds with his hosts on the BBC and Britain's Sky News, as a non-Jewish, non-Israeli military expert, Col. Kemp is both hard to silence and too authoritative to ignore.
How to defend Israel: Do not claim victimhood or deny power - opinion
In recent weeks, every pro-Israel Jew and gentile worldwide has been challenged to justify Israel's defensive war against Hamas in Gaza and Israel's response to radical Islamic insurrection in Jerusalem.

Knowing how to counter the swell of anti-Israel global opinion (and indeed of attendant antisemitic activity everywhere) first requires an understanding of the challenge. There are several insidious narratives at play that undermine Israel.

The first is the "psychological asymmetry" employed by Hamas as a strategic weapon against Israel. The Palestinians exploit civilians to meet strategic goals, by placing them in danger or condemning them to unending refugee life. The ensuing misery gnaws away at the conscience of well-meaning observers around the world, and they find it hard to justify the "imbalance" in suffering between Palestinians and Israel.

To this can be added the soft bigotry of low expectations by the West of the Palestinians, which excuses Yihye Sinwar and Mahmoud Abbas of any responsibility for their people's predicament. Layer onto this the bigotry of impossible standards expected of Israel, such as the demand that Israel fight jihadism with one-and-one-half hands tied behind its back.

Israel's "over-dog" position and its frequent recourse to military action to defend itself is then magnified and manipulated by malign actors to skewer the Jewish state.

Then there is plain old Western naiveté and do-goodism, which makes people reluctant to accept the fact that much of the Palestinian national movement has not abandoned its goal of annihilating Israel, and of replacing it with a Palestinian state "from the river to the sea" or with an Islamic caliphate.
I wish I could post the longer version, but every f*cking word of this. Please take a few minutes to listen. This is what a lot of Jews have been thinking over the last few weeks. pic.twitter.com/z4Y6fDLc5s

— AG (@AGHamilton29) May 28, 2021
Majority of Americans side with Israel, favor aid, arms sales - poll
The majority of Americans favor Israel in the ongoing Israeli-Palestinian conflict, as well as support Washington selling arms and providing military aid to the IDF, a Fox News poll released on Thursday revealed.

When asked whether they favor or oppose the US providing military aid to the IDF, 56% said that they either strongly or somewhat support this policy, as opposed to 38% strongly or somewhat against.

On the question of selling arms to Israel, 51% said they either strongly or somewhat support, whereas 44% said they either strongly or somewhat oppose weapons sales to Israel.

By party affiliation, 71% of Republicans support military aid for Israel, along with 67% who support arms sales. Democrats overall were less supportive of military aid (47%) and arms sales (42%) to Israel, according to Fox News.

For the Israeli-Palestinian conflict, 59% of respondents they sided more with Israel, while 24% said they support the Palestinians more. Another 10% support neither side, and 7% said they did not know.

Some 78% of Republicans favor Israel and 10% the Palestinians. Among Democrats, support was more split, with 42% siding with Israel, and 35% for the Palestinians.
Palestine's 'Terrorist University' Picks Ivy League Prof as New President
The most infamous university in Palestine has a new president, and, surprisingly, he is an American professor at an Ivy League school. Starting in the Fall 2021 semester, Beshara Doumani, director of Brown University's Center for Middle East Studies, will take a two-year leave of absence to become the fifth president of Birzeit University, located in the West Bank town of Birzeit, just a few miles from Ramallah.

I refer to Birzeit as Terrorist University because its history is one with the history of anti-Israel terrorism and because the school is controlled by terrorist organizations. The first sentence one reads about Birzeit on its website is that it has transformed "Palestinian higher education through its impact on community awareness, culture and resistance." If "resistance" is not clear enough, the second sentence announces that the institution "has been a thorn in the side of the occupation, insisting on playing its role of enlightenment and creating a multicultural Palestinian society on the campus grounds." One wonders what "multicultural" means on this campus.

Perhaps the former Birzeit Girls' School (which became Birzeit College in 1942) really did contribute something positive to Palestinian society long ago, but from the moment it changed its name to Birzeit University in 1975, it has functioned as the educational wing of the Palestinian "resistance."

The first president of Birzeit was Hanna Nasir, who oversaw the school's transition from college to university. He was also a member of the Palestine Liberation Organization (PLO) executive committee and was one of many PLO members Israel exiled to Lebanon in 1974.

Another PLO luminary, Hanan Ashrawi, founded Birzeit's English department and taught there for many years.
Abe Foxman Cancels New York Times Subscription Over Front-Page 'Blood Libel,' Anti-Israel Bias
The national director emeritus of the Anti-Defamation League, Abraham Foxman, has publicly canceled his subscription to the New York Times, explaining in a tweet: "Today's blood libel of Israel and the Jewish people on the front page is enough."

Foxman verified the authenticity of the tweet — and the cancellation — in an email to The Algemeiner. He said the phone operator who accepted his call asked his reason for cancelling, and he replied that the reason was the paper's bias against Israel and the Friday front-page package, which displayed photographs of mostly Arab children that the newspaper said had been killed primarily by Israel in the recent Israel-Gaza war.

Accusing Jews of killing gentile children is a classical antisemitic trope. Even the Times' own columnist, Bret Stephens, wrote in a recent piece, "The accusations made against Israel — stealing Palestinian land (despite the fact that Israel vacated the territory from which it was subsequently attacked) and wanton violence against Palestinian civilians, particularly children (despite the fact that Israel regularly warned its targets to vacate buildings before targeting them) — can't help but make me think of ancient libels about Jewish greed and bloodlust."

Foxman's announcement caused a sensation on Twitter, where it generated thousands of interactions barely hours after it was posted on the Friday afternoon before a holiday weekend.

Batya Ungar-Sargon — an editor at Newsweek who, like Foxman, has written for the Times op-ed page and been often quoted in its news articles — replied that she also is canceling.

The executive director of the Washington Institute for Near East Policy, Robert Satloff, commented, "Few people on this planet have more authority on confronting anti-semitism than @FoxmanAbraham. When he makes an accusation of 'blood libel,' sit up and take notice."
Okay, I have been digging. It's literally a random photo from "cute Muslim toddlers" online photo stocks that have been circulating for many years. We need an actual investigation of all the data of the "killed" children. Hamas and @nytimes are literally trolling the world pic.twitter.com/LgH0j5sGVA

— Hussein Aboubakr Mansour (@HusseinAboubak) May 29, 2021
Bipartisan letter of support to combat antisemitism reaches @POTUS's desk.

Who's missing?

Rashida Tlaib
Ilhan Omar
AOC
Cori Bush
Ayana Pressley

This is a direct spit in the face of every Jewish constituent that lives in their perspective district. https://t.co/e21V8NMhHn

— StopAntisemitism.org (@StopAntisemites) May 29, 2021
Different standards, same week. pic.twitter.com/pzlolIB6h2

— Accomplice of the Rabbis (@acandidworld) May 28, 2021
NM Dem Backs Sanctions Against Israel After Hamas Attacks
A New Mexico Democratic congressional candidate says she supports sanctions against Israel—a position she adopted after Hamas fired thousands of rockets at the Jewish state.

"[I] would support divestment or sanctions initiatives that work towards the goal of a two-state solution," Melanie Stansbury, who is running in a special election for the House seat vacated by Secretary of the Interior Deb Haaland, told Jewish Insider this week. The New Mexico state representative also said she supports conditioning aid for Israel to ensure it is never used "for actions against Palestine," a position popular among left-wing Democrats such as Rep. Rashida Tlaib (D., Mich.).

Stansbury's newfound support for sanctions marks a growing anti-Israel shift among Democrats: In a March interview—before Israel's latest conflict with Hamas—the candidate said she hadn't yet "dove into this issue" and declined to comment on Israel and the Boycott, Divestment, and Sanctions movement.

The New Mexico Democrat has received the backing of prominent Democratic donors, such as the left-wing lobbying group J Street, which has called Stansbury an "ideal" candidate for the race. Second Gentleman Doug Emhoff also hit the campaign trail in New Mexico to support Stansbury in her race against Republican state senator Mark Moores.
Seth Rogen's Jewish problem
Seth Rogen is Jewish. He has made a time-travel movie, An American Pickle, about an Orthodox Jew who falls into a barrel of pickle water, is preserved for a century and wakes up to meet his grandson in modern Brooklyn. Rogen plays both grandfather and grandson. He is completely unconvincing as the grandfather, a pious bruiser sustained by tribal loyalties, but alarmingly convincing as the grandson, a pear-shaped conformist who really can't be bothered with being Jewish and spends his time tinkering with a dumb app.

Rogen expressed similar ambivalence about his American pickle when he was promoting the film and said he'd been 'fed a huge amount of lies about Israel' as a child and did his best to disavow any association with Israel. Another quasi-edgy comedian, Sarah Silverman, did much the same last week after the American pogromchiks had moved from the screen to the streets. 'We are not Israel,' she tweeted, separating herself from her sister who is a rabbi in Jerusalem.

People are free to join or disavow whoever they like. Famous people have more to lose, so they're petrified of getting cancelled. Comedians will say anything for a laugh. Combine those impulses and you have Seth Rogen saying that if an old joke is now considered inappropriate, it should be annulled — a racist or sexist joke, perhaps — and then making one of the oldest jokes in the book, a fart joke, at a young woman who's being bullied.

Mark Ruffalo, who has raged against Israel with Arafat-like fury for years, seems suddenly to have realized that words have consequences, and that celebrity vitriol is volatile and more likely to have real-world consequences than the vitriol of those who, like Eve Barlow's persecutors, must attain critical mass to really hurt someone.

Mark Ruffalo isn't Jewish, but Seth Rogen and Sarah Silverman are. Their response to the attacks on Jews in America in the last couple of weeks, online or in the street, sends a message: they are following their people, the self-righteous anti-Jewish left, so that they can find out where the mob is going and position themselves at its head, the better to avoid being its target.

Only someone utterly lacking in awareness and desperate for acclaim — a comedian, say — would pursue this shortsighted, selfish strategy. Like Churchill's appeaser, Rogen and Silverman are feeding the 'bad' Jews — the Israelis, the Zionists, the religious, the Eve Barlows — to the crocodile in the hope that it'll eat them last. But its appetite is insatiable. And when it gets its teeth into Rogen, his protests shall be as a fart on the breeze.
I'm glad to host Eytan Weinstein and Naor Meningher on my Rumble channel, after this video in which they answer John Oliver's idiotic arguments, was taken down by YouTube. Apparently supporting Israel's right to self-defense is now forbidden. https://t.co/DpUAC209h7

— Gadi Taub (@GadiTaub1) May 29, 2021
Radical Soros-Backed Group Supporting Legal Bail Fund for Violent Pro-Palestinian 'Activists'
The radical Soros-funded Alliance for Global Justice (AFGJ) is a "fiscal sponsor" of the newly-created Palestine Freedom Fund, a project of the rabid anti-Israel NY4Palestine Coalition which "as a first initiative" has raised nearly $20,000 to fund legal expenses for Palestinian protesters who participated in antisemitic demonstrations that descended into violence against Jews in Midtown Manhattan last week.

The fund is aligned with three supporting radical anti-Israel organizations including the Samidoun Palestinian Prisoner Solidarity Network, which process the donations of the fund.

A statement on the fund's site states that Palestinian communities "are under attack," while asking for assistance "to fight criminalization and support targeted youth!"

"Every day youth and activists for Palestine are targeted for criminalization, surveillance, protest arrests and police brutality," the site continues, claiming that the fund "works to support bail and legal expenses for Palestinian organizers, activists for Palestine and community members targeted for persecution."
Black Lives Matter co-founder Patrisse Cullors called for the "end" of Israel at a 2015 panel hosted a Harvard Law School.
Unearthed by The National Pulse, the clip comes from a panel entitled "Globalizing Ferguson: Racialized Policing and International Resistance" hosted by the prestigious law school's Human Rights Program.

Cullors, who recently announced her resignation from the Black Lives Matter (BLM) Global Network Foundation, explicitly called for "the end" of Israel at the event:
"Palestine is our generation's South Africa, and if we don't step up boldly and courageously to end the imperialist project that's called Israel, we're doomed."

"We could have a whole conversation about the settlements that we witnessed and the stories of murder and death at the hands of Israelis and Zionists," she adds before describing Palestinian solidarity as "crucial" to the BLM movement.

Cullors, who had recently returned from a "historic trip to Palestine" at the time of the panel, recounted her travels in the speech:
"Nothing would have prepared me for the ways in which we witness people's terror. People live in terror on a daily basis, and nothing would have prepared me for how much clarity I would have on why we have to be a part of Palestinian solidarity."

The BLM founder also praised Boycott, Divestment, Sanctions (BDS), encouraging audience members who were unaware of the anti-Semitic group to "Google it."
This is all incredibly well said. Everyone should watch it. It is the closest any elected Dem has come to criticizing the squad by name (so we'll end the week, again, at zero, sadly). It is a step in the right direction. Let's hope it inspires the first Dem to cross that barrier. https://t.co/LxPmdPq1ky

— Seth Mandel (@SethAMandel) May 28, 2021
Interesting, they're mourning quite a few Palestinian Islamic Jihad and Hamas' al-Qassam Brigades militants. Basem Issa - Gaza Brigade Commander. Sameh Mamlouk - Commander of the Missile Unit Northern Brigade. Abu al-Ata's brother, Mohammad al-Ata. https://t.co/6Op8CoWJYZ

— Joe Truzman (@Jtruzmah) May 28, 2021
The author at Grayzone is far left with deep connections to the CCP https://t.co/6u1LxSGgz1

— Suze Michelini (@emilia_suze) May 29, 2021
'No One Should Be Afraid,' Victim of Antisemitic Attack by Pro-Palestinian Thugs Tells Community Rally
The Jewish man attacked in midtown Manhattan by pro-Palestinian thugs last week told a rally in Long Island on Thursday night that his ordeal should never again be repeated.

"Moving forward I want to prevent what happened to me to happen to anyone," 29-year-old Joseph Borgen told the Five Towns rally organized by the Simon Wiesenthal Center, which said it drew some 4,000 people.

"No one should be afraid of leaving their house and getting hit in the street," Borgen said.

While Borgen praised the NYPD for coming to his assistance, he said he had not heard from either New York City Mayor Bill de Blasio or New York State Governor Andrew Cuomo, Newsday reported.

On May 20, Borgen was kicked, beaten and pepper-sprayed by five assailants, two of whom have already been arrested on hate crimes charges. The Long Island native, who wears a kippah, had been on his way to a pro-Israel rally in Times Square when he was attacked by the mob, some of whom masked their faces with Palestinian keffiyehs.

Separately on Friday, the NYPD released new photos of the three suspects who are still being sought.
'Why Were You Reading That?': Vienna Cops' Question to Female Student Viciously Assaulted on Subway While Holding Jewish Book
Police officers in Vienna were under extra scrutiny on Friday in the wake of a woeful response from two street cops to a complaint of serious antisemitic harassment from a frightened 19-year-old student.

The unnamed student, from the region of Carinthia, is a Jewish Studies major at a university in the Austrian capital. Earlier this week, she was traveling on Vienna's underground rail system, the U-Bahn, while reading a book with the visible title, "The Jews in the Modern World." Three men in the same carriage spotted what the student was reading and proceeded to shower her with vicious insults. Calling her "Jew slut" and "child murderer," the men also pulled her hair, according to Austria's Kronen Zeitung newspaper.

The shocked student exited the train at the next station and found two police officers at street level. However, when she described the incident, the officers questioned her choice of reading material, asking whether she thought it was appropriate to read a book with such a title during a "time of such conflict."

The two officers also asked the victim whether she was Jewish. When she replied that she was not, she was wrongly told that she was not eligible to file a complaint of antisemitism.

When she turned up at a police station, the young woman met with a similarly disinterested response. When she asked whether the perpetrators could be apprehended, she was informed that this would be "difficult," and advised to "forget about" the entire outrage.
"Let us occupy their spaces and disrupt their weekend walks on the prom." From a South African flyer for a Palestine solidarity picnic, planned for the promenade in Capetown's most Jewish neighborhood—in case you needed help deciphering who "their spaces" refers to. https://t.co/ZAdHPcx37W

— Batya Ungar-Sargon (@bungarsargon) May 28, 2021
When I used to go to school, occasionally the adults would shout at us to 'get off the grass'.

At the @BemroseSchool in Derby, the adults are shouting at the kids to destroy the Jewish state and I assume kill all the inhabitants

How times have changed! pic.twitter.com/r5apXwpGRE

— SussexFriendsofIsrael (@SussexFriends) May 29, 2021
School Hangs Black Lives Matter Flag Days After the Group Condemned Israel
Jewish residents of a Massachusetts town are criticizing a public elementary school's decision to hang a Black Lives Matter flag a week after the organization condemned Israel for "settler colonialism."

Sprague Elementary School in Wellfleet, Mass., live-streamed a ceremony on Wednesday to showcase the hanging of the Black Lives Matter flag. Teachers who spoke during the event said the flag "is a statement of support of human dignity, respect, and justice." In a May 17 tweet, Black Lives Matter announced that it stood "in solidarity with Palestinians" and Palestinian "liberation."

Black Lives Matter is one of several organizations that condemned Israel for defending itself against Hamas terror attacks in Gaza. Israeli counterstrikes against Hamas sparked a wave of anti-Semitic violence in the United States. Jewish men have been beaten in New York City and Las Vegas. In Miami, a group of Palestinian activists screamed "Free Palestine," "fuck you Jew," and "die Jew" at a Jewish family.

Rabbi Moshe Bleich of the Wellesley-Weston Chabad told the Washington Free Beacon that Sprague Elementary's move was poorly timed.

"Black Lives Matter came out with their statement last week, and there's an actual war where one side is threatening to annihilate the Jewish people," Bleich said. "And as we've seen over the last week to ten days, there are physical attacks against Jewish people in Miami, Phoenix, New York. … It's a really bad time to put out a Black Lives Matter flag at a public school."

Sprague Elementary School said the flag hanging was not a political statement. During the ceremony, however, one educator appeared in front of a shelf that displayed a children's book about Vice President Kamala Harris and her sister. Other teachers spoke in front of a poster that said "what it means to be woke."
Ahh yes, the classic genocidal call of "from the river to the sea." This is a serious question—would Jewish students feel comfortable with a professor who wants to wipe out half the world's Jewish population? https://t.co/x0eeaP6xwR

— Erielle Davidson (@politicalelle) May 28, 2021
A concerned student submitted screenshots from the antisemitic BDS vote at UC Santa Barbara. @ucsbsjp and their allies made antisemitic remarks and threatened physical violence. Ben Mulick even said the BDS resolution doesn't matter b/c "liberation comes from the barrel of a gun" pic.twitter.com/zZsYSSUi8O

— BDS Report (@BDSreport) May 28, 2021
UPDATE: It appears the apology from the @RutgersU chancellor for condemning anti-Semitism came in response to a long statement on Insta from the school's SJP chapter. (The statement made very brief mention of Israel/Gaza conflict and focused solely on anti-Semitic incidents) https://t.co/Yj4ukmCQxj pic.twitter.com/LpyjeeH0FX

— Greg Price (@greg_price11) May 28, 2021
OBSCENE - @UFLaw Professor @MsJamshidi defends Hamas, shamelessly calling them an armed resistance movement.

Hamas is designated by the U.S. Govt. as a TERROR ORGANIZATION with the end goal of MURDERING JEWS!

Please address this @UFLawDean @PresidentFuchs! pic.twitter.com/zx89pLZyaQ

— StopAntisemitism.org (@StopAntisemites) May 28, 2021
Hey, look – it's Marc Lamont Hill on Al Jazeera with a T-shirt labeling all of Israel "occupied."

It's time to stop pretending.

The BDS Movement, which Hill supports, doesn't want peace or the creation of a Palestinian state alongside Israel.

It wants Israel gone, period. pic.twitter.com/qRtZ1T3xUY

— Avi Mayer (@AviMayer) May 28, 2021
One strange but consistent thing about progressives who call for the elimination of Israel is they refuse to own it, almost like the unblinking denial is part of the fun. https://t.co/iWhbfhdUhN

— Omri Ceren (@omriceren) May 29, 2021
Alert ?? - LAPD is on the hunt for this man seen on video wanted for numerous vandalisms on Jewish institutions in the Los Angeles area.

Last night around 1am this antisemitic coward vandalized a synagogue and Kosher store, throwing massive cinder blocks at both. https://t.co/bmQqmn7Ijm pic.twitter.com/qJtHsmbnJ5

— StopAntisemitism.org (@StopAntisemites) May 28, 2021
Egypt said to convey to Hamas long-term truce with Israel must see prisoner swap
Egypt has notified the Hamas terror group that Israel says any long-term truce negotiations must include the subject of a prisoner exchange between the sides, according to a Saturday report.

Hamas has so far insisted on separating prisoner negotiations from any discussions related to a potential long-term truce or the reconstruction of the Gaza Strip, sources told the London-based Al-Araby Al-Jadeed newspaper.

Two Israeli civilians and the bodies of two Israel Defense Forces soldiers are currently being held in Gaza. Avraham Avera Mengistu and Hisham a-Sayed entered the Strip of their own accord, and their families say they suffer from mental illness. Hamas is also holding the bodies of Oren Shaul and Hadar Goldin, two IDF soldiers who were killed in the Strip during the 2014 Gaza war.

Prime Minister Benjamin Netanyahu and the Israeli government came under harsh criticism for not demanding a prisoner swap as part of the original deal to end the recent fighting.

However, sources told Al-Araby Al-Jadeed that Cairo informed Hamas of the prisoner swap request after Israel linked it to any further negotiations.

The message was passed to the terror group in its third meeting with the Egyptian security delegation since the ceasefire began last Friday.
Aware or not, AP Gaza staff had coffee with Hamas men, IDF chief reported to say
The head of the Israeli military has said privately that Gaza-based journalists of the Associated Press drank their morning coffee with Hamas operatives in the building the Israel Defense Forces bombed during the Gaza conflict, whether they knew it or not, according to a new report.

AP dismissed the reported allegation as "patently false" and said there wasn't even a cafeteria in the building.

The military said in recent days that Jala Tower, which housed offices of major international media outlets including the AP and Al-Jazeera, was also home to a Hamas intelligence unit that operated a number of advanced electronic warfare devices meant to interfere with the military's GPS reception, potentially affecting guided IDF weapons.

According to Channel 12, IDF chief Aviv Kohavi has told associates he has no regrets over the strike, despite the intense international condemnation it brought on and the damage it may have done to Israel's global image.

"It justifiably came down," the network quoted him as saying. "I haven't a gram of regret."

The report added that in a conversation with an unidentified foreign official, Kohavi asserted that at the tower's ground-level cafeteria, AP journalists drank their morning coffee alongside Hamas electronics experts, whether they were aware of the fact or not.
Report: Bennett, Lapid reach agreement on forming coalition to oust Netanyahu
Yamina leader Naftali Bennett has agreed to create a governing coalition with Yesh Atid head Yair Lapid, according to an unsourced TV report Friday on a deal that could pave the way for the ouster of Prime Minister Benjamin Netanyahu after over a decade in power.

The report from Channel 12 news came as Lapid scrambled to line up support for a government by a June 2 deadline, with Bennett potentially holding the keys. If Lapid cannot build a majority by June 2, the Knesset would have 21 days to agree on a prime minister; otherwise, Israel would head to its fifth elections in two-and-a-half years.

"I intend to enter talks and efforts to form a government that we will both head," Bennett told Lapid Friday, according to Channel 12, which reported that an agreement had been reached despite the message's seemingly non-committal nature.

Bennett will announce the agreement to the public in the coming days and the government will be sworn in as early as June 8, according to the network.

According to the report, Bennett would serve as prime minister for the first two years and three months of the rotation government, before Lapid takes over in September 2023 for the last two years and three months. It said an announcement would come after Shabbat on Saturday night, or on Sunday.

The channel noted that Yamina No. 2 Ayelet Shaked could still torpedo the deal, however, fearing a right-wing backlash from voters who prefer a government headed by the conservative Netanyahu than one backed and eventually headed by the centrist Lapid. Channel 13 said that Yamina MK Nir Orbach was also on the fence.
Israeli Troops Kill Palestinian During West Bank Clash, Palestinians Say
Israeli soldiers shot and killed a Palestinian during clashes in the West Bank on Friday, the Palestinian Health Ministry said.

Tensions remain high in the region despite a ceasefire reached last week between Israel and the Palestinian militant group Hamas in Gaza that ended 11 days of fighting.

A few hundred Palestinians had gathered near Nablus in the northern West Bank to protest against Israeli settlements.

Some in the crowd, with their faces covered by masks, threw rocks at soldiers and burned tires, witnesses said.

The Israeli military said there had been "a violent riot" at the scene with Palestinians setting fires, burning tires and hurling rocks at troops, who then "responded with riot dispersal means."

"We are aware of reports regarding a killed Palestinian. The cause of the injury is still unknown. The incident is being examined," a military spokeswoman said.
Seth Frantzman:
Hamas parades drones and missiles, showing 'achievements'
Hamas held a series of military parades in the Gaza Strip on Friday, displaying its arsenal of missiles and drones in an attempt to weave a story of victory over Israel.

As part of its "victory" celebrations, Hamas commander Yahya Sinwar has also been walking around Gaza this past week to show he is not in danger.

The rocket and drone display showed off a rocket known as S-40, reputed to be the one used in massive barrages on Ashkelon and Ashdod and is reputed to have a range of 40 km.

Hamas also showed off the Q-20, a rocket that is a bit smaller and was reputedly used in an attack on Ohad that killed two agricultural workers during the recent conflict. While the S-40 is encased in tubes in sets of eight, the Q-20 comes in sets of 12.

Although Hamas mounted them on a truck in the parade, they are also placed underground.

New Iranian drones, which are modeled on kamikaze drones used in Yemen and by Iran, were also displayed. These are similar to the Qasef and Ababil drones. Yemen has borrowed this technology from Iran, which supports the Hamas weapons program. The Shehab drone is a new piece of Hamas technology developed in recent years.

This parade of technology probably showcases most of the Islamist terrorist group's engineering successes. Hamas excelled in being able to aim large numbers of rockets in a more precise manner during the recent war, using underground infrastructure.
After a long absence from publishing their activity, Humat al-Aqsa released a video earlier today of their militants training and included a tribute to one of their members who was killed in the recent conflict against #Israel. #Gaza pic.twitter.com/EVg5fUwtYJ

— Joe Truzman (@Jtruzmah) May 28, 2021
President Mahmoud Abbas congratulates Syria's Bashar Assad for his re-election for a fourth term with 95% of the vote. pic.twitter.com/1THRPyT49S

— Khaled Abu Toameh (@KhaledAbuToameh) May 29, 2021
In another section of the video, the group shows how they dig up rockets that have been previously placed in strategic areas to launch against #Israel. pic.twitter.com/1DKF5cOGGW

— Joe Truzman (@Jtruzmah) May 28, 2021
Should we ask him about the 135,000 Iranian Jews in Israel? https://t.co/hChuhTbe8U

— The Mossad: The Social Media Account (@TheMossadIL) May 29, 2021
Jewish Studies Has an Anti-Semitism Problem
When Sultan Doughan signed a hateful letter falsely claiming that Israel and Zionism were based on "Jewish Supremacy", a term popularized by Neo-Nazi leader David Duke, that ugly rhetoric wouldn't have attracted much attention in an antisemitic time... except for one thing.

Doughan is a Muslim postdoctoral associate at Boston University's Elie Wiesel Center for Jewish Studies.

Her work at a center named after one of the most prominent writers about the Holocaust includes the "case of a German-Palestinian museum guide who lost her job over a controversy that was triggered by her comparing her own family's traumatic past in the Nakba with Jewish experiences during the Holocaust."

More accurately, the guide compared the Jews to the Nazis at the Anne Frank House.

In her thesis, Doughan complains that "Muslims have to submit to the Holocaust" and that the "Holocaust remains an exceptional event in German discourse, authorizing immigration policies, citizenship tests and discrimination" against Muslims.

Muslims emerge as the "new Jews" who are being victimized by the Holocaust, not just in Israel, but in Germany, where they are asked not to spew hate at Jews as a condition of citizenship.

Doughan appears to suggest that compensation funds for the Holocaust be used for Muslims.
JFS staff quit National Education Union en masse over concerns about antisemitism
At least 25 members of the National Education Union (NEU) from JFS have reportedly quit over concerns about antisemitism.

The resignations over the past few weeks come as Kevin Courtney, the NEU's Joint General Secretary, spoke at antisemitism-infested rallies in the past fortnight.

There were also general concerns that the NEU's stance on the conflict between Israel and Hamas was unbalanced, with some JFS staffers alleging that the NEU failed to condemn Hamas, an antisemitic genocidal terrorist organisation.

John Lopez, a former NEU representative at JFS, said: "I felt I had no choice to leave the Union which isolated me as a Jewish, pro-Israel, teacher. I spent close to two years trying to get the NEU (starting with Brent Branch) to adopt the [International Definition of Antisemitism] so Jewish NEU members can feel safer, as well as writing letters with others to Educate magazine which were ignored.

"Most recently they urged NEU members to join the PSC [Palestine Solidarity Campaign] rally for Palestine which involved antisemitism and calls for the abolition of the Jewish State. The NEU have picked a side which is not only anti-Israel but indifferent to Jews. I am glad I am no longer part of this Union," he added.

Research conducted by Campaign Against Antisemitism has previously revealed widespread antisemitism amongst supporters of the Palestine Solidarity Campaign.
Campaign Against Antisemitism welcomes British Medical Association's statement condemning antisemitism
Campaign Against Antisemitism welcomes the statement released by the British Medical Association (BMA) condemning antisemitism and racism.

The BMA is the trade union and professional body for doctors and medical students in Britain, and its statement comes in the wake of multiple instances of antisemitism over the past fortnight, which include mezuzahs being vandalised in Borehamwood, a rabbi in Essex being assaulted and hospitalised, and a convoy of cars that drove down the Finchley Road shouting "F*** the Jews…rape their daughters" through a megaphone.

In its statement, the BMA said: "Recent events internationally and in the UK have brought to the fore how differences in ethnicity, faith and culture can be used as a justification for hate and violence. Shameful acts of antisemitism and incitements to violence against Jewish people witnessed in recent days, on the streets of the UK and on social media, run contrary to a key ethical principle for doctors to do no harm. Antisemitism and racial discrimination harms people and harms communities. We empathise with the negative impact these events have had on our Jewish members. Therefore, we have and will continue to affirm that hate in all forms is unacceptable. Whether by doctors or towards doctors; from patients, other doctors, or any healthcare professional. Antisemitism and any form of racial discrimination is unacceptable and to maintain the trust of our patients and colleagues, the BMA affirms that we cannot achieve equality for some without equality for all."

A spokesperson for the Jewish Medical Association told Campaign Against Antisemitism: "Racism – structural, institutional or plain and simple personal – can take many different forms and guises. Antisemitism is one type of racism. One doesn't have to look different to be subject to racism. And doctors are at least as likely as anyone else to be subjected to racism, including antisemitism. Sadly, some doctors and some patients are perpetrators of antisemitism. Ignoring antisemitism as racism is unacceptable.
BBC refuses to give comment to BBC on employee's antisemitic Tweets
In other words, although the BBC has been claiming for a week that it is investigating Halawa's social media posts, it refused to provide comment to one of its own programmes which purports to bring audiences "Viewers' opinions on the coverage of events by BBC News, addressed by the editors and decision makers in charge".

Does the BBC really believe that decision convinces its funding public that it is takes either antisemitism within its own ranks or its own guidance on employees' social media use "extremely seriously"?
NASHVILLE — Hatworks is literally selling Jewish stars that say "Not Vaccinated" — out here making MTG look tame

hatwrks@gmail.com (615) 678-5690 pic.twitter.com/11fN9eS5gX

— The Tennessee Holler (@TheTNHoller) May 28, 2021
With popular Instagram account, Europe's abandoned Jewish sites aren't forgotten
In a small public library in a modest township on the outskirts of Budapest called Nagyteteny, a holy Ark for holding Jewish Torah scrolls is embedded into the eastern wall. Etched above the once-used holy space in gilt Hebrew lettering are the words, "may God be with us, just as he was with our fathers."

Matyas Kiraly stands quietly observing the Ark but refrains from taking any pictures after the librarians rush over to let him know photography is forbidden inside the library. Sneaking out of sight up to the second-floor mezzanine, this Times of Israel reporter snaps a few photos anyway.

The Baroque-style building dates back to the early 19th century and once served as an Orthodox synagogue for the area's Jewish community, the entirety of which was deported to Auschwitz during the Holocaust. Kiraly has been here before — and to the nearby Jewish cemetery — to document them for his Instagram account, Abandoned Jewish Memories. On this mid-May afternoon, Kiraly is revisiting the sites and has invited The Times of Israel to accompany him.

Since 2018, the 24-year-old Kiraly has visited over 100 sites across Central and Eastern Europe for his Instagram project and has built an audience of nearly 14,000 followers from as far away as South America, the United States, and Israel. He posts in English to make himself understood as broadly as possible.

The synagogue-turned-library was built in the Baroque style by a Jewish community that first arrived in the area from Moravia in 1737.

Located 15 kilometers (nine miles) southwest of central Budapest, Nagyteteny was originally an independent village, but was incorporated into the Budapest municipality in 1950 along with neighboring Budafok. The Jewish community numbered close to 500 in the late 1800s, but by 1930 had shrunk considerably to roughly 150 people — likely as the Jews migrated closer to the city center. The community was largely Orthodox.
Dani Karavan, creator of Knesset wall carving and works around world, dies at 90
Sculptor and Israel Prize winner Dani Karavan, known for his monuments in Israel and around the world, died Saturday at age 90.

Perhaps his most notable work in Israel is the huge wall carving decorating the plenum of the Knesset, Israel's parliament, named "Jerusalem, City of Peace."

The wall depicts an abstract Jerusalem landscape, the surrounding hills, and the Judean desert. The project was commissioned in 1966 and took eight months to complete.

His many works in Israel include the Habima Square in Tel Aviv, "Ohel" at Sheba Medical Center, "Kikar Levana" in Tel Aviv's Edith Wolfson Park, the Monument to the Negev Brigade near Beersheba and the "Way of Peace" near Israel's border with Egypt.



International works included the "Esplanade Charles de Gaulle" in France, the "Murou Art Forest" in Japan, the Berlin memorial to Roma and Sinti victims of the Nazis, the "Way of Human Rights" in Nuremberg, Germany, and many more.
New documentary explores the life and career of Menachem Begin
Just before midnight on May 17, 1977, a new word entered the Israeli Hebrew language encapsulating the unexpected success of an out-of-favor politician. It has since been picked up by marketers and applied in popular culture to describe revolutionary changes like a woman changing her hair color or a family moving from a backwater Israeli town to a high-rise condo in Tel Aviv. The word is mahapach.

Creating the most iconic moment in Israel's television broadcast history, Channel One's avuncular and statesman-like anchorman Haim Yavin – Israel's Walter Cronkite – had all eyes on him as election results slowly rolled in. As he recently related, "there was no other way to report what I was witnessing, no one had in mind Menachem Begin becoming the leader of the people."

"I thought to myself – as my statistician handed me the results – and whispered, 'Hey, Begin won the election.' I must tell the audience, not in a detailed way, but in a very short concise way: We were witnessing history."

"Somewhere in my memory," Yavin recalled, "a word from the Talmud – I didn't know exactly from what connection – but I knew the word, mapecha," the Hebrew word for revolution.

"I played with the word, which was my second job, and modified it in the moment to mahapach. More revolutionary than revolution, as this was an election by ballots not a revolution of bullets.