From Ian:
Israel in Talks to Establish Four-Nation Defense Alliance With Saudi Arabia, UAE, and Bahrain
Jerusalem is currently in talks with the kingdoms of Saudi Arabia, Bahrain, and the United Arab Emirates on establishing a four-nation defense alliance, according to an exclusive i24 News report.

While Jerusalem does not have official diplomatic relations with Riyadh, foreign media report that the two countries have long-standing clandestine ties.

However, the UAE and Bahrain signed a historic normalization deal with Israel in September 2020 known as the Abraham Accords.

The reported defense alliance talks likely come in response to the "growing Iranian threat" in the region, specifically regarding its budding nuclear program along with its expanding influence in the Middle East with countries like Syria and Iraq.

News of the reported talks comes as the Biden administration sends signals to Tehran and world powers that it is ready to rejoin the 2015 Iranian nuclear deal, brokered by former President Barack Obama, which Israel's Prime Minister Benjamin Netanyahu vehemently opposed at the time.
A decade on, Iron Dome has intercepted 2,500 rockets, and counting
Ten years have passed since the Iron Dome air-defense system, produced by Rafael Advanced Defense Systems, made its first revolutionary interception of a Gazan rocket in Israeli skies in 2011. Since then the system has conducted more than 2,500 successful real-world interceptions, preventing large-scale carnage in Israeli cities.

It has achieved an interception rate of more than 90% and is considered an essential element of Israeli security, on standby against enemy arsenals threatening the Israeli home front from north to south.

While Iron Dome is indispensable today, it had to overcome some preconceived notions about the role of air defense in security before first making its appearance.

"A soccer team that goes to the field without a goalkeeper loses," Brig. Gen. (ret.) Shachar Shohat, Rafael vice president and marketing and business development manager of the company's Air and Missile Defense Division, said.

Shohat, who previously served as commander of the Israel Air Force's Air Defense Array, described Rafael as the national combat laboratory that has become a "symbol of innovation" in the world of Israeli security, winning 50-plus Israeli defense prizes for significant contribution to state security.

"Employees at Rafael, who go to work in jeans and sandals, are creating true added value to Israel's national security," he said. "They do it with a spark in their eyes from the founding of the state until this day."
Caroline Glick: Interview with CBN on the Biden administration, Iran and Israel
The Tikvah Podcast:
Richard Goldberg on How Iran is Already Testing the Biden Administration
President Biden has been in office for just over one month, but when it comes to his administration's relationship with Iran, the honeymoon is already long over. Just in the past few weeks, Iran has launched rockets at American assets in Iraq, refused to allow in-person inspections by International Atomic Energy Agency officials of its nuclear facilities, and extorted sanctions relief from South Korea by taking an oil tanker hostage. Through all these actions, Tehran is trying to determine the Biden administration's objectives, probe its limits, and assess its political will.

Now it's up to the new American team to lead a response, and to declare—in its words and actions—to the world, and especially to the Iranians, what the United States wants to do, what it can aide, and what it will not accept. On this week's podcast, the national-security expert Richard Goldberg joins Mosaic editor Jonathan Silver to explain the Biden administration's early moments of decision on Iran and to project what the short and long term consequences of those decisions might be.
SNL crosses the line. Merrick Garland gets emotional. ?@jarrodbernstein? and I go deep on the NYC mayor's race with ?@SallyGold? and ?@howiewolf?. Episode 7 of ?@JIPodcast? is ready for download. Listen, subscribe and Happy Purim! https://t.co/Lud4Sssdvm

— Richard Goldberg (@rich_goldberg) February 25, 2021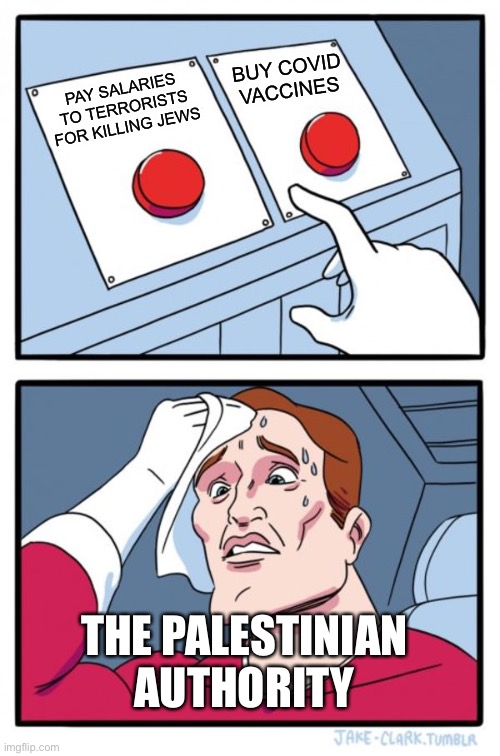 Israel COVID vaccine data released for first-time in peer-reviewed journal
A study conducted by the Clalit HMO (Health Maintenance Organization) studying the effectiveness of the Pfizer coronavirus vaccine among 1,200,000 people – half of whom received the vaccine and half who did not - became the first large scale study to be published in a peer-reviewed journal on Wednesday after it was published in the New England Journal of Medicine.

While the study had been published in Israeli media earlier this month, it had not been peer-reviewed until Wednesday.

The study evaluated the vaccine's effectiveness in five areas of interest: coronavirus infections confirmed with a PCR test, symptomatic COVID-19, hospital admission for COVID-19, severe cases of COVID-19 and death due to COVID-19.

The coronavirus vaccine prevents 57% of symptomatic cases within about two weeks after the first dose and 94% of symptomatic cases starting seven days after the second dose, according to the study.

Clalit is the largest HMO in Israel, insuring 4.7 million patients, about 53% of the country's population.

The study, which evaluated the data of over a million patients, was one of the first to analyze the effectiveness of the vaccine on such a large scale. The large amount of detailed data also allowed researchers to estimate vaccine effectiveness for specific subpopulations, something that randomized clinical trials were unable to do. The efficacy of the vaccine was found to be high and similar to the efficacy reported in clinical trials.
Moderna is developing booster shot for new coronavirus variants
Moderna Inc said on Wednesday it is working with US government scientists to study an experimental booster shot that targets a concerning new variant of the coronavirus, and has raised its global COVID-19 vaccine production goal for this year by 100 million doses. The US biotech company has produced raw material for a booster shot aimed at addressing the virus variant first found in South Africa that may be more resistant to existing vaccines, it said. It has shipped the vaccine to the US National Institutes of Health, which helped develop Moderna's current vaccine, for additional study.

Moderna is experimenting with several potential ways to combat new variants of the virus.

They include an additional booster shot that targets the variant now prevalent in South Africa and spreading globally, a combined booster shot that mixes its current COVID-19 vaccine with the experimental shot, and an extra booster shot on top of its current two-dose vaccine, the company said.

It will also experiment with using its experimental shot and the combined shot as primary vaccinations against COVID-19, administering two-dose regimens for people who have not yet received a shot and have not been infected.

The United States discovered its first case of the South African variant in January and it has since turned up in 14 states, according to US government data. Several studies suggest it is more resistant to existing vaccines than other variants of the coronavirus.
Pfizer-BioNTech testing booster of their COVID-19 vaccine in new trial
Pfizer Inc and BioNTech SE said on Thursday they are testing a third dose of their COVID-19 vaccine to better understand the immune response against new variants of the virus.

They are also in talks with regulatory authorities about testing a vaccine modified to protect specifically against the highly transmissible new variant found in South Africa and elsewhere, known as B.1.351, as a second arm of the same study.

The companies believe their current two-dose vaccine will work against the South African variant as well as one found in the United Kingdom and elsewhere. But the studies will allow the vaccine makers to be prepared if and when more protection is necessary, they said.

"The rate of mutations in the current virus is higher than expected," Pfizer Chief Scientific Officer Mikael Dolsten said in an interview. "It's a reasonable probability that we would end up with regular boosts. And for potent vaccines, it may be that you need to do a strain change every few years, but not necessarily every year."
The New York Times and COVID-19 Vaccines
Then, in what I initially assumed to be an innocuous article (on February 24) about Israel's distribution of coronavirus vaccines, the Times headline caught my attention: "Israel Vaccines Go to Far-Off Allies Before Palestinians." Since Palestinians are not normally considered to be Israel's "allies," I wondered whether Kingsley, who wrote the article, was averse to drawing the distinction.

He began by citing a "debate" (leaving unsaid who the debaters were) over Israel's "responsibilities" to Palestinians. They are, he noted, a "people closer to home" than favored recipients of its vaccine — the Czech Republic and Honduras already, with Hungary and Guatemala to follow. Such "vaccine diplomacy," according to Kingsley, demonstrates Israeli "soft power" as countries "rich in vaccines seek to reward or sway those that have little access to them."

The distribution of Israeli vaccine gifts, Kingsley suggests, "tacitly reward recent gestures from the recipient countries that implicitly recognize Israeli sovereignty in Jerusalem," which "both Israelis and Palestinians consider their capital." But Israel is not alone in its selective generosity. Other countries named by Kingsley — China, India, and the United Arab Emirates — have done likewise. For undisclosed reasons only Israel's selective generosity is deemed worthy of Times scrutiny.

Kingsley seems fixated on Israel's "occupied territories" (otherwise known as Judea and Samaria, the Biblical homeland of the Jewish people). He refers to "people living in Jewish settlements in the occupied Palestinian territories;" limited Palestinian autonomy under the Oslo Accords "in parts of the occupied territories;" the need for Israel "to organize a systematic vaccine program in the occupied territories;" and its obligation under the Fourth Geneva Convention as "an occupying power" to maintain health "within an occupied territory."

Buried in his article, Kingsley notes that Israel has already given 2,000 vaccine doses to the Palestinian Authority and promised 3,000 more. For Kingsley, however, these are merely "token figures, given the size of the Palestinian population." He quotes an Israeli adviser to Prime Minister Netanyahu who indicated that with previous doubts about the availability of the vaccine to its own citizens easing, "we can be more forthcoming with our [Palestinian] neighbors." So what is the problem?

In the end it is much New York Times ado about nothing — other than the enduring fixation of the newspaper on the imagined deficiencies of the State of Israel. It will be interesting to see whether Patrick Kingsley can elude the embedded bias of his newspaper. So far, not so good.
Sanders slams Israel for not sending COVID vaccines to Palestinians
US Sen. Bernie Sanders criticized the Israeli government for sending COVID-19 vaccines to foreign allies before sending them to Palestinians.

Sanders was responding to a New York Times tweet stating that "Israel's vaccine donations to faraway countries have angered Palestinians who say Israel is responsible for the well-being of Palestinians in the occupied territories, where vaccines are scarce."

The former Democratic presidential contender claimed in a tweet that "Israel is responsible for the health of all the people under its control. It is outrageous that Netanyahu would use spare vaccines to reward his foreign allies while so many Palestinians in the occupied territories are still waiting."

As Israel began its vaccine rollout late last year, some activists and foreign media outlets criticized it for not including the Palestinians, arguing that under international law, Israel is the "occupying power" and must vaccinate them.

The Jewish state responded by pointing out that the internationally recognized Oslo Accords state that the PA is responsible for its population's healthcare, including vaccinations.
Palestinians in Gaza are ruled by Hamas and in the West Bank by the Palestinian Authority, and both governments are responsible for providing health care to Palestinians. Bernie you should be more careful tweeting the nonsense @mattduss writes for you. https://t.co/YIDKHHTDVC

— Noah Pollak (@NoahPollak) February 25, 2021
Jonathan Tobin:
Israel needs America, but the client state era is over
Most of Trump's Middle East moves legitimizing Israel's stance on the legality of settlements in the territories or on the Golan can be erased with the stroke of a pen. But what can't be so easily reversed is the new correlation of forces in the region in which Israel and the most important Arab states are aligned together in a tacit anti-Iranian alliance.

Israel still needs its sole superpower ally; however, it is no longer as isolated as it was even during the Obama years. By resisting pressure to make foolish concessions to the Palestinians, Netanyahu has already proved he could say "no" to the United States, even to the point of publicly lecturing Obama in the Oval Office, and get away with it. The same will be true with respect to the Biden administration from an Israel that has more friends among the Muslim governments of the region that have given up on the Palestinians than enemies.

By choosing to appease Iran and to back down on his 2013 "red line" threat about the use of chemical weapons in Syria, Obama effectively left Israel and the Gulf States on their own, practically pushing them into each other's arms. Though Trump was as uninterested in further direct involvement in the region as Obama, he encouraged this relationship, and the result was the Abraham Accords, a true breakthrough for peace.

But that didn't happen as the result of an American fiat. It is precisely because the links between Israel and the Arab world are in the best interests of both sides, rather than being part of a plan hatched in Washington, that these agreements will endure.

With a strong economy and military – and now with a growing list of friends in the Arab world – Israel can't be as easily bullied as it was in the past. Having experienced what it meant to be treated like a true ally by Trump, rather than a favored poor friend as it was with even the most sympathetic presidents before him, there's really no going back to the old model even if that is what Biden and his supporters want.

Trump may be gone, but his legacy of empowering Israel to stand on its own with regional friends remains. Netanyahu or any potential successor will be loath to antagonize Biden; still, the sort of deference that would involve compromising Israeli security and vital interests is now off the table.
Nikki Haley slams Biden push for seat on 'sham' Human Rights Council with 'tyrants,' 'dictators'
Former U.N. Ambassador Nikki Haley on Wednesday slammed the Biden administration's move to reclaim a seat on the controversial Human Rights Council – noting that the Geneva-based body's table includes "tyrants & dictators."

"The Biden admin wants a seat back at the table w/ tyrants & dictators," Haley tweeted.

"The US should not give credibility to the sham UN Human Rights Council," she said. "A group that covers for the world's worst human rights violators and spends most of its time attacking Israel."

Haley was reacting to Secretary of State Antony Blinken's announcement Wednesday that the U.S. will push for a seat on the council – which the U.S. left in 2018 over its membership and anti-U.S. bias. Biden had promised to rejoin the council during the 2020 presidential campaign.
Bahrain crown prince calls Netanyahu regarding US-Iran nuclear talks
Bahrain's crown prince spoke with Israeli Prime Minister Benjamin Netanyahu Thursday about the return to nuclear talks with Iran, Bahrain's state-run news agency reported, as the new US administration tries to revive the tattered 2015 nuclear accord.

Bahraini Crown Prince Salman bin Hamad Al Khalifa, also the country's prime minister, stressed to Netanyahu "the importance of the participation of regional countries in any negotiations on the Iranian nuclear file" to support "security and stability in the region," according to the official Bahrain News Agency.

The statement marks the first response from a Gulf Arab leader to US President Joe Biden's announcement earlier this month that he was seeking a return to nuclear negotiations with Iran.

Nearly three years ago, former US president Donald Trump abandoned the landmark accord and reimposed harsh sanctions on Iran. His withdrawal was welcomed by Gulf nations and Israel, Iran's foes in the region that are most directly threatened and staunchly opposed the deal.

The sheikhdoms in the Persian Gulf, along with Israel, were excluded from the last nuclear negotiations and remain highly skeptical of Iran's intentions. They have indicated they would only be open to a deal if it included limits on Iran's non-nuclear activities, including missile development and support for rebel groups and militias in the Middle East. A main reason Trump gave for withdrawing from the nuclear deal was that it did not address those issues.
AHLC chair: End Israeli-Palestinian conflict with land for peace formula
The formula of "land for peace" must be revived to resolve the Israeli-Palestinian conflict, Norwegian Foreign Minister Ine Eriksen Søreide said as she called for renewed efforts for peace through the creation of two-states.

"I emphasized to the meeting how important it is to resume a political process," Søreide said. "Israelis and Palestinians must negotiate a permanent peace agreement based on the formula of peace for land."

She spoke at the end of a virtual international meeting to facilitate donor funding for the Palestinians, known as the Ad Hoc Liaison Committee (AHLC), which last convened in June.

The 15-member AHLC chaired by Norway, is unique in that it includes representation by both Israel and the Palestinian Authority.

PA Prime Minister Mohammad Shtayyeh and Finance Minister Shukri Bishara participated in Tuesday's meeting, as did Haim Regev of Israel's Foreign Ministry and US Deputy Assistant Secretary of State Hady Amr. European Union foreign policy chief Josep Borrell co-hosted the meeting.
ICC investigating Israel for war crimes means US could be next - opinion
Two weeks ago, the International Criminal Court of The Hague (ICC) approved "Palestine" as an official state so that the Palestinian Authority can sue Israel for war crimes.

Most American citizens, unaware of the critical implications this decision will have for future American soldiers, barely glanced at this headline, nor gave it a second thought. This is a mistake.

The ICC, established in 2002, was intended to prosecute and punish those who commit the most egregious crimes – including genocide, crimes against humanity, war crimes and other acts of aggression – when governments fail to do so themselves. Establishing such a court, and supporting its actions, was presumably important, given the many unstable regimes around the world, led by fanatic dictators oppressing, imprisoning, murdering, and torturing their own citizens – and those of neighboring countries. And given the Court's stated purpose, we should also presume that the ICC will facilitate the safety of all the world's citizens, and protect the fundamental freedoms enshrined and upheld by countries like the United States, and Israel.

However, as time has passed, it seems that the stated purpose of the ICC is merely a cover for a prejudiced court purporting to protect those they have most certainly passed by.
ICC has new prosecutor, what are his, Bensouda's next steps? - analysis
International Criminal Court Prosecutor Fatou Bensouda is not dead-set on taking further major concrete action against Israelis before her term expires on June 16, The Jerusalem Post has learned.

This does not mean, however, that Bensouda may not eventually take some serious moves in the process of a full criminal war crimes probe against Israelis in the coming months.

But it means that at least at this moment, her view on the subject is likely either in play, or that she may lean toward leaving the issue toward her successor, Karim Khan.

In fact, many major ICC moves seem to have been postponed long enough that Bensouda's successor will be more dominant than her in determining them.

The two most significant decisions were the ICC's decision about jurisdiction over Israel and the selection of a new prosecutor.

It seems that both decisions were stalled at least partially to wait for the administration of US President Joe Biden to take the reins.

The idea seems to have been that whatever decisions were reached would come out without facing the same overt hostility the Trump administration directed toward the ICC over the last four years.

The ICC officials and judges who postponed their decisions were probably right about this.
Congressional Republicans Slam Carter Center's China Ties
Congressional Republicans are demanding answers from the Carter Center for its collaboration with Chinese government-backed entities as part of a wider effort to crack down on Chinese influence-peddling efforts in the United States.

Rep. Jody Hice (R., Ga.) and three other Georgia Republicans criticized the Carter Center for cohosting events with entities backed by the United Front, the Chinese Communist Party's foreign influence arm, in a Wednesday letter. The Atlanta-based think tank was founded by its namesake, former president Jimmy Carter.

"The United Front is an organization which is deeply hostile to any idea contrary to Communism.… We are deeply troubled that the United Front continues to be given a platform to spread its propaganda in the United States," the letter reads.

The letter's publication coincides with a renewed push from other congressional Republicans to restrict China's activities in the United States. Sen. Tom Cotton (R., Ark.) and Rep. Jim Banks (R., Ind.) introduced legislation that will severely restrict the United Front and other CCP-linked influence groups in the United States.

"The Chinese Communist Party expands its disinformation campaign each day," Cotton told the Washington Free Beacon. "The United Front Work Department is just another venue for the CCP to spread its propaganda and to co-opt foreign groups to toe the CCP line. We must put an end to their tactics."
A soccer field-sized dig, stories deep: Israel expands Dimona nuclear facility
A secretive Israeli nuclear facility, supposedly at the center of the nation's undeclared atomic weapons program, is undergoing what appears to be its biggest construction project in decades, satellite photos analyzed by The Associated Press show.

A dig about the size of a soccer field and likely several stories deep now sits just meters from the aging reactor at the Shimon Peres Negev Nuclear Research Center near the city of Dimona. The facility is already home to decades-old underground laboratories that, according to foreign reports, reprocess the reactor's spent rods to obtain weapons-grade plutonium for Israel's nuclear bomb program.

What the construction is for, however, remains unclear. The Israeli government did not respond to detailed questions from the AP about the work. Under its policy of nuclear ambiguity, Israel neither confirms nor denies having atomic weapons. It is among just four countries that have never joined the Non-Proliferation Treaty, a landmark international accord meant to stop the spread of nuclear arms.

The construction comes as Israel — under Prime Minister Benjamin Netanyahu — maintains its scathing criticism of Iran's nuclear program, which remains under the watch of United Nations inspectors unlike its own. That has renewed calls among experts for Israel to publicly declare details of its program.

What "the Israeli government is doing at this secret nuclear weapons plant is something for the Israeli government to come clean about," said Daryl G. Kimball, executive director of the Washington-based Arms Control Association.

With French assistance, Israel began secretly building the nuclear site in the late 1950s in empty desert near Dimona, a city some 90 kilometers (55 miles) south of Jerusalem. It hid the military purpose of the site for years from America, now Israel's chief ally, even referring to it as a textile factory.
PMW:
Top PA official Rajoub praises terrorist murderers as "national leaders," "my brothers and colleagues in prison"
Fatah Central Committee Secretary Jibril Rajoub is one of the people regularly mentioned as possible successor to 85-year-old PA Chairman Mahmoud Abbas sometime in the not-too-distant future. On a regular basis Rajoub praises terrorist murderers as heroes, and recently praised specific arch-terrorists and murderers - responsible for dozens of killings – stating that the currently imprisoned terrorists are "heroic" and "the fuel of this system":
Fatah Central Committee Secretary Jibril Rajoub: "[The coming PA elections] will be [held in Jerusalem] against the will of Netanyahu and this criminal occupation… We want to win, to rule, and to lead through our good traits, our values, and the heritage that were left to us by Yasser Arafat, Khalil Al-Wazir [- Abu Jihad], (i. e., responsible for the murders of 125) [Salah Khalaf-] Abu Iyad (i. e., planned the Munich Olympics massacre of Israeli athletes), Faisal Al-Husseini, and all the great ones, and that were imposed on us by our heroic prisoners, to whom I send a blessing of peace and say to them: 'You are the fuel of this system.'"

[Official PA TV, Topic of the Day, Feb. 14, 2021]

In another interview, Rajoub specifically glorified as his "brother leader" terrorist Marwan Barghouti who orchestrated attacks in which 5 Israelis were murdered. Rajoub also bestowed this honor to murderer Karim Younes. Both of these terrorists Rajoub praised and "blessed" as "national leaders":
Fatah Central Committee Secretary Jibril Rajoub: "I send blessings to my brothers and colleagues in prison, and foremost among them the two national leaders, my colleagues in the [Fatah] Central Committee, brother leader Marwan Barghouti and brother leader Karim Younes (i.e., terrorist murderers) and to all members of the [Fatah] Movement in the homeland, the diaspora, and in the fortresses of imprisonment."

[Official PA TV, Feb. 9, 2021]
Fatah leader: We will "lead according to heritage" from arch-terrorists and "heroic prisoners"
Speaker at the Al-Aqsa Mosque calls to establish Islam's Caliphate throughout the world conquer Rome
Popular Front for the Liberation of Palestine (PFLP): We decided to run in the Palestinian elections to cancel the Oslo Accords, promote all forms of resistance against Israel, and liberate all of Palestine.

— Khaled Abu Toameh (@KhaledAbuToameh) February 24, 2021
Saraya al-Quds published a lengthy video about last year's conflict between it & #Israel. The publication focused on 2 of its militants who were killed as they attempted to place an IED at the #Gaza border. The feat. goes into detail on how the group responded to the killings. pic.twitter.com/cmP4Qm7ByC

— Joe Truzman (@Jtruzmah) February 24, 2021
"Jews were the most hated people because they are people of treason and treachery" - Hamas MP
Analysis: Hezbollah renews threats in publication, fails to make an impression
Hezbollah's attempts to legitimize hiding its arsenal in the homes of Lebanese civilians by equating it to IDF military sites located in Israeli cities is illogical. The publication also conveyed the message that if Israel targets Hezbollah's concealed arms caches, the group will respond by targeting IDF sites in populated areas of Israel.

Publications threatening Israel's civilian population aren't new for Hezbollah and the so-called 'Axis of Resistance.' In 2019, Palestinian Islamic Jihad, a Gaza-based militant group, published pictures of Ben-Gurion Airport and the Dimona nuclear reactor with their coordinates as a warning that the sites would be targeted in an attack.

The video also highlighted the increasingly repeated propaganda videos published by the militant group. In 2018, Hezbollah published a video of the GPS coordinates of gas platforms located off the coast of Israel in a hint that it would attack the sites in a future conflict. In 2020, Hezbollah republished a video depicting the targeting of military sites in Israel and included the GPS coordinates of those locations.

For observers of the group's propaganda, this type of recycled video production – which can be replicated by using Google Maps – would suggest that Hezbollah is struggling to find new ways to garner its audience's attention.

It's also worth noting that in Sept. 2019, Hezbollah claimed it successfully struck an IDF ambulance with two ATGM missiles in the northern Israeli community of Avivim, only to be disproven by video evidence after the attack.

Although Hezbollah may find itself slumping in productiveness of its propaganda, the Beirut-based Al-Manar TV and the group's powerful presence on social media sites have been able to effectively disseminate Hezbollah's anti-U.S. and Israel rhetoric without impediment.
Israel's red line: 1,000 precision missiles in Hezbollah's hands
"If Hezbollah crosses a quantitative or qualitative threshold for precision weapons, we will have to act against it. This is a serious decision, but one from which we cannot run away," said Lt. Col. Eran Niv, the head of the IDF's Warfare Methods and Innovation Division.

"Beyond Iran's nuclear program, this is the greatest threat to Israel today. This is the event, with a capital T. It is the focus of situational assessments. It is the scenario in training exercises. Everything is geared in that direction, but so is the response. In the meantime, we are trying to act in other creative ways, which won't allow [Hezbollah] to get there," said Niv.

Military Intelligence Directorate chief Maj. Gen. Tamir Hayman recently said that Hezbollah presently has "a few dozen" precision-guided rockets and missiles. Israeli officials are troubled by Hezbollah's efforts to acquire a much larger arsenal of such weapons, which are capable of hitting high-quality targets in Israel in the next war, such as air force bases, infrastructure facilities and government buildings.

In recent years, the IDF has invested a great deal of energy and resources in preventing Hezbollah from acquiring precision rockets and missiles. A considerable number of the airstrikes in Syria, attributed to Israel, were aimed at stopping precision weapons from being smuggled into Lebanon. In their efforts to overcome Israel's campaign, Iran and Hezbollah transitioned from smuggling rockets and missiles to smuggling guidance systems. These systems include a small computer, GPS, and wingtip devices to help steer the projectile, followed by a relatively easy process of converting and upgrading regular rockets and missiles.
Israel Braces for U.S. Revival of Iran Nuclear Deal
On Jan. 26, Israel Defense Forces Chief of Staff Lt.-Gen. Aviv Kochavi publicly warned against returning to the 2015 nuclear deal with Iran. His remarks underscore the broad domestic Israeli consensus on three crucial points: that Tehran never abandoned its ambition to become nuclear-armed, that the 2015 nuclear deal (JCPOA) left pathways open for realizing this ambition, and that a nuclear Iran would pose a grave threat to Israel.

Citing historical precedent, Israelis argue that diplomacy and related incentives cannot block Tehran's path to a nuclear weapon unless they are constantly backed by robust disincentives and a demonstrated determination to follow through with them if needed. Israel's campaign against Iranian military entrenchment in Syria demonstrates that such assertiveness can push back against the regime's destabilizing activities abroad and at the same time deter it from escalating in response.

However, Israel is skeptical that the U.S. will significantly increase the pressure if Tehran comes back into compliance with the JCPOA but refuses to move toward an enhanced deal.

While Jerusalem is not rushing toward a public spat with the Biden administration over Iran policy, it is preparing for dialogue. Israeli officials believe that once they lay out their full findings from the captured Iranian nuclear archive, they will be able to make an impact on U.S. policy.

In Israel's view, Iran cannot be permitted to acquire the capacity to come within short reach of the nuclear threshold, whereas the U.S. redline tends to be Tehran actually crossing that threshold and rushing toward a weapon.

According to updated Israeli intelligence estimates, Iran's breakout time to produce enough weapons-grade fissile material for one bomb has shrunk to four months, and it would need 21-24 months for weaponization.

The U.S. would do well to keep in mind that critical Israeli national security interests are at stake, and Israel's government is determined to protect them. The best approach for both governments is to enter a comprehensive, continuous, and discreet discussion that focuses on constructive ideas and shies away from public posturing.
Elliott Abrams:
Biden and Iran: Two Questions
This is worth unpacking. If Iran kills Americans and the President does not retaliate in some effective manner, he will be criticized for weakness—and rightly so. The reference to "lashing out" is, sad to say, a political rather than diplomatic comment by Mr. Price, presumably meant to contrast the sober and responsible Biden Administration with its predecessor. But its predecessor did not lash out; instead it conducted an effective campaign of deterrence. If the reference to "lashing out" is Mr. Price's comment on the killing of Quds Force leader Qasem Soleimani, he should say so. Then we can have a debate over that killing, and hear from the Secretary of State, National Security Advisor, and President Biden about that. But Mr. Price should understand that that was a considered decision involving much planning and had been discussed over many months.

As to "risking an escalation," Mr. Price is on dangerous territory indeed. He has a point about destabilizing Iraq; one can well imagine some forms of U.S.-Iran confrontation that might result in the fall of the Kadhimi government or expulsion of U.S. troops from Iraq. But it is very dangerous for the United States to appear to fear "escalation." Mr. Price's comment will be read around the world. In the Middle East and with regard to Iran, we have clear escalation dominance; Iran has a great deal to lose from escalating a confrontation with the United States. If Iran appears fearless and the Biden Administration by contrast fearful, there will be a price to pay for the United States. Mr. Price's phrasing gives Iran every incentive to escalate its attacks on Americans in Iraq.

And then there is the JCPOA. Is the Administration holding back from punishing—and thereby deterring—Iran because its real goal is getting the JCPOA talks started fast? If so, it would be falling into exactly the error of the Obama administration: having a JCPOA policy instead of an Iran policy.

It may be unfair to say the new Administration should have answers to these questions so soon, and with so many key posts unfilled. And as to the sanctions question I posed above, there is time. It seems clear that the JCPOA talks will be complex and lengthy. Fortunately the Administration has not lifted any sanctions yet, and I hope it will not do so. But the second question cannot await confirmation hearings in March or April, because Iran is attacking Americans every week and may kill someone in the next attack. Moreover, to take the position that only killing an American is an unacceptable Iranian move is tantamount to saying that endless harassment and smaller attacks are acceptable. This was a problem into which the Trump administration fell. Mr. Price should be less proud of not "lashing out" and more worried about how to stop Iranian attacks on Americans in Iraq. Those attacks could produce this Administration's first real crisis.
No matter how many times @StateDeptSpox insists that the JCPOA "permanently and verifiably" blocked Iran's ability to get a nuclear weapon, the fact is the world's worst deal is neither permanent nor verifiable. As Brian Hook stated in this video—the deal will expire. pic.twitter.com/l7a7fEQyT5

— Len Khodorkovsky (@MessageFromLen) February 25, 2021
Fmr. Iranian Diplomat Amir Mousavi: Biden Will Come towards Iran in Submission, Will Succumb to Iran's Conditions #iran #JCPOA pic.twitter.com/2iiyabjMvN

— MEMRI (@MEMRIReports) February 25, 2021
Twitter Removes Hundreds of Accounts Linked to Iran, Russia, Armenia
Twitter removed on Tuesday nearly 400 accounts that it says were part of "state-linked information operations" controlled by Iran, Russia, and Armenia. These accounts sought to influence the 2020 U.S. presidential election and surreptitiously promote information favorable to both the Russian and Armenian governments.

In total, "373 associated accounts across the four networks [two in Russia] were permanently suspended from Twitter" for using the social media giant to spread disinformation in the United States and bolster the narratives emanating from both the Russian and Armenian governments.

The disclosure provides further insight into efforts by adversarial regimes to influence American political discourse and sow division in the country. Twitter and other social media giants have been on the defense for some time as foreign actors use their platforms to disseminate propaganda, oftentimes covertly and for nefarious purposes.

At least 130 accounts linked to the Iranian government were removed late last year after the FBI informed Twitter about an effort by the Islamic Republic to "disrupt the public conversation during the first 2020 U.S. Presidential Debate," according to Twitter. A further review identified hundreds of other Iranian-controlled accounts that sought to manipulate the social media website. So far, 238 accounts from Iran have been deleted.

In addition to the Iranian accounts, Twitter discovered two separate Russian disinformation networks and several others tied to the Armenian government, which has been locked in an ethnic battle with nearby Azerbaijan that has killed thousands and alarmed international human rights observers.
U.S. Flag Crushed with a Karate Chop followed by a "Death to America" Message on Iranian TV #iran #death_to_America pic.twitter.com/No9WER7SsB

— MEMRI (@MEMRIReports) February 25, 2021
Kuwaiti Morning Show Delves into "Honor Killings" - Syrian Journalist Lin Al-Atrash: Some Girls Shame Their Families and "Deserve to Be Killed"; Tunisian Journalist Safa Jabou: Violence Is Never the Answer #honor_killings #WomensRights pic.twitter.com/U1nAGFpAcA

— MEMRI (@MEMRIReports) February 25, 2021
Need a last-minute Purim costume?

Year-round, Hezbollah hires civilian shepherds to "accidentally" cross Israel's northern border and gather intelligence. It's quite convincing—until we catch them, of course.

In the spirit of Purim, here's what you need to qualify for the job: pic.twitter.com/USakKtLkVU

— Israel Defense Forces (@IDF) February 25, 2021
---
---