From Ian:
---
France: Smoke Grass, Kill a Jew, Skip the Trial, Go Free
Less than a year after the murder of Sarah Halimi, on March 23, 2018, another Jew, Mireille Knoll, was murdered in Paris. The main suspect, Yacine Mihoub, was accused by his accomplice, Alex Carrimbacus, of having stabbed Knoll as he shouted "Allahu Akbar," because "the Jews have money.'" Mihoud's lawyer said that his client had not been in a "normal state" at the time of the crime, but added that it was an anti-Semitic murder. He did not explain how Mihoud was sufficiently aware of his actions to go to his mother's apartment after he murdered Knoll and asked her to wash the knife he had used to kill his victim. (Mihoud's mother is now accused of complicity in the murder).

Muslim anti-Semitism has long been ignored in France. The only book in French devoted to the subject -- A Survey on Muslim Anti-Semitism: From Its Origins to the Present Day by Philippe Simonnot -- actually justified Muslim anti-Semitism by claiming that the Jews living in the Muslim world had supported European colonizers, and adding that Jews support Israel, a "new colonial enterprise based on Muslim land theft."

A "manifesto against the new anti-Semitism," by a journalist, Philippe Val, and signed by 250 politicians, writers and artists, was published in Le Parisien on April 21, 2018, less than a month after the murder of Knoll. Perhaps driven by a desire to spare Islam and not to say clearly that the actual victims of Muslim anti-Semitism are Jews, Val wrote "Muslim anti-Semitism is the greatest threat to 21st century Islam".

A few days later, in Le Monde, a text signed by thirty imams was published, saying that "Islam is not guilty," and that the problem comes from "harmful ignorance." The text added that there was a solution: "reading the Qur'an."

Since then, nothing has changed. In a recent book, France Without the Jews, a sociologist, Danny Trom, analyzed the growing insecurity suffered by the Jews in France, the willful blindness of successive governments and courts, and year after year, the departure of more Jews:
"Now the possibility of one day having to leave is integrated into the perspective of every Jew, no matter how he defines himself or how he relates to Zionism. The departures reflect not only a growing and very real feeling of insecurity, but also a feeling of loneliness and abandonment in the face of adversity."

In a recent article in Le Figaro, Celine Pina wrote:
"When one kills in the name of Allah, the excuse of mental imbalance does not hold. If there is one thing in common in all of this blood that keeps flowing, it is the implantation of Islamists on our soil, their network of mosques, their propaganda through books, satellite dishes, their speeches which permeate many districts and territories, their shows of strength.... the situation is not under control."
The exploitation of a tragedy: 8-year-old found dead in Jerusalem
Before he was found dead early Saturday morning, the disappearance of an eight-year-old boy from the Jerusalem neighborhood of Beit Hanina was snowballing into a political football that threatened the tenuous calm between Jews and Arabs in the capital.

Qais Abu Ramila's body was discovered in a reservoir of rainwater Saturday after long hours of search efforts after he was last seen at 4 p.m. Friday heading to a local market to buy pita. The boy apparently slipped into and drowned in the pool, full from the heavy rains last week, according to police.

Residents of Beit Hanina, including MK Ahmad Tibi, joined search teams in the area throughout the night.

Relatives of Abu Ramila claimed to have security footage showing the boy entering a car Friday afternoon, raising suspicions that he had been kidnapped.

With the 2014 abduction and murder of teenager Mohammed Abu Khdeir by Jewish terrorists still fresh in the minds of many residents, the family issued a statement saying: "We demand the police check security footage [from the streets]. If it turns out he was kidnapped by settlers it would set the entire neighborhood on fire," The Jerusalem Post's sister publication Maariv reported.

The boy's father later clarified that the video didn't contain footage of his son, but some residents marched toward the nearby Jewish neighborhood of Neveh Ya'acov. Rock throwing ensued when police prevented them from entering the neighborhood and 12 demonstrators were lightly injured and three arrested.

Adding fuel to the fire, Palestinian politician Hanan Ashrawi re-tweeted a tweet from an account named "Real Seif Bitar" that accused "Israeli settlers" of kidnapping and executing Abu Ramila and also accused IDF soldiers of assaulting search teams. Ashrawi added to her tweet "the heart just shatters, the pain is unbearable, no words."

US Congresswoman Rashida Tlaib then re-tweeted Ashrawi and included all the allegations.
Rashida Tlaib retweets unverified claim Israelis killed Palestinian boy
US Congresswoman Rashida Tlaib retweeted a claim that "Israeli settlers" had "kidnapped and executed" a Palestinian boy. In fact the boy was found by Israeli emergency services dead in a cistern on Saturday morning after going missing on Friday. Nevertheless, some Palestinian social media accounts incited against Israel, with small clashes resulting in East Jerusalem.

A Twitter account called "Real Seif Bitar" tweeted that the boy had been kidnapped and executed and showed a video of the boy's body being found by emergency services. The tweet claimed that the boy was kidnapped by "Israeli settlers, assaulted and thrown in a water well, was found this morning frozen to death in Beit Hanina, Jerusalem after Israeli forces assaulted search teams." Palestinian politician Hanan Ashrawi re-tweeted the allegation and added "the heart just shatters, the pain is unbearable, no words." Congresswoman Tlaib then retweeted the Ashrawi tweet that included the allegations.

However Ashrawi apologized for her tweet. "My apologizes for re-tweeting something that's not fully verified. It seems that the news of his being kidnapped is not certain." She also tweeted other clarifications and then appeared to delete the tweet. Tlaib's retweet was also was thereafter deleted but she did not apologize for spreading the false information.

The tweet accusing Israelis of kidnapping and murder and which actually shows the boy's body being taken from the cistern by medical personnel has now been viewed 125,000 times. It has led to an outpouring of incitement against Israel. George Galloway, the UK politician, wrote "there are no words which can fully convey the evil of this story." Many noted that Tlaib had erred in re-tweeting the false story. Arsen Ostrovsky wrote "seriously Rashida Tlaib?...this was a tragic case of a child who went missing and fell into a pool of rainwater, have you no shame in reposting these lies?" Many compared it to a modern day blood libel.
Seriously

@RashidaTlaib

? There is no basis whatsoever there was any foul play. In fact, Israelis were involved in the search for the boy. This was a tragic case of a child who went missing and fell into pool of rainwater. Have you no shame in reposting these lies?

pic.twitter.com/jhDIBcTa5Q

— Arsen Ostrovsky (@Ostrov_A) January 25, 2020
— SussexFriendsofIsrael (@SussexFriends) January 25, 2020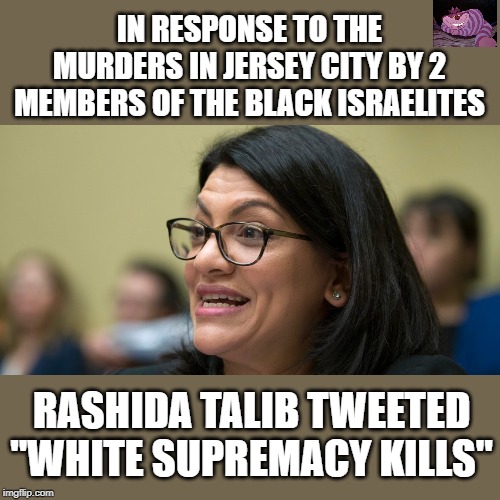 The Liberation of Auschwitz is a Reminder of Our Sacred Work
On January 27th, 120 survivors of the Auschwitz concentration camp will return to the site in Poland to commemorate the 75th anniversary of its liberation. They will travel across the globe with their caregivers, wheelchairs and walkers in the still of winter, and they will take a difficult dive into their past to remember both the horror of their own experiences and the family and friends whom they lost. However, this time, they will not be there as simply victims. They will stand next to heads of state who honor them, and they will represent the thriving Jewish people, who have an eternal homeland in Israel.

The resounding message of their journey both acknowledges a dark past and celebrates a better future.

Yet this anniversary also occurs at a time of increased anxiety for many Holocaust survivors. Antisemitism is on the rise in America and around the world. Violent attacks on supermarkets, synagogues and homes evoke fear, in particular among people who have faced extreme hatred before.
Some can no longer sleep at night, and others are afraid to leave their homes or attend an event at a Jewish venue. Even as the Jewish community works aggressively to respond to this crisis by isolating and punishing antisemitic behavior and upgrading security, Holocaust survivors are especially vulnerable.

Caring for Holocaust survivors requires a host of supportive services, and our communities have stepped forward to provide them. Dozens of Jewish Federations, especially in places with the largest survivor populations, such as New York, Chicago, Los Angeles and South Florida, have long funded and maintained outreach services for Holocaust survivors, partnering with their Jewish Family Services and many other local agencies to deliver this support.

There are approximately 80,000 Holocaust survivors alive in the United States. It is estimated that one third live at or near poverty levels. The Jewish Federations of North America (JFNA) is determined that these courageous people, who have endured so much already, should not struggle in their remaining years.
Emirati, Bahraini FMs speak out against racism ahead of Holocaust Memorial Day
The Emirati and Bahraini foreign ministers on Saturday issued separate tweets taking a stand against racism and hatred in recognition of International Holocaust Memorial Day, which falls on Monday.

"While we remember Holocaust Memorial Day, we stand on the side of humanity against racism, hatred and extremism," Emirati Foreign Minister Abdullah bin Zayed Al Nahyan wrote on Twitter. "And together we remember the lives taken so that such crimes against humanity will not repeat themselves."

Bahraini Foreign Minister Khalid bin Ahmed Al Khalifa wrote in Arabic that on the eve of the memorial day: "We stand with humanity in its rejection of racism, hatred and extremism. Together, we remember the lives that were lost so that these crimes against humanity would not be repeated."

In December, Al Nahyan tweeted a link to a story in the UK's Spectator, titled: "Islam's reformation: an Arab-Israeli alliance is taking shape in the Middle East."

Prime Minister Benjamin Netanyahu responded to that tweet, writing in English and Arabic: "I welcome the closer relations between Israel and many Arab states. The time has come for normalization and peace."
Denouncing hate, Europe's bishops mark Auschwitz anniversary
Europe's Catholic bishops are marking the 75th anniversary of the liberation of Auschwitz with a statement denouncing anti-Semitism and the "manipulation" of the truth for political aims.

The statement was released on Saturday, also in a Hebrew version, two days ahead of the anniversary of the Soviet army's liberation of the camp on January 27, 1945.

It comes amid a rise in Holocaust denial and other forms of historical whitewashing. In a period of rising nationalism, even some governments have sought to replace honest historical inquiry with mythologizing their nations' behavior during the war.

The bishops did not single out any specific case of historical manipulation. Instead, they called for prayers and for candles to be lighted "for people murdered in death camps of all nationalities and religions."

"On this anniversary, we appeal to the modern world for reconciliation and peace, for respect for each nation's right to exist and to freedom, to independence, to maintain its own culture," the statement said. "We cannot allow the truth to be ignored or manipulated for immediate political needs."
Bipartisan US Congressional Bills Commemorate 75th Anniversary of Auschwitz Liberation
Bipartisan resolutions are being introduced in the US Congress to commemorate the 75th anniversary of the liberation of the Nazi death camp at Auschwitz, which will be marked on Monday, International Holocaust Remembrance Day.

The Senate bill is sponsored by Jacky Rosen (D-NV), James Lankford (R-OK), Robert Menendez (D-NJ), Kevin Cramer (R-ND) and Ben Cardin (D-MD), while Grace Meng (D-NY), Ted Deutch (D-FL) and Lee Zeldin (R-NY) stand behind the House of Representatives legislation.

"During the Holocaust, six million Jews and millions of other innocent individuals — Poles, Soviets, Romani, Serbs, Afro-Germans, Jehovah's Witnesses, gay men and women, people with disabilities, and countless others — were forced into concentration camps, including Auschwitz, and violently murdered," Rosen said. "We will never forget the suffering inflicted upon these individuals or on those who survived the horrors of the Holocaust. We honor this day, and the millions lost, by making a pledge that we will never allow an event like the Holocaust to occur again. 'Never Again' must mean 'Never Again' for anyone. From this dark past, we must band together to bring forth a brighter future, fighting antisemitism and hate in every form."

Meng stated, "Nearly 75 years ago, Allied troops liberated Auschwitz and saw with their own eyes the Nazi regime's evil and barbaric persecution of Jews and other minorities. Since then, the United States has resolved to teach future generations about the Holocaust, and why antisemitism and bigotry must be fought whenever and wherever these acts of hate occur. We must do all that we can in order to ensure that the adage 'Never Again' is realized. That is why I am proud to introduce this bipartisan resolution that reaffirms our shared commitment to these goals. We stand together, united in our resolve to combat the rise of antisemitism in the US and around the world."
Prince Charles fails to appreciate that the only reason Palestinian Arabs don't live in peace with Israel is their leadership consistently refuse to do so. Today they have rejected Trump's peace plan before they've seen it, instead offering only violence.

https://t.co/doGwBfe2Ur

— Rɪᴄʜᴀʀᴅ Kᴇᴍᴘ ⋁ (@COLRICHARDKEMP) January 24, 2020
Why wasn't Auschwitz bombed?
Last week officials from all across the world arrived in Israel to commemorate the 75th anniversary of the liberation of Auschwitz. Since Yad Vashem has deemed all these countries worthy of representation at this event, I would like to ask all the delegates a very simple question: Why wasn't Auschwitz bombed?

In fact, if they visit the museum at Yad Vashem they will find that very question posted in large letters on a wall at the entrance of Gallery Seven. If they were to pause and take the time to watch a short film a few feet away they might find the answer.

In the film, The Bravest of the Brave, the great Polish hero Jan Karski gives testimony about his meeting with president Franklin Delano Roosevelt on July 28, 1943. Karski, who would later be honored as a Righteous Among the Nations for his efforts to save Jews, had twice snuck into the Warsaw Ghetto to observe the horrid conditions in that place.

He disguised himself as an SS officer and snuck into Belzec and saw Jews being sent to the gas chambers. During their meeting Karski desperately tried to convince Roosevelt to bomb the gas chambers at Auschwitz, or the railroad tracks, or even the railroad bridges on the way to Auschwitz, but after an hour Roosevelt refused to commit to bombing Auschwitz. Instead, he brushed off Karski off by pompously telling him to inform his contacts the Allies would win the war and afterward they would punish the perpetrators of the Holocaust.

It is now known the Allies had the means to bomb Auschwitz as early as the Spring of 1944. During the months when hundreds of thousands of Jews were being gassed to death at Auschwitz, the Americans and British flew 100 missions from their air base in Foggia, Italy, over Warsaw to drop arms and food into Warsaw to help the Polish Home Army during the Polish revolt at that time. Auschwitz is 200 miles closer to Foggia.

On July 1, 1944, the Allies conducted a mission that after the war was so embarrassing it was kept secret until 1995. They tried bombing Auschwitz Three – an I.G. Farben factory manufacturing synthetic rubber to make tires for German military vehicles. They missed, but that wasn't the embarrassing part. The embarrassment was that the gas chambers were just a few kilometers away. The Allied bombers never returned.
On the 75th anniversary of the liberation, remove the church at Auschwitz
As the 75th anniversary of the liberation of Auschwitz approaches on January 27, survivors are preparing to gather to commemorate the event, testifying to their faith in life over death. Political and religious leaders from around the world will be there, too, declaring that what happened in that dark abyss will never happen again. Brooding over all the assembled with be what is today the greatest violation of Holocaust memory: the Birkenau Church.

The church is situated in Birkenau, also known as Auschwitz II, the actual "theater of death" where 1.1 million Jews were murdered, constituting 95% of its victims. This fully operating church is housed in a building that had once served as the Nazi commandant's headquarters where Jewish inmates, especially women, were tortured and raped. Allied photos clearly show that the church is within the perimeter of the camp. From just about anywhere in Birkenau, looking up, one sees the church's towering crosses casting their shadows over the death camp.

The Birkenau Church, with its inescapable Christian presence, represents one of today's most imminent threats to the integrity of Holocaust memory. With the camps decaying, and when the survivors are gone, and when we, the second generation, are also gone, all that will be left in Birkenau will be the church and its crosses. Visitors and the world will come to believe that the Holocaust was an attempt at Christian genocide, when it was in fact an effort to completely and systematically wipe out all of the Jewish people.

Alternatively, the presence of the Birkenau Church might lead the visitor of the future to conclude that the Catholic Church was in the forefront of speaking out in defense of Jews targeted for annihilation, when in fact, in those dark times, it turned its back on Jews desperate for help. While there were "righteous gentiles" who, at great risk, saved Jewish lives, the Vatican was nowhere to be found.

In describing the establishment of the Birkenau Church in his book, Constantine's Sword: The Church and the Jews, former priest James Carroll wrote, "When suffering is seen to serve a universal plan of salvation, its particular character as tragic and evil is always diminished... [t]he elimination of Jewishness from the place where Jews were eliminated, makes the evil worse."
Netanyahu: White House peace plan an 'opportunity that should not be missed'
Prime Minister Benjamin Netanyahu said on Saturday that the Trump administration's much-awaited peace plan was a "historic moment" and an opportunity that should not be missed.

"An opportunity such as this comes once in history and cannot be missed," Netanyahu said in a short video released Saturday evening. "Today, we have in the White House the greatest friend that Israel has ever had; therefore, we have the greatest opportunity that we have ever had."

"For three years, I have been talking to President [Donald] Trump and his team about our most vital security needs which must be included in any political settlement. I have found a listening ear in the White House for these needs," he said.

The prime minister added he was headed to Washington "with a sense of great mission, of great responsibility and [amid] a great opportunity that will not repeat itself to ensure Israel's future."

Netanyahu's office said on Saturday that the prime minister will meet privately with Trump on Monday, in addition to the planned meeting on Tuesday. That announcement came moments after Blue and White leader Benny Gantz, Netanyahu's political rival, said in a live TV speech that he had accepted a personal invitation from Trump to meet with him privately in Washington on Monday on the administration's peace plan.

Gantz said he would sit down with Trump as the "leader of the largest party in Israel." The Blue and White leader is Netanyahu's main political rival. Elections last April and September ended in deadlock between the rival blocs they head; further elections are to be held on March 2.
Gantz accepts White House invite for separate meeting with Trump on peace deal
Blue and White party leader Benny Gantz on Saturday said he had accepted a personal invitation from US President Donald Trump to meet with him privately in Washington on Monday on the administration's long-awaited Middle East peace plan.

Gantz had been invited to Washington alongside Prime Minister Benjamin Netanyahu to discuss the peace plan, dubbed the "deal of the century," which Trump has said he will likely release in the next few days. The two rival Israeli leaders were to have met Trump on Tuesday.

But Gantz — concerned he would be a minor player in such a meeting, but not wanting to say no to the president — said Saturday that he would instead meet with Trump separately on Monday "as the leader of the largest party in Israel." Gantz is Netanyahu's main political rival. Elections last April and September ended in deadlock between the rival blocs they head; further elections are to be held on March 2.

The meeting, set to be Gantz's first with the US president, will be closed to the press, Blue and White said on Saturday.

Gantz, who will leave Israel Sunday morning and be back in the country by Monday afternoon, will be joined on his short trip by Amir Eshel, former commander of the Israeli Air Force. According to Blue and White, Eshel "has been serving over recent months in an advisory capacity to Mr. Gantz on the American peace plan and as a liaison to the American government on his behalf."
Peace plan release 'interference' in election, Amir Peretz writes to Trump
Labor party chief Amir Peretz on Saturday issued a letter to US President Donald Trump, urging him to refrain from releasing his long-awaited peace plan soon because doing so would be an intervention in Israeli elections.

Trump said on Thursday that he will release the plan ahead of a Tuesday meeting with Prime Minister Benjamin Netanyahu. Blue and White leader Benny Gantz, who was also invited to the White House, announced on Saturday that he would meet with Trump separately and in private a day before.

The Tuesday meeting at the White House is scheduled on the same day the Knesset is set to vote on establishing the committee that will weigh Netanyahu's request to be protected from corruption charges in three criminal cases.

The timing of the release of the plan, which according to media reports is unprecedented in its concessions toward Israel, has led many politicians and commentators to say it appears to be an effort by the US leader to boost Netanyahu's prospects ahead of the March 2 election.

Peretz in his letter thanked Trump for his "commitment and eagerness to resolve the Israeli Palestinian conflict," but warned that "unilateral annexations or steps that undermine the concept of two states, living peacefully side by side is a recipe for further trouble and turmoil."
Palestinians call for mass protests to foil Trump's plan
Palestinian officials warned over the weekend that US President Donald Trump's plan for Mideast peace, which is expected to be announced on Tuesday, would spark a new wave of mass protests in the West Bank and Gaza Strip.

The officials said the Trump administration did not inform the Palestinians of its intention to publish the plan, also known as the "Deal of the Century."

Emphasizing that the plan would not change the reality on the ground as far as the Palestinians are concerned, the officials called for a series of protests to foil the "Zionist-American conspiracy."

A PA official in Ramallah warned that Israel and the US were "playing with fire." The official said that the Palestinian leadership will meet in the coming days to discuss ways of responding to the Trump plan. "We are headed toward a dangerous escalation," he cautioned.

According to the official, the Palestinian leadership is "facing huge pressure from the street to take tough measures, especially halting security coordination with Israel."

PLO Secretary-General Saeb Erekat said on Saturday that "any deal, attempt or dictation that ignores the fact that Israel is an occupying power of the state of Palestine, will be recorded in history as the 'fraud of the century.'"
Powerful quake rocks eastern Turkey, killing 21; tremors felt in Israel
A 6.8-magnitude earthquake rocked a sparsely-populated part of eastern Turkey on Friday, killing at least 21 people, injuring more than 500 and leaving some 30 trapped in the wreckage of toppled buildings, Turkish officials said.

The quake was felt as far away as Israel, where residents in Petah Tikva, Holon, Yavne and Beersheba reported feeling the temblor. There were no immediate reports of injuries or damage in Israel.

In Turkey, rescue teams from neighboring provinces were dispatched to the affected areas, working in the dark with floodlights in the freezing cold, and Defense Minister Hulusi Akar said troops were on standby to help.

Hundreds of residents were left homeless or with damaged homes.

TV footage showed rescuers pull out one injured person from the rubble of a collapsed building in the district of Gezin, in the eastern Elazig province. Around 30 were believed to be trapped inside collapsed structures in Elazig province, Interior Minister Suleyman Soylu said.
RPG attached to balloons found outside Sde Boker in southern Israel
Several balloons with an explosive device resembling a rocket propelled grenade attached to it landed outside Sde Boker in the Negev Desert on Saturday morning.

The balloons were discovered close to a gas station by security staff at the Midreshet Ben-Gurion educational center near Sde Boker and were neutralized by police sappers.

"We confirm that a suspicious object landed in an open area south of the Negev region; bomb disposal experts are at the scene. No injuries or damage caused. Bomb disposal experts continue to patrol the South and respond to any suspicious objects or balloons that have fallen," Micky Rosenfeld, spokesman for the Israel Police told The Jerusalem Post.

Sde Boker is some 70 km. from the Gaza Strip.

Later on Saturday, an explosive device was found tied to balloons in the fields of Kibbutz Be'eri near the Gaza border.

Over the past two years, Gazans have launched countless explosive and incendiary aerial devices into southern Israel – including kites, balloons and condoms – landing on highways, trees, playgrounds and private yards, and setting fire to tens of thousands of dunams of forests and fields.
Seth Frantzman:
Crowds turn out in Iraq for anti-US and anti-Israel protest
Hundreds of thousands of Iraqis were bused to Baghdad for a massive rally against the US presence in the country. It is the result of weeks of US tensions with Iran and of US airstrikes on an Iraqi militia called Kataib Hezbollah.

The Hezbollah Brigade plays a key role in Iraq's paramilitary forces; its leader Abu Mahdi al-Muhandis was killed alongside Iranian general Qasem Soleimani on January 3. Although the protest were against America, many carried flags calling for death to Israel or walked on Israeli flags to show their opposition to Israel. This is because behind the scenes, pro-Iran factions helped hand out anti-Israel material.

The protests represent a temporary alliance between Muqtada al-Sadr, leader of the largest party in Iraq, and the Popular Mobilization Units (PMU – Hashd al-Shaabi) which are influential in the second largest Iraqi party, the Fatah Alliance.

On Friday, the multitude of people came from parts of southern Iraq. The demonstrations were in contrast to the three months of protests that have already rocked Baghdad and southern Iraq and which have generally opposed Iran and the pro-Iranian paramilitaries of the PMU. This put a combustible mix together, illustrating the divisions in Iraq and the way the government deals with its people.
Seth Frantzman:
Sadr betrays Iraq's protests and tries to hijack them with his own
On Friday hundreds of thousands turned out to protest against the US presence in Iraq. The next day the security forces, backed by militias, moved into burn tents of other protesters in Baghdad and other areas in Iraq. The turning point was Muqtada al-Sadr's quiet betrayal of the mass protests that have unfolded since October, and the green light to security forces to try to end Iraq's unrest, once and for all.

The turn of events has been in the works for a month. Sadr, leader of Iraq's largest party, has been prevaricating for months. His party charged to victory in the 2018 elections with 54 seats in parliament. The next largest party, the Fatah Alliance which is run by Badr Organization's Hadi al-Amiri and pro-Iranian, got 48 seats. Sadr at the time was thought to be pivoting away from Iran and toward a more nationalist Iraqi stance. This was the thought among US policy-makers who had encouraged Saudi Arabia to outreach to the Iraqi. Sadr was a volatile force, once a leader of anti-US protests after 2003, he had been to Iran before in exile and had been threatened by pro-Iranian groups in the past. He had led massive social justice protests in the Green Zone in 2016. Washington hoped in 2018 he would be their new hope Iraq after Haider al-Abadi had proved to be more pro-Iranian than analysts thought. Abadi had enshrined the Popular Mobilization Units, Iraqi-based militias, as part of the security forces.

When protests broke out in Iraq in October 2019 the government reacted with force. Prime Minister Adel Abdul-Mahdi, weak and ineffectual, let the local security apparatus decide how to handle them. A mix of riot police and militias linked to Iran and the PMU went into break the protests. But the protesters proved themselves stronger than the government thought. They sacked the headquarters of numerous militia parties, such as Asaib Ahl al-Haq, Kataib Hezbolla, Harakat Hezbollah al-Nujaba and Badr. They attacked the Iranian consulates in Najaf and Karbala, holy Shi'ite cities.
Iran says it has the ability to enrich uranium 'at any percentage'
Iran has the capacity to enrich uranium at any level, the country's nuclear agency said.

Ali Asghar Zarean, the deputy head of Iran's Atomic Energy Organization, said in a report on Saturday that should the country wish to enrich uranium to exceedingly high levels, it would have the ability to do so.

"At the moment, if [Iranian authorities] make the decision, the Atomic Energy Organization, as the executor, will be able to enrich uranium at any percentage," Zarean said, further breaking from Iran's 2015 nuclear deal.

The remark comes the same month as Iranian President Hassan Rouhani said that there is " no limit" to the amount of the country's nuclear enrichment and also the same month that Iran said it would no longer abide by limits on how many centrifuges it can use to enrich uranium.

Enriched uranium is the key ingredient for nuclear weapons, which require about 90% enrichment to produce. The nuclear deal, which the United States left in 2018, capped the permitted concentration of uranium-235 at 3.67%, which Iran surpassed over the summer, increasing the concentration to over 4.5%.
Iran Claims Trump Admin Knocked Regime Mouthpiece Off the Internet
Iran is blaming the Trump administration for shutting down the Internet domains of one of its key propaganda mouthpieces.

Iran's state-controlled Fars News Agency on Friday claimed the U.S. Treasury Department shut down international access to its site for running afoul of American sanctions on the regime.

Fars, which has close ties to the ruling regime and the Islamic Revolutionary Guard Corps, a U.S.-sanctioned entity, claimed in a post on Twitter that its English-language website was shut down due to new regulations in American sanctions.

"From an hour ago, audience access to the Fars News Agency site has encountered a problem due to being placed on America's sanctions list, and the technical part of [this] News Agency is working to create access for the audience on the farsnews.ir domain," the news agency said on Twitter, according to an independent translation of the Farsi language tweet.

The Fars News website was not accessible at its U.S. domain and other international domains at the time of writing. However, a Fars domain registered in Iran remains active and includes reports claiming the United States booted the news agency from the web.
Isn't it funny how when it comes to sanctions on

#Iran

- all those who want to sanction Israel - are suddenly worried about 'innocent civilians' - 'especially children, the elderly and sick' - that get hurt.

BDS doesn't want peace - it wants Israeli children to suffer.

pic.twitter.com/yzlHpUlRCY

— David Collier (@mishtal) January 24, 2020
Runaway Iranian Athlete Wants to Compete for Germany in Tokyo
Iran's only female Olympic medalist, Kimia Alizadeh, wants to compete for Germany as soon as the next Games in Tokyo, but regardless of whether she achieves that ambition, she never expects to return to her home country.

Alizadeh, who won taekwondo bronze at the 2016 Rio Olympics, announced earlier this month that she had defected to Europe because she felt she had been used as a propaganda tool by Iran.

"The Olympics is a great challenge for every athlete," the 21-year-old told reporters in Luenen, northwest Germany, speaking through a translator.

"But it is still not clear at all whether I'll be able to start in this one (Tokyo Olympics this summer). If it isn't possible, then I'll start in 2024."

Alizadeh is one of several prominent Iranians to clash with the authorities in recent months.

Iranian chess referee Shohreh Bayat, who was accused of violating her country's Islamic dress code while adjudicating a women's tournament, said this month she did not want to return home from Russia out of fear for her safety.

In December, Iran's top-rated chess champion decided not to play for his country in an apparent reaction to Tehran's informal ban on competing against Israeli players.
After Controversies, University of Illinois Housing Staff Receive Antisemitism Training
Some 1,000 staff and paraprofessionals at the University of Illinois Urbana-Champaign are receiving antisemitism training, following several recent campus controversies.

The Jewish United Fund of Metropolitan Chicago (JUF), also known as the Jewish Federation, was invited by the university to provide the trainings between January and February to its housing department, which includes dining and facilities staff, resident hall advisors, multicultural advocates and supervisors, according to JUF.

The program was first acknowledged in an October email sent to the campus community by UIUC Chancellor Robert Jones, who promised "anti-Semitism training for all full-time Housing staff, Resident Advisors and Multicultural Advocates."

His commitment followed news that a mandatory training session for some housing staff had included a presentation titled "Palestine and the Great Return March: Palestinian Resistance to 70 Years of Israeli Terror," which was prepared by a member of the anti-Zionist group Students for Justice in Palestine (SJP).

In his October email, Jones acknowledged that "concerns were raised" about "anti-Semitic content" in that presentation, and also denounced the recent appearance of a swastika on campus.

SJP strongly objected to Jones's email, and successfully pushed the UIUC student government in October to pass a controversial resolution that rejected equating antisemitism and anti-Zionism, which was strongly opposed by UIUC's Jewish student community.
— David Collier (@mishtal) January 25, 2020
New Antisemitism Scandal in Belgium as Daily Paper Publishes Article Accusing 'Zionists' of 'Playing Holocaust Card'
One of Belgian's leading newspapers was excoriated by Israel's ambassador in Brussels this week for publishing an opinion piece that amounted to what he called "cheap, distorted and devious antisemitism and anti-Israel drivel."

The offending article — in the mass-circulation Flemish-language daily de Standaard — was authored by a Belgian journalist, Johan Depoortere. Titled "How the Zionists 'Discovered' the Holocaust," the article's appearance was timed to coincide with the commemorations of the 75th anniversary of the liberation of the Auschwitz extermination camp.

Illustrated with a photo of the followers of Neturei Karta — a miniscule group of ultra-Orthodox Jews who are bitterly opposed to the Zionist movement and shunned by the Jewish mainstream — Depoortere's piece began with the observation that the millions of Jews exterminated by the Nazis cannot "protest if they are used to justify another injustice: a regime [Israel] that has imposed discrimination and apartheid in law."

Several of the historical claims made by Depoortere in the article did not stand up under scrutiny. For example, he protested "[T]hat a people [the Palestinians] who did not participate in the massacre of European Jews by the Nazis have to pay the price for that crime or are accused of antisemitism," with no mention of the alliance forged by the wartime Palestinian Arab leader, Hajj Amin al-Husseini, and the Nazi regime.

Depoortere also asserted that "the Holocaust occupies such a central place in the propaganda of the Zionist state," describing this as a calculated response by the State of Israel to international criticism of its presence in the West Bank, Gaza Strip and East Jerusalem following its victory in the 1967 Six-Day War.
Los Angeles Records Steep Rise in Antisemitic Attacks Amid Overall Increase in Hate Crimes
Hate crimes targeting Jews in Los Angeles have risen precipitously over the last two years, data published by the city's police department this week revealed.

Antisemitic hate crimes were up 60.5% over 2018 in the nation's second-largest city, and represented the largest single category in 2019 — 69 of 322 total hate crimes reported by the Los Angeles Police Department (LAPD), according to its figures.

The increase in attacks on Jews comes in the context of a 10-percent rise in overall hate crimes in Los Angeles during the last year.

"Year after year, we have seen hate rising in our city and across our nation, and we have not done enough to keep communities safe," City Councilman David Ryu — who requested the data — said during a meeting on Wednesday of the council's public safety committee.

"We need to take these numbers seriously, because behind every one of these numbers is a religious minority, a person of color, a transgender or LGBTQ person suffering in fear," Ryu told the meeting. "This is not what Los Angeles should be about. We should be increasing our funding and protection for vulnerable communities and be proactive about hate crime prevention."

According to the Anti-Defamation League (ADL), there were 1,879 recorded antisemitic attacks against Jews in the US nationally during 2018.
Anti-Semitic graffiti scrawled on Holocaust survivor's door in Italy
Anti-Semitic writing was scrawled overnight on the door of a now-deceased member of the Italian anti-Fascist resistance who survived a Nazi concentration camp, a family friend and historian wrote Friday on Facebook.

"Juden Hier," German for "Jews Here," with a Star of David was written in black paint on the door of the house in the Piedmont town of Mondovi, where Lidia Beccaria Rolfi lived until her death in 1996.

Her son Aldo Rolfi, who lives there now, reported the offensive graffiti to police, the news agency LaPresse reported.

University of Turin historian Bruno Maida noted on Facebook that the writing appeared after a local newspaper printed an article by Aldo Rolfi remembering his mother. It was titled: "The memory grows, but also anti-Semitism: The words of Lidia Rolfi anticipated today's themes."

"Beyond the patent ignorance, Lidia was deported to Ravensbrueck for political reasons, this is one of the many signs that should make us raise our voices to remind everyone that to be anti-fascist is the first duty to memory that we have," Maida wrote.
Restorers find trove of precious Judaica in wall of former Polish synagogue
Restorers working on a building that used to house a synagogue near Krakow, Poland, found a chest inside a wall containing precious silverware and Jewish artifacts.

More than 350 items were found about two months ago in Wieliczka, the Gazeta Wyborcza newspaper reported last week, including silver-plated candlesticks, large bronze vases with decorative handles and Hebrew inscriptions, and a silver goblet with a floral motif.

There were also at least two Hanukkah menorahs and two Torah ornaments, known as rimonim, that typically adorn the handles of the scroll. The scroll itself was not in the chest.

A team carrying out an assessment of the building's condition chanced upon the chest during an examination of the foundation of the abandoned 18th-century synagogue, the paper reported.

It's not known who concealed the chest, which is about the size of a large washing machine, but it was thoroughly concealed inside the building's architecture, according to the report.
Israel Says Ready to Help Bulgaria with Water Crisis
The bilateral partnerships in innovation, security and good practices in water management were discussed by Presidents Roumen Radev and Reuven Rivlin in Jerusalem on January 21, the Bulgarian President's office said.

Radev is on a three-day visit to Israel for commemorations of the 75th anniversary of the liberation of the Auschwitz-Birkenau death camp and linked to International Holocaust Remembrance Day, observed on January 27.

More than 40 heads of state and government from around the world are expected to participate in the events.

The Bulgarian President's office said that Radev and Rivlin noted the excellent bilateral relations between Bulgaria and Israel, as well as the great potential of the partnership in the fields of innovation, high technology and economy.

Radev expressed hope that the third joint meeting of the governments of the two countries will be held soon, with specific projects of mutual interest identified.
In 10 Years, Israel Wants Nearly Half Its Electricity to Be Solar
Within a decade, 43 percent of Israel's electricity could be solar, according to a report released earlier this month by Israel's Ministry of Environmental Protection. By 2030, this capability could be reached solely by relying on solar panels installed on buildings, greenhouses, and built infrastructure, without encroaching on open areas and fields, the report said. The current target set by the government is to have 17 percent of the country's electricity produced using sustainable sources by 2030.

On Wednesday, the Israeli Ministries of Finance and Energy and The Israel Public Utility Authority for Electricity published a joint tender for the construction and maintenance of a 300-megawatt solar power plant, set to become the country's largest solar power producer. The plant, expected to be completed in 2023, will be built across 3 square kilometers near southern Israeli city Dimona.

Israel will be able to produce 80 percent of its electricity using only solar panels by 2050, enabling it to reduce its emissions drastically, the environmental protection ministry stated in its report.
Netflix production crews to overtake Tel Aviv
Israeli inspired programming has taken the American television landscape by storm: Hits shows like Fauda, Shtisel and Euphoria have entered the hearts and zeitgeist of American popular culture almost seamlessly.

So much so, that premiere magazine Vanity Fair declared in August that Israeli TV is irresistible to American producers.

So it comes as no surprise, that Netflix is making its presence known in Tel Aviv.

The streaming giant will set up shop in Tel Aviv to shoot its new series, Typhoon. The production crew is currently in the process of securing necessary permits and, assuming it won't hit any snags, filming is set to begin next month across the city.

The series will star Lior Raz (of Fauda fame). Raz has recently wrapped up filming on another Netflix series, 6 Underground, where he will star alongside Ryan Reynolds.
'Fauda' Writer Works on New TV Series About Mossad Agents Hunting Down Munich Massacre Perpetrators
The head writer of the second season of "Fauda," the popular Israeli drama, is working on a new series about Mossad agents who tracked down members of the Palestinian terror group Black September after the 1972 Munich Olympics massacre, in which 11 Israelis were killed.

Amir Mann's new eight-part series, called "Band of Spies," is an international co-production and a collaboration between Reel One Entertainment, the French company Capa Drama, the Israeli media group Ananey Communications and its subsidiary Nutz Productions, Variety reported on Tuesday.

"Band of Spies" will showcase the viewpoints of both Israelis and Palestinians, honing in on two or three characters from each side, but will focus on Mossad agents and their mission to find the perpetrators of the Munich attack.

"In today's television market there is hunger for real-world stuff, spy stories and period [drama]," Mann told Variety. "This is about the start of using worldwide media for terrorism and impacting world opinion, and governments starting to do targeted assassinations."

The story is set in Europe in the 1970s and will take place in multiple countries, including Israel, Lebanon, France, Germany, Greece and Italy. It is expected to be a multi-language project and Mann told Variety the storyline could span several seasons, with the possibility of continuing the series by following events from the 1980s and 1990s.
---
---
We have lots of ideas, but we need more resources to be even more effective. Please
donate today
to help get the message out and to help defend Israel.