From Ian:
---
The Farrakhan Paradox: He admires Hitler, white celebrities and black athletes admire him
The Paradox of Farrakhan is that, while mas of sense in one area, he is a very sick, Hitler-like, Jew-hater. It is what it is. It is not going to chanking lotge It is built into his very Muslim ideology. There is no point in trying to change his mind because that would be like trying to change Hitler's mind. And, frankly, he never has been and never will be anything in America other than a circus act. So let him compare Jews to termites, and let him just be careful when he stands on wood stages.

But how shall we explain his followers among professional Black athletes, rappers, entertainers? Are they really that hateful towards Jews?

In some cases, presumably yes. After all, if there are some White neo-Nazis, there are going to be some Black Nazis. In that regard, all people are created equal. But to posit something radical, the deeper shame is something more fundamental:

Along their way to excelling in sports or rapping or entertaining, although they are nobly self-made in their one area of excellence by virtue of their own hard work, these Black American success stories who quote and defend and retweet Farrakhan seem never to have learned the high school or college subject of actual history.

Not only do highly rated and recruited football and basketball athletes in college typically side-step getting an academic education, but nowadays even regular college students in America manage to walk out of four undergraduate years of 120 credit hours without knowing any real history, not American history and not world history.

When they tear down monuments, they do not even know who those people were. So they even tear down statues of Teddy Roosevelt, Abraham Lincoln, and even abolitionists who died fighting slavery, even a monument in Los Angeles of Raoul Wallenberg of Sweden who gave his life opposing Hitler, because they have absolutely no education in basic history to show for their $160,000 in taxpayer-funded college loans.

Here is the thing: They also do not have a clue who Hitler is or was. Two-thirds of American millennials never even have heard of Auschwitz. This is documented. For all the obsessive spending of tens of millions of dollars by American secular Jews to build Holocaust museums instead of to fund Torah education, the bottom line is that the vast majority of the past two generations of American college "graduates" would not know the difference between Adolph Hitler, Bette Midler, Batman's Riddler, and Tevye's Fiddler.

And that is why so many successful Black athletes love Farrakhan's message of self-reliance and re-tweet his quotes of Hitler without understanding who Hitler was.

So, for now, I offer a very quick one-minute history lesson to DeSean Jackson, Stephen Jackson, Nick Cannon, and Ice Cube: On page 430 of my 1962 paperback Sentry Publishing edition of the 1943 copyrighted Houghton Mifflin edition of Mein Kampf by Mr. Adolf Hitler, the author describes all Black people as "born half apes."

Look it up. Just look up in the index the ten references to "Negroes" in Mr. Hitler's book that you and Minister Farrakhan like to quote and retweet. You are quoting from a book that says that each of you — Minister Farrakhan, too — was born genetically a "half ape," and Mr. Hitler says that is all you ever can be because you are Black, so it is in your blood when you are born. He writes that, even if you learn German and vote for a German party, it still is in your blood, so you remain a "half ape." Id. at 388-89.

On page 188, Mr. Hitler writes of his WWI experience: "In these months, I felt for the first time the whole malice of Destiny which kept me at the front in a position where every ni - - - r might accidentally shoot me to bits . . . ." (You will have to look it up yourself, Messrs. Jackson, Mr. Cannon, and Mr. Cube to see the full word. It is spelled out fully by Mr. Hitler.)

So if you want to quote Hitler as an authority, be aware that in the same breath and on the same pages he likewise presented himself as an authority that all Black people — and that means you — are genetically "half apes." Look it up. Any questions?
Time to rediscover KGB defector Yuri Bezmenov
In 1984 Yuri Bezmenov bravely warned us of communist subversion, as we were (and still are) in a state of war with this failed ideology that has killed more than 100 million people in the 20th century alone.

While many of us are at work, America's children and young adults are being targeted by the new wave of anti-American communist propaganda, funded by:
- Russia, in the form of slick social media videos; details here
- China's Communist Party, in the form of "Confucius Institutes" set up on hundreds of U.S. college campuses; details here

Here is just one example of the Russian government-funded "SoapBox" (part of "InTheNow") — in which the host, Rania Khalek whitewashes the violent domestic anarchists and communists who are tearing apart U.S. cities and attacking federal facilities — while vilifying, and justifying the violent attacks on the federal law enforcement officers who have been risking their lives to protect those facilities (and themselves). More here.

How successful have the communists been at subverting American freedom — thanks to the "useful idiots" at all levels of our government, "educational" institutions, "news" industry and arts?

Consider — as documented in STW editor Jon Sutz's independent report, "America At The Precipice":
- "The Communist Manifesto" is the most-assigned economics textbook in U.S. colleges, assigned more than twice as frequently as any other economics book
- 70% of U.S. Millennials say that they would vote for a socialist for elective office
- 36% of U.S. Millennials "approve of communism" (up from from 28% in 2018)
- 83% of U.S. college graduates and 68% of elected officials cannot identify the functional differences between the free market and a command (totalitarian) economy
- 64% of Americans overall (across political parties) now agree with Marx's core doctrine, "From each according to his ability, to each according to his needs."

We didn't listen to Yuri Bezmenov in 1984....
In Defense of Privilege: Those Who Have It Need Not Suffer in The Name of 'Fairness'
New York magazine published on Tuesday an impassioned defense of Urooj Rahman and Colinford Mattis, the New York City "public interest" lawyers awaiting trial on charges of firebombing an empty police car, among other felonies.

"There is a version of the Rahman and Mattis story in which they are civil-rights heroes, even martyrs, instead of professionals who crossed a line," writes New York contributing editor Lisa Miller, who spoke to friends of the accused who argued that the prosecution "is far more extreme than the crime itself" and "reflects a broader right-wing crusade against people of color and the progressive left."

The author empathizes with the accused, who each face possible sentences of 45 years to life if convicted, noting that in the age of Trump, it's understandable if "some lawyers may want to embrace a more flexible definition of 'lawless.'" As Rahman said on camera before the incident, "This is the way that people show their anger and frustration. Because nothing else works."

Miller also attempts to humanize the alleged arsonists by sharing some personal details. Mattis was "a social guy, a positive force, always available to give friends a ride, always reading a book on the bus, a fashion agnostic who carried the same gray backpack he used in middle school." Rahman was "unfailingly kind, gentle, and decent" and once "gave a piece of her apartment floor in Athens, Greece … to a queer Syrian refugee in an abusive relationship." Friends recalled a time when the environmentally obsessed Rahman "was about to come over but first sat alone in a restaurant eating sushi, rather than contribute to the convenient waste created by takeout containers."

That's all well and good, but at the end of the day, who cares? Miller is making the right argument—in favor of leniency for the accused attorneys—for all the wrong reasons. In an egregious example of lede-burying, the reader is forced to wade deep into the text before learning that Colinford Mattis "played football at boarding school, joined two eating clubs and a jockish fraternity at Princeton, and, after NYU Law, worked at Holland & Knight and Pryor Cashman, firms where first-year associates earn upwards of $150,000 a year." In case that wasn't enough, he also has a goldendoodle named "Lorde Hampton."

Rahman, meanwhile, is a lawyer who graduated from Fordham. More importantly, she has friends in high places. Salmah Rizvi, a D.C. lawyer and former intelligence officer in the Obama administration, helped secure Rahman's release by telling a U.S. district judge the accused arsonist was her "best friend" and agreed to act as a suretor for Rahman's $250,000 bail, meaning that she would be personally liable for the cost if Rahman fails to abide by the court's orders.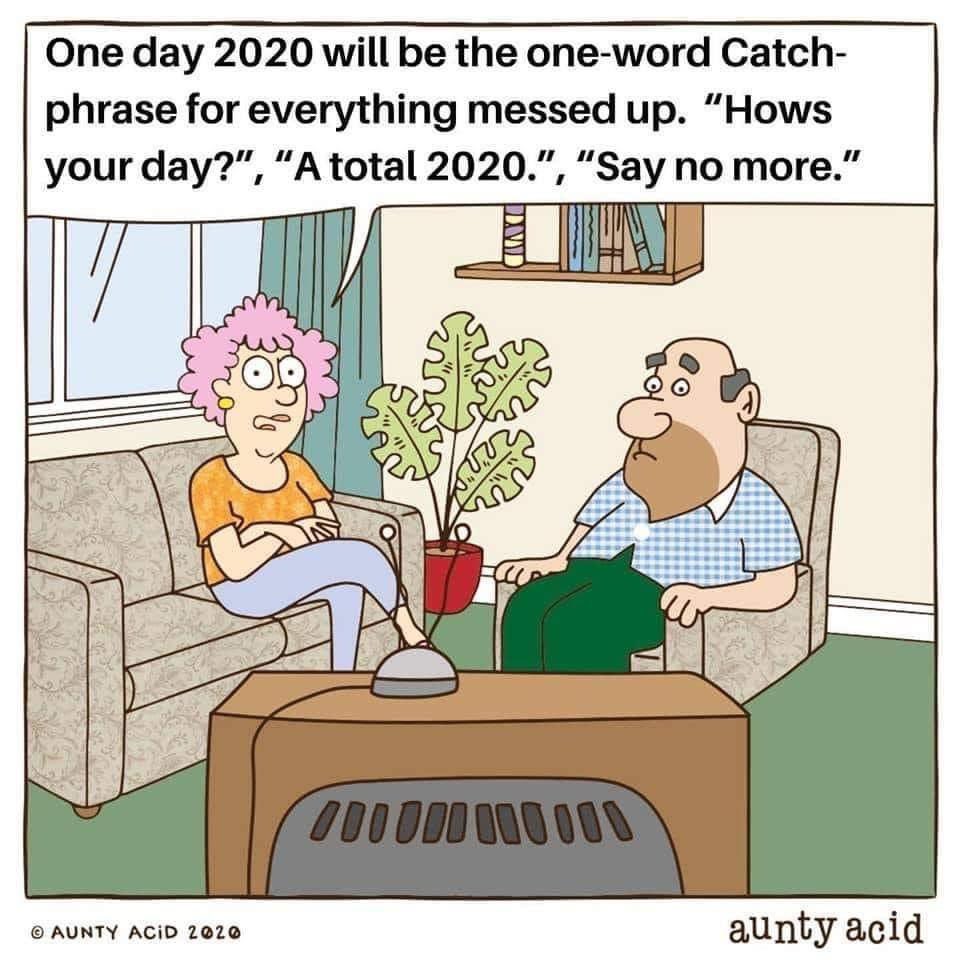 A Jewish guide to Joe Biden's VP short list
Democratic presidential candidate Joe Biden is expected to name his running mate in the next two weeks, and while the list of contenders has changed constantly for months, most reports have now whittled the group of front-runners down to Kamala Harris, Elizabeth Warren, Susan Rice, Karen Bass, Tammy Duckworth and Keisha Lance Bottoms.

In that list is a range of opinions on Israel policy, varying levels of history with the Jewish community and multiple other X factors of interest to Jewish-American voters. We've broken those down here in a guide (in alphabetical order) to why Biden could pick any of them — from a Jewish angle.

Karen Bass
Background: The Los Angeles representative to the US House of Representatives has the rare reputation of being a solid progressive who works well with Republicans. She is known for her preternatural calm, evident when as speaker of the California Assembly she worked with GOP Gov. Arnold Schwarzenegger during the 2008-10 financial crisis. Her background in Black civil rights activism would stir excitement among African-American voters.

On Israel: Bass, who chairs the Congressional Black Caucus, was protective of Rep. Ilhan Omar of Minnesota last year after Omar came under fire for comments that a large part of the pro-Israel community saw as anti-Semitic. Bass said that some of the attacks on Omar, a freshman Democrat, were Islamaphobic. But she also agreed that Omar's insinuation that pro-Israel groups control Congress with money was "inflammatory" and "viewed as anti-Semitism." Last summer, Bass co-authored a House resolution to voice support for the two-state solution after Israeli Prime Minister Benjamin Netanyahu promised in political campaigns that he would annex parts of the West Bank, which some believe would endanger the possibility of two states. This June, as Netanyahu edged closer to making annexation a reality, Bass came out strongly against the move and lobbied Republicans to support a letter opposing it.

Eyebrow raisers: Bass has lavishly praised the Castro regime in Cuba and the Church of Scientology. The support for a communist leader could concern some US Jews who fled persecution in other communist regimes, such as the former Soviet Union and places in Latin America.
Bolton: Biden could create a big problem for Israel
John Bolton, who served at National Security Advisor under President Donald Trump, relates in his new book how Trump's son-in-law, Jared Kushner, prevented Prime Minister Netanyahu from speaking with the president when Netanyahu wanted to convince him not to speak with the Iranian foreign minister Mohammad Zarif. According to Bolton, Kushner pushed for a meeting but in the end it did not happen.

In an interview with the Makor Rishon newspaper, Bolton says that President Trump's decisions on a variety of foreign policy subjects were not made for any reason other than how they would affect American politics at home.

"Sometimes I saw this strategy produce results as positive as I could have hoped. If Trump is re-elected, the fear from negative reactions from Republican members of Congress will no longer play a role in his decisions. I am worried and not sure who would adopt a harder line towards Iran, Biden or Trump."

Regarding relations with Israel, Bolton forecasts a change after the elections no matter who is president. "If Biden is elected, the government will adopt a policy similar to Presdient Obama's. This could create a big problem for Israel," he warned. "The situation could be much worse than it was under Obama. We must be realistic. The present Democratic party is very anti-Israel and this would have a significant influence on a Democratic presidency."
'I Will Oppose Occupation,' New York Democratic Congressional Candidate Who Defeated Pro-Israel Incumbent Declares
The US Democratic congressional candidate who defeated a veteran pro-Israel legislator in the primaries to secure his party's nomination for New York's 16th District in this coming November's general elections has explained how his approach to the Middle East would differ from his predecessor.

In an extensive interview with a local newspaper, Jamaal Bowman outlined the ways in which he would diverge from the pro-Israel policies of Eliot Engel — a 16-term incumbent who chairs the House Foreign Affairs Committee.

Bowman defeated Engel in a July 16 primary that pitted the Democratic Party's progressive wing against its more centrist leadership.

"One stark contrast between myself and Congressman Engel is I've been critical of occupation, annexation and detaining Palestinian children – where Congressman Engel has not," Bowman told City&State New York on Wednesday.

Bowman went on to emphasize that he was not opposed to Israel.

"I am in full support of Israel," he said. "I'm also in full support of the human rights of the Palestinian people. And it's important for us to continue to uplift human rights in the Middle East and all over the world."
Philly Jewish federation won't work with local NAACP because of leader's posts
The Jewish Federation of Greater Philadelphia said it will not work with the local chapter of the NAACP over "an alarming amount of bigoted and anti-Jewish sentiments" on President Rodney Muhammad's social media channels and the mosque he leads.

Rodney Muhammad "still has yet to fully apologize for his most recent actions," the federation said in a statement updated earlier this week.

The statement also said that while the federation would continue to work with the national office of the NAACP and other local chapters, "our obligation to oppose hate and discrimination will prevent us from working with the Philadelphia chapter while Mr. Muhammad is employed there."

Last month, Muhammad posted a meme on his public Facebook page known as "the Happy Merchant," an image that the Anti-Defamation League says is commonly used by white supremacists. The meme included photos of actor/rapper Ice Cube, DeSean Jackson and Nick Cannon, Black celebrities who recently posted anti-Semitic comments on social media, and the quote: "To learn who rules over you, simply find out who you are not allowed to criticize," falsely attributed to French philosopher Voltaire but which originated with Kevin Strom, an American neo-Nazi. (Jackson and Cannon have apologized.)
After Knesset fiasco, Twitter still refuses to remove Iran leader's account
Twitter is refusing to take down the account of Iranian Supreme Leader Ayatollah Ali Khamenei's account on the social-media platform, even though he posts tweets calling for the genocide of Israel and the Jewish people, and even after the company was called out for its double standard over how it decides who violates its guidelines.

On Monday, the Knesset's Committee for Immigration, Absorption and Diaspora Affairs on anti-Semitic content online held a meeting with representatives of Google, Facebook and Twitter, but it quickly became clear that Twitter had no intention of making the necessary changes to prevent Khamenei's anti-Semitic tweets. The Twitter representative was present, but did not speak, choosing instead to "listen."

Blue and White Party Knesset member Michal Cotler-Wunsh told JNS that "instead of using the opportunity at the Knesset last week as a learning experience to listen to our concerns, as well as those of the White House, Twitter appears to be doubling down, in justifying continuing to allow their platform to be used by Khamenei as a legitimate expression of political discourse."

Ellie Cohanim, Deputy Special Envoy for Monitoring and Combating Anti-Semitism, agreed with Cotler-Wunsh. She told JNS, "Twitter has yet to take any action on Khamenei's account in which he has called Jews 'the enemies'; called for 'armed resistance' against Israel which he termed 'a deadly, cancerous growth'; denied the Holocaust and praised terror groups while at the same time they have flagged and blocked [U.S.] President [Donald] Trump's tweets, and Facebook just yesterday removed a pro-Trump campaign ad while leaving up thousands of pages with actual anti-Semitic and hate content. The social-media companies' bias and hypocrisy is flagrant and obvious for all to see."
Type any religion into the search box on Twitter — it only does this for Jews. Just another day on @Twitter, the #HomeOfHate.#NoSafeSpaceForJewHate pic.twitter.com/N9O4pzJP1Z

— Campaign Against Antisemitism (@antisemitism) August 6, 2020
Corbyn Defence Fundraiser Launches New 'Truth Defence' Organisation
Jeremy Corbyn's legal fund has swelled to £330,000. This week the organisers clearly spotted an opportunity to cash in on defending Jeremy Corbyn's undermining of the BBC Panorama investigation into antisemitism in the Labour Party. A spin-off website called 'Truth Defence' has been created, asking for yet more money. Socialists can be so capitalistic…

Writing an update on the GoFundMe page, its founder Carole Morgan insisted that – despite a new flashy website for 'Truth Defence' – "in the meantime, all funds raised by us to support Jeremy in a potential legal defence will be held in trust for that purpose". The organisation lists its objectives as:

"to counter the spread of disinformation (loosely defined as politically-motivated falsehoods) both online and in traditional media; to expose and resist suppression of information in the public interest; and to confront the (mis)use of civil litigation for political or ideological purposes."

Sounds to Guido like this will be a rival for Chris Williamson's 'fighting fund' for those accused of antisemisitsm. In fact, all five board members of the new organisation are linked to the notorious 'Jewish Voice for Labour' group, who have been behind numerous attempts to downplay and deny the extent of antisemitism in the party. Nice.
At the Atlantic Council, Foreign Money Talks
When Turkish president Recep Tayyip Erdogan's bodyguards were arrested after attacking a crowd of protesters outside the Turkish ambassador's residence in May 2017, Erdogan and his crew were heading inside for a private, off-the-record meeting with Atlantic Council fellows and board members.

That event is just one example of the close relationship between the Washington, D.C., think tank and the Erdogan government.

Starting in 2008, the Atlantic Council hosted an "Istanbul Summit" bankrolled by several business conglomerates closely aligned with Erdogan's Justice and Development party, including the state-owned Halkbank, which has been accused of evading U.S. sanctions on Iran. Calik Holding, another conference sponsor and current Atlantic Council donor, is a Turkish business giant that was until late 2013 led by Erdogan's son-in-law, Berat Albayrak.

Calik acquired the once-reputable Turkish newspaper Sabah in 2008 and, according to Steven Cook, a senior fellow at the Council on Foreign Relations, turned it into "a wild mouthpiece of the Erdogan government."

The Turks have tried to do the same with the Atlantic Council, sources say, routinely objecting to the panelists—and even guests—participating in the organization's Turkey events because their views did not align with those of the Erdogan government.

In 2018, the Atlantic Council moved the annual conference, now known as the Global Energy Forum, to Abu Dhabi because, according to a source familiar with the conference's operations, Erdogan's son-in-law "was basically the shadow organizer of the event."
Revised California Ethnic-Studies Curriculum Draft 'Deeply Problematic,' Still 'Exclusionary'
In August 2019, Jewish and pro-Israel groups slammed an ethnic-studies curriculum proposal over its "blatant bias against Israel," including sections about the boycott of Israel, in addition to employing classic antisemitic tropes.

In response to outrage at the draft, Newsom apologized to California's Jewish community, vowing that it "will never see the light of day" and be substantially revised.

The latest revised CDE draft recommends the curriculum focus on "African American Studies, Chicana/o/x and Latina/o/x Studies, Asian American and Pacific Islander Studies, and Native American and Indigenous Studies," though there are subtle differences such as noting that Arab Studies and others are to be considered as Asian Studies.

"The use of these four groups as an umbrella for a myriad of ethnically and culturally diverse representations was replicated when courses in ethnic studies were developed at the high school level," said CDE. "It is important to note that there are groups that are sometimes addressed under the broadly defined umbrella of those core groups. For example, Arab Americans and Pacific Islanders have often been covered within the study of Asian American Studies."

The CDE calls for content that calls out capitalism as a form of oppression, and highlights movements for study that were started and run by Socialists and Marxists, such as the Third World Liberation Front and the Black Lives Matter movement, which hold anti-Israel views.
StandWithUs Condemns Antisemitism That Led to USC Student Leader's Resignation
StandWithUs is deeply disappointed to learn that a Jewish student at University of Southern California (USC) has stepped down from student government as a result of antisemitic harassment from her peers. USC student government Vice President Rose Ritch announced her resignation in a statement, writing that she has been "harassed for weeks... because I openly identify as a Zionist, a supporter of Israel's right to exist as a Jewish state". She stated that "an attack on my Zionist identity is an attack on my Jewish identity," and that stepping down was "the only sustainable choice I can make to protect my physical safety on campus and my mental health."

We strongly condemn the anti-Zionist antisemitism that led Rose to feel that giving up her leadership position was necessary for her well-being on campus," said Rena Nasar, Executive Director of Campus Affairs at StandWithUs. "Any effort to deny equal opportunities, such as serving in student government, based on an individual's identity is dangerous and unacceptable. We continue to stand with Rose and other USC students facing antisemitism in all its forms."

Weaponizing the false claim that supporting Israel's existence is a form of racism is both blatantly antisemitic and antithetical to the values of academic freedom. Indeed, at least one other major university has recognized Zionism as an important part of Jewish identity for many students and Rose herself noted that 95 percent of Jews support Israel as a Jewish state. Furthermore, denying Israel's right to exist or the Jewish right to self-determination is an internationally recognized form of antisemitism under the International Holocaust Remembrance Alliance (IHRA) definition.

When this situation surfaced earlier in the summer, the USC administration did not use its voice to clearly and unequivocally condemn efforts to equate Zionism with racism and deny Jewish students equal opportunities on campus. We are now seeing a Jewish student left with the sense that she is unwelcome in a position of student leadership at USC. While USC today released a strongly worded statement, which condemns antisemitism and promises to implement the Shoah Foundation's Stronger Than Hate program, more must be done.
USC President Calls Student VP Resignation Letter 'Heartbreaking,' Says Anti-Semitism 'Has No Place at the University'
USC President Carol Folt sent out a letter to the community on Aug. 6 denouncing anti-Semitism and calling Undergraduate Student Government (USG) Vice President Rose Ritch's resignation letter "heartbreaking."

Folt wrote, "In her heartbreaking resignation letter, Rose described the intense pressure and toxic conditions that led to her decision – specifically the anti-Semitic attacks on her character and the online harassment she endured because of her Jewish and Zionist identities. She also challenged all of us to do better in aligning our actions with our stated desire to have a campus culture that is truly inclusive and respectful of racial and religious diversity, and of different cultural backgrounds and beliefs.

"As president of USC, I believe it is critically important to state explicitly and unequivocally that anti-Semitism in all of its forms is a profound betrayal of our principles and has no place at the university. We must condemn any bias or prejudice that is based on a person's race, religion, sexual orientation, or other personal characteristic. What happened to Rose Ritch is unacceptable, and we must all take up her challenge to do better."

Folt acknowledged that the university still wrestles "with a history of anti-Semitism" and noted that anti-Semitism has been on the rise on college campuses throughout the country. She stated that USC will be launching its "Stronger Than Hate" program through the USC Shoah Foundation.

"It represents the work of many of our university leaders — including students, staff, and faculty — who have come together to support and amplify our collective struggle against hate," Folt wrote. "Through meaningful exhibitions, programs, and workshops, this initiative is designed to help foster a campus culture of connection and compassion that empowers us to listen, learn, heal, and dream together. We hope that as we listen to each other, we can move beyond stereotyped beliefs that lead to implicit and explicit biases, and instead foster a respectful and supportive campus culture."

She concluded the letter with a call to foster an inclusive culture on campus through fighting "prejudice and hatred whenever and wherever we encounter it and be a force for good."
Israel's SodaStream joins the fight against coronavirus
SodaStream, an Israel-based company best known for manufacturing a seltzer making device, has recently started working with Hadassah Hospital to develop a non-invasive breathing aid, according to From the Grapevine.

The Stream02 is a nasal breathing therapy machine and may help alleviate mild to moderate symptoms of coronavirus and help patients avoid invasive ventilation.

Dr. Akiva Nachshon, who works in Hadassah's intensive care unit, explained that the partnership was formed after they realized that there was an "acute shortage of non-invasive respiratory aids" and a "desire from the industry to help in dealing with this crisis."

On the same day that Nachshon spoke with the SodaStream research and development department, a sketch of the prototype was prepared.

The project progressed quickly, and Health Ministry officials have already approved a clinical trial involving 40 patients at the hospital.

Avi Cohen, head of R&D at SodaStream, explained that the main advantage of Stream02 is SodaStream's ability to replicate the device in bulk and supply patients around the world.
Sorry, Israel haters, but An American Pickle features a Sodastream. pic.twitter.com/9zhH3qHe7M

— Elder of Ziyon 🇮🇱 (@elderofziyon) August 7, 2020
Reviewing BBC Arabic's 'Nakba Day' photo feature
On May 15th the BBC Arabic website published a photo feature and timeline of Mandatory Palestine, commemorating the 72nd Nakba Day. That account of events between 1915 and 1948 included misleading content ranging from erroneous phrasing to falsehoods.

Following communication from CAMERA Arabic between May 17th and May 21st, two cosmetic alterations were made to the original text which had little to do with the points we raised. A Stage 1b complaint which was submitted on June 3rd has gone unanswered for more than two months despite the policy set out in the BBC's complaints framework.

Below are some the errors which appeared in the item, followed by our related correspondence with BBC and observations (all translations, emphases and in-bracket remarks are by CAMERA Arabic).

1) The item states: "On May 15th of every year, Palestinians commemorate 'their catastrophe', which Israelis celebrate as a holiday of their country's establishment".

CAMERA's complaint: (May 17th): Since Israeli and Jewish holidays follow the Hebrew calendar and not the Gregorian one, Israel's Independence Day only rarely falls on May 15th. In 2020, it was April 29th.

BBC response: (May 21st): "A more accurate translation of our article would translate "عيد" as anniversary celebration not as "holiday" (as an official "national Independence Day"). We use the Gregorian calendar and the Palestinian "Nakba" is defined as that very day that Israel was Established on that land! Also, previous BBC articles do refer to both events as tightly linked. Please find note this quote from a fact file written by Jeremy Bowen, BBC Middle East editor: ("Every year for Palestinians this anniversary is a reminder of what they call the Nakba, or catastrophe. For them the last 60 years have been about dispossession and exile.")

CAMERA's observations: It is unclear why did BBC Arabia's editors feel the need to share with us which particular calendar they use considering that it is the day that Israelis observe that was at the core of their error. Of similar irrelevance is the proper translation of the word "عيد" in this context. Even if the one chooses to translate "عيد" as "anniversary celebration" or "commemoration" (We would prefer using another word, ذكرى) the entire sentence would still wrongly identify Israel's day of observance with May 15th.
Twitter Is Labelling Chinese, Russian, Other Government Media Accounts As 'State-Affiliated Media'
Twitter announced a plan Thursday to apply labels to media accounts affiliated with national governments including China and Russia.

The social media platform is now labeling media "where the state exercises control over editorial content through financial resources," Twitter wrote in a blog post announcing the move. State-financed media outlets such as BBC and NPR that operate "with editorial independence" will not be labeled, the company clarified.

"Unlike independent media, state-affiliated media frequently use their news coverage as a means to advance a political agenda," Twitter wrote in the post. "We believe that people have the right to know when a media account is affiliated directly or indirectly with a state actor."

The platform will also label government officials and other individuals who "are the voice of the nation state abroad," specifically accounts associated with China, France, Russia, the United Kingdom, and the United States, Twitter added. Labels will only be applied on countries that make up the UN Security Council, according to the blog post.

The platform will expand the labels for spokesmen and officials in the future.
Polish-language newspaper in Toronto blames Jews for the pandemic
A Polish-language newspaper in Toronto has published an article blaming Jews for the coronavirus pandemic.

B'nai Brith Canada, an organization that fights antisemitism, has filed a police complaint over the article published twice by the Głos Polski weekly.

"Propagating the lie that Jews are responsible for COVID-19 must be met with criminal charges, especially when someone does so repeatedly," said Michael Mostyn, the CEO of B'nai Brith Canada.

According to B'nai Brith, the article blamed the coronavirus pandemic on the Jewish community, claimed Jews were responsible for the creation of ISIS, and called Israel the source of the world's problems and "an emanation of the Devil himself."

The article also claimed that communist revolutionary Vladimir Lenin, Nazi propagandist Joseph Goebbels and Turkish President Recep Tayyip Erdoğan were actually Jewish.
Man in UK Caught on Video Telling Jewish Student 'We Should Have Gassed the Lot of You'
A man at a bar in Leeds, England, told a Jewish college student on Thursday that she should be "gassed" with other Jews in a confrontation that was filmed on the victim's phone, the Daily Mail reported.

The video — taken at a bar owned by the Wetherspoon company — at first showed a man telling Danielle Greyman, 21, that she looked like a Jew, before he identified himself as German.

The unidentified man then told her "we shoulda f–king gassed the lot of you," a clear reference to the extermination of Jews by the Nazis during the Holocaust.

When Greyman questioned whether he said he was going to "gas the lot of me," he confirmed, "We shoulda done."

The woman he was with then denied that they were racist.

After Greyman told them, "Oh that's really funny because what you've actually just done is commit a hate crime," the woman replied, "We're not being racist. I haven't said nothing. Get on with your drink and leave us alone."
Dallas prayer 'Zoom bombed' with messages saying 'Kill All Jews, Bomb Israel'
A US virtual prayer session that included several Dallas-area synagogues was "Zoom bombed" last week by intruders shouting hate messages.

The incident took place on July 30, the Jewish fast day of Tisha B'Av.

The intruders, faces covered, shouted and typed comments such as "Kill All Jews, Bomb Israel" and "Hail (sic) Hitler," Rabbi Ariel Rackovsky of Congregation Shaare Tefilla told the Dallas News on Tuesday. One continued to make the Nazi salute.

"We're not commemorating something — we are actually living through it. This is what Tisha B'Av looks like in the year 2020," he told the newspaper.

Some 100 people, ranging in age from preteens to 80 years old, were on the Zoom call at the time. After about five minutes the rabbis terminated the call and started a new one. One of the rabbis called the FBI, according to the report.

An FBI spokesman would not tell the newspaper whether the incident was being treated as a hate crime, but said such incidents are treated seriously.
What's So Great About the New Israeli Thriller 'Tehran'?
The opening scenes of Tehran, the new thriller from the Israeli public broadcast corporation Kan 11, tell the story of two Israeli backpackers who decide to take a cheap flight from Jordan on their way to India, and find themselves in trouble when their plane must make an emergency stop in Iran. It is a tight and tense opening, yet it also carries a somewhat unintentional hilarious subtext. An Israeli viewer is likely to giggle at the throwback to the good old days, less than a year ago, when Israelis could actually board an airplane and travel around the world, convinced that the Iranian nuclear program was the biggest threat to their safety. In fact, during the show's run on Kan 11, reality met fiction when a mysterious explosion occurred in an Iranian facility, attributed to Israel's secret war against the country's nuclear program. But few Israelis cared: With no end in sight to the COVID-19 crisis, most of them were worried about other, more immediate problems.

Yet Tehran has become a hit among Israeli viewers. Kan 11 broadcasts are not included in Israel's TV rating metrics, but it is estimated that 15% of Israeli television owners have watched the show, with digital streaming of the show's episodes reaching around 3 million views. Even before its broadcast, the show made headlines when it was purchased in a multimillion-dollar deal for international broadcast by the Apple TV streaming service. Iranian media added to the hype, publishing angry responses to the show's production—again, long before it even debuted.

What is it about Tehran that generated so much attention? It is not, in any way, an innovative contribution to the genre. Since the early 2010s, Israeli television had its share of political thriller productions, notably Prisoners of War (originally Hatufim, which served as the basis for the American genre drama Homeland), Gordin Cell (directed by Tehran's Daniel Syrkin) and of course, the international hit Fauda (from Tehran writer Moshe Zonder).

The first episode did little to suggest complexity of the kind that Fauda offered, with its presentation of the Israeli-Iranian conflict as an us-versus-them, good-guys-versus-bad-guys affair. The above-mentioned emergency landing in Iran, which opens the episode, turns out to be a cover for the infiltration of a young Iranian-born Israeli hacker Tamar (played by Niv Sultan) into the country as part of a larger plan to launch an attack on its nuclear facilities. As zero hour for the attack approaches, catching Tamar becomes an obsession for Faraz Kamali (Shaun Toub), a high-ranking officer in the Iranian security service. The episode effectively keeps viewers at the edge of their seats with a seemingly endless supply of schemes and cliffhangers. Yet it also feels one-dimensional, portraying the Iranian characters as cartoon villains and the Israelis as cold professionals.
Singapore trials Israeli drones to help enforce social distancing
Singapore's police have been trialling two pilotless drones developed by Israel's Airobotics to help enforce social distancing measures aimed at containing the spread of COVID-19.

The small machines weigh 10 kg (22 pounds) and are programmed to track anomalies such as gatherings and stream footage to the police.

The three-and-a-half-month trial, over an industrial estate in the west of the city, is the first time automated commercial drones have been approved to fly over a major metropolis, according to Airobotics.

"Specifically for COVID, what we are doing is helping them maintain normal operations," CEO Ran Krauss told Reuters. "The pandemic created a situation where it might be difficult for police to maintain operations."

Singapore government's Home Team Science & Technology Agency (HTX) said it had trialled the drones with police.

They can pinpoint locations and zoom into areas that might not be visible to police officers on foot or in vehicles, Senior Engineer Low Hsien Meng from HTX's Robotics, Automation & Unmanned Systems Centre, said.

Airobotics, which has raised $120 million in funding, said it had invested some $100 million to develop the drones. It was leasing them to HTX and also for business and industrial use in Israel and the United States, it said.
A good time to celebrate the Jewish peoples inextricable bond to the land of Israel! #IndigenousDay #WeAreIndigenous https://t.co/lUKnXMBxQw

— Arsen Ostrovsky (@Ostrov_A) August 7, 2020
Jewish World Mourns Passing of Renowned Talmudic Scholar Rabbi Adin Steinsaltz
The Jewish world was in mourning on Friday following the death of Rabbi Adin Steinsaltz — the scholar who revolutionized the study of Jewish texts with his rich and accessible commentaries on the Bible and the Talmud — at the age of 83.

Born in Jerusalem's Katamon neighborhood in 1937 into a secular family, Steinsaltz developed a fascination with the Jewish religious tradition while in high school — a development that was to result in an unparalleled career as a Jewish religious scholar and advocate.

He was best known for his 41-volume translation of the Talmud into modern Hebrew, becoming the first rabbi since the 11th-century French sage Rashi to complete such a task. Published in 2010, this monumental work has since been translated into English.

Steinsaltz wrote over 60 books on Jewish thought, life and mysticism. Among his many achievements was the foundation of The Free Jewish University in Moscow in 1990, the first openly-religious educational institution to serve the Jewish community in the former Soviet Union.

Honors he received in Israel included the Israel Prize, the Presidents' Medal and the Yakir Yerushlayaim Prize. He held honorary doctorates from Bar-Ilan University, Ben-Gurion University, and Yeshiva University.

Tributes to Steinsaltz were led by Israeli President Reuven Rivlin and Prime Minister Benjamin Netanyahu.

Rivlin lauded Steinsaltz as "a man of great spiritual courage, deep knowledge and profound thought who brought the Talmud to Am Yisrael (the people of Israel) in clear and accessible Hebrew and English, like a modern-day Rashi."

In a deeply-personal message, Netanyahu declared, "From the depths of my heart, I lament the passing of Rabbi Adin Steinsaltz, whose knowledge was vast, a Torah genius and a man of exemplary spirit."

Netanyahu recalled his many discussions with Steinsaltz at the rabbi's Jerusalem home, describing them as "spiritually uplifting conversations that embraced the entire world — Tanakh, the wisdom of our sages, history, philosophy, culture, linguistics and more. I also read his books that were imbued with wisdom, knowledge, contemplation and faith."
---
---
We have lots of ideas, but we need more resources to be even more effective. Please
donate today
to help get the message out and to help defend Israel.