From Ian:
---
As We Search for a COVID Vaccine, Remembering Past National Unity and the Legacy of Jonas Salk
Each year in the 1940s and '50s, more than 15,000 Americans were paralyzed by polio and thousands died. The disease reached its peak in the United States in 1952, leaving 3,145 Americans dead and some 21,269 paralyzed. As with the country and world at this time struggling to deal with another deadly virus — SARS-CoV-2, more commonly referred to as COVID-19 — methods to combat the contagion included quarantines, prevention efforts, and the race for a vaccine.

Decades ago, in a nation struggling to deal with the scourge that came each summer to prey on America's children, a champion emerged in the form of Dr. Jonas Salk, a soft-spoken American Jewish scientist at the University of Pittsburgh who developed the first, and ultimately most effective, vaccine to eradicate polio, a disease that had plagued humanity for millennia. Known for his dedication, brilliance, and altruism, Salk and his work in the field became the stuff of legend. An official announcement of the vaccine's safety and efficacy on April 12, 1955 catapulted him to international fame and enshrined him as a titan in the history of science and humankind.

It also made him a legend in the American and world Jewish communities.

Jewish Americans and others among Salk's early vaccine volunteer subjects, one of his former lab workers, and his son Peter Salk, a doctor and part-time professor of infectious diseases at the University of Pittsburgh, spoke with JNS about their recollections of the man and scientist. They also shared their memories of the polio years, thoughts on similarities and differences between the polio and COVID-19 eras, and considered what lessons might be applied from that time to the current predicament in the United States and the world.

Many people who were infected with polio were asymptomatic and never became sick. Some developed mild, flu-like illness, usually with fever, sore throat, and achiness, and recovered. In other cases, however, the disease progressed to severe symptoms, including very bad muscle cramps, weakness, and paralysis within a week.

In the worst cases, polio resulted in death or lifelong paralysis inside an iron lung, a coffin-like respirator that took over breathing for an afflicted individual.
More than 500 Israelis have died from COVID-19 in July-August
Over 500 Israelis have died of COVID-19 since July 1, according to Health Ministry data, with the death toll since the start of the pandemic rising to 825 on Sunday.

The Health Ministry confirmed 2,212 new coronavirus cases throughout the weekend on Friday and Saturday. Having crossed the 100,000 mark on Friday, the official tally stood at 102,150 as of Sunday morning, with 22,022 active cases.

Of them, 408 were in serious condition, including 112 on ventilators. Another 186 were in moderate condition, and the rest had mild or no symptoms.

The ministry said 26,372 coronavirus test results returned Friday, of which 5.7 percent were positive, and 10,260 results came back Saturday, with 7% of them showing a positive result. Testing levels normally go down considerably during weekends.

The death toll increased by six since Saturday evening, reaching 825.

A ministry tally indicated that more than 500 Israelis have died during July and August, compared with 320 from March to June.

The Health Ministry said 9,367 new cases were confirmed last week, including 1,374 in Jerusalem, 494 in Bnei Brak, 372 in Modiin Illit, 342 in Ashdod and 267 in Tel Aviv. No infections were found in only in few towns and communities.
Top UK scientist warns COVID-19 likely won't ever truly go away
A former chief scientific adviser to the British government has said COVID-19 will likely be around forever, and that regular vaccination will be needed to contain the coronavirus and prevent it from spreading.

"This is a virus that is going to be with us forever in some form or another, and almost certainly will require repeated vaccinations," Sir Mark Walport told the BBC in an interview Saturday. "So, a bit like flu, people will need re-vaccination at regular intervals."

Unlike diseases such as smallpox, "which could be eradicated by vaccination," Walport said the novel coronavirus was more like influenza, requiring people around the globe to be inoculated "at regular intervals."

Walport was not referring to the global pandemic continuing, but rather to the virus remaining a recurring problem even after the pandemic itself has been brought under control.

His comments came a day after WHO chief Tedros Adhanom Ghebreyesus's comments that the pandemic could be over in two years, noting the Spanish Flu lasted from 1918 to 1920.

Walport, a member of the Scientific Advisory Group for Emergencies, stressed the global population is now much larger and that denser living conditions and increased travel allow the virus to spread more easily.

He also expressed concern over rising infection rates in Europe and elsewhere in the world, warning the pandemic could again get "out of control."
Tedros Adhanom Ghebreyesus, director-general of the World Health Organization, speaks during a news conference on updates regarding the novel coronavirus, at the WHO headquarters in Geneva, Switzerland. (Salvatore Di Nolfi/Keystone via AP, file)

In his comments Friday, Tedros sought to draw favorable comparisons with the notorious flu pandemic of 1918.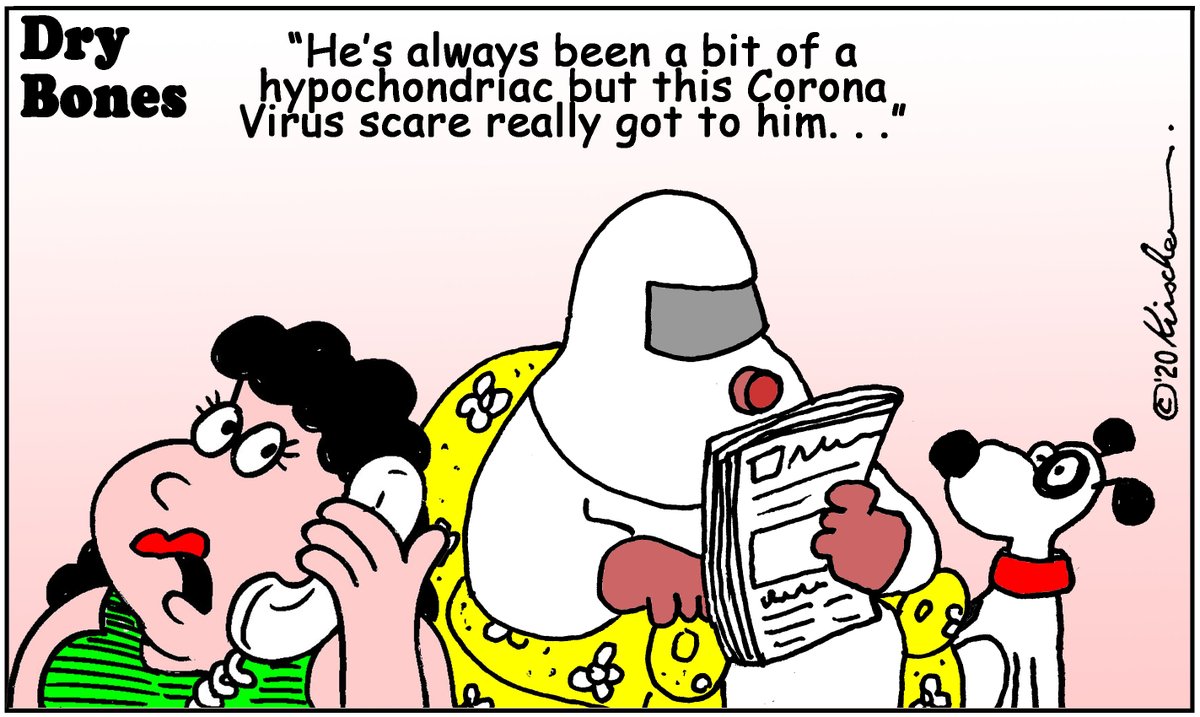 Iran and the Israel-UAE deal
Ever since its establishment, the Islamic regime has worked tirelessly to spread its revolutionary ideology throughout the Muslim world. This has caused tensions with countries across the Persian Gulf, including Saudi Arabia, Bahrain, the UAE and Iraq (during the reign of Saddam Hussein). This rivalry was one of the key factors leading to the formation of the Gulf Cooperation Council (GCC) in 1981. The GCC's official goal was to strengthen and stabilize the Gulf principalities by tightening their security and economic ties. They were brought together largely by their collective fear of revolutionary Iran.

According to media reports, Bahrain is likely to be one of the next Gulf States to advance its ties with Israel. There too, Iran's subversion of Bahrain served as a catalyst for the Khalifa family to establish ties with Israel.

Bahrain's demographic structure is 70 percent Shi'ite, which rendered it, in the eyes of the Iranian regime, fertile ground for the advancement of its revolutionary worldview. As early as December 1981 the "Islamic Front for the Liberation of Bahrain" tried and failed to overthrow the ruling monarchy and establish an Iran-backed theocratic regime, and in 1996 the Bahrain authorities uncovered another attempt by Tehran to overthrow the regime and replace it with a theocracy according to the Velayat-e Faqih (Guardianship of the Islamic Jurist) model. Iran accompanied these subversive activities with "soft power" measures and support for opposition organizations, and it trained militants in the emirate.

The Iranian revolutionary model has been a threatening and destabilizing factor in the Middle East for decades. The greater Iran's hostility toward the countries in the region, the greater the likelihood that they will eventually come together in some way to oppose it.

The formation of alliances among countries experiencing a common threat is not a new phenomenon in the Middle East. This was true six decades ago, when the Iranian monarchy felt threatened by the spread of Arab nationalism led by Gamal Abdel Nasser, and it is true today. The expression "the enemy of my enemy is my friend" is as valid today as it ever was, despite attempts to throw that realpolitik model into the so-called dustbin of history.

Revolutionary ideology relies by definition on the demonization of the adversary as a means of justifying its path and values. The survival of a revolutionary regime depends, to a large extent, on its ability to sustain such thinking in the minds of its citizens. The Israel-UAE deal makes it much harder for the Iranian regime to justify an imperialist foreign policy that comes at the expense of the Iranian people.
We Need This Change in the Arab World
"What is the difference between a Jewish person and an Israeli?" my mother, a religious and traditional Emirati, asked.

"Well," she said, "when they start coming here, we shall get to know them better."

For women trapped in the dogma of tradition, half in-half out, adventurous but guilt-stricken, we now feel proud of the choices we made to carve a niche for ourselves, because this niche is the new center. We can finally be ourselves and create the lives we wanted: to be out in the world, not in the confinements of a golden cage.

There was for so long the mantra of "Israel is the enemy." It was a mantra that people could not break out of and that they believed without proof. These people are now quiet. We need this change in the Arab world. It has taken so long to come.
How I became Chief Rabbi of the UAE and why that matters to global Jewry
Being the chief rabbi of a nascent Jewish community, especially in an Arab country, takes a lot of explaining. One of the people who congratulated me early on was New York Times journalist David Brooks, who often joked that being a conservative columnist at the Times was like being the Chief Rabbi of Mecca. "Mazal tov," he said in this video clip, "from one chief rabbi to another".

I have become accustomed to all the questions people naturally ask: How did that happen? Do they really need a chief rabbi? Who appointed you? What do you do?

Here is my story.

I received my formal semichah, rabbinic ordination, at Yeshiva University in 2004. But a different moment of ordination actually occurred during my studies, in September of 2001. I was working as a rabbinic intern at the Hebrew Institute of Riverdale, teaching Daf Yomi and organizing the early morning services. On the morning of September 12, Rabbi Avi Weiss, the Senior Rabbi, walked into shul covered in dust and ash from being at Ground Zero all night. He asked if I would come back downtown with him. I was 23 years old.

"But I am just a student. The police won't let me through."

"You are right," he said. "Come with me." We walked together to his office. He took out a piece of stationery and wrote on it, "Yehuda Sarna is a rabbi at our synagogue." He folded it, placed it into an envelope, and handed it to me. "Now you are a rabbi. Let's go."

Looking at the letter now, I realize that Rabbi Weiss never dated it. In fact, it's power is timeless.

The scenes of the rescue effort are still vivid to me. But perhaps what stuck with me most was the feeling of not having a script, of not knowing what to say as I tried to comfort and support rescue workers. So much of my learning and training had been around prescribing the right formulas, gestures or actions. Here there was no script. Perhaps that was my destiny: to be a rabbi in spaces where no script has yet been written.
Pompeo to visit Sudan, push for 'deepening' its ties with Israel
US Secretary of State Mike Pompeo will discuss ties between Israel and Sudan when he meets with Sudanese leaders during his trip to the Middle East this week, the State Department said Sunday.

Pompeo is set to visit Israel, Sudan, Bahrain and the United Arab Emirates this week as the Trump administration seeks to capitalize on momentum from the historic agreement between Israel and the UAE to establish diplomatic relations.

"In Sudan, the secretary will meet with Prime Minister Abdalla Hamdok and Sovereign Council Chair General Abdel Fattah al-Burhan to discuss continued US support for the civilian-led transitional government, and express support for deepening the Sudan-Israel relationship," a State Department statement said.

Pompeo's visit to Khartoum will come amid increasing signs that Sudan and Israel are moving to improve ties.

Over the weekend, an Arabic report said that Mossad chief Yossi Cohen met recently with Mohammed Hamdan Dagalo, the deputy head of Sudan's ruling military council, in a meeting organized and hosted by the UAE. Sources with knowledge of the Cohen-Dagalo meeting told the Qatari news outlet Al-Araby Al-Jadeed that Sudan's military council is interested in improving ties with Israel.

Also last week, Sudan's foreign ministry spokesman, Haidar Badawi Sadiq, told Sky News Arabia that Khartoum "aspires towards a peace agreement with Israel… a relationship of equals built upon Khartoum's interests."
2/3 Sudanese Politician Mubarak Al-Fadil Al-Mahdi: Israel Can Help Sudan with the Lifting of International Sanctions pic.twitter.com/OQs3Sk8HPf

— MEMRI (@MEMRIReports) August 23, 2020
Adel Al-Karaawi, Spokesman for the Iraqi Ansar Allah Militia: The UAE Has Earned the Status of an Apostate; We Shall Sink It Along with Israel pic.twitter.com/211TZLins5

— MEMRI (@MEMRIReports) August 23, 2020
Israel is a sovereign state, and like all sovereign states, it gets to choose its own capital. Recognition of such isn't a slap, @EliStokols @LATimes.

The Palestinians can be offended by the sun shining and the grass being green, but simply recognizing reality isn't an insult. pic.twitter.com/JPDOnXOZ0o

— HonestReporting (@HonestReporting) August 23, 2020
Erdogan talks with Abbas, says he opposes Arab-Israeli normalization
Turkey's President Recep Tayyib Erdogan spoke with Palestinian Authority President Mahmoud Abbas on a range of issues during a phone call, in which he stressed Turkish opposition to Israeli plans to annex portions of the West Bank, support for the Palestinian cause and opposing Arab-Israeli normalization until the establishment of a Palestinian state, the Palestinian news agency WAFA reported Sunday.

Erdogan also expressed his support for holding an emergency meeting in the Organization of Islamic Countries (OIC) to reaffirm support for Palestinian interests, while also offering assistance in the form of medical aid to the Palestinians to help combat the spread of coronavirus.

Abbas thanked Erdogan for his expression of support, in addition to congratulating the latter on the recent Turkish discovery of a large gas field in the Black Sea.

The two leaders also spoke about unity efforts between Fatah, the largest faction in the Palestine Liberation Organization and the terrorist organization Hamas, which operates in the Gaza Strip. The two rival Palestinian organization have had fraught relations since the Palestinian Legislative Elections in 2006 and Hamas' subsequent violent takeover of Gaza.
Turkey's Erdogan hosts large Hamas delegation with wanted terrorist
Turkish President Recep Tayyip Erdogan hosted a large Hamas delegation on Saturday on the eve of US Secretary of State Mike Pompeo's visit to Israel.

The meeting was the latest in a series of high-profile Hamas meetings in Turkey that have all been pushed by Erdogan and his team. Ankara is a supporter of Hamas, which has been accused of plotting attacks on Israel in Turkey. The country has given Hamas members citizenship, according to media accounts in the United Kingdom.

Both Hamas and Turkey's ruling party have roots in the Muslim Brotherhood, a far-right religious, extremist organization. Members of the Muslim Brotherhood have been accused of having antisemitic views.

Hamas praised the meeting with Erdogan on Saturday in a press release. The delegation included Hamas deputy chief Saleh al-Arouri, chief of Hamas abroad Maher Salah, Hamas head of Arab and Islamic religions Ezzat al-Rihiq and Hamas representative in Turkey Jihad Yaghmor, it said. Arouri is a wanted terrorist.

Hamas head Ismael Haniyeh "congratulated Erdogan on the advent of a new Hijri year, discovery of a new natural-gas field and the reopening of the Aya Sofia Mosque." The mosque was opened in what had been a museum and historic church. It is one of two ancient churches the Ankara regime recently turned into mosques.
Erdogan meet with Hamas leadership in Istanbul today.

Second from Erdogan's right is Saleh al-Arouri, Hamas deputy leader. US has designated him a senior terrorist and has a $5m bounty on his head but Erdogan hosts him openly. pic.twitter.com/3JUzmsLXCL

— Raf Sanchez (@rafsanchez) August 22, 2020
Michael Lumish:
The "West Bank" and "Newspeak"
Most people have no idea that the term "West Bank" is brand-spanking new in historical terms. The area has been known as Judea and Samaria (or Yehuda and Shomron in the Hebrew) and has been discussed in those terms for thousands of years.

It was only after the Hashemite Kingdom of Jordan decided to erase Jewish history on historically Jewish land in the middle of the twentieth-century that suddenly the "West Bank" came into usage. Today when people use the term "West Bank" they are unknowingly expunging Jewish heritage from the very land of our ancestry.

The reason for this is obvious.

Most of the Arab world and their progressive-left allies in places like the European Union and the Democratic Party have no intention of letting our Jewish brothers and sisters live in peace in the land of our indigeneity.

Instead, they want to hand-over the Jewish heartland to the very enemies of the Jewish people. People who sided with the Nazis during World War II and who have never ceased trying to chase the Jewish people out of our traditional homeland or, from the seventh century onward, forcing us to live as second and third-class non-citizens under the imperial boot of Sharia law.

This is why terminology is so important.

"West Bank" represents nothing so much as Orwellian "Newspeak."
Two high-ranking US delegations will reportedly be visiting the Middle East this week, not long after Israel and the UAE agreed to a US-mediated deal to normalize bilateral relations. And there could soon be other countries following suit... pic.twitter.com/raZqkK23Vb

— HonestReporting (@HonestReporting) August 23, 2020
Israel, Honduras pursue warmer ties
Israel on Thursday opened a new bureau of cooperation in the Honduran capital of Tegucigalpa, in a sign of the warming ties between the Jewish state and the Central American country.

Honduran President Juan Orlando Hernandez attended the ceremony personally. Israeli Foreign Minister Gabi Ashkenazi tweeted, "The Israeli flag flies in Honduras again, for the first time in 26 years.

"I congratulated the president of Honduras and my counterpart on the recognition of Jerusalem as the capital of Israel and promised to deepen cooperation and friendly relations between the two countries."
Switzerland may ban terrorist organization Hezbollah
The initiative continues that "The EU previously banned the [military] arm that engaged in terrorist activities. It is not known which activities Hezbollah is developing in Switzerland. In view of the neutrality of Switzerland, however, the activities of Hezbollah cannot be legitimized and a report is also advisable for reasons of security policy."

A full ban of Hezbollah's activities in Switzerland would mean that the Lebanese organization's symbols would be banned and its bank accounts and assets seized and frozen within Swiss territory.

In addition to Germany, the United Kingdom, Lithuania and the Netherlands have banned the entire Hezbollah organization. The European Union merely outlawed Hezbollah's so-called "military arm" in 2013 and allowed its "political arm" to operate and raise funds and recruit new members for the umbrella Hezbollah movement in Beirut, Lebanon.

The Arab League, Israel, the US, Canada and many Latin American countries have designated Hezbollah's entire entity a terrorist movement.

Former US ambassador to Germany Richard Grenell played a crucial role in convincing Germany's government to ban all of Hezbollah activities in April.
Clearing Al-Jazeera's Smokescreen—and Qatar's
For years, Al Jazeera—media mouthpiece for the terror-supporting Qatari regime—has defied attempts at being forced to comply with U.S. laws concerning foreign propaganda outlets. This is troubling. But recent actions by the Department of Justice (DOJ), as well as scrutiny from Congress, suggest the game is changing.

Spearheaded by Sen. Marco Rubio (R-FL) and Rep. Lee Zeldin (R-NY), 10 members of Congress recently wrote a letter to DOJ to demand that Al Jazeera register under the Foreign Agents Registration Act (FARA) and comply with new Federal Communication (FCC) laws pertaining to foreign government-controlled media outlets.

Coming after DOJ actions that resulted in the registration of the Turkish Radio and Television Corporation (TRT) under FARA, which the letter prominently notes, this is a nightmare for Al Jazeera. As the Foundation for the Defense of Democracies' Varsha Koduvayur explained, TRT's registration "sets the precedent for Al Jazeera...to register as well."

The letter cuts through Al Jazeera's bombast to get to the heart of the issue: "If the DOJ has found that TRT is subject to FARA registration due to the government of Turkey exercising 'direction and control of TRT by regulation and oversight,' as well as 'by controlling its leadership, budget and content,' then the same is true of Al Jazeera."

Al Jazeera recognized this threat. Their spokesman previously denounced Koduvayur's suggestion that TRT's precedent demands Al Jazeera register as "erroneous claims and tired, false narratives [that] are part of the aggressive lobbying" by Qatar's foreign rivals—namely, Saudi Arabia and the United Arab Emirates.

But this sort of substance-less bluster didn't bully the numerous congressmen who have the facts on their side.
What is Hamas trying to achieve by provoking Israel? – analysis
Concerned about the world's preoccupation with the outbreak of the coronavirus pandemic and the Arab countries' apathy towards the Palestinians, Hamas is again seeking to spotlight the Gaza Strip by initiating a series of provocations against Israel.

Hamas is worried that the growing economic crisis in the Gaza Strip will trigger another wave of protests, similar to those that erupted in various parts of the Gaza Strip last year.

Hamas is fearful that the unrest will undermine – or even end – its rule over the Gaza Strip.

But Hamas also knows that an all-out military confrontation with Israel could bring an end to its rule over the Gaza Strip.

That is why Hamas is now trying to find a way to force the Israeli government to comply with its demand to ease restrictions on the Gaza Strip without jeopardizing its own rule.

As part of its effort to draw the world's attention to the Gaza Strip, Hamas decided two weeks ago to resume the incendiary and explosive-laden balloon attacks on Israel.

The decision came after Hamas realized that the international community, including Egypt and Qatar - which were separately involved in brokering previous ceasefire understandings with Israel – had lost interest in the Gaza Strip.
2 suspected explosive devices found in south as Gaza balloons spark 11 fires
Two suspected explosive devices were found Sunday in southern Israel after apparently being flown into Israeli territory from the Gaza Strip, as balloon attacks continued throughout the day, according to officials from the Eshkol Regional Council.

"One device was found next to a playground and a second was found in a tree. In both cases, a police sapper was called. No damage or injuries were caused," an Eshkol spokesperson said.

Throughout the day, terrorists in the Hamas-ruled Strip launched dozens of balloons carrying explosives and incendiary devices into southern Israel, causing at least 11 fires, officials said.

According to Fire and Rescue Services, fires were reported in the areas of Sha'ar Hanegev, Eshkol, Hof Ashkelon and Sderot. The fire department said most of the fires were relatively small and did not represent a threat to nearby communities.

Over the past few weeks, Palestinians in Gaza have again begun launching balloon-borne incendiary and explosive devices into southern Israel, sparking dozens of fires that caused environmental and property damage in the region. Rockets have also been fired on multiple occasions at Israeli cities and towns, including over a dozen projectiles overnight Thursday-Friday. Those attacks have drawn daily retaliatory Israeli strikes against Hamas installations.
PMW:
PA proud it sends kids to die: "Our [children] teach the world what sacrifice and self-sacrifice are," says PA official
Palestinian kids' destiny is to die for Palestine - they should "sacrifice" themselves for Jerusalem and its holy sites! That is the official message from Abbas' Presidential Office.

In an interview on official PA TV, the Director of the PA Presidential Office's Jerusalem Unit bragged that "the boys and girls of Jerusalem are teaching the entire world what sacrifice and self-sacrifice are":

PA Presidential Office's Jerusalem Unit Director Mu'tasim Tayyim: "As long as Jerusalem is occupied, there will be an escalation in the Palestinian struggle. As long as Jerusalem is occupied, our souls and blood are for Jerusalem, for its holy sites. We won't hesitate to protect and defend Jerusalem… and everything that is Arab-Palestinian-Islamic-Christian in Jerusalem… The boys and girls of Jerusalem are teaching the entire world what sacrifice and self-sacrifice are."

[Official PA TV, Good Morning Jerusalem, July 24, 2020]

Palestinian Media Watch has exposed numerous similar statements by PA and Fatah officials, songs, and children's poems that encourage Palestinian youth to "become Martyrs" for "Palestine." Recently, in the context of Israel's presumed application of Israeli law to the Jordan Valley and the Jewish towns on the West Bank, the PA broadcast several music videos urging Palestinians to seek death as Martyrs, tempting them with the promise of marrying the 72 Virgins of Paradise in a "wedding procession on the day that Martyrdom-death is granted" as is Islamic belief:
Hezbollah shot down an Israeli drone in southern Lebanon
Hezbollah shot down an Israeli drone near Ayta ash Shab in southern Lebanon on Saturday, according to Hezbollah-affiliated Al-Manar news channel. The report was confirmed by the IDF.

Ayta ash Shab is located near Shtula in northern Israel.

The drone was captured by Hezbollah terrorists, Al-Manar reported.

The drone fell in Lebanese territory, the IDF said, adding that no sensitive information had been compromised.
US slaps visa restrictions on 14 Iranians over human rights violations
he US on Friday said it was imposing visa restrictions on 13 Iranian officials it accused of involvement in "gross violations of human rights" for a 1990 assassination of an Iranian opposition figure in Switzerland.

The State Department did not name the 13, but in a statement said it was also designating a 14th Iranian, Hojatollah Khodaei Souri, who it said as director of Iran's Evin Prison ran an institution "synonymous with torture and other cruel, inhuman, or degrading treatment or punishment."

"The United States will continue to pressure Iran to treat its own people with dignity and respect," US Secretary of State Mike Pompeo said.
Former Iran soccer team coach denounced for rejecting anti-Israel policies
Mohammad Mayeli-Kohan, a former coach of Iran's national soccer team from 2009 to 2011, was heavily criticized for rejecting Iran's policy of not recognizing and calling for the destruction of Israel, according to Radio Farda, the Iranian branch of the US government-funded Radio Free Europe/Radio Liberty news service.

The former coach expressed his views against long-time Iranian policy of aggression against Israel during a recent online program, when he said that Iran needs to recognize all UN members if it is to accept the authority of international organizations, which includes not calling for the destruction of a member state.

"We can't accept some things about the United Nations and refuse to accept others," the former coach noted.

Iranian hardliners were quick to respond to Mayeli-Kohan's comments by asserting the latter is stupid, a mercenary and a Zionist. Last Thursday, the Athletes' Basij Militia, which is associated with the Iranian government, said the former coach was seeking to attract attention to himself.

"Shame on people who have such beliefs and close their eyes to the tears of the parents of martyred children in Yemen, Palestine, Afghanistan, Lebanon and Syria," the statement said, while also calling on Mayeli-Kohan to apologize.
Lord John Mann joins Combat Anti-Semitism Movement advisory board
UK politician and antisemitism adviser Lord John Mann has joined the advisory board of the watchdog organization Combat Anti-Semitism Movement (CAM), the group announced Thursday.

Mann is considered one of the leading voices against antisemitism in the UK, and has been widely praised for his efforts. He previously served in the House of Commons as part of the Labour Party, but resigned in 2019 after accusing then-party leader Jeremy Corbyn of "giving the green light to antisemites," and asked him to resign "for the good of the Labour Party." Corbyn did step down from his leadership position after his party's failure to dethrone the incumbent Conservative Party in the UK general elections.

Following this, Mann was inducted into the House of Lords in October 2019 to serve as the new independent antisemitism adviser, where he was inducted by fellow peer and former UK chief rabbi, Lord Jonathan Sacks.

Since then, he has continued to serve as a leading voice against antisemitism.

"The battle against antisemitism has not only played a major role in my public life. It is also an issue which I am passionate about on a personal level. The disease of antisemitism is not simply a problem for Jewish communities, it is a destructive force for all of society.

"Worryingly, in these challenging times, antisemitism is experiencing a resurgence across the world," Mann said in a statement.
CHICAGO: "the world is going to end if we do not get a green new deal"

A #BLM organizer shouts

He also says the world will end if "we keep allowing Israeli brigades..into Palestine"

All this after talking about the end of capitalism

What does this have to do w/ Black Lives? pic.twitter.com/N13IfXfctT

— ELIJAH RIOT (@ElijahSchaffer) August 23, 2020
Indy peddles myth that Palestinians compromised in accepting '22% of Palestine'
By uncritically citing Ashrawi's claim that a Palestinian state in even 100% the West Bank, Gaza and east Jerusalem would be a big compromise, as it represents a measly 22 per cent of "historic Palestine", Macintyre is egregiously misleading readers.

There was never, at any point in history, a sovereign Palestinian state, and in fact Palestinian national identity (as a unique nationalist movement separate from Arab or tribal identities) is only a 20th century phenomenon.

The implicit suggestion of the "Palestinian compromise" narrative, that a Palestinian state in the West Bank, Gaza and east Jerusalem is only 22% of 'their historical homeland', falsely suggests that the entire land, from 'the river to the sea', is and always was Palestinian, and that any Jewish state on this land is a "compromise" of their rights to all of it..

The truth is, however, that Israel has conceded most of their "historic land" as promised to them by the 1922 Mandate for Palestine – arguably the earliest modern legal codification of an area known as "Palestine".
BBC News amends inaccurate claim concerning 'previous US positions'
As we see, the BBC claims that the 'Peace to Prosperity' proposal "allows for the incorporation of all the settlements by Israel as a fait accompli – something no previous US administration has done".

In fact the document – in which the word 'vision' is repeatedly used to describe the US proposals and which includes maps described as "conceptual" – clearly states that:

"The peace agreement that will hopefully be negotiated on the basis of this Vision should be implemented through legally binding contracts and agreements (the "ISRAELI-PALESTINIAN PEACE AGREEMENT")."

Section 22 of the document is titled 'Conduct during negotiations' and it opens with the words "We hope that the parties [Israel and the Palestinians] will seize the opportunity, embrace this vision and begin negotiations" before going on to outline expectations from the parties "during the peace negotiations".

That is clearly not consistent with a 'fait accompli' (i.e. something that has already happened or been done and cannot be changed) as claimed by the BBC and hence one can but wonder if BBC staff have actually read the document concerned.

Nevertheless, this very belated amendment to the two BBC articles at least means that those accessing online material which the BBC describes as 'permanent public record' will no longer be misled on the issue of "previous US positions".
Newsweek Corrects Zaha Hassan Op-Ed Citing Tel Aviv as Israel's Capital
For the second time in just over a month, CAMERA has prompted Newsweek to correct an erroneous reference to Tel Aviv as Israel's capital. In her Aug. 18 Op-Ed, Zaha Hassan, a visiting fellow at the Carnegie Endowment for International Peace, used the common journalistic practice of referring to a nation's capital city as shorthand for the country's government, citing Tel Aviv ("The Israel-UAE Accord Is a Mere Sideshow").

The Op-Ed erred: "Blame it on the fact that Arab regimes of questionable repute and in need of refurbishing their tarnished image believe that the road to redemption in Washington runs through Tel Aviv."
Jerusalem, not Tel Aviv, is Israel's capital. Numerous media outlets have corrected this very point in the past, including The Los Angeles Times, Washington Post, Associated Press, Reuters and The Guardian, among many others. Even Arabic-language reports at Al Hurra and CNN were commendably corrected this summer in an encouraging first.
Newsweek itself twice before corrected the very same point. Most recently, Newsweek corrected the terminology last month and appended the following correction to article:

This article has been updated to no longer refer to Tel Aviv as shorthand for the Israeli government.
Austrian Jewish leader violently assaulted in Graz
An unknown assailant on Saturday attacked the president of the tiny Jewish community in Graz, Austria, with what is believed to have been a baseball bat.

When Elie Rosen "left his car, he was attacked by the stranger with a wooden stick, apparently a baseball bat," Austrian newspaper Der Standard reported. "He managed to escape back into the car at the last second. After that, the attacker hit the vehicle with the baseball bat before he fled."

The Austrian government in Graz provided personal protection for Rosen after the attack. Austrian Chancellor Sebastian Kurz expressed shock over the attack, Austrian news outlet ORF reported.

The Graz Synagogue was attacked twice over the past week. Last Wednesday, antisemitic pro-Palestinian graffiti was smeared on the building.
The slogan "Free Palestine" was written on the synagogue, a phrase that typically means the elimination of the Jewish state, Rosen told the Wiener Zeitung newspaper.

"In Graz, we are dealing with a stronger left wing and anti-Israel antisemitism," he said. "We can clearly determine that." The attack was not carried out by right-wing extremists, he added.
Austrian Leaders Condemn Attack Against Jewish Community in Graz
Austrian Chancellor Sebastian Kurz and other senior government politicians said they were shocked by an attack on a Jewish community leader in the southern city of Graz on Saturday, and ordered tighter security at Jewish institutions around Austria.

An unknown assailant attacked the Graz Jewish community's president, Elie Rosen, with a wooden club on the premises of a synagogue, which was twice targeted by acts of vandalism in the past week, the community said in a statement late on Saturday.

Rosen took shelter in his car and was unhurt. The attacker then fled, according to the statement.

Police in Styria, the province where Graz is located, said they are searching for the suspect.

Kurz said on Twitter he was shocked by the attack on Rosen and authorities would do what they could to find the perpetrator and guarantee the security of the Jewish community in the country.

Interior Minister Karl Nehammer said, also on Twitter, that surveillance of all Jewish institutions in Austria would be tightened in response.
Racist Wiley at it again: 'Jews chew up' black musicians and 'run the Earth'
Grime artist Wiley was at it again this week, telling an online audience that Jewish music managers "chew up and spit out" black musicians because Jews "run the Earth" and "own everything".

He made the remarks in an interview with football podcasters FilthyFellas, whose creators distanced themselves from some of his views, calling his antisemitic outburst on social media last month "a massive error".

Asked about the origins of it, Wiley said it came from American rapper and comedian Nick Cannon, who was fired from ViacomCBS in July for making antisemitic comments in a podcast, endorsing conspiracies about Jews controlling finance.

For several days, beginning on 24 July, Wiley started ranting on Twitter, Instagram and Facebook, calling Jews "cowards" and "snakes", suggesting Jews control black people, and comparing Jews to the Ku Klux Klan.

Insisting that he was sober at the time, Wiley said: "Obviously I was doing my own thing, but Nick Cannon just flicked me into the pool, and I started swimming."
SS Officer hailed as a 'hero' by New Zealand media dies at 97
A decorated Waffen-SS officer has died, aged 97, in New Zealand. During his lifetime he was a controversial figure having been lauded by local media as a "remarkable survivor" of WWII and a "pioneer" of skiing in his adopted country, to the dismay of many Kiwis.

Willi Huber was born in the Austrian Alps in 1923, the son of a farmer. At 17, he volunteered to serve with the Waffen-SS, in which he served as both a machine-gunner and then as a gunner in Panzer tanks, including in the Russian invasion in 1941. During the course of his service he was awarded two Iron Crosses, one first and one second class for his role in the eastern campaigns.

Following the war he was interred as a political prisoner in an American POW camp, before moving to New Zealand in the 1950s. There, he married and had four children. He also helped found the Mt. Hutt ski area, spending a winter living alone in a hut he built at 2000 meters while he mapped out ski runs and the route for the access road before installing the infrastructure, online magazine Stuff reported.

However, during his lifetime he appeared to show little remorse for his actions under Nazi rule.
Banner on Los Angeles freeway overpass accuses Jews of pushing 'race war'
An anti-Semitic group linked with the website "Goyim TV" unfurled a banner from a Los Angeles overpass accusing Jews of trying to spark a race war in the US.

The banners were spotted on the 405 Freeway in Los Angeles - Inglewood, and read "The Jews Want a Race War".

Another banner urged passing drivers to "Honk if you know".

A third banner listed the group's website address.
UPDATE on the "Jews a want race war" sign above the 405 freeway in Los Angeles:

More signs were up earlier promoting an extremely antisemitic website with people standing nearby. https://t.co/x6F9jR9BZg pic.twitter.com/Jj1RsuXvrP

— Siamak Kordestani (@SiaKordestani) August 23, 2020
"They are not the true Jews, we are the true Jews ... they are the Synagogue of Satan!"

Black Hebrew Israelites, the hate group responsible for the Jersey City shooting that left numerous people dead, held a rally earlier today in #Philadelphia spewing their hateful rhetoric! pic.twitter.com/hqFaCx561c

— StopAntisemitism.org (@StopAntisemites) August 22, 2020
Israel's Orbit Inks $46 Million Deal to Provide Communications Management System for Lockheed Martin's F-16 Jets
Israel-based Orbit Communications Systems reported on Sunday that it has entered a $46 million agreement with Lockheed Martin to provide the company's Orion Combat system as the next generation of the 3D communication and audio management system for the American company's F-16 fighter jets. According to the company's statement, the agreement includes development, manufacturing, and support for the advanced system.

Orbit, which is controlled by FIMI Opportunity Funds, specializes in precision tracking-based communications — in the areas of satellite communications, telemetry, and remote sensing — and provides an innovative solution for airborne audio management.

Orbit's announcement came a week after Lockheed Martin announced a $62 billion contract to sell 90 F-16 aircraft. In a rare move, the company did not reveal the identity of the buyers, in all likelihood due to Chinese sensitivity surrounding sales of fighter jets to Taiwan, which according to some reports plans on purchasing 66 aircraft, alongside Slovakia, which plans to purchase 13 jets, and Bulgaria, which ordered eight of them.
Medical imaging startup Nanox raises $615 million on Nasdaq
Israeli medical imaging startup Nano-X Imaging Ltd. (Nanox) raised $615.2 million in an initial public offering on the Nasdaq, and its shares closed up 21% on their first day of trading on Friday, bringing the company valuation to almost $1 billion, even though the firm has not yet received regulatory clearance for its product.

The $18 per share price of the IPO on the Nasdaq Global Market, the mid-cap market tier of the exchange, was at the higher end of the price range the startup had targeted, of between $16 to $18 per share. The shares closed at $21.70 on Friday, bringing the company valuation to $963.3 million.

The Israeli company, based in Neve Ilan, was founded in 2018, and is developing a nano-technology based new type of X-ray. The idea is to create a new digital X-ray device that will replace the standard X-ray machines that have been around since the end of the 1800s.

The X-ray source developed by the firm is based on a new digital microelectromechanical system ("MEMs") semiconductor cathode, that the firm believes can achieve the same functionalities as traditional X-ray analog cathodes, while allowing for lower-cost production than existing medical imaging systems, the company said in a prospectus filed with the US Securities and Exchange Commission on July 30.
3,200-year-old fort, site of epic battles in biblical era, found in south Israel
A 3,200-year-old Canaanite citadel where epic battles were fought during biblical times has been unearthed near the southern Israeli city of Kiryat Gat, the Israel Antiquities Authority (IAA) announced Sunday.

The 12th century BCE fort next to Kibbutz Gal On and the Guvrin Stream, some 70 kilometers (40 miles) south of Jerusalem, was built by the Egyptians, who ruled the area at the time, as a defense against the Philistines, in an era corresponding to the period of the biblical Book of Judges, the IAA said in a statement.

The citadel was eventually abandoned by the Egyptians, leading to the destruction of many Canaanite cities, probably at the hands of the Philistines.

According to IAA archaeologists, Saar Ganor and Itamar Weissbein, the structure that was unearthed is 18 meters (59 feet) long and 18 meters wide, with towers in its four corners for a lookout.

They said a huge doorstep has been preserved that was carved out of a single rock weighing 3 tons.
81 years ago today in Geneva, the 21st Zionist Congress learned of the Hitler-Stalin pact.

Cruise O'Brien: "They don't look like people who have just heard a piece of political news. They look like people who have heard a death sentence pronounced on members of their family." pic.twitter.com/lvsmQsgJen

— UN Watch (@UNWatch) August 23, 2020
This weekend, 91 years ago: Jews attacked viciously in the Holy Land. Well before Israel could be blamed for any 'occupation.' https://t.co/K5GANRpRwU

— HonestReporting (@HonestReporting) August 22, 2020
---
---
We have lots of ideas, but we need more resources to be even more effective. Please
donate today
to help get the message out and to help defend Israel.