From Ian:
---
Limmud vs. Tuvia Tenenbom: Which One is the Liberal?
"Yes, all voices are welcome, so long as they are critical of Israel," is how Tuvia Tenenbom, journalist, dramatist and best-selling author, described the Limmud Conference in Birmingham, England on Dec. 27 – 31, 2015.
Tenenbom, author of "Catch the Jew," sat through several days, but not all, of the recent conference. Tenenbom was supposed to be there for the entire conference, he was a speaker, but after being disinvited from the fourth session in which he was supposed to appear, and after enduring scathingly hostile verbal attacks from audience members and former Limmud officials, Tenenbom had enough.
That's what Tenenbom says.
What Keith Kahn-Harris says is quite different and he's the organizer and leader of the session from which Tenenbom was dropped, and he's the one who told Tenenbom he was disinvited.
According to Kahn-Harris, it was his decision alone to drop Tenenbom from the final panel and it was "not an ideological decision from someone ideologically opposed to Tuvia Tenenbom." Instead, Kahn-Harris said he dropped Tenenbom from the session because he had invited four participants but only really wanted three – and he "left it to the [time of the] conference" to decide whom to cut.
Why did it make any difference whether there were three or four people on the session? Kahn-Harris spoke with the JewishPress.com by telephone on Thursday, Jan. 7 to discuss that topic.
The session in controversy was scheduled for Wednesday, Dec. 30, at 5:40 p.m. The title of the session was "JNEB: Jewish nightmares, exasperations and broiguses." According to Kahn-Harris, that session was "not like a regular Limmud session, it wasn't 'a panel' it was to be a darker version of JDOV, a space for negativity and evil and I needed to drop one because there are only three people on the JDOV sessions."
Leftism Absent Morality in Israel
There's more, and the scandal also allegedly involved B'Tselem, a frequent interlocutor for the U.S. consulate in Jerusalem and a favorite resource of groups like Human Rights Watch and Amnesty International. Frequent American commentators like Peter Beinart have also served on the B'Tselem advisory board.
Activists and human rights activists can complain about entrapment and the deception that led to the tapes, if accurate, seeing the light of day but there should also be a moral reckoning: Palestinians and Israelis should be encouraged to strike compromises — working out among themselves who farms where and swapping land when necessary. While anti-settlement activists might promote a narrative of illegal Israeli land grabs, much more frequent is commerce — the buying and selling of land and other products. To discourage the selling of land to Jews (or to Muslims or to Christians for that matter) is problematic and to complain about the refusal to sell to members of one religion while facilitating the murder of those who sell to another is hypocritical and morally incomprehensible.
Let us hope that B'Tselem, J-Street, Human Rights Watch, and other organizations who have become deeply involved in monitoring and passing judgment on the dispute between Israel and Palestinians will make clear that Nawi's actions are unacceptable and cannot be rationalized in any way. Nawi might look at himself as a left-wing human rights activist, but if the report outlined by Ha'aretz is true, he is no different than the terrorist or death squad commander torturing an unarmed farmer or pulling the trigger to murder him in front of his family.
BDS Has a New Target: Your Kids
Framing Israel: The Distortions of the New Boycott-Driven School Curriculum
Education is important. What shapes our youth shapes the future, and so we need to craft our school curricula carefully. So it is worth carefully deconstructing the troubling new K-12 curriculum, Reframing Israel, produced by Rabbi Laurie Zimmerman. The curriculum was introduced at the beginning of the school year, and Zimmerman claims that more than 10 Hebrew schools have already adopted it. The stated goal of Reframing Israel is "teaching Jewish kids to think critically about the Israeli-Palestinian conflict." But is this the actual impact of the curriculum?
The answer is no.
First, it is crucial to note that the main author and the majority of contributors to Reframing Israel are part of the Boycott, Divestment, and Sanctions (BDS) movement against Israel. This includes the writer of the curriculum's "historical overview of the Israeli-Palestinian conflict."
This is deeply problematic, because while BDS sells itself as a movement for justice and human rights, its ultimate goal is the elimination of Israel and the violation of Jewish rights to self-determination. According to recent polls, only four percent of American Jews strongly support BDS, and the overwhelming majority see the denial of Israel's right to exist as racism. Members of the Jewish community are of course free to support anything they choose, but responsible parents and educators should take BDS's agenda into account when thinking about the goals and biases of Reframing Israel.
At first glance the curriculum appears well-balanced, filled with pride-building activities like learning Hebrew songs and creative exercises aimed at building understanding of both Israeli and Palestinian narratives. The educational method is also well thought out, encouraging students to actively engage with diverse points of view instead of expecting them to "passively accept the information." These aspects of Reframing Israel could indeed help Jewish kids think critically about the Israeli-Palestinian conflict.
It is therefore disturbing that when digging a little deeper into the material, the message becomes overwhelmingly anti-Israel and pro-BDS. This is particularly apparent in the "Historical Overview" and "Key Terms" sections, which guide the majority of the curriculum.
David Collier:
The Palestine Solidarity Campaign (PSC) – giving in to the extremists
Recent events within the Palestine Solidarity Campaign (PSC) suggest that the movement is losing the fight to keep its internal extremists at bay and has begun a descent towards civil war that may see the movement entirely overrun by antisemites and supporters of terror organisations.
The PSC was formed in 1982 in the UK. It has been referenced as the major proponent in the UK, of the Boycott Divestment Sanctions (BDS) movement against Israel. The Facebook page has 461,000 likes, and the movement lists over 60 regional branches on its website.
As is the case with the Palestinians themselves, there are many faces to the Palestine Solidarity Campaign. There is the moderate, accommodating, peaceful face they use as they seek to enlist political or public support for the boycott campaign, there are the more radical elements they unleash to cower the pro-Israeli voice in universities and then there are those supporters that they must keep supressed, those that maintain positions entirely unacceptable in UK society.
Many of the 461,000 likes it has received on Facebook come from well-intentioned people, who have some sympathy for the Palestinians and have been moved to register their affiliation by a never ending stream of purposefully disseminated images that reach their social media accounts. Yet these people do not reflect the movement that they align themselves with; in fact, they are the farthest thing from it.
David Horovitz:
Nashat Milhem: An aberration or the first of a new and terrible trend?
Nashat Milhem is dead. But the case of the Arab Israeli gunman who murderously introduced 2016 by shooting dead three Israelis on a sunny January 1 afternoon in Tel Aviv is anything but closed.
Many aspects of the crime and the manhunt are still subject to reporting restrictions, some of which will doubtless soon be lifted. Then we may be able to learn, for instance, the precise nature of the very "personal item" recovered by police in his home village of Arara, and tested for DNA, that conclusively proved Milhem was in the area. Then we may be able to establish whether Milhem had any prior contact with Amin Shaaban, the Bedouin cab driver in whose taxi he fled central Tel Aviv and who he murdered soon after. (Unthinkable, this, but hinted at in a Channel 2 TV report on Friday night.)
It may take longer, but we'll need to know, too, how it was that Mohammed Milhem, Nashat's father, was allowed to keep a sophisticated submachine gun in the family home. Nashat had served jail time for attacking a soldier with a screwdriver and trying to steal his weapon. He was described by a policeman who guarded him at the time as "filled with hatred." A psychological report concluded that he had superpower delusions. The gun itself had previously been confiscated by police because somebody in the family had used it to threaten a local man. What, then, was that weapon doing in Mohammed Milhem's safe at home, there to be stolen by Nashat for a murderous shooting spree?
Eventually, presumably, we'll also have a clearer picture of the various members of the Milhem family we've come to know a little in recent days; angels, devils, or somewhere in between? The earnest lawyer-relative Sami; the mother wailing that the Shin Bet was threatening to demolish their homes; the sister and brothers arrested and freed, including older brother Juadat, fierce one day in court, tearful days later on his release; and of course father Mohammed, who rushed to the local police station to identify his son as the killer, publicly pleaded with him to give himself up, and was then arrested and detained as an alleged accomplice.
Police believe Milhem had help in evading arrest
Police believe Nashat Milhem, the terrorist who murdered three people in Tel Aviv last week and was eliminated in his hometown of Arara on Friday, had accomplices who helped him evade security forces, Haaretz reports.
According to the newspaper, Milhem's appearance after he was shot down brought police to deduce that he had accomplices who supplied him with food and clothing over the last week.
"Milhem didn't look like someone who was in hiding for a week without contact with anyone," sources in the police told Haaretz.
Sources close to the investigation said that in the last three days police interrogated several residents of the neighborhood, who said that they had seen Milhem.
Police believe the terrorist fled to northern Israel right after the attack in Tel Aviv, adding that information and evidence they retrieved shows that he was in the area at least in the last five days, according to Haaretz.
IDF search dog sniffed out fugitive gunman's hiding place
Teams of crack anti-terrorist police commandos as well as dogs from the elite canine unit Oketz were the first to discover Nashat Milhem's hiding place in Arara, leading to his death in a shootout that brought an end to a nerve-wracking weeklong manhunt for the man who opened fire indiscriminately in central Tel Aviv on New Year's Day.
A senior IDF official confirmed to The Jerusalem Post's Hebrew-language sister publication Ma'ariv that dogs from Oketz were placed under the command of the elite YAMAM paramilitary police outfit during the search for the gunman.
The key piece of evidence that led investigators to Milhem's hideout in the Wadi Ara town of Arara on Friday was the gunman's feces, which he apparently left for Israeli search dogs to find.
The police found the human waste in the vicinity of the area where the raid took place. After it was taken to a laboratory for testing, the authorities discovered that it matched the DNA of the suspect.
'We knew Milhem was here, but no one wanted to be the whistle blower'
Milhem, whose family lives in the town, had been receiving food and other assistance from people in the area, the locals said. The gunman had been on the run for exactly one week, after killing three people in a Tel Aviv shooting spree on January 1.
He was finally cornered in a building some 150 yards from the family's home, and was shot dead on Friday afternoon when he opened fire on the Israeli police and Shin Bet forces who had come to arrest him. The building had been the Milhem family home until about 10 years ago, but was abandoned when they moved to their current home, Channel 2 news said.
Three locals were still in police detention Saturday, suspected of assisting the killer either before or after he shot dead three Israelis in Tel Aviv on January 1.
"He received full help, in particular from his close relatives," local residents told the Ynet news website. "He slept in a different location every day. They brought him food and took care of him."
Tel Aviv Pub Owner Says Reopening After Deadly Terror Attack 'Will be Our Long-Term Victory' (INTERVIEW)
A co-owner of the Tel Aviv pub that was the target of last Friday afternoon's shooting attack explained to The Algemeiner why he reopened the establishment Wednesday night, even as police continued their manhunt for the terrorist, who has since been located and neutralized.
Ori Mizrachi, one of five partners who opened the "Simta" ("alley") in the White City exactly four months ago said that his fears about resuming "business as usual" were not related to physical danger. This is in spite of the fact that Nashat Milhem, the Israeli Arab who opened fire on patrons, killing two of them, wounding seven others and subsequently murdering a taxi driver, still remained at large on Wednesday. (He was discovered in Umm el-Fahm on Friday, and was killed by Israeli security forces during a gun battle.)
No, Mizrachi told The Algemeiner on Friday, a week to the date of the attack, "If there was any trepidation – and there was – it had to do with how opening our doors so soon after the tragedy would appear to the public."
Families of Milhem's victims: His death won't ease the pain
Families of the victims of terrorist Nashat Milhem, who was eliminated on Friday after a manhunt which lasted for a week, welcomed his elimination but said that does not fill the void left behind by their loved ones.
Milhem murdered Alon Bakal and Shimon Ruimi at the Simta Pub on Dizengoff Street in Tel Aviv, and then murdered taxi driver Amin Shaban before fleeing back to the Wadi Ara region where he was located and killed by security forces on Friday.
David Bakal, Alon's father, said following the elimination of the terrorist that he and his family were convinced that the terrorist would be caught by security forces.
"I did not doubt it for a moment, I was sure they would get him," he said, according to Channel 2 News, adding, "I was very happy to hear none of our men were hurt."
The bereaved father continued, "Everyone should learn and know in the future that if anyone even scratches an Israeli, they will suffer the same fate. This is our only consolation."
Avi Bakal, Alon's brother, thanked the security forces and said, "There is no comfort here - the main thing is that no more innocent people will be hurt."
Milhem family sets up mourning tent, refuses to speak to media
A day after fugitive Israeli Arab gunman Nashat Milhem was killed in a shootout with security forces, and eight days after he shot dead three people in Tel Aviv, his family on Saturday set up a mourning tent for him inside their home in the northern town of Arara.
Few people visited the home, and family members declined to talk to the media, a move neighbors said was "so as to avoid making it into a major issue," the Haaretz daily reported.
Three locals were still in police detention, suspected of assisting the killer either before or after he shot dead three Israelis in Tel Aviv on January 1.
Akunis: Test for Arab-Israeli leaders will be if they visit Tel Aviv killer's family
The leaders of the Arab-Israeli minority in Israel - lawmakers in the Knesset from the Joint List party, and those leaders that serve outside of the legislature - must do some deep soul searching in light of recent events, said Science, Technology and Space Minister Ofir Akunis on Saturday.
Akunis made the comments after the search for Nashat Milhem, the Arab-Israeli who killed three last week in Tel Aviv, came to an end on Friday when security forces killed the suspect in an exchange of fire.
After going on a shooting rampage and killing two at a bar in central Tel Aviv and then killing a taxi driver, police only located the suspect one week later in his home town of Arara in the Wadi Ara area.
"For the members of the Joint List [12 of 13 members of which are Arab-Israelis] and the High Follow-Up Committee for Arab citizens of Israel, the test will be during the mourning period of the family in Arara. If they visit the mourners' tent and continue to make statements against the State of Israel, this will be more proof that their pronouncements about integration into Israeli society are mere lip-service," Akunis told Israel Radio.
VIDEO: Israeli Arabs praise Tel Aviv gunman as 'martyr' - 'With soul and blood, we will redeem you'
Just hours after a team of Shin Bet and police counter-terrorist commandos shot and killed fugitive gunman Nashat Milhem during an arrest raid in the Israeli Arab town of Arara on Friday, a group of bystanders near the scene was filmed praising the terrorist who killed two people when he opened fire on a crowded Tel Aviv street last week as a "martyr."
"With soul and blood, we will redeem you, martyr," the individuals in the clip, presumed to be Israeli Arabs, are heard chanting.
Israel's Arab citizens largely condemned Milhem's actions last week, yet sectarian tensions remain high as many have complained that the country's Jewish majority is quick to brand them as terrorist sympathizers and co-conspirators.
Joint List MK Joseph Jabarin reacted to the police raid on Friday, saying: "The circumstances of the incident are still not clear to us, and we are very concerned about the wave of incitement against Arab citizens in general, and the residents of Wadi Ara in particular."
"In the last week, the Arab population was the target of a campaign of collective de-legitimization and stigmatizing, led by Prime Minister Benjamin Netanyahu," Jabarin said.
West Bank, Gaza honor Milhem as 'heroic martyr of Palestine'
Palestinians in the East Jerusalem neighborhood of al-Ram on Saturday mourned slain Israeli-Arab gunman Nashat Milhem, who murdered three Israelis in Tel Aviv last week, as a "heroic martyr" who "defeated the occupation."
"We join the family in the mourning the heroic martyr Nashat Milhem, who today has become a martyr of Palestine," read banners hanging in a mourning tent erected in the neighborhood, one day after the fugitive Milhem was killed in a shootout with Israeli security forces.
"Nashat Milhem defeated the occupation," another banner read, according to a report on Channel 2 news.
Meanwhile in the Hamas-controlled Gaza Strip, hundreds of Palestinians took to the streets to honor Milhem on Saturday afternoon, in a rally sponsored by the terror group.
The public honoring of the killer contrasts sharply with the conduct of his family, who have opted to quietly mourn Milhem in an effort to avoid controversy.
On Friday night, an official Hamas TV station praised Milhem as a "brave hero" and "martyr."
'Milhem's killing is not the end of the story,' Hamas warns Israel
The Palestinian Islamist group Hamas vowed on Friday that Israel's killing of gunman Nashat Milhem in a raid in Wadi Ara "was not the end of the story, and the coming period will prove this."
The Hamas military wing posted a notice on its Twitter feed upon hearing the news of Milhem's death in a shootout with security forces.
It is believed that Milhem was not operating on behalf of Hamas, and the Islamist organization never accepted responsibility for the New Year's Day attack.
Nonetheless, Palestinians in Gaza as well as in the refugee camps of Lebanon celebrated the attack.
Islamic Jihad also reacted to Milhem's death on Friday, condemning it as a crime.
"The Palestinian people have a right to resist the occupation," the jihadist organization said.
Inaccuracies in BBC News reports on Tel Aviv gunman
After a week-long manhunt, on January 8th Israeli security forces located the terrorist who murdered three people in Tel Aviv a week beforehand and the attacker was killed after he opened fire on the police unit trying to arrest him. The BBC News website reported the story in an article titled "Tel Aviv shooting suspect killed in northern Israel" which opens as follows:
"An Israeli Arab wanted for shooting dead three people in Tel Aviv on 1 January has been killed by security forces in northern Israel.
Nashat Melhem was tracked down to a mosque in his home town of Arara and killed in a gun battle, police said."
In its reporting of the attack on January 1st, BBC News promoted irrelevant speculations about the background to the incident which still remain in situ on its website. Readers of this latest report are told that:
"Police have not yet established a motive for the Tel Aviv killings."
The BBC has refrained from informing its audiences about Hamas' glorification of the attack.
2 Palestinians try to stab soldiers in West Bank, are killed
Two Palestinians were shot dead attempting to stab IDF soldiers early Saturday morning in the Jordan Valley, the army said.
Both soldiers involved were uninjured in the incident near the West Bank settlement of Beka'ot, east of Nablus, Channel 2 television said.
The two attackers were later named as Muhammad Abu Mariam, 23, from the village of Jadida near Jenin, and Said Abu al-Wapu, 38, from Zawiya near Salfit, the Ynet news website reported.
The bodies of the two were handed over to the Palestinians later Saturday, the Ynet news website said.
IDF demolishes home of terrorist who killed 2 in early October
The IDF announced early Saturday morning that it had demolished the home of a terrorist who killed two Jewish men and wounded a mother and son in the Old City of Jerusalem during a stabbing and shooting spree which occurred in early October of last year.
According to Palestinian media reports, three Palestinians were injured by rubber bullets during the destruction of the home.
The terrorist, Mohammad Halabi,19, was shot and killed by police in the aftermath of the October incident.
The victims were Rabbi Nehemia Lavie, 41, a Jerusalem Old City resident who worked at the Ateret Cohanim Yeshiva, near the place he was killed, and Aharon Benita from Beitar Illit.
The incident occurred on the evening of October 3, 2015, when the knife-wielding Halabi attacked Benita, his wife and their toddler son, as well as Lavie, as they walked past Lion's Gate, en route to the Western Wall, police said.
IDF returns bodies of 6 Palestinians killed in stabbing attempts
Israel has returned the bodies of six Palestinians killed since Thursday as they attempted three separate stabbing attacks on IDF soldiers in the West Bank.
Two of the Palestinians were shot dead Saturday morning as they attempted to stab IDF soldiers in the Jordan Valley. The other four died in two separate such incidents on Thursday.
Three of the four Palestinians killed Thursday were shot dead by reservist soldiers as they tried to carry out a stabbing attack near the junction of the Etzion settlement bloc.
"Three attackers, armed with knives, attempted to stab soldiers guarding the Gush Etzion junction," the IDF said in a statement, and confirmed that all three attackers had been killed. No one else was wounded in the incident.
Foreign tourists wounded in attack on Egyptian hotel
Gunmen on Friday opened fire at the entrance of the Bella Vista hotel in the Egyptian Red Sea resort city of Hurghada, Reuters reported.
Two foreign tourists were wounded, according to security sources who also added that the assailants had arrived by sea to launch the attack. Some unconfirmed reports said the gunmen waved Islamic State (ISIS) flags.
Egyptian state TV reported that there were two attackers, one of whom was killed and the other wounded.
Friday's attack comes one day after a shooting attack on a bus carrying Israeli tourists outside the Three Pyramids Hotel in Cairo.
There were no casualties in the attack, but some damage was caused to the hotel's facade.
One of the shooters was arrested at the scene by Egyptian security forces, while a second was apprehended shortly after escaping the scene on a motorbike.
Gunmen kill Egyptian police colonel, conscript
The Islamic State group said its gunmen shot dead an Egyptian police colonel and a conscript west of Cairo as they traveled to work on Saturday.
The colonel, a traffic police district commander, and the conscript, who was driving, died in their car after coming under fire by unknown assailants, the interior ministry had said.
In a statement posted on Twitter, the Islamic State group said its men opened fire on three vehicles in the colonel's convoy.
The group's Egypt affiliate has claimed credit in the past for similar attacks in the capital and the Sinai Peninsula, where its insurgency is based.
The militants have killed hundreds of soldiers and policemen since the military toppled Islamist president Mohamed Morsi in 2013 and cracked down on his followers.
Adalah's mission is to replace Israel as a Jewish State with a bi-national, multi-cultural state.
Adalah is also known as the Legal Center for Arab Minority Rights in Israel. It is funded by a number of left-wing organizations including: the New Israel Fund (NIF); the Ford Foundation; the Open Society Foundation (George Soros); Oxfam; and the European Commission.
Adalah claims to be "an independent human rights organization and legal center which… works to promote and defend the rights of Palestinian Arab citizens of Israel, 1.2 million people, or 20% of the population, as well as Palestinians living in the Occupied Palestinian Territory (OPT)." It's agenda is much more aggressive than simply defending Israeli Arabs.
The group seeks to replace Israel as a Jewish State with a bi-national, multi-cultural state.
Adalah protested Israel's ban of Islamic party in Israel, November 2015. Caption states "Raed Salah, the head of the northern branch of the Islamic Movement in Israel, gestures in Nazareth on Nov. 17 after an Israeli police raid at the movement's office.(Atef Safadi / European Pressphoto Agency)." The four-finger "gesture" is the salute "R4bia" supporting the Muslim Brotherhood. Israel has banned other political groups considered extremists, such as Kahane Chai.
BBC bases rejection of complaint on word of anti-Israel NGOs
Founded in 2005, the Institute for Middle East Understanding is a US-based organisation with a mission to "offer journalists and editors quick access to information about Palestine and the Palestinians, as well as expert sources — both in the U.S. and in the Middle East". IMEU promotes the BDS campaign against Israel and produces characteristically one-sided 'reports' and 'fact sheets' which – inter alia – promote the 'apartheid' trope and the notion of "official and unofficial discrimination" against Christians.
Sabeel is an organisation known not only for its promotion of the 'one-state solution' (i.e. the elimination of Israel as the Jewish state) but also for the employment of 'liberation theology' and supersessionism in its anti-Israel campaigning.
Kairos – or Kairos Palestine – "is an NGO that promotes the 2009 Kairos Palestine document, drafted by a small group of Palestinian Christian clergy [see here]. It calls for BDS (boycotts, divestment, and sanctions) against Israel and denies the Jewish religious and historical connection to any part of the Land of Israel." Kairos Palestine describes terrorism against Israelis as "legal resistance".
So as we see, the BBC's approach to a complaint about inaccurate portrayal of Israel was to consult and adopt information from sources which are actively engaged in anti-Israel campaigning and delegitimisation.
UK Media Watch prompts Telegraph correction to martyr-themed Christmas tree claim
On Dec. 29, we posted about a curious claim in The Telegraph in an article about a Christmas tree decorated with photos of Palestinian terrorists which was unveiled at Al-Quds University in east Jerusalem last month.
Here's the claim in question in the article by Raf Sanchez.
Students at al-Quds University [at the east Jerusalem Abu Dis campus] were reprimanded when they decorated a Christmas tree with the images of young Palestinian "martyrs" who were killed trying to attack Israelis during this latest wave of violence.
We questioned the claim that students were "reprimanded" in a direct communication with Telegraph editors by noting that the tree unveiling was at an official ceremony which included the university president Imad Abu Kishk.
It seems highly unlikely, we argued, that the students responsible for the martyr-themed tree would have been subjected to an official reprimand if the president of the school himself sanctioned the event.
The Telegraph upheld our complaint, and amended the section about the alleged "reprimand" and added language based on the video evidence we provided.
'Mein Kampf'sells out in Germany on first day of release
Demand for a new edition of Adolf Hitler's "Mein Kampf" has far exceeded supply on its first day of release.
Publishers of the 2,000-page annotated edition of the Nazi leader's book said at a press conference Friday, the day of the book's release, that they have received orders for four times as many books as they had printed, Reuters reported.
The 70-year copyright in Germany of the anti-Semitic tract, whose title means "My Struggle," expired on Jan. 1, allowing it to be published in the country for the first time since World War II. The publication has been controversial; while some Jewish groups have endorsed the annotated edition, others have opposed it.
The Munich Institute for Contemporary History has said it published the new edition to preempt uncritical and unannotated versions, and that it hopes the new edition will help destroy the book's cult status. "Mein Kampf" can also be easily found on the Internet.
At a press conference Friday, Institute Director Andreas Wirschig said the institute already has received orders for some 15,000 copies but had an initial print run of only 4,000.
Wiesenthal Center calls on French mayor to prevent 'neo-Nazi' gathering
French activists and officials are concerned about a event an allegedly neo-Nazi Ukrainian group plans to hold in the city of Nantes next week.
The Wiesenthal Center called upon the mayor of Nantes, Johanna Roland, to prevent the gathering by the Ukraine Azoz Regiment (formerly known as the Azov Battalion) scheduled for January 16.
According to Dr. Shimon Samuels, the center's international relations' director, the Azov group plans to hold a recruitment meeting at an unknown location in the western French city. A high ranking member of Azov – probably an officer, is expected to take part in this meeting organized by unidentified French far-right activists.
Samuels said the Azov group is "of neo-Nazi character."
In a letter to the mayor, Samuels warned of "a troubling meeting to be convened in Nantes on January 16 by supporters of the Ukrainian Azov Battalion."
He added, "We are disturbed by reports of neo-Nazi influence among the Azov recruits.
UK Soccer Fans Barred From Games for 3 Years After Subjecting Fans to Nazi Salutes, 'Hissing'
Two soccer fans in the UK were banned from attending matches for the next three years after they were caught making Nazi gestures and "hissing" at Tottenham supporters, the Daily Mail reported on Friday.
One fan, the relative of Holocaust survivors, recalled hearing one of the two men — Thomas Flynn, 22, and Michael Haydon, 23 — chanting "gas the Jews." Another fan said he saw one of the two placing his finger under his nose and making hissing sounds, apparently mimicking a gas chamber.
The two reportedly admitted to the charges of abusive and insulting behavior in a religiously-aggravated public disorder. In addition to being barred from games, the Southampton Magistrates' Court handed them a restraining order prohibiting them from approaching St Mary's Stadium before and after games and 12 weeks community service. They were also ordered to pay a £145 ($211) fine.
The two were also required to give their passports to police when attending games abroad.
Tottenham, a borough of North London, has a sizable Jewish population and therefore a large number of Jewish fans. Fans have faced antisemitic harassment in the past, and many fans adopted the name "Yids" as a protest.
H&M pulls tallit-like scarf from Israeli stores
Swedish retail chain H&M apologized for marketing a Jewish prayer shawl-like fringed scarf and said the item will no longer be sold in Israel.
"We are truly sorry if we have offended anyone with this piece. Everyone is welcome at H&M and we never take a religious or political stand," the retailer said, according to Women's Wear Daily. "Our intention was never to upset anyone. Stripes is one of the trends for this season and we've been inspired by this."
The striped, beige scarf drew attention earlier this week, when its resemblance to a tallit, or Jewish prayer shawl, sparked debate on social media. The company also sells a similar poncho, and in 2011 marketed another tallit-like poncho.
Where would Dan Rather 'rather' be? Israel it seems
Acclaimed American journalist Dan Rather, former anchor of the CBS Evening News and 60 Minutes, is visiting Israel this week to "show this important land" to his grandson.
Though details surrounding the trip were sparse, Rather posted about his travails to Jerusalem and the North on Twitter.
On Tuesday, Rather and his grandson visited Jerusalem's Yad Vashem, where they were shown a copy of Schindler's list.
Later on in the day, they stopped at the Western Wall in the Old City, where Rather said there was "so much to ponder and wonder."
Super Mario just got even more awesome
Israeli friends animate Nintendo fictional character in a wheelchair to highlight need for accessibility.
The latest video clip to take over Israeli social media circles is a throwback to the Nintendo Super Mario game. But this short clip is also a social-awareness call to society to provide better accessibility for people with disabilities.
The team behind the 1'46-long clip is called Tachles, from the Yiddish/Israeli slang for "purpose." The guys who make up this group – a rock star (Liron Atia from Blue Pill), an ad guy (Roi Meyshar) and comedian/social activist Gadi Wilcherski — say they're on a mission to expose the truth behind the marketing world in a humorous manner.
The clip shows the iconic Super Mario plumber in a wheelchair trying to navigate over sewers to score points. Of course, without ramps, Mario finds it near impossible to move forward.
PHOTOS: The Ultimate Refuge
Few are aware of the fact that Israel is one of the most topographically diverse countries in the world. It has almost every kind of ecosystem – forest, desert, mountains, and wetlands. The task of protecting these environments and the flora and fauna that live in them falls to the Israel Nature and Parks Authority.
But Israel is also a small and densely populated country, and the demand for land and resources inevitably harms its wildlife. To protect these animals, the Nature and Parks Authority operates several wildlife refuges where animals can live without the danger of pollution, habitat loss, and other man-made threats.
Tower photographer Aviram Valdman documented three of these refuges in the rocky desert of the southern Arava, the forested hills of the northern Carmel, and the urban safari park in the central city of Ramat Gan, where an animal hospital rescues injured and endangered creatures.
The Disturbed Sound of Silence
Disturbed frontman David Draiman was trained as a hazan. Now he's given the metal treatment to a Simon and Garfunkel classic.
When I was a grungy teenager, music was fantastic. We're talking Alice in Chains and Pearl Jam, Backstreet Boys, Busta Rhymes and Dru Hill. Then, in 1999, the metal band Disturbed dropped "Down With the Sickness." Not 30 seconds into the song, lead singer David Draiman screams "ooh-wah-ah-ah-ah"—heavy metal's version of a beat drop—and blows the roof off of everything. To a teenager, Draiman's staccato vocals at the outset of the song provided a vicarious outlet for angst and, in my opinion, is one of the most memorable bits of vocal originality I've ever heard.
"I used to have, and I still do have, really bad acid reflux," Draiman, who was raised Jewish, told MTV in 2012. "I had a surgical procedure done…that repaired a valve at the top of my stomach that had completely burned away." This, said Draiman, increased his range and strengthened his vocals. "That noise," he said, just kinda came one day. [The] beat is so tribal it made me feel like an animal."
What I didn't know then is that Draiman is a trained hazan who was born in Brooklyn, and grew up in the Midwest and Los Angeles. In a 2011 interview with The Jerusalem Post, Draiman talked about his childhood education during which he attended five Jewish schools, in part because he did not want to abide by the Yeshiva lifestyle:
'Robot locust' could help in rescues, oil cleanups
Inspired by the common locust, a tiny high-jumping robot developed in Israel could be used for sending lifesaving reconnaissance data to human rescue teams in disaster situations, or for cleaning up oil spills or for gathering intelligence – and many other difficult missions unsuited to large robots and humans.
The five-inch-long featherweight robot is dubbed "TAUB" (for Tel Aviv University and ORT Braude College), the two Israeli academic institutions involved in the inventive collaboration.
The zoologists and mechanical engineers involved in the project say TAUB can jump 11 feet high — more than twice the height of similar-sized robots — and cover a horizontal distance of 4.5 feet in one leap.
"How our prototype could be used is a matter of imagination," says Prof. Amir Ayali, a TAU zoologist on the multidisciplinary team whose aim was "to build the best jumping robotic system that we could."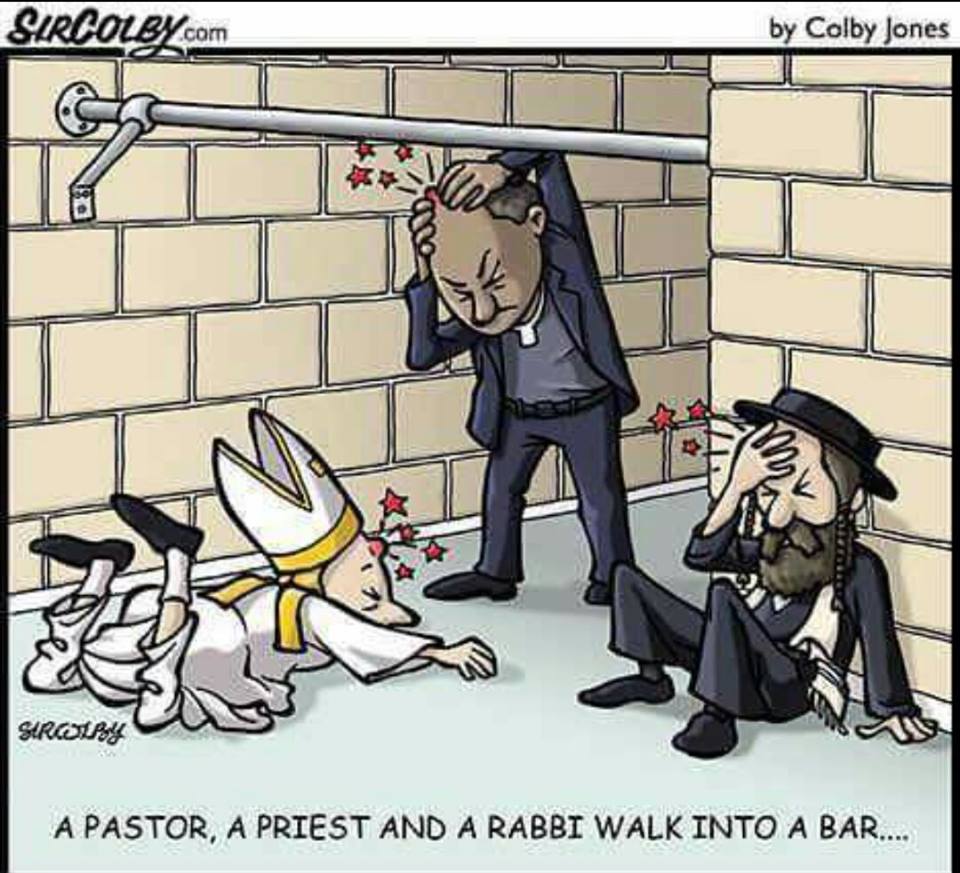 ---
We are doing everything we can to fight for Israel with hard work, research and - above all - the truth. I could sure use your help.
Please donate today.
If you have other skills you can volunteer for EoZ, send an email to volunteer@elderofziyon.com
---