From Ian:
---
Remembering Dafna Meir together
I'm sitting alone by my computer, reading about a woman I will never get to meet. Before social media, Dafna Meir would have remained a name on a list for most of us. But the internet brings her own words, and the words of the people who loved her, into our separate homes. Tonight we are holding an improvised online wake for a woman few of us knew. And as we mourn Dafna Meir together, we are no longer truly alone.
Dafna Meir was many things for many people. She was a dedicated nurse. She taught women about fertility and contraception, sexuality and health, from a holistic point of view. She shared her medical and religious knowledge with other women, through her blog (in Hebrew) and in private conversations.
For five and a half years, Dafna answered anonymous medical and halachik questions through Kolech, helping women balance modern life, Jewish law and medical concerns. "I tried to enter the head of the person asking the question," she wrote in a touching Facebook post in 2013, when she passed the mantle to new volunteers. "I tried to check what's the central issue that requires an answer, what's the question's essence, so that I could answer the details and clauses in a way that would enable the woman who asked the question to find the answers within herself."
Dafna didn't stop sharing her knowledge when she stopped volunteering for Kolech: Many women consulted her, online and in real life. They recall, tonight, how she always made time to answer them thoroughly, and with what we call in Hebrew "maor panim": a welcoming, lit face.
Dafna was also a wife and a mother. She gave birth to four children and became a foster mother to two others as well. This evening, as the night descended on the hills around their home, these children watched Dafna bleed to death on her own doorstep, after a terrorist stabbed her and ran.
Pregnant Israeli woman stabbed, wounded in Tekoa terror attack
A pregnant Israeli woman in her 30s was stabbed and moderately-to-seriously wounded in the settlement of Tekoa in the West Bank on Monday.
The victim wounded in the stabbing attack was later identified as Michal Froman, the daughter-in-law of late renowned peace advocate Rabbi Menachem Froman.
The terrorist who carried out the attack was shot and wounded.
Magen David Adom paramedics provided initial medical treatment, before evacuating the woman to Shaare Zedek Medical Center in Jerusalem. Paramedics then added that she was in moderate and stable condition, suffering from one stab wound to her upper body
According to the IDF, the stabbing took place in a clothing warehouse in the Tekoa industrial zone.
The IDF said the terrorist was in critical condition, on a ventilator and sedated.
New Israeli video shows PA's incitement
Prime Minister Binyamin Netanyahu's office on Sunday released a new video showing the constant incitement by Palestinian Authority (PA) officials and media against Israel.
Israeli officials have warned that this incitement is the root cause for the current wave of terrorism against Israelis, but Western countries insist that PA chairman Mahmoud Abbas is a "peace partner" for Israel.
The release of the video coincided with Strategic Affairs and Public Diplomacy Minister Gilad Erdan presenting ministers at Sunday's weekly cabinet meeting with the index of incitement in the PA.
The findings of the index indicate a rise in incitement in the PA, sponsored by the leadership and religious figures, in the institutions of formal education and massive exposure of the culture of incitement to the international community.
Ministers were presented with examples from children's and youth programs on the official Palestinian Authority television channel featuring – inter alia – children calling for the murder of Jews, incitement by Abbas himself encouraging terrorism, and incitement in new media.
Strategic Affairs and Public Diplomacy Ministry Director General Sima Vaknin noted that approximately 37% of terrorists are under 20, 39% are 21-25 and the remaining 24% are over 26.
Incitement and Education for Hatred in the PA
Otniel stabbing victim Dafna Meir laid to rest in Jerusalem
Dafna Meir was buried in Jerusalem on Monday, a day after she was stabbed to death at the entrance to her home in the West Bank settlement of Otniel.
Hundreds joined the funeral procession for the mother of six, two of them foster children, which set out from Otniel toward the Har Hamenuhot cemetery in Jerusalem.
Meir, 39, a nurse by profession, wrestled with the attacker with three of her children in the house. She was stabbed and left for dead as the attacker fled.
Media reports said her daughter Renana, 17, witnessed the attack, which took place at around 5 p.m., and described the terrorist to authorities.
Slain mother Dafna Meir lauded for heroics fighting off stabber
Initial investigations indicated that Meir wrestled with the attacker in an effort to protect the three of her children who were in the home during the attack. The stabber fled the scene without continuing the attack and before he could reach the children.
Media reports said her daughter Renana, 17, witnessed the attack and described the terrorist to authorities.
Meir's neighbor, right-wing activist Yehuda Glick, surmised the terrorist likely would have attacked three children in the house at the time if not for Meir fighting them off.
"The terrorist tried without a doubt to hurt the kids and Dafna, who was so small and short, fought him," he told the Walla news site. "We are broken but strong."
'I lost a mother and a best friend,' says daughter of terror victim
Meir, 38, is survived by her husband Natan and their six children: Renana, 17, Akiva, 15, Ahava, 10, Noa, 11, Yair, six, and Yaniv, four. The four older children are Dafna and Natan's biological children, and the two younger ones - Yaniv and Yair - are brothers that the couple adopted.
At their mother's funeral, the children could not stop crying. "I didn't just lose a mother, but also my best friend," said Dafna's eldest daughter Renana, 17, at her mother's funeral.
"It's hard for me to think we will not laugh together or fight anymore, that you won't accompany me to the IDF induction center, down the aisle, and to the maternity ward," Renana continued.
"I'm sorry that in your hardest moments I was unable to help you."
It was Renana who witnessed her mother's murder and called for help. "My mother was stabbed, my mother was stabbed. Help me," she cried into the phone. Dafna fought off the terrorist, in an effort to stop him from hurting her children, and Renana's screams helped scare him off.
Dafna Meir: 'One in a million'
Atarah, the adoptive mother of Dafna Meir, explained part of Dafna's life that was not a simple life at all.
Dafna was up for adoption at a young age after her biological parents were unable to raise her. Despite the hardships, "she managed to build herself up, build a home and turn herself into a kind and giving woman."
"You came to us at the age of thirteen" said Atarah, "you were part of an institution in which each person had a family whom they could go to. But you didn't have any uncles or grandparents. Nor did you have parents who could take care of you. I thought we could try to take you in."
Their first meeting didn't go as well as she would have hoped. A neglected Dafna refused to give her new adopted mother a hug. But gradually, she opened up.
"You apparently didn't have a concept of what love was, of what a family was, a place where you can give and receive hugs. With time we got to know each other, you became our daughter and we were so happy that you were with us."
Days before murder of Otniel mother of six: 'Sometimes it feels like Russian Roulette'
A mere two days before Otniel resident Dafna Meir was killed Sunday in a stabbing attack at her home, the mother of six had penned an article in her community's weekend bulletin, describing the feelings of insecurity she said many Israeli citizens currently foster.
"Lately, I have had a lot of objections in light of the security situation, thoughts about what is necessary and what is unnecessary to do, about fears, about my husband and children," she wrote. "The situation is not easy and sometimes it feels like Russian Roulette."
We are all targets
Sunday's attack in Otniel, in which Dafna Meir was murdered before her children's eyes, demonstrated once again the unfathomable cruelty of Palestinian terrorists.
Every monotheistic religion adopted the Jewish idea that human beings are created in God's image. This idea is based on the premise that all humans share certain basic values and moral scruples.
Unfortunately, we have learned that this premise does not hold true when it comes to our savage enemies.
People can choose their friends, but they are not able to pick their enemies. Fate determined that we would have to live among the lowest of human beings.
How evil and hate-filled must one be to repeatedly plunge a knife into the neck of an innocent woman at her home as her children look on? Among the Palestinians, whose leaders endlessly incite against the Jews, the murderer will be portrayed as a heroic martyr and his photo will be put up in schools. His friends will praise him, his mother will extol his "sacrifice," and his family will receive hefty support from the Palestinian Authority, which gives a preferential rate to the murderers of women and children.
Ministers Apologize to Murdered Otniel Mother: 'We Could Not Protect You'
More than a thousand people accompanied Otniel resident Daphna Meir on her final journey to Jerusalem on Monday morning.
Some 1,500 attended the proceedings.
Meir was laid to rest at the Har Hamenuchot cemetery in Givat Shaul after being stabbed to death by an Arab worker-turned-terrorist.
Among the mourners were Likud Culture and Sport Minister Miri Regev, Temple Mount activist Rabbi Yehuda Glick, Bayit Yehudi chairman and Education Minister Naftali Bennett, Justice Minister Ayelet Shaked, Deputy Defense Minister Eli Ben Dahan and MK Moti Yogev. Yesh Atid MK Elazar Stern and Opposition Leader (Zionist Union) Isaac Herzog also were present.
In addition, relatives of Rabbi Eitam and Na'ama Henkin, who were both murdered in front of their children while traveling in their car on a road in Samaria this past October, came to show solidarity with the family and community.
Israel Chief Rabbis Yotzhak Yosef and David Lau both attended and spoke, as well.
Attack victim's in-law calls to expel terrorist families to Gaza
Rebbetzin Hadassah Froman, the mother-in-law of the woman moderately injured in the stabbing on Monday, said she heard about the attack while participating in the funeral procession for terror victim Dafna Meir.
Meir, a 39-year-old mother-of-six, was brutally murdered in front of her children on Sunday by an Arab terrorist who broke into her home in Otniel, several miles south of Gush Etzion.
The pregnant Michal Froman was stabbed a day later after a terrorist broke into a clothing store where she was working in Tekoa, located in the east of the Gush Etzion bloc in Judea.
"We are in a very difficult situation," Froman told Arutz Sheva. "Something here is being split open, something in this madness to go out and stab people. It's endangering our personal security."
"I am actually very close to the world of the Palestinians," she continued. "Every day I'm in contact with activists on the Palestinian side and with people who want this situation to become a sane one and want coexistence."
"Precisely because of that, we need to be very clear and to the subject," Froman stressed.
"From my familiarity with the situation on the ground, it is very clear to me that until the families of terrorist's are expelled from here to Gaza, [the terror] will not stop," Froman asserted. "There are things that foment [terror] in the area and there are things that can block it."
Hundreds in roadside vigil honor murdered mother of six
Hundreds of Jews, headed by Women in Green, held vigils at the junctions of Efrat and the Etzion Bloc (Tzomet Hagush) Monday morning, in solemn protest of the murder of Dafna Meir and in identification with victims of Arab terror and their families.
Dafna Meir's funeral convoy drove past the vigil, as participants sang passages from the Book of Psalms, and prayed.
Even as the vigil was being held, news came that a 30-year-old pregnant woman had been seriously injured in a stabbing attack in Tekoa, not far away.
The victim was given emergency treatment at the scene of the attack, for multiple stab wounds to her upper body. Magen David Adom paramedics managed to stabilize her, and she was evacuated to Jerusalem's Shaarei Tzedek hospital in moderate-to-serious condition.
The Mottle Wolfe Show:
Terror Hits Home in Tekoa
Intense show!!! Last night a 38 year old mother of four was murdered by a Palestinian terrorist in her home. Mottle discusses this with her next door neighbor Yehuda Glick, afterwards he talks about the feeling of relative safety that they enjoy in Tekoa. Immediately after this discussion, in the middle of the show, a terrorist attacks pregnant women in Tekoa. The rest of the show is done from lockdown.
Mass Arrests, Calls to Impose Israeli Sovereignty following Murder
Dahan added that local residents are asking the government to carry out preventive action in the area: "We demand that they quash the wild incitement on [Palestinian] TV channels, radio and the mosques; to limit [Arab] movement on the main roads; to stop the revolving door approach [to Arab security prisoners]; and order infrastructure planning for all of Judea and Samaria, especially in [Jewish] residential areas."
Chairman of the Hebron Mountain Regional Council Yochai Damari said, "Otniel has known this kind of incidents in the past. Otniel is huddled in deep mourning and preparing for the future, but, nevertheless, I say clearly, we will only grow from this murder, Otniel will double its strength."
Damari called on Netanyahu to empower the Jewish residents of Otniel and Mount Hebron in light of Sunday's event.
Dafna Meir HY"D left a husband and six children, ages 4 to 17. She worked as a nurse at the Soroka Medical Center in Be'er Sheva, where she was pronounced dead Sunday night.
Edgar Davidson:
While Jews are murdered by Muslim terrorists the Jerusalem Post says the real threat to Jews is "Jewish terrorists"
While some of us rage at the anti-Israel bias of the Western media, the Israeli media itself (and not just Ha'aretz) continues to do a splendid job of deligitimizing Israel without outside help. Today an Israeli mother was murdered in her home in a brutal terrorist attack. But that story never made it on to the front page of the Jerusalem Post. Instead, the above screen shot is its front page. This ludicrous headline 'Jewish terrorists more harmful to world Jewry than Arab counterparts' and 'story' is nothing more than the personal view of yet another leftist former Shin Bet moron Carmi Gillon made during a Sunday lecture at the Jerusalem Press Club. And to get a feel for just how big a scumbag Carmi Gillon is read this article.
Which 'story' from Israel do you think the Western media will choose to talk about? The one above or the one below? Who needs enemies when we have friends like Carmi Gillon and the Jerusalem Post.
Why has the UK media ignored yesterday's deadly Palestinian terror attack?
Thus far, the Guardian, Independent, Telegraph and Times of London have all ignored the story.
Interestingly, the Indy did find time to publish an unrelated article by their Middle East correspondent on how Palestinians are "united" by Israel's revived policy of demolishing terrorists' homes. This article, by Ben Lynfield, was published more than 6 hours after the attack in Otinel.
Minutes before this post was published, another terror attack occurred in Tekoa, southeast of Jerusalem in the West Bank, where a pregnant woman in her 30s was stabbed and moderately wounded by Palestinian. The victim was evacuated to the Shaare Zedek Medical Center in Jerusalem.
We'll update this post if major UK news sites do eventually report on either of these latest attacks.
Meir was the 29th person killed since the latest wave of Arab terror began on Oct. 1st.
Another fatal terror attack; another miserable BBC News headline
The headline of the article itself – "Israeli woman stabbed to death in Otniel settlement house" – likewise refrains from clarifying to readers that the story is actually about a terror attack. Whilst failing to provide any information about the identity of the perpetrator of the attack, the headline does however take care to stress the BBC's preferred political designation of the location where the incident took place and the caption to the accompanying illustrative image adds the dimensions of religion and ethnicity.
The 179-word report appeared some four and a half hours after the incident, by which time the victim had been identified and the circumstances clarified. Despite that, information concerning the victim is confined to a mere handful of words.
The BBC chose not to report that Dafna Meir was the mother of four children and had two additional foster sons. Crucially, readers were not informed that three of her children were at home at the time and witnessed the attack. Additional personalising information such as the fact that Dafna Meir was a nurse in the neurosurgery department of Be'er Sheva's Soroka hospital was not included in the report ,
IDF West Bank Commander: Don't Be Lulled Into False Sense of Security by Drop in Stabbing Attacks
A senior IDF officer told Israel's Army Radio on Sunday that the public should not be lulled into a false sense of security by the apparent dip in Palestinian terrorism.
Col. Roman Gofman, commander of the Gush Etzion Brigade, said that though the data indicates a decrease in the number of terrorist attacks in the West Bank, it is temporary.
"Even if there has been a reduction in stabbings and car-rammings, there has been an increase in shootings on the roads and at IDF checkpoints," he said. "These cases, too, are usually instigated by very young lone-[wolves], incited to act."
Gofman said that all military personnel operating in the West Bank devote a lot of time in trying to understand the phenomenon: What causes Palestinian youth to go out and, in effect, commit suicide while attempting to commit stabbing attacks, when the chance of success — with soldiers in the field who have learned from experience and with an army that adjusted its drills – is very low?
"As far as we're concerned, they're terrorists, even if they are very young; the Palestinians consider them martyrs," Gofman said, explaining the importance of preventing them from receiving that particular honor.
Peres says Arab terror is 'a protest'
Israel has not done enough to "understand" the reasons behind Palestinian terror, according to former President Shimon Peres. In an interview he gave German magazine Der Spiegel before his recent heart attack, Peres sounded an apologetic note for the Arab terror against Israel.
"This terror is a revolt," he told the magazine. "Many young people are attracted today by the totalitarianism of terror. What we have in Israel is part of this development – but at the same time it is different. There need to be two states, but there is only one. This contributes to the fact that young Palestinians are against us. Israel often does not see the real reasons. Israel does not see this as a protest. It sees the killing."
Israelis needed to put the Palestinian violence "into context," Peres said, according to the magazine.
Peres also undermined Israel's accusations that Palestinian Authority (PA) chief Mahmoud Abbas bears responsibility for the terror as the person at the head of the PA's incitement machine. "Abbas is a very courageous man," said Peres. "I met him often and negotiated with him directly. He wants peace and he fights terror."
IDF orders removal of Palestinian workers from Gush Etzion, after attacks
The IDF's Etzion Brigade commander Col. Roman Gofman ordered on Monday the removal of all Palestinian workers from the Gush Etzion settlement cluster in the West Bank.
The decision was made following a security assessment by the Etzion Brigade commander and the Judea and Samaria Division after two separate terror attacks on Sunday and Monday in the West Bank left one woman killed and another wounded.
The duration of the order was not immediately known.
Palestinian workers to be denied entry to Har Hevron region
The Har Hevron Regional Council announced on Sunday night that Palestinian Arab workers will not be permitted to enter the localities in the area on Monday.
The move is in response to Sunday's terrorist attack in the town of Otniel, in which 39-year-old Dafna Meir was murdered in her home in front of her children.
Meir was initially critically wounded in the attack and succumbed to her wounds shortly afterwards.
The Arab terrorist who carried out the attack succeeded in breaking into the town, entering the woman's home and murdering her before fleeing the scene.
Police arrest East Jerusalem man armed with knife
The Israel Police on Monday arrested a Palestinian man armed with a knife in East Jerusalem who attempted to stab an officer, a spokesperson said.
Two detectives were at the scene in the East Jerusalem neighborhood to investigate reports of stones thrown at the light rail. They were questioning two suspects when another officer espied a teen approaching them, with a knife drawn.
After they identified themselves as police officers, the suspect, identified by police as an 18-year-old Palestinian from Shuafat, attempted to flee and was arrested in possession of a knife. He was taken in for questioning.
No injuries were reported.
Terrorists Attack Jerusalem Light Rail, Riot Around Capital
Jerusalem Arabs have again attacked the Light Rail as it passed through the northern neighborhood of Shuafat.
The "travel terrorists" threw stones at the rail cars, and also at Israeli public buses and cars as they traveled on the highway passing the neighborhood.
During the night Arab attackers riots at numerous locations in and around the capital.
Among the sites recorded were: the Qalandia and Ras el Amud neighborhoods on the outskirts of Jerusalem, near Rachel's Tomb; Al Favar in Mount Hebron; El Hader in Gush Etzion; Havara and Azoun in Samaria; and others.
Israel Aims to Compel Social Media to Combat Palestinian Incitement
Israeli Public Security Minister Gilad Erdan on Sunday proposed new legislation that would compel social media platforms to remove posts deemed to directly incite murder or violence.
According to Erdan, an Israeli law should be enacted in conjunction with legislation in other Western countries. In the past, various visiting government ministers have expressed interest in cooperating with Israel on such an endeavor.
Erdan said his aim is to "systematically expose the Palestinian culture of incitement among relevant audiences around the world."
Israeli Group to Accuse Mark Zuckerberg of 'Closing Eyes to Facebook Terror Incitement' in Massive Billboards Across From His California Home (VIDEO)
An Israel-based lawfare organization is launching its latest campaign against anti-Jewish incitement on Facebook, The Algemeiner learned on Sunday, as the group posted an explanatory fundraising video clip on YouTube.
Called "[Mark] Zuckerberg don't kill us," this is the most recent effort on the part of Shurat HaDin-The Israel Law Center to combat the ongoing calls on various sites to attack Jews and Israelis. It involves conveying to the Facebook founder that "if he ignores all the complaints, we will put them in front of his face."
The money being raised will go to producing billboards to be placed in the area of his house in Palo Alto. Already in touch with American advertising agencies, Shurat HaDin says it will need an initial $30,000 to get started.
As The Algemeiner has previously reported, Shurat HaDin has been in both a literal battle against Facebook – in a US court – and figurative one, conducted in the global arena of ideas against social media outlets that are enabling the very incitement that has purportedly contributed to, if not completely fueled, the current wave of Palestinian terrorism in Israel over the past four months.
Twitter sued by U.S. widow for giving voice to Islamic State
Twitter Inc is being sued by the widow of an American killed in Jordan who accuses the social media company of giving a voice to Islamic State, adding to the pressure to crack down on online propaganda linked to terrorism.
Tamara Fields, a Florida woman whose husband Lloyd died in the Nov. 9 attack on the police training center in Amman, said Twitter knowingly let the militant Islamist group use its network to spread propaganda, raise money and attract recruits.
Lawyers specializing in terrorism said Fields faces an uphill battle, though the case could lead to more calls for social media companies such as Twitter and Facebook Inc (FB.O) to take down posts associated with terrorist groups.
In her complaint filed on Wednesday, Fields said San Francisco-based Twitter had until recently given Islamic State, also known as ISIS, an "unfettered" ability to maintain official Twitter accounts.
"Without Twitter, the explosive growth of ISIS over the last few years into the most-feared terrorist group in the world would not have been possible," according to the complaint, which was filed in the federal court in Oakland, California.
Khaled Abu Toameh:
Park to be dedicated in name of terrorist on site of his destroyed home
The Municipality of Surda/Abu Kash in the Ramallah area decided on Sunday to name a public park after Muhannad Halabi, who killed two Israelis in Jerusalem's Old City last October.
The new park will be built on the site where Halabi's house existed before it was demolished by the IDF earlier this month.
Halabi, a 19-year-old Palestinian law student at Al-Quds University from a village near Ramallah, went on a shooting and stabbing spree in October killing two before he was shot dead by police.
The attack took place at the Lion's Gate on Succot as the victims were en route to the Western Wall. Halabi stabbed a couple and their toddler son and then grabbed a pistol from one of his victims and began firing wildly into the crowd until a border police officer shot him from 50 meters away, killing him.
The victims of the attack, one of the first in the current wave of terror attacks that have plagued Israel over the last four months, were Rabbi Nehemia Lavie, 41, an Old City resident who worked at the Ateret Cohanim Yeshiva, near the place he was killed, and Aharon Benita from Beitar Illit, the father of the toddler also wounded in the attack.
More leftist libel



The newspaper Haaretz has once again libeled Israel throughout the world in the clearest possible way. Columnist Gideon Levy is feeling the pain of our neighbors and is losing his mind and ability to draw distinctions along the way: "Israel executes people without trial nearly every day," and "any other description is a lie." No less. Now the haters of Israel and those plotting against it will quote his ridiculous assertion as if it was the Torah from Mount Sinai.

What has happened to the Israeli Left, that natural and justified action to protect lives has turned into an indictment against us? "Executions" refers to an intentional act. Who gave Levy the right to judge what people do when they are being attacked? Is the spirit free just then to examine in laboratory conditions the fine points of how appropriate the response is?

"They shot them to death indiscriminately -- women, men, teenage girls, teenage boys. … They shot to kill, to punish, to release their anger, and to take revenge," Levy wrote, a precise description of the Arab barbarism of the past 100 years that has specialized in murdering any and all Jews. But Levy was referring to Israel's security forces and to his own people, the people of Israel, who are dealing with ongoing murder attempts. As backup, Levy brought up the B'Tselem organization, which "documents" additional cases of "executions."
BBC editorial policy hampers audiences understanding of Wallström remarks report
Leaving aside the embarrassingly uninformed nature of Margot Wallström's latest insinuations about Israel, the remarkable thing about this BBC report is that those reading it have no way of knowing which of the two people quoted – Netanyahu or Wallström – is talking facts.
The reason for that is because – as has been noted here previously on numerous occasions – for more than three months the BBC has consistently avoided telling its audiences in its own words that the vast majority of Palestinian casualties during that time were killed whilst carrying out terror attacks or engaged in violent rioting. Instead, BBC reports have invariably used qualifying terms such as "Israel says" or "were said by Israel to be attackers".
The question that therefore arises is does the BBC employ similar qualifying language when covering the shooting of attackers in other countries or is that editorial policy reserved for use when reporting about Israel?
Sweden: State-funded Muslim "Sniper" Training (not satire)
The Swedish state is funding a "sniper" training course for recently-arrived Third World "refugees" as part of their "integration program"—despite the ever-growing refugee-terrorist attacks across Europe.
The almost unbelievable plunge into insanity—started two years ago already—was reported—in a positive pro-refugee light—by the Allehanda newspaper in Sweden, under the title "Fired up for Sniping," (Laddade för prickskytte, literally "Charged up for Sniping") and shows a large number of Third Worlders being taught how to target shoot with "sniper" target rifles on a formal shooting ground in Sollefteå, central Sweden.
The Allehanda informs its readers that the "sniping course" began on a "small scale in the Fall," but then for reasons which are obvious, but which the Swedish newspaper ignores, "interest exploded" among the nonwhite invaders to take the course.
When the Allehanda visited the shooting range, "more than 50 immigrant youths were on the course," honing their shooting skills.
Even more incredibly, the sniping course is being paid for by Sweden's state-funded Migration Agency as an "integration" program into Swedish society.
"Young people from all over the world—Syria, Afghanistan, Africa, [and] South America" are taking sniping lessons, the Allehanda said, and some of them are "interested and very talented," the paper quoted course supervisor Birgit Höglin as saying.
PreOccupiedTerritory:
Wallstrom: Drowning Of Egyptian Cavalry In Red Sea 'Extrajudicial' (satire)
Swedish Minister of Foreign Affairs Margot Wallstrom called for an investigation into the Lord and Moses today, saying that the circumstances under which the Egyptian cavalry pursuing the Israelites into the Red Sea drowned raise suspicions of extrajudicial killing.
The minister made the remarks in a speech to Parliament this morning in which she affirmed her government's support for the rule of law and accountability in military operations by Israel and those who support Israel. Others in Sweden's government echoed her sentiments, and added that the body count resulting from multiple cases in which the Lord intervened on behalf of Israel may run afoul of the rule of proportionality.
The Israelites fled bondage in Egypt after hundreds of years there, following the lead of Moses and his brother Aaron, who negotiated with the Pharaoh for their release. The Egyptian king waffled but eventually relented, swayed by ten plagues of increasing fearsomeness. However, within several days of the Israelites' departure, the Pharaoh again changed his mind, and pursued the ex-slaves with his chariot corps. The Lord instructed Moses to raise his arm over the Sea of Reeds, which split to reveal a path of dry land. The Israelites marched across, and the Egyptian cavalry gave pursuit. Just as the Israelites emerged on the other side, Moses again gestured to the sea, which crashed back into position, destroying the pursuing Egyptians. Wallstrom contended that Moses acted illegally.
"Partisans of the Israelites may argue that Moses was simply following God's orders, but in our lifetimes we have seen that defense rendered inadmissible in cases of violations of humanitarian law and the laws of war," she warned.
A Kippah and Europe's Future
Expressions of solidarity with Jews are certainly to be welcomed. Thus, the call for those attending a match of the Marseilles soccer team this weekend to wear a kipah, whether or not they are Jewish is encouraging. But a community that must depend on such extravagant gestures cannot be said to be secure.
Jews should have the right to walk proudly down any street in France or any other country in the world. And it is the responsibility of French leaders to ensure that they can do so in safety. But Prime Minister Valls can no more promise that a Jew in a kippah won't be attacked with a machete any more than Chancellor Angela Merkel can tell German women that they need not fear being assaulted if they stand in public spaces with large numbers of young male immigrants.
European Jews are entitled to hope that the situation will change, but no rational analysis of the situation lends any credence to such wishes. That's why more French and European Jews are leaving for relative safety in Israel. Though life there is not without strife or peril, at least there Jews need not be dependent on the mercy of non-Jewish authorities that are essentially powerless to alter the shift in the culture of their countries.
In that sense, French Jews are again the proverbial canaries in the coalmine indicating the peril of anti-Semitism. Their kippahs are an indication that European civilization as we knew it is once again in peril. While there are clear differences between what is happening now and what happened in the 1930s, the best advice for those Jewish communities may not be dissimilar. They can stay and bravely hope for the best. Or they leave and live fully Jewish lives elsewhere, particularly in Israel. Choosing the latter may not only be safer but the better part of valor.
New Poll: Over 70% of French Public Believes Antisemitism on Rise in France
While a majority of French respondents to a new survey believe Jews should not stop wearing their skullcaps in the wake of a series of recent attacks, an even greater number considers antisemitism on the rise in their country, the French-Jewish news service JSS reported on Sunday.
According to the Odoxa survey, conducted for French digital channel iTélé and the weekly magazine Paris Match, 70 percent of the French population do not think Jews should refrain from wearing yarmulkes, though 71% say antisemitism is increasing in France.
The poll comes on the heels of the January 11 machete attack against a Torah teacher outside of a Jewish institute in Marseille, which led to the head of the city's Jewish community to call on Jews to "remove their yarmulkes during this difficult period, until better days."
Rabbi Zvi Amar's position aroused controversy among the Jews of France and spurred French Chief Rabbi Haim Korsia to take the opposite position, asserting that "removing yarmulkes would be giving in to the terrorists."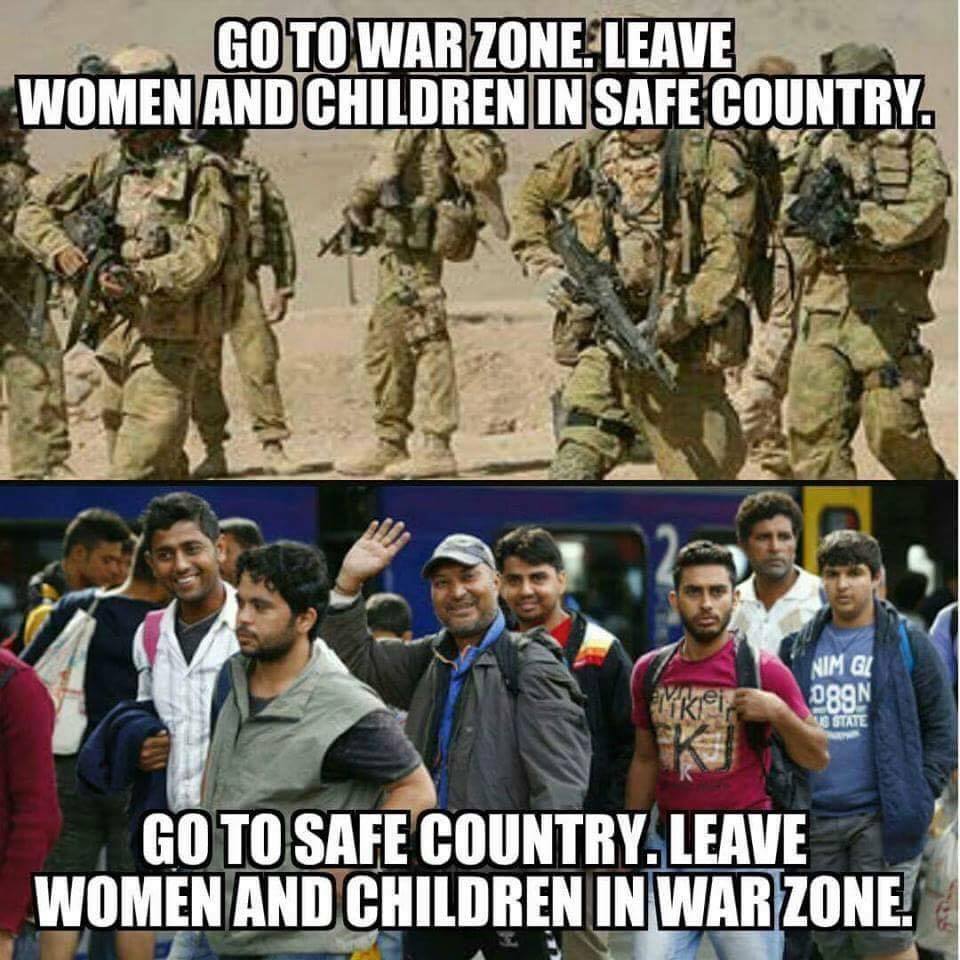 PreOccupiedTerritory:
Besieged Gazans Forced To Freely Import, Export Tons Of Goods (satire)
Businessmen and growers in the Gaza Strip are complaining that Israel's blockade of the coastal territory has become so bad, they are forced to import and export thousands of tons of goods via Israel with barely any restrictions, trade representatives said today.
A spokesman for the Gaza Chamber of Commerce told reporters that the siege, which Israel imposed after Hamas took over the territory via a violent coup in 2007, gives Gaza residents no choice but to sell their flowers, produce, and consumer goods to such places as the West Bank and Europe, which they used to do before the blockade was imposed, as well.
"It is stifling us," said Ayman Idyit. "We used to be able to send our strawberries to the West Bank through one of the crossings into Israel. Now we're forced to sell hundreds of tons of them instead to the West Bank through one of the crossings into Israel. The international community has been silent on this, and it's unconscionable."
Idyit also cited statistics demonstrating the effects of the siege on imports to Gaza. "Thousands of apartments were just built here, in a project sponsored by the government of Qatar," he explained. "Without the Israeli siege, they would have brought in the building materials – concrete, steel, tiles, whatever – via the Kerem Shalom crossing from Israel, by the truckload. What they actually did was bring in truckloads of the stuff via the Kerem Shalom crossing instead, which, as you can imagine, caused all sorts of problems."
In addition to the trade restrictions, Israel also allows humanitarian medical cases in for treatment, a policy that Gaza leaders say is oppressive. "They only allow people who need Israel's superior medical services to receive them," lamented Minister of Health Imyun Nalji. "That amounts to hundreds of cases every year of Gaza residents receiving care they cannot receive locally – and we are made to witness this cruelty."
---
| | | | |
| --- | --- | --- | --- |
| We have lots of ideas, but we need more resources to be even more effective. Please donate today to help get the message out and to help defend Israel. | | | |