From Ian:
Armin Rosen:
Campus Diversity, Equity and Inclusion (DEI) Excludes and Targets Jews
In practical terms, a reversal of DEI regimes' determined obliviousness toward Jew-hatred probably wouldn't help much. New York University is one of the only institutions that Stop Antisemitism surveyed to include Jews in its DEI efforts; it is also one of three universities in the report to have received formal federal-level complaints from a Jewish student under Title VI of the Civil Rights Act. The Heritage study examined student surveys on the state of campus life at schools with DEI bureaucracies of varying size and found that "there appears to be little relationship between DEI staffing and the diversity climate on campus." In an April 2021 story, Tablet's Sean Cooper reported that despite their newfound ubiquity and high cost, there is shockingly little proof that DEI programs result in more tolerant workplaces and college campuses or reduce racism.

The DEI regime is often framed as a brave and honest reckoning with structural racism, educational inequity, individual bigotry, and other abiding sources of establishment shame. In fact, the purpose of DEI, and perhaps of the ideological and quasi-spiritual project underlying DEI, is to delay or deflect hard conversations about how universities operate, or any awkwardly critical assessments of the value of the education they provide, or the kinds of spaces and citizens they now produce. If it had any other purpose but creating a false edifice of reassurance and moral rectitude, campus DEI would have a lot to say about the higher education system's continuing role as a locus of American antisemitism, rather than nothing at all.

Campus DEI regimes' total lack of interest in antisemitism makes it obvious that Jews are not seen as part of the social justice mission of the university. Then again, much of the organizational architecture and bureaucracy of the contemporary university, from the stringency of the admissions process, to the emphasis on "diversity" itself, originated with the institutions' attempts to keep Jews out, as Tablet has been recounting in Gatecrashers, a podcast exploring the history of antisemitism within the Ivy League.

One key difference between now and the 1920s, when the last largescale movement to exclude Jews from American campus life happened, is that Jews now lead and hold prestigious tenured chairs at major American universities, which host entire academic departments devoted to Jewish life and learning. That thousands of Jewish faculty and administrators, as individuals and as scholars, have allowed this resurgence of academic scapegoating and exclusion of Jews from campus life to happen with only occassional bursts of dissent is striking, at least to anyone who doesn't spend their life on campus.

The institutional world's hesitation to examine or even acknowledge its antisemitism problem points to a larger academywide fear of confronting institutional sins of the type that have little to do with Harvard's or Yale's involvement in the slave trade 200 years ago. Today's universities are content with being unaffordable behemoths and lifestyle brands for the same reason they remain uninterested in the antisemitism they have historically practiced and indulged. The academy's flaws, and the literal and figurative costs they arrogantly impose on the rest of American society, fall outside the purview of institutions that are rushing to add thousands of administrators who are supposedly dedicated to making the world a more tolerant and equitable place. In truth, the goal of these universities in a moment of disorienting and unpredictable social and political change is to protect their cartel from the scrutiny it has earned through its glaring inability to productively educate millions of students, and its determination to saddle ordinary taxpayers with the cost of its failures.
The future of American Jews on campus
To today's college students: You are not the first generation of Jews to endure anti-Jewish animosities. You will not be the last. Do not begrudge these years; they can make you better. Nothing inspires us more than the fight for principle. Moral sentiment and grim resolve lift the heart and stiffen the spine. We get better through moral struggle. Rediscover your Jewish pride. Fight back – and fight back hard. Fight as hard as our opponents. You will find many allies, both Jewish and non-Jewish. Do not ignore the outrages perpetrated against you and fellow Jews on American campuses. We have learned throughout Jewish history that if we allow these anti-Jewish mindsets to fester, eventually antisemitism worsens. To ignore antisemitism is to allow the culture of Jew-hatred to settle in institutions, rendering its eradication much more difficult. Antisemitism devastates not only Jews, but also the institutions and societies that allow or encourage it.

You are the future. My generation will continue for a while longer, but it is you who will determine the destiny of American Jewish life. Whether you are ready or not, whether you even want it or not, we will soon hand the Jewish torch to you, as we received it from our parents. The reason there are Jews in the world today is that the Jews of yesterday willed it and bequeathed Judaism to us. I feel blessed for the privilege of spending a few years in the sun, linking your generation with generations past in our eternal quest for meaning.

When you reach mid-life, Israel will be celebrating its centennial. I hope I will be there with you. In 2048, we expect that two-thirds of the world's Jews will be living in Israel. There will still be plenty of anti-Zionists. Israel will still have enemies seeking to destroy it. But Jewish anti-Zionism will be an anachronism. The historians of tomorrow will view today's anti-Zionist Jews as the historians of yesterday viewed past fringe Jewish movements: a streaking comet blazing through the skies of Jewish life, making a dramatic impression in the crazed intensity of these times, but soon disappearing into the vast nothingness of Jewish time.

This is the irony: the struggle against Israel waged by some American Jews, is not really about Israel at all. Israel will survive and prosper with or without them. It is about you. It is about the future of American Judaism. We cannot survive separated from the vast majority of our people. Jews who tell you otherwise are deluded.

Looking back through the centuries, it has been a long, hard, tragic march from Sinai. But the journey has also been filled with exhilarating accomplishment, transcendent meaning, and noble purpose. I hope you feel this, sense this, and are empowered by it. I hope that you, too, will do what our ancestors did: Walk the long and winding Jewish road with faith in the ultimate redemption of our people and all people.
University of Toronto Newspaper Column Refers to Israel's Creation as "Nakba" – Catastrophe
In a column published on October 2 in the Arts & Culture section of The Varsity, the University of Toronto's student newspaper, entitled: "Finding a voice through storytelling at the 15th annual Toronto Palestinian Film Festival," Milena Pappalardo reviews the 2022 Toronto Palestinian Film Festival (TPFF), which ran in late September.

Pappalardo's commentary was peppered with anti-Israel disinformation, beginning with her background of the TPFF creation in 2008, coinciding with the 60th anniversary of the Nakba, Arabic for the catastrophe, which Pappalardo explains "is a sombre day in Palestinian history that commemorates when Israeli militias terrorized and forcibly removed hundreds of thousands of Palestinian people from their homes during the establishment of Israel in 1948."

This oft-repeated proclamation, made frequently by anti-Israel activists, is extraordinarily misleading.

On May 14, 1948, following the United Nations Partition Plan, Israel declared its independence, marking the rebirth of the Jewish nation-state for the first time in almost two thousand years.

Almost immediately, the tiny reborn country was invaded by surrounding Arab armies, attempting to destroy the nascent Jewish State before it had a chance to defend itself. Living inside the new state were hundreds of thousands of Arabs, as well as Jews, and while it is true that roughly 750,000 Arabs were displaced during this period – similar in number to the 800,000 Jews forcibly exiled from their homes in Islamic lands – Pappalardo has missed the true culprit.

Historian Benny Morris noted that Arab leaders actively encouraged their community members to leave the country as a strategic move. "Arab officers ordered the complete evacuation of specific villages in certain areas, lest their inhabitants 'treacherously' acquiesce in Israeli rule or hamper Arab military deployments," he wrote in "The Birth of the Palestinian Problem Revisited."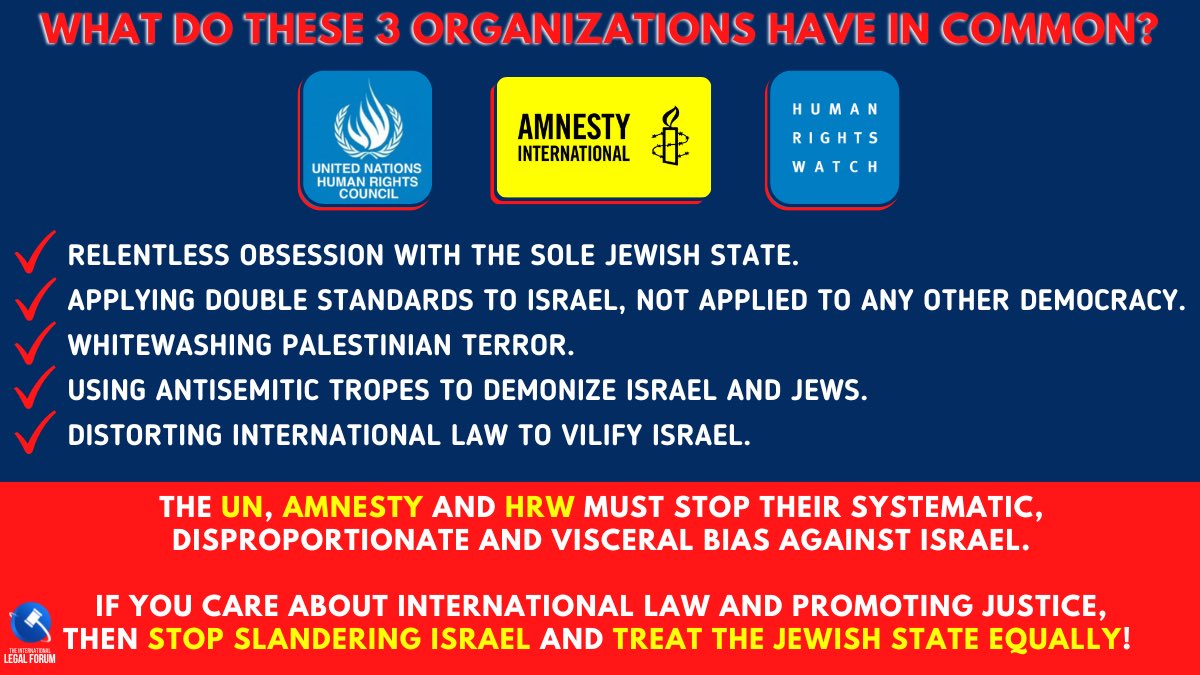 CUNY commits $1M to tackle antisemitism after rise in hate crimes
Following a slew of complaints and criticism of how it handled a rise in antisemitism on its campuses, CUNY will spend nearly $1 million to address the issues including an online portal to track hate crimes on the system's 25 campuses, The Post has learned.

The commitment came after pressure from Republican City Councilwoman Inna Vernikov and others.

CUNY Chancellor Félix Matos Rodríguez wrote Vernikov on Sept. 28 listing eight points detailing the university system's plan to cut down on anti-Jewish attacks.

Rodríguez reveals in the letter that CUNY is allocating $750,000 in new funding to counter "antisemitism and other forms of religious or ethnic bigotry."

"We are developing a system-wide web page for reporting campus incidents, including antisemitism, to facilitate and standardize reporting," Rodríguez wrote in the letter obtained by The Post.

The systemwide portal will require college presidents and deans to report incidents on a semi-annual basis.

The university system has come under fire following a slew of anti-Jewish incidents and the subject of a civil rights complaint filed with the US Department of Education.

CUNY's Brooklyn College recently received a failing grade by StopAntisemitism, which graded 25 colleges after asking students whether they think it's "safe to be a Jew" on campus.

Among the other fixes, Rodríguez wrote that CUNY will also adopt the International Holocaust Remembrance Alliance's definition of antisemitism as part of the systemwide diversity training for staff and students.

"Antisemitism is a certain perception of Jews, which may be expressed as hatred toward Jews. Rhetorical and physical manifestations of antisemitism are directed toward Jewish or non-Jewish individuals and/or their property, toward Jewish community institutions and religious facilities," reads the IHRA's website.
Berkeley Law's anti-Zionism problem
Problems have been building since the 1960s. But Rachel Fish, co-founder of the Israel education think tank Boundless, described watching fundamental changes take root in 2001, the year of the "second Durban conference, the wake of the second Intifada, and then the emergence of the BDS movement on campuses in America." Reflecting on the last two decades, Fish told me, "Anti-Israelism has become a litmus test for progressivism."

This test is now firmly entrenched on many campuses, and Jewish Zionists, the overwhelming majority of American Jews, have had to adapt. While the dean and two aforementioned professors write that Berkeley hosted Israeli Knesset member Yossi Shain, a positive thing, student attendees likely won't broadcast their opinions.

As a University of Chicago sophomore explained, "With my Jewish friends, my observant friends, of course we talk about Israel, and it's expected we talk about Israel. With non-Jewish friends, only with close friends do I bring this up."

Law students may be more predisposed to debate, but even they self-censor. One recent New York University School of Law graduate didn't advertise Zionist beliefs in order to avoid isolation: "You have study groups and outlines. You want friends to give you notes. Law school is rigorous. You need friends and acquaintances to help you."

Students also fear blowback. Benjamin Rosenzweig, a Swarthmore College junior, recalled a campus push to ban Sabra hummus. Anti-boycott students organized a petition, but "people were so scared of signing. So one-third signed anonymously." He added that students "don't feel they have the agency to disagree without running into cancel culture."

Now, Chemerinsky oversees a different campus than these. But as he characterizes the bylaw change as a free speech issue, consider that the Jewish Students Association at Berkeley Law posted a group response to the bylaw. Individual students may feel less comfortable expressing opposition.

And this is where others might be helpful. Provide more speech and help students feel less alone. The Jewish Studies Zionist Network has already sharply denounced "the muzzling of Zionists in campus spaces" as "a form of antisemitism."

Still, this problem exists nationwide. Taxpayers should inquire about the campus climate at their local state schools. Graduates should question annual giving solicitors. And everyone should familiarize themselves with the Amcha Initiative's database of antisemitic activity .

As Joshua Washington, director of the Institute for Black Solidarity with Israel, observed, "The time is over for people to be scared and quiet. It's [now] push back or be pushed."
Exclusive: Pro-Israel Groups Release a Statement on Berkeley Controversy
October 3, 2022

We, the undersigned Jewish and pro-Israel organizations, are disappointed by recent events at the University of California, Berkeley, in which nine registered student organizations at Berkeley Law have amended their bylaws to ban any speakers that support Israel or Zionism — a standard Berkeley Law Dean Erwin Chemerinsky noted would ban both himself and 90% of his Jewish students from speaking at events hosted by these organizations.

Gallup in 2019 found that 95% of American Jews support Israel, and Pew in 2020 indicated that "eight-in-ten U.S. Jews say caring about Israel is an essential or important part of what being Jewish means to them."

Jewish faith and identity for millennia have been anchored by the desire to restore sovereignty in our indigenous homeland, the core idea of Zionism. Like observing Shabbat and kosher dietary laws, Zionism is vital to the consciousness of many, if not most, Jews.

The bylaw is a vicious attempt to marginalize and stigmatize the Jewish, Israeli, and pro-Israel community and to normalize the requirement that Zionist Jews hide or alter a fundamental aspect of their identity in order to be fully accepted in certain arenas. This is unabashed antisemitism. The fact that nine student organizations at Berkeley Law have already adopted this view raises a very real concern that they will work to persuade others to do the same. Indeed, such a requirement by even one club is too many.

The implication is unambiguous: Berkeley Law is telling its Zionist Jewish students to get used to the idea that there will be certain spaces in which they are not welcome.

The UC Regents have spoken to this issue with firmness: "Anti-Semitism, anti-Semitic forms of anti-Zionism and other forms of discrimination have no place at the University of California." And their instructions to university leaders have been clear: "The Regents call on University leaders actively to challenge anti-Semitism and other forms of discrimination when and wherever they emerge within the University community."

We therefore call upon Berkeley Law to immediately take all lawful and necessary steps to ensure that none of its student organizations is permitted to discriminate against Jews based on any aspect of their Jewish identity, including their Zionism. As a first step, the nine student organizations should rescind the new, discriminatory provisions from their bylaws or face appropriate sanctions for their failure to do so.
Events at Berkeley Law Demonstrate a Campus Crisis on Antisemitism
After depicting the exclusion of Jews as just criticism of Israel, Chemerinsky's argument then takes another bizarre, offensive turn, when he suggests that the situation really isn't that bad because "only" some of the student organizations adopted the exclusionary language.

Jews should just be happy that they're not excluded from even more spaces, the argument implies. One wonders whether by "stamping out antisemitism," the "Berkeley model" on antisemitism instead means "just sweep it under the rug."

Chemerinsky is trying downplay the campus antisemitism problem, but incidents of Jews being excluded are occurring with disturbing frequency lately. At SUNY New Paltz, a student group against sexual violence forced out two Jewish women because they were Zionists. At the University of Vermont, Jews were similarly told they were not welcome in another student group focused on sexual violence. At the City University of New York, observant and Zionist Jews have been deliberately excluded from union groups, campaigns have been carried out calling for "Zionists out of CUNY," and CUNY officials have told Jews to hide their Jewish beliefs while participating in campus life. At the University of Southern California, a Jewish student body vice president was forced to resign after widespread antisemitic harassment because she was a Zionist.

Jews are being told they don't belong, and instead of this phenomenon being unequivocally condemned and vigorously combated, the victims are being told to stop being so hysterical. Administrators like Chemerinsky and University of Vermont President Suresh Garimella treat the situation like Leslie Nielsen in "The Naked Gun," calmly telling people, "Please disperse, nothing to see here" as the building behind him is engulfed by fire and explosions.

One last misleading line by Chemerinsky is how he paints the incident as an issue of the "free speech rights" of these antisemitic student organizations. This is, of course, ironic given that the organization promoting the bylaw amendment argued in its favor by writing that "[f]ree speech and the exchange of ideas cannot be romanticized…" But more importantly, what is at play is discriminatory conduct, not protected speech. No one is denying the right of these organizations to issue statements highly critical of Israel. What should be denied, however, is the ability for student organizations to institute a ban on Jews unless they've renounced a belief deeply held by 95% of them.

There is no reason to believe that Chemerinsky himself harbors ill will towards Jews. What his response does evince, however, is a shocking blind spot — one that pervades far too many university administrations. Under their watch, antisemites are succeeding where neo-Nazi groups never could in the United States — by creating Jewish-free spaces. That this is occurring in the university setting, where America's next generation of leaders are being formed, makes the moment all the more disturbing and urgent.
So, basically @BerkeleyLaw Dean Chemerinsky's response to "Jewish-Free Zones" is that "only a handful of student groups out of over 100 at Berkeley Law did this". Would he also be just as Ok if "only a handful" of student groups banned African-American, Muslim or gay speakers? pic.twitter.com/r1BAVgvCpa

— Arsen Ostrovsky (@Ostrov_A) October 4, 2022
New York Congressional Candidate Pledges to Strip UC Berkeley of Federal Funding After Anti-Israel Policy
A New York Assemblyman running for Congress has vowed to propose legislation that would strip University of California-Berkeley of its public funding should he be elected.

Michael Lawler, a Republican who represents a district in New York's Lower Hudson Valley, made the comments to The Algemeiner in response to a new policy — approved by eight student groups on August 21 — banning Zionists from speaking at the UC Berkeley Law.

"It's insane to prohibit those who support the State of Israel from speaking in a time when, as we saw at SUNY Brockport, college campuses allow unrepentant cop killers and domestic terrorists to speak at their university," Lawler said. "For our country to thrive, it must encourage diversity of opinion and thought."

Proposed by Students for Justice in Palestine at Berkeley Law as part a resolution endorsing the boycott, divestment, and sanctions (BDS) movement, the measure called for banning speakers who have "expressed and continued to hold views or host/sponsor/promote events in support of Zionism, the apartheid state of Israel, and the occupation of Palestine."

Lawler, who is running to replace incumbent Mondaire Jones in New York's 17th congressional district in the upcoming midterm elections, emphasized that Jewish students deserve to feel safe and secure at their universities.

"I'm speaking out on something happening in California because what happened there is becoming a norm everywhere," he continued. "This kind of policy puts a target on their back and it's unacceptable."
Forgot to include this one. The "however" does the heavy lifting. pic.twitter.com/7tLu8T4lBr

— Lahav Harkov (@LahavHarkov) October 4, 2022
Given enough time, these guys always build their own gallows. https://t.co/tNHVsHGrbY

— Noam Blum (@neontaster) October 4, 2022
Really important deafest for the #BDS in #Spain! Bravo ?? to the outstanding team at @ACOM_es, who have been indefatigable! https://t.co/0AOU9edY1j

— Arsen Ostrovsky (@Ostrov_A) October 4, 2022
Time for Atonement: On Booking.com's West Bank 'Safety Warning' and International Law
International law on the subject has been described as "ambiguous and confusing" by Professor Avi Bell, one of the few internationally renowned lawyers who specialize in both property and international law.

After the signing of the Oslo Accords, a series of agreements forged in the 1990s between Israel and the Palestine Liberation Organization (PLO), the newly created Palestinian Authority was given control over Areas A and B of the West Bank, home to 90% of of the Arab population therein. Meanwhile, Israel was to retain complete control over Area C, which contains all Jewish West Bank communities.

Media outlets from The Independent to Al Jazeera have pointed out that "Israeli settlements in the West Bank" are "illegal" under international law. Article 49(6) in the fourth Geneva Convention states that:
The Occupying Power shall not deport or transfer parts of its own civilian population into the territory it occupies."

However, as Prof. Bell explained, the convention does not mention "settlements" and refers only to governments forcing their own citizens into occupied lands. If the government (the "occupying power") forces ("deports" or "transfers") its own population into areas claimed to be under occupation, this is illegal.

Yet under the Geneva Convention, citizens are free to move wherever they want — and, crucially, Israel does not force its population to move to Judea and Samaria.

The final draft of the Rome Statute was implemented in 2002 by the International Criminal Court (ICC), of which the majority of countries around the world are a member — except Israel, the United States, and five other countries.

According to many scholars, the ICC has no jurisdiction in Israeli-administered territory, including the West Bank which it gained in the 1967 defensive against Arab countries that attacked Israel.

Another relevant article is Article 8(8) of the Rome Statute. Bell mentions that the ICC "adopted" Article 49 with a slight change in the wording:
The transfer, directly or indirectly, by the Occupying Power of parts of its own civilian population into the territory it occupies, or the deportation or transfer of all or parts of the population of the occupied territory within or outside this territory."

Bell pointed to the words: "directly or indirectly." Indeed, this vague wording allows for multiple interpretations of the law.

Related Reading: HonestReporting EXCLUSIVE: How European Union Funding of West Bank Activities Breaches Int'l Law & Undermines Peace

To understand how to interpret Article 49(6) and Article 8(8), George Mason University law professor Eugene Kontorovich, an expert in constitutional and international law, ran a study examining the historical use of Article 49(6) and compared it to the Israeli building in the West Bank.

In his research, he draws a few significant conclusions:
- The arrival of settlers has in the case studies here typically been accompanied by a similarly large-scale expulsion or departure of the prior population. […] Israel appears to be among the unusual exceptions in which prior populations remained intact.
- The occupying powers' evident judgment that they are not obligated to prevent or obstruct such activities [settlements by citizens] has in no case been challenged by the international community, giving it presumptive validity.
- …the migration of people into occupied territories is overwhelmingly the rule rather than the exception where such territories are geographically adjacent."

Israel has been repeatedly condemned in international media and courts for their building based on Article 49(6). Kontorovich proves that when it comes to Israel, the law is interpreted differently.

The International Committee of the Red Cross (ICRC) has compiled all condemnations from the Geneva Convention to the International Criminal Court (ICC) of Article 49(6) and Article 8(8), which they place under Rule 130. Avi Bell states:
99 percent of the material is condemnations of Israel, there is no mention of Turkey, Morocco, Armenia, or Azerbaijan, etc. There is one real case in the entirety of the practice, the one real case there's ever been having to do with transferring and deporting populations and it is from the Nuremberg Tribunal [Nazi Germany]."

All in all, it becomes clear that journalists and so-called "human rights defenders" around the world hold double standards for Israel and its residential communities in Judea and Samaria. In the end, locals like Lital and Zohar suffer from the decisions of big corporations like Booking.com, Airbnb, and the news agencies that enter political conflicts they have very little understanding of.

Yom Kippur can be a time for these organizations to reflect and recommit to advocating for the truth and fairness.
Rolling Stone Magazine Misses The Beat on the Miami Boys Choir
A week before this article was published, EJ Dickson discussed the Miami Boys Choir on 'Don't Let This Flop,' Rolling Stone's podcast that she co-hosts.

Once again, while favorably reporting on the Jewish music group's rising TikTok fame, Dickson could not help but make some seemingly negative comments about Israel and Orthodox Jews.

First, speaking about the most popular MBC video on social media, Dickson says "The clip is a song called 'Yerushalayim,' which I think is a Psalm talking about how beautiful Jerusalem is, but I don't want to comment any further on that because we have a rule, like, we're not talking about Middle Eastern geopolitics on this podcast, right?"

Again, Dickson cannot describe young Jewish boys singing the words of a thousands-year-old holy text about the Jewish people's connection to Jerusalem without immediately throwing it into the negative light of Middle Eastern geopolitics.

Later on in the podcast, Dickson continues "I know enough about the Orthodox Jewish community, like, I do feel like one of these kids is going to get Milkshake Duck'ed like very fast. It's more likely than not that some of them grew up to be anti-vaxxers who won't shake women's hands because they could possibly be menstruating. Like, that is a very large possibility."

Wow.

Dickson's comment reveals a prejudiced vision of the Orthodox Jewish community that is steeped in stereotyping and fails to account for the diversity of viewpoints within the Orthodox community, a majority of whom are not "anti-vaxxers" (for a nuanced discussion of vaccines and the Orthodox community, see here and here).

As well, Dickson's derisive comment about handshaking seeks to belittle Jewish religious practice as archaic and portray its practitioners as extremist and anti-modern (for a nuanced portrayal of Jewish religious practice regarding handshaking, see here).

Would Dickson make the same comment about a practitioner of Islam, which also prohibits certain physical contact between the sexes?

Instead of trying to find a political spin on a popular social media phenomenon, maybe Rolling Stone should just sit back and enjoy the music.
Would RS ask Muslim boys about their views on the Syria civil war? Nope.

Would RS ask Chinese boys about their views on COVID lab leaks? Nope.

So why does RS think it's ok to hold Jewish boys accountable for the I/P conflict!?

Shame on you @ejdickson @RollingStone pic.twitter.com/iG4xZRE3fi

— StopAntisemitism (@StopAntisemites) October 3, 2022
The sheer bigotry against religious Jews is fully on display in their podcast episode on this@RollingStone @MbcStansTikTok @ChabadLubavitch pic.twitter.com/VWTHdoc2KP

— ??The Shy Priest?? (@JewishBookworm) October 3, 2022
Unsurprisingly, this author wrote a piece last year objectifying and sexualizing Israeli teenagers, while calling their social media usage part of a propaganda strategy. https://t.co/qnCeqItkqr pic.twitter.com/bFTci45U0T

— Claire (@Claire_V0ltaire) October 3, 2022
Sadly both of them are uneducated and vile bigots and under the IHRA are sad antisemites (2) pic.twitter.com/0dj4NnxZu5

— Eye On Antisemitism (@AntisemitismEye) October 3, 2022
PreOccupiedTerritory:
Heckling Of Jewish Stand-Up Comedian In Nebraska Somehow Fails To Free Palestine (satire)
An audience member who shouted "Free Palestine!" as a performer on stage attempted to get through his comic set did not, for some poorly-misunderstood reason, bring the world any closer to a free Palestine, observers report.

Sam Morril, a stand-up comedian generating laughs at a club in Nebraska's largest city, encountered disruption from a female attendee who selected his show to interrupt because of his Jewish heritage, which, the attendee evidently presumed, presented a justified occasion to air her political grievances. A series of verbal exchanges between Morril and the attendee then occurred, during which she insisted on demanding "justice" for Palestine, and he, with enthusiastic audience support, allowed her to make a fool of herself and, in the process, bring Palestine no closer to the freedom she claimed to seek.

"I'm not sure why that didn't work," the attendee acknowledged after the show. She declined to give her name.

"It's supposed to be straightforward," she explained. "I find Jewish artists, performers, whatever, and I refuse to allow them to do their work undisturbed, because Palestine will be free from the River to the Sea. What happens after that is, I think, that everyone realizes the justice of the Palestine cause and how it supersedes anything they might have been trying to do, just because I'm so loud and vehement. I wouldn't be so loud if I weren't totally correct! Somehow, though, that's not what happened here, and I'm at a loss to understand what nefarious methods Zionists have used to thwart justice this time. Again."
This is your reminder that randomly heckling American Jews because they are Jews with "Free Palestine" is inherently antisemitic. A random American Jews has nothing to do with "freeing Palestine"@sammorril handled it like a pro though. pic.twitter.com/pybFMeI0Ax

— Emily Schrader - ????? ?????? (@emilykschrader) October 3, 2022
The man the New York Times and other hopeless fools in the media deem a credible voice on the troubles in Leicester. https://t.co/xzfRV2vNAn pic.twitter.com/SK3RaJrTAC

— habibi (@habibi_uk) October 4, 2022
Breaking: Jewish Voice for Labour co-founder Naomi Wimborne-Idrissi has "apologised unreservedly" to the journalist John Ware in the High Court after accepting she made "untrue" and "defamatory" remarks about his political leanings in an interview broadcast on BBC Radio 2.

— lee harpin (@lmharpin) October 4, 2022
Here, @DanWilliams @Reuters. Seeing as you had no interest in fixing your misleading and deceitful clickbait headline (and picture), I did that for you. https://t.co/WuJCn9i31d pic.twitter.com/dvFFtKsK0s

— Arsen Ostrovsky (@Ostrov_A) October 4, 2022
Jewish gun club sues Gov. Hochul to allow concealed weapons in synagogues
A group of Jewish gun owners filed a lawsuit last Friday against Gov. Kathy Hochul's gun laws, saying they infringe on their religious freedom as well as their right to bear arms.

The New York State Jewish Gun Club, a Rockland County-based firearms club, funded and put together the lawsuit, which was filed on Sept. 29 in the Southern District of New York. It specifically targets the section of the new gun laws that prohibits the carrying of concealed weapons in "sensitive locations," including houses of worship.

"New York State has expressed that legal carry in New York is okay, but not for those who observe religious rituals and customs," a NYS-JGC press release said. "This law specifically targets religious people, by threatening them with arrest and felony prosecution if they carry their firearm while engaging in religious observance."

In July, Hochul signed the Concealed Carry Improvement Act into law in response to the June Supreme Court decision that struck down New York's strict concealed carry laws. The CCIA law added multiple checks on gun ownership in New York State, including strengthening eligibility requirements and prohibiting concealed carry permit holders from bringing their firearms into bars, libraries, schools, government buildings, hospitals and houses of worship.

Tzvi Waldman, who is Orthodox and the founder of the gun club, told the New York Jewish Week that he is hoping for "immediate relief" with the lawsuit.

"I feel pretty confident in this case," Waldman said. "People are concerned. This is a constitutional right and it's extremely real to us."
Growing European Antisemitism Forcing French Jews To Hide Religion, New Report Says
Growing antisemitism in Europe is forcing French Jews to caution their children against revealing their faith, according to a new report by the Jewish People Policy Institute, a Jerusalem-based nonprofit.

Published in September, the report, titled "Annual Assessment: The Situation and Dynamics of the Jewish People," described an increase in antisemitic discrimination from across the political spectrum in multiple European countries.

"In France…a primary source of antisemitism emanates from the extreme left and often conceals itself behind the mask of human rights and egalitarianism," it said. "The Jewish state is frequently described by activists in these movements as the last bastion of colonialism, an evil entity that should be dismantled. This is often accompanied by age-old antisemitic tropes, creating a hostile environment for Jews."

Twenty-percent of French Jewish respondents said they were physically assaulted in the last year and forty-five-percent said they "ask their children not to disclose their religion."

In Britain, eighteen percent of Jews reported feeling unwelcome, the group noted, with many saying that "progressive left circles" offer little to no support to fight antisemitism. JPPI credited this to a neo-Marxist "conceptual framework" in which Jews are perceived as white and incapable of experiencing racism.

"This framing is an obstacle to fighting antisemitism and contributes to significantly to failures to recognize and stand against antisemitism among the broader left," it continued.
Australian Jewish org. calls to ban fans who performed Nazi salute
The New South Wales Jewish Board of Deputies called on Football Australia on Sunday to declare lifetime bans for fans that displayed Nazi salutes and symbols during the Australia Cup final on Saturday night, according to CNN.

This behavior was specifically targeted at the field during the "Welcome to Country" ceremony at the beginning of the game. CNN further reports that eight people were removed from the stadium following these events.

Welcome to Country is an Australian indigenous ceremony, which, according to the National Indigenous Australians Agency, is an acknowledgement of the land, and "is usually delivered as part of Welcome and Housekeeping at meetings and events. It should be delivered at significant/large internal meetings or meetings with external participants e.g. branch meetings, inter-departmental meetings etc."

There are many versions of the ritual for different occasions. Notably, only an indigenous Australian person can perform a Welcome to Country. If none are present, someone may perform an Acknowledgement of Country instead.
October 4th, 1936 my grandfather was present at the Battle of #Cable street where members of the British union of fascists led by Oswald Mosley an Antisemitic Anti Zionist was countered by Anti fascist demonstrators.The current #BDS movement walk in the same shoes as Mosley. pic.twitter.com/Y4plXsM4LR

— Eye On Antisemitism (@AntisemitismEye) October 4, 2022
An amusing thread. We've reached peak insanity. Now well known Neo Nazis Paul Woodlock and Jo Stowell are deciding who is and who isn't a Jew. Have an easy fast everyone. Good Yuntif. pic.twitter.com/OfjrLpYkdX

— GnasherJew®????? #JusticeforMalkiRoth (@GnasherJew) October 4, 2022
50 shades of gold: Young artist brings sidewalk art to Jerusalem Making the city's sidewalks his art studio, Matan Sacofsky often draws a crowd as he brings Jerusalem's iconic sights to life on the canvas
Meet the rabbi who made it possible to live a Jewish life in the UAE
Levi Duchman, the chief rabbi of the Jewish community in the United Arab Emirates, celebrated his own wedding on Sept. 14. It happened to be the first Jewish one in Abu Dhabi.

With a guest list of 1,500, including the Egyptian, Moroccan and Chinese ambassadors to the UAE, the wedding simultaneously celebrated the second anniversary of the Abraham Accords' signing.

Jews, Muslims and Christians joined together to celebrate the union of Rabbi Duchman and Lea Hadad, both emissaries of the Chabad movement, as well as the fruits of normalization, cooperation and peace.

As the first rabbi in the UAE, Duchman says he has spent the last eight years building up infrastructure to facilitate the viability of Jewish life in the Gulf nation.

The interview has been edited for brevity and clarity.

Q: How long have you been living in the UAE?
A: I have lived in the United Arab Emirates for approximately eight years. Before the normalization agreements, I was living in Casablanca, Morocco. During my time in Morocco, I had the opportunity to travel to the UAE and host a Passover seder for New York University in Abu Dhabi. Nearly six years before normalization, I moved to the UAE.

Q: From your perspective, how has Jewish life in the UAE changed as a result of the normalization agreements?
A: A lot has changed. If you look at the UAE, it is composed of seven different Emirates that agreed on unification [in 1971-72]. The UAE was always a welcoming place in terms of welcoming all religions—I mean, there are over 200 nationalities living here. Having said that, the Jewish community always received support from the government.

In terms of the relationship with Israel, the government did not have that until the signing of the Abraham Accords. Prior to that, living as a rabbi in the UAE, I always felt very welcomed by the government; they always ensured our community has everything we need. In terms of kosher slaughterhouses, institutions for Jewish education, places of worship, or anything else our community needed, we could always count on the full support of the government.

Now, with the Abraham Accords, a huge door was opened for Israelis and Jews around the world who had never heard of the UAE or its levels of religious tolerance. The growth of the Jewish community meant growth in infrastructure, for example, bigger educational facilities, more kosher restaurants, bringing more rabbis into the country, and building Jewish cemeteries.
64 Eagles Released into the Wild Ahead of Yom Kippur
64 eagles were returned to the wild on Monday in the Negev Mountain area.

The eagles were captured for monitoring, marking, and transmission, as part of the activity of the Spreading Wings project, in collaboration with Dr. Or Spiegel's laboratory, Tel Aviv University.

The Nature and Parks Authority said in a statement: "We wish the eagles a long and beautiful life, and for ourselves that we will be able to reduce the harm to them this year and we will have many sights of eagles flying in the sky of the country. May you be signed and sealed in the book of life."

In 2012, the eagle population reached an unprecedented and dangerous low. This was reflected in the winter and summer counts carried out by the Spreading Wings project: 110 and 146 were counted then respectively. The protection and restoration efforts are beginning to bear fruit. In the winter and summer of 2020, 184 and 206 eagles respectively were counted in Israel. Likewise in reproduction: in 2012 the number of nests decreased to 33, while in 2020 it increased to 48.
A Yom Kippur Guide for the Perplexed
Here are 10 facts about the upcoming holiday of Yom Kippur:
1. Yom Kippur is observed on the 10th day of the Jewish month of Tishrei, concluding 10 days of soul-searching and spiritual self-awareness and self-enhancement, which begins on Rosh Hashanah, the first day of the Jewish year. According to Leviticus 23:26-32: "The Lord said to Moses, that the tenth day of this seventh month [Tishrei] is the Day of Atonement. … Do not do any work on that day. … This is a lasting ordinance for generations to come…."

Yom Kippur commemorates the day of divine forgiveness for the sin of worshiping the golden calf idol. It is a warning against a recurring human fallibility: the temptation to sacrifice spiritual values on the altar of materialism.

2. The astrological sign of Tishrei is Libra, which symbolizes the scales of justice, truth, optimism, humility, and tolerance.

3. The Hebrew word Kippur [כיפור] means atonement and repentance — a derivative of the Biblical word Kaporet [כפורת], which was the dome/cover of the Holy Ark in the Sanctuary, and the word Kopher [כופר], which was the cover/dome of Noah's Ark and the Holy Altar in the Jerusalem Temple.

4. Asking forgiveness of fellow human-beings is a major feature of Yom Kippur, transferring human behavior from acrimony and vindictiveness to forgiveness and peaceful coexistence. It is consistent with the philosophy of Hillel the Elder, a leading 1st century BCE Jewish sage: "The essence of the Torah is: do not do unto your fellow person that which is hateful to you; the rest [of the Torah] is commentary."

5. Yom Kippur highlights magnanimity, humility, genuine-repentance, compassion, consideration, forgiveness, responsibility, optimism, and faith. It recognizes one's fallibility, emphasizes learning from one's mistakes, minimizing future missteps, elevating morality, and enhancing family and community cohesion. Criminals and sinners are invited to participate in Yom Kippur services.
What Jerusalem Means to Me: Ben Shapiro and Rabbi Meir Soloveichik
Summary: On September 6, 2022, Rabbi Meir Soloveichik launched a new daily podcast, Jerusalem 365, in which he tells the 4,000-year history of the most interesting, spiritually dynamic city in the world.

To mark this momentous occasion, Tikvah has convened a series of conversations between Rabbi Soloveichik and important public leaders, to discuss their unique connections to the Holy City—"What Jerusalem Means To Me." Through these wide-ranging discussions, we'll come to learn what makes Jerusalem so important to people of all walks of life, and understand why a podcast like Jerusalem 365 is so essential right now.

In this video, Rabbi Soloveichik speaks with the political commentator and co-founder of the Daily Wire, Ben Shapiro. An Orthodox Jew, Shapiro has written extensively about Jerusalem and its connection to the West and America, most prominently in his 2019 book, The Right Side of History. In this conversation, he and Rabbi Soloveichik discuss Jerusalem's unique place in history, what message the Holy City may have for modern society today, and what it's like to walk the city streets and ascend the Temple Mount.
---
---
Buy the EoZ book, PROTOCOLS: Exposing Modern Antisemitism today at Amazon!

Or order from your favorite bookseller, using ISBN 9798985708424.

Read all about it here!