From Ian:
UN Watch:
Exposed: UN Teachers Call to Murder Jews
As the U.S. and other Western states gather today at the United Nations in the presence of Secretary-General Antonio Guterres to pledge funding for the UN agency that runs schools and social services for Palestinians, a watchdog group urged democracies to stop funding hundreds of UNRWA teachers and other employees who call to murder Jews.

UN Watch today exposed antisemitism and incitement to terrorism propagated recently by 10 UNRWA teachers and other employees. This is in addition to more than 100 UNRWA educators and staff previously exposed published by the non-governmental organization UN Watch, an independent human rights monitoring group based in Geneva.

The latest 10 UNRWA teachers and other staffers to be exposed are:
1. Nihaya Awad, Computer Teacher at UNRWA West Bank, Praises Hamas
2. Abu Muhammad Fathi Bahar, UNRWA Lebanon Employee, Promotes Violence
3. Elham Mansour (Teacher, UNRWA Lebanon), Incites Killing Israelis and Jews
4. Hana'a Daoud (Teacher, UNRWA Jordan), Advocates Killing Jews
5. Sameer Abo Ayyash (Social Worker, UNRWA Jordan), Admires Taliban
6. Majed Zaben (Teacher, UNRWA Jordan), Incites Against Israel
7. Adel Torbani (Math Teacher, UNRWA Jordan), Rejects Israel's Right to Exist and Posts Antisemitism
8. Qusai Mansi (Employee, UNRWA Jordan), Equates Zionists with Nazis
9. Rula Om Mo'awia (Teacher, UNRWA Jordan), Incites Against Israel
10. Muneera Abu Hadeel (Midwife, UNRWA West Bank), Portrays Israel as Thieving Dog

As documented above, UN Watch has uncovered 20 new cases of virulent incitement committed by 10 UNRWA teachers and other staff, in violation of the agency's own rules and stated values of zero tolerance for racism, discrimination or antisemitism.

UN Watch submitted the findings today to EU foreign affairs commissioner Joseph Borell, and U.S. Ambassador Linda Thomas-Greenfield, whose governments are among the top funders of UNRWA, and to UN Secretary-General Antonio Guterres and UNRWA chief Philippe Lazzarini.

UN Watch is calling on the agency's major funders—including the U.S., Germany, the UK and the European Union—to ensure that none of their combined $1.2 billion of donations to UNRWA will fund teachers of hate, and to hold the agency accountable to its own standards and commitments.

As revealed by UN Watch today, UNRWA staff stationed in the West Bank, Lebanon and Jordan are publicly inciting antisemitism and terrorism.
Report: UNRWA educators promote antisemitism online
Israel's UN Envoy Demands Accountability After Report Exposes New Cases of Antisemitism at Palestinian Refugee Agency
Israel's envoy to the United Nations launched a fresh attack on Thursday upon UNRWA, the refugee agency solely dedicated to the Palestinians that was charged in a recent independent report with inciting antisemitism.

"Not only does UNRWA not help resolve the Israeli-Palestinian conflict, it causes enormous damage, incites hatred and terrorism and perpetuates the conflict, all under the auspices of the UN, which buries its head in the sand and refuses to see reality," Israel's Ambassador to the UN, Gilad Erdan, said in a statement on Thursday.

Erdan cited a report published by the UN Watch NGO, that documented over 120 UNRWA educators and staff promoting violence and antisemitism on social media. Titled "UNRWA's Teachers of Hate," the report also discovered 20 new cases of "virulent UNRWA staff incitement which violate the agency's rules and stated values of zero tolerance for racism, discrimination or antisemitism."

One May 2022 Facebook post by an UNRWA teacher in Lebanon, Elham Mansour, declared: "By Allah, anyone who can kill and slaughter any Zionist and Israeli criminal, and doesn't do so, doesn't deserve to live. Kill them and pursue them everywhere, they are the greatest enemy….All Israel deserves is death." Another post by Mansour, addressed to "filthy Zionists," urged Palestinians to "slaughter each and every one of you and toss you into the garbage heaps, because you are filthy, you contaminate any land you are in."

According to UN Watch, UNRWA's budget last year included $338 million from the United States, $177 million from Germany, $118 million from the European Commission.
#UN: Disgraced Human Rights Council in Geneva. Hillel Neuer, Executive Director of UN Watch, Malcolm Hoenlein @Conf_of_pres @mhoenlein1 https://t.co/hCwhgnmQXY via @Audioboom #UN

— John Batchelor (@batchelorshow) June 24, 2022
Underfunding UNRWA will lead to its collapse, agency head warns
It's not enough to renew the mandate, Lazzarini said, UN nations must also provide the funds to execute it. Eventually, he said, failure to do so would "push the Agency towards financial collapse."

"For years, we managed the chronic underfunding through internal measures such as cost control, austerity and zero-growth budgets," Lazzarini said.

"Today, we have depleted our financial reserves and reached the limits of cost control and austerity measures," he explained, adding that, "austerity now affects the quality of the services."

"We are not in a position anymore to adopt austerity and cost control measures of the size of the funding gap," he said.

A funding failure now would put at risk the education of half-a-million girls and boys as well as the primary health care for close to 2 million people, Lazzarini explained.

"To illustrate austerity, think of 50 children in one classroom, double shifts within schools, or a medical visit where a doctor spends less than 3 minutes with a patient," Lazzarini said.

The pace of donations, he said, cannot keep up with the needs of a growing population.

This is not a new problem
UNRWA has long been in financial distress, but the situation has become more acute in light of the COVID-19 pandemic and the Russian-Ukrainian war.

"The situation in Ukraine has exacerbated the noticeable increase in food and commodity prices, seriously affecting the household economy of Palestine refugees," Lazzarini said.

Poverty rates have reached 80% in Lebanon, Syria and Gaza with "too many Palestine refugees report living with one meal a day," Lazzarini said.

"I have appealed to all donors to ensure that Palestine refugees are not a collateral of the events in Ukraine," he said.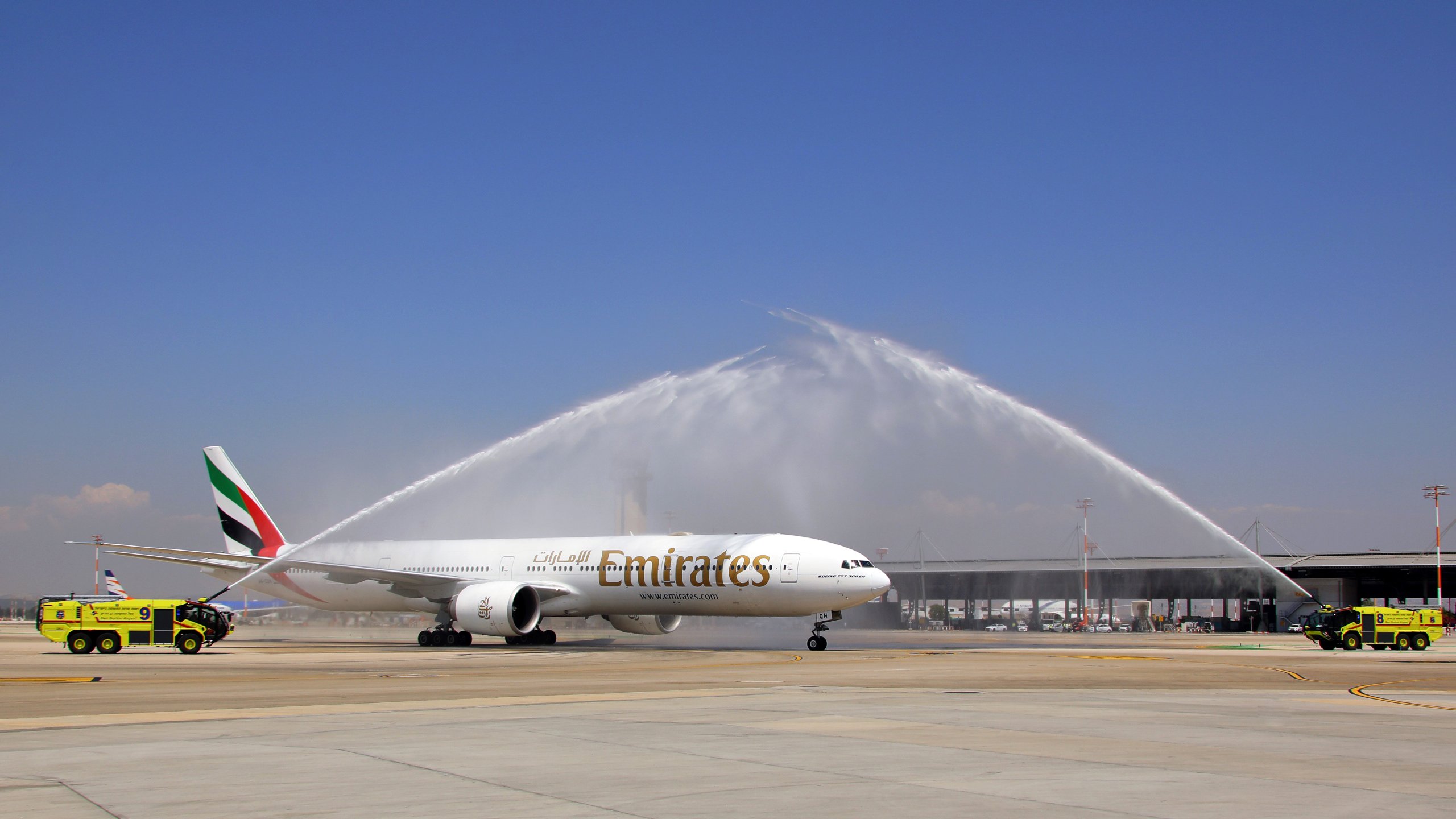 Senate Shoots Down Biden's Anti-Semitic Ambassador Pick
The Senate on Thursday morning voted not to advance the Biden administration's nominee to serve as the U.S. ambassador to Brazil to a full vote, less than a day after the Washington Free Beacon reported on the candidate's past remarks about the "Jewish lobby" and its "major money."

Elizabeth Frawley Bagley, a longtime diplomat and Democratic Party insider, was shot down by the Senate Foreign Relations Committee by a party-line vote of 11-11. While Bagley was initially expected to clear the committee and move on to a full Senate confirmation vote, the Free Beacon's Wednesday evening reporting on her comments about the Jewish community are said to have galvanized Republican opposition.

The Free Beacon's reporting on Bagley's remarks stunned GOP members of the committee, according to one senior congressional Republican staffer working on the matter.

"The Biden admin knew that Democrats would fall into line, but once Republicans read the things she had said, no one was going to vote for her," the source said.

Bagley's comments about Jewish money in politics were widely condemned as anti-Semitic and raised concerns among members of both parties. Bagley's nomination is now in limbo, with Democrats no longer having the Republican support needed to push her through to a full vote in the Senate.

"Brazil is an extremely important ally to the United States in South America and in the Western Hemisphere, and we share common values and ideals—especially with regard to respect of religious freedoms and democratic ideals," Sen. James Risch (R., Idaho), the committee's ranking member, said in a statement. "Unfortunately, Ms. Bagley's statements in a 1998 interview insinuating that Jewish and Cuban Americans' motivations and voting practices are based on 'major money' and 'radical' opposition to the Castro regime fly in the face of those shared values. For this reason, I could not support her nomination."

Bagley in a 1998 interview reviewed by the Free Beacon lamented "the influence of the Jewish lobby because there is major money involved." She claimed that "the Democrats always tend to go with the Jewish constituency on Israel and say stupid things, like moving the capital to Jerusalem always comes up." Support for Israel-related issues are mainly due to "the Jewish factor, it's money," Bagley said. The interview was conducted by a historian at the Association for Diplomatic Studies and Training for an oral history project.
US Homeland Sec. warned Abraham Accords could destabilize region in 2020
The US Department of Homeland Security (DHS) warned that the Abraham Accords could lead to increased violence and fuel further conflict in the region shortly after the deal was implemented in 2020, according to an official document obtained by The Intercept on Wednesday.

"FTO (Foreign Terror Organizations) supporters' pre-existing grievances about US foreign policy regarding the Middle East, such as viewing the United States as responsible for Israeli actions, will be exacerbated by Israel's normalization of relations with Bahrain and the UAE," the October 2019 report reads.

According to DHS officials, newly-normalized ties with prior foes were not the primary risk of the accords – rather, the establishment of ties with several countries without addressing the Palestinian issue has created a sense of resentment and betrayal, the intelligence assessment warns.

"FTO supporters have conducted attacks... years after incidents they might cite as drivers to action," explained the report, citing December 2019 shooting at a Naval Base in Florida that the attacker alleged was due to the ​​May 2018 movement of the US Embassy to Jerusalem.

"We similarly judge that FTOs could leverage these anti-US grievances to fit their longstanding messaging themes, portraying the United States as a principal antagonist in the Middle East and calling for retaliatory violence on social media and in official media products," the report continued, citing how Iran's Ayatollah has compared racial tensions inside the US as evidence that the US supports alleged Israeli mistreatment of Palestinians.
U.S. Officials Reportedly Asked Israel to Limit Biden Reception Ceremony at Israel's Airport
The U.S. has requested Israel cut down its reception ceremony at Tel Aviv's airport for President Joe Biden's arrival next month, Hebrew media reported.

According to Channel 13 news, the request to limit the number of Israeli officials in attendance at the ceremony and cut down its duration may be due to Biden's age or else concerns over the hot weather.

It could also be to do with Israel's precarious political situation following the decision to dissolve the Knesset, the report said.

The report also floated the option that the Biden administration was hoping to save face and not have a repeat of an incident that took place when then-MK Oren Hazan took a spontaneous selfie with then-president Donald Trump, who seemed game at the time.

The incident causes furor in Israel for being out of step with traditional protocol, with lawmakers at the time slamming Hazan for "embarrassing Israel."
Inaugural Emirates Airline Flight to Tel Aviv Takes Off From Dubai
The first Emirates flight took off from Dubai to Tel Aviv on Thursday, marking the airliner's first direct passenger journey to the Jewish state.

According to a press statement released by Emirates, flight EK931 took off with 335 passengers on board, including a VIP delegation and Israeli media.

"The new daily service will provide Israeli travelers convenient access to Dubai, with easy connections to popular holiday destinations like Australia, Philippines, the Maldives, Sri Lanka, Thailand and Vietnam," said the statement.

"Emirates will also offer convenient access into Tel Aviv from diverse points across its network with multiple daily and weekly flights, many of which are home to thriving Jewish communities," it added.

The aircraft used for the maiden route was Emirates' Boeing 777 "Gamechanger," which, according to Emirates, features the world's only fully-enclosed first-class private suites with virtual windows.

In March of this year, Emirates confirmed that it will be commencing daily flights to Tel Aviv in June using three Boeing 777 aircraft.
I grew up in a world in which Arab and Jew were at war. It was senseless but as Coke and Pepsi knew you could only deal with one or the other.

This beautiful, iconic image of the @emirates plane at Ben Gurion airport shows us all how that world has changed.

'touchdown' indeed. pic.twitter.com/G68IS9Gb5E

— David Collier (@mishtal) June 24, 2022
The UK Must End Its Double Standard Over Jerusalem
Earlier this month, the United Kingdom celebrated the Queen's Platinum Jubilee, marking Her Majesty's 70th year on the throne. To mark the occasion, the United Kingdom hosted parties for the Queen around the world, including in Israel. However, there seemed to be a disparity between how Israelis and Palestinians were able to mark the occasion.

Israelis, including former Israeli Prime Minister Benjamin Netanyahu, were invited to celebrate the Queen's Jubilee in Tel Aviv, Israel's largest city. Meanwhile, in Jerusalem, Israel's capital, the United Kingdom hosted its Jubilee party for Palestinians, and no Israelis were invited.

The reason for this disparity is because the United Kingdom refuses to acknowledge Jerusalem as the capital of Israel and instead places its embassy to Israel in Tel Aviv. Meanwhile, the British consulate to the Palestinians is not in Ramallah, the main Palestinian city; instead, it is in Jerusalem. In other words, the United Kingdom treats Israel unfairly compared to the Palestinians. It operates a double standard when it comes to Jerusalem.

Why does Britain deny Israel's legal right to Jerusalem while supporting a Palestinian claim?

It bases its Jerusalem policy on UN Security Council Resolution 242 and claims that the status of Jerusalem "should be determined in a negotiated settlement between the Israelis and the Palestinians." It then immediately adds that "the final determination of Jerusalem must ensure that the holy city is a shared capital of Israel and a Palestinian state."

These statements seem to contradict each other. On one hand, the British position is that Jerusalem's status should be determined by the two parties through negotiations. On the other hand, Britain is giving its "final determination" that Jerusalem "must" be shared between the two, effectively ignoring its own advice by pre-determining the outcome of negotiations.
"Arab Source: Canada's Special Envoy on Holocaust and Antisemitism Canceled Ariel U. Speech"
Irwin Cotler, a retired Canadian politician, international human rights lawyer, and Canadian Prime Minister Justin Trudeau's Special Envoy on Preserving Holocaust Remembrance and Combatting Antisemitism was scheduled to give the keynote speech on November 15 at the Ariel University Raoul Wallenberg Center for Human Rights. Cotler is a great friend of Israel, married to an Israeli woman, and a great supporter of institutions like Ariel University. But early Friday morning, Mona Abuamara, the Ambassador and Chief Representative of the Palestinian General Delegation to Canada tweeted:

I couldn't reach anyone at Ariel University because today is Friday, Israel's semi-Sunday. Hopefully, they'll get back to me in time for Sunday's news. For now, here's what I know:

A group calling itself Canadians for Justice and Peace in the Middle East, which is dedicated to the creation of a Palestinian state, announced on its website, citing Abuamara's tweet: "The circumstances surrounding the event and its cancellation are still not clear (you can say that again — DI), and Canadians deserve a full explanation for how Mr. Cotler was scheduled to speak at this event in the first place, as giving an honorary address in an illegal Israeli settlement is clearly in violation of Canadian policy. CJPME demands an explanation and looks forward to seeing Mr. Cotler's name removed from the conference program."

On June 21, the group issued a statement saying, "CJPME Urges Canada's Special Envoy to Cancel Speaking Event at Illegal Israeli Settlement."

Vice President of CJPME Michael Bueckert said, "It is absolutely scandalous that a Canadian Special Envoy would legitimize Israel's illegal settlement presence by giving an honorary address to a university located on stolen Palestinian land. As a representative of the Canadian government, Mr. Cotler is showcasing an appalling disregard for international law and Palestinian human rights."

Our old friend Philip Weiss suggested that "Irwin Cotler has long been an aggressive proponent of Israeli apartheid. But the crass nature of his anti-Palestinian activism may be thwarting the efficacy of his position as Special Envoy on Preserving Holocaust Remembrance and Combatting Antisemitism, which is designed to not-so subtlety protect Israel from criticism."

All of the above makes me wonder how real Abuamara's tweet was.
Ilan Berman:
The Logic of Israel's Laser Wall
A Reinvigorated American Focus
Notably, Israel's gravitation toward laser defense comes at precisely the moment when the issue is receiving renewed attention in the United States. Although directed energy systems have been an area of U.S. defense development since the 1980s, the concept has seen little forward motion in recent years. Indeed, the issue has appeared to languish, as once-promising projects like the Airborne Laser (ABL) developed by the Boeing Company were canceled. Others, like the Tactical High Energy Laser (THEL) have faded into obscurity despite a series of successful tests in the 2000s.

But interest now seems to be building anew. In recent years, in response to a growing awareness of the need for strategic competition with China and the resurgence of Russia as a geopolitical foe, U.S. lawmakers have embraced what officials have described as a "lean-forward posture" toward the development of directed energy systems for both offense and defense.[12] This attention has translated into a renewed mandate for investment in lasers for missile defense applications. Thus, the 2022 National Defense Authorization Act, formally passed by Congress back in December, includes provisions authorizing the Missile Defense Agency to "budget for, direct and manage directed energy programs applicable for ballistic and hypersonic missile defense mission in coordination with other directed energy efforts of the Department of Defense."[13]

The U.S. military is already beginning to do so. In April, the U.S. Navy's Office of Naval Research carried out a successful test of the Layered Laser Defense system, developed by Lockheed Martin, against a drone target.[14] The implications are potentially profound. Directed energy systems "present transformational capabilities to the fleet, address diverse threats, and provide precision engagements with a deep magazine to complement existing defensive systems and enhance sustained lethality in high-intensity conflict," Navy officials have noted.[15]

A Meeting of the Minds?
This emerging logic mirrors the shift in strategic thinking underway in Jerusalem, where policymakers have gravitated to directed energy as a solution to the vexing problem of steep missile defense costs. As Prime Minister Bennett noted, lasers have the potential to "reverse" the detrimental economic equation confronting the Jewish state, and to "nullify the ring of fire" that adversaries such as Iran have established on the country's borders.[16]

They could do something else as well. Given the parallels, laser defense could well become a new arena of sustained collaboration in the long-standing strategic partnership between the two countries.
Increased and Targeted Force Reduced Violence in the Last Terror Wave
The intensity of Israeli activity can also be seen in the number of Palestinians killed. Six were killed in February before the wave began, increased to 13 when it started in March and reached 21 in April. It dropped to nine in May with the decrease in Palestinian terrorism.

The effectiveness of this increased use of force is plain to see. In March, the terrorists killed 12 and wounded 27. By the end of April, the numbers declined rapidly to four dead and 18 wounded, and in May to four dead (one of them being Noam Raz, a member of the Yamam police unit) and six wounded.

The murderous attack on May 5 in Elad, in which three Israeli citizens were hacked to death by two terrorists from the Jenin area, might have spelled the end of the wave.

However, one cannot disregard the importance of other more defensive measures. For example, soldiers were sent to fill in the gaps in the security fence. Numerous Palestinians on local media websites attested to their effectiveness by complaining that their presence thwarted their attempts to cross the fence to work within the Green Line.

Revealingly, an interview of two Palestinians demonstrated how massive the phenomenon of crossing the green line was and how effective the increased monitoring along the security fence was. They complained that they and many others in the PA could not get to the hundreds of buses waiting in the Israeli Arab city of Umm al-Fahm that transported them to the Temple Mount during Ramadan, thus circumventing security roadblocks.

Three important lessons should be learned from confronting the recent wave. First, the security forces should quicken their response after a terrorist attack or when signs appear that attacks could be forthcoming.

For example, the increasing demonstrations of armed terrorists in Jenin and Nablus, many of whom belong to Islamic Jihad, Hamas, and Fatah, in the months preceding the wave should have alerted the security agencies to act earlier rather than later.

Second, the security establishment must be forever wary of relying on the PA to do the work for them. Third, refraining from using force rather than exercising it encourages terrorism.
Iran slams 'ridiculous Zionist accusation' of terror cell in Turkey
Iran's Foreign Ministry dismissed "baseless" reports it tried to target Israelis in Turkey as it accused Jerusalem of attempting to harm its ties with Ankara.

"The Islamic Republic of Iran's response to the assassinations and acts of sabotage by the Zionist regime will always be definite, authoritative and without endangering the security of ordinary citizens or the security of other countries," the Iranian Foreign Ministry tweeted on Friday.

It spoke up one day after Israeli Foreign Minister Yair Lapid made a quick trip to Turkey to meet with the country's Foreign Minister Mevlut Çavusogluuin after Turkish intelligence led to 10 arrests of members of an Iranian-backed terror cell in the Istanbul area.

Lapid spoke of the plot at a joint press conference he held with Çavusogluuin.

"Just today it was published that Turkish intelligence recently foiled an Iranian plot in Istanbul. We are full of appreciation," Lapid said.

"Iran is behind these terror attacks, intelligence leaves no doubt about it," he added.
Turkey said to nab Iranian cell planning attacks on Israelis
Turkey has detained several people allegedly working for an Iranian intelligence cell that planned to assassinate or snatch Israeli tourists in Istanbul, local media reported Thursday.

The news of the bust came weeks after Israel ordered its citizens in Istanbul to leave immediately, warning of an imminent Iranian attack plot targeting Israelis in Turkey.

Among those who were being targeted for kidnapping were a former Israeli diplomat and his wife, Hebrew media reported, citing Turkish outlets. The diplomat's name was not published.

Israel's Mossad spy agency chartered a private plane to immediately bring the pair and others back to the country, reports said.

The suspects, who were not all Iranian nationals, were detained in a raid last week in three houses in Istanbul's popular Beyoglu district, the IHA news agency reported. The outlet said eight people had been arrested.

Turkey's Hurriyet newspaper reported on Thursday that Turkish authorities detained five Iranian nationals on Wednesday suspected of involvement in the alleged plot to assassinate Israeli citizens in Istanbul.
Israel responds to the UN: Palestinian Authority must deliver the bullet that hit Shireen
Defense Minister Benny Gantz has published his own dismissal of the report:

"Once again I express my condolences following the death of journalist Shireen Abu-Akleh. Her loved ones deserve to know the truth behind her tragic death - and we may only uncover the truth by conducting a thorough ballistic, forensic investigation and not through unfounded investigations such as the one published by the UN High Commissioner for Human Rights."

"The IDF operates day and night to thwart bloodthirsty terrorists who seek to conduct terror attacks and murder Israeli citizens. At the same time the IDF takes all the possible measures to prevent harm to uninvolved civilians. In addition, the IDF conducts thorough investigations."

"IDF troops came under heavy gunfire during the events that lead to Shireen's death, and responded accordingly."

"I once again call on the Palestinian Authority to deliver the bullet that hit Shireen, to the State of Israel. That is what must be done in order to uncover the truth."

"IDF troops have my full backing to continue operating in order to ensure the security of Israel's citizens."

Finance Minister Avigdor Lieberman likewise rejected the report: "I do not know on the basis of what investigations the UN Human Rights Commission has determined that al-Jazeera journalist was killed by IDF gunfire but this is a disgusting statement that can not be accepted by us. The State of Israel offered solutions that could have ended this event but unsurprisingly the other side was uninterested. Their strange considerations do not interest me. The IDF should continue to operate secure in the knowledge of the full backing of it's command and political structures."
IsraAID to Supply Essential Medical, Relief Items in Wake of Afghanistan Earthquake
IsraAID is launching a humanitarian response to the earthquake that struck eastern Afghanistan on June 22 and killed at least 1,000 people, injured more than 1,600 and damaged thousands of homes.

Those numbers are expected to rise as search-and-rescue operations continue.

It will work with local partners to assess the needs of the affected population and distribute essential medical and relief supplies. The non-governmental aid organization plans to provide essential items such as bandages, sterile syringes, gauze, suture kits, tourniquets, pain killers, antibiotics and basic medication.

With large numbers of wounded and the health system already strained, there are growing concerns that a lack of basic shelter and sanitation could lead to a secondary health crisis.

The magnitude 6.1 earthquake severely impacted Paktika and Khost provinces, and was felt in the capital city of Kabul. People in Pakistan and India reportedly also felt the shaking. In the most severely affected area — the Gayan District in Paktika Province — some 70 percent of the housing has been affected with up to 1,800 homes reportedly damaged or destroyed.
A delegation from the Israeli Fire and Rescue Services flew to Cyprus on Israeli Air Force aircraft this morning to assist in firefighting efforts in the north of the country.

We are here to help our friends and allies in their time of need. 🇮🇱🇨🇾 pic.twitter.com/OFc8fdpfIa

— Israel Defense Forces (@IDF) June 23, 2022
Amnesty's annual tweet condemning the Palestinians. The other 364 days are devoted to bashing Israel. https://t.co/Hw1iB0ooBG

— Arsen Ostrovsky (@Ostrov_A) June 24, 2022
On instructions from President Mahmoud Abbas, the Palestinian Authority will provide urgent relief and humanitarian aid to Bangladesh. pic.twitter.com/2Rpo404lhH

— Khaled Abu Toameh (@KhaledAbuToameh) June 24, 2022
Fatah gunmen participated in the funeral of Nabil Ghanem who was shot and killed by the IDF as he attempted to cross the separation barrier into Israel, according to Palestinian reports. pic.twitter.com/eyHepg0KGq

— Joe Truzman (@JoeTruzman) June 23, 2022
Hizbullah TV Airs PIJ Military Exercise in Gaza Launching Mortars, Rockets into Mediterranean Sea
On June 22, 2022, a video was posted to the website of Al-Manar TV (Hizbullah-Lebanon) of a military drill carried out by the Palestinian Islamic Jihad's military wing, the Al-Quds Brigades, in the Gaza strip. The drill involved the launching of rockets and mortars into the Mediterranean Sea at day and at night, and the video showed masked fighters, a war room, and the rockets being prepared for launch.
'As far as the ayatollahs are concerned, I am the enemy'
It took years to publish Roya Hakakian's book "Journey from the Land of No: A Girlhood Caught in Revolutionary Iran" in Hebrew. The book, which came out in 2005 and got many raving reviews, tells the story of the Iranian Revolution as seen through the eyes of a Jewish girl who has to cope with the devastating impact on her community: As Ayatollah Khomeini gained strength and the country underwent a radical shift, the Jews refused to believe until the very last minute that they faced an existential danger. It won Elle Magazine's Best Nonfiction Book of 2004 and got translated into many languages.

In the late 1980s, the Jewish community in Iran stood at roughly 100,000. As Hakakian notes, "the community may have yearned for the Land of Milk and Honey but still wanted to wake up every day in Tehran," to the Tehran of the good old days, when it used to be the pearl of the Middle East, proud of its educated people, its culture and the scents that would fill its bustling streets; the Tehran of the open-air markets, the youths who dream of freedom, creativity, and inspiration, the Tehran is that is now the land of no, where their dreams had been shattered and Shiite Islam has risen and cracked down on anyone who would not fall in line without question, a regime that forces women and girls to cover themselves in black garbs from head to toe.

This is what she wrote in the book: "I felt lost, not in the city but inside my clothes. Under my uniform, I was a blur. Where had Roya gone? I stopped, opened the top buttons of my uniform, and peeked inside: Where am I? I saw only darkness, a cave that led to a pair of denim cuffs, faded blue suede shoes, and dirty asphalt. Somewhere under that musty blackness, I was hidden. What wasted out of my eighteen-year-old collar was nothing exuberant or redolent of girlhood, but an eighteen-hundred-year-old stench of something gone bad. Very bad. And I realized that something was a girl gone bad."

Hakakian moved to the US in 1984, the year her parents decided to burn the journals she wrote, the book she liked to read, and the certificates of merit she got in 5th grade from the shah's Education Ministry. They also destroyed cassettes and vinyl records so that the Revolutionary Guards won't find an excuse to send her or them to jail. She recalls in her book how her father went out to the porch, stood behind her, and put both hands on her shoulders, whispering: "It is time to leave for America."

Speaking with Israel Hayom from her home, she sounds emotional when talking about the translation of her book to Hebrew, because many of her family members are in Israel. "I am sure that the readers in Israel will read the book differently than readers of other languages. Many who immigrated to Israel left memories and friends behind, on top of the story of the Islamic Revolution that made the country that I loved into Israel's bitter enemy."
MEMRI:
Senior Iranian Official Mehdi Taeb: The Holocaust Was A Lie Meant To Lead To The Creation Of Israel; The Zionists Are Satan's Top Students; Gold And Oil Is Held By The Jews
Mehdi Taeb, the head of Iran's Ammar Strategic Advisory Base that advises Iranian Supreme Leader Ali Khamenei, said in an April 28, 2022 show on Channel 3 (Iran) that the Holocaust was a lie meant to lead to the creation of Israel. He said that nobody is allowed to "touch" the Holocaust, because this would "break" it and pose a challenge to Israel's survival. In addition, Taeb said that Zionism and Israel are Satan's "top students", and that the Zionists and the Jews control oil and gold reserves in the world. He elaborated that Israel is a "cancerous growth" that must be "operated on." Moreover, he said that Jerusalem is the Zionists' "main artery," and that striking it would cause everything to collapse. For more about Mehdi Taeb, see MEMRI TV Clips No. 5986, No. 7016, No. 8029, No. 8048, and No. 9518.

"The Holocaust Is A Lie; It Was Created And Nurtured [So That] Palestine Will Turn Into Israel"

Mehdi Taeb: "The Holocaust is a lie. It was created and nurtured in order to reach a certain goal, and at the time, they reached that goal. What was the goal? That at a certain date, Palestine would turn into Israel. They succeeded in this using this lie. How come they do not let anyone touch [the Holocaust]? Because if anyone touches it, it will break. In other words, once the cause of [their foundation] breaks, their survival will be disrupted.

"Everybody Agrees That The Roots For Many Things — Like Oil And Gold — Are Held By The Zionist Movement And The Jews"

"Zionism and the occupying regime are Satan's top students. This is why they have mastered the ability to create fear and concern — [they say:] 'if you are not with us, you will be destroyed.'

"Everybody agrees that the roots for many things — like oil and gold — is held by the Zionist movement and the Jews.

"The Zionist Regime Is A Cancerous Growth... The Main Artery Of Zionism In The World Is In Jerusalem; If You Hit The Main Artery, Everything Will Collapse"
MEMRI:
Iranian Political Analyst Emad Abshenas Criticizes Syria For Not Responding To Israeli Attacks: Iran Sent Weapons To Syria To Be Used In Confrontation With Israel
Iranian political analyst Emad Abshenas, the Editor-in-Chief of Iran Diplomatic, said in a June 18, 2022 show on Alghad TV (Egypt) that Israel wants to ignite a war in the Middle East, but that it wants to do it through the United States or the Arab countries. He said that Israel's recent "provocations" regarding the Karish oil field in the Mediterranean Sea could have ignited a war in the region, that Iran has supplied Hizbullah with the weapons to target the extraction vessels, and that it is only the balance of power between Iran, Russia, and others in the region that prevented war. In addition, Abshenas said that the Iranians are pressuring Syria to attack Israel and respond to its attacks in Syrian territory, and he said that Iran has been preparing for a confrontation with Israel for 30 years. Moreover, he said that all the weapons that Iran has been sending for Syria are in preparation for war with Israel.

"Israel Wants To Ignite War In [The] Region, But It Wants To Do It Through Others"

Emad Abshenas: "Israel wants to ignite war in this region, but it wants to do it through others. At times it tries to do it though the Arab countries, and at other times, through the United States. Now, we need to wait and see what happens. Israel's provocations in Lebanon's territorial waters a week ago could have ignited a war in the region. Hizbullah would have definitely attacked those [FSPO] ships. The Iranians gave Hizbullah weapons that can target these ships. If not for the cooperation of Iran and Russia, and the balance of power in the region, war between Lebanon and Israel might have been ignited.

"The Iranians Are Placing A Lot Of Pressure On The Syrian Government, Because It Is Time To Respond To The Israeli Attacks"

"Even though Russia officially opposes a [Turkish] operation in [northern Syria], I do not expect the Russians to be upset if Turkey launches a limited operation in Syria, because in a way, this would legitimize the Russian operation in Ukraine.

"With regard to Israel, its attack on Damascus International Airport provides the Iranians with an excuse to put the pressure on Syria. One of the problems that have faced the Iranians in Syria so far is the Syrian government's refusal to respond to the Israeli attacks, or to open a battle front in southern Syria.
Iran descends into outright piracy and confrontation with the West
Iran's defiance of the norms of international law and its subversion of the West continues with no relenting in its intensity and scope. Now, Iran once again sparks tension in the Persian Gulf by embarking on state-sponsored piracy, while its enrichment of uranium has reached the dangerous weapons-level grade.

On May 27, the notorious Islamic Revolutionary Guard Corps, in cooperation with the Iranian Navy, launched a helicopter raid to seize two Greek oil tankers in the Persian Gulf. The "Prudent Warrior" and "Delta Poseidon" were sailing in international waters, 22 nautical miles off the coast of Iran. The Greek Foreign Ministry condemned Iran's actions as "tantamount to acts of piracy."

This incident happened just days after Athens announced that it would abide by U.S. sanctions on Russia by handing over a reported 700,000 barrels of Iranian crude oil from the Russian-flagged tanker "Lana." The ship is owned by Russia's Promsvyazbank, a bank critical to Russia's defense sector. The U.S. Treasury designated the bank on Feb. 22 – just two days before the Russian invasion of Ukraine – "for operating or having operated in the defense and related materiel and financial services sectors of the Russian Federation economy."

The "Lana" created a two-for-one sanctions case as a Russian-flagged ship was carrying Iranian oil. The U.S. confiscated the Iranian oil from the ship. The Russian tanker remains anchored off Karystos, in the central part of the Aegean Sea.

The two Greek ships and their crews are still in Iranian custody. For Iranian propaganda, this act of piracy is legitimate retribution for the Lana incident.

Nour News, a website close to Iran's Supreme National Security Council and the de facto information branch of the Islamic Revolutionary Guard Corps, announced that Iran would take "punitive action" after the two tankers were seized. Nour News justified the action as "a legal and proportionate response to the Greek government's action against Iran's interests." It also accused Greece and the United States of "economic terrorism" against Iran.

On June 4, during a ceremony marking the death anniversary of his predecessor and late founder of the Islamic Republic Ayatollah Ruhollah Khomeini, Iran's Supreme Leader Ayatollah Ali Khamenei acknowledged that Iran took the two Greek oil tankers. "They stole our oil on Greek shores," Khamenei said in his 80-minute speech. "Then, our self-sacrificing and valiant soldiers made up for it and confiscated the enemy's ship carrying oil. Then, the enemy accused Iran of theft via his comprehensive propaganda and media empire."
Did you know the reason Operation Valkyrie/July 20 Plot didn't work was because a large oak desk softened the explosion? Check it out guys. No desk. https://t.co/vVJCAQ18ne

— Mossad Assassination Commander Asa Flotz (@TheMossadIL) June 23, 2022
Grand Mufti of Oman Ahmed bin Hamad Al-Khalili: The Taliban's Victory Over the U.S. Is a Miracle
The Grand Mufti of Oman, Ahmed bin Hamad Al-Khalili said in a June 19, 2022 interview on Al-Jazeera Network (Qatar) that the Taliban's "victory" over the United States was a miracle, and he praised the Afghan mujahideen, saying that they won because they combined the Quran with guns. Al-Khalili also said that peace agreements with Israel are "nothing but a waste of time" and that the only way to "take back" Palestine is through resistance. When asked about former Israeli Prime Minister Benjamin Netanyahu's 2018 visit to Oman, Al-Khalili said that the visit had only been political. In addition, Al-Khalili discussed homosexuality, saying that he had warned the world against the "aberration they call 'gay marriage'," and he criticized people, including the Pope, who say that homosexuals are the "children of God." Moreover, Al-Khalili said that democracy came from the pagan Greeks, and pointed out that in a democratic system, the majority has the ability to sanction things that contradict Islamic law.
---
---
Buy the EoZ book, PROTOCOLS: Exposing Modern Antisemitism today at Amazon!

Or order from your favorite bookseller, using ISBN 9798985708424.

Read all about it here!