Simba, Everything The Light Touches Is Our Kingdom Unless Muslims Ever Ruled It, Even Briefly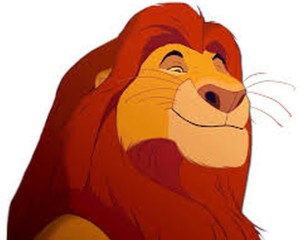 Serengeti - Simba, look out over the pridelands. All the way to the horizon in all directions. Everything the sunlight touches, we hold sway. Except for that shadowy place, the badlands where the hyenas roam. And except for any part of the kingdom where the Islamic empire once held, no matter how fleeting that hold. Then it must remain under Islamic control forever, because reasons?
I admit I'm not entirely clear on that part, Simba. But apparently the way it works is, only the period after the seventh and eighth centuries count, unless Muslims were losing, in which case revert back to whenever they were winning and make that the default state. Yes, it seems arbitrary, but so do many things. My choice of a hornbill as a majordomo, for example. But we work with what we are given, Simba. One cannot insist everything conform to his will; that way lies misrule, ecological collapse, and failure of the pride. Just look at the Palestinians.
All the animals, the plants they eat, their nesting and breeding grounds, their role in this kingdom - all that exists in a delicate balance. The Circle of Life means everything we do affects everything else, ultimately even our own species and group. When the time comes you must assume responsibility for maintaining that balance even as you prey on the other creatures. It is a burden you must carry everywhere but the places where some forgotten Islamic potentate won a battle that gave him brief control over some random locale long ago. Then you must never set foot there no matter how grossly its helpless inhabitants are mistreated by its government. That would be colonialist and racist. You cannot judge a society just because it engages in barbaric behavior and glorifies it. Except your own. Then go ahead, because you probably deserve it. You're not Muslim. I think that's how it works.
Be wary of those who might usurp this kingdom from you, Simba. That uncle Scar of yours has always had designs on the throne. The hyenas have always resented our dominance of the food chain. It will not be easy to maintain control, balance, and family integrity without wisdom that I hope you develop while you're still young. If any of those characters converts to Islam and decides to take over the kingdom in the name of Allah, no one will ever be allowed to take it away from them, because Islamic control erases everything that came before even as it tries to shore up its legitimacy by anchoring itself in the preexisting holy sites of other faiths. Pride Rock will become Haram al-Scarif, and that will be it. Scar-al-Islam.
---
---
We have lots of ideas, but we need more resources to be even more effective. Please
donate today
to help get the message out and to help defend Israel.