From Ian:
---
Natan Sharansky:
Why BDS Fails the 3D Test on Anti-Semitism
To distinguish between legitimate criticism of Israel and anti-Semitism, 20 years ago I formulated the 3D test for anti-Semitism. The three Ds are demonization, delegitimization, and double standards - the three main tools that anti-Semites employed against Jews throughout history. This test shows that the same tools are being used today against the collective Jew - the Jewish State.

Many who support the Boycott, Divestment, Sanctions (BDS) movement may do so out of a naive belief that it is working to achieve a solution to the Israeli-Palestinian conflict. But the movement takes it cue from the BDS National Committee based in Ramallah in the West Bank. It has one goal: the destruction of the State of Israel - a goal cleverly masked behind the veneer of fighting for human rights.

When caricatures against Israeli leaders repeat the worst anti-Semitic caricatures of Czarist Russia or Nazi Germany, depicting Israelis as crucifying Palestinians and portraying Palestinians as living in Nazi death camps - that is demonization.

When the legitimacy of the Jewish State is denied and, in the language of some of the founders and key promoters of BDS, there is no place for a Jewish state in the Middle East in any borders - that is delegitimization. Indeed, the movement's leader, Omar Barghouti, has said unequivocally: "Most definitely, we oppose a Jewish state in any part of Palestine.''

When the Jewish State is singled out for criticism that not even the vilest dictatorship is subject to and it is held to standards that not even the most vibrant democracy is judged by - those are double standards.
The United Nations Delegitimizes BDS
The United Nations' Special Rapporteur on freedom of religion or belief, Ahmed Shaheed, just released a report titled, "Combatting Antisemitism to Eliminate Discrimination and Intolerance Based on Religion or Belief." Sadly, it came as no surprise to read about the proliferation of antisemitism across the globe, and about its multiple sources from across the political spectrum.

But when I read the Rapporteur's recommendation that the International Holocaust Remembrance Alliance (IHRA)'s "Working Definition of Antisemitism" be regarded as a source of guidance for identifying future acts of antisemitism, I recognized that a new chapter in the opposition to the BDS campaign against Israel had arrived.

As noted in the report, the IHRA's Working Definition defines antisemitism as "a certain perception of Jews, which may be expressed as hatred toward Jews." The definition continues: "Rhetorical and physical manifestations of antisemitism are directed toward Jewish or non-Jewish individuals and/or their property, toward Jewish community institutions and religious facilities."

The report also provides the definition's multiple examples of "contemporary antisemitism in public life, the media, schools, the workplace, and in the religious sphere" — two of which could have been taken from the BDS playbook. They include:
Denying the Jewish people their right to self-determination, e.g., by claiming that the existence of a State of Israel is a racist endeavor.

Applying double standards by requiring of [Israel] a behavior not expected or demanded of any other democratic nation.

In concert, these two examples clearly reveal the antisemitic nature of the BDS campaign.
The @BDSmovement has been officially recognised as antisemitic by 15 countries, the EU and 33 US states who have adopted @TheIHRA definition of antisemitism.

Why do they still have a blue checkmark?#UncheckBDS#UnmaskBDS @4ILorghttps://t.co/ZsdvzKqU93 pic.twitter.com/rGvLcM1RQ6

— The Mossad: Elite Parody Division (@TheMossadIL) September 25, 2019
Howard Jacobson on his new novel, dwindling irony and anti-Semitism in the UK
So where do British Jews go?
It would be nice to be rooting for the opposition, but I can't root for Jeremy Corbyn or for Jeremy Corbyn's party. What's the more terrible? This is something that all the Jews I know say: What's more terrible, Boris Johnson and his cynicism or Jeremy Corbyn and his rigid anti-Semitic ideology? He doesn't think he's an anti-Semite. He doesn't call himself as an anti-Semite, but he's an anti-Semite. Everything he says, everything he does, all these predilections, all the things he doesn't notice. It's anti-Semitism. So we can't want him to win.
He doesn't call himself an anti-Semite, but he's an anti-Semite. Everything he says, everything he does, all these predilections… It's anti-Semitism

I wouldn't say it's a perilous time for Jews, but it's an anxious time for Jews.

Is the anti-Semitism people talk about in the UK as bad as it seems from the outside looking in?
Well, I mean, it's not as though I go out onto the streets and fear for my life. I shouldn't say that because I'm gonna get knifed today, but I don't. I go around, I appear in public, I say things and I don't get attacked for them. I'm not on Twitter, otherwise I might discover that people are abusing me roundly all the time. And there are places, of course, where people are attacked. There are places where if you were an Orthodox-looking Jew, and you've got a kippah and you've got your tzitzit [fringes], then you could be attacked, and some are attacked.

It's an intellectual tone that's discomforting. You never know how these things move from the opinion makers, the intellectuals, the politicians, the universities down into the mob. I think we can call them a mob again; they're behaving like a mob. The universities are hotbeds of that form of anti-Semitism which claims it isn't anti-Semitism, and says it's anti-Zionism, which is nonetheless anti-Semitism. Those who say "I'm an anti-Zionist, I'm not an anti-Semite," I will not admit that distinction. If they say "I don't like Israel's foreign policy, I don't care for Netanyahu," fine. That's not anti-Semitism.

To not see the necessity of Zionism, or to refuse to see the necessity of Zionism, and to think of it as an ideology of cruelty, you have to be an anti-Semite, you have to be uneducated and ignorant. Then once you've been shown the truth, to persist in the idea, as Corbyn does, that "Zionism is a racist endeavor" — that's the phrase that Corbyn likes — I think that's a deeply anti-Semitic thing to say.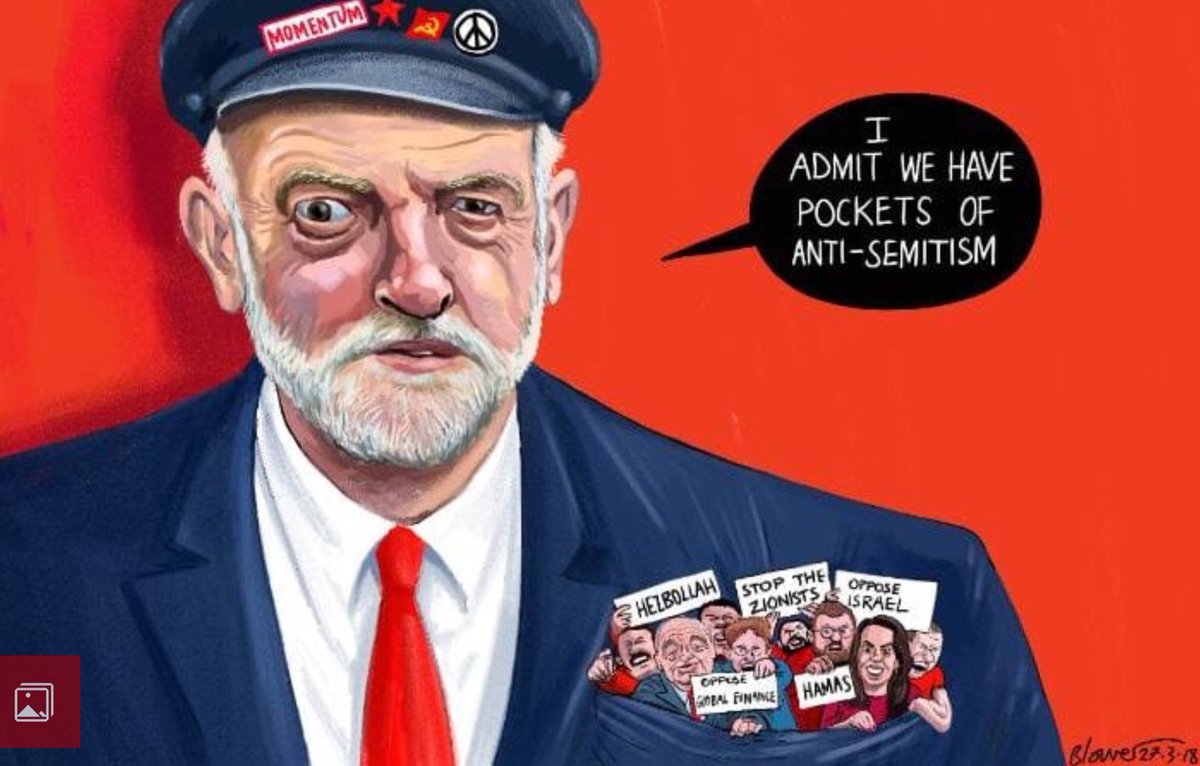 A blood libel in America
It's a story all-too familiar to Jews around the world.

A four-year-old Christian girl goes missing in a small suburban town. The community bands together to search the forests for her as her family hopes for the best but plans for the worst.

And then, as the optimism begins to fade, rumors spread that the small Jewish community is at fault; that they had likely murdered her to use her blood for a religious ritual. The town's authorities get involved.

While this exact story, or one like it, has occurred countless times throughout history – leading to pogroms and expulsions, murders and torture – this time it didn't happen in Ukraine or Poland. This time it's the Jewish community in a small town in upstate New York that gathers in its synagogue to also hope for the best but plan for the worst.

The blood libel that occurred in September 1928 in Massena, New York, is the only recorded blood libel to occur in the United States.

Why did it happen? And perhaps even more confusing: Why hasn't it happened again?

New York University history professor Edward Berenson attempts to answer this question in his fascinating book The Accusation: Blood Libel in an American Town. The 229-page page-turner recounts the details of the event and the ramifications that resulted from it.

The book offers a gripping tale of a community of immigrants and foreign workers dealing with fear and xenophobia while the country is in the throes of a heated election season. At a time when Ellis Island was packed full of Yiddish-speaking men and women seeking a new life in the Goldene Medina (the "Golden" or "Promised Land"), the country was facing a battle for its very identity. The Ku Klux Klan was gaining prominence, and the battle between Catholics and Protestants was reaching a fever pitch.
Dear Antisemitism
Dear Antisemitism,

I never thought that you and I would dance the tango.

I thought you only existed in the past like in blood labels, Nazi Germany, or my parents fleeing their home in Iran. But you, the pesky virus that you are transformed and persevered and is now in the mainstream, how fun…

Yes, I know a lot of us are doing well today, my family included, many of us living the American dream…but that doesn't lessen the pain. Well, at least not for me.

That same sense of pity and longing to help that I as a "good progressive" convey to my fellow minorities is not typically reciprocated. I stand up for others, yet, at times I feel that we as Jews are just standing alone.

In my classes, I rarely hear about antisemitism yet we hear time and time again about the other struggles minorities are facing today. Antisemitism is rising, but, for many others, it isn't as urgent. Many don't realize the fear many of us schlep as Jews living in 2019 in the United States of America.

For thousands of years we were persecuted, I really hoped that we were going to be the Jews that were spared the effects of antisemitism.
Dexter Van Zile:
Western "Peacemakers" Lend Aid and Comfort to Those Who Try to Murder Jews
Let's call this phenomenon "the Fools' Crusade." They're too old to be called children (even if they think and act like them), so the moniker "Children's Crusade" doesn't work. They're fools who seek to demonstrate how moral and righteous they are by giving propaganda victories to people who murder civilians – Jews especially.

The worst offenders are associated with the Ecumenical Accompaniment Programme in Palestine and Israel (EAPPI). If you live anywhere in Jerusalem or the West Bank, there's a good chance you've seen these activists, who have been recruited by the World Council of Churches to come to the Holy Land and annoy Israeli soldiers as they protect Jews living in places like Gush Etzion and Hebron.

They wear brown vests with the logo of a cross and a dove on the back and the words "World Council of Churches" stenciled across the top. The vests (which the volunteers sometimes hide when they want to downplay their connection to the WCC) give their wearers an air of authority. When they do things that bring shame on the WCC, the organization's staffers in Geneva say that their volunteers do not engage in political activism while in the Holy Land.

EAPPI activists have, on at least one occasion, visited with the families of known terrorists and then bragged about it afterward. The visit happened in November 2016 when EAPPI volunteers graced the homes of Labib Khaldon Anwar Azzam and Mihmoud Hisham Ali Z'jalan, two 17-year-old youths who were killed while attempting to murder Roy Harel and his family in their home in Eli.

The attack happened in March 2016 when Labib and Mihmoud assailed Harel early in the morning as he was leaving his home for reserve duty. They had waited outside his house after praying at the mosque the night before.

"They started attacking me with heavy wooden clubs," Harel told reporters after the attack. The two young men were able to gain entrance into his home where they headed for the children's bedroom. Harel was able to push them back out of the house and close the door behind them. During the melee, Harel yelled for his wife to call for help. After they were driven outside, the two hid nearby and attacked with knives the soldiers who arrived on the scene before they were shot and killed.
Conservative MP Sir Charles Walker tells BBC's Politics Live that Corbyn has a problem with Jews and Commons will never put him in power
Erupting on BBC's Politics Live programme, the Conservative MP Sir Charles Walker passionately insisted that Labour leader Jeremy Corbyn would not be appointed as Prime Minister by the MPs in the House of Commons forming a coalition headed by him.

"The House of Commons will never put Jeremy Corbyn into Number 10, that will never happen. Ever," he asserted, going on to clarify: "It will never happen. Because we have brands as political parties. And you know why we'll never put him there: because he has a fundamental problem with parts of our community who happen to be Jewish. And we will not put him in Number 10. It will never ever happen in this country. And Labour won't let it happen either. And you know it. Ever."

Sir Charles' blunt remarks are a refreshing reminder of how seriously antisemitism is taken outside of the Labour Party.

Equally noteworthy was the revealing reaction from the Labour MP on the in-studio panel, Lisa Nandy, who did not dispute Sir Charles' assessment of Mr Corbyn and his antisemitism, meekly mentioning only that it will be up to the people to determine Mr Corbyn's political fate.

Sir Charles finished by saying of Mr Corbyn that "he is not [a] fit or proper person to be in Number 10 with the views that he holds."
"The House of Commons will never put Jeremy Corbyn into Number 10, that will never happen. Ever." says Conservative Charles Walker

"He is not fit or proper person to be in Number 10"https://t.co/xZ54TdOAam #politicslive pic.twitter.com/whHb367LJV

— BBC Politics (@BBCPolitics) September 25, 2019
Tom Watson planned to attack Jeremy Corbyn's record on antisemitism in axed Conference speech
The Deputy Leader of the Labour Party, Tom Watson, has disclosed that he was intending to attack Labour leader Jeremy Corbyn's record on antisemitism in his Labour Party Conference speech, before it was cancelled due to events in Westminster.

Alluding to Mr Corbyn's empty statements on the antisemitism crisis engulfing the Party, Mr Watson said: "In my speech I was going to say that it is not just about being anti-racist, even if you mean it. It's no good just condemning something — it's about actually doing something about it."

Mr Watson went on to condemn the "sickening intimidation" of Jewish delegates at the Conference and the antisemitic banner positioned outside (which police eventually removed), and lamented that Labour had "a very long way to go" before it could restore "anything near trust with the Jewish community."

On 28th May, the Equality and Human Rights Commission launched a full statutory investigation following a formal referral and detailed legal representations from Campaign Against Antisemitism, which is the complainant.

In recent months, twelve MPs and three peers have resigned from the Labour Party over antisemitism, along with a large number of MEPs, councillors and members.

Over 55,000 people have now signed our petition denouncing Jeremy Corbyn as an antisemite and declaring him "unfit to hold any public office."
Self-serving Labour hypocrites
The Labour leadership:
- Campaign against racism… spread antisemitism
- Want to abolish private schools… send their kids to private schools
- Say houses are unaffordable… own multiple houses
- Protest the 1%… are worth millions Share if you're tired of Labour hypocrisy!
Speakers at UK Labour Party Event Deny Antisemitism Problem, Denounce IHRA Definition
Speakers at a UK Labour event held on Tuesday dismissed the idea of antisemitism within the party, denounced the internationally-accepted definition of antisemitism and accused the "the State of Israel and its lobby" of a conspiracy to "smear the left" with "false accusations of antisemitism."

Representatives of the group HOPE not hate, which campaigns against racism and antisemitism, attended the meeting of Labour Against the Witchhunt against the backdrop of the Labour party's annual conference in Brighton.

Labour Against the Witchhunt is a far-left group founded to fend off accusations of antisemitism, oppose organizational attempts to deal with it and defend party leader Jeremy Corbyn, who is seen by the majority of British Jews as personally antisemitic.

Among the featured speakers at the meeting were Jackie Walker, Ken Livingstone and Chris Williamson, all of whom have made statements widely viewed as antisemitic.

According to HOPE not hate, Livingstone, who falsely accused the Zionist movement of collaborating with Nazism, appeared to blame the increase of antisemitism on criticism of antisemitism, saying, "There has been an increase in antisemitism because all this media attention on it has led to real antisemites attacking people."
Pro-Corbyn filmmaker Ken Loach claims "everyone knows Chris [Williamson] is not an antisemite"
The controversial filmmaker and longtime Labour supporter, Ken Loach, has complained to the Morning Star that "Tory supporters are more likely to hold antisemitic views than Labour supporters, but there is no mass demand for investigations into their Party."

In his interview published on 24th September, Mr Loach conceded that "where there is evidence of antisemitism [in Labour] that has been properly scrutinised, that has been looked at in a proper, open hearing, if someone is found guilty, then appropriate sanctions should be taken," but insisted that "this campaign [of antisemitism allegations in Labour] has not been about that."

Mr Loach went on to contrast "individuals like Margaret Hodge…[who] indulge in revolting foul-mouthed abuse of the leader" with "an MP like Chris Williamson, where the evidence was heard and it was considered that [he] should remain in the party….And then it was overturned because of political pressure!…Everybody knows Chris is not an antisemite."

Mr Williamson was suspended from Labour and then readmitted, only to be resuspended following a public outcry after claiming that Labour has been "too apologetic" over antisemitism.

Mr Loach's voice has been among the loudest of those who attempt to dismiss Labour's antisemitism crisis as non-existent and a right-wing smear campaign.
Former Labour leader of Brighton City Council reveals he was hounded to resign after threatening to ban Labour from Brighton
A former Labour leader of Brighton City Council revealed how following the last Labour Party Conference in the city two years go he "wrote a letter saying Labour would not be welcome back in Brighton if it failed to sort out its issues with antisemitism", only to find that "the backlash against my message was swift and took me by surprise."

In a remarkable article in The Spectator, Warren Morgan, who was Labour leader of Brighton and Hove City Council from 2015 to 2018 and resigned from the Party in February, recounted how at that previous Conference he had "sat in a studio listening to people who had faced abuse because they were Jewish. I heard statements recorded at a fringe event suggesting it was fine to question whether the Holocaust had ever happened." He then felt he had to take action.

However, he went on to document what happened next: "For all my good intentions in speaking up for Jewish people who were afraid, months of e-mails, motions and unpleasant messages followed. Apologies and retractions were demanded. There were calls for me to step down. Many of these messages came from the local party, where now-suspended or expelled members labelled Jews 'Zios', depicted councillors — including me and one whose husband is Jewish — as dancing rabbis and called for people to march on the local synagogue in response to the suspension by Labour of a council candidate for tweeting about the 'Israeli bloodline'.

"Finally, a motion calling for me to resign passed by some forty votes to two. It had been moved by the person later suspended after calling for a march on a local synagogue."

Mr Warren observed that now, "despite the promises of action two years ago, and the small number of suspensions and expulsions, those pushing the same anti-Israel messages which so quickly morph into antisemitism have not gone away.
Star of Labour's Broadcast Tonight is Conspiracy Theorist
One of the four stars of Labour's new party political broadcast (which fails to include Corbyn once) is a GP who talks about how much Labour loves the NHS. Youssef El-Gingihy is also very concerned about the NHS having authored a book entitled "How to Dismantle the NHS in 10 Easy Steps: The blueprint that the government does not want you to see" which alleges Tory, New Labour, and Coalition governments had a secret plan to end the NHS. Despite supposedly evil Tory, coalition, and New Labour governments having run the NHS for 58 years of its 71-year life…

But Youssef's conspiracy theories don't stop there. In the last few years, Labour's star GP has also…
- Claimed 9/11 was an inside job.
- Repeatedly claimed the US is supporting ISIS.
- Claimed the assassination of JFK was a 'false flag' inside job, Lee Harvey Oswald worked for the CIA, and it was all so that the US could invade Cuba.
Where I expose some antisemitic, anti-coexistence tweets from @ZahraBilloo, which have not been reported https://t.co/ktLL9rNa3f

— (((David Lange))) (@Israellycool) September 26, 2019
Montreal mayoral candidate under fire after anti-Israeli videos surface
A Montreal mayoral candidate is facing demands to step down after videos surfaced where she defaces Israeli products.

Miranda Gallo, candidate for the New Democratic Party, starred in 2016 videos in which she presented herself as an employee of the organization "Canadians for Justice and Peace in the Middle East" and placed "warning" labels on Israeli products in the store, encouraging Canadians to boycott them. Doing so is against Canadian law.

In response to this, a demand to drop Gallo as a candidate has been issued by B'nai Brith Canada, though it has been declined. The explanation given was that she had since been made aware of the NDP's policy to work toward a two-state solution.

"Someone who thinks it's okay to vandalize store products based on the origin of their producer has no role as a candidate for a major Canadian political party," said Michael Mostyn, chief executive officer of B'nai Brith Canada. "Not only do Ms. Gallo's actions demonstrate her anti-Israel bigotry, but they also reveal a profound disrespect for the rule of law."

This is not the first time such a label has caused these kinds of disputes in Canada. As far back as July, the question of whether or not wines made in the West Bank can be considered a product of Israel was brought up, though it was ruled that they would not be.

Canada's B'nai Brith, which is a party to the case, said it was "disappointed" by the ruling. "In our view, it is reasonable and not at all misleading to label wines produced by Israeli citizens in Israeli-controlled territory as 'Products of Israel.'" It added that "We will be asking the attorney-general to appeal this decision, since we cannot do so as interveners.
Why do U.S., UK universities invite far-right antisemitic leaders?
Columbia University is hosting the far-right anti-Semitic Prime Minister of Malaysia, Mahathir Mohamad, at a time of rising anti-Semitism in the US. It comes twelve years after the university also invited Iran's Holocaust denying anti-Semitic President Mahmud Ahmadinejad, revealing a disturbing trend of one of America's top universities disproportionately inviting antisemitic far-right leaders to give high-profile talks.

Malaysia's Mohamad is a favorite of UK universities and he has been invited to speak at Oxford and Cambridge. In an era of rising anti-Semitism it is remarkable that leading western universities extend invitations to one of the sole proudly anti-Semitic world leaders without asking any contrition of him. It's hard to ignore that out of some 200 countries in the world those like Mohamed appear to receive more invitations than others and it raises questions: if he weren't anti-Semitic would he receive the same invitation? Are western universities excusing anti-Semitism and inviting foreign leaders under the guise of merely being foreign leaders with the affect that they can push a far-right racist agenda by proxy? There are hundreds of leaders who have not expressed hate speech as foreign policy, so why does Mohamad continually get the red carpet?

In October 2003 Mohamad gave a speech to the Organization of the Islamic Conference. He claimed that European countries created the state of Israel to "solve their Jewish problem." He argued that "the Muslims will forever be oppressed and dominated by the Europeans and Jews." He argued that there should be a different was. "1.3 billion Muslims cannot be defeated by a few million Jews. There must be away." He went on, "the Europeans killed 6 million Jews out of 12 million. But today the Jews rule this world by proxy. They get others to fight and die for them."

Despite his comments and hate speech he frequently gets invites by western media and academic institutions, almost as if they hope that he will make these comments. One wonders what their agenda might be since they don't host any other racist leaders or give air time to racist views of others. There is only one type of hatred that western universities and media give a rubber stamp to: Hatred of Jews. For instance, in 2018 on BBC's Hard Talk he attacked Jews as "hook-nosed." He then claimed that four million Jews were killed in the Holocaust. "The problem in the Middle East began with the creation of Israel."
Hamas is suppressing the people of #Gaza not #Israel - pic.twitter.com/laJr2hQkpo

— Eye On Antisemitism (@AntisemitismEye) September 26, 2019
CAMERA Challenges UMASS Amherst Chancellor Subbaswamy
In light of the failure of UMASS Amherst to hold Communication's Professor Sut Jhally accountable for the manipulation of the journalistic record in his movie "The Occupation of the American Mind," the Committee for Accuracy in Middle East Reporting and Analysis (CAMERA) has contacted the school's chancellor, Dr. Kumble R. Subbaswamy. In a letter sent on Sept. 18, 2019, CAMERA asked Chancellor Subbaswamy to address Jhally's persistent propagandizing against Israel.

A staffer from Dr. Subbaswamy's office has informed CAMERA that a response is forthcoming.

The full text of the letter is posted below.
Kumble R. Subbaswamy, PhD September 18, 2019
Chancellor
UMASS Amherst
[Address omitted]

Dear Dr. Subbaswamy:
I write to you from the offices of the Committee for Accuracy in Middle East Reporting and Analysis (CAMERA) in Massachusetts. We are a media-monitoring organization supported by 65,000 members in the United States.

A member of the Conference of Presidents of Major American Jewish Organizations, CAMERA promotes fair and accurate coverage of the Middle East. Most of our work is focused on media coverage of the Arab-Israeli conflict in media outlets such as the New York Times, CNN and National Public Radio. We also have a campus program that seeks to promote honest and accurate discussion about the Middle East in colleges and universities throughout the United States.

One of the troubling realities that we have been forced to address is how inaccurate and biased media coverage about Israel promotes hostility toward Jews in American civil society. This problem is particularly acute on college campuses.
Delighted to announce that after complaints to Chelmsford girls school about Dr Swee Ang event , and her connections in sharing David Duke posts, event has been cancelled @UKLFI @NGOmonitor @Campaign4T @JakeWSimons pic.twitter.com/ab0yz1wY74

— Eye On Antisemitism (@AntisemitismEye) September 26, 2019
Hundreds Come Out to Fight for Protection of Jews in New York, Citing Politics as a Problem
Hundreds of demonstrators rallied in front of City Hall in New York on Sunday, calling on New York City Mayor Bill de Blasio and other municipal leaders, as well as those on the national level, to act against antisemitism and the wave of antisemitic hate crimes taking place against the Orthodox Jewish community.

The rally—titled "Name It to Fight It! It's Antisemitism!"—was organized by WoMen Fight AntiSemitism (WMFA) in coalition with 14 organizations, including The Lawfare Project and Zionist Organization of America."

Protestors held signs that read "We Will Not be Silent #HateStopsHere," and "Anti-Semitic attacks nearly doubled in NYC in 2019! Where are our elected officials?!" Another sign asked, "Where is [New York City] Mayor de Blasio?" in the fight against anti-Semitism, while one read "A little less conversation, a lot more action."

"We're angry. Rightfully so and long overdue," said Rhonda Hodas Hack, who attended the demonstration. "This rally was different from others because you had speakers—Jewish, Christian, black, American, European—who spoke not only articulately, but with the courage to demand truth not only from our leaders, as need be and should be expected, but from our peers. Our peers who have failed us, Jews and blacks and whites … for they have capitulated to the demands of those who wish to control us with their many manipulations, not who wish to lead us with authentic truths and towards genuinely healthy solutions."

Demonstrators hailing from New York, Boston and Florida slammed the media, as well as Jewish organizations and elected officials, for not caring enough about the hate crimes committed against Jews.
'OK' hand gesture declared a white supremacy hate symbol by watchdog
The "OK" hand gesture, a mass killer's bowl-style haircut and an anthropomorphic moon wearing sunglasses are among 36 new entries in a Jewish civil rights group's online database of hate symbols used by white supremacists and other far-right extremists.

The Anti-Defamation League has added the symbols to its online "Hate on Display" database, which already includes burning crosses, Ku Klux Klan robes, the swastika and many other of the most notorious and overt symbols of racism and anti-Semitism.

The New York City-based group launched the database in 2000 to help law enforcement officers, school officials and others recognize signs of extremist activity. It has grown to include nearly 200 entries.

"Even as extremists continue to use symbols that may be years or decades old, they regularly create new symbols, memes and slogans to express their hateful sentiments," Anti-Defamation League CEO Jonathan Greenblatt said in a statement.

Some of the new entries started as trolling campaigns or hateful memes on internet message boards such as 4chan, 8chan and Reddit, before migrating to Facebook, Twitter and other mainstream platforms, and to public forums and fliers.

The ADL has updated its database to include the "OK" hand symbol, which became fodder for a 4chan trolling campaign to dupe viewers into thinking the fingers formed the letters "W" and "P" to mean "white power."
Pittsburgh Jewish Community Reflects on Turbulent Year, Discusses Future Plans
Members of Pittsburgh's Jewish community convened a press conference late last week to talk about the Oct. 27 synagogue massacre almost a year ago and their plans moving forward.

At the Jewish Federation of Greater Pittsburgh, a panel of leaders from the three congregations housed in the Tree of Life*Or L'Simcha Synagogue building discussed how their members have been coping in the aftermath of the attack, and the struggle of taking care of their congregants and themselves.

Rabbi Jeffrey Myers from Tree of Life said, "I live with Oct. 27 every minute of every hour of every day, and I will for the rest of my life. Each of us finds the strength and the courage to integrate what happened into our beings, to move forward. I refuse to let the perpetrator make me another full-time victim. I won't let it happen. I refuse."

Stephen Cohen, co-president of the New Light synagogue, said his congregation is "committed to moving back to the Tree of Life building," but he expects that process to "take many years." He also called for a discussion with state and city officials on how to memorialize the deadly shooting.

Details were also revealed regarding the "Remember. Repair. Together" program, complete with planned volunteer opportunities and Torah study.
The girl who executed Nazis after seducing them in bars dies aged 92
A World War II heroine who used her harmless appearance to gain the trust of Nazis before executing them has died in The Netherlands, aged 92.

Freddie Oversteegen was born in Haarlem, near Amsterdam on September 6, 1925 and raised by her communist mother.

She was just 14 when she joined the Dutch resistance, the Daily Mail reports.

Together with her older sister Truus and their friend Hannie Schaft, she blew up bridges and railway tracks with dynamite, smuggled Jewish children out of concentration camps and executed as many Nazis as she could, using a firearm hidden in the basket of her bike.

The trio had a routine: first approach the Nazi men in bars, and, having successfully seduced them, ask if they wanted to 'go for a stroll' in the forest, where, as Freddie herself put it, they would be 'liquidated'.

"We had to do it," she told one interviewer. "It was a necessary evil, killing those who betrayed the good people." When asked how many people she had killed or helped kill, she demurred: "One should not ask a soldier any of that."

Freddie died on September 5 - one day before her 93rd birthday. She was the last surviving member of the Netherlands' most famous female resistance cell, who dedicated their lives to fighting Nazi occupiers and Dutch "traitors" just outside Amsterdam.
As attack drones multiply, Israeli firms develop defenses
Israel, one of the pioneers of drone warfare, is now on the front lines of an arms race to protect against attacks by the unmanned aircraft.

A host of Israeli companies have developed defense systems they say can detect or destroy incoming drones. But obstacles remain, particularly when operating in crowded urban airspaces.

"Fighting these systems is really hard … not just because you need to detect them, but you also need to detect them everywhere and all the time," said Ulrike Franke, a policy fellow at the European Council of Foreign Relations.

Drones present unique challenges that set them apart from traditional airborne threats, such as missiles or warplanes.

They can fly below standard military radar systems and use GPS technology to execute pinpoint attacks on sensitive targets for a fraction of the price of a fighter jet. They can also be deployed in "swarms," which can trick or elude conventional defense systems. Even small off-the-shelf drones can be turned into weapons by rigging them with explosives or simply crashing them in crowded areas.

A series of drone strikes across the Middle East, including an attack on a Saudi oil field and processing plant that jolted international markets earlier this month, has underscored the devastating effectiveness of small unmanned attack aircraft.
Ex-Deep Purple singer brings his rock opera show to Israel
November brings the chance to rock on with Joe Lynn Turner, former soloist for Deep Purple and Rainbow, who arrives in Israel for two performances.

Turner will perform in Tel Aviv's Bronfman Auditorium on November 19 and Haifa Auditorium on November 20, where he'll sing rock classics backed by the Ra'anana Symphonette Orchestra.

Turner has toured the world with Rock the Opera, the name of his symphony-backed show, as he performs rock classics from Queen, Led Zeppelin, Pink Floyd, Deep Purple, U2 and AC/DC.

He's called it a musical journey, as the 68-year-old from Hackensack, New Jersey draws on the favorite rock sounds of his past, backed by the full tones and rhythms of local orchestras.
Celine Dion headed to Israel next summer
French-Canadian superstar Celine Dion will be making her Israel debut in Tel Aviv this coming August.

"See you soon Tel Aviv, Love, Celine" was posted on Dion's Twitter page on Thursday. Hours later, Israeli promoter Shuki Weiss issued a release announcing the show at Park Hayarkon on August 4th as part of Dion's Courage World Tour (named after her new album).

The show will have full seating, without standing room tickets, owing to the more mature nature of Dion's following.
'The Beautiful Ones' - Suede put on sterling show in Israel
"Good evening Tel Aviv!" shouted Brett Anderson into the microphone, as he opened a spectacular Suede show that took place in Live Park Rishon Lezion Wednesday night.

It was the British rock staples' sixth visit to Israel, this time as part of an international tour in honor of their eighth record The Blue Hour.

Anderson, together with Neil Codling (guitar/keyboard), Simon Gilbert (drums), Richard Oakes (guitar) and Mat Osman (bass), gave his heart and soul to the screaming crowd.

The show started in full gear with "As One" from The Blue Hour, but it included a generous number of tunes from the band's illustrious career, including "Snowblind," "Outsiders" and "Animal Nitrate."

Dancing, jumping, getting down on his knees, dramatic and glorious, Anderson's face was dripping with sweat as he proved once again that he is a great performer.

When he wasn't spinning the microphone over his head like a cowboy, or down on his knees, he stepped down from the stage and into the arms of his adoring crowd, shaking hands and basking in the love of the Israeli audience.
Israel's new citizens for the New Year
As the summer aliyah season comes to a close, the hundreds of Nefesh B'Nefesh olim who have arrived in recent weeks are not only unpacking boxes, beginning jobs, and taking their children to new schools, but pausing to take stock of how it feels to be a new immigrant to Israel at the beginning of the New Year of 5780.

For Rachel Margolin of Jerusalem, who moved from New York's Upper West Side, arriving in Israel on August 29, making aliyah to Israel before Rosh Hashanah means a more public appreciation of being Jewish. "The other day," says Margolin, "I saw a screen shot of the Shufersal website, which has a special tab for shopping for Tishrei and Rosh Hashanah. It was a cool moment. That is what is unique and special about being in Israel for the High Holidays." But beyond the public acknowledgement of the holiday season, Margolin senses something different in the air. "There is something about the mentality here that feels different. Everyone is mindful about the upcoming holidays and is thinking about how to best enter Tishrei with that perspective. It just feels more expansive here than it does in New York. Everyone is bracing themselves in a positive sense for the holidays."

Margolin, who recently turned 28, says, "There are so many things happening at once. My birthday is 25 Elul, my aliyah, Rosh Hashanah – it's all happening at once. It is easy to view this entire experience as a new beginning in every sense." Margolin notes that when she thinks about Israel, she thinks about hospitality in the truest sense of the word. "When I made aliyah, everyone kept asking me if was returning to the States for the High Holidays. I told them that I was confident that I would be taken care of." She cheerfully reports that she has been invited out for all of her holiday meals.

Margolin, who taught Tanach at SAR High School in New York for six years, is looking for employment in the educational non-profit sector, and in the days leading up to the holiday, has been studying at the Pardes Institute Elul program in Jerusalem. "It's incredible to have so many different opportunities to live and re-focus my mind, and form resolutions before the New Year, so I have really enjoyed being in that space."

Israel breaks record of incoming tourists in the Jewish year 5779
A record 4.6 million tourists visited Israel during 5779, according to data published by the Tourism Ministry ahead of the beginning of the new Jewish year. An estimated 24,000 travelers are also expected to arrive during the next few weeks.

The record constitutes an 18% increase since the previous year, from 3.9 million to 4.6 million tourists with a revenue of NIS 22.4 billion this year, as opposed to NIS 19 billion last year.

"This is the third year we are breaking the all-time record in tourism," Tourism Minister Yariv Levin explained. "The impressive increase is a direct result of strenuous work and revolutionary change made by the Ministry, with an emphasis on expanding accommodation options in the country and lowering holiday prices. The momentum in the tourism industry creates opportunities, and we are happy about the trend in the number of entrepreneurs who see tourism as an economic growth engine and investors in Israel."

Tourists spent no less than seven days in Israel on average. During the month of Tishrei, tourists visited for a record of 11 days on average
New Online Resource Explores British Library's Collection of Ancient Sacred Texts
The British Library, the largest national library in the world by number of items catalogued, has made available its collection of 250 of the most rare and ancient religious texts online, many available to the public for the first time.

According to Tuesday's press release, the unparalleled online collection, titled "Discovering Sacred Texts," is accessible online for free from around the world and includes access to an incredible range of texts, videos and curated articles, including one of the only copies of the Talmud that escaped public burnings suffered by most of the other Jewish law books during the Middle Ages.

Also in the collection are: the first complete printed text of the Mishnah; the Gaster Bible, one of the earliest surviving Hebrew biblical codices, created in Egypt around the 10th century CE; the Johann Gutenberg Bible, probably the most famous Bible in the world and the earliest full-scale work printed in Europe using moveable type; the earliest surviving copy of the complete New Testament, Codex Sinaiticus, which dates from the 4th century; and the Ma'il Koran, one of the very earliest Korans in the world, dating back to the 8th century.

The project was supported by Dangoor Education and Allchurches Trust, among other donors, with the goal of providing access to the "richness and diversity of the texts from the world's great faiths." According to the press release, the online catalogue was designed for religious education students, teachers and lifelong learners to learn about Christianity, Islam, Judaism, Buddhism, Hinduism, Sikhism, Jainism, the Baha'i faith and Zoroastrianism.
Israel's population tops 9 million as Jewish new year approaches
Israel's population stands at 9,092,000 and is expected to reach 10 million by Rosh Hashanah 2024, the Central Bureau of Statistics said on Thursday.

In figures published ahead of the Jewish new year which begins Sunday evening, the report said the country's 6.744 million Jews make up 74.2 percent of the total population, and its 1.907 million Arabs represent 21%.

Other minority groups comprise 4.8 percent of the population with 441,000 residents.

Since Rosh Hashanah 2018, the population rose by 184,000, marking a 2.1% increase, a similar change to previous years. Israelis gave birth to 196,000 children in the past year, while 50,000 died, and 38,000 moved to the country, of which 35,000 were Jewish immigrants who received citizenship.

At its current pace, the Jewish State will have 15 million residents by its hundredth birthday in 2048 and 20 million by 2065, the report said.

Worldwide, there are now 14.8 million Jews, a slight increase from the 14.7 million tallied the year before, the Jewish Agency reported on Thursday.

There are 8.1 million Jews living outside Israel, with the largest population in the United States, which has 5.7 million Jews.
The Tikvah Podcast:
Matti Friedman on Israel, the Mizrahi Nation
In the American Jewish imagination, the story of Israel's founding is a story of East European pioneers, socialist kibbutzim, and a Jewish state rising from the ashes of the Holocaust. And all of these things are indispensable elements of Israel's early history. But they are not the whole picture.

After the founding of the state, Israel absorbed a massive influx of Jews from Middle Eastern lands—Mizrahim—who came from a society and culture vastly different from that of their East European co-religionists. These Jews are also part of the story of the Jewish state's beginnings; today they represent over half of Israel's Jewish population, profoundly shaping the culture, religion, and politics of 21st-century Israel.

In 2014, author and journalist Matti Friedman penned an essay in Mosaic titled, "Mizrahi Nation," in which he tells the story of these Jews from Arab lands and explains how one simply cannot understand contemporary Israel without understanding that it has been profoundly shaped by the Mizrahim. Israel, Friedman argues, is a much more Middle Eastern country than many Jews in the West imagine it to be.

In this podcast, Friedman joins Jonathan Silver to reflect on his essay. They discuss the long and remarkable history of Mizrahi Jews, how they have shaped the Jewish state, and how understanding their role in Israel's past and present can give us a clearer picture of the nation's future.
---
---
We have lots of ideas, but we need more resources to be even more effective. Please
donate today
to help get the message out and to help defend Israel.