From Ian:
---
CAMERA Op-Ed:
The Palestinian Authority has chosen terrorism over US foreign aid
In March 2018, the U.S. Congress passed the Taylor Force Act, which proposed to halt American aid to the P.A. until it ceased sending money to terrorists and their families via the so-called Palestinian Authority's Martyrs Fund. P.A. President Abbas responded in a July 2018 speech, swearing: "Even if we have only a penny left, we will give it to the martyrs, the prisoners and their families." He added: "We view the prisoners and the martyrs as planets and stars in the skies of the Palestinian struggle, and they have priority in everything."

But those "stars" make for a pretty dim future. While journalists and analysts are right to highlight how the loss of aid can hinder social welfare projects, they should be contemplating what the Authority's decision reveals.

The P.A. refusal to quit paying terrorists for killing people is an outright violation of the 1990s Oslo peace process that created the P.A. in the first place. In exchange for committing the PLO to recognizing "the right of Israel to exist in peace and security" and renouncing "the use of terrorism and other acts of violence," Palestinian leadership was allowed to return from Tunisia and given a base for limited self-rule in the West Bank and the Gaza Strip. Importantly, the P.A. also became a significant beneficiary of international aid — much of it from the United States, which sought to make the Authority a "peace partner" for Israel.

But nearly a quarter century after the P.A.'s May 1994 creation, it's apparent that Palestinian leadership has chosen a different path. The P.A. stands to lose much by choosing terror over U.S. aid. And both the Palestinian and Israeli people stand to lose even more.
Muslim stands up for Israel at UN Human Rights Council
Kasim Hafeez, a British Muslim and former Islamist who is now a proud Zionist who stands with Israel, spoke out at the United Nations Human Rights Council against their condemnation of Israel's actions in Gaza.


WASHINGTON – On Monday, Kasim Hafeez, Christians United for Israel's (CUFI) Middle East Analyst, addressed diplomats at a meeting of the United Nations Human Right Council (UNHRC) in Geneva, Switzerland. Hafeez spoke about the rampant anti-Semitism driving the UN body. pic.twitter.com/SmAR3E7TMl

— CUFI (@CUFI) March 18, 2019



"As this body recently displayed by brazenly lying about Israel's actions in Gaza, hatred towards the Jewish state persists," Hafeez said. "This council has repeatedly demonized Israel while ignoring Palestinian terror attacks and the real victims of human rights abuses across the globe."

Referring to his own background, Hafeez mentioned that hatred was so ingrained in his identity "that in my early 20s I decided that terrorism, murdering civilians who did not see the world as I did in order to advance my agenda, was my calling."

A trip to Israel gave Hafeez a new perspective and showed him "that the media reports and international condemnations of the Jewish state were lies. Israel is a free and democratic state."

Last week, Hafeez took part in the #DigiTell, a gathering of 100 pro-Israel bloggers and social network managers from all over the world.

Hafeez grew up being exposed to radical anti-Western, antisemitic and anti-Israel ideas on what he describes as a daily basis. During his teenage years, Hafeez embraced a radical Islamist ideology and became very active in the anti-Israel movement.

But in the early 2000s, he came across Alan Dershowitz's book, The Case for Israel.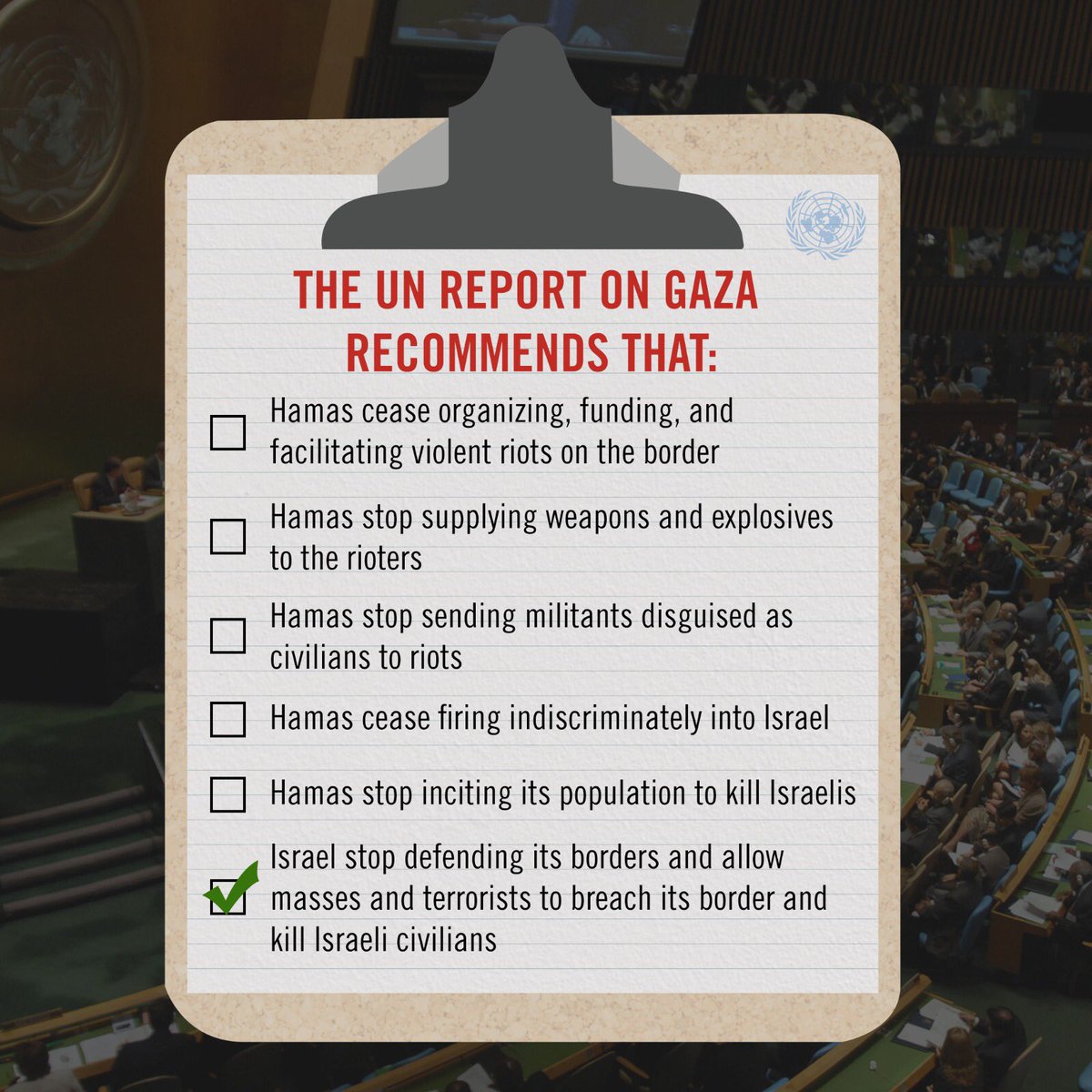 Melanie Phillips:
The New Zealand mosque attacks
Following the appalling New Zealand mosque massacres, I published here a blog post expressing my horror and unequivocal condemnation. Immediately I was plunged into a surreal storm of grotesque abuse, being held responsible for the atrocity (yes, really!) and blamed for hypocrisy. Why? Because over the years I have called out Islamist extremism for what it is, pointed out that Islamophobia is a term invented solely to silence criticism of the Islamic world and warned that the west was sleepwalking into Islamisation.

I have also consistently drawn attention to the fact that most victims of radical Islam are Muslim, that many Muslims are not extreme and that we should do everything possible to protect, support and promote courageous Muslim reformers. No matter. It's apparently not permissible to oppose both fanatical Islamist hatred and fanatical anti-Islamist hatred. So I became the object of a Twitter frenzy and, along with others, attacked and smeared in newspapers and even in parliament.

I shall be writing about all this elsewhere in due course. For now, though, please join me below as I discuss with Avi Abelow of Israel Unwired the implications of both the mosque atrocity and the reaction.
Kushner peace plan once urged huge Palestinian-Jordanian-Saudi land swap — book
Jared Kushner's Middle East peace plan once included a massive land swap proposal in which the Palestinians would get Jordanian land and Jordan would get Saudi Arabian land, according to a new book by an investigative journalist released Tuesday.

In an explosive chapter detailing US President Donald Trump's first foreign trip — in which he visited Saudi Arabia, Israel and the Vatican — British-born author Vicky Ward wrote that Saudi Arabia was meant to play a critical role in Kushner's Israeli-Palestinian peace efforts, including through relinquishing its own territory and helping to revive Gaza.

"Saudi Arabia was… the key to Kushner's burgeoning Middle East peace plan," the book says. "What Kushner wanted, according to multiple people who saw drafts of the plan, was for the Saudis and Emiratis to provide economic assistance to the Palestinians. There were plans for an oil pipeline from Saudi Arabia to Gaza, where refineries and a shipping terminal could be built. The profits would create desalination plants, where Palestinians could find work, addressing the high unemployment rate.

"The plan also entailed land swaps, so that Jordan would give land to the Palestinian territories. In return, Jordan would get land from Saudi Arabia, and that country would get back two Red Sea islands it gave Egypt to administer in 1950."

The book did not say whether the land swap scheme is still in the peace plan, which the administration says will not be rolled out until sometime after the Israeli election on April 9, but the president's special envoy for Mideast peace Jason Greenblatt tweeted that "no one who has seen the plan would spread misinformation like that. Whoever made these claims has bad info."
Bipartisan Bill to Expand US-Israel Resource Cooperation
A bipartisan bill was introduced on Monday by Reps. Lois Frankel (D-Fla.) and Randy Weber (R-Texas) to further cooperative development between the United States and Israel in the agriculture, water resources and energy-storage sectors.

"For decades, America and Israel have provided international aid based on our shared values and cultures of innovation," said Frankel. "This legislation would expand the reach of our important partnership and improve lives around the world."

"The shared desire of the United States and Israel to see others thrive is foundational to our partnership," said Weber. "Developmental aid ultimately seeks to provide self-sustainability to countries as they develop into future global marketplace competitors. This legislation maximizes on our continued partnership as we seek to expand the reach and effectiveness of our aid."

The United States-Israel International Development Cooperation Act would establish an annual $2 million cooperative program between 2020 and 2024 to enhance partnerships in areas of energy storage, water resources and agriculture.
In first for EU state, Hungary opens diplomatic trade office in Jerusalem
Hungary's foreign minister opened a trade office in Jerusalem that will have official "diplomatic status," during a short visit to Israel Tuesday.

The new trade office is considered a "branch" of the Central European country's embassy in Israel, which will remain in Tel Aviv.

"This is a very exciting moment for us because it's the first European diplomatic mission opened in Jerusalem in many decades and three Hungarian diplomats are going to be assigned to this office for trade purposes," Prime Minister Benjamin Netanyahu said at the mission's opening ceremony. "That's important for trade, for diplomacy and for the move that Hungary is leading right now to change the attitude in Europe toward Jerusalem."

In his speech, Netanyahu mentioned US President Donald Trump's decision to recognize Jerusalem as the capital of Israel and the opening of the U.S. embassy in the city in May 2018.

"And there's a plot waiting for you right next to the American embassy," Netanyahu told Hungarian Foreign Minister Péter Szijjártó, who had arrived from Budapest for the occasion.
Hitting campaign trail, Lithuanian PM says he may move embassy to Jerusalem
Center-right Prime Minister Saulius Skvernelis said Tuesday he would consider moving Lithuania's embassy in Israel from Tel Aviv to Jerusalem, should he win May's presidential elections.

Skvernelis said that moving the mission could lead to closer ties with Israel and the United States, which Lithuania sees as a key security buffer against Russia.

The embassy transfer "could bring new impetus for relations with Israel, both in the areas of security and trade," Skvernelis told reporters as he hit the presidential campaign trail to outline his foreign policy priorities.

"We would also send a signal that the United States is our partner not only in words but that we also side with it in bitter questions under discussions," he added.

Foreign Minister Linas Linkevicius said Tuesday that Skvernelis' remarks did not mark any change in Lithuania's official policy because "he was talking as a presidential candidate, and not the prime minister."

"The official Lithuanian position has not changed: Jerusalem's status must be solved through negotiations and both sides should refrain from unilateral actions and decisions," the minister told AFP.
'Washington Post' slammed for Erdogan oped amid New Zealand controversy
The Washington Post was slammed on Wednesday for giving Turkish President Recep Tayyip Erdogan a platform on the eve of Turkey's municipal elections, after video of the New Zealand attack was used at election rallies in Turkey.

New Zealand has sent its foreign minister to Turkey, as the country seeks to confront Ankara for showing the footage. At the same time, Australia summoned the Turkish envoy after Turkey threatened to send home "in coffins" anyone who attacks the country, referencing the 1915 Gallipoli campaign.

On March 19, The Washington Post published an op-ed by Erdogan titled "The New Zealand killer and the Islamic State are cut from the same cloth." He argued that "the terrorists may have different ideologies but their attitudes are eerily similar." However, the op-ed has been met with criticism because of its proximity to Turkish elections on March 31 and because Turkey's ruling AKP party has been using the footage from the New Zealand attack at campaign rallies.

Zia Weise, assistant news editor at Politico Europe, tweeted on Wednesday that "Erdogan, meanwhile, is using the Christchurch attack to distract from domestic issues ahead of next week's local elections, broadcasting the attack footage at rallies to whip up nationalist/religious sentiment."
Australian PM pillories Erdogan for 'reckless' and 'vile' Christchurch comments
Australian Prime Minister Scott Morrison on Wednesday condemned "reckless" and "highly offensive" comments made by President Recep Tayyip Erdogan in the wake of the Christchurch massacre, warning he would consider "all options" in reviewing ties.

On the campaign trail, the Turkish leader has used video footage of the terror attack that killed 50 people and painted it as part of an assault on Turkey and Islam.

He has also warned anti-Muslim Australians — like the suspected gunman — would be "sent back in coffins" like their grandfathers at Gallipoli, which was the scene of a blood-drenched WWI battle.

More than 8,000 Australians died fighting Turkish forces around the seaside town, a landmark moment in Australian history.

"Remarks have been made by the Turkish President Erdogan that I consider highly offensive to Australians and highly reckless in this very sensitive environment," Morrison said after summoning the Turkish ambassador and dismissing the "excuses" offered.

"I am expecting, and I have asked, for these comments to be clarified, to be withdrawn," said Morrison, who also faces an election challenge in the coming weeks.

"I've asked for these comments, particularly their reporting of the misrepresented position of Australia on Turkish television, the state-sponsored broadcaster, to be taken down and I expect that to occur."

He described claims about Australia and New Zealand's response to the white supremacist attack as "vile."

New Zealand Prime Minister Jacinda Ardern refused to be drawn on Erdogan's comments, but said her deputy would be going to Turkey to "set the record straight."
Suspect in 2017 Paris killing of Sarah Halimi deemed unfit for trial
Psychiatrists have concluded that the suspect in the 2017 Paris slaying of a Jewish woman is not fit to stand trial due to diminished mental capacity at the time of the killing, French media reported Tuesday.

Kobili Traore is alleged to have beaten his neighbor, 66-year-old Sarah Halimi, to death while calling her a demon and shouting about Allah, before throwing her body from the window of her third-story apartment.

The French Jewish community has long claimed Halimi, a physician and kindergarten teacher, was the victim of an anti-Semitic crime.

According to reports on Tuesday, a third assessment of Traore found he did not suffer from mental illness, but that he could not be held responsible for his actions at the time of Halimi's murder as he was in a state of "acute delirium." It has been reported in the past that Traore was under the influence of strong cannabinoid drugs at the time of the incident.

A judge still has to make a ruling on the basis of the report, and lawyers for Halimi's family may submit an appeal.
Israel urges Poland to deny entry to British Holocaust denier David Irving
Israel on Wednesday urged the Polish government to deny entry to British Holocaust denier David Irving, who is planning to lead a tour of Nazi death camps in the country later this year.

Irving's website is taking deposits for the tour of Nazi historical sites scheduled for September, the UK Jewish News reported Monday.

Diaspora Affairs Minister Naftali Bennett said he had subsequently sent a letter to Poland's ambassador to Israel, Marek Magierowski.

"Given Irving's record of abhorrent statements and outright lies about the history of the Holocaust, it is quite clear that he intends to use this opportunity to spread further falsehoods and vitriolic narrative," he wrote. "In so doing, he will doubtless cause deep offense to the memory of the victims of the Holocaust and to all the Jewish people, as well as stoke the already raging fire of hatred and anti-Semitism we are witnessing around the world today.

"I therefore respectfully request that the Government of Poland make it quite clear that Irving and his party will not be granted access to your country, and certainly not to the camps and other sites of memorial to the millions of my people who were murdered in that dark period of history," Bennett added.
Jewish journalist's Purim prank about fleeing anti-Semitism shocks Holland
The Netherlands' main Jewish weekly is the kingdom's oldest commercial magazine and one of its most reputable publications.

Which is why many Dutch were shocked to read a column Tuesday by its editor announcing that she is leaving for Israel because of rising anti-Semitism here.

"I am leaving for the only country where getting called a dirty Jew simply means I have to take a bath," wrote Esther Voet, the longtime editor in chief of the 155-year-old Nieuw Israelietisch Weekblad. She cited "worrisome political developments" in the Netherlands, naming Denk and Bij1 – new far-left populist movements embroiled in anti-Semitism scandals.

A witty and sometimes feisty journalist who divides her time between Amsterdam and Twitter, Voet allowed the column to make waves for a while before announcing that it was merely one of her paper's elaborate pranks for Purim – the Jewish holiday celebrating joviality and foolishness.

Her joke and the reaction to it, however, reflected deep concerns about the future of the Netherlands, where on Monday three people in Utrecht were killed by a Turkish immigrant in a suspected terrorist attack, and where anti-Semitic incidents grew to record numbers last year.
For those who do not understand our culture, we are celebrating a special time right now in Israel where it is customary for even the most serious among us to make complete asses of themselves and parade around in a ridiculous facade for all to see.

Israeli elections.

— The Mossad (@TheMossadIL) March 19, 2019
Netanyahu: Gantz must reveal his phone's contents to stop Iranian blackmail
Iranians gained access to sensitive materials when it hacked Blue and White leader Benny Gantz's phone, Prime Minister Benjamin Netanyahu said Wednesday, calling for Gantz to tell the public what was on the device to preclude the possibility of blackmail.

"You hid the information about the hack from your party," Netanyahu said. "Maybe you thought you could hide it from the citizens of Israel, as well, but you cannot ask for the trust of the people without revealing the whole truth before Israel."

Netanyahu said, in a statement to the press from the Prime Minister's Residence, that Israel's prime minister must be strong and not easy to blackmail.

The remarks came nearly a week after reports came out that the Shin Bet Security Agency told Gantz several months ago that Iran had hacked his phone.

"How can you stand up to Iran, our number one enemy, as prime minister, when Iran has sensitive materials about you? It's not a matter of gossip. It's a matter of national security," he argued.

"Citizens of Israel, if you put your trust in me again, I will continue to lead the country responsibly and strongly to more and more great achievements."
Iran denies hacking Benny Gantz's phone
Iran on Wednesday denied an Israeli media report that its intelligence service had hacked the mobile phone of Benny Gantz, the main challenger to Prime Minister Benjamin Netanyahu in next month's election.

The alleged hack, first reported by an Israeli TV station, was not confirmed or denied by the Israeli national security agency Shin Bet.

The report has been aired repeatedly by Netanyahu's Likud party in a bid to cast Gantz, former head of the Israeli armed forces, as weak on security and possibly vulnerable to blackmail.

Gantz has confirmed that his phone was hacked but said it carried no sensitive information. He has not blamed Iran.

Answering a question about the report, Iranian foreign ministry spokesman Bahram Qasemi said that "the (Israeli) regime's officials are long used to spreading lies," according to the state news agency IRNA.

"They use their propaganda tools to link any event in the world to Iran."
Last Week's Rocket Fire on Tel Aviv Was Not a Technical Mishap
The missile fire was not caused by a technical mishap. It does not make sense that two missiles could be fired at the same time due to the same mishap. In October 2018, when a rocket was fired at the southern town of Beersheba and hit a home, Hamas claimed the rocket fire was caused by a stroke of lightning on the launch system. Then, like today, Israel hurried to accept Hamas' explanation. According to a Palestinian source, both strikes — the one in October and the one last week — were caused by "disciplinary mishap" in Hamas' military wing.

People tend to assume that Hamas' political leadership keeps its military wing under iron discipline and that everyone obeys its dictates. However, the truth is that there are sharp disagreements between the political and military leaderships. Most of the criticism is directed at the movement's leader in Gaza, Yahya Sinwar, who strives for a political solution with Israel under the assumption that such an agreement will end the blockade. Another faction of the movement holds that no scenario will involve an all-inclusive solution for Gaza and removal of the blockade. They think, therefore, that they must continue to fight Israel until the blockade is removed.

So far, Sinwar's path has not brought about the desired results. Gaza's economic situation continues to worsen, the "Qatari oxygen" (or monthly financial aid) is faltering, and last week a wave of demonstrations broke out among the Gaza residents under the slogan "Let us Live," aimed directly at Hamas. For the first time since the military coup in 2007, senior Hamas members face an extensive uprising. It is doubtful, however, that this will turn into a real mass protest movement.

According to the Palestinian source, Israel clearly knows that the missile firings were not caused by technical glitches, just as it knows that no bolt of lightning launched the rocket on Beersheba in October. Instead, Israel views these as organizational glitches. And Israel understands that those firing the missiles are openly challenging Hamas' leadership.

Israel was willing to adopt the technical glitch explanation for several reasons.

First, Hamas admitted that the movement's leadership did not OK the launches and is not interested in aggravating the situation. On the contrary: Hamas and Egypt are seriously discussing a Hamas-Israeli truce.

Second, Israel is not interested in a broad military campaign so close to elections.

Third, the Eurovision competition will take place in Tel Aviv in May. An all-out armed conflict with Hamas would lead to canceling the competition.
IDF installs fortification at West Bank bus stop, swiftly removes it amid uproar
Right-wing lawmakers and settler leaders raised an instant clamor Wednesday over the installation of a protective fortification at a central West Bank bus stop, leading the IDF to take it down and say no additional such walls would be erected beyond the Green Line.

The decision came roughly two hours after a photo of the three-walled fortified structure at the Givat Assaf Junction was posted to Twitter, leading to a flood of statements opposing the measure.

Images from the scene showed the fortification being removed by a crane.

New Right party co-chair Naftali Bennett called the barrier "a surrender and submission to terrorism."

"This is what the response to the Givat Assaf terror attack looks like by a country that is slowly losing its national honor," tweeted Union of Right Wing Parties chairman Rafi Peretz.

"We must move from containment to attack mode. From defense to enacting sovereignty [in the West bank]," he added.

Har Hebron Regional Council head Yochai Damri called the fortification "absurd."

"Instead of being tough and expelling the families of the terrorists, we are hiding behind walls in our own home," the settler leader said.
Israeli Forces Kill Palestinian Suspected of Deadly Attack in West Bank
Israeli forces on Tuesday killed a Palestinian suspected of carrying out a deadly stabbing and shooting attack in the West Bank two days earlier, the Israeli Shin Bet security service said.

The assailant was killed after he opened fire at Israeli forces who had come to arrest him in the village of Abwein, the Shin Bet said. The Palestinian Health Ministry confirmed a person had been killed in the clash, but provided no further details.

In what appeared to be a separate incident, the Palestinian Health Ministry said two more Palestinians were shot dead by Israeli soldiers near the West Bank city of Nablus. An Israeli army spokeswoman said the report was being looked into.

On Sunday, a suspected Palestinian assailant fatally stabbed a soldier at an intersection on a busy West Bank highway and opened fire at the scene using the conscript's rifle, killing an Israeli rabbi and wounding a second soldier.

Palestinians, many of them individuals without links to armed groups, carried out a wave of attacks in the West Bank in late 2015 and 2016, but the frequency of such incidents has since decreased.
If ever you needed a reminder why not to trust @AJEnglish - this is how it reports the murder of two Israelis, and the IDF's response to two thugs who threw petrol bombs, endangering the lives of soldiers and Jewish pilgrims last night. pic.twitter.com/dTS3rbp4G2

— HonestReporting (@HonestReporting) March 20, 2019
Israeli planes shoot at Gazans launching incendiary balloons into Israel
Israeli military aircraft fired at two groups of Palestinians launching incendiary balloons from the Gaza Strip, the army said on Tuesday.

The Israel Defense Forces said its aircraft shot at two separate groups launching balloons from the northern and southern Strip.

There were no immediate report of casualties in Gaza.

According to the Ynet news site, some clashes between Palestinian protesters and Israeli troops were also reported near the border in northern Gaza.

At least 11 Gazans were injured in the border demonstrations on Tuesday, according to Palestinian sources.

A protest flotilla was also makings its way toward the maritime border with Israel in the north of the Strip.

For a year, Gaza protesters have launched hundreds of incendiary kites and balloons into Israel, sparking fires that have destroyed forests, burned crops, and killed livestock. Over 7,000 acres of land have been burned, causing millions of shekels in damages, according to Israeli officials. Some balloons have carried improvised explosive devices.
Gaza "Hackathon" - innovating for terrorism
Hamas' creative skills & innovative efforts are all aimed at promoting terror against Israelis, instead of using these skills & efforts to build better lives for the people of #Gaza. Any council member which rejects terror must also reject the biased COI report.
Two Palestinians killed in clash near Nablus biblical tomb
Two Palestinians were killed by IDF troops in the northern West Bank city of Nablus early Wednesday after they attacked the soldiers who were guarding a group of Jewish worshipers on the way to pray at the Joseph's Tomb holy site, the IDF said.

The army said troops opened fire after several explosive devices were thrown at the IDF force from a passing car.

"The IDF force responded with fire toward the vehicle. At the same time an IDF engineering vehicle hit the car, as a result the two attackers inside the vehicle were killed," the army said, adding that there were no casualties to IDF forces or among the worshipers.

Palestinian media reports claimed the IDF opened fire at the vehicle, and at an ambulance.

Joseph's Tomb is located inside Area A of the West Bank, which is officially under complete Palestinian Authority control, though the Israeli military maintains overall security control there. The IDF bars Israeli citizens from entering Area A without prior authorization.
Animal welfare group to save Gaza zoo animals
Forty animals including five lions are to be rescued from squalid conditions in the Gaza Strip, an animal welfare group said on Wednesday.

The animals would be taken out of a zoo in the Palestinian enclave and relocated to sanctuaries in Jordan next week, the Four Paws organization said.

Among the other animals to be taken out were a hyena, monkeys, wolves and porcupines, the organization said in a statement.

The owner of the Rafah Zoo in southern Gaza was not immediately available for comment.

The zoo hit the headlines last month when the cash-strapped owner revealed he had declawed one of the lions there, so that customers could play with her for money.

The organization condemned the declawing, with almost 150,000 signing a petition against the treatment.

The animals would be treated and sedated, before being taken through Israel into Jordan, Four Paws said.

"For far too long, the animals of Rafah Zoo have had to live under unimaginably dreadful conditions," said Four Paws veterinarian and head of mission Amir Khalil.

"We are happy to finally put an end to this horror," he said in the statement.
Poll indicates 41% of Palestinians would vote for Hamas leader for president
If Palestinian presidential elections were to be held with a race between Palestinian Authority President Mahmoud Abbas and Hamas chief Ismail Haniyeh, Abbas would win 51% of the vote compared to 41% for Haniyeh, while 8% said they were undecided, according to a survey published Tuesday.

The numbers represent a drop for Haniyeh. Asked who they would support in a similar poll in December 2018, 42% of Palestinians said they would vote Abbas, 49% said they would cast a ballot for Haniyeh and 9% said they did not know.

The poll's results come after several days of protests in the Gaza Strip against the high costs of living, which were forcefully put down by the the Hamas terror group, which rules the territory.

The rare public show of dissent in Gaza began Thursday as demonstrators took to the streets in a number of locations throughout the Strip to protest the cost of living. It has been seen as a challenge to Hamas's rule over the coastal enclave.

The Palestinian Center for Policy and Survey Research (PCPSR) conducted the poll, which surveyed 1,270 Palestinians in 127 randomly selected locations in the West Bank and Gaza Strip between March 13 and 16.

Palestinian presidential elections have not been held since 2005, when Abbas was elected to a four-year term.
'Hamas doesn't want us to scream, it wants us to die in silence'
Hamas is facing the biggest demonstrations yet against its 12-year rule of the Gaza Strip, with hundreds of Palestinians taking to the streets in recent days to protest the dire living conditions in the blockaded territory.

With little tolerance for dissent, the Islamic terrorist group has responded with heavy-handed tactics. It has arrested dozens of protesters, beaten activists and violently suppressed attempts by local media to cover the unrest.

Hamas has accused the rival West Bank-based Palestinian Authority of orchestrating the protests — a charge that organizers vehemently reject.

"There is no political agenda at all," said Amin Abed, 30, an organizer who has been forced into hiding. "We simply want to live in dignity," he said by telephone. "We just ask Hamas to ease the economic hardships and tax burdens."

Hamas, which seeks Israel's destruction, seized control of Gaza in 2007 from the forces of Palestinian Authority President Mahmoud Abbas. Israel and Egypt imposed a blockade, a step meant to prevent Hamas from arming.

The blockade, and three wars with Israel, have ravaged Gaza's economy but done nothing to loosen Hamas' grip on power.

Unemployment is over 50%, and much higher for young university graduates like Abed. Tap water is undrinkable, electricity is limited and travel abroad severely restricted. Hamas' cash-strapped government recently raised taxes on goods like bread, beans and cigarettes.
Hamas Official Rafiq Abu Hani Brandishes Handgun and Says to "Heroes of Resistance": Take Our Livelihood and Buy More Weapons pic.twitter.com/16Eq6oPBiq

— MEMRI (@MEMRIReports) March 20, 2019
Sweets Being Distributed in Khan Yunis in Celebration of West Bank Terror Attack pic.twitter.com/Z9LqK4UwIp

— MEMRI (@MEMRIReports) March 20, 2019
Congress Unloads on Pro-Iran Deal Forces in Trump Administration
Leading Republican senators are uniting against what they describe as a bid by some elements of the Trump administration to keep the Iran nuclear deal on life support via a package of waivers exempting Tehran and its allies from new sanctions spearheaded by President Donald Trump, according to multiple conversations with top congressional officials both on and off the record.

A debate has been raging inside the Trump administration for months over how far it will go to sanction the Iranian regime. While President Donald Trump has promised a "maximum pressure" campaign to choke off Tehran's resources, the State and Treasury Departments have advocated in favor of waivers permitting Iran to continue sensitive nuclear work as well as its lucrative oil trade.

The debate has split certain elements of the Trump administration and will come to a head in the coming weeks as a series of sanctions waivers permitting eight countries to continue purchasing Iranian crude oil is set to expire in May.

Already, some elements of the administration are pushing to issue another round of sanctions waivers, prompting outrage on Capitol Hill where multiple officials stand ready to fight that potential decision.

At stake is the future of the Iranian nuclear deal itself, which has been on life support since Trump abandoned the agreement in pursuit of tough new sanctions. While the United States has withdrawn from the agreement, there remain elements of the Trump administration who view it as sacrosanct and are hoping to outlast the president. There is support for this position among many European allies who have been searching for ways to skirt U.S. sanctions and continue doing business with Iran.
Will Saudi Arabia Leave the Seventh Century?
Saudi Arabia's Crown Prince, Mohammad Bin Salman (known as MBS), has sought to project an image of himself as a keen reformer and modernizer, a moderate who respects women's rights and the guarantor of Saudi Arabia's Vision 2030 plan, which aims to bring the country into the 21st century, at least economically, by, among other ventures, becoming less dependent on oil revenues.

The recent charges against the eleven women's rights activists presents an opportunity for the Saudi regime to prove that its talk of modernization and reform is not just limited to bringing the Saudi economy up to date with the 21st century by reducing the dependence on oil exports or by opening the first cinema.

The regime now has a magnificent opportunity to prove that it genuinely wants to move from 7th century jurisprudence and into a more 21st century understanding of concepts such as the rule of law -- especially a law, a women's right to drive, that it has already permitted.

It could also do so by providing a general amnesty, not only to the 11 women activists recently charged, but to the many others sentenced, some of whom have been mentioned above. Such an initiative would help present the country in a refreshing new light to the West, and might even help Saudi Arabia attract the significant financial investments it so needs and desires.
MEMRI:
IRGC Deputy Commander Gen. Naqdi Praises 1983 Beirut Marine Barracks Attack: Real Men Kill U.S. Marines; U.S. On Verge Of Economic Collapse; 'The Marines Peed In Their Pants In The Persian Gulf'
Gen. Mohammad Reza Naqdi, the deputy IRGC Commander for Cultural and Social Affairs, said in a speech that aired on Hamoon TV (Iran) on March 12, 2019, that Iran has been on a constant rise while the United States has been in a constant decline since the 1979 Islamic Revolution. General Naqdi, who was speaking at the city of Konarak, cited America's current debt and budget deficit, saying that America's economic collapse has passed the point of no return. He added that the same is true for the Zionists. Naqdi said that another indication that the U.S. is in decline is that people are now willing to attack and kill U.S. Marines, such as in the case of attacks against Marines in Beirut. He said: "Being real men is to kill U.S. Marines despite all their intelligence means." Naqdi also claimed that the U.S. has conspired to give takfiri organizations a mission to take Muslim youth that want to wage Jihad and to turn them against Shiites and other Muslims.

The U.S. President "Would Not Even Dare Enter Any Capital City In A Bulletproof Armored Car"
General Mohammad Reza Naqdi: "If the Prophet Moses once took the Israelites through the sea... In the Islamic Revolution and in the past 40 years, the leadership of the Revolution has taken the people through the sea 100 times. It won, and it has saved the people from Pharaoh. In the past 40 years, we have constantly been victorious against America. America has constantly been defeated. It has been in constant collapse, and the Islamic Republic has constantly been on the rise in those 40 years. Look at all that has happened: The terrorism, the cases of unrest, the coups d'état, the economic sanctions, the cultural invasions, the acts of terrorism...

Ultimately, it has been the Iranian people that have had the upper hand. Compare America of 1979 to America of 2019. See what is happening. In 2019, the U.S. has a Gross External Debt of $22 trillion, and a budget deficit of $1 trillion.
1/3 IRGC Deputy Commander Gen. Naqdi Praises 1983 Beirut Terror Attack: Real
Men Kill U.S. Marines; U.S. on Verge of Economic Collapse pic.twitter.com/AIUaGWgNi7

— MEMRI (@MEMRIReports) March 20, 2019
Minneapolis Imam Shaaban Aboubadria Reacts to NZ Massacre: Western Civilization is Built on Bloodshed and Terrorism pic.twitter.com/8NdmN2okPT

— MEMRI (@MEMRIReports) March 20, 2019
PreOccupiedTerritory:
Allies Unsure Whether To Classify Sheep Seized From ISIS As Looted Property Or Freed Sex Slaves (satire)
The coalition of nations and armed groups working to eliminate the last stronghold of the Islamic State in the Middle East face a dilemma in determining whether to treat livestock in liberated areas as possessions to be restored where possible to previous owners or as victims of the jihadi movement's forced marriage policy.

Kurdish, Shiite, Syrian, and other forces have all but destroyed the Islamic State's self-proclaimed caliphate as a geographical political entity, freeing large swaths of Syria and northwestern Iraq from the clutches of the brutal regime – in the process repossessing goods and animals, as well as winning the release of thousands of women and girls the Islamist group had forced to become concubines or wives. Among the many administrative challenges facing the coalition is whether ISIS's treatment of the sheep, goats, donkeys, and other domesticated species means the latter fall into the same classification as the goods or as the concubines.

Legal experts explained that the classification will dictate who decides on the disposition of the assets in question, and what the relevant authority may do with the animals. "There are much tighter restrictions on how to treat freed sex slaves than on livestock," observed Bilam al-Shagg, an Iraqi scholar of International Humanitarian Law. "Unfortunately the specifications of the law are unclear in this case. In my assessment, which of course is not the only interpretation, the authorities must tread lightly, given the sensitivity of the sex trafficking issue."
---
---
We have lots of ideas, but we need more resources to be even more effective. Please
donate today
to help get the message out and to help defend Israel.