From Ian:
---
Caroline Glick:
Amnesty International Uses Airbnb to Push Wider Boycott of Israel
To advance their goal of criminalizing the act of being Jewish while present in Judea, Samaria or Jerusalem, Amnesty refers to Israel as an "apartheid regime."

In so doing, like its fellow antisemitic political groups that pose as human rights organizations, Amnesty distorts the language of human rights and international law to libel Israel. In the real world, Israel is the only human rights respecting democracy in the Middle East.

Apartheid was the South African regime for forced legal separation between whites and blacks and other racial groups, and the subjugation of the latter to lower legal status. Apartheid South Africa forbade blacks from living in white areas unless in domestic servitude. Blacks were forbidden to use white bathrooms, white parks, white movie theaters and white beaches. And, of course, blacks were denied the right to vote. The laws were inherently discriminatory.

Israel's legal code in contrast rejects any form of discrimination. Minorities in Israel have the same legal rights as Israel's Jewish majority. And yet, here is Amnesty finding "inherent discrimination" in Israel's legal code, which allows persons of all ethnicities – including Jews — to open up their homes to tourists.

By asserting a separate legal system for criminalizing Israeli Jews, by applying legal norms against Israeli Jews that are applied to no other group, Amnesty and its fellow antisemitic activist groups that are seeking to institute a quasi-apartheid regime – against Israel.

This is not simply a gross abuse of the very concepts of law and human rights. It is the negation of the concepts of law and human rights. Those who ascribe to Amnesty's thinking view the law not as an instrument to serve justice blindly but instead is a means to discriminate against hated groups.

It is appalling that Amnesty has stooped this low. And of course, the pit of antisemitism is bottomless, so there is no reason to believe that it won't go even lower in a month or two.

But the worst part about Amnesty's galling report is that it shows that the powers-that-be in fake human rights group, with annual budgets in excess of $300 million, think that it is acceptable to wear their Jew-hatred on their sleeve.
Amnesty International has lost its moral way with regard to Israel
In 2002, following an Israeli military operation in the West Bank city of Jenin in response to the Passover massacre in Netanya, in which a Palestinian suicide bomber murdered 30 civilians during a celebratory feast, Amnesty accused Israel of carrying out war crimes and massacres of Palestinian civilians. The allegations, promptly reported by the BBC and other news outlets, placed the Palestinian civilian death toll at more than 500. But 52 Palestinians died, the majority of them combatants, along with 23 Israeli soldiers, in fierce urban combat.

False allegations of a massacre made by Amnesty lubricated the machinery of the political campaign against Israel, leading to street protests, campus hearings, reams of condemnations and anti-Israel resolutions across civil society and government.

In 2015, Amnesty was forced into a humiliating admission that it had lobbied the Australian government to accept murderous Lindt Cafe terrorist Man Haron Monis as a genuine refugee.

Last April, Amnesty's secretary-general called Israel's democratically elected government "rogue". In 2010, the head of its Finnish branch called Israel a "scum state". Its British campaign manager has likened Israel to Islamic State and been condemned for his attacks on Jewish parliamentarians.

Perhaps as revealing as Amnesty's fixation on Jews living on the "wrong" side of a long-defunct armistice line has been its relative silence on the disturbing trend of rising anti-Semitism. In April 2015, Amnesty UK rejected an initiative to "campaign against anti-semitism in the UK", as well as "lobby the UK government to tackle the rise in anti-Semitic attacks in Britain" and "monitor anti-Semitism closely". It was the only proposed resolution at the annual general meeting that was not adopted.

The skewed morality revealed by Amnesty's obsession with Israel reflects a broader decline in the non-governmental sector. Whereas groups such as Amnesty and Human Rights Watch once led the struggle against Soviet tyranny and actively defended the rights of political prisoners, today they serve an increasingly narrow political agenda, one aligned with anti-Western, anti-capitalist forces. Amnesty's apparent contempt for Israel, its ho-hum attitude to anti-Semitism, and its inordinate condemnations of democracies all stem from this malaise.

Of course, the settlements are a point of conflict between Israelis and Palestinians. Indeed, the parties identified settlements as a final status issue in the historic Oslo Accords signed between the Palestine Liberation Organisation and Israel in 1993. It was agreed that the questions of which settlements will be annexed to Israel and which will be dismantled or transferred to Palestinian sovereignty are to be resolved in direct negotiations in the context of a final peace agreement. But the pursuit of peace is not aided by Amnesty's political manoeuvres and attempts to isolate Israel, which perpetuate conflict by other means.
Why Won't the British Left Pick on Someone Else?
Why are Labour members not speaking out loud about the need to boycott or overthrow such a regime as Iran, but instead focus all their venom on Israel, a country they demonize on wholly false grounds, especially considering the full IHRA definition of anti-Semitism which Labour has technically adopted -- while reserving the right, however, to criticize Israel as an apartheid or Nazi state?

Whatever its faults, Israel is a utopia for human rights that many self-congratulatory moralists identify as their personal preserve. Israel is the only Middle Eastern country to uphold all the rights the Labour Party claims to hold precious. Yet, Israel is the only country in the world that the Labour party reserves for its censure, while other countries are ignored, mildly rebuked or even cosied up to.

In reality, the Palestinian Authority and Hamas have largely governed their own people since 1994, following the signing of the Oslo Accords. The Palestinians, however, continue to go through inconceivable suffering due to the atrocious governance by their own often corrupt and manipulative leaders. They continue to blame Israel and the Jews -- preferable, apparently, to blaming themselves.

"Victimization is the pain-orientated version of privilege. If it suffices to call oneself oppressed in order to be in the right, everyone will fight to occupy that slot." — Pascal Bruckner, An Imaginary Racism: Islamophobia and Guilt.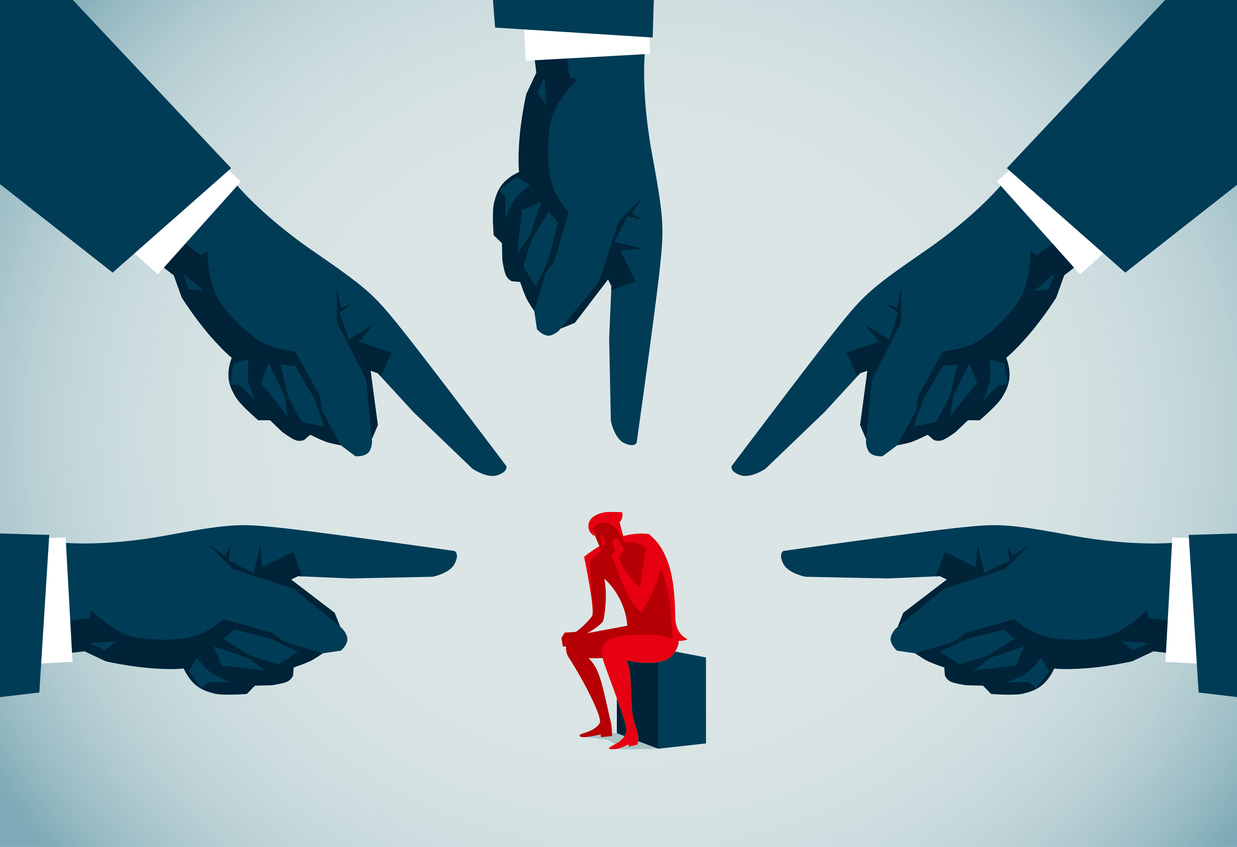 UK anti-Semitism breaks record high for 3rd year in a row, says watchdog
The number of recorded anti-Semitic events rose 16 percent in the last year, to 1,652 incidents around the UK, according to British Jewry's watchdog and security group.

This represents the highest number of incidents against Jews since Community Security Trust (CST) began keeping track in 1984.

In a report released Thursday, CST said that 2018 marked the third consecutive record high year for reported anti-Semitic incidents. In 2017, there were 1,420 and in 2016, the organization recorded 1,375.

The numbers come after a year that saw Britain's Labour Party grapple with accusations of anti-Semitism. Almost 150 incidents were linked to the party, according to CST.

According to the CST, the consistently high figures indicate that people who hold anti-Semitic opinions feel more comfortable expressing those views, causing the increased levels of anti-Semitism to now be the standard rather than the exception. In addition, the CST report said, victims or witnesses may be more motivated to report about anti-Semitism they encounter.

The figures reflect what Jewish leaders in the US and Europe have pointed to as an alarming rise in anti-Semitism, much of it linked to the rise of far-right populists. An EU report published in December found some 90 percent of Jews across the Continent felt that anti-Semitism had increased where they live.

The CST report noted a decrease in the overall number of violent assaults reported to the group in 2018, down to 123 violent assaults compared to 149 in 2017. However, this year saw the first case of "Extreme Violence" since 2015, characterized as "any attack potentially causing loss of life of grievous bodily harm."Full report is available here
Guardian apologies for inappropriate Gaza photo in story about rising UK antisemitism
This morning, CST published their latest antisemitic incidents report showing that 2018 saw the highest levels of antisemitism on record – an increase, CST noted, driven in large measure by the ongoing Labour Antisemitism row. CST also reported that "Whereas previous high annual totals in 2014 and 2009 were associated with reactions to conflicts involving Israel, there has been no single [Israel-related] trigger event to cause the high annual totals in recent years (2016, 2017 and 2018).

Yet, the Guardian's report on CST's latest figures used a photo from Gaza to illustrate the piece, as we noted in a tweet to their photo editor Fiona Shields minutes after it was published.


— UK Media Watch (@UKMediaWatch) February 7, 2019



In addition to the fact that the photo would misleadingly suggest to many that Israel was the trigger for the spike in antisemitic incidents, it also obfuscates CST's conclusion that the increase was in large measure due to antisemitism within British politics – particularly, of course, within the Labour Party. This conclusion is consistent with a comprehensive European Union poll of Jews in 12 countries published last year which showed that the highest level of concern about antisemitism in political life was expressed by British Jews — at 84%.

A photo of Jeremy Corbyn, or a screen shot of one the many threatening social media posts by Corbyn supporters to Jewish MKs, to illustrate the Guardian article would have been far more representative of the antisemitism surge than the image from the Gaza border.

Interestingly, this word cloud by CST, composed of the most used words in antisemitic incidents recorded by CST from Facebook and Twitter, shows that "Gaza" in fact ranked extremely low.

Labour and the banality of anti-Semitism
Is there a name for the moment something objectionable becomes so mainstream that those responsible can solemnly lament it as a fact of life? I propose that we call it the Formby Point. This week, Labour's general secretary Jennie Formby reportedly told a parliamentary party meeting that it was 'impossible to eradicate anti-Semitism and it would be dishonest to claim to be able to do so'. Note the sly wording, the subtle distancing; you can almost hear the affected sigh of resignation. The woman who runs an institutionally racist party that refuses to challenge its institutional racism can, with a straight face, regret the inevitability of racism.

As a matter of fact, it is possible to eradicate anti-Semitism from a membership-based organisation. You just revoke the membership of all the anti-Semites. Of course, Formby can't do this because it would mean sacrificing a tidy sum in monthly subs and having to find a new leader. In a broader sense, no, you can't eliminate Jew-hatred from the general population but nor can you fully be rid of inequality or poverty or unemployment. That doesn't mean you don't try. There used to be an entire political party dedicated to just this proposition.

The Formby Point allows Labour to abdicate responsibility for its own anti-Semitism and for its role in replenishing the reserves of anti-Semitism in the world at large. Here too we have arrived at a tipping point. Anti-Semitism was kept at bay in the decades after the Holocaust. As a result it was channeled through anti-Zionism (the denial of Jewish national rights) and anti-Israelism (the political stigmatisation of the Jewish state). This has been the uneasy truce for the last few decades, tolerated even as a steady growth in anti-Semitism was recorded because it was most loudly expressed as hatred of Israel. (Israel enjoys a unique position as both the dark heart of the international Zionist conspiracy and imposter state that has nothing to do with Jews. It's the only country you can despise without ever being accused of xenophobia.)

This tawdry peace was only going to hold so long and the outbreak of populism occasioned by the 2008 recession allowed the pretences to be done away with. Refined campus anti-Semitism — Jew-hatred with an Edward Said quote up top — and street-level 'We are all Hezbollah' Islamism were limited because they required of their adherents a level of commitment and effort. Popular anti-Semitism is so much more powerful because it is not discrete to a particular sub-group or knowledge base. It is unfiltered, unpretentious contempt for Jews, all the old political, religious and racial canards set free from the constraints of code and metaphor.
Lib Dems Quietly Ditch Anti-Semitic Candidate
Earlier this week Guido reported on the Liberal Democrat candidate for a local by-election in the rotten borough of Tower Hamlets. Their candidate, Abjol Miah, had shared deeply anti-Semitic content including a video by former KKK leader David Duke. He also tweeted alleging Jews are joining ISIS, and "Zionist Jew Bill Maher".

After Guido's article, the Lib Dems quietly suspended Miah as a candidate and a member of the party and have suspended their Shadwell campaign altogether. So far the Labour Party look to be sticking by their hate preacher fan candidate in the same election…

The suspension will come as news to Lib Dem MP Tom Brake, who was pictured with Miah just yesterday, after Guido had already revealed his anti-Semitic posts.

Miah has been pretty promiscuous with his party affiliations over the years – he's stood for George Galloway's Respect Party, crooked Lutfur Rahmen's Tower Hamlets First and its successor the People's Alliance of Tower Hamlets. Despite Miah campaigning for Sadiq Khan, Guido hears that the Labour Party refused to take him on as a candidate. After all that seems like the Lib Dems were the only party who were willing take him on…
Baroness Jenny Tonge: Those who rightly blame Israel for the rise of antisemitism are being silenced by "some people".

pic.twitter.com/ujfFZwUCeO

— Adam Holland (@ad_holland) February 7, 2019
HR's Daniel Pomerantz on i24: State of the Union, Israeli Elections & BDS
i24 News live from NYC with Michelle Makori on the program Clear Cut: on Israel's Elections, State of the Union and a new anti-BDS bill in Congress. Did you know that boycotting Israel is not only antisemitic, but also illegal under the US Constitution? Watch to learn more.
How Anti-Israel Bias in a Boston Suburb's Public Schools Is a Case Study of an Emerging National Trend
Over the past decade, the Boston suburb of Newton has been beset by controversy over how the conflict in the Middle East is being taught in its public schools.

The concern over anti-Israel bias in the school system began in 2011, when a Newton resident complained to school officials regarding the use of a supplemental text called The Arab World Studies Notebook, which the resident said contained "false and defamatory" anti-Israel sentiment. While the school board eventually removed the textbook, accusations and further evidence of anti-Israel bias within the school system have continued, reaching a fever pitch during a Newton School Committee hearing in late November 2018.

"Unfortunately, faculty and school officials haven't been open and accountable to the public, including to parents," said Andrea Levin, executive director of CAMERA, an international fact-checking organization that monitors the media. "At a November public hearing, the school committee voted unanimously against transparency — that is, against allowing the public to know what materials are being used in the classroom."

While the debate over how to teach the Middle East conflict has consumed this quaint Boston-area suburb, which is home to one of the largest Jewish communities in Massachusetts, there has also been concern that the issues plaguing Newton are part of a wider national trend of anti-Israel sentiment seeping into high school classrooms across the country.

At a January 28 event hosted by CAMERA at the Jewish Community Center in Newton, a panel of experts examined the issues with curriculum in Newton, as well as other instances of anti-Israel bias in K-12 education that may be affecting younger students' perception of Israel.
Anti-Israel Bias in Public Schools Is an American Problem
The disturbing trend that US public schools are fast becoming a new ground for anti-Israel activism should concern every American — not just the Jewish community.

Non-profit watchdog groups and scholars that track antisemitism have sounded a warning that anti-Israel bias has crept into middle school and high school classrooms around the country.

Jewish organizations have for years tracked anti-Israel activism on university campuses, but now this type of material is reaching our public schools.

The Boston suburb of Newton, which is predominantly Jewish, has been ground zero for anti-Israel bias in public schools for several years. But Newton is not the only place this is going on.

I recently discovered that the Charleston, South Carolina area high school where my son is a student is teaching the Israeli-Palestinian conflict from material produced by Jewish Voice for Peace (JVP), the anti-Zionist group that promotes the elimination of the Jewish state of Israel. They are major proponents of the BDS movement. There is a body of evidence linking BDS organizations to international terror groups, according to a recent Israeli government report.

The material shown to ninth-graders in the Charleston County School District includes a JVP animated video, an oversimplified depiction of the Israel-Palestinian conflict that's both historically inaccurate and offensive. The video portrays Israel as the oppressor and Palestinians as victims. It depicts former Palestinian leader Yasser Arafat without mentioning that the Palestinian Liberation Organization (PLO) is a terrorist group. At the end of the video, students are urged to boycott the State of Israel.
Spanish Pro-Israel Organization Defeats Legal Attempt to Silence It
ACOM, a leading pro-Israel group in Spain, has won a court case brought against it by a pro-Palestinian group.

The Committee of Solidarity with the Arab Cause (CSCA) and its attorney, Gonzalo Boye, had pursued legal action against ACOM and its president, Angel Mas, based on the claim that ACOM was an "illegal organization" and Mas was responsible for "incitement to hatred."

According to an ACOM press release, the case has been "definitively dismissed" by the Provincial Court of Madrid. It could have resulted in a four-year prison sentence for Mas and a ban on ACOM and its activities.

ACOM described CSCA as a "radical organization" that sought to "discriminate against Jews, incite hatred and even glorify terrorism." It asserted that Boye "was and is a lawyer of drug dealers and terrorists and is a key figure in the legal harassment against Israel, with links to radical Palestinian groups."

Boye is famous in Spain for his attempt to charge American officials with war crimes related to the George W. Bush administration's anti-terrorism policies, citing alleged torture of Spanish nationals at Guantanamo Bay. In the 1990s, he served six years of a 14-year jail sentence for his involvement with the ETA terrorist group.
— Ozraeli Dave (@Israellycool) February 7, 2019
The Independent: Enabling UK Antisemitism in the Comments Section
The Independent's article includes the following:
The CST warned that prevalence of antisemitism in public debate can cause belief that "that the taboo against expressing hostility towards Jews is weakening" adding: "The more people hear and read antisemitic comments and views, the more likely they are to have the confidence to express such views if they hold similar attitudes themselves."

Labour Party leader Jeremy Corbyn was previously slammed for comments that a group of Zionists had "no sense of irony" despite "having lived in this country for a very long time."

British Jews (and others) will nonetheless note the irony of The Independent's choice of quotes from the CST report when they take a look at The Independent's own comments section. There are clear examples of how that media outlet has allowed antisemitic comments and views to proliferate.

Even The Independent's very story of the CST report includes comments that raise serious questions.

The utter gall displayed by The Independent in allowing the conversation to become so poisonous while at the same time reporting that the normalization of this discourse has directly led to record levels of antisemitism in the UK is truly sickening.
3 Reasons Why AP's Reference to Hebron Holy Site is Dodgy
Hebron is best known for the Tomb of the Patriarchs.

It's where Abraham, Isaac and Jacob — along with their wives, Sarah, Rebecca and Leah are buried. For thousands of years, Jews have come to pray at their ancestors' graves. (Jacob's other wife, Rachel, was buried near Bethlehem and her tomb is also a holy site.)

Arabs too trace their lineage to Abraham, through his son, Ishmael.

Hence, the importance of the Tomb of the Patriarchs to Jews and Muslims.

So if you're a news service updating a Hebron development that has a tie-in with the Tomb of the Patriarchs, you should be sure to make clear the site is holy to both Jews and Arabs. If you're new to what's happening in Hebron, Israel opted not to renew the mandate for the Temporary International Presence in Hebron (here's why) who have been working as observers in Hebron for more than 20 years. At the United Nations, Indonesia and Kuwait pushed for "international protection" for the Palestinians, but the US foiled the move. Reporting from the UN, the Associated Press wrote:

The Temporary International Presence in Hebron was established in 1994 following Israeli settler Baruch Goldstein's massacre of 29 worshippers at the Ibrahimi Mosque in the West Bank city that triggered riots across Palestinian areas.

Given the competing Israeli and Palestinian claims on holy site, it's irresponsible that this sentence got by the AP editors. Here are three reasons why.


It's imbalanced journalism to cite one side's claim over the other, prejudicing readers.
The inappropriate use of names is misleading terminology.
The name changes the context of Baruch Goldstein's massacre for readers who aren't familiar with it.

UPDATE: After being contacted by HonestReporting, AP amended its article to reflect Jewish ties to the Tomb of the Patriarchs. It now reads:
The Temporary International Presence in Hebron was established in 1994 following Israeli settler Baruch Goldstein's massacre of 29 worshippers at the Ibrahimi Mosque in the West Bank city that triggered riots across Palestinian areas. The mosque is located at the site that is also revered by Jews as the Tomb of the Patriarchs.
New York Times Food Section Joins the Boycott-Israel Movement
The New York Times, which favors trade with Iran and Cuba, has recently been throwing its institutional weight behind the movement to boycott, divest from, and sanction Israel.

The newspaper published an official Times staff editorial critical of steps to counter the BDS movement. The Times news columns issued a command that readers "celebrate" the election of a BDS-supporting congresswoman. On the op-ed page, one regular columnist, Michelle Alexander, praised a church pension fund's boycott of five Israeli banks as act of "moral clarity" in the tradition of Martin Luther King Jr. Another regular Times columnist, Michelle Goldberg, insisted, "Anti-Zionism Isn't the Same as Anti-Semitism." Goldberg defended the BDS movement — "a movement of nonviolent resistance," she called it, ignoring that it operates in parallel and alongside violent terrorism — in a Times podcast.

Now even the Times food section is getting into the BDS act.

It started small, almost imperceptibly. The print Times began identifying its contributor Yotam Ottolenghi as a "British chef," suppressing his Israeli heritage.

Then, on January 23, 2019, the Times published an article with a recipe for what the newspaper called "pearl couscous with creamy feta and chickpeas."

Times readers in the comments noted that they were confused by the terminology; previous Times articles calling for that ingredient, like one in 2014 for "spicy couscous salad with tomatoes, green beans, and peppers," hadn't been afraid to refer to "Pearl couscous, also called Israeli couscous." As recently as October 2018, the Times had written, "Pearl couscous, also known as Israeli or giant couscous."
Yisrael Medad:
Palestine on A Plate
I previously blogged on how the Arabs-called-Palestinians have turned cuisine into a major issue of ethnic and national identity within the context of the Arab conflict with Israel and Zionism.

Who created falafel.

Which humus is the best.

But now I see this matter has morphed into a sub-issue which I'll call "cuisine geography".

Here:
Palestinian food can be sorted into three categories, she explained: There is the bread- and meat-based cooking of the West Bank, which includes East Jerusalem and stretches to the Jordan River. The food of the Galilee, which sits inside Israel and includes cities like Nazareth, closely resembles Levantine cuisine, with its tabbouleh and kibbeh. The cooking of the Gaza Strip, a dense patch bordering Egypt, is largely fish-based and fiery.

First of all, Chef Kalla would be upset that there's no maqloobeh in there.

More importantly, what happened to Jordan? It's not part of 'historic Palestine'?

Most importantly, according to this "Palestine-on-a-Plate" geographic cuisine, the borders of "Palestine" seem to be defined as what one cooks.
— Ozraeli Dave (@Israellycool) February 7, 2019
— Ozraeli Dave (@Israellycool) February 7, 2019
Icelandic Pop Icon: Jews Learned Nothing from the Holocaust
Icelandic musician Páll Óskar Hjálmtýsson, who leads an effort to have Iceland withdraw from the Eurovision song contest this year if it is held in Israel, on Wednesday made some "decidedly anti-Semitic remarks" on his country's national broadcasting radio Rás 1, including this pearl: "The tragedy is that Jews learned nothing from the Holocaust. Instead, they have taken up the exact same policy of their worst enemy."

According to the Reykjavik Grapevine, thousands of Icelanders support boycotting Eurovision if it takes place in Israel, because support for Eurovision is "tacit support for the Israeli government's policies regarding the Palestinian people."

Páll Óskar ("Hjálmtýsson" is a patronymic (it means "son of Hjálmtýr") and not his family name; he is addressed by his first names, "Páll Óskar") has probably been the most vocal supporter of the boycott. Except that when he spoke to Rás 1, a little bit of Nazi shone through, when he offered his historical view that "the reason why the rest of Europe has been virtually silent is that Jews have woven themselves into the fabric of Europe in a very sly way for a very long time. It is not at all hip and cool to be pro-Palestine in Britain."

The rest of Iceland was not amused, and local media became filled with sharp criticism from many Icelanders, to the point that, only a few hours later, Páll Óskar posted an apology and a retraction:
"I admit unreservedly that I put the Israeli government, the Israeli military and the Jewish people under the same hat," he wrote. "I made judgements and generalizations about Jewish people. … I take full responsibility for these words, take back my remarks about Jewish people, they are wrong and hurtful. I will take responsibility in actions, from this point forward, and will never again speak ill of the Jewish people, wherever in the world they may live."
Paintings by Hitler to be auctioned in Nuremberg
More than 30 artworks purportedly created by Adolf Hitler will go up for sale on Saturday at an auction house in Nuremberg.

According to The Washington Post, the Auktionshaus Weidler is set to auction off dozens of works signed or initialed by the Nazi leader. The online catalog for the auction notes that "the items come from Austrian or rather European private ownership, originally from famous artists of the Third Reich, their heirs or from the estates of collectors."

The works span the period from 1907 to 1936, and the most expensive item is set to begin bidding at €45,000 (NIS 185,600). The auction also includes a nude drawing Hitler made in 1929 of his niece, Geli Raubal, which is slated to begin bidding at €3,500 (NIS 14,400).

In 2015, the same auction house held a sale of Hitler's works, ultimately selling 14 paintings and drawings. According to The Guardian, those works were sold for a total of €391,000 (NIS 1.6 million); the highest-price work was a painting of a Bavarian castle that sold for €100,000 (NIS 412,000). Over the years, Auktionshaus Weidler has held several similar sales.

Such auctions, while legal in Germany, have always generated controversy. In 2015, the auction house said that among its buyers were investors from China, France, Brazil, Germany and the United Arab Emirates.
US Embassy closes booth at Cairo Intl Book Fair over antisemitism claims
The United States Embassy closed its booth at the Cairo International Book Fair due to the presence of antisemitic materials, the Simon Wiesenthal Center reported on Wednesday.

Earlier this week, the Jerusalem-based center reported that staples of antisemitic literature were featured in the Egyptian stand at the 2019 Cairo International Book Fair, including The Protocols of the Elders of Zion, Henry Ford's International Jew and Hitler's Mein Kampf.

US Embassy Chargé d'Affaires Thomas H. Goldberger responded to the Wiesenthal Center exposé by deciding to close the US booth in protest.

"I immediately contacted the Egyptian government on the phone and in writing to protest the presence of antisemitic materials at the Cairo International Book Fair," wrote Goldberger in a statement, "and to demand that it take immediate action to remove the materials."

Considered the most important event in the Arabic publishing world, last year's book fair drew a crowd of over two million attendees as well as publishers from over 27 countries, according to the London-based newspaper Asharw Al-Awsat.

This year's fair will take place from January 23 until February 10, with over 700 publishers and the Arab League as the guest of honor.
Upstate New York yeshiva set on fire and painted with swastikas
A yeshiva located in upstate New York was set on fire and swastikas were spray painted on the building.

The incident at the Yeshiva Deah Yoreh, located on a former farm in White Sulphur Springs, occurred on January 28, but was first reported by the Rockland/Westchester Journal News on Wednesday afternoon.

Two barns on the property of the yeshiva, which combines education and farming, were damaged and numerous swastikas were painted on the walls.

The incident is being treated as a hate crime, state police spokesman Steven Nevel told the Journal News.
Pittsburgh Imam Naeem Abdullah Responds to Media Backlash Following MEMRI Report
On February 4, 2019, Pittsburgh imam Naeem Abdullah uploaded a video titled "Setting the Record Straight and Addressing the Slanderous Attacks against Me!" in response to media backlash following MEMRI Special Dispatch No. 7868, particularly a February 2 article by Peter Smith in the Pittsburgh Post Gazette titled "Report Denounces Remarks Of Leader at Small Larimer Mosque." Abdullah's response video had the text "#MEMRISlander" written in the bottom right corner. Addressing Muslims and "anyone who desires to arrive at the truth," Abdullah said that the MEMRI clip about him uses "cherry-picked" clips that are taken out of context in order to stitch together a false narrative that he teaches antisemitism, disrespect for law enforcement, and intolerance of non-Muslims. Abdullah said that it is un-Islamic to be antisemitic, and he explained that he uses the Quranic story about Allah turning some Jews into apes and pigs in order to teach Muslims about obedience to the law and about opposing evil acts. He also said that the Jewish tribes were expelled from Medina for treason, and not because they were Jewish. For Imam Abdullah's statements, see MEMRI TV Clips No. 6976 and No. 6978.
France-U.S. State Department finalize agreement to pay Holocaust deportees
Those whose claims have been approved by the US State Department will be making "additional' payments to those in connection with the Holocaust Deportations Program.

Individuals with approved claims will receive a letter from the State Department notifying the parties that they will get a payment with an additional 97% increase from their original stipend.

The program was established in connection US-France Agreement of Compensation for Certain Victims of Holocaust-Related Deportations from France Who Are Not Covered By French Programs.

In 2014, the program was concluded, after negotiations between France, the State Department's Office for the Legal Adviser (who has administered the claims program since inception) and the State Department's Special Envoy for Holocaust Issues.

The United States is now close completion of concluding the program officially and collected all of the funding from the French government.

"The administration of this claims program was a thorough process to the benefit of those long-denied justice. We applaud the willingness of the French government to address this injustice," lauded the State Department in a released statement.

France was released from the special program under the condition that they provide a lump-sum of $60 million to the State Department, paid over two periods, to administer survivors of deportation, surviving spouses of deportees, and representatives of the estates of survivors and surviving spouses who are no longer living.

The agreed sum will go towards claims for the living and deceased Holocaust victims.

Claims awarded to living survivors of deportations toal around $204,000; living spouses of deportees whose spouse died before 1948, receive $51,000 and a proportionally adjusted amount if said spouse died after 1948.
Senior Thai delegation visits Israel to cultivate medical cannabis knowledge
A 20-strong delegation of senior Thai government officials has arrived in Israel to learn from Israeli expertise and experience in medical cannabis cultivation, and to evaluate possible areas for cooperation between the countries.

Their visit follows both the Israeli government's decision last week to approve exports of locally-grown medical cannabis to the worldwide legal market and the December 25 decision by Thailand's military junta-appointed National Legislative Assembly to legalize the use of cannabis for medicinal and research purposes.

The delegation includes three director generals of the Thai Ministry of Health and the entire directorate of the Government Pharmaceutical Organization – the body tasked with cultivating the cannabis plant, transforming it into a drug and marketing it in the state-owned organization's pharmacies at a subsidized price.

The visit was initiated by Israel's economic attaché to Bangkok in collaboration with the Health Ministry's Medical Cannabis Unit, which will facilitate meetings between the delegation and Israeli companies specializing in agriculture, cultivation and producing cannabis extracts.

"The Thai people view Israel as a country of innovation, and we are pleased that the local government has decided to visit Israel at the perfect time in terms of business potential and with a very extensive delegation, in order to examine opportunities for cooperation and learn from the experience that we have accumulated here," said Dagan Alony, head of the Economic and Trade Office at the Israeli Embassy in Thailand.

"As always, we are putting great effort into promoting Israeli industry abroad generally, and in Thailand in particular," he said. "This is an excellent opportunity for Israeli companies in the Thai market."
2019 Begins with Burst of Investments in Israeli Startups
January 2019 saw a lot of investment activity involving Israeli companies, although no triple-digit investments were posted.

The biggest round for the month was $55 million raised by cybersecurity company Cato Networks from Lightspeed Venture Partners, Aspect Ventures, Greylock Partners, Singtel Innov8 Ventures and USVP Management Company LLC. Tel Aviv-based Cato was founded in 2015 and reports a customer base of over 300 enterprises.

Tel Aviv-based cannabis inhaler developer Syqe Medical raised $50 million from Shavit Capital, PRM Holdings, Martin Bauer Group and another unnamed investor.

EarlySense of Ramat Gan completed a $39 million financing round, with the majority of the funding coming from Hill-Rom, the world's leading hospital bed manufacturer, and Wells Fargo Strategic Capital. Additional funding came from BlueRed Capital, Israel Innovation Fund, Argos Capital, Hotung Capital, Pitango Venture Capital and JK&B Venture Capital.

EarlySense, which makes a continuous sensing and predictive analytics product for hospital beds, marked 10,000 installed systems and more than one million patients monitored.
Israeli GenCell to mass produce fuel-cell generators as demand surges
GenCell Energy, the Israel-based startup that makes fuel cell-based electricity generators, has entered an accord with Flex Ltd., a global provider of electronics manufacturing services, to mass produce the fuel-cell based generators to meet the "strong growing demand" of customers globally for its products.

GenCell will continue to produce the fuel cells at its facility in Petah Tikva, while Flex will integrate these into generators that will be produced at Flex's manufacturing facility in Ofakim, Israel, and prepare them for shipping to customers globally, explained Rami Reshef, the CEO of GenCell by phone.

The mass production of GenCell's products will enable the fuel cell startup to scale up its production from some 100 units a year to some 5,000 a year, Reshef explained, with the firm eyeing as customers electric utilities in the US and Europe. These customers need to provide energy solutions in areas that are often off the electricity grid or who need "a reliable continuous source of backup and off-grid power." The firm's alkaline fuel cells are used for applications where the continuous supply of electricity is vital, from telecoms to homeland security and niche automated industries.

GenCell and Flex celebrated the start of their joint operations with a ceremony in Ofakim on Wednesday.
First Direct Flight From Japan to Israel Takes Off in September
Sun d'Or, an El Al subsidiary, is launching a charter flight connecting Tokyo's Narita Airport and Tel Aviv's Ben Gurion Airport starting September 13. The flights were officially announced at a press conference at the Embassy of Israel in Tokyo on Wednesday.

The first flight will depart from Tel Aviv at 4:30 p.m. on September 13, and the first return flight will take off from Tokyo on September 14 at 1 p.m. and will arrive in Israel on the same day at 8 p.m., due to the time change. The plane will have 270 seats.

So far, only two such flights each way are scheduled, according to the embassy's statements and confirmed by a Sun d'Or spokesperson on Wednesday to Calcalist.

In January, Calcalist reported the intention to start operating direct charter flights between the countries during the visit of Japanese Minister of Economy, Trade, and Industry Hiroshige Sekō to Israel. The head of the Israel Economic and Trade mission to Japan in Tokyo, Noa Asher, said in a closed-door meeting that two direct charter flights are planned to start operating in September, with the intention of gauging interest in setting up regular flights.
His dad was an imam, his wife has Jewish roots: Meet El Salvador's new leader
His paternal grandparents were Christian Palestinians from Jerusalem and Bethlehem. His maternal grandparents were also Christians; she a Catholic and he Greek Orthodox. His father later converted to Islam and became an imam. And his wife has Jewish roots.

Meet Nayib Bukele, the president-elect of El Salvador.

The 37-year-old center-right politician, who himself is not very religious but says he believes in Jesus, on Sunday won the Central American country's presidential elections with 53 percent of the vote, and will take office on June 1.

El Salvador, a country about the size of Israel, with some 7.5 million inhabitants, is not considered a major player in international diplomacy. Nonetheless, Israel has welcomed the potential for a warm bilateral relationship.

"We are looking forward to strengthening relations between the two countries, which has been characterized by friendship over the years," a spokesperson for the Foreign Ministry told The Times of Israel on Wednesday.

In 2015, the Israeli ambassador to El Salvador praised Bukele as a "partner for cooperation," but besides that very little is known about his views on the Jewish state and the Middle East's various conflicts.

Still Bukele, who until April 2018 served as mayor of the capital, San Salvador, came to Israel last year on a government-sponsored trip, and is not afraid to talk about it.
Rabbi Yechiel Eckstein, founder of Fellowship of Christians and Jews, dies at 67
Rabbi Yechiel Eckstein, founder and president of the International Fellowship of Christians and Jews, passed away suddenly Wednesday afternoon at the age of 67.

The American-Israeli rabbi died from sudden heart failure and his funeral will be held in Jerusalem on Thursday.

Eckstein was an author, philanthropist and activist who served on the boards of various Jewish organizations, including the Joint Distribution Agency, Jewish Agency and Anti-Defamation league.

He brought in $1.4 billion in donations for Israel, mostly from evangelical Christians, since founding the IFCJ in 1983.

In addition to assisting with Jewish immigration to Israel, the organization arranges trips and activities for immigrants inside Israel, job market guidance, child care solutions and help for those in need. The IFCJ also helped lone soldiers — Israel Defense Forces personnel, many of them new immigrants, who either have no family in Israel or are not in contact with their families.

He was honored on May 23, 2017, at a US Congressional tribute event marking Jewish American Heritage Month, for his work to build bridges between Christians and Jews.

Tributes poured in for Eckstein, from both Israel and abroad.

Prime Minister Benjamin Netanyahu said Eckstein "worked very hard to benefit the citizens of Israel and to strengthen the connection between the Christian communities and Israel. May his memory be a blessing."

President Reuven Rivlin eulogized Eckstein as a "great man, a great Jew and a great Zionist."
---
---
We have lots of ideas, but we need more resources to be even more effective. Please
donate today
to help get the message out and to help defend Israel.