From Ian:
---
PA leader to dissolve Palestinian parliament; Hamas irate
Palestinian Authority President Mahmoud Abbas pledged on Saturday to implement a court ruling and dissolve the largely inactive Palestinian parliament, triggering warnings of chaos from the Islamist group.

Abbas' announcement is the latest in a series of bitter splits and rivalries between his Fatah party and Hamas, which began in 2007 when Hamas routed Fatah's forces and took over the Gaza Strip, keeping Abbas' rule limited to Palestinian-controlled parts of the West Bank.

Since then, the Palestinian Legislative Council, where Hamas holds a majority after a 2006 landslide victory against Fatah, has been largely disabled. If Abbas follows through, breaking up the legislature would be largely symbolic, maintaining the already entrenched political divide between Gaza and the West Bank.

"We resorted to the Constitutional Court and the court decided to dissolve the PLC and called for parliamentary elections in six months and we have to execute this [decision] immediately," Abbas told a Palestine Liberation Organization meeting in Ramallah.

He accused Hamas of blocking Egyptian efforts to restore Palestinian unity, a charge Hamas vehemently denies. Abbas says the dissolution of the parliament aims to pressure Hamas into accepting proposals for national reconciliation.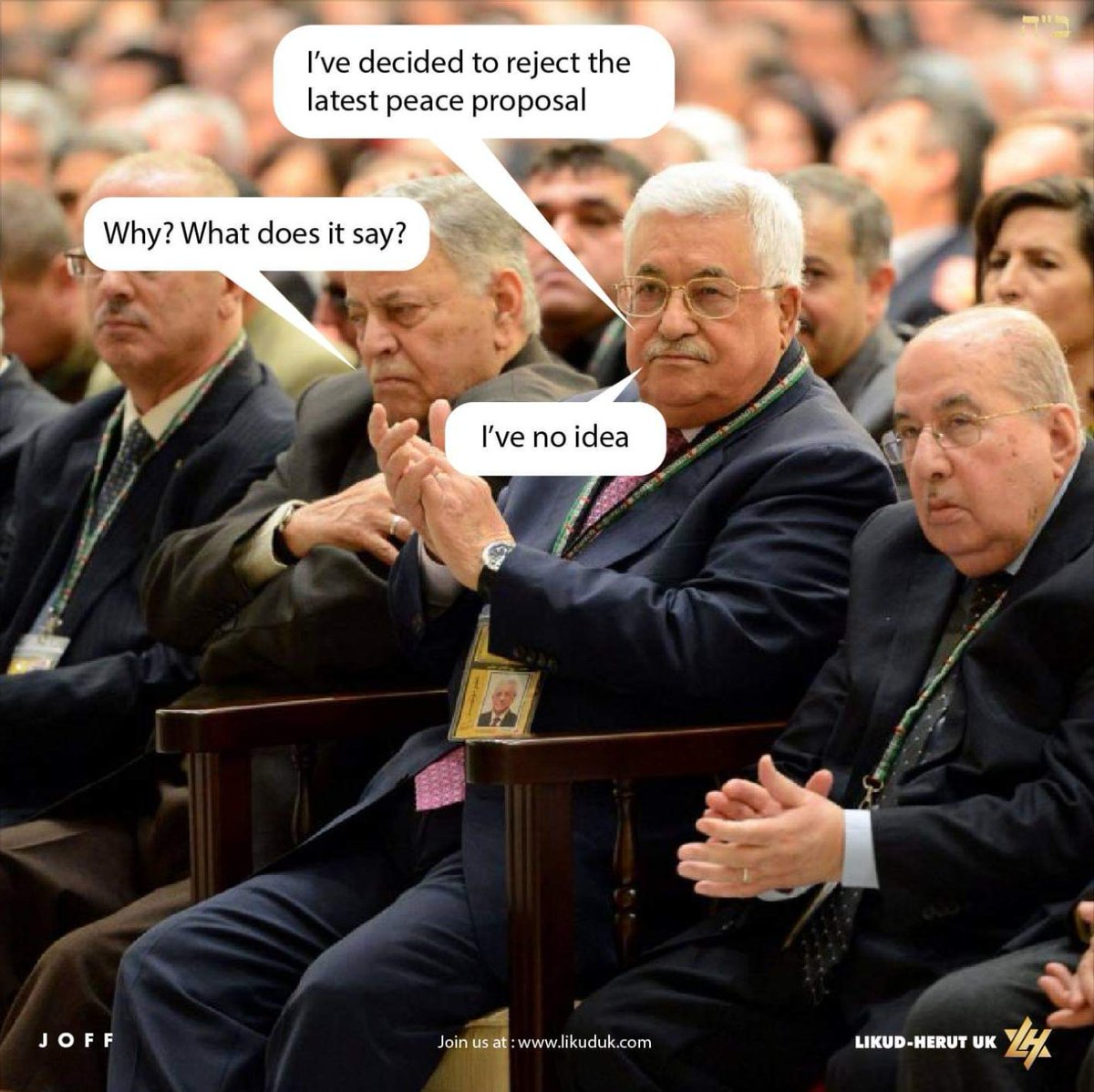 The Daily Wire Speaks With Author And Former Israeli Mayor David Rubin About The Effectiveness Of Border Walls
Originally from Brooklyn, New York, author David Rubin has lived in Israel for approximately 27 years, and is the former mayor of Shiloh, Israel, which is located in Samaria (the West Bank).

In 2001, about a year after his stint as mayor came to an end, Rubin and his three-year-old son were attacked by Palestinian terrorists while driving back from Jerusalem. The terrorists opened fire on Rubin's vehicle from the side of the road using AK-47s.

"I was shot in the leg, while my son was shot in the head. We both miraculously survived the attack. The bullet that hit my son's head and neck missed his brain stem by just one millimeter," Rubin says.

After "years of operations" and "post-trauma therapies," Rubin decided to start a non-profit called the Shiloh Israel Children's Fund. The organization's purpose is to help "heal the trauma of terror-victim children and to restore some of the lost innocence of childhood."

Rubin began writing about his experiences after being encouraged to do so. His most recent book, "Trump and the Jews," hit shelves on October 1.

Rubin is an advocate for the president's proposed wall along the southern border of the United States, comparing it to the wall between Israel and Egypt, which has allegedly kept illegal immigration at a low in Israel.
Ruthie Blum:
Hail to Haley
When Nikki Haley was appointed in November 2016 by US President-elect Donald Trump to serve as America's ambassador to the United Nations, I wrote that there was reason to hope she would live up to the legacies of Daniel Patrick Moynihan, Jeanne Kirkpatrick and John Bolton as "shining beacons in the Midtown Manhattan snake pit."

Although Haley, the governor of South Carolina at the time, was not well-known beyond the confines of her state, her personal and political history appeared to indicate that she possessed what I called the "kind of clarity on controversial issues that is required in an arena filled with people whose key purpose is to cloud the distinction between good and evil."

Four months later, when Haley emerged from her first encounter with the UN Security Council and blasted its anti-Israel bias, I was even more optimistic that she had what it took "to navigate the Orwellian universe in which the U.N. operates, where Western values are on a lower hierarchical rung than Third World culture, and where a mockery is made of the concept of human rights."

From that moment on, Haley continued to exceed expectations. She not only served as a proud and fierce defender of American interests in the world, but did so in her own dignified and powerful voice. Indeed, she made the office her own. It is an accomplishment whose significance cannot be overstated.
Why didn't IDF's media blitz lead to Hezbollah's full condemnation?
Last week, ahead of a UN Security Council debate on the Hezbollah attack tunnels Israel has discovered along the northern border, the IDF launched a media campaign and public diplomacy blitz to shake up the world.

CNN was given an exclusive story. Its reporter was brought to one of the tunnels and allowed to drop a camera inside to take never-seen-before footage. One of the officers in the IDF Spokesperson's Office put out a video in English calling on Lebanon to take action to reign in Hezbollah and prevent another war.

It was a nice attempt but ultimately it did not succeed.

The Security Council met on Wednesday and failed to issue an unequivocal condemnation of Hezbollah or Lebanon. As expected, Israel remains alone.

The question is whether the outcome could have been different and whether a more strategic campaign would have forced the world to step up to the plate and take responsibility for the continued violations by Hezbollah.

It is difficult to know, but a few flaws were recognizable in Israel's handling of the media campaign ahead of the UNSC debate.

The first was making the IDF the main actor. The military is not a replacement for the government or the state. It plays an important role in defending the country and neutralizing enemy threats, but it should not be the primary spokesperson when trying to convey a diplomatic message. For that, there is supposed to be the Foreign Ministry, the Prime Minister's Office or an assortment of other governmental roles in different systems.

"Why isn't there a coordinated orchestra with the IDF contributing rather than leading the effort," asked Lt.- Col. (res.) Peter Lerner, a former head of the IDF's international media desk, in Friday's Jerusalem Post.

The answer is sadly that Israel today does not have a strong foreign service. It has been eviscerated by Prime Minister Benjamin Netanyahu, who in addition to his full time duties as the country's leader, also serves as defense minister, foreign minister, health minister and immigration and absorption minister.
IDF chief touts secret fight against Iran in Syria, confronts Gaza criticism
Outgoing IDF chief Lt. Gen. Gadi Eisenkot on Sunday defended the military against recent criticism of insufficient action against Palestinian terrorism in the West Bank and Gaza Strip, saying the army's primary goal in recent years has been thwarting Iran's efforts to establish a permanent military presence in Syria.

Eisenkot, who is due to end his four-year tenure as army chief next month, acknowledged that the Israel Defense Forces had failed to give Israelis, especially those living near Gaza, a "feeling of security," but indicated this was in part due to the fact that the civilian population is unaware of the majority of the military's activities.

Comparing the threats to Israel to an iceberg, Eisenkot said that the visible dangers — terror attacks in the West Bank, rockets from Gaza — are the smallest, while "what isn't seen, and which takes much of the army's effort, is the multi-dimensional threat of Iran."

While the army chief warned of ongoing threats to Israel, his speech was overall optimistic about the Jewish state's security situation.

"I think we can look back proudly at how the country has grown and thrived in the past year despite the mighty challenges Israel has faced, from Iran, from Syria, from Lebanon, from the West Bank, from Gaza, from international terror groups," Eisenkot said.
Netanyahu: IDF may expand activity against Iran in Syria after U.S. exit
Israel may expand its operations against Iran in Syria if necessary, Prime Minister Benjamin Netanyahu told the government at it's weekly meeting as he continued to try and calm fears about the pending US troop pullout from Syria.

"The decision to remove the 2,000 US troops from Syria will not change our consistent policy: We will continue to act against Iran's attempt to establish military bases in Syria, and if necessary we will even expand our operations there," Netanyahu said.

"I want to reassure the concerned - our cooperation with the United States continues in full force and is carried out in many areas: in the operational, intelligence and other security fields," Netanyahu said.

The prime minister also summarized IDF activity on the northern border to destroy the Hezbollah attack tunnels, explaining that on Thursday, one tunnel had been blown up and another had been sealed.
Biased World? Turks operating in Syria judged differently than Israel
Turkey views the mostly Kurdish Democratic Union Party (PYD) in Syria as a threat, similar to how Israel views Hezbollah, US envoy for Syria engagement James Jeffrey said last week.

However, when it comes to Turkey's threats to carry out a major military operation in eastern Syria, countries in the international community, including the United States, have generally reacted with silence, whereas the same countries are concerned about any potential Israeli operation in southern Lebanon. Why is Turkey given the freedom to do whatever it wants in Syria, while Israel is not permitted to launch cross-border military operations without condemnation?

US President Donald Trump decided to withdraw US troops from eastern Syria on Wednesday, after four years of fighting Islamic State.

Meanwhile, Turkey says it will launch a military operation in eastern and northern Syria, similar to the one it launched in 2016 near Jarabulus and in Afrin in January.

"We are determined to turn the east of the Euphrates into a peaceful and livable place for its true owners just like the other areas we have made secure in Syria," Turkish President Recep Tayyip Erdogan said on December 12. On December 14 he said that "with the steps we take in Syria, we not only ensure the security of our country but also protect the dignity of the Ummah and all humanity."
Ummah means "Muslim community" and would be akin to the US saying it was operating in Syria to "protect the dignity of Christendom."

Turkey says that its upcoming military operation is directed against the PYD and the People's Protection units (YPG), which Ankara views as synonymous with the Kurdistan Workers Party (PKK). It is in this context that Jeffrey compared the PYD to Israeli concerns about Hezbollah as well as to Saudi Arabia's concerns about the Iran-backed Houthi rebels in Yemen. Like Turkey concerns about the PKK on its border, Israel is concerned about Hezbollah on its border. As Turkey claims that the PYD or YPG are a threat, Israel sees Hezbollah as a threat.
Netanyahu calls Erdogan an antisemitic dictator as war of words heats up
Turkish President Recep Tayyip Erdogan is an 'antisemitic dictator" charged Prime Minister Benjamin Netanyahu as the war of words that erupted between the two countries over the weekend, hit a fevered pitch on Sunday.

"He has an obsession with Israel," Netanyahu said of the Turkish leader.

"He knows what a moral army is and knows what real democracy is, as opposed to an army that massacred women and children in Kurdish villages. Unfortunately his country becoming more and more of a dictatorship day by day," Netanyahu said.

He quipped sarcastically that his ties with Erdogan have improved, because he used to attack him every two hours and now it is only every six.

In a series of tweets in both Turkish and English, Turkish Foreign Minister Mevlut Cavusoglu repeated a number of accusations against Israel, that were first made by Turkish President Recep Tayyip Erdogan on Saturday as he spoke to a youth conference.
Erdogan tells Turkish youths: 'Jews in Israel' beat Palestinian women, kids
Turkey's President Recep Tayyip Erdogan on Saturday claimed "Jews in Israel" beat Palestinian woman and children, in a fresh broadside against the Jewish state by the firebrand Turkish leader.

Erdogan, a staunch supporter of the Gaza-ruling terror group Hamas, has long been a harsh critic of Israel and regularly likens its actions vis-a-vis the Palestinians to the mass Nazi murder of Jews during the Holocaust.

"The Jews in Israel kick people laying on the ground. In fact, Jews don't kick men but also women and children when they fall on the ground," he told young Turks at an Istanbul meeting of the Turkey Youth Foundation.

"But as Muslims, will confront these people [the Jews] if they have courage to deal with us and we'll teach them a lesson," Erdogan added.

Erdogan has previously denied being anti-Semitic when leveling similar criticism of Israel.

Prime Minister Benjamin Netanyahu later hit back at Erdogan, issuing blistering criticism of Turkey's occupation of northern Cyprus and the Turkish military's treatment of the country's Kurdish minority as well as Kurds in neighboring Syria.
In worsening spat, Turkey's top diplomat calls Netanyahu a 'cold-blooded killer'
In the latest round of a years-long war of words between Israel and Turkey, Ankara's foreign minister on Sunday called Prime Minister Benjamin Netanyahu "a cold-blooded killer of modern times."

"The occupier which kicks people lying on the ground is easily offended," Mevlut Cavusoglu said in a Twitter post that included photos of what appear to be a dead Palestinian and a Palestinian being arrested by IDF troops.

"Netanyahu is a cold-blooded killer of modern times, responsible for massacres of thousands of innocent Palestinians, bombing children on beaches. Turkey will never stop exposing the truth," Cavusoglu insisted.

Cavusoglu's comments were part of a flurry of angry denunciations of Israel from Turkish officials, a day after an acrimonious exchange between Turkish President Recep Tayyip Erdogan and Netanyahu.

Erdogan, a staunch supporter of the Gaza-ruling terror group Hamas and long a harsh critic of Israel who regularly likens its actions toward the Palestinians to the mass Nazi murder of Jews during the Holocaust, accused Israel of assaulting innocents in a speech Saturday to young Turks at an Istanbul meeting of the Turkey Youth Foundation.
JCPA:
Mahmoud Abbas' Recent Meeting with King Abdullah of Jordan
Abdullah Kept Abbas Waiting for Three Days in Amman

At the same time, Mahmoud Abbas was in the Jordanian capital for three days before he received an invitation to meet with King Abdullah, which may indicate that not everything is smooth between the two leaders.

This did not go unnoticed in east Jerusalem. According to sources there, Jordan does not like the aggressive course of action that Mahmoud Abbas has taken against Israel in Jerusalem. Here, King Abdullah is more concerned that the aggressive stance of the new Fatah leadership is also directed against Jordan's interests, and the old Jordanian establishment has been put under pressure by the extra fervor of the new Fatah activists.

According to Ramallah sources, Abbas spent time in Amman to align his strategy with Palestinian National Council (PNC) speaker Salim Zanoun about convening a new session of the PNC in Ramallah after the originally scheduled session was delayed. This delay was caused by the unwillingness of other "organizations" to participate in decisions to issue further punitive resolutions against Hamas. Yet while they refrained from attending the PNC meeting in Ramallah, in Gaza these organizations solidified their relations with Hamas.

Jordan and the PLO share several joint interests that require their mutual cooperation. Abbas told Zanoun that Jordan needs to remain in a stable situation because the stability of the East Bank contributes to stability on the West Bank, and vice versa.
This should be the normal: Jews visiting the Temple Mount, peacefully and unthreatened. pic.twitter.com/5rMJ4VrLcn

— ymedad (@ymedad) December 23, 2018
Exclusive Footage from Hezbollah Tunnel
The StandWithus Digital team brings you an exclusive look at the Lebanese-Israeli border with the Israel Defense Forces from the site of a cross-border terror tunnel built by Hezbollah Several weeks ago the IDF launched Operation #NorthernShield - exposing and destroying Hezbollah terror tunnels. These tunnels are extensive, large enough for an NBA player to stand in, and almost 2 meters wide. They are created with the backing of Iran, and under the nose of the UN "peacekeeping" forces in Lebanon who are supposed to prevent this kind of activity. So far, 4 tunnels from Lebanon to Israel have been revealed. Tomorrow, the UN meets to discuss Hezbollah's violations of UN Res. 1701. We urge the UN and the international community to help PREVENT war, and STOP terrorism of Hezbollah.
BBC WS radio's 'World Update' misleads on UN SC resolution 1701
Our documentation of the BBC's decidedly uninformative coverage of Operation Northern Shield has so far included one item aired on BBC World Service radio. On December 19th listeners to the BBC World Service radio programme 'World Update' heard an additional report from the BBC's Beirut correspondent Martin Patience which was introduced by presenter Dan Damon as follows.

Damon: "The United Nations Security Council is expected to discuss rising tensions between Lebanon and Israel – that is later today. Israel says it's discovered four tunnels that it claims were dug by the Lebanese militant group Hizballah and which were designed to launch attacks inside Israel. For the past two weeks Israeli troops have been working to destroy those tunnels. Our Lebanon correspondent Martin Patience has visited one of the affected areas on the border – the so-called Blue Line between Lebanon and Israel."

Since arriving in Beirut, Martin Patience has not – as far as we are aware – produced any reporting on the situation in southern Lebanon and Hizballah's recurrent violations of UN Security Council resolution 1701.

Patience: "We're on a hilltop and there's an extraordinary scene in front of me. A couple of meters away is barbed wire that marks the Blue Line – the division between Lebanon and Israel. There's a dozen or more soldiers on this side wearing blue helmets. They're from the UN peacekeeping force. And then just beyond that barbed wire I can see an Israeli soldier and beyond the Israeli soldier there are three diggers excavating the hillside. It has started to rain and come down hard. Now what exactly they're looking for we aren't sure. But we know that Israel says that Hizballah – the Lebanese militia – has been digging tunnels in this part of the country, right here at the border."
IDF raises alert level as Hamas threatens to renew attacks
Israeli forces shot and killed three Palestinians, including a teenager, in the Gaza Strip during the latest of weekly protests organized by Hamas along the border with Israel on Friday, Palestinian health officials said.

The protests, dubbed by organizers the "March of Return" demonstrations, have been staged regularly every Friday since late March. Following a spike in violence last month, a cease-fire agreement has prompted Palestinian demonstrators to scale back the violence at the weekly demonstrations, largely keeping away from the border.

Some 8,000 Palestinians gathered near the border fence on Friday, the Israeli military said. Most kept their distance while some burned tires and tried to throw an explosive device into Israel, though it did not land across the border, the military said.

Gaza's Health Ministry said 16-year-old Mohammad Jahjouh was fatally shot in the neck while 25 others, including a local journalist, were wounded by Israeli gunfire.

It later said two men, aged 28 and 40, died of injuries sustained at the protests in two separate locations along the security fence earlier in the day.
Palestinians in Iraq fearful after loss of Saddam-era privileges
A year after the Iraqi parliament voted to strip Palestinians of the equal-rights status they enjoyed under Saddam Hussein, Palestinians living in Iraq feel marginalized and vulnerable.
Palestinian children are seen as they go to school in the Baladiyat neighbourhood of Baghdad, Iraq December 16, 2018. REUTERS/Thaier al-Sudani

Last year parliament rescinded legislation that guaranteed Palestinians rights and privileges enjoyed by Iraqi citizens - from eligibility for state jobs and free education to receiving pensions and food items from a government subsidies program.

The law had been decreed by Saddam, the longtime strongman president who was executed in 2006 after being ousted three years before by the U.S.-led invasion of Iraq.

Many Palestinian families have seen their economic situation deteriorate since parliament's action - and those interviewed by Reuters were keen to find refuge in other countries - but this was not the start of their difficulties in post-Saddam Iraq.

As predominantly Sunni Muslims, Palestinians have been increasingly viewed with suspicion by Iraq's Shi'ite Muslim majority, who were at times persecuted under the Sunni Saddam.
New photos released by Hamas of their poisoning Palestinian children with glorification of terrorism. Yet Michael Lynk, the UN's supposed monitor of Palestinian human rights, continues to remain silent. https://t.co/IpSu0gSJbV pic.twitter.com/IMeKpQGZg2

— Hillel Neuer (@HillelNeuer) December 23, 2018
Hamas assault rifle on forehead of Palestinian child—"in the presence of Ambassador of Palestine." Chosen for her fair hair & blue eyes just like Amnesty International was obsessed with plastering images of terror supporter Ahed Tamimi all over their site. https://t.co/BJ4i6nAEj0 pic.twitter.com/SiBGb9aywL

— Hillel Neuer (@HillelNeuer) December 23, 2018
Harry Potter author J. K. Rowling announces she can no longer vote Labor due to the antisemitism infecting the party under Jeremy Corbyn. A literary thread: https://t.co/ZrmEkbGw8a

— Hillel Neuer (@HillelNeuer) December 23, 2018
IsraellyCool:
History According to Talib Kweli Greene: Berlin Wall Edition
Remember Talib Kweli Greene, the anti-Zionist-not-antisemitic rapper? I hadn't give him much thought in a while, until a number of people sent me this bit of brilliance from him:



The context is a discussion on "Trump's wall." But that does not matter – the fact is Talib Kweli Greene, who likes telling us pro-Israel folk how smart he is, thinks the Berlin Wall – built in 1961 by the Communist government of the German Democratic Republic (East Germany) – was actually built by the Nazis.

Of course, Talib will predictably call me a racist again for this post. The truth is I like to call out Jew-hating dumbasses, whoever they may be.
Discrimination in the Irish Senate
Double Standard from the Irish Senate: Several weeks ago, the Irish senate took a biased, one-sided political stance and approved a bill to criminalize activity in certain areas of Israel. While these areas are disputed, in doing so, they exclusively target Israel while simultaneously ignoring all other disputed territorial conflicts. The bill imposes a fine of up to 250,000 euros or five year jail sentence! This bill is anti-peace and will only further prevent direct negotiations between Israelis and Palestinians.
CAMERA Op-Ed:
When Is a Journalist Not a Reliable Witness
So, when a news account cites an eye witness who happens to be a journalist, that witness's testimony carries more weight than that of the average bystander.

But what if that journalist, in his native language, and unknown to the English-reading news consumers, calls for violence against one of the parties to the conflict? What if the source praises terror attacks in which innocent worshippers were massacred during prayers?

Is that alleged eyewitness credible?

These are not hypothetical questions.

On Dec. 11, the Gaza Strip's Hamas-run Health Ministry reported that four-year-old Ahmed Abu Abed died after he was injured by Israeli gunfire during protests at the border with Israel the previous Friday. Notably, the ministry has a history of placing responsibility on Israel for child fatalities, and then later backpedaling as more information emerges.

Perhaps with that history in mind, the Agence France Presse reported cautiously about Abu Abed: "It was not clear why the child had been taken to the border protests and there was no independent confirmation of the circumstances."

The Associated Press ("Gaza officials: 4-year-old boy dies from Israeli fire"), for its part, apparently sought to fill in with more information, reporting: "Local journalist Hassan Islaieh [sic] said Tuesday the boy was with this father and dozens of other protesters when he was hit by shrapnel Friday. He says the boy was about 20 meters (yards) from the fence."

According to Electronic Intifada, Isleih is "a camera operator with Quds TV," which is Hamas-affiliated. If that's the case, then Isleih hardly provides independent confirmation of Hamas' claim. AP did not disclose any information about Isleih's affiliations, professional or ideological.

A review of his Twitter account reveals that Hassan Isleih openly identifies with Hamas' political platform and is an anti-Semite who praises terrorists and expresses joy over the murder of innocent and unarmed Israelis.

On Twitter, Isleih praised the perpetrators of the Har Nof massacre, in which five civilians at prayer in a synagogue and a police officer were murdered in November 2015: "The mosques of Gaza announce the Allahu Akbar' as they bless our people and our Ummah [the Arab Nation/ the community of Muslim believers] with the exquisite act of martyrdom in Jerusalem, there are areas in Gaza and Rafah that distribute candy out of joy due to the event."
Sky News Arabia falsely claims Beitar Jerusalem was a 'Jews-only club' until recently
Beitar Jerusalem Football Club is often a source of interest for the international media, a club infamous for being the only team in the Israeli 14-member Premier League that has never signed an Arab player, and for its racist "La Familia" group of hardcore fans who, by the end of the turbulent 2012/13 season, forced the removal of two Muslim players from the squad.

In recent years, CAMERA analysts have noted that media coverage of Beitar is often obsessive, myopic and plagued by double-standards. We've noted that ethnic and religious tensions in football teams' hiring practices, and racism by fans, is not at all a phenomenon that's unique to Israel. Moreover, we've criticised tendentious media reports which misleadingly draw broad conclusions about Israeli society based on the behavior of one team and some of their fans.

An article at Sky News Arabia – a joint venture between the UK-based Sky News and Abu Dhabi Media Investment Corporation – from earlier this month ("Messi is a member of a club that holds strong racism towards Arabs", December 6th), however, went one step beyond that, by erroneously claiming that "for many years", the Beitar failed to hire non-Jews altogether:
Sylvan Adams: Giro D'Italia was our answer to BDS
"One billion people were exposed to all of Israel through the cycle race," Adams told the Globes Business Conference.

Israeli-Canadian billionaire Sylvan Adams, the man who brought the Giro D'Italia bicycle race to Israel, was interviewed today at the Globes Business Conference.

"Globes": How did you bring Giro D'Italia, this tremendous event, to Israel?

Adams: "I myself compete in bicycle races, and I'm knowledgeable about the sport. I have connections. I organized a meeting with head of Giro D'Italia and brought the idea with me. He laughed at me the first time. He didn't think I was serious, because Giro D'Italia had never left Europe before. He saw our beautiful country, our geography, and our bicycle culture. He saw that we were a modern and pluralistic country, and above all, a safe country. Unfortunately, we have an image that we have to combat all the time and prove that we're a normal country. When he saw I was serious, we made a deal. It's the first time that the Grand Tour left Europe - we made history."

What is the significance of this event?

"A billion people watched this event. They saw all of Israel, because the race takes place outside, in the air, in the landscape, not like a soccer game that people see on a soccer field. We had a billion people who watched us without the filters that they show on the news portraying Israel as an unsafe place. Here we reached masses of people that don't care about politics and army matters; they just watch with an open mind. A lot of young people, who aren't politicians and want good experiences without filters. A billion people visited Israel through a television screen."
"What's important tonight is honoring those #Jews across #Arab lands who lost their possessions, their homes, and...their lives all for the sake of preserving their faith, their beliefs, and their identity."

- Miss Iraq, Sarah Idan @AustralianJA @JIMENA_Voice pic.twitter.com/ohI8xPi2Cu

— The Mizrahi Project (@Mizrahi_Project) December 22, 2018
Last Warsaw ghetto uprising fighter Simcha Rotem dies at 94
Simcha Rotem, the last known Jewish fighter from the 1943 Warsaw ghetto uprising against the Nazis, died Saturday after a long illness. He was 94.

The Jewish fighters fought for nearly a month, fortifying themselves in bunkers and managing to kill 16 Nazis and wound nearly 100.

Rotem, who went by the underground nickname "Kazik," was among the rebels who carried out the single greatest act of Jewish resistance during the Holocaust. Though guaranteed to fail, the Warsaw ghetto uprising symbolized a refusal to succumb to Nazi atrocities and inspired other resistance campaigns by Jews and non-Jews alike.

Rotem was born in Warsaw in 1924, the eldest of four children. When he was 12, he joined a Zionist youth movement. When World War II broke out in September 1939, Kazik lost his brother Israel and five more relatives when his family's home was destroyed by German bombs. Kazik was wounded in the bombardment but survived.

Eventually, Rotem's parents sent him away from the capital, hoping he would escape the fate that awaited most Jews in Poland, but when he learned about what was happening in the Warsaw Ghetto, he returned to join the fighters.

President Reuven Rivlin said Saturday, "We are saying farewell to the young man Kazik, Simcha Rotem, the last of the Warsaw Ghetto fighters. Kazik returned to the ghetto when he was 18, three months after his parents had sent him to Radom to save him from the fate that awaited most of the Jews in Poland. He had heard about what was happening in the ghetto and couldn't sit quietly by."
---
---
We have lots of ideas, but we need more resources to be even more effective. Please
donate today
to help get the message out and to help defend Israel.