From Ian:
---
'Our Struggle Is My Struggle': The Dangers of Grievance Studies
The world of academia has been riveted by the full account of an elaborate hoax that resulted in several high-profile academic journals publishing articles based on ludicrous notions and fake field research, but couched in the language of social justice and identity politics.

The hoax was the brainchild of three academics — editor and writer Helen Pluckrose, mathematician James Lindsay, and philosopher Peter Boghossian — none of whom are likely to receive "A" list university posts now that they have performed this valuable service. Over a period of about a year, the three of them concocted 20 hoax papers relating to themes like identity, sexuality, body shape, and the significance of "intersectional" struggles. By the time they called a halt to the project, seven of these hoaxes had been published in various academic journals, essentially confirming their initial suspicion that, as long as it is in the proper political packaging, there are plenty of journal editors out there receptive to any old garbage.

One paper about "rape culture" in dog parks in Portland, Oregon received a special citation from the journal that published it. Another paper, on how "masculinist and Western bias" in the science of astronomy "can best be corrected by including feminist, queer, and indigenous astrology," was enthusiastically received by academic reviewers with a request for only minor revisions. Most spectacularly, the feminist social-work journal Affilia published a hoax paper titled "Our Struggle Is My Struggle: Solidarity Feminism as an Intersectional Reply to Neoliberal and Choice Feminism" that was composed of passages lifted from Adolf Hitler's Mein Kampf with, in the words of the three hoaxers, "fashionable buzzwords switched in."

Many academics have protested that the hoax project was unethical because its methodology hinged upon dishonest dealings with the editors and peer reviewers of the journals where these papers were published. There is some merit to that argument, but more importantly, we can learn a great deal about human behavior from these types of underhand experiments. When the controversial American social psychologists Stanley Milgram and Philip Zimbardo carried out their respective studies of obedience more than 50 years ago — in Milgram's case by setting up unknowing subjects to believe that they were inflicting electric shocks on others at the behest of an "authority figure," in Zimbardo's by placing student volunteers in "guard" and "inmate" roles in a laboratory "prison" — these were similarly denounced as unethical. But they also demonstrated that willfully engaging in state-sanctioned brutality is something that all human beings are vulnerable to, even when doing so violates the values and standards taught to them all their lives.
Revealed: Group whose leaders have been disciplined for racism and don't agree with the international definition of anti-Semitism gives anti-Semitism training to the Labour party
A group whose leaders have been disciplined for anti-Semitism is providing 'anti-Semitism training' to the Labour party, MailOnline can reveal.

Jewish Voice for Labour (JVL), which doesn't sign up to the internationally-recognised definition of anti-Semitism, has trained up to three constituencies so far, with plans for 70 more.

JVL is promoting its own definition that says it is not anti-Semitic to compare Israel to Nazi Germany.

At a meeting with 50 Labour officials and trade union leaders last month, JVL co-chairwoman Jenny Manson said that her group is running workshops for 'political gain'.

Ms Manson, who has received a warning from Labour for anti-Semitic comments, added: 'We were asked by Corbyn's office whether we have any ideas for a training course ourselves.'

'I don't think there is a real problem with anti-Semitism in the Labour Party… but [Mr Corbyn's office] asked us if we could provide training.

'This is quite a political point. We don't want to say, 'no, we don't think any training is needed'… It is a political gain for us.'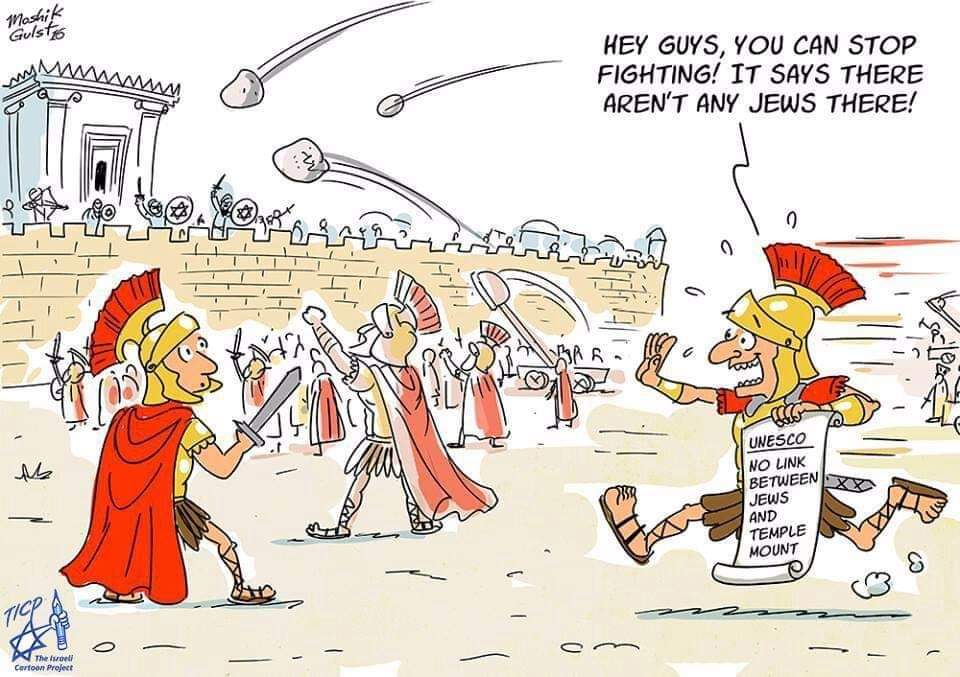 UKMW prompts Guardian to acknowledge there's no 'settler-only' roads in the West Bank
The myth that there are 'Jews-only' or 'settler-only' roads in the West Bank has been debunked numerous times over the years by CAMERA and its affiliates – prompting corrections at media outlets such as CNN, Associated Press, Washington Post, The Economist, Financial Times and The Telegraph.

As we've explained on numerous occasions, the overwhelming majority or West Bank roads are open to all traffic, Israeli and Palestinian. However, there are, for security reasons, a very small percentage of roads in the West Bank restricted to Palestinians. But, all roads are open to Israeli citizens of all religious backgrounds and foreign nationals of all religious backgrounds.

There is not, nor have there ever been, religiously based restrictions on roads in Israel or the West Bank – nor roads only for settlers.

The latest publication to publish a version of this lie is the Guardian, in an Oct. 11th op-ed by Nkosi Zwelivelile (the grandson of Nelson Mandela) attempting to use this 'fact' to support the larger lie that Israel is an apartheid state.

Here's our tweet pointing out the erroneous claim – one of several in the paragraph, but, we concluded, the one most egregiously inconsistent with the accuracy clause of the Editors' Code.


Hey @guardian, there's so much that's untrue or misleading in this op-ed accusing #Israel of practicing apartheid, but, under the terms of the editors' code, we're asking you to correct the categorically false claim that there are "settler-only roads" in the West Bank. pic.twitter.com/qPfAz2gDWA

— UK Media Watch (@UKMediaWatch) October 11, 2018



We followed up our tweet with an email editors, who upheld our complaint and amended the text in the sentence to the still misleading but improved "roads built for settlers which are not accessible to Palestinians", and, more importantly, included the following addendum at the bottom of the op-ed:

Palestinian, Israeli delegations clash at parliamentary forum
Israeli and Palestinian lawmakers traded barbs Sunday at the 139th Assembly of the Inter-Parliamentary Union in Geneva.

The IPU is an international organization comprising 176 countries and entities that seeks to foster dialogue between members of various legislating bodies.

The Israeli delegation included MK Nachman Shai (Zionist Union) and MK Sharren Haskel (Likud).

The Palestinian delegation included legislator Azzam al-Ahmad.

During a meeting of the subcommittee on Middle East Questions, al-Ahmad said that "Israel was a racist state and has apartheid laws," and vowed that the Palestinians would continue their fight against the Jewish state "even if only one single child is left to fight for his rights."

Al-Ahmad went on to say that "if needed, the struggle will go on for many years."
The Palestinian Authority "will not accept any peace plan the United States presents unless it retracts its decision to relocate its embassy [in Israel] to Jerusalem, and unless it restores the funding to UNRWA [the U.N. agency tasked with helping Palestinian refugees] and supports the two-state solution," al-Ahmad listed his demands.
Daphne Anson:
On French TV, Hate & Hypocrisy: A French oleh tells
This is a guest blog by French oleh Abraham Chicheportiche, entitled Al Dura Season 2 by French TV France 2

He writes:
A report broadcast on the program Envoyé spécial is angering Israel and French Jews.

Elise Lucet, a journalist at France 2, presented Gaza, a Crippled Youth, a documentary by Yvan Martinet.

Yvan Martinet is a great admirer of the propagandist Charles Enderlin, fount of the Al Durrah (or Dura) trickery, and Paul Moreira -- Paul Moreira with his anti-Israeli activist friends of the NGO Reporters Without Borders has seized the International Criminal Court (ICC) concerning "war crimes committed by the Israeli army against Palestinian journalists", (Seen on RSF website ).

Yvan Martinet tweeted "Thanks" to Charles Enderlin, who congratulated him.

On Wednesday, the eve of the broadcast, the ambassador of Israel in France, Aliza Bin Noun, asked the presidency of France Television to "reconsider the dissemination of the report" expressing concern "about the harmful and dangerous repercussions that it could engender on the Jewish community of France ".

Denouncing an "unbalanced point of view" on the situation in Gaza and the "very negative" vision of Israel, the diplomat asserts that "such content is likely to incite hatred against Israel" and by extension to the Jews of France, "because of a frequent and distressing amalgam between Jews and Israel".

The Central Jewish Consistory of France (CCIF), an institution representative of French Jews, had also lobbied France 2 to prevent the broadcast of the documentary, via a letter signed by its president Joel Mergui: denouncing a subject "very committed, to the limited bias, with no other possible reading pattern than the outright condemnation of Israel".

"You are obviously not without knowing the close link between the resurgence of antisemitism in France and the detestation of Israel, fueled by such programs."
America Wouldn't Let Her In, So Why Should Israel?
Some American pundits are slamming Israel for denying entry to Palestinian-American student Lara Alqasem. Perhaps they should take a look at America's own laws concerning the admission of extremists before they throw mud at Israel.

In 2014, Ms. Alqasem became a member of the anti-Israel group Students for Justice in Palestine (SJP) at her home campus, the University of Florida. She didn't join as some passing lark; she was an activist who rose through the ranks, becoming vice president of the chapter, and then serving as president in 2016-2017.

SJP is not a group that merely criticizes Israel. It supports Palestinian terrorists. In recent years, it has issued statements and held events praising and defending, among others, convicted Jerusalem supermarket bomber Rasmea Odeh; convicted Palestinian sniper and bomb-maker Samer Issawi; and Palestinian stabbers Fadi Aloon and Fadil Qawasmi.

With that kind of track record, if Alqasem was a non-American applying to enter the United States, she would not be admitted.

US law specifies several categories of people who are denied admission, including those who "espouse" terrorism. Look at the section called "Inadmissible Aliens" in 8 US Code 1182, (a)(3)(B)(i)(IV)(bb). It bars any "representative of … a political, social, or other group that endorses or espouses terrorist activity."

That sounds to me like a pretty good description of Students for Justice in Palestine.
Israeli Group Appeals to Hebrew U Donors Over University's Support of Alqasem: 'Don't Stand Idly By'
The Zionist organization Im Tirtzu sent letters to dozens of Hebrew University donors, calling on them to not "stand idly by" while the university continues to provide legal support to Lara Alqasem.

Alqasem, former student leader of the virulently anti-Israel and pro-BDS group Students for Justice in Palestine, was slated to begin a master's degree at Hebrew University but was forbidden to enter the country in accordance with the 2017 law barring entry to BDS activists.

In the letter, Im Tirtzu's CEO Matan Peleg wrote that Hebrew University's defense of Alqasem not only harms students in Israel "but harms every pro-Israel student in the United States and around the world who is struggling to combat the BDS movement."

"By defending Alqasem," the letter continued, "Hebrew University is sending a demoralizing message to pro-Israel students around the world and is providing a boost to the BDS movement."

The letter also called attention to Alqasem's support of Rasmea Odeh, a convicted terrorist who murdered two Hebrew University students in 1969. During Alqasem's tenure as president of "Students for Justice in Palestine" in the University of Florida, she organized a demonstration in support of Odeh.
NGO Monitor:
B'Tselem Does Not Represent Israeli Civil Society
Bolivia's invitation to B'Tselem to address the UN Security Council on Thursday (October 18) reflects the privileged access that certain non-governmental organizations (NGOs) receive at the United Nations. B'Tselem should not be proud of this opportunity, given Bolivia's dismal human rights record.

Director Hagai El-Ad reportedly told Israeli media that B'Tselem "want[s] the international community to do something differently here," and he has previously called for "decisive international action." B'Tselem's presentations in UN and European forums over the past two years have clearly supported punitive measures against Israel, including based on Resolution 2234. B'Tselem has neither the legal nor fact-finding credibility to contribute usefully to these discussions.

B'Tselem represents a narrow ideological sector of Israeli society and is funded primarily by European governments. Its appearance at the UN Security Council will not advance human rights or promote peace.
CNN Corrects Headline On Slain Infiltrators "in Gaza"; AP Doesn't
Headlines by both CNN and the Associated Press in recent days falsely placed a number of Palestinians who infiltrated into Israel after they blew a hole through the Gaza fence as killed "in Gaza" when they were on the Israeli side of the fence, approaching Israeli soldiers. Following communication from CAMERA's Israel office, CNN today corrected its erroneous headline.

CNN's erroneous headline Friday was: "Seven Palestinians shot and killed by Israeli forces in Gaza during violent weekly protests."

The accompanying article referred to the infiltration, but did not make clear that several of the Palestinians were killed on the Israeli side of the border. Oren Liebermann and Ian Lee wrote:

On Friday, a bomb was detonated along the fence and a number of Gazans entered into Israel, according to IDF spokesman Lt. Col. Jonathan Conricus, who tweeted "some 20 terrorists crossed through the hole created by the IED, about 5 assaulted the IDF position and were repelled."

AP's headline yesterday erred: "Palestinians bury woman killed in West Bank, 7 slain in Gaza." Similarly, the first paragraph of the story misleads: "Palestinians on Saturday buried eight of their dead. . . seven who were shot by Israeli troops during protests in Gaza the previous day."
Ultra-Orthodox Jewish Man Brutally Attacked In New York
An ultra-Orthodox Jewish man was beaten at a traffic intersection in Brooklyn on Sunday in an assault that police are investigating as a possible hate crime.

The attack took place Sunday morning in the Borough Park neighborhood. The man, 62, was carrying a bag containing his prayer shawl and phylacteries and appeared to be walking to morning services.

Police identified the attacker as Farrukh Afzal, 38, and arrested him, ABC News reported. He is facing charges of hate crime assault, mischief and harassment.

The attack was captured on local surveillance video cameras. The man, allegedly Afzal, is seen getting out of his car and chasing the Jewish man into the middle of the intersection, where he threw him down on the road and beat him.

Another elderly Jewish man attempted to intervene and was chased off by the assailant.

The victim was treated at the scene by paramedics and taken to a nearby hospital with facial injuries.

Investigators said the incident began after a verbal argument broke out between to the two men while the victim was crossing the street, the Jewish Telegraph Agency reported. (h/t jzaik)
Russian Jewish leader injured by mail bomb
A Jewish community leader and well known businessman in Russia's Tatarstan region was injured Monday when a package he received in the mail exploded in his office, Russian media reported.

Photos and videos posted online by police showed a hole blown through a desk in Mikhail Skoblionok's office in Kazan, the capital of the predominantly-Muslim state of Tatarstan.

The explosion injured Skoblionok and his assistant, who were being treated for burns and eye injuries at a local hospital, according to reports.

Police told the Interfax news agency that an investigation into the blast had been opened, and that investigators suspect that Skoblionok was targeted due to a business dispute, not in a hate crime.

Skoblionok heads the Federal Jewish National and Cultural Autonomy, Tatarstan's umbrella Jewish group. His company reportedly sells oil products and is involved in construction projects.
JCPA:
Canadian Imam and the Dehumanization of Israel and "the Jews"
Commentary

Tareq Ramadan, an activist of the Muslim Association of Canada (MAC) which draws ideological inspiration from the teachings of the founder of the Muslim Brotherhood Hassan al-Banna, presents in a speech, sermon, and prayer delivered on July 28, 2017, his general opinion of the Israeli-Palestinian conflict, the Jewish people, Zionists, and Israel. Ramadan's claims are based on Islam and erroneous and unfounded historical, demographic, and geographic data.

[Editor's Note: In May 2018, British Columbia's Premier, John Horgan, rescinded a certificate of recognition for a firebrand Vancouver imam after his statements were uncovered by Bnai Brith Canada and MEMRI.6]

In his statements, Ramadan refutes the historical claim of the Jewish people to the Land of Israel, claiming that the entire territory of Palestine, including the present State of Israel, is land holy to Islam, and it only belongs to the Muslims.

Ramadan claims that the solution to the conflict can only be reached by transferring the territory of the State of Israel to Islamic rule, meaning to a Muslim state that would follow Islamic law (Sharia), which would dictate relations with the Jewish and Christian communities, giving them no government position.

Ramadan refers to Israel as an "illegal" and "terrorist" state, and based on this, he justifies and expresses support for the Palestinian struggle, including the intifada, as expressed through a range of combative activities, such as armed confrontation and terror attacks.
IsraellyCool:
Antisemitic Sentence Examples in Oxford English Dictionary
Thanks to Reddit, I have discovered that the Oxford English dictionary online contains some anti-Israel – heck, antisemitic – example sentences to illustrate the meanings of words.

For example, the word native. Under the first definition, if you click on More example sentences, this is what is displayed:



At first, I thought this was perhaps another example of antisemites and Israel haters 'gaming' the system by entering these example sentences themselves. But this does not seem to be the case at all.

Another example is the word Jewish.



How are dictionary examples chosen?
We often receive queries about the example sentences on OxfordDictionaries.com. Some people assume that they are written by the lexicographers who produce the definitions, but in fact they are chosen from real-life examples collected on Oxford's corpora—vast databases of text drawn from many publications, websites, and other sources. Oxford takes an evidence-based approach to lexicography, meaning that all entries must be based on actual examples of the word in use.
Antisemitic Vandalism at Paris Business School Draws Condemnation
Antisemitic inscriptions — including swastikas, rifle sights and the word "Juden" – were discovered on Friday in a study room in a student residence at an international business school in Paris.

HEC Paris administrators said an investigation had been launched into the incident and those responsible would be held accountable, including potential expulsion from the institution.

School administrators and students also filed a police complaint.
Tel Aviv's Shuk Levinsky Ranked as One of the World's Best Markets by Condé Nast Traveler
Condé Nast Traveler included Tel Aviv's Levinsky Market (Shuk Levinsky) in its list of "The Best Antique Stores and Flea Markets, According to the Pros," published September 21.

"Across the globe, from Tel Aviv to Sicily, lie nondescript storefronts, one-day-a-week markets, and crumbling warehouses filled with the sort of treasures most of us never knew to covet. So we turned to the people who scour these places for a living — interior decorators, prop stylists, designers — for their best-kept secret spots for scoring your favorite souvenirs," wrote Lale Arikoglu and Mara Balagtas.

"Shuk Levinsky is my favorite market in Tel Aviv," reported one of their consulted experts, travel and fashion maven Leora Elituv, who splits her time between Tel Aviv and New York City and runs a swimsuit and intimates business called Kisuii (Cover).

"I love going there on a Friday morning, as it's full of energy as people prep for Shabbat," Elituv told the magazine about the market adjacent to the hipster Florentin neighborhood. "Look for dried fruits, coffee, and nuts, mostly of Greek, Persian, and Balkan origins. Plus, they have the best and most exotic spices in the city!"

She added that Levinsky Market is "a local gem" that is "lesser known to tourists" than other Israeli outdoor markets such as Tel Aviv's Carmel Market or Jerusalem's Machane Yehuda.

The other seven markets that made the list are in Pennsylvania, Mexico City, London, Sicily, Peru and Kyoto.,
Netflix buys Keshet's 'When Heroes Fly'
Could this be the next Fauda?

Keshet announced on Monday that it has sold its recent hit TV series, When Heroes Fly, to streaming giant Netflix.

The 10-episode first season of the series will become available to 130 million subscribers around the world in early 2019, Keshet said Monday. The original Hebrew show will be presented with subtitles around the globe.

When Heroes Fly, which aired in Israel in May, has already received both critical and commercial success. Before it even hit airwaves in Israel, the series won the top prize at the Canneseries Festival in France. And the show received high ratings in Israel, an average of 16.5% of the viewing public, close to half a million viewers and a significant figure for a scripted Israeli series.

The show, based in part on a book by the same name by the late Amir Gutfrend, follows four friends and IDF veterans who survived the Second Lebanon War with both physical and psychological scars. Ten years later, the friends reluctantly reunite to track down Yaeli (Ninet Tayeb) - the sister of one and the ex-girlfriend of another - who they all believed was killed in an accident in Colombia years before. In addition to singer and actress Tayeb, the series stars Tomer Kapon (Fauda, The Boys) and Michael Aloni (Shtisel, Virgins).

Earlier this year, Keshet International announced it would be creating an English-language version of the hit show for American audiences.
Yisrael Medad:
"Settler Racism"
This is a photograph taken yesterday, Sunday, October 13, 2018.

The event is the awarding of a certificate of merit and appreciation by Avi Roeh, Council Chairman, to sports enthusiasts, residents of communities in the Binyamin Region, who competed and won international and national championships in various categories.



Among the youngsters are members of the Gordon Family of Shiloh.

I think you can take note that the faces indicate a total lack of "racism" that excludes persons of different countries, physiological characteristics, skin color, etc.

There is no "settler racism".

There is Israeli pride.
93-year-old crowned Israel's new 'Miss Holocaust Survivor'
A 93-year-old woman who survived the Auschwitz concentration camp during World War II was crowned "Miss Holocaust Survivor" on Sunday in a special beauty pageant in the northern city of Haifa.

Tova Ringer, a great-grandmother who was born in Poland and now lives in Haifa, was chosen out of 12 contestants at the 2018 installation of the annual Israeli event.

"I'm very happy," Ringer, who lost parents, four sisters and her grandmother during the Nazi genocide, said after her win, according to the Reuters news agency. "It's something special. I wouldn't believe that at my age I would be a beauty."

Runners-up included 85-year-old Rita Kasimow Brown, 74-year-old Madeleine Schwartz and 81-year-old Tamara Weitzman.

Thousands of people were in the crowd, including ministers, Knesset members and other public figures, along with hundreds of survivors of Nazi death camps who came to cheer their fellow Holocaust survivors.

The annual competition is organized by Yad Ezer L'Haver, or Helping Hand, an organization dedicated to assisting needy Holocaust survivors in Israel.
---
---
We have lots of ideas, but we need more resources to be even more effective. Please
donate today
to help get the message out and to help defend Israel.