From Ian:
---
Noted Historian on Israel's 70th Birthday: Justice Is on Jewish State's Side
At 70 years old, the State of Israel has grown up, and might be unrecognizable to those who founded it. From a relatively barren imperial backwater, it has become a flourishing, vibrant and innovative regional leader. From a population of 500,000, it is now home to over 8 million people. From a tiny nation fighting for its life, it has become a military power. And from a socialist-dominated one-party state, it has become a thriving capitalist democracy.

Yet, a leading Israeli historian told The Algemeiner this week, in many ways Israel has not changed at all. Its core national identity as a Jewish state remains as strong as it ever was.

"Obviously Israel has changed," said Efraim Karsh, the director of the Begin-Sadat Center for Strategic Studies and a professor emeritus of Middle East and Mediterranean Studies at King's College London. "First of all it has increased in a way no other Western or developed nation has grown over this period. I mean, more than tenfold. Then of course, the different kinds of populations that arrived. Essentially from predominantly European-based Jews to those who arrived from other nations — many were expelled in the Independence War and then immediately afterwards — some expelled in the '50s, and then in the mid-'60s from North Africa, then later on you have the large Russian immigration, and then of course the Ethiopians."

"Israel is a melting pot," Karsh stated, "and on the whole I think it has been a success story. And I think in a way it's remarkable, because you don't have many societies, Western or otherwise, absorbing huge populations several times their size and doing it in such a successful way that eventually, with all the difficulties and the grievances of certain communities at certain times, it is relatively a highly equal society.
April 19, 2018 9:21 am
0
Netanyahu, Rivlin Reflect on Israel's 70th Anniversary in Video Messages

JNS.org - In video greetings recorded in English, both Israeli Prime Minister Benjamin Netanyahu and President Reuven Rivlin reflected on Israel's...

"So I think in this respect, yes, Israel has changed," he continued. "But, on the whole, not for the worse. On the contrary, you have an Israeli identity developing over the time that crystallizes all of the different sections."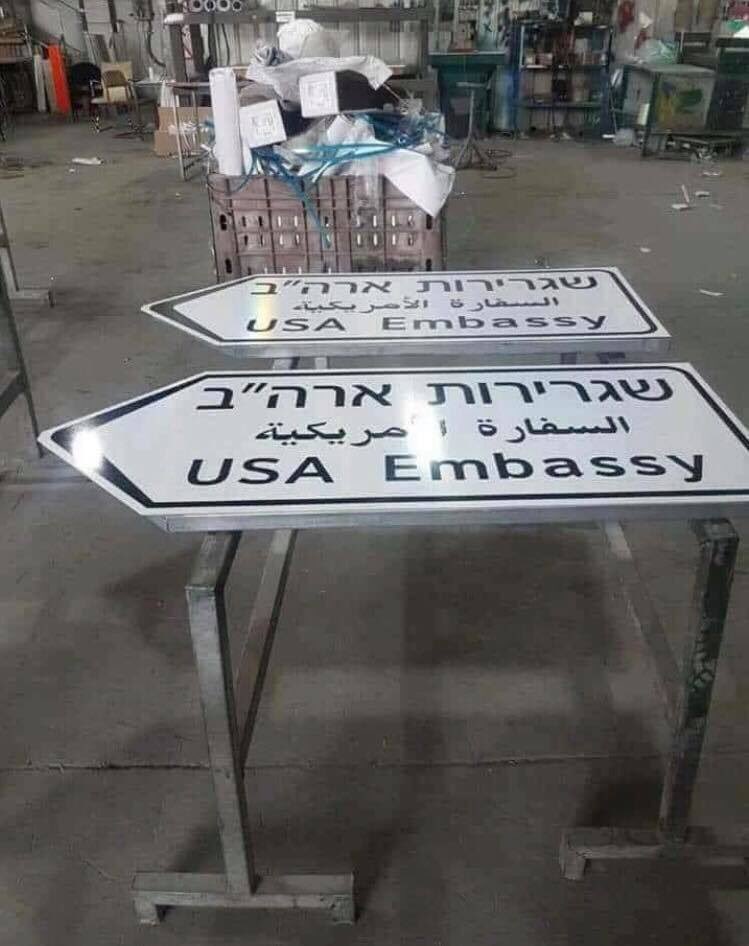 Gerald Steinberg:
The Israel Basher
The Wall and the Gate: Israel, Palestine, and the Legal Battle for Human Rights, by Michael Sfard
AIn September 2001, the United Nations Commission on Human Rights held a major conference in Durban, South Africa, ostensibly to mark the end of the apartheid regime. But the event, and particularly an "NGO Forum" attended by 5,000 delegates, was hijacked and turned into what some participants termed an anti-Israel and anti-Semitic carnival. In the final session, the leaders of the NGO Forum announced a plan to transfer the tools used in the anti-apartheid campaign to the dismantling of Israel, declaring the nation-state of the Jewish people guilty of apartheid, ethnic cleansing, and war crimes.
Since Durban, a small but generously funded army of ideologues has sought to implement this strategy, seeking to persuade governments (particularly European) and international institutions, such as the International Criminal Court, to isolate and demonize Israel.

Michael Sfard is among the most energetic, passionate, and articulate warriors on this battlefield. As an Israeli fiercely opposing the policies of his own nation, he automatically gains credibility among some audiences. Over many years, he has waged war in the Israeli courts and, more important, in arenas around the world that specialize in anti-Israel campaigns.

Sfard's weapon is international law—a nebulous, plastic, and readily manipulated commodity that has the feel and texture of real law (as practiced by lawyers and judges in individual nation-states), without the constitutional backbone.

His book The Wall and the Gate is a polemic, and there are no shades of gray or self-doubt. At no point does Sfard ponder complexities and contradictions, such as the absence of universality or reciprocity—two essential dimensions of any legitimate legal system. Thus, he glosses over the daily human-rights violations and war crimes committed by his "clients," as he paternalistically refers to Palestinians, repeating the standard victimization myths. His references to the horrors of terror that have taken so many Israeli lives are minor and parenthetical. For example, in condemning the Israeli separation barrier that has prevented many terrorist attacks, he says, "there will come a day, maybe when the conflict is over, when Palestinians will be unable to escape the duty to reckon with some of their organizations tactics."
Palestinian mayor sparks BDS storm by admitting he works for Israeli company
The mayor of the West Bank Christian town of Beit Jala, near Bethlehem, on Wednesday dropped a bombshell by admitting that he also works as a sales representative for Tnuva, the Israeli food processing cooperative specializing in milk and dairy products.

Nicola Khamis made the admission during an interview with the Palestinian Wattan TV.

The mayor's revelation drew strong condemnations, and many satirical remarks, from a large number of Palestinians on social media.

Several Palestinians pointed out that the mayor's revelation was a severe blow to the Boycott, Divestment and Sanctions Movement (BDS), which has long been spearheading a worldwide campaign to promote various forms of boycott against Israel.

"Some say that the reason behind the recent decline in your popularity is attributed to the fact that in addition to your job as mayor, you are also the representative of the Israeli company Tnuva in the [Bethlehem] area. What is your response to this claim?" Khamis was asked.
Berlin anti-Semitic belt assailant said to be Palestinian from Syria
A 19-year-old Palestinian asylum seeker from Syria turned himself in to German police Thursday after his violent anti-Semitic attack on an Arab Israeli man wearing a Jewish skullcap in Berlin caused outrage across Germany.

Police said the suspect they had already identified from the footage and witness statements had presented himself with a lawyer and would face a judge to be held on assault charges.

Bild daily identified him as a Palestinian from Syria named Knaan S. who was registered at a refugee home in Brandenburg state outside Berlin but was most recently living "out of a suitcase" in the capital.

The victim, initially thought to be Jewish, told German television on Wednesday night that he wasn't, but wanted to find out whether it was safe to walk in the street dressed as a Jew. He said he wore the skullcap as an experiment because he didn't believe a friend who told him it's too dangerous to wear one in public in Germany.

"I am not Jewish, I am an Israeli and I grew up in Israel in an Arab family," Adam Armush, 21, told broadcaster Deutsche Welle. "It was an experience for me to wear the skullcap and go out into the street yesterday."

He said he filmed the attack on him and a second man as evidence "for the police and for the German people and even the world to see how terrible it is these days as a Jew to go through Berlin streets."
In first, European Parliament condemns Hamas for terror, use of human shields
The European Parliament on Thursday overwhelmingly passed a resolution that denounces Hamas as a terrorist group that uses human shields, calls for Israel's destruction and "seems to aim at escalating tensions" at the Gaza-Israel border.

The motion also calls for the release of Israeli citizens and the bodies of fallen soldiers held by the Palestinian terror group in the coastal enclave.

The carefully calibrated text, which was the result of intense negotiations between the parliament's various factions but was eventually jointly submitted by all major political groups, also backs calls for probes into Israel's use of live ammunition to fend off protesters at the border and calls on Israel to exercise restraint.

It passed with 524 "yes" votes, 30 "no" votes, and 92 abstentions.

Pro-Israel advocacy groups welcomed the resolution, stressing the unusual fact that a European Union body found strong words of condemnation not only for Israel but also for Hamas.

Idit Rosenzweig-Abu, spokesperson of Israel's mission to the EU, said "the resolution adopted today is far from being pro-Israeli, however we are satisfied that unprecedented anti-Israeli clauses were cut out of the resolution and, most importantly, we are happy to hear a strong, clear call for the immediate release of the Israeli citizens and the return of the bodies of our soldiers held in Gaza."
The Men Who Didn't Disarm Syria—But Said They Did
On April 7, Syrian government forces, backed by Russia and Iran, used chemical weapons to attack the population of Douma, a rebel-held town in the hotly contested province of Eastern Ghouta. Dozens of men, women, and children were killed, and many more were made grievously ill.

I spent a few hours after the attack rereading the ludicrous coverage that greeted President Obama's announcement in 2013 that, rather than take military action, he had entered into an agreement with the Russians to remove and destroy Assad's chemical stockpiles. The Obama administration knew at the time that the deal would leave Assad plenty of armaments, but officials were happy nevertheless to make statements that left the public with a different and mistaken impression. These statements were often lawyerly, sophistic, and deceptive, using weasel-phrases like "declared chemical weapons." They assumed that the everyday voter would not recognize that the word "declared" signified a loophole Assad could drive a tank through.

What followed was a dress rehearsal for the Iran nuclear deal of 2015: The agreement was bad and not subject to congressional oversight or approval, the media happily retailed the Obama administration's message, and now that we are dealing with the fallout in lives and lost credibility from a bad deal deceptively marketed to the public, no member of the Obama-media echo chamber wants to be reminded of his colossal misjudgment and credulity.

Let's remind them.
UN security team in Douma targeted by gunfire while working with chemical inspectors
A United Nations security team working with international chemical weapons inspectors has been targeted by gunfire and a small explosion in the Syrian town of Douma.

According to the director general of the Organisation for the Prohibition of Chemical Weapons (OPCW), the team had been deployed to the location of the alleged chemical attack when they were targeted.

Speaking at an emergency session of the OPCW at its headquarters in The Hague, Ahmet Uzumcu said the team had deployed to Douma to carry out a security assessment of the area ahead of the inspectors' visit.

The Syrian government had told the team that they could not accompany them because a ceasefire agreement prevented them from entering the area.

Russian military police are understood to have escorted the UN team to Douma but at the first of two areas visited they were confronted by a large crowd and decided to move on.
Belgium companies sold deadly chemicals to Assad in violation of sanctions
Antwerp's Criminal Court has opened cases against three Flemish companies for the alleged violations of EU sanctions relating to the sale of illegal chemicals to the Syrian regime, according to a Wednesday report from the Belgium news weekly Knack.

The magazine reported that the Belgian companies – AAE Chemie, Danmar Logistics, and the shut-down Anex Customs – exported the chemicals to the Syrian regime, which included isopropanol, a chemical that can be used in the manufacturing of sarin nerve gas. Syrian President Bashar Assad's regime used sarin gas in a massive chemical attack on civilians in the Damascus suburb of Ghouta in 2013, resulting in the deaths of 1,4000 people. According to Knack and the website Syrian Archive, "Belgian companies exported 96 tonnes of isopropanol, a sarin precursor, to Syria between 2014 and 2016."

The joint media report said: "UN Comtrade statistics show that Belgium was the only EU member state that continued to export [iso]propanol to Syria since EU sanctions were imposed in 2013."

The report also showed that Belgium had sold deadly chemicals to Lebanon. The criminal trial in Antwerp involving the companies is slated for May 15.

Belgium's customs authorities filed the criminal case against the companies. The French wire service APA reported that the Belgian Finance Ministry said the criminal case involved "making false customs declaration, as the companies had not listed isopropanol on the shipping documents." Isopropanol can also be used for paint products.
Kurdish commander claims German jihadist tied to 9/11 attacks caught in Syria
A Syrian-born German national accused of helping to plan the September 11, 2001 attacks has been detained by Kurdish forces in Syria, a senior Kurdish commander told AFP Wednesday.

"Mohammed Haydar Zammar has been arrested by Kurdish security forces in northern Syria and is now being interrogated," the top official said, without providing further details.

Zammar, who is in his mid-fifties, has been accused of recruiting some of the September 11 hijackers to al-Qaeda.

He was detained in Morocco in December 2001 in an operation involving CIA agents, and was handed over to the Syrian authorities two weeks later.

A Syrian court sentenced Zammar to 12 years in prison in 2007 for belonging to the Muslim Brotherhood, a charge that at the time could have resulted in the death penalty.

But conflict broke out in Syria four years later, and many hardline Islamist prisoners were released from jail or broke free and went on to join jihadist groups fighting in the war.
Pro-Assad Regime Organization Paid Ohio Dem Dennis Kucinich $20,000
An organization that supports Syrian dictator Bashar al-Assad paid former Democratic Representative Dennis Kucinich $20,000 to speak to its organization last year.

The payment came out as part of the Democrat's financial disclosures since he is running for governor of Ohio. Originally, Kucinich did not list the source of the payments and referred to them as speaking fees without specifying who they came from, the Columbus Dispatch reports. The three speaking fees came to a total of $33,000.

The $20,000 payment came from the Association for Investment in Popular Action Committees, in El Cerrito, California. The speech was at the European Centre for the Study of Extremism in Cambridge, England. Kucinich's travel costs were also handled.

Kucinich has been to Syria several times before and has met Assad. The gubernatorial candidate is against most military actions the U.S. could be involved in and repeatedly attempted to impeach former President George W. Bush for the invasion of Iraq.

Kucinich is in an uphill battle to claim the Democratic nomination for governor. Former CFPB head Richard Cordray is the favorite to lock down the Democratic nomination.
They Don't Even Care That People are Watching
The only people pretending Jewish Voice for Labour, Free Speech on Israel or Jews For Justice for Palestinians (who all share the same members and officers) are really a part of the Jewish community are Corbyn and his acolytes.

It won't wash. The Board of Deputies and the Jewish Leadership Council have refused to sit down at the same table as them. Why on earth were they invited by Corbyn to sit down at a round table on antisemitism in the first place if they don't believe there is any?

Read the words of Alan Maddison in the final comment;
We cant just sit back and let these smears rob us of a GE victory for the sake of all our most vulnerable, including msny BAME and Muslim voters.

We surely have to plan going onto the attack. Those MPs inferring AS abuse from Labour members need to present their complaints and proof to Formby now. If they can't then they should be sanctioned if not expelled for bringing the Party and its leader into disrepute.

He has watched MPs lineup to read out the antisemitic filth they have been subjected to and then makes out as if they don't have any proof. Labour Against Antisemitism claim to have made thousands of complaints against Labour members and still he pretends that there's no proof and it's all just a smear.

These are the people Corbyn is pushing forward as representatives of the Jewish community in the United Kingdom.
LABOUR CANDIDATE DELETES WEBSITE AND TWITTER ACCOUNT AMID ANTI-SEMITISM ROW
Yesterday Guido revealed Labour's new parliamentary candidate in South Thanet Rebecca Gordon-Nesbitt runs a 'think tank' which defended Ken Livingstone and Jackie Walker and questioned the "Zionist sympathies" of Jewish MPs. Well, the think tank's website – registered by Gordon-Nesbitt – has now been taken offline, and its Twitter account which sent the offending tweets has been deleted.
Levin Rips Politico After Foreign Affairs Correspondent Speaks at J Street Conference: 'This Goes On All the Time'
Conservative radio host Mark Levin ripped into Politico Tuesday following a Washington Free Beacon report on one of its correspondents speaking at a conference put on by J Street, an anti-Israel organization.

The Free Beacon's Brent Scher reported:
>Politico foreign affairs correspondent Nahal Toosi spoke on Sunday at a conference put on by J Street, a far-left anti-Israel group currently waging an aggressive campaign against the confirmation of the Trump administration's secretary of state nominee Mike Pompeo.

Toosi was part of a panel discussion titled, "The Erosion of Diplomacy Under the Trump Administration." She was joined on stage by Rep. Gerry Connolly (D., Va.), a J Street-backedcongressman who has been critical of the administration's Israel policy, and Thomas Countryman, a former State Department official let go by the current administration who quickly emerged as a Trump critic.

J Street is actively campaigning against the confirmation of Pompeo. It described Pompeo as an "advocate for unnecessary wars" and predicted he would lead a State Department that "would do harm to American security, our international reputation, and the cause of peace."

On his national radio program, Levin read out Scher's report, which detailed Toosi's positive reports about J Street in contrast to her negative reporting on Pompeo.

"Nahal Toosi, the Politico foreign affairs correspondent, she's not a correspondent. She's a propagandist," Levin said.

Levin said Politico was hypocritical in its reporting on Sean Hannity, the pugnacious Fox News host and supporter of Donald Trump who was recently revealed to be a client of embattled lawyer Michael Cohen. A recent Politico headline read, "Cohen controersy tests Hannity's Teflon Sean reputation."
Dem Senator Calls on Liberals to Fight Anti-Semitism on Left
Sen. Brian Schatz (D., Hawaii) said Monday at the annual conference for J Street, a liberal Middle East lobbying group, that liberals need to condemn anti-semitism coming from the left.

Schatz argued in his speech, flagged by Tablet, that it is more difficult but necessary to call out bigotry coming from your side of the political aisle.

"In one year, anti-Semitic incidents have increased by nearly 60 percent. And frankly, it's coming from all sides," Schatz said.

He then cited a professor of Holocaust and Genocide studies who documented how Nazis were able to build a movement based in anti-Semitism.

"It's because the political parties never pushed back. Not the Social Democrats or the Communists in Germany, and not the resistance across the continent," Schatz said.

"We've got to remember this," Schatz said, "because the obscene call of anti-Semitism must be condemned every time it is heard."
Barnard College students vote to ask administration to divest from Israel
Nearly two-thirds of Barnard College's student body voted to ask the administration to divest from eight companies doing business with Israel.

In the results of the vote announced Wednesday, 64 percent of students want the Student Government Association to write the administration a letter asking the college, which is affiliated with Columbia University, to divest from Israel, the Columbia Spectator reported.

The question was included on the ballot for the annual student government elections. Turnout was almost 50%, the Spectator reported, the highest ever for a vote. The vote does not bind the student government to write the letter.

The government will meet on April 23 to consider whether to write the letter.

Pro-Israel students on campus said the measure's language was skewed and they were not given an opportunity to contribute to its wording. They said they were only given a day's notice of the government meeting considering the ballot earlier this month and then were not able to make a formal presentation there.
German Fruit Juice Giant Pulls Music Awards Sponsorship Amid Continued Outcry Over Antisemitic Rap Duo
Germany's largest fruit juice company on Thursday joined a growing assembly of musicians, artists and corporations expressing fury at the award of the country's most prestigious music prize to an antisemitic rap duo.

Juice producer Voelkel announced that it would cut all ties to the "Echo Awards," organized annually by the Federal Association of the Music Industry (BVMI), after the duo "Kollegah & Farid Bang" won the hip hop/urban category award at the ceremony in Berlin on Apr. 12 — Holocaust Remembrance Day in Israel.

The company slammed the "shameful comparison with victims of the Holocaust" contained in one of the duo's tracks, "O815."

"My body is more defined than those of Auschwitz inmates," the lyrics to the track say, before exhorting, "I'm doing another Holocaust, coming with a Molotov."

The award to the duo caused an outcry in Germany, with newspaper Die Welt criticizing the "cowardly silence of the music industry" and car maker Skoda threatening to pull sponsorship.
VICE News Misses Important Facts and Context on Hamas, Fatah, and Jerusalem
In addition, the piece lacks important context. Although the piece does quote Emmanuel Nahshon, of the Israeli Foreign Ministry, saying that "Jerusalem has been our capital since 1948, that's almost 70 years," it makes no mention of the 3000-year connection between Jews and Jerusalem, of the continuous Jewish presence in the city for almost all of that time, or of the ethnic cleansing of Jews from the city when Jordan captured it in 1948. While Tobani tells viewers that the Al-Aqsa Mosque is holy to Muslims because they believe that is where Muhammad ascended to heaven, and that the Church of Holy Sepulcher is where Jesus is believed to have been resurrected, she never explains why Jerusalem is holy to Jews. Instead, Toboni simplistically tells us, "For centuries, Jerusalem has been a holy city for three of the world's major religions," and that "different religious communities have been coexisting here for centuries." Palestinians, she also tells us, are "united in opposing Israeli control over Jerusalem." The fact that Jerusalem has never been the capital of a Palestinian state, or of any Muslim state, is never mentioned.

While, as noted above, Toboni does a good job of showing how violent Hamas is, the segment portrays that violence, and Hamas's popularity, as a natural response to events. She interviews Hanan Ashrawi, whom she introduces as "instrumental in the peace process for more than 30 years," without mentioning Palestinian rejection of peace and statehood offers in 2000, 2001, and 2008, without mentioning Palestinian failure to negotiate during the 2010 settlement freeze, and without mentioning Palestinian rejection of the Obama administration's 2014 proposed parameters. Instead, she airs, with no push-back, Ashrawi's claim that Hamas's popularity is due to the "failure of the peace process to deliver."

A more thorough report might have noted the possibility that Fatah corruption contributes to Hamas's popularity. Hamas's 2006 parliamentary electoral victory over Fatah has been attributed in part to Palestinians "looking for new leaders after years of living under a corrupt regime." Even one Fatah member said that "the electoral loss … was caused by 'mismanagement and the corruption by the mafia that came from Tunis' when the PA was formed." Such a report might also have mentioned that PA President Mahmoud Abbas was elected in 2005 to serve a four-year term, and has remained in office, without holding a new election, since then.

While ignoring these factors, Toboni makes much of Hamas's ostensible popularity – showing the huge crowds at their rallies, interviewing ordinary Gazans and asking why they support Hamas. What she never does show is what happens to those who oppose Hamas in Gaza. In addition to the 2007 violent coup, Hamas has been known to put Fatah members under house arrest or shoot them, and to extrajudicially execute those it claims "collaborate" with Israel.

Israeli actions, moreover, are portrayed as gratuitously violent. "You can hear Israeli gunshots coming over," Toboni reports at one point. "A couple of kids have already been taken away in ambulances." One young man is interviewed while in the hospital with a gunshot wound. "Can you explain what happened?" Toboni asks him. "I was burning tires to help the guys go in," he responds. Go in where? That question, like so many others, isn't asked.
"The Presbyterian Church USA Is Obsessed With Israel"
Here's a good rule of thumb. If someone from the Presbyterian Church (USA) tries to tell you their peacemaking agenda is not about the Jews, you can be sure it's about the Jews.

The Presbyterian Church USA, a dying mainline church with a long history of attacking Israel, will convene its General Assembly in St. Louis Missouri in June 16-23, 2018.

As of this writing, there are nine resolutions before the committee charged with issues related to the Middle East.

Eight of those nine resolutions are related to Israel.

Only one is related to the ongoing civil war in Syria, which has cost half a million people their lives.

In the course of this war, the Assad regime has used chemical weapons to drive thousands of people from their homes. The regime has been accused of running extermination camps where its opponents are murdered and their bodies placed in mass graves.

The Assad regime has gassed its opponents, dropped barrel bombs on people lined up at bakeries to get bread. It has strafed, shot and starved half a million people, driven millions of Syrians into exile and displaced millions of its citizens internally.

Despite these manifest crimes against humanity, the denomination's peace activists have gotten one — only one — overture on the agenda of the PCUSA's upcoming General Assembly.
Haneen Zoabi comes to town.
In a perfect world, Israeli MK Haneen Zoabi would be held up as an example of Israel's pluralistic and democratic nature. An Arab woman, educated in Israeli universities and elected to the Kenneset is surely a testimony to Israel's vibrant pluralism and vigorous democracy.

We don't live in a perfect world.

Instead, Zoabi is crisscrossing the Bay area, spreading lies about the state she calls home, enabled by some of the most extremist groups in the Bay area.

A variety of vehemently anti-Israel groups have been sponsoring and promoting Zoabi's Bay area tour. "Jewish" Voice for Peace is a sponsor and has freely promoted this open supporter of Hamas.

Zoabi has appeared at the Ramallah Institute, at Stanford, at Berkeley City hall (invited by the equally extreme Cheryl Davila), at UC Berkeley and on KPFA, a local radio station.
J.K. Rowling is giving a master class in identifying anti-Semitism and it's magical
There's an unsettling debate underway in Britain about whether the right or the left is more anti-Semitic, and videos of Jewish members of Parliament reading out some of the anti-Semitic invective they've suffered have gone viral.

J.K. Rowling, the non-Jewish author of the Harry Potter series, decided to weigh in on Wednesday, defining anti-Semitism for her 14.4 million Twitter followers.

She posted a screen grab of a non-Jew gentile-splaining what Judaism is — "Judaism is a religion not a race" — and gently explained why this is hardly relevant to defining anti-Jewish bias.

"Most UK Jews in my timeline are currently having to field this kind of crap, so perhaps some of us non-Jews should start shouldering the burden," she said. "Antisemites think this is a clever argument, so tell us, do: were atheist Jews exempted from wearing the yellow star? #antisemitism."

Rowling's head-smacking was almost audible as she sorted through responses to that tweet, including one that said arguing against anti-Semitism was "culturally insensitive" to Muslims.

"When you only understand bigotry in terms of 'pick a team' and get a mind-boggling response," she said.

She also reacted with impatience — attaching a GIF of an exasperated Hugh Laurie — when someone argued that Arabs can't be anti-Semitic because they are Semites. "The 'Arabs are semitic too' hot takes have arrived," she said.
The 'Arabs are semitic too' hot takes have arrived. #Antisemitism pic.twitter.com/4vrAbnwVB6

— J.K. Rowling (@jk_rowling) April 18, 2018
Canary Mission:
SJP and "Intifada"
Since the 1980's, the Arabic term "Intifada" has borne the connotation of violence and violent Palestinian uprising in Israel.

Israel experienced the First Intifada from 1987-1993 and the Second Intifada from 2000-2005. The so-called Knife Intifada took place from 2015-2016.

The violence that took place during these periods of uprising took the form of rock-throwings, stabbings, shootings, car-rammings and bombings of civilian targets. Such attacks were often orchestrated by terror organizations, in particular by the Popular Front for the Liberation of Palestine (PFLP) and Hamas.

Students across North America who seek a space to show their support for "Intifada" find their outlet in the notorious hate-group Students for Justice in Palestine (SJP).

The violence that entails "Intifada" is terrorism. Nevertheless, declaring support for "Intifada" is acceptable speech amongst SJP and its activists.

54 SJP activists, officers and affiliates who have all expressed support for "Intifada" are listed below.
If you want to know what liars @jvplive are, they have a pinned tweet bragging about @MSNBC's use of map showing "Palestinian Loss of Land," but don't tell you that MSNBC apologized for using the map because it was inaccurate and historically false https://t.co/07zHL3tSRp pic.twitter.com/iFRVWu4J4w

— Legal Insurrection (@LegInsurrection) April 19, 2018
Louis Farrakhan Gives Insane Lecture Linking Star Of David To Sexual Immorality
A bizarre and disturbingly anti-Semitic lecture about the Star of David posted in 2016 has resurfaced online. Louis Farrakhan, the 84-year-old head of the Nation of Islam, links the Jewish symbol to the Biblical mark of the beast and sexual immorality.

Farrakhan presents the image of the Star of David on a screen and makes note of the six triangles. "Each angle in an equilateral triangle has how many degrees?" he asks, smiling. "60," reply audience members in unison, much to Farrakhan's delight. "So, the Bible says, count the number of a beast, for it is the number of a man," he notes.

After connecting the Star of David to the mark of the beast, the anti-Semitic minister gives a tutorial on how the Jewish symbol, when superimposed over the body, illustrates sexual immorality.

The top triangle, he says, relates to "spiritual wisdom," but the bottom triangle is another story.

"You notice where the point is, right?" he asks the audience, pointing to the bottom point of the Star of David superimposed over an image of the human body. He also linked the bottom of the triangle to women wearing v-neck shirts and tight pants to "expose the 'v'".

"It's the same with us men," he continued. "You got on these tight pants, with the outline of your penis; sisters walking; they lookin'; 'That brother's heavily endowed.'"

"When the white man wants to excite a man, what does he do? See, it's boobs and butt," Farrakhan said, pointing to the Star of David. "You're the boob and butt generation, and now, you really believe that booty is beauty."
PreOccupiedTerritory:
Local Man Doesn't Need Haaretz To Help Him See Worst In Everything Israel Does (satire)
The Jewish State celebrates its seventieth anniversary today, an occasion that the writers, editors, and publisher of the country's most prestigious daily take as yet another impetus to find fault with anything they can about the society, but one area resident disdains those who rely on that publication for identifying shortcomings, problems, crimes, and other negative traits.

Nimrod Grinchman, 50, told reporters today that while he appreciates Haaretz for some of its reporting and commentary, anyone who cannot come up with the least charitable interpretation of events regarding Israeli government and society without reading the paper – whether its online or printed forms, Hebrew or English editions – remains an intellectual lightweight and not worth his time.

"I appreciate what Amos Schocken and company are trying to do," he stated, referring to Haaretz's publisher. "But it doesn't take a genius to choose the worst possible characterization of Israel, its leadership, and its dominant religion without reading what this group pf writers has to say first. I, certainly, don't need to read Gideon Levy before asserting that Jewish sovereignty in our ancient homeland is a mistake and a crime against Palestinians. Only losers, if you'll pardon my frankness, who can't think for themselves must depend on the likes of Rogel Alpher for regular doses of self-loathing, pessimist weltschmerz, and can't generate it on their own."

Grinchman nevertheless subscribes to the publication, as he has no other convenient avenue for remaining apprised of cultural or political events not couched in unacceptably patriotic terms. "The tabloids are for hoi polloi," he sniffed, dismissing Yediot Aharonot, Maariv, and their online sister publications. "What Haaretz does have going for it is a market share under four percent, which is on the high side for my tastes, bordering on the mainstream, but still low enough to remain within the bounds of acceptability."
Suspected Brussels Jewish museum killer to stand trial
Frenchman Mehdi Nemmouche was ordered Thursday to stand trial in Brussels for allegedly killing four people at a Jewish museum four years ago in a jihadist attack, his lawyer said.

Judges decided there was enough evidence to try Nemmouche, 33, and alleged accomplice Nacer Bendrer, who is also French, in the Belgian capital for the attack in 2014, lawyer Henri Laquay told AFP.

He did not name a date but the trial is expected to begin later this year or early next year.

The judges decided there was not enough evidence to put Mounir Attalah, a third Frenchman linked to the attack, on trial.

On May 24, 2014 a gunman armed with an assault rifle opened fire in the entrance hall of the museum in the center of the Belgian capital, killing two Israeli tourists, a French volunteer, and a Belgian museum receptionist.

Six days later Nemmouche was arrested in the southern French port city of Marseille when getting off a bus from Brussels.

Nemmouche had returned from Syria where he had been fighting with Islamist extremists.
IsraellyCool:
Did You Know? Washington Bullets Were Renamed After Rabin Assassination
I'm filing this under Wow, Just Wow:

The crowd was still singing as Israeli Prime Minister Yitzhak Rabin walked offstage at a Tel Aviv peace rally. His motorcade was parked around the corner, through a throng of supporters waving flags bearing the Star of David, hailing the first progress in Israeli-Palestinian peace in a generation.

The songs continued. Rabin shook supporters' hands. Then three shots rang out from the gun of a Jewish ultranationalist. Two bullets struck Rabin in the arm and back. He died in surgery later that night.

Within hours of the attack, news reached Abe Pollin, a Washington developer, owner of Washington's National Basketball Association and National Hockey League teams, and Rabin's close friend.

Not even a week after the prime minister's death on Nov. 4, 1995, and four days after his funeral, Pollin declared his basketball team would no longer bear the name "Bullets," the moniker the team had had for 32 years. Washington had endured a rash of drug- and gang-fueled gun violence in the early 1990s that made it one of the most deadly cities in the country. Now, to Pollin, the shooting epidemic looked worldwide.

"My friend was shot in the back by bullets," he said, announcing his decision. "The name 'Bullets' is no longer appropriate for a sports team."
IsraellyCool:
The Amazing Story of the Mossad-Run Holiday Resort
This is the first time I have ever read this story. It is quite simply amazing, and shows the Mossad at their ingenious best.

Arous was an idyllic holiday resort in the Sudanese desert, on the shores of the Red Sea. But this glamorous destination was a base for Israeli agents with a secret mission.

"Arous on the Red Sea, a wonderful world apart," the glossy brochure says, pronouncing it "the diving and desert recreation centre of Sudan"

Illustrated with pictures of putty-coloured chalets on a Sun-drenched beach, a smiling couple in scuba gear, and varieties of exotic fish, the advertisement boasts of "some of the best, clearest water in the world". As night falls – "after the landscape colours have paled" – there are, it says, "breathtaking views of the heavens, aflame with millions of stars".

The pamphlets were printed in their thousands and distributed in specialist travel agents across Europe. Reservations were booked through an office in Geneva. And over time hundreds of guests went on holiday there.

The only thing was, unbeknown to the guests or the authorities, the Red Sea diving resort was entirely fake.

It was a front, set up and run for more than four years in the early 1980s by operatives from the Mossad, Israel's intelligence agency.

They used it as a cover for an extraordinary humanitarian mission – to rescue thousands of beleaguered Ethiopian Jews stranded in refugee camps in Sudan and evacuate them to Israel. Sudan was an enemy Arab country, and it had to be done without anyone finding out, either there or at home.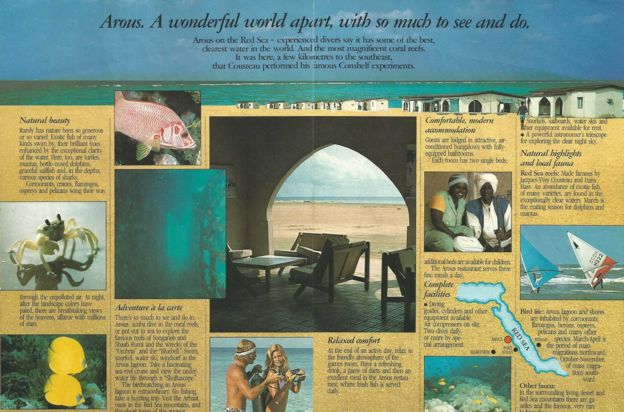 ---
---
We have lots of ideas, but we need more resources to be even more effective. Please
donate today
to help get the message out and to help defend Israel.