From Ian:
---
David Brog:
Mahmoud Abbas' Embrace of Terror
Why is there peace between Israel and Jordan? Because King Hussein said "yes" to Israel's peace offer. He said "yes" because he recognized the humanity of Israelis and the necessity of compromise. He said "yes" because deep down he hated the murder done in his name.
Why is there no peace between Israel and the Palestinians? Because Mahmoud Abbas and his predecessors said "no" to Israel's peace offers. They said "no" because they fail to recognize the humanity of Israelis and the necessity of compromise. They said "no" because they celebrate and even reward the acts of violence done in their name.
And make no mistake about it, Israel's peace proposals have been frequent and far reaching. The Israelis offered the Palestinians a state of their own on at least five separate occasions – in 1937, 1947, 1967, 2000/2001 and 2008. In 2008, the territory on offer included effectively all of the West Bank (with land swaps) and the Arab neighborhoods of East Jerusalem. Gaza was already under Palestinian control.
Abbas' predecessors turned down the first four offers. Abbas turned down the 2008 offer. This rejection puzzled many observers. After all, Abbas was supposed to be different. He was supposed to the long overdue Palestinian moderate. Many still see him that way.
But it's become increasingly apparent that Abbas is not—and never has been—the benign uncle of Israeli dreams. In our interconnected digital world, new evidence of Abbas' true character is emerging almost daily. Do you want to know why Israel's conflict with the Palestinians rages on? Look no further than Mahmoud Abbas' Facebook page.
David Brog:
350 Wrongs And One Right
Young progressives have an Israel problem. They believe that Israel is occupying the land on which the Palestinians want to build their state, thereby rendering them stateless. And they're convinced that this makes the Palestinians the last stateless people on planet earth. As Palestinian President Mahmoud Abbas phrased it in 2014, "we are the only people on earth still living under occupation. Not acceptable."
The underlying claim is certainly true. The Palestinians are stateless. But this doesn't necessarily mean that Israel is to blame for it. National suffering, much like personal pain, can be self-inflicted.
The fact is that the Israelis have offered the Palestinians a state in substantially all of the West Bank and Gaza – or in even larger territories — on five separate occasions. The first offer was made in 1937. The most recent offer was made in 2008. Palestinian leaders turned down each of these opportunities. This history of independence offered and rejected should at least temper the zeal of those seeking to blame Palestinian statelessness on Israel.
It's also important to note that statelessness is not nearly as rare as Israel's critics claim. President Abbas' protestations notwithstanding, the Palestinians are not the only occupied people on the planet. Far from it. The Encyclopedia of Stateless Nations (yes, there actually is such a thing) contains detailed entries for 350 stateless peoples who are actively seeking their independence.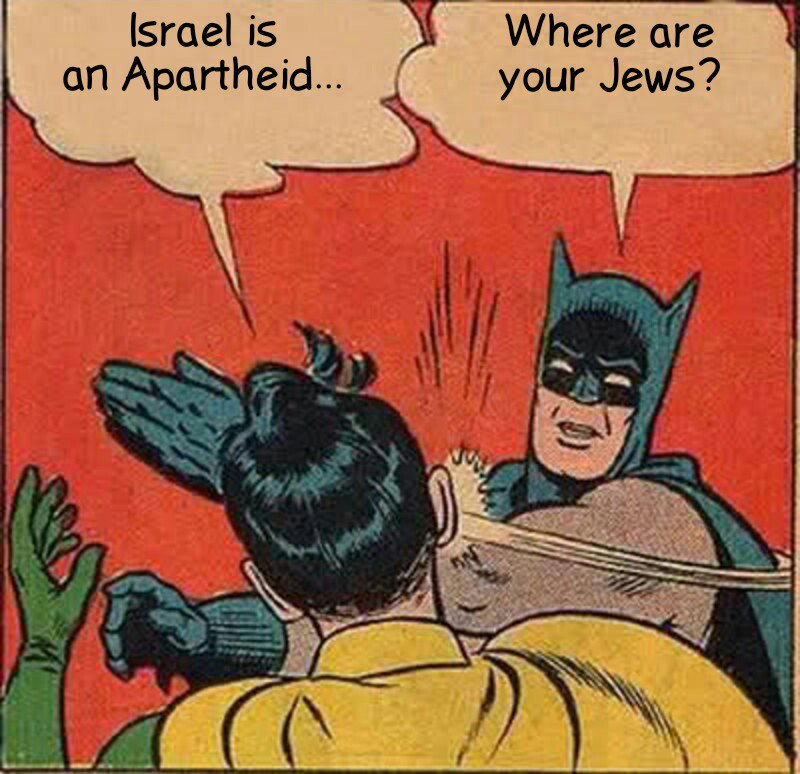 Statement from family of Leon Kanner on Rasmea Odeh plea deal
Earlier we reported that Palestinian terrorist Rasmea Odeh had agreed to a plea deal in her immigration fraud case, Terrorist Rasmea Odeh cops plea deal, to leave country.
Under that plea deal, Rasmea would avoid prison time, but would require her to forfeit her U.S. citizenship and be deported (likely to Jordan initially). Her plea hearing will be held on April 25, 2017 at 2:30 PM, at federal court in Detroit.
The plea on immigration fraud resulted from Rasmea's failure to disclose on her visa papers (in 1994) and naturalization papers (2003) that she had been convicted in Israel in 1970 of the bombing of the SuperSol supermarket in Jerusalem, killing Hebrew University students Edward Joffe and Leon Kanner.
After the announcement of Rasmea's plea deal, the Kanner family provided me with the following statement:
As in many instances in the past, also at present, as the plea deal hearing of Ramse Odeh's citizenship fraud approaches, we feel it is of great importance to preserve the presence of Leon Kanner and Edward Joffe, whose actual voices she silenced forever in the cruel terrorist act she chose to take forward in Jerusalem on February of 1969.
We have been living the loss for almost 5 decades, and though the pain carries on, so does the memories of Leon's life and all that he had achieved and also dreamed of in the future.
What's left to do is to bring true justice forward in the decision regarding the plea. We wish to express our vigorous support to the US Department of Justice Attorney Team who so professionally has been carrying on the prosecution process.
We are hopeful and certain that the court will reach the best decision and justice, keeping in mind the true meaning of victim and victimizer.
Sincerely,
The Kanner Family
IsraellyCool:
Al Jizz Paints Terrorist Ahlam Tamimi As True Victim of Sbarro Suicide Bombing
Al Jizz has an interview with unrepentant Sbarro terrorist Ahlam Tamimi, currently living the good life in Jordan where she can tweet threats against Israel, after Jordan blocked US attempts to extradite her.


Israel opens the door of hell after murder AL_FUQHA

Even though the suicide bombing she helped pull off wounded 145 and killed 15 (half of them children), Al Jizz paints Tamimi as the victim here.
Ahlam al-Tamimi, 37, never imagined that the quiet life she led for several years in Jordan would be turned upside down when the United States Department of Justice filed criminal charges against her demanding her extradition from Jordan and placing her on the FBI's most wanted list.
In an interview with Al Jazeera at her home in the Jordanian capital, Amman, Tamimi said that her ordeal with the US extradition request started last September when she was arrested by the Jordanian branch of Interpol while she was driving to visit her parents. After spending one night in jail, she posted bail and started her legal fight against her extradition through Jordanian courts, which ended last Tuesday, seven months later.
When asked why she thinks the US government decided to go after her after all these years, and after she was tried, convicted and served time in Israeli jails, she said: "I was really shocked at the American behaviour.
UK police: London attacker acted alone, motive may remain a mystery
The terrorist who killed four people outside the British Parliament building last week acted alone and his motives may never be known, UK police said.
In a statement late Saturday, the Metropolitan Police's Counter Terrorism Command revealed that 82 seconds passed from the moment on March 22 when Khalid Masood rammed his car into pedestrians and then exited the vehicle to attack police with a knife, until the moment he was shot dead by officers.
Deputy Assistant Commissioner Neil Basu said that even if Masood acted alone, those who may have incited him to commit the crime will be tracked down.
"We still believe that Masood acted alone on the day and there is no information or intelligence to suggest there are further attacks planned.
"Even if he acted alone in the preparation we need to establish with absolute clarity why he did these unspeakable acts, to bring reassurance to Londoners and to provide answers and closure for the families of those killed and the victims and survivors of this atrocity.
"We must all accept that there is a possibility we will never understand why he did this. That understanding may have died with him.
UK minister: WhatsApp must make itself accessible to police
Encrypted messaging services like WhatsApp must make their platforms accessible to intelligence agencies, a top British security official declared Sunday amid reports that the Westminster attacker used the service minutes before his assault on Parliament.
Home Secretary Amber Rudd said it is "completely unacceptable" for messaging services to provide end-to-end encryption that means security services cannot listen to plots being discussed.
"We need to make sure that organizations like WhatsApp, and there are plenty of others like that, don't provide a secret place for terrorists to communicate with each other," she said.
Rudd also urged technology companies to do a better job at preventing the publication of material that promotes extremism.
Anger over NUS statement on Westminster terror outrage that fails to mention the murdered PC and instead focuses on Muslims 'who will be especially fearful of racism'
The president of the National Union of Students has caused fury among many after laying out her concerns on Islamophobia in the UK without mentioning the policeman who was murdered in the Westminster attack, in a statement on Wednesday's bloodshed.
In a press release on Friday Malia Bouattia, who was elected as the NUS leader in 2016, paid a brief tribute to the four victims of the terror raid at the beginning of the statement.
However she used the bulk of the letter to urge students to 'be aware of the concerns of Muslim, migrant and racialised students in the days and weeks ahead.'
The policeman died stopping killer Khalid Masood entering the Houses of Parliament with a knife.
Bouattia's statement read: "I also want to extend our solidarity to the many Muslims and migrants who at this time will be especially fearful of racism and abuse.
"We must stand firm against all attempts to stoke up Islamophobia or intolerance against migrants of any nationality, especially at a time of increased hate crime against many communities across society.
The 30-year-old wrote: 'I also want to extend our solidarity to the many Muslims and migrants who at this time will be especially fearful of racism and abuse.
In Wake of Westminster Attack, Probe Reveals Jewish Schools Among 'Perfect Targets' Identified by ISIS on Impenetrable Internet Platform
ISIS called for attacks on key British targets – among them Jewish schools, museums, pubs and political leaders — mere weeks before "lone wolf" terrorist Kahlid Masood plowed his car into innocent people crossing Westminster Bridge last Wednesday, killing two and wounding dozens, then rammed the gates of the Parliament building and stabbed a policeman to death, before being shot dead, the Sunday Mirror reported on Sunday.
According to the report, based on a probe conducted by the UK daily, ISIS members used the secret messaging service Telegram to convey its message – "Fight Them" — along with a picture of a Jihadi John look-alike in front of Big Ben, next to a fireball and tattered Union Flag.
Telegram, a network with more than 100 million active users created in 2014, provides "end-to-end encryption," making it what the Mirror called a "go-to tool for terrorists," as security forces cannot intercept information.
As The Algemeiner reported last month, an ISIS-linked channel on Telegram has been calling on aspiring "lone-wolf" terrorists in the West to carry out attacks against Jewish targets, particularly in Britain, by disguising themselves as Jews and concealing weapons in their clothes.
This call to action was posted in a chat room called "Lone Mujahid," which regularly features guides to committing jihad and bomb-assembly and knife-attack tutorials.
Dermer: For first time in decades, 'no daylight' between US and Israel
In a clearly intended rebuke to former US president Barack Obama, Israel's Ambassador to the United States Ron Dermer told a packed crowd at the annual AIPAC policy conference that President Donald Trump's administration has brought a level of closeness between the two allies that has eluded his predecessors.
"For the first time in many years, perhaps even many decades, there is no daylight between our two governments," he said.
Dermer also told the confab's opening session Sunday that there was a "meeting of the minds" between Benjamin Netanyahu and Trump during the prime minister's meeting in Washington last month.
On peace in the Middle East, Dermer said there was now "a real prospect" for "reconciliation in the region."
Dermer, who assumed his post in September 2013, had a famously acrimonious relationship with the Obama administration, most notably during the intense and highly public dispute between Netanyahu's government and Washington over the Iran nuclear deal.
The term "daylight" was instantly evocative of the relationship between the Netanyahu government and the Obama administration.
Analysis: Trump's Israel agenda faces AIPAC test
The American Israel Public Affairs Committee convenes Sunday with a fixed agenda, set to press members of Congress to punish Iran for its regional behavior, combat efforts to delegitimize Israel and maintain robust US defense aid for the Jewish state.
But when AIPAC hosts senior members of the Trump administration at its conference for the first time, the new president's staff will have a stage – and an opportunity – to outline an Israel policy agenda of their own.
So what will the White House bring to the table?
President Donald Trump's team supports the lobby's existing agenda, which includes passage of two significant bills in Congress that have already received substantial bipartisan support. One of those bills would impose new non-nuclear sanctions on Iran, while the other would target international non-governmental organizations and bodies that seek to boycott, divest and sanction Israel over its treatment of the Palestinians.
Nikki Haley, the president's ambassador to the United Nations, is likely to express support for both of these initiatives. In her current role she has repeatedly condemned bias against Israel at the UN, and has threatened to pull US participation and aid from several of its agencies should they continue to disproportionately target the Jewish state.
Vice President Mike Pence, who will address the crowd of 18,000 followers on Sunday night, is also likely to support these two bills. But he, more than any other speaker, is most likely to relay Trump's hopes for a negotiated peace agreement between Israelis and Palestinians – and his belief that "now is the time to make a deal," as Trump told Palestinian Authority President Mahmoud Abbas in their first phone call earlier this month.
Watch: Anti-Israel protesters block entrance at AIPAC conference
Anti-Israel protesters demonstrated outside the opening of the 2017 AIPAC conference in Washington DC Sunday.
Some protesters formed a human chain in front of the entrance to the conference, while others gathered nearby chanting slogans.
Counter demonstrations by pro-Israel groups were also held near the entrance of the conference, with several scuffles between pro and anti-Israel demonstrators reported.
Tens of thousands of Jews and non-Jewish Israel supporters are expected to take part in the conference of the largest American pro-Israel lobby group, whose annual meetings have drawn Prime Ministers, presidents, and other world leaders.
Former British Prime Minister Tony Blair spoke early on Sunday at the opening of the conference, along with Israeli Ambassador to the US Ron Dermer and President Paul Kagame of Rwanda.
Other guest speakers slated to attend the conference are Vice President Mike Pence, Israeli Education Minister Naftali Bennett (Jewish Home), Opposition Leader Isaac Herzog (Zionist Union), as well as members of Congress.
'The embassy will be moved to Jerusalem - quietly'
Establishment Jewish organizations in the US were quick to pin the blame for a recent spate of bomb threats against Jewish institutions on the election of Donald Trump, his supporters, and even the president himself.
The claim was made despite a dearth of evidence that the president, his entourage, or his supporters were actually responsible, directly or indirectly, for the uptick in anti-Jewish harassment. That did little, however, to dampen the oft-repeated claim by left-leaning media outlets and establishment Jewish groups that Trump's election and the legitimization of a vaguely defined "Alt-Right" somehow encouraged anti-Semitic activity.
Since then, however, neither of the two individuals arrested in March for the wave of bomb threats appear to have any ties to the Alt-Right, nor do they appear to be supporters of the president. One, Juan Thompson, is an African American journalist with ties to the far-left; the other, an American-Israeli teenager with alleged mental issues who may have been paid for foreign sources for his efforts.
Despite this, apologies to the president from his accusers have not been forthcoming.
BBC on new US ambassador to Israel: high on adjectives, low on accuracy
On the evening of March 23rd BBC News was able to tell its international audiences that the newly confirmed US ambassador to Israel is "controversial", "right-wing", "pro-settlement", a "hardliner" and a "critic of the two-state solution".
However, BBC News was less capable of informing its audiences what the new envoy is called.


In an article headlined "Pro-settlement hardliner Friedman confirmed as US envoy to Israel" which appeared on the BBC News website's US & Canada and Middle East pages on March 23rd, the BBC fortunately did manage to get the ambassador's name right.
TV report says Israel may agree to settlement limits in exchange for new Amona
Israel and the US are close to reaching an understanding on settlement construction that would see Jerusalem commit to construction limits in return for being allowed the build the first new settlement in 25 years, Channel 2 reported Saturday.
Prime Minister Benjamin Netanyahu has promised to build a new settlement for the residents of the illegal West Bank outpost of Amona, which was evacuated in January, but has encountered resistance from the administration of US President Donald Trump.
Netanyahu's office denied the report as "not true."
The report comes amid mounting speculation on the outcome after four days of high-level discussions between the administration and an Israeli delegation, which concluded Thursday.
The Channel 2 report, which called the purported understandings "the Trump formula," followed a report in The New York Times, which said that Israel is expected to make a general commitment to the Trump administration to slow settlement construction, but will likely not commit to numbers or specific areas.
After the Washington talks, the White House believes it is currently unrealistic to expect Jerusalem to provide a more substantial pledge, officials told the Times.
The administration indicated Thursday that the talks had not led to any concrete agreement on Israel's ongoing settlement construction.
Netanyahu denies deal to limit West Bank settlement construction
Prime Minister Benjamin Netanyahu on Sunday said media reports of a supposed agreement with Washington to limit West Bank settlement construction were inaccurate and that negotiations on the matter were still in progress.
The prime minister's denial came a day after Channel 2 television said Israel and the US were close to reaching an understanding on settlement building that would see Jerusalem commit to construction limits in return for being allowed to establish the first new settlement in 25 years.
Netanyahu has promised to build a new settlement for the residents of the illegal West Bank outpost of Amona, which was evacuated in January, but has encountered resistance from the administration of US President Donald Trump.
At the start of the weekly cabinet meeting Sunday, Netanyahu sought to dispel the claims.
"In the past few days there have been reports in the media about alleged agreements in the talks we are holding with the White House regarding settlement construction," Netanyahu told ministers. "There are many incorrect things in these reports, I will not go into details. Our talks with the White House are continuing and I hope they will end soon."
On Saturday Netanyahu's office also labeled the report as "not true."
Israel 'will consider US concerns' on settlement construction
After a week of talks in which senior advisors to U.S. President Donald Trump and senior advisors to Prime Minister Benjamin Netanyahu worked together to try and reach agreements on a policy for construction in Judea and Samaria, the White House on Thursday published a statement saying the talks had been "exceptionally complicated ... serious and constructive, and they are ongoing."
The statement noted the American representatives, headed by Trump's special envoy to the Middle East Jason Greenblatt, had reiterated "President Trump's concerns regarding settlement activity in the context of moving towards a peace agreement. ... The fact that both governments dedicated such senior delegations for nearly a full week of talks reflects the close cooperation between the two countries and the importance both assign to this vital task."
Netanyahu's Chief of Staff Yoav Horowitz headed the Israeli delegation, and Israeli Ambassador to the U.S. Ron Dermer was also present at the negotiations. On Friday, Jerusalem Mayor Nir Barkat met with Greenblatt at the White House. The two discussed issues concerning Jerusalem. Barkat said that Greenblatt truly loves Jerusalem, and that it was important to him to help strengthen the city.
An administration official told The New York Times on Friday that the talks were not expected to lead to only a general commitment on Israel's part to slow settlement construction, but rather specific promises.
More hate speech with a UN mic: Israel accused of SEXUALLY HARASSING PALESTINIANS, BEING A SERIAL KILLER
An Israeli-sponsored UN resolution – the first to focus on the subject of eliminating sexual harassment in the workplace - was unanimously adopted by the UN's top women's rights body, the Commission on the Status of Women. Following its adoption on March 25, 2017, Iran and Arab nations took the opportunity to accuse Israel of sexually harassing Palestinians, as well as everything from being a serial killer to apartheid.
Just two hours later, the same UN body adopted only one resolution condemning any state anywhere for violating the rights of women: Israel for violating the rights of Palestinian women.
The highly inflammatory remarks from Iran included accusations of Israel being an apartheid regime, of openly practicing racism, of cold-blooded killing, and even of being a serial killer. Iran's own record on women's rights involves stoning women for adultery, unpunished female genital mutilation, flogging for "inappropriate" attire, and widespread discrimination in economic and social spheres, including valuing a woman's testimony as half that of a man.
The representative of Oman, speaking on behalf of the "Arab Group," focused his remarks on accusing Israel of violence and sexual harassment of Palestinian and Arab women and children. Oman, which also values a woman's testimony as half that of a man, has no law against sexual harassment or spousal rape. Forced marriage and female genital mutilation are common.
JPost Editorial:
A rotten apple?
Although the suspects arrest may have solved the crime of the scourge of phone threats against Jewish institutions, it does not mean that the fight against antisemitism can ease in the least.
Don't forget that during the period of the bomb scares, there were also cases of Jewish cemetery desecrations and of swastikas scrawled on synagogue walls in the US.
According to a study released last week by the World Jewish Congress, antisemitic posts are uploaded to social media every 83 seconds, mostly on Twitter. Following the disclosure about the suspect, antisemites had a field day, posting that if the JCC bomb scares were fake, then maybe the Holocaust was as well.
This case may be a unique aberration, but the threats from real antisemitism are far from rare.
US Attorney-General Jeff Sessions said in a statement at the end of the week that "the Department of Justice is committed to protecting the civil rights of all Americans, and we will not tolerate the targeting of any community in this country on the basis of their religious beliefs."
Let's hope that commitment is met and the scourge of antisemitism is fought with the same tenacity that it took to uncover these appalling actions.
Breakthrough in JCC bomb threat case said to come after Trump sent FBI to Israel
Israeli police only managed to zero in on the Jewish Israeli-American teen suspected of calling in the JCC bomb threats after US President Donald Trump sent over a team of 12 FBI agents to Israel in recent weeks, Haaretz reported.
Although the investigation has been ongoing for the past two years, the breakthrough that led to the Thursday arrests of the teen and his father was only reached after FBI investigators arrived in Israel several weeks ago, the daily said, citing police sources.
Trump's intervention is significant as he had been heavily criticized for not doing enough to end the threats to Jewish centers and for not emphatically condemning anti-Semitsm.
The report did not specify what the FBI agents managed to do that their local counterparts could not.
The suspect, whose name is currently banned from publication in Israel, is refusing to talk to authorities and police have still not managed to access his computers.
However, police revealed details of his modus operandi.
The youth had apparently been making bomb threats for over two years, but the urgency in apprehending him increased following a spate of threats to Jewish community centers in the US.
JCC bomb threat suspect reportedly behind over 1,000 calls
The Israeli-American teenager suspected of being behind the recent bomb threats to JCCs and other American Jewish institutions reportedly made more than 1,000 threatening phone calls over the past two years.
The suspect, whose name is being withheld by a gag order, is alleged to have targeted schools and other public institutions in the United States, Canada, Australia and New Zealand, the Yedioth Ahronoth daily reported Sunday.
Reports said he delivered the threats over a period of two years. He is believed to have been behind at least two threats to Delta Airlines, resulting in the grounding of planes already in the air.
Israeli police only managed to zero in on the suspect after US President Donald Trump sent a team of 12 FBI agents to Israel in recent weeks, Haaretz reported.
Following arrest of Israeli teen, US Jews fear rise in anti-Semitism
Officers at the Israel Police's Cyber Crimes Unit continued over the weekend to try to discern what drove an 18-year-old Israeli teen from Ashkelon to make hundreds of false terrorist threats against Jewish institutions across the United States and the world.
Investigators were examining whether the suspect worked alone or colluded with others. They were investigating whether he received financial compensation for his hoax threats -- aided by the use of the bitcoin digital currency -- in light of suspicious movements in his bank account.
Police officials over the weekend speculated that the teenager, who rarely left his home, enjoyed the sense of empowerment provided by his criminal endeavors. From his bedroom in Ashkelon, he fomented panic and fear that mobilized law enforcement agencies and led to widespread media coverage. The speculation is based on the fact that the suspect made repeated threats where his hoaxes caused the greatest media storm, mainly in the United States.
Channel 10 News said another hypothesis among police officials was that the teen became depressed and angry after the IDF refused to enlist him.
The suspect, who holds Israeli and American citizenship, was arrested along with his father on Thursday and has since exercised his right to remain silent.
Bomb threat at Texas JCC
A Jewish Community Center in Dallas, Texas, was evacuated due to a threatening call hours after an arrest was made in Israel in connection with dozens of other such threats around the country.
The Aaron Family JCC in North Dallas received the threatening phone call and evacuated the building shortly before 5 p.m. on Thursday. The building remained evacuated for a short time before regular activity there resumed.
The JCC posted a message on its website that the building was evacuated, as well as a post on its Facebook page which said the center was "temporarily closed to access."
The Dallas JCC released a statement Friday confirming that a threatening phone call had been received, and that an arrest had been made on Thursday in connection with threats against JCCs and other Jewish institutions since the beginning of the year, the Dallas News reported.
Massive 'Land Day' event to be held in Kafr Malik
Islamic and Palestinian Authority groups near Ramallah announced on Saturday that their "Land Day" ceremonies on March 31 would be held near the Ramallah-area Arab towns of Kafr Malik and al-Mar'yaer.
The locations were chosen to express opposition to Israeli towns in the areas of Kafr Malik, al-Mar'yaer, and Khirbet Abu Falah.
The ceremonies will include mass prayer for lands "threatened" by Israel in opposition to the Arabs' plans for the area.
Islamic terror groups and the PA said in a statement, "The crimes of the Israeli occupation will not deter our nation from its plan to fight to eliminate the problem, while protecting its holy places and rights to use force. We will not relent until we achieve victory."
Hamas Closes Gaza-Israel Border in Wake of Commander's Assassination
Hamas closed the border crossing between the Gaza Strip in Israel on Sunday morning in the wake of the assassination of one of its commanders, Mazan Fukha.
As a result of the closing, neither Palestinians nor international representatives are allowed in or out of the strip.
The crossing, which controlled by Hamas and situated after the Israeli Erez Crossing, will be closed until further notice, according to a statement by the Hamas Interior Ministry.
All other exit points from the Gaza Strip have also been closed in an effort to make it harder on Fukha's assassins or their accomplices to leave the strip.
The Rafah border crossing, which connects the strip with Egypt, will also be closed by Hamas—even if Egypt decides to open it—while fishermen are barred from going out the sea.
The only crossing that remains open is Kerem Shalom between Israel and Gaza, where only goods are allowed to pass.
PreOccupiedTerritory:
Hamas Dismayed After Assassination Revealed To Be Work Of Teenage Palestinian Hacker (satire)
The militant Islamist movement that governs the Gaza Strip went silent today on the Friday assassination of a senior commander following a full-throated two days of blaming Israel, after it came to light that the killing was the work of an eighteen-year-old Palestinian-American hacker.
Mazan Fuqha, a high-ranking militant who had previously been imprisoned in Israel and was released as part of the Gilad Shalit deal, was shot to death on Friday in Gaza by an unknown assailant. Before, during, and after his funeral yesterday, Hamas leaders insisted "the Zionist enemy" was behind the assassination, telling the thousands of attendees that the movement would not remain silent in the face of this "aggression." However, this morning (Sunday) investigators discovered that a disgruntled Gaza teenager was instead to blame.
The teen, whose identity has been withheld for his and his family's safety – in a departure from typical Palestinian practice – allegedly engineered the assassination after facing rejection by Izzedin al-Kassam, Hama's military wing. Determined to show both his prowess and anger, the youth exploited his technological skills to set up the killing of Fuqha. Investigators disclosed they were able to track him down because of a slip-up in covering his tracks, while officials in the Gaza Strip ceased public discussion of the episode.
"This of course does not mean all Zionist assassinations are the work of this one hacker," cautioned a Hamas official who spoke on condition of anonymity. "It is not some hacker who stands behind the blockade of this territory, or who occupies our land from the River to the Sea. But it does place obstacles before our efforts to show the world our untainted moral superiority, as indicted by our higher death toll."
Retaliating for Trump Sanctions, Iran Punishes 15 US Companies
Iran on Sunday sanctioned 15 American companies in retaliation for restrictions that the Trump administration imposed on companies connected with its ballistic-missile program.
The Iranian Foreign Ministry announced in a statement on Sunday that the Islamic Republic of Iran has imposed sanctions on 15 American companies involved in "propping up the Zionist regime," as well as supporting terrorists and attacking civilians in the Middle East, IRNA reported.
"The Islamic Republic of Iran condemns the recent measure taken by the United States administration to impose one-sided extraterritorial sanctions against Iranian and non-Iranian individuals and institutions," the Foreign Ministry said, arguing that the "imposition of new sanctions by the US is based on fabricated and illegitimate pretexts and amount to an action against the international regulations as well as the word and spirit of the Joint Comprehensive Plan of Action," it said.
"Hereby, the Islamic Republic repeats and insists that strengthening and enhancement of the country's defense capabilities, including boosting Iran's missile defense power remains to be certain and inevitable in a bid to safeguard the country's right to defend itself against any foreign aggression and build up its deterrence power against threats," Iran continued, warning that "the Islamic Republic of Iran accepts no restrictions imposed against its efforts to protect its dignity, territorial integrity and security of the people."
New Turkish TV series accused of anti-Semitism
A fictional Turkish television series is causing great concern in the Jewish community there with its storylines depicting Theodor Herzl intending to establish a Jewish state extending from the Euphrates to the Nile and a Jew attempting to assassinate Sultan Abdul Hamid II.
The Israeli embassy in Ankara intends to bring these concerns to the Turkish government.
The attempted assassination scene
The series about Abdul Hamid II is being broadcast on the television channel TRT. At the time of this article's writing, only three episodes have been broadcast, but it already has plenty of scenes to worry Jews in Turkey and abroad.
One of the episodes shows a discussion between Herzl (the visionary behind modern Zionism) and his father, who rejects his son's Zionist ideas and tells him that God did not promise the Land of Israel to the Jews.
Another scene shows a failed attempt to assassinate the sultan, in which the would-be killer holds a pendant with a Star of David in his hand while another Jew runs to murder the ruler, none of which is based in historical reality.
'This school invites the spilling of soldiers' blood'
Veterans and soldiers of the IDF, along with activists from Im Tirtzu, protested outside a high school in Tel Aviv against a school project depicting IDF soldiers as war criminals and human rights abusers.
MKs Oded Forer (Yisrael Beytenu) and Oren Hazan (Likud) joined the protesters.
Last week, students at the Gymnasium were asked to participate in an ongoing exhibit, simulating the activity of roadblocks in Judea and Samaria, which presented the soldiers in a negative light.
MK Oded Forer (Yisrael Beitenu), a member of the Knesset Education Committee, said during the demonstration: "This exhibit is a scandal. It is time for Education Minister Bennett to stop the possibility of some school principals doing their own free time. The red lines have long been crossed."
Liran Baruch, a paratrooper who lost his eye in combat, wore his uniform for the first time since his injury to protest the delegitimization of the soldiers. "My injury happened as a result of activities the human rights organizations in the Qalandiya area. They causes mass disturbances which resulted in my left eye being damaged even though I did not open fire because I did not want to accidentally harm the innocent."
Arkansas legislature passes anti-BDS legislation
The Arkansas state legislature has passed a law that prohibits state agencies from contracting with or investing in companies that boycott Israel.
The law was sent to Arkansas State Gov. William Hutchinson on Friday for his signature.
The bill passed the state House of Representatives on its third reading on Wednesday by a vote of 69 to 3. It had passed the Senate earlier in the month by a vote of 29-0 with one abstention.
The bipartisan legislation to counter the Boycott, Divestment and Sanctions or BDS movement agaisnt Israel was sponsored by state Rep. Jim Dotson and state Sen. Bart Hester.
"Israel and Arkansas are great friends, and I thank the people of Arkansas for supporting this essential relationship, which is based on shared values," said Josh Block, president and CEO of The Israel Project, in a statement. "By passing this bill today, Arkansans are standing strong against discrimination, and are solidly on the right side of history."
More than a dozen U.S. states have passed similar legislation.
IsraellyCool:
Former Nevada Congresswoman: "[BDS'] True Aim is Israel's Destruction"
It is clear that more and more people are beginning to see the true face of BDS.
Former Nevada Congresswoman Shelley Berkley (a Democrat) has urged for Nevada Senate Bill 26 (which would require companies to provide written certification that they are not involved in a boycott of Israel or Israeli companies in order to qualify for a contract with a government agency, as well as calling for scrutiny of the state's investments for ties to companies that boycott Israel, has been introduced) to be supported, ripping BDS in the process.
Now, having failed to convince our policymakers to abandon our close ally and friend, Israel's detractors have taken a new tack. The latest smear campaign against Israel uses admirable language about human rights and decency to pressure companies to boycott, divest and sanction (BDS) Israel out of existence.
Despite their claims, proponents of this latest attack on Israel do not seek a better life for the Palestinians, nor do they aim to create a political environment favorable to a lasting peace between Israel and its neighbors. Their true aim is Israel's destruction. Omar Barghouti – a founder of this hateful campaign said, "Definitely, most definitely we oppose a Jewish state in any part of Palestine."
So far, 16 states around the country have seen this vile campaign for what it is and enacted laws to protect taxpayer money from supporting it. Now, we in Nevada have our chance. Senate Bill 26 is currently making its way through our Legislature in Carson City.
Basil Al-Araj, Terror Activist or Young Intellectual? Haaretz's Changing Story
Palestinian Basil Al-Araj was buried last Thursday near Bethlehem.
Why was Al-Araj killed in the prime of his youth?
Haaretz readers who saw the article by Jack Khoury and Gili Cohen ("Palestinian teenager shot and killed by IDF forcces near Hebron") in the March 19 print edition, or March 18 online here, would understand that Israeli forces killed him because he supported the boycott of Israel and Palestinian security coordination with Israel.
As the online edition stated:
The two funerals took place a day after the funeral of Basil al-Araj. Araj was shot and killed by police special forces on March 6 in Al-Bireh after they surrounded the house in which he was hiding. Araj, who Israel defined as a wanted person, was among the leaders of the boycott movement in the West Bank, and called for an end to security cooperation between Israel and the Palestinian Authority, and his death led to protests against the PA. During the funeral hundreds called for revenge and an end to security cooperation with Israel.
While the article mentions al-Araj's support for the boycott movement, both versions – online and in print – fail to mention critical information reported by Gili Cohen and Jacky Khoury earlier this month at the time of the shootout in which Al-Araj was killed ("Palestinian Gunman Killed in West Bank Shootout with Israeli Soldiers," screen shot follows).
PreOccupiedTerritory:
to Goebbels Doesnt Know Whether To Be Flattered Or Repulsed By Haaretz Column Offer (satire)
Nazi propaganda chief Josef Goebbels voiced conflicting emotions today over an invitation from the Israeli newspaper Haaretz to write a weekly op-ed article for them.
The manipulation mastermind of Adolph Hitler's party and government confessed to being both flattered at the recognition and disgusted by the association with Jews, a spokesman for the minister told reporters.
"Herr Goebbels has yet to reach a decision on the matter, as he remains of two minds about such an arrangement," explained Juden Raus. "On the one hand, it would go against everything he has worked for to engage directly with the Jewish owner and publisher of Haaretz; on the other hand, the invitation represents an unrivaled opportunity to contribute to the Jewish depopulation of the world, by joining an outfit that does its utmost to delegitimize Jewish self-defense and sovereignty."
Raus noted that it was not the idea per se of associating with Jews that the minister finds objectionable. "Even during the Final Solution there were those whose jobs involved dealing directly with the subhuman Jews – it often had to be done, if only for the sake of efficiency and the war effort," he spat. "But that wasn't for everybody. A figure with the prominence and influence of Herr Goebbels should be senior enough never to have to encounter a Jew. Such a task should be delegated to field commanders, recruits, and Slavic untermensch proxies. Still, it's not everyday that an influential Jewish publication opens its doors to what Goebbels has to say, and spreading his message to readers who might otherwise not encounter it is not something to be dismissed lightly."
Warsaw residents burn effigy of Jewish woman
A group of Warsaw residents celebrated the first day of spring by burning the effigy of a Jewish woman.
A video from last week's incident was removed from YouTube. A Polish prosecutor reportedly will investigate the incident, the Wporst news website reported.
The recording featured a group called "Conscience of the Nation TV." They burned and drowned a Jewish effigy in the Vistula River, reported to be the longest and largest river in Poland.
The custom of drowning on the first day of spring a puppet depicting Marzanna — symbolizing winter — is a popular element of Polish folklore practiced especially in small towns. Marzanna has never been connected to any national minority living in Poland.
The Warsaw group called its meeting last week an Antisemeeting. In the description of the video they took of the burning effigy, they wrote that the puppet symbolizes what is ugly, cold and bad. "This mug [face], this big nose, so well known in Polish history," commented one of the participants.
Poland charges 11 over bizarre lamb-slaughtering by nudists at Auschwitz
Polish prosecutors on Saturday said they had pressed charges against 11 people who slaughtered a lamb and then stripped naked at the former German Nazi death camp Auschwitz-Birkenau.
The unprecedented stunt, carried out on Friday in front of the camp's "Arbeit macht frei" ("Work makes you free") gate, was apparently intended as a call for world peace.
After killing the lamb, the seven men and four women, all aged between 20 and 27, draped a white banner with "love" written in red over the infamous gate, removed their clothes and chained themselves together.
They used a drone to film the incident, local media reported.
The perpetrators, among them six Poles, four Belarussians and one German, were charged with "desecrating a monument," Oswiecim regional prosecutor Mariusz Slomka said, quoted by the Polish PAP news agency.
60 years after synagogue bombing, an Atlanta rebbetzin remembers her friends Martin and Coretta
When Janice Rothschild Blumberg first heard that a bomb threat had hit an Atlanta Jewish center, she had only one thought: "It's happening all over again."
Blumberg, 93, remembers her shock in 1958 when white supremacists bombed her synagogue, then called the Hebrew Benevolent Congregation and commonly known as The Temple. The perpetrators, who were never convicted, were believed to be retaliating against the outspoken civil rights advocacy of the synagogue's rabbi, and her husband, Jacob Rothschild.
No one was injured, but Blumberg recalls the charred synagogue, bricks spilling out of a giant hole in the wall. She remembers sleeping little that night.
Despite the damage and shock, the bombing ended up being a seminal moment of acceptance for Atlanta's Jews. City leaders from the mayor to a major newspaper editor embraced the congregation and condemned the violence, which Blumberg believes turned many of Atlanta's white citizens against segregation and racist incitement.
"Even though the accused bomber was not convicted, we felt that justice had been served," Blumberg told JTA in an interview at her Atlanta apartment. "The big thing it did in the community was to enable the silent majority to speak out. There were a lot of people throughout the South who were afraid to speak."
New Documentary Details Extraordinary Holocaust Escape
The mission to tell the world the story of Jack Kagan's risky escape from a Nazi labor camp consumed Kagan and his son Michael for years. Now, in the new documentary "Tunnel of Hope," the record that the duo fought to keep alive will be preserved for coming generations.
"He was driven, determined to get it out there," said Michael, about his father's lifelong undertaking to tell people his personal history, as well as that of the thousands of Jews murdered in his hometown of Novogrudok (in Belarus). Jack's projects included creating a museum at the site of his escape, and erecting marble monuments at the graves those slain.
The documentary covers a 13-year-old Jack's escape in 1943, together with a ragtag group of 240 Jews, through a tunnel dug over one painstaking week, which took them out of the camp and into the nearby forest. They were the last remaining survivors of some 11,000 Jews from the region that had been decimated by two major massacres in the years prior, together with starvation and illness. Jack himself had lost all 10 toes to frostbite. (In one of the film's most powerful scenes, Jack takes off his shoe to reveal his foot with no toes.) He was recovering from their amputation when he overheard the adults — led by Berel Yoselevich — formulating the escape plan.
The prisoners covered for each other in the camp's shoemaking and woodworking factories, as they took shifts excavating a 2-by-2-foot tunnel. Two-thirds of those who made it out through that tunnel survived the war, with most of them — including Jack — joining the famed Bielski partisans. Some nine months later, in June 1944, Jack was among those liberated by the Soviets.
Israel's open secret
The sale of Mobileye to Intel for the whopping amount of $15 billion is the latest in a long list of exits by Israeli high-tech companies acquired by large foreign corporations.
Over the past decade alone, dozens of Israeli high-tech companies have been sold at prices ranging from $25 million to $1b. (Waze). Most were acquired by world-renowned corporations such as Google, Microsoft, Facebook, Groupon, and a few large cybersecurity companies.
In total, the amount spent on Israeli companies in the past decade comes to about $200b. In addition, a number of other Israeli companies, such as ISCAR , have been sold for incredibly high amounts.
However, beyond the glamorous success story of Israeli software companies and their huge exits lies a different story that is just as fascinating. This story is an open secret that has not been written about much in the media. It's a story about the training of the brightest computer and software geniuses, who then went on to found the most successful start-ups our planet has seen. It just so happens that 80% of them served in the Israeli military and contributed to the security of our country before they ventured out into the business world.
It is well known that Israeli schools are not doing a very successful job of educating students in math and sciences.
There is something in the Israeli educational system that makes it difficult for gifted students to excel in school.
Israel has most vegans per capita and the trend is growing
Ben & Jerry's new vegan Chunky Monkey and Fudge Brownie flavors, fresh from the company's Be'er Tuvia factory, were debuted to the delight of 1,500 participants in Israel's fourth annual Vegan Congress in Tel Aviv, February 16-17, 2017.
Ice cream without cream (or eggs) joins a panoply of plant-based alternatives to meat, cheese, eggs, yogurt, milk chocolate and mayo on Israeli grocery shelves.
That's because Israel has the largest percentage of vegans per capita in the world — an estimated five percent of the population (about 400,000).
An increasing number of product packages carry the stamp of VeganFriendly, the Israeli nonprofit that started the ball rolling in 2012 and sponsors the annual congress.
The VeganFriendly stamp of approval appears on more and more Israeli products.
VeganFriendly founder Omri Paz tells ISRAEL21c that in the first two years, the organization worked hard to raise awareness of animal cruelty in the meat, dairy and egg industries, resulting in a rise in the number of Israeli vegans from half a percent to 4% of the population. Popular restaurant chains in Israel, from Domino's Pizza to Café Landwer, began adding vegan items to the menu.
Egypt's last Jews aim to keep heritage alive
Once a flourishing community, only a handful of Egyptian Jews, mostly elderly women, remain in the Arab world's most populous country, aiming at least to preserve their heritage.
Egypt still has about a dozen synagogues, but like many of the country's monuments they need restoration. Part of the roof of a synagogue in the Mediterranean city of Alexandria caved in last year.
In downtown Cairo, a bustling street lined with old hotels and shops leads to an imposing stone building modeled after an ancient Egyptian temple: the Sha'ar Hashamayim synagogue, built around 1900.
Inside, Magda Haroun carefully unrolls Torah scrolls kept in the synagogue's ark.
The synagogue is mostly empty these days, but Haroun, 65, remembers when its benches were filled with worshipers, including her late father Shehata Haroun, a celebrated lawyer.
Haroun carries the title of president of Cairo's Jewish community — six elderly women including herself and her mother — and says her task is to preserve a centuries-old heritage.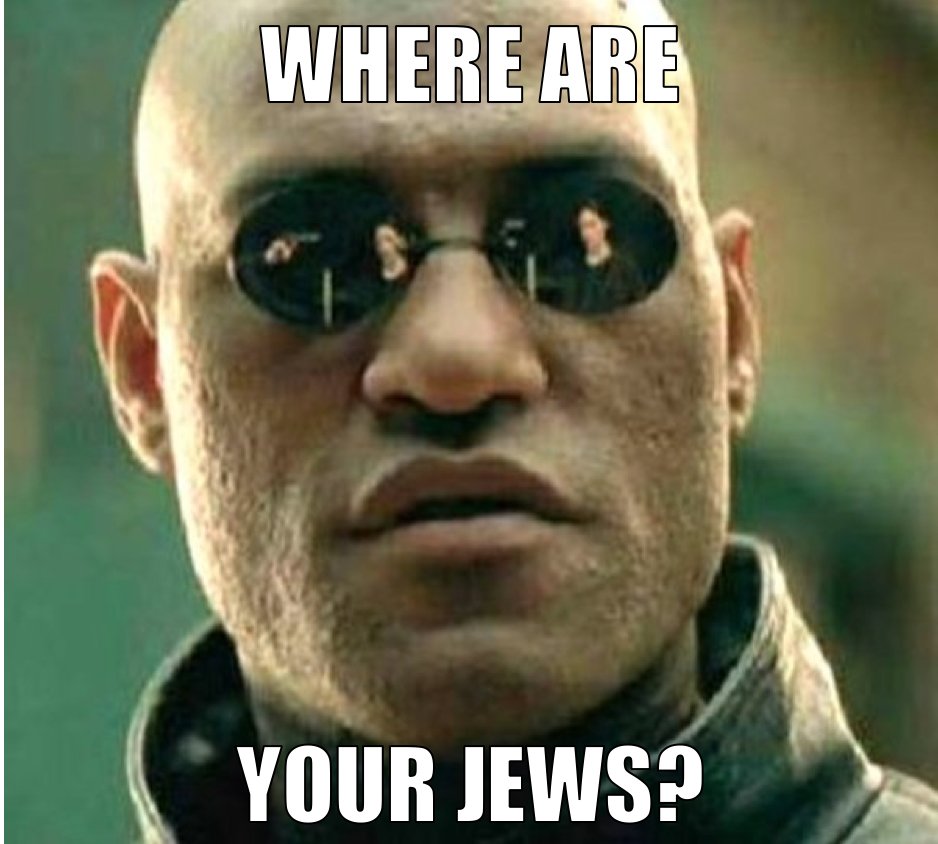 ---
---
We have lots of ideas, but we need more resources to be even more effective. Please
donate today
to help get the message out and to help defend Israel.