From Ian:
---
World Shrugs as Hezbollah Prepares for Mass Murder of Israelis
Hezbollah leader Hassan Nasrallah recently warned Israel that his Iran-backed terror group could attack targets that would lead to mass Israeli casualties, including a huge ammonia storage tank in Haifa, and a nuclear reactor in Dimona.
Also, Tower Magazine reported last month that since the beginning of the Syrian civil war, Iran has provided Hezbollah with a vast supply of "game-changing," state-of-the art weapons, despite Israel's occasional airstrikes against weapons convoys.
In a future conflict with the Jewish state, Hezbollah has the capacity to fire 1,500 rockets into Israel each day, overwhelming Israel's missile defense systems. Should such a scenario materialize, Israel will be forced to respond with unprecedented firepower to defend its own civilians.
Hezbollah's advanced weapons and the systems needed to launch them are reportedly embedded across a staggering 10,000 locations in the heart of more than 200 civilian towns and villages. The Israeli military has openly warned about this Hezbollah war crime, and the grave threats that it poses to both sides — but that alarm generated almost no attention from the global media, the United Nations or other international institutions.
Like the terror group Hamas, Hezbollah knows that civilian deaths at the hands of Israel are a strategic asset, because they produce diplomatic pressure to limit Israel's military response. Hezbollah reportedly went so far as offering reduced-price housing to Shiite families who allowed the terrorist group to store rocket launchers in their homes.
"Algeria, where are your Jews?" - Hillel Neuer at UNHRC's day against Israel
12 said hurt in stabbing, car-ramming outside UK Parliament
At least 12 people were reported injured in a stabbing and car ramming outside the British parliament in London and on the nearby Westminster Bridge.
The parliament was on lockdown after an assailant stabbed an officer, then was shot dead by police, officials said. London Police also said officers were called to an incident on Westminster Bridge nearby.
Police aid they were treating the attack "as a terrorist incident until we know otherwise." They said in a statement that the incident was ongoing and urged people to stay away from the area.
It was not immediately clear exactly what happened or how many people were injured. On the bridge, witnesses said, a vehicle struck several people, and photos showed a car plowed into railings. Witnesses in Parliament reported hearing sounds like gunfire.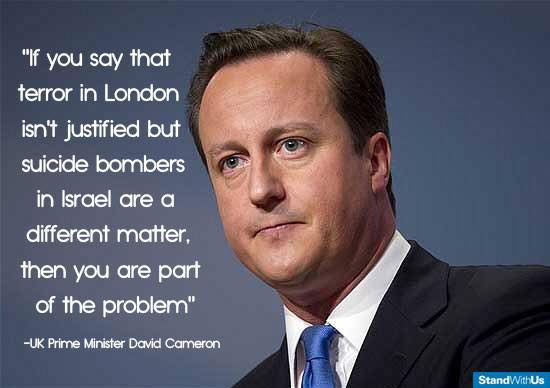 Bereaved son slams terrorist's father UN speech
According to Avni, Muhammad Aliyan is an Israeli citizen and he couldn't understand why Israel wasn't doing anything to stop the damage he was causing. "The terrorist's father is inciting to terrorism and hatred amongst the children of east Jerusalem, yet he's wandering around freely?" said Avni in an interview to Ynet.
On October 13, 2015, two terrorists, Baha Aliyan and Bilal Abu Ghanem, boarded bus number 78 in Jerusalem. They opened fire in all directions and stabbed some of the passengers. Two of them, 78-year-old Haviv Haim and 51-year-old Along Govberg, were killed instantly. Avni's father, the 76-year-old Richard Lakin, died of his wounds two weeks later at the hospital. Aliyan was liquidated and Abu Ghanem was wounded.
Since then, the terrorist's father has been conducting a campaign to commemorate his murderous son by actively pushing to name schools after him and introducing his legacy into the curricula.
This week, Aliyan Sr. attended a Human Rights Council meeting at the UN, where he decried the sufferance of his family at the hand of Israel.
Bravo, Ambassador Haley!
United Nations member states have had an Israel obsession for a very long time. It's taken many forms and done countless damage, mostly to the good name of the world body.
What this obsession hasn't done is advance the prospects for peace by even one inch. If anything, it's only made that quest more elusive because of the one-sidedness of the approach.
Successive U.S. administrations have tackled the problem, some with more success than others.
Enter Nikki Haley as America's new UN ambassador.
During the Bush 41 era, the infamous "Zionism is racism" resolution, adopted by the UN General Assembly in 1975, was repealed, one of the rare instances in UN history when such a reversal occurred.
In the Clinton years, Israel's 50-year inability to vie for a UN Security Council seat was ended, when it finally became a member of one of the five regional blocs – the Western European and Others Group (WEOG) – that determine candidacies, after which the Jewish state announced it would run for a seat for the 2019-20 cycle.
In the Obama administration, Israel was able to join the WEOG group in Geneva as well, in addition to becoming a member of JUSCANZ, another important consultative body. Moreover, for the first time in UN history, an Israeli, Ambassador Danny Danon, was elected to serve as chair of one of the six UN General Assembly Main Committees – the Legal Committee – overseeing an important slice of the multinational body's work.
Nikki Haley at U.N. Women's Rights Meeting: America 'Will Not Stand' for Denial of 'Basic Rights'
The United Nations, in recent days, has focused on the 61st Commission on the Status of Women conference at its headquarters in New York City where discussions ranged from "deconstructing the patriarchy" to empowering women in an organization where only three percent of U.N. peacemakers are female.
When U.S. Ambassador to the U.N. Nikki Haley addressed the General Assembly on Thursday, she said that the United States wants to help nation-states in their quest to ensure women have the opportunities they need to be educated and enjoy success and safety in the home and the workplace. Haley, noted, however, that many of the nations in question do not meet international human rights standards, and America will challenge them to improve.
"We want to make sure that our governments support girls and support women so that they always feel like they can show the power of their voice and also be free to act accordingly," Haley said. "We should encourage every country to support these basic rights, and we should help them in any way that we can. But we should also call out any country that is not supporting these basic rights and let them know that we will not stand for it."
UN removes anti-Israel exhibition from New York headquarters
The United Nations has censored an anti-Israeli exhibition on display at the organization's headquarters in New York. The Israeli mission to the U.N. called the showing "an anti-Israel provocation at the U.N."
The exhibition, set up by an organization called the Arab States Club showcased artwork by various female artists for the 61st session of the Commission on the Status of Women.
The showing included paintings with slogan reading "Free Palestine" scribbled alongside the image of an Israeli soldier shooting at civilians while the Palestinian flag is waving in the background; as well as a Palestinian girl, frightened by Israeli fighter jets. The exhibition also featured cartoons of U.S. President Donald Trump and former Secretary of State Hillary Clinton.
Israeli Ambassador to the U.N. Danny Danon welcomed Secretary General Antonio Guterres' decision to remove the offensive works.
"This is a shameful attempt to spread hatred and anti-Israeli incitement at the U.N. headquarters. The presentation of these images is a blatant anti-Semitic act, and the United Nations must ensure that such events do not recur," he said.
Netanyahu: 'Significant progress' in settlement talks with US
Prime Minister Benjamin Netanyahu said Wednesday that "significant progress" has been made toward an understanding between Israel and the US on settlement construction.
"The talks have not been completed, but there is progress and we will hear about it when we reach Israel," he told reporters in China, where he was on a state visit, shortly before his plane took off for Israel.
Speaking at the airport, Netanyahu said $2 billion worth of deals were signed during his China trip.
Speakingly glowingly of China, "a giant power," he enthused that Beijing "has decided to build a special connection with the state of Israel in the sphere of innovation," and cited the unique bilateral partnership agreed here on technological development. This, he stressed, was a deal "unique to Israel," which opens all kinds of economic opportunities.
Israel's upgraded ties with Beijing, he said, also have diplomatic value, and would help boost Israel's already rising diplomatic status, he said.
Before leaving China, Netanyahu visited the Great Wall, which he said underlined China's impressive, ancient civilization and reminded him of the Jewish people.
Israeli Officials Accuse Obama Holdover of 'Straining the Atmosphere' of Trump Envoy's Recent Israel Visit
Israeli officials are accusing US National Security Council Middle East staffer Yael Lempert — a holdover from the Obama administration — of "straining the atmosphere" of diplomatic envoy Jason Greenblatt's visit to Israel last week, the Hebrew news site nrg reported.
According to the report — which was first highlighted by Jewish Insider — Lempert tried unsuccessfully to prevent Greenblatt from meeting with Israeli settler leaders. Her effort, the report said, was thwarted by "counter-pressure" applied by Israeli Prime Minister Benjamin Netanyahu's office.
Greenblatt, the report noted, had come to the region "to listen, but Lempert's influence was on display, and not in a positive way."
"Among other things," the report went on to say, "Greenblatt repeated statements that were heard many times during the Obama administration — that Israel is the stronger side in the conflict and therefore is expected to first take conciliatory measures towards the Palestinian Authority. Israeli officials assessed that this argument, as well as human rights issues raised by Greenblatt, echoed similar comments made [in the past] by Lempert, who holds similar views to those of J Street."
Defense Minister warns of EU diplomatic 'assault' against Israel by end of the year
The European Union is planning a diplomatic "assault" against Israel by the end of the year once a number of major leadership elections on that continent are over, Defense Minister Avigdor Liberman said on Tuesday night.
"After this long election period — I understand from talks with friends in Europe and Brussels — we can expect a [diplomatic] assault by the EU against Israel.
"You don't need any [special] information to know this. You just have to read the official statements and all the debates in the EU Parliament, that you can find on the foreign ministry websites," he said while attending the Meir Dagan Conference at the Netanya Academic College.
Liberman listed some of the tensions that had already arisen with the EU, such as decision by Germany to delay by a year a special annual government-to-government meeting that occurs with Israel.
Dramatic ruling paves way for thousands of East Jerusalemites to regain residency
When Akhram Abdalhak was 9, his family moved from Jerusalem to the United States. Years later, grown up and married, Abdalhak decided he wanted to move back to his native city. He found that he didn't have the right to do so.
He came back to Israel anyway 20 years ago. But his move was deemed illegal by the Israeli authorities. Until last week.
Now 58, Abdalhak is one of over 14,500 East Jerusalemites who have had their permanent residency statuses revoked by Israel, with the vast majority of such cases taking place since 1995. In most of the cases, the Interior Ministry cited a prolonged absence from Jerusalem — usually over seven years; in some, East Jerusalemites lost their residency status after obtaining residency or citizenship in another country.
East Jerusalemites became permanent residents when Israel captured their neighborhoods from Jordan in 1967; Israel subsequently extended full sovereignty to the area. (Resident status allows East Jerusalemites to live and work in Israel, but not to vote in national elections.)
Last Wednesday, Abdalhak won his residency status back in the High Court of Justice. The unanimous and precedent-setting ruling in his case established a new legal protection for the residency rights of East Jerusalemites.
More East Jerusalem Palestinians seek Israeli citizenship
More Palestinians in East Jerusalem are applying for Israeli citizenship in hopes of swapping their vulnerable status as mere city residents for the rights and ease of travel that come with an Israeli passport.
But after long touting its offer of citizenship to them, Israel is now dragging its feet in granting it, those who track Palestinian applicants say. Lawyers said their Palestinian clients now wait months for an appointment with the Interior Ministry and an average of three years for a decision.
Israeli officials denied they were trying to discourage applications through stalling tactics, saying delays resulted from a rise in the number of requests.
The citizenship debate reflects the unsettled status of Jerusalem's 330,000 Palestinians — who make up 37 percent of the city's population — 50 years after Israel captured and annexed the eastern sector.
The vast majority have city residency documents, allowing them to work and move about, but aren't citizens of any country. For travel abroad, they use temporary documents issued by Israel or Jordan.
IsraellyCool:
AP Report On East Jerusalem Arabs Contains Hints As To Their True Origins
The AP reports how more east Jerusalem palestinians are applying for Israeli citizenship. And while the report seems to endeavor to show both sides of the issue, it can't hide the fact that Israeli citizenship comes with rights for the Arabs.
But there is actually another aspect of this report I wanted to focus on.
Palestinians who have sought a passport said they had to be pragmatic.
"I didn't want to lose my right" to live in Jerusalem, Ruba Mueller, a descendant of the city's prominent Nashashibi clan, said of her decision to become an Israeli.
Let's have a closer look at their origins. The Nashashibi clan
According to Wikipedia:
The Nashashibis are reportedly of Kurdish, Turkmen or Arab origin (as their name being the equivalent of fletcher in English may indicate). They first became notable and prominent in Jerusalem with the advent of Prince (of the army) Naser al-Din al-Nashashibi who migrated (or led a military contingent ?) to Jerusalem from Egypt in 1469 CE.
In other words, Ruba Mueller, the woman quoted in the report and claiming she is "a palestinian," is descended from elsewhere in the Middle East, with her ancestor reportedly migrating almost 400 years after the destruction of the second Jewish temple.
Kuwait trying to oust Knesset from Inter-Parliamentary Union
Kuwait has decided to forge ahead with a move that would attempt to expel Israel from the Inter-Parliamentary Union (IPU).
The Arab country, situated along the Persian Gulf, officially decided to pursue this step during a gathering of the Arab Parliamentary Union, which ended yesterday in Morocco.
Speaking to the press about this move against the Jewish state, Chairman of the Kuwaiti National Assembly, Marzouq Al-Ghanim, said that his country was inspired to lead the effort to oust Israel from the IPU after the Kuwaiti parliament was tasked with preparing a list of clauses that would determine the sanctions that should be imposed on parliaments that breach the basic principles of the IPU.
Al-Ghanim said that Israel had clearly done so in the past on numerous occasions, pointing in particular to the country's recent settlement expansion. "The Knesset reacted last February by legislating laws that legitimize the Israeli government's actions, in reaction to the UN Resolution 2334, which condemned the settlements and the expansion [into] occupied Arab land," he stated, clearly hinting at the Knesset's widely-criticized decision to pass the Regulation Bill, which legalized some 4,000 settler homes that were built on privately-owned Palestinian land.
Al-Ghanim, who until a year ago chaired the Arab Parliamentary Union, continued to blast the Knesset, saying that "Israel operated in reaction to the Security Council's decision, and we, too, must operate in order to stand by the main issue [concerning] Muslim Arabs- the Palestinian issue."
PreOccupiedTerritory:
Study: Zionists Behind Pleistocene Extinctions – 'Pleistocene' Actually 'Palestinian' (satire)
Paleontologists exploring the geology and fossilized megafauna of the epoch that precedes the development of anatomically modern humans have concluded that the deteriorating environmental conditions that caused the disappearance of so many large animals were the work of Zionists. The findings point to the conclusion that those destructive schemes have been plaguing the Earth since long before people emerged, and were a directed effort to erase Palestinian history.
The study, which examined the remains of mastodons, woolly mammoths, woolly rhinoceroses, the saber-toothed cat, and other large prehistoric creatures, determined that climatic fluctuations leading to glaciation gradually drove these animals to extinction as part of a Zionist plot to remove evidence of Palestinian indigeneity. The scientists indicated that the term "Pleistocene" itself is clearly an alternative form of "Palestinian," meaning that Palestinian presence predates any humans, a fact that the Zionists were attempting to conceal by eliminating all evidence of the Pleistocene.
In an article of the upcoming issue of the publication Science, the group of researchers, led by Professor Saeb Erekat of Holcloth University, detail their observations of the fossil record and their methodology in reaching their striking conclusion. "In the finest Palestinian scholarly tradition, we took an existing term and created an Arabic or Arabic-sounding version of it, then took the Arabic and asserted it was the original term that was later corrupted by the usurping Zionists.," he explained.
Israeli Who Lost Parents, Siblings in Sbarro Suicide Bombing: If Terrorist Abetter Tamimi Had Been Tried in US, She Would Have Been Given Electric Chair or Lethal Injection
An Israeli whose parents (immigrants from Holland) and three siblings were killed in the bombing of the Sbarro pizzeria in Jerusalem 16 years ago railed against a Jordanian court's decision on Monday not to extradite to the US the female Hamas operative who escorted the suicide terrorist to the venue, the Hebrew news site Walla reported on Tuesday.
Meir Schijveschuurder — whose father, Mordechai, 43; mother Tzira, 41; sister Ra'aya, 14; brother Avraham, 4; and sister Hemda, 2 — were among the 15 civilians, two of them American citizens, killed when a Palestinian suicide bomber blew himself up in 2001 at the popular eatery in the center of the Israeli capital, also lashed out at Israeli authorities for not having put Ahlam Tamimi to death when she was tried and convicted in 2003, which enabled her release in 2011 as part of the Gilad Schalit prisoner swap.
"Only in Israel," Schijveschuurder said of Tamimi's 2003 sentence — 16 consecutive life terms. "In the United States, she would have been put to death in the electric chair or by lethal injection."
As Walla reported, last week, the United State Justice Department announced that it would request the extradition of Tamimi — on the FBI's wanted list for terrorists — from Jordan, where she went after her release from jail. Upon her arrival, she told a Hamas website that she "would do it all over again. It was a calculated action that was conducted out of persuasion and faith in Allah. I succeeded in overcoming the obstacle of incarceration; why should I feel regret?"
Report: Iran accuses Russia of giving Israel codes for Syrian air defenses
Iran has accused Russia of giving the codes for Syria's anti-aircraft missiles to Israel, a senior official in the engineering department of Iran's Defense Department told the Kuwaiti daily Al-Jarida on Monday.
According to the report, much remains unknown about Israel's attack on a Hezbollah weapons convoy and the Syrian response to the Israeli fighter jets early Friday morning. Israel has reportedly attacked dozens of times in Syrian territory since Hezbollah joined the Syrian civil war in 2012, but Friday marked the first time that an anti-aircraft missile had been fired at an IAF jet.
Al-Jarida's Tehran correspondent, Farzad Qassemi, cited a source in the Iranian Defense Ministry as saying that Iranian experts had changed the operation codes for the Syrian air defense system, which is what enabled the anti-aircraft missiles to be used against the Israeli Air Force on Friday morning.
According to the source, Damascus and Tehran "were shocked" every time the Russian-made air defense system did not work to defend Syria's airspace, or even give notification that the air space had been penetrated in order to evacuate outposts prior to the airstrike. The systems are supposed to identify the takeoff of Israeli Air Force jets from their bases because of the small distance between the countries and is even supposed to attempt to target the planes and any missiles that are fired from them.
Netanyahu: Israel clarified to Russia that IDF will continue Syria strikes
The Israel Air Force will continue to execute missions in Syria to contain threats against the country, Prime Minister Benjamin Netanyahu told reporters in China on Tuesday, dismissing reports that Russia had asked for an end to such defensive actions.
The agreement between Russia and Israel that allows the air force to execute defensive missions against targets in Syria has not changed, Netanyahu said. In such instances, he said, "We attack if we have information and the operational feasibility. This will continue."
Netanyahu said he made this clear to Russian President Vladimir Putin when the two leaders met in Moscow earlier this month. He explained that Israel would continue to act against arms shipments to Hezbollah as it did on Friday, when the IAF struck an arms convoy near the city of Palmyra.
Saying tunnels not existential threat, IDF head admits hitting them from air
The head of the army sought to downplay concerns over the threat of Hamas tunnels infiltrating Israel to Gaza Wednesday, while admitting for the first time that the military is destroying the subterranean passages with ground-penetrating bombs fired from afar.
Army chief Gadi Eisenkot told lawmakers that while the tunnel threat was important, the Jewish state was not at risk of being subsumed by Hamas fighters infiltrating from Gaza.
"The underground threat is most serious, and that is how we treat it. But I don't think it's right to define them as an existential or strategic threat, and intimidate ourselves," he said.
"We have many threats," he added.
Eisenkot was called to the Knesset's State Control Committee in order to discuss a scathing report by the State Comptroller's Office about the 2014 Gaza war that accused the military of being insufficiently prepared to face the Hamas tunnel threat.
2,000 reservists train for war in Gaza with surprise drill
Some 2,000 reserve soldiers were called up this week to simulate war in the Gaza Strip, as part of the military's largest planned exercise of 2017, the army said.
The surprise drill began on Sunday. It was conducted by the Sinai Division, the Southern Command's reserve division. The exercise included four reserve brigades — two infantry and two armored brigades.
The soldiers simulated war in Gaza, including a ground invasion into the Hamas-run coastal enclave.
IDF Chief Gadi Eisenkot visited the exercise in order to "assess the preparedness of the division for emergency," the army said.
"We have put preparedness at the top of the IDF's list of priorities. This is evident from the increased training program," Eisenkot told the reservists.
IDF thwarts security incident on Israel-Gaza border; terrorist killed
The Israel Defense Forces foiled a security incident on the Israel-Gaza Strip border in the early hours of Wednesday morning. One terrorist was killed and two others were wounded in the incident, which the military said it was investigating.
According to Channel 2 News, IDF troops on routine patrol along the border detected suspicious movement on its eastern part, near Rafah. The troops identified three individuals digging under the border fence and engaged, firing tank shells at the cell.
According to one defense official, it is believed they were trying to infiltrate the border or place explosives near the fence.
The Palestinian Health Ministry confirmed one fatality and two casualties in the incident. According to Palestinian media, an 18-year-old man was killed.
18 Palestinian Terror Suspects Arrested in Connection With Suspicious WhatsApp Chat Group
Israeli police arrested 18 Palestinian terror suspects this week in connection with their membership in a suspicious chat group on the popular messenger app WhatsApp.
The chat group, dubbed "The Road to Paradise," included Palestinian terrorist Muhammad Ibrahim Mattar, who initiated a pre-dawn stabbing attack last week at the Lions' Gate entrance to Jerusalem's Old City. In the attack, Mattar, 25, stabbed two Israeli border guards with a large butcher's knife. The terrorist was shot by the injured guards and later died of his wounds.
Arrests of the WhatsApp group's members came a day following Mattar's stabbing attack in the Old City. The Israel Police confirmed that the majority of the suspects were residents of eastern Jerusalem and the West Bank.
Questioning of the group members by law enforcement has revealed that the group's primary purpose was "to share religious materials," and that all of its members "recently became more religious."
Hamas's Gaza chief vows to 'liberate all of Palestine'
Hamas's leader in the Gaza Strip said on Wednesday that the terror group will not cease its conflict with Israel until "the liberation of all of Palestine."
Speaking at an event marking the anniversary of the death of Hamas founder Ahmed Yassin, who was killed in an Israeli airstrike in 2004 in Gaza City, Yahya Sinwar said Hamas would not allow the State of Israel to exist on even a "morsel" of land.
"Hamas will continue in the path of Yassin for the liberation of all of Palestine — we will not surrender even a morsel" of the land, Hebrew media reports quoted Sinwar as saying.
Despite drafting a new manifesto set to be released by the end of March as part of an attempt to moderate the terror group's image, Hamas has not retracted its call for Israel's elimination.
PreOccupiedTerritory:
Leaders Call Efforts To Reduce Fatal Crashes In Arab Sector 'Cultural Imperialism' (satire)
Prominent figures in Israel's Arab community are decrying initiatives to cut traffic fatalities among its members, deeming such programs a violation of Arab cultural norms and an attempt to impose foreign values.
Political, social, and cultural leaders among Arab citizens of Israel have reacted with coldness to government and private attempts to inculcate safer driving practices, programs that aim to address the disproportionate numbers of Arabs killed in vehicular crashes. Any such programs, they contend, constitute a forcing upon Arab society a set of sensibilities incompatible with the community's traditional way of life, and yet another example of Zionist imperialism.
Tribal heads of Bedouin groups, a dozen civil society organizations, and supporting NGOs such as the New Israel Fund held a rally in this town yesterday, calling on the government to put a stop to programs aimed at cutting traffic fatalities, especially those aimed at the Arab sector, and to allow the community to maintain its traditional disregard for human life. Representatives of the participating NGOs also characterized the programs as impinging on the community's identity as victim by implying that Arabs might possess volition, a notion that strikes at the very heart of modern Arab identity.
"We will not tolerate this cultural imperialism, and we will not permit it to undermine the justice of this community's demand to escape blame for any of its misfortune," stated Ghimmi Monni of Adala, a rights group. "The only appropriate responses to the fatality statistics are either to respect that our culture of machismo comes with certain risks to life and limb, or to accept that all the blame and responsibility lie with the State, which must fund infrastructure projects to make thousands of kilometers of roads more idiot-proof."
Marco Rubio, in Lebanon, tells PM Hariri to combat Hezbollah
Florida Senator Marco Rubio and several other Republican lawmakers visited the Middle East over the weekend, to look at America's role in combating the threat of Hezbollah and Islamic State.
Rubio along with other members of the Senate's Select Committee on Intelligence, senators Richard Burr of North Carolina, John Cornyn of Texas, Tom Cotton of Arkansas and James Lankford of Oklahoma, visited Lebanon and Jordan before a brief, low-key stop in Israel.
On Saturday the lawmakers were in Lebanon, where they met Prime Minister Saad Hariri. In an official statement on his website Rubio said that he stressed the importance of combating the Hezbollah terror group.
"Prime Minister Al-Hariri and I discussed ways to address Hezbollah's threat to regional stability, and the necessity of helping to build the capability of the Lebanese Armed Forces to confront terrorist threats," he said.
Former CIA agent's family sues Iran
The family of a Jewish-American man who disappeared from Iran in 2007 while working on behalf of the CIA is suing the Iranian government in the United States.
Robert Levinson, 68, of Coral Springs, Florida, a private investigator and former agent for the Federal Bureau of Investigation who was also a part-time consultant for the Central Intelligence Agency, has been missing since disappearing from Iran's Kish Island during what has since been revealed as a rogue CIA operation.
Levinson's family filed a lawsuit on Tuesday in federal court in Washington DC, the New York Times reported. The lawsuit seeks unspecified damages from Iran, in part for inflicting emotional distress on Levinson's wife and seven children.
In an announcement earlier in March on the 10th anniversary of Levinson's disappearance, a statement from the FBI said that the agency has a dedicated team seeking Levinson's return. The statement was unusual since, over the years, the State Department and the White House have noted the anniversary, but the FBI has not weighed in.
Under President Barack Obama, five Americans were released by Iran in January 2016 in an exchange timed to coincide with the implementation of the nuclear deal struck between Iran and six major powers. Levinson was not one of those released, but the Obama administration, which had brokered the deal, accepted an Iranian pledge to help track his whereabouts. The information Iran provided led to dead ends, the Times reported Sunday.
Saudi Arabia Sued Over 9/11
Nearly 800 families of the victims of 9/11 have sued the Kingdom of Saudi Arabia several times in federal court for its alleged support of the al-Qaida terrorist network, NBC News reports.
The families allege the Saudi government supported the terrorist network with logistical support, and highlights the role of Saudi charities connected to terrorism funding. The starkest claim in the suit alleges the Saudi government helped 9/11 hijackers in the U.S., even helping facilitate their travel. These claims have not been verified by the U.S. intelligence community or the 9/11 Commission.
The lawsuit is allowed under the 2016 Justice Against Sponsors of Terrorism Act, which permits U.S. citizens to sue terror sponsors in civil claims court. The law was primarily intended to aid 9/11 families who were previously stymied by U.S. sovereign immunity laws for foreign governments.
No definitive link between the Saudi Government and the 9/11 hijackers has been found, but the tenuous connections are troubling. The U.S. government declassified 28 pages of the 9/11 Commission report in July 2016, which found senior al-Qaida operative Abu Zubaida, who was captured in the U.S. in 2002, had phone numbers tied to the same company that managed the Saudi ambassador to the U.S.'s Colorado residence. Zubaida also had a phone number for a bodyguard at the Saudi Embassy in Washington, D.C.
---
---
We have lots of ideas, but we need more resources to be even more effective. Please
donate today
to help get the message out and to help defend Israel.