From Ian:
Stop whitewashing FDR's abandonment of the Jews
Franklin D. Roosevelt is widely remembered as a strong leader who boldly led America out of the Great Depression and to the brink of victory in World War II. Yet when it comes to the Holocaust, some defenders of FDR's record want us to believe he was not responsible for keeping Jewish refugees out of America—as if that was all the handiwork of the State Department, which supposedly ran U.S. immigration policy and foreign policy independently of the president's wishes.

Sorry, but you can't have it both ways.

Prof. Daniel Greene, speaking recently at the University of Oklahoma, continued to perpetuate the implausible notion that President Roosevelt was too hapless to make his own foreign policy. Remarkably, Greene spoke for nearly an hour about America's response to Nazism and the Holocaust, yet barely mentioned the president.

This tendentious approach is consistent with the theme of the controversial exhibit on "Americans and the Holocaust" at the United States Holocaust Memorial Museum, for which Greene was senior curator. The exhibit has been criticized by many scholars for downplaying President Roosevelt's abandonment of European Jewry.

Greene told his Oklahoma audience that the reason so few German Jews were admitted to the U.S. in the 1930s was because of "bureaucratic walls put in place by the State Department" —as if the White House had no occupant.

What actually happened is that the State Department implemented Roosevelt's policy of restricting immigration far below what the existing law allowed. The annual quota of German immigrants—about 26,000—was filled only once in FDR's twelve years in office; in most of those years, it was less than 25% filled.

There are letters from the president himself at the time in which he acknowledged and defended the fact that visas were, as he put it, "considerably under-issued." There are documents showing that State Department officials briefed the president on their efforts to keep refugees out.
The Battle Over Antisemitism
Attacking the IHRA Definition of Antisemitism

Those who attack the IHRA definition of antisemitism are those who discriminate against Jews, practicing antisemitism, as defined by the IHRA. They are primarily proponents of the BDS movement. Among the bill's fiercest adversaries are leaders and members of a BDS organization inaptly called "Jewish Voice for Peace" (JVP), who try to put a "Jewish" seal of approval on antisemitism, misrepresenting their own antisemitic campaigns and rhetoric as human rights activism and valid criticism of Israel. The group actively agitates against the use of the IHRA definition of antisemitism and attacks the anti-BDS legislation introduced in Senate and Congress, as well as other efforts to raise awareness of antisemitism. They write op-eds and circulate petitions that falsely claim the bills are "intended to codify criticism of Israel as antisemitic" and to "make dissent about Israel illegal" when, in fact, neither the definition of antisemitism nor the bills proposing its use would outlaw criticism or dissent about Israel. On the contrary: The definition includes language specifying that "criticism of Israel similar to that leveled against any other country cannot be regarded as antisemitic."

JVP leads the charge that the widely-accepted IHRA definition of antisemitism is undemocratic. The group substitutes its own alternate definition that restricts age-old hatred against Jews to Christian theology-based or Nazi white supremacist-based racial theories alone. This disingenuous propaganda is aimed at those who are unacquainted with antisemitism or with the proposed legislation against it, as it sounds an alarm against any practical attempt to hold people accountable for anti-Semitic racism and persecution of others. JVP demands that: It is vital that Jewish organizations across the globe stand united against harmful definitions of antisemitism and together for human rights and the freedom to protest. We at JVP are proud to have initiated this historic effort.

In November 2017, Former Executive Director Rebecca Vilkomerson joined Linda Sarsour—a vitriolic, anti-Israel, BDS activist who has been accused of outright antisemitism—on a panel that redefined antisemitism to exclude the panelists' own activities.

Former Executive Director Rebecca Vilkomerson (2nd to right) joining Linda Sarsour (right) in panel that redefined antisemitism.

On December 15, 2020, several BDS and anti-Israel organizations are convening a panel made up of those who seek the demise of the Jewish state, in order to redefine antisemitism. The panelists include Rashida Tlaib—a U.S. congress member accused of using antisemitic tropes of dual loyalty, spreading anti-Jewish blood libels, singling out politicians for criticism because of their Jewish identity, and having close ties to a Holocaust denying, conspiracy theorist and terror-supporting anti-Zionist activists; Barbara Ransby — a university professor in History, African American Studies and Gender and Women's Studies who is prominent player in the BDS movement, supporting violent anti-Israel terrorists and using her platform to spread false and vicious anti-Israel propaganda; Marc Lamont Hill— BDS proponent and one-time CNN journalist who advocates the elimination of a Jewish state, justifies anti-Israel terrorism, and is associated with the notoriously antisemitic Louis Farrakhan. The single Jew on the antisemitism panel is Peter Beinart — an "as a Jew" Jew who has made a career of vilifying the Jewish state and advocating its abolition.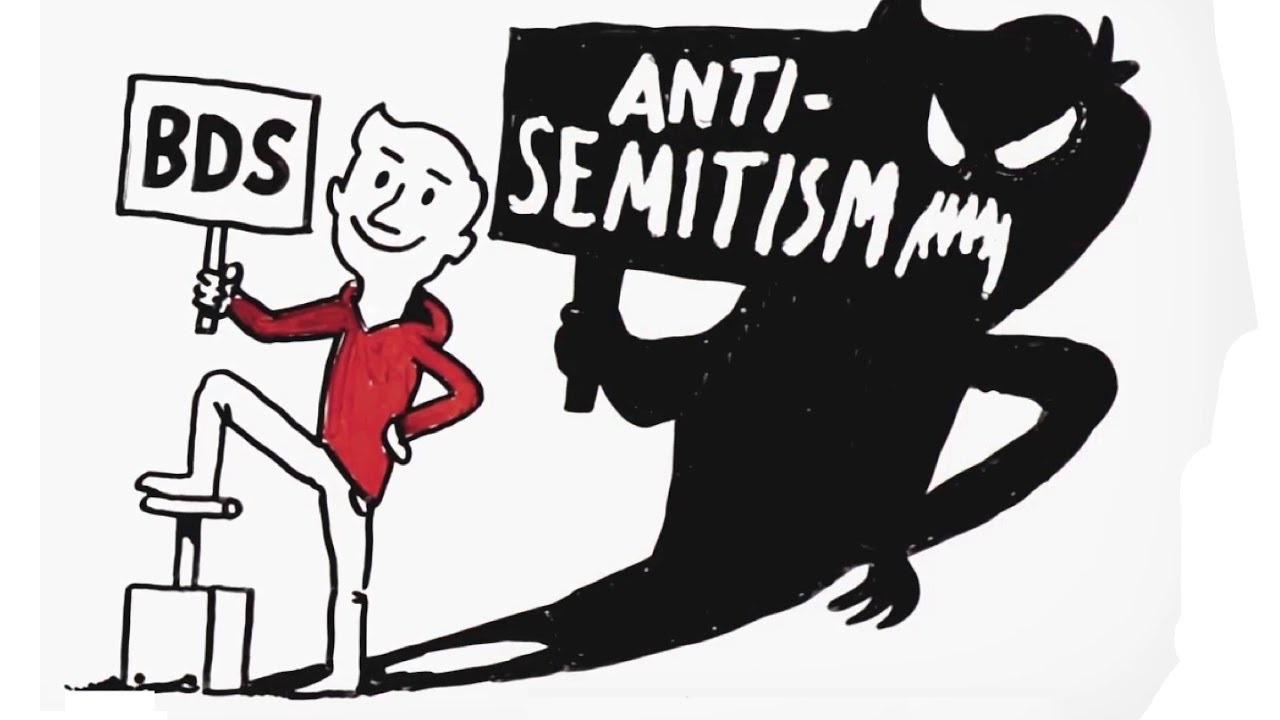 Canary Mission:
Anti-Semites Lead Farcical Panel Discussion on Anti-Semitism
If you were assembling a panel of experts to teach the world how to dismantle anti-Semitism, who would you choose? Perhaps a well-known journalist who deals with Jewish issues like Bari Weiss or a dynamic young activist like Hen Mazzig, or perhaps you would contact one of the myriad of great organizations tackling anti-Semitism.

Well, Jewish Voice for Peace, IfNotNow and friends have done the opposite. They have put together a team of anti-Israel pundits, anti-Semites and terror supporters; and asked them to lead the discussion on dismantling anti-Semitism.

The farcical panel titled "Dismantling Antisemitism, Winning Justice" is set to take place on December 15th.

LET'S GET TO KNOW THE "QUALIFICATIONS" OF THESE PANELISTS: Congresswoman Rashida Tlaib is widely known for her anti-Israel activism and support of the BDS movement, for which she was barred from entering Israel in 2019. She has claimed that Palestinians saved Holocaust survivors and compared boycotting Israel to boycotting Nazi Germany.

Peter Beinart, the ONLY Jew on the panel, has called the Jewish state a "cancer" and lamented the Jews' "unfortunate Zionist obsession" with Jewish statehood. He has referred to Israeli society as "racist" and has implied that Israeli and American Jews are Nazis in relation to the Palestinians.

Marc Lamont Hill was fired from his position at CNN in November 2018 for using language associated with the destruction of Israel. He has also promoted anti-Semitism, fundraised for a convicted terrorist and glorified anti-Israel violence. Read more in his NEW Canary Mission Profile.

Barbara Ransby is a professor at the University of Illinois at Chicago. She is a long-time supporter and friend of terrorist Rasmea Odeh; she has also demonized Israel and promoted violent anti-Israel protests. Read more in her UPDATED Canary Mission Profile.
OUTRAGEOUS: Upcoming @jvplive panel on antisemitism includes @thisisUIC professor Barbara Ransby, a long-time supporter and personal friend of PFLP terrorist Rasmea Odeh, who masterminded the bombing of a Jerusalem supermarket that killed two students.https://t.co/kb04N8LBoU pic.twitter.com/mRsgDl6HB3

— Canary Mission (@canarymission) November 30, 2020
Jerusalem Post, Khaleej Times team up for first-ever Dubai conference
The Jerusalem Post and the Khaleej Times, the two-largest English-language media organizations in Israel and the United Arab Emirates, announced Monday that they are partnering to present the first in-person joint conference in February 2021 in Dubai.

The announcement comes on the heels of the historic signing off the Abraham Accords earlier this year.

The in-person event will be preceded by a virtual confab on January 13, 2021.

"This is a new era for Israel, the UAE and the entire Middle East," said Jerusalem Post editor-in-chief Yaakov Katz.

"We are moving toward an era of progress, prosperity, peace and friendship in the Middle East," said Vaman Vassudev Kamat, editor-in-chief of the Khaleej Times.

The virtual event, the UAE-Israel Peace & Prosperity Roundtable, will set the tone for the bilateral relations between the two countries. The half-day conference will bring together government and business leaders around topics ranging from healthcare technology, trade and investment to politics and the stability of the Middle East.

Then, in February, hundreds are expected to attend the live event to discuss the growing importance of the peace accord.
8+ years ago, when I moderated session at the Milken Global Conference in LA on Middle East. Sitting on my panel were top biz leaders from the UAE, Israel, Palestine & Egypt. The 2 am calls on what I could raise at the session were fun! That was pioneering at that time, no? 😉 pic.twitter.com/15aRPrkeSL

— Ghanem Nuseibeh (@gnuseibeh) November 30, 2020
First-ever Jewish school to open in Dubai
The Jewish community in the United Arab Emirates (UAE), in cooperation with the Ministry of Diaspora Affairs, will open a Jewish school in Dubai, the first of its kind in the Gulf state.

Minister of Diaspora Affairs Omer Yankelevich decided to greenlight the move following a series of discussions with the leader of the local Jewish community Ross Kriel, in which they touched on the developing Jewish community in Dubai and its needs.

UnitEd, the ministry's worldwide Jewish education initiative, will direct the process in tandem with "significant philanthropic elements" from the Jewish world.

The school is planned to open as early as next year.

The Jewish community in the UAE, numbering about a thousand members, is in the process of gaining formal recognition from the Emirati government.

Following the U.S.-brokered Abraham Accords the Gulf state signed with Israel in September, the community is expected to grow significantly in the coming years and the number of children is expected to stand at around 200 next year.

Most community members are English speakers who moved to the UAE in the last decade from the U.S. and Europe for business purposes.
Dubai Port receives first shipment of goods from Ashdod
Jebel Ali Port, Dubai's major shipping port, has received one of the first export shipments from Israel.

The shipment, sent by Emirati firm Kimoha from Ashdod, contained adhesive tape manufactured by Israeli company Davik.

The shipment is the first to arrive in the United Arab Emirates, and even more notably at one of the busiest ports in the world, since the Abraham Accords normalized ties between the country and Israel.

"We would like to congratulate Kimoha Entrepreneurs FZCO for adding value to the UAE and Israel diplomatic relations by initiating trade association with Israel-based establishments," Sultan Ahmed bin Sulayem, CEO and chairman of port operator Dubai Ports World, said in a statement.

"And we are glad that Jebel Ali Port could be an intrinsic part of the transfer from Israel to the UAE," he said. "We take great pride in being involved in this momentous achievement that is integral for both countries.

"This operation is just the beginning of trade and commerce activities," Sulayem said. "We are confident that this move will be the starting point for trade activities that will have a significant impact on both economies, and business in the region. We are in complete support of the leadership of the UAE and will do everything in our capacity to foster trade ties with Israel and accelerate economic growth."
Mika Dagan-Fruchtman first Israeli invited to UAE tennis tournament
Tennis player Mika Dagan-Fruchtman has become the first Israeli tennis player to receive an official invitation to participate in a ranking tournament in Dubai which will take place over the weekend.

Dagan-Fruchtman is also the first Israeli tennis player to compete in the United Arab Emirates since the normalization agreement between the United Arab Emirates and Israel was signed.

The athlete received a free ticket to Dubai from the organizers of the Al Habtoor Challenge tournament with $100,000 in prize money and ranking points in the world round at stake. The tournament will be taking place for the 23rd time in Dubai with the message "Bring the stars of tomorrow to Dubai today."

Dagan-Fruchtman, 17, is from Raanana and is an athlete for the National Tennis Academy. She is ranked among the top eight tennis players in Israel and among the top 200 in the world.

She will be joined by an official delegation from the Tennis and Education Centers in Israel to promote tennis cooperation between the two nations, including former tennis player Andy Ram, who received a special permit to compete at a tournament in the UAE in 2009 after international pressure following the refusal to grant tennis player Shahar Pe'er a visa for a women's tournament in Dubai.
Second Bahraini minister in two weeks arrives in Israel to expand trade ties
The second ministerial delegation from Bahrain in two weeks landed in Israel Tuesday morning with hopes of deepening the two countries' budding economic ties.

During his three-day stay, Bahraini Minister of Industry, Commerce and Tourism Zayed R. Alzayani, who arrived with a delegation of about 40 businesspeople, is scheduled to meet Prime Minister Benjamin Netanyahu and four Israeli cabinet members.

"The visit is very significant from our perspective," said Eliav Benjamin, the head of the Arab world desk at Israel's Foreign Ministry. "It is an illustration of what we and what the Bahrainis want to see in our relations — progress in our cooperation. This is true normalization between our two countries: trade, commerce, meetings between delegations and ministers and businesspeople."

Alzayani's visit comes just two weeks after Bahrain's foreign minister, Abdullatif bin Rashid Al-Zayani, became the first minister from the tiny Gulf kingdom to visit the Jewish state.

The commerce minister's Gulf Air plane touched down Tuesday afternoon at Ben Gurion Airport, where he was greeted by Economy Minister Amir Peretz, Regional Cooperation Minister Ofir Akunis and Tourism Minister Orit Farkash-Hacohen. His delegation was then set to head to Jerusalem for various meetings with Israeli officials and businesspeople.
The first official Jewish wedding taking place now in Dubai.

اول حفل زفاف يهودي رسمي في الامارات 🇦🇪🇮🇱pic.twitter.com/ZBP9MW1Mi0

— לורינה ח'טיב|Lorena Khateeb|لورينا خطيب (@kh_lorena) November 30, 2020
Tourist from Dubai visits the Kotel https://t.co/4oENuNaXe6

— Lahav Harkov (@LahavHarkov) November 30, 2020
Rashida Tlaib Scrubs Another Anti-Semitic Tweet
Rep. Rashida Tlaib (D., Mich.) scrubbed a tweet on Monday that included an anti-Semitic phrase often used by terrorist groups that seek the destruction of Israel.

Screenshots from the Internet Archive's "Wayback Machine" show that Tlaib retweeted a Saturday post that included a graphic promoting Palestinian solidarity and the phrase "From the River to the Sea, Palestine will be free."

The Palestinian Liberation Organization, Hamas, and Hezbollah regularly use the phrase as a rallying cry against the Jewish state. Hezbollah leader Hassan Nasrallah used the phrase in remarks in which he also called Israel a "cancerous growth" that needed to be destroyed.

Tlaib deleted the controversial tweet after critics slammed her, and did the same as recently as last January after she blamed Israelis for the death of a Palestinian child who had slipped and drowned in a pond, prompting accusations from an Israel government official that she was spreading a "blood libel."

In 2018, Professor Marc Lamont Hill lost his position as a CNN contributor for parroting the Hamas rallying cry, and several Jewish groups blasted his remarks.
I get why many Jews find slogan "Palestine from River to Sea" frightening. Some have used it to disregard Jewish rights (1st Hamas charter, for instance). But @RashidaTlaib has been clear that Jews + Palestinians deserve equality. Suggesting otherwise is a smear https://t.co/2YXZCdcbV7

— Peter Beinart (@PeterBeinart) December 1, 2020
'As Bad as You Can Get': Labour Chief Starmer Blasts Predecessor Corbyn's Response to Antisemitism Report
UK Labour leader Keir Starmer has blasted his predecessor Jeremy Corbyn for damaging the party's attempt to deal with antisemitism in its ranks, saying, "I'm deeply frustrated that we're in this place."

Labour experienced a series of antisemitism scandals during Corbyn's tenure as leader from September 2015 to this past April. He stepped down after Labour suffered a crushing defeat in the December 2019 general election, and Starmer has expressed determination to purge antisemitism from Labour's ranks.

Corbyn caused yet another scandal last month after the government's Equality and Human Rights Commission (EHRC) found that Labour suffered from systemic antisemitism while he was in charge. Corbyn claimed that the EHRC findings were the result of a conspiracy against him.

In response, Corbyn was suspended from Labour, only to be reinstated shortly after. Starmer then "withheld the whip" from Corbyn, a maneuver that prevents Corbyn from sitting in parliament with the Labour delegation.

The Jewish Chronicle reported that Starmer told a conference held by the Jewish Labour Movement on Sunday that Corbyn's latest antics caused serious damage to his attempts to end antisemitism in Labour and win back the goodwill of the Jewish community, saying Corbyn "undermined me and what I was trying to achieve."

"I felt that over the last six, seven months that we had slowly taken some steps in that direction," he said of his campaign against antisemitism in the party. "We had got better processes in place; we'd begun to have the engagement that we needed."

"I wanted the publication of the EHRC report to be a defining moment where we could move on to the mend part of the exercise," he continued. "My team and I spent a lot of time in the days leading up to the launch of that report making sure that everybody understood the approach we would be taking so we could actually move on to that action plan."
It is amazing the way the radical left is moving against the EHRC. The organisation's crime is finding anti-Semitism in the Labour Party. So it must be undermined. A reminder that The Guardian etc do not care about racism, anti-Semitism or anything else. They just want to win.

— Douglas Murray (@DouglasKMurray) November 30, 2020
CAA says CPS "ignoring Jewish victims" after it closes most police investigations into Labour antisemitism
The matter arose after the radio channel LBC and Campaign Against Antisemitism referred a secret dossier, which was compiled by the Labour Party and subsequently leaked, to the Metropolitan Police. Earlier this year, the Commissioner of the Metropolitan Police came under pressure for taking so long to decide on how to proceed even on the few cases that the CPS determined might be actionable.

The CPS has now reportedly ruled that the cases still held by the police did not meet the threshold for prosecution.

Stephen Silverman, Director of Investigations and Enforcement at Campaign Against Antisemitism, said: "While the rest of British society has been appalled by the rampant antisemitism in the Labour Party, the CPS is living on another planet. We referred cases from Labour to the police more than two years ago. At the time, the cases were said by top police officials and criminal barristers to be clear cut, but the CPS has only charged one of them and has now told the police to close cases on ten more activists.

"This is just the latest failure of the CPS to prosecute antisemitic hate crime. The CPS must stop ignoring Jewish victims and take antisemitic crime seriously. After years of vile antisemitic abuse from within the Labour Party, the CPS seems determined to do nothing at all about it."

Campaign Against Antisemitism's Antisemitism Barometer 2019 showed that almost half of British Jews believe that the CPS is doing too little to fight antisemitism.
German Young Socialists Accused of Antisemitism for Solidarity Resolution With Palestinian Fatah Youth
The youth wing of Germany's main center-left political party was accused of antisemitism over the weekend after it passed a solidarity resolution with a Palestinian youth group.

The Jusos — the Socialist Youth Movement of the German SPD party — held a virtual congress during which a resolution that described the youth wing of Fatah, the main faction of the PLO, as a "sister organization."

The resolution lamented the "current lack of prospects" for the Palestinians, saying that a general "resignation and frustration" was hampering efforts for a "peaceful solution."

"We highly appreciate that our Palestinian sister organization, the Fatah Youth, is committed to a peaceful and sustainable solution to the conflict, even in the face of this difficult situation," the resolution declared.

Critics rounded on the Jusos embrace of a Palestinian nationalist movement whose logo renders the entire territory that is now Israel in Palestinian colors.

"Normally, youth organizations stand out for their progressive thinking, but the Jusos do it backwards: Talking about peace, promoting antisemitism," Frank Müller-Rosentritt — a parliamentarian from the FDP party — commented on Twitter.
When BDS means boycotting Arabs – opinion
The reason the BDS movement isn't targeting political leaders even in countries like Egypt is because they know they have no chance for success. Instead, they focus on artists, cultural events, and random party photos in a desperate attempt to shame artists into "supporting Palestine" and condemning Israel. Take for example Mohamed Ramadan, who in response to the "outrage" over his photograph made his cover photo a Palestinian flag this week. Artists and athletes are browbeaten into anything to appease the ignorant mob. But for policymakers, the mob doesn't even try.

The reason that photographs of Abdel Fattah al-Sisi with Israeli officials (including the prime minister of Israel himself) aren't a target for anti-normalization advocates is because no one in the government actually cares what they think. Attacking musicians and cultural figures for collaborating (or even just taking a photograph) with Israelis, while ignoring the actual policymakers in the state working with Israel, demonstrates one of the core hypocritical elements of the BDS movement. They aren't interested in actual change, or in improving life for Palestinians. Their focus is demonizing Israel.

The path to a better situation for Palestinians will not be paved by anti-normalization campaigns that target Jews, Israel, or Arab nations who work with Israel. Oppressing artists, musicians, authors, and athletes who interact in a professional capacity with Jews (or any Israelis) will not only fail to improve the lives of Palestinians, but will harm efforts toward peace. Anti-normalization campaigns harm artistic efforts to bridge the divides in our world. We must speak out against this toxic tactic.
Lancaster University Students' Union BME officer told to "stop being a Zionist shill" and a "gay n*****r" in appalling responses to feedback form
Lancaster University's Students' Union's Black and Minority Ethnic Officer was told to "stop being a Zionist shill" and ""stop being a gay n*****r" in a feedback form.

Last Wednesday, Max Kafula contacted students inviting them to provide feedback on his work in his capacity as an officer in the Students' Union, but he was forced to shut down the online portal following a spate a antisemitic, racist and homophobic abuse.

The responses quoted above came in reply to a question on the form: "If you said that you did not have confidence in me, what could I do to improve it?"

In another question, Mr Kafula asked for suggestions of what he could do in the remainder of his term in office. One response was: "Stop selling out to the illegitimate state of Israel."

In a statement on social media, Mr Kafula wrote: "This is not only outright homophobic, racist and antisemitic, but it is also absolutely disgusting," adding: "No one should even have these views."

He has reported the comments to the police as a hate crime, reportedly saying: "No ifs, no buts, it's a textbook hate crime."
Of course you do! https://t.co/ffZothK50y

— jestiny (@jestiny) November 24, 2020
Chicago-based @AMPalestine activist Leena Yousef gave her view on when there would be peace in the Middle East: "its forever unfortunately. Palestinians will fight the Jews until 'blood reaches knees.'"https://t.co/R8IDGMyshw pic.twitter.com/JvD8HWFMrZ

— Canary Mission (@canarymission) November 30, 2020
Antisemitic Thug Who Assaulted Jewish Street Artist in Strasbourg Sentenced to Six Months by French Court
A French court in Monday sentenced a man accused of assaulting a Jewish graffiti artist in the northeastern city of Strasbourg to six months in prison.

The 38-year-old man was also ordered to pay damages of 500 euros to his victim and another 1,000 euros to the anti-racism organizations SOS Racisme and Licra.

The incident occurred on Aug. 26 as the artist was working in the center of Strasbourg on a project commissioned by the municipality. He was verbally insulted and jostled by two men after they noticed him wearing a t-shirt that displayed the names of several countries and cities, including Israel.

One of the assailants aggressively told the artist, "You are a Jew, you have no place here," before telling the artist to change his shirt — which he duly did.

But when he returned to complete his work, the artist was confronted again by the same man, who grabbed one of his paint canisters and sprayed offensive slogans on the ground, including "forbidden to Jews" and "bitch."

In testimony to the court, the victim described his ordeal as "the worst three hours of my life."
Dead pig found on doorstep of NJ rabbi's home in apparent bias crime: cops
A dead pig was left on the doorstep of a New Jersey rabbi over the Jewish Sabbath — an incident that's being probed as an apparent bias crime, police told The Post on Monday.

The small dead pig was discovered at the rabbi's Treetop Lane home in Lakewood at about 7 a.m. Saturday during the weekly Jewish Shabbos that began at sunset Friday. Investigators later determined the animal was left behind by someone between midnight and 7 a.m., police said.

"Currently, we are actively pursuing several leads and hope to bring this to a conclusion very soon," Lakewood police Capt. Gregory Staffordsmith wrote in an email.

No note was attached to the frightening find, which was first reported by the Lakewood Scoop.

"At this time, it's being investigated as a bias crime," Lakewood police Lt. Leroy Marshall told The Post, adding that no arrests had been made as of midday Monday.

Marshall declined to identify the rabbi, citing an ongoing criminal investigation. No injuries were reported at the residence, he said.

Lakewood's police chief, Greg Meyer, told the Scoop that detectives from the agency were being assisted by the Ocean County Sheriff's Office crime scene investigations unit.

"We will not tolerate such acts in our town," Meyer told the outlet.
Germany bans armed neo-Nazi group, seizes weapons
Germany has outlawed a far-right neo-Nazi group called "Sturmbrigade 44" for spreading hatred, Interior Minister Horst Seehofer said on Tuesday.

Seehofer said the group, also known as "Wolfsbrigade 44," "sows hatred" and "advocates the reestablishment of a Nazi state."

"Anyone who fights against the fundamental values of our liberal society will feel the determined reaction of the constitutional state," the minister said in a statement.

Early on Tuesday, almost 200 police officers began searches of premises linked to 11 alleged members of the group in a number of regional states.

Police found weapons, including knives and crossbows, as well as propaganda items such as swastikas and Nazi flags, the interior ministry said.

Members "openly declared their support for Adolf Hitler," the ministry said, adding that the group was "particularly characterized by militaristic appearance" and "pronounced racism" as part of an "inhuman ideology."

In July last year, prosecutors raided apartments in several German states of members accused of being part of the group, which was founded in 2016.

Six were suspected of having formed an armed group within the organization, authorities said at the time.
"There was [sic] no six million Jews living in Europe at that time": American rapper Lord Jamar denies scale of Holocaust
An American rapper has produced a podcast denying the scale of the Holocaust.

Lord Jamar, 52 (real name Lorenzo Dechalus), former member of hip-hop band Brand Nubian, is now a record producer and podcaster.

In a podcast with Muslim Scientologist Rizza Islam, Lord Jamar claimed that a far smaller number of Jews died in the Nazi genocide, saying that the numbers have been exaggerated because "there was [sic] no six million Jews living in Europe at that time."

Rizza Islam appeared to agree, asserting that he "did the research." If he had, he would have seen census records confirming that there were more than 9.5 million Jews in Europe before WWII, more than six million of whom were murdered in the Holocaust.
Philippines awarded special certificate for support of Jews in Holocaust
The First Secretary and Consul of the Philippines Embassy, Reichel Quinones was awarded a special certificate by The Confederation of General Zionists (CGZ) faction of the World Zionist congress, on Sunday. The certificate is in recognition of the republic's vote in favor of UN General Assembly resolution 181 and for the Open Doors policy of former president Manuel Quezon.

The certificate was awarded in a ceremony at the Philippine Embassy in Tel Aviv.

The Open Door policy, in which Quezon chose to open the gates of his country to Jews after being confronted with the reality of the persecution of the Jews, their confinement to ghettos and concentration camps and their execution for no reason other than that they were Jews, saved over 1,300, according to a CGZ press release.

Resolution 181 called for independent Jewish and Arab states on territory that had been under British control since the end of World War I. "The Jewish people have a long memory and president Quezon deserves to be remembered for his brave act of kindness during such a dark period of Jewish history," said CGZ vice chairman David Yaari.
Israeli with muscular dystrophy elected to UN committee for disability rights
An Israeli woman with muscular dystrophy was elected Monday to serve on a United Nations Committee on the Rights of Persons with Disabilities, garnering praise from Israeli leaders.

Odelia Fitoussi, 43, is the first Israeli to serve on the committee. She was elected to one of nine available spots, receiving support from 109 countries, according to Israel's Mission to the UN in New York.

"I am sure your important voice at the UN will be a positive influence for people with #disabilities around the world. We are so proud of you!" President Reuven Rivlin tweeted on Tuesday morning.

Prime Minister Benjamin Netanyahu called Fitoussi, who was born with a genetic neuromuscular disorder known as SMA2, telling her that he appreciates her "abilities and skills that led her to be elected to a significant and important position in the international arena," according to a readout of the call provided by his office.

The UN Committee on the Rights of Persons with Disabilities, or CRPD, is a body of independent experts tasked with monitoring the implementation of the Convention on the Rights of Persons with Disabilities, which was signed by nearly all countries in the world.
Startup unveils 'new generation' rocket engines with 'PowerGel' fuel
Israeli startup NewRocket has unveiled what it says is a "new generation" of rocket engines that are gel-fueled, low-cost and environmentally friendly.

The company's engines are suited for space and defense purposes – in crafts of all sizes, "anywhere you have a rocket," CEO Ilan Harel said.

The PowerGel fuel the company uses is based on technology developed by Prof. Benny Natan of the Faculty of Aerospace Engineering at the Technion – Israel Institute of Technology, which was licensed exclusively to the company.

"The fuel is made of commonly used kerosene to which we added materials to transform it into a gel. And then other substances are added, that transforms this gel into a high performing, energetic and hypergolic propellant," said Harel, declining to reveal the identity of the substances. A hypergolic propellant is a substance that can spontaneously ignite when it comes into contact with an oxidizer, he explained.

The firm is still developing the rockets with the fuel, and is running development projects with "leading aerospace corporations," the Israel Innovation Authority, and the Israel Space Agency for a total of some $6 million, Harel said.
Israeli medical delegation to fly to Italy, help contain COVID-19 spread
An Israeli delegation of 20 doctors and medical experts from the Sheba Medical Center in Ramat Gan will fly to Italy on Tuesday in order to help contain the spread of coronavirus in the Piedmont District in the country's northern area.

The delegation was initiated by Israel's Ambassador to Rome, Dror Eydar.

In a letter dispatched by Foreign Ministry director-general Alon Ushpiz to Health Ministry director-general Chezy Levy, Ushpiz explained that "the Governor of the Piedmont District in northern Italy approached Israel's Ambassador to Rome with an urgent request to provide the district assistance in combating the spread of coronavirus, due to a dramatic increase in the number of new infections and the lack of doctors and medical equipment in the area."

The letter indicated that Israel's embassy in Italy then connected between the Israeli and Italian health ministries, which coordinated the necessary operation and agreed on the required urgent needs of the Piedmont District. The ministries also agreed on the departure of an Israeli medical delegation that will provide assistance to local Italian experts.

It was agreed that the Sheba Medical Center, Israel's largest hospital, would be responsible for choosing the doctors most appropriate for the mission. The delegation will be headed by Prof. Elhanan Bar On and will include some 20 doctors from different fields of expertise.
Israel to send aid team to Honduras following devastating hurricanes
Defense Minister Benny Gantz and Foreign Minister Gabi Ashkenazi announced on Monday that an Israeli relief and rescue team will be sent to assist the Republic of Honduras, following the devastation left behind by hurricanes Eta and Iota which left thousands of people homeless and entire cities in rubble throughout Central America.

The aid mission will be led by Head of the IDF Home Front Command, Maj.-Gen. Uri Gordon and by Tal Yitchakov, spokesperson for the Israeli embassy in Mexico, who will serve as representative of the Israeli Foreign Affairs.

Israel considers Honduras one of its most important friends in Latin America, the joint statement by Gantz and Ashkenazi said. The statement mentioned that the Central American country "regularly supports Israel in international forums" and "has recently made the decision to move its embassy to Jerusalem."

Shortly after the statement was published, the IDF announced that a group of experts will depart Israel later tonight in order to provide humanitarian aid in the area most affected by the hurricanes in Honduras. The group will include 15 Home Front Command retired officers and will be headed by commander of the Search and Rescue National Unit, Col. (res.) Golan Wach.

The delegation will reach cities in the northwestern part of the country that were heavily damaged during the natural disaster. The Israeli delegation will be in charge of evaluating the damage and reviewing the remaining transportation, housing and sewage infrastructure and its durability. It will also work together with local authorities in order to develop response plans for similar disasters in the future.
Israel is sending an aid delegation to Honduras to provide assistance & help evaluate damages from hurricanes #Eta & #Iota that struck #Honduras earlier this month. 🇮🇱🤝🇭🇳 pic.twitter.com/MbeEEICRtZ

— Israel Foreign Ministry (@IsraelMFA) November 30, 2020
The IDF as you've never seen it: pic.twitter.com/bnjoJXT3ZT

— Israel Defense Forces (@IDF) November 30, 2020
Wow, what an experience at @City_of_David, literally walking through almost 4,000 years of history where #Jerusalem BEGAN, the very cradle and foundation of this city! #Israel pic.twitter.com/B8gjVxzuGW

— Arsen Ostrovsky (@Ostrov_A) December 1, 2020
---
---
We have lots of ideas, but we need more resources to be even more effective. Please
donate today
to help get the message out and to help defend Israel.