From Ian:
---
Missouri enacts anti-BDS law, joining 31 other states
Missouri Gov. Mike Parson, a Republican, signed a bill into law on Monday to prohibit the state contracting with companies that boycott Israel. As such, it has become the 32nd state to enact an anti-BDS measure.

The state's House of Representatives passed the measure, 95-40, in May. The state Senate passed it, 28-1, on April 30.

The Anti-Discrimination Against Israel Act prohibits Missouri and its political subdivisions from entering into contracts worth more than $100,000 with companies with 10 or more employees that engage in BDS.

Moreover, it exercises the state's freedom to choose firms for contracts. It does not penalize or infringe on any individual's right to free expression or penalize companies that choose not to do business with Israel for legitimate economic reasons.

In a statement, Christians United for Israel (CUFI) founder and chairman Pastor John Hagee said the legislation makes "clear that Missouri will not be party to the economic warfare waged by Israel's detractors. Missourians can now rest assured that their tax dollars will not be used in furtherance of the anti-Semitic movement to boycott, divest from and sanction Israel."
Canary Mission: BDS Leader Shredded by Missouri State Representatives
In May 2020, the State of Missouri passed an anti-BDS bill. The vote passed after State Representatives expressed their shock that key witness and BDS promoter, Neveen Ayesh, had lied to them.
'Twitter has become its ultimate editor': Opinion editor Bari Weiss resigns from New York Times
A New York Times opinion writer and editor announced her resignation on Tuesday, castigating the newspaper for its obsequious embrace of social media.

Bari Weiss, who had been at the newspaper since 2017, posted her resignation letter, which was addressed to A.G. Sulzberger, the paper's publisher, on her personal website.

"Twitter is not on the masthead of the New York Times," she wrote. "But Twitter has become its ultimate editor. As the ethics and mores of that platform have become those of the paper, the paper itself has increasingly become a kind of performance space. Stories are chosen and told in a way to satisfy the narrowest of audiences, rather than to allow a curious public to read about the world and then draw their own conclusions."

Weiss noted the vitriol she faced from coworkers who disagreed with her columns and viewpoints. She also specified how her frequent columns about Judaism and anti-Semitism were derided by others in the newsroom.

"My own forays into Wrongthink have made me the subject of constant bullying by colleagues who disagree with my views. They have called me a Nazi and a racist; I have learned to brush off comments about how I'm 'writing about the Jews again,'" she added. "Several colleagues perceived to be friendly with me were badgered by coworkers. My work and my character are openly demeaned on company-wide Slack channels where masthead editors regularly weigh in."

She said the behavior of her former colleagues amounted to "unlawful discrimination, hostile work environment, and constructive discharge. I'm no legal expert. But I know that this is wrong."
Bari Weiss's resignation letter confirms everything conservatives suspected about the New York Times
Weiss's letter continues, alleging that the New York Times's breakneck descent these past few years into left-wing purism has been fueled largely by activist staffers, social media, and the cowardice of the paper's senior executives.

"Twitter is not on the masthead of The New York Times," she writes. "But Twitter has become its ultimate editor. As the ethics and mores of that platform have become those of the paper, the paper itself has increasingly become a kind of performance space."

Weiss notes, "Stories are chosen and told in a way to satisfy the narrowest of audiences, rather than to allow a curious public to read about the world and then draw their own conclusions."

These trends at the New York Times have been obvious to anyone with working eyeballs.

However, Weiss continues, there is the issue that many may not know about, and that is the issue of the paper's hostile workplace environment. She claims she was targeted specifically because she did not share her colleagues' politics.

Weiss writes:
My own forays into Wrongthink have made me the subject of constant bullying by colleagues who disagree with my views. They have called me a Nazi and a racist; I have learned to brush off comments about how I'm 'writing about the Jews again.' Several colleagues perceived to be friendly with me were badgered by coworkers. My work and my character are openly demeaned on company-wide Slack channels where masthead editors regularly weigh in. There, some coworkers insist I need to be rooted out if this company is to be a truly 'inclusive' one, while others post ax emojis next to my name. Still other New York Times employees publicly smear me as a liar and a bigot on Twitter with no fear that harassing me will be met with appropriate action. They never are.
[...]
All this bodes ill, especially for independent-minded young writers and editors paying close attention to what they'll have to do to advance in their careers. Rule One: Speak your mind at your own peril. Rule Two: Never risk commissioning a story that goes against the narrative. Rule Three: Never believe an editor or publisher who urges you to go against the grain. Eventually, the publisher will cave to the mob, the editor will get fired or reassigned, and you'll be hung out to dry.

The full letter: Bari Weiss on why she left the New York Times
Eliot Engel and the vanishing pro-Israel Jewish Liberal
Is it possible to be an American Jew who proudly and emphatically supports the State of Israel while embracing the values of the left? The takeover of the Democratic Party by the ideologues of intersectionality and other far-left philosophies is making this proposition increasingly untenable.

Recent developments have rendered public representatives of the liberal but pro-Israel approach a nearly endangered political species. This trend, which shows every sign of gathering momentum, will have implications not only for American politics but for the American Jewish community itself.

One would have to be in serious denial to think that Bowman will be a friend of Israel in Congress. To the contrary, he will likely align with the "Squad" on Israel.

The recent nationwide unrest and nearly wholesale adoption by Democrats of the radical ideology fueling it have made it apparent to all but the most fervent denialists that postmodern progressivism refuses to accommodate the kind of support for Israel that was once practically taken as a given.

Few politicians have exemplified the combination of liberalism and support for Israel the way congressman Eliot Engel (D) has during his more than 30 years on Capitol Hill, most recently representing New York's 16th district.

It now appears that his career came to a sudden end with the closing of the polls in his party's recent primary. As of this writing, although mail-in ballots are still being counted, it seems extremely unlikely that Engel will overcome the lead of his far-left challenger, Jamaal Bowman. By the time this article is posted, the final results will probably be known.

With Bowman's win, he and the far-left forces backing him will have succeeded in taking out one of the most influential pro-Israel Jewish politicians in the Democratic Party, who currently serves as Chairman of the important House Foreign Affairs Committee.

Engel's defeat is problematic enough on its own for those who believe that the synthesis he represents is still viable, but more is at stake since his party's base has been all but captured by the likes of the Black Lives Matter movement.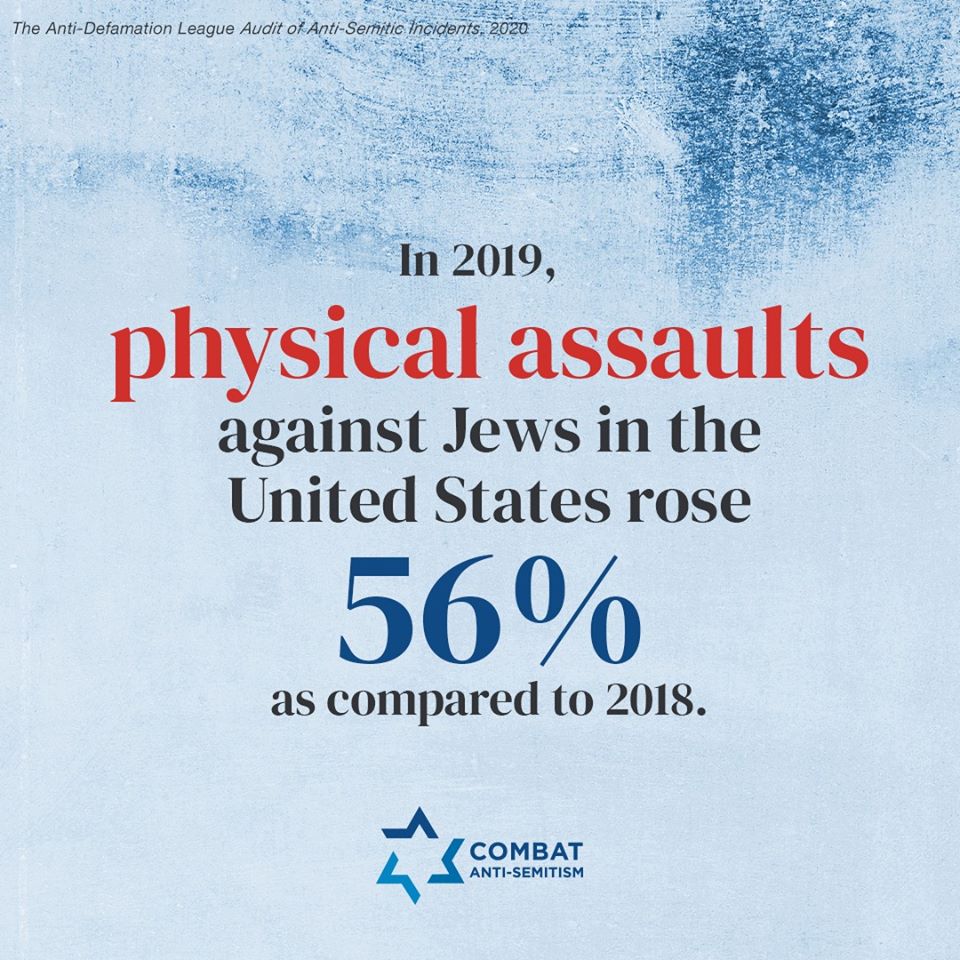 18 Jewish groups urge US to push Jordan to extradite gloating Sbarro terrorist
Eighteen major US Jewish organizations in the United States called on the US on Tuesday to exert pressure on Jordan's King Abdullah to extradite Ahlam Tamimi, the Jordanian terrorist who orchestrated the 2001 Sbarro pizzeria bombing in Jerusalem that killed 15 people, including two American nationals.

Expressing "our collective outrage over the Kingdom of Jordan's refusal to extradite the murderer of American citizens," the organizations urged the US to hold "Jordan accountable to its commitments under its extradition treaty with the United States and bring all pressure to bear, including but not limited to recent government legislation significantly impacting US financial aid to Jordan."

The US groups' public declaration comes shortly before the August 9 anniversary of the attack, in which a further 130 people were injured. An additional victim, a young mother who is also an American national, has been comatose ever since the bombing.

Arnold and Frimet Roth, whose daughter Malki was among those killed in the attack, and who have been battling for the US to bring Tamimi to justice, called the Jewish groups' announcement "a breakthrough in our efforts to see the mastermind of the August 9, 2001 Sbarro pizzeria massacre, the savage killer of our beloved daughter Malki, brought to justice." Malki Roth, 15, was a dual Israeli-US citizen.
Malki Roth (Courtesy of the Roth family)

The Roths noted that other organizations, as well as individuals, have also "given us generous active help in this long-running effort. We are hugely grateful to them."
Jonathan Tobin:
Don't accept the myth of 'Jewish privilege'
This notion of "white Jewish" privilege is one that has, sadly, been embraced by some Jews who think that unless they atone for their part in the Western crimes of imperialism, colonialism and racism, they will stand accused along with the rest of the white world.

This version of Jewish privilege, however, is just as toxic as the one floated by white supremacists.

The notion of white Jewish privilege fits in with a mindset that sees the world divided into two groups: evil white people and virtuous people of color victimized by whites. In that formulation, American Jews are participants in the outrage of systematic racism. Israeli Jews fall into the category of oppressors of Third World people, even though the majority of its citizens are actually "people of color," according to the criteria of the ideologues.

Both assertions are as false as the more traditional tropes of right-wing Jew-hatred.

While America is far from perfect, the idea that it is an irredeemably racist nation and that Jews are part of that problem is simply untrue. America remains an exceptional nation when it comes to anti-Semitism; Jews have been accepted in virtually every sector of society. It's also true that anti-Jewish hate crimes remain the most prevalent form of religious bias in this country, according to two decades of FBI statistics.

Subscribe to Israel Hayom's daily newsletter and never miss our top stories!

Jews are not the beneficiaries of some mysterious privilege, either in the sense of the conspiracy mongers of the right or the intersectional ideologues of the left.

As far as the Jewish privilege of Israel, it remains singled out as the one nation on the planet that is the focus of an international movement focused on its extinction. That it has thrived and grown just makes its enemies all the more frustrated and angry.

As the posters on Twitter noted as they seized back the Jewish privilege term from the haters, the story of modern Jewish life has been one in which tragedy looms large. It was necessary to point out that the only privilege Jews have been given throughout history is that of being despised. They've been hated for being poor and for being rich, as well as for being insular and for seeking to assimilate. Anti-Semitism has little if anything to do with Jewish actions.

As much as it was appropriate to make that point, it would be equally mistaken to embrace the mantle of eternal victimhood. In 2020, Jews are no longer a weak, powerless people at the mercy of others, ripe for persecution. Hatemongers should be answered with the truth, but not by a mindset in which Jews compete for sympathy. In both the United States and Israel, Jews need not apologize for their freedom or their prosperity. Nor should they accept any attacks on their legitimacy. If holding onto such basic human rights is seen as Jewish privilege by anti-Semites, then so be it.
Jemele Hill:
The Anti-Semitism We Didn't See
Regardless of what happens with Jackson, the unfortunate truth is that some Black Americans have shown a certain cultural blindspot about Jews. Stereotypical and hurtful tropes about Jews are widely accepted in the African American community. As a kid, I heard elders in my family say in passing that Jewish people were consumed with making money, and that they "owned everything." My relatives never dwelled on the subject, and nothing about their tone indicated that they thought anything they were saying was anti-Semitic—not that a lack of awareness would be any excuse. This also doesn't mean that my family—or other African Americans—are more or less anti-Semitic than others in America, but experiencing the pain of discrimination and stereotyping didn't prevent them from spreading harmful stereotypes about another group.

Jackson is far from the only prominent Black athlete or entertainer to have amplified anti-Semitic tropes in recent years. In 2017, the Anti-Defamation League, which monitors acts of hatred, expressed concerns over a song in which the hip-hop artist Jay-Z rapped, "Jewish people own all the property in America." In 2018, the Atlanta rapper 21 Savage's song "ASMR" created a firestorm because he rapped, "We been getting that Jewish money. Everything is kosher." The basketball star LeBron James shared that lyric in an Instagram post, which added to the controversy. Later, James offered only a tepid mea culpa. "I actually thought it was a compliment," he said.

In the past few days, Jackson's offensive social-media postings haven't received the universal disapproval that they merit. His teammate Malik Jackson and the former NBA player Stephen Jackson defended him. At a time when there is an understandable focus on how Black Americans bear the brunt of systemic oppression and police brutality, some commentators believe that people are afraid to rebuke Jackson, because it may hurt the movement.

Black people's fight for their humanity is unrelated to Jackson's error, but they must use their own racial experiences to foster empathy for others. Even in his apology, Jackson showed little recognition of what he'd done. "I post a lot of things that are sent to me," the Eagles receiver said in a statement. "I do not have hatred towards anyone. I really didn't realize what this passage was saying. Hitler has caused terrible pain to Jewish people like the pain African-Americans have suffered. We should be together fighting anti-Semitism and racism. This was a mistake to post this and I truly apologize for posting it and sorry for any hurt I have caused."

The thirst for liberation and equality can never come at the expense of dehumanizing other marginalized groups—especially at a time when hate crimes against Jews have increased significantly. A record number of anti-Semitic incidents was reported last year. (h/t Zvi)
When hate is not called out
Hate from the extreme right is easy to spot, easy to denounce. Hate from other places is not always acknowledged, much less called out. And this is unfortunate.

For instance, when one of the former leaders of the Women's March decided that Zionists cannot be feminists and that Americans who are pro-Israel are not true progressives, she was called out by those of us in the Zionist progressive sphere. Non-Zionist Jews didn't seem to have a problem. Nor did non-Jewish progressive women.

When Democratic politicians used antisemitic slurs to talk about Jews especially in relation to Israel, the same held true, only this time instead of just non-Jewish progressive women staying silent, it was the Democratic party.

Similarly, when Zionist LGBT folks were excluded from an LGBT gathering in Chicago, progressive Zionists spoke up. Non-Zionist Jews did not. Muslims who are aware that Israel is far more accepting than Muslim countries to LGBT people did not. In fact, non-Jewish LGBT folks didn't call this bias out either.

I was upset with all of these instances, but I also recognized that if anti-Israel Jews themselves aren't speaking up, it makes it all too easy for those anywhere on the left to dismiss. But let me be clear, anti-Zionism is antisemitism.

Having said that, I understand the resistance to acknowledging hate, let alone calling it out, when those "on your side" do things that are anathema to you because that can detract from the bigger issue, the larger cause at hand. But that is all the more reason why speaking up is important. It also tells people that some kinds of antisemitism are acceptable, when none ought to be. We lose credibility if we turn a blind eye to that which does not fit our narrative or advance our cause.
Seth Frantzman:
Has Farrakhanism become mainstream in the US?
MORE THAN half of hate crimes in New York City are against Jews, at the very time that Jews are said to be "white" and thus part of the white majority. This divide – between rhetoric and reality – underpins the antisemitism that appears underpinned by rhetoric that is common in circles that support Farrakhan or groups self-described as "Black Hebrew Israelites."

The commonality between these apparently disparate strains of antisemitism – blaming "Rothschilds" for controlling media, assertions that Jews controlled slavery, that Jews are white supremacists and that the real Semites are African – is part of a multilayered anti-Jewish rhetoric that has not only become more mainstream and violent, but is not really being confronted. It is now largely forgotten that a member of the Washington City Council in March 2018 claimed the Rothschilds control the weather.

This is a complex anti-Jewish worldview that is built on comments that have been percolating for decades and focuses exclusively on Jews. It's as arbitrary to blame Jews for US slavery as to blame Scottish people. No one claims American Armenians are "fake" Armenians who are part of "white supremacy." When one views this systemic anti-Jewish rhetoric through a prism and asks why other groups aren't similarly singled out, it becomes abundantly clear that this rhetoric is not just uninformed ideas or naïve conspiracies, but is part of a worldview.

Where does the accusation that Jews played a large part in slavery come from? Who benefits from twisting around the actual reality of slavery and making it a "Jewish" crime? The conspiracy theories that underpin this US antisemitism have sought to pin American racism on Jews and blame Jews for slavery.

The impunity these antisemites enjoy is largely because the US can't seem to weigh various racist prejudices at the same time. This is especially so when some of the most racist anti-Jewish voices ostensibly come from the same groups fighting against racism. From the Women's March to Black Lives Matter, there was an attempt by some to exclude Jews and then single out Jews for criticism.

It is difficult to confront this ant-Jewish hatred because it evolved from within a sector of a minority community and is not widely confronted within that community. So long as Farrakhan or other groups that push conspiracy theories are excused or given impunity to push their views, this growing antisemitism likely won't be reduced. That it exists in entertainment, sports and often on the sidelines of major activists' movements shows it is mainstream.
Black Lives Matter, the Jews and Palestinian nationalism
If there's anything the Jews have learned from their blood-soaked history, it's when someone says they mean to harm you, take them at their word. So to those who suggest that we should excuse the excesses of Black Lives Matter (BLM) for the sake of a greater good, my answer is simple: No.

I say no because opposition to one form of racism does not confer immunity to criticism over other forms of ethnic bigotry. Per this fair and uniform standard, the BLM movement stands condemned by the antisemitic words and deeds of its leaders and activists.

Black Lives Matter spokespersons proclaim their fervent support for Palestinian nationalism while denouncing the very existence of Israel as the sovereign state of the Jewish people. This means BLM has aligned itself with a political movement that denies the right of Jewish national self-determination and seeks Israel's eradication.

Seventy-two years after its establishment in the ancestral homeland of the Jews, Israel now hosts the largest Jewish population in the world. The Jewish state is the focal point of global Judaic culture and civilization.

The fates of the Jewish state and Jewish people are inseparably intertwined. Existential animus toward the former, by definition, entails genocidal hostility toward the latter.

But the antisemitism that taints Black Lives Matter is not solely confined to the rarefied realm of anti-Zionist political philosophy. Over recent months we have witnessed a wave of gutter Jew-hatred that has culminated in physical violence.
Fox TV, Lionsgate Silent About Nick Cannon's Anti-Semitic Tirade
Fox Television and the producers of actor Nick Cannon's upcoming daytime talk show are remaining silent about the TV host's recent anti-Semitic tirade, which included comments claiming that Jews control the global banking system.

Cannon, host of the Fox TV show The Masked Singer, praised anti-Semitic Nation of Islam leader Louis Farrakhan and claimed people of African descent are "the true Hebrews," a trope meant to undermine the Jewish people's connection to Israel. His comments, made on his YouTube talk show, have sparked a fierce backlash from pro-Israel and anti-hate groups, including the Anti-Defamation League.

Cannon also spread classic anti-Semitic conspiracy theories about Jews controlling the global monetary system, saying, "Going as deep as the Rothschilds, centralized banking, the 13 families, the bloodlines that control everything even outside of America." This kind of anti-Semitic rhetoric, which has increased in the past few years, is promoted by white nationalist groups and other anti-Semites who continue to blame Jews for global unrest.

Fox Corporation, which owns The Masked Singer, did not respond to Washington Free Beacon requests for comment on Cannon's anti-Semitic tirade. Lionsgate's Debmar-Mercury group, which is producing a new daytime television show featuring Cannon, also did not respond to Free Beacon requests for comment. The co-presidents of Debmar-Mercury are Mort Marcus and Ira Bernstein.

Cannon had kind words for Farrakhan, one of the most prominent anti-Semites in America, saying during the video that "every time I've heard him speak, it's positive, it's powerful, it's uplifting … for whatever reason, he's been demonized."

Cannon also claimed that Jewish people and "Zionists"—a term often used as a slur by Israel's detractors—have "too much power."
.@FOXTV can't pull the plug one week on Farrakhan for his vile hatred of Americans and Jews but stay silent the next when one of their presenters @NickCannon indulges in the very same hatred!@AmericansAA calls on FOX to

- Condemn
- Apologize
- Educate@ADL #StopHateforProfit pic.twitter.com/6ouYG4g22G

— Dov Hikind (@HikindDov) July 13, 2020
This is a BS excuse I keep hearing over and over again after people spout antisemitism. I am tired of hearing this.

No, you do not promote unity and understanding by talking about the Rothschilds and saying you are a real Jew and we are fake. You are promoting hate and division. https://t.co/qqhKCTXeo5 pic.twitter.com/xgFsCmTMNk

— AZ עם ישראל חי (@americanzionism) July 13, 2020
Jewish NFL players: Educate, don't cancel DeSean Jackson for anti-Semitic posts
Former professional football player Geoff Schwartz wasn't surprised when he heard about Philadelphia Eagles wide receiver DeSean Jackson's anti-Semitic Instagram posts.

"I just thought to myself it's ignorance — someone who has no idea whatsoever what anti-Semitism is, why his quote could be hurtful to Jews, or really to a lot of people," said Schwartz, an offensive lineman who played for five teams in his eight-year NFL career.

"I took that from my experience in the locker room. Guys not knowing about Judaism. Guys not knowing about our culture and our religion."

Schwartz was one of nine current and retired Jewish NFLers who participated in a three-hour online event Sunday night about Jews and professional football in which many players said they had encountered few people within the league who understood their background.
A 2016 photo of Geoff Schwartz of the Detroit Lions NFL football team. (AP Photo)

The event, streamed live on Aish.tv, was the brainchild of Michael Neuman, an Orthodox Jewish psychologist who gained a measure of fame last year when he competed on, and won, the LeBron James-produced athletic competition series "Million Dollar Mile" while wearing a kippah.

Neuman wanted to continue to inspire Jews to push boundaries — "When I was a 10-year-old, I would have wanted to see a strong, powerful Jew with a yarmulke on," he told the Jewish Telegraphic Agency — so he founded a nonprofit organization, the Jewish Inspiration Foundation, aimed at doing just that.

Weeks ago, Neuman began planning a live discussion among current and former NFL players who are Jewish in keeping with his mission to highlight "strong and powerful Jews." But after the news broke that Jackson had posted anti-Semitic quotes falsely attributed to Adolf Hitler, the event took on both a new urgency and tone.
Packers' Preston Smith latest NFL player to share Farrakhan's views against Jews
Green Bay Packers linebacker Preston Smith is the latest NFL player to post a message from anti-Semitic preacher Louis Farrakhan on his social media.

Smith, 27, on Friday shared a Farrakhan video on his Instagram Stories from another account. In the video, Farrakhan warns his "brothers and sisters in Africa" against getting a vaccine. Farrakhan accuses Bill and Melinda Gates of wanting to depopulate the Earth, a conspiracy theory that has been propagated on social media and online forums since the coronavirus pandemic took hold in the U.S. in March.

It's unclear whether Smith, who attended Mississippi State and is entering his sixth season in the NFL, actually watched the video. He is the latest person to share something related to Farrakhan who, according to the Anti-Defamation League, made false claims that Jews "owned a lot of plantations" and were involved in the slave trade, among other bogus accusations.

As recently as 2018, Farrakhan said in a speech: "The Jews were responsible for all of this filth and degenerate behavior that Hollywood is putting out: turning men into women, and women into men."

But the ongoing furor over Farrakhan's assertions haven't stopped some NFL players from sharing or defending his remarks.
NBA Store Allows 'Defund Police,' 'Beware of Jews' on Custom Jerseys, But Not 'Free Hong Kong'
In keeping with league policy on political statements, the official online store of the NBA does not permit fans to order a custom jersey with the phrase "Free Hong Kong" printed on the back.

"Free Hong Kong" is one of the many phrases banned under the NBA's new jersey policy, which allows players to display certain political messages such as "Black Lives Matter," but prohibits messages critical of the Chinese regime.

Typing "Free Hong Kong" into the text box on the NBA store's custom jersey page returns the following message: "We are unable to customize this item with the text you have entered. Please try a different entry."

Here are some of the phrases that don't receive such a warning:
F—K HONG KONG
DEFUND POLICE
ABOLISH COPS
BEWARE OF JEWS
SNEAKY JEWS
BAN GYPSIES
XI FOR LIFE
CANCEL ISRAEL
NINE 11 HOAX
END TAIWAN
ENSLAVE TIBET
TRUMP HAS AIDS
PENCE IS GAY
UYGHURS LIE

A number of NBA players, including superstar LeBron James, have rallied around ESPN reporter Adrian Wojnarowski, who was recently suspended from the network after writing "F—k you" in response to a press release from Sen. Josh Hawley (R., Mo.). The press release was regarding a letter Hawley had written to NBA commissioner Adam Silver questioning the league's new jersey policy and its censorship of messages critical of China.
CAA reacts to Labour disclosing it has received draft EHRC report
Campaign Against Antisemitism has reacted to the Labour Party's disclosure that it has received the draft report of the Equality and Human Rights Commission (EHRC), in which Campaign Against Antisemitism is the sole complainant.

Gideon Falter said: "Under Jeremy Corbyn's leadership, the Labour Party became institutionally antisemitic and brought almost half of British Jews to consider fleeing the country. The Party must be forever changed after this episode so this can never happen again.

"Those responsible remain in the Party and must be held to account if Sir Keir Starmer is to tear antisemitism 'out by its roots', as he has promised. The EHRC's report is a pivotal moment in this corrective process, which is why we made the original referral to the EHRC and were the sole complainant in its investigation.

"Sir Keir told us to judge him not by his words but by his actions, but today marks the first 100 days of his tenure as leader and he has still failed to set out a timeline for fixing Labour's broken disciplinary process or, with one exception in relation to Rebecca Long-Bailey, take action over incidents in the Party.

"The EHRC has considered a great deal of evidence from us and we will have more to say when the report is published in due course."

Labour has 28 days in which to make representations to the EHRC in relation to the draft report.

On 28th May 2019, the Equality and Human Rights Commission launched a full statutory investigation into antisemitism in the Labour Party following a formal referral and detailed legal representations from Campaign Against Antisemitism, which is the complainant.
Sweden transfers funds to an anti-Israeli organization
Sweden has recently transferred 1.8 million krona (nearly $200,00) to a Palestinian Swedish organization acting against Israel under the guise of humanitarian aid.

As part of a 1.5 billion krona (164 million USD) aid plan, the Swedish government agency SIDA transferred the funds to the Palestine Solidarity Association of Sweden - an organization that openly supports the BDS movement that calls to boycott and impose sanctions on Israel due to the conflict with the Palestinians.

The organization is effectively a Palestinian lobby in Sweden and often holds protests against Israel. The organization has previously called to boycott the 2019 Eurovision Song Contest that was held in Israel and also tried to prevent Israeli tennis players from participating in the Davis Cup games held in the Swedish capital.

Members of the organization, many of which are Palestinians living in Israel, have also often called for the liberation of Palestine, hosted representatives from the Popular Front for the Liberation of Palestine terrorist faction, and praised Islamic "martyrs."

The SIDA website states that the organization has applied for aid to "continue their public relations work, with the aim of providing Palestinians living under occupation or in refugee camps outside Palestine, a voice in Sweden, and to give them additional knowledge about their rights as Palestinians, international law and global goals. The purpose of the project is that the increased knowledge will lead to an increased involvement among the target groups for a just peace and that the image of the Israel-Palestine conflict will be more multifaceted/nuanced, especially in the media."

Despite the Swedish government's generous aid package to the organization, Sweden does not officially support the BDS movement.
For five years our friend @MaajidNawaz stood beside British Jews - on the front line - in the fight against #antisemitism.

Maajid never wavered. Not once.

Now he fights for his persecuted Muslim Uigur brothers He must not be left to stand alone.#STOPUigurMuslimGenocide

— David Collier (@mishtal) July 14, 2020
I'm the first to say that Ali Abunimah has no lower limit -- but I'll admit I was stunned to see him openly siding with China, dismissing the merciless persecution of Muslims just to express his hate for the US.
I've archived this abomination here: https://t.co/f8Q6loOldL pic.twitter.com/OivTjpG2fZ

— Dr. Petra Marquardt-Bigman (@WarpedMirrorPMB) July 13, 2020
'The Most Shameful Regimes'
Are Israeli journalists the victims of an international boycott on the part of their professional colleagues?

For the last decade, organizations representing Israeli journalists have been banished from the International Federation of Journalists, ostensibly due to the "non-payment of fees." But according to the Israeli organizations, they are blacklisted out of political considerations.

Founded in 1926 and representing more than 600,000 journalists from 187 trade unions and associations and 146 countries, the IFJ is the world's oldest and largest organization of media professionals.

In 2009, the IFJ's executive committee unanimously voted to expel the National Federation of Israeli Journalists on the grounds of "non-payment of fees." The executive committee maintained that "there was no political element in the decision."

But Haim Shibi, director of the Journalists Association in Jerusalem, and formerly a senior official in the National Federation of Israeli Journalists, has a very different account as to what transpired.

In an email correspondence with InfoEquitable, a French media watchdog which works closely with CAMERA, Shibi confirmed that by 2009 the Israeli union had refused to pay its dues for a number of years, saying the refusal was "due to a blatant and ongoing anti-Israel bias, which escalated over the years." Shibi noted the "boycott of the Journalists Association in Jerusalem during Middle East visits by the heads of the federation even as they attended meetings in Ramallah. The lack of invitation to the Israeli journalists association to these meetings. The total absence of any interest in coming to a discussion in Jerusalem. Not even the pretense of equal treatment."
CAMERA Letter in NJ Record Palestinian Leaders Reject Statehood
Why 'Palestine' is without a state

Regarding "'We need to pursue systematic change': Palestinian Americans in NJ brace for annexation" (northjersey.com, June 28):

The reason for the lack of a sovereign Palestinian Arab state — something which, contrary to what the report implies, has never existed — is simple: Palestinian rejectionism. Palestinian leaders have rejected numerous U.S. and Israeli offers for a state, most recently in 2008 after the Annapolis Conference, as explained in reports by Palestinian Media Watch, the Times of Israel, the Council on Foreign Relations, the Tower and Newsweek. The memoirs of several U.S. diplomats involved in the peace process, such as Dennis Ross and Aaron David Miller, confirm that then-PLO leader Yasser Arafat rejected the 2000 proposal at Camp David, as well as the 2001 offer at Taba. The 2008 offer would've given Palestinians a state comprised of 93.7 percent of the West Bank with a capital in eastern Jerusalem, according to a report by Tablet.

Palestinian leaders are on record as saying that they consider all of Israel to be "Palestine," as evidenced in reports by Palestinian Media Watch.

Failure to compromise and negotiate, coupled with a refusal to recognize Israel's right to exist has left Palestinians without a state.
Canadian Political Party Leader Calls Jews 'Liars and Deceivers,' 'Tribe of Parasites'
A Canadian political party leader has called Jews "liars and deceivers" and a "tribe of parasites."

A flier posted on the Facebook page of the Canadian Nationalist Party, led by Travis Patron, is titled "Beware The Parasitic Tribe." It includes New Testament phrases and antisemitic tropes, such as calling Jews "so-called 'inside manipulators'" and stating "Everywhere these people go, they infiltrate the media, they hijack the central bank, and they infect the body politic like a parasite."

The July 11 flier also accuses Jews of being "black sheep" who "hide and they perpetrate and they pull the strings … And they laugh about it … And they watch us … And we fight each other … And they profit from our wars … And they seek to control and demoralize us in every aspect of what we try to do."

The flier then states, "It's their world and we're just a number to them. If they had their way, our entire way of life would be eradicated. They don't like us. In [fact], they despise us because of what we are and the spirit we represent. They cannot coexist with it."

"And what we need to do, perhaps more than anything, is remove these people, and one-and-for-all, from our country," continued the flier.

Toward the bottom of the sheet, "The people we speak of are not truly 'Jews.' They are liars and deceivers attempting to shield themselves from criticism using a false identity. Let us be aware and expose them for what they are: a tribe of parasites."
More than 6 million view Nazi death camp song on TikTok
A song glorifying the Nazi death camp Auschwitz became a meme on the popular social networking site TikTok, garnering more than 6.5 million views before it was removed, the BBC reported.

The song, which features lyrics like "We're going on a trip to a place called Auschwitz, it's shower time," first surfaced last week in a video that showed a giant robot scorpion with a swastika attacking and killing people.

The video was boosted by TikTok's algorithm, garnering six million views in several days. Several other videos, that also used Holocaust imagery, also used the song, getting another 500,000 views.

After being contacted by the BBC, the site took down all the videos, saying that they "don't tolerate hate speech."

"While we will not catch every instance of inappropriate content, we are continuously improving our technologies and policies to ensure TikTok remains a safe place for positive creative expression," a spokesperson told the BBC.

Activists said TikTok, which is very popular with teens, needs to do more.
Former Nazi camp guard, 95, charged in Germany
A 95-year-old former Nazi concentration camp guard has been charged with war crimes during the Holocaust in what could be one of the last cases of its kind, a German court said Monday.

The former guard at the Stutthof Nazi camp near what was then Danzig, now Gdansk in Poland, was charged with complicity in the murder of several hundred people, a spokesman for the district court in Wuppertal told AFP.

The ability of the accused to stand trial must now be assessed by experts.

Because he was 19 years old when assigned to work as a guard at the Stutthof camp, the case would be handled by a juvenile court.

The Nazis set up the Stutthof camp in 1939, initially using it to detain Polish political prisoners.

But it ended up holding 110,000 detainees, including many Jews. Some 65,000 people perished in the camp, including around 28,000 Jewish people.
German Official Chides Bystanders for 'Lack of Civil Courage' After Munich Rabbi Verbally Accosted by Antisemitic Assailants
A German government official has criticized bystanders for a "lack of civil courage" after a Munich rabbi was verbally accosted last week.

Last Thursday evening, Rabbi Shmuel Aharon Brodman was followed after he got off a tram by four men who showered him with personal insults and anti-Israel comments.

According to the victim, the assailants spoke English to him and conversed in Arabic among themselves.

Ludwig Spaenle — the Bavarian commissioner on combating antisemitism — said, "I'm particularly concerned about the fact that citizens who obviously saw the incident did not rush the aid of the rabbi or informed the police."

"We cannot allow people of Jewish faith to be victims of assault and insults," he added. "An attack on Jews is always an attack on … society."

A similar antisemitic incident took place in Munich last August.
New York Police Searching for Suspects After Orthodox Jewish Man Assaulted on Brooklyn Street
New York City police are searching for suspects after an Orthodox Jewish man was assaulted in Brooklyn over the weekend.

According to a CBS New York report, the incident occurred on Saturday at 2525 Kings Highway, near East 27th Street.

The 51-year-old victim told police he was walking home when three men pulled up next to him in a car and began screaming antisemitic insults.

The men then got out of the car and physically attacked him, leaving him with injuries to his face and a broken finger.

Police are currently looking for the perpetrators, who were described as being in their late teens or early 20s.

The NYPD Hate Crimes Task Force is also involved in the investigation.

The Anti-Defamation League (ADL) is offering a reward of up to $10,000 for information leading to the arrest and conviction of the assailants.
Austria to create Simon Wiesenthal award for fighting anti-Semitism
An Austrian parliamentary committee has paved the way for the creation of an annual prize to encourage the fight against anti-Semitism.

An amendment passed last week would create an award named for Simon Wiesenthal, the late Austrian Holocaust survivor and Nazi hunter. The winner would receive about $17,000 annually. Two additional awards of about $8,500 each would go to those who have made a "special civil society commitment against anti-Semitism and for education about the Holocaust," according to a parliamentary statement.

The amendment is expected to be formally adopted this week.

The goal is "to encourage others to raise their voices," said Wolfgang Sobotka, president of the National Council, Austria's lower house of parliament.

Sobotka, a member of the conservative Austrian People's Party, said he came up with the idea for the prize while on a trip to Israel two years ago.

"Simon Wiesenthal was a great Austrian who did not get the recognition he deserved during his lifetime," Sobotka reportedly said.

Oskar Deutsch, head of Austria's Vienna-based Jewish community, said the prize was a tribute to Wiesenthal, who died in 2005 at the age of 95. Deutsch said the prize would support projects that "strengthen Austria and the whole of Europe, in keeping with humanistic principles."

Wiesenthal's daughter, Paulinka Kreisberg-Wiesenthal, said in a written statement that the prize sends an important signal "at a time of rising racism, anti-Semitism and Holocaust denial."
Three defense projects win Israel's top security prize
Three classified defense projects by the Mossad spy agency, Shin Bet security service, IDF and defense companies have been awarded Israel's top security prize, Defense Minister Benny Gantz has announced.

A senior Mossad officer, identified as Aleph, was also presented with a lifetime achievement award for his "years-long contribution to the security of the state and for his initiative to develop many technological solutions while displaying outstanding talent, creativity, curiosity and courage," read a statement by Gantz's office.

Though the projects that won the prize remain classified, they all involved Israeli defense companies.

One project, which led to the IDF gaining "specialized capabilities [and] a technological breakthrough was achieved, with outstanding vision, creativity and determination," was led by the Mossad, Rafael Advanced Defense Systems, the Israel Air Force and the IDF's Military Intelligence Unit 9900.

Another winner was a project led by Israel Aerospace Industries (IAI), with assistance from the IAF, MAFAT (the Defense Ministry's research-and-development department), Rafael and Elbit Systems.

"The project was carried out with utmost courage and determination, and tackled unprecedented technological knowledge gaps allowing for a great leap in IDF capabilities," the ministry said.
Celebrating the Banai Family and the History of Israel in Jerusalem
Museums are in crisis all over the world due to the COVID-19 pandemic. With the loss of visitor revenue, many smaller museums are being forced to close, and larger ones are postponing re-openings because restrictions on the numbers of visitors make it economically unfeasible.

In Jerusalem, the majority of museums are still closed, although the Tower of David Museum — one of Israel's leading cultural institutions — has just now reopened its doors after being closed for three months during the height of the pandemic.

Nestled in the magnificent citadel at the entrance to the Old City, the museum has always appealed to tourists. Currently, it is featuring a new exhibition, running until April 2021, called "Banai: A Musical Journey From Persia to Jerusalem."

Eilat Lieber, director of the Tower of David Museum, says this exhibit was two years in the planning, and that it focuses for the first time on modern-day Israel — on the well-known Banai family and their influence on the musical makeup of a complicated, rich, and ancient city.

Lieber notes that "the melodies of Jerusalem are holy as well as secular, ancient as well as trend-setting, and in this exhibition, they accompany the journey of the Banai family through more than a century of tradition, history, and development. Their family name means 'builder,' and we see how they built the heart of Israeli culture."

For those unfamiliar with the name Banai, this talented multi-generational family is as synonymous with Israeli culture as the Kennedy dynasty is to American politics.

The reopening of the museum was not easy. "We [opened] our doors, but with only a little over 10% of our staff," acknowledges Lieber. "We've had to make some very hard decisions and an immediate switch in our thinking."
18 spectacular shots of Israel from above
With Israel still off-limits to most would-be visitors, ISRAEL21c wants to give you a taste of the country's most photogenic spots. And to make it even more spectacular, we've focused on all the sites from above to give you a fascinating bird's-eye view. You know, for that sorely missed plane-like feeling. Buckle up!
Biking from downtown to the shuk in #Jerusalem. Fun times! GoPro Hero 8. Next time I'll record the whole ride assuming I don't forget to hit the record button again. Sigh. Great stabilization though, eh? pic.twitter.com/8BgejCN9ZL

— ((Jewlicious)) (@jewlicious) July 14, 2020
---
---
We have lots of ideas, but we need more resources to be even more effective. Please
donate today
to help get the message out and to help defend Israel.