From Ian:
---
Ayaan Hirsi Ali:
Can Ilhan Omar Overcome Her Prejudice? (click on the tweet link
The problem of Muslim anti-Semitism is much bigger than Ilhan Omar. Condemning her, expelling her from the House Foreign Affairs Committee, or defeating her in 2020 won't make the problem go away.

Islamists have understood well how to couple Muslim anti-Semitism with the American left's vague notion of "social justice." They have succeeded in couching their agenda in the progressive framework of the oppressed versus the oppressor. Identity politics and victimhood culture also provide Islamists with the vocabulary to deflect their critics with accusations of "Islamophobia," "white privilege" and "insensitivity." A perfect illustration was the way Ms. Omar and her allies were able to turn a House resolution condemning her anti-Semitism into a garbled "intersectional" rant in which Muslims emerged as the most vulnerable minority in the league table of victimhood.

As for me, I eventually unlearned my hatred of Jews, Zionists and Israel. As an asylum seeker turned student turned politician in Holland, I was exposed to a complex set of circumstances that led me to question my own prejudices. Perhaps I didn't stay in the Islamist fold long enough for the indoctrination to stick. Perhaps my falling out with my parents and extended family after I left home led me to a wider reappraisal of my youthful beliefs. Perhaps it was my loss of religious faith.

In any event, I am living proof that one can be born a Somali, raised as an anti-Semite, indoctrinated as an anti-Zionist—and still overcome all this to appreciate the unique culture of Judaism and the extraordinary achievement of the state of Israel. If I can make that leap, so perhaps can Ms. Omar. Yet that is not really the issue at stake. For she and I are only two individuals. The real question is what, if anything, can be done to check the advance of the mass movement that is Muslim anti-Semitism. Absent a world-wide Muslim reformation, followed by an Islamic enlightenment, I am not sure I know. (h/t IsaacStorm)
In my view, here is why we should pay more attention to the special case of Islamist anti-Semitism https://t.co/9VbpH817E6

— Ayaan Hirsi Ali (@Ayaan) July 13, 2019
The forgotten American victim of terrorism
It was a time when the term "suicide attack" was unknown. It was also a time when everyone assumed that a terrorist attack had to be carried out with a bomb, or a gun, or a knife.

Thirty years ago this month, that assumption was shattered when an unarmed Palestinian terrorist turned an Israeli civilian passenger bus into a weapon. On July 6, 1989, a terrorist named Abdel Hadi Ghneim boarded a bus from Tel Aviv, headed for Jerusalem. As the bus passed a steep ravine alongside the highway, Ghneim attacked the driver, seized the steering wheel and turned it sharply so that the bus went hurtling into the ravine below.

Fourteen passengers were killed, and many others were injured.

The attack was deeply shocking to the Israeli public because two aspects of it were so different from what they were used to.

First, it was clear that the terrorist expected to die. He was willing to give his life just so that he could murder Jews. This was different than typical terrorist attacks, where someone would plant a bomb in an Israeli supermarket and then sneak away, or ambush Israeli traffic with sniper fire and then escape before the army or police arrived.

Second, Ghneim had no weapon. He simply took advantage of circumstances that created an opportunity to murder Jews. A security guard checking bags could not have stopped it. A metal detector would not have made a bit of difference. Any Arab terrorist could board any bus without detection and do something similar.

For American friends of Israel, the attack carried an extra measure of pain because the most severely injured passenger was a well known beloved attorney from Philadelphia. For twelve agonizing days, Rita Levine, 39, hovered between life and death, until, on July 18th, she passed away.
The trap of the 'two-state-solution'
As long as some American and Israeli leaders continue to support the "two-state solution" (TSS) and oppose annexation or incorporation of Area C, the Palestinians (and their supporters) will continue to believe that they will win. This is because the Palestinians present themselves not only as a geographic and demographic entity but, more important, as an ideology: Palestinianism.

This is what the late Robert Wistrich explained in one of his last lectures to the World Jewish Congress. Arab Palestinians cannot and will not abandon their raison d'etre, which is the "liberation of Palestine." This explains why they "always miss an opportunity to miss an opportunity" to resolve the struggle. It is, for them, existential. It's in the PLO and Hamas charters. It is a fundamental value, and it is the basis of their policy and strategy to defeat and destroy Israel.

The Arabs' rejection of a Jewish presence in Eretz Yisrael, or Palestine, began over a century ago. They opposed the Balfour Declaration (1917) and attacked Jewish communities during the 1920s and '30s. They call Israel's establishment in 1948 the "Nakba" (catastrophe) and engage in terrorism, or as they call it, "resistance." The conflict is not about boundaries, civil and humanitarian rights, or statehood. A TSS offers no incentive to change their narrative, or their behavior.

Why offering "bargaining chips" doesn't work
Despite a history of failures, some suggest that offering the Palestinians more concessions if they agree to recognize and accept Israel's existence. These include giving away parts of Area C of Judea and Samaria and evacuating Jewish communities; giving away parts of eastern Jerusalem; and facilitating formal, official statehood. Rather than serve as inducements to accept Israel, however, these measures only encourage Arab leaders to reject all offers and demand more. This "land-for-peace" slogan conveys the message that Israel is desperate, vulnerable and uncommitted.

The trap of the TSS is that it is entangled with other issues, including: 1) the "right of return" for descendants of former residents of Palestine currently living in UNRWA-sponsored towns and villages in Syria, Lebanon and Jordan; 2) "the occupation" of land and properties claimed by Arab Palestinians; 3) accusations of "stealing Palestinian land"; 4) compensating Arabs who claim dispossession; 5) demanding boundaries based on the UNGA plan in 1947, or reversing the results of the war in 1948-49; 6) abandoning strategic security areas, such as the Jordan Valley; 7) freeing convicted terrorists from Israeli prisons; 8) allowing "pay-to-slay" cash rewards to terrorists and their families; 9) anti-Israel incitement, including BDS and support for terrorism.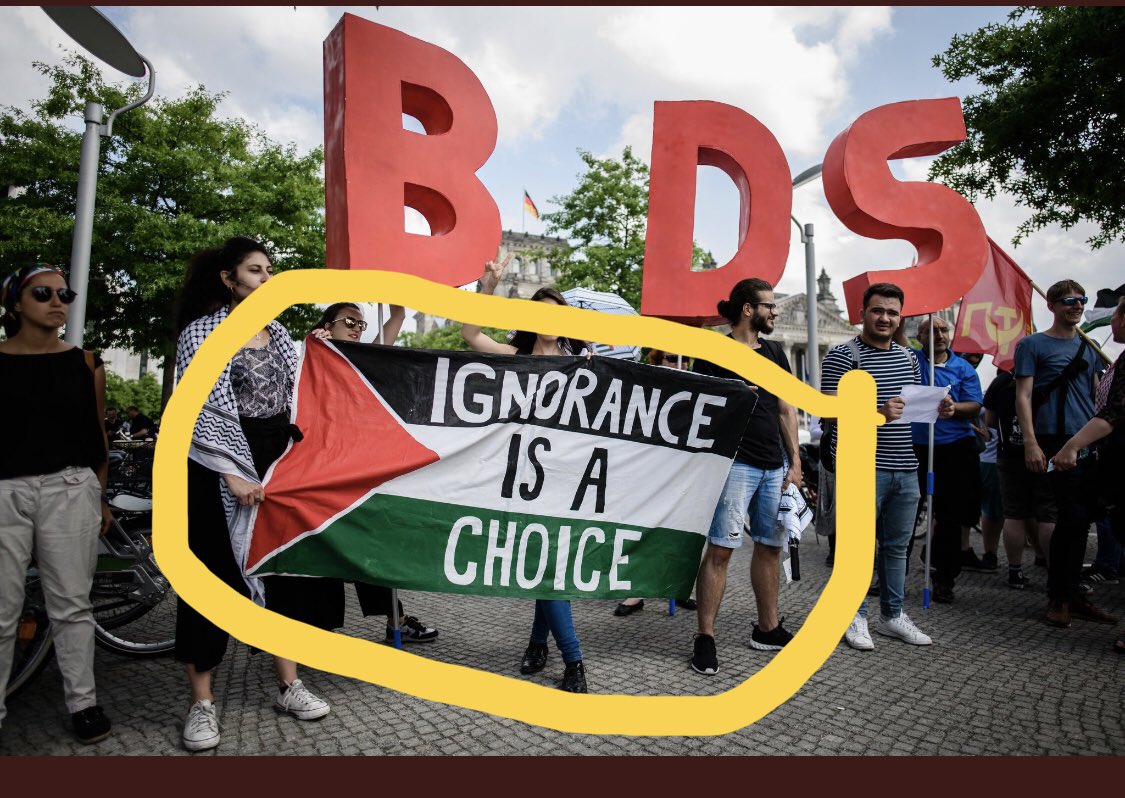 Corbyn claims BBC report on anti-Semitism in Labour full of 'inaccuracies'
UK Labour leader Jeremy Corbyn said Saturday that a recent BBC program on anti-Semitism in his party had "many, many inaccuracies," claiming that the producers adopted a "premeditated position" prior to the broadcast.

In BBC's Panorama program, which aired Wednesday, former Labour staff members recounted being subjected to anti-Semitic abuse and alleged that senior party officials interfered in investigations of complaints.

"I watched the program and I felt there were many, many inaccuracies in the program," The Guardian quoted Corbyn as saying during a visit to the Durham Miners' Gala. "The program adopted a predetermined position on its own website before it was broadcast."

The Labour leader went on to defend his party's conduct on accusations of bigotry in recent years.

"Our party members do have the right to be heard if they're accused of anything and our party staff have a right to be supported and they are supported," he said.

Asked about a UK racism watchdog's probe into anti-Semitism accusations against Labour, Corbyn said "Anti-Semitism is a poison, it is vile, it is wrong… It is a poison in our society and any other society… It is not acceptable in any form."
For an Intellectual, the Centennial of a Holocaust Writer Is an Opportunity to Condemn Both Israel and Democracy
In honor of what would have been the 100th birthday of the Italian Holocaust survivor and author Primo Levi, the Indian novelist and essayist Pankaj Mishra delivered a talk sponsored by the Centro Primo Levi in Manhattan. Mishra began with a twenty-minute disquisition on the disputed territory of Kashmir before, finally, settling into his real topic: the many sins of the Jewish state. Describing Mishra as the very archetype of an intellectual, Liel Leibovitz comments:

[Mishra's] mission was to argue that three things were inherently true when it came to Primo Levi: first, that it was possible, even advisable, to read him out of context, which meant that the Holocaust should be viewed as anything but a specific historical occasion that happened to a specific people, the Jews, for a specific set of reasons; second, that it was permissible, even laudable, to distill Levi's intricate legacy into a potent political brew guaranteed to fortify one's leftist credentials; and third, that it was logical, even inevitable, that intellectuals alone, the few and the proud, should serve as their nations' moral compass, remaining upright as the unwashed masses are led astray by bloodlust and fear.

To see the world this way is . . . to rob Levi of his ultimate meaning by expanding the boundaries of the "Gray Zone" [as Levi, in The Drowned and the Saved, described the moral universe of Auschwitz] from the hell of the camp the writer had observed so carefully and meticulously to just about every place where humans dwell, a reductio ad absurdum that turns a lengthy and varied literary career into a single broad metaphor.

And finally, it's an affront to the very notion of democracy: there were, Mishra noted at some point in his talk, fine writers and intellectuals in Israel who spoke out against the horrors of the country's brutal policies, but they were an enlightened minority; in Israel, as in India, the mob was always falling in love with some fascist. Follow this logic to its end, and you'll be tempted to do away with such pestering things as elections or free speech, which only have an awkward way of enhancing the benighted opinions of those boorish majorities; far better to entrust the ship of state in the hands of those smart and sensitive enough to lead it to safety.
2 rockets fired from Gaza toward southern Israel; no injuries reported
The Israel Defense Forces said Friday evening that two rockets were fired from the Gaza Strip toward southern Israel. No injuries were reported.

Rocket sirens were initially heard in Nir Yitzhak and Sufa — two communities close to the border with the Gaza Strip — and a rocket fall reported. The sirens sounded at approximately 10:00 p.m., sending residents rushing to bomb shelters.

Almost two hours later, the IDF said a second rocket was fired from the coastal enclave. The second projectile fell in an open area and did not trigger warning sirens.

Southern Israeli communities are regularly targeted by rockets fired by Gaza terrorist groups. The last major flare-up between Israel and armed Gaza in groups was in May, when hundreds of rockets were fired at towns and cities at the border communities.

Earlier on Friday, the IDF deployed further batteries of the Iron Dome missile defense system in the south of the country as Hamas threatened to avenge the death of one of its members who was shot dead a day earlier by troops in what the army characterized as "a misunderstanding."
Some 6,000 riot along Gaza border in 66th week of protests
Some 6,000 Palestinians protested violently in several spots along the Gaza border on Friday, in the 66th consecutive week of protests there. This came even as an Egyptian delegation arrived in the Strip for the first time in two months in hopes of preventing the collapse of ceasefire understandings.

According to the IDF, the military responded to the violence by using riot-dispersal means. A number of Palestinians were seen crossing the border fence into Israeli territory from the southern part of the territory and immediately returned.

The army said several explosive devices were thrown at troops. During the riots an IDF jeep was hit by a Molotov cocktail thrown by protesters. There were no reported IDF injuries.

According to the Palestinian Health Ministry, 34 protesters were injured, including a 17-year-old who was seriously wounded after being hit in the stomach by IDF fire.

Thousands of Gazans have been protesting along the security fence on a weekly basis taking part in the Great Return March demonstrations, which began March 30, 2018.

US Mideast negotiator Jason Greenblatt posted a tweet on Friday relating to the Gaza protests.



Hamas seems stuck in 1967 w today's march entitled: No Negotiation, No Conciliation, No Recognition of the [Israeli] Entity. It's similar to infamous Khartoum Resolution, aka, "The Three No's"; No peace w/no recognition of/no negotiations w Israel. How has that worked out so far?

— Jason D. Greenblatt (@jdgreenblatt45) July 12, 2019
Israel said to promise Gaza medicine, goods in return for continued calm
Israel has promised Gaza leadership medicine, aid and the entry of a greater amount of goods into the territory if the ceasefire on the border holds, a top official in a terror group in Gaza said Saturday.

Hani al-Thawabta of the Popular Front for the Liberation of Palestine told the Al-Quds website that benefits would also include a return of detained fishing boats, compensation to fishermen whose boats were confiscated and increased permits for workers to enter Israel.

He cited officials from an Egyptian delegation who visited the Gaza Strip Saturday and met the heads of various factions to discuss maintaining the calm, as well as ongoing efforts to promote reconciliation between Hamas and the Fatah leadership of the Palestinian Authority.

Meanwhile, the Ynet news site reported that another terror group in Gaza, Palestinian Islamic Jihad, warned in a statement after the talks that it was "prepared to respond" to any Israeli action that harmed "residents and the resistance."
Nasrallah warns Israel could be 'wiped out' in war between US and Iran
The head of the Hezbollah terror group warned Friday that Israel would be drawn into any war between the US and Iran and could be "wiped out" in such a conflict.

"Iran is able to bombard Israel with ferocity and force," Hassan Nasrallah said in an interview broadcast on Hezbollah's Al-Manar television.

"When the Americans understand that this war could wipe out Israel, they will reconsider," Nasrallah said.

His comments came amid soaring tensions between the US and Iran and just hours after US House of Representatives voted to restrict US President Donald Trump's ability to attack Iran, voicing fear that his hawkish policies are pushing toward a needless war.

It was not immediately clear if Nasrallah was referring to Iran's arsenal of long-range missiles or the tens of thousands of rockets and missiles that Iran has supplied the Lebanese Hezbollah.

Earlier in the interview Nasrallah said his Iran-backed group had significantly improved its military capabilities since the 2006 war between Hezbollah and Israel.

"Our weapons have been developed in both quality and quantity, we have precision missiles and drones," he said in the interview to mark 13 years since the war.
Terrorist group Hezbollah linked to 30 mosques/centers in Germany
The intelligence agency for the city of Hamburg has reported that 30 mosques and cultural centers in Germany have ties to the US-classified terrorist organization Hezbollah.

"In Germany there are currently about 30 known cultural and mosque associations in which a clientele regularly meets that is close to Hezbollah or its ideology," the agency wrote this past week.

According to the 282-page document reviewed by The Jerusalem Post, "The collection of donations is one of the most important tasks of the associations" where Hezbollah operatives meet.

"The associations are characterized by the effort to strengthen the bonds of the Lebanese living here [in Hamburg] with their homeland and to the organization," the report notes.

The intelligence document raises the question of how much money German Hezbollah members are sending to Lebanon to aid their organization in advancing terrorism and to wage war against Syrian civilians.

The Post has previously reported on Hezbollah-controlled centers in the cities of Bremen and Münster along with other Hezbollah meeting places in the state of Lower Saxony. The Hamburg report shows a larger presence of Hezbollah locations than previously documented by German authorities.
Sanctions Loopholes Still Permit Iranian Nuke Research at Military Site
Sen. Ted Cruz (R., Texas) told the Free Beacon it is unacceptable for the administration to let Iran perform work at Fordow at a time when the hardline regime is actively attacking American forces in the region.

"Sen. Cruz has been unequivocal that the United States needs to end the civil-nuclear waivers for Iran, which allow the Ayatollahs to build up their nuclear program including at Fordow, the enrichment bunker they dug into the side of a mountain so they could build nuclear weapons," a Cruz spokesman told the Free Beacon. "This week's disturbing developments, including the ISIS report and the IAEA findings, confirm the need for canceling those waivers. It's long past time to shred the Iran deal."

Top GOP House lawmakers expressed similar sentiments.

"The terror regime in Tehran continues to issue nuclear threats, undermine freedom of navigation, and pose a danger to the U.S. and our allies. President Obama's disastrous nuclear deal did nothing to stop Iran's belligerence and paved the way for the Iranians to obtain a nuclear weapon," Rep. Liz Cheney (R., Wyo.), a member of the House Armed Services Committee, told the Free Beacon. "The Trump Administration should continue its successful maximum pressure campaign and end 'civil nuclear' waivers."

Michael Doran, a former senior director of the White House National Security Council during the George W. Bush administration, said that recent revelations about Fordow's functionality are likely to drive a future decision on the waivers.

"The waivers, generally speaking, are problematic, but some are more troubling than others," Doran explained. "For example, the recent revelations that Iran has never re-purposed the Fordow facility in keeping with its JCPOA obligations are especially significant, because, first, Fordow's sole rationale for existence is the production of nuclear weapons, and, second, Iran's cheating at that site pre-dates Trump's withdrawal from the nuclear deal."

"The cheating can't be explained away by JCPOA apologists as part of a desire for 'civil' nuclear power or as a retaliation against Trump," Doran said. "It is undeniably part of Iran's relentless pursuit of a nuclear bomb. How, then, can the U.S. justify a waiver for international work at Fordow?"
UK says Iran tanker will be freed after guarantees on destination
British Foreign Secretary Jeremy Hunt sought to ease tensions with Iran on Saturday, saying a tanker held by Gibraltar would be released if Tehran guaranteed it was not heading to Syria.

He said he had a "constructive call" with his Iranian counterpart Mohammad Javad Zarif, who he said assured him that Tehran "is not seeking to escalate" tensions between the countries.

"I reassured him our concern was destination not origin of the oil on Grace One," a tanker seized off the coast of the tiny British territory of Gibraltar on July 4, Hunt tweeted.

An Iranian statement confirmed the conversation and said Hunt underlined Iran's "right to export oil." It added that Tehran hoped that an investigation in Gibraltar into the seized ship "would lead quickly to the release of the Iranian tanker."

US officials believed the tanker was destined for Syria to deliver oil, in violation of separate sets of EU and US sanctions.
Emboldened by S-400s, Turkey threatens offensive in eastern Syria
Turkey has prepared a large military deployment on the border of Syria ahead of what could be a new offensive into eastern Syria where US troops are located. US intelligence is showing the build-up, according to Ryan Browne of CNN.

Turkish armored units in recent days could be "planning cross-border combat operations," he wrote on Twitter. The US has said any operation would be unacceptable.

The build-up comes as Turkey showcased its first components of the Russian-made S-400 air defense system. The US is "closely watching the Syria-Turkish border due to growing concerns," tweeted Browne. The offensive could come in the next days.

Turkey's Daily Sabah, which generally reflects the government's position, said that Turkey's "huge" deployment signals an extensive offensive east of the Euphrates. This is where US forces are located and partnered with the Syrian Democratic Forces. The SDF defeated ISIS in eastern Syria. Turkey accuses it of being linked to the Kurdistan Workers' Party and calls the leftist Kurdish group "YPG terrorists."

The Pentagon has said that "unilateral military action" in eastern Syria is unacceptable. But it made the statement in relation to US personnel being present, adding that coordination and consultation between the US and Turkey were necessary.
Lapid calls on US to boot Turkey from F-35 program over Russian missile deal
Blue and White party No. 2 Yair Lapid on Saturday called for the United States to carry through on its threat to boot Turkey from the F-35 stealth fighter program for taking delivery of advanced Russian air defense systems in defiance of US warnings.

"The US has to cancel the F-35 deal with Turkey, otherwise nothing will stand in Turkey and Iran's way as they learn how to neutralize America's most advanced weaponry," he tweeted.

Lapid, a vocal critic of Turkish President Recep Tayyip Erdogan, said he had warned US congressmen about Turkey's purchase of the S-400 system.

Though once close security partners, ties between Israel and Turkey have been fraught since Erdogan's ascension to power. Lapid has chided Prime Minister Benjamin Netanyahu for not taking a firmer stance toward Turkey's leader, who is known for lobbing broadsides at Israel.

Any implications Turkey's deployment of the S-400 could have on the operational capabilities of the produced F-35 would also impact Israel, which has its own fleet of the Lockheed Martin produced fighter jets.
37 countries at UNHRC back China's denials over detaining 1 million Muslims in Xinjiang camps
Dear @OIC_OCI:

1. Your 57-nation Islamic Group never introduced a single resolution for 1,000,000 Muslims now detained in camps by China.

2. In March, in UAE, your group actually "commended" China for "providing care to its Muslim citizens."

3. I care about Muslims. You don't. https://t.co/9v4E3rof7q

— Hillel Neuer (@HillelNeuer) July 12, 2019
The Washington Post Promotes Antisemites and Terror Apologists
You don't have to be an antisemite to get promoted by The Washington Post. But it sure seems to help. That is the inescapable conclusion from the paper's news, editorial and opinion sections, which with growing frequency whitewash antisemites and others whose opinions on Israel and/or Jews are well outside of the mainstream.

Take, for example, The Post's coverage of Ilhan Omar, the freshman Congresswoman from Minnesota. In 2012, Omar accused Israel of "hypnotizing the world"—an age-old antisemitic canard, as The New York Times's Bari Weiss detailed.

Omar has, on several occasions, questioned the loyalty of Jewish-Americans, who, she has asserted, exert an undue influence in government and thereby in American public life. The Congresswoman has also expressed her support for the boycott, divestment and sanctions (BDS) movement, which singles out the Jewish state for opprobrium and openly seeks its destruction.

But these readily available facts are missing in The Post's July 6, 2019 report on Omar. In 3,639 words, reporters Greg Jaffe and Souad Mekhennet glossed over Omar's disturbing history and comments. As CAMERA has noted, Omar's rhetoric meet both the State Department and the widely adopted International Holocaust Remembrance Alliance (IHRA) definitions of antisemitism.
Local News Outlet Promotes Amnesty's Anti-Israel Pressure Campaign Against TripAdvisor
The Needham, Massachusetts site for the Patch, a network of locally-oriented news websites, has printed an article amplifying and promoting Amnesty International's campaign against TripAdvisor and other online travel companies' business in Israel. ("TripAdvisor Criticized for Palestine Listings," July 10, 2019.) Although a local outlet, the site is important because TripAdvisor's corporate headquarters – and employees – are in Needham.

In January of this year, Amnesty International announced its campaign titled "Destination: Occupation," targeting online travel companies that list tourist destinations in Judea and Samaria, as well as in eastern Jerusalem. As CAMERA explained in February, the report denies Jewish history, ignores both terrorism and Arab states' attacks on Israel, implicitly legitimizes Jordan's 1948 ethnic cleansing of eastern Jerusalem and the West Bank, and, in its conclusion, explicitly calls for further ethnic cleansing of Jews from the West Bank and eastern Jerusalem.

Amnesty not only proposes, as an earlier campaign against Airbnb did, that Jews should not live in the West Bank, it goes even farther and attempts to limit Jews' ability to even visit the West Bank and eastern Jerusalem. While Amnesty has a history of singling out Israel for disproportionate condemnation and relying on demonizing rhetoric rather than facts, this report is particularly malevolent because it targets private businesses and attempts to coerce them into signing on to Amnesty's bigotry.

Amnesty has now doubled down on its initial claims, writing an open letter to TripAdvisor employees, asking them to pressure their employer to comply with Amnesty's demands. Troublingly, local Patch reporter Jimmy Bentley decided to assist Amnesty with its anti-Israel propaganda.
PreOccupiedTerritory:
Report Confirms Everyone Who Disagrees With You A Bot (satire)
Researchers studying online political discourse have discovered that in line with your expectations, not a single source of an opinion on social media or in comments to web sites that differs from yours originates from the reasoned workings of a human mind, instead coming from an automated algorithm that spouts mere oppositional rhetoric.

The scientists examined hundreds of millions of tweets, Facebook posts, comments on blogs, and other interactive items on social networks, and found that 100% of the positions that do not dovetail with yours on matters of political significance occur in posts or entries by "bot" scripts programmed to generate antagonism and falsify the true picture of what the electorate really thinks, in an effort to sow division and destabilize domestic politics.

"We started from an axiomatic position" that your political opinions are manifestly correct, explained lead researcher Konfer Mayshin-Baez of Tel Aviv University. "Working from that given, we tested numerous ways in which normal human cognitive processes might arrive at some different outcome, and failed to find any compelling evidence that such a development is even possible. The only reasonable conclusion, therefore, is that disagreement with these opinions occurs not through reasoned analysis or argument, but through the contrarian process typical of, for example, Twitter bots."

"The purpose of such bots is to sow discord," continued Mayshin-Baez. "By creating the impression that an opinion – even the only right one, as we are dealing with in these cases – is not universally shared, and that many disagree with it, public solidarity erodes and we end up with fragmentation of the polity and divisions that undermine cohesion and healthy democratic institutions and processes."
Masked assailants waterboard, rob Netherlands Jewish leader
A Netherlands Jewish leader was assaulted, tortured and robbed in his home by four masked men in an apparent planned operation.

Benoit Wesly, a 73-year-old businessman, woke up early Sunday morning to find the assailants around his bed in his home in the southern city of Maastricht, Jonet.nl reported Thursday. His wife was out of the country.

Police are investigating the motives for the crime. Reports about the incident did not indicate whether they or Wesly have reason to believe he was targeted because of his Jewishness. Wesly is a leader of the Jewish community in the Limburg region, in the south of the Netherlands.

Wesly was beaten, pushed down the stairs, stabbed and kicked, according to the report. Then the men tied him to a chair, placed a piece of cloth over his mouth and nose, and poured water on the cloth — a torture technique known as waterboarding that simulates drowning — until he gave them the combination to his safe, Wesly told police.
French 'yellow vest' protester handed suspended sentence for anti-Semitic abuse
A French court on Friday handed a two-month suspended sentence to a "yellow vest" protester who hurled anti-Semitic abuse at a prominent Jewish intellectual during a protest.

Police intervened to protect philosopher and writer Alain Finkielkraut after he was targeted by a group of demonstrators on the fringe of a march in Paris in February.

Authorities identified the man — known only as Benjamin W. — through videos posted on social networks, where he is seen shouting "dirty Zionist," "filthy race" and "France is ours."

"I felt absolute hatred and, unfortunately, this is not the first time," Finkielkraut, 69, told the Journal du Dimanche newspaper.

The incident sparked an outpouring of condemnation, including from French President Emmanuel Macron.

"The son of Polish immigrants who became a French academic, Alain Finkielkraut is not only a prominent man of letters but the symbol of what the Republic allows everyone to become," Macron said in a tweet at the time.
Wimbledon champ says anti-Semitism led top UK club to snub her for decades
A Jewish tennis player has accused a top UK club of anti-Semitism for refusing to accept her as a member, 63 years after her historic victory at Wimbledon.

Angela Buxton, 84, told the Times she applied for membership in the exclusive All England Club in 1956, shortly after winning the women's doubles at Wimbledon with American partner Althea Gibson.

Buxton was the first Jewish woman to win at Wimbledon, and Gibson was the first black woman to do so. Their victory was hailed as a sign of progress for minorities.

That same year Buxton also won the French Open with Gibson and reached the singles final at Wimbledon. Buxton says she was told that a top player such as herself could expect to be accepted into the club.

But Buxton told the Times over the weekend that she believed her Jewishness had led the top Wimbledon club to shun her since 1956. (Gibson, her partner, died in 2003 without her application being approved either.)
German Jewish leader condemns anti-Semitic items on Amazon
The Central Council of Jews in Germany denounced online retail giant Amazon on Saturday for allowing the sale of anti-Semitic books and pro-Nazi merchandise, calling for the practice to immediately stop.

It is "absolutely unacceptable that T-shirts and stickers be sold via Amazon that glorify the Nazis or incite hatred against minorities," council president Josef Schuster said in an interview with media group RND.

Amazon has "a great moral and social responsibility," and cannot portray itself as a simple "supplier," he added.

"What we expect from a company such as Amazon, and from competent authorities, is that they immediately withdraw these articles from circulation and systematically launch legal proceedings," Schuster said.

He highlighted books such as "The Jew as World Parasite" which was listed on Amazon in Germany Saturday for 20 euros ($22.50), and "Judas: The World Enemy," available for 10 euros.
New Greek minister denies 'dark' anti-Semitic past
A newly-appointed Greek minister with a long history on the far-right denied anti-Semitic beliefs Saturday after a prominent Greek Jewish official charged he had a "dark past."

"I have never been an anti-Semite," said Makis Voridis, who was appointed agriculture minister by new conservative Prime Minister Kyriakos Mitsotakis after last week's election.

Voridis admitted in a statement, however, that as a "nationalist" he had "coexisted politically with people who had such unacceptable ideas."

"I denounce any act, omission or failure to challenge the acts of another person that could be viewed as anti-Semitic or neo-Nazi," the 54-year-old lawyer said.

A day earlier, Victor Eliezer, general secretary of the central board of Greek Jewish communities, said Voridis should have publicly repudiated his "dark past" upon becoming minister.

"We cannot be particularly happy that Mr. Voridis was given a cabinet post as until today, he has never publicly renounced the Nazi ideas he represented, and the political alliances he kept," Eliezer told 24/7 radio.

In the 1990s, Voridis founded a now-defunct ultra-nationalist party affiliated with Jean-Marie Le Pen's far-right National Front in France.
British Grocery Chain Tesco Testing Israeli System for Cashier-less Checkout
Tesco, the largest grocery chain in the UK, reportedly is checking out Israeli cashier-less checkout technology from Tel Aviv-based Trigo Vision.

Trigo has developed a camera-and-software system that automatically charges customers for the items in their basket, providing a seamless checkout experience without any lines.

For food retailers, Trigo's system monitors inventory and purchase patterns and puts an end to shoplifting – all without the need for employees dedicated to these tasks.

Neither Tesco nor Trigo has confirmed the report, but a Tesco spokesman told a Bloomberg reporter that Trigo Vision is one of a range of new technologies it is testing for future implementation.
Anti-Zionists claim that "Zionists can't be feminists." This historic revision is the opposite of the truth. Women's suffragette & the equal rights of women was built into Zionism from the start. Here's a video from 1957 showing Israeli men & women paratroopers training together. pic.twitter.com/nQVXRDNqmz

— American Zionism (@americanzionism) July 12, 2019
---
---
We have lots of ideas, but we need more resources to be even more effective. Please
donate today
to help get the message out and to help defend Israel.