From Ian:
JPost Editorial:
Operation Breaking Dawn was a long time in the making
Operation Breaking Dawn, which started on Friday, was a long time in the making.

Israel's southern communities had been in a lockdown since last Tuesday after Israeli security forces arrested Palestinian Islamic Jihad senior member Bassam al-Saadi in Jenin. Good intelligence and careful preparation are obviously necessary to carry out such an arrest.

Residents of the South, who were held virtual hostages afterwards, now know why: Such intelligence and preparation also enabled the IDF on Friday to kill Islamic Jihad's top commander in Gaza, Tayseer al-Jabari, in a precise operation and thwart a ticking time bomb: He was reportedly involved in planning imminent major attacks on Israel, including the use of lethal anti-tank missiles close to the border.

Jabari replaced Baha Abu Al-Ata, who was killed in a similar airstrike in November 2019. Other senior Islamic Jihad figures were killed in well-conducted strikes over the weekend, including Islamic Jihad's southern division commander Khaled Mansour.

Although it is natural to compare the current round of fighting with terrorists in the Gaza Strip to last year's Operation Guardian of the Walls – when Hamas launched an attack on Israel starting in the capital on Jerusalem Day in May 2021 – Operation Breaking Dawn so far seems to have more in common with Operation Black Belt in which Al-Ata was killed and Hamas chose not to get openly involved.

Responding to threats
But if Israel doesn't forcibly respond to the threats of one terrorist organization, the other organizations driven by the same desire to harm the Jewish state will be emboldened. And that includes Hezbollah over Israel's northern border with Lebanon as well as terror cells in Judea and Samaria (the West Bank).

Over the weekend, Islamic Jihad launched more than 350 rockets at Israel and many more were fired at the country yesterday. Although the United States and others issued initial statements of Israel's right to self-defense, there were also immediate calls for Israel to prevent an escalation and in effect to stop responding.

Although Israel has the upper hand from a purely defensive viewpoint in this round of hostilities, like in previous ones, the Palestinians have the advantage when it comes to public relations and international sympathy. Whenever Israel justifiably responds to the indiscriminate firing of rockets – every one of them a war crime – by carrying out attacks against terrorist targets in Gaza, it is immediately and unfairly perceived as the aggressor rather than the victim.
Richard Kemp:
Gaza: The Usual Suspects Condemn Israel
Commenting on the killing of Zawahiri, UN Secretary General's spokesman Stephane Dujarric said the UN was "committed to fighting against terrorism and strengthening international cooperation in countering that threat".

Of course it was a different story when Israel acted against Jabari. UN Special Coordinator for the Middle East Peace Process Tor Wennesland was "deeply concerned" by "the targeted killing today of a Palestinian Islamic Jihad leader inside Gaza."

Israel has not claimed its operation in Gaza — codenamed Breaking Dawn — is to deter. The government has made it clear that the strikes were to prevent an imminent threat to the Israeli population. It had hard intelligence that PIJ, led by Jabari, was planning attacks across the border from Gaza. Protecting its people from violent external attack is not only permitted under international law, it is the duty of every government. If deterrence of such attacks were possible, Israel would have taken action to deter.

PIJ is an Iranian proxy, directed and funded to the tune of hundreds of millions of dollars by Iran's Islamic Revolutionary Guard Corps (IRGC). Its leader, Ziad Nakhaleh, has been in Tehran for the last few days, meeting with his IRGC paymasters and other government officials including Iranian President Ebrahim Raisi.

As PIJ and its fellow jihadists have indiscriminately fired an estimated 400 missiles (at time of writing) at targets from Sderot to Tel Aviv since Operation Breaking Dawn began, the IDF has continued to launch precision strikes from the air and the ground to halt the attacks on Israeli citizens. Just as Israel's casus belli for attacking PIJ targets was lawful, it has taken the utmost care to ensure its continued strikes are also lawful, only attacking targets that are proportionate and necessary to the military objectives and giving warnings where civilian casualties could occur.

We can expect non-governmental organisations (NGOs) such as Human Rights Watch to pile on. Amnesty International, however, might be slightly more circumspect as they are at present gyrating from the widespread international reproach that greeted their just-published report condemning Ukraine's defensive actions, in which they again showed the total incomprehension of war and the laws of war that they often demonstrate in their denunciations of Israel.

Slavering for the last two days at the prospect of IDF-inflicted mass casualties, much of the media immediately and without any evidence eagerly pointed the finger at Israel over the tragic killing of seven people, including four children, in Jabalia camp in the Gaza Strip. They will undoubtedly try, but journalists and UN investigators will find it hard to refute the IDF's confirmation that they did not strike the location and have conclusive video and radar evidence that the deaths were caused by a misfired PIJ rocket, launched as so often from within the civilian population. This would certainly fit, as approximately a quarter of all terrorist rockets fired so far during this campaign have landed inside Gaza, not in Israel.
The Collapse of Islamic Jihad's Equations
Islamic Jihad leader Ziyad al-Nakhalah said during a television interview in Tehran that almost any time Israel attacks Gaza, all of the terrorist organizations rally to respond in unison. Yet Hamas has not fired a single rocket.

One Islamic Jihad spokesman told Lebanon's Al-Mayadeen network on Saturday that the commander of Islamic Jihad's northern region in Gaza wasn't killed due to superb intelligence acquired by Israel, but rather because he was intentionally deceived into going there by the Egyptian mediator in order "to finalize a cease-fire agreement with Israel" - implying "treasonous collaboration" between Cairo and Jerusalem.

Another spokesman said Hamas was completely in step with Islamic Jihad and a full partner in the rocket attacks against Israel, but that it was concealing this - reflecting Islamic Jihad's distress over being alone in this fight.

It's safe to assume that Hamas may see the "positive" aspects of the Israeli offensive: putting Islamic Jihad in its place, sending it a message that it isn't allowed to plot attacks against Israel without Hamas' approval, and making it obey the decisions that are made in Gaza, not in Tehran.
Ruthie Blum:
Avoiding mention of Iran while urging Israeli restraint
Meanwhile, Israel made it clear to the PIJ that it was willing to end the fighting, but only if the calm is reciprocated. PIJ has said through mediators that one condition for its compliance is the release of Sa'adi—a demand that should not and will not be met.

None of this makes the slightest difference to the moral-equivalence choir, certainly not those at the United Nations, whose Israel-bashing knows no bounds. Indeed, contrary to Erdan's false hopes, they are at the ready to sing their tired chorus of bogus accusations, regardless of other occurrences around the globe.

That Russia burst into its own aria is not surprising, of course, since anything that serves as a distraction from its blitzing of Ukraine is welcome in Moscow.

In a statement on Saturday, Russian Foreign Ministry spokeswoman Maria Zakharova had an interesting slant on the events that are causing the Kremlin such "profound worry": "The new escalation was caused by the Israeli army firing into the Gaza Strip on August 5, to which Palestinian groups responded by carrying out massive and indiscriminate bombardments on Israeli territory."

Adding that her government was calling called on "all parties to show maximum restraint and work towards a ceasefire," she said that Moscow reaffirms its "principled and consistent position, reflected in the relevant resolutions of the U.N. General Assembly and Security Council in support of a comprehensive and long-term settlement of the Palestinian-Israeli conflict in accordance with the two-state principle."

Finally, she concluded, "It is possible to put an end to cyclical violence only within the framework of the negotiation process, the result of which should be the realization of the legitimate national rights of the Palestinian people to establish an independent state within the 1967 borders."

She conveniently omitted key facts, such as Tehran's role as sole bankroller of its proxy, PIJ. Hamas also receives money from Iran, but has other sources of income, as well.

Speaking of Iran, nuclear talks resumed in Vienna on Thursday between the Islamic Republic and the world powers hungry to return to the Joint Comprehensive Plan of Action (JCPOA)—the disastrous 2015 nuclear deal that the mullah-led regime never adhered to in any case, and from which former U.S. President Donald Trump withdrew in 2018.

As Trump's predecessor, Barack Obama, orchestrated the JCPOA, and his successor, Joe Biden, is as desperate to salvage it as Russian President Vladimir Putin, it is beneficial for them to leave Iran out of any discussion on Gaza. U.S. Ambassador to Israel Tom Nides, while giving a social-media nod to Israel's "right to protect itself," added to his tweet, "We are engaging with different parties and urge all sides for calm."

Iran couldn't be more pleased.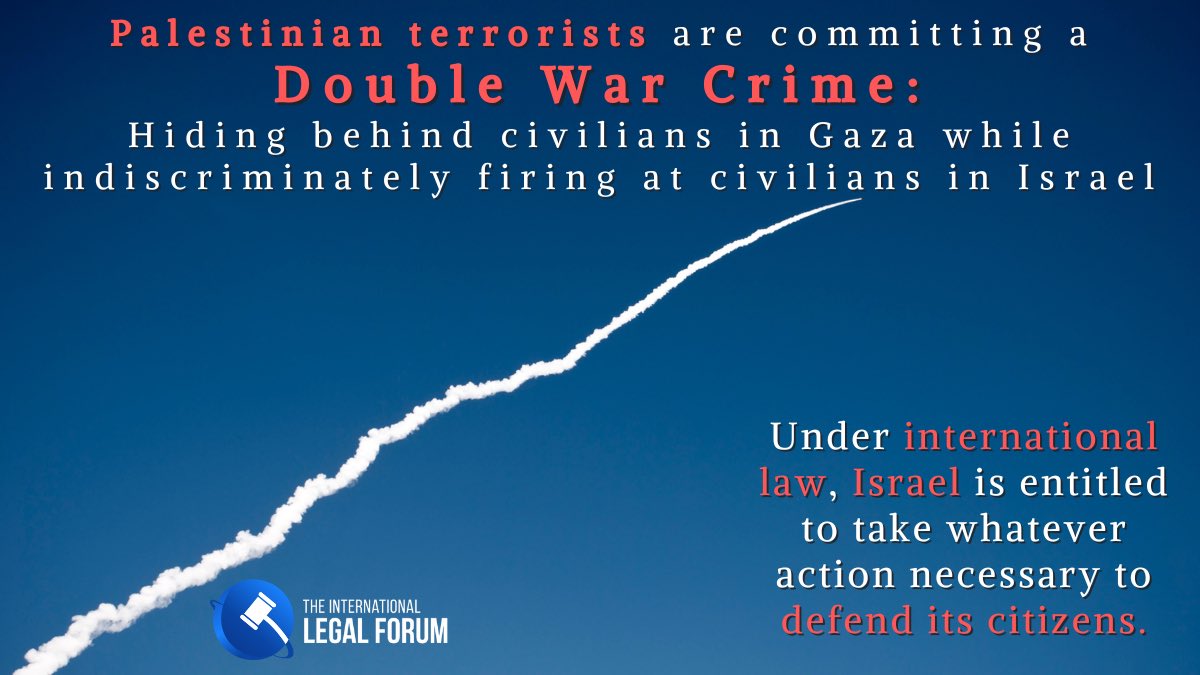 Stephen Pollard (Telegraph):
Amnesty is now utterly morally bankrupt
The Russian Embassy in the UK greeted Amnesty's "report" with glee, tweeting: "@Amnesty confirms #Ukraine tactics violate international humanitarian law & endanger civilians… exactly what #Russia has been saying all along. #StopNaziUkraine"

Just in case anyone might doubt where she stands, Ms Callamard responded to the dismantling of her slurs by the Ukrainian government by equating it with the Russian invaders – and, for good measure, dismissing Ukrainian ministers as trolls.

But it's not just the Ukrainian government which has condemned Amnesty's perversion of reality. So has Amnesty's own Ukraine office. Oksana Pokalchuk, its head, has now resigned, saying Amnesty has become "an instrument of Russian propaganda". When AI's Ukraine staff complained about the draft report, they were ignored: "Our team's arguments about the inadmissibility and incompleteness of such material were not taken into account. The representatives of the Ukrainian office did everything they could to prevent this material from being published."

Like all good hard left outfits, Amnesty has been obsessed with Israel for years, In 2012, Kristyan Benedict, then the charity's campaigns manager, took to Twitter to post a 'joke' about 3 Jewish MPs: "Louise Ellman, Robert Halfon and Luciana Berger walk into a bar…each orders a round of B52s … #Gaza". How did Amnesty respond to one of its key staff posting something that was widely viewed as antisemitic? Mr Benedict was promoted and is now its 'crisis response manager'.

In February, Amnesty published yet another report on Israel, this one claiming that it is an apartheid state. Typically, it was riddled with errors, both of fact and law. And who led the opposition to it? As in Ukraine, Amnesty's own staff. Amnesty Israel's executive director Molly Malekar described the Israel report as a "punch in the gut", while its CEO Yariv Mohar said he was "shocked and angry" when he heard about its conclusions.

In other words, the central command of a hard left NGO produced propaganda that owes more to ideology than fact, only to be criticised by its own people on the ground – who understand the reality.

Amnesty is a worthless, morally bankrupt sham that gives succour to terrorist states. The sooner it collapses under the weight of its own distortions, the better.
Meantime, @amnesty has seemingly become a tool of Putin's Russia, losing whatever semblance of credibility they did not already destroy with their 'Israel apartheid' lie & smear. You are bribing this org to its ruin @AgnesCallamard!https://t.co/GkpJb4q2Dv

— Arsen Ostrovsky (@Ostrov_A) August 7, 2022
2/ "Amnesty is monitoring and investigating such reports, but does not have evidence at this point that Palestinian civilians have been intentionally used by Hamas or Palestinian armed groups during the current hostilities to "shield" specific locations..."https://t.co/ycmttvg5qc

— Hillel Neuer (@HillelNeuer) August 7, 2022
No wonder Amnesty's Ukraine office has condemned the report. No surprise Kremlin has tweeted its contents with enthusiasm. No doubt donations to Amnesty will quickly dry up. The position of Agnes Callamard, its Secretary General, now untenable.

— Andrew Neil (@afneil) August 6, 2022
'Operation Breaking Dawn': Some 1,000 projectiles fired at Israel, as IDF targets Islamic Jihad leaders
Israel's "Operation Breaking Dawn" entered its third day on Sunday, as Palestinian Islamic Jihad in the Gaza Strip resumed firing rockets at the Jewish state. Sirens blared in the Jerusalem area and in the southern city of Beersheba on Sunday for the first time since the launch of the operation on Friday.

As of Sunday evening, terrorists from Gaza had fired nearly 1,000 projectiles towards the Jewish state since hostilities broke out, according to the IDF.

The Iron Dome missile defense system successfully intercepted 96 percent of the projectiles that were headed for populated regions. About 160 of the rockets fell short in Gaza, killing at least nine people, said the IDF.

The military added that it had struck over 140 assets belonging to PIJ in Gaza since launching its mission.

According to several Israeli media reports, Egypt is working to forge a ceasefire between the sides that could go into effect as early as Sunday night.

The head of the Israel Defense Forces' Operations Directorate, Maj. Gen. Oded Basiuk, announced on Saturday night that Khaled Mansour, the leader of PIJ in southern Gaza, had been killed in an Israeli airstrike, along with his deputy, Ziad Madalal and the commander of PIJ's Rafah Brigade, Khattab Amassi.

Israeli Prime Minister Yair Lapid hailed the killing of Mansour as an "extraordinary achievement," adding that the operation would continue "as long as necessary."
Joe Truzman:
Operation "Breaking Dawn" in Gaza Enters its Second Day
While rockets were being fired by Palestinian militants on Saturday, the IDF struck sites belonging to militant groups across the Gaza Strip, including targeting senior members of Palestinian Islamic Jihad.

Among those targeted was Khaled Mansour, PIJ's southern commander. In a press conference, an IDF official stated Mansour was targeted in an operation Saturday evening in the city of Rafah. The official added that the "entire top brass of the PIJ military wing in Gaza" have been targeted by the IDF since operation "Breaking Dawn" began on Friday.

Hours after the IDF official's statement, Mansour's body was pulled from the rubble of a building in Rafah and PIJ acknowledged his death in a brief statement.

"The great commander 'Khaled Saeed Mansour', a member of the Military Council and commander of the southern region, who rose [to heaven] as a result of a Zionist raid targeting him yesterday evening in the city of Rafah," the statement said.

The response by Palestinian militant groups has been limited to rocket fire. Though, PIJ has the capability to launch drones and fire anti-tank guided missiles, but have yet to employ them in this current round of fighting. Additionally, the group's spokesperson, Abu Hamza, has yet to make a statement, which is unusual during conflict with Israel.

Lastly, all indicators suggest Hamas has not been operationally involved in the conflict, but that can change if the leadership of the so-called Palestinian resistance feels that they have not achieved a substantial victory in the fighting.

Up until now, the IDF has denied PIJ and other militant organizations an operational victory. The Iron Dome missile defense system has intercepted the majority of rockets it has targeted, and the IDF has achieved operational goals by eliminating senior PIJ leaders in Gaza.
IDF International Spokesperson Lt. Col. Richard Hecht with an update on the current situation regarding the Islamic Jihad in Gaza: pic.twitter.com/sR5ZFD9zFk

— Israel Defense Forces (@IDF) August 6, 2022
The following are breaches of international law by Palestinian #IslamicJihad, which also only underscore that #Israel has both the right and the responsibility to defend its citizens from such relentless terror.#IsraelUnderFire from #Gaza pic.twitter.com/eg3hOHorXV

— Arsen Ostrovsky (@Ostrov_A) August 7, 2022
The Islamic Jihad in Gaza
UPDATE:
• Rockets now being fired at Tel Aviv & Israel's main airport
• All apparently intercepted by Iron Dome
• This weekend Palestinian Islamic Jihad fired 935 rockets at Israel; 160 fell short in Gaza (as of an hour ago)
• UNHRC reaction: 0 condemnations of Islamic Jihad https://t.co/E6HgPqmZeo pic.twitter.com/FKAew4f3Jz

— Hillel Neuer (@HillelNeuer) August 7, 2022
i24NEWS special coverage of Israel-Gaza conflict
Headlines with the Haddads - Special Edition - Israel-Gaza War
"Lapid: Goals Achieved, No Point in Continuing Operation; Unannounced Ceasefire Could Start at 8 pm"
Prime Minister Yair Lapid told the heads of the local authorities in the Gaza Envelope on Sunday evening that all of the goals of Operation Breaking Dawn have been achieved, and "there is no point in continuing the operation."

But while Lapid was explaining the reason for agreeing to a ceasefire, the Palestinian Islamic Jihad terror organization that was targeted in the operation continued to ceaselessly fire rockets at those very same communities, belying the prime minister's words.

A ceasefire agreement reportedly set to take place at 8 pm local time, was denied by the Palestinian Islamic Jihad terror organizations. Israeli officials emphasized that civilians should not under any circumstances rely on the possibility of a ceasefire, and should instead remain either near or inside their bomb shelters until further notice.

PIJ terrorists continued to fire heavy barrages of rocket fire at Gaza Envelope communities, including the city of Sderot and at the coastal city of Ashkelon.

Non-stop rocket barrages continued close to the reported ceasefire deadline, with Gaza terrorists targeting Rishon Lezion, Ramle and Netivot in addition to Ashkelon and the Gaza Envelope communities. Rockets were also fired at Tel Aviv, Bat Yam, Holon, Ramat Gan, Givatayim and at Ben Gurion International Airport; all were intercepted by the Iron Dome aerial defense system, Israel's Channel 12 reported.

Local Gaza sources reported that at least four people were killed in an Israeli air strike on a car traveling in the northern part of the enclave. No further details were available.

The Iron Dome aerial defense system successfully intercepted at least six rockets over communities along the Gaza border.

One man in the Sdot HaNegev Regional Council district sustained minor shrapnel wounds from a Gaza rocket that landed in the courtyard of a foreign workers' residence, where he lived, according to police who said medics on the scene treated the victim.
Hamas pressing Islamic Jihad to accept truce with Israel
Hamas leaders are exerting pressure on the Islamic Jihad organization to agree to a truce that would end the current round of fighting with Israel, Palestinian sources said on Sunday.

Egypt, Qatar and the United Nations have in the past 24 hours stepped up their efforts to reach a truce in the Gaza Strip, the sources said.

Hamas leader Ismail Haniyeh said that "around the clock" efforts were being made to "protect our people and stop the [Israeli] aggression."

Haniyeh contacted Egyptian, Qatari and UN mediators as part of the efforts to achieve a ceasefire.

The Palestinian Quds Network website quoted unnamed sources in the Gaza Strip as saying that Islamic Jihad has rejected a proposal for a truce with Israel.

According to the sources, Islamic Jihad has refused to reply to calls from the Egyptians to discuss a truce proposal.

The sources claimed that the mediators have proposed a "humanitarian truce" as part of the ongoing attempts to end the fighting. However, the killing of senior Islamic Jihad military commander Khaled Mansour on Saturday night aborted these efforts, the sources added.
Islamic Jihad expands rocket range, firing at Jerusalem and Beersheba
The Palestinian Islamic Jihad (PIJ) terror group on Sunday widened the range of its rocket attacks on Israel, launching several long-range rockets toward towns on the outskirts of Jerusalem, as well as the southern city of Beersheba.

As rocket attacks and Israeli strikes on the PIJ in Gaza continued, reports proliferated in the afternoon that a ceasefire was in the cards. AFP, citing an Egyptian source, said Israel had agreed to a truce.

An Israeli source, however, told the Ynet news site that talks were still ongoing.

At around 8 a.m., rocket sirens sounded in several communities near Jerusalem for the first time since the Israel Defense Forces launched Operation Breaking Dawn against the terror group on Friday afternoon.

Several rockets were intercepted by the Iron Dome air defense system near the capital, and there were no reported injuries in the attack.

Later in the day, PIJ said it launched a "massive" rocket barrage at Tel Aviv and the southern city of Beersheba, in response to the death of a senior commander in an Israeli airstrike on Saturday night.

Sirens did not sound in Tel Aviv, but rather in several suburbs south of it. In Beersheba, one rocket was intercepted by the Iron Dome and another landed in an open field outside the city. Several more rockets were downed in other areas of southern Israel. In Netivot, some 11 kilometers from the Strip, a rocket landed near the local train station, causing a fire.

There were no injuries in the long-range attacks, according to officials.
IDF footage shows 'beyond doubt' that misfired Islamic Jihad rocket killed children in Gaza
The Israel Defense Forces on Saturday night released footage it claims shows a Palestinian Islamic Jihad rocket misfiring and causing an explosion in a residential area of Jabalya that reportedly killed numerous people, including four children.

The rocket was launched at 6:51 p.m. local time, according to the IDF, and was detected by the military's ballistic missile defense center. PIJ is experiencing an average of 20% misfired rockets, according to the military.

As of Sunday evening, terrorists from Gaza had fired some 1,000 projectiles towards the Jewish state since the IDF launched "Operation Breaking Dawn" on Friday afternoon.

About 160 of these rockets fell short in Gaza, killing at least nine people, according to the IDF.

The Public Diplomacy Directorate in the Israeli Prime Minister's Office released a statement countering reports that the event in Jabalya was the result of Israeli military activity.

"We have in our possession videos that prove beyond a shadow of a doubt that this incident was not the result of an Israel Defense Forces strike," said the statement, adding, "It has been irrefutably proven that this … was the result of the misfiring of a rocket launched by Islamic Jihad. All fire by the Islamic Jihad terrorist organization is a double war crime: It is shooting at civilians, and using Gazan civilians as human shields."
How Israel shot down false reports on Jabaliya explosion
Haiat was able to coordinate a media plan with the others within an hour. He released a statement that said Israel had "in our possession videos that prove beyond a shadow of a doubt that this incident was not the result of an Israel Defense Forces' strike. Israeli security forces did not strike in Jabalya in the past few hours.

"It has been irrefutably proven that this incident was the result of the misfiring of a rocket launched by Islamic Jihad," he stated. "Following reports in Palestinian and international media, an investigation took place which unequivocally showed that this was not an Israeli strike but rather, a rocket launched from within the Gaza Strip which fell in the heart of Jabalya. All fire by the Islamic Jihad terrorist organization is a double war crime: it is shooting at civilians, and using Gazan civilians as human shields," he said.

"This incident is an example of Islamic Jihad harming the residents of Gaza. All harm to innocent civilians is tragic," the statement concludes.

Haiat's statement was translated into multiple languages and sent to Israeli embassies around the world, which quickly passed on the message to local media.

International spokeswoman for Prime Minister Yair Lapid Keren Hajioff sent a video of herself making a similar statement that could be used for television and social media.

The IDF released its own statement about its "in-depth debrief," including that it "did not conduct any activities in Jabalya at the time of the event."

At the same time, Lapid released Culture and Sport Minister Chili Tropper from an ongoing Security Cabinet meeting to speak to Israeli media in the name of the government.

The wartime event that probably most hurt Israel's efforts during Operation Guardian of the Walls last year was the bombing of the al-Jalaa building, where the Associated Press had its Gaza offices. The IDF said it struck the site because Hamas had equipment in the building that was jamming the Iron Dome missile-defense system's signals. The strike sparked criticism of Israel around the world, including from Washington. Maj.-Gen. Nitzan Alon, who probed the IDF's PR issues after the operation called it an "own goal."

One advantage Jerusalem had this time is that it is clear Israel didn't actually bomb the building with children inside in Jabalya, and there were images and videos backing up the denial. That is an easier story to tell than "we did it, but here's why it wasn't bad."

"Past experience taught us that an event like this can disrupt a campaign," according to Haiat, who is a veteran diplomat and was the spokesman for the Foreign Ministry during Operation Guardian of the Walls last year.

As such, each party involved in speaking for Israel took action "very, very quickly," he said, because "all the factors in the system understood the potential" for damage.
CLEARED FOR RELEASE:
Footage documenting the moment Islamic Jihad terrorists launched a rocket from Gaza that landed inside Gaza, tragically killing 6 Palestinian children. pic.twitter.com/y8GvnH2y3P

— Keren Hajioff (@kerenhajioff) August 7, 2022
Photos from the funerals of some of the children who were killed by Palestinian Islamic Jihad rockets. They wrapped the bodies of some of the children in Hamas flags. pic.twitter.com/toMGWVdGhb

— Emily Schrader - ????? ?????? (@emilykschrader) August 7, 2022
850+ rockets have been fired by Palestinian Islamic Jihad in #Gaza.

20% of these (150+) have landed *within* Gaza.

EACH one of these rockets is a war crime!#FreeGaza … from Islamic Jihad! pic.twitter.com/HAjZzFnKaP

— Arsen Ostrovsky (@Ostrov_A) August 7, 2022
World reacts to 'Operation Breaking Dawn'; UN to hold emergency meeting Monday
The United States, United Kingdom, France and the European Union have called for "restraint" following the launch by Israel on Friday of "Operation Breaking Dawn" against the Palestinian Islamic Jihad terror group in the Gaza Strip. The U.N. Security Council is scheduled to hold an emergency, closed-door meeting on Monday to discuss the matter.

U.K. Foreign Secretary Liz Truss also issued a statement on Saturday expressing her country's support for Israel and its right to self-defense, while condemning the terrorists. She called for a "swift end to the violence."

France's Ministry for Europe and Foreign Affairs on Saturday similarly condemned "the firing of rockets into Israeli territory" and stressed "its unconditional commitment to the security of Israel."

"France calls on all parties to exercise restraint to avoid any further escalation, which would first and foremost affect civilian populations," it added.

The E.U., as well, called for "maximum restraint on all sides."

"While Israel has the right to protect its civilian population, everything must be done to prevent a broader conflict, which would, first and foremost, affect the civilian populations on both sides and result in further casualties and more suffering," it added.

Russia on Saturday called for "maximum restraint" by all parties and to "immediately return to a sustainable ceasefire." However, Moscow laid the blame for the escalation on Israel, saying fighting started after the Israeli Air Force attacked the Gaza Strip on August 5, causing Palestinian terror groups to respond with "indiscriminate shelling," the TASS Russian News Agency reported, citing a statement by Russian Foreign Ministry spokeswoman Maria Zakharova.

The United Arab Emirates (UAE) Foreign Ministry on Saturday called for "exercising maximum restraint" as its U.N. mission announced that together with France, Ireland, Norway and China, it was calling for a UNSC meeting on Monday.
Head of African Union accuses Israel of targeting civilians in Gaza airstrikes
The chairman of the African Union Commission on Sunday condemned Israeli airstrikes in the Gaza Strip as part of the recent flare-up of violence there.

Moussa Faki Mahamat "strongly condemns the continued air strike attacks by Israel on Gaza that have killed more than 30 Palestinian civilians, including 6 children," an AU statement said.

The "targeting of civilians and the continued illegal occupation by Israeli security forces of the Occupied Territories, are in stark violation of international law, and complicate the search for a just and lasting solution," the statement said.

Israel says it never targets civilians and is specifically assaulting the Palestinian Islamic Jihad terror group and its infrastructure, though it acknowledges that civilians are sometimes unintended casualties of a war against an organization that operates from within population centers.

Of the 31 confirmed killed in the Gaza Strip, it is currently unknown how many were terrorists. The Israel Defense Forces says numerous terrorists from Palestinian Islamic Jihad are among the dead in the multiple waves of strikes that have been targeting positions and facilities belonging to the terror group in the Gaza Strip.
CC to all the "Ukraine is like Palestine" hot takes out there https://t.co/LiYvxPnqUG

— Lahav Harkov (@LahavHarkov) August 7, 2022
Not a single words about Palestinian rockets or PIJ even mentioned. Seriously, just rename it 'UN Terrorists Rights Council.' https://t.co/bRVHMKqbq4

— Arsen Ostrovsky (@Ostrov_A) August 7, 2022
Erez Crossing Terminal Hit by PIJ Mortar Shells
The Erez Crossing between Israel and Gaza was hit Sunday afternoon by three mortar shells fired by Palestinian Islamic Jihad (PIJ) terrorists in Gaza.

The crossing is managed by the Israel Ministry of Defense, and serves to allow the passage of human traffic between Israel and Gaza. Advertisement

"The terminal roof was damaged as a result of the [mortar] fire and shrapnel fell into the entrance hall, an area that is used to facilitate the daily passage of thousands of Gazans who work in Israel," said a spokesperson for the Defense Ministry.

The Erez Crossing was closed down in advance of Operation Breaking Dawn, thus preventing further human and other damage that could have taken place.
Palestinian terrorists just bombed their own crossing (Erez crossing) into Israel.

3 mortar shells hit the crossing building and damaged the facilities. pic.twitter.com/yM725GodjH

— Emily Schrader - ????? ?????? (@emilykschrader) August 7, 2022
Al-Aqsa Martyrs Brigades has published video of rocket fire against Israel. Some of the clips appear to show rockets launched inside a civilian neighborhood. pic.twitter.com/gu7xwhfH6X

— Joe Truzman (@JoeTruzman) August 7, 2022
Fatah-linked Martyr Abdul al-Qadir al-Husayni Brigades published video of rocket fire against Israel. pic.twitter.com/yA6i7gIxd0

— Joe Truzman (@JoeTruzman) August 7, 2022
Unexploded ordnance was pulled from a neighborhood in Gaza city. pic.twitter.com/p8SrsWXKP8

— Joe Truzman (@JoeTruzman) August 7, 2022
The DFLP has published video of rocket fire against Israel. pic.twitter.com/CdXlIBfo1q

— Joe Truzman (@JoeTruzman) August 7, 2022
"Gazans Angered by Islamic Jihad Rockets Misfiring and Exploding Inside Strip"
In one group, a resident named Anas Sharif, who published a video of one of the misfires, wrote that "one missile from the barrage fell in a populated neighborhood." He was required to delete the publication. Faras Adnan, who saw the post, wrote "the publishing is not necessary". Others also joined the demand to delete the incriminating video.

In one group, Ak Hakika (the truth), members mocked the Islamic Jihad."If (you were successful in the launch) and the Islamic Jihad rocket had not fallen in Jabaliya, then there would have been children in Israel killed." Another group wrote "Now you understand why Israel needs to destroy this terrorist organization? To protect the children of Gaza!"

In another group, it was written that "there was great anger in Jabaliya after it became clear that a missile fired at the Gaza Strip, (exploded) in the place where the Shahids died."

Photographs of the Telegram groups were circulated on Twitter and the tweets read "we strongly condemn the rocket launch by the terrorist Jihad movement at the homes of the residents of Gaza," saying that the Islamic Jihad did so on purpose "as revenge for their refusal to stand by (the organization's) side."

"The video here clearly shows an Iranian missile launched by the Jihad movement and failed and returned to the ground, and then the massacre in Jabaliya took place and the children were murdered," the statement added.

The tweets read "This is not the first time" that rockets have been fired from population centers.

Israeli reporter Doron Kadosh counted six Gazans who were killed by Islamic Jihad rockets and five non-involved Gazans who were killed by mistake in Israeli strikes, meaning that "the Islamic Jihad has killed more uninvolved Palestinians than Israel."

According to other counts, at least nine Gazans have been killed by rockets fired by the terror group.
Palestinians are killing Palestinians yet the world is blaming Israel. pic.twitter.com/hEH5wIRQId

— Emily Schrader - ????? ?????? (@emilykschrader) August 7, 2022
BBC website omits information from report on airstrike
Not only did the BBC fail to clarify that the building concerned was used by the Palestinian Islamic Jihad terror group, it also refrained from informing viewers that the residents had been instructed to evacuate before the attack took place, despite that fact being known to the BBC.

Over four hours before the report was published on the BBC News website, a journalist working at the corporation's Gaza bureau had sent the following Tweet relating to the same location, as can be seen by the sign on the right:

Apparently though BBC News website editors had no qualms about presenting audiences with a context free version of the story which omitted relevant information regarding Israel's efforts to avoid civilian casualties while carrying out a counter-terrorism operation.
Early BBC News website reporting on Operation Breaking Dawn
3) Gaza: Palestinian militant killed as Israel strikes after threats BBC News website, August 5th, 2022. Yolande Knell & Raffi Berg. Originally headlined 'Israel attacks Gaza targets after militant threat'.

The background provided in that report shows that although the BBC did not report the build-up to the operation in real time, it was aware of those events:
"On Monday night, Israel arrested Bassem Saadi, reported to be the head of PIJ in the West Bank. He was held in the Jenin area as part of an ongoing series of arrest operations after a wave of attacks by Israeli Arabs and Palestinians that left 17 Israelis and two Ukrainians dead. Two of the attackers came from the Jenin district.

After Bassem Saadi's arrest, Israel heightened security measures for communities near its border with Gaza, warning that PIJ intended to attack civilians and soldiers. Road closures brought towns and villages in southern Israel to a grinding halt."

While the report's current headline refers only to a "Palestinian militant", earlier versions indicate that the BBC is aware of Jabari's rank. Four earlier versions of the same report were titled "Gaza: Palestinian commander killed as Israel strikes after militant threats" but that information was subsequently removed from the headline. The current version of the report provides remarkably little information about Tayseer Jabari.

"At least 10 people have been killed by Israeli air strikes in the Gaza Strip, including a top commander of a Palestinian militant group.

Four PIJ militants – including Tayseer Jabari – and a five-year-old girl were among those killed since the strikes started, local health officials say."

Once again BBC audiences were not informed that "local health officials" belong to another terrorist organisation.

Readers are told that:
"Speaking while on a visit to the Iranian capital, Tehran, PIJ secretary general Ziyad al-Nakhala said "we will respond forcefully to this aggression, and there will be a fight in which our people will win".

"There are no red lines for this battle… and Tel Aviv will be under the rockets of the resistance.""

The BBC did not bother to clarify that al-Nakhala's "visit to the Iranian capital" included meetings with senior regime officials and IRGC commanders. Only later in the report are readers told that "PIJ, which is backed by Iran, has its headquarters in Damascus, Syria, and is one of the strongest militant groups in Gaza".
Thank you @BILD_News (Germany) for your basic decency and honesty in reporting the truth! Not a single other paper has shown even an iota of such moral clarity!#Israel #Gaza pic.twitter.com/64amdFejKk

— Arsen Ostrovsky (@Ostrov_A) August 7, 2022
Hi @BBCNews, your unique choice of words on Israel is utterly shameful. You "couldn't independently verify" "Israel's claim" that a Palestinian misfire killed children in #Jabalia.
I wonder if you were able to independently verify the claims of the #IslamicJihad that it wasn't? pic.twitter.com/aGiZFlaU8l

— Ohad Zemet (@OhadZemet) August 7, 2022
VIDEO footage of rocket launched by Palestinian Islamic Jihad in Gaza, which misfired and nearly killed an al-Maydeen news crew inside Gaza earlier today.

I must have missed the outrage from all those who profess to care so deeply about rights of Palestinian journalists … pic.twitter.com/pNVmyFqiOQ

— Arsen Ostrovsky (@Ostrov_A) August 7, 2022
Wow, this is a call between an Israeli security officer asking a Palestinian resident in Gaza, to evacuate a targeted area, before a strike on Islamic Jihad military target, to ensure no harm to civilians.

Name me another army that goes to this extent? pic.twitter.com/k2Pe93SnoE

— Arsen Ostrovsky (@Ostrov_A) August 7, 2022
What you won't learn from Al Jazeera?

This ??

IDF calls off a strike because of the presence of civilians in the area.

pic.twitter.com/EznCbt0BTq

— Emily Schrader - ????? ?????? (@emilykschrader) August 7, 2022
Western media coverage of Gaza has uniformly whitewashed Palestine Islamic Jihad. It's not a "militant" group any more than Murder Inc. was a softball team. PIJ has a long record of slaughtering Jewish civilians through suicide bombings & other war crimes.https://t.co/Ox8P5M4qzt pic.twitter.com/Xfn27Ubv3b

— Gary Weiss (@gary_weiss) August 7, 2022
PreOccupiedTerritory:
Palestinians Shift To Rockets That Only Kill Palestinians; NGOs Still Blame Israel (satire)
Militant leaders in this coastal territory have come to appreciate that the propaganda value of dead Gazan children outweighs even Israeli military casualties, and have therefore begun to calibrate their weapons to fall short within the Gaza Strip, knowing that they can still accuse the Jewish State of causing those deaths and having media and international humanitarian groups echo the claim without skepticism.

Officials in both Hamas and Palestinian Islamic Jihad – the latter representing the primary actor in the latest round of fighting with Israel – acknowledged Sunday the shift in text-message exchanges from protected bunkers of the type that the Palestinian leadership neglects to construct for citizens. They cited the global brouhaha that ensues whenever a Palestinian child dies during conflict with Israel: Palestinians blame Israel even when the death occurred when a Palestinian rocket misfired, and groups such as Amnesty International and Human Rights Watch take the Palestinian accusations at face value.

"We get much more political mileage out of killing our own children than killing theirs," admitted Fawzi Barhoum of Hamas. "We previously assumed we had to do a certain amount of damage to Israel to get them to respond the way we want, which means hard enough to kill our kids, whom we've conveniently placed in proximity to military positions or stockpiles. Then we can go on about genocide, massacres, you know the drill. But we came to realize most of the global media don't care about the facts or context, and we don't even need to be hitting Israel with rockets for our 'Israel bombs children' claims to get major play in the media. We can just launch rockets at ourselves and say Israel did it, and it just takes so much less effort for the same outcome."
Filmmakers, artists urge international festival to boycott Israeli screening
A group of Israeli filmmakers and artists biased against their own country is calling on an international film festival in Switzerland not to screen the world premiere of My Neighbor Adolf because it was funded by Israel's largest film fund, according to The Hollywood Reporter.

The film by Israeli director Leon Prudovsky, which will screen this week at the Locarno Film Festival, was funded by the Yehoshua Rabinovich Foundation for the Arts Israel Cinema Project.

The group of Israeli filmmakers and artists claimed in a letter that the foundation has "racist and explicitly political strings" conditioned to its funding. They have called Israel an "apartheid state" and "a regime of Jewish supremacy."

"This regime of oppression was founded through the violent displacement and dispossession of most of the indigenous Palestinian population," wrote the group. "That the Israeli state, its complicit institutions and influential lobby groups would want us as Jewish Israelis to remain silent on this systematic ethnic cleansing is not surprising. But storytellers accepting such censorial and unethical conditions for their film projects is an undeniable form of complicity in covering up this ongoing nakba ['catastrophe'] that Palestinians face."

Among those calling on the film festival to drop My Neighbor Adolf are Oscar-nominated director Guy Davidi; documentary filmmaker Dror Dayan; filmmaker Avi Hershkovitz; musician and artist Liad Hussein Kantorowicz; conductor and violinist Jonathan Ofir; musician and writer Michal Sapir; and filmmaker Eyal Sivan.

The letter comes a day after the Palestinian Campaign for the Academic and Cultural Boycott of Israel (PACBI) also urged "all film institutions, including international festivals, cinemas and distributors," to boycott films funded by the foundation.

PACBI criticized the foundation for making producers contractually agree that their work does not deny the "existence of the State of Israel as a Jewish and democratic state."
Bella Hadid takes aim at Israel again in new Instagram post
In a story post on her Instagram page, Hadid shared an Al-Jazeera interview with Israeli journalist Gideon Levy in which he said: "The Israeli public is quite brainwashed and knows very little about what is going on. In recent days we were told that the southern communities near the border with Gaza need to be under curfew because there is danger. No one knew what the danger was exactly and all of a sudden, after three or four days, Israel said this was an 'intolerable' situation – but Gaza can be under siege for 16 years and this is 'tolerable.' Meanwhile, some of the communities in the south can't withstand four days of lockdown…"

Hadid, as stated, shared the interview on Instagram with her 54 million followers, along with recent photographs from Gaza.

Several months ago, on Valentine's Day, Hadid took a virtual swing at the Jewish state, posting a photograph of a heart on her Instagram page with the words "Will you free my Palestine," a play on the traditional "Will you be my Valentine."
Childish pomposity against Israel and coca-cola in London pic.twitter.com/g8zNfgnF5F

— Eye On Antisemitism (@AntisemitismEye) August 7, 2022
You can count on Roger Waters to consistently be on the wrong side. Here, he sides with the world's largest human rights abuser, China, incorrectly claiming #Taiwan is part of #China.

Taiwan is NOT China! Taiwan is a democracy committed to freedom of speech and human rights. pic.twitter.com/VfEpRT8JbR

— Emily Schrader - ????? ?????? (@emilykschrader) August 7, 2022
Thousands ascend Temple Mount on Tisha B'av
More than 2,000 Jews ascended the Temple Mount in Jerusalem on Sunday to mark Tisha B'Av, the fast day that began the night before that commemorates the destruction of the two biblical temples.

The visits to Judaism's holiest site took place amid an ongoing conflict between Israel and the Gaza Strip-based Palestinian Islamic Jihad, which fired rockets towards the holy city on Sunday morning, setting off sirens in surrounding areas.

Israel's Iron Dome air defense system intercepted the projectiles.

Among the visitors to the Temple Mount on Sunday was Israeli lawmaker Itamar Ben-Gvir, head of the Otzma Yehudit Party, who told Kan Reshet Bet in a radio interview that Palestinian Islamic Jihad missiles "do not deter me."

"We are in charge here," he said, adding, "If we blink, they will continue. If we pound them, they will fold." Subscribe to The JNS Daily Syndicate by email and never miss our top stories Meanwhile, three Jews were detained on Sunday for violating the Israeli government's prohibition against Jewish prayer on the Temple Mount, Kan reported. The report cited police sources as saying they had "no intention of allowing any provocations or disturbances in Jerusalem at the site."
Walking around the holiest site in Judaism on the day of mourning for its destruction with children in strollers is "storming." Firing rockets at civilians is "resistance" to that "storming." That's pure Orwellian evil at work.

— Ben Shapiro (@benshapiro) August 7, 2022
Proving Josephus: Research on Roman ballistics confirms Second Temple battle account
For the first time in the research of ancient Jerusalem, physical evidence uncovered in recent excavations has proven Jewish historian Josephus Flavius's account of the 70 CE conquest of the holy city.

Through computer analysis of 2,000-year-old Roman ballistics uncovered in Israel Antiquities Authority excavations in Jerusalem's Russian Compound near modern Jerusalem's Municipality building, archaeologist Kfir Arbiv claims he has demonstrated the veracity of Josephus's narrative charted in his book, "The History of the Jewish War against the Romans."

"It is extremely exciting to be proving the narrative of Josephus onsite," Arbiv told The Times of Israel on Sunday, Tisha B'av, the Jewish day of mourning that annually commemorates the conquests of Jerusalem.

All data gathered onsite was compared to Josephus's contemporary descriptions of a battle near the city's third line of defense — which were proven accurate, said Arbiv. This is significant because while Josephus's histories are one of the sole contemporary sources of the fall of Jerusalem, they are treated carefully by scholars due to his colorful personal history.

Born Joseph Ben Matthias to a priestly family circa 38 CE, Josephus was a leading Jewish military leader during the Jewish revolt until he was captured by the Romans in 67 CE. Taken in chains to Rome, Josephus eventually won his freedom through a "prophecy" that Vespasian would become emperor. Newly loyal to Rome, Josephus returned to Jerusalem with Vespasian's son Titus for the conquest in 70 CE, ostensibly to act as a mediator. Reviled by both sides, Josephus failed to quell the flames of war and eventually returned to Rome where he composed his histories.

"With the help of the computer, I located all the ballista exactly where they were found. I took into account the local topography and the location of the Second Temple-period city fortification walls, and I made ballistic calculations, including the launching angle, and the throwing distance of the stones," said Arbiv, who co-directed the excavations with the IAA's Dr. Rina Avner. The research is part of Arbiv's Tel Aviv University MA thesis.

According to the IAA, the Roman Arsenal exposed in the Russian Compound excavations so far includes hundreds of ballista stones. The sizes vary and some were launched from hi-tech bolt-throwing machines to a distance of 100–400 meters, whereas other small sling stones were used by infantry. Ancient arrowheads, projectile spears and swords were also discovered onsite.

By taking measurements of the absolute height of the in situ ballistics and the use of a computer algorithm, Arbiv said he was able to prove that the radius of the fallen stones' launches corresponded to Josephus's described 300-400 meters.
---
---
Buy the EoZ book, PROTOCOLS: Exposing Modern Antisemitism today at Amazon!

Or order from your favorite bookseller, using ISBN 9798985708424.

Read all about it here!