From Ian:
Richard Kemp:
'Here I Am; Send Me': Teens Stand Against Jew Haters
As every commander knows, you do not train a soldier to fight when he is in the middle of a battle, you do it before he gets anywhere near the combat zone.

Victimhood culture, too often the corrosive first resort of those who face injustice or feel wronged, is not in Club Z's creed. Students are taught that an individual's character is defined not by what obstacles are thrown in their path but by how they have overcome those obstacles and turned them to advantage.

Club Z teens are not aggrieved victims but active and proud defenders. They know that weakness incites while strength deters, that keeping quiet about antisemitism, meeting the bullies half way or compromising with calumnies does not protect them, does not make the problem go away and does not diminish the diatribe against them.

Courage cannot be taught but it can be fortified, and that is fundamentally what Club Z does. It is what empowers these teens to say, as the finest soldiers say when there's a perilous task to be done: "Here I am; send me".
How the Stasi and KGB Fostered Germany's Neo-Nazi Movement
Born in the East German city of Dresden in 1955, Rainer Sonntag spent most of his early adulthood in and out of prison until, in 1986, he received permission to leave for West Germany. Two years later, he entered the inner circle of Michael Kühnen, the country's leading neo-Nazi, and succeeded Kühnen after the latter's death in April 1991—only to die in a violent confrontation a month later. Leigh Baldwin and Sean Williams delve into Sonntag's bizarre backstory, and the "dark secret" his comrades didn't know when he joined their organization:

The Stasi had a rich history of exploiting the far right for its own ends. When Adolf Eichmann stood trial in Jerusalem, the Stasi funneled cash to a campaign to defend the captured war criminal and forged letters from "veterans of the Waffen-SS" urging comrades to join the "struggle against Jewish Bolshevism," all in an effort to humiliate the West German government. With the same goal in mind, in the late fifties and early sixties, Stasi agents smeared swastikas on Jewish graves across the country. Later, in the 1980s, the Stasi recruited Odfried Hepp, one of West Germany's most wanted neo-Nazi terrorists, to report on far-right activity on his side of the Berlin Wall. When it appeared that Hepp's arrest was imminent, he fled to East Germany and was smuggled to Syria under a new identity.

Author Regine Igel, who has studied extremism in modern Germany, believes that the East German intelligence apparatus was engaged in "massive and long-term support and direction of German and international terrorism," exploiting extremists on both right and left to destabilize the West. By Sonntag's time, however, the authorities' approach to the far right may have become more pragmatic, concerned with heading off neo-Nazi attacks against border installations and countering the spread of the ideology in East Germany. "Following the logic of 'my enemy's enemy is my friend,' there was a basis for cooperation," historian Bernhard Blumenau said. "This was realpolitik at its best."

Unleashing Sonntag in West Germany was a gamble. He was a loner, with few personal relationships to ground him. There was a good chance that, once free, he would simply vanish. But he was about to surprise his handlers.
New podcast spotlights the exodus stories of Middle Eastern Jews
Soon after the establishment of the State of Israel, author André Aciman's family made a desperate flight from Egypt, where they lived under the threat of growing antisemitism worsened by the Nasser regime. For the family of memoirist Carol Isaacs, it was antisemitism demonstrated in the 1941 Farhud, or pogrom, that eventually uprooted them from their Iraqi homeland. And two generations after his family was spirited out of Yemen in Operation Magic Carpet in 1949, Israeli windsurfer Shahar Tzubari took home a bronze medal in the 2008 Beijing Olympics.

Stories like these, which document the little-known plight of some of the 800,000 Jews who were forced out of their long-thriving communities in Middle Eastern capitals such as Cairo, Baghdad and Sana'a shortly before and after Israel's creation, are part of a new limited podcast series by American Jewish Committee titled "The Forgotten Exodus," which premieres today.

"We often view the Jewish world through an Ashkenazi lens; we talk about the Holocaust but not the Farhud in Iraq," Manya Brachear Pashman, a religion writer and the host of AJC's podcasts, told eJewishPhilanthorpy. "When we talk about Jews in the Middle East, we often talk about Israel. But for thousands of years Jews lived all over the Middle East with rich vibrant cultures."

The six-part series, which opens with a segment on Isaacs, deliberately focuses on the stories of acclaimed writers, athletes and others whose stories, organizers believe, will resonate with the wider Jewish community. "I wanted to illustrate that these people are making contributions to art, culture, diplomacy and athletics, among many fields," Brachear Pashman said. "They yielded these wonderful contributions to society."

Aciman detailed his family's perilous escape from the growing antisemitism during Gamal Abdel Nasser's presidency in his 1995 book Out of Egypt: A Memoir. "In Egypt you had a group of Jews who were native and were made stateless when Nasser came to power," said Brachear Pashman, describing the situation for some Jewish communities in Egypt at the time. "They didn't see the value of citizenship until it was too late. When they finally applied they were denied. Thankfully Israel existed by then; it was a haven for people who were stateless and had nowhere else to go."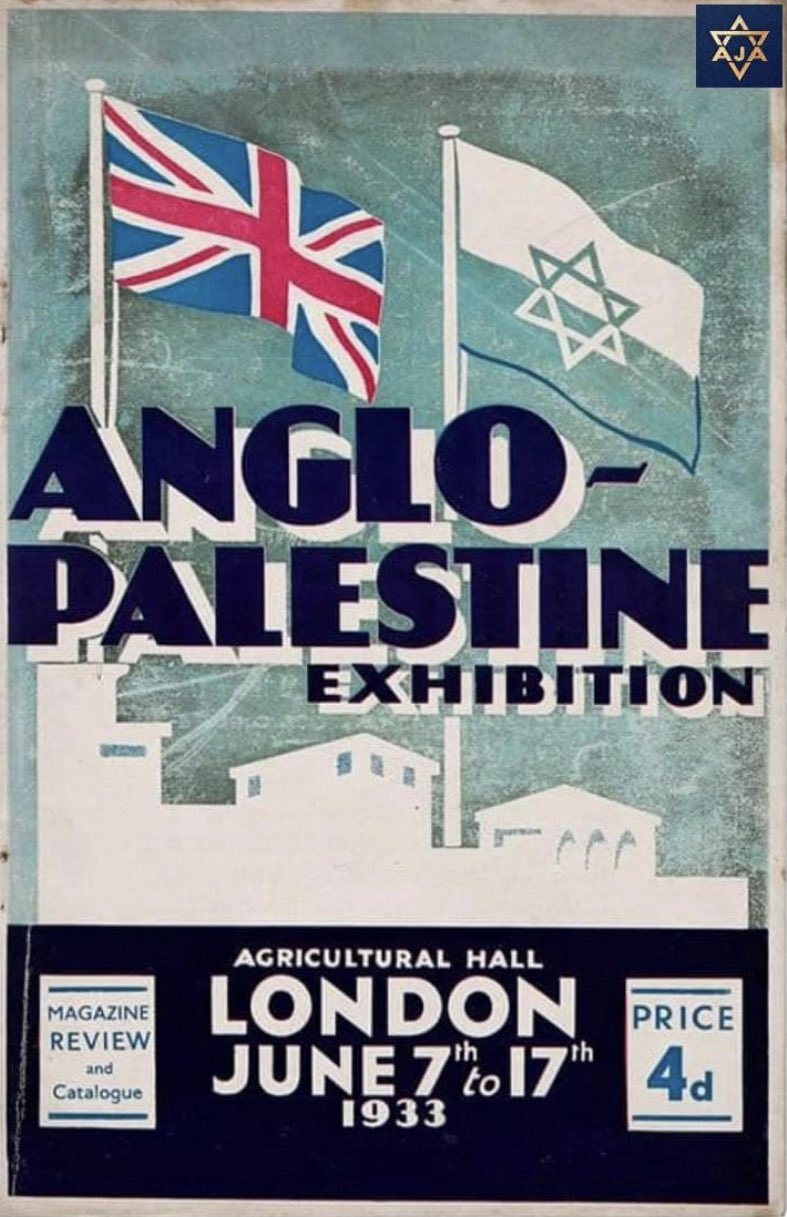 The Media Achilles' Heel That Is Hamas Propaganda
Of course, Hamas is no stranger to employing propaganda tactics in a bid to influence both the Israeli government and the western media.

For example, the May 2021 war saw the terror propaganda machine in full swing, including when the Hamas-run Ministry of Interior in Gaza issued stern guidance about how the foreign press can be best manipulated. "Anyone killed or martyred is to be called a civilian from Gaza or Palestine, before we talk about his status in jihad or his military rank. Don't forget to always add 'innocent civilian' or 'innocent citizen' in your description of those killed in Israeli attacks on Gaza," read one of the directives.

Another directive stated: "Avoid publishing pictures of rockets fired into Israel from [Gaza] city centers. This [would] provide a pretext for attacking residential areas in the Gaza Strip. Do not publish or share photos or video clips showing rocket launching sites or the movement of resistance [forces] in Gaza."

The guidance seemingly did the trick.

The BBC, for example, fell into the trap of peddling Hamas propaganda when it ran an article that was designed to tug at readers' heartstrings, specifically its description of a photo of a little girl holding a doll as she sat in the "ruins of the tower block that was brought down by Israeli air strikes next to her family home – which was also hit."

The British broadcaster, however, neglected to tell its readers that the tower block that had been hit was housing members of Hamas and was being used for military purposes, despite its location in a densely-populated area.

The New York Times was also apparently used as a mouthpiece for Gaza's genocidal rulers when it purported to highlight the devastating impact of the war on young Palestinians. As well as failing to mention Hamas' policy of using its civilians as human shields, the newspaper only mentioned in its accompanying article — and not the 14-minute video lead — that the film had only been produced after "securing permission from Hamas."

As we noted at the time, Hamas shapes the narrative of such reports by accompanying foreign journalists and vetting their every move. Those who fail to observe the rules are liable to be harassed, have footage destroyed, or risk being banned from the enclave.

Returning to the latest Hamas propaganda statement about an allegedly deceased militant guarding the remains of an Israeli soldier, there has been radio silence from news outlets. Not a single mainstream media publication has reported on Hamas' implicit efforts to blackmail the Israeli government into releasing Palestinian prisoners.

It would appear, therefore, that the media has something of an Achilles' heel when it comes to identifying Hamas propaganda, whatever guise it comes in.
Emily Schrader:
There are no losers in sport - except BDS
This past week the Israel sports world has been abuzz with a number of high-profile events taking place in Israel led by international athletes.

The impressive showing is not only a demonstration of Israelis' passion for sport, but also an example of how attempts to use sports as a political tool for activities like boycotting Israel are antithetical to everything sport should be. These events in Israel not only are a strong rejection of movements like Boycott, Divestment and Sanctions, but they actually bring Israeli-Arabs and Jews together within Israel as well.

To kick things off, literally, Israel welcomed the English Premier League's Tottenham Hotspur, who faced off against AS Roma in Haifa at Sammy Ofer Stadium. Thousands of Israeli fans packed the stadium Saturday night to see some of the biggest names in soccer, such as Harry Kane, Lucas Moura and Paulo Dybala.

As fans walked into the stadium, English, Arabic and Hebrew could be heard in nearly every direction; and as lines grew to enter, you could see Israeli Muslims, decked out in AS Roma merchandise, saying evening prayers next to the entrance of the stadium.

But AS Roma vs Tottenham Spurs wasn't the only show in town. Soccer legends Lionel Messi, Sergio Ramos and Neymar Jr. arrived last week in Israel for the Sunday French Super Cup between Paris Saint-Germain (PSG) and FC Nantes, where approximately 30,000 Israelis filled Bloomfield Stadium in Tel Aviv.

On the first day in Israel, PSG visited the Israeli NGO Save a Child's Heart, which brings children from all over the world to Israel for lifesaving procedures. The soccer players met the children, took photos, and heard about the incredible work of the nonprofit organization.

In another heartwarming moment, Sergio Ramos took time to meet with five-year-old Ramos Setawi, an Israeli Druze child whose father was killed in the Temple Mount terrorist attack in 2017. The child, who is actually named after the footballer, videotaped himself asking to meet the star, and the footballer made his dream come true, meeting him in Tel Aviv.
PSG's Muslim soccer stars criticized for Al-Aqsa Mosque visit
Three Muslim players from the French soccer team Paris Saint-Germain (PSG) have faced criticism from fellow Muslims for visiting the Al-Aqsa Mosque on the Temple Mount in Jerusalem during the team's visit to Israel over the weekend.

PSG players Idrissa Gana Gueye, Presnel Kimpembe and Abdou Diallo decided to visit the Muslim holy site before leaving Israel after beating French Cup winner Nantes 4-0 to win the French Super Cup at Bloomfield Stadium in Tel Aviv on Sunday.

The top international players posted pictures of themselves at the site, which also houses the Dome of the Rock shrine, on social media. Gueye captioned his post on Twitter with the words "God is in control."

But while many comments were supportive of the players and their visit to the flashpoint site, others were critical, arguing that by visiting the site, they were normalizing Israel's occupation of the Palestinian people.

"Did you know that Palestinians can't move freely in Jerusalem? You should be ashamed!" One comment read, according to a Channel 12 report.

"You've normalized and whitewashed the Zionists' crimes and now you speak of God?" another comment read.
Michigan Dem group apologizes for TikTok attacking 'Zionist' candidate
The chair of a county Democratic Party in Michigan apologized after the group made a social media post reading "Zionists have no place in office," apparently meant to support a member of Congress, Rep. Andy Levin, who identifies as a Zionist.

Washtenaw County Democratic Party chair Chris Savage issued an apology Saturday for the TikTok post, which was sent Friday by the @WashtenawDems account and referenced the millions of dollars' worth of pro-Israel money that has flowed into Michigan's 11th District primary. The race, a redistricting battle between progressive Jewish member Levin and centrist non-Jewish Rep. Haley Stevens, concludes Tuesday.

The party group has since deleted the post, but a screenshot of it was shared on social media by Jordan Acker, a Jewish Democrat who is an elected member of the University of Michigan Board of Regents. It contains the text "Zionists have no place in office" under a headline reading "AIPAC VS ANDY LEVIN" and a hashtag reading "#nastywoman" with a devil-horns emoji.

Hey @WashtenawDems I hope this isn't you. Ps, @Andy_Levin and @HaleyLive are both Zionists. And this is blatant and disgusting antisemitism. pic.twitter.com/3scTaki53M

— Jordan Acker (@JordanAckerMI) July 29, 2022

"Naturally I was troubled by this," Levin told the Jewish Telegraphic Agency. "I was grateful for the Washtenaw Dems' swift action and apology."
University of Toronto Newspaper Repeats Anti-Israel Propaganda
In May, as Israel celebrated its 74th birthday alongside supporters around the world who reveled in the Jewish State's remarkable achievements, particularly in the face of tremendous adversity, a small but vocal group of anti-Israel protesters gathered to protest the country's existence.

This protest was reported in a recent July 28 article in The Varsity, the University of Toronto's student newspaper entitled: "' Free, free Palestine': In downtown Toronto, hundreds commemorate 74th anniversary of Nakba," where Jadine Ngan, the paper's editor-in-chief and author Caroline Bellamy, painted a skewed and one-sided version of the anti-Israel protesters' claims in their reporting.

One of the first highly inaccurate phrases written by Ngan and Bellamy in their report was the statement that the Arabic word Nakba, which means catastrophe, "refers to the mass expulsion of at least 750,000 Palestinians from their homes during the 1948 Arab-Israeli war."

To claim that 750,000 Palestinians were expelled from their homes during the 1948 war, is, for a number of reasons, fallacious.

Firstly, the war did not merely occur out of thin air; neighbouring Arab states planned and attempted to destroy the nascent State of Israel. Secondly, the estimated 750,000 Arabs who left Israel concurrent with the attempted Arab invasion of the country did so for a number of reasons. In fact, large numbers of Arab-Israelis left the Jewish State with the encouragement of Arab leaders, who assumed that the newly independent Israel would surely be soon destroyed, and the refugees could quickly return home. Thirdly, this misleading record expunges the reality that the very same Arab countries who attempted to destroy Israel in 1948 – and who bear responsibility for the 750,000 Arab refugees who left Israel – also forcibly expelled or otherwise hastened the departure of 850,000 of their own Jewish civilians.
'I Solemnly Demand That Anti-Zionism Be Banned in France,' Parliamentary Deputy Declares
A French parliamentary deputy has issued a call for expressions of anti-Zionism to be legally prohibited on similar grounds to antisemitic incitement.

Writing in the news outlet Valeurs Actuelles last week, Éric Ciotti — a parliamentarian from the city of Nice for the center-right Les Républicains (LR) Party — lambasted anti-Zionism as "the antisemitism that dare not speak its name."

Ciotti pointed to a parliamentary resolution proposed at the end of July that denounced Israel as an "apartheid" regime, claiming that "since its creation in 1948, Israel has pursued a policy aimed at establishing and maintaining a Jewish demographic hegemony and expanding its control over the territory for the benefit of Israeli Jews."

Among the actions against Israel urged by the resolution are the "imposition of a strict arms embargo" and a French-sponsored resolution to the UN Security Council that would impose "targeted sanctions, such as the freezing of assets, on the Israeli officials most implicated in the crime of apartheid." The resolution also offers a vocal defense of the "boycott, divestment and sanctions" (BDS) campaign singling out Israel, insisting that measures to suppress BDS activism on the grounds of antisemitism and discrimination amount to an attack on the freedom of speech.

In his op-ed, Ciotti described the text of the resolution as "scandalous and shameful," arguing that in France, "a large part of the left and the extreme right [have taken up] the cause of the Palestinian terrorists of Hamas." He added that anti-Zionist discourse had become more "commonplace" in recent years, citing the year-on-year rise in antisemitic attacks recorded in France as well as the appearance of antisemitic tropes at demonstrations in solidarity with the Palestinians and within the radical "gilets jaunes" (yellow vests) protest movement that emerged in 2018.

"I solemnly demand that anti-Zionism be banned in France, the homeland of human rights, just as much as antisemitism, because this ideology contravenes our deepest principles and values," he declared.
Former prof Miller on Sephardi Jews:

"The ethnic origin and genetic origins of these populations is in N Africa and of Berber and Arabic stock and some European stock as well without, a really small component of the original Palestinian Jews from back in the day..." pic.twitter.com/qesZn0BQmS

— Harry's Place (@hurryupharry) August 2, 2022
Neveen is also glorifying *both* intifadas, including the second intifada with its suicide bombs and horrific civilian casualties as part of Palestine's "liberation". pic.twitter.com/7A6E4Qnf6F

— kweansmom #JusticeForMalkiRoth (@kweansmom) August 1, 2022
Say what you will about Corbyn but you have to admit that - at least in public - he never breaks character. https://t.co/GlzTLfYCgJ

— Omri Ceren (@omriceren) August 2, 2022
Karma pic.twitter.com/jdu0mEAaot

— Lahav Harkov (@LahavHarkov) August 1, 2022
PreOccupiedTerritory:
My Hobby Is Characterizing Israeli Defensive Weapons, Actions As Aggression by Yousef Munayyer, US Campaign for Palestinian Rights (satire)
We've all heard the claims: Israel's Iron Dome missile system poses a dire threat to Palestinian safety. A minority of people hear the statement and find it absurd, because how could a system that intercepts incoming rockets threaten anyone? But most people lack expertise or familiarity with the details of the situation, and agree simply because "missile" makes them think of weapons, and weapons are bad! Boom – instant propaganda victory. It's a favorite pastime of mine.

The Iron Dome fallacy fits into a larger hobby I enjoy, namely, portraying Israel's defensive measures and systems as oppressive to Palestinians, or as outright aggression against them. The Separation Barrier provides the obvious example. We activists like to call it a "wall," which in places I suppose it is, but mainly where stopping suicide bombers and other terrorists required more solid deterrence during the Second Intifada. No matter. Anything that protects Israelis must perforce hurt Palestinians, else Palestinians have no pretext to object to such measures. The same folks who assume aggression when they hear "missile" also have no idea that the Palestinian cause aims not to establish a viable Palestinian state, but to destroy the Jewish one.

Another one I like: Israel's otherwise-reasonable efforts to interdict or block weapons from reaching terrorists in the Gaza Strip are "collective punishment" and a "siege" that hurts millions of innocent Palestinians in "the world's largest open-air prison." I'm particularly fond of that locution. It neatly flips cause and effect, laying all the blame at the feet of the people whose activities in and around the territory aim to prevent harm, while those within it continue to focus their energies and funding on trying to harm Israel, even at the mounting cost of hurting their own. Not a weekend passes during which I refrain from invoking collective punishment, much in the way my peers might indulge in a round of golf or an afternoon of waterskiing. Chacun à son goût.
Can someone tell me why the BDS movement have a blue ?? tick #antisemitism pic.twitter.com/u8bbJ68Nwk

— Eye On Antisemitism (@AntisemitismEye) August 1, 2022
Indy op-ed evokes antisemitism
An op-ed in the Independent by Aida Touma-Sliman, who represents Hadash/Joint List in Israel's Knesset, written prior to the US president's trip to the Middle East in July, included false claims and employed an antisemitic term in characterising the Jewish state.

First, here are the factual errors in the op-ed, titled "Welcome to Israel, President Biden. As a member of the Knesset, I have a request", July 13:
keep in mind the brave Palestinian-American journalist, Shireen Abu-Akleh, who was killed by an Israeli sniper in Jenin — and whose death has not been investigated by the US or by Israeli officials.

As even BBC and the Guardian acknowledged in corrections following complaints by CAMERA UK, it is not accurate to state, as if it was a fact, that Israel (or an "Israeli sniper) killed Abu Akleh.

Further, the source embedded in the sentence in the op-ed is an opinion piece at the Washington Post which only claims that Abu Akleh was "likely" killed by Israeli forces.

Additionally, the claim that Abu Akleh's death has not been investigated by Israeli officials is of course a lie. The IDF began an investigation almost immediately after the journalist's death, and recently expanded the investigation by adding a senior officer with specialised technological abilities from the intelligence department.

Touma-Sliman's piece also includes the following:
[Israel] passed the racist Citizenship and Nation-State Laws, which legally enshrine and codify Jewish supremacy.

First, all the Nation State Laws [sic] did was to re-establish that Israel is a Jewish state. The law doesn't in any way abrogate the civil or political rights of Israel's non-Jewish citizens, and even the Israel Democracy Institute characterised its impact as largely symbolic.

However, even worse that the egregious mischaracterisation of the law is the claim that it codifies "Jewish supremacy".
BBC Jerusalem correspondent Tweets part of a story
Back in March we documented BBC World Service radio's promotion of a narrative about "Palestinian children being killed in clashes with Israeli forces":

As noted at the time, no effort was made to inform audiences how many of those killed were involved in violent activity at the time of their deaths and/or how many were members of terrorist organisations.

ITIC analysis of 49 Palestinians killed during counter-terrorism operations in Judea & Samaria between 1/1/22 and 14/7/22 lists twelve people between the ages of 14 – 18, half of whom were linked to a terrorist organisation and eight of whom were engaged in violent activity at the time which included shooting and throwing Molotov cocktails, rocks or grenades.

One would therefore expect responsible journalists to exercise particular caution and to have the full details to hand before reporting or commenting on such incidents.

Nevertheless, on July 29th the BBC Jerusalem bureau's Tom Bateman posted a context-free Tweet which was retweeted by Middle East editor Jeremy Bowen and several other BBC staff members.

The information missing from Bateman's account of that incident was available at local media outlets before his Tweet was sent:
"The Israel Defense Forces said that soldiers and Border Police officers responded to a violent protest near the town northeast of Ramallah with riot dispersal means and live fire in some cases. […]

According to the IDF, hundreds of Palestinians set fire to tires and hurled stones at Israeli vehicles passing the area."

Kan 11 correspondent Carmel Dangor Tweeted a video showing some of that violent rioting on the Alon road hours before Bateman composed his own Tweet.
Reuters Crams Gaza Residents into Refugee Camps
Aug. 1 Update (2:45 pm ET): Reuters Corrects
After the publication of this post earlier today, Reuters amended the article to accurately cite Gaza Strip's
population of 2.3 million Palestinians, around a quarter of whom live in refugee camps, according to U.N. figures.

In addition, a correction appended to the top of the article states:
(This July 27 story corrects paragraph 7 to show a quarter of Gaza population lives in refugee camps)

We commend Reuters for setting the record straight.

The Gaza Strip is commonly associated with densely populated refugee camps. Reuters' article last week, "Palestinians strive to stop Gaza shore erosion with concrete and rubble," shored up that abiding image, even as it abetted the erosion of the journalistic imperative to adhere to factual accuracy.

Thus, in a blatant factual error, Nidal Al-Mughrabi wrote of the coastal Hamas-run territory: "with a population of 2.3 million Palestinians, most of them live in refugee camps . . . "

In fact, according to the United Nations Relief and Works Agency for Palestine Refugees in the Near East (UNRWA), less than one-third of the territory's population lives in refugee camps. While UNRWA inexplicably no longer publishes statistics for the populations living in the eight refugee camps in Gaza Strip, that information was on the agency's site until last spring, and can still be retrieved by way of the web archive, Wayback Machine.

Thus, according to UNRWA, the United Nations organization tasked with responsibility for Palestinian refugees in Gaza and everywhere else, there were 593,163 Gazans living in the eight refugee camps, out of a total of 1.9 million Gaza residents at the time (31 percent). The breakdown was Beach refugee camp, which was featured in the Reuters piece (85,628); Bureij (more than 43,330); Deir al-Balah (more than 25,569); Jabalia (nearly 113,990): Khan Younis (87,816); Al-Maghazi (31,329); Nuseirat (more than 80,194) and Rafah (125,304).
Daily Telegraph Books sells antisemitic hate preacher David Icke books despite other bans by other retailers
The books section of The Daily Telegraph is continuing to sell books by the conspiracy theorist and antisemitic hate preacher, David Icke, despite his output being banned by some other retailers.

The website currently lists eleven David Icke titles, available either in hard copy or e-book formats.

They include the upcoming self-published tract, The Trap: What it is, how it works, and how we escape its illusions, which will be available from 1st September, which the website has put it in the "Philosophy of Mind" category.

Mr Icke has self-published all of his work since the mid-1990s, after his endorsement of the notorious antisemitic hoax The Protocols of the Elders of Zion in his books The Robots' Rebellion (1994) and And the Truth Shall Set You Free (1995) saw him dropped by his publisher, Gateway.

This has not, however, prevented Mr Icke's books being available from some mainstream retailers. Although, in 2020, Britain's most popular book retailer, Waterstones, said that it would remove all of Mr Icke's books from sale, WH Smith was still found to be selling his books and DVDs by May 2021.

Mr Icke uses social media, his books and his stage performances to incite hatred. His preaching is so absurd that since the 1990s he has been dismissed as a crank, but because he is dismissed, there has been no major opposition to him and he has built up a following of thousands upon thousands of disciples whom he has persuaded to adamantly believe that the world is in the grip of a conspiracy run by the "Rothschild Zionists". His repertoire includes conspiracy myths and tropes classified as antisemitic according to the International Definition of Antisemitism, adopted by the British Government. Campaign Against Antisemitism has successfully persuaded some venues to pull out of hosting his events.
What occupation ? How can #Israel be occupied by #Jews where it's their ethnic and spiritual religious homeland? No #apartheid exists unless of course you're being paid $$$$$ to sport out these lies ? #antisemitism https://t.co/LGEyZjBknA

— Eye On Antisemitism (@AntisemitismEye) August 1, 2022
Back from Gulf states, US envoy notes their progress in combatting antisemitism
When US Special Envoy to Monitor and Combat Antisemitism Deborah Lipstadt recently met with a Saudi diplomat, she recalled, "He stood up and he said to me, 'I come from a city where there were Jews.'"

"I looked at him and said 'Medina' and he said, 'right,'" Lipstadt recalled, apparently referencing the long-defunct Jewish community from the Hejaz region that was believed to date back to as early as the 6th century.

That interaction in Saudi Arabia, a country that has been widely criticized for its human rights abuses, was a highlight of Lipstadt's recent Middle East trip, her first tour as the US State Department's special envoy for antisemitism, which she recounted in a virtual briefing Monday. She characterized the interaction as cordial while also acknowledging the costs of the sentiments she's been charged with monitoring.

In the briefing, Lipstadt acknowledged that the kingdom was not "perfect according to our human rights standards," but said that she believed her presence in "a place which had once been the source of so much Jew-hatred, so much extremism," would prove to be a net positive. In her meeting with Saudi Deputy Foreign Minister Waleed Al-Khuraiji, Lipstadt said, they discussed possibly mounting a future conference about "Judeo-Arabic" issues to explore the historic presence of Jews in the kingdom.

"If I can lessen that degree of animus [toward Jews], if I can make it so that that degree is not spread amongst others, I think I would have to," she said. "I would be derelict not to do so."
Ukrainian Jewish community demands former Kyiv City Council member is prosecuted over blood libel rant
The Jewish community in Ukraine has announced that it would like to see a former Deputy on Kyiv's City Council prosecuted for promoting antisemitism.

The United Jewish Communities of Ukraine said that it hopes that Mykhailo Kovalchuk will face legal action for a Facebook post in which he claimed that "some Orthodox Jews practice ritual murder of people, most often their victims are small children, children of non-Jews (Goyim)."

Mr Kovalchuk went on to say that Jews gain "money and power over other peoples…they do not care what will happen to them after death," before quoting from the Gospel of John in the New Testament: "You belong to your father, the devil, and you want to carry out your father's desires. He was a murderer from the beginning, not holding to the truth, for there is no truth in him. When he lies, he speaks his native language, for he is a liar and the father of lies."

The Jewish Community's statement maintains that Mr Kovalchuk had violated Article 161 of Ukraine's Criminal Code, which prevents people from making "false, inhumane, demonising or stereotypical statements about Jews."

They said that "Such statements are unacceptable in united Ukraine, and even more so during martial law and from a deputy of the city council."
'If I had a gun I'd shoot you' - Jewish man punched on NYC subway
A Jewish man was punched while traveling on a New York City subway last Tuesday, in another incident in a spate of assaults on Jewish New Yorkers.

Fima Zlatsin said in an interview with Americans Against Antisemitism (AAA) founder Dov Hikind that he was on the subway when a group entered his car with speakers, and one of the men did a dance flip, landing on Zlatsin's foot.

The suspect, described by Zlatsin as an African-American man in his 20s, reportedly expressed that he thought that Zlatsin was filming with his phone following the alleged attacker's jumping on Zlatsin's foot.

"Give me the phone, Jew," Zlatsin said the attacker demanded.

Zlatsin said that he refused the demand, and was immediately punched in the face.

"There's blood pouring out of my mouth, it's going all over my face, it's going all over my arms, it's on my shirt, I'm dripping in blood and no one in the Subway is doing anything," Zlatsin recalled in the interview.

As the attacker exited the car, he reportedly said that "If I had a gun I would shoot you."

Zlatsin was taken to the hospital, and was given stitches. He told Hikind that he was on painkillers but still felt pain in his jaw and face.
String of Antisemitic Attacks in London Prompt Hate Crimes Investigation
A series of antisemitic assaults has put the London Jewish community on high alert, with police still searching for a suspect.

On Thursday, according to the Stamford Hill branch of Shomrim, a Jewish neighborhood watch group, a woman wielding a wooden stick approached a Jewish woman near the Seven Sisters area and declared "I am doing it because you are Jew," while striking her over the head and pouring liquid on her.

The next day, according to local daily MyLondon, the same woman — described by an eyewitness as a "serial racist" — chased a mother and her baby with a wooden stick after spraying a liquid on the baby.

That same Friday, Shomrim said, three people accosted a Jewish teenager and knocked his hat off his head while yelling "f****** Jew."

Metropolitan Police told MyLondon that it is investigating the Thursday assault as a hate crime.

In separate episodes reported by Shomrim, a woman was seen threatening Jewish congregants leaving Shabbat services on Friday night, shouting, "f*** you Jews, I will kill you." Another account described "hundreds of Jewish men and boys" similarly harassed as they returned from synagogue.
Lufthansa to hire antisemitism manager after orthodox passengers barred from flight
German airline Lufthansa is set to create a senior management position to tackle antisemitism and discrimination after more than a hundred visibly Jewish passengers were barred from a flight in May.

The German flagcarrier has also confirmed that it is going to adopt the International Holocaust Remembrance Alliance (IHRA) definition of antisemitism, which the government of Germany endorsed in 2017.

An independent investigation commissioned by the airline into the May incident found that there was no evidence of institutional antisemitism even after a Lufthansa staff member was filmed saying: "[it was] Jewish people who were the mess, who made the problems."

On 4 May, more than a hundred people who were visibly Jewish were barred from a flight by airline staff and armed police after a small number of Jewish passengers on a previous flight from New York to Frankfurt refused to wear face masks.

The group were on their way to Budapest on an annual pilgrimage to commemorate a Chasidic rabbi, and it was claimed by passengers that Lufthansa employees at Frankfurt Airport took action to bar all passengers who appeared visibly Jewish from boarding the connecting flight.
New Spanish-Language Handbook Promotes IHRA Definition of Antisemitism
The American Jewish Committee, in cooperation with the Organization of American States, has released a Spanish-language handbook on how to use the International Holocaust Remembrance Alliance's (IHRA) working definition of antisemitism.

The publication offers guidance and examples of how the definition is being used by law enforcement, the judiciary, educational institutions and civil society.

"This manual is a necessary and valuable tool that all governments can use to fight against antisemitism, especially in a region where only a few countries have adopted the IHRA definition," said Dina Siegel Vann, director of AJC's Arthur and Rochelle Belfer Institute for Latino and Latin American Affairs. "As antisemitism rises globally, Latin America thankfully has not seen incidents of violent antisemitism since the AMIA bombing in 1994, considered the worst assault on Jews since World War II."

It was three years ago at an AJC forum that the Secretary General of the Organization of American States, Luis Almagro, urged the group's 35 member states to adopt the IHRA definition. Among those who have done so are Argentina, Colombia, Guatemala, Uruguay and Canada. (The AJC has non-governmental membership status in the organization.)
Hungry for Jewish tourism, Barcelona gets world's 1st kosher Michelin-starred eatery
The typical menu at Xerta, a Barcelona restaurant that earned a coveted star from the Michelin Guide, reads like a haute-cuisine treif banquet: non-kosher dishes such as lobster, squid and oysters.

Yet the restaurant has become a hotspot for Barcelona's small number of kosher-keeping Jews. That's because with a little advance notice, Xerta will prepare food according to Jewish dietary laws in a separate kitchen, under the supervision of a local Chabad-Lubavitch rabbi.

The restaurant pursued kosher certification, which makes Xerta the only Michelin-starred kosher restaurant in the world, largely to attract Barcelona's rising numbers of Jewish visitors. But until recently, no tourists had come.

"At the moment, we cannot account for a [kosher] supply-demand relationship, but we believe it is because of the difficulties brought by the pandemic," Irene Montagut, Xerta's press officer, told the Jewish Telegraphic Agency in May. "We'll have to wait and evaluate what happens from now once tourism resumes and the country's travel freedom improves."
Ethiopian immigrant goes from shepherd to one of world's top head surgeons
Dr. Mero Getta is living proof that the sky is the limit when you follow your dreams.

The once illiterate young boy is now specializing in head and neck cancer surgery at the Mount Sinai Hospital in Toronto, Canada.

The Israeli doctor was chosen to become one of the few medical professionals from all over the world that specialize in surgical removal of cancerous tumors in the head and neck area as well as the base of the skull.

One Jewish Chicago family took Getta under its wing in 2005 and played a significant role in his success story, having funded him through medical school at Ben Gurion University through the IMPACT scholarship, on behalf of the Friends of the Israel Defense Forces (FIDF).

"The scholarship's contribution to my success was crucial," said Getta, who graduated at the top of his class. "It allowed me to invest most of my time in my studies and minimize work hours."
Visiting Israel, NBA star Enes Kanter Freedom says he is 'more motivated than ever' to fight antisemitism
Turkish NBA star and human rights activist Enes Kanter Freedom received a warm welcome in Israel over the weekend, visiting national and holy sites in Jerusalem, as well as hanging out at the city's most happening hot spot, Mahane Yehuda, and launching his long-dreamed-of basketball camp for Muslim, Jewish and Christian children in the capital.

"It's hard to describe in words how I feel about being here," Freedom, who is a practicing Muslim, told Jewish Insider in an interview on Sunday after spending the early morning praying at the Al-Aqsa Mosque, Islam's third holiest site.

"This is the holiest place I've ever been," continued Freedom, who on Friday visited the Western Wall and the Church of the Holy Sepulchre, the place where Christians believe Jesus was buried. Freedom said the visits to each holy site had been deeply moving and spiritual experiences.

"In every place we went, the people were so warm and friendly to me," added the 6-foot-10 center, who happily posed for selfies with anyone who asked and shared clips on social media from each religious site calling on people of different faiths to unite and open their hearts to each other.

Freedom, 30, who has played for five NBA teams — the Utah Jazz, Oklahoma City Thunder, New York Knicks, Portland Trailblazers and Boston Celtics — over an 11-year career, has drawn international headlines for vocally criticizing governments including China and Turkey for their alleged human rights abuses. He has also worked in the U.S. to educate the Muslim community about the Holocaust and speaks out frequently for Israel.

Freedom was dropped from the Houston Rockets earlier this year, after a series of actions critical of China for its systematic mistreatment of the Muslim Uyghur population, including an ad in which Freedom referred to the Beijing Olympics as the "Genocide Games."
Sportsmanship vs 'Sportswashing' During NBA Player's Israel Visit
Kanter faced charges from anti-Israel activists that he helped the Jewish state engage in what they called "sportswashing," which was defined in a recent Guardian article as an attempt by nation-states to use sports to sanitize their reputations and launder their crimes.

"The primary objective of Israeli sporting diplomacy is that when you hear the country's name, you won't think of any of this," the Guardian article said. "You won't think about military checkpoints or the bombing of Gaza or the Palestinian occupation, or really Palestinians at all. Instead you'll think about golden beaches, rooftop cocktails, Lionel Messi and Chris Froome bathed in a glorious sunset."

But Kanter did not flee from the Israeli-Palestinian conflict at all. He dove right into it, and he took steps to resolve it that will not be forgotten.

He did not take any pictures on the beach. He was photographed teaching Jewish and Arab kids to play together.

This should have merited coverage in Palestinian media. But instead, they, like their Iranian counterparts, focused on boycotts of Israel.

The Al-Quds website in Arabic complained about two Arab players who came to Israel this week with their teams: Moroccan Achraf Hakimi Mouh, who plays for Paris Saint-Germain, and Egyptian Mostafa Mohamed Ahmed Abdallah, a striker for French Ligue 1 club FC Nantes.

What Al-Quds failed to report is that Hakimi Mouh and the rest of his Paris Saint-Germain team met with the Jewish and Muslim kids of Save a Child's Heart, an Israeli non-profit and humanitarian group that performs heart operations on children in Israel and worldwide.

The readers of Al-Quds, like the readers of IQNA, deserve to know the truth.
Yes, as a practicing Muslim,I came to this holy land and stood in front of the western wall & prayed for all of humankind.

Jews,Muslims,Christians,Buddhists, Hindus,Druzes,Israelis & Palestinians.

I prayed for unity,love,peace,health, compassion & mercy for everyone out there. pic.twitter.com/EwvNytoHWN

— Enes FREEDOM (@EnesFreedom) August 1, 2022
Former NBA player brings message of peace to Jerusalem
300-year-old rare Yemenite Torah restored, dedicated to Colorado congregation
A rare 300-year-old deerskin Torah from Yemen was recently dedicated to the B'nai Vail congregation in Vail, Colorado on Saturday. B'nai Vail members Marc and Rhonda Strauss donated the Torah to the congregation and celebrated its dedication at the top of a mountain in Vail.

The Torah is written on deerskin – as compared to the traditional calf or cow skin – and is written in a rare Maimonides Script: a Sephardi script typical of Spanish and African Jews.

"Growing up in various Jewish communities throughout my life, seeing so many different kinds of Torahs, dedicating a Torah is something I had always hoped to be able to do," said Marc Strauss.

"From start to finish it has been an amazing journey watching this Torah be restored and now that it is officially a part of B'nai Vail, where Rhonda and I spend so much time, we look forward to seeing this Torah in use for generations to come."
Holocaust survivor Lady Kohn dies at 86
Holocaust survivor Lady Zahava Kohn MBE has died one week shy of her 87th birthday.

The Shoah educator was born in Ramat Gan, in what was then Mandate Palestine, in 1935, but two years later her parents took the tragically misguided decision to move to the Netherlands in the hope the cooler climate might help her mother's health.

They tried to get papers to leave, but once visas for Honduras eventually arrived it was too late to escape.

In 1943 the family was due to be deported, but managed to leave Ms Kohn's younger brother Yehudi with a woman working with the Dutch resistance. She communicated with his parents in code and sent them a photo of the 16-month-old boy in a bag of beans to show he was fine.

Speaking to the JC in 2011, Ms Kohn said her family narrowly escaped deportation to almost certain death in Auschwitz.

"When they came to take us to Westerbork I had chicken pox and the guards wanted to send me on the train for sick people, separating me from my mother," she said.

"But I was hysterical and eventually they gave up trying. That probably saved my life and my parents.
Never Stop Dreaming: Award-winning filmmaker Richard Trank discusses new Shimon Peres documentary
---
---
Buy the EoZ book, PROTOCOLS: Exposing Modern Antisemitism today at Amazon!

Or order from your favorite bookseller, using ISBN 9798985708424.

Read all about it here!