From Ian:
U.S. kills Al Qaeda emir Ayman al Zawahiri in drone strike
Just weeks before Zawahiri's demise, the United Nations stated that Al Qaeda's "leadership reportedly plays an advisory role with the Taliban, and the groups remain close." Zawahiri's presence in Kabul's posh Sherpur neighborhood, where an explosion was reported to have taken place on July 31, would have allowed him to be in close contact with top Taliban leaders.

Previous news of Zawahiri's demise had been greatly exaggerated. As recently as 2020, Zawahiri was reported to be killed. That has given Al Qaeda plenty of time to consider Zawahiri's successor.

Who will it be? Last month's UN report provided insight on Al Qaeda's line of succession. Saif al Adel, the longtime Al Qaeda leader and veteran, is second behind Zawahiri. Next in line are Abdal-Rahman al-Maghrebi, a top Al Qaeda leader, Yazid Mebrak, the emir of Al Qaeda in the Islamic Maghreb, and Ahmed Diriye, the leader of Shabaab, which is Al Qaeda's branch in East Africa.

Al Adel has long been a top leader in Al Qaeda, and he is known to have sheltered in Iran along with other key terrorist leaders. He is now also believed to be inside Afghanistan.

Maghrebi, a native Moroccan, is Zawahiri's son-in-law, and has served in a number of senior roles within Al Qaeda. The State Department has described him as the "longtime director" of As Sahab, Al Qaeda's central media arm and the "head" of the group's "External Communications Office," where he "coordinates activities with" Al Qaeda's "affiliates." Maghrebi has also been Al Qaeda's "general manager in Afghanistan and Pakistan since 2012," a key role as top Al Qaeda leaders shelter in the region.

The presence of Mebrak and Diriye in the chain of succession should come as no surprise. Al Qaeda began diversifying its leadership and giving key leadership roles to its branch leaders as the U.S. stepped up its targeted killing of top Al Qaeda leaders in Afghanistan and Pakistan beginning in the mid-2000s. For instance, Al Qaeda in the Arabian Peninsula emir Nasir al Wuhayshi served as Al Qaeda's general manager before he was killed in a drone strike in Yemen in 2015. Nasser bin Ali al Ansi, another key AQAP leader, served as Al Qaeda's deputy general manager before he was killed in a U.S. drone strike in Yemen in 2015. And Mebrak's predecessor, Abdelmalek Droukdel, was Al Qaeda's third in command before he was killed in a French raid in Mali in 2020.
Seth Frantzman:
The killing of Zawahiri: Twenty years too late
It's worth recalling that many Al Qaeda planners had this same jet-set access in the 1990s. With the Cold War over, the US was a global hegemon, it didn't concern itself with these smaller pesky terrorists. Therefore they could easily transit via countries like Pakistan, which backed Al Qaeda and the Taliban. They also had support in the Gulf, and key writers in Saudi Arabia and the West found them to be romantic. Reports from May 1988 say that Jamal Khashoggi went to Afghanistan and met with members of Al Qaeda. In 1993 a headline in the Independent described Bin Laden as an "anti-Soviet warrior [who] puts his army on the road to peace."

But these were not peaceful men. These were murderers who were antisemitic and sought to massacre innocent people all over the world. This Al Qaeda was a far-right organization, with an ideology no different from fascism and Nazism. Yet in the 1990s it was still being coddled even as it planned the bombing of US embassies in 1998 and then the attack on the USS Cole in Yemen in 2000.

At the time, the US saw the terror group as a law enforcement problem. Although there were some efforts to go after Al Qaeda, any real attempts to neutralize it before 9/11 came to naught. As such, these men enjoyed their privileges and jet-set life planning wars all over the world, up until the attacks on New York and Washington.

In the end, Zawahiri and his brand of terror changed in the 2000s. After 9/11 he became hunted, to some extent. The crown of terror extremism moved to new groups, such as ISIS and younger Al Qaeda cadres in Iraq. This new generation of killers didn't care as much about large symbolic attacks, such as targeting embassies or tourist sites in Egypt, or world leaders.

Indeed, Zawahiri was believed to have been behind plots against Egyptian leaders as well as the assassination of former Pakistani Prime Minister Benazir Bhutto. The new generation of terrorists were more sectarian than Al Qaeda and more interested in the total ethnic cleansing of minorities in places like Iraq. The Gulf countries also shifted from giving some succor to the extremists to turning against the Muslim Brotherhood and Al Qaeda.

Without cash from the Gulf and with extremism drying up in the Middle East, the new generation of extremists are more likely to come from Europe, Africa or Asia. The fraternity that former Al Qaeda would likely not exist today because the world has changed. Unfortunately, many people paid the price for that change, especially minorities such as the Yazidis in Iraq.

The lesson of people like Zawahiri is that we should confront extremists early in their careers. Zawahiri enjoyed immense privileges most of his life. He was a globetrotter, and even as people were saying "never again" about the Holocaust, they were willing to romanticize or excuse the Al Qaeda "war on the Jews and Crusaders."

Two decades too late
Zawahiri was killed two decades too late, he should have been neutralized long ago, but he kept getting away with his deeds; whether it was leaving prison in Egypt in the 1980s, or getting away from Russia in the 1990s; he evaded capture and containment.

He was hoping to live out the life of an honored terrorist Emeritus with his friends in Afghanistan, marveling at how the Taliban had returned to power with even more international backing than in the 1990s. Indeed the Taliban live the high life in Doha, and they likely are backed by Iran, Russia, Pakistan and several other states today.

Zawahiri must have found it all a bit comical, a most wanted man living near the embassies of foreign countries in Kabul, having seen his friends return to power after 20 years of fighting the Americans and others. He met his end without really facing justice; it was easier to kill him quickly than have him answer for his crimes, to quickly sweep a part of history under the carpet so we can have closure to that era.
Al-Qaeda leader Ayman al-Zawahiri has been killed in a US drone strike.

Ex British Forces commander in Afghanistan Colonel Richard Kemp: "It's extremely good news. It's time he met justice."

"There will be handwringing. But it was a lawful killing"@JuliaHB1 | @colrichardkemp pic.twitter.com/d5qUVyLSO6

— TalkTV (@TalkTV) August 2, 2022
The US attack on #alZawahiri was both just and legal (he was in leadership role of terror group that presented direct security threat to US).

Same principle applies when #Israel goes after terror leaders in Hamas, PIJ or if need, Hezbollah. https://t.co/ZltbL684Ro

— Arsen Ostrovsky (@Ostrov_A) August 2, 2022
I have a personal account to close with al-Qaeda, more so with al-Zawahiri the "ideologist", than with bin-Laden or Khalid Sheik Mohammed, the executioners of our son, Daniel. Today I feel an inch closer to closure. Angels in heaven tell me they feel that way too. https://t.co/yIyLWH7BN5

— Judea Pearl (@yudapearl) August 2, 2022
"Blinken says Taliban 'grossly' violated Doha agreement by sheltering al Qaeda's Zawahiri." Yes, they're terrorists, dishonesty is the least of their negative traits. https://t.co/TocxAI2dIG

— R?????? K??? ? (@COLRICHARDKEMP) August 2, 2022
US Jewish leaders commend killing of Al-Qaeda chief Ayman al-Zawahiri
American Jewish leaders on Monday praised U.S. President Joe Biden for authorizing the drone strike that killed Al Qaeda leader Ayman al-Zawahiri a day earlier.

In a statement posted on social media, the Conference of Presidents of Major American Jewish Organizations commends the president for green-lighting the "decisive" strike, and "salutes the troops who brought to justice one of the world's most dangerous terrorists, responsible for the death of many American soldiers, civilians, and those of our allies."

Biden announced al-Zawahiri's death on Monday evening during a live television broadcast.

"Al-Zawahri's death is a serious blow to al-Qaeda and its malevolent ambitions. His death will inevitably save lives, prevent future suffering, and sends an unmistakable message of American resolve to protect its citizens and the world from terrorism," the Conference statement continued.

"We hope this brings some comfort to the families of victims of terrorism, particularly those who perished in the September 11 terrorist attacks, and the fallen members of our military, and their families. We remind Jewish communal leaders and institutions to remain vigilant against the ever-present threat of new acts of terrorist violence inspired by his death," it added.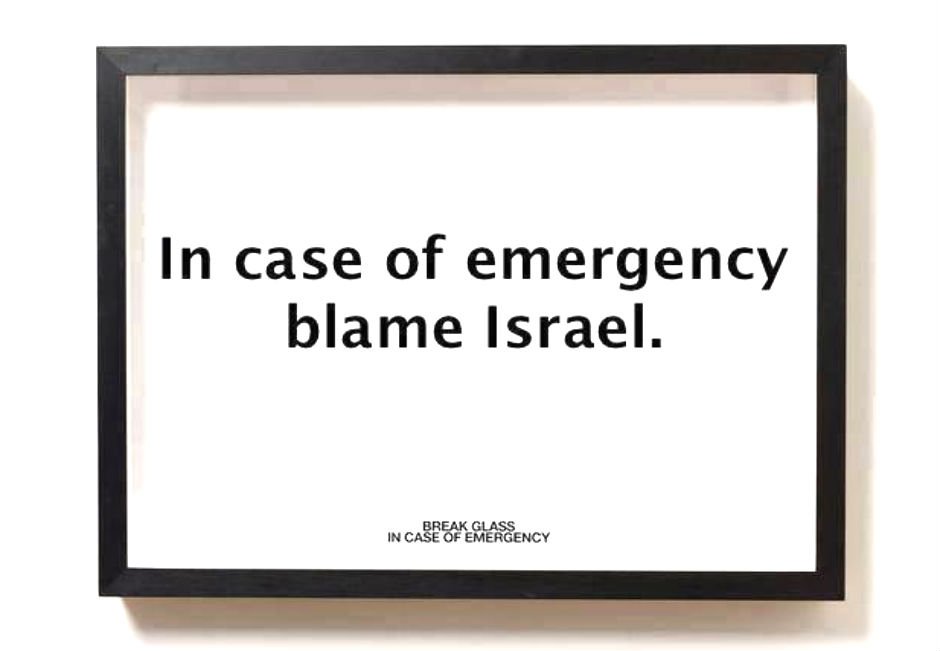 Arsen Ostrovsky:
A New Low for Antisemitism at the UN
In January this year, during an International Holocaust Day address, U.N. Secretary-General Antonio Guterres expressed alarm about the "startling regularity with which conspiracy theories devolve into heinous antisemitic tropes." Yet the secretary-general has been deafeningly silent as one of his own officials now expresses a conspiracy theory rooted to the core in Jew hatred, while another defends those very same antisemitic tropes.

Instead of sending a clear message that the U.N. will not tolerate antisemitism, the U.N. is instead sending a message that it will not tolerate Jews.

On the opposing side of Pillay and Kothari are a host of democracies, with over a dozen countries, led by the United States, having already unequivocally condemned Kothari's antisemitic comments.

However, condemnations alone, while important, are not sufficient.

Kothari's accusations, which are replete with age-old antisemitic tropes, and Pillay's shameful defense of him, only underscore the gross illegitimacy and bias of this one-sided commission against Israel, which should be immediately and permanently disbanded.

Congress, meantime, should pass legislation ensuring that no U.S. funding goes towards this sham of a commission. In fact, there is already bipartisan legislation put forward to withhold $1 million in funding, which is the U.S. share of the commission's budget. The commission members should also be denied visa entry into the United States, where they propose to lobby Congress for support, to advance their racist objectives.

In re-entering the U.N. Human Rights Council, the Biden Administration admirably sought to reform the body from within. A year later however, the council counts gross human rights abusers like China, Cuba and Venezuela among its members, while the pathological Israel obsession and Jew hatred has only intensified.

One needs to ask, therefore, is it time to discard the notion that the U.S. (or anyone for that matter) can influence the council for the better, and withdraw from this irredeemably antisemitic, anti-democratic body of hate.
Over dozen democracies, incl. EU, have now condemned the repulsive #antisemitic remarks of @UN_HRC's Miloon Kothari.

Where are you Sweden (@SwedenGeneva @SwedeninIL)?

Where are you Norway (@NorwayInGeneva @NorwayinIsrael)?

Where are you Ireland (@IrelandUNGeneva @EmbassyTLV)? https://t.co/Q2QYtGK8kE

— Arsen Ostrovsky (@Ostrov_A) August 2, 2022
.@USAmbHRC @StateSEAS: "We call on High Commissioner Michelle Bachelet to publicly repudiate Mr. Kothari's statements and take steps to ensure UN human rights monitoring and investigative mechanisms remain fully objective and impartial." Response: Silence.https://t.co/jGQM14G6YW

— Hillel Neuer (@HillelNeuer) August 2, 2022
'Biased', 'Selective', 'Antisemitic': Accusations against the UN Commission of Inquiry on Israel and the Occupied Palestinian Territories
So where does that leave us? The commission has been discredited and it is unlikely that it can move ahead with reports that will have any credibility or authority. Israel and its allies are aggrieved about the way it is being treated. The right-wing is using this as a method to attack the very legitimacy and purpose of the UN human rights system. Countries concerned more about state sovereignty than human rights are likely to point to this as a reason for dismantling all independent UN human right mechanisms. All of this is deeply concerning to anyone who cares about the UN and human rights. And none of this will help to address any alleged human rights violation in the Occupied Palestinian Territories.

This situation needs to be addressed. The UN Secretary-General has been silent and so has the High Commissioner for Human Rights. They have the moral authority and responsibility to help correct this egregious situation. Civil society actors, other than those concerned about Israel/Palestine, are nowhere to be found. But whatever their views on this conflict, it is time for the UN human rights community to condemn the ongoing treatment of Israel, if nothing else other than to protect the system itself.

There is a need to address human rights abuses in Israel and the Occupied Palestinian Territories, but this will not happen through a commission that is alleged or perceived to be biased or selective, let alone antisemitic. Members of a body that is or purports to be quasi-judicial in character need to be very careful what they say in public. Even if we are being beyond charitable about Kothari's intentions or motives – which, to be clear, he has failed to clarify despite clear and public accusations of bias and antisemitism – an objective standard of reasonable appearance of bias must apply to him in his position as commissioner. This means not singling out the state he is investigating to query its membership of the UN, and it means not saying antisemitic slurs, because objectively this creates an appearance of bias and destroys the credibility of the body he sits on.

At the very least Kothari must be held to account for his remarks and his failure to clarify them despite the Council President's request. The commission chair should publicly condemn all antisemitism and state that this will not be tolerated by the commission. And if the commission is to have any legitimacy and credibility, the commission members ought to step down and be replaced to ensure that any work it does is not tainted by accusations of bias and antisemitism.
Jonathan Tobin:
Anti-Semitic UN Human Rights Council 'investigator' says the quiet part out loud
The real scandal about the Commission of Inquiry is that it is being funded in large part by the United States, which, due to a catastrophic decision on the part of President Joe Biden rejoined the agency after the Trump administration's withdrawal.

Needed immediately are not statements of concern but congressional legislation that will condition U.S. funding for the entire United Nations, which heavily relies on the largesse of American taxpayers to continue their operations both in New York and Geneva, on disbanding the Commission of Inquiry. Moreover, unlike so many other congressional forays into foreign policy, this one cannot include escape clauses that will allow the president to avoid enforcement of the law.

That is something that is unlikely to happen so long as Biden can rely on the backing of Democratic majorities in both the House and the Senate. But it is something that Republicans should put on their "To Do" list if they win back control of Congress in November.

Some Americans and even supporters of Israel are so numb to non-stop U.N. outrages that they find it hard to muster much interest in any of this. But the danger of the world body's legal delegitimization of Israel, which is the Commission of Inquiry's sole purpose and goal, should not be underestimated or ignored.

While Kothari isn't really the problem, his indiscretion should be exploited to mobilize both the pro-Israel community and the overwhelming majority of Americans who support the Jewish state to stop acting as if what the United Nations does isn't worthy of attention. It is long past time to start treating the U.N. Commission of Inquiry as a casus belli in an international war on the Jews that must be answered with swift and forceful action.
Pressure grows on UN investigator to resign after Jewish Lobby remark
UNHRC President Fredrico Villegas has already asked Kothari to clarify his comments, but he too lacks the authority to force him to retract them or remove him from his position.

UNHRC spokesman said that "it remains the sole decision of a member of the COI to step down from their position as they are independent experts."

Former Spanish Foreign Minister Miguel Angel Moratinos, who is now the UN High Represenative for the Alliance of Civilizations also spoke out against Kothari's words.

"Words matter. Hate rhetoric is toxic. Therefore education about antisemitism is key to combating it in all its forms. It is also essential to agree on a definition on antisemitism," Moratinos said.

"UNAOC" remains committed to take a firm stance against antisemitism including any comments or actions seen as stigmatizing the Jewish people."

Outgoing UN Special Rapporteur on Freedom of Religion or Belief Ahmed Shaheed said that "Last May year, a foreign minister claimed that Israel controls the global media. Now this trope has come to the UN! The UN must take up my call to use IHRA Working Definition for awareness-raising across the UN system, in line with international human rights standards."

Defending Kothari
UN Special Rapporteur on the Situation of Human Rights in the Palestinian Territory Francesca Albanese, however, defended Kothari.

Albanese said that she stood in solidarity with the COI against the "preposterous allegations of antisemitism. The COI is mandated to investigate the root causes of violence [and] pursue accountability."

She questioned whether or not this was the "real target of the smear campaign."

Pillay last week said that Kothari's comments were taken out of context and noted that the COI has been accused of antisemitism from the start of its work.

The COI has an opened ended mandate and intends among other things to investigate Israel for the crime of apartheid.
After UN commissioner Kothari's rant about "the Jewish lobby," @antonioguterres: "The Secretary-General has always been extremely clear in saying that there is no room for antisemitism in the work of the UN. Second, Israel is unquestionably a Member State of the United Nations." pic.twitter.com/kbAMDf8bTO

— Hillel Neuer (@HillelNeuer) August 2, 2022
First the "mapping project" and now the UN. Excellent work by our agents at @Mondoweiss for bringing out the UN Inquiry's antisemitism in glorious full view to the world. pic.twitter.com/tI2bsh4AaB

— The Mossad Does Tweets (@TheMossadIL) August 1, 2022
Roy Campanella, Leontyne Price, Harry Belafonte, Hank Aaron, Mrs. Louis Armstrong, Tom Bradley, Vernon Jordan (Urban League), Roy Wilkins (NAACP), Barbara Jordan, Lionel Hampton, Ralph Ellison, Catherine & Count Basie...

Learn more here https://t.co/J8G5zQuy1o

— IBSI (@IbsiNow) August 1, 2022
NGO Monitor Signs Joint Letter to UNHRC President Regarding the UN Commission of Inquiry
On July 25, 2022, UN Commission of Inquiry (COI) member Miloon Kothari made antisemitic comments on a podcast hosted by Mondoweiss. Kothari claimed that the "Jewish lobby" controls social media and questioned whether Israel should have UN membership.

Following condemnations in the media from governments and Jewish groups, the President of the Human Rights Council criticized Kothari's remarks, calling on him to publicly clarify "his unfortunate comments and his intentions behind them."

On August 1, 2022, NGO Monitor was a signatory on a joint letter to the UNHRC President calling for the removal of the Commissioners due to their antisemitic biases

NGO Monitor has thoroughly documented the Commissioners' anti-Israel biases and their links to Palestinian NGOs in detailed reports.
The Israel Guys: They Are STILL BLAMING Israel for Her Death
Israel is withholding over 600 million shekels from the Palestinian Authority because that how much they paid to terrorist last year. Yair Lapid holds his first meeting with the King of Jordan, their conversation, strangely enough, is all about creating peace on the basis of a two-state solution.Secretary of State Antony Blinken continues to blame Israel for the death of Al Jazeera Journalist Shireen Abu Akleh, and the Supreme Court overturned a ruling to destroy a settlement in Samaria.
US, Israel launch 4-day naval exercise in Red Sea
Israeli and US naval launched a four-day maritime exercise in the Red Sea on Monday, the US Naval Forces Forces Central Command said in a statement.

The drill, which follows the formation of a Red Sea task force in April, "is a bilateral training event between US 5th Fleet and Israeli naval forces that focuses on mission planning, maritime interdiction and other drills at sea," the US Navy's statement says.

According to available details, the US Navy has sent several major vessels to participate in the exercise, including the USS Nitze – a small destroyer equipped with air-to-air missiles, cruise missiles for long-range land attacks, torpedoes, and a crew of about 400; the USS Lewis B Puller – a military cargo ship capable of deploying marines and serving as a platform for troop-carrying aircraft such as the Osprey; and the USNS Matthew Perry – a logistical support vessel. They will sail alongside Israeli Navy corvettes INS Eilat and INS Keshet.

The US Fifth Fleet is headquartered in Bahrain and includes maritime forces operating in the Arabian Gulf, Gulf of Oman, Red Sea, parts of the Indian Ocean and three critical pinch points: the Strait of Hormuz, the Suez Canal and the Bab al-Mandeb.

The Red Sea task force was formed with the aim of countering weapons-smuggling networks linked to the Houthi rebels in Yemen, which operate in the Red Sea's waters, and seeks to ensure the safety of commercial vessels in the area, The National News noted.
US Army carries out Iron Dome interception test
US Army soldiers completed the latest Iron Dome Defense System interception test at the White Sands missile range.

The tests by the US Army were in conjunction with the Israeli Defense Ministry's Israeli Missile Defense Organization (IMDO) and were a "critical step toward fielding the first of two Iron Dome Defense System-Army (IDDS-A) batteries," read a statement released by the Defense Ministry.

The US Army in 2018 purchased two batteries off-the-shelf from Rafael Advanced Defense Systems which included 12 launchers, two sensors, two battlement management centers and 240 interceptors.

The purchase was made to fill its interim needs for an Indirect Fire Protection Capability (IPC) until a permanent solution to the problem is found. The US Army plans to field both batteries to defend forces within fixed and semi-fixed locations against cruise missiles.

According to the Defense Ministry, future variants to the program will include technology insertions such as directed energy, which will provide a critical protection capability against sub-sonic Cruise Missiles, Groups 2&3 Unmanned Aircraft Systems (UAS), and Rockets, Artillery, and Mortars threats.

The tests were carried out by US Army soldiers assigned to 3-43 Air Defense Artillery Battalion who detected, tracked and intercepted multiple cruise missile and UAS targets.

"The testing prepares the system for US operational forces to use by ensuring it meets US Army safety standards and that the system will effectively operate within the US AMD architecture," the Defense Ministry said.
Seth Frantzman:
IDF hoping for quiet, ready for anything after arrest of PIJ leader
It's not Bassem Saadi's first arrest. It's actually his eighth. But the arrest of the leader of Palestinian Islamic Jihad in the West Bank has led the IDF to brace for possible rocket fire or anti-tank missiles from the Gaza Strip.

Saadi was arrested by Israeli security forces early on Tuesday morning along with his son-in-law in the West Bank city of Jenin.

The Shin Bet security service said that al-Saadi was recently working hard "to restore the Islamic Jihad's operations, in which he was instrumental in establishing a strong military force in Samaria in general and in Jenin in particular. His presence was a significant factor in radicalizing the organization's operatives."

As news of his arrest spread along with a video showing him being dragged by troops and being bitten by a military dog, crowds began to gather and clashed with IDF troops. One Palestinian teenager was killed after throwing an explosive device toward troops.

PIJ supporters in the West Bank and Gaza voiced solidarity with Saadi and the terror group warned that they were "ready to respond."

The terror group has in the past followed through with their threats and in an attempt to lower the flames, Israel's defense establishment released two pictures of Saadi in the Shin Bet interrogation room, his head bandaged but otherwise uninjured.
Israel on high alert after senior PIJ member arrested in West Bank
IDF closes roads next to Gaza after arresting senior PIJ leader in West Bank
The IDF has increased its alert level and closed off roads next to the Gaza Strip after it arrested the head of Palestinian Islamic Jihad overnight during a raid in Jenin.

PIJ commander Bassam al-Saadi and his son-in-law Ashraf Zidan Molmad Aljada were arrested in the raid that saw heavy clashes break out with local Palestinians. Saadi resisted arrested and was bitten by a dog deployed with the force and slightly injured.

Prime Minister Yair Lapid will hold a security situation assessment on Tuesday morning with Alternate Prime Minister Naftali Bennett, Defense Minister Benny Gantz, National Security Adviser Eyal Haluta, Chief of Staff Lt.-Gen. Aviv Kohavi, Shin Bet Chief Ronen Bar and other senior security officials.

Which roads will be closed?

Over concern that the group might retaliate with anti-tank or sniper fire, the IDF closed off roads along the Gaza Strip shortly after Saadi's arrest. The IDF said in a statement that the decision was taken following a situational assessment and due to moves by operatives belonging to the terror group.

"The areas will be closed to traffic for fear of a direct threat and in order to prevent possible harm to civilians," the military said.
Israel on high alert for possible escalation with Gaza
Israel marks 20 years since Hebrew U terror attack
PMW:
PA chooses to side with Antisemitism and hate
When the member of the recently established UN Human Rights Council "Commission of Inquiry," Miloon Kothari, expressed anti-Semitic hate speech and denial of Israel's right to be a UN member, 12 western democracies and the EU were quick to condemn him. Standing out in support of the hate speech was the Palestinian Authority, whose Foreign Ministry rushed to defend the Antisemitism and condemn Israel for condemning it.

"The [PA] Ministry of Foreign Affairs and Expatriates condemned the attack of incitement and deception that [Israeli] occupation state transitional Prime Minister Yair Lapid carried out against the UN Human Rights Council investigative committee."

[WAFA, official PA news agency, Aug. 1, 2022]

The countries that condemned the anti-Semitic hate of Kothari included, the USA, the UK, Canada, France, Australia, the Czech Republic, Germany, the Netherlands, Austria, Hungry, Belgium and Italy.

Significantly, while the PA was adamant to criticize Israel's condemnation of the Antisemitism, it was silent about all the other condemnations, not wanting to insult its donors.

Referring to that fact that Israel has predominantly ignored the openly biased agenda of the UN and the endless, nonbinding, resolutions it has passed, Kothari said:
"And in fact, I mean, I would go as far as to raise the question as why are they even a member of the United Nations, because they don't respect—the Israeli government does not respect its own obligations as a UN Member State. They, in fact, consistently, either directly or through the United States, try to undermine UN mechanisms."
"He asked for Martyrdom and received it, praise Allah," says mother of 16-year-old "Martyr"
Children taught to part from parents "on path of Martyrdom"
Intersectionality: https://t.co/B9dknEzmE2

— Hillel Neuer (@HillelNeuer) August 2, 2022
The Palestinian Authority Preventive Security Force arrested Maisoun Arar while she was escorting her mother to a hospital in Ramallah. No reason was given for the arrest. pic.twitter.com/Yv7gf5rMFD

— Khaled Abu Toameh (@KhaledAbuToameh) August 1, 2022
Lebanese Druze Leader Walid Jumblatt: War with Israel Could Lead to Mutual Destruction
Lebanese Druze leader Walid Jumblatt said in a July 26, 2022 show on LBC TV (Lebanon) that a war between Hizbullah and Israel could lead to mutually assured destruction and that Hizbullah leader Hassan Nasrallah should be made aware of this. He also denied claims that there are over 500,000 Palestinian refugees in Lebanon, and he spoke about the economic crisis in Lebanon, commenting that even if Hizbullah has missiles, the Lebanese people have no food. In addition, he said that the Lebanese government should save the country from economic collapse by stopping subsidies for non-essential products and by taking various other measures.
Iran Is About to Murder Another Journalist
As the Biden administration still chases after Iran's regime for a deal to curb its nuclear program, a longtime resident of California and dissident journalist, Jamshid (Jimmy) Sharmahd, may be executed for a crime the regime itself has admitted he did not commit. According to his daughter Gazelle Sharmahd, the execution is imminent.

Sharmahd has broadcast into Iran for many years about the human rights violations of Iran's regime and the people's struggle for freedom. In July 2020, while he was on a layover in Dubai, he was kidnapped by agents of Iran's regime and taken to Tehran, where he has since been imprisoned and brought out before cameras for seven show trial hearings, including his last on July 26. The regime's propaganda videos show Sharmahd, who suffers from Parkinson's disease, heart problems, and diabetes, looking gaunt, with sunken eyes and a blank, traumatized expression. During his 734 days of solitary confinement since his kidnapping, Sharmahd's wife has spoken with him only twice. The family believes he is being tortured. He is missing all but two teeth.

There is good reason to be concerned that a totalitarian regime with hostage-taking and summary executions in its DNA will go through with killing Sharmahd. Though the Iran regime's own national security council has said the 2008 terror attack in Shiraz, which left 14 dead and 200 injured, and for which Sharmahd is being held, was not the work of anyone in the regime's opposition, the Islamic Republic is hardly bound by the rule of law or due process protections.

In 2020, an Iranian journalist living in Paris was lured to Iraq, kidnapped, and brought to Iran for torture and televised forced confessions before he was executed. Ruhollah Zam was well-known among Iranians, but his life was not spared despite outrage and appeals. Since the execution of the French resident, not to mention a history of terror attacks on dissidents on French soil, Prime Minister Emmanuel Macron has been too eager to accommodate the regime, having just spent two hours speaking with its president, Ebrahim Raisi, who is personally culpable for executing thousands of political prisoners in a prison massacre in 1988.

Hostage-taking is a key means for the regime to extract financial and other concessions from appeasing Western governments. Sharmahd has been living in California with his family since 2003, but he is a German citizen, and his family is angry at the German government for doing little to secure his release. Not only has the German Foreign Ministry not responded to the family's pleas to exert financial disincentives on Iran in the form of trade restrictions, it has only condemned the nation's threatened use of the "death penalty" in Sharmahd's case—as if Sharmahd was legally detained and brought before a fair court for a crime he committed and the only issue was with his sentencing.
Cash Bonanza: Iran Has Made $44.7 Billion in Illegal Oil Sales Since Biden Took Office
Iran's illegal oil trade has boomed under the Biden administration, with the hardline regime selling more than $44 billion worth of its heavily sanctioned oil to malign regimes like China, Syria, and Venezuela, according to figures published by a watchdog group.

From January 2021, when President Joe Biden took office, to June 2022, Iran sold around $44.7 billion in oil primarily to China. The regime's export revenues between March 2021 and March 2022 from oil, gas, and related products "totaled $39 billion, compared [with] $22 billion for the previous year—a rise of 77 percent and an extra $17 billion," according to United Against a Nuclear Iran (UANI), a watchdog group that tracks Iran's network of illegal oil tankers.

"This drastic increase in revenue is not surprising when you look at the increase in oil exports that have occurred under the Biden administration," UANI chief of staff Claire Jungman told the Washington Free Beacon. "This is the result of terminally lax sanctions enforcement."

In addition to looser sanctions on Iran, the Biden administration has turned a blind eye to enforcement as it seeks to ink a revamped version of the 2015 nuclear deal. These moves are meant to appease Iran and cajole it into signing a deal that will remove virtually all sanctions on the hardline regime, including its oil trade. China is the primary beneficiary of this policy, with Iranian oil imports quadrupling to the country in 2021 to $23.1 billion. The China-Iran oil pipeline is on pace to hit around $27 billion in 2022, according to UANI's figures.

If sanctions on Iran are lifted as part of a new nuclear deal, Iran-China trade could reach around $60 billion per year, according to one former U.S. official.

"China made a mockery of the credibility of our sanctions programs and emboldened rogue actors across the world to follow suit," Gabriel Noronha, a State Department special adviser for Iran during the Trump administration, told the Free Beacon.
The Biden administration should deny visa requests for Raisi and his delegation. Not only is Raisi appropriately subject to US sanctions, he is directing active terror plots to hunt down and kill former US officials. This ought to be a national outrage. https://t.co/8kMYgg8Ndv

— Richard Goldberg (@rich_goldberg) August 2, 2022
Friday Sermon at the Grand Mosque in Mecca by Imam Saleh Bin Al-Humayd: Oh Allah, Annihilate the Jews; We Take Refuge with Allah against Their Evil #antisemitism #SaudiArabia pic.twitter.com/W8i8HSZE6d

— MEMRI (@MEMRIReports) August 2, 2022
---
---
Buy the EoZ book, PROTOCOLS: Exposing Modern Antisemitism today at Amazon!

Or order from your favorite bookseller, using ISBN 9798985708424.

Read all about it here!