From Ian:
---
Caroline Glick:
In this round of reconciliation talks, Hamas is the great victor
In other words, the PA will now be responsible for keeping the lights on and picking up the garbage.

And Hamas will be free to concentrate on preparing for and initiating its next terror war against Israel. It can dig tunnels. It can build missiles. It can expand its operational ties with Hezbollah, Islamic State, Iran's Revolutionary Guard Corps and Fatah.

In the wake of Hamas's leadership's meetings in Tehran, Sinwar told reporters that Hamas is now moving full speed ahead toward doing all of these things. Sinwar said that Hamas is "developing our military strength in order to liberate Palestine." He added, "Every day we build missiles and continue military training."

Thousands of people, he said, are working "day and night" to prepare Hamas's next terror war against Israel. And indeed, two weeks ago, two Hamas terrorists were killed when the tunnels they were digging collapsed on them.

Tuesday's surrender ceremonies tell us two things.

First, the notion that Fatah is even remotely interested in defeating Hamas is complete nonsense. For 10 years since its forces were humiliated and routed in Gaza, Fatah has faithfully funded and defended Hamas. Abbas's only concern is staying in charge of his Israeli-protected fiefdom in Ramallah. To this end, he will finance – with US and EU taxpayer monies – and defend another 10 Hamas wars with Israel.

The second lesson we learn from Hamas's victory is that we need to curb our enthusiasm for Sisi and his regime in Egypt, and for his backers in the UAE. Sisi's decision to facilitate and mediate Hamas's newest victory over Fatah shows that his alliance with Israel is tactical and limited in scope. His decision to side with Israel against Hamas during Operation Protective Edge three years ago may not repeat itself in the next war.
Nitsana Darshan-Leitner:
Follow Israel's example: We must wage financial warfare against terrorists
The United States and nations around the world battle ISIS and other terrorist groups with special forces and other ground combat troops, pilots of manned aircraft and drones, police, explosives experts, intelligence agents and informers. But to win the fight we also need financial experts who can deprive terrorists of money they require to wage war against us.

Israel – a favorite target of terrorists for decades – has developed a highly effective financial warfare template to hit terrorists in their wallets. The U.S. has already used this template to fight ISIS and other terrorist groups – and now European nations should follow.
Harpoon

Money is the common denominator behind everything that ISIS and other terrorist groups do and threaten to do. Without the cash to fund fighters and leaders, there would be no global jihad against the West. Islamic fundamentalism and despair might inspire terror, but money fuels it.

Israel came to terms with this reality years ago, during the last intifada from 2000 to 2005, when a seemingly endless wave of Palestinian suicide bombers attacked the country's towns and cities. The Israeli military and security services waged relentless efforts to end the bloodshed, and elite counterterrorist units launched daring raids to kill and capture key terrorists – but the bombings continued.

Israeli leaders realized they needed a new approach – something that could provide short-term benefits and change the long-term paradigm. So Israel shifted its focus to the money that financed everything from bomb-building factories to the cash bonuses issued to the families of suicide bombers.

The Jewish state formed a multiagency task force codenamed Harpoon to wage financial warfare against its enemies. The Harpoon unit followed the terrorist money from its source – whether it was cash raised by charities in the U.S., or multimillion-dollar transfers from Iran, the Gulf States and Saudi Arabia.

Harpoon expanded its operational reach in 2002. Following the money wasn't enough. The cash and the accounts had to be taken from the terrorists or destroyed.
Caroline Glick:
Trump and Obama's third term
The problem is that substantively, there is no real difference between the two administrations – not in the Middle East and not anywhere.

Take Iran's nuclear program for example.

In accordance with the US Nuclear Agreement Review Act (2015), on October 15, Trump is obligated to make his quarterly report to Congress certifying or decertifying Iranian compliance with the terms of the nuclear deal it concluded with Obama two years ago.

The issue of whether or not to certify Iranian compliance has been the beginning, middle and end of all US policy discussions on Iran's nuclear program since Trump entered office.

Despite Trump's stated opposition to the deal, his top advisers Defense Secretary James Mattis and Secretary of State Rex Tillerson have pressured him into twice certifying Iranian compliance.

On the face of it, the debate about Iranian compliance ought to be about competing interpretations of Iran's behavior. In practice, though, facts play little role in the discourse.

The Iranians announced as soon as the deal was concluded that they would not permit UN inspectors to enter any nuclear site they define as a "military installation."

This hollowed out the entire inspections regime.

After all, if Iran can bar inspectors from its nuclear installations, there is no way for inspectors to know if Iran's nuclear operations accord with or breach of the restrictions it agreed to in the agreement.

In other words, neither Obama nor Trump has had any way to credibly certify Iranian compliance, because the US has no idea what Iran is doing.

And everyone knows this.
Let's Break a Deal
Donald Trump has the ability to adopt smart positions and make them seem dangerous. Barack Obama, for his part, often did dangerous things and made them seem not only smart but also inevitable. That's worth keeping in mind when thinking about Trump's reported plan to decertify Obama's Iran nuclear deal.

Supporters of the Iran deal, and even some who opposed it, are complaining that Trump's position (if it's really his position) is reckless. It's anything but. The Joint Comprehensive Plan of Action (JCPOA) is already a confirmed failure according to the International Atomic Energy Agency (IAEA). The UN's nuclear watchdog reports that Iran will not allow for inspections that would determine whether or not the Iranians are working on an explosive nuclear device. So the crazy, dreaded, scary thing that Trump is about to do is… tell the truth.

If Trump were not to decertify the deal, he would be lying about one of the gravest matters of American national security. He'd be declaring, against the testimony of the IAEA, that Iran is allowing for certain crucial inspections when, in fact, it's not. The United States would become Iran's duplicitous representative to international bodies.

Why do that? Well, the thinking goes, Iran has already received tens of billions of dollars as a result of the JCPOA. Killing the deal wouldn't help us recoup those losses; it would only further limit our ability to keep tabs on Iran. This is a compelling argument but only because there are always compelling reasons to let bad actors have their way. Those reasons boil down to the idea that confronting dangerous parties is riskier than appeasing them.
'Trump poised to decertify Iran nuclear deal'
US President Donald Trump plans to declare next week that the Iran nuclear deal is not in the national security interests of the United States–a move that will spark a 60-day congressional review process that will decide the fate of the accord, US officials disclosed on Thursday.

The White House press secretary said on Thursday that Trump would lay out a "comprehensive strategy" on Iran, supported by his national security team, over the coming days.

Under a US law passed in 2015, the president must certify Iran's compliance with a deal it brokered with international powers that year meant to govern its nuclear program for over a decade. The president is required to issue a certification every ninety days.

In doing so, the president must verify that Iran is transparently adhering to the deal– and that the continued suspension of nuclear-related sanctions are in the national security interest. Based on this rationale, Trump is expected to "decertify" in a speech tentatively slated for October 12.

Such a move would then require lawmakers on Capitol Hill to "expeditiously" consider "qualifying legislation" on Iran and its nuclear work. They may choose to reimpose sanctions, to pass new punishments targeting Iran's other activities, or not to act at all.
Trump takes new aim at Hezbollah, part of tougher Iran stance
The Trump administration on Friday plans to roll out a new public campaign aimed at cracking down more forcefully on the armed wing of Hezbollah in Lebanon, part of a broader effort to counter the militant Shiite group's chief backer, Iran.

The new push will include instituting cash rewards for its "most wanted" operatives, stepping up U.S. intelligence and law enforcement efforts, and also aims to enlist allies to do more to undermine the group's global network, three administration officials told reporters Thursday.

The so-called Party of God, Hezbollah is also a powerful political bloc in the Lebanese government. It is an avowed enemy of Israel and has been responsible for a series of attacks against U.S. and other Western interests for decades. The State Department designated it a terrorist group in 1997.

The primary objective of the new public campaign, one administration official said, is to "expose them for their behavior" and seek to undermine Hezbollah's political legitimacy in Lebanon.

"It's a paradigm shift in how we view Hezbollah," added another administration official involved in the effort who was not authorized to speak on the record. "While it strives for legitimacy, it is conducting terrorism."
After massacre, Jewish Las Vegas mayor says, 'Israel lives with this every day'
Las Vegas Mayor Carolyn Goodman said the city will not be defined by the actions of a lone gunman who killed 58 and injured another 489 on October 1. Instead, it will be known as a city of strength and resilience.

"I am so proud of everybody. The first responders. The people who were there [concert goers]. It could have been worse," she said in a brief telephone interview with The Times of Israel.

On October 1, 64-year-old Stephen Paddock of Mesquite, Nevada, opened fire from his 32nd story hotel room at the Mandalay Bay Hotel and Casino and killed 58 people and injured 489. Paddock was found with 23 weapons in the room, and more than 50 pounds of exploding targets and 1,600 rounds of ammunition were discovered in his car in the hotel parking lot, police told CNN.

Since then the city has received an international outpouring of sympathy and support. Jerusalem Mayor Nir Barkat sent his condolences to Goodman on Thursday.

"We are so grateful for the emotional embrace. There has been an incredible response from around the world," said Goodman. "People are calling asking 'What can we do, how can we help?'"

"The whole country is sensitive to the violence and to the hatred. We're all part of every other community," she said.
Ukraine arrests 3 alleged terrorists accused of targeting Jews in Uman
Ukrainian police arrested three men they said were terrorists who, in their efforts to pit ethnic groups against one another, also targeted Jews in the central city of Uman.

The men were arrested earlier this month at a border crossing while carrying explosives, according to the KP news site. Citing unnamed officials from the regional prosecutor's office, the news site reported that the suspects were planning to blow up a monument for Hungarians in a bid to escalate tensions over legislation in Ukraine that outlaws the use of Hungarian at elementary schools.

The three suspects were also behind a string of anti-Semitic incidents, according to the report, including the hurling on Sept. 21 of a grenade at Jewish pilgrims in Uman, where 30,000 Jews convene each year on Rosh Hashanah to celebrate the Jewish holiday near the grave of Rabbi Nachman of Breslov.

They are also accused of dousing a synagogue in Uman with red paint in 2016 and leaving a pig's head there – an incident that many people attributed to hatred of Jews and locals' growing dissatisfaction with problems associated with the pilgrimage.

They are further accused of spraying the words "death to Jews" on the synagogue in Chernivtsi in November and trying to set fire to the synagogue in Lviv in July. The suspects denied these and other allegations.
French girl hospitalized following classmates' antisemitic attack
A 10-year-old girl was assaulted by her classmates and the home of a family was daubed with racist graffiti in two Paris-area incidents deemed antisemitic.

The alleged assault was reported to France's ministry of education by the National Bureau for Vigilance Against Antisemitism, or BNVCA, the watchdog group wrote in a statement on its website Tuesday. Separately, the same group reported that unidentified individuals on Wednesday wrote antisemitic slogans on the side of a home belonging to Jewish family in the eastern suburb of Noisy le Grand.

The mother of the girl who allegedly was assaulted, identified by BNVCA only as Ness, complained to police recently that a group of classmates of her daughter in the public school which she attends in Paris' 18th district beat her on multiple occasions, often occurring day after day, only because she is Jewish. After one beating, Ness was brought to hospital with a visible contusion to her stomach and ribcage, the report said, requiring 10 days of recovery.

The child will be transferred to a different school, BNVCA wrote.

According to Francis Kalifat, the president of the CRIF federation of Jewish communities of France, antisemitic harassment has made public schools unsafe for Jews, leading to a sharp drop in the number of Jews attending them. In the past, a third of Jewish parents enrolled their children to public schools but now "no one does it," he told JTA last year.

In the incident involving antisemitic graffiti, BNVCA said it was part of a campaign of intimidation against the family that owns the building targeted.
ISIS Sympathizers Planned to 'Create the Next 9/11' With Attacks on Concerts, Subways & Times Square: Feds
Three men living outside the U.S. planned to attack concerts, Times Square and crowded subways in 2016 in an ISIS-inspired attack that one of the suspects said he hoped would be "the next 9/11," authorities announced on Friday afternoon.

The FBI said the three men -- Abdulrahman El Bahnasawy, a 19-year-old Canadian citizen; Talha Haroon, a 19-year-old U.S. citizen based in Pakistan; and Russell Salic, a 37-year-old orthopedic surgeon in the Phillipines -- allegedly used chat apps to talk about bringing a car bomb into the Crossroads of the World, gunning down subway riders before detonating vests and opening fire on concertgoers in the vein of the Paris terror attacks of 2015.

"NY Needs to fall. This is a must," Haroon allegedly wrote in a message to an undercover agent posing as an ISIS sympathizer.

FBI and NYPD officials told the I-Team the plot was more aspirational than operational. But according to the indictments, Al Bahnasawy, who has already pleaded guilty to multiple charges, traveled to Cranford, New Jersey, in May of 2016 and had designs on carrying out the attacks before he was cuffed by authorities waiting there for him.
Palestinian "Reconciliation": Hamas Free to Fight but Now Abbas Accountable
Mahmoud Abbas's Palestinian Authority (PA) government is on its way back to managing civilian affairs in the Gaza Strip. Hamas, meanwhile, says it will remain in control of security and will not lay down its weapons or dismantle its security forces and militias.

Abbas's new partnership with Hamas -- the product of Egyptian mediation efforts between the two parties -- means that from this moment on, the Palestinian Authority president should now be held responsible for everything that takes place inside the Gaza Strip.

Abbas and his PA government should now be held accountable, among other things, for the fate of two Israeli civilians and the remains of IDF soldiers being held in the Gaza Strip by Hamas.

Abbas should also now be held responsible for any rockets that are fired from the Gaza Strip at Israel. Abbas cannot have it both ways. He cannot use the new partnership with Hamas to project himself as the legitimate president of all Palestinians, including those living in the Gaza Strip, but at the same time argue that he does not have "control on the ground." He cannot have his prime minister and government managing the day-to-day affairs of the Gaza Strip while at the same time claim that he cannot do anything about Hamas's security forces and militia.

Until now, Abbas was rightly absolved of any responsibility for what was happening in the Gaza Strip. Hamas expelled him and his Palestinian Authority from the Gaza Strip in 2007, and since then he has been able to argue that because he is not there, he is not responsible if Hamas has tunnels and is building up its weaponry and firing rockets at Israel. Fair enough.

Now, the jig is up. Abbas can no longer avoid responsibility for anything that happens inside the Gaza Strip. He demanded that Hamas dismantle its shadow government and allow the Palestinian Authority to assume its responsibilities as the sovereign power in the Gaza Strip. Hamas was clever enough to grab the opportunity. Hamas complied with his demand and cordially invited Abbas and his government back into the Gaza Strip.
Israel bets against Palestinian unity
Israel's intelligence community has consistently maintained over the years that a viable reconciliation between the Gaza Strip and West Bank leaderships is unrealistic. Even if such an occurrence were suggested by an intelligence agency model, the relationship would be fragile and not last over time.

A former head of Shin Bet speaking to Al-Monitor on the condition of anonymity told the following story: Not long after the signing of the Oslo Accord (1993), Israel agreed to a trial period for a "safe passageway," a route so Gaza residents could travel to the West Bank without having to pass through Israeli checkpoints. These were the early days of Oslo, when the winds of peace still blew in the region and optimism prevailed. "After less than a week," recalled the former security chief, "the Ramallah governor turned to us and begged us to close the passageway. The Ramallah people simply didn't want the Gaza people mingling with them." He further said, "We are talking about two populations that are different and incompatible. There is no great love between Gaza and the West Bank, no real identification."

Even today, with the passage of more than 20 years, Israeli intelligence continues to maintain that any reconciliation between Hamas and Fatah is a temporary meeting of interests and no more. It will not last long, intelligence sources have told Al-Monitor.

According to them, Hamas' strategic goal continues to be ruling the Palestinian people, thus requiring that it push Fatah from its position of leadership. Sources in Israel say that this aim — even if seemingly far-fetched at the moment — was, and remains, Hamas' ultimate goal. There are, in this respect, no differences of opinion between Hamas' past and present political and diplomatic chiefs, Khaled Meshaal and Ismail Haniyeh, and the movement's Gaza chief and former military leader, Yahya Sinwar.
U.S. Amb. to Israel: Trump Will Absolutely Move Embassy to Jerusalem
U.S. Ambassador to Israel David Friedman said the Trump administration will move the American embassy in the country to Jerusalem, saying it is not a matter of "if, but when," according to remarks offered in a new interview.

President Donald Trump promised early on in his campaign for office that he would finally move the U.S. embassy in Israel from Tel Aviv to Jerusalem, which Israel considers its capital.

The issue has been shrouded in controversy since it is longstanding U.S. policy not to recognize Jerusalem as Israel's capital so as not to prejudge the outcome of peace negotiations with the Palestinians.

Trump has promised to move the embassy as one of his first declarations in office, but that was derailed following opposition by the State Department and a renewed push to get the Israelis and Palestinians back to the negotiating table.

While Trump administration officials have said the embassy move is still being reviewed, Friedman told Erick Stakelbeck, director of Christians United for Israel's Watchman Project, in an exclusive interview that the U.S. embassy is certain to be relocated during Trump's tenure in office.

"The embassy will move. It's not if, but when," Friedman told Stakelbeck in an interview set to be broadcast on the TBN network. "I am convinced that during his term, the United States will recognize Jerusalem as the undivided and eternal capital of Israel."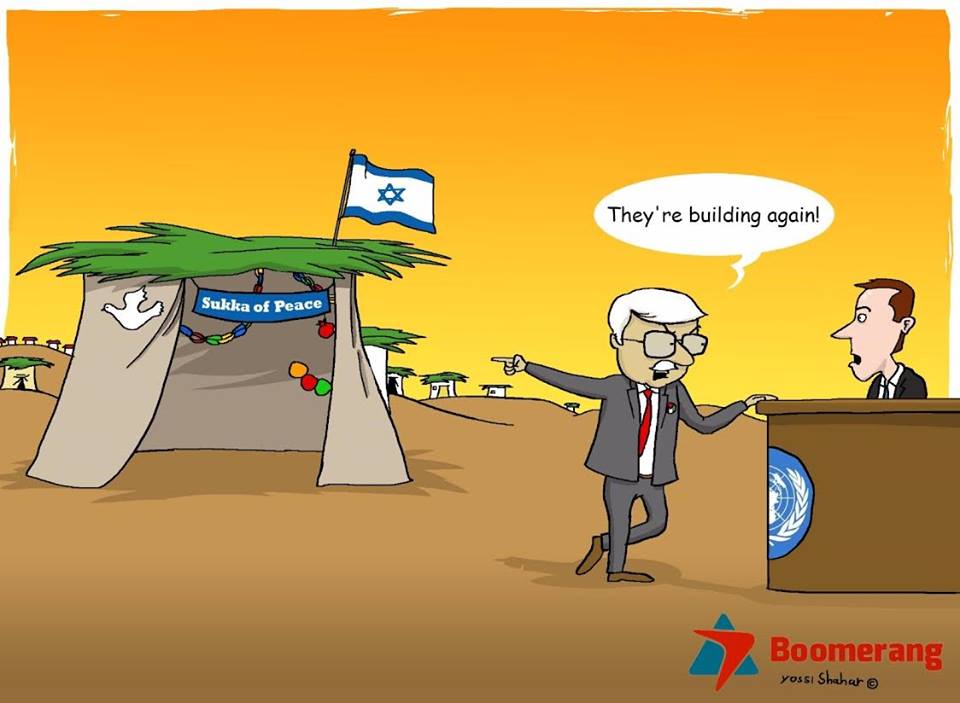 Lebanon claims to have arrested 3 Mossad collaborators
Lebanese security forces announced Friday night that they arrested three Lebanese nationals for allegedly collaborating with the Israeli Mossad.

A Saturday report from the Lebanese, Hezbollah-affiliated newspaper Al-Akhbar quoted security forces as saying: "The intelligence war between the Israeli and Palestinian security services of Lebanon and Hezbollah continues, as we recently arrested a cell with three Lebanese citizens operating out of the Bourj el-Barajneh Palestinian refugee camp and Deir Koubel, a Lebanese village, who were recruited by the Mossad to gather intelligence on the resistance [to Israel]."

"A Lebanese security squad managed to dismantle the cell in recent days, with three cell members who have ties to Israel and operated out of Bourj el-Barajneh," the report read.

According to Lebanese security, one of the suspects, a school teacher nicknamed "Abbas S." confessed to working with the Mossad. Electronic devices were found in his home.

The newspaper added: "A large number of agents of the Israeli Mossad were recently arrested in Lebanon," but did not disclose the number and date of the alleged arrests.

Lebanese security forces arrested three men and two women on suspicion of spying for Israel on January 16, the security forces announced at the time.

It was also reported that the cell had been in contact with Israeli embassies in the Middle East, Europe and Asia.
IsraellyCool:
MUST WATCH: Palestinian Leader in East Jerusalem: "We Want to be Under Israel, Not the PA"
Ramadan Dubash, the Muktar of a village in East Jerusalem, has come out in no uncertain terms regarding what he personally, as well as "90%" of his people, want.

And it does not make for pretty viewing if you are an Israel hater or subscribe to the (faulty) view that Israel is an apartheid state and commits ethnic cleansing.

Note: Please make sure captions are enabled via the CC button on the bottom right.
Waqf: Temple Mount is exclusively for Muslims
The Jerusalem Waqf office, which is subordinate to the Jordanian Waqf office, condemned the decision of the Jerusalem police to prevent Arabs from playing soccer on the Temple Mount.

In a statement, the Waqf said that it does not recognize the authority of the "Zionist courts"

to intervene in the affairs of the Al-Aqsa Mosque, and therefore refused to respond to the summons sent by the courts to hear claims filed against it.

"We emphasize time and time again that the 144 dunams (35 acres) mosque is an Islamic mosque which belongs to Muslims exclusively, and there is no right for any Israeli entity, whether governmental or legal, to interfere in the affairs of this mosque," the Waqf's statement said.

"We do not recognize any legal decision or decision by the Israeli courts, which do not bind the Muslims and the Islamic Waqf Department, and we do not recognize the sovereignty of Israeli law over the Al-Aqsa mosque," Waqf officials said.

The Supreme Court ruled that soccer gamesare forbidden on the Temple Mount, since they desecrate the site's holiness. This policy does not include the area near a school on the Temple Mount.
Hamas appoints West Bank terror chief as its deputy leader
Hamas on Thursday announced that top commander Saleh al-Arouri, who in recent years served as the terror group's head of West Bank operations, will be appointed as the organization's deputy political leader.

Arouri will thus serve under Ismail Haniyeh, who himself replaced Khaled Mashaal as the group's political bureau chief in May.

Arouri, who is believed by Israel to have planned the 2014 kidnapping and murder of three Israeli teens in the West Bank, was expelled from Doha in June along with other Hamas officials due to pressures it faced by other Arab states.

He is believed to have since settled in Lebanon, and was publicly spotted in Beirut in August.

Defense Minister Avigdor Liberman has said Arouri continues to plan terror attacks against Israel and has been attempting "to boost the relationship between Hamas and Hezbollah" with Iranian support.
In Gaza, Hamas levels an ancient Canaanite archaeological treasure
Palestinian and French archaeologists began excavating Gaza's earliest archaeological site nearly 20 years ago, unearthing what they believe is a rare 4,500-year-old Bronze Age settlement.

But over protests that grew recently, Gaza's Hamas rulers have systematically destroyed the work since seizing power a decade ago, allowing the flattening of this hill on the southern tip of Gaza City to make way for construction projects, and later military bases. In its newest project, Hamas-supported bulldozers are flattening the last remnants of excavation.

"There is a clear destruction of a very important archaeological site," said Palestinian archaeology and history professor Mouin Sadeq, who led three excavations at the site along with French archaeologist Pierre de Miroschedji after its accidental discovery in 1998. "I don't know why the destruction of the site was approved."

Tel Es-Sakan (Hill of Ash) was the largest Canaanite city between Palestine and Egypt, according to Sadeq. It was named for the large quantity of ash found during the excavations, which suggests the settlement was burnt either naturally or in a war.
In this undated image taken in 2000, provided by the Palestinian Department of Antiquities, an aerial view of the excavations at Tel Es-Sakan, shows houses dating to 2600-2300 B.C., left, and fortifications from the late fourth millennium B.C, south of Gaza City. (Pierre de Miroschedji/Palestinian Department of Antiquities, via AP)

Archaeologists found the 10-hectare (25-acre) hill to be hiding a fortified settlement built centuries before pharaonic rule in Egypt, and 1,000 years before the pyramids. But the excavations stopped in 2002 due to security concerns.
When calls on Hamas to stop the recent flattening intensified last month, the nearest available expert to gain access to Gaza was Jean-Baptiste Humbert, a Jerusalem-based archaeologist at the Ecole Biblique who had excavated other sites in Gaza.

"Today the complete southern facade of the Tel is erased," said Humbert. In previous years, faces and ramparts on other sides were also destroyed. "Now it is destroyed all around," he said.
ANTI-SEMITIC CONSPIRACY THEORIST RAN STALL AT LABOUR CONFERENCE
A Labour member who shared anti-Semitic conspiracy theories blaming Israel for 9/11, ISIS and the Charlie Hebdo attack was allowed to host an exhibition stall inside the party's conference last month, Guido can reveal. Tapash Abu Shaim was seen manning the Palestine Solidarity Campaign desk inside the conference centre secure zone. Shaim was given a pass despite his social media activities being reported to the party in August and concerns being raised last year over his attendance at Labour conference 2016.

Shaim's promotion of anti-Semitic conspiracies on social media has been well documented. In the wake of the January 2015 Paris terror attack he posted: "US politician Jack Lindblad claims Charlie Hebdo killings were 'by US and Mossad' to keep Israel's Netanyahu in power".

In another post he labelled terror group Daesh "ISIS = International Solidarity for Israeli Sentiment". He shared yet another which read: "confirmed ISIS is a Mossad united state of IsraHELL creation".

Shaim has also shared articles claiming 9/11 was a "Tel-Aviv based outside job". He suggested the tragedy was: "a deluge of false flag terrorism."
CORBYN GAVE TOUR OF PARLIAMENT TO ANTI-SEMITIC CONSPIRACY THEORIST
Yesterday Guido revealed how an anti-Semitic conspiracy theorist ran a stall at Labour conference. He is now under investigation by the party…

Today it emerges Tapash Abu Shaim received a tour of Parliament given by none other than Jeremy Corbyn. Jez tweeted to Shaim to say it was "a pleasure" showing him and other Palestine Solidarity Campaign members around. Shaim and Jez still follow each other on Twitter. Jez is a patron of PSC; sources tell Guido Shaim is a high-ranking member. It's surprising Shaim was only in the exhibition hall and not on the conference stage…

Four months before he met Corbyn in Parliament, Shaim posted on Facebook "9/11 Truth could be the answer to the Israel/Palestine conflict", along with a link to an article to Veterans Today, a far-right US website which publishes anti-Semitic conspiracy theories.
Anti-Israel activist convicted of hate crime over intimidatory boycott of Jewish businessman, but walks away with £175 fine
Anti-Israel activist Allister "Ally" Coutts has been convicted of acting in a in a racially-aggravated manner with intent to cause distress and alarm over his attempts to intimidate a Jewish businessman in Aberdeen.

Nisan Ayalon, the owner of Jericho Skin Care, told Campaign Against Antisemitism that protesters had repeatedly visited his stall, which sells beauty products from the Dead Sea, and attempted to intimidate, him, his pregnant wife, his customers and staff.

On 16th August 2016, when Mr Ayalon arrived at his stall, he told us that Mr Coutts approached him shouting "Free Palestine" with his fist upheld. When Mr Ayalon asked him to leave, he says that Mr Coutts responded: "You're not welcome here." Security officers from the shopping mall then asked Mr Coutts to leave for 25 minutes whilst he continued his abuse, until police officers arrived and arrested him. Mr Ayalon says that the nature of Mr Coutts' motivation was clear to all during his exchanges with security and police officers, whom he allegedly told that ISIS really stands for "Israeli Secret Intelligence Service" and that it was supported by Mossad.

On 9th September 2017, Mr Coutts entered a plea of "not guilty" at Aberdeen Sheriff Court, but was convicted on the strength of evidence from the security guards' body-worn video cameras and he was fined £175 two days later on 11th September. Mr Ayalon was supported throughout by the Jewish community in Aberdeen and Jewish Human Rights Watch.

Mr Coutts is now the third member of the Scottish Palestine Solidarity Campaign to be convicted of an offence due to the use of intimidatory tactics. Earlier this year, an investigation by researcher David Collier uncovered widespread antisemitism amongst activists of the Scottish Palestine Solidarity Campaign, however the group dismissed his detailed findings, predictably publishing a statement announcing that it "is not inclined to take seriously the so-called 'research' of a pro-Israel blogger whose primary purpose is to smear organisations that support Palestinian rights".

Now that the one of the Scottish Palestine Solidarity Campaign's activists has a hate crime conviction to his name, it will be harder to shrug off such accusations.
Cambridge college sorry for confusion over Auschwitz photo on welcome pamphlet
A college at England's Cambridge University apologized after the use of a photograph of Auschwitz on a welcome pamphlet caused a backlash among students. But the college's dean explained that it was published to relate to a sermon he was giving about a trip to the death camp.

The photo of the infamous "arbeit macht frei" — "work will set you free" — sign at the entrance to the Nazi death camp was used on a pamphlet in the college's chapel Thursday night during a ceremony for new students.

One student said that many people were "understandably upset" by the image.

"I have no idea at all what the possible aim of this is or whether it's some kind of joke about entering university life," the student told the Cambridge News. "I cannot imagine any reason. I am conscious there are a lot of very upset students at the moment, though."

The student also said "there will be quite a lot of Jewish students seeing this."

The college's dean said the image was not intended to offend anyone. He said that allegations that the use of the picture was meant as a "sick joke" are "infuriating," as he explained the photo was meant to accompany a sermon he gave.

"It is there because some of the choir went on a trip to Poland," said Reverend Jeremy Caddick. "It included a visit to Auschwitz. The sermon is a reflection of that."
IsraellyCool:
WATCH: Roger Waters Concert Tirade Against B'nai Brith Canada CEO
At his show in Toronto a few evening's ago, rock'n'roll BDS-hole Roger Waters went off on a mini-tirade against B'nai Brith Canada CEO Michael Mostyn, who he claims said Waters' concerts are filled with anti-Israel propaganda.

I find it funny that Waters would be so unhinged that he feels the need to mouth off about these supposed comments, all the time mentioning Israel to deny he ever mentions Israel during his concerts. He is like a 74-year-old child.

Incidentally, I could not find Michael Mostyn's comments in which he said this, but it is less relevant to me whether or not the concerts themselves contain anti-Israel propaganda. Either way, Waters is using his platform as a famous musician to do so, and even extending that into antisemitic tropes.

In any event, it is clear the criticism does get to Waters. So we sure as hell should keep it up.

In other Waters' related news, he has given yet another vile interview about Israel, this time to Nadine Mazloum, Senior Editor of Step Feed. He repeats the same ol' same ol' lies, which I won't go over again, but here is something I had not heard before:
Pro-terrorist "Arab Idol" singer tours Canada
Mohammed Assaf was the winner of "Arab Idol" in 2013 — that's the Middle East version of American Idol. And now he's on a five-city concert tour in Canada.

Trouble is, Assaf's music is explicitly pro-terrorist.

For example, his song, "Ya Yumma", is one long propaganda video promoting violence against Israel. While showing videos of riots against Jews, Assaf calls on Muslims to rise up and "fight the occupiers". He calls terrorists "martyrs" and tells young Palestinians to "fight back" to conquer Jerusalem.

And if you think that's bad, on his Facebook page — that has 10 million followers — Assaf posts pictures of terrorists who attack Jews, and calls them "holy martyrs".

No wonder when Assaf first arrived in Canada this week, he was greeted by Nazih Khatatba — a Holocaust denier.

So what can we do?

I don't believe in censorship, even for bigots like Assaf.

But I can think of two things we need to do right now.

1. On Sunday night, Assaf is performing at Centennial Hall in London, Ontario. That's owned by the city.
Pro-terror "Arab Idol" tours Canada: Help fight back!
Wikipedia's Jewish Problem
If anyone has any doubts that Wikipedia has a problem with the Jewish state, let them take a look at the website's list of national dances. It's a pretty straightforward list, except of course when it comes to Israel. The screenshot below shows the problem:

Every other country on the list has a reasonable entry, but the entry on Israel provides a link to a non-existent article about "plagiarized and contrived dances." The implication is that the Jewish people do not have any dances of their own and either have to steal them or make them up. It's a gratuitous insult to the Jewish people.

This act of vandalism appears to have been perpetrated on August 28, 2017. According to Wikipedia's documentation, the page has been viewed more than 6,000 since it was vandalized.

Just to confirm how bad the problem is at Wikipedia, take a look at Wikipedia's article about James M. Wall, the long time editor of Christian Century. The article makes no mention about Wall's three-year affiliation with Veterans News Now, an antisemitic website that promoted the writings of David Duke. And this article was written by an expert in Nazi propaganda.

The people who run the show at Wikipedia need to admit it: Their website has a shameful problem with issues related to the Jewish people and their homeland. In other words, the website has become a place where antisemites gather and spew hatred.
Canada Holocaust Memorial Omitted Any Reference to Jews, the Role of Anti-Semitism
The Canadian government has responded to outcry and removed a plaque at the National Holocaust Memorial in Ottawa, Canada that made no mention of how Jews were victims of the Holocaust.

Heritage Minister Melanie Joly said the plaque would be replaced with a new one "that reflects the horrors experienced by the Jewish people," the Times of Israel reported.

The original plaque memorialized the "millions of men, women, and children murdered during the Holocaust" and the "survivors who persevered and were able to make their way to Canada after one of the darkest chapters in history."

Prior to the memorial's opening last week, Canada was the only country of the World War II Allies that did not have a Holocaust memorial.

During the inauguration of the memorial, Prime Minister Justin Trudeau emphasized his commitment to combatting anti-Semitism.

"Today we reaffirm our unshakeable commitment to fight anti-Semitism, racism, xenophobia, and discrimination in all its forms, and we pay tribute to those who experienced the worst of humanity," he said.

The White House was similarly criticized earlier this year following a statement the Trump administration issued for International Holocaust Remembrance Day that failed to mention Jews or anti-Semitism.
Incredible photos of Holocaust survivors from the SS Exodus up for auction
In the summer of 1947, when the British turned away the SS Exodus from the shores of Palestine, the world was watching.

Before the eyes of the international media, British troops violently forced the ship's passengers — most of them Holocaust survivors — onto ships back to Europe. The resulting reports helped turn public opinion in favor of the Zionist movement and against the pro-Arab British policy of limiting Jewish immigration to Palestine.

But much else was happening in the aftermath of World War II, and attention soon shifted elsewhere. Aside from trailblazing photographer and journalist Ruth Gruber, one of the few journalists to stick with the story was Jewish Telegraphic Agency correspondent Robert Gary, who filed a series of reports from displaced persons camps in Germany.

Seventy years later and decades after his death, Gary is again drawing attention to the "Exodus Jews," albeit mostly in Israel.

An album of 230 of his photos will be sold at the Kedem Auction House in Jerusalem on October 31, and a number of the images reveal the reality inside the camps, where the Jews continued to prepare for life in Palestine under trying conditions.
Defying ISIS Threats, Hundreds Attend Heavily-Secured Museum of Jewish Heritage Screening of Film on Kurdish Fighters
Five hundred people defied ISIS threats on Monday to attend a heavily-secured screening of a film about Kurdish fighters at the Museum of Jewish Heritage in New York City.

The film "Peshmerga" was presented by its director, the French-Jewish philosopher and activist Bernard-Henri Lévy. A strong supporter of Kurdish statehood, Lévy flew to the US from Kurdistan just before the Iraqi government closed Kurdish air space in retaliation for the September 25 independence referendum.

The Jewish Telegraphic Agency quoted Lévy as saying at the event that he "had never seen anything like this anywhere in the Middle East — except Israel." He described the Kurds as "a minority surrounded, besieged by 200 million people and hostility. And you can't compare their situation to Israel, it's different, but there are similarities and they feel those similarities."

He called the potential emergence of a Kurdish state as "a triumph for moderate Islam. For women's equality and for the values that many people in the West, and Jews especially, share with Kurds."

Israel is the only country that has endorsed Kurdish statehood thus far. Kurdish independence has been virulently opposed by many countries, especially Iran and Turkey, which have large Kurdish minorities.
Drowning Sea' tells tale of Jewish refugees who fled to China
A documentary about Jewish Holocaust refugees who made their way to China will be playing this week at a US film festival.

Above the Drowning Sea, directed by Rene Balcer – who is known for his work on Law and Order and Law and Order: Criminal Intent – premiered last week at the JCC in Manhattan. It will play at the Hot Springs Documentary Film Festival next week and then head to the Hong Kong Jewish Film Festival in November.

The film, narrated by Julianna Margulies (The Good Wife) and Tony Goldwyn (Scandal), tells the story of "the courageous intervention of Ho Feng Shan, the Chinese Consul in Vienna who defied his own government and braved the Gestapo to issue visas to the refugees."

The 90-minute film, shot in six countries, includes interviews with refugees themselves, Chinese residents who aided the newcomers and animation which tells some of the stories from 75 years ago.

"All my grandparents came here as Jewish refugees to a country that greeted them with open arms," Margulies said in statement. "When I was asked to narrate this film about refugees then and today, I immediately picked up the phone and said I'd do it.

Who wouldn't?" Balcer co-produced the film with his wife, Carolyn Hsu-Balcer.
Thousands retrace biblical route in West Bank marathon
Some 3,000 runners took part early Friday in the third annual Biblical Marathon, along a route described in a biblical story that organizers like to say predates the original legendary run in Greece.

In addition to runners from Israel there was a large delegation from China as well as participants from Brazil, Russia, Sweden and Spain.

The race included a full marathon distance, from Rosh Ha'ayin in central Israel to the West Bank settlement of Shiloh, tracing a path described in the Book of Samuel, along with half-marathon, 10- and 5-kilometer races and a 400-meter children's race.
Lukatch Wilk from Poland (c) wins the men's race in the third annual Biblical Marathon, October 6, 2017. (Benjamin Regional Council)

The men's marathon was won by Poland's Lukatch Wilk in a time of 3:23:25. The women's marathon was won by Israeli fitness coach Ayelet Shrem in 4:12:33.

The largely-uphill race rises a total of 1,097 meters from start to finish, making it one of the more challenging marathons in the world.
British Pride: Lord Balfour discusses his great-uncle's declaration
ON NOVEMBER 2, 1917, during the First World War, UK foreign secretary Lord Arthur Balfour sent a letter to the leader of the British Jewish community, Lord Walter Rothschild, expressing the British government's support for a Jewish national home in the area then known as Palestine.

"His Majesty's government view with favour the establishment in Palestine of a national home for the Jewish people, and will use their best endeavours to facilitate the achievement of this object," he wrote.

The declaration marked the first public support for Zionism by a major political power. The term "national home" had no precedent in international law, and was intentionally vague as to whether a Jewish state was contemplated. In addition, the intended boundaries of Palestine were not specified, but there is no doubt that the milestone document paved the way for the establishment of the State of Israel 31 years later.

Ahead of the 100th anniversary of the declaration in November, Roderick, Lord Balfour, the 5th Earl of Balfour and the great-grandson of Arthur's brother, Eustace James Anthony Balfour, is attending a special conference at Jerusalem's Mishkenot Sha'ananim on September 13 and 14. Israeli and British officials and experts are scheduled to discuss the importance of the historic declaration and British-Israeli relations at the gathering, entitled "From Balfour to Brexit."

Arthur James Balfour (AJB) never married and died childless. Roderick, Lord Balfour, his closest living relative, is the founder and director of London's Virtus Trust financial group. He was born in 1948, 18 years after the death of AJB, and never actually met him. However, he says the family remains immensely proud of the statesman and his contribution to the course of modern Jewish history.

"I'm happy to come to Israel because I realize that the Balfour Declaration, in his name means an awful lot to Jews in Israel and the Diaspora," he tells The Jerusalem Report in an exclusive interview. "And the Diaspora is as important for me as Israel in terms of having a home for the Jews, where they can go to if persecution arises again. I see it very much as a humanitarian gesture against the background of what was happening at the time."
Remembering Beersheba's heroes, the Aborigines willing to die for their country
Two years into World War I, the reality of the blood-soaked battlefields had become well-known in Australia. It was harder to find men willing to enlist and, yet, there was young Jack Stacey.

Just 19, Stacey had been working as a stockman in northern NSW when he turned up at the Narrabri Depot in May 1916. The enlisting officer noted his particulars: Stacey had black hair and brown eyes and his religion was Church of England. As for his complexion, they put that down as "dark" while also noting that he had a scar, most likely tribal, on the outer side of his right leg.

It's difficult to believe that the AIF did not know that Stacey was indigenous and the enlisting officer would certainly have known that Aboriginal Australians were not, as a rule, permitted to serve their country.

Did Jack lie about his parentage, or did the enlisting officer turn a blind eye? We will not know for certain and yet, on October 31, 1917, there was Stacey again, storming across the Palestinian desert, and sailing across the Turkish trenches, to capture Beersheba for the Allies, as part of the famed charge of the Lighthorse brigade. "He was prepared to die for his country," says Stacey's great-grandson Lance Waters. "And he wasn't even a full citizen."

It is a remarkable story, but not unique: the Australian War Memorial estimates more than 1000 ­indigenous Australians served in World War I, including 100 in the Lighthorse, despite regulations that discouraged their enlistment.

"They rushed to sign up in 1914, and kept signing up," says Jennifer Symonds, co-ordinator of the Rona Tranby Australian Light Horse Project that will next week see descendants of Aboriginal Lighthorse soldiers return to ­Israel to mark the centenary of the charge, and to pay their respects. "Like anyone else, they wanted adventure, they wanted full pay, and they loved their country."
Gal Gadot, Jimmy Fallon sample Israeli chocolate on The Tonight Show
Gal Gadot shared a taste of home with TV host Jimmy Fallon on The Tonight Show Thursday — when she and Fallon sampled Israeli chocolate together.

Discussing the upcoming Halloween holiday, the pair were discussing their favorite candies, and Fallon whipped out what Gadot said was her No. 1 choice.

"Shokolad para," she called it, which literally means cow chocolate, but refers to the Elite brand that always features a cow on the label. Gadot wanted Fallon to try the version that is filled with pop rocks, which explode in your mouth as you chew.

The pair happily crunched away, and even leaned into the microphone for the full sound effect.

But then Gadot had to try a classic American candy she'd never had before — Reese's peanut butter cups. After taking a bite, she said "pretty good — I can't believe I've never tried it." Considering how readily available they are in Israel, it's a wonder Gadot has never sampled one before.
---
---
We have lots of ideas, but we need more resources to be even more effective. Please
donate today
to help get the message out and to help defend Israel.