From Ian:
---
UN chief heckled at NY synagogue during Holocaust speech
UN Director General Ban Ki-moon was met with jeers and heckling Saturday at the Park East Synagogue in New York, where he delivered an address in honor of International Holocaust Remembrance Day.
Congregants at the Manhattan synagogue accused the UN chief of justifying terror, with some saying his comments attributing a wave of near-daily Palestinian attacks to "frustration" was like rationalizing the 9/11 attacks, the Walla news site reported.
Two weeks ago, Ban's comments — that "it is human nature to react to occupation, which often serves as a potent incubator of hate and extremism" — drew a furious response from Israel.
Prime Minister Benjamin Netanyahu accused him of "stoking terror." The UN has "lost its neutrality and its moral force, and these statements by the secretary-general do nothing to improve its situation," he said in an angry video statement.
Ban subsequently reiterated his harsh criticism of Israel's policies in the West Bank, but stressed that his words under no circumstances amounted to a justification for terror attacks.
Ban did not mention Israel in his speech on Saturday.
Israeli envoy Danon: Palestinians citing UN Secretary General to excuse terror
In a speech at the monthly Security Council debate on the Middle East earlier this month, Secretary- General Ban Ki- Moon, addressing the issue of Palestinian terror, said that "as oppressed peoples have demonstrated throughout the ages, it is human nature to react to occupation, which often serves as a potent incubator of hate and extremism."
Ban made his remarks on the same day that terrorist victim Shlomit Krigman, 23, was buried in Jerusalem. The young woman was fatally stabbed on Monday evening by two Palestinian terrorists.
"Palestinian terrorism is using your words to excuse its actions," Danon wrote in response to the statements made by the Fatah spokesperson.
"Your words have created two categories of terrorism: Terror against Israel, and then the rest of the world," Danon explained.
Danon explained to the Secretary General that an additional terrorist attack had been executed in Israel's capital city of Jerusalem since his statements, and that only the bravery of Hadar Cohen, a 19 year old police officer, prevented a large scale attack by paying the price of her life.
"Since when is it the job of the UN to find justifications for terror?," asked Danon. "Since when does the UN create two categories for terrorism and its victims?"
In closing, Danon wrote, "I urge you to retract your statements and to make it clear that there is no justification for the bloodshed of Israeli victims."
Jewish boy, 11, stabbed and wounded in Ramle
An 11-year-old Jewish boy was stabbed and wounded Monday in an attack in the central Israeli town of Ramle.
The attacker fled the scene, apparently toward the Jawaresh neighborhood of the city.
The boy was hospitalized with moderate injuries, the Magen David Adom emergency service said. The child said that the assailant was an Arab. A 17-year-old Arab youth was arrested a short time later on suspicion of carrying out the attack.
The victim said he was walking down the street when an Arab teen asked him for a lighter, and stabbed him when he answered he did not have one.
Khaled Abu Toameh:
Iran Infiltrates the West Bank
Al-Sabireen, Iran's new ally, first popped up in the Gaza Strip, where they recruited hundreds of Palestinians, many of them former members of Hamas and Islamic Jihad. Palestinian sources report that Al-Sabireen has also succeeded in enlisting many disgruntled Fatah activists who feel betrayed by the Palestinian Authority (PA) and its president, Mahmoud Abbas. This sense of betrayal is the fruit of the PA's failure to pay salaries to its former loyalists. In addition, anti-Israel incitement and indoctrination in mosques, social media and public rhetoric has radicalized Fatah members and driven them into the open arms of Islamist groups.
The Iranian-backed Al-Sabireen is already a headache for Hamas. The two terror groups share a radical ideology and both seek to destroy Israel. Nonetheless, Al-Sabireen considers Hamas "soft" on Israel because it does not wage daily terror attacks against its citizens. The "Patient Ones" are seeking Palestinians as a group to become an Iranian proxy in the region.
Buoyed by the nuclear deal and the lifting of sanctions against Tehran, Al-Sabireen members are feeling optimistic. The group recently described these developments as a "victory" for all Muslims and proof of their "pride and strength." Muslims should now unite, they said, in order to stand up to the "world's arrogance and remove the Zionist entity from the land of Palestine."
Indeed, Al-Sabireen appears to be redoubling its efforts to eliminate the "Zionist entity" and replace it with an Islamist empire. Toward that goal, the group is now seeking to extend its control beyond the Gaza Strip. The lifting of the sanctions against Iran coincided with reports that Al-Sabireen has infiltrated the West Bank, where it is working to establish terror cells to launch attacks against Israel.
According to Palestinian Authority security sources, Al-Sabireen has already located some West Bank Palestinians who were more than happy to join the group's jihad against Jews and Israel.
Middle East Strategic Outlook, February
The EU-Turkey agreement of 25 November, which provided Turkey with 3 billion euros over two years in order to stop the flow of refugees to Europe, has not achieved that goal. Speaking privately, EU officials complain that Turkey has not taken any concrete measures to reduce the flow of refugees. In our assessment, Turkey will continue to prevaricate on steps to stem the flow of refugees as pressure on the EU to give more concessions.
During the coming year there will certainly be further terrorist attacks that will push European public opinion further to the right.
We assess that Iran will continue in indirect channels with a parallel nuclear program, realized long before the 10-year target of the JCPOA.
The demand for unification of Kurdistan -- Iraqi and Syrian -- will also begin to be heard. It is highly likely that Russia will take advantage of the trend and support the Kurds, effectively turning an American ally into a Russian one.
FBI: Palestinian Muslim Plotted ISIS Attack on Detroit Church
Khalil Abu-Rayyan, 21, of Dearborn Heights has not been charged with terrorism crime. FBI says it's been tracking him since May, that he threatened attacks against police and church in support of ISIS
A 21-year-old Dearborn Heights man threatened terror attacks in support of ISIS with targets including police and a Detroit church with up to 6,000 members, according to a federal criminal complaint unsealed Thursday.
Khalil Abu-Rayyan, 21, has not been charged with any terrorism crime. In an affidavit filed in a criminal complaint on a weapons and marijuana charge, he's described as being an ISIS supporter who talked about committing violent acts of terrorism, including shootings and beheadings.
In his affidavit, FBI Special Agent Alan Southard said that Abu-Rayyan had been investigated by the FBI since May.
"Since May of 2015, the FBI has been conducting an investigation of Khalil Abu-Rayyan regarding increasingly violent threats he has made to others about committing acts of terror and martydom — including brutal acts against police officers, churchgoers and others — on behalf of the foreign terrorist organization Islamic State of Iraqi and Levant."
In one Twitter profile, Abu-Rayyan described himself as Palestinian and Muslim, according to Tweet Tunnel, which captures images of old tweets and Twitter accounts. In another Twitter profile, created Nov. 29, he says in his bio: "Trapped in this dunya," using an Islamic term for the earthly world.
Terror is now a legitimate career option in Pal Arab society but its enablers barely notice
Arnold Roth was called as a witness (as we noted here) to testify last week in Washington DC at a hearing of the House Oversight and Government Reform Committee, Subcommittee on National Security. The title given to the hearing was "Seeking Justice for Victims of Palestinian Terrorism in Israel". As a report on the DailyCaller.com website put it, "From the hearing's outset, the feelings of frustration from the committee and victims was evident."
Justice is a theme we feel gets far too little attention when the victims of terrorist savagery – and especially their rights - are considered.
Chaired by Congressman Ron DeSantis of Florida, the February 2nd enquiry had three stated goals:
- To examine the role of the Office of Justice for Victims of Overseas Terrorism (OVT)
- To highlight the threat of terrorism to Americans in Israel
- To examine U.S. policy for prosecuting overseas terrorists in the United States
It heard four oral presentations. In order, they were delivered by Brad Wiegmann, Deputy Assistant Attorney General, National Security Division - Department of Justice; Sarri Singer who founded and manages Strength to Strength, a not-for-profit that bring victims of terrorism together to share and grow from their experiences; Peter Schwartz whose nephew Ezra was murdered in a November 2015 terror attack in Gush Etzion [our post]; and Arnold Roth.
Below is an edited version of Arnold Roth's written testimony. Ordinary people like us rarely get the chance to speak to the truly powerful - we hope readers will keep that in mind even as we apologize for publishing what is almost certainly the lengthiest post in this blog's ten year history.
Baby named after terror victim Hadar Cohen
In Or Yehuda, mourning continues for Hadar Cohen who was murdered on Wednesday in Jerusalem, and in Samaria's Elon Moreh, a newborn has been named in honor of the Border Police officer.
Aryeh Arbus, who resides in Elon Moreh with his wife Ruhama, wrote on his Facebook page on Sunday that they wanted to name their daughter "Ta'ir" (illuminate) but there "was no power-source of light."
"Hadar - after we heard about your actions we found a source of light," wrote Aryeh. "Few women have been privileged to participate in saving Israel as much as you were, with strength and splendor. The spot of your fall, facing the gates of Jerusalem, increased our connection to you."
The naming comes as the upcoming month of Adar approaches. "We welcome and bless Adar, we found our source of light, you. We will admire and commend your memory."
Cohen was on guard at the Damascus Gate of Jerusalem's Old City when a terrorist shot her and a second officer. Despite being mortally wounded, Cohen managed to return fire and prevent an even worse attack by the three Arab terrorists.
Bedouin student tried to smuggle in Tunisian terrorist
An indictment is to be submitted on Monday, concluding the joint investigation into an Arab citizen of Israel in his 20s from the Bedouin town of Tel Sheva (Tel as-Sabi) located just east of Be'er Sheva.
The Bedouin student is charged with having tried to smuggle a Tunisian terrorist into Israel.
According to the suspicions, during a period in which he served as a replacement teacher at a school in Tel Sheva, the student made contact with jihadist activists in various Arab states, and agreed to help a foreign terrorist infiltrate into Israel.
The student also joined a Salafist jihadist group.
Around three weeks ago the student was arrested while on his way back from Jordan, and was transferred for interrogation.
Police dog uncovers illegal weapons being smuggled from West Bank into Israel
Israel Police officers and Defense Ministry security officials on Sunday foiled an attempt to smuggle assault rifles into Israel from the West Bank, the Southern District police said Monday.
Pictures released by the police on Monday showed a Kalashnikov assault rifle, a homemade sub-machine gun, an Israel Military Industries produced magazine clip, and what appears to be part of a LAW rocket launcher.
The weapons were seized during a search of a tractor trailer at the Tarkumiyah crossing east of Beit Guvrin on Sunday morning. Police said they received prior intelligence about the smuggling run and set up at the crossing with Defense Ministry officials, as well as a police dog named "Onyx".
After stopping the truck police said the dog honed in on the weapons, which were stashed inside the trailer of truck and wrapped tightly in plastic.
IDF soldier recounts shooting Sudanese terrorist
The soldier who eliminated the terrorist told Channel 10 that he witnessed the attack take place as he was on a bus near the station, and described how he jumped out to chase after the stabber for several hundreds meters before shooting him, inflicting wounds Hassan later died of at Barzilai Hospital in the city.
"I saw him before my eyes whip out the knife and try to stab him (the soldier) in the region of the underarm," said the soldier. "I signaled to the (bus) driver to open the door and started pursuing after him."
After getting off the bus, the soldier recalled: "I took the weapon of the stabbed soldier and pursued him (the terrorist)." After one shot the terrorist was slowed but continued running.
"I tried to stop him, and after that, another set of gunfire to the region of his legs," recalled the soldier, noting how he put an end to the flight of the escaping infiltrator terrorist.
The IDF has appraised that the attack was an act of terrorism and not criminal in nature.
An investigation revealed that the illegal immigrant previously had been held at the Holot detention center in the Negev but was released, and from there arrived in Ashkelon where he conducted the attempted murder.
Hadar Goldin's parents urge UN to help retrieve son's remains from Gaza
The parents of Lt. Hadar Goldin - who was killed during Operation Protective Edge in 2014, and whose body remains in Hamas hands in Gaza - met this Friday with Chef de Cabinet for Secretary-General Ban Ki-Moon, Edmond Mulet, in order to urge the UN to act for the return of the body of their son, as well as that of St.-Sgt. Oron Shaul, for burial in Israel.
Leah and Simcha Goldin were accompanied by Ambassador to the United Nations Danny Danon at the UN headquarters in New York.
Danon said, "Hadar Goldin was killed during a cease-fire mediated by the international community, and the UN must take responsibility, and act against Hamas to return the bodies of Hadar and Oron to Israel for burial as soon as possible."
Hadar's mother told The Jerusalem Post, "It was very moving for me to have for the first time Ambassador Danny Danon, and his team from the Foreign Ministry, accompany us."
She continued, "Representatives of the State of Israel officially stood with us, which didn't really happen until now."
Israel said set to release bodies of East Jerusalem attackers
A total of 10 bodies belonging to East Jerusalem men that have been held by Israeli authorities are to be being released in the coming days, with one being released possibly as early as Monday night, the news site Ynet reported.
According to reports Sunday night, Israel had agreed to release the remains of Ahmad Abu Shaaban and Musab al-Ghazali, both residents of East Jerusalem's Ras al-Amud neighborhood. Abu Shaaban was shot dead as he carried out a stabbing attack at Jerusalem's Central Bus Station in October. Al-Ghazali was killed while trying to stab police officers near the Jaffa Gate entrance to the Old City of Jerusalem in December.
According to the reported arrangement, attackers' families had to agree to a number of conditions, including that the funerals be small, family-only affairs held at night, and that families provide police with a cash deposit to guarantee compliance.
Coalition okays bill that allows MKs to suspend other serving lawmakers
The coalition on Monday unanimously approved new legislation by Prime Minister Benjamin Netanyahu that would allow 90 Knesset members — of the 120 in the House — to suspend colleagues for "unseemly behavior."
The prime minister lauded the coalition support for the bill, which must now make it way through a series of Knesset readings if it is to become law. Analysts said it might pass, but that it would prove unimplementable in the current parliament, in which Netanyahu's coalition numbers just 61 MKs.
In response to confusion surrounding what an MK would have to do to merit a possible suspension, Netanyahu said the bill would specify the grounds for punishment. According to reports, a decision on the length of such a suspension would be made by the Knesset Ethics Committee.
"I praise this since we need to ensure basic standards for behavior so our democracy doesn't turn, in the words of a great American jurist, into a suicide pact. It needs to look after itself and protect itself," Netanyahu said.
Poll: Most Israelis want Balad MKs expelled from Knesset
Most of the Israeli public supports taking action against Balad MKs Hanin Zoabi, Basel Ghattas and Jamal Zahalka over their meeting last week with the families of Palestinian terrorists, an Israel Hayom survey conducted Sunday by the New Wave Research Institute has found.
Asked "What course of action do you think should be taken in the case of the three Arab MKs who met with Palestinian terrorists' families?" 57% of respondents said they should be expelled from the Knesset and 35% said they should be prosecuted for incitement. Only 8% said they believed the MKs had not exceeded their authority and no action should be taken against them.
The poll comprised a random pool of 500 Jewish, Hebrew-speaking Israelis over the age of 18 and had a margin of error of 4.4%.
Scathing criticism from across the political spectrum was leveled at the Balad MKs over the meeting, held last Tuesday in east Jerusalem. Balad is one of the factions that comprise the Joint Arab List, alongside Ra'am-Ta'al and Hadash.
Army Radio reported Monday that since news of the meeting broke Friday, over 450 public complaints have been filed against Zoabi, Ghattas and Zahalka with the Knesset's Ethics Committee.
End the two-state narrative
There has never been a "two-state solution" – only a "two-state narrative." The former never existed because a "solution" to the Israel-Palestinian dispute would have required, as a threshold matter, that Palestinians accept Israel as a Jewish state, renounce terrorism, discontinue anti-Israel incitement in their schools and abandon their desire to flood Israel with so-called "refugees" from other countries who never spent a day of their lives in Israel.
Notwithstanding "agreements" reached at Camp David, Oslo, Wye Plantation and elsewhere, neither Yasser Arafat nor Mahmoud Abbas ever had any intentions to observe the minimal conditions required of a two-state solution. And not necessarily because of ideological differences, but rather because the creation of a democratic Palestinian state would have abruptly caused the end of the villainous Arafat/Abbas regime and its corrupt stranglehold on the blood money extracted for years from the US and other western nations.
The Arafat/Abbas shakedown – a masterful game of extortion played out on the world stage – goes like this: They threaten the United States that if they don't receive a massive sum of unrestricted cash, they will not be able to "restrain" terrorist attacks against Israel and other targets around the world. Such attacks will force the United States to defend Israel's right of self defense and thereby jeopardize its ability to maintain the appearance of a "balanced approach" in the Middle East.
This, in turn, will make it more difficult for America to maintain its once highly profitable relationship with the Saudis and other Gulf states. The US State Department – with a hundred-year history of anti-Semitism -- promotes the payoff of corrupt Palestinians in exchange for their completely duplicitous agreement to support a two-state solution.
With no peace talks, Labor adopts 'separation plan'
The Labor party on Sunday officially adopted the "separation plan" proposed by party head and Opposition Leader Isaac Herzog. The plan calls for taking steps to disengage from the Palestinians even without negotiations.
At the Labor party convention in Tel Aviv on Sunday, Herzog slammed Prime Minister Benjamin Netanyahu and other right-wing leaders for the diplomatic and situational reality in which Israel currently finds itself.
"We are the only ones presenting a practical solution that two-thirds of the people support," Herzog said. "The people are not buying the false propaganda of [Habayit Hayehudi leader Naftali] Bennett that the two-state solution is dead. Listen to me well, Bennett: The two-state idea is not dead. If the idea of separation [from the Palestinians] dies, the State of Israel will die."
Herzog reiterated his view that while the two-state solution is not feasible at this time, there are diplomatic and security steps Israel can take to better its situation and facilitate the future implementation of the two-state solution once conditions are ripe.
Lapid wants to 'build like crazy in Judea and Samaria blocs'
Yair Lapid (Yesh Atid) appears to be leaning to the right recently in his bid to become the next Israeli Prime Minister in future elections. While conducting a string of formal and informal meetups around the country to explain his political policies to constituents, Lapid was recorded during a meetup that took place in Ma'aleh Adumim. In the recording Lapid had said that if it were up to him, he would "build like crazy" in the blocs of towns that permeate Judea and Samaria.
According to a report that was published by Army Radio which included the recording, Lapid said that if he were Prime Minister and facing the American President he would tell the President that "I would freeze all building outside of the blocs, and build like crazy within them."
"We have the legal allocation and resources to build, in Ma'aleh Adumim alone, enough houses for 100,000 people. The reason why this isn't being done right now is that the Israeli government doesn't want to say 'I will freeze construction in one location and build in another,'" Lapid explained.
'Security aid deal might not be reached with Obama'
Prime Minister Benjamin Netanyahu told ministers at Sunday's cabinet meeting that talks with the U.S. government on a new 10-year memorandum of understanding on security assistance are ongoing but a deal may not be reached until after President Barack Obama's successor takes office next January.
"It's not yet certain that we will reach an agreement," Netanyahu said. "We are demanding an answer to Israel's security needs and there are discussions. Either we will finish this with the current administration or we will need to reach an agreement with the next administration."
Acting National Security Adviser Yaakov Nagel briefed the ministers on the strategic situation facing Israel in 2016. Nagel told the ministers that Israel is seeking around $5 billion in annual security aid from the U.S., up from the current total of around $3.1 billion.
In recent days, a delegation of U.S. officials, led by Yael Lempert, visited Israel for talks on the new memorandum of understanding. The current memorandum of understanding is set to expire in 2017.
Haniyeh headlines Turkish conference to 'liberate Jerusalem'
Ismail Haniyeh, Hamas's deputy leader and in practice the ruler of Gaza, recently left for a visit to Turkey where he took part on Saturday in a "Together We Will Liberate Jerusalem" conference in Ankara.
Haniyeh gave a speech at the conference, in which called on the Arab and Muslim states to renew their actions to remove the Israeli naval blockade on Gaza, which is meant to prevent the influx of weapons to Hamas and other terror groups.
The conference was organized by an international coalition of student and youth groups in support of Jerusalem and "Palestine," with a goal of strengthening the ties between the anti-Israeli student and youth groups. Activists from no fewer than 30 countries are taking part in the conference.
Ziyad Abu Mahla, chairperson of the conference, said at the opening speech of the event that the conference will try to devise a unified plan to "liberate" Jerusalem through various forms, including through scientific, ideological, media-based, technological, and diplomatic means - as well as "armed struggle."
PreOccupiedTerritory:
EU To Fund New Panthers After Broncos Demolish Them (satire)
Following the dismantling of a Carolina Panthers squad by the Denver Broncos on Sunday, the foreign policy arm of the European Union announced that it would fund the reconstruction of the Panthers just as it sponsors the illegal construction of Palestinian buildings in territory left in Israeli control under the 1993 Oslo Accords.
Under the stewardship of quarterback Peyton Manning, the Broncos offense provided enough to maintain a lead they never relinquished once their team's defense scored the game's first touchdown. The takedown of vaunted Panthers quarterback Cam Newton and his undefeated regular-season team shocked many fans and analysts, as well as prompting the European Commission to approve funding for new Panthers destroyed in the Broncos assault. The move comes despite American objections to foreign intervention in the country's affairs, and the Super Bowl constitutes the most American of affairs. National Football League officials expressed opposition.
Commission President Wroclaw Buttinski told reporters the program will be modeled very closely on the prototype activities in Israeli-controlled territory. "There are parts of the territory covered under Oslo that remained under full Israeli civil control, and that is where the Commission underwrites structures put up without the knowledge or consent of the authorities, in clear violation of the law" he explained. "We do this because we have a very specific desire to see Israel relinquish all the territories it took in 1967, no matter how indefensible it renders her, no matter how partial it makes us as a so-called broker and witness to the Oslo agreement, and no matter how much that policy departs from the intent of UN Resolution 242, which we purport to be upholding."
Israel said to okay work permits for 30,000 more Palestinians
The security cabinet on Sunday approved an outline for a plan to grant work permits to 30,000 Palestinian laborers from the West Bank, a move that would allow them to work in Israel.
According to a report in the Haaretz newspaper on Monday, the laborers are expected to work mostly in such professions as construction, infrastructure, services, and agriculture.
An advance version of the plan was presented to the security cabinet by the commander of the Defense Ministry's Coordinator of Government Activities in the Territories, Major General Yoav Mordechai, on Sunday. A more detailed plan will be delivered to the full cabinet in the coming weeks, the report said.
The Palestinian candidates for work permits will first have to receive Shin Bet clearance.
Kashrut certification pulled from PA West Bank factories over 'security concerns'
Several food factories based in Palestinian-administered areas of the West Bank whose products are certified as kosher and are imported into the Israeli market have lost their kashrut certification since the beginning of the year because the security situation in those areas has prevented kashrut inspectors from conducting regular inspections.
Factory owners, however, argue that there has been no change in the ability of inspectors to gain access to the food plants.
Several food factories in the Nablus industrial zone produce kosher food products that are subsequently brought into Israel, similar to kosher food items imported from other parts of the world.
For food to be marked as kosher, it must be certified as such by the Chief Rabbinate though other kashrut-licensing authorities can provide supervision services as long as they do not use the term "kashrut."
Khaled Abu Toameh:
Hamas and Fatah make yet another try at reconciliation
Hamas and Fatah representatives were scheduled to begin talks in Doha, Qatar, on Sunday in yet another bid to end their dispute and implement previous reconciliation agreements signed between the two sides.
On the eve of the talks, both Hamas and Fatah expressed cautious optimism regarding the prospects of reaching a deal that would end their rift.
The Fatah team is led by Azzam al-Ahmed and Sakher Bsaisso, while Hamas dispatched a delegation to the talks headed by Musa Abu Marzouk.
Some reports suggested that Hamas leader Khaled Marshal may participate in the discussions.
The two parties are expected to discuss ways of implementing previous reconciliation agreements, holding presidential and legislative elections and paying salaries to some 40,000 civil servants employed by the former Hamas government in the Gaza Strip.
In addition, the two parties are scheduled to discuss the possibility of forming a new Palestinian unity government.
New Gaza tunnel collapse brings death toll to 10
A Palestinian Arab died on Monday when an illegal smuggling tunnel he was trying to restore collapsed near Gaza's border with Egypt, Palestinian medical and security sources said.
The death brings to 10 the number of Gazans killed in four separate tunnel collapses in the last two weeks, with the rest of them being Hamas terrorists trying to rebuild the attack tunnels breaching into Israel.
The man was killed "as a result of a collapse of a mass of sand" inside a tunnel previously used to smuggle goods, a security source said.
He had been trying to restore the damage caused by Egypt flooding the tunnel, the source added.
A medical source identified him as Mussa Jaber al-Maadi, 24 and from Rafah in southern Gaza.
Nine other Palestinians died in two unrelated tunnel collapses in the past two weeks, all of them members of the Al-Qassam Brigades - the "military wing" of the Hamas terrorist organization which controls Gaza.
Iran Financing Speedy Construction of Hamas Terror Tunnels
Utilizing critical Iranian funds, Hamas has pressed on with completing the restoration of its network of tunnels, including those reaching into Israeli territory, a top Hamas diplomatic source told Breitbart Jerusalem.
"The military wing has ensured the preparedness of our tunnels some time ahead of schedule," the Hamas source said.
Seven Hamas militants were killed last week, and another two on Tuesday, while working to restore tunnels slated to serve as launching pads for attacks on Israel.
The Hamas source added that the expedited project was made possible thanks to a grant from the Iranian government.
Despite tensions between Hamas' political leadership and Iran, he stressed, Tehran's financial support for the organization's military wing has been unhindered, and the relationship between the field commanders and Iran's Revolutionary Guards remains cordial. This was recently expressed by an exchange of condolences between Hamas and Hezbollah over the killing of their respective operatives in action.
The Hamas source also said that Iran's financial support has no connection to the lifting of international sanctions on the Tehran regime last month.
HRW condemns Hamas execution of one of its own men
Human Rights Watch has condemned Hamas' execution of one of its own fighters after the Palestinian terrorist group's military wing said the killing was carried out at the weekend.
The Al-Qassam Brigades - the armed wing of Hamas which rules the Gaza Strip - said it had executed one of its members on Sunday, with sources familiar with the case calling him a senior official accused of spying for Israel.
"The Al-Qassam Brigades announce that the death penalty pronounced against its member Mahmud Eshtawi has been applied today," the Brigades said in a statement.
Responding to the announcement, Sari Bashi, the Israel and Palestine director at Human Rights Watch, called it "another extra-judicial killing by forces linked to Hamas."
"If Hamas really cares about defending the rights of Palestinian people, it will act to punish and prevent the killing of any Palestinian in rogue procedures outside the semblance of law and justice," said Bashi.
'ISIS operatives in Sinai are receiving medical treatment at Hamas hospitals in Gaza'
Islamic State terrorists in Egypt's Sinai Peninsula have received medical treatment in Gaza Strip hospitals, Maj.-Gen. Yoav Mordechai, the coordinator of government activities in the territories, charged in an interview with online Arabic newspaper Elaph on Monday.
"We have received authenticated reports that ISIS members in Sinai entered the Gaza Strip through tunnels in order to receive treatment at Hamas hospitals," Mordechai said.
The ISIS operatives are admitted to Gaza from Sinai through the same tunnels used to smuggle explosives, weapons and other goods on the orders of Hamas's military wing, he added.
Mordechai said that Hamas started allowing the ISIS members in for treatment recently in exchange for money, weapons and goods. The move is an attempt to make up for losses to Hamas's coffers suffered due to Egypt's policy of destroying tunnels between Sinai and Gaza, the general said.
Egypt has implemented a policy of flooding the tunnels as part of its effort to fight ISIS terrorists in Sinai, who the regime of Egyptian President Abdul Fattah al-Sisi believes are receiving support from Hamas in Gaza.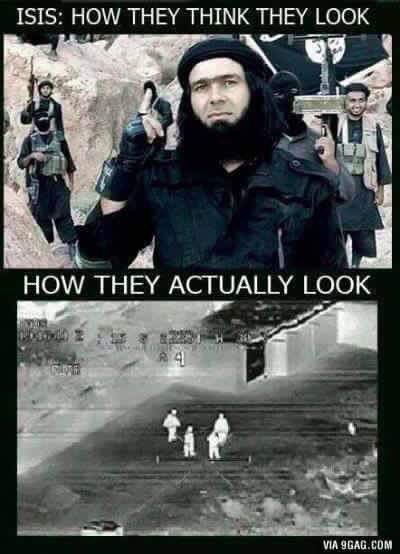 ---
| | | | |
| --- | --- | --- | --- |
| We have lots of ideas, but we need more resources to be even more effective. Please donate today to help get the message out and to help defend Israel. | | | |