From Ian:
---
Letter to Ban Ki-moon on Terrorism & "Human Nature"
Dear Secretary-General Ban Ki-moon,
Tomorrow when you attend synagogue to mark International Holocaust Remembrance Day—after two weeks when you singled out Israel at the Security Council and in the New York Times—I hope you will pay heed to the following verses of Exodus in the weekly Bible portion that will be read out before the congregation:
"Do not spread a false report… Do not follow the crowd to do evil; neither shall you testify in a dispute by siding with the multitude to pervert justice." (Exodus XXIII)
As you begin your 10th year as Secretary-General of the United Nations, I hope you reflect upon these words, and on how your conduct has changed over time.
Because I remember when, during your first year in office, in 2007, you admirably criticized the Human Rights Council after it decided to permanently single out Israel under a special agenda item at every one of its meetings. You were sharply rebuked for this by the 56-strong Islamic group.
Today, perhaps because you have been stung by such rebukes from the multitude that dominates your organization—including the 120-strong Non-Aligned Movement, now chaired by Iran—too often your own actions, and those carried out by U.N. officials under your command, spread false reports, follow the crowd to do evil, and deliver testimony that perverts justice.
Mr. Secretary-General, your op-ed was entitled "Don't shoot the messenger, Israel." Perhaps you ought to consider that the U.N. is not a messenger here, but a key actor; and that, too often, your organization's actions encourage, enable and legitimize terrorism.
If you unequivocally condemn terrorism that strikes French, American, and Nigerian victims, without expressing sympathy and understanding with the alleged grievances of the murderers, you should do no different when the victims are Israelis.
I conclude again with the words of the Bible:
"Do not spread a false report… Do not follow the crowd to do evil; neither shall you testify in a dispute by siding with the multitude to pervert justice."
Poll: Palestinian support for 'intifada' is falling
During a similar poll that was conducted in November, 63 percent of the people asked responded that they were in favor of another intifada breaking out. In the recent poll that number diminished to only 42 percent. A majority of Palestinians who answered, some 54 percent, said that they were against another intifada breaking out. 50 percent believe that such an intifada would delay the establishment of a Palestinian state.
Other statistics that were published in the poll included results from questions about Palestinian governance and hypothetical election results. Through the responses it was revealed that 79 percent of Palestinians are against the dissolution of the Palestinian Authority and returning full control of area "A" to Israel, whereas 14 percent of Palestinians support the move.
Questions regarding the Palestinian leadership to follow President Mahmoud Abbas were asked, and based upon the answers Fatah would gain a minority government in both the PA and Gaza. However an overwhelming majority felt that open elections were the best method to select their next leader.
Senior PA official: 'Do we have to hijack planes for you to care about our cause?'
A senior Palestinian Authority official has suggested that the West ignores the Palestinians when they maintain security, rhetorically asking if they have to resort to "hijacking planes" and "destroying airports" to garner Western support for the Palestinian cause.
In an interview translated by MEMRI on the PA-backed station Awdha TV last week, Nabil Sha'ath asserted that being moderate does not turn heads.
He sought to substantiate his claim by drawing attention to the ongoing refugee situation in Europe: "If the Syrian problem had not been exported to Europe - through refugees, on the one hand, and terrorism, on the other - the Europeans would not have cared even if the entire Syrian people had died."
Sha'ath stated that the European decision to finally deal with the Syrian crisis was not motivated by good-willed humanitarianism, but rather by a fear that the massive influx of "non-Anglo-Saxon" refugees would alter the composition of the population.
"But when all of a sudden there were four million Syrian refugees in Europe, and when this was accompanied by ISIS operations in France and elsewhere...it started a debate about racial transformation, the entrance of non-white, non-European races," he said in the interview.
Nabil Shaath on International Peace Conference: Anything Is Better than U.S.-Led Negotiations
Hamas calls for suicide bombings in Israeli buses
The Palestinian terror group Hamas called Sunday on activists to carry out suicide bombing attacks against Israelis, specifically on buses, in a manner reminiscent of the devastating attacks of the 2000-2005 Second Intifada.
In a music video posted online, Hamas, the de-facto ruler of the Gaza Strip, praised terrorists who target civilians in front of a burning green-and-white Egged bus, Israel's main public transportation provider.
"To die as a martyr for Al-Aqsa [Mosque] gives the explosive device more and more force," the song posted by the official Hamas channel Al-Aqsa TV said.
"The intifada is not an intifada if the bus roof doesn't fly off."
The song praised terrorists who perpetrate attacks, claiming they served to "humble" Prime Minister Benjamin Netanyahu.
British ISIS torturer traveled to Gaza with George Galloway
Prior to leaving the UK Kotey was a key member of a Muslim gang known as the London Boys, which became known to police for advocating violence, particularly after several gang members were involved in terrorist plots.
In 2009, Kotey left the UK along with Reza Afsharzadegan - a leader of the London Boys - as part of a convoy to support Hamas in Gaza led by then-MP George Galloway. The so-called "Viva Palestina" initiative was comprised of 110 vehicles, and all the cash and aid it raised was handed directly to Gaza's Islamist rulers. Today, Galloway is standing for election as Mayor of London.
Nine convoy participants were arrested by British security forces on terrorism charges before they were able to depart, though all were later released without charge.
British jihadis - many of them born in the UK - have figured significantly among the group's western recruits, both in terms of numbers and their relatively high profiles due to their value as propaganda tools.
Earlier this year, an ISIS execution video featured yet another British-accented jihadist, who analysts believe has already been identified by intelligence agencies.
Watch: Terrorist flees after stabbing elderly woman
As the massive manhunt continues Sunday after the Arab terrorist who a day before stabbed an elderly Jewish woman as she shopped in the Bedouin city of Rahat, security camera footage has been released showing the assailant fleeing the scene of the crime.
The terrorist, aged in his 20s, stabbed and moderately wounded 65-year-old Shlomit Gonen in the neck as she shopped in the southern city's market on Saturday.
Checkpoints have been deployed at all the entrances to Rahat as well as in several surrounding towns and villages, to try and catch the elusive stabber.
Gonen was evacuated to Soroka Medical Center in Be'er Sheva, where her condition has improved.
Soldier lightly hurt in attack by Sudanese national in Ashkelon
A soldier was stabbed and lightly wounded in a suspected terror attack in an Ashkelon residential neighborhood Sunday morning, by an assailant later identified as a Sudanese national.
The stabbing took place shortly after 8 p.m., when a soldier standing at a bus station near the entrance to the Neot Ashkelon neighborhood was stabbed by a man who fled the scene on foot.
Ashkelon Police Chief, Ch. Supt Shimon Portal, said that a soldier who was on a bus pulling up at the station saw the attack take place and got off the bus to give chase. The soldier took the assault rifle of the wounded soldier and borrowed a clip from another soldier and he and two civilians began to give chase.
The three chased after the attacker for several blocks into Neot Ashkelon, with the soldier shooting the man once, and then a second time after he continued running, Portal said.
The civilians and the soldier then managed to apprehend the man, who was badly wounded from the two gunshots. Portal said police who then arrived at the scene managed to clear a crowd of irate locals before they could harm the man.
The assailant was later ruled dead by medical personnel at Barzilai Medical Center in Ashkelon.
PMW:
The personal story of PMW's Egyptian translator, as reported in Israeli daily Yediot Aharonot
Meira Ovadia has been monitoring the official Palestinian Authority television channel for 8 years already. For hours upon hours, she watches news broadcasts, guest shows and children's programs and translates statements relating to the State of Israel and the Jewish people.
On May 29, 2015, for example, she saw on one of the children's shows a girl of about 13 years, her hair flowing over her shoulders, reciting the following poem: "O Sons of Zion, O most evil among creations\ O barbaric monkeys\ Jerusalem vomits from within it your impurity." Ovadia also saw that the girl received applause and a "Bravo!" from the host of the program, a lovely Palestinian woman who was carefully made-up and wore a blue head scarf.
But Ovadia is no longer shocked. The Jerusalem-based research institute Palestinian Media Watch, where she is one of 17 employees, has been monitoring media broadcasts and educational programming for almost 20 years, and the employees have encountered many expressions of incitement and bottomless hatred. Most of the employees have come from Arabic-speaking Israeli army intelligence units, and as such they prefer not to divulge their identities. Ovadia, whose mother tongue is Arabic, has no problem exposing her identity, but she does have a deep identity crisis.
Why doesn't Mom wear a veil
Ovadia, now 25, was born and raised in Al-Ma'moura, a high-scale neighborhood in Alexandria, Egypt, under the name Maysa Abdallah. She lived there until the age of 15. Her wealthy family had a successful fashion factory, and for many years she lived comfortably. She didn't even know she was Jewish until 2005.
PreOccupiedTerritory:
If Only There Were A Way To Link Palestinian Incitement With Violence (satire)
By the BBC, Guardian, NY Times, Associated Press, Reuters, Agence France-Presse, Times of London, CNN, CBS News, Globe and Mail, Independent, and Los Angeles Times
Responsible journalists know that jumping to conclusions about the causes of an event only muddies the picture. That is why our organizations and others operating in the Israel-Palestine theater eschew direct mention of the unceasing incitement to violence produced and disseminated by official Palestinian sources, and instead hew to the trope of Israeli occupation as the cause of the attacks.
History itself will be written using the records we newspeople create, and the burden of that knowledge dictates that we exercise utmost integrity. The fact that not a single attacker has cited the occupation before or after perpetrating the stabbings, shootings, firebombings, vehicular assaults, or other assaults might make lesser intellects think something is going on besides resistance to occupation, but we cannot rush to judgment.
The narrative of vengeance for the deaths of earlier attackers, or the explicit invocation by Palestinian assailants of alleged Israeli designs on Al Aqsa, must of course be observed, but under no circumstances may we allow such data to influence the prevailing editorial line. Focusing on what the Palestinians themselves say in their media can only distract from the primary story as established by generations of journalists. If there were some evidence that Palestinian incitement were contributing to the violence – aside from the daily broadcasts in praise of attackers; the pensions paid to families of attackers; the streets and public facilities named for attackers; the official visits of Palestinian dignitaries to the families of attackers; the myriad social media posts by attackers citing all sorts of motives and not the occupation; and glorification of martyrdom in general – we would of course consider including it in our reports.
Netanyahu: Arab MKs are building walls of hatred
Prime Minister Benjamin Netanyahu on Sunday denounced the actions of Balad MKs Hanin Zoabi, Jamal Zahalka and Basel Ghattas, who last week met with the families of Palestinian terrorists, saying the Arab MKs were "building walls of hatred."
Scathing criticism was leveled at the three over the weekend, once news of the meeting broke. Other Joint Arab List members were reportedly oblivious to the visit, held last Tuesday in secret. Balad is one of the factions that comprise the Joint Arab List, alongside Ra'am-Ta'al and Hadash.
Speaking ahead of the weekly cabinet meeting, Netanyahu said: "Three Balad MKs went on a condolence visit with the families of murderers, people who killed Israeli citizens. I believe many in the Israeli public do not feel that these MKs represent them. We are sparing no effort to integrate Arab citizens in Israeli society, and they [Balad MKs] are doing the exact opposite -- they are building walls of hatred. I try to imagine what would happen in the British Parliament or the U.S. Congress if MPs or congressmen were to observe a moment of silence in memory of those who murdered British or American citizens. I think it would cause a great outcry, and rightly so."
PM mulls legal moves against Arab MKs who met with terrorists' families
Prime Minister Benjamin Netanyahu on Saturday evening asked Attorney General Avichai Mandelblit to explore the legal steps that could be taken against three Arab MKs who held a meeting with the relatives of terrorists killed carrying out attacks on Israelis.
Netanyahu and Knesset Speaker Yuli Edelstein said Thursday that they were jointly lodging an unprecedented complaint to the Knesset's Ethics Committee against the three, saying the meeting constituted incitement and "encouragement to murder."
In a statement Thursday, Netanyahu said the MKs were "not worthy to serve" in the Knesset.
"Members of Knesset who go to comfort the families of terrorists who murdered Israelis do not deserve to be in the Israeli Knesset," he said.
Netanyahu floats bill to suspend MKs for 'unseemly behavior'
Prime Minister Benjamin Netanyahu on Sunday said he would advance a bill to suspend lawmakers from the Knesset for "unseemly behavior."
Netanyahu announced he would submit the legislation, which would require a 90-MK majority to boot a lawmaker, after consultations with coalition parties. A similar measure is in place to oust the president or Knesset speaker under similar circumstances.
The bill would target lawmakers accused of "unseemly behavior," Netanyahu said. He did not elaborate on what the parameters of such behavior would include, and how long the suspension would last.
Netanyahu was following up on statements he made earlier Sunday to the effect that he would promote legislation that would disqualify lawmakers who follow in the footsteps of three Arab Knesset members who last week met with families of terrorists and reportedly expressed solidarity with them. On Sunday, Attorney General Avichai Mandelblit told police to investigate the visit.
Lawmaker Zoabi gets 6-month suspended sentence, fine for insulting cops
The Nazareth Magistrate's Court sentenced Knesset member Hanin Zoabi Sunday to a suspended sentence of six months and a NIS 3,000 ($750) fine for insulting civil servants.
Zoabi, a Joint (Arab) List MK from the Balad faction, verbally assaulted Israel Police officers of Arab descent during riots that erupted in Nazareth after the kidnapping and murder of East Jerusalem teen Muhammed Abu Khdeir in July 2014.
She will be on parole for a period of three years.
Zoabi gave up her Knesset immunity as part of a plea deal and also apologized for the incident.
In July 2014, Zoabi called a group of Arab policemen traitors after protesting the detention of several youths during riots in Nazareth following the murder of Abu Khdeir.
Disagreements delay security camera deployment on Temple Mount
The official detailed the disagreements that the different parties are having regarding the issues. He listed three main points of dissent which are: Who will have access to the footage from the cameras? Will one side be able to edit or pause the transmission?
And where will the cameras be physically positioned?
Israel wants the cameras positioned throughout the complex including inside the Al-Aqsa Mosque and the Dome of the Rock in order to show that these sites are being used to store weapons and rocks that are used against Israeli police.
Senior diplomats have expressed concerns that a solution to the arguments will not be found before Passover. The fear is that when Jewish and Christian worshipers come from abroad and the number of visitors to the Temple Mount increases the attacks will intensify as well.
"If we reach that point and there will still not be agreements then all the tensions we saw around the Jewish holidays in September can start again," the official said.
Talks are continuing and negotiators on both sides are updating their national leaders.
PM said worried Obama may go against Israel as term expires
Prime Minister Benjamin Netanyahu is worried that the Obama administration will use its final weeks in office to back UN Security Council decisions and other measures detrimental to Israel, Army Radio reported on Sunday.
Netanyahu has therefore been trying to persuade his ministerial colleagues to approve a series of measures to boost the West Bank economy and show Israel's commitment to improving the Palestinians' lives, but has been stymied by opposition in the security cabinet by ministers including Naftali Bennett, Ayelet Shaked and Ze'ev Elkin, the report said.
Public Security Minister Gilad Erdan of the prime minister's Likud party told the radio station Sunday morning, however, that he did not believe the Obama administration would back or fail to veto UN resolutions supporting Palestinian statehood or similar measures to impose terms. "It's inconceivable that President Obama has any such intention," said Erdan, "given that he and his administration emphasize that the solution to the conflict requires direct negotiations and compromise between the two sides themselves."
Erdan also said he would personally back measures to improve the quality of life for the Palestinians in the territories, and that he believed Netanyahu would be able to secure majority support in the security cabinet, of which he is a member, for such measures if and when needed.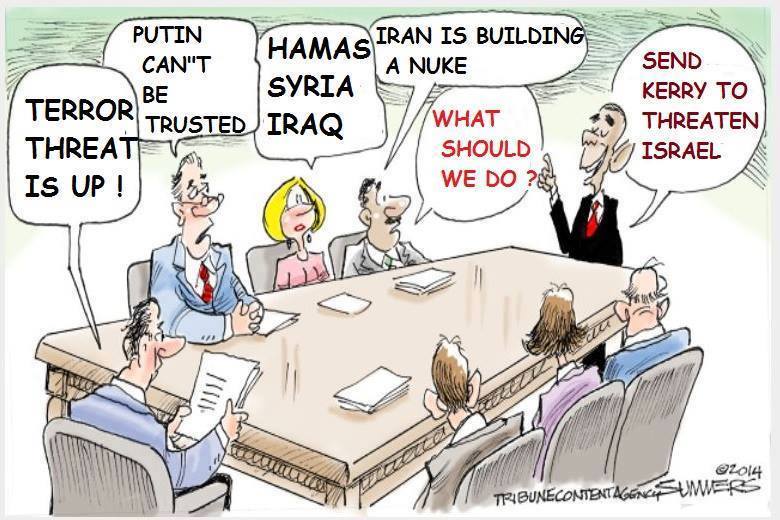 Sanders in 1990: US must pressure Israel on Palestinians
In 1990, on the eve of his election to the US House of Representatives as a socialist, Sanders named the kibbutz where he volunteered as Sha'ar HaAmakim, a fact Melman published in his Haaretz interview.
But the very fact that journalists had to go to the archives in an effort to sleuth out the location of the 22-year-old Sanders's volunteering highlights the senator's reticence in raising his views on and ties to Israel in the current campaign.
Sanders has long been critical of Israeli settlement building and its conduct of recent fighting against Hamas in Gaza, but has also been vocal about Israel's right to defend itself against attack.
The republication of the 1990 interview last week suggests that Sanders's criticism is not new.
"I'd like to see the United States pressing Israel more on the Palestinian issue," he said in 1990, according to an English translation of the Hebrew translation of Sanders's original English-language interview with Melman.
He also had some choice words about Israel's willingness to sell weapons in the Western Hemisphere at the time.
"As a Jew, I feel quite ashamed at Israel's involvement in this continent" – i.e., Central and South America. "It's embarrassing that Israel of all nations is selling guns to the worst of all regimes. Why do you need to be the mercenaries of the American government?" he demanded.
Albright: Sanders 'not knowledgeable' on foreign policy
Albright, who served as both secretary of state and US ambassador to the United Nations under former President Bill Clinton, is a strong supporter of former secretary of state Hillary Clinton's bid for the White House, and is spending the weekend campaigning for her in New Hampshire ahead of Tuesday's primary contest, where polls show Sanders to be a formidable challenger to the presumptive Democratic frontrunner.
Before introducing Clinton at a campaign stop in Concord, New Hampshire, Albright spoke with MSNBC's Kristen Welker about her concerns over the prospect of Sanders executing foreign policy.
"I've been very concerned about his lack of knowledge" she said. "Interestingly enough, one of my students just tweeted and said, 'If he were in my class I would tell him to rewrite the paper,' because he really, I think, does not know the things."
EU demands Israel stop demolishing illegal Arab settlements
The European Union on Saturday called on Israel to halt the demolition of illegal Palestinian buildings, some of which are EU-funded, and reiterated its opposition to building Jewish homes in Judea and Samaria.
"In the past weeks there have been a number of developments in Area C of the West Bank, which risk undermining the viability of a future Palestinian state and driving the parties yet further apart," the EU diplomatic service said in a statement.
It referred to Israel's decision on January 25 to declare 154 hectares (380 acres) of land near Jericho in Judea as state land, with reported plans to build around 150 new residences.
This was followed by the demolition of several illegal, EU-funded structures in the south Hevron hills on Wednesday.
"This is particularly concerning both because of the extent of the demolitions and also the number of vulnerable individuals affected, including children who need support," the EU said, adding that "demolitions included EU-funded structures."
"We call on the Israeli authorities to reverse the decisions taken and to halt further demolitions," it said.
Israel mulling twin gas pipelines to Turkey, Greece
Israel is looking to exploit its substantial natural gas reserves with two potential pipeline projects to Turkey and Greece, its Energy Minister Yuval Steinitz announced Sunday.
"If things improve with Turkey… gas could both be sold to Turkey, and to Greece via Turkey," Steinitz told Kathimerini daily.
Israel and Turkey have reportedly been working on a rapprochement after falling out over the storming by Israeli commandos in 2010 of a Turkish flotilla to Gaza.
Steinitz added: "If important reserves are discovered in Israel and Egypt, or even in Egypt, this could justify the construction of a long pipeline to Greece."
Netanyahu: 'Incessant Palestinian incitement' to blame for West Bank synagogue arson
Prime Minister Benjamin Netanyahu on Saturday night responded to a synagogue arson in the Givat Sorek outpost in the West Bank, saying the incident resulted from "incessant Palestinian incitement."
The premier vowed that Israel would prosecute the perpetrators of the crime in the structure in the West Bank's Gush Etzion bloc.
"A synagogue in Givat Sorek, in Gush Etzion, was set on fire by Palestinians on Saturday night," Netanyahu said in Facebook statement, "I expect the international community to condemn the desecration of a synagogue, an act that is the result of incessant Palestinian incitement."
According to police, vandals attempted to torch the synagogue - dedicated to Eyal Ifrach, Gil-Ad Shaer and Naftali Fraenkel - the three Israeli youth whose kidnapping and murder in June 2014 led in part to the IDF's operation against Hamas that summer.
Muslim leaders in Israel condemn synagogue arson
Sheikh Mohammed Kaiyuan Abu Ali, the chairman of the council of Muslim religious leaders in Israel, spoke with Israel's Chief Ashkenazic Rabbi David Lau on Sunday after a tent in Givat Sorek housing a synagogue was burnt down.
Located near Karmei Tzur in Gush Etzion, the synagogue's Torah scrolls were among the holy books burned in the attack.
During their conversation, the Sheikh condemned the arson, particularly the burning of holy books, noting, "In my name, and on behalf of all imams, we condemn this act and hope another disaster like this doesn't happen again in any holy place."
"We hope the perpetrators will be caught and that they will be punished to the fullest extent of the law," he added.
Security establishment furious with minister after making Egypt-Israel cooperation public
The defense establishment is furious with Infrastructure, Energy and Water Minister Yuval Steinitz after learning of the comments he made on Saturday concerning security cooperation with Egypt.
Steinitz, speaking at a cultural event in Beersheba, said that Egyptian President Abdel Fattah al-Sisi ordered the flooding of several Hamas tunnels linking Egypt to the Gaza Strip, to a certain extent "due to Israel's request."
The minister affirmed that security cooperation with Egypt is "better than ever," and asserted that "flooding is a good solution" for tackling Hamas's intricate tunnel system used for smuggling and terrorism.
Defense cooperation is one of the most sensitive issues concerning both countries, and disclosures on the exact nature of Egyptian-Israeli security activities are confidential.
Highlighting that sensitivity is the Military Censor's concern; heavy restrictions have been placed on what Israeli journalists can report on Egyptian- Israeli ties. The censor has even been known to reject Israeli coverage of the subject based on foreign media reports, at the behest of Cairo.
Abbas Supports Russia's Airstrikes in Syria
The Jewish Press reports: Palestinian Authority Chairman Mahmoud Abbas has voiced his strong support for Russia's airstrikes in Syria, Russia's Federation Council speaker Valentina Matviyenko said on Friday.
At the meeting on Thursday, Abbas "unambiguously and firmly expressed his support for Russia's actions in Syria," Matviyenko said in an interview with Rossiya 24 TV.
Speaker Matviyenko said Abbas supports the need to step up efforts on the fight against ISIS and other terrorist groups. "Here we have no differences," she said.
Abbas also said Russia has come back to the Middle East and this creates "certain balance" in the region and no imbalance will be allowed, Matviyenko said.
Fatah and Hamas officials in Doha for unity talks
Officials from rival Palestinian factions Fatah and Hamas were meeting in the Qatari capital, Doha, Sunday in an attempt to jump-start a reconciliation.
Both sides were represented by high-ranking members, with Hamas sending political chief Khaled Mashaal and senior leader Moussa Abu Marzouk and Fatah sending Central Committee members Azzam al-Ahmad and Sakhr Basiso, Fatah official Ali Barakeh told the London-based daily A-Sharq Al-Awsat.
According to the report, the groups were set to discuss ways to end divisions and to unite their ranks in the face of "Israeli aggression," stressing that unity was necessary to rebuild Gaza and end the Israeli blockade on the Strip.
Barakeh told media that the discussions were to be held on the basis of the Cairo Agreement signed by 14 Palestinian factions in 2011, and the goal is to create a "consensus government" to conduct work in state institutions.
Gaza: Hamas-ISIS ties tighten'
Israel's intelligence community has found that the Hamas terrorist organization and Islamic State (ISIS) intensified their mutual cooperation in the year 2015 - so reports Middle East Newsline (MENL).
According to the Israeli intelligence sources, the two terrorist movements share intelligence, weapons shipments, logistics and medical services.
For instance, ISIS frequently works with Bedouin smugglers to facilitate shipments of missiles and weapons to the Hamas-ruled Gaza via Egypt's Sinai Desert. ISIS then takes 10-20% of the weapons ordered by Hamas.
However, when the Egyptian offensive against the smuggling tunnel network hampers their joint efforts, ISIS sends raw materials, enabling Hamas and Islamic Jihad to manufacture their own weapons. In addition, Hamas and ISIS have also agreed to use Gaza as a logistics hub for the Islamic war in Sinai, and injured ISIS guerrillas have been sent to Gaza for medical treatment.
"They have the same interests," a source told MENL: "ISIL [another name for ISIS – ed.] fights Egypt, and Hamas fights Israel."
Anti-terror lawyer predicts: US will pass anti-BDS legislation against EU
He said that the "US in its trade relationships with countries around the world, as well as with the EU, can utilize its international trade power to mandate that companies not discriminate...it can force the EU to change" its negative attitude toward Israel "or enact laws which make it painful to do business in the US because of discriminatory conduct" to Israel.
Asked whether this scenario is realistic, with the EU being a major diplomatic and economic player that could cause economic pain to the US, Heideman admitted that such a confrontation "may not be in the US's best interests" from a realpolitik point of view.
He added that "the US has been the most democratic country in the world, the leader for freedom, justice, equality and nondiscrimination.
When the Arab boycott was launched, the US stood against it. Members of Congress are ready to stand up, states are adopting domestic legislation, to put some teeth into the law and lots of organizations are becoming involved."
He explained that to be effective, the legislation would need to empower a large array of federal institutions to take action against Israel-related discriminatory boycotts, including the US departments of Commerce, Justice and Treasury via the Internal Revenue Service.
King's College London Says Students 'Crossed Line' in Anti-Israel Protest; Invite Lecturer Back
King's College London concluded on Friday that anti-Israel students who turned violent during a protest on campus last month went too far.
The university said in a report that after conducting a "swift and comprehensive investigation into the events which took place," it has concluded that "a number of individuals intentionally disrupted the rights of others to exercise freedom of speech within the law."
"Those individuals who chose to behave inappropriately crossed a line and should be held accountable for doing so," the university said.
As The Algemeiner previously reported, anti-Israel activists chanted "Free Palestine" and "Viva Viva Palestina," as they hurled chairs, broke a window and physically assaulted an event organizer at a lecture given on Jan. 19 by Ami Ayalon, a former head of Israel's Shin Bet security agency. Angry protesters at the event – co-sponsored by the Israel Societies of Kings College London and the London School of Economics — also set off fire alarms on every floor of the building in which the lecture was held. Security guards were already on the premises but dozens of police officers were called to the scene of the violence.
King's College London said there is "sufficient evidence of misconduct" against those who participated in the protest inside the university's Norfolk building. The incident will now be referred to a disciplinary committee.
CU Apartheid Divest divests from peace
In 1839, the playwright and novelist Edward Bulwer-Lytton coined a now oft-quoted phrase: "The pen is mightier than the sword." In the face of a leadership that mistakes inciting terror and using its own people as human shields for military strategy, pro-Palestinian activists around the world have lately opted for the mighty pen as their weapon of choice, aiming to slander the Jewish state—death by a thousand ballpoint jabs.
Earlier this week, members of Students for Justice in Palestine and Jewish Voice for Peace teamed up to form "CU Apartheid Divest." Since CUAD has admitted that the eight companies targeted for divestment are a "symbolic" choice, it seems that this campaign is less about concrete economic implications and more about delegitimizing Israel on Columbia's campus.
The name of the initiative further highlights the group's abuse of the power of the pen. As we've demonstrated in Spectator's pages over the years, Israel is not an apartheid state. The reality—that it is a liberal democracy and that it protects the rights of its minorities—is obscured by the label "Apartheid Divest." It is a creative, albeit manipulative, method aimed at ensuring that the allegation of apartheid enters campus discourse as an uncontested fact. It is my greatest hope that Columbians will see through this thinly veiled PR tactic.
It is with that same obfuscatory aim that CUAD begins its petition, situating its demands "against the backdrop of Columbia and Barnard students' history of moral commitment to social, political, and economic justice." But it is precisely our communal history of commitment to all forms of justice that necessitates rejecting, rather than accepting, the Boycott, Divestment, and Sanctions movement.
Anti-Semitic video shown at New York high school discontinued
The use of an anti-Semitic video, shown to students at Clarkstown South High School in Rockland County, New York, was discontinued last week after Jewish groups voiced strong criticism against it.
The clip, produced by an education company called Study.com and shown to the students as part of their history lesson, is a cartoon and provides a comparison of what the first-century Roman Empire thought of the Jewish and Christian communities at the time.
It depicts Jews as "violent religious extremists" who communicated only in Hebrew and "held themselves aloof." It also "explains" why Judaism attracted a small number of adherents compared to Christianity and why Jews received little sympathy for their sufferings from the Romans.
After receiving a number of complaints, Clarkstown schools superintendent Thomas Morton wrote a letter apologizing for the use of the video.
600 top tech folk to party in Jerusalem, Tel Aviv in April
Who are going to be the leaders of tomorrow's world in tech, education, entrepreneurship, the arts, and more?
Whoever they are, if you choose 30 potential influencers, all under the age of 30, you have the makings of a gala event that highlights the accomplishments of young individuals who are already making a difference and are likely to continue doing so in the future.
That's the idea behind Forbes Magazine's 30 Under 30 Summit, which has been running in the US for the past three years, and which will be coming to Israel to highlight the achievements of top tech and entrepreneurial figures in Israel's start-up industry, said Randall Lane, editor of Forbes.
The event is the business magazine's effort to highlight the tech accomplishments of under-30s in Africa, the Middle East, and Europe. Israeli speakers will dominate the agenda, and the event itself will be taking place in both Jerusalem and Tel Aviv over five days in April, said Lane. "We at Forbes have always been about entrepreneurs, and Israel has the entrepreneurial ethos that fits right in with our philosophy. Israel is the natural choice for a summit like this."
Israel to Showcase Latest Diamond Tech at International Gathering in Ramat Gan
Israel will host hundreds of diamond dealers from around the world this month at the International Diamond Week at the Israel Diamond Exchange in Ramat Gan.
Delegations of diamond buyers from Panama, Italy and Hong Kong will join representatives from over 20 countries to learn more about the latest tools in diamond technology.
"Israel, as the world's leading specialist in larger fancy shaped diamonds and fancy color diamonds has lots to offer to the top end of the jewelry design and manufacturing market," Israel Diamond Exchange President Yoram Dvash said.
Renowned British jeweler, Stephen Webster, known as "jeweler to the stars," will be the guest of honor.
Springsteen Israel show frenzy grows
"I can say with full confidence that a [Bruce] Springsteen show will take place in Israel," Israel's dean of concert promoters Shuki Weiss said in an interview with The Jerusalem Post three years ago.
Whether that statement proves to be prophetic is still an open book. Israeli promoters are currently in the midst of negotiations to nail down a Springsteen date on his upcoming European tour this summer in which the Boss and the E-Street Band are performing their landmark 1980 double album The River in its entirety.
Dates have officially been announced in Portugal and Ireland in May, and Italy in July for the tour, which has received superlative reviews from its preliminary US shows. The local rumor mill picked up last week when Yedioth Aharonoth newspaper ran a report that a Tel Aviv show had been set for July, with only the date missing. Similar reports pop up every time Springsteen announces a European tour, but until now, Springsteen has not sung "The Promised Land" in Israel, leading to questions as to whether he silently adheres to a boycott policy.
Weiss, in his 2013 interview denied that allegation outright and chalked up Springsteen's absence in Israel to simple touring logistics.
WATCH: A look back at Israel in the Super Bowl as Wix readies new ad
For the fourth year in a row, an Israeli company will be part of the Super Bowl conversation, thanks to an ad from do-it-yourself webpage builder Wix.
On Wednesday, the NASDAQ- traded company premiered its second Super Bowl ad in as many years.
Last year, Wix focused on promoting its ease of use, and got retired Green Bay Packers legend Brett Favre to star in videos about how easy it was to build a website for players' post-football small business ventures. (Favre 'n' carve charcouterie, anyone?) This year, it teamed up with DreamWorks pictures to put Po, the main character from Kung Fu Panda, in the center of its ads, which focus on "stunning" visuals.
"Po is very positive and very empowering because he's like the average Joe and he's also a super strong and inspiring character, so we found it really similar to the empowerment Wix gives to all small business owners, so we thought it's the perfect celebrity to carry that message," said Natalie Rozenboim, the marketing manager who headed the project at Wix.
The commercial and five related spots in the campaign feature the lovable Panda attempting to boost business for his dad's noodle shop with over-the-top ideas, including advertising in the Super Bowl. The commercials recreate famous ads of Super Bowls past, such as the ribbitting Budweiser frogs and the Old Spice "perfect man." The voice of reason in the movie, the red panda Shifu, responds that ads are good and well, but only if there is a great website behind it all.
---
| | | | |
| --- | --- | --- | --- |
| We have lots of ideas, but we need more resources to be even more effective. Please donate today to help get the message out and to help defend Israel. | | | |