From Ian:
---
Anti-Semitism Is a Form of Idolatry
The Hebrew Bible tends to regard idol worship as the sin par excellence. To Scott Shay, there is an underlying connection between hatred of Jews and Judaism's rejection of the idolatrous worldview, which, he argues, is not limited to ancient paganism:

Idolatry is the process of attributing superior and inexplicable power and authority to . . . people, animals, and natural processes. Since finite beings are limited by nature, . . . idolatry is by definition a falsehood. Yet this falsehood is the basis for much human injustice, just as the Bible explains. From Pharaoh in Egypt to Sennacherib in Assyria, idolaters built temples, ran pageants, and wrote poems and epics to extol their "supernatural" power and authority. These lies justified their selfish oppression of the masses and their greedy conquests of other peoples. Idolatry underpins all genuinely malevolent power. . . .

Anti-Semitism is the projection of idolatry onto Jews. Anti-Semites are not people who criticize or debate specific Jewish viewpoints or communal decisions in a spirit of mutual respect. They are people who themselves harbor projects of domination and exploitation, but who . . . project their own malevolent intentions onto Jews. In Charlottesville, anti-Semitic marchers who genuinely seek white supremacy shouted, "Jews won't replace us." Ayatollah Ruhollah Khomeini who wished to bring the entire world under Islamist control, regularly accused the Jews of seeking world domination. Hitler railed against a Jewish conspiracy to destroy Germany, when he wanted to destroy the Jews! . . .

It is not the Jews' success, nor their actual power that is the source of anti-Semitism. . . . Rather, it is the Jews' historic connection with monotheism that has made them the central target of this projected idolatry. This has been true even when many Jews have been neither religious nor conversant with the texts [of their faith]. By accusing Jews of malevolent and demonic control over organs of power (media, Congress, banks, etc.), true idolaters (whatever their specific ideology) project their own idolatry onto the Jews and thereby maintain their own delusions.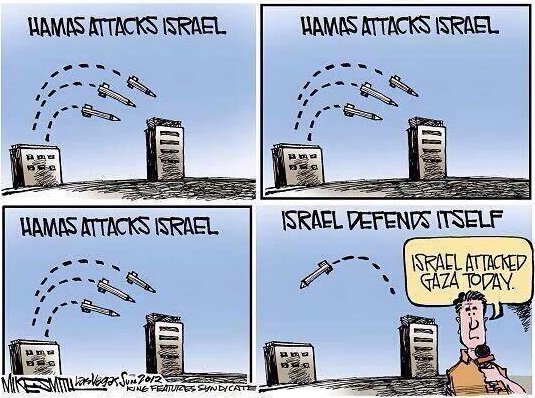 Melanie Phillips:
The shameful abandonment of Asia Bibi
It is hard to think of a more deserving case for asylum than Asia Bibi.

A Christian in Pakistan, Asia Bibi has been freed after eight years in solitary confinement on death row for committing blasphemy, a crime of which she has now been acquitted by Pakistan's supreme court.

The accusation against her was a travesty. As she picked berries with other Punjabi farmworkers in June 2009, a quarrel developed with two Muslim women after she was asked to fetch water and they said they wouldn't drink from a vessel touched by a Christian. The women later alleged to a village mullah that Asia Bibi had insulted Mohammed, accusations which the supreme court said were "concoction incarnate".

The acquittal prompted thousands of violent demonstrators to take to the streets calling for Asia Bibi to be hanged and threatening the supreme court judges with death. The leader of the Islamist party Tehreek-e-Labbaik Pakistan threatened that if she left the country there would be war.

She is now in hiding for her life in Pakistan after the new prime minister, Imran Khan, succumbed to the pressure and allowed a petition against the court decision as part of a deal to halt the protests. Several commentators have said the refusal to allow her to leave Pakistan effectively signed her death warrant.

It is, of course, astounding that the prospect of freedom for one woman, acquitted of a monstrously unjust claim of blasphemy, can have provoked this murderous hysteria. Apart from illustrating once again the sheer derangement of Islamic fanaticism, it illuminates two other things: the Islamists' fear that Pakistan may be on the verge of becoming more open and loosening up Islamic law, and Imran Khan's actual spinelessness in the face of an opportunity to do so.
Even the Women's March Apology Erases Jewish Women
The Women's March Statement on anti-Semitism is not nearly enough to begin healing the pain its leaders have caused Jewish women. It's good to finally hear the March publicly disagree with Louis Farrakhan's hateful comments on women, LGBTQ communities, and Jews. This is a positive first step. That said, disagreeing with hate is not the same as FIGHTING IT.

The Women's March leadership must take some responsibility for the situation they have created. Three of the four co-directors have long-standing relationships with the leader of an anti-Semitic, anti-trans, anti-gay hate group. Linda Sarsour, Tamika Mallory, and Carmen Perez have all proudly declared their friendship and partnership with Farrakhan on various occasions. Beyond Farrakhan, Linda Sarsour and Tamika Mallory have continued to offend and hurt the community by speaking as experts on anti-Semitism despite community opposition, hurling unfounded accusations at the Anti-Defamation League, opining on Jewish history, blaming Israel for President Trump's Muslim ban and claiming that anti-Semitism isn't a systemic hatred. They have shown no remorse and no interest in community dialogue.

These leaders of the movement continue to treat calls for accountability and reconciliation from Jewish allies as unfair, personal attacks. In actuality, the criticism they face is the result of their own actions over the course of more than a year, in which they erased, degraded, and marginalized Jewish women and their concerns in the face of the Trump administration and rising anti-Semitism. Jewish women are never even mentioned in their statement. Instead, they remain focused on unfair attacks from the right.