From Ian:
Passover 2002: A Tale of Two Massacres
The Use & Misuse of the Term "Massacre" Today
The term "massacre" is a powerful rhetorical tool, conjuring up feelings of moral disgust and revulsion in the face of wanton cruelty and depravity.

Thus, when Israel referred to the Park Hotel suicide bombing as the "Passover Massacre," it was not only an appropriate designation but also meant to convey the enormity of the attack's cruelty and monstrosity.

Similarly, when the Palestinians falsely claimed that a massacre had taken place in Jenin, this was intended to not only besmirch the Jewish state but also to provoke a visceral emotional reaction against Israel and in support of the Palestinians.

Over the past 20 years, there have been a number of similar cases where the word "massacre" is thrown around so as to provoke an emotional reaction against Israel and its actions, even when the incident in question does not qualify as a massacre.

This includes Al Jazeera's use of the term "Passover Massacre" to refer to the killing of violent rioters along the Israel-Gaza border in March 2018, the claim of a second "Jenin Massacre" during clashes between the IDF and Palestinian gunmen in January 2023 and the allegations of a massacre in Nablus during clashes between the IDF and Palestinian gunmen at that time.

When the word "massacre" is used haphazardly in order to make a political point rather than accurately describe a violent incident, it not only weakens the import of the word but also lessens the severity of events that can correctly be termed "massacres," such as the Baruch Goldstein massacre of Muslim worshippers in 1994 and the Kafir Qasim massacre in the Arab town in 1956.

Thus, it is important that, when reporting on incidents of violence, journalists are careful with their words so as to not aid in the spreading of false libels or diminishing the import of events that can correctly be deemed a "massacre."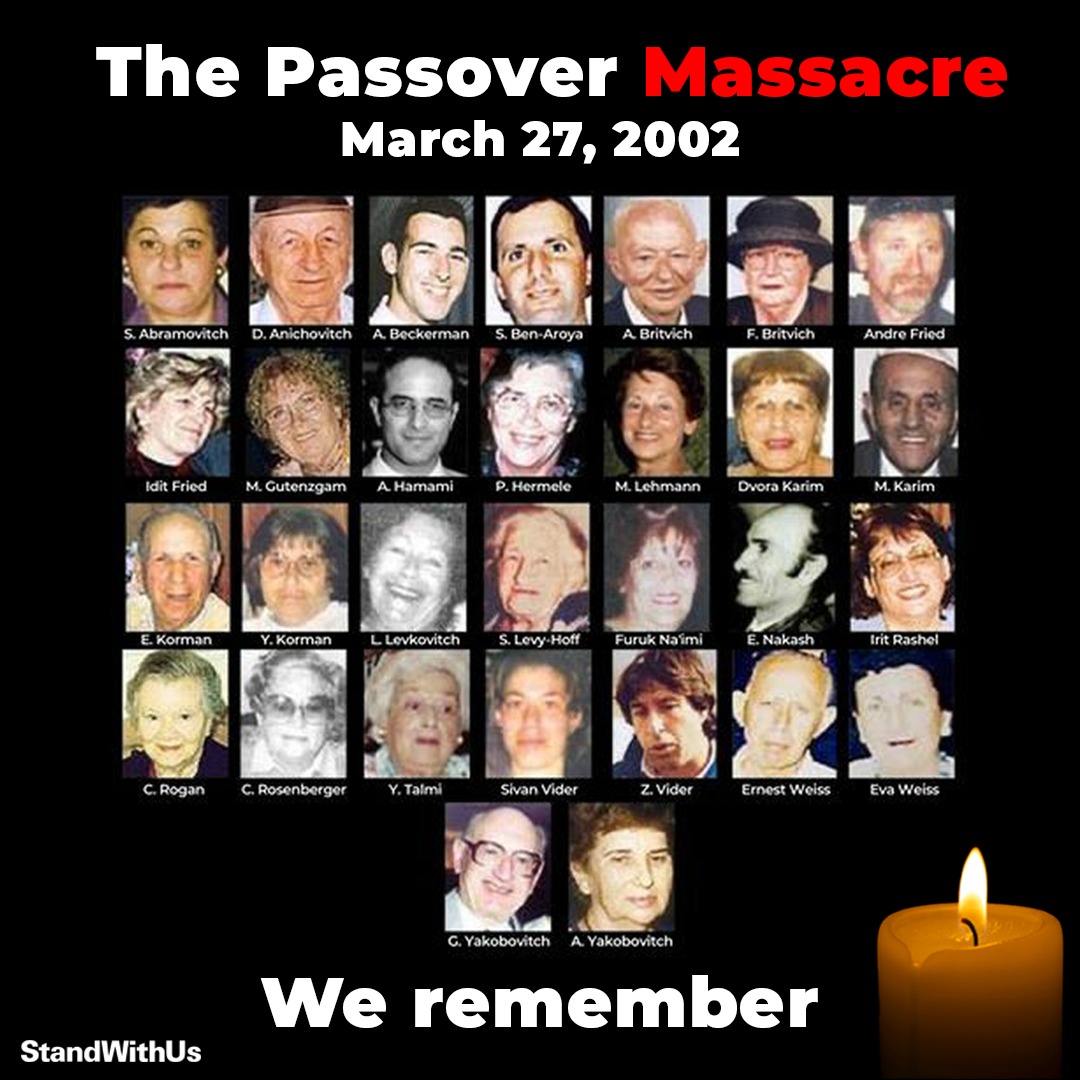 Jonathan Tobin:
An obsession with diversity leaves plenty of room for hate
DEI education is now inextricably linked to critical race theory teachings in which all people are divided into two groups: oppressors and victims. In the mindset of CRT ideology and intersectionality, Jews and Israel are falsely depicted as white oppressors of people of color. That's because intersectional thinking falsely analogizes the Palestinian war on Israel with the struggle for civil rights in the United States.

Diversity is therefore merely a matter of empowering designated minority groups who are deemed victims. Since in the leftist mindset of those who have been indoctrinated in woke doctrine Jews are the bad guys, their rights are trashed, and smears aimed at boosting efforts to destroy Israel are naturally promoted.

As a study conducted by the Heritage Foundation discovered, diversity officers are making college campuses a hostile environment for Jews because of their anti-Zionist attitudes.

In this manner, CRT teaching gives a permission slip to antisemitism. That's reflected not just in debates on college campuses, where these noxious theories had their origins. But it has also influenced a wide range of educational activities, as a lawsuit aimed at exposing the Jew-hatred in the so-called "liberated ethnic studies" programs being used in California schools has shown.

Nor has the ADL shown itself immune to these awful trends.

As a Fox News Digital exposé showed last fall, the curricula the ADL has been handing out to schools as part of its "No Place for Hate" program included CRT teachings about "white privilege"; the need to address the problems of "whiteness"; praise for the antisemitic Women's March group; and support for the idea of contemporary American paying reparations to those whose ancestors were enslaved.

The ADL claimed that it was a mistake, but the presence of this material in their work was entirely in keeping with the organization's actions and decisions under Greenblatt as he has made it a priority to stay in sync with fashionable radical ideas about race in order to avoid being tagged as reactionaries by their left-wing allies.

When placed in this context, how can anyone be surprised that a "No Place for Hate" school would wind up being the setting for an outrageous incident of open antisemitism?

The question now is not so much how to fix the mess at Bloomfield Hills High School that the obsession with a particular idea about diversity has caused. It's whether the ADL itself and its entire massively funded apparatus of anti-hate education is now so badly compromised by woke ideas that it cannot be salvaged. While the mission of the group is still vital, the available evidence leads to the inescapable conclusion that at this point, the ADL may be doing a great deal more harm than good.
Jews entering an Arab town are risking their lives.

What Happens When a Muslim Women Enters a Jewish Town in #Israel#FreePalestine from the brutal corrupt dictatorships of the #PalestinianAuthority & #Hamas pic.twitter.com/zIfErsXBEV

— Common Sense (@barry100CA) March 30, 2023
New Executive Director of Human Rights Watch has Anti-Israel History
Human Rights Watch, an NGO with a history of anti-Israel advocacy, announced its interim executive director Tirana Hassan will now hold the position permanently.

"Different leader, same antisemitic, Israel-obsessed, Jew-hating," Arsen Ostrovsky, CEO of the International Legal Forum, tweeted of Hassan's appointment.

In 2014, Hassan tweeted: "When Israel strikes 'targets' and takes out large civilian casualties it's sloppy, reckless and illegal."

"My commitment to justice and human rights is drawn from lived experience. My family—from Pakistan to Jaffna in Sri Lanka to Singapore—faced the kinds of threats to their human rights that we are combating today in communities around the world," Hassan said in a video that the NGO posted on Twitter.

"We are living in an era where facts are up to debate," she added.
Unpacked: 4 Things The BDS Movement Doesn't Want You To Know
Throughout modern history, boycotts have proven to be a powerful tool for defeating oppression and advancing change. Yet, the Boycott, Divestment, and Sanctions (BDS) Movement that aims to boycott, divest from, and sanction Israel actually hurts the Palestinian economy and disrupts efforts towards peace.
Melanie Phillips:
Shame on the Board of Lefties for their behaviour toward Israel
Last week, Israel's prime minister Benjamin Netanyahu visited Rishi Sunak in Downing Street. The visit was important. Netanyahu sought the UK's support to prevent an increasingly dangerous Iran from gaining nuclear weapons capability.

The Board of Deputies made little mention of his visit. On its website, the visit was almost airbrushed out of last week's events altogether.

You don't have to agree with Netanyahu's judicial reforms, nor with anything that he does, to be appalled by the Board's behaviour.

Giving him the cold shoulder was not only a shocking discourtesy. It not only diminished his aim to gain urgent backing against Iran. It not only ignored a mission of deep importance to the defence of Israel against an unconscionable threat.

By treating Israel's democratic prime minister as a pariah — as if he were a tyrant or dictator — it also revealed that the Board has all the acumen of a left-wing agitprop placard.

By contrast, Gary Mond, chairman of the National Jewish Assembly, behaved like the grown-up in the room.

The Assembly, he said, was "delighted" to welcome Netanyahu. The talks were of paramount importance to stop Iran becoming a nuclear power and to promote UK-Israel trade.

The judicial reforms and the Israeli demonstrations against them were "issues for the Israeli government and Israeli citizens to resolve" and it wasn't the UK's place to interfere.

The Board's behaviour also makes a mockery of the Jewish leadership's professed concern that certain Israeli politicians promote hatred and division. The Chief Rabbi, Sir Ephraim Mirvis, wrote pointedly in the JC on the eve of Netanyahu's visit that Jewish unity was a "sacred responsibility — for politicians, leaders, activists" and everyone else. For the Board, however, Jewish unity somehow excludes Netanyahu.
Police treat antisemitism as 'racism lite' says Home Secretary
The Home Secretary has said a culture in the police of treating antisemitism as "racism lite" was to blame for the failure to convict thugs who bully Jews, including those who drove through north London's Jewish community threatening to "f*** the Jews" and "rape their daughters".

Speaking exclusively to the JC, Suella Braverman said officers had been too slow to respond to reports of the convoy in 2021 because they didn't take antisemitism seriously enough — and she vowed to change the "outrageous" state of affairs.

Hate convoy: Some of the vehicles that drove through North London last year pumping out antisemitic slogans

The Home Secretary said: "When I think back to the anti-Israel convoy that drove through north London blasting antisemitic filth, it's just outrageous that those people weren't brought to justice.

"I think part of the reason for that was that police response just wasn't quick enough."

Abusive behaviour towards Jews tended to be "accepted" and "normalised", she said. By contrast, such bullying would have "triggered a very firm response from law enforcement" if it was directed at other minorities.

Last year, the Metropolitan Police caused outrage by dropping two other investigations, despite extensive CCTV, mobile phone footage and multiple witnesses.

One crime targeted a bus of youngsters on Oxford Street on Chanukah, while the other was a knife attack in West Hampstead by a man declaring he wanted to "find a Jew to kill".

In the case of the knife assault, detectives did not even attempt to access CCTV, saying it would amount to a "fishing expedition", the JC revealed at the time. The attackers remain at large.
Police must understand that Jews do count, says Braverman
Home Secretary Suella Braverman is a fan of David Baddiel's book Jews Don't Count. She confides this fact while speaking to the JC inside the London headquarters of the Community Security Trust (CST). It certainly seems to have affected her thinking.

"When it comes to antisemitism, I have felt for a long time that there's a double standard," she says. "Racism that would be called out if it were directed against any other minority is explained away or ignored when it comes to Jews.

"We need to be really clear. Antisemitism is not racism-lite. It's racism.

"But whereas racism directed against other minority groups would trigger a very firm response from law enforcement, when similar behaviour is targeted towards the Jewish community, it tends to be accepted.

"A blind eye is turned, and so it becomes normalised. That is something we cannot tolerate."

We've just been inside the CST's high-tech London control room, where footage from thousands of CCTV cameras at Jewish targets such as schools and synagogues is gathered, processed and, when necessary, acted upon.
Israel Advocacy Movement: Slavery in Islam & Judaism | John Fontain & Joseph Cohen | Speakers Corner
Joseph discusses the Islamic and Jewish view of slavery with Muslim convert and author @mrfontain at Speakers Corner.
Another Fact-Free 'Intersectional' Attack on Israeli Police Exchanges
At an Atlanta panel earlier this month on the connections between Black and Palestinian struggles, a speaker claimed that American officers learn "brutal policing tactics" and "racialized" views on counter terrorism and drug interdiction when they interact with their Israeli counterparts in exchange programs.

Atlanta is home to the Georgia International Law Enforcement Exchange (GILEE), which has run such programs with Israel for years, and is a constant target for anti-Israel activists.

The speaker at the March 11 program was identified only as Noura from the Palestinian Youth Movement (PYM), a radical transnational Palestinian movement with an active US presence.

PYM joined hands with domestic activist groups Black Alliance for Peace (BAP) and Community Movement Builders (CMB) to co-sponsor the discussion, which seemed to be yet another intersectional effort by Israel bashers to discredit GILEE and similar police exchange programs.

The exchange programs take American police leaders to Israel to interact with counterparts there, and involve no tactical training. Critics continue to smear the exchange programs as a "Deadly Exchange," but have yet to produce any participant who validates their claims.

Panelist Noura repeated the smear.

"The Deadly Exchange is what the JVP – Jewish Voices [sic] for Peace – coined their campaigns to end these kind of programs," she said.
California Rugby Team Condemns Discrimination Against Israeli Athletes Disinvited From South African Tournament
An American rugby team that replaced Israel after the latter was disinvited from a tournament currently underway in South Africa released a statement on Saturday saying it condemns "any form of discrimination" in response to pressure from major American Jewish organizations to pull out of the competition in solidarity with the Israeli team Tel Aviv Heat.

The California-based San Clemente Rhinos wrote in an Instagram post that it "stands together with @telavivheat players and coaches," and also "stands together with all people in sport that uphold the core values of #inclusion and #equality," though the team has not formally withdrawn from the Mzansi Challenge. Also known as the first division of the South African Rugby Union's (SARU) Currie Cup, the competition is taking place in South Africa with teams from Kenya, Namibia, Zimbabwe and six South African provinces.

The Rhinos were set to go head-to-head against the South African rugby team The Falcons, also known as Valke, on Saturday in round one of the Mzansi Challenge but the game was cancelled "because of player eligibility concerns," the South Africa (SA) Rugby explained.

The Falcons reportedly pulled out of the game after it was announced that the Rhinos entered in a partnership with the South African rugby club Naka Bulls that would enable 18 athletes from the latter team to play for the Rhinos in Saturday's game. SA Rugby added that it is "investigating the circumstances and will follow the applicable disciplinary processes that may arise once all information has been gathered." The rugby news website Rugby365.com additionally reported that other rugby teams have since "expressed their unwillingness to play against the Naka-loaded Rhinos" in the Mzansi Challenge.

On Feb. 3, without first notifying Tel Aviv Heat, SARU announced that it was disinviting the Israeli team from the Mzansi Challenge after listening "to the opinions of important stakeholder groups" and deciding on the team's exclusion "to avoid the likelihood of the competition becoming a source of division." The decision was made after supporters of the Boycott, Divestment and Sanctions (BDS) movement against Israel pressured SARU to ban Tel Aviv Heat from the Mzansi Challenge.
FIFA Removes Indonesia as Host of U-20 World Cup Over Opposition To Israel's Participation
Soccer's world governing body FIFA announced on Wednesday that Indonesia will no longer host the 2023 men's Under-20 World Cup set to start on May 20 amid protests in the host country over Israel's participation in the competition.

Without specifying details, FIFA said the decision was made "due to the current circumstances" following Wednesday's meeting between FIFA President Gianni Infantino and President of the Football Association of Indonesia (PSSI) Erick Thohir. The dates of the tournament, expected to run from May 20-June 11, will not change and a new host country will be announced "as soon as possible," FIFA noted, adding that "potential sanctions against the PSSI may also be decided at a later stage."

"FIFA would like to underline that despite this decision, it remains committed to actively assisting the PSSI, in close cooperation and with the support of the government of [Indonesia's] President [Joko] Widodo, in the transformation process of Indonesian football following the tragedy that occurred in October 2022," FIFA explained, referencing the stampede at a stadium in Indonesia last year that resulted in the death of 135 people.

Protests took place in Indonesia's capital last week against Israel's expected participation in the U-20 World Cup, in which 24 teams will compete across six cities in Indonesia.

FIFA also postponed the draw for the competition in response to the protests, where demonstrators chanted "get out Israel from U-20 World Cup" and after the governor of the Indonesian island of Bali refused to allow the Israeli national soccer team on his island. Bali was supposed to host the drawing and agreed to be one of the venues for the U-20 World Cup.

Indonesia is the world's most populous Muslim-majority nation and the country has no formal diplomatic relations with Israel. This would be the first year that Israel will compete in the U-20 World Cup after qualifying in June when it reached the semifinals of the Under-19 European Championship.

Before FIFA's announcement was made on Wednesday, President Widodo said in a live stream address that while sports and politics should not be mixed, Indonesia will not change its foreign policy position toward the Palestinian cause "because our support for Palestine is always strong and sturdy."

Widodo further reiterated Indonesia's support for a two-state solution, and said Israel's qualification for the U-20 World Cup was decided on long after his country was chosen to host the World Cup.
i24NEWS English: FIFA strips Indonesia of U-20 World Cup hosting duties over Israel row
Indonesia was set to host the Under-20 World Cup in May, but after mayor's in the country said they would not host any Israelis that were set to compete in the tournament, leading FIFA to strip the country of hosting rights.
George Washington University Says an Investigation Cleared It of Anti-Semitism. Why Won't It Release the Report?
George Washington University on Monday trumpeted the results of an investigation that allegedly cleared the university and Professor Lara Sheehi of anti-Semitism. But the school won't release the full report, penned by an outside law firm retained by the school, that it is claiming exonerates it.

The announcement comes in the wake of a civil rights complaint filed with the Department of Education arguing that Sheehi, whose Twitter feed is littered with claims like "Zionists are the most boldfaced assholes," created a hostile classroom environment for Jews and Israelis in her mandatory diversity course. GWU president Mark Wrighton said the law firm hired to investigate Sheehi's behavior, Crowell & Moring LLP, found "no evidence substantiating the allegations of discriminatory and retaliatory conduct."

The university's decision to bury the full report is eliciting blowback. StandWithUs, the anti-Semitism watchdog that in January filed the civil rights complaint against GWU on behalf of several students, is slamming the university for withholding the report.

"If the university wants its description of the results of the investigation to be taken seriously, it should release a full copy of the report, rather than the summarized 'findings' publicized by GW itself," said Roz Rothstein, cofounder and CEO of StandWithUs.

According to the university, there is "no evidence that [Sheehi's] discourse"—which included telling a Jewish student that it is "not your fault you were born in Israel," suggesting Zionism is racist, and alleging that Israelis use humanitarian work to whitewash their crimes—"crossed the line into anti-Semitic speech."

A spokeswoman for the school, Julia Metjian, told the Washington Free Beacon that the public will have to take George Washington University's word for it. "The confidential report has been carefully reviewed, and the summary of the findings the university released accurately represents what the university learned through the investigation conducted by Crowell & Moring," said the university. "In the interest of protecting the privacy of our students and faculty, the confidential report will not be released."

The school said that allegations about Sheehi's anti-Semitic statements were "largely inconsistent with the recording of the event or significantly decontextualized," but it did not say what context, if any, was missing.
The flight from MESA
It has been one year since the Middle East Studies Association (MESA) officially adopted a resolution endorsing the academic boycott of Israeli universities and colleges. At that moment, MESA transformed itself from an academic association to a political advocacy group. That raises an acute question. MESA has a category of institutional members which (so it claims) "share MESA's commitment… [to] defending the rights of scholars and academics around the world." How many of these members have continued their membership in MESA, given that the association has violated the rights of Israeli scholars and academics?

We now have a clearer answer to that question. Numbers tell part of the story. At the end of 2022, there were 43 institutional members. At present there are only 31. The downward trend has been evident for a while: in 2010, MESA had 62 institutional members. But the most recent drop has been swift and steep.

Still, it's the qualitative deterioration that's truly remarkable. Some of the nation's leading Middle East centers no longer appear on the membership rolls. Here are some of those that have quietly gone missing since the end of last year:
Elite Schools Are Not Ideal for Jewish Students
Antisemitism is rampant on college and university campuses nationwide. Recent surveys have shown that 55 percent of students have had to hide their support for Israel and almost three-quarters of students state that they actively hide their Jewish identity on campus today. Over half of the students (55 percent) surveyed report being subjected to campus antisemitism and 72 percent do not believe that collegiate administrators take this threat seriously. The Anti-Defamation League tracks incidents of antisemitism on collegiate campuses and found that the numbers have increased more than threefold to 155 incidents in 2021 from 47 in 2014. The ADL has recorded hundreds of separate cases of anti-Israel incidents on campus in the past year alone. More troubling is that almost three-quarters of Jewish students reported that they had personally experienced or "were familiar with" a recent collegiate-based act of antisemitism. As a direct result of this dangerous environment, almost half of the Jewish students on campus have hidden their Jewish identities and have avoided expressing their often positive views on Israel in 2021.

Jewish families with high school students looking at colleges for the fall are right to worry about sending their kids into such a hostile climate. Fortunately, there is one course of action that these families can take: They can look outside the traditional paths most Jewish students take. They can think about schools in the South and in the West that are far more ideologically balanced and open to diversity at levels notably higher than those schools in the Mid-Atlantic and New England regions.

Data from the Foundation for Individual Rights and Expression reported in 2022 reveal that Jewish collegiate students tend to cluster in a particular set of schools. Yet these schools tend to be among the most problematic for Jewish students as they are ideologically monolithic and hold illiberal, anti-Jewish sentiments that are dangerous for Jewish students today.

According to the data, just under two-thirds (63 percent) of Jewish students attend private colleges and universities, while 63 percent of the students in the country attend public schools. Within the Jewish community, almost a third (32 percent) attend elite, top 25 schools, and another quarter (26 percent) attend the top 50 schools, per US News. Nationally, just a third (33 percent) attend colleges within the top 50.

About 45 percent of Jewish students attend schools within New England and the Mid-Atlantic, which is where a considerable cluster of elite schools are located. Yet nationally, just over a quarter (26 percent) attend schools in New England and the Mid-Atlantic.
The Biden Administration Is Abandoning Religious College Students
Last week, the Department of Education announced its intention to a repeal a 2020 rule formulated to safeguard campus religious groups. The Jewish Coalition for Religious Liberty explains its objections to this move:

As currently written, [the rules] expressly protect the right of religious student groups to reserve their leadership positions for individuals who share the groups' religious beliefs and practices. The department's proposed rule would completely remove that protection. This would leave religious minorities, especially those that might be unpopular, to the whims of campus majorities.

In an attempt to soften the blow . . . the notice of proposed rulemaking claims that "rescinding these regulations would not affect" schools' obligations to "comply with First Amendment guarantees." We find that language highly ambiguous. . . .

A plain reading of the notice of proposed rulemaking forces us to believe that the department intends to deprive religious students of vital protections. . . . Contrary to the proposed rule's assurances, current First Amendment jurisprudence is not an adequate substitute for the existing regulations' protection. Existing Supreme Court precedent is ambiguous and has led to confusion that leaves religious students vulnerable. Currently, this department's regulations are the clearest and most dependable protection for such students. In fact, the notice of proposed rulemaking surprisingly cites the uncertainty of judicial remedies as one of the reasons why the department is revoking the regulations.
Sacked NUS leader 'joked' she would kill a Zionist
Ousted NUS president Shaima Dallali joked that she would "kill" Israeli border guards if they tried to stamp her passport as she entered "occupied Palestine" because it was "like recognising Israel", the JC can reveal.

Discussing a trip to the West Bank, the former student leader, who is suing the National Union of Students (NUS) over her sacking after facing allegations of antisemitism, wrote: "I don't want no Zionist near my passport, I'll probs kill him tbh."

This revelation comes as Dallali's lawyers attempt to argue she was wrongly sacked as president of the student body because her anti-Zionist beliefs were protected under equality laws.

She was dismissed after an independent probe into her alleged antisemitism found "significant breaches" of the union's policies. Her lawyers say she considers her sacking to have been "discriminatory" and motivated by "antipathy" towards her pro-Palestinian beliefs and Islamic faith.

Now the JC can reveal that she wrote about killing Israelis while discussing work opportunities in the region in 2014. Informed of the comments, her lawyers claimed it was "clearly not remotely serious".

Writing on Facebook, she said fatwas from radical clerics meant "we're not allowed to go to occupied Palestine… Israel and that… It's still not allowed because you'll need Israeli authorities to stamp your passport and that's like recognising Israel…"
As deadline passes, Georgia Senate postpones vote on antisemitism bill
By the wee hours of the morning on Thursday, a deadline came and passed without the Georgia State Senate voting on an antisemitism bill. Senators threw paper in the air like confetti as the legislative body adjourned at 12:16 a.m., which means that the bill will be shelved until the body takes it up again in January.

"Pausing the bill now will help to ensure that it ultimately passes intact in early 2024. It seems the votes were in place for bipartisan passage on this final day of session, but that would have involved having to overcome several drawn out, hostile amendment attempts by opponents," Joseph Sabag, executive director of Israeli-American Coalition (IAC) for Action, told JNS.

"There was simply not enough time left for the senate to dedicate today. Given the dramatic increase in antisemitism happening around us, the nature of the opposition this bill encountered is not coincidental," he added. "We will be educating policymakers further in the interim, and we will, of course, come back in January even stronger to get the job done."

The bill, which encountered difficulty in the Georgia House, aimed to codify the International Holocaust Remembrance Alliance (IHRA)'s working definition of antisemitism into state law. The House voted 136-22 to pass the bill, whose sponsors included Esther Panitch, a Democrat and the state's lone Jewish legislator.

Neither the state House's nor Senate's version of the bill included the examples that accompany the IHRA definition, and the House version quoted some of its text, while the Senate's only referred to it, per the Atlanta Jewish Times. In the Senate, the bill text was appended to a different bill, becoming a "zombie" bill, added the Jewish Times.
Anti-Israel Nonprofit Continues To Sabotage Efforts To Pass Antisemitism Definition Into Georgia Law
Mark Goldfeder, a former professor at the Emory University School of Law and special counsel for the American Center for Law and Justice, refuted CAIR's argument in a statement to the Daily Caller News Foundation.

"It does not criminalize hate speech or criticism about Jews or about Israel, and this is a fact, and not a matter of opinion; the text of the bill is available for any and all to read," Goldfeder said. "It only addresses discriminatory acts and hate crimes committed against Jewish people. All it does is ensure that when analyzing the intent behind illegal discriminatory actions, when there is an allegation that the person chose their target because of anti-Jewish animus, authorities consider the world's most well-accepted definition of antisemitism as rebuttable contextual evidence of the motive behind their actions."

CAIR also has a long history of criticizing Israel and many the group's comments have been considered antisemitic, according to the Anti-Defamation League (ADL). Additionally, high-level CAIR officials have been linked to the terrorist organization Hamas which regularly commits terror attacks against Israel.

In 2013, the U.S. Justice Department found that CAIR had ties to the Holy Land Foundation, a Palestinian charity that was found to be funding terrorism against Israel. CAIR was established in 1994 by members of the Islamic Association for Palestine (IAP) which has been characterized by the U.S. as Hamas' propaganda arm, and CAIR's current Executive Director Nihad Awad was the former director of IAP, according to Tablet.

Goldfeder said that it is important to take CAIR's history into account when appraising the group's efforts to undermine the IHRA definition.

Cair is not a neutral party in this area," Goldfeder said. "Last November, shortly before a terrorist targeted a synagogue in Colleyville, Texas, one of CAIR's executive directors gave a speech calling synagogues and other Jewish organizations 'enemies' who are part of a massive conspiracy behind Islamophobia. Her list included the Anti-Defamation League, Jewish Federation chapters, Hillel and "Zionist synagogues"- i.e. the very people who testified before the committees here in Georgia."

The bill was initially thought to be dead after it was significantly amended in a committee but was added to another bill HB 144 last week and is expected to be voted on sometime Wednesday in the state senate, according to AP.

CAIR did not immediately respond to the DCNF's request for comment.
2/Instagram took down the above post from Kiswani praising Khaled. Here's the rest of it. pic.twitter.com/kwQMwYf846

— Canary Mission (@canarymission) March 30, 2023
If you like hurling Holocaust abuse at Jews, the "Palestine Solidarity Campaign" is for you. pic.twitter.com/AVRrkE8APf

— habibi (@habibi_uk) March 30, 2023
REVEALED: Al Jazeera Violated DOJ Directive Over Disturbing 'Anti-American, Anti-West, Anti-Israel' Propaganda
A bombshell report published this month by the Zachor Legal Institute investigating Al Jazeera's American-based social media arm Al Jazeera Plus (AJ+) has uncovered many disturbing albeit unsurprising revelations, including:
The Qatari-owned media network operates in a manner resembling a propaganda outlet, focused on spreading anti-American, anti-West, anti-Israel and divisive content curated in ways that intensify divisions within American society.
It serves as a platform for Islamic terror groups to spread their twisted ideologies, including Al Qaeda and Hamas.
Al Jazeera had no problem giving a weekly program to a Muslim Brotherhood leader who called for terror attacks on US soldiers, praised the Holocaust as "divine punishment" upon Jews and encouraged the murder of Israeli civilians.

According to Zachor, AJ+ has flouted a directive that was issued by the United States Department of Justice in September 2020 for it to register under the Foreign Agents Registration Act (FARA) within 30 days.

The DOJ probe began in March 2018 when several members of Congress contacted then-Attorney General Jeff Sessions to urge him to enforce FARA guidelines on the grounds that Qatar was using Al Jazeera to "incite violence, glorify terrorists as 'martyrs,' and broadcast hateful, extreme content."

Responding to the order, Al Jazeera accused the DOJ of being politically motivated and conspiratorially claimed it was being targeted as a result of lobbying by the United Arab Emirates, which insisted on the FARA registration as a precondition for the normalization of UAE-Israel relations.

In January 2022, the anti-corruption NGO Empower Oversight submitted a request under the Freedom of Information Act (FOIA) to see all records relating to the Al Jazeera probe demanding to know why the DOJ had "failed to enforce FARA in this instance and failed to be responsive to congressional oversight on this topic." As of this month, no response has been received and Empower Oversight has filed a lawsuit against the DOJ for failing to comply with the FOIA.
Was Journalist & Podcast Host Terrell Starr Duped Into Believing Israel Is a Racist 'Apartheid' State?
"I'm in Israel and Palestine [sic] to learn more about what's happening here so I can speak intelligently about the conflict," independent journalist and popular podcast host Terrell Jermaine Starr told his 324,000 Twitter followers shortly after disembarking the plane in Tel Aviv on March 16, 2023.

Yet within days of his first-ever trip to Israel and the West Bank, Starr seemingly became a full-blown pro-Palestinian activist, accusing the Jewish state of maintaining a system of "apartheid" and downplaying antisemitism while retweeting some of the most rabid Jew-haters, including Mariam Barghouti, Etan Nechin, and Muhammad Shehada.

What happened to Starr's promise to be "as responsible and educational as possible"?

A closer examination of the journalist's incorrect claims on Twitter reveals the possibility that he was duped by radical anti-Israel groups that work to delegitimize the country's very existence. In this in-depth piece, we will dissect three of the worst lies fed to Terrell Starr by the likes of B'Tselem and Breaking the Silence.

MYTH: 'Palestinians Are Living Under an Apartheid State'
Terrell Starr was introduced to the region by B'Tselem, a Jerusalem-based NGO that receives over half of its funding from (primarily European) governments. In January 2021, B'Tselem published a false report arguing that Israel was no longer a democracy but, rather, an "apartheid regime" devoted to cementing the supremacy of Jews over Palestinians.

Starr admitted to receiving the report, titled "A Regime of Jewish Supremacy From the Jordan River to the Mediterranean Sea: This Is Apartheid," as part of this month's press junket.

Aside from changing the very definition of the word "apartheid," B'Tselem put Israel in the docket by misconstruing well-established facts. As the Irish actor Rory Cowan wrote in response to Starr's distressing tweets about Israel: "I visited Gaza and Judea and Samaria (aka West Bank) many times. I visited all over before the intifadas. And I spoke to people from all backgrounds. [I] never saw what Terrell claims."
Hey @NBCSports @CBSSports - mind having a chat with your basketball analyst Alaa Abdelnaby about spreading false propaganda on social media vilifying the world's only Jewish nation?

Israel takes EVERY precaution with its military operations, including when targeting Hamas… pic.twitter.com/KsS3RI0mOt

— StopAntisemitism (@StopAntisemites) March 30, 2023
New York, New Jersey Jewish groups form new partnership to protect communities
Hatred of Jews does not respect state lines.

On Tuesday, eight Jewish organizations in New York and New Jersey announced the formation of the Jewish Security Alliance, a partnership that coordinates regional resources and information to combat rising antisemitism in the greater New York metropolitan area and beyond.

During a press conference at the Anti-Defamation League's headquarters in New York City, Evan Bernstein, CEO of Community Security Service, said the Jewish community cannot operate in silos.

"This type of working partnership makes our Jewish community safer," he said. "When we communicate, share intelligence and work in coordination with law enforcement, everyone benefits. This needs to become the norm and not a one-off."

The announcement comes in the aftermath of a series of violent antisemitic plots against synagogues in the New York area.

The region's Jews suffered nearly 1,000 antisemitic incidents in 2022, according to an audit released last week by the ADL. New Jersey suffered the third most incidents of Jew-hatred in the country, according to the report. The new alliance covers about one-third of the American Jewish community.
Soccer Leaders Discuss Rise of Antisemitism in Sports
Leaders from international soccer clubs convened on the sidelines of a United Nations Human Rights Council session in Geneva on Wednesday to discuss their respective club's efforts in addressing antisemitism in sports and call for international support in denouncing hatred following an increase in antisemitic incidents involving soccer fans around the world.

The event, called "Combating Antisemitism in and Through Sports," was hosted by the World Jewish Congress (WJC) and featured representatives from Germany's Borussia Dortmund; Greece's Aris Thessaloniki; the Chelsea Foundation, part of Britain's Chelsea soccer club; and the Dutch team Feyenoord Rotterdam.

"Sports can serve as a means to promote peace, tolerance and human rights education … We need to continue working together as a community, as a team, to combat all forms of discrimination and hate — not just in football, but in all aspects of our lives," said Irini Karipidis, president of Aris Thessaloniki, one of the oldest soccer clubs in Greece. She added, "Sports can play a role in promoting social change."

The Greek soccer club, founded in 1940 by a group of Christians and Jews, held a charity game with the Israeli team Maccabi Haifa in December 2022 to promote inclusivity and the fight against antisemitism, and raised funds for the Holocaust museum in Thessaloniki. The city had a flourishing Jewish community prior to World War II but during the Holocaust almost 50,000 Jews from the city were deported to Nazi concentration camps and only about 2 percent survived, Karipidis noted at Wednesday's event.

Simon Taylor, head of the Chelsea Foundation, told the group of leaders on Wednesday that he believes soccer "has a unique power: it can inspire, educate and motivate. A game brings people and communities together. Clubs have a responsibility in their communities and its a responsibility that we take extremely serious."
NYPD have arrested Antoine Blount in connection with 8 separate antisemitic incidents, including vandalizing a sidewalk near a Synagogue, a Middle School and residential buildings in Queens.

Blount is facing hate crime charges. pic.twitter.com/Rj6zGGS794

— StopAntisemitism (@StopAntisemites) March 30, 2023
NYC alert - NYPD are searching for two men suspected of drawing antisemitic symbols on a Manhattan building.

On February 27, the two suspects approached a building in the Civic Center in Lower Manhattan and drew three antisemitic symbols on the window of a building with red… pic.twitter.com/5bftkOZfTU

— StopAntisemitism (@StopAntisemites) March 30, 2023
American Catholics Have Favorable Views of Jews
A new study of "American Catholic Attitudes toward Jews, Judaism, and the Israeli-Palestinian Conflict" by the Institute for Jewish-Catholic Relations (IJCR) at St. Joseph's University in Philadelphia was unveiled on March 22, 2023. Of the 1,241 U.S. Catholics surveyed, 54.2% had "good" or "very good" overall opinions of Jews. Another 41.5% described themselves as either "neutral" or uncertain, and 4.3% said they had "poor" or "very poor" opinions. Catholics supported Israel (34.8%) over the Palestinians (13.4%).

36% said Jews "enjoy a special relationship with God, " while 42% said God's covenant with the Jews remains intact. The Second Vatican Council in 1965 issued the Declaration on the Relation of the Church with Non-Christian Religions, the Catholic Church's first formal denunciation of "hatred, persecutions, displays of antisemitism, directed against Jews at any time and by anyone." That language marked a seismic shift from centuries of teaching contempt toward the Jewish community by numerous Catholic and Christian theologians.
UK social media influencers document their Israel journey
Social media influencers are being recruited to spread the good word about Israel, with a group of Brits documenting their week-long travels across the country. Our Sarah Chlala joined them to find out what they learned about the country.
Alexander, a wounded Ukrainian soldier, was brought to Israel for medical treatment by @IsraelinUkraine and @MASHAVisrael. After receiving prosthetics and undergoing six months of rehabilitation, he was released from Barzilai Medical Center in Ashkelon yesterday. ???? ???? pic.twitter.com/1213UXbGEx

— Israel War Room (@IsraelWarRoom) March 29, 2023
Gulf and African Delegates Arrive in Israel to Discuss Ties
Representatives of think tanks, applied-diplomacy institutes, and journalists from countries in the Gulf and Africa arrived in Israel this week for a conference in Jerusalem tackling the war on terror and radicalization, water, and food security, initiated by the Jerusalem Center for Public Affairs.

Among the guests were representatives of Saudi Arabia, Somalia, Djibouti, Tunisia, and Mauritania - that do not have diplomatic ties with Israel. Others came from the UAE, Bahrain, Chad, Ethiopia, Ghana, Jordan, Kenya, Morocco, Namibia, Nigeria, Rwanda, Somaliland, South Africa, South Sudan, and Uganda.

Dan Diker, president of the Jerusalem Center, said: "This is an unprecedented, historic meeting of representatives of countries that, in the current climate, were not supposed to come to Israel and discuss strengthening Israel's ties with Africa and bolstering the Abraham Accords. They agreed to come to Jerusalem to talk about the concept of national security in the broad sense of the term, which includes not only the war on terror and radicalization but also desalination, food security, and the war on hunger."
Africa and America: Uprooting apartheid-label antisemitism
In this episode of "Our Middle East," a panel discussion on the apartheid libel against Israel, moderated by Pastor Dumisani Washington, founder of the Institute for Black Solidarity with Israel, a Jerusalem Center for Public Affairs partner is highlighted. The panel also includes South African journalist Rolene Marks, Africans for Peace coordinator Klaas Mokgomole and Arab-Israeli journalist Khaled abu Toameh.

The 'apartheid' label
For decades, Israel has been targeted by racialized, politicized criticisms from its detractors. The apartheid charge has been particularly prevalent with people from academia, the arts, the United Nations and politics all smearing Israel as an "apartheid regime."

Mokgomole and Marks emphasized the BDS movement's appropriation, twisted redefinition and conflation of the South African Apartheid experience, appealing to uninformed social justice activists. These activists include impressionable students at campus "Israeli Apartheid Week" events. Mokgomole, a former BDS activist himself, came to recognize the false equivalence, pointing out that South African Apartheid was a systemic legal segregation, in which civil liberties were brutally denied, including that to peaceful protest, in contrast to the situation in Israel. br>
Distracting from the real problem
Khaled Abu Toameh commented that the "apartheid" claim against Israel hurts Arab Israelis by distracting from their real problems, such as discrimination in employment, infrastructure demands and public funding distribution. Arab Israelis' main concern is integration, and their pragmatic approach stands in opposition to that of campus activists.
The Ambassador of the United Arab Emirates H.E. Mohamed Al Khaja, hosted Ramadan Iftar for the first time in Israel. He brought together the various sectors of Israeli society. Thank you all for joining us. #Ramdan_Kareem pic.twitter.com/fhKTn1YBXL

— UAE Embassy in Israel (@UAEinIsrael) March 30, 2023
Erdan holds mock UN Passover seder attended by 70 ambassadors
Israeli Ambassador to the United Nations Gilad Erdan on Tuesday hosted a mock Passover seder in the United Nations with the participation of 70 ambassadors from around the world.

Traditional holiday foods were served, excerpts from the Haggadah were read, and the ambassadors learned about the traditions and customs associated with the Jewish festival of freedom.

The March 28 event was initiated by Erdan and held in collaboration with Aish Global, with the aim of strengthening the familiarity of Jewish traditions and values among the ambassadors.

U.S. Ambassador to the United Nations Linda Thomas-Greenfield and Ukraine's Ambassador to the United Nations Sergiy Kyslytsya were among the participants.

"At the seder, we are commanded to retell the Exodus as if we ourselves were slaves in Egypt and we, ourselves, were brought out by the hand of God. This is how the Exodus becomes a collective memory for every Jew around the globe. But even more than that, the Exodus—going from slavery to freedom—has become the universal theme of liberation for all people, Jews and non-Jews alike," said Erdan.

"It is not only the story of Jewish emancipation and nationhood; it is also the story of Jewish statehood—the legitimate right of the Jewish people coming home to the land that God promised us. Today, the modern State of Israel is the continuation of that very same Exodus. And it is a story of great success. When every Jewish family retells the story of our journey from being slaves in Egypt to free people in Zion, we remind the world that Israel has been, is and always will be the homeland of the Jewish people," he added.
Jews plant date palms in Medina for first time in 1400 years
Jews have planted date palms in the Saudi Arabian city of Medina for the first time in 1,400 years as part of an interfaith trip to the region.

The historic event took place thanks to the hospitality of a private landowner who invited the participants to add to his own palms as a gesture of friendship.

Led by Rick Sopher, 63, a banker and philanthropist from London, the interfaith group visited both Saudi Arabia and the United Arab Emirates, exploring the recent changes in attitude towards reconciliation and friendship among the three Abrahamic faiths. Delegates from Jewish, Christian and Muslim backgrounds travelled together from the UK to learn about the history, religion and culture of the destination countries through interaction with local faith leaders, institutions, and communities.

The diverse group included prominent businessmen and philanthropists as well as a professor of history and other researchers from Cambridge University.

Following the Saudi royal purge in 2017 and the signing of the Abraham Accords in 2020, attitudes in both countries have evolved, allowing groups including Jews to visit more freely and develop interfaith harmony through religious cooperation and discussion.

Each participant was invited to plant a sapling of an ajwa date tree, the speciality type of date that is only grown in Medina and is specifically mentioned in the Hadith, a record of sayings of the Prophet Muhammad.
StandWithUs: The Jewish Story of Chris Rock & Adam Sandler
At the reception for the #MarkTwainPrize for American Humor, awarded to #adamsandler comedian #chrisrock took the stage and shared a touching story about his Jewish colleague's unwavering support during the early stages of his career. His performance was a powerful demonstration of how comedy can be used as a tool for promoting understanding and bridging cultural divides. ??
---
---
Buy the EoZ book, PROTOCOLS: Exposing Modern Antisemitism today at Amazon!

Or order from your favorite bookseller, using ISBN 9798985708424.

Read all about it here!