From Ian:
---
Where Is the Movement to Boycott Turkey?
Advocates of academic boycotts of the Jewish state are fond of claiming that they are motivated by a desire to punish Israel for its restrictions on Palestinian universities—in part, writes Jonathan Marks, as a counterargument to those who would point out that their movement seeks specifically to restrict the free exchange of ideas. But the boycotters have nothing to say about Turkey, where the government has severely restrained the ability of professors to write or teach on sensitive topics:

Turkish President Recep Erdoğan's government, the Times explains, has engaged in a large scale purge of academics. Thousands have been fired. Some have been jailed. Freedom House reports that "academics and students [in Turkey] continued to be prosecuted for expressing critical views of the government or for peaceful political action in 2018." Moreover, "government and university administrations now routinely intervene to prevent academics from researching sensitive topics." In short, academic freedom doesn't exist in Turkey, and its universities are, insofar as the purge has been successful, vehicles for political indoctrination.

Another thing about Turkey, though: it's a great place to hold an International Conference on Palestine. Unfortunately, I was unable to attend this April's conference, but the speakers listed on the roster included well-known BDS advocates like Ali Abunimah, editor of the Electronic Intifada, Rabab Abdulhadi of San Francisco State University, Joseph Massad of Columbia University, and Ilan Pappé of the University of Exeter. The roster also included BDS advocates who are not as well known here, such as Farid Esack, Chairperson of BDS-South Africa, and Frank Barat, former coordinator of a self-appointed anti-Israel "tribunal."

About the only thing the BDS National Committee seems to dislike in Erdogan's repressive government is its incomplete rejection of Israel. But BDS advocates don't mind taking advantage of his hospitality, perhaps because he whispers sweet nothings like, "whoever is on the side of Israel, let everyone know that we are against them."

The indifference of BDS advocates to the academic freedom they pretend to cherish when it suits them is nothing new. But their championship-level hypocrisy continues to impress.
NY Times Stumbles on BDS Antisemitism
The New York Times has long history of whitewashing the extremism of the BDS movement.

BDS stands for "boycotts, divestment, and sanctions," and the BDS campaign seeks to leverage those tools to eliminate Israel and replace it with an Arab-majority state.

Although BDS leaders openly admit they seek to disenfranchise Jews by eliminating the country's Jewish majority — BDS co-founder Omar Barghouti has admitted his goal is "a unitary state where, by definition, Jews will be a minority" — the Times has consistently downplayed the movement's goals by reporting, for example, that BDS merely "seeks to pressure Israel into ending the occupation of the West Bank," or that the its activists are simply "critical of Israel's policies toward the West Bank."

Language of this type had prompted Tablet's Yair Rosenberg to charge the paper with having "dramatically misrepresented [BDS's] stated aims and implicit goals, whitewashing the movement's radicalism."
Another Whitewash?

Days after the U.S. House of Representatives delivered an overwhelming, bipartisan rebuke to BDS with a 398-17 vote explicitly opposing "the Global Boycott, Divestment, and Sanctions Movement," the New York Times jumped in with a piece titled "Is B.D.S. Anti-Semitic? A Closer Look at the Boycott Israel Campaign."

The piece purports to provide "answers to some of the most difficult questions" about BDS. And this time, the paper did manage to acknowledge that the campaign opposes the existence of the Jewish state, an improvement over earlier coverage that falsely cast the Boycott, Divestment, Sanctions movement as merely anti-occupation. In that respect, at least, it is a needed improvement. Still, the article relies on distortions and omissions to make BDS extremism more palatable to readers.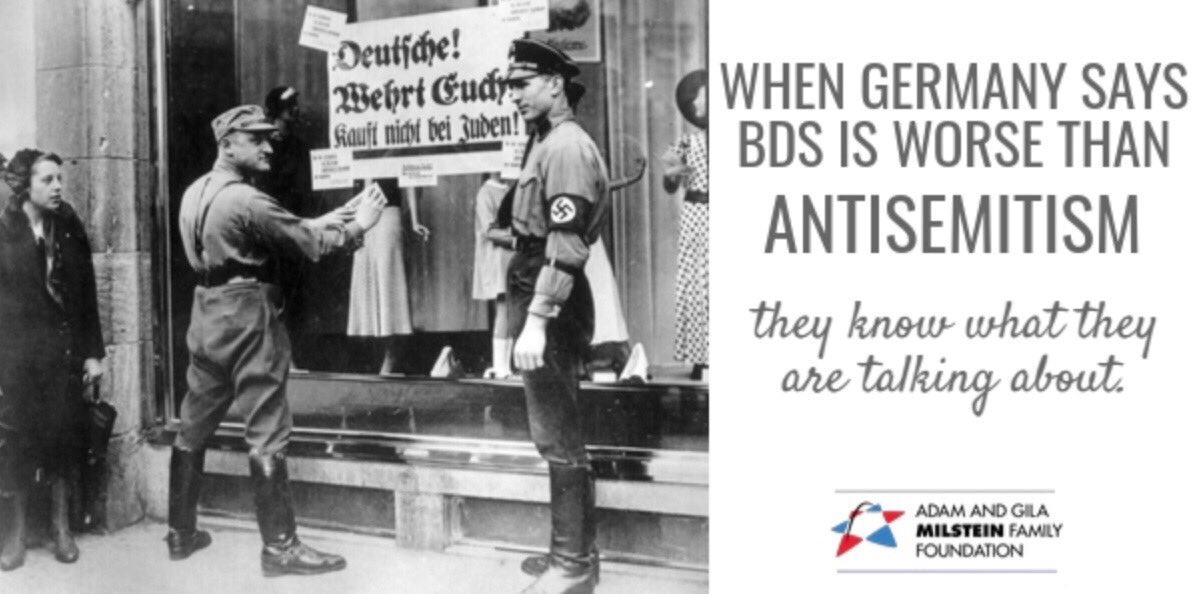 How the Publisher of the "Guardian" Helped Bring About the Balfour Declaration
While the competition may be stiff, few mainstream periodicals in the English language distinguish themselves in their contempt for Israel to the extent of the Guardian. But it was not ever thus, explains Robert Philpot. C.P. Scott, who served as the British newspaper's publisher from 1872 until 1929, was in fact a crucial supporter of Zionism:
That role began in November 1914 when Scott met Chaim Weizmann, a leading player in Zionist politics, by chance at a charity tea party to which the latter's wife had been invited. Thus began the remarkable friendship and partnership between the publisher and Israel's first president. . . . Weizmann instantly impressed the editor. For Scott, he was "extraordinarily interesting, a rare combination of idealism and the severely practical which are the two essentials of statesmanship."

After their second meeting, Scott made Weizmann an offer: "I would like to do something for you. I would like to put you in touch with the chancellor of the exchequer, [David] Lloyd George." He also reminded Weizmann that "you have a Jew in the cabinet, Herbert Samuel."

Unbeknownst to Weizmann, Samuel was a committed Zionist himself, and, thanks to the favorable impression made by Weizmann, Lloyd George soon became one as well. Scott continued to provide the Zionist leader with advice and assistance, once at a highly fortuitous moment:
[I]n April 1917, Scott stumbled across a crucial bit of news. At a meeting with a French journalist he discovered that the French planned to assume control of northern Palestine—areas that the Zionists hoped would become part of a Jewish homeland under British protection—while the rest of the land would fall under international control. . . . Scott immediately tipped off . . . Weizmann and began making inquiries back in London. Weizmann, too, began frantic efforts to uncover more details, pushing at the Whitehall doors Scott had previously unlocked for him.

Critically, Scott's discovery led the Zionists, in [the words of then-Guardian columnist Harry] Sacher, to realize the urgency of getting from the British government "a written definite promise satisfactory to ourselves with regard to Palestine." In November 1917, in the form of that famous letter from Balfour to Lord Rothschild, they finally obtained it. Days later, Scott penned a Guardian editorial welcoming the Balfour Declaration.