From Ian:
As Passover begins, Jews feel unwelcome in the EU
Passover, which commemorates the Hebrews' liberation from enslavement in ancient Egypt, begins this weekend. But many European Jews don't feel like celebrating. Many feel that their religious freedoms are being eroded.

Archbishop Paul Gallagher, the Vatican's foreign minister, recently said pandemic safety measures had curtailed religiou freedoms. In his video, published to coincide with the 46th Regular Session of the Human Rights Council in Geneva, Gallagher said state public health policies are infringing peoples' ability to exercise their human rights.

Gallagher's statement struck a chord: Religious communities across the world have changed the way they worship during the pandemic. Alas, restrictions of the fundamental right to religious freedom are not a new phenomenon.

In some case, the coronavirus pandemic has served as a pretext to restrict worship. Jews in the European Union are deeply troubled by this development.

'United in diversity?'
For over a decade, the European Union has been preoccupied with itself and in permanent crisis mode, seemingly forgetting its much touted motto "united in diversity." The United States, in contrast, is much more outward looking. Speaking at an OSCE expert summit last month, US Deputy Assistant Secretary for Democracy, Human Rights, and Labor Kara McDonald gave an outlook regarding President Joe Biden's agenda on tackling Anti-Semitism.

The good news is that Biden plans to intensify the US's fight against anti-Semitism in accordance with the definition of the International Holocaust Remembrance Alliance. Much more surprising, however, were McDonald's observations concerning Jewish life in Europe today. Europeans should take her concerns seriously.

McDonald said Jewish communities in numerous countries were confronted with planned and actual bans on religious practices such as ritual animal slaughter and circumcision of male babies.
Almost all remaining Jews in Yemen deported - Saudi media
The last three Jewish families in Yemen were deported by the Iranian-backed Houthi rebels, leaving only four elderly Jews in the country, the London-based Saudi daily Asharq Al-Awsat reported over the weekend.

The move marks the virtual end of a 2,600-year-old Jewish community in Yemen.

The families, totaling 13 people, told Asharq Al-Awsat that they were now searching for a new home. The families had resisted leaving, but finally agreed after the Houthis made their departure a condition for the release of Levi Salem Marhabi, a Jew who was captured by the rebels about six years ago.

"They gave us a choice between staying in the midst of harassment and keeping Salem a prisoner, or leaving and having him released," one of the deported Jews told Asharq Al-Awsat. "History will remember us as the last of Yemeni Jews who were still clinging to their homeland until the last moment."

Marhabi was arrested by the Houthis for helping a Yemeni Jewish family move an old Torah scroll out of the country. Despite a court ruling that he was innocent and should be released, he was reportedly held as a bargaining chip, according to the daily.

Similar reports have been denied as false in the past.
Winston Churchill in Palestine – 100 years on
Two days later, he planted a tree at the site on Mount Scopus of the future Hebrew University, telling the assembled dignitaries, "My heart is full of sympathy for Zionism. The establishment of a Jewish National Home in Palestine will be a blessing to the whole world."

The next day, Churchill received a delegation from the Congress of Palestinian Arabs whose 35-page protest against Zionist activity included a variety of antisemitic tropes: "The Jew is clannish and unneighborly. He will enjoy the privileges and benefits of a country but will give nothing in return."

Churchill vigorously rejected their assertions, saying:
"It is manifestly right that the Jews should have a National Home where some of them may be reunited. And where else could that be but in this land of Palestine, with which for more than 3,000 years they have been intimately and profoundly associated."

Churchill told the Jewish delegation which followed:
"The cause of Zionism is one which carries with it much that is good for the whole world, and not only for the Jewish people; it will bring prosperity and advancement for the Arab population."

Before returning to Cairo the evening of March 30, Churchill visited the then twelve-year-old Jewish town of Tel Aviv, meeting with its Mayor Meir Dizengoff, and the agricultural settlement in Rishon LeZion. On his return to London, he told the House of Commons:
"Anyone who has seen the work of the Jewish colonies will be struck by the enormous productive results which they have achieved from the most inhospitable soil."

Churchill hoped that the Jews of Palestine – and the Jewish majority state that he envisaged might someday grow out of it – would live in a peaceful and productive relationship with their Arab neighbors.

This aspiration has been partially realized in a cold peace with the major states with whom Israel fought three wars after 1948, and now a newly warmer one with the Gulf states. Nonetheless – one hundred years after his visit – he would find that peaceful co-existence between the peoples living within the borders of what was then Mandatory Palestine remains challenging and uncertain.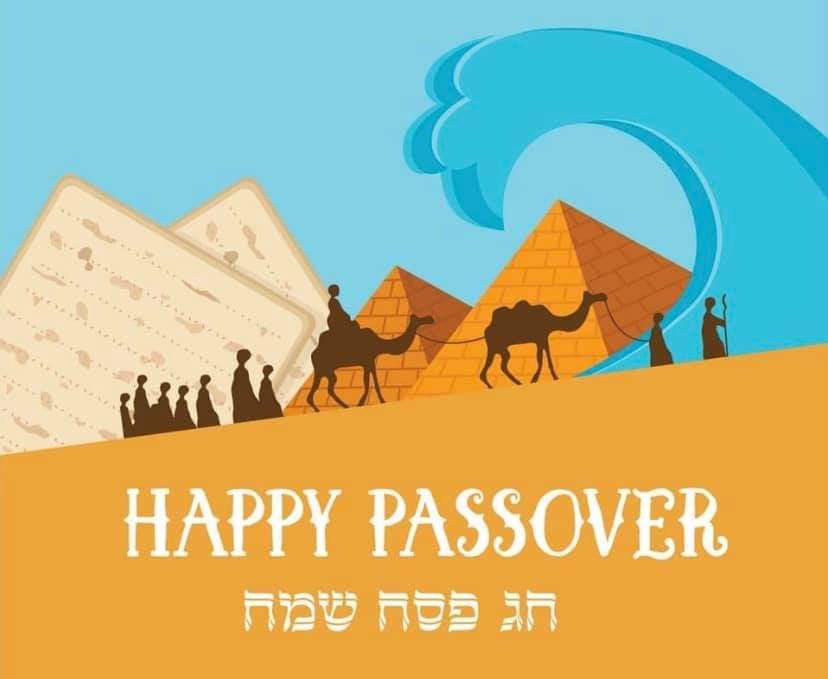 Yet another attempt to sanitize anti-Zionism
Another week, another solemn definition of what does and doesn't constitute anti-Semitism, another quixotic attempt to slow the growing adoption of the International Holocaust Remembrance Alliance's (IHRA) definition of the "longest hatred" by governments, local authorities and civic bodies around the world.

In my last column, I responded to an alternative definition of anti-Semitism – one that attempts to be more forgiving of Israel-hatred – that is currently being touted by a group of progressive Jewish Americans. Any hopes I had of moving to a different subject this week were extinguished by a dear friend who emailed me yet another definition of anti-Semitism that has emerged in recent days, no less troubling than the "Nexus" definition I dealt with last time, and no less deserving of a rapid and critical answer.

On this occasion, the document under discussion is grandly titled the "Jerusalem Declaration on Antisemitism." As with the "Nexus" text, the preamble to this offering assures the reader that its goal is to properly "identify and confront" anti-Semitism. On closer reading – and again, as with the "Nexus" text – it turns out the true purpose of the "Jerusalem Declaration" is to carve out a space for anti-Zionists to advocate for the elimination of the Jewish state without being accused of anti-Semitism.

This latest attempt to redefine anti-Semitism is essentially composed of two parts. The first part consists of a series of platitudes and truisms about anti-Semitism in general – that anti-Semites see Jews as "linked to the forces of evil," that defacing a Jewish grave with a swastika is one example of an anti-Semitic act, that denying the Holocaust or using code words like "Rothschild" constitutes anti-Semitic speech, and so forth. Since the IHRA definition already deals with these matters quite adequately, what we have here is simply reinventing the wheel.

Divergence from the thrust of the IHRA definition appears only when the subjects of Zionism and Israel are introduced. It's in this second part that the real goal of the "Jerusalem Declaration" (so-called because it was assembled under the auspices of the liberal Van Leer Institute in Jerusalem) is unveiled. Included here are five examples of expressing opposition to Zionism that should not be considered anti-Semitic.
Is the ICC a threat to Israel? Here's what is at stake:
THIS UNPACKING of the nature of the strategic and existential threat that the ICC constitutes for Israel is key to determining how the State of Israel should position itself vis-à-vis the Court.

We believe that Israel does not have the luxury of ignoring the Court, with the idea that by not engaging, it will be able to denounce any decision as being itself illegitimate. Such an attitude is ill-founded because, deep down, it presupposes an equal playing field.

On the contrary, Israel must treat what is happening at the ICC with the utmost seriousness and avail itself of all possible avenues to challenge, in the most professional way, the technical allegations leveled against Israel and its leaders and to propose a counter-narrative. In this way, Israel can actually benefit from the legitimacy that the ICC produces by its very existence to strengthen its own positions and narratives.

Approaching the ICC with casualness and disdain will have as a consequence that the illegitimacy of Israel will become permanently crystallized, which would then lead to a weakening of the state.
Should Israel Cooperate with the ICC?
EXECUTIVE SUMMARY: The March 3, 2021 decision of the Prosecutor of the International Criminal Court to open a full investigation of the "Situation in Palestine" has prompted responses advising the Israeli government to take a more cooperative approach toward the Court. Yet there are a number of strong strategic, diplomatic, and legal arguments for not cooperating. This study analyzes the considerations that must be weighed carefully by Israeli policy makers before deciding next steps.

View PDF
Blinken: "Two-state solution is the best way to ensure Israel's future."
"In my many years I have come to a conclusion that one useless man is a shame, two is a law firm, and three or more is a congress." [John Adams]

At the outset, we learn the following from the Jerusalem Center of Public Affairs in answer to the question, 'Who are the Palestinians?';

Palestinian leaders claim that the Palestinians are descended from the Canaanite people who lived in the Land of Canaan before the Israelite tribes settled in it.

What is the source of the name "Palestine?" It is not Arab; it is derived from the name "Palestina," by which the Roman Emperor Hadrian chose to call the land after the defeat of the Bar Kokhba Revolt in 135 CE. His aim was to erase "Judea."

According to Palestinian historian Muhammad Y. Muslih, during the entire 400 year period of Ottoman rule (1517-1918), before the British set up the 30-year-long Palestine Mandate, "There was no political unit known as Palestine." In Arabic, the area was known as al-Ard al-Muqadassa (the holy land), or Surya al-Janubiyya (southern Syria), but not Palestine.

Not a single Palestinian tribe identifies its roots in Canaan; instead, they all see themselves as proud Arabs descended from the most notable Arab tribes of the Hejaz, today's Iraq, or Yemen. Even the Kanaan family of Nablus locates its origins in Syria. Some Palestinian clans are Kurdish or Egyptian in origin, and in Mount Hebron, there are traditions of Jewish origins.

Mr. Blinken, only when history precedes politics, can any progress follow. On 05/12/, 2015, the Jerusalem Post published Daniel Grynglas' "Debunking the claim that 'Palestinians' are the indigenous people of Israel."It serves as a good starting point to an understanding how so many "useful idiots" in the US State Department have failed in their endeavors to comprehend Jewish claims to the Land of Israel.

Mr Grynglas will take us back to the year 1831. The wars between Israel and its Arab neighbors were fought for many years on the battlefield between armies. In recent decades the arena of conflict has shifted from hand-to-hand combat to a war of narratives.

Everybody agrees that the current affluence of Israel, its modern infrastructure and economy were developed by the Jews. The Palestinian Arab narrative is that as the ancient, indigenous people of Palestine they feel dispossessed and they deserve to take over Israel's riches. Jewish claims to our heritage in the Land of Israel are supported by abundant archaeological artifacts and historical records.
Pierre Rehov:
Lessons from the Middle East
If appointing Antony Blinken as Secretary of State was enough to reassure Israelis and Saudis, the designation of Robert Malley as special envoy to Iran only rekindled their concerns. Malley was not only involved in the conception of the JCPOA, he was "kicked off of Obama's first presidential campaign after reports emerged he had met with members of the Hamas terror group," and has reportedly asked that Hamas be included in talks in the future. Senator Tom Cotton tweeted that the appointment was "deeply troubling... Malley has a long track record of sympathy for the Iranian regime & animus towards Israel. The ayatollahs wouldn't believe their luck if he is selected."

The Israeli government, whose secret service has managed to demonstrate Iran's willingness to acquire nuclear weapons, also warned: "The deal gave Iran a highway paved with gold to build the critical infrastructure for an entire arsenal of nuclear bombs. That deal gave Iran the resources to significantly escalate its aggression and terror across the Middle East."
Elliott Abrams:
The Next Bad Idea: A PLO Office in Washington
One aspect of the reset in the U.S. relationship with the Palestinians appears to be a reopening of the PLO office in Washington, which was closed in 2018. The existence of that office always required a special waiver from the U.S. government because of PLO support for terrorism. That won't be easy because of the Taylor Force Act, which was signed into law in 2018.

Named after an American soldier murdered by a Palestinian terrorist, the law states that the PA and PLO will be liable for damages awarded by a jury if they open offices in the U.S. or make payments to Palestinian terrorists being held in Israeli prisons. A State Department report said the Palestinians spent at least $151 million in 2019 on its "pay-to-slay" program, the Washington Free Beacon reported. How the administration plans to get around the Taylor Force Act, and why it believes it is sensible and moral to do so, remain unclear.
US Envoy to UN Linda Thomas-Greenfield Pledges to Defend Israel From 'One-Sided Actions' in Remarks to Security Council
Announcing emergency humanitarian aid for Palestinians in the West Bank and Gaza on Thursday, the newly-appointed US Ambassador to the UN at the same time pledged to defend Israel from "one-sided resolutions and actions," pointing out that the UN Security Council's disproportionate focus on the Israeli-Palestinian conflict distracted from "other issues in the region that are threats to international peace and security and deserve more of this Council's attention."

In remarks to the monthly Security Council briefing on the Middle East, Ambassador Linda Thomas-Greenfield opened by saying that "President Biden has been a strong and consistent supporter of Israel throughout his career."

She continued: "As I have. The United States will continue to steadfastly stand by Israel, especially when it is unfairly singled out by one-sided resolutions and actions in international bodies."

Thomas-Greenfield pointed out that criticism of Israel "too often … veers dangerously into antisemitism." She also commented "that while we focus each month on the Israeli-Palestinian conflict in these meetings, there are other issues in the region that are threats to international peace and security and deserve more of this Council's attention."

The ambassador then reiterated the Biden Administration's commitment to a "negotiated two-state solution, consistent with international law and in line with relevant UN resolutions."

"It is essential that both sides take concrete steps to advance the two-state solution," she stated.
What does Russian Mideast-related diplomatic activity signify?
In an event covered in a variety of regional media outlets but largely ignored further afield, Russian Foreign Minister Sergei Lavrov met on March 15 in Moscow with a delegation from the Lebanese Hezbollah organization. The delegation was led by Mohammad Raad, who heads the Hezbollah bloc in the Lebanese Parliament. This was the first official Hezbollah delegation to visit Moscow since October 2011, and the second in total. Also on the trip was Ammar al-Moussawi, who heads the movement's foreign relations desk. A report by Russian analyst Anton Mardasov at Al-Monitor noted that the visit immediately preceded Foreign Minister Gabi Ashkenazi's trip to Moscow on March 17, possibly leading to some logistical challenges for the Russian airport and other authorities.

The arrival of these two delegations immediately followed a trip by Foreign Minister Lavrov to the Gulf, in which he met with officials in the United Arab Emirates, Saudi Arabia and Qatar. Lavrov's trip to the Gulf coincided with the televised opening in Turkey of the Akkuyu nuclear power plant, built by Russia. The opening was attended by Turkish President Recep Tayyip Erdogan and Russian President Vladimir Putin. In the last week, Russian military operations in the Middle East also intensified, with the launch of an air campaign against Islamic State targets in the desert of southern Syria. In late January, meanwhile, a senior delegation from the south Yemeni separatists of the Southern Transitional Council flew to Moscow, at the invitation of the Russian government. The STC is backed by the UAE, and controls large parts of southern Yemen, including the temporary capital, Aden, and the Socotra Archipelago.

This flurry of Middle East-related Russian diplomatic activity is noteworthy because it reflects Moscow's multi-faceted approach to the region. Much analysis of the Middle East notes the existence of three large blocs competing for primacy.
Kansas City Jewish center shooter appeals death sentence
An avowed anti-Semite who shot three people to death at two suburban Kansas City Jewish sites in 2014 is asking the Kansas Supreme Court to overturn his death sentence, saying he should not have been allowed him to represent himself at trial.

The appeal from Frazier Glenn Miller Jr. is scheduled to go before the state Supreme Court on Monday. He was convicted of one count of capital murder, three counts of attempted murder, and assault and weapons charges in August 2015.

Miller's attorneys argue that the Johnson County Court judge who oversaw his trial should not have allowed him to represent himself. They say the judge did not consider whether Miller had mental health issues that would make him incompetent to represent himself in a complex capital case.

Miller, from Aurora, Missouri, also argues that the judge should have allowed him to present mitigating evidence during the penalty phase, and that the death penalty itself is unconstitutional.

Miller, who is also known as Frazier Glenn Close, testified during trial that he drove to the Kansas City area in April 2014 to kill Jews before he died. He said at the time that he didn't expect to live long because he had chronic emphysema.

He ambushed and killed William Corporon, 69, and Corporon's 14-year-old grandson, Reat Griffin Underwood, at the Jewish Community Center in Overland Park, Kansas. He then shot 53-year-old Terri LaManno at the nearby Village Shalom retirement center.

All of his victims were Christians.
Suicide Bombers Attack Catholic Church In Indonesia On Palm Sunday
At least 20 people were injured in Indonesia after suicide bombers attacked a Roman Catholic Church on Palm Sunday, numerous sources reported.

The attack happened outside of the Sacred Heart of Jesus Cathedral in Makassar at around 10:30 a.m. Sunday morning, as a Palm Sunday mass was concluding, NPR reported.

No deaths were reported besides the attackers. The injured include church workers and worshipers.

Wilhemus Tulak, a priest at the church, told local media that the suspected attackers tried to enter the church grounds on motorbikes, but a security guard stopped them, Deutsche Welle reported. He said those who were injured were in serious condition.

"We were finishing the service and people were going home when it happened," Tulak told reporters, according to Deutsche Welle.

A destroyed motorbike and body parts were found at the scene of the attack, according to the BBC. Makassar Mayor Danny Pomanto reportedly said that had the explosion happened at the church's main entrance, there likely would have been casualties.
Of course! @AgnesCallamard has not met a terrorist she did not like yet. She'll fit right in at @amnesty, which only just recently, shamefully removed 'prisoner of conscience' status from @navalny! https://t.co/vsLJB9KPoR

— Arsen Ostrovsky (@Ostrov_A) March 29, 2021
Suez Canal traffic resumes as Ever Given ship partially re-floated
The giant container ship Ever Given that blocked the Suez Canal for almost a week was fully floated on Monday and traffic in the waterway would resume, the canal authority said in a statement.

A Reuters witness saw the ship moving and a shipping tracker and Egyptian TV showed it positioned in the center of the canal.

The stranded container ship blocked the Suez Canal for almost a week and was re-floated on Monday. It is currently being secured, Inchcape Shipping Services said.

The 400-meter (430-yard) long Ever Given was successfully re-floated at 4.30 am local time (0230 GMT) and was being secured, Inchcape, a global provider of marine services said on Twitter.

Video posted on social media appeared to show the ship's stern had swung around, opening space in the canal. Other footage, which could not be immediately verified by Reuters, included cheering and ships' horns sounding in celebration.

Ship-tracking service VesselFinder has changed the ship's status to under way on its website.
With the Suez Canal still blocked and 300 ships unable to cross, isn't it time to build the Ashdod-Eilat high speed freight railway connecting the West with the East overland through Israel? No more stuck freighters, no more shipping jams, or delays in international trade.

— Michael Oren (@DrMichaelOren) March 28, 2021
No Justice: No Peace: The case of the Sbarro murders mastermind
The failure of the US to have Al-Tamimi extradited to the US for trial, and the attempt to circumvent the Taylor Force Act sends a message of hope to those who wish to destroy the Jewish state. Added to this is the Biden Administration's restoration of relations with the Palestinian Arabs, reinstating aid to Palestinian Arab refugees and new support for "a mutually agreed" upon two-state solution. [31] (Edith M. Lederer, "U.S. announces restoration of relations with Palestinians," Associated Press (January 26, 2021.) The Palestinian Arab state would ostensibly include about 70% of Judea and Samaria and all of Gaza, with its capital on the peripheries of East Jerusalem. [32]

There are also plans to reopen Palestinian Arab diplomatic missions presumably such as the PLO mission in Washington, DC, the US Consulate General in Jerusalem that have afforded direct communication between the Palestinian Authority and Washington.[33]

Why the return to the failed policies of the past? The centrality of the peace process had become a "peace religion" with its own dogma according to Aaron David Miller, former advisor to Republican and Democratic Secretaries of State on Arab-Israeli negotiations (1978-2003).

These "articles of faith," he explains are: "First, pursuit of a comprehensive peace was a core, if not the core, U.S. interest in the region, and achieving it offered the only sure way to protect U.S. interests; second, peace could be achieved, but only through a serious negotiating process based on trading land for peace; and third, only America could help the Arabs and Israelis bring that peace to fruition."

Failure to resolve the conflict would "would trigger ruinous war, increase Soviet influence, weaken Arab moderates, strengthen Arab radicals, jeopardize access to Middle East oil, and generally undermine U.S. influence from Rabat to Karachi."

Miller realizes that the belief "that there's a single or simple fix to protecting those interests, let alone that Arab-Israeli peace would, like some magic potion, bullet, or elixir, make it all better, is just flat wrong. In a broken, angry region with so many problems — from stagnant, inequitable economies to extractive and authoritarian governments that abuse human rights and deny rule of law, to a popular culture mired in conspiracy and denial — it stretches the bounds of credulity to the breaking point to argue that settling the Arab-Israeli conflict is the most critical issue, or that its resolution would somehow guarantee Middle East stability."

"These tenets endured and prospered," he said, "even while the realities on which they were based had begun to change." In other words, there has been "more process than peace." [34]

Elliot Abrams adds another act of faith that has become part of American diplomatic canon. This is the belief that even when there is little hope in achieving a sudden or dramatic diplomatic break though, the standard response is "Okay, but what's the harm in trying? As former president Bill Clinton used to say, "We always need to get caught trying—fewer people will die."

The assumption that no harm ensues when the US attempts to find a comprehensive peace accord and that lives are saved in the process, is simply false Abrams contends as continuing acts of terrorism demonstrates. Furthermore, Abrams asserts the prestige and stature of America and the president are diminished when these efforts end in failure. [35]

At a meeting with the Council on Foreign Relations (CFR) on November 17, 2020, Palestinian Authority Prime Minister Mohammad Shtayyeh had the opportunity to express his vision for peace. Instead, he used the occasion to attack the Arab states who signed the Abraham Accords, negating their right to protect their own crucial interests.

Ambassador Dore Gold, the former director general of Israel's Foreign Ministry, believes that "Shtayyeh is probably hoping that selective reinterpretations of the Middle East peace process can be used to the Palestinians' advantage. Describing the stipends granted to families of those who engaged in terrorism as a 'social welfare' program might work as a strategy if the audience hearing this argument is either incredibly or ignorant." [36]
Suspect arrested after attempted ramming attack in West Bank, army says
A Palestinian driver tried to ram his vehicle into a group of Israel Defense Forces soldiers near the West Bank settlement of Ma'ale Adumim on Sunday, the IDF said.

The vehicle instead hit several other Israeli vehicles and the suspect was arrested. There were no injuries reported in the incident, at the parking lot of the Ein Mabu'a nature reserve.

The military said the incident appeared to be a terror attack, but did not seem to rule out the possibility it had been an accident.

"The initial investigation of the incident and the suspect indicates it was an attempted terrorist attack. The terrorist accelerated toward a number of soldiers," the IDF said in a statement.

"There are no injuries. The terrorist was arrested and transferred to security forces for further investigation," the statement said.

Army Radio identified the driver as Ahmad Ghazzawi, 25. The radio report said he was previously jailed for throwing rocks and Molotov cocktails at Israelis.
Kingmaker Ra'am party won't sit in coalition with far-right, warns Arab broker
A broker close to Ra'am party leader Mansour Abbas said Monday that no Arab Israeli parties will consider joining a coalition with the far-right Religious Zionism party, as a matter of principle.

Inconclusive elections last week have placed the Ra'am and Joint List, two Arab Israeli parties, in positions where they may have the deciding seats needed for a majority coalition.

Sha'a Mansour Massarwa, the mayor of the Arab Israeli city of Tayibe, told Army Radio that not sitting with Religious Zionism leader MK Bezalel Smotrich or with Itamar Ben Gvir, a Kahanist member of Smotrich's party, was a principle that "no one will give up on."

Stressing that he was only offering his opinion, and not speaking for Arab Israeli parties, Massarwa added that LGBT issues were also "a red line" for Ra'am, which he noted was a religious, conservative party.

Religious Zionism won six seats in the election, making the far-right party a key building block in Prime Minister Benjamin Netanyahu's quest to remain in power.
BBC News fails to tell all in portrayal of Arab party
The BBC's belated portrayal of Ra'am's February split from the Joint List airbrushes the conflict over LGBTQ issues from the picture:
"Raam split from the Joint List earlier this year in part because Raam's leader Mansour Abbas said he was open to working with Mr Netanyahu to address the needs of Israel's Arab citizens, who make up about 20% of the population."

The report continues:
"An Arab party has never sat in government in Israel, and such parties do not share Mr Netanyahu's right-wing ideology."

While the religious Ra'am party may indeed have little in common with the secular Likud party, it is clearly disingenuous of the BBC to fail to inform audiences of the former's Islamic Movement roots and Muslim Brotherhood links which are a clear indication of "right-wing ideology". Apparently even that conservative party's anti-gay rights stance, its vote against the peace agreement with the UAE and its history of sympathy for convicted terrorists likewise do not convince the BBC that it is located on the "right-wing" of the political map.

Once again we see that the BBC avoids the opportunity to provide its audiences with a clear picture of the origins, ideology and agenda of Arab political parties, even when one of them appears to be conducting negotiations with other parties attempting to put together a coalition government.
Netanyahu reportedly delaying approval of Jordanian request for water
Prime Minister Benjamin Netanyahu has delayed approving Jordan's request for water from Israel, according to a Friday report, amid recent tensions between Jerusalem and Amman.

Citing Israeli and Jordanian security sources, the Haaretz daily said Jordan made the request this month to alleviate water shortages. The request was submitted through the joint Israeli-Jordanian water committee, established after the 1994 peace deal between the countries.

Despite officials backing the water transfer, Netanyahu and the National Security Council have delayed responding to the request, which the report said indicated he intends to refuse it.

Unnamed Israeli sources said to have close contacts with the Jordanians expressed concern over the strained ties between Jerusalem and Amman, accusing Netanyahu of endangering the peace agreement due to the animosity between him and the Jordanian royal family.

They asserted the premier was ignoring the strategic value of Israel's relations with Jordan, noting the deployment of Jordanian forces along their shared border allows the Israeli military to station fewer troops there.

The newspaper also said Jordan wants Israel's help in securing coronavirus vaccines, but that Netanyahu left it off a list of countries included in a now halted initiative to supply doses to friendly nations.

The report came weeks after Netanyahu had been set to visit the United Arab Emirates for the first official trip by an Israeli leader, half a year after the countries established formal relations. He had hoped to use the audience with the UAE's crown prince to boost his reelection campaign less than two weeks before the March 23 Knesset elections.
Palestinian elections to pave way for the return of Dahlan?
Since the January 15 announcement by Palestinian Authority President Mahmoud Abbas that the elections for the PA presidency, parliament and the PLO's legislative body, the Palestinian National Council, would be held in the coming months, 59-year-old Mohammad Dahlan has been busy preparing his supporters for the vote.

Dahlan, who was expelled from Abbas's ruling Fatah faction in 2011 after a fallout with the PA president, has since been living in the United Arab Emirates, where he is reportedly serving as a special adviser to Crown Prince Mohammed bin Zayed, the de facto ruler of the wealthy Gulf state.

Dahlan heads a movement named Democratic Reform Current. According to Palestinian sources, the movement has several thousand supporters in the Hamas-ruled Gaza Strip. In the West Bank and east Jerusalem, the movement has only a few hundred supporters, the sources said.

Dahlan's movement was one of the first Palestinian factions to announce its intention to participate in the parliamentary elections, which has been set for May 22. The movement considers itself part of Fatah, and many of its members are disgruntled activists of the faction and former PA security officers from the Gaza Strip, where Dahlan was born to a refugee family in the Khan Yunis refugee camp.

Dahlan loyalists say they prefer to run as part of Fatah's official list. Abbas, however, is unlikely to agree to such a move, which means that the Dahlan loyalists will have to form their own list to contest the parliamentary election.

In the past few days, some Palestinians claimed that Abbas's security forces, specifically the General Intelligence Service, have prepared a list with the names of Dahlan loyalists who would be prohibited from running in the parliamentary election.
Ex-chief of Hamas: 'Bargaining chips' needed for prisoner swap deal
A former Hamas leader said the Gaza-ruling terror group must gain "bargaining chips" to use in a prisoner exchange deal with Israel.

In a recorded statement released Saturday, Khaled Mashaal said Hamas must make Israel pay a price similar to a 2011 swap in which the Israeli government freed over 1,000 convicted Palestinian terrorists for IDF soldier Gilad Shalit, who was captured in 2006.

"After this deal the enemy tried to limit itself and not approve an additional exchange deal, to discourage the Palestinian resistance," Mashaal said, according to the Ynet news site.

He added: "We know this is a drill, part of the physiological war. When we hold an Israeli soldier, the Israeli leadership can only agree to our demands."

Therefore, Mashaal said, the terror group was working to get "bargaining chips" to free Palestinian security prisoners.

Mashaal, a West Bank native now living in Qatar, headed the Hamas political bureau from 1996 to 2017, when he was replaced by incumbent leader Ismail Haniyeh.

Hamas is currently believed to hold two Israeli civilians, Avera Avraham Mengistu and Hisham al-Sayed, who entered Gaza of their own accord in 2014-2015, and the remains of two Israeli soldiers, Sergeant First Class Oron Shaul and Lieutenant Hadar Goldin, killed in action during the 2014 Gaza war.
Hamas presents list of candidates for parliamentary election
Hamas on Monday formally submitted its list of candidates for the parliamentary election to the Palestinian Central Elections Commission (CEC).

Deposed Fatah operative Mohammed Dahlan's group also presented its own list, called al-Mustaqbal (The Future) to the commission. Dahlan, a former Palestinian Authority security commander, is based in the United Arab Emirates.

The Hamas list is headed by Khalil al-Hayya, a member of the group's political bureau. The list's slogan is "Jerusalem unites us," according to the Hamas-affiliated The Palestinian Information Center.

Hamas spokesman Fawzi Barhoum said in a statement that the list's slogan "emphasizes the importance of Jerusalem and the insistence on its liberation from the Zionist enemy."

According to Barhoum, the slogan is an "assertion that regardless of the Israeli plots, the Palestinian people will continue their struggle and resistance until the liberation of Palestine, Jerusalem and al-Aqsa Mosque."

The Hamas list was submitted to the offices of the CEC in the Gaza Strip and the West Bank.

The CEC announced that 15 lists have registered so far for the parliamentary election, scheduled to take place on May 22. The deadline for submitting lists is Wednesday.
Palestinian Authority receives 100,000 doses of China's Sinopharm vaccine
Ramallah received 100,000 Sinopharm coronavirus vaccines from the Chinese government on Monday, as the Palestinian Authority struggled to quicken the pace of its immunization campaign.

Including Monday's shipment, Ramallah has received some 153,000 doses from various sources, far fewer than it needs to vaccinate the nearly 3 million Palestinians who live in the West Bank.

The vaccines' early distribution was also dogged by accusations of nepotism and corruption, which forced the PA to acknowledge that some doses went to government officials and the Palestinian national soccer team rather than healthcare workers.

PA health minister Mai Al-Kaila pledged on Monday that the remaining vaccines would be distributed according to previously declared criteria, which give the elderly, frontline medical staff and at-risk groups first priority.

"A committee of civil society organizations, the private sector, the Independent Commission for Human Rights and the World Health Organization will track the distribution of coronavirus vaccines to the target groups," al-Kaila said in a statement.

According to the PA health ministry, 44,799 West Bank Palestinians have received just one dose of a coronavirus vaccine as of Monday night, while another 3,984 have received two doses.
Gaza enters second coronavirus wave, with 25% of tests coming back positive
With cases spiking, the Gaza Strip has entered a second wave of the coronavirus pandemic, health officials in the coastal enclave told The Times of Israel on Monday.

Gaza saw 815 new coronavirus cases in 24 hours, the Gaza Health Ministry reported on Monday. The total number of active infections nearly tripled over the past two weeks, from 2,291 to 6,619.

The daily rate of positive tests in Gaza has skyrocketed to 25 percent over the past 24 hours, according to Hamas health officials. The high positivity rate indicates that the virus is likely spreading widely undetected.

"We're in a new wave. The virus curve is rising by the day. We expect the rate of positive tests to also continue to rise," said Dr. Aed Yaghi, who directs the Gaza branch of the Palestinian Medical Relief Society, a nonprofit that provides health services throughout the coastal enclave.

Hamas, the enclave's de facto rulers, declared a nightly curfew over the weekend in an attempt to contain the surge in cases.

Since the beginning of the pandemic, 63,742 Gazans have been infected with the novel coronavirus, and 604 have died.

Both the terror group and international observers have warned that the Gaza health system — worn down by years of an Israeli-Egyptian blockade and three wars between Israel and the enclave's rulers — is ill-equipped to handle a severe spike in cases.
An umcommon scene today in the West Bank as unarmed al-Qassam militants in military fatigues participate in the funeral of Hamas leader Omar Barghouti who passed away after he was infected with #COVID19. pic.twitter.com/ag6Oqv9crS

— Joe Truzman (@Jtruzmah) March 26, 2021
Al-Qassam Brigades official channel didn't miss the opportunity to show the support it is has in the West Bank during today's funeral of Omar Barghouti. The scene of al-Qassam Brigades flags along w/ Qassam militants in fatigues in the town of Kobar is an unusual sight. pic.twitter.com/Zn2gmrpM8t

— Joe Truzman (@Jtruzmah) March 26, 2021
US military contractor pleads guilty to passing intel to man with Hezbollah ties
A woman who worked as a contract linguist for the US military in Iraq pleaded guilty Friday to sharing classified information with a romantic interest linked to the Lebanese terror group Hezbollah.

Mariam Taha Thompson was arrested last year in an espionage case that investigators said put the lives of American military members and confidential sources at risk and represented a significant breach of classified information.

Thompson, 63 and formerly of Rochester, Minnesota, pleaded guilty to a single count of delivering national defense information to aid a foreign government. She admitted as part of a deal that she shared the names of US government assets, including clandestine sources, as well as US military targets, with a Lebanese man with connections to Hezbollah.

Assistant Attorney General John Demers, the Justice Department's top national security official, said in a statement that the actions represented "a disgraceful personal and professional betrayal of country and colleagues."

Sentencing was scheduled for June 23. A lawyer for Thompson, who faces up to life in prison, did not immediately return a phone message seeking comment.
US offers $10 million reward for info on Hezbollah operative
The United States on Monday offered a $10 million reward for information on a Hezbollah operative who was convicted last year in the assassination of Lebanon's former prime minister Rafik Hariri.

The State Department said the reward will be given to anyone who provides information preventing Salim Jamil Ayyash from planning or engaging in any attack against a US citizen or American interests. Ayyash is a senior member of Hezbollah's Unit 121, an assassination squad that the department said reports to the terror group's leader, Hassan Nasrallah.

The announcement said Ayyash is known to have been involved in efforts to harm American troops in the past. An international tribunal convicted Ayyash in absentia and sentenced him to five life sentences on charges related to the 2005 suicide truck bombing in Beirut that killed Hariri and 21 other people. The tribunal found that Ayyash led the team that carried out the attack.

In addition to its December 2020 verdict, the Netherlands-based tribunal issued new international arrest warrants for Ayyash and authorized its prosecutor to ask Interpol to issue "red notices" to its member states seeking his arrest.

Three other Hezbollah members were acquitted in August of all charges that they also were involved in the killing, which sent shock waves through the Middle East.
Lebanese Journalist Hassan Hamade: Rothschilds Monopolize World Drug Trade, US Leaders, Banks, and Federal Reserve Benefit from Afghan Opium Revenues #Antisemitism pic.twitter.com/F5TzIIPSpx

— MEMRI (@MEMRIReports) March 29, 2021
Iranian Regime, Houthis Celebrate Biden Administration's Policy
By removing the Houthis from the terrorist list and cutting off US support to confront the militia group, the Biden Administration has emboldened and empowered the Houthis and given them a free pass.

That is most likely why the Houthi terror group has ratcheted up its missile attacks. More than 40 drones and missiles were reportedly launched by the Houthis at Saudi Arabia in the month of February alone.

In spite of the mounting evidence of crimes committed by the Houthis, the Biden Administration decided to hand an undeserved political victory to Iran's regime. Let us hope that the Biden Administration reconsiders, and stops rewarding Iran for its malign behavior as well as jeopardizing the strengthening peace and stability that has finally been taking off throughout the Middle East.
China-Iran: Bad news, but it could be worse for Israel - analysis
When the details of a multibillion dollar, 25-year economic and security agreement between Iran and China leaked last summer, the headline in The Jerusalem Post was: "Proposed China-Iran deal is bad news for Israel."

Now that Iranian Foreign Minister Javad Zarif and his Chinese counterpart Wang Yi signed an agreement in Tehran on Saturday, it still means nothing good as far as Israel is concerned.

What's more important than the content of the agreement at this point is the message being sent in the timing – and that message is that Beijing and Tehran are thumbing their noses at the US.

As Carice Witte, executive director of SIGNAL, a think tank dealing with China-Israel relations, said on Monday, "this is 100% a statement to the US."

As Dr. Shira Efron, special adviser with the RAND Corporation, explained, the way this agreement is being rolled out has much more to do with "Chinese calculations is-a-vis the US than their actual dependence and keen interest in Iran, per se."

China had previously been more hesitant in its relations with Iran, in light of US sensitivities, but recent events led Beijing to throw caution to the wind.

Last week, the US, UK, EU and Canada sanctioned senior Chinese officials involved in the major human rights abuses against Uighur Muslims in Xinjiang, including mass internment, forced sterilization and more. That came days after Wang's verbal sparring with US Secretary of State Antony Blinken in Alaska earlier this month. China responded to Western moves by sanctioning religious freedom advocates.

Beijing sees this as another way of standing up to the US, Witte explained.
Seth Frantzman:
What is Iran saying about their agreement with China? - analysis
Iran is celebrating a new agreement with China. But what is inside the new 25-year plan? According to Fars News in Iran the agreement has been prepared within the framework of a plan for a long-term period of 25 years, and in this document, the parties have agreed on a roadmap and horizon of comprehensive relations in order to achieve a comprehensive strategic partnership and its practical promotion. "The document should be considered a political, strategic, economic and cultural program that pursues comprehensive aspects of relations in the long run," the paper says.

"This agreement is somewhat ambiguous, and on the other hand, in some cases, Iran has had bitter experiences in dealing with other countries. It has pros and cons." An agreement with a country that is the world's second largest economy and, according to the International Monetary Fund, the world's largest economy in the future, is never without merit, but considerations must be taken, the report states.

The agreement is a roadmap. "At the same time, the countries must be far-sighted so that in the future, these agreements do not lead to Iran's dependence on China, because according to the predictions, this country is moving towards the world power with great speed. The influence of such a country is not allowed in an Islamic country," Fars says, based on a report from a local University.

What will happen is that there will be technology transfer. Chinese auto companies are one area where Iran could use support. "If Iran wants to make progress in the field of technology transfer, technology transfer should not wait for the other side, but before they enter long-term plans, and ground that it will be ready." Iran also foresees industrial free trade zones. "As stated in the memorandum: Chinese investors are encouraged to invest in the free zones of Iran, especially Qeshm, Mako and Arvand. The truth is that these areas were created to attract foreign investors, but the infrastructure that exists in our free zones, unfortunately, has not been able to actively attract even domestic investment, which is a showcase for foreign investors."
The Biden is already giving major concessions. That's why this is occurring:

"The IMF predicts Iran's economy will return to 3.2% growth in 2021, following a 5% contraction in 2020, on the back of expanded oil sales and a stronger domestic industry."

https://t.co/70G96gvyMS

— Mark Dubowitz (@mdubowitz) March 26, 2021
A #graffiti in #Iran after in response to the signing of the 25-year deal between the Islamic Republic and the communist government of #China.
If caught, such protests in Iran could have dire consequences for the artist. pic.twitter.com/4zuFJ1WNj3

— Iran International English (@IranIntl_En) March 27, 2021
MEMRI:
A Jew, An American, A Brit, And A Saudi Conspire To Destroy Shi'ite Islam In A Play Staged At Imam Reza Shrine In Mashhad, Iran
In a play staged at the Shrine of the 8th Imam Ali Reza in Mashhad, a Jew, an American, a Brit, and a Saudi conspire against Iran and claim that Iran seeks to annihilate Israel and destroy the entire world. The play was aired on Khorasan Razavi TV (Iran) on March 20, 2021. According to the play, the Zionists created ISIS along with the Americans in order to fight "Shi'ite Iran." The characters plot to remove the love of the Mahdi from the hearts of the Shi'ites by creating religious innovations and false messiahs, as well as turning Islamophobia into "Shiaphobia" and "Mahdiphobia." The play is concluded with children carrying Islamic banners and a song stating: "Death to America!" The play was staged in an event marking the last day of the solar year.

The American: "We Have A Shared Goal – Islamophobia"; The Brit: "Our Plan Is As Follows: Shiaphobia and Mahdiphobia"
The Saudi: "Didn't I say he would come empty-handed?"
The American: "We decided that we need a viable plan."
The Jew: "We Zionists propose to restore ISIS."
The Brit: "You Zionists think that you can force people to do things with mortars and bullets? And, obviously, with beheadings?
The Jew: "You English better say nothing. You have been sitting idly by, waiting for the Mahdi to appear."
The American: "Gentleman, I beg you not to argue with one another. We have a shared goal - Islamophobia."
The Saudi: " With the exception of Saudi Islam"
The Brit: "Exactly. We have no problem with the kind of Islam that gets along with us. Our plan is as follows: Shiaphobia and Mahdiphobia."
The Jew: "We Zionists Believe That No Plan Is Better Than Restoring ISIS, In Order To Destroy The Shi'ites"
The Jew: "But we Zionists believe that no plan is better than restoring ISIS, in order to destroy the Shi'ites."
The Brit: "After all, you Zionists, along with the Americans, created ISIS in Syria and Iraq. Can you tell us where ISIS is now? ISIS did nothing but to disgrace us even more than before."
Preston Tabois removed by NEC panel as Labour candidate for London Assembly
Preston Tabois, a Haringey Labour councillor and Unite the Union activist, has had the party's endorsement for his London Assembly candidacy removed following the decision of a national executive committee panel, LabourList can reveal.

Tabois was selected by party members last year to be a candidate on the London-wide list. He was then administratively suspended by the Labour Party in August over a complaint relating to alleged antisemitism.

Guido Fawkes had alerted the party to social media posts appearing to show that the councillor approvingly shared an antisemitic article six years ago that claimed the Holocaust was a "masterplan" by Jewish people.

Another post sent by Guido to Labour appeared to show Tabois saying Zionist "conspiracy theories can be used as an educational tool to understand and relate to how governments are run [and] financed".

LabourList understands that Tabois told Labour's NEC he was mortified by the social media posts, they were made at a time when he did not know about antisemitism and he would not make such comments now.

A well-placed source told LabourList that, when the NEC panel first agreed to suspend him, the intention was not to prevent Tabois from being a candidate – and indeed his suspension from the party did recently come to an end.
Hard Left Rallies Behind Holocaust Conspiracist Councillor
Last Friday it was revealed Labour had removed its endorsement from GLA candidate Preston Tabois, who Guido revealed had made a number of antisemitic social media comments including seemingly agreeing with a Holocaust conspiracy theory. Guido imagined Tabois' candidacy sacking would be fairly uncontentious – how wrong he was…

On Saturday the official Momentum Twitter account posted that "Denying the Holocaust is abhorrent and must be called out, but…" It was swiftly deleted.



Incredibly, the hard left's backing of Preston Tabois doesn't end there. Guido's now been passed a letter by Haringey Labour councillor Daniel Stone, who is trying to rally support for the now-former Labour London Assembly candidate. It claims the Labour NEC were undemocratic and removed "a black candidate with deep roots in the working class", as well as attacking the "blatant double standards involved, when compared to the national Labour Party's continued endorsement of the Parliamentary candidate for Hartlepool."
'We are continuing our support of antisemitic conspiracist Prof Miller by claiming Jews have bought up the MPs who said he shouldn't be attacking his students.' @BristolUni https://t.co/8okfIz4B1X

— nicole lampert (@nicolelampert) March 26, 2021
2/ David obsessively posts about Israel, and appears to hold all Jews responsible for the actions of a single Jew, which is antisemitic.

Cllr Owen frequently compares Jews to Nazis , the most repulsive form of antisemtism.#LabourAntisemitism pic.twitter.com/oi28t165hG

— (((GnasherJew®גנאשר))) (@GnasherJew) March 28, 2021
Jewish Woman Walking Home From Synagogue in Melbourne, Australia, Showered With Antisemitic Vitriol
Jewish groups in Australia have strongly condemned an antisemitic assault on a lone Jewish woman as she walked to her home in the city of Melbourne on Thursday.

The unnamed woman, in her 60s, was walking back from evening services at Melbourne's Temple Beth Israel when she was accosted by a man standing at the entrance of an apartment block.

The man, described as Caucasian and burly in his 40s with a small growth of hair, stared at the woman and yelled at her, "You Jewish scum, you will get what's coming to you." He then spat at her.

The woman was deeply shaken by the attack and kept on walking. She later reported the incident to the Anti-Defamation Commission (ADC), an Australian-Jewish civil rights organization.

"I will say this again: Antisemitism is real in Australia and it is getting worse by the day," the ADC's chair, Dvir Abramovich, said in a statement.
Romanian Police Investigate Death Threats Against Prominent Jewish Actor
Romanian police were investigating on Sunday death threats made against award-winning film and theatre star Maia Morgenstern and her children at the start of Passover celebrations.

Morgenstern, who played the figure of Mary in Mel Gibson's The Passion of the Christ and runs the Jewish State Theatre in Bucharest, published an email she received in which the author threatens to violently kill Morgenstern and her children, as well as set fire to the Jewish theatre and its staff.

The email was signed "on behalf of the far right Alliance for Uniting Romanians (AUR)," although its leader George Simion condemned the threat, saying it was not issued by the party, and urged authorities to quickly find and punish its author.

Police said they were tracking the IP address of the email sender.

The ultra-nationalist party AUR was formed a year ago and surprised in a December general election to become the fourth-largest party in parliament.

Unlike some of its central and European peers, Romania did not have a mainstream party supporting far-right ideas until December's parliamentary election, although these had surfaced in well-established parties too.
Israel and UAE Karate Federation to sign cooperation agreement
Israel and the United Arab Emirates have agreed to sign a cooperation agreement in May between their respective Karate Federations, according to a report by Inside the Games.

The agreement is to cover a number of areas, including training courses and the organization of mutual camps, marking the latest sign of diplomacy between the two countries that signed a peace agreement last year.

Dubai was originally supposed to host the Karate World Championships in 2020 but the event was pushed to mid-November of this year due to the coronavirus pandemic.

In a statement, the UAEKF said the agreement "continues the efforts of the union to strengthen relations with different national unions of the world, develop karate systems, utilize experiences to elevate the technical and administrative levels and promote inter-union cooperation."
Jewish High Schooler Aims to Be First Shabbat Observant Player in Major League Baseball
Orthodox Jewish baseball player and star high school prospect Elie Kligman insists that he will stand his ground and not play on Shabbat, even if offered a lucrative contract from a major league baseball team.

"No," the 18-year-old told The New York Times recently when asked if he could be persuaded to break Shabbat for baseball. "That day of Shabbas is for God. I'm not going to change that." He added, "My goal is to become the first Shabbas observant player in Major League Baseball."

Kligman, a star baseball player at Cimarron-Memorial High School in Las Vegas, was ranked by Prep Baseball Report as the No. 14 prospect in Nevada. His insistence to sit out every Friday night and Saturday afternoon game may pose a challenge even in the college game, where many programs play doubleheaders on those days. However, a handful of college coaches already know about his religious restrictions and are still hoping to lure Kligman to their teams, his family said.

Klingman's current coach Mike Hubel, a former minor league player, acknowledged that the athlete's Shabbat restrictions will complicate negotiations with future teams. He told The New York Times, "I think it's going to be a challenge, but then again, if you find a good Division I program with a good coach that's willing to allow it, then it won't be a problem. He's a phenomenal teammate. He doesn't talk with his mouth, he talks with his glove and his bat, and he can back it up."

The athlete is also focusing this year on catching because it could be the best way for him to have a professional career in baseball and still observe Shabbat. Because of the mental and physical strain of the position, catchers are given days off during the week, which in the MLB often fall during one of the weekend afternoon contests. Kligman hopes that if he makes it to the big leagues as a catcher, he could arrange for his rest days to be Friday night and Saturday afternoon.
Rhythmic gymnast Linoy Ashram wins all-around gold medal in World Cup
Israeli rhythmic gymnast Linoy Ashram won a gold medal on Saturday in the sport's World Cup competition in Bulgaria.

Ashram won the all-around individual event, which includes separate showings with a hoop, ball, clubs and ribbon. She was first among 44 competitors with a score of 98.450.

She narrowly edged out Boryana Kaleyn of Bulgaria after the two had been neck and neck the day before.

Ashram will appear in the finals of four more events on Sunday.

The competition is one of four rhythmic gymnastic World Cup events before the 2021 Olympics and acts as a qualifier for the Olympics.

Ashram, 21, trains in Rishon Lezion in central Israel with coach Ayelet Zussman.

Israeli rhythmic gymnast Adi Katz took 12th place in Saturday's all-around event.

In November, Ashram won a gold medal at the European Championships in Kyiv, Ukraine where she narrowly defeated Belarussian Alina Harnasko to take home the all-around title, with a total score of 100.9.
Taiwan's small Jewish community gears up for big Passover party — sans masks
British Jewish artist Leon Fenster loved his adopted city of Beijing so much that he designed a Passover Haggadah with it as the theme. So when he left the Chinese capital for Taiwan in early 2020 at the outset of the pandemic, he made a vow: Next year in Beijing, again.

A year later, Fenster is still in Taiwan and has no plans to leave. Unlike virtually all Jews the world over, he spent the year getting involved in a robust, in-person Jewish community.

He now leads Shabbat services most weeks for the Taiwan Jewish Community group, a government-recognized organization for local Jews, playing bongos and singing. This week, he plans to join the community's Passover Seder. So many people have registered to attend that organizers say their rented commercial space, formerly home to a travel agency, may not be able to hold them all.

The Seder will be a lot like the community's Purim party: packed, unmasked and with shared food. That's because of Taiwan's remarkable success at containing COVID-19. Daily life — religious life included — has continued virtually unimpeded in the island nation about 100 miles from mainland China since very early in the pandemic. The country of 23.5 million has had around 1,000 total COVID cases and just 10 deaths, and there are no restrictions on gatherings.

A Hanukkah party drew around 200 people, far more than the 60, at most, who attend Shabbat services on Friday nights. So did the Purim celebration last month.

"We said, 'Well, this is probably the world's largest legal Purim party,'" said Ben Schwall, president of the Taiwan Jewish Community.
Jews in medieval Britain kept kosher, archaeologists find
Archaeologists have discovered the first evidence that Jews living in England in the 12th and 13th centuries observed Jewish dietary laws, The Jewish Chronicle reported last week.

The findings revealed were from a 2016 project on the site of demolished shops that overlapped Oxford's old Jewish quarter. A team of archeologists was digging at a centuries-old outhouse and an area where waste materials were dumped when they made the discovery.

Julie Dunne, a biomolecular archaeologist at Bristol University who worked on the project, said that 171 animal bones were found at the site – 136 of which were from poultry, and that there were no bones from non-kosher animal such as pork or shellfish.

More than 2,000 fragments of ceramic cooking vessels were also discovered. Using organic residue analysis, archeologists identified the kinds of fats that were absorbed into the pottery and sealed in it through constant use. There were no traces of non-kosher fats in the pottery, and no evidence of the same vessels being used for both meat and dairy, the Chronicle reported.

According to Dunne, this is also "the first time a religious dietary signature has been identified using pottery fragments."
2,500-year-old golden Torah seized in Turkey from suspect's car - Watch
Turkish security forces seized a 2,000 - 2,500 -year-old Torah with golden inscription in northern Samsun province on Friday (March 26).

Acting on a tip, police squads stopped two suspected car and found the manuscript, said the sources who asked not to be named due to restrictions on speaking to the media.

Police can be seen rifling through backpacks in the trunk of the suspects' car in a video of the incident. The ancient artifact was simply wrapped in a plastic bag wedged in the pockets of a nearly otherwise empty cloth bag.

Police can then be seen removing the golden Torah from the plastic bag with gloved hands, before removing it from ancient protective casing. Pages in which ancient inscriptions are written are shown.

Five people were arrested, the source added.

The incident comes shortly after similarly dated biblical scrolls were previously thought to be, were verified.
Chicago U gifted largest private collection of antique Haggadahs
Stephen Durchslag's love of Passover started at a young age. One could argue it started at birth, when his parents gave him the middle name Pesach.

So it's not surprising that Durchslag, now a retired lawyer, amassed what's being called the world's largest private collection of antique Passover Haggadahs — over 4,500 versions of the book that leads Jews through the holiday's seder meal.

He recently donated the collection to the University of Chicago, where he earned a master's degree in divinity after retiring in 2013.

"It will be a treasure trove for faculty, students and visiting researchers seeking to explore Jewish religion, history and culture and will significantly enhance our important academic collection in Jewish studies," the university's library director, Brenda Johnson, told UChicago News.

The works in his collection are written in 31 languages, "from medieval Italian, Hebrew and Yiddish to Marathi, Judeo-Arabic and Judeo-Tat, spoken by the Jewish community in the remote Caucasus Mountains," according to UChicago News.
An Emirati playing Hatikvah, the Israeli national anthem!#ShabbatShalom and happy #Pesach pic.twitter.com/W1iIwBsmew

— Peace to Jews and Arabs 🇦🇪🇮🇱🇧🇭🕊️ (@UAE_YOT2019) March 27, 2021
Even through the darkest of times, Jews have always maintained connection to our faith, yearning for freedom and time honored traditions!

Below are some photos of #Passover Seders during the Holocaust.

[Images via: @yadvashem] pic.twitter.com/cvSCFFBpcQ

— Arsen Ostrovsky (@Ostrov_A) March 27, 2021
#OTD in 1945, Jewish-American GI's of the XII Corps attended a Passover seder in Krefeld, Germany. My Grandfather PFC. Richard Poles was in attendence and kept his program: #ChagSameach #Passover

cc: .@BeschlossDC .@jaketapper pic.twitter.com/RuBGeecYFf

— Jonathan Richter (@jonsrichter) March 28, 2021
---
---