From Ian:
'Israel Apartheid Week' is a grotesque insult
Look around the Middle East. Syria still trapped in a brutal civil war. Libya in carnage, and Yemen in the grip of a fierce proxy war between Saudi Arabia and Iran. How can anyone look at the Middle East and think the biggest problem is the region's only democracy?

If the only country you campaign against, want to boycott or believe should be abolished is the only Jewish one, don't tell me you're not an anti-Semite. But the anti-Israel campaigners know what they are doing. They hope that demonising Israel with this grotesque insult will isolate the country and boost campaigns for boycotts and sanctions.

These campaigns are a barrier to a peaceful resolution to the Israeli-Palestinian conflict because they drive people apart and make the prospects of negotiation and compromise more difficult. Worse still, they have a terrible impact in the Palestinian territories because boycotts and sanctions reduce economic opportunities for the very people they claim they are trying to help. This is why Britain's role must be to promote trade, investment and economic development and to encourage dialogue, negotiation and compromise between Israelis and Palestinians.

The reality is that the pernicious boycott campaign is failing. Trade between Israel and the UK was worth a record £8 billion before the pandemic. Some 500 Israeli companies have invested in Britain, creating thousands of jobs across the UK. The country also makes a huge contribution to the NHS. One in seven of all prescription drugs is made by an Israeli pharmaceutical company, and UK and Israeli scientists are collaborating on research to develop treatments that will save lives in the UK and across the world.

Let's celebrate and strengthen this partnership, tell the truth about this so-called Israel Apartheid Week and campaign to make sure its lies are no longer able to defile our universities and intimidate our students.
Meet the group behind Jew hate week in UK
(PSC )here they are meeting their Terrorists friends in Hamas ...Enough said . pic.twitter.com/Y6KZzGlI4d

— Jewish Human Rights Watch (@jhrwatch) March 18, 2021
Israel Tops Resilience Index Among Middle East Countries, New Study Finds
Israel is the most resilient country in the Middle East, according to a study published on Wednesday by the Institute of Economics, Society and Peace in the Middle East Studies at the Western Galilee Academic College.

The study ranked Middle East countries based on six main criteria—economic, social, gender equality, the degree of openness to globalization, ethnic variance and religious variance—using quantifiable figures from sources such as the World Bank.

Based on these criteria, researchers from a wide range of fields found that Israel is the strongest country in the region, followed by Greece, Cyprus, Turkey and the United Arab Emirates. The countries at the bottom of the list are Jordan, Syria, Sudan and Yemen. The strength index does not account for military might, rather which reflects the degree of overall welfare among the people of each country.

In terms of economics, Israel ranked fifth, behind Qatar, Turkey, the UAE and Saudi Arabia, in descending order. Israel also ranked fifth in the degree of openness to globalization, behind Turkey, Greece, Cyprus and Iran. Economics might take into account factors such as total Gross Domestic Product, GDP per capita, population size, the ratio of children and elderly relative to the size of the civilian workforce and other measures.

As for social strength, Israel, as one of the only democracies in the Middle East, ranked first by a wide margin over the other countries, the vast majority of which are ruled by totalitarian regimes or monarchies.

Another variable examined by the researchers was the degree of religious variance in the respective populations. In this category, Israel ranked sixth out of 33 countries, showing religious variance to a considerable degree.
Arab Israeli Life Has Gotten Better
There have been dramatic improvements in the lives of Israel's Arab citizens over the last 15 years.

Beginning in 2006, the government funded training programs, improved educational support, subsidized employment, expanded transportation networks and built industrial parks near Arab towns.

Funding to rectify imbalances between Jewish and Arab communities has meant that 85% of homes in Arab towns are now connected to modern sewer networks, up from less than 40% in 2015.

The employment rate among Arab Israeli women ages 25-54 rose from 21% in the early 2000s to 35% in 2016.

In the 2017-2018 academic year, Arab Israelis made up 16% of college students in Israel compared to 8.3% in 1999-2000. The Technion - Israel's MIT - reports that its proportion of Arab students increased by 200% since 2004.

Arab Israelis now comprise 17% of the country's doctors, 24% of nurses and 47% of pharmacists.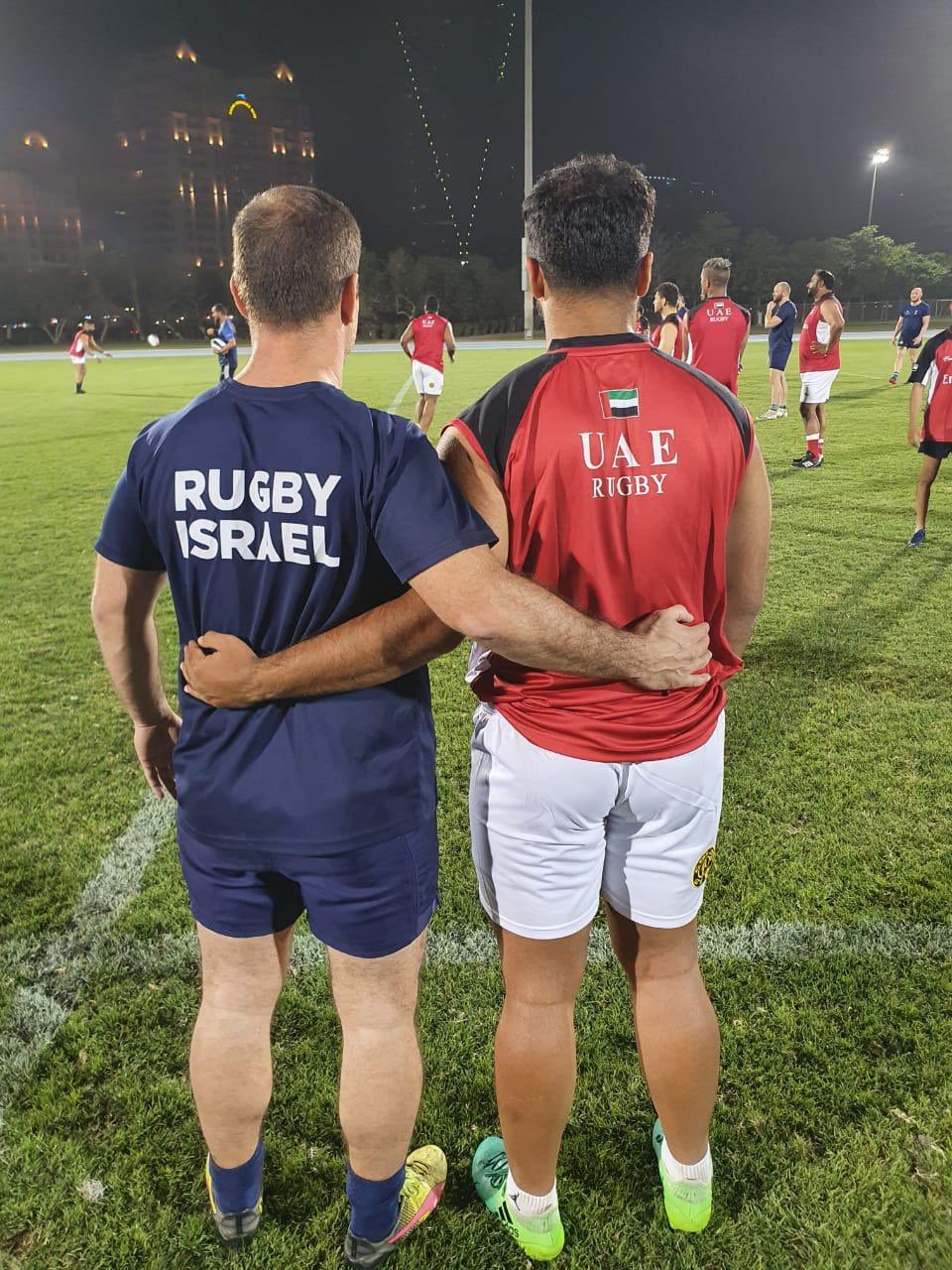 The Nazi-Fighting Women of the Jewish Resistance
In 1943, Niuta Teitelbaum strolled into a Gestapo apartment on Chmielna Street in central Warsaw and faced three Nazis. A 24-year-old Jewish woman who had studied history at Warsaw University, Niuta was likely now dressed in her characteristic guise as a Polish farm girl with a kerchief tied around her braided blond hair.

She blushed, smiled meekly and then pulled out a gun and shot each one. Two were killed, one wounded. Niuta, however, wasn't satisfied. She found a physician's coat, entered the hospital where the injured man was being treated, and killed both the Nazi and the police officer who had been guarding him.

"Little Wanda With the Braids," as she was nicknamed on every Gestapo most-wanted list, was one of many young Jewish women who, with supreme cunning and daring, fought the Nazis in Poland. And yet, as I discovered over several years of research on these resistors, their stories have largely been overlooked in the broader history of Jewish resistance in World War II.

In 2007, when I was living in London and grappling with my Jewish identity, I decided to write about strong Jewish women. Hannah Senesh jumped immediately to mind. As I'd learned in fifth grade, Hannah was a young World War II resistance paratrooper. She had left her native Hungary for Palestine in 1939, but later returned to Europe to fight the Allied cause; she was caught and was said to have looked her killers directly in their eyes as they shot her.

That tale of audacity was exhilarating to me. I was the granddaughter of Holocaust survivors who had escaped from Poland; in my family, flight meant life. I had grown up to be a runner in relationships, careers and countries. But Hannah had returned to fight. I wanted to grasp what had motivated her boldness.

I went to the British Library, looked her up in the catalog and ordered the few books listed under her name. One, I noticed, was unusual, bound in worn blue fabric with gold lettering and yellowing edges — "Freuen in di Ghettos," Yiddish for "Women in the Ghettos." I opened it and found 180 sheets of tiny script, all in Yiddish, a language I was fluent in. To my surprise, only a few pages mentioned Hannah Senesh; the rest relayed tales of dozens of other young Jewish women who defied the Nazis, many of whom had the chance to leave Nazi-occupied Poland but didn't; some even voluntarily returned.

All this was a revelation to me. Where I had expected mourning and gloom, I found guns, grenades and espionage. This was a Yiddish thriller, telling the stories of Polish-Jewish "ghetto girls" who paid off Gestapo guards, hid revolvers in teddy bears, flirted with Nazis and then killed them. They distributed underground bulletins, flung Molotov cocktails, bombed train lines, organized soup kitchens, and bore the truth about what was happening to the Jews.

I was stunned. I was raised in a community of Holocaust survivors and had earned a doctorate in women's history. Why had I never heard these stories?
Seth Frantzman:
Mourning Iraq's last Jewish doctor, Iraqis reconnect to Jewish history
Thafer Muallem, one of Iraq's last remaining Jews, passed away this week. His death has brought out a large number of memories and emotions for Iraqis who seek to reconnect to the 2,600 years of Jewish history in the country. He is remembered as a "healer of the poor" in Iraq.

Edwin Shuker, a friend of the late Thafer, says that he first met the doctor in 2003. Thafer's mother was among the first female doctors in Iraq and she had her own private clinic in Baghdad in the 1950s. When most of Iraq's Jews were forced to leave the country, she remained right until her death a few years later.

Thafer was born in 1960 and grew up during the height of the Saddam era, experiencing an Iraq that was, in the early 1980s, a powerful and successful country under an often brutal regime.

"They served the country to their last days," says Shuker. "They chose to stay in spite of the many challenges." Iraq suffered under sanctions in the 1990s. After the US invasion in 2003 sectarian violence has increased and pro-Iranian militias play a major role in the country. While in the northern Kurdistan region there has been more tolerance and outreach to the historic Jewish community, Jewish sites and shrines in Baghdad and other areas have either suffered neglect or been confiscated.

Thafer's death has brought an outpouring of local interest in the Jewish community. Shuker sees that as a positive and important development. "There is an interest by Iraqi people in the Jewish community and its past contributions. There is a desire for Iraqis to reconnect with a community that now more than ever is being appreciated and treasured," he says. Jewish memories are being cherished. People are also shocked to realize that the death of the doctor may bring a symbolic end to the handful of Jews who remain in Iraq.
The Tikvah Podcast:
Mark Gerson on How the Seder Teaches Freedom Through Food
In almost a week, Jews all over the world will sit down at their seder tables and retell the story of the Exodus, of the Jewish people's national deliverance from Egypt. Of course, in the seder Jews retell that story in a highly choreographed, highly ritualized ceremonial meal. Particular food items are used for particular purposes, and carefully delineated instructions are given for what to do with each. Why do Jews celebrate national deliverance by eating and drinking at all? How does food, of all things, illuminate freedom?

To help us understand the significance of food and drink on Passover, in this week's podcast the entrepreneur and philanthropist Mark Gerson joins Mosaic editor Jonathan Silver. Gerson is the author of a new book, The Telling: How Judaism's Essential Book Reveals the Meaning of Life, a commentary on the Passover Haggadah. In this episode, he analyzes the many foods prescribed by the Haggadah, and how each of them in their own way gets at the heart of Jewish national freedom.
Expert: Israel seeing 50% weekly decline in COVID cases
The Military Intelligence coronavirus taskforce said Thursday that the COVID-19 reproduction rate, or "R" coefficient, has again edged down, dropping to 0.68%, thus signaling a stable and encouraging trend in quelling the third resurgence of the pandemic in Israel.

The Health Ministry has recorded 824,926 coronavirus cases since the global pandemic erupted last year, including 6,062 deaths. So far, 794,861 Israelis have recovered from the disease.

Israel: Further drop in R, now to 0.68, representing a 50% weekly decline in cases pic.twitter.com/PpqsMytqGy

— Eran Segal (@segal_eran) March 18, 2021



Ministry data showed that of the 24,003 active coronavirus cases, 579 Israeli were hospitalized in serious condition. Of those, 237 are said to be in critical condition and 196 are on ventilators.

Of the 78,854 Israelis screened Wednesday, 1,496 – or 2% – tested positive for the virus.

As of Wednesday, 5,158,059 Israelis had received the first dose of the coronavirus vaccine, and 4,421,370 have been fully inoculated against COVID-19.
High Court: Gov't restrictions on travel are unconstitutional
The High Court of Justice on Wednesday excoriated the government over its handling of air travel during the coronavirus pandemic, ruling that the restrictions it imposed on entering and exiting the country were unconstitutional.

In their ruling, the justices nullified the government-imposed limit on the total number of passengers allowed to enter the country by air each day. The 3,000 passengers daily limit will end on Saturday.

The court also said it was illegal to require travelers who lack both vaccination certificates and certificates of recovery from COVID-19 to receive special permission to travel from a government committee, eliminating the need to receive approval from the exceptions committee.

Israel's national coronavirus commissioner, Nachman Ash, criticized the court's decision, saying it could allow "dangerous variants" of COVID-19 into the country, undermining Israel's recent progress in combating the pandemic.

"It is unfortunate that we are now putting the encouraging morbidity figures at risk. The High Court decision is likely to bring Israel closer to a high wave of morbidity," he said in a statement.

The panel of Chief Justice Esther Hayut and justices Neal Hendel and Yitzhak Amit, as stated, assailed the government over the restrictions, saying they lacked references to the relevant data.
Israel to bail out El Al by buying $210m of advance tickets for security teams
Israel announced on Wednesday a bailout plan for El Al Israel Airlines that will see the government purchase $210 million worth of advance tickets for security personnel.

According to the Reuters news agency, the tickets are for airline security personnel posted at the airports that El Al and its low-cost subsidiary Sun d'Or will fly to over the next 20 years.

The figure will stay the same even if security requirements change over time, the report said.

The government recently offered to back 82.5% of a $300 million loan to the airline under the understanding that its new owner, Eli Rozenberg, would invest further cash and implement a plan that would cut further costs.

The Finance Ministry said in a statement that the ticket program would replace the loan offer and is contingent on El Al issuing capital of $105 million, meaning the company has to come up with that sum through a sale of shares that will supplement an injection of $43 million from the controlling shareholder.

The ministry said a similar plan would be offered to other Israeli airlines used by aviation security and that the plan would be brought before the cabinet for approval in the coming days.
United Hatzalah ceases service of 288 volunteers who don't want vaccine
United Hatzalah, known for being Israel's largest all-volunteer EMS provider, stopped operations of 288 of its 6,000 volunteers on Thursday, because of their decision not to get the COVID-19 vaccine.

The organization's president and founder, Eli Beer, promised last month that all volunteers and staff within the organization would be 100% vaccinated, and he followed through on that promise.

The Israeli Emergency Medical Services organization is therefore completely vaccinated.

Eli Beer stated that "all of the volunteers of United Hatzalah – our EMTs, paramedics, and doctors, who go out and respond to nearly 2,000 medical emergencies per day – bear the responsibility of protecting the health of those whom they treat, as well as their own health and the health of their families.

"It is for this reason that I gave the instruction to the management of the organization that every last volunteer is required to be vaccinated against the disease. The vast majority of our volunteers understood the importance of this and complied with our request," he said.
Bill de Blasio Arrests Entire Jewish Community for Inviting 'Extra Guest' to Passover Dinner (satire)
This weekend Bill de Blasio managed to outdo himself by pre-arresting the entire Jewish Community of New York after finding out that they were all planning on inviting the same guest over for Passover.

De Blasio insisted that he didn't want to seem biased against the Jewish community, but he could not stand by and allow them to chant things in Hebrew about plagues while inviting a stranger to come sit at their table with them during the ceremony. Because of this, he made sure to put a stopper in any potential COVID spreading event by arresting every single Jewish person in New York City.

"Look, inviting one guy to go from house to house for an entire night is clearly a premeditated super-spreader event," said the mayor at a press conference. "What I don't even understand is that a bunch of Jews told me that this Elijah guy wasn't even going to show up. So, why invite him in the first place? I don't get it."
Meghan McCain: Antisemitism Is the 'Last Form of Passable Bigotry in America'
Co-host of "The View" Meghan McCain argued on Wednesday morning that antisemitism appeared more likely to be forgiven than "racism of any other form."

McCain, daughter of former US senator John McCain, was responding to a televised interview on Tuesday with media personality Nick Cannon, who addressed antisemitic comments he made last year. The host of "The Masked Singer" talked on ABC's "Soul of a Nation" about doing teshuvah, or repentance, for his past behavior.

While McCain admitted that Cannon is "clearly doing real work with Jewish leaders and trying to atone," she said that "my concern is, for some reason, antisemitism is something we let people forgive a lot easier than any other forms of bigotry and racism."

"I find that people who say antisemitic things are forgiven a lot easier than anything else. And I think that's something we really need to examine as a society," she added. "I think that antisemitism is still sort of the last form of passable bigotry in America. This isn't just about Nick Cannon. It's why we, as Americans, seem to find more forgiveness in our heart for antisemitism than we do of racism of any other kind."

She noted that "we're having conversations about canceling Dr. Seuss" over racist and stereotypical portrayals of Asian people, but that there was less discussion over works featuring "deeply antisemitic characters," such as Oliver Twist and The Merchant of Venice.
.@MeghanMcCain on Nick Cannon, Teshuva, and why anti Semitism remains the last socially acceptable form of bigotry. Thanks for being an incredible ally ❤️ pic.twitter.com/9OR4TH4Qym

— Daniella Greenbaum Davis (@DGreenbaum) March 17, 2021
Virginia Democratic Gubernatorial Contenders Endorse BDS Movement
An entire panel of Democratic candidates for Virginia governor endorsed the anti-Semitic Boycott, Divestment, and Sanctions (BDS) movement during a Tuesday evening debate.

Each of the candidates participating in the virtual Virginia's People's Debate promised to buck pressure from pro-Israel groups that want to see the state outlaw the BDS movement due to its association with virulent anti-Israel figures and terrorist groups operating abroad. Some states have already approved legislation that prevents the government from allocating taxpayer dollars to any group that supports or works with the BDS movement. Virginia lawmakers shot down a similar law in 2016 and 2017.

Former Virginia governor Terry McAuliffe, a Clinton ally widely seen as the frontrunner in the race, did not participate in the forum but has come out in the past against the BDS movement. He was 1 of 50 governors to endorse an anti-BDS campaign organized by the American Jewish Committee. He did not respond to Washington Free Beacon requests for comment on the debate and his current view of the BDS movement.

Those candidates hoping to beat out McAuliffe took a decidedly different approach Tuesday evening when they were asked a loaded question by the debate moderator about how they would approach the BDS movement, which was described as "a form of peaceful protest to secure Palestinian rights and pressure Israel to comply with international law."

State senator Jennifer McClellan said that, as the child of parents who participated in the American civil rights movement, "I will not do anything, anything that will criminalize that behavior and movement. I will be a brick wall against any efforts to criminalize that activity."

Delegate Lee Carter, an avowed socialist, went even further. He said that Virginia should not be a home to the Virginia Israel Advisory Board, a small local group that fosters investments in Israel, America's closest ally in the Middle East.
Jewish students fight hate and lies about Israel with truth - opinion
SWU BELIEVES that the most effective way to combat Israel Apartheid Week is to show Israel's desire for peace. With this in mind SWU UK initiated Peace Week in 2017, this year held from March 8 to March 12, concluding three days prior to IAW. UK SWU executive director Sara Sherrard said that 25 Emerson Fellowship graduates were in charge of organizing and preparing this event, involving student participants throughout campuses in the United Kingdom. Its aim was to combat anti-Israel misinformation and promote peace and reconciliation between Israel and its neighbors. Due to COVID-19 the program was conducted via webinar. Events included "The Abraham Accords," where representatives from Israel, UAE and Bahrain discussed these accords and the peace this brings to Israel, its friends and the region.

Among the speakers were the Jerusalem Deputy Mayor Fleur Hassan-Nahoum, who is co-founder of the UAE-Israel Business Council; Thani Al-Shirawi, vice-chair of the Al Shirawi Group – Oasis Investment Company; and Ahdeya Al Sayed, president of the Bahrain Journalists Association. Tuning in to this session, it was heartwarming to witness the warmth expressed as to what this normalization has already achieved and the optimism for the future.

At a second Peace Week event, the speaker was Yoseph Haddad, CEO of Together – Vouch for Each Other, an NGO aiming to build bridges between Israel's Arab sectors and Israeli society as a whole. Haddad, 35, an Israeli Christian Arab, spoke about his childhood growing up in Haifa. His friends, Jews, Muslims and Christians, played football together. At the age of 18 his Jewish friends joined the IDF. While he, as an Arab, was not obligated to serve in the IDF he decided to enlist. He was accepted into the prestigious Golani brigade, completing a commander's course and receiving an award for excellence. In 2006, toward the end of his service in the IDF, the Second Lebanon War broke out. He witnessed the loss of three commanders, seven friends and a soldier under his command. Four days before the ceasefire, he was severely injured; he lost a leg and had multiple wounds over his body and face. Rehabilitation was long, but with determination he overcame his injuries. His leg was re-attached and today he is even able to play soccer.

During Yoseph's recuperation he decided to dedicate his life to showcasing the beautiful sides of Israel, while simultaneously recognizing that the Arab sector was failing to integrate into mainstream Israel. He established his organization to move forward on this front.
Muslim Federation Includes Members That Traffic Violent Anti-Semitism
This past December, the President of the South Florida Muslim Federation, Samir Kakli, had an op-ed published by the Miami Herald, where he spoke out against hatred targeting the Muslim community, what has become known as 'Islamophobia,' a term often used to silence critics of Islamist terror. The Federation is promoting the piece on its website. Though hate aimed at Muslims certainly exists, it is beyond hypocritical for a group to call out one form of bigotry, while embracing those who traffic even worse bigotry, in this case violence against Jews. That is exactly what the Federation is doing, as it continues to ignore incitement from its member orgs.

The South Florida Muslim Federation or SoFlo Muslims is an umbrella group for South Florida's many Muslim extremist organizations, including radical mosques. Two of these mosques are the Islamic Center of Boca Raton (ICBR) and Masjid Jamaat Al-Mu'mineen (MJAM). Both of these mosques have promoted horrific anti-Semitism.

ICBR's terror links are well-documented. One of its founders, Bassem Alhalabi, was a former research assistant to Palestinian Islamic Jihad (PIJ) leader Sami al-Arian. In June 2003, the US Department of Commerce charged Alhalabi with illegally shipping a $13,000 thermal imaging device to Syria. Another founder, Syed Khawer Ahmad, was a website designer for Hamas. ICBR's founding imam, Ibrahim Dremali, spent time on the federal 'no fly' list. In August 2002, Dremali was a character witness at a hearing for soon-to-be-convicted al-Qaeda operative Adham Hassoun, whose group, the Global Relief Foundation (GRF), gave the mosque $600K.

From October 1999 through September 2001, ICBR published a violently anti-Semitic essay on its website, titled 'Why can't the Jews and Muslims live together in peace?' It described Jews as "people of treachery and betrayal" and "enemies." It spoke of a "Day of Judgement" that would come when Muslims will "fight the Jews and kill them." Imam Dremali claimed that the article was the result of hackers. It was a lie, as the ICBR website contained much material from the same source as the offending article, the website Islam Q&A. Then-mosque spokesman, Dan McBride, said they reluctantly took down the article, after receiving a number of complaints.
Cornel West Says Harvard Denied Him Tenure Because of His Views on "Israeli Occupation"
Lubet also noted that West had previously left Harvard in 2002 after then-university president Larry Summers questioned West's scholarship and wanted to see if the professor had engaged in grade inflation; West had questioned the university's commitment to affirmative action. West called Summers "the Ariel Sharon of American higher education" at the time.

"With nothing even resembling evidence, West has no doubt that shadowy friends of Israel just had to be responsible for his rebuff by the Harvard administration," Lubet wrote. "That might make sense only to someone intensely committed to West's worldview; his conclusion would otherwise be recognized as an unsupported non-sequitur."

Boston Globe columnist Michael A. Cohen similarly wrote in a March 16 Substack piece, "Many political commentators are critical of the Israeli occupation and its behavior toward Palestinians (and it's also true that some defenders of Israel have sought to silence criticism of the Jewish state). But then again, not many commentators have, like West, accused then-President Barack Obama of being a 'war criminal' because his administration supported Israel. Not many have, during 'robust' and 'respectful' conversations, accused Israel of 'state terrorism' and branded the Israeli Prime Minister, Benjamin Netanyahu, a 'war criminal' who seeks not just to promote the occupation of the Palestinian people but their 'annihilation.'"

West's colleagues appear to be supportive of him. Harvard Anthropology Professor David Carrasco told the Crimson that the West controversy "seems to be unmasking something troubling in our beloved university. The question is why is it that from one side of the mouth we hear support for African American studies and scholars while the other side of the mouth refuses to address Cornel West's request and this situation directly."

Ciarra Jones, a former student of West's, also wrote in a Medium post that she was "deeply dismayed and outraged by Harvard University's denial of Professor West's tenure," stating that "in Professor West's classroom I could exist freely as a Black woman without the acute sense of hypervisibility and alienation."

She later added: "Marginalized faculty are our lifeline. They see us when no one else does and they validate our intelligence and worthiness. Further, they hear us because at one point, they were us. Navigating graduate school as a Black scholar is arduous. We need cheerleaders and confidants. We need affirmation. We need Black faculty like Professor West."
Cornel West Again Blames Israel Views for Harvard Tenure Denial, as Jewish Student Leaders Call Petition 'Absurd' and 'Harmful'
Student representatives of Jewish and pro-Israel groups at Harvard University said they were "deeply hurt" by a petition drive in support of outspoken academic Cornel West, who in a recent interview reiterated claims that the university's tenure rejection was based on his criticism of Israel.

"The University has granted tenure both to professors who have denounced the Jewish State and to those who have staunchly defended it. To suggest that, after all these years, the University would suddenly, inexplicably reverse course is not just far-fetched, it's flat-out absurd," said Sam Meyerson, VP of Community Relations at Harvard Hillel, and Sarah Bolnick, co-president of the group Harvard Israel Initiative, in a joint statement to The Algemeiner by email.

"West bringing the Israeli-Palestinian conflict into the equation is uncalled for, and his assertion that his academic freedom was trampled on by supporters of the Jewish state — and by them alone — is baseless and harmful," they said.

The petition — which has been signed by more than 1,800 people and endorsed by over 90 campus organizations — cited West's claims that he was denied tenure because of his attacks on Zionism, which it listed alongside "white supremacy" and "racial capitalism" as targets of the professor's work. Earlier this month, Rabbi Jonah C. Steinberg, the executive director of Harvard Hillel, sent an email to Hillel affiliates saying the petition promulgated "an anti-Jewish conspiracy theory" and that West had "egged students on" in promoting it.

"If the Harvard administration were really seeking to silence people with explicitly anti-Israel views, surely they wouldn't honor West by offering him a ten year extension to his prestigious professorship, not to mention an endowed chair in his name," Meyerson and Bolnick said. "In fact, many Jewish students on campus think that Harvard needs to prioritize hiring and promoting more Black professors. Both are possible without demonizing and delegitimizing the existence of the State of Israel."

In a March 14 interview with Haaretz, West again suggested that his criticism of Zionism has most likely played a central role in the university's decision not to grant him a tenure, after saying that he had discounted his support for Sen. Bernie Sanders or Black Lives Matter as possible explanations.
Study: 'Big Five' Social Media Platforms Earn 'B-' in Tackling Hate Online
An "explosion of hate and lurid conspiracies" proliferating across various social media platforms has been observed this year, the Simon Wiesenthal Center said on Tuesday in announcing the release of its annual digital terrorism and hate report/online study.

Not a single platform earned an "A" grade in this year's report, which evaluates policies social media companies have in place in order to combat online hatred. The "Big Five"—Facebook/Instagram, Twitter and YouTube/Google—all received a "B-" score. Their combined audience totals almost 6 billion users.

The popular networking platforms Telegram and Parler received a "D-" and a "D," respectively.

The worst grades went to the networking sites AnonUp, Gab and 8Kun, as well as the video platform Brighteon, all of which received an "F."

The gaming platforms Twitch and Discord received a "C-" while Steam was given a "C." In the category of "memes/music," iFunny received a "D," and Spotify earned a "C."

Rabbi Abraham Cooper, who has led the Simon Wiesenthal Center's digital terrorism and hate project for nearly 30 years, said it's "worrisome to see us moving in the wrong direction at this juncture in history."

"Social media giants, who for decades moved slowly and incrementally against online hate, suddenly entered the political arena, impacting on elections and COVID-related health issues," he explained. "We call on the 'Big Five' to refocus on degrading the marketing capabilities of bigots, antisemites and terrorists, foreign and domestic. At a time when our collective economic and social lifeline is social media, we need companies to establish transparent rules about hate—whatever the source—and live up to those standards."
Guardian corrects article that placed Israeli rap artists in 'Palestine'
On March 15th, we posted about a Guardian article, about what the author claimed was a lack of international inclusivity in the Grammy Awards global music category, that erroneously placed an Israeli rap group, Da Arabian MCs, in "Palestine".

As we noted in our email to Guardian editors, all the band members are Israeli citizens, and the group is based in the city of Lod. Today, we learned that our complaint was upheld, and the location corrected.
Israeli Media, Business Insider Correct AG Mandelblit Didn't Warn About Pfizer CEO Visit
Business Insider, along with Israeli media outlets Times of Israel and i24 News, have commendably corrected erroneous reports claiming that Israeli Attorney General Avichai Mandelblit determined that a planned pre-election visit to Israel by Pfizer CEO Albert Bourla would constitute prohibited election propaganda.

Apparently misled by erroneous Israeli English-language reports, Business Insider's March 13 article, "Pfizer CEO canceled Israel trip after being accused of election propaganda," falsely stated that Mandelblit responded to a watchdog group which objected to a visit by the Pfizer CEO to Israel prior to Israeli elections:
Attorney General Avichai Mandelbilt responded by echoing these concerns and urging Netanyahu and Israel's health minister to reconsider the trip, according to Channel 12.

Mandelbilt argued that the planned visit was "prohibited and criminal election propaganda, due to the prohibited use of the intangible asset of a supervised body (Ministry of Health)," Channel 12 reported.

In addition, a bullet point at the top of the article had reiterated: "Israel's attorney general called the proposed visit 'criminal election propaganda,' local media reported."

But, according to N12 (Channel 12), it was the watchdog group Achrayut Leumit (National Responsibility) which charged "prohibited election propaganda" in a letter to Prime Minister Netanyahu and others.
Holocaust envoy to 'Post': Admin. enthusiastically embraced IHRA definition
"The United States administration enthusiastically embraced the IHRA working definition and it's very important that's a line of continuity going back across Democratic and Republican administrations," says Cherrie Daniels, Special Envoy for Holocaust Issues in the State Department's Bureau of European and Eurasian Affairs.  Daniels is a career member of the Senior Foreign Service and joined the Department of State in 1993.

"I think that the examples that are part of the [IHRA] working definition are extremely important and intrinsic to the value of why it has become the gold standard in the international community," she told The Jerusalem Post in an interview. She noted that the definition is being adopted by countries and groups "as diverse as football clubs in England or as individual provinces in South America provinces, or in the Middle East by several countries and also by Kosovo and Albania, the majority Muslim countries in Europe."

Daniels stressed that the working definition is not legally binding. "It's a guide to identify and recognize and stand up together against different forms of antisemitism and all forms."

"Even before the definition became the IHRA definition, it existed in a different form as far as 2008, when the US State Department began to use a version of it and the EU monitoring center version," she continued. "But for those who have expressed concerns about freedom of expression, I can say that we stand strongly behind and will continue to protect American citizens' First Amendment rights of free expression, and we can still call out and identify antisemitism and work together to combat it.

It's a not legally binding definition; it gives us a tool as an international community to recognize and combat antisemitism. If we're all working from the same definition, we will have a better chance of standing together and reversing the tide of what is a resurgence of antisemitism."
Investigate Frontier Airlines for anti-Semitism
Sometimes people tell such different versions of a story, you marvel that they're even talking about the same thing. Such is the case with Frontier Airlines Flight 2878, which was supposed to leave Miami for New York's La Guardia Airport on the evening of Feb. 28 but never did.

The "why" varies depending on who's speaking. Passengers from that flight tell one version of events, while the airline's is vastly different. According to passengers, members of the airline staff seemed to take issue with a Hasidic family sitting at the back of the plane.

A flight attendant asked the parents to put a mask on their 15-month-old child; the mother replied it was unnecessary because of the child's age. The staff eventually told 12 Hasidic Jews sitting at the back of the plane, not all of whom were traveling together or related, to disembark.

At issue was the matter of masking, but passenger Temima Stark told the New York Times that she observed all those kicked off the plane in masks, other than the baby. Stark also noted that as the passengers were leaving the plane, she saw airline employees high-fiving each other. In a video the Orthodox Jewish Public Affairs Council posted on Twitter, two unidentified male passengers reported seeing employees high-five; one also heard them say "a job well done to those Jews." In the same video, an unidentified female passenger reports having heard the staff say, "We did it!"

The airline, by contrast, has a different take. A Frontier Airlines spokeswoman said in an email: "Multiple people, including several adults, were asked repeatedly to wear their masks and refused to do so. Based on the continued refusal to comply with the federal mask mandate, refusal to disembark the aircraft and aggression towards the flight crew, local law enforcement was engaged." That the airline contacted law enforcement when nonviolent parents and children were clearly exiting the flight illustrates overkill.
Toronto Police Investigate Suspected Antisemitic Assault Outside Bakery
Toronto Police Service has identified a person of interest in what they are calling a "suspected hate-motivated assault."

According to officials, the incident occurred on March 12 when a man inside a store made antisemitic slurs.

Police reported that "the man stepped outside with a witness when disagreement became heated. Outside, the man continued to make offensive comments. The victim intervened and challenged the suspect. He then punched the victim in the face."

The release went on to say, "After consultation with the service's specialized Hate Crimes Unit, the assault is being treated as a suspected hate crime. This is an active investigation, and divisional officers will continue to patrol the area as part of their daily duties."

The police announcement on March 16 comes days after a community alert was issued on Saturday night by Canadian human-rights advocate Avi Benlolo, who reported the incident at the bakery, near Avenue Road and Eglinton Avenue in Toronto, and that "Jewish patrons were verbally attacked" by a man who uttered "disturbing antisemitic epithets and swear words."

According to Avital Borisovsky, associate director of communications for Friends of Simon Wiesenthal Center for Holocaust Studies, the bakery is located in a "vibrant Jewish community."
Israeli Town Abuzz With Delivery Drones in Coordinated Airspace Test
The skies above the Israeli town of Hadera were abuzz with delivery drones on Wednesday as national authorities tested a central control room for safely coordinating the small pilotless aircraft with each other as well as with planes and helicopters.

The popularity of the cheap, low-flying drones, and their potential for ferrying anything from pizzas to prescription drugs between businesses and homes, has stirred fears of mid-air collisions or crashes that could cause casualties on the ground.

"This is an opportunity for the regulators to learn what is needed to establish delivery drones as a daily reality, and for the drone operators to learn what is expected of them in turn," said Hagit Lidor of the Israel Innovation Authority, one of several state agencies involved in the test.

In the first live trial of a two-year test phase launched in January, rural Hadera's airspace was turned over to five private firms that flew drones on criss-cross runs designed to test the responses of a control room in the city of Haifa, 35 miles away.

To keep the drones — which went up 20 at a time — no more than 120 yards above ground and no less than 60 yards apart, the control-room staff sent alerts and rerouting instructions to their operators electronically.

"For the first time, we are managing airspace as a single entity, synthesizing drone operators with established civil and military aviation," said Lidor.

She added regulated commercial drone deliveries in Israel were unlikely before 2023, when the testing is due to end and related matters like legislation would have to be addressed.
In breakthrough, Israelis grow hundreds of mouse embryos in artificial wombs
Israeli scientists have grown 250-cell embryos into mouse fetuses with fully formed organs using artificial wombs, in a development they say could pave the way for gestating humans outside the womb.

"We have grown hundreds of mice in this way, in a method that has taken seven years to develop, and I'm still captivated every time I see it," stem cell biologist Prof. Jacob Hanna of the Weizmann Institute of Science told The Times of Israel.

"This could be relevant to other mammals including humans, though we acknowledge that there are ethical issues related to growing humans outside the body," he said.

Hanna said that his research will advance understanding of organ formation in mammals — and could facilitate medical advances — as it allows unprecedented views of the process unfolding, unconstrained by the need to image the inside of the uterus.

His breakthrough was revealed on Wednesday in the peer-reviewed journal Nature.

While scientists have been trying for decades to grow mammals outside the body, success has been limited to either very early-stage embryos that are grown in a lab for a short period or fetuses that were removed from the womb once their organs are formed and then grown in a lab.

When the Children's Hospital of Philadelphia created an artificial womb in 2017 that successfully grew fetal lambs for over four weeks, the lambs already had their organs at the start of the experiment.
Ecommerce marketing startup Yotpo raises $230m, hits $1.4 billion valuation
Yotpo, an Israeli startup that enables companies to generate online reviews and content, said Thursday it raised $230 million in Series F funding, its largest investment round to date.

The latest fundraising round puts Yotpo's valuation at $1.4 billion, the company said. The startup has crossed the $100 million annual recurring revenue (ARR) threshold as demand for the firm's suit of software products has grown. Yotpo serves over 30,000 ecommerce customers.

The Tel Aviv-based firm helps brands create customer content by messaging users through email and text messages to get their reviews about a product they have purchased. It adds marketing features such as coupons, and enables customers to upload photos of themselves with the new product they have acquired.

Led by Bessemer Venture Partners and Tiger Global, the funding round saw participation from existing investors including Claltech Investment, Coin Ventures, Hanaco, Vertex Ventures, Vintage Investment Partners, the statement said.

The money raised will enable Yotpo to further develop and expand the reach of its ecommerce marketing platform that help give brands, including Patagonia, Steve Madden, Princess Polly, Helly Hansen, Brooklinen, and GoPro, the ability to stand out and retain customers in the competitive world of online acquisitions, the company said in a statement.

"We have always believed that ecommerce would become the dominant form of shopping, but 2020 was an incredible acceleration. The ecommerce arena is the most important place to be. Everyone is selling everything online now, from entrepreneurs setting up shop in their basement to some of the largest brands in the world. But this also means it's only going to get more difficult, expensive, and inefficient to market to customers," said Tomer Tagrin, CEO & co-founder of Yotpo, in the statement.
Vietnamese Launch Organic Farm after Studying in Israel
Three years ago, the sugarcane growing area in Ninh Hòa Town, the south-central province of Khánh Hòa, was a barren land lot.

Now, it is covered with green space of orchards and medicinal plants thanks to the organic farming model developed by a group of young men.

The four young men, coming from different areas and with little farming experience, chose Ninh Hòa to start up the organic farm after training in Israel, the world's leading country in agricultural technology and exporter of farm produce.

Nguyễn Tá Đông, 31 years old, hailing from Đắk Lắk Province, leader of the group, studied logistics while Nguyễn Mạnh Tiến, 26, studied marketing; Trương Hoàng Nam, 26, learned food technology and Phạm Minh Thông, 25, majored in economics.

These different backgrounds are also advantages for the group because operating a high-tech organic and large-scale farm requires knowledge in various fields.
Orit The Fishing Boat That Saved Hundreds of Lives
During the Israeli investigation of the incident, one of the hypotheses was that the electronic warfare system of the Israeli missile boat may have diverted the Styx missiles that sank Orit. This hypothesis was eventually rejected and the confession of the admiral confirmed that the fishing boat was the intended target.

The seekers' locking on Orit as a legitimate target led the missiles to navigate toward it and to detonate their warheads near the Orit (with the warheads weighing five hundred kilograms each).

The analysis of the Israeli electronic warfare systems' recorded signals, together with the radar detection of the Styx missiles during their flight, later led the research and development teams of the Israeli Navy and the defense industry to understand that the Styx missile seekers captured Orit as a legitimate target, despite its small size and low radar cross-section (RCS). These insights led to a change in overall perceptions of anti-ship missile defense and enabled updating the electronic warfare systems in the Israeli Navy.

These changes, made before the Yom Kippur War and after the Orit sinking incident, enabled the Navy in 1973 to operate within the range of the Egyptian and Syrian warships' Styx missiles. More than 50 missiles were fired without effect at Israeli Navy ships during the war. The Israeli Navy launched its Gabriel missiles, sank 44 Egyptian and Syrian ships, and returned back home safely without any casualties and losses.

The naval superiority achieved in the Yom Kippur War allowed Israel to control the sea trade and commerce routes and to secure the supply of weapons and ammunition shipped from the United States to Israel. These sea shipments created a logistical backbone to Israel and allowed the IDF to continue fighting in its various frontiers until military superiority was achieved.

The deaths of Segal Ackerman and Captain Adam Yassar, whose exact place of death was never determined, changed the face of the naval battles in the Yom Kippur War and in the next decades.

In their deaths, they commanded us life. May their memory be blessed. (h/t MtTB)
Officials, Jewish Groups Mark Anniversary of 1992 Israeli Embassy Bombing That Killed 29
Israeli, Jewish, and Argentine leaders and institutions commemorated on Wednesday the anniversary of the March 17, 1992 bombing of the Israeli embassy in Buenos Aires, which killed 29 people.

A memorial service was held virtually due to the COVID-19 pandemic, and Israel's embassy in Argentina produced a video in which the presidents and foreign ministers of Argentina and Israel, the Israeli ambassador to Argentina, and many others said the Spanish word "presente" — figuratively meaning "remember."

Foreign Minister Ashkenazi marked the anniversary in a speech, saying, "We remember with pain the 29 victims of the attack and the dozens of injured, victims of a criminal act of terrorism."

"We send our condolences to the families of those killed and our support to the injured," he continued. "My heart and the hearts of the people of Israel are with the families of the victims, including the Israeli diplomats, their spouses, the dedicated Argentinian workers at the embassy, the passers-by who were caught up in the attack, and with the entire people of Argentina who also fell victim to such a severe terrorist attack."

"Twenty-nine years have passed, and to this day none of those responsible for the criminal act have been brought to justice," Ashkenazi noted. "This despite the fact that it is known that Iran was behind not only this attack but also the attack on the AMIA Jewish center that took place two years later, in 1994, in which 85 people were killed and hundreds were injured."

"The State of Israel will continue to stand with the families of the fallen and demand that Argentina brings those responsible for the attack to justice," he said.

Dan Poraz, a policy advisor to Israel's Foreign Minister Gabi Ashkenazi, outlined the attack in a Twitter thread, mourning the 29 victims — including three Israeli diplomats who left nine children behind — and noting the findings that Iran was behind the attack.
---
---