From Ian:
JPost Editorial:
Herzog's visit to UAE is both historic and heartwarming
The timing of the visit is also significant. The visit comes as the UAE and Saudi Arabia have repeatedly suffered attacks by the Iran-backed Houthi rebels from Yemen and indeed security for the visit was tightened.

Herzog's trip can also be seen against the backdrop of the attempts by the US, Europe and others to revive the nuclear deal with Iran, something that threatens Israel and the Gulf. There is no doubt that the subject of Iran will be high on the agenda.

During the visit, it is expected that progress will be made toward the completion of a bilateral free trade agreement, and the president is scheduled to officially open Israel's national day at Dubai Expo 2020 on Monday. This symbolizes, in many ways, the heightened importance of the three main groups of ties – political-diplomatic, commercial and technological – which benefit us all.

The visit by the president of Israel to the local Jewish community is also a sign of how far relations have come in such a short time. Jews in the UAE and Bahrain have lived openly and without fear of attacks for generations, but the ties between their countries and Israel have helped create stronger bonds within their own communities, too.

The links between Israel and the Gulf continue to strengthen, reinforcing the fact that Israel is an integral part of the region and can contribute to its growth and stability. Continuing to bridge the gulf that existed before the Abraham Accords is essential. That's why the presidential visit is rightly described as both historic and heartwarming.
Monday's front page #TomorrowsPaperTodayhttps://t.co/8MjFuxkUl2 pic.twitter.com/NXYC5criLd

— Arab News (@arabnews) January 30, 2022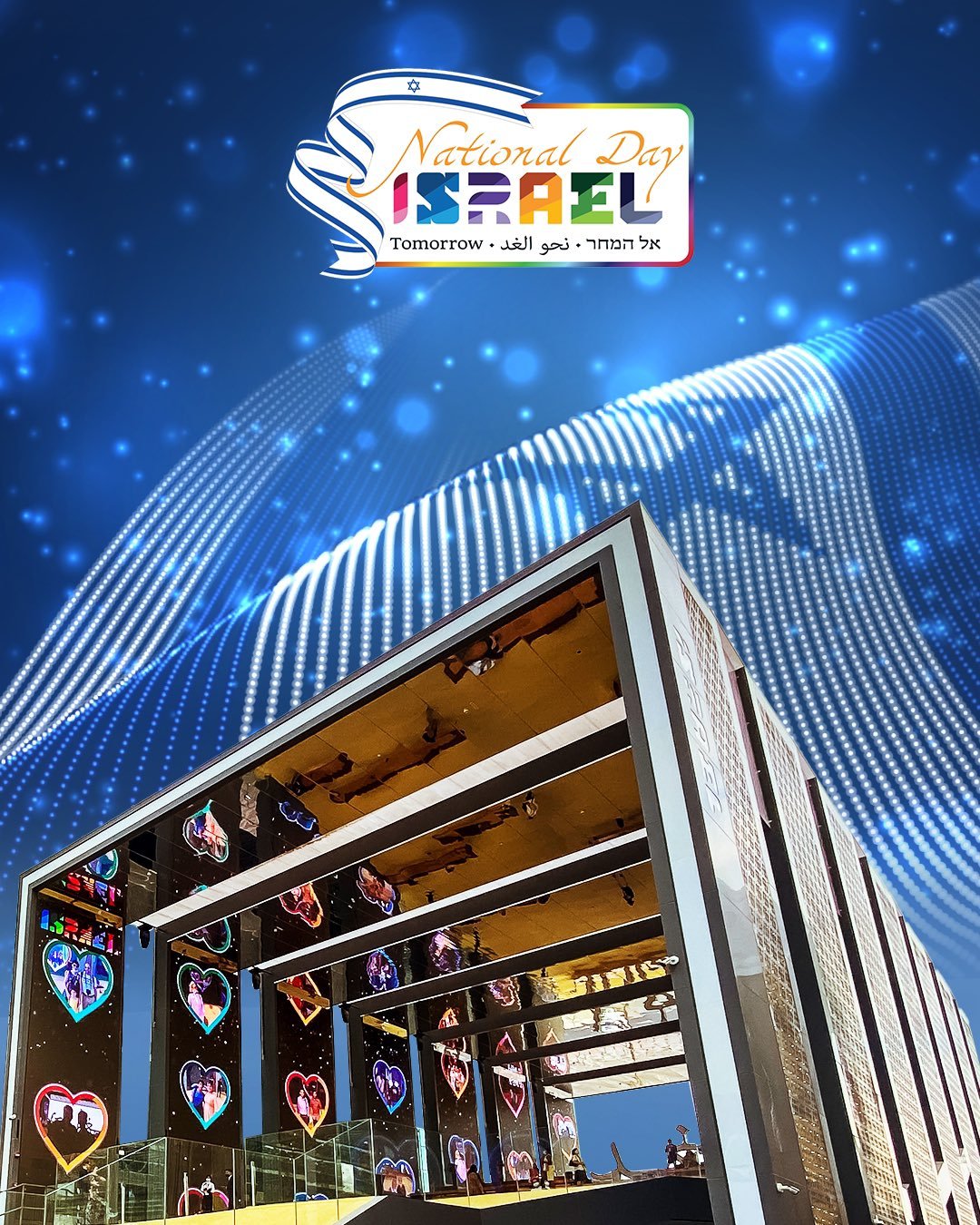 Israeli president meets UAE crown prince in Abu Dhabi
President Herzog makes historic state visit to the Emirates
UAE's Rabbi Elie Abadie reflects on Israel's president first visit to the UAE
'It's safer to be Jewish in the UAE than in the USA'
Herzog is the first Israeli president to visit the UAE and see the growing Jewish community firsthand. Before the September 2020 Abraham Accords, only around 250 Jews lived in the UAE. Today, according to Abadie, that number has doubled.

"Many French, British, Canadian, American and Israeli Jews have set up homes here and many are setting up businesses here," Abadie told JNS. He estimated that in the next three to five years, there will be as many as 5,000 Jews living in the UAE.

Moreover, since the peace treaty, an estimated 200,000 Jews have toured the country.

"The Jewish community [in the UAE] is one of the safest, if not the safest, in the world," Abadie contended.

He said that Jews in Europe, the United States and South Africa are attacked on a near daily basis just for being Jewish.

"We do not have that here," Abadie said. "The UAE is absolutely, without a doubt, safer than the United States for Jews… We know that the government is protecting us, as it is all the citizens and residents of this country."

The leaders told Herzog about the services that the community is now striving to provide, such as kashrut services and synagogues. In addition, they said they are looking to establish a Jewish day school, mikveh, kosher bakery and pizza shop "in due time."

"With God's help, may you continue to go from strength to strength in building the institutions of the community, the education system, and of course synagogues and other institutions that every community has," Herzog said. "Good luck to all of you." 'You want to pinch yourself to see if it is reality'

Abadie said the Jewish presence in the country is celebrated on a daily basis. Sometimes people salute him on the street, stop to say "shalom" or tell him how happy they are that the Jews are in the UAE.

But while he feels how special it is to live there on a daily basis, "when we have the president of the State of Israel received with such a beautiful welcome and the Israeli national anthem is played in the palace, and you see all the Israeli flags flying around the palace and the airport next to UAE flag—you want to pinch yourself to see if it is reality, and it is reality."
Herzog at Expo 2020 Dubai: In Israel, 'The Impossible is a Tantalizing Challenge'
Israeli President Isaac Herzog and First Lady Michal Herzog on Monday opened the country's pavilion at Expo 2020 Dubai, where the national anthem "Hatikvah" was played.

"Israel is a country in which obstacles become opportunities, and where the impossible is a tantalizing challenge," Herzog said. "This pavilion has provided a phenomenal taste of what we have to offer — from water tech and sustainable agriculture, to public health, to smart cities and ground-breaking solutions for a circular economy. It has also been a stage for the beautiful mosaic of cultures, faiths, music and arts that make up Israel's vibrant society. And it has been a practical display of cooperation between nations, of the future we can all imagine."

He added that "this imagination turned into reality right here, when the UAE and its leaders daringly signed the historic Abraham Accords. This was a decision not only to normalize ties, but to shape a new tomorrow for the next generation of both our nations and of the entire region."

According to the president, since the Abraham Accords were announced, trade has topped $1 billion and more than 120 agreements have been signed. Moreover, a $100 million R&D fund was established.

"Part of the novelty of the UAE is the combination of an innovative spirit and forward-thinking approach, with deep respect for the glorious Muslim tradition," Herzog said. "We, the people of Israel, as children of the same Abraham, share your high regard for religious faith bound with ingenuity. We admire the course you have charted. Friends, I hope, and I believe, that more and more nations will soon follow the UAE's lead and join the Abraham Accords."

He concluded by saying that "the State of Israel is eager to walk with the UAE, and all the nations here at the expo towards a brighter, more sustainable and more peaceful tomorrow, for our nations, our region and the entire world."
Proud to open Israel's national day at @Expo2020dubai! The Expo is a remarkable celebration of the world's nations, all represented with pride. It is a reminder of what can be accomplished when we collaborate to break down borders and work for a better future together. ?????????? pic.twitter.com/S3zsP745PR

— ???? ????? Isaac Herzog (@Isaac_Herzog) January 31, 2022
Our pavilion at @expo2020dubai is in full swing ??????!

Happy Israel National Day from @IsraelExpoDubai! @IsraelArabic pic.twitter.com/8nuyG85jws

— Israel ????? (@Israel) January 31, 2022
Israeli President Presses On With Dubai Visit After UAE Intercepts Missile
Israel's president spoke at Dubai's Expo 2020 world fair on Monday on the first presidential visit to the United Arab Emirates, despite the Gulf state overnight saying it had intercepted a ballistic missile fired by Yemen's Houthis.

The UAE became the first Gulf state to normalize relations with Israel under a US-brokered normalization agreement, dubbed the "Abraham Accords," in 2020. Gulf neighbor Bahrain then followed.

"I hope and I believe that more and more nations will soon follow the UAE lead and join the Abraham Accords," Isaac Herzog said at an event amid tighter than usual security at the Expo site.

The presidency in Israel is a largely ceremonial post. Prime Minister Naftali Bennett visited the UAE in December.

The UAE and Israel share concerns about Iran and its regional allies, and also see the agreements as a way to boost their economies.

"Already our trade has exceeded over $1 billion, more than 120 agreements were signed and a $100 million (research and development) fund was established recently," Herzog said in a speech at the six-month long world fair in Dubai emirate where UAE and Israeli flags were raised and both countries' national anthems were played.
UAE MOD Joint Operations Command announces at 00:50 UAE time the destruction of platform for ballistic missile launched from Al-Jawf, Yemen towards UAE. Missile was intercepted at 00:20 by air defences. Video of successful destruction of missile platform and launch site pic.twitter.com/CY1AoAzfrp

— ????? ?????? |MOD UAE (@modgovae) January 30, 2022
The EastMed pipeline accomplishes its strategic significance - opinion
The Eastern Mediterranean Pipeline (EastMed), which was designed to connect the gas fields in the eastern Mediterranean on a route that runs between Israel, Cyprus, Greece and from there to Europe, was the most pretentious project discussed following gas discoveries in the region. The European Union (EU) has allocated funding for a feasibility study of the ambitious project. However, the feasibility study of the pipeline encountered multiple question marks through its entirety, due to its high cost (estimated around $7 b.) and its length (close to 2,000 km.). As well, in Italy where the pipeline was supposed to reach from Greece, there were often reluctant voices, mainly for reasons related to the environment and due to the opposition of the residents around the pipeline's reach. Turkey, for its part, opposed the project, claiming it was going through its economic waters, especially after the agreement it signed with the government in Tripoli (which was in fact rejected by most of the relevant players).

Surprisingly, Washington clarified its position in the past few days. The United States (US) Embassy in Athens issued a statement on January 10th that confirmed previous reports in the Greek media regarding a US withdrawal from support for the project. The statement said the US was diverting its support towards the planned connection of power cables between Egypt and Greece (and Africa), as well as the cable between Israel, Cyprus and Greece: "These projects will not only connect vital energy sectors, but will also help prepare the region for a transformation to clean energy." At the same time, "the United States has remained strong in its support for efforts to promote regional cooperation, including in a three-plus-one framework, which includes Israel, Greece, Cyprus and the United States."

What is behind the change in the US position?
It is probable that the main reason is due to the obvious impracticality of the project. As well, it should contribute to reducing tensions in the region, given the Turkish position. At the same time, US economic interest should not be ruled out, since its preference might be to sell more liquefied natural gas to Europe than it does now.

As mentioned, there was not much enthusiasm for the pipeline in Europe either, even though the EU funded a feasibility study. Already at the end of October 2021, a source in the European Commission defined the project as complicated and inconsistent with the long-term goals towards green energy.
Imagine if you'd heard about a country that was openly pushing anti-Black racist articles and then to prepare for Barack Obama's visit was like "Ok let's stop the racism"...you'd be shocked by this admission the government controls the racist narrative and can stop/start it...

— Seth Frantzman (@sfrantzman) January 31, 2022
Only Mehdi could possibly think his tweet makes sense. Hate makes you dumb, always remember it. pic.twitter.com/iHz5bgSBqI

— Seth Mandel (@SethAMandel) January 31, 2022
Every single agreement under the Abraham Accords called for renewed Israeli-Palestinian talks and a road to peace.

Moreover, if your problem is with dictators signing peace agreements, who exactly do you propose Israel negotiate with?

Abbas has been a dictator for 14 years. https://t.co/DCLPeDk2mu

— Yoni Michanie (@YoniMichanie) January 31, 2022
Ex-head of AIPAC calls Jewish Michigan congressman 'corrosive' to US-Israel ties
Some members of Congress are openly hostile to Israel. But it was Representative Andy Levin, a Detroit-area Michigan Democrat and a scion of a storied Jewish political family, whom a former AIPAC president identified in an email earlier this month as "arguably the most corrosive member of Congress to the US-Israel relationship."

David Victor, a former president of the American Israel Public Affairs Committee, made the comment in an email on January 19 to pro-Israel donors in the Detroit area, where he is from.

Victor, who led AIPAC in the late 2000s and who remains influential among pro-Israel donors affiliated with the group, appealed in the email for political backing for Representative Haley Stevens, another Democrat who is close to the AIPAC community. Levin and Stevens have ended up in the same district because of redistricting and have indicated that they are set to face each other in a primary.

The redistricting, Victor said in the email, "presents a rare opportunity to defeat arguably the most corrosive member of Congress to the US-Israel relationship."

The email, which Sophie Ellman-Golan, the communications director for the left-leaning Jews for Racial and Economic Justice, obtained and posted on Twitter, offers an early indication of how prominent a role Israel issues may plan in the race to represent the new Michigan district.

Levin backs defense assistance for Israel and is a strong believer in the necessity of a Jewish homeland. But he has authored legislation that would restrict how Israel spends US defense assistance so that it would not be used to uphold military control over the West Bank.
Al-Qaeda magazine editorial declares Texas synagogue jihadist a martyr, says no greater enemy than Jews https://t.co/MyRhhlUMqx

— Marmikh News Protal (@MarmikhNews) January 30, 2022
At wife's funeral, tearful Pollard says it's 'not how I expected' to come to Israel
The wife of Israeli spy Jonathan Pollard was buried Monday in Jerusalem following her death from COVID-19 complications.

Eulogizing his wife Esther, with whom he moved to Israel in late December 2020, a tearful Pollard praised her for advocating on his behalf during his 30-year term in a US prison and five years of parole before he was able to move to the Jewish state.

"This is not how I expected for us to come home to the land," Pollard told the hundreds of mourners as she was buried at the Har Hamenuhot cemetery. "But as much as you love the land, the land will now love you, the land will embrace you and you will truly become part of the land you loved so much.

"She was the one who taught me love of an undivided, God-given land. She was the one who told me to love the Jewish people," he continued. "She was the one who taught me everything I know about halacha, Torah — everything.

"Undiluted, unchanged, pure. That's who she was."

Esther Pollard, who battled breast cancer for years, died earlier Monday at Jerusalem's Hadassah Hospital Ein Kerem, where she was hospitalized over the weekend after she was infected with the coronavirus and her condition deteriorated.

"I did not imagine in my worst nightmares that I would lose Esther. After decades of fighting for my release, I felt so helpless that I could not help her in her struggle for life," Pollard told media following his wife's death.
Israelis escape mob attack after taking wrong turn into Palestinian village
Two Israelis driving in the West Bank were attacked by a Palestinian mob after taking a wrong turn and entering their village.

Father and daughter Rami and Inbal Orpaz told Channel 12 news on Sunday that they were on their way to Mount Hazor, known in Arabic as Tall Asur, to see the snow that fell there last week. The hill is a tourist hotspot for Israelis in the central West Bank.

According to them, they got lost and tried to use a navigation app to get back onto their route, but ended up in the Palestinian village of Dayr Jarir, about a four-minute drive from their destination.

"When we got into the village, it looked quiet and we didn't see anything suspicious," Inbal said.

They soon found themselves in a traffic jam, when a group of young locals appeared and began hurling stones at their car.

"They yelled at us 'Jish' [Arabic for army] and people started pointing at us to turn around," Inbal said. "Someone moved their car forward to block off the group so we could turn around and get out of there."

Rami said he tried to drive away but couldn't. "They were pointing at my shoulders, referring to military ranks, and at that moment we were pelted with a barrage of stones and some tried to open the car doors," he said.

Fortunately, they both managed to drive away without any injuries.
MEMRI:
Assad Regime Supporters Criticize Russia For Failing To Stop Israeli Attacks On Syria: The Syrian People May Act Against The Russians And Expel Them From Country
Intense criticism has lately been heard in Syria against its ally Russia, regarding the latter's policy vis-à-vis the attacks on Syria that have been attributed to Israel.[1] Elements close to the Syrian regime accused Russia of collaborating with Israel and of "greenlighting" its attacks.

The Syrian fury at Russia came to a head following the December 7, 2021 and December 28, 2021 attacks on Latakia Port, one of Syria's major ports, including for Iranian ships. The anger was due to the considerable damage caused to shipping containers at the port,[2] and also because the Khmeimim Russian airbase is less than 30 km away, and therefore, Syrians claimed, Russia could have clearly responded to the attacks or even prevented them, had it wished to.

Figures close to the Syrian regime, including journalists and former officials, stated that Russia is using its presence in Syria to further its interests at the expense of Syria's security. They claimed that Israel coordinates with Russia before every attack, and that Russia deliberately refrains from activating its air defense systems to intercept the Israeli missiles. This policy, they added, is causing the Syrian people to lose the trust and appreciation they have felt for the Russians since the latter's military intervention in the country in 2015. Some of the writers even warned that this situation, if it continues, may jeopardize the presence of the Russian forces in Syria and prompt the Syrians to start fighting them.

In response to the criticism, Syria's ambassador to Russia, Riyad Haddad, denied that the Russians were greenlighting the Israeli attacks,[3] but this statement did not allay the anger of Syrians, who continued to express their ire.

On January 17, 2022 Russia posted a permanent military police force at Latakia Port. Furthermore, on January 24, for the first time since the arrival of the Russian forces in Syria, the Russian and Syrian armies held a joint air patrol along the border with Israel in the Syrian Golan. These Russian moves sparked speculations about a Russian decision to signal to Israel that it should stop its airstrikes in Syria. However, the Syrian criticism of the perceived Russian policy continued, even after Russia took these steps.[4] In any event, on January 31, the Syrian regime reported yet another attack by Israel in the Damascus area.[5]

It should be mentioned that this is not the first time regime officials and supporters have expressed criticism against Russia. In 2020 Syrian MP Khaled Al'-Aboud published a harsh article threatening military action against the Russian forces in the country in response to criticism of the Assad regime in the Russian media.[6]
Russia Signals Presence on Israel's Northern Border
A Russian Defense Ministry announcement on Jan. 24 regarding joint Russian and Syrian air force patrol missions along the Golan Heights in southern Syria near Israel represents significant messaging from Moscow.

Brig.-Gen. (res.) Yossi Kuperwasser, director of the Project on Regional Middle East Developments at the Jerusalem Center for Public Affairs, told JNS that assuming the joint flights occurred, they represent a beefing up of Russian support to the Syrian regime.

"Russia's message is that it is good to rely on it - that it is a serious country that supports its friends and which does not hesitate to activate for that purpose."

"I don't think the flights in the Golan Heights caused Israeli air defenses to stir. This is more of a political statement, which does not influence Israel's ability to stop Iran and Hizbullah from consolidating their presence in the northern arena."
Israel strikes said to hit targets near Damascus
Israeli Cyber Tech CEO Rejects Criticism of Pegasus Spyware Program
NSO Group CEO Shalev Hulio told Israel's Channel 12 on Jan. 29 that its Pegasus spyware had been created to battle terrorism and serious crime. "It's a cyber weapon. Our first rule was that we would only sell these tools to governments," Hulio said. "Our second decision was that we wouldn't sell to every government - that there were governments that on day one we could see that we must not sell to them....We refused to sell to 90 countries."

"There is not one country we've sold to, not one...that the U.S. does not sell to, or that Israel doesn't sell to. So it's a bit hypocritical to say it's okay to sell F-35s and tanks and drones, but it's not okay to sell a tool that collects intelligence....If we see that [Pegasus] is being misused, or even suspect it is being misused, we disconnect the system."

"Our technology has over the years helped the interests and national security of the United States quite a bit. I think the fact that a company like NSO is on [a U.S. blacklist] is an outrage....I'm sure we'll be taken off that list. I have no doubt....As long as there is no other solution to crime and terror, these technologies will have no expiration date."
Pirate Palestinian quarry chips away at ancient aqueduct
An illegal Palestinian quarry in Gush Etzion is causing gradual damage to a major archaeological site – an ancient aqueduct that runs between Gush Etzion and Jerusalem.

The aqueduct, which dates back some 2,000 years to the time of the Second Temple, is considered a marvel of engineering, as it twists and turns for a distance of some 40 km (25 miles) along rocky, hilly terrain that has virtually no incline.

The aqueducts was one of two that brought water to Solomon's Pools, a large reservoir from which three other aqueducts funneled water to Jerusalem and Herodian. However, it is now being damaged by ongoing work at a Palestinian quarry at Beit Fajar.

The Beit Fajar quarry, one of the largest in Judea and Samaria, was originally established in Area B, but over the years encroached on Area C, which is under Israeli control under the terms of the Oslo Accords. Currently, the quarry occupies some 1,500 dunams (370 acres).

The damage was first identified in 2013. But because much of the quarry is located in Area B, it is difficult to track its development. A few months ago, the extent of the damage thus far was revealed when Azriel Yechezkel of the Hebrew University of Jerusalem's Institute of Archaeology and Yoav Negev of the Israel Cave Explorers Club surveyed the ancient aqueducts.

Yechezkel and Negev said that years of quarry work has caused "irreversible" damage to the aqueducts, with some 100 meters (328 feet) of tunnel and approximately 2,000 meters (6,561 feet) of the aqueduct on either side of the tunnel reduced to rubble.

For over 15 years, the Regavim movement has been fighting a legal battle against the illicit quarry over the environmental damage it is causing as well as the harm it is doing to the land around it.
Palestinians Reject U.S. Proposal to Transfer Prisoners' Salaries to "Social Welfare" - Kifah Zboun
Hassan Abd Rabbo, an official in the Palestinian Authority Ministry of Detainees and Ex-Detainees, told Asharq Al-Awsat that the PA rejected a U.S. proposal to transfer the salaries of Palestinian prisoners to the Ministry of Social Affairs. "They want to insult the struggle of the Palestinians through their suggestions," he said, adding that the detainees are fighters, not social cases. Israeli Channel N12 reported that the U.S. asked the PA to stop paying the salaries of detainees or ex-detainees and transfer the payments to social care within three years.
PMW:
PA death worship: "Terrorists' "souls hover in Paradise... adorned with a crown of honor," says PA Prime Minister
Speaking on behalf of PA Chairman Mahmoud Abbas at the Palestinian Martyrs' Day ceremony in Ramallah, PA Prime Minister Muhammad Shtayyeh stressed certain key issues in PA ideology that Palestinian Media Watch has continuously exposed:
Terrorists – be they imprisoned, released, or dead as "Martyrs" – are "heroes" and role models for PA society
Therefore the PA sees it as its duty and "moral commitment" to pay them salaries
The ultimate goal for the PA is Israel's destruction – "to defeat the invader"

The following are excerpts of Shtayyeh's speech emphasizing these ideologies:

Terrorists killed during attacks - "Martyrs" in PA terminology - are "heroes… Their blood is perfume… They are adorned with a crown of honor":
"Martyrdom is a medal of honor, and honor for those who were killed for the sake of God and the homeland. They are the symbol of heroism in dealing with the oppression, subjugation, and occupation. The Martyrs are heroes, and heroes have identifying features. Their blood is perfume, and their souls hover in Paradise together with the righteous and the prophets. They are adorned with a crown of honor, and their blood waters the anemones that bloom in all of Palestine. The heroic Martyrs – where do they stand out? In the battlefield… in the uprisings, and in the intifadas.

[Official PA TV Live, Jan. 9, 2022]

All Palestinian terrorists who were killed during their attacks are called Martyrs by the PA, and Martyrdom is presented as the most honorable status achievable in Islam.

PM Shtayyeh's speech also honored specific terrorist "Martyrs":
PA Prime Minister Muhammad Shtayyeh: "We stand here on behalf of my brother His Honor [PA] President [Mahmoud Abbas]; through him and with him I ask that Allah's mercies will encompass the souls of our Martyrs on Martyrs' Day… What is the common denominator between Muhammad Jamjoum, Fuad Hijazi, Ataa Al-Zir, 'Abu Ibrahim Al-Kabir', Ahmad Musa Salameh Al-Dalki, Muhammad Al-Dura, Faris Ouda… Khalil Al-Wazir [Abu Jihad], Abu Iyad, and Yasser Arafat? … The common denominator is Palestine and death as a Martyr for the sake of Palestine. Long live the Martyrs, long live their souls, long live Palestine… Generation after generation we will mention them…"

The "Martyrs" honored by name by the PA, include some of the most notorious Palestinian terrorist murderers. Abu Jihad - responsible for the murder of 125; Muhammad Jamjoum, Fuad Hijazi, and Ataa Al-Zir participated in the gruesome massacre of Jews in the Hebron and Safad 1929 and these three stood out according to the British Government because they "committed particularly brutal murders [of Jews] at Safed and Hebron;" Abu Iyad (Salah Khalaf) - planned the murder of 11 Israeli athletes at the Munich Olympics.
PA PM Muhammad Shtayyeh honors terrorist murderers
PA PM: We will destroy Israel "We've defeated all the invaders"
PA PM stresses: Paying families of dead terrorist "Martyrs" is "a moral commitment" for the PA
Black September terrorist was "specialized in commanding quality operations" and "became a giant"
Despite EU vow to end incitement, Palestinian textbooks remain unaltered — report
Palestinian Authority textbooks have remained largely unchanged and still contain incitement to violence and hatred despite European Union pledges to work with the PA to revise them, a study by the Israeli nonprofit IMPACT-se found last week.

Following an in-depth study of Palestinian textbooks conducted in 2021, a European Union spokesperson had said that while most PA educational materials were in line with international standards, some promoted "antagonism towards Israel."

"We have agreed to work with the Palestinian Authority to this end… with the express purpose of promoting and facilitating change," she said. "The European Union has absolutely no tolerance for hatred and violence as a means to achieve political goals."

According to the IMPACT-se report, however, many of the same problematic curricula remain in use in Palestinian Authority schools several months later.

The report brings numerous examples of what the organization calls incitement to violent terrorism. Dalal Mughrabi, notorious in Israel for her role in a brutal 1978 terror attack, is hailed in the textbooks as a heroic resistance fighter. Violence is described as a "legitimate right" for Palestinians seeking to "resist occupation."

In one Islamic Education textbook, Palestinian fifth-graders are told that their "duty to Al-Aqsa Mosque" — Islam's third-holiest site — includes "jihad and martyrdom in pursuit of its liberation." The nonprofit notes that Israeli rule is frequently described as "murderous and oppressive."
Skills in tunnel digging a pre-requisite! @UNRWA ??????? ? ?? https://t.co/0OLo37rC1N pic.twitter.com/7kt1SBNhaO

— Arsen Ostrovsky (@Ostrov_A) January 31, 2022
Fatah is in favor of terror - "armed resistance" - says Fatah official
Christians in Israel enjoy democratic and religious freedoms that are a beacon in the region. As Church of England head Justin Welby and Palestinian Anglican Bishop Hosam Naoum conceded in December, the Christian population in Israel has actually grown. https://t.co/PAS2I8TtZ8

— HonestReporting (@HonestReporting) January 31, 2022
Palestinian Authority security forces have arrested a number of men on suspicion of assaulting Archimandrite Ioustinos in Nablus. pic.twitter.com/HEWT8aMBF9

— Khaled Abu Toameh (@KhaledAbuToameh) January 30, 2022
PreOccupiedTerritory:
HRW Slams Israel For Removal Of Palestinians From Oncoming Traffic (satire)
A leading human rights advocacy group denounced the Jewish State today following an incident in this disputed area south of Jerusalem where soldiers cleared a Palestinian family off the busy highway following an accident, a move that the group and local activists called a violation of those Palestinians' rights and possibly a war crime.

Omar Shakir, who handles the Palestinian issue for Human Rights Watch, issued a statement today condemning Israel for removing a Palestinian family of five from their wrecked vehicle on Highway 60 just north of this intersection, after the father of the family, who was driving, lost control of their sedan and hit a guardrail. The car flipped and came to rest upside-down on the opposite side of the road, where southbound traffic threatened. IDF Soldiers waiting at a nearby bus stop rushed to the vehicle; several set up an impromptu roadblock and summoned emergency care while others worked to extract the occupants of the car. Shakir called the soldiers' actions a "brutal disregard for the indigenous inhabitants of the Palestinian vehicle."

"The world must not remain idle as these crimes continue day by day, week by week," urged Shakir. "This continued uprooting of Palestinian families from their native soil, to suit the policies of a hostile occupier, constitutes nothing less than ethnic cleansing."
Lebanon catches Israeli spy ring operating throughout country
Lebanese Interior Minister Bassam Mawlawi announced on Monday that 17 spy networks working for Israel were caught throughout Lebanon recently, according to Lebanese media.

Earlier on Monday, a report by the Lebanese Al-Akhbar newspaper stated that more than 15 Israeli spy networks with over 35 members had been caught by security forces in Lebanon in the last four weeks.

According to the report, the Information Branch of the Lebanese Internal Security Forces Directorate launched an operation four weeks ago to dismantle the spy networks one by one. The newspaper added that the branch is trying to keep the operation under wraps by claiming that the suspects were arrested for fraud and drug crimes.

Al-Akhbar claimed that "very sensitive" information showed that, in the past two years, Israeli intelligence has succeeded in conducting a number of "remarkable" operations in Lebanon and Syria and possibly in other locations as well.

About five weeks ago, a special officer reported to the Information Branch that he had found a sign of work for an operation, with follow-up finding a connection to Israel. The tip set off the branch's largest-ever operation against Israeli intelligence, with the case involving dozens of people suspected of supplying Israel, directly or indirectly, with or without prior knowledge, with information related to its goals.
Hezbollah at daggers drawn
Everyone in Lebanon is desperately trying to find a formula in which Hezbollah is part of the diversity of the Lebanese situation and Lebanese belonging, Mikati made clear.

This obviously means that Nasrallah and his party do not work within the framework of the pluralistic Lebanese mosaic and do not show Lebanese allegiance through their actions and words.

The pathology is therefore palpable, and its main and secondary symptoms are too numerous to be denied.

A party that drags its homeland into conflictual relations and has no "compassion" for its people - hundreds of whom flee into illegal immigration to escape hunger and unemployment, as lamentable media reports show - cannot be one of the constituents of this Arab country whose name has long been synonymous with a civilized culture.

Hezbollah will never be part of the solution to the Lebanese dilemma.It is the root of its chronic crisis.

A driving force behind the corruption, chaos and destruction that have ravaged this Arab country.

It is a direct cause of maintaining the constant tensions on the Lebanese-Israeli border in the interest and according to the agenda of a third party known to everyone.

Therefore, the solution must start with disarming the militia that is responsible for this historically and geopolitically odd situation for Lebanon.

However, the question remains as to how this can be achieved. The answer to this question is not hard to know, as the supply and funding network, weapons and equipment are there for all to see.

Implementation, however, depends on international willingness to hold regional parties that violate international law and the Charter accountable, as well as the ability to enforce adherence to the principles necessary for global security and stability.
MEMRI: Lebanese Politician: Hizbullah Turns Its Weapons against Its Opponents within Lebanon
Lebanese politician Charles Jabbour, the spokesman of the Lebanese Forces, said in a January 29, 2022 interview on Jadeed TV (Lebanon) that Hizbullah turns its weapons against anyone in Lebanon who does not reach an understanding with it. He elaborated that Hizbullah is ready to blow up the cars of its opponents and to assassinate them. In addition, Jabbour said that Hizbullah and its leader, Hassan Nasrallah, know nothing about economics are the reason for Lebanon's economic deterioration, which he said has caused Lebanon's humiliation.
Khaled Abu Toameh:
"It Is No Secret that the Current US Administration Is Encouraging the Houthis to Be More Aggressive"
The Arabs say that the Biden administration made a mistake when it decided last year to remove the Houthis from the international terrorist list. The Biden administration's move, they noted, has emboldened one of the most dangerous terrorist groups in the Middle East and endangered international peace and security.

Ultimately, the terrorism of Iran and its terrorist groups will reach the US, and, as with Afghanistan, it is the Biden administration that will justly be blamed.

The 22 members of the Arab League urged the Biden administration to re-classify the Iran-backed Houthi militia as a terrorist organization. The attacks "constitute... a real threat to... energy supplies and the stability of the global economy.... harm international peace and security, and pose a threat to international commercial shipping lines." — Asharq Al-Awsat, January 24, 2022.

"What is the Biden administration waiting for in order to re-evaluate its position? Does it want to continue being a spectator?" - Atef Saadawy, Egyptian strategic and international affairs expert, Sky News Arabia, January 18, 2022.

The re-designation of the Houthi militia as a terrorist organization "will... facilitate the process of establishing peace in Yemen and a political solution that preserves its unity and territorial integrity and the security and stability of neighboring countries." — Atef Saadawy, Sky News Arabia, January 18, 2022.

The time has come for the US administration... "to end its contradictory positions and flabby handling of the Yemeni crisis, which has exacerbated matters even more." — Atef Saadawy, Sky News Arabia, January 18, 2022.

"What is happening now in Yemen is the responsibility of the US.... The first decision of the Biden administration... was to remove the Houthis from the list of terrorism, and this is a big mistake. Iran wants to use the Houthis to pressure the Americans to revive the nuclear deal." — Emad Adin Adib, prominent Egyptian writer, journalist and businessman, El Watan News, January 25, 2022.

"[T]he Biden administration needs to show that it knows what is happening in the Middle East....Iran invested every dollar [from the Obama administration] in the service of its expansion project [in the Arab countries] and the empowerment of its militias in the region." — Khairallah Khairallah, Lebanese writer and political analyst, Alraimedia.com, January 22, 2022.

"Moreover, it is no secret that the current US administration is encouraging the Houthis to be more aggressive. They [the Houthis] are more hostile towards the US itself. A few weeks ago, the Houthis stormed the US embassy in [the Yemeni capital of] Sana'a.... It seems that the US administration is still convinced that Iran wants an agreement in Vienna and that the Houthis are still searching for a peaceful solution in Yemen." — Khairallah Khairallah, Alraimedia.com, January 22, 2022.

Re-designating the Houthi militia as an international terrorist organization is "a step in the right direction." — Eyad Abu Shakra, Lebanese journalist and political commentator, Reuters, January 20, 2022.
The 1st foreign policy decision the Bidem admin made was to lift terrorist sanctions against the Houthis. https://t.co/YaWSxqGJ4b

— Omri Ceren (@omriceren) January 31, 2022
US: 2,000 Houthi-recruited children died on Yemen battlefield
MEMRI: Houthi Health Minister Taha Al-Motawakel: The UAE Is a Jewish Settlement, Controlled by the Jews
Houthi Health Minister Taha Al-Motawakel said in a Friday, January 21, 2022 sermon in Sana'a, Yemen that was aired on Al-Eman TV (Houthis – Yemen) that the UAE is a Jewish settlement and that the Emirati "Bedouins" do not have the brains to have built a "major economic and technological center." Al-Motawakel elaborated that the affairs of the UAE are managed by the Jews, who invested their money in the UAE rather than Israel in order to protect it from the conflict between Israel and the Arabs. In addition, Al-Motawakel said that the U.S. and Israel are behind the attacks against the Houthis in Yemen and that Israel sends pilots and planes to bomb the Yemeni people with illegal munitions. Al-Motawakel then threatened Israel, saying that the Houthis' drones and missiles can reach Israel like they have reached Saudi Arabia.
Why Russia and China Build Up Iran
Mahmoud Abbaszadeh-Meshkini, a spokesman for the Iranian Parliament's National Security and Foreign Policy Committee, said this month: "In the new world order, a triangle consisting of three powers - Iran, Russia, and China - has formed. This new arrangement heralds the end of the inequitable hegemony of the United States and the West." Russia is holding joint naval drills with China and Iran in the Indian Ocean, while President Vladimir Putin hosted Iranian President Ebrahim Raisi in Moscow.

Putin may agree that Iran should never possess nuclear weapons. Cooperating closely with the U.S. to achieve that goal, however, interferes with his more urgent priority, which is to undermine the American-led order. Chinese President Xi Jinping makes a similar set of calculations. Iranian Foreign Minister Hossein Amir-Abdollahian recently announced that the 25-year strategic accord between Iran and China, forged last year, has entered into force. At the heart of the accord is oil for security assistance.
Everything old is new again. https://t.co/Gb5a9XzYFk

— Omri Ceren (@omriceren) January 31, 2022
Iran's regime executed two men based on anti-gay charges
The Islamic Republic of Iran continued its lethal homophobic policy, executing on Sunday two men based on its anti-gay Sharia law system.

The two Iranian men, Mehrdad Karimpou and Farid Mohammadi, were killed in the Maragheh prison in northwestern Iran, according to the organization Human Rights Network in Iran. The men were arrested six years ago.

Iran's regime frequently uses the charge of sodomy to impose the death penalty on gays and lesbians. According to a 2008 British Wikipedia dispatch, Iran's theocratic state executed between 4,000 and 6,000 gays and lesbians since the country's 1979 Islamic revolution.

Human Rights Network in Iran said the Iranian regime-controlled media has not reported on the executions of the two men based on the country's anti-gay law.

"The two Iranian men were executed today after being found guilty of charges related to homosexuality," Iran Human Rights Monitor tweeted. "Human rights websites identified the men as 32-year-old Mehrdad Karimpour & Farid Mohammadi. They were arrested 6 years ago & were in Maragheh prison until their execution."
I can write a doctorate on @khamenei_ir posters. They show the Supreme Leader's intentions. This one: tattered US & Israeli flags, ruins of Tel Aviv & US bases at Al Asad, Al Tanf.
Catch the portrait of atomized Soleimani in the clouds. https://t.co/F9fJU6Q5Jb

— Lenny Ben-David (@lennybendavid) January 31, 2022
Meanwhile the Biden admin is conducting shuttle diplomacy across the Near East trying to circumvent sanctions on Assad to pour money into ? https://t.co/XHQFvw0Rj7

— Omri Ceren (@omriceren) January 31, 2022